Browsing articles in "Porn Corp Girls"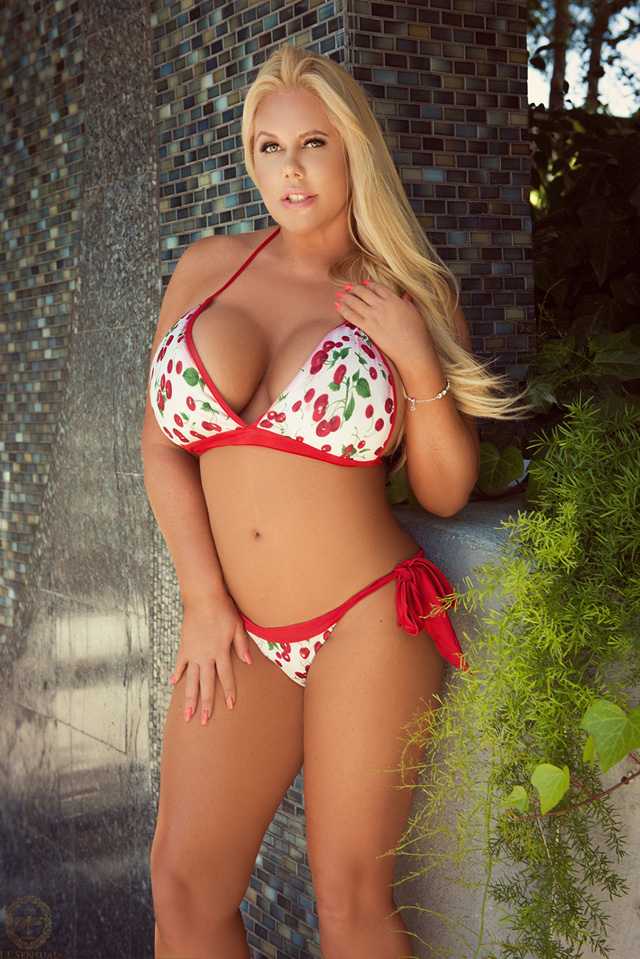 A Commentary by Karen Fisher
Imagine going to work, working hard all week, expecting a paycheck, and Friday comes around and there's no check for you. You've just been informed that you worked the last week for free. That's what it's like for performers when you don't pay for your porn. No one wants to work for free.
We spend a lot of money on our sites paying the cameraman, editor, and other performers. Plus, I personally invest a ton of time in doing scenes for my website and DVD line American Honey. When you don't join my site and get my scenes for free on a tube site, my income goes down. When you get my DVD for free, sales go down and that effects everyone at my distribution company and me.
I'm not sure if you noticed, but less and less DVDs and scenes are coming out from the major studios. They don't want to invest time and money into scenes and entire DVDs that get pirated so people can watch it for free. It's just like going grocery shopping. If you don't spend money at Safeway/Vons, they will close. Many people will lose their jobs and you won't have a local store to shop at. If things continue like this, there will be no more porn.
It might seem like a faceless crime, but it is a problem for everyone in the industry from agents to performers to publicists to directors to salespeople and beyond. It's cutting into our livelihood and becomes a bigger problem each year. We're working harder and making less and less. In most jobs, you get a raise each year. That's not always the case in the adult industry.
Also, when you email us and hit us up on social media, don't tell us you saw our last scene or DVD for free. We want to hear that you paid for that scene or DVD. We need your support and we truly love our fans who pay for their porn. If you buy any of my DVDs and bring them to any tradeshow I'm at, I will not only sign it for free, but I will also take a selfie with you for free. I reward my fans who pay for their porn.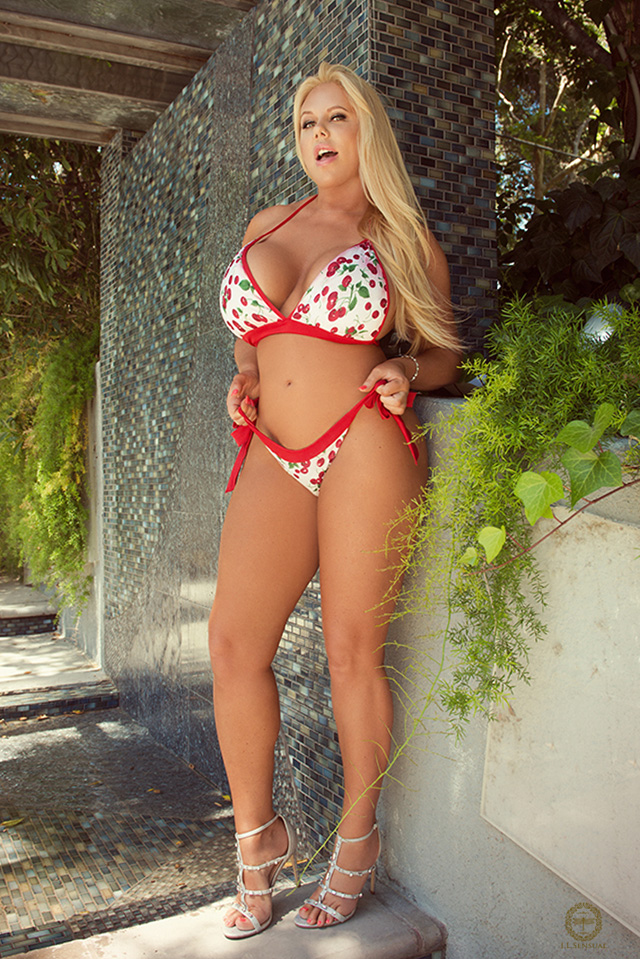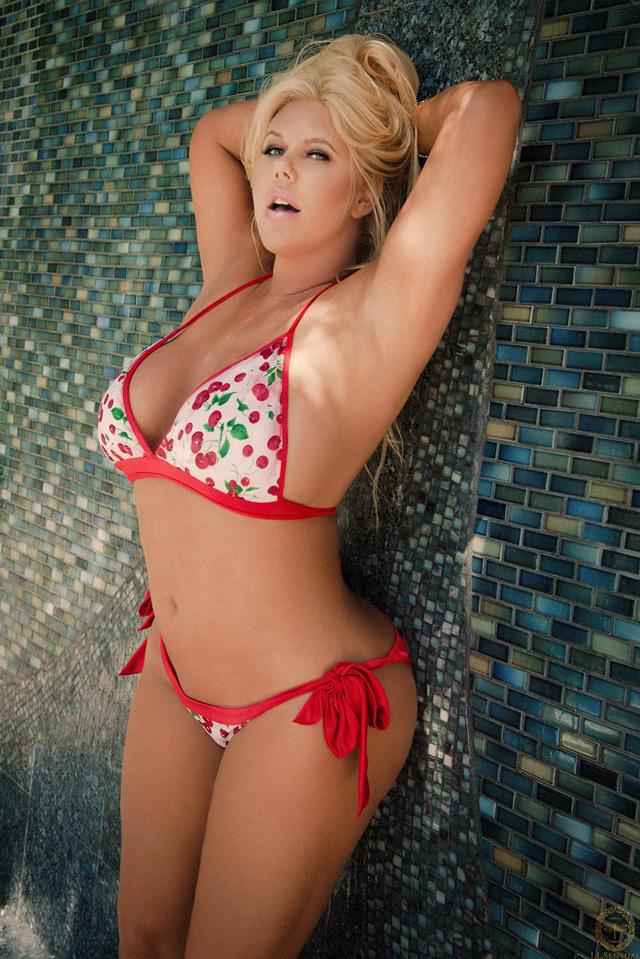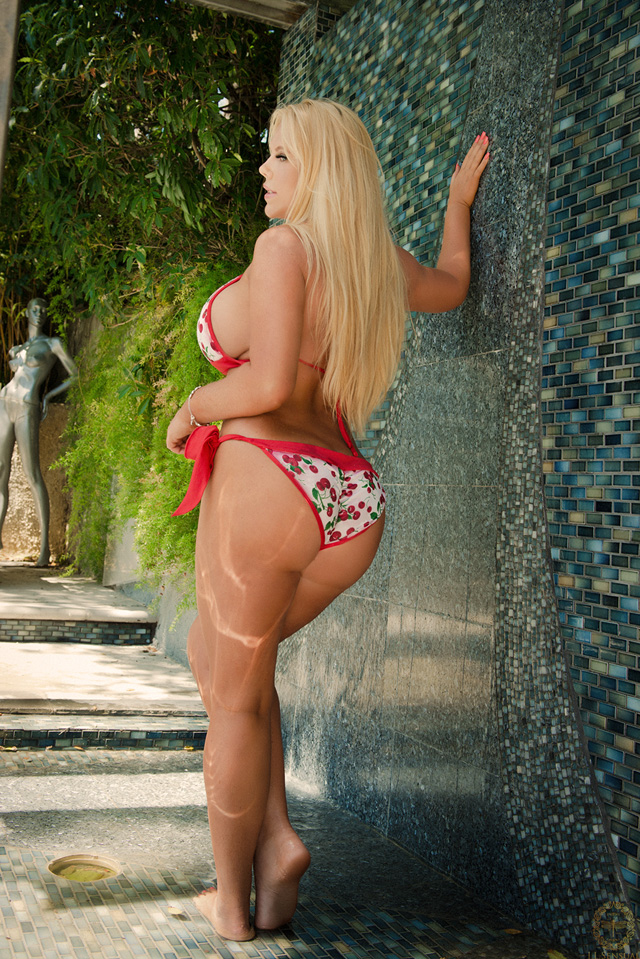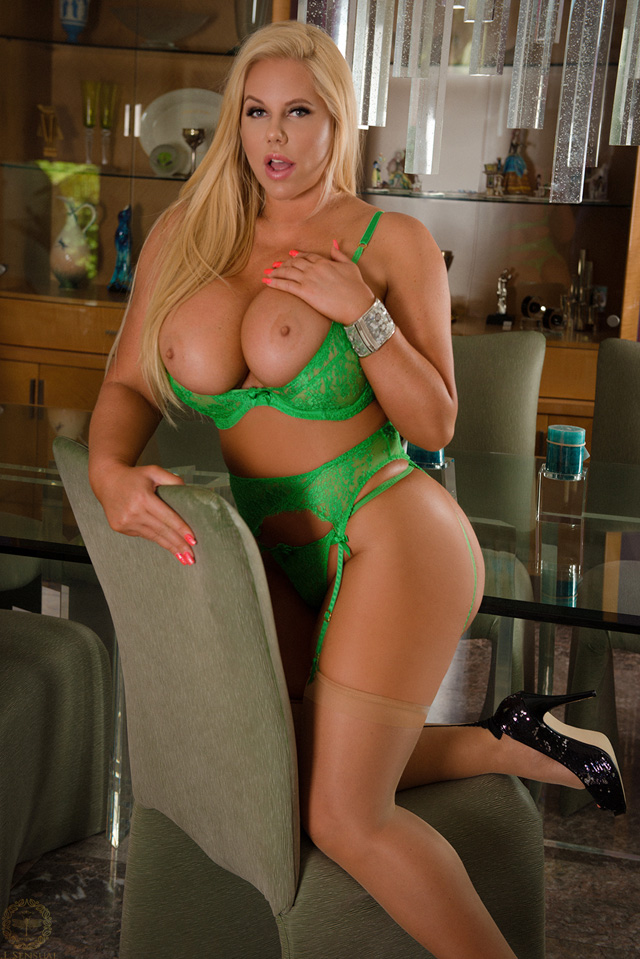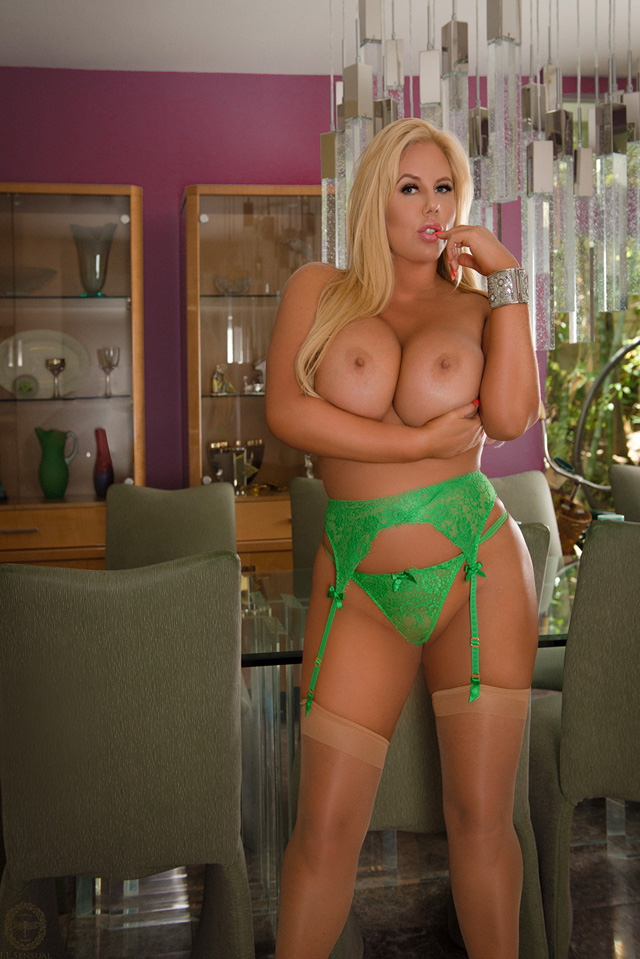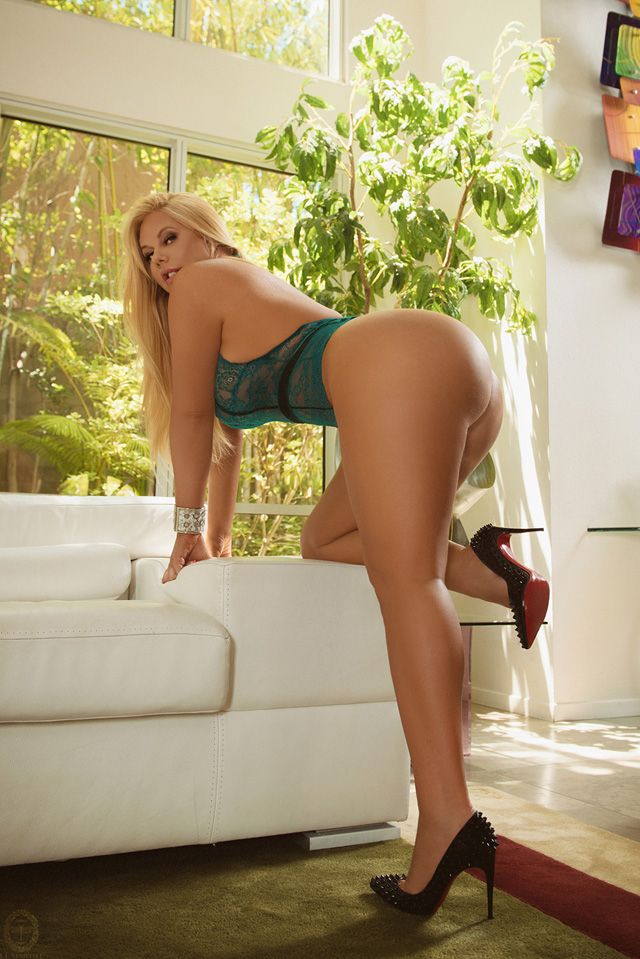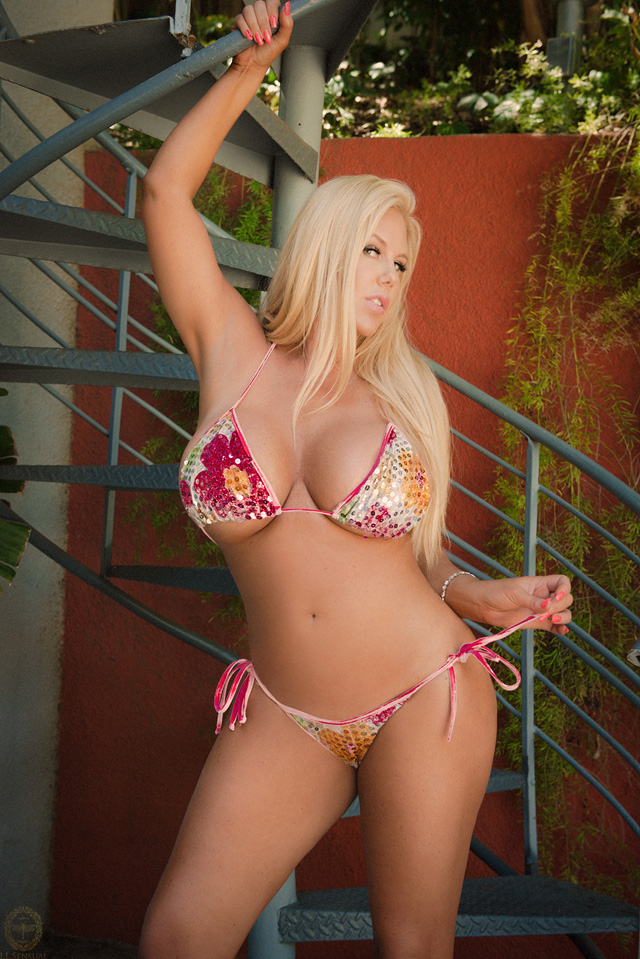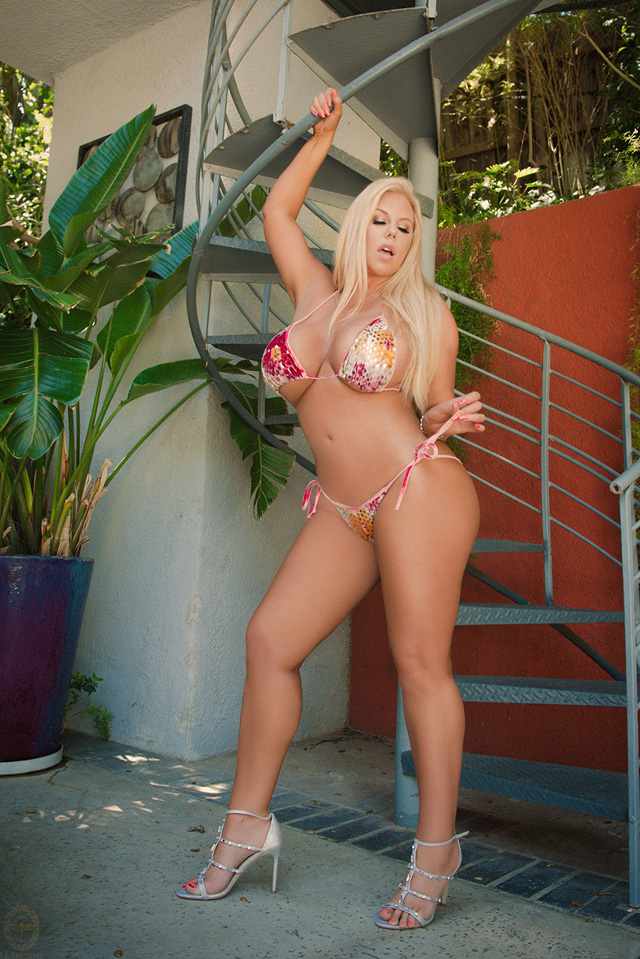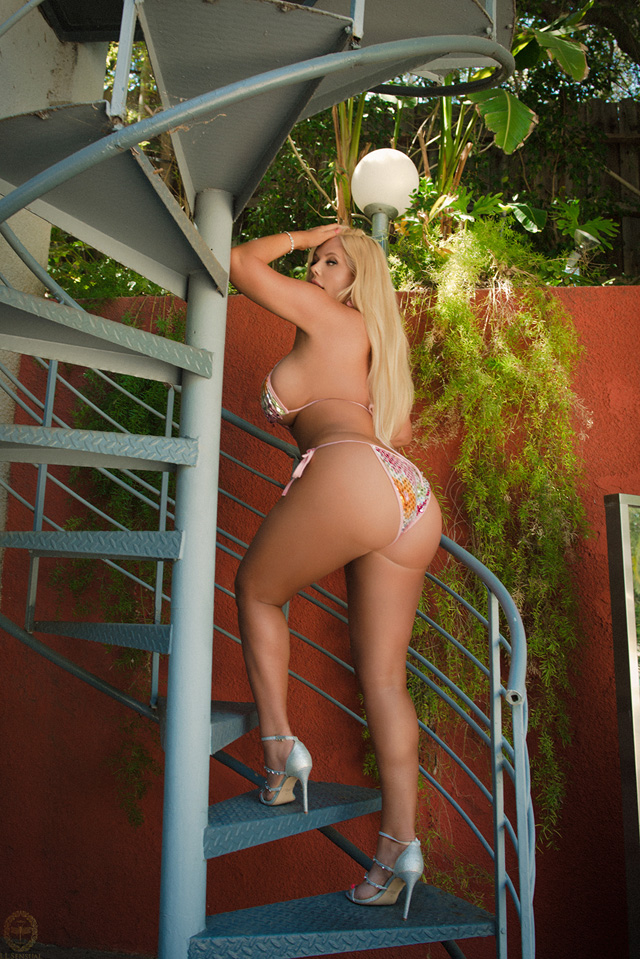 Show you support busty blonde bombshell MILF Karen Fisher #PFYP & sign up to her official site, Sexy Karen XXX!  If you're on social media, be sure to tell Karen on Twitter at @SexyKarenFisher & @PornCorp that you read her commentary and signed up for a membership to show your support!  Remember, paying for your porn is important.  Support your favorite pornstars and companies and sign up so they can keep making porn movies for your enjoyment!  Want to get to know Karen better?  Read her in depth interview with us and get your pass to the Official Site of Babe Karen Fisher to watch all of her brand new amazing scenes, that you won't find anywhere else!

Read more Porn Corporation Girls or Pornstars categories or return to Porn Corporation.
View all the articles starring busty adult superstar babe Karen Fisher.  Need more of Karen?
Get up close & personal with Ms. Fisher In Karen Fisher's Interview For Porn Corporation
Show your support to amazing pornstar Karen Fisher and sign up to her Official Website!
Catch up hottest:  Interviews – New Sites – Porn News – Parodies – 4K – Games – Pornstar AMA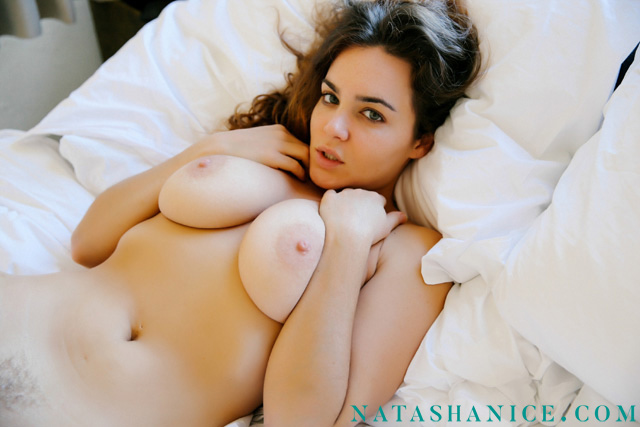 1. Hi Natasha, When will you do a scene with a transgirl? – Thanks, B D
I'm not sure when. I absolutely would shoot a scene with a transgirl. I would love to be part of their promotion into mainstream porn, I feel very strongly about their fight. As for when though, it would have to be with the right production company. I'd probably only do it for Evil Angel right now. Keep following me on social media and I'll keep you posted on any changes 🙂
2. Is it hard to meet a good man doing porn? Do you enjoy anal ??? And what kind of guy are you interested to fall in love with?? – Dave
Relationships in this business can be very complicated but are still worth pursuing if you have the time lol. I tend to fall for different types of guys. I like intellectual bad boys, feminine poets, older men with great taste in film and music, ambitious men who are turned on by dominant female personalities and funny guys
I love anal as the final act in a play lol after I've been properly reamed and fucked hard in all other ways. It's the cherry on top, the perfect climax.
3. Are you as horny as commentary states and how many times do you have sex a day? – Ron Nupp From Twitter
Oh my goodness, people tell me I'm the horniest girl they've ever met all the time. I have a big clit and a dirty mind. They're the source of all my sexual eagerness lol. The commentaries are true *wink*. Once I find a guy I like, I fuck him 4 to 5 times a day for a couple weeks and then its over.
4. Why did you get into the porn industry? – Jaiki
I just love sex, I've always loved sex. I've been touching myself since I was very young. I blame my big clit. I wanted to be a nude model after high school because I had taken so many nude photos for the boys I liked in my classes, it just felt natural. Then it progressed to porn and it just felt right. Like I belonged.
5. How big are your boobs? Are they natural? – Thanks John
I'm all natural 34DD
6. Will you ever put on a fuck a fan contest? – Thank you, big fan, JCDA
I don't have any plans for one at the moment but keep checking back 🙂
7. What does your pussy taste like? I would love to know for myself. – Thank you. Bob Ross
It tastes like sweet water!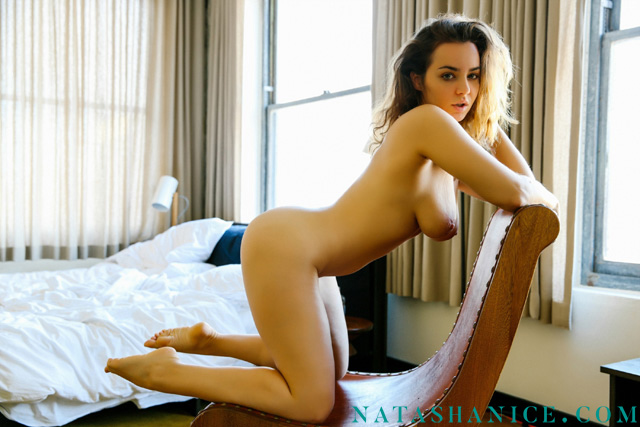 8. Do you have any balloon popping fetish videos available? – Thanks, from Just a fan.
I'm pretty sure I do but they might be locked away in someone's home collection. Fans usually ask me to blow up balloons at conventions while they video tape it. You're always welcome to request a custom video from me by sending me a message on NatashaNice.com <3
9. What is the weirdest thing you have ever put in your vagina? – Nick C Fan from Ontario, Canada
When I was a teenager, I didn't have access to dildos, and I remember being in the bathroom one day before taking a shower and seeing a tube of deodorant that had a smooth rounded cap. I put a little baggie over it and then rubbed conditioner on it and fucked myself with it. It felt so good that I searched all over my room for similar objects. I did the same thing with a bunch of Sharpie markers.
10. Do you Skype or cam anywhere? How can I set up a Skype show? – David G.
I cam all the time! Usually on NatashaNice.cammodels.com. Several times a week I offer free cam shows to members of NatashaNice.com. Check my Twitter account for show dates 🙂 (@BeNiceNatasha)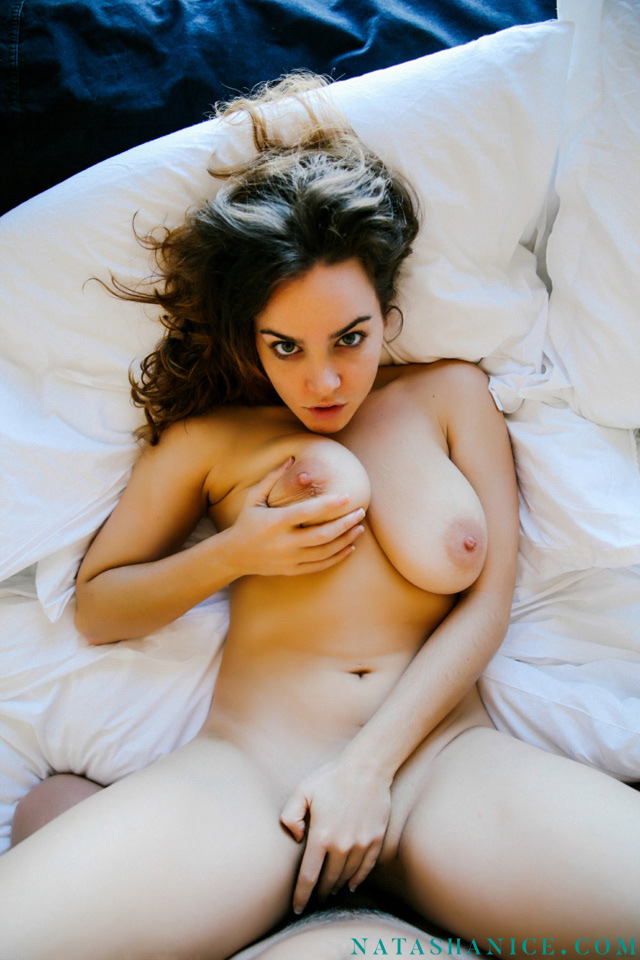 11. How can I buy your high heels or used panties and how much? Will you ship them to Denmark? – Roland X
My online merchandise store will be up soon!!! Follow me on Twitter for updates <3
12. What tv series or movies do you recommend? – LB
That's a tough question, depends on what you're into. I love spy movies. The Bourne Trilogy. But I'd say my favorite movie ever is Titanic. Or the LOTR trilogy. As for TV, The Americans, Nikita, Girlboss. I still can't believe Netflix canceled Girlboss. Rude.
13. How many times a day do you masturbate? – Jack A Lot
Haha lol! Probably like 10. I masturbate ALOT. I blame my Hitachi.
14. Do you like creampies, swallowing or facials most? – Nebraska QC
I think creampies are the sexiest thing ever but I prefer the way a facial feels.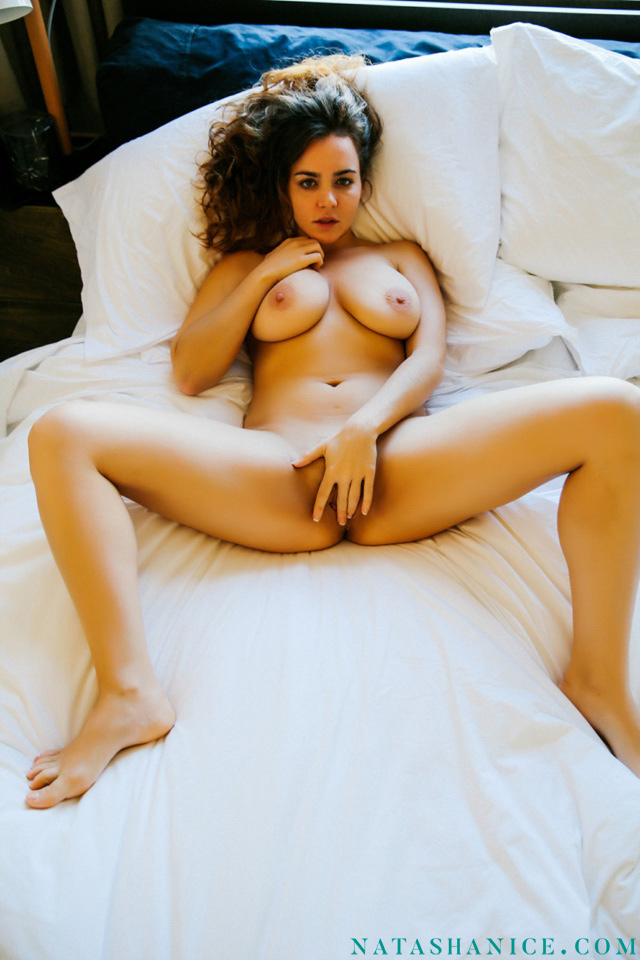 15. Are you religious? How do you think porn fits into Religion? – Thanks, Tom
I think porn is the result of people realizing that there's nothing wrong with sex. I think religion likes to teach that sex is evil unless done a certain way. I think the two are like oil and water. At the same time, I don't think God hates me. Why would he? I haven't done anything wrong. I'm just a slut. I'm pretty sure he's big enough to love sluts.
16. Allez-vous être de la danse de Paris bientôt? – Amour de Jacques Allemand
J'ai pas compris la question. Y-a-t'il une danse qui se met en place a Paris bientot? Si tu me demande a propos de faire du strip bientot, la reponse est malheursement non.
17. When/what/how did you give your first blowjob? – Billy B
There was this boy, Josh who lived on my block when I was like 16 or 17. He would come over before my dad got home from work and we'd make out in my room. Eventually we started fucking in the garage. One day, we were on the side of the house smoking a cigarette and making out and I started touching his cock. He took it out and I started sucking it. We were outside! I don't know what I was expecting but I guess I wasn't expecting him to cum in my mouth cuz all of a sudden it tasted really bad but I didn't want anyone to see that I'd been sucking cock on the side of the house so I swallowed it anyways. He was cool, I liked him. He was my cigarettes, naughty sex, basketball buddy. Til he moved 🙁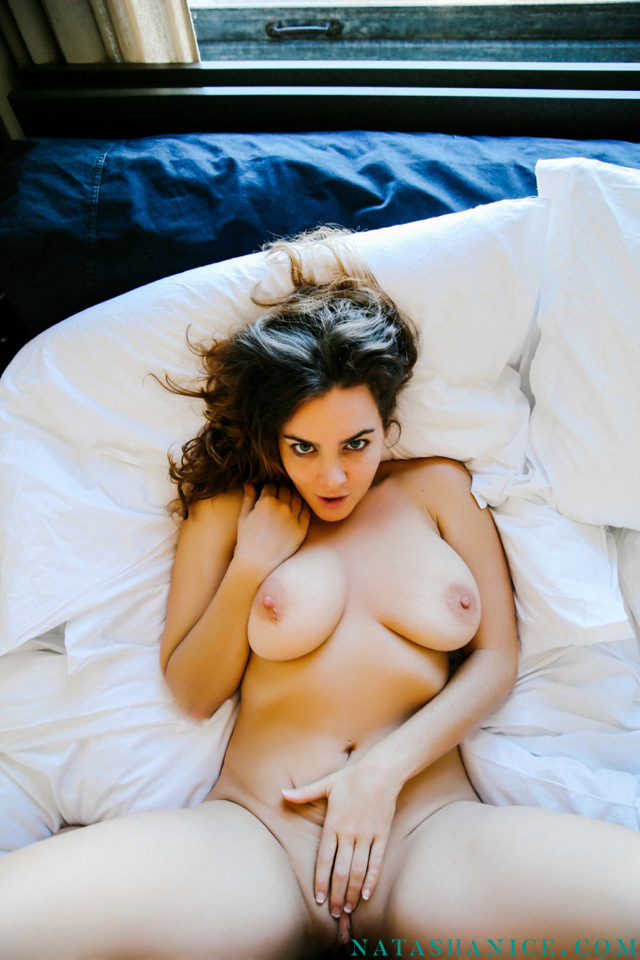 18. Will you marry me…. Would you like to spend a vacation in Greece with me? – Raf from Twitter
That's really tempting Raf. I don't usually commit this quickly to random strangers but Greece is in my top 5 of places to visit. So what the heck, I accept.
19. Is Natasha Nice your real name? – A. Anonymous
It is not. I prefer my real name, I even wanted to use it but my agent advised against it.
20. Who is your favorite pornstar, guy or girl to work with? – Thank you, Robbie R.
That's a tough one. As of lately, I'd have to say Sean Michaels because he and I have the spy thing in common where we both think spy sex is suuuuuper fucken hot and he calls his cock a concealed weapon and I tell him not to conceal it no matter how dangerous it is. Ugh. So hot. You can watch the intro to the scene here.
21. How can I get a date with you? – Mark Morwood
I used to do a little bit of escorting but I don't anymore, its too much of a hassle to verify people. Sorry Mark! Sometimes if I really like a fan I'll let him take me to dinner after conventions lol, but that's pretty much it.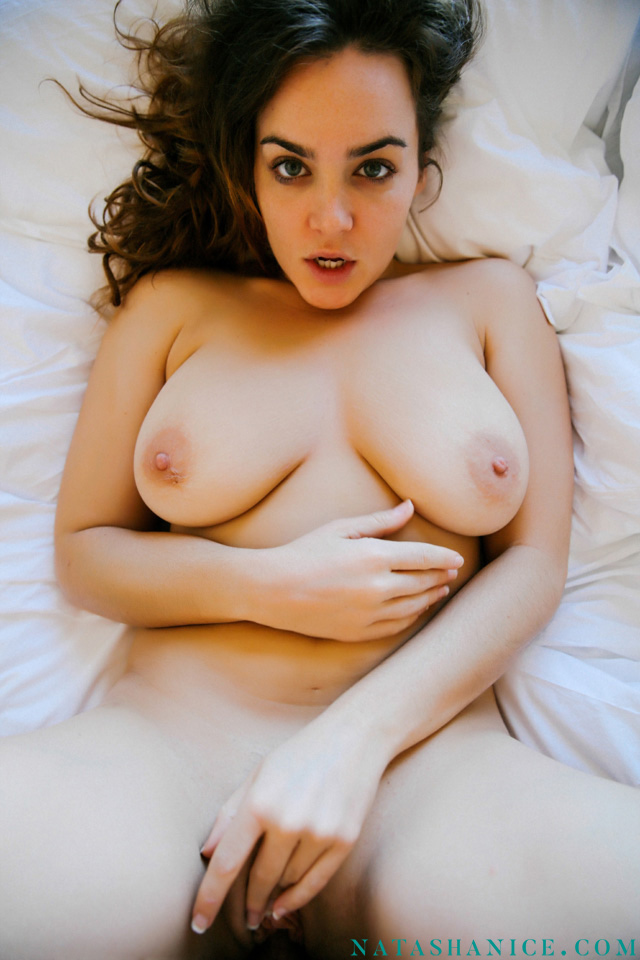 22.  Can you give some of your best porn star hygiene tips? – Lynn
Of course! Gently wipe the cum off with a baby wipe and then go about your normal self care routine. I know some girls who use baby wipes to wipe everything off, even their makeup and then head out the door and I think this is poor hygiene if you're having sex everyday with someone new. Plus, it strips your skin of its moisture. As for my pussy, I like to just use water. I also drink lots of water and eat probiotic yogurt. I pretty much never get sick down there 🙂
23.  How do you keep your pussy so smooth?  Lasor, shaving, Wax?  – Lynn
I shave in the tub. And use after shave gel lol.
24. How do you like being contract free this year? – Lynn
I love it! Thank you for asking!
25. Would you like to have children one day? – Lynn
Not really.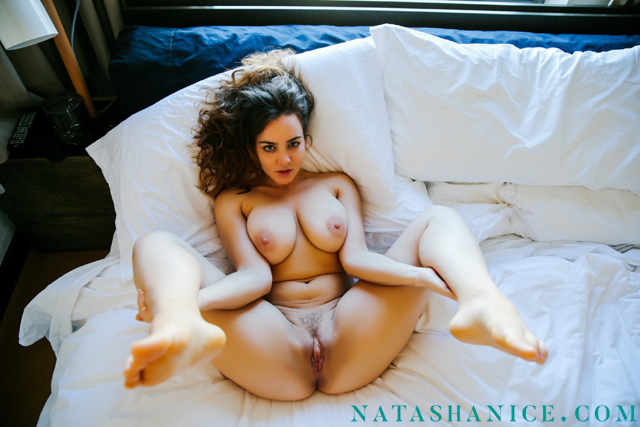 26. What would you like to do with your life after porn? – Lynn
Either travel or start a new business or both. I really love the ocean, I studied marine bio for a couple years. I'd probably go visit different corners of the Earth in search of the best ocean views.
27. Knowing what you know now, if you could go back to your first interview with YoungModels would you have made the decision to continue the interview after you realized they wanted you to have sex or would you have left and called your mom? – Lynn
I tried to find this interview but I couldn't so I'm not sure I remember exactly what was said but I don't think I would have called my mom lol. If I didn't want to be there, at that age I might have made up an excuse and left but chances are I knew exactly what I was there to do hehehe.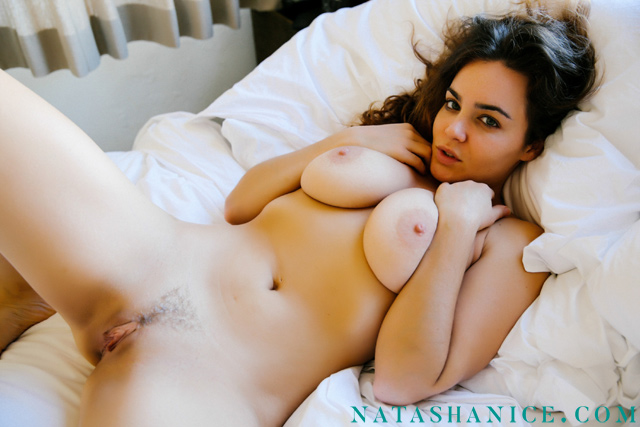 28. This isn't a question but I just wanted to say that I really enjoy watching your videos. I am happily married and since I have started watching your porn my sex life has dramatically improved. You look authentic on camera and I really appreciate that. It's a big turn on for me to see you enjoying yourself. Thank you for helping improve my marriage. – Lynn
Thank you so much for following my work! It makes everything so much more worthwhile when people aren't just jerking off but using it to better their sex lives. Porn is my way of rebelling against who I'm "supposed" to be sexually. It's not meant to offend, it's just meant to make a statement and I'm glad my statement pleases you <3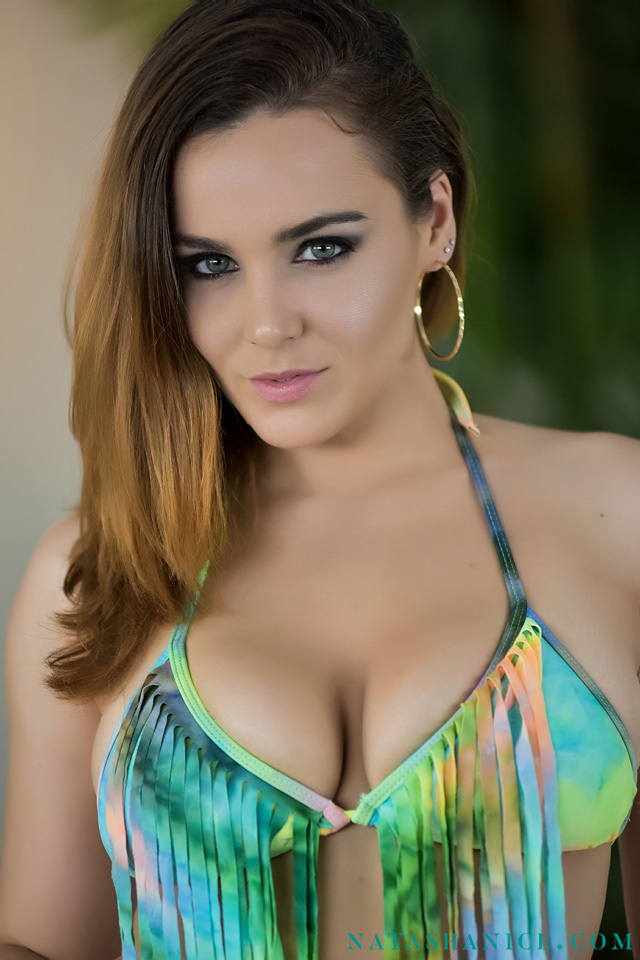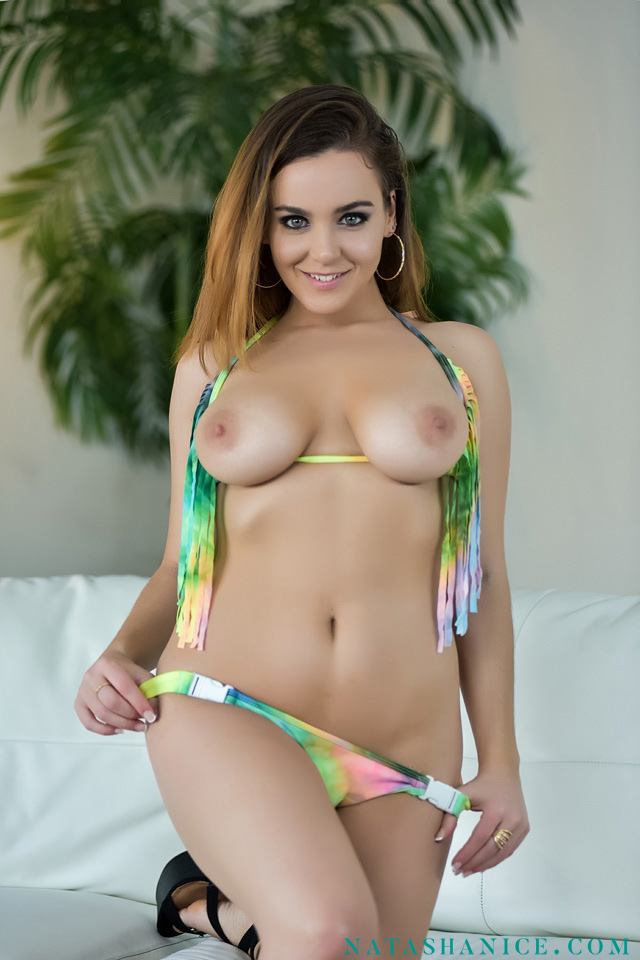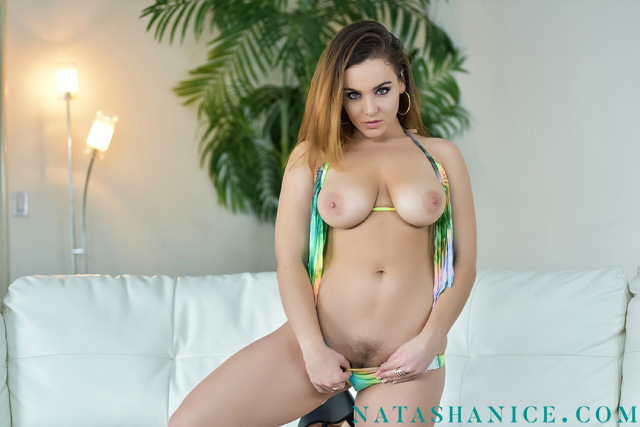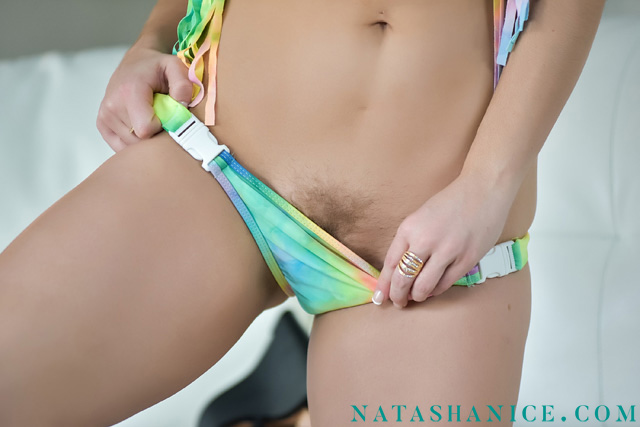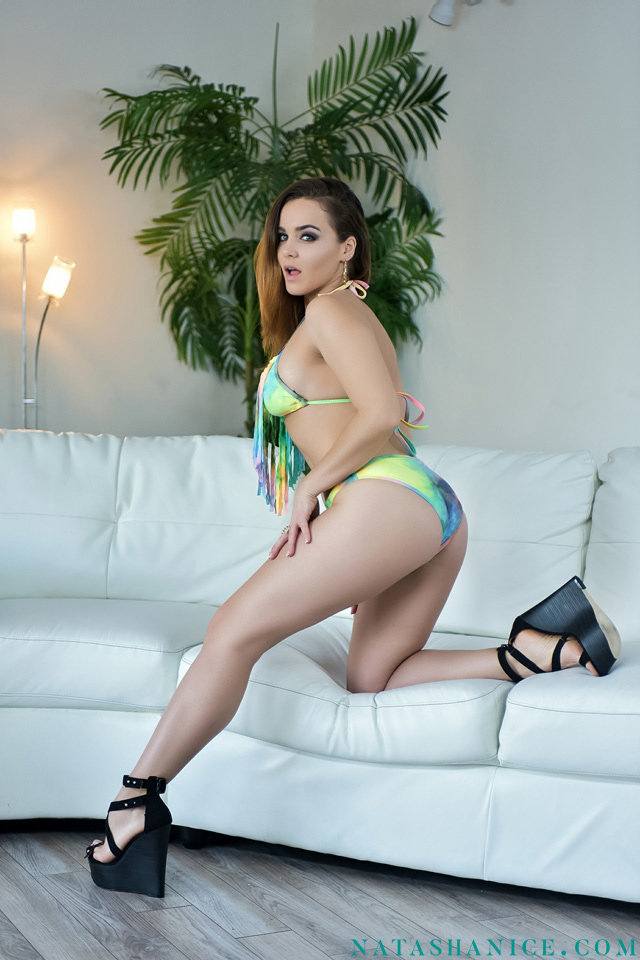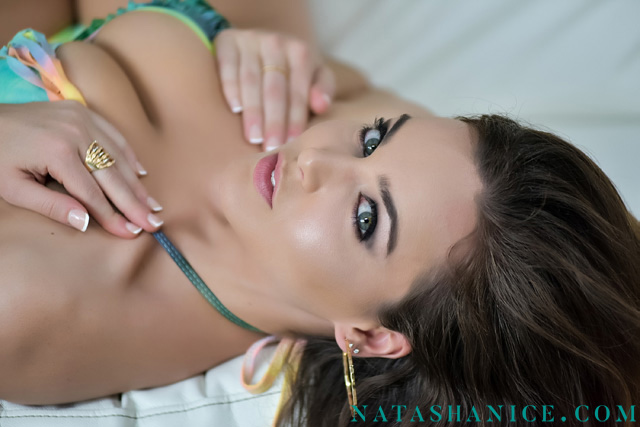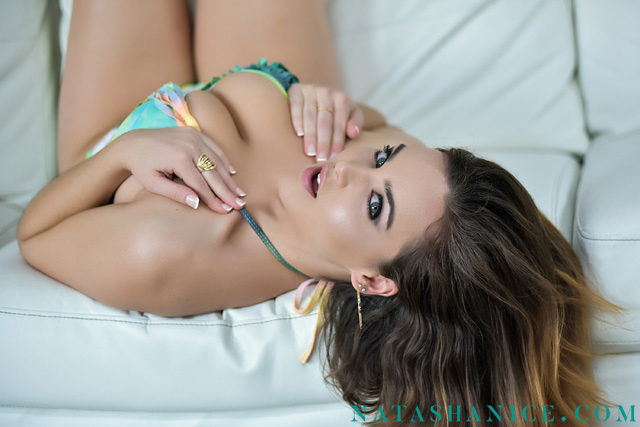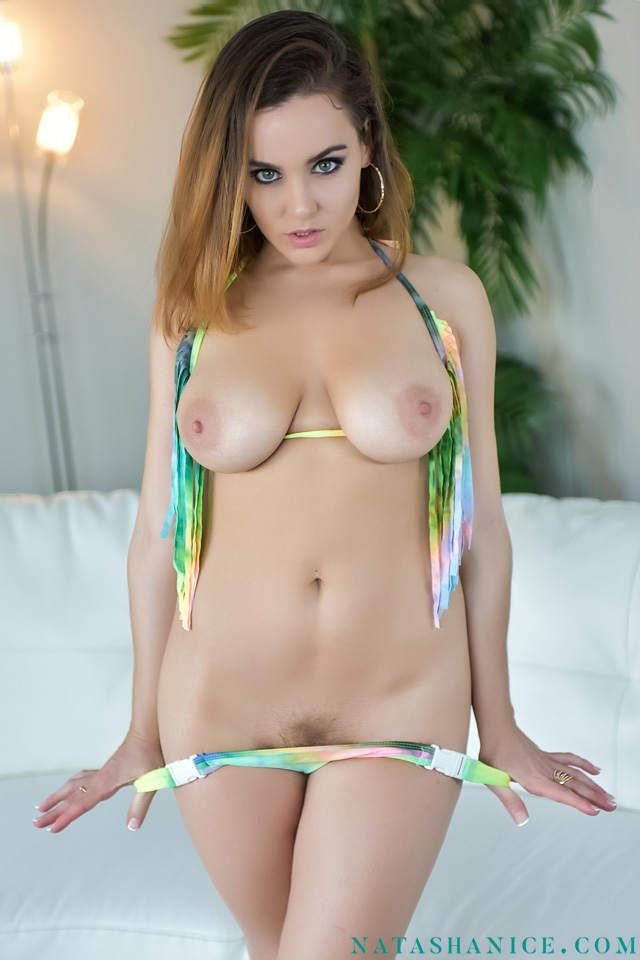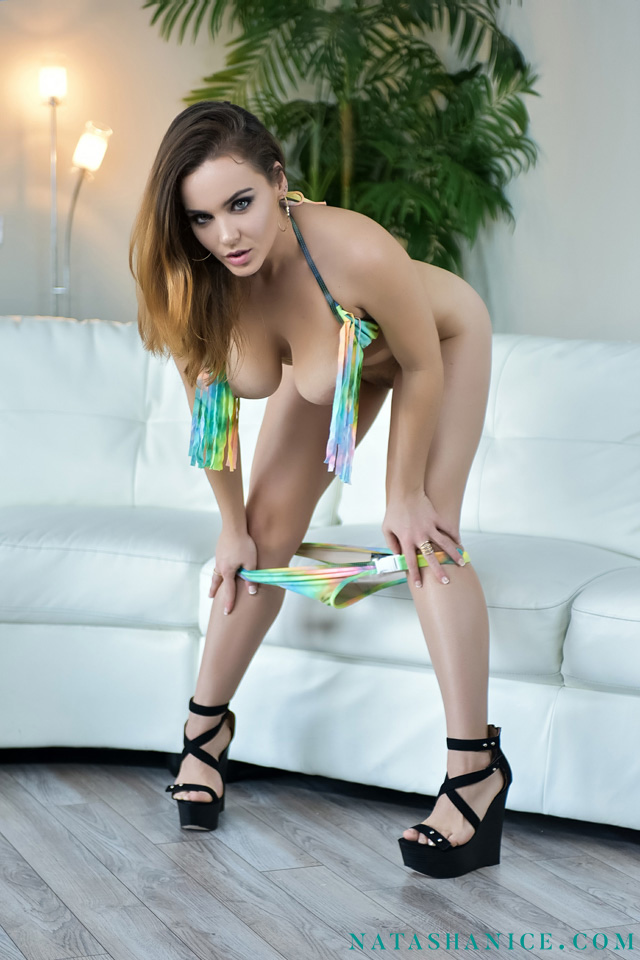 To see more of all natural 34 DD French beauty Natasha Nice visit her Official Site!  There you will enjoy Natasha in hardcore sex, tit fucking, solo masturbation, lesbian, foot fetish, lingerie, sex toy play, interracial porn and more…  Natasha Nice awaits your company.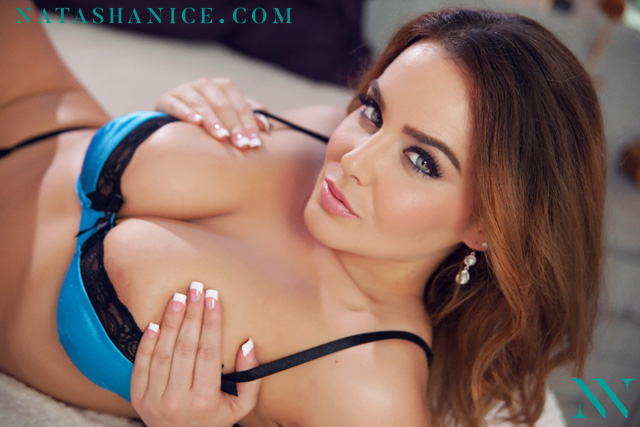 See more in Porn Corporation Girls or the new AMA category or return to the cover of Porn Corp.
Want to chat live with Natasha?  Check to see if Natasha Nice is live on cam right now.
View all of the articles starring Natasha Nice. Previous: AMA: Ask Pornstar Natasha Nice Anything!
Looking for more juicy articles?  Catch up on all the New Porn Sites or read all the latest Porn News.
Hot categories: Pornstar Interviews –  Parodies – 4K Porn – VR Porn – Comics – Games – Pornstars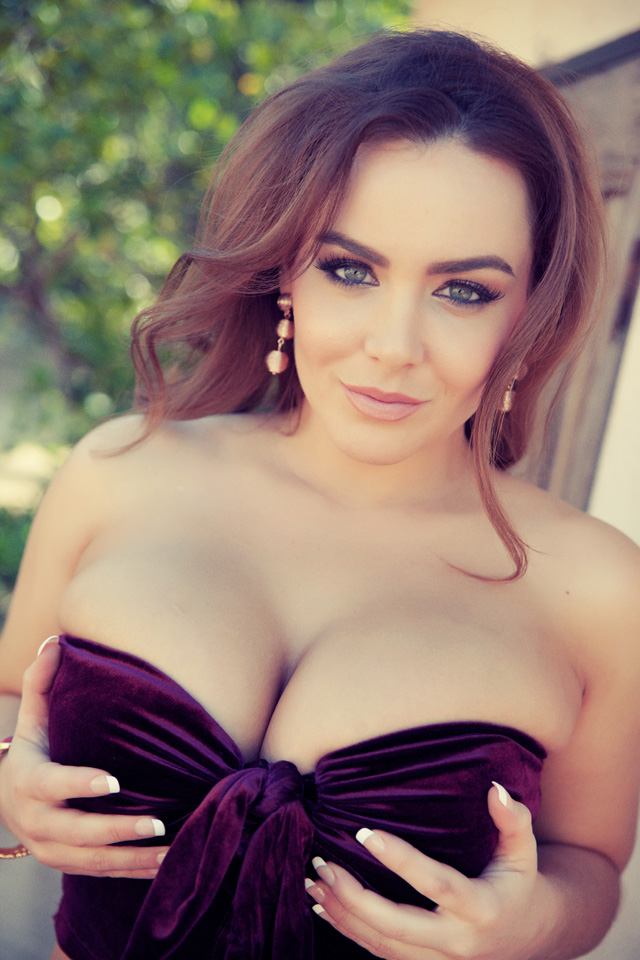 AMA with pornstar Natasha Nice! Busty natural 34 DD babe Natasha Nice answers all your questions. Do you have a question for Natasha? Send your questions to asknatashanice@porncorp.net and don't be shy! We'll be publishing our newest author Natasha Nice's AMA answers for all to see in our brand new Pornstar AMA column.  Here's your chance to Ask Natasha Nice!  Visit her Official Site!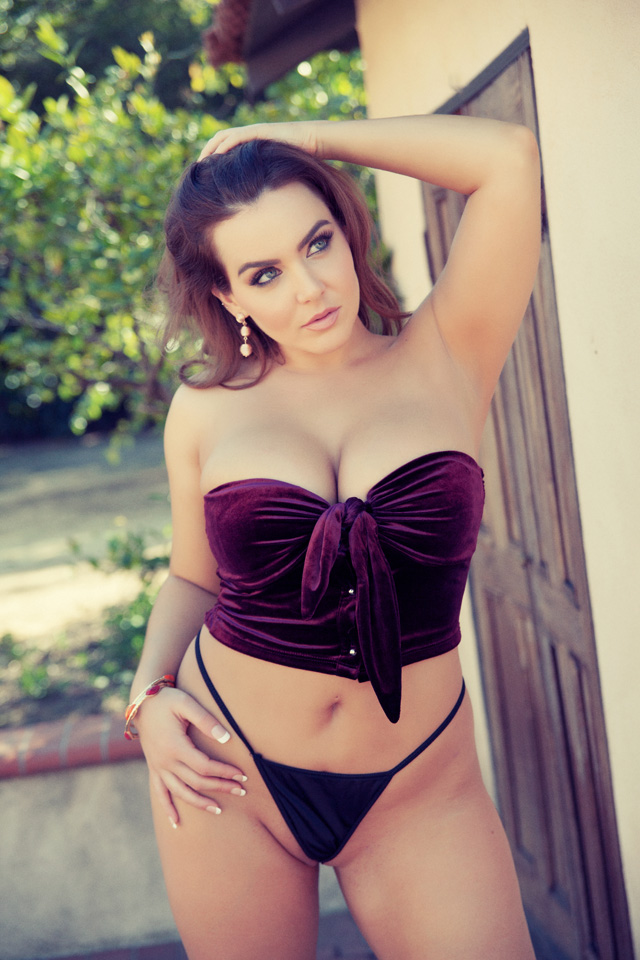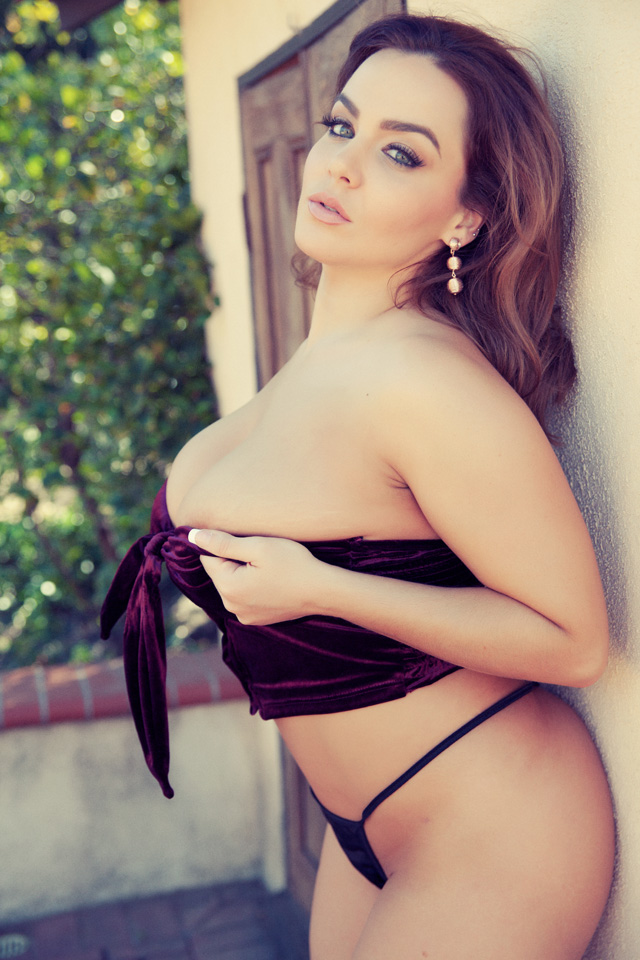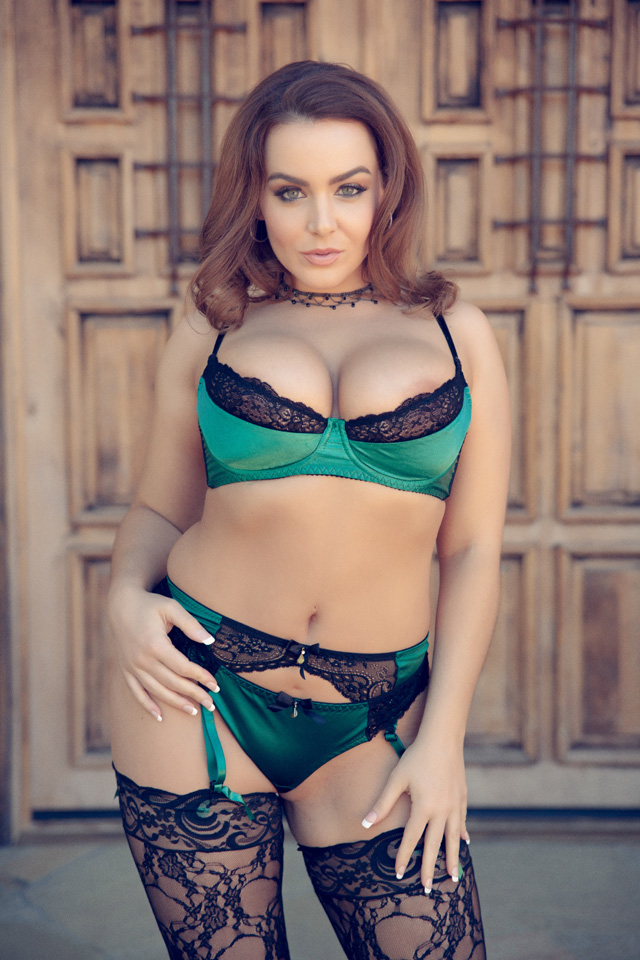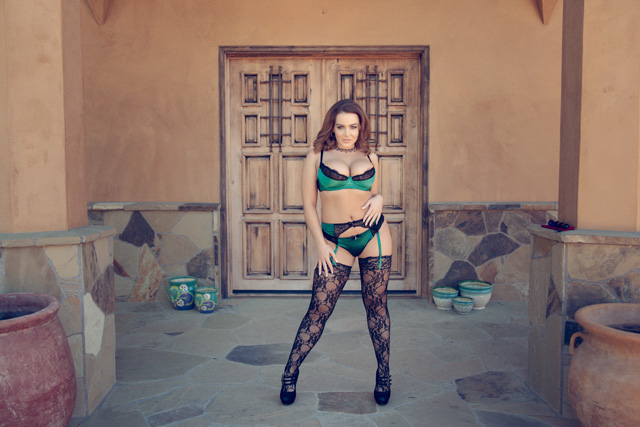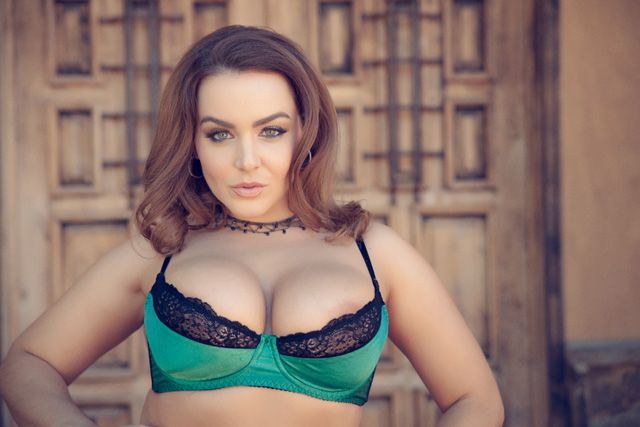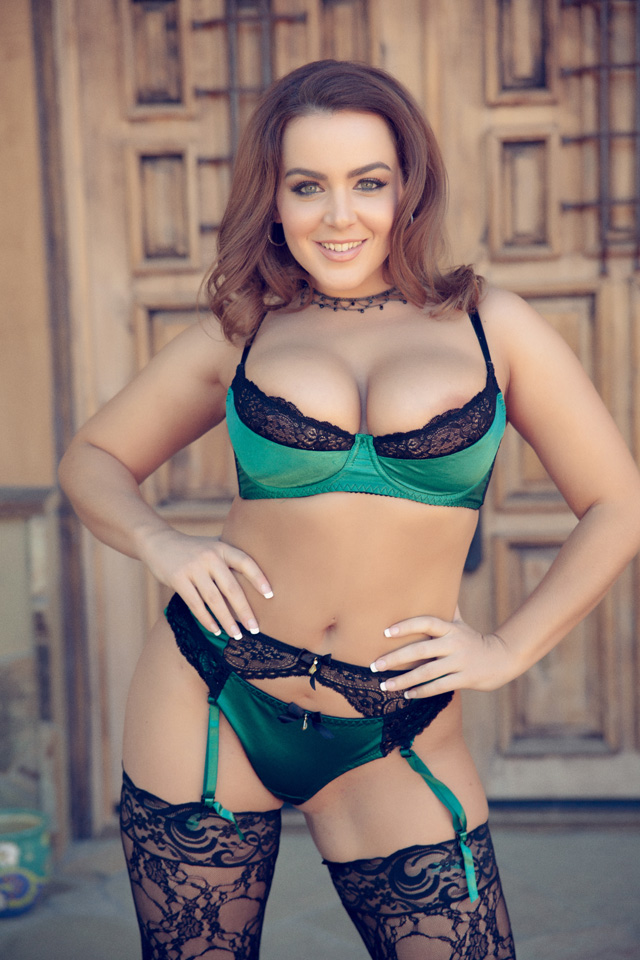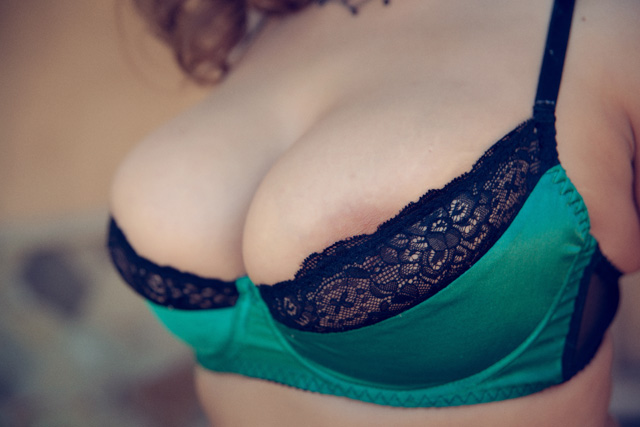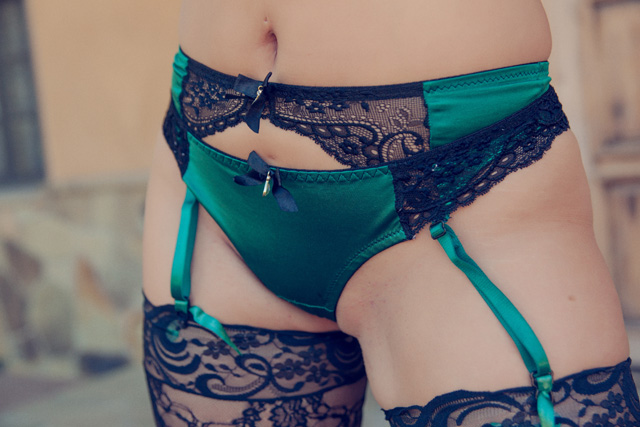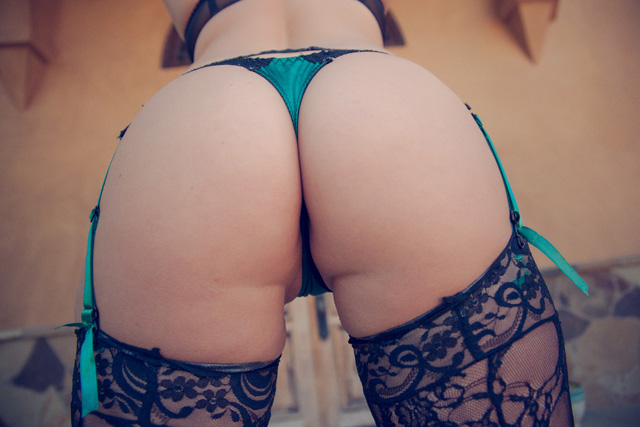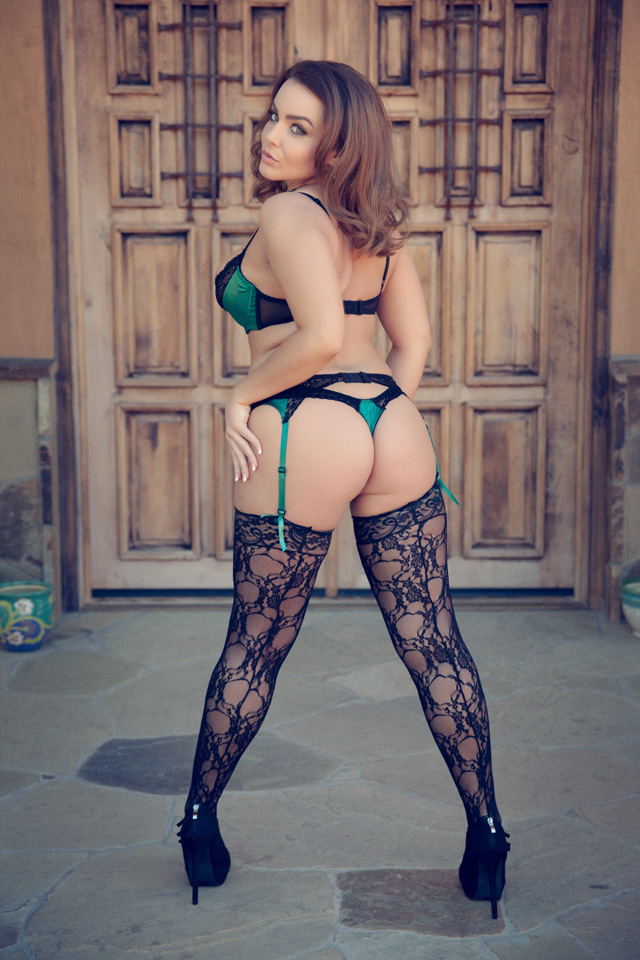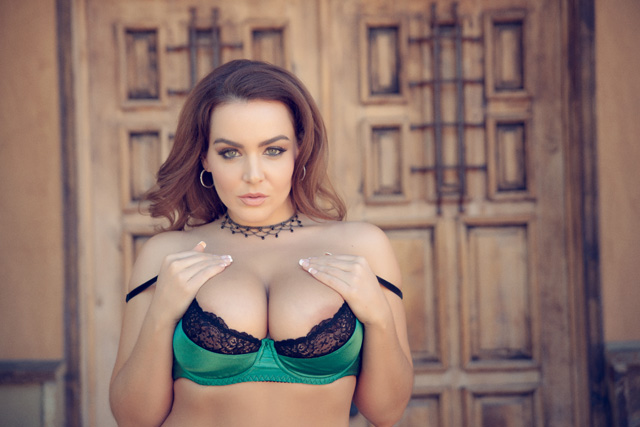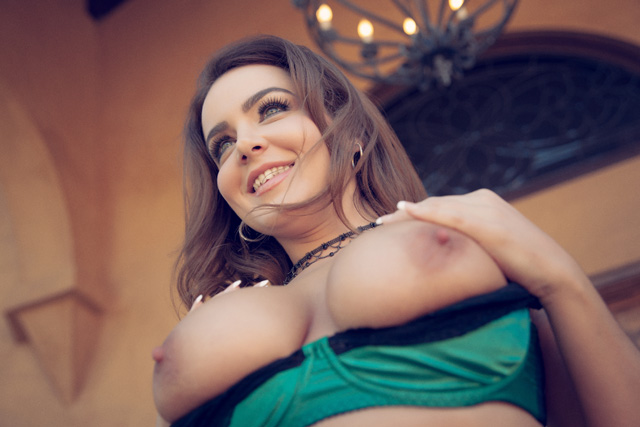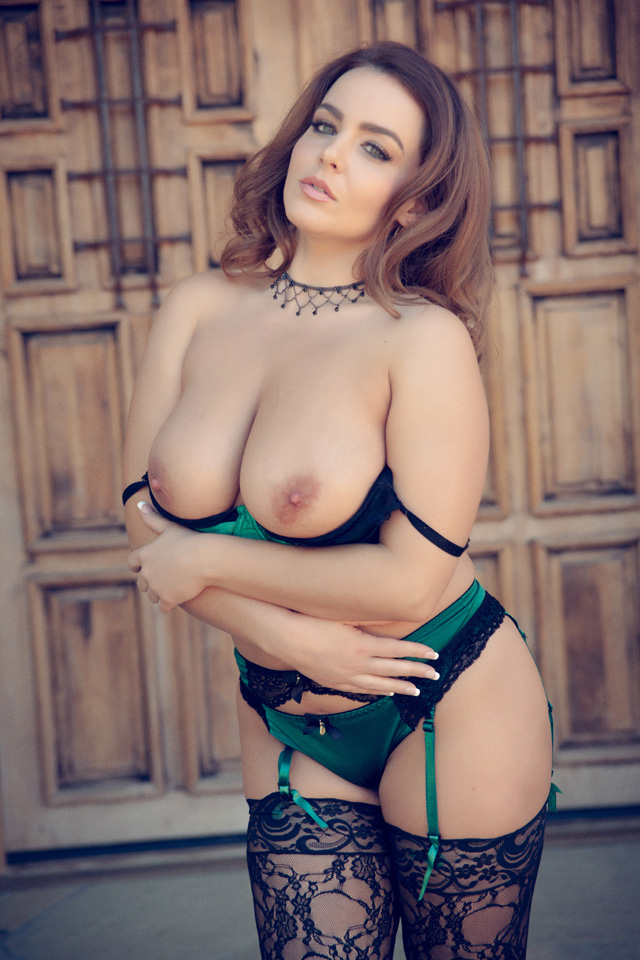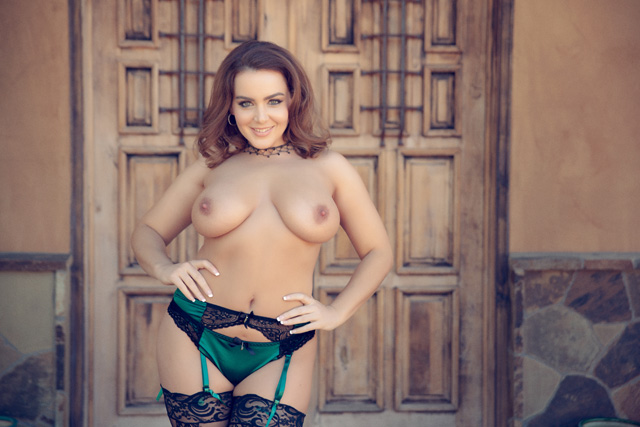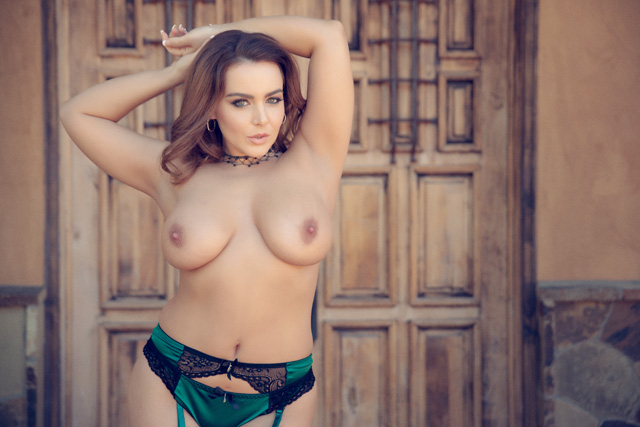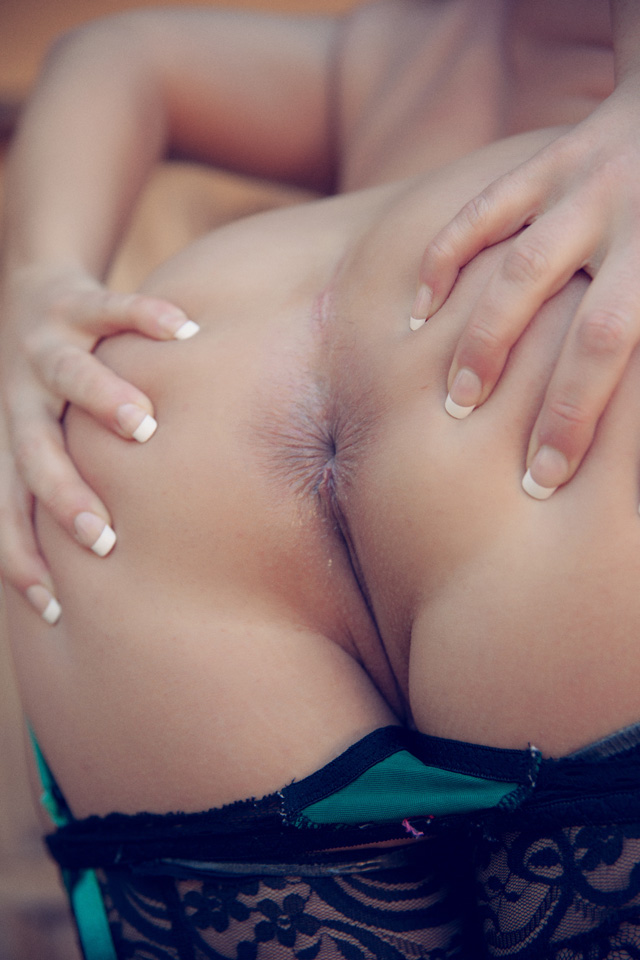 Natasha Nice is a bisexual beauty with Cuban & French heritage. She was born in Paris, France but currently resides in the USA. Her stunning all natural curves are parallel to her mesmerizing eyes, striking facial features and bubbly erotic personality! Natasha Nice is smart and articulate and can speak English and French fluently and is versed in Spanish. Natasha measures up at 34DD, 27, 37 with her goddess stature stacking up at 5'2″ and weighing 130 pounds. For more of sexy French born American pornstar Natasha Nice being naughty & nice visit her Official Site! Don't forget to send your AMA questions in to asknatashanice@porncorp.net for the hottest new Porn Corporation author Natasha Nice for our new column Ask Natasha Nice!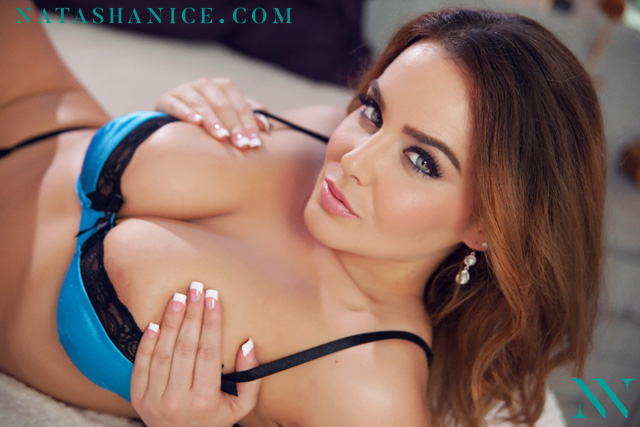 See more in Porn Corporation Girls or the new AMA category or return to the cover of Porn Corp.
View all of the articles starring busty goddess & all natural pornstar Natasha Nice.
For more hot topics check out our Pornstar Interviews or the Adult Industry categories.
Looking for more juicy articles?  Check out all the Porn News or New Porn Sites!
User Favorite categories:  Porn Parodies – 4K Porn – VR Porn – Comics – Games – Pornstars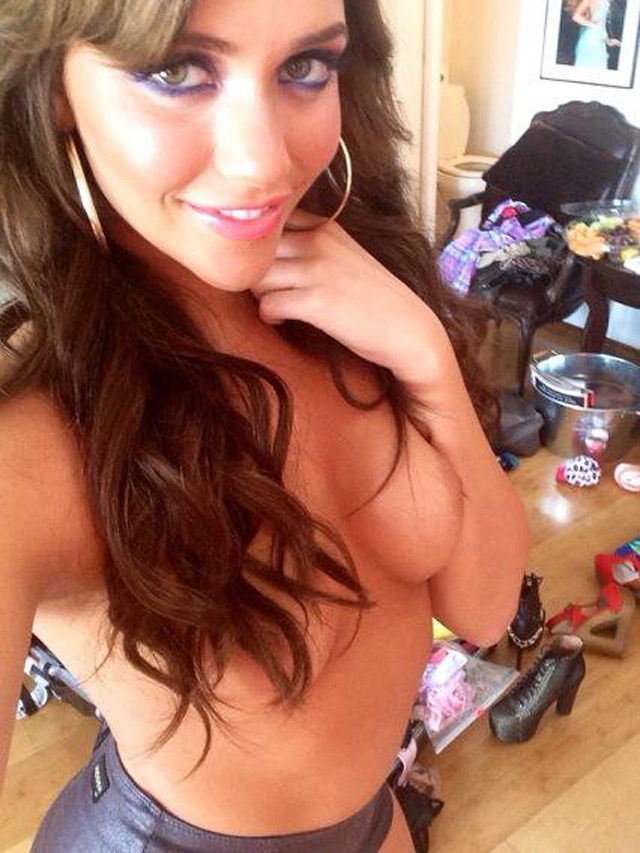 Mia Malkova makes a change in style swapping her blonde locks to a rich brunette proving that this hottie can rock any style!  This brings up the age old question, do blondes have more fun? Somehow I doubt this applies to bubbly award winning pornstar Mia Malkova!  It's a fresh change so it will be a little while before you can watch porn videos starring a brunette Mia Malkova peep her new selfie photos grabbed from her Twitter stream.  For more follow her @MiaMalkova on Twitter & check out our latest news @PornCorp – Show your love for Mia's new style by Buying Mia Malkova a gift from her Amazon Wishlist!  We look forward to seeing Mia as a brunette porn movies but in the mean time check out her newest scene released today inside Naughty America!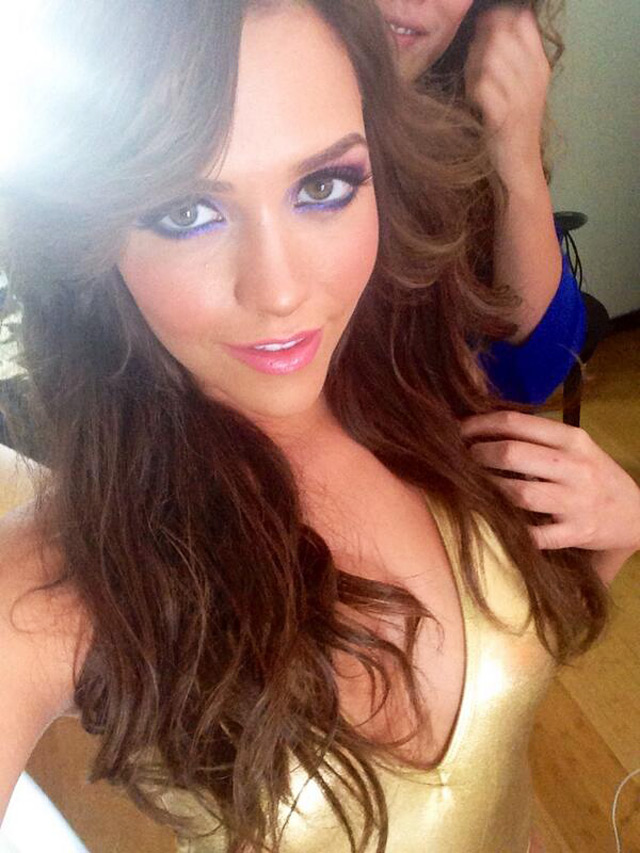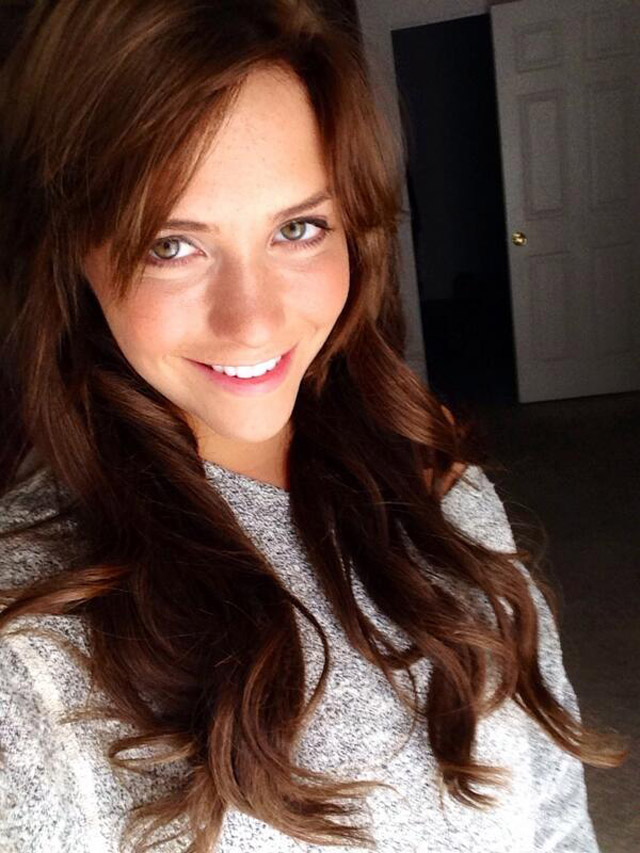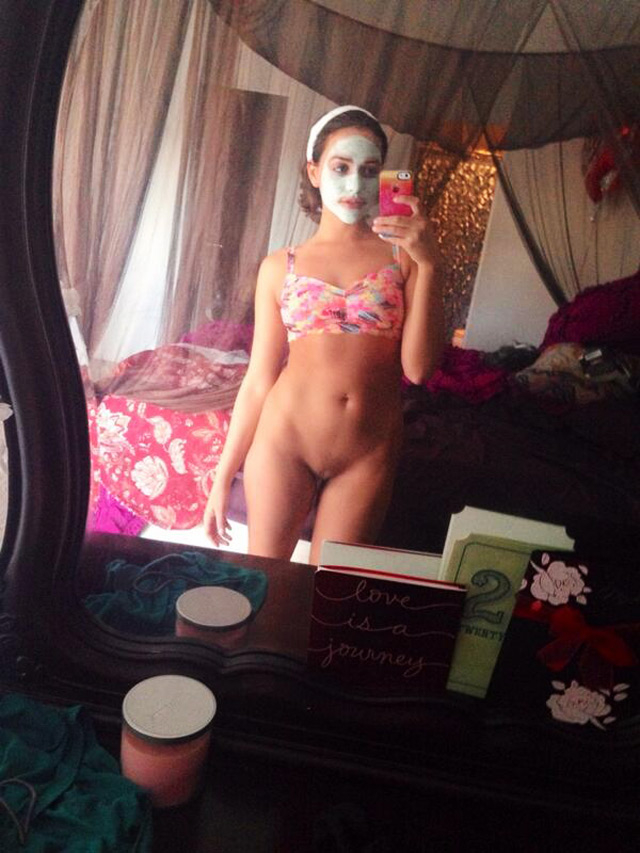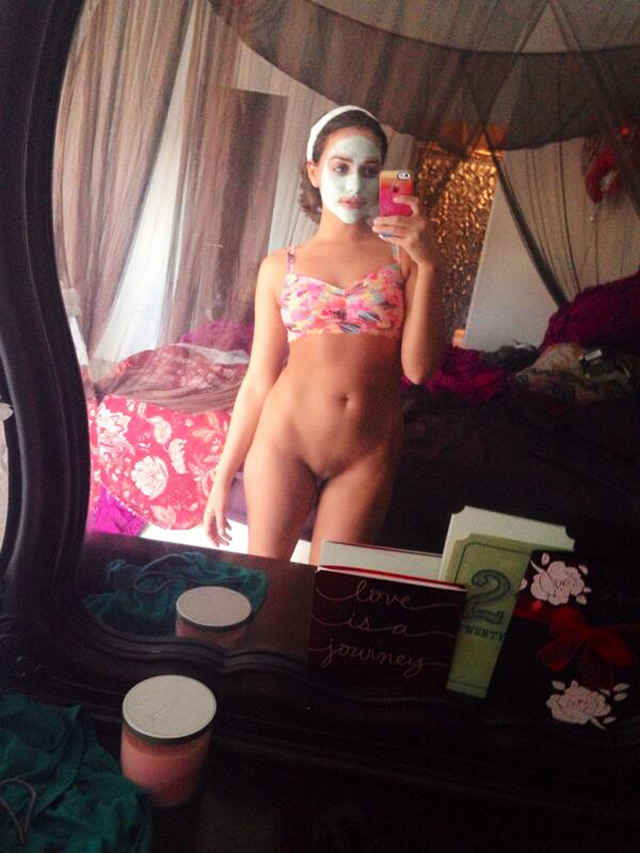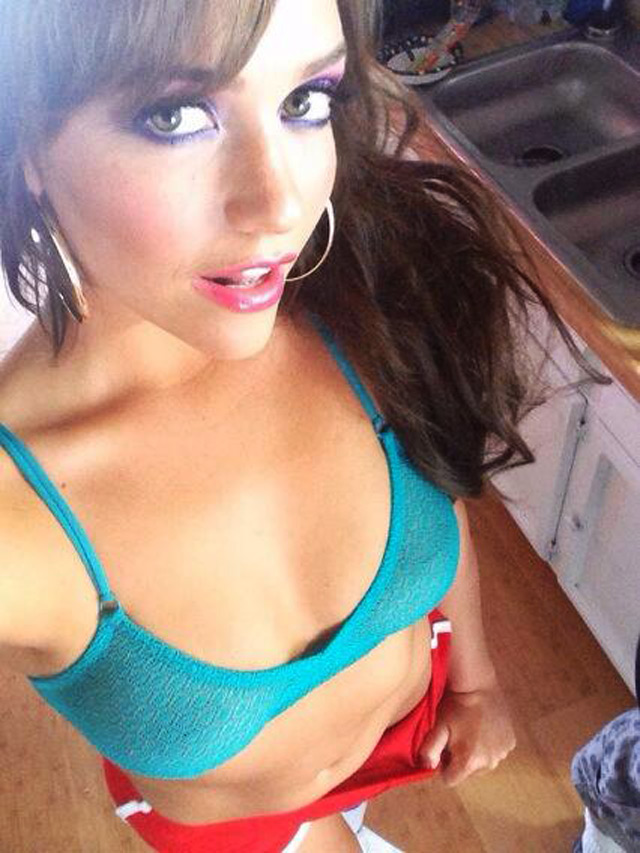 Lovin' these sexy self shot photos of Mia Malkova?  Check out more in her social media feed & follow her @MiaMalkova on Twitter and send me a tweet @PornCorp to say hi or tell us whether you like Mia more as a blonde or a brunette!  Show your love for Mia Malkova's new hairstyle by hooking her up with a gift from her Wishlist!  Here is Mia's latest porn video in her new My Wife's Hot Friend episode from Naughty America released today with male co-star Bill Bailey.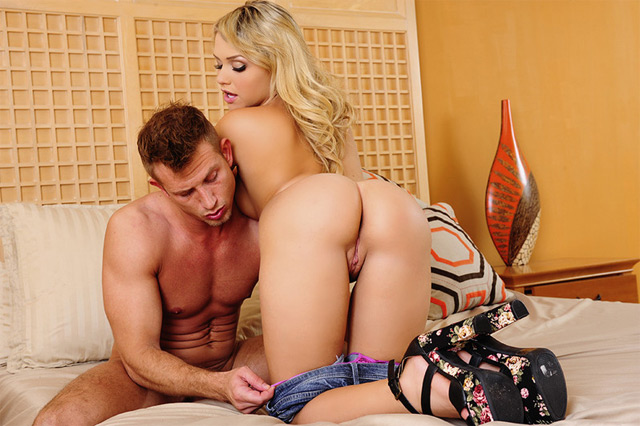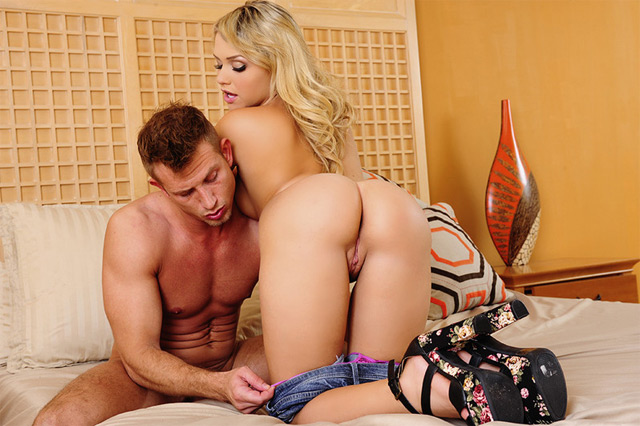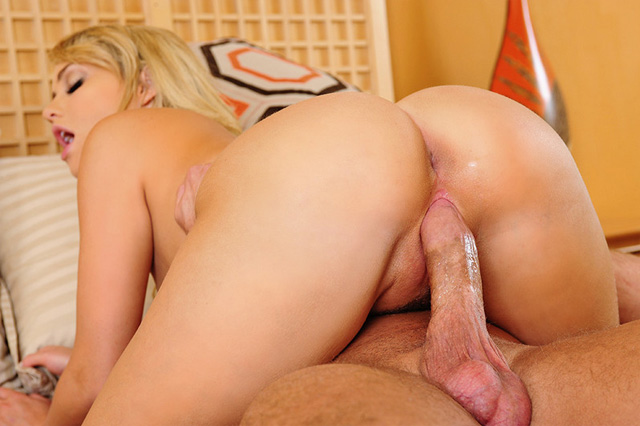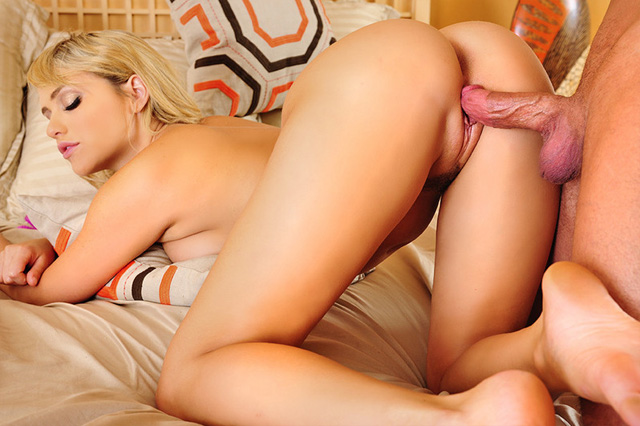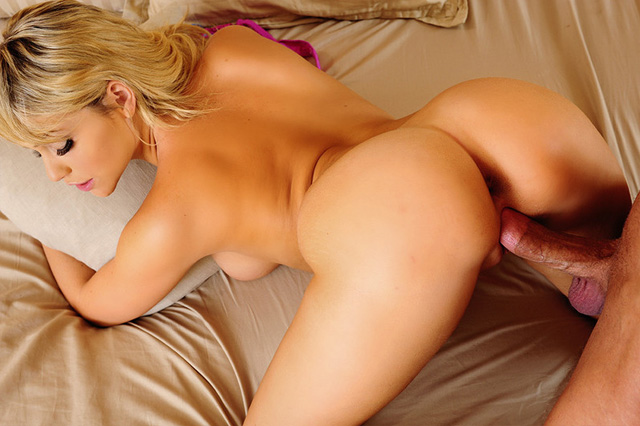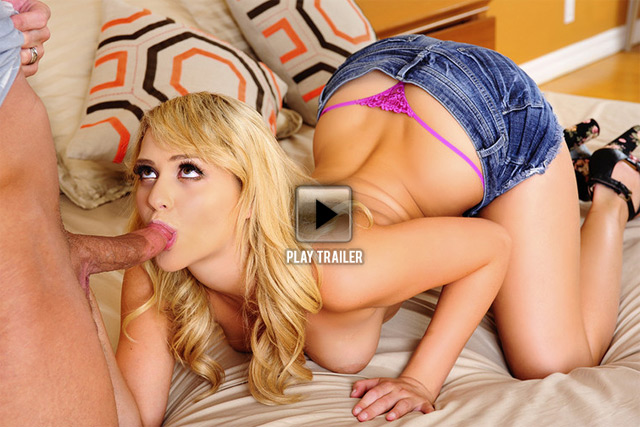 WATCH THE TRAILER of Mia Malkova in one of her last new scenes as a blonde as she fucks her friend's husband while over borrowing a pair of high heels from his wife!  Watch Mia as she gets naughty as Bill pounds her she fingers herself in the ass!  I suspect Mia Malkova's first anal scene will be coming up shortly, hopefully as a brunette!  Watch the full video of Mia's newest scene inside Naughty America for only $1.95!  Catch more of Mia on social @MiaMalkova 😛

Continue reading in the Porn Corporation Girls category or return to the cover of Porn Corporation.
See all the articles featuring pornstar babe Mia Malkova on our site!

View all the Naughty America articles or see the latest top news from Naughty America:
4K Porn Video – Ultra High Definition Is Here! – Ultra High Definition 4K Porn To Be Released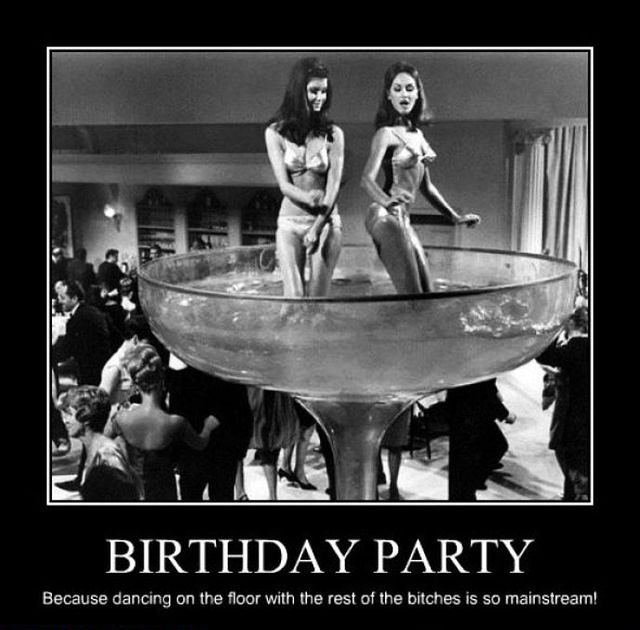 Porn Corporation would love to wish Erika Icon a big Happy Birthday!  If you don't know Erika personally, then you are missing out.  Not only is she a serious PR force in the industry but she is a blast to be around and brings a great energy to business and play!  If you're looking for PR services and need representation for yourself or your business and could use a publicist to get you interviews, promos & bring you into the spotlight to help you get more work & fame then we recommend signing with The Rub PR!  Erika Icon runs The Rub PR and as a personal friend and business associate I can recommend her services to you with confidence and trust.
Need more convincing?  Just ask some of her clients including pornstars Allison Moore, Angelina Valentine, Karla Lane, Kayla-Jane Danger, Leia Down, Nikita Von James & Venus Lux.  Erika at The Rub PR doesn't just work with pornstars though, she is the PR behind OC Modeling & Verified Call making them all the hype in the porn news recently.  The Rub PR also works with companies outside of the adult industry, so if your a mainstream company, brand or name and need services from a solid & edgy PR company, Erika Icon can handle everything that you need to boost your business to the next level!  The Rub PR specializes in bringing you the best in press releases, social networking, interviews with websites, magazines & radio stations, tradeshows, hosting parties, involving you in red carpet events and presenting awards, entering you for awards & getting you nominated, campaigns, sponsorship deals and toy lines with major manufacturers.
Find out more on how you can take your career to super stardom with the services provided by The Rub PR from Erika Icon by visiting her official site here at The Rub PR.
Happy Birthday Erika!  We love you.  Keep on rocking the industry and kicking ass at life!  xo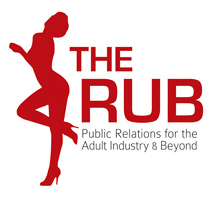 Return to the cover of Porn Corporation or read more in the Porn Corporation Girls category.
Read some of our Pornstar Interviews including a few super hot clients from The Rub PR.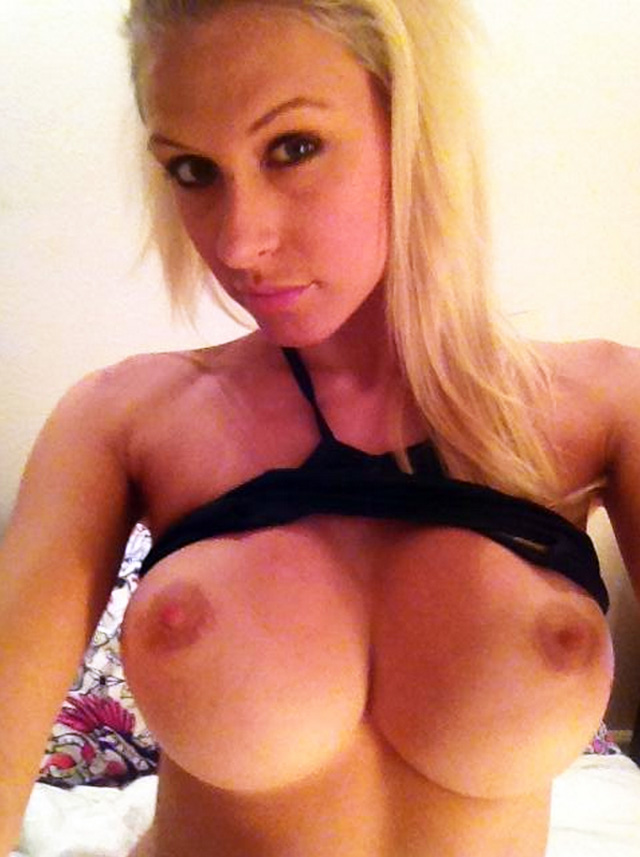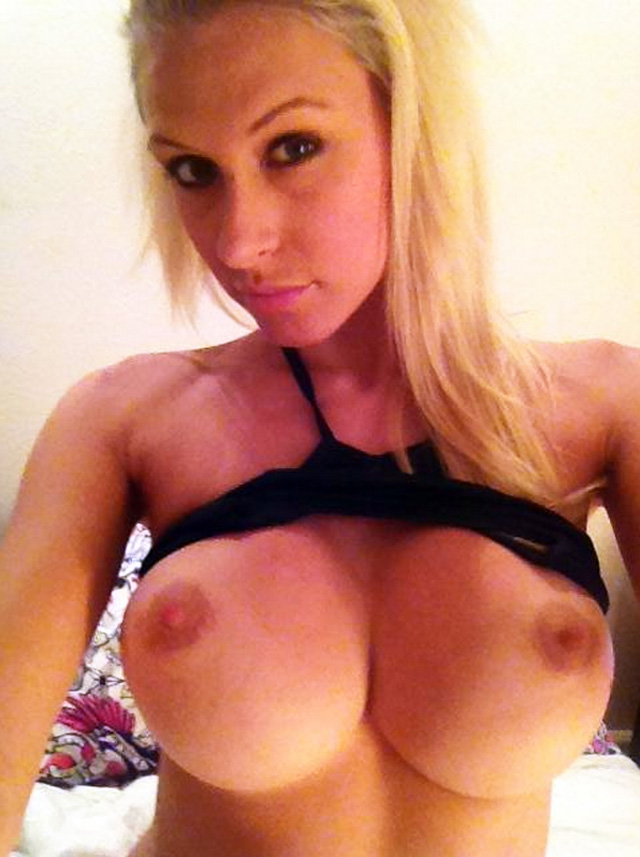 Intimacy is key to any relationship. I love the intimate build ups to the amazing sex that I will be having. Cuddling, massaging, kissing, holding, and whispering sweet naughty things in each others ear are some of my favorite things that build me up and makes me tingly in my pants. I love the soft touch up and down my body, pulling me close to my partners body, feeling that comfort and love is what I like most. Eye contact is sexy and is a MUST, because, that shows you are in tune with each other and with eye contact the Big O is even more awesome.
Don't get me wrong, I love when my partner makes sloppy, crazy, intense, fuck sessions with me, but at times I like to be intimate, romantic, and just make love. To me, it's like a form of worshiping each other and our needs. And at the end, a great pop shot in the mouth and swallowing that load, is the icing on top of the cake. See, I can have my cake and eat it to!
Love Katie xx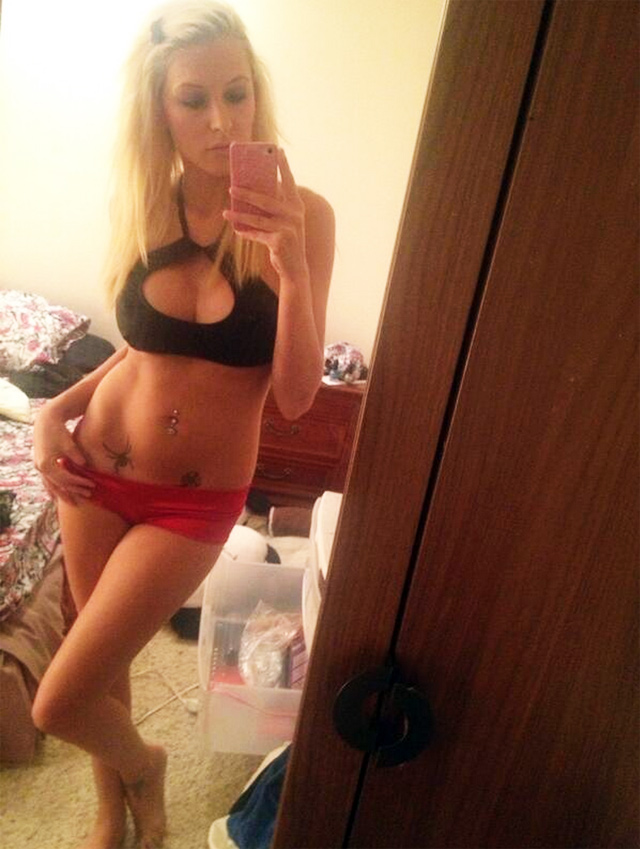 Top 2013 New Katie Summers New Porn Videos & Scenes:
Facial Violation – Deep Pussy – American She-Male X – Gangland Creampie – Naughty Athletics
All Katie Summers DVD Releases HERE – Top 2013 New Katie Summers DVDs:
Not South Park XXX – Virgin Cowgirls – Foot Fucking Foursome – Caged Feet – Perfect Blondes
Doctor Adventures – Every Girl Loves a Facial – Creeper #02 – My Roommate's a Lesbian

Return to the cover of Porn Corporation or read more in the Porn Corporation Girls category.
Read more from Katie: Blowjobs or Sex? Katie Summers on Cumming! – My Personal Sex Life
Katie Summers: I have a new fetish and I LOVE feet! – Loving Myself Through Sexual Exploration
See all of the free porn starring Katie Summers or check out Katie's Superior Anal Skills!
Read Sex Advice from Pornstar Katie Summers in Ask Katie Summers only on Porn Corporation.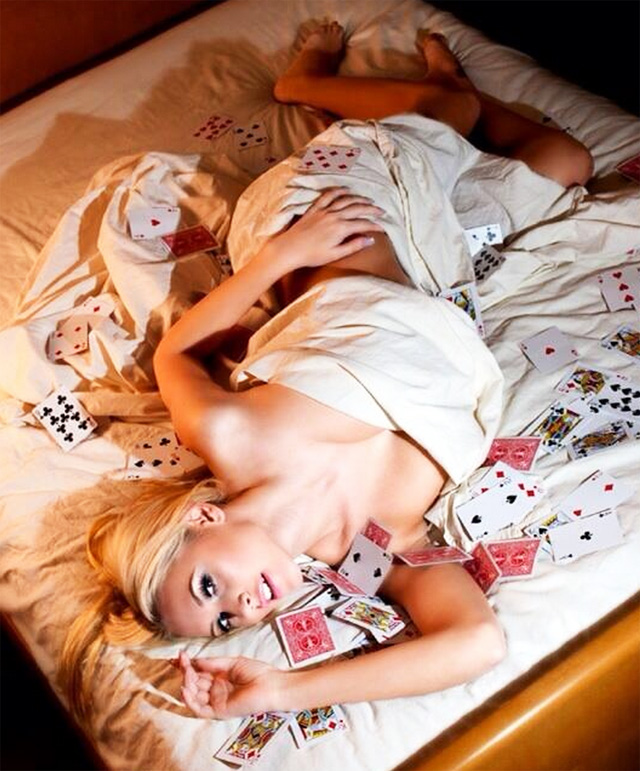 Sometimes I debate myself if I like to suck cock or cum on a cock better. I love doing both, I think sucking cock is fun and cumming on the cock is just as good. Of course the majority of you would say cumming is the best but the BJ is the most intimate part of foreplay/sex, looking up into my partner's eyes while giving them my awesome oral skills, getting that cock nice and wet, ready for my pussy is amazing! I really enjoy when my partner gets on top of me, pins my arms and legs down and face fucks me. I love being face fucked, fucking my throat, gagging, spit every where, and all this happening while I'm pinned down, gets my pussy so wet I could cum. I love being the naughty throat fuck toy for the cock, best job ever!
When it comes to sex, I am just a free for all slutty creature that wants everything done to me, slap me, choke me, call me names, make me yours! I also love my ass being played with and toyed or fucked, makes me cum so hard and I need more. I'm addicted to cumming, I have to cum at least 4-5 times before the guy can cum or I'm not fully satisfied. Making a girl cum is a MUST! Making me cum 4-5 times has to be done or you won't last long with me, sorry fellas. Cumming on the cock or in the persons mouth is the best feeling in the world, the goosebumps I get from cumming too hard where I want to cry is such an euphoric feeling that should never stop. If I could feel the ways I feel during sex, holy shit my life would be utterly perfect!
How do I choose between two of my favorite things and say "this is better!" this is a tough choice, but I love both just the same. Never gonna stop!
Katie xox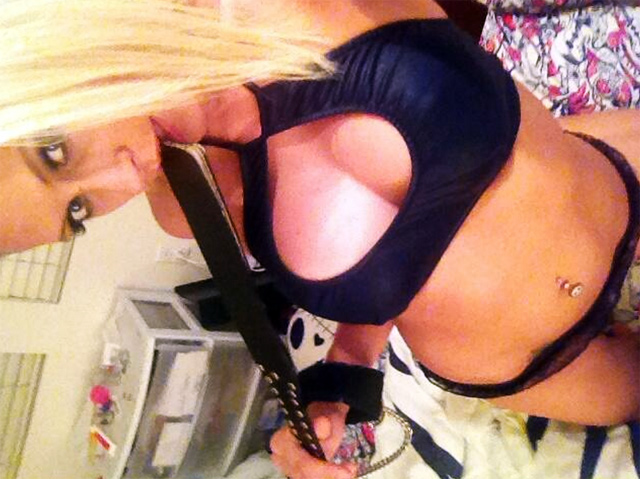 Top 2013 New Katie Summers New Porn Videos & Scenes:
Facial Violation – Deep Pussy – American She-Male X – Gangland Creampie – Naughty Athletics
All Katie Summers DVD Releases HERE – Top 2013 New Katie Summers DVDs:
Not South Park XXX – Virgin Cowgirls – Foot Fucking Foursome – Caged Feet – Perfect Blondes
Doctor Adventures – Every Girl Loves a Facial – Creeper #02 – My Roommate's a Lesbian

Read more in the Porn Corporation Girls category or return to the cover of Porn Corporation.
See all of the free porn starring Katie Summers here or read: Foot Worship Behind The Scenes
Read more from Pornstar & Porn Corp author Katie Summers:  My Personal Sex Life
Katie Summers: I have a new fetish and I LOVE feet! – Loving Myself Through Sexual Exploration
Read Sex Advice from Pornstar Katie Summers in Ask Katie Summers only on Porn Corporation.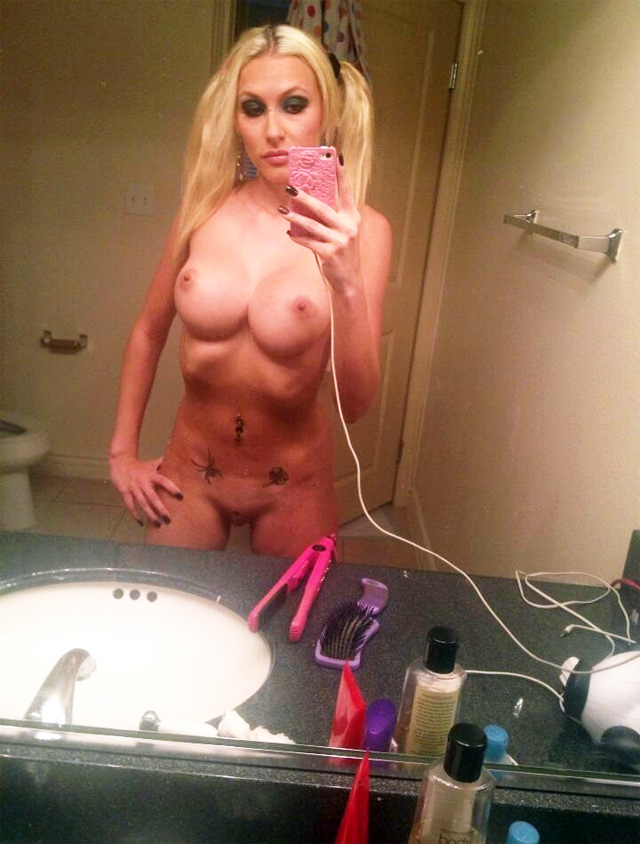 I have been giving advice and talking about my fantasies and fetishes for a while now but I haven't actually talked about my sex life and my sex adventures. I figure its time I let y'all in on my personal sex life, not what you see on camera, but how I really get down and dirty!
I love sex! I love everything about it, the feel, the connection, the emotions, and of course cumming over and over again. In the bedroom, my partner is in complete control of me, and I love it. When giving head, he puts me on my back and climbs on top of me and face fucks me while I rub my pussy and get it ready for him to go inside me. The first couple thrusts in my tight pussy is like an adrenaline rush and once he is fully, all the way in, I go into a different zone and let my body do what ever. My partner is all about eye contact, just like me, and in an instant, I'm cumming within seconds of him being in me, and it doesn't stop at just one, I cum at least 4-5 times every time. I love being completely submissive to my partner cause I am not that way to no one else, especially on camera, because that is a personal intimate thing that should be shared between two people, and I share it with my man and only him. While we have sex he talks REAL dirty and sometimes I don't pay attention to what he says but I just hear him talk and it gets me off and he will slap my tits, pull my head to look into his eyes, and all I can do is shake in ecstasy and pull him close to me, where his dick goes all the way inside me. At the end, he will build up for his power load and just as he is about to cum, he pull out and cum all over my chest, tits, and face, and watches me swallow and eat his cum up till its all gone!   – Yours Truly, Katie Summers xxx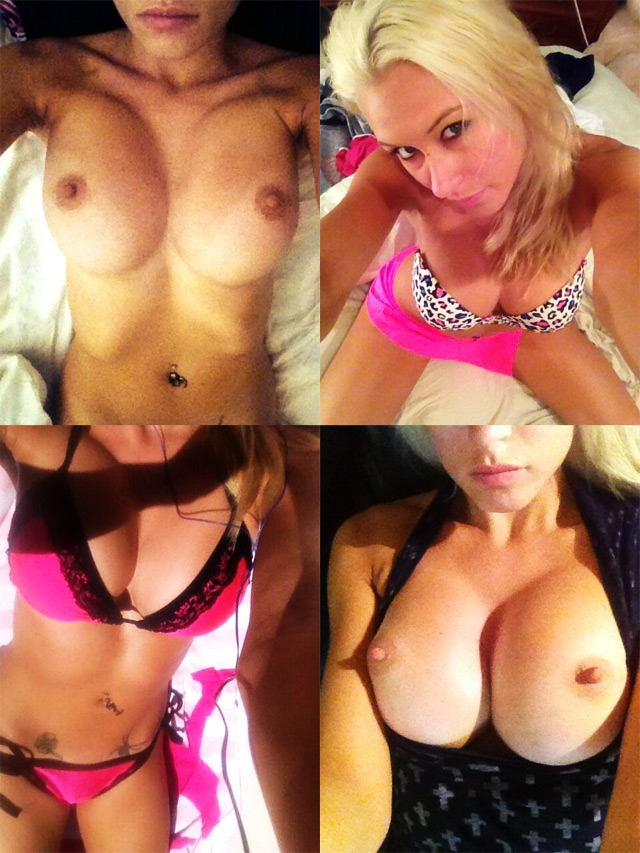 Want to Skype with Katie?  Email her at askkatiesummers@yahoo.com for details & prices!
Visit Katie's Site or check out Katie Summers latest Summer 2013 porn scenes & dvds available:
Facial Violation – Deep Pussy – American She-Male X – Gangland Creampie – Naughty Athletics
Not South Park XXX – Virgin Cowgirls – Foot Fucking Foursome – Caged Feet – Perfect Blondes
Doctor Adventures – Every Girl Loves a Facial – Creeper #02 – My Roommate's a Lesbian
Read more in the Porn Corporation Girls category or return to the cover of Porn Corporation.
Can't get enough Katie Summers?  Read more from Porn Corp author Katie Summers:
Katie Summers: I have a new fetish and I LOVE feet! – Loving Myself Through Sexual Exploration
Read Sex Advice from Pornstar Katie Summers in Ask Katie Summers only on Porn Corporation.
See all of the free porn starring Katie Summers here or read: Foot Worship Behind The Scenes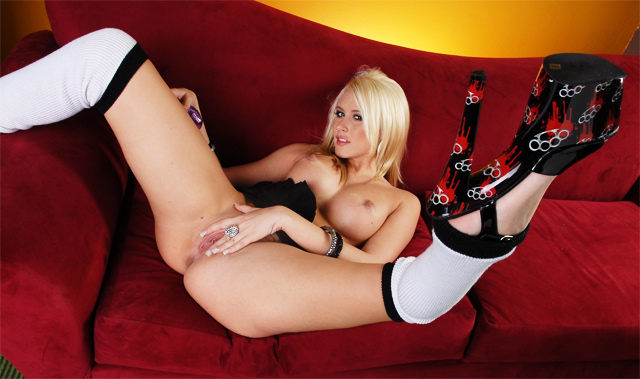 I recently worked for Kink's newest site, Foot Worship, and let's just say, I have a new fetish and I LOVE feet… Female feet that is, but I don't mind rubbing my man's feet after he's been working all day, it gets the mood going. I want to thank, Maitresse Madeline for introducing me in a new soft spot and fetish to me. I never realized how sensitive and sensual our feet really are until I shot my scene with Katie St. Ives, Vanessa Cage, and Chris Johnson. What a hot scene, we smothered Chris with our feet, made him our foot slave, and watched him gag on our pretty little paws. Last week, I shot another scene for Foot Worship with Ariel X (Who I'm in love with), Katja Kassin, and our foot whore Audrey Hollander. Can you say, YUMMY!!! I love the touch of a women's body and now that I love feet, I love the women's body even more, and I love when a women worships my feet and sucks on my toes… I'm getting turned on here! The first scene will be coming out closer to the end of the month, which is the GGGB scene.
I have started a radio show with the legendary, Nikki Charm, sponsored by The Rob Black Show and Doc Johnson, who need to open a Katie Summers line so people can start fucking me 🙂 The show consists of, naughty talk, hot gossip, sex pop quizzes  relationship/sex advice, fashion do's and dont's, and a bunch of girly fun. Nikki Charm is a great co-host and hopefully this will open up more doors for us in the radio world, we all know how much I love blogging, now its time for the radio!
Thank you Porn Corp for having me as a guest blogger, love you guys and we got plenty more juicy blogs cumming!!!  – Katie Summers xox

Return to PornCorporation.com for free photos & videos of Katie's new group foot fetish Foot Worship sex scene coming up late next week or get your pass to Foot Worship now for the premiere!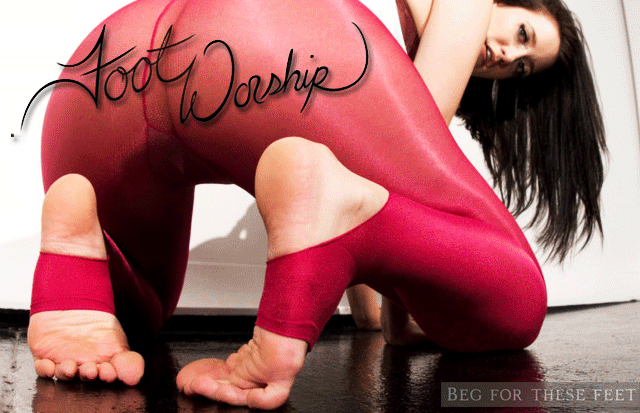 Visit our Foot Fetish Porn category or Return to the cover of Porn Corporation digital magazine.
Read more from our Pornstar Authors in the Porn Corporation Girls category here now!
Check out Katie Summer's last article:  Loving Myself Through Sexual Exploration
More Katie Summers Foot Fetish Porn:  Katie Summers Foot Fetish Femdom Facesitting!
Read Sex Advice from Pornstar Katie Summers in Ask Katie Summers!  More Foot Worship:
Insane Lesbian Lorelei Lee Foot Gang Banged – Babes In Toeland: Foot Worship Threesome Film
Goddess Lea Lexis Makes Her Slave Earn A Footjob – Foot Worship – New Fetish Website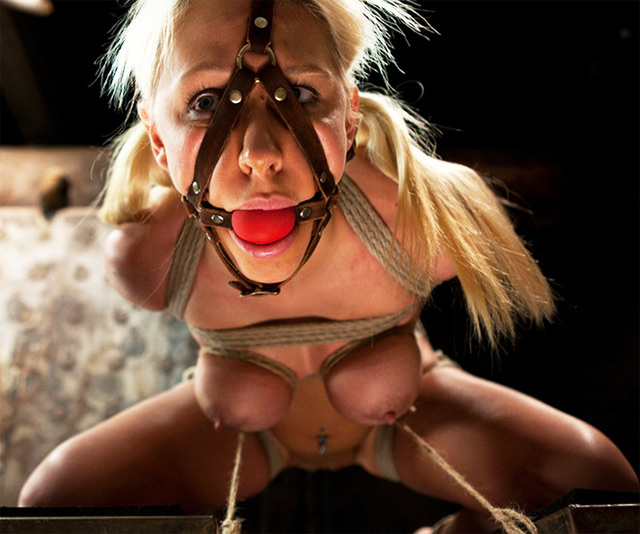 I'm shooting for Kink and every time I'm at the armory I perform for a different site.  Each time I learn more about my body, I experience new things, and I meet awesome people.  Earlier tonight I met the beautiful Ariel X.  For those of you that don't know who she is,  Ariel X is not only gorgeous but she has a banging body that is to die for!  She is also super sweet and loves sex just as much as I do! We mentioned about hopefully getting the chance to work with each other soon… and I would let her do things to my body parts that you wish you could do!  I told Ariel X that there are three things I have yet to do in my adult career sexually speaking and that is, anal fisting, DV [double vaginal penetration] and DA [double anal penetration].  One day I hope to complete those and then I can say, "I have done EVERYTHING in porn."
That's the thing I love about my job.  I can do anything I want to while exploring my sexuality and having fun.  Kink has helped me a lot in the past four years with understanding my body, knowing what I like, knowing what is too much for me, and having fun with everything.
Exploring your sexuality is very important for the mind, body, and soul.  Staying connected to yourself and letting your body experience something new will help with your everyday life.  It's true, having an orgasm once a day can get you through so much in your life and it's healthy; we all want to stay healthy.  It doesn't matter whether you are masturbating or having sex, reaching that amazing orgasm is the best part of it all.  Back in the day, women would masturbate to help their "hysteria" and in conclusion they were happier, healthier and more confident than they would have been if they didn't get their nut.  Even today women who masturbate are more calm, loving, carefree. Masturbating helps you stay a sane women then those who don't [play with themselves] are usually just raging cunts who deserve [need] to be slapped around a little and forced to cum.  Those women should come up to Kink, they will feel so much better after!  Lol.  Masturbation to me is the best way to get in tune with my body.  Masturbating is part of my daily diet, after naked yoga and I have to say, I feel like a new person after I cum.  It feels so good and my days are always better!
Another way to explore your sexual desires is with your partner.  Don't be afraid to try something new!  That's what porn is for [as well as a masturbation tool].  It's better than the Kama Sutra books and stuff like that.  With porn, you and your partner can watch a video and be like, "Let's try that!"  Even if you decide you don't like it, at least you tried it and everything is worth trying once.  Sex is made to be fun and personal.  Let your fantasies run free together.  This will bring you closer and closer to one another as you increase the more sex you two have.  Being intimate gets y'all in touch with each other and in touch with your emotions and compatibility.  Role playing is fun to experiment with too.  You can play what ever character you want, dress up however you like, get kinky with it and don't need to feel embarrassed or nervous to ask because role playing is about about letting go and having fun!  Remember, sex can be so much fun when you and your partner are trying new things and making each other cum.
Love yourself in every way and love your partner in every way and you will become one awesome person in bed!
Katie xo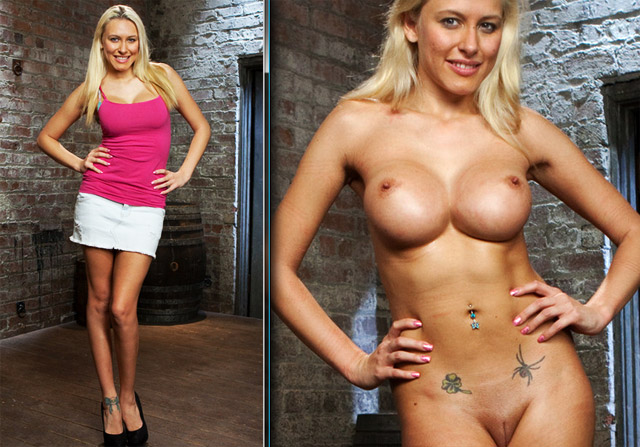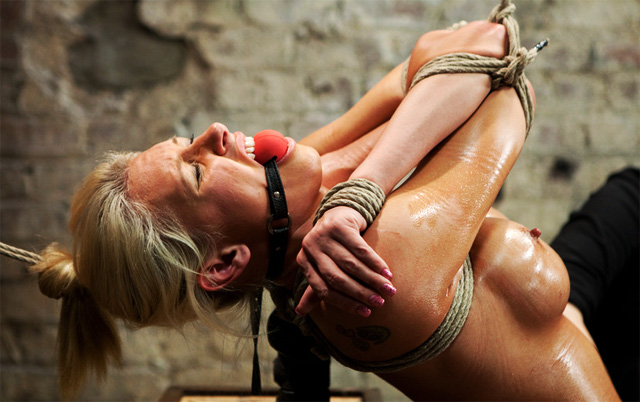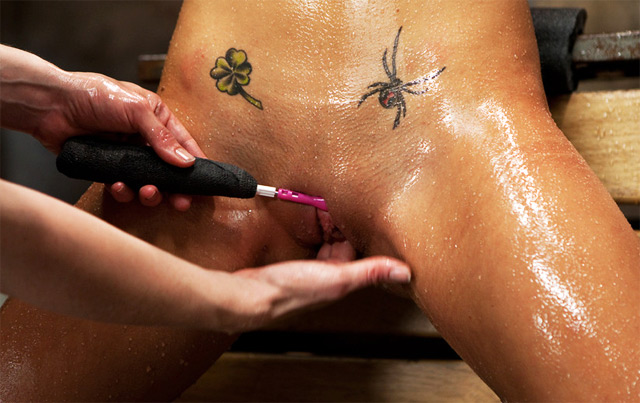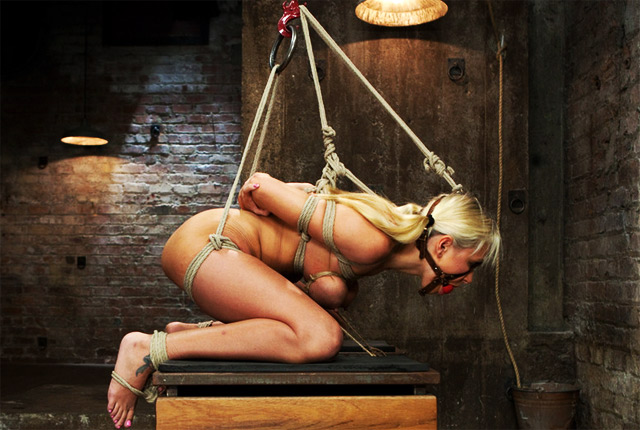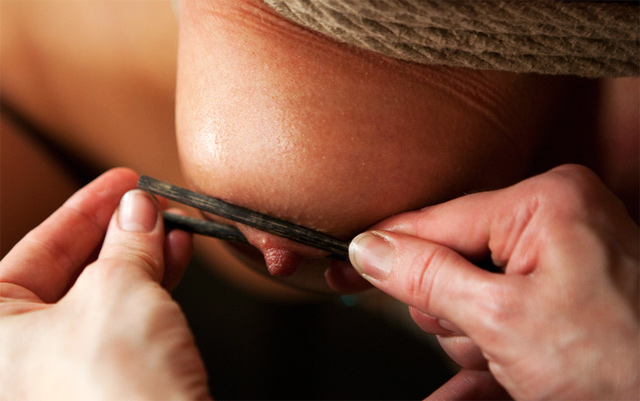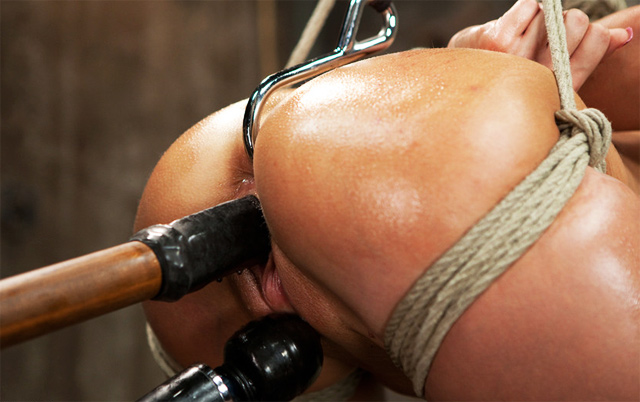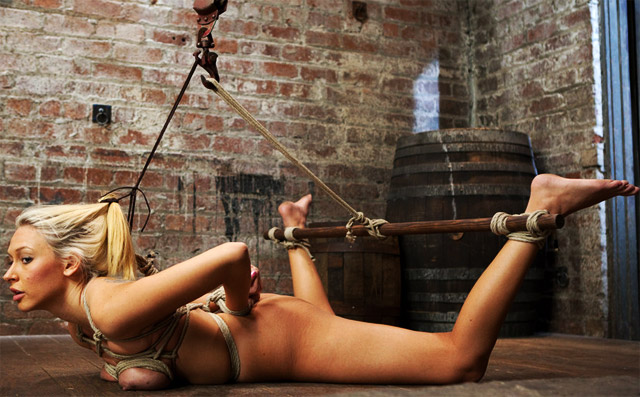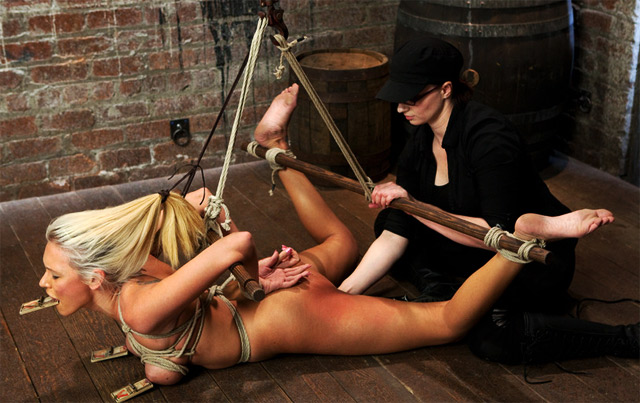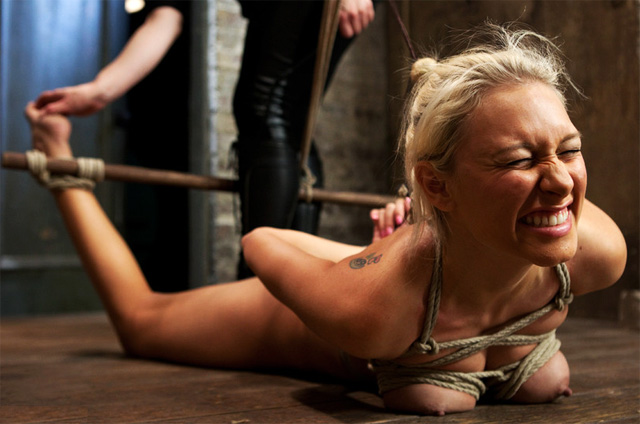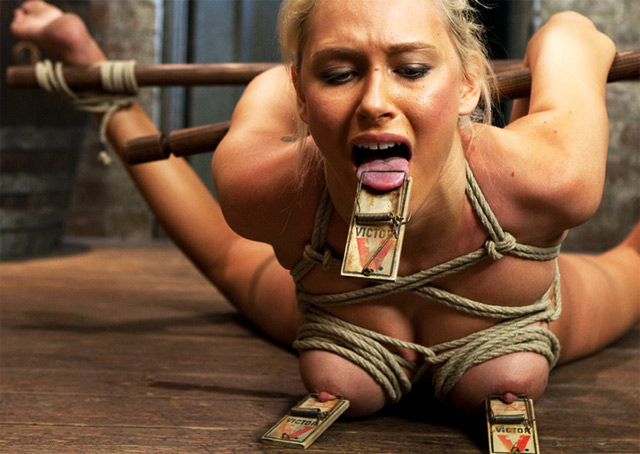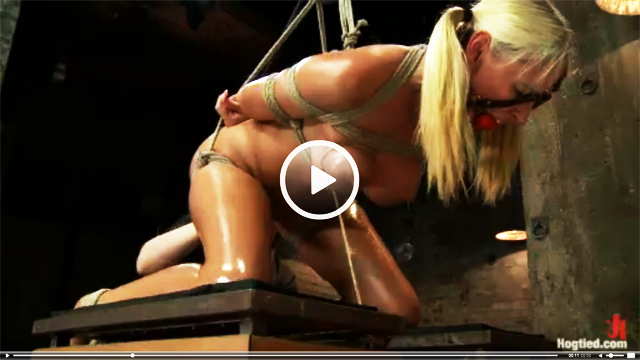 See more of me at my Official Website Club Katie Summers.  Kink Sites you can find my scenes:
Hogtied [1] – Ultimate Surrender [5] – Device Bondage [8] – Fucking Machines [4] – TS Pussy Hunters [1] – Everything Butt [3] – Public Disgrace [1] – Bound Gangbangs [1] – Sex and Submission [2] – Wired Pussy [1] – Whipped Ass [1] – Next upcoming scene at  Foot Worship!
Continue reading in the Porn Corporation Girls category or return to the cover of Porn Corporation.
Read Pornstar Katie Summers Sex Advice Column in Ask Katie Summers only on our site!
Follow On Twitter: @KatieSummersXXX & @PornCorp for to the minute updates!