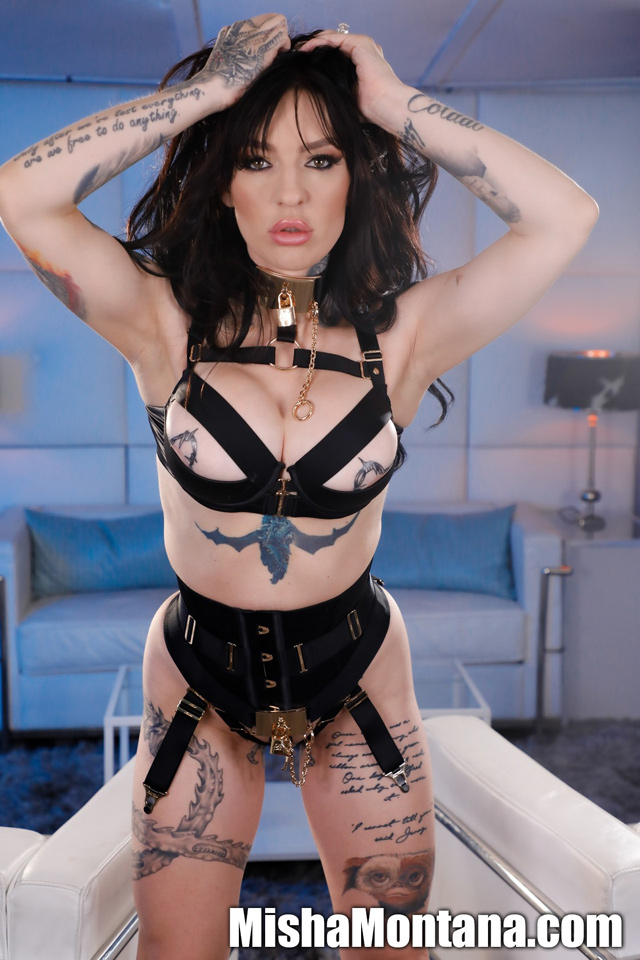 1. How long have you been performing as a porn star and how did you begin your career in the adult industry?
MISHA:  I've been performing seriously for a little over a year now. I began my career in adult when I started as an adult/fetish model. I've always wanted to be in porn, but it took me many years to actually pull the trigger and dive in.
2. Please share with us a little bit about your heritage and ethnicity and where you grew up?
MISHA:  I'm American, but I have Russian ancestry and that's played up quite a bit in some of my projects for AltErotic. I grew up in Reno, Nevada.
3. I love your stage name, Misha Montana. How did you choose it?
MISHA:  Thank you! Misha is my actual name and Montana came from a prank I played years ago. I changed my Facebook relationship status to be "married" to the rapper French Montana, and it changed my last name to Montana. After that, the transformation into Misha Montana began.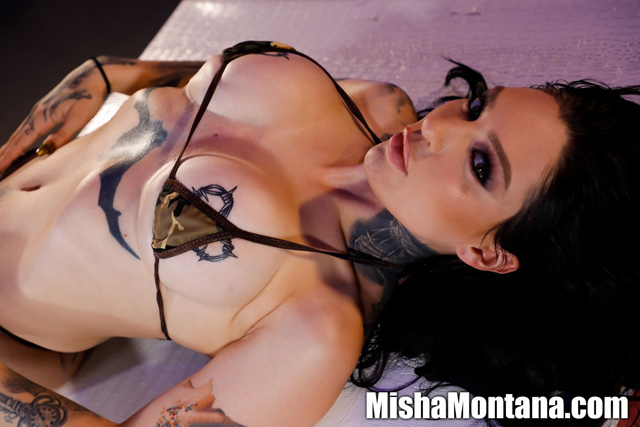 4. What is your favorite aspect of the adult industry and being a porn star and if you could change anything in the industry what would it be?
MISHA:  My favorite thing about adult is the empowerment. We are idols in a bizarre way. It gives you a platform to have an incredible voice, as well as giving you once in a lifetime opportunity that few, if anyone would ever have access to ordinarily. I'm an outspoken advocate and proponent of humanizing the industry, and I'd like to see more compassion and adequate treatment of sex workers.
5. You recently launched your official website with PUBA. Congratulations! That's really cool and the content you are putting out is awesome. Please share with us what this means to you and a glimpse into your experience creating all the content to prepare for launch.
MISHA:  Thank you. I'm extremely honored, humbled, and excited. I wanted my own website my entire career, so this was such a huge accomplishment for me. It's still surreal to be on a network that also houses the greatest porn stars of all time. I have poured myself into all the projects and content I've shot over the last nine months or so. I bring a high-level production quality to my content. It's very different than the amateur shot scenes I see on a lot of other sites. I have something for everyone on there. I'm going to be bringing exclusives too that can't be seen anywhere else.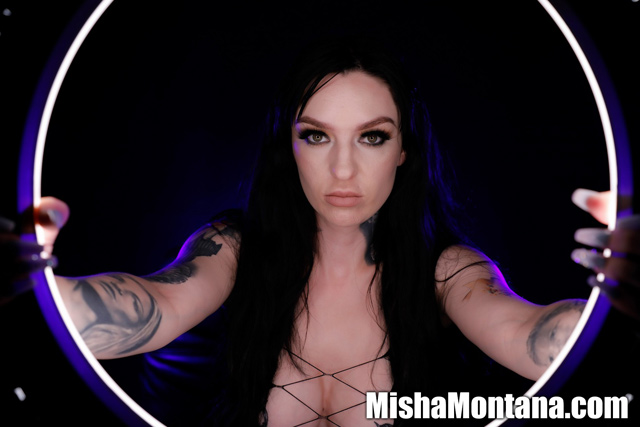 6. You aren't just a super-hot porn star but you're also the director of AltErotic! Please share with us some insight and your feelings about your experience directing for AltErotic.
MISHA:  Thank you! I'm very proud of that title and I'm the only female director in AltErotic's history. I think it's so important that women in this industry are given more representation in a context that they control. Directing gives me the ability to express myself creatively, honestly, and unrestrained. It also gives me the creative freedom to work with talent that otherwise may have been overlooked. I don't like to boast, but as Production Manager and Chief Brand Officer, most of the talent that was booked in the last year was because I had suggested them. It makes me feel proud to know that my ideas and choices are not only heard, but also appreciated. Directing GlamGonz was the highlight of my life and career, and I have so many more projects coming in 2022.
7. On a more serious note, in Spring 2021 you suffered from a stroke. Your determination, positive attitude and where you are today is truly inspiring. What obstacles have you faced in returning to the adult industry and has this event changed your outlook on life?
MISHA:  I'm always happy to hear positive feedback from others about my stroke. From the moment I had full awareness of what was happening and the severity of it, I immediately told myself that I was going to use it for something good. I didn't know what that meant at the time (and I still don't necessarily), but I have made it my mission to make an example of myself for others that may feel unworthy, frightened, intimidated, alone, or defeated because of an illness or any other inhibitor. I want to give people a voice and use my platform to provide an example, as well as draw positive attention to the industry, to stroke survivors in general, and to create new narratives. My life is forever changed by this. I consider it a blessing in many ways, but the undeniable damage and difficulties is sometimes overwhelming. Physically, I have a harder time than I once did, and my severe memory loss complicates my professional and personal life. But I manage to work through it, and view it as a challenge, rather than defeat. My multi-award nominated, adult showcase "InkedXXXploitation of Misha Montana" is now being recut into a mainstream documentary, so I really hope that has success and an impact. That's the single most important project to me this year and probably a definitive moment in my entire career.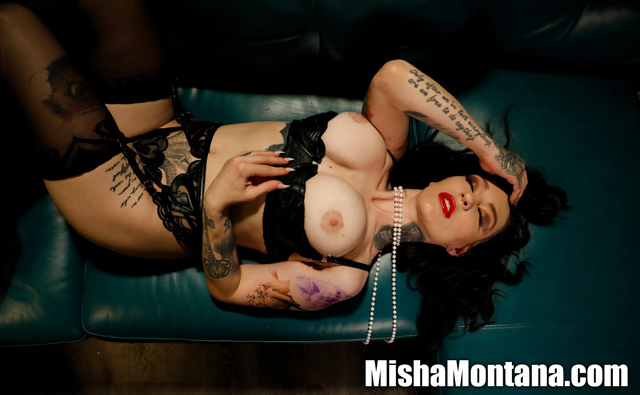 8. Are there any stroke awareness words or wisdom as such a strong survivor and icon that you can share with our readers on how to recognize a stroke or what people should know after a loved one has suffered from a stroke? Thank you for sharing.
MISHA:  I knew nothing about strokes, before I had one myself. I had never personally known anyone that suffered from one, and my only knowledge of them was the basic understanding that they were serious and mostly affected older people. After having that frightening experience, I think it's absolutely critical that people understand the warning signs and symptoms to look for if they or someone else is having a stroke. I didn't understand how important it was to get to the hospital early, and I was fortunate my 10-hour delay didn't have more serious consequences. Obvious confusion, slurred speech, and facial drooping are all very key signs of a stroke. Time is of the essence to get to a hospital as soon as possible. One in four people will experience a stroke in their lifetime, and often victims are not as fortunate as I was.
I think the most important thing I could tell people living with someone who is a stroke survivor is to be patient. People forget I had a stroke, because I physically recovered so much. But, it's really frustrating because I'm broken on the inside. I deal with severe memory loss, confusion, depression, and anxiety daily. I enjoy speaking with other survivors, because they are the only ones that really understand what it's like to be held captive by a stroke. That's also why I want everyone to understand how difficult it is for me to continue working and speaking out and sharing my experiences. I'm not making an example of myself lightly; it takes everything I have. I want everyone to know and to see that there is life after a tragic event like this. There is strength inside of you that you don't even realize and don't ever let anyone or anything stop you from achieving your dreams. Don't allow negativity to steal your happiness or hold you captive. You can do absolutely anything you put your mind to and always be gentle with yourself and others; you never know what someone is going through.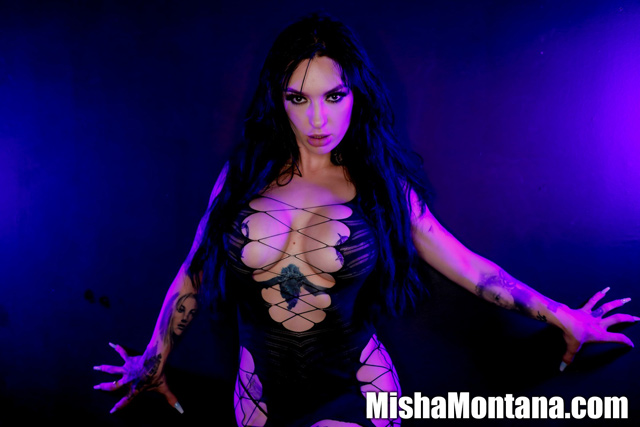 9. You've been hosting a podcast and YouTube vlog 2 Russians 1 America along with your partner and adult director Ivan. Please share with us more about this popular venture and what fans can expect when they tune in.
MISHA:  I love hosting the podcast with Ivan and getting to do all the fun, bizarre adventures we embark on. He' my best friend and we feed off each other's quirkiness. We have unique perspectives on our topics of discussion. He has over 20 years of experience and amazing stories from the industry. And I want to bring my knowledge and passion for causes outside of the industry. So, it's a (mostly) harmonious balance. Plus, we're both Russian, so it gets spicy from time to time. It's fun, enlightening, insightful, and just downright shocking.
10. Tell us the origin story of your Xeno Kitty brand and how it came to be and where fans can pick up your merchandise!
MISHA:  Xeno Kitty came from my alien pussy tattoo. I wanted to create a G-rated brand with a hidden meaning. I love the logo and the merch I have so far. I'm currently working on bringing some really crazy designs to the merch line. Ivan and I are hoping to launch a large-scale merch line this year with various brands under our label. But for now, you can get merch at MishaMontana.com and can place orders through my OnlyFans until my merch page is up and running.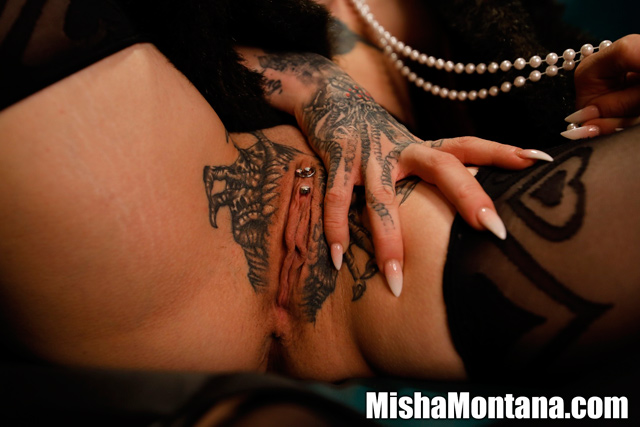 11. We want to know about your ink! I'm a big fan of the alien pussy tattoo, super badass. How many tattoos do you currently have? Which tattoo is your favorite and why?
MISHA:  Thank you! I absolutely love the alien pussy tattoo, and it was the most brilliant thing I've done for myself and my brand. It also just adds a level to my performances visually that's unlike any other performer. I have over 30 tattoos. I always try to count but I miss a lot. I honestly have an attachment to all of them for different reasons. My favorites are alien pussy, Gizmo, the barbwire nipple hearts (that Evilyn Ink did while I was fucking Johnny Goodluck), my CandyLand vampire, and "Daddy" on the inside of my lip.
12. When you're not shooting for your site, directing for AltErotic, recording fun Vlogs and making cool merch, what do you like to do with your spare time?
MISHA:  I'm actually constantly working and creating. My timecard never gets stamped out. This is so much more than work to me; it's my passion. I enjoy creating and I eat, sleep, and breathe my brand. In the limited amount of time that I have and I'm not working, I really love movies and wrestling, so going to a show and getting some sushi is my favorite thing.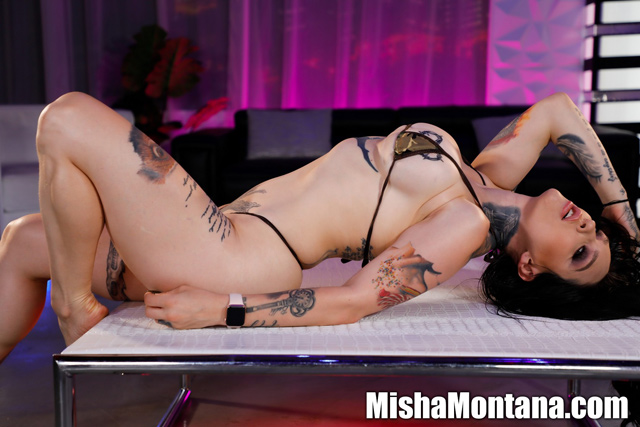 13. Let's talk sex! What are your biggest turn ons and what kills the mood for you?
MISHA:  My biggest turn ons are humor, candor, and kindness. From a physical perspective, I really can't deny how much I love a big fat cock, but personality is far more important to me. There are a lot of big dicks in this world, but being a truly genuine person is a rarity. I'm completely repulsed by arrogance, bad breath, bad kissing, and rudeness.
14. Did you ever have lesbian experiences before entering the adult entertainment industry? Please share with us your first lesbian experience.
MISHA:  I have. I have always held an admiration and love for women and their bodies. I started exploring sexually with women in college. To be honest, I had no idea what I was doing, which is ironic since I'm a woman myself and have the same parts. I have a lot more respect for men after having my first lesbian experience, that's for sure.
15. What makes you orgasm the hardest/best?
MISHA:  Attachment and connection are what does it for me. I actually don't orgasm through intercourse. Often, I prefer to be in my own head, and always cum harder when I'm doing it myself with just my fingers.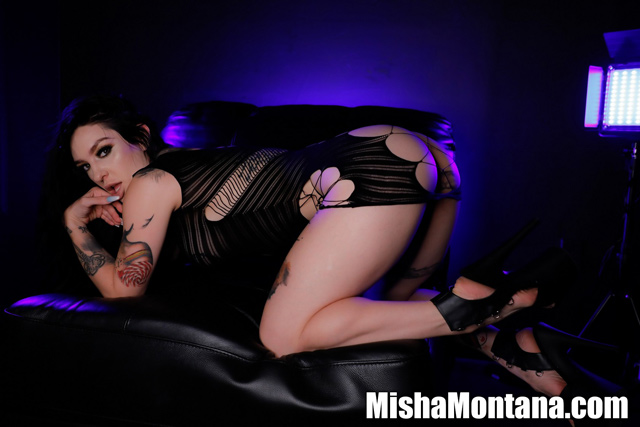 16. Can fans ever expect to see you film anal?
MISHA:  This is a question that I get regularly. I think the demand is there (or at least the expectation) for me to do anal. I do have plans to do it. I would like to save it for "Texas Asshole Massacre 2," which Ivan and I are planning on producing and releasing this year. That's the project I'm most looking forward to and most nervous about, because it's going to challenge me and push my physical and performing abilities to the limit.
17. How important is chemistry to you on set and how does sex on camera differentiate for you from sex in your personal life when all the cameras are off?
MISHA:  For a good scene, chemistry is critical. In scenes that I have a legitimate chemistry with my partner it's evident. I think it's definitely possible to fake it, and as a good performer you need to be able to do so. But there's no denying the magnetism of authentic chemistry; some things you can't fake. My personal life is very bland compared to what I shoot on camera, but I think that's normal and healthy. I've only had sex with one person this whole year off camera. It's difficult because there's always this expectation to be the "performer" in the bedroom or to be a sex machine 24/7. Don't get me wrong, I'm a nympho by all standards, but I also want to cuddle and watch a movie. There's no shortage of sex in porn, just real intimacy.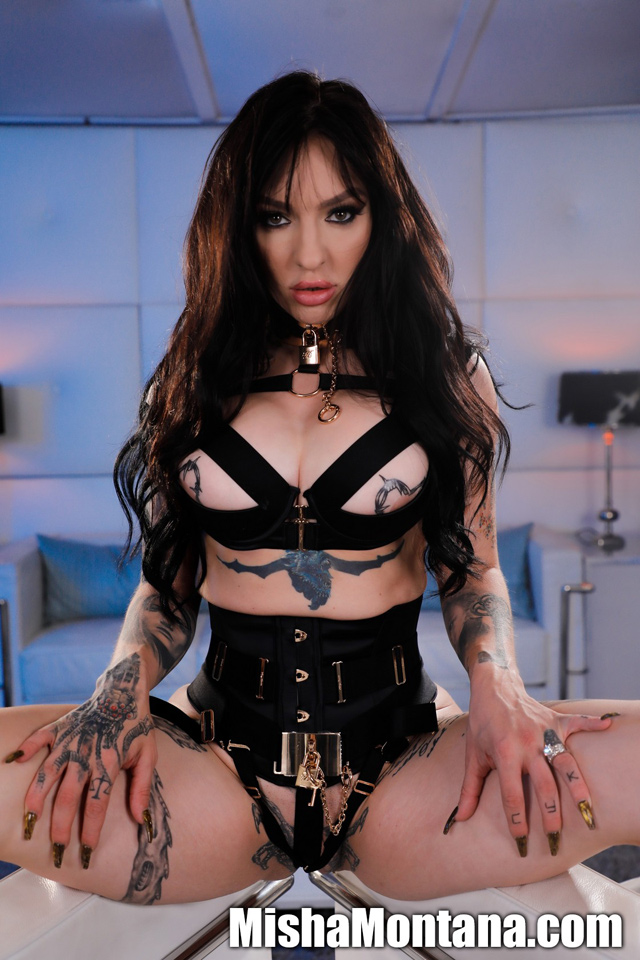 18. Do you have any upcoming appearances, events, business plans or career aspirations you would like to share with us or upcoming porn scenes we can be on the lookout for?
MISHA:  I have some great scenes coming soon and a lot of projects with AltErotic this year. Texas Asshole Massacre is one to not miss for sure. I'm planning on putting out a coffee table book of doodles that will benefit stroke research and survivor groups, as well as a novel. I hope to elevate AltErotic further this year, and potentially even start my own independent projects, as well.
19. For the record please share with us your official social media accounts.
MISHA:  Instagram: @themishamontana – Twitter – Official Site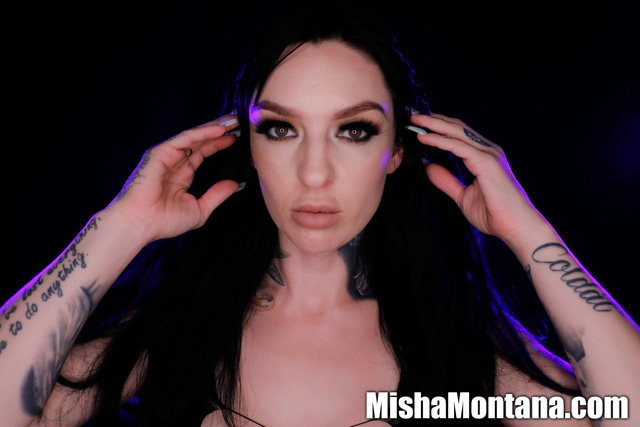 20. Leave our readers with a delectable taste of the one and only Misha Montana. If you were ice cream, what flavor would you be?
MISHA:  I would say Neapolitan, because you never know what you're going to get but it's a little bit of everything.
21. Is there anything else you would like to share with your fans, our readers or your colleagues in the adult industry?
MISHA:  I'm so grateful for all of my XBIZ and AVN nominations this last year and I'm so grateful to have this career and success so far. I'm excited to bring some amazing, unique, and creative projects to everyone this year. I hope to impact not just the porn industry, but also make a difference in the world, in general. Thank you to my fans and supporters for always staying with me, and embarking on this crazy journey with me. This is just the beginning. Thank you, Porn Corporation, for this thoughtful, insightful interview; it's been a pleasure.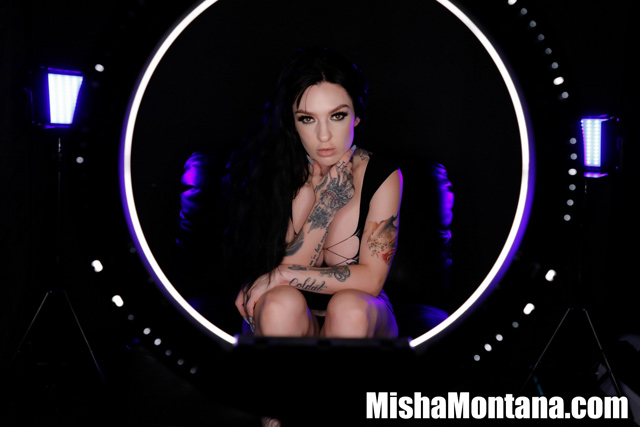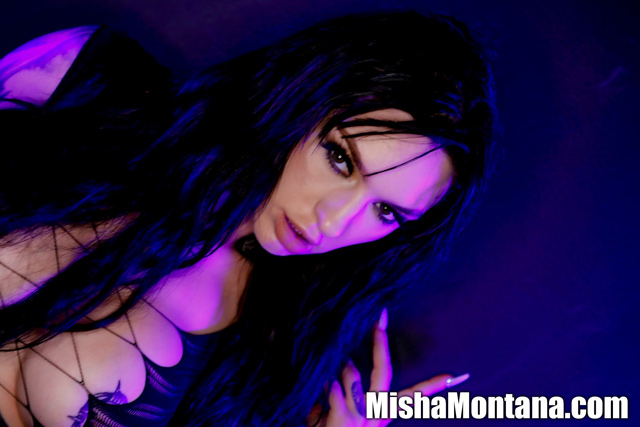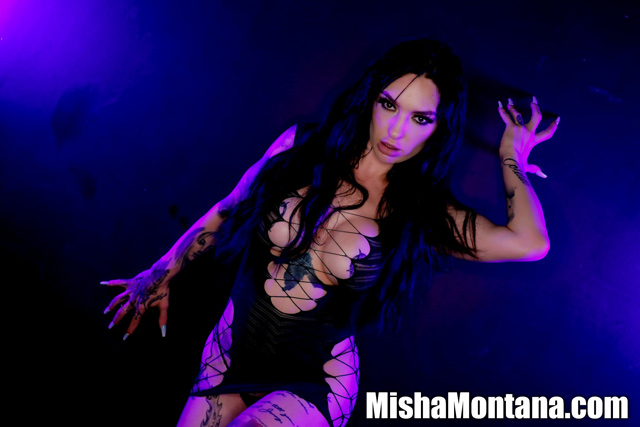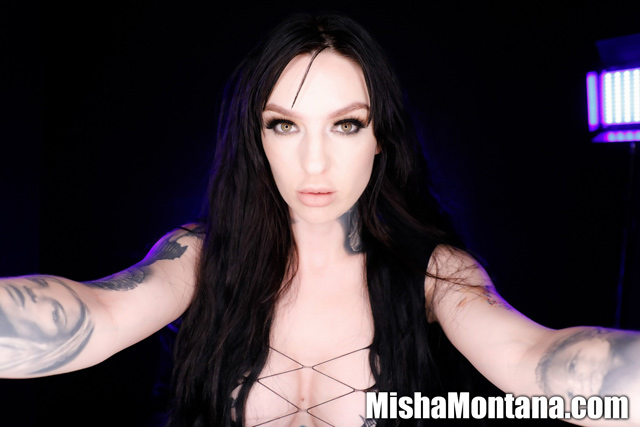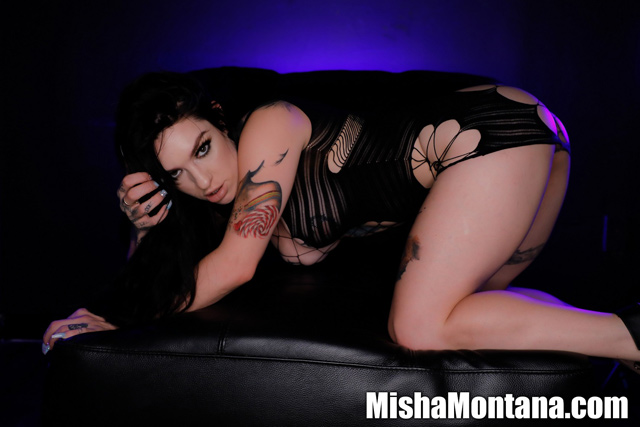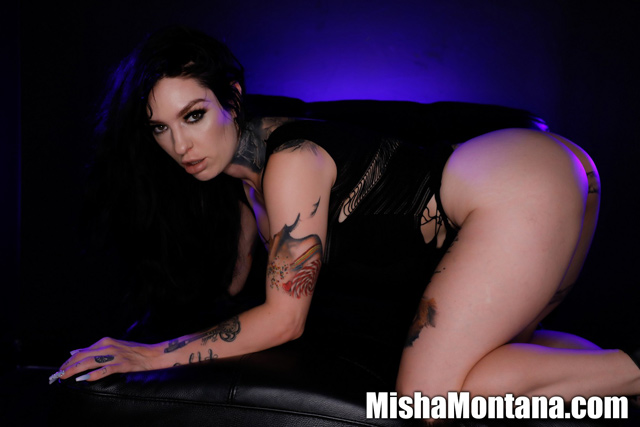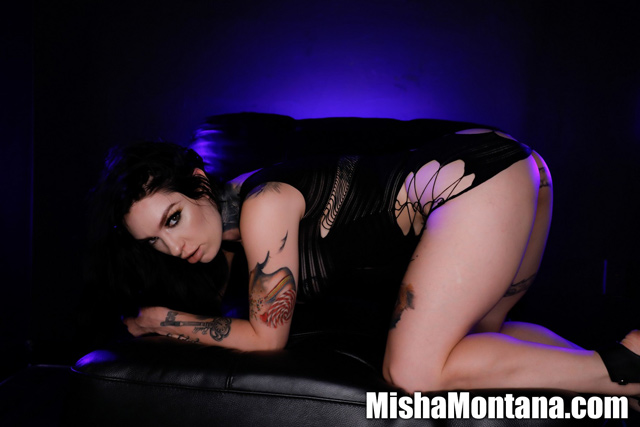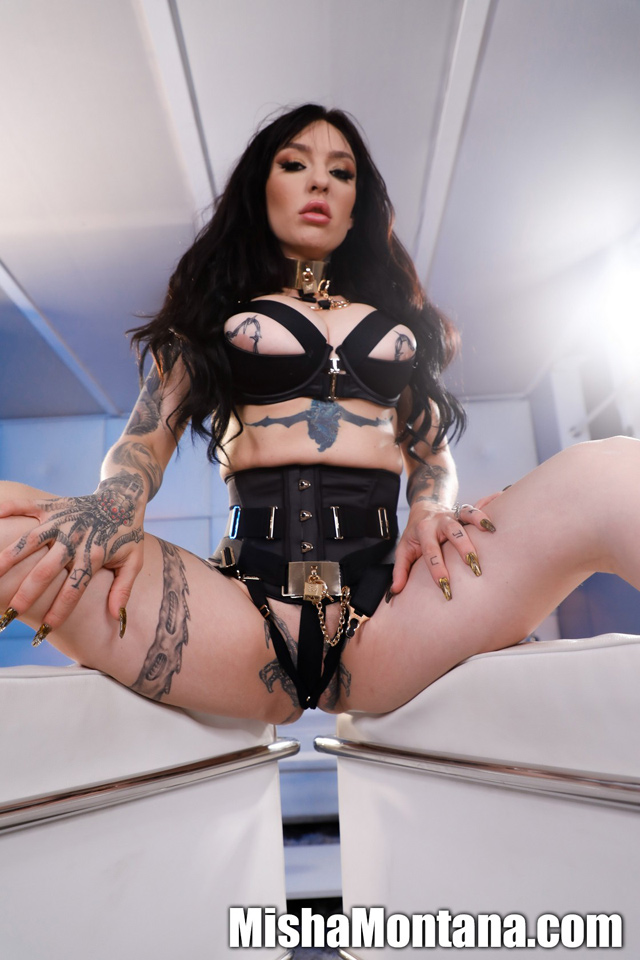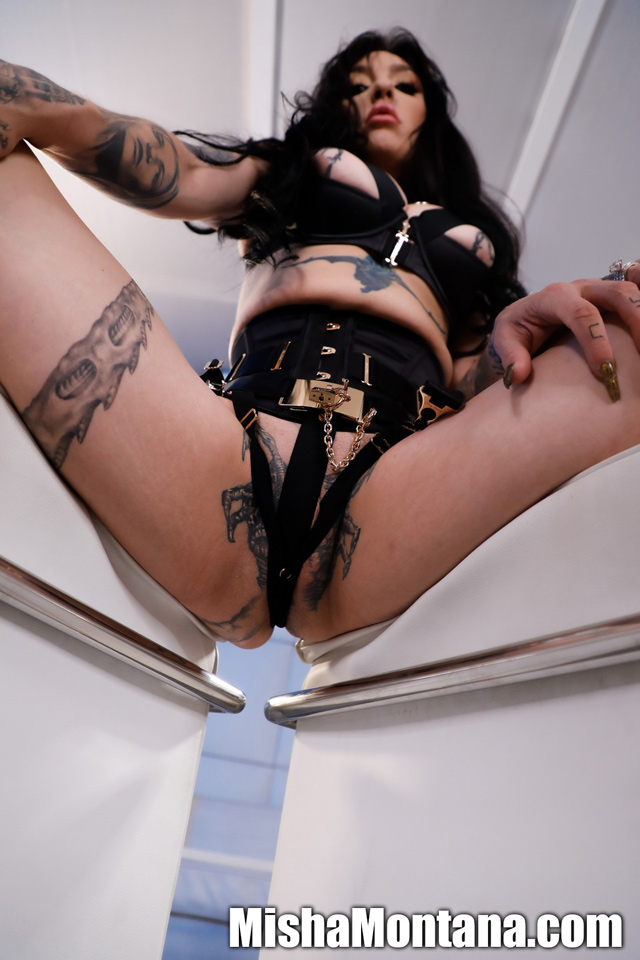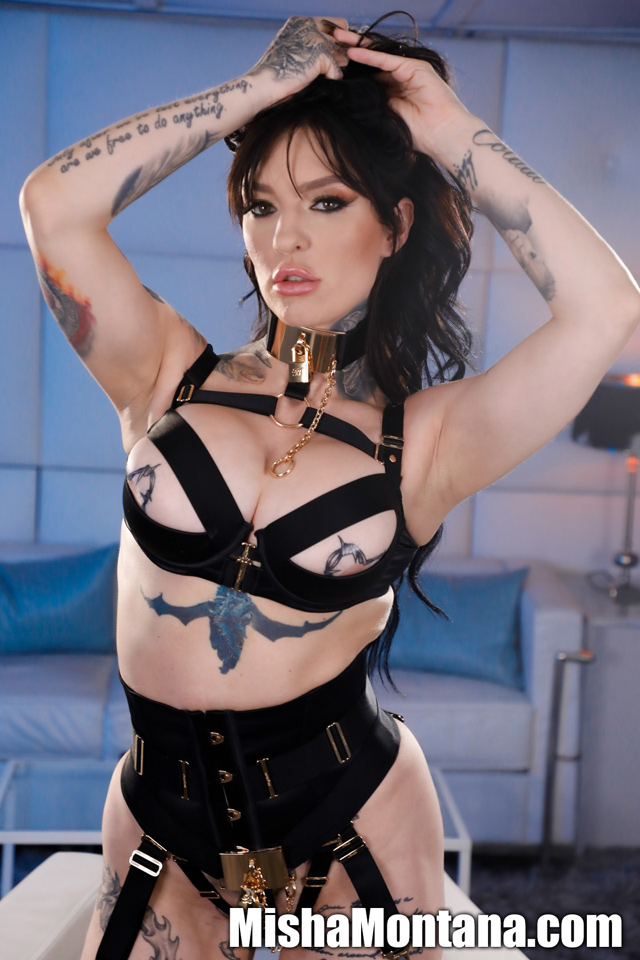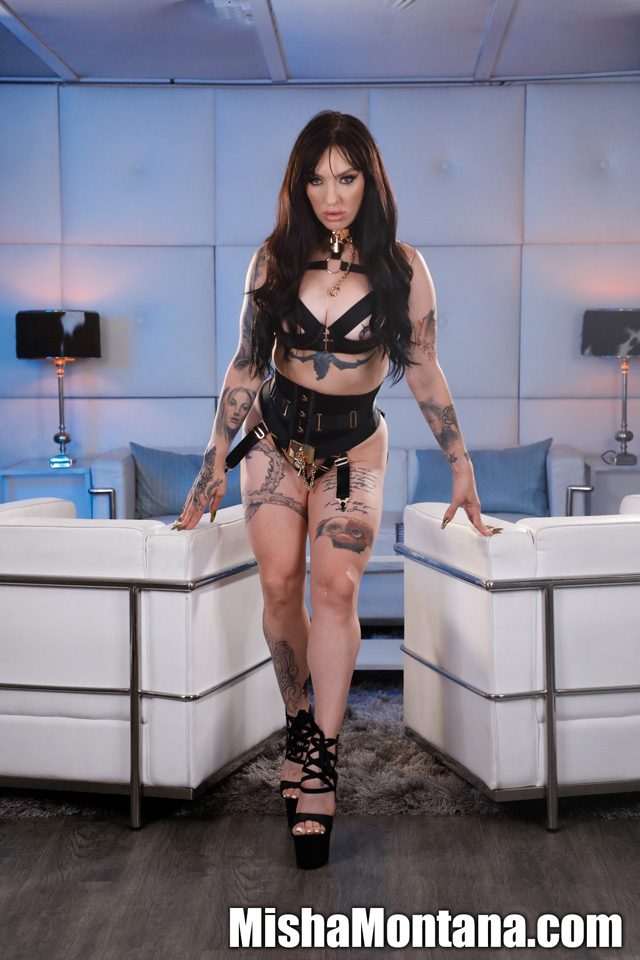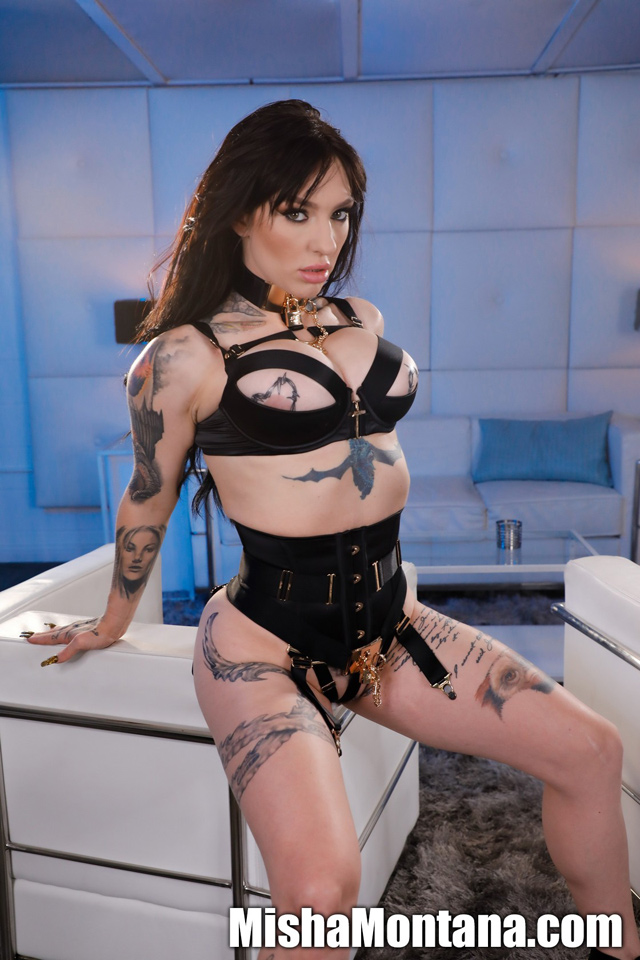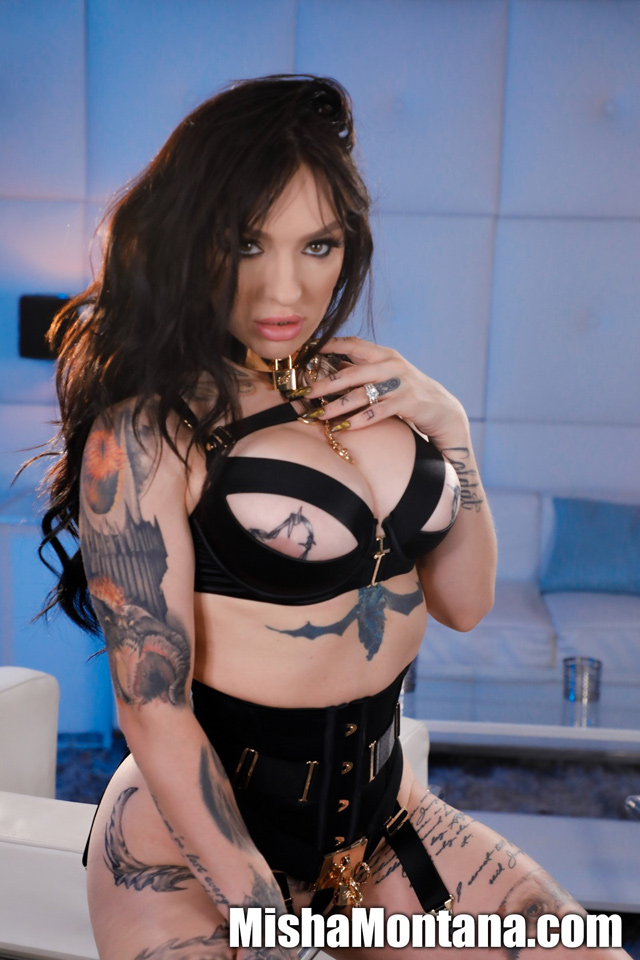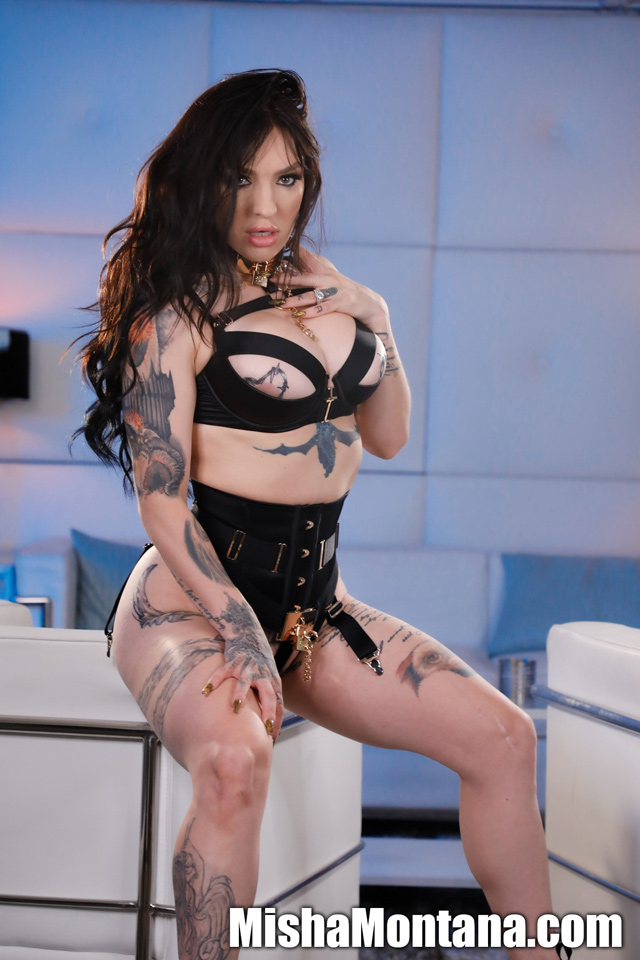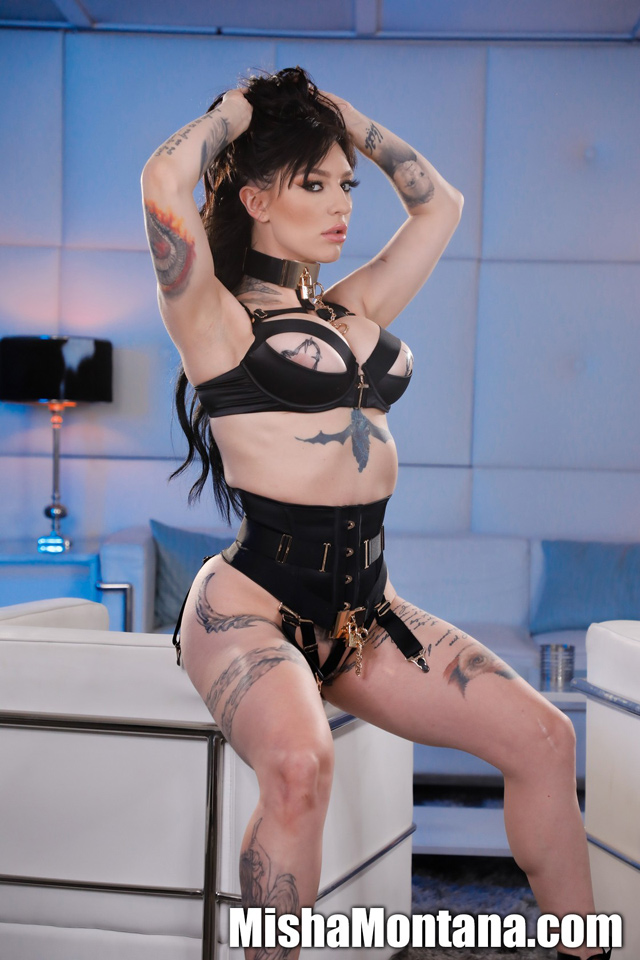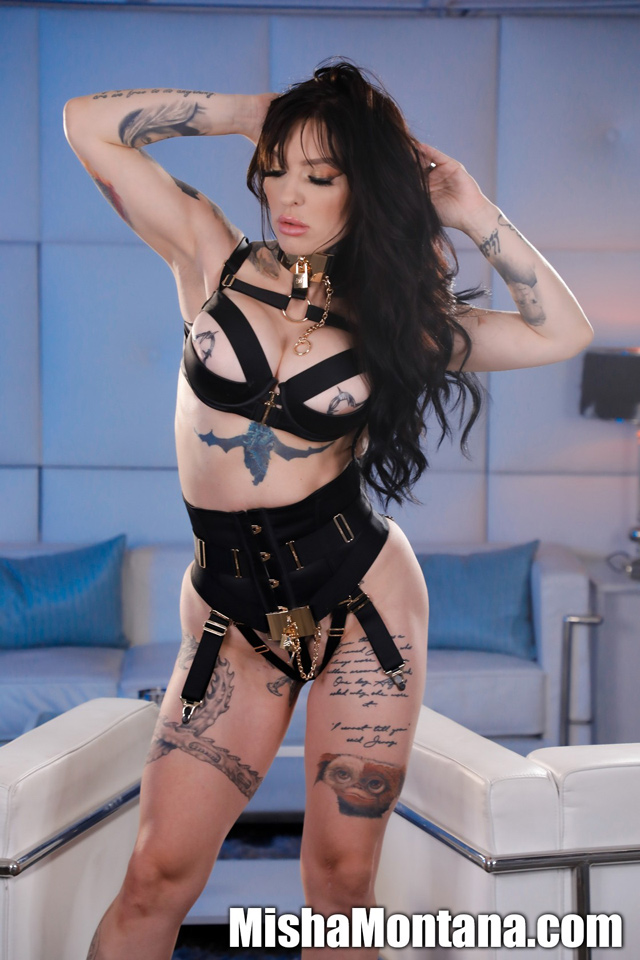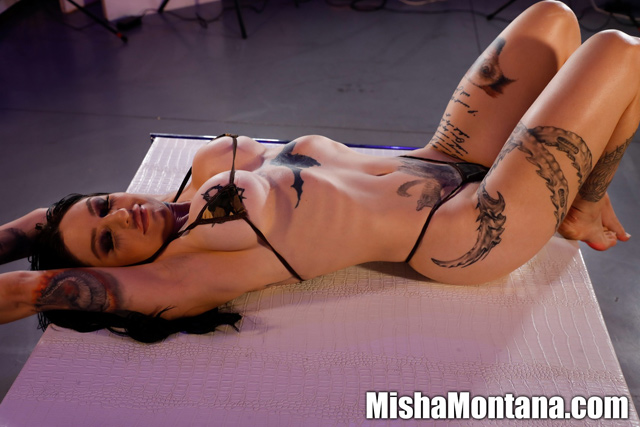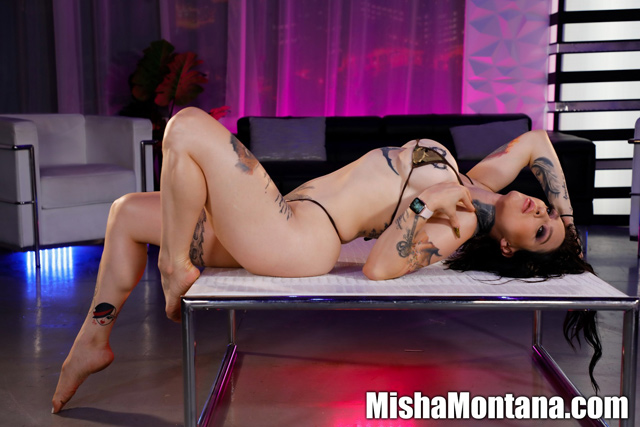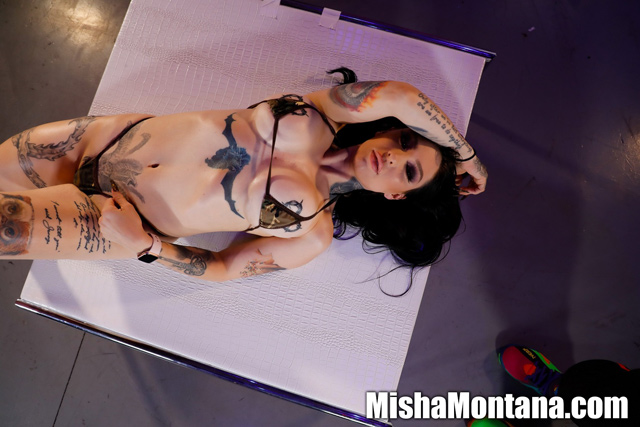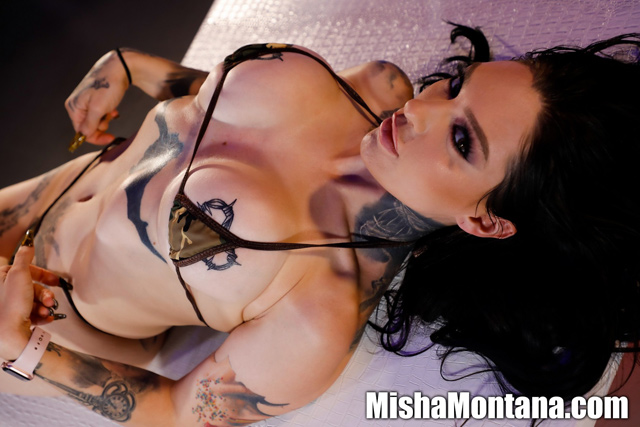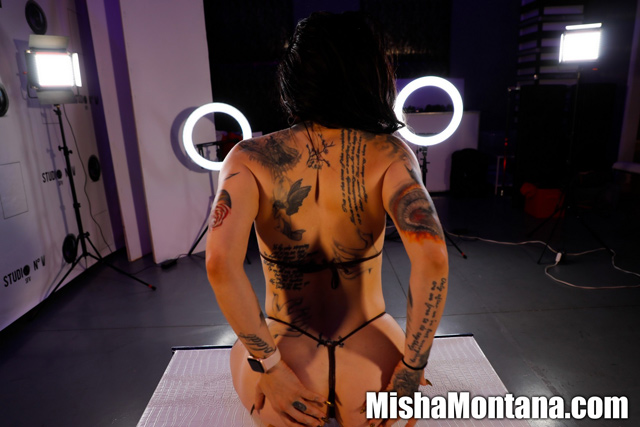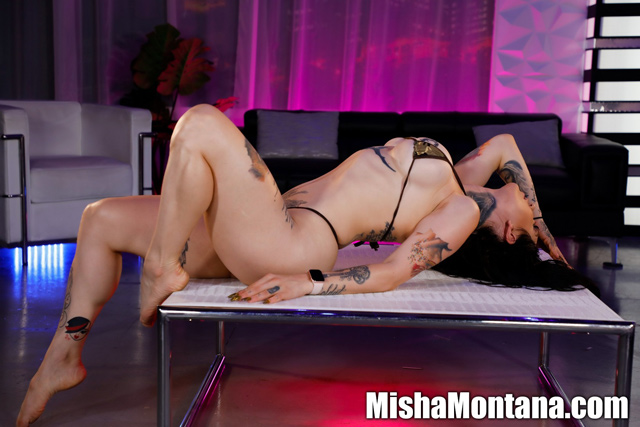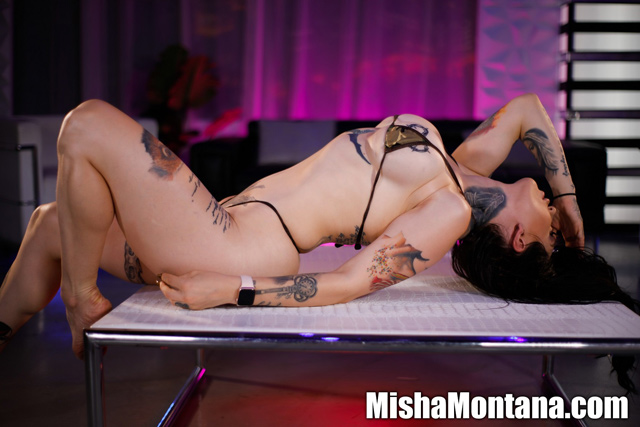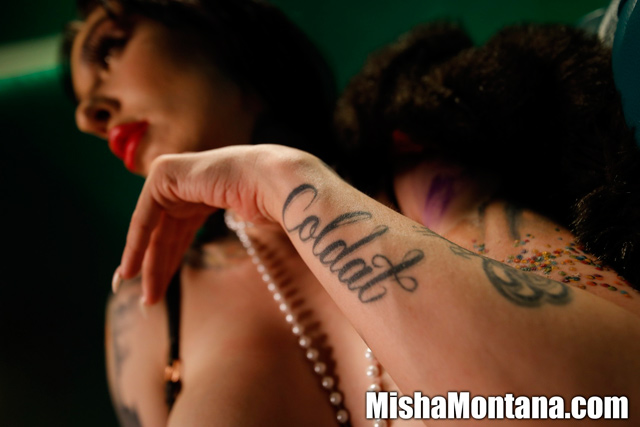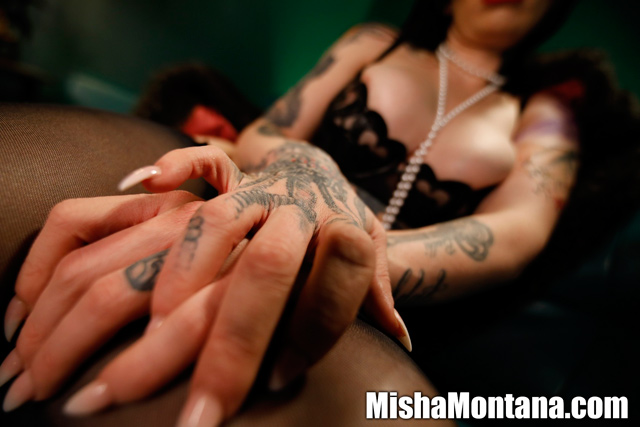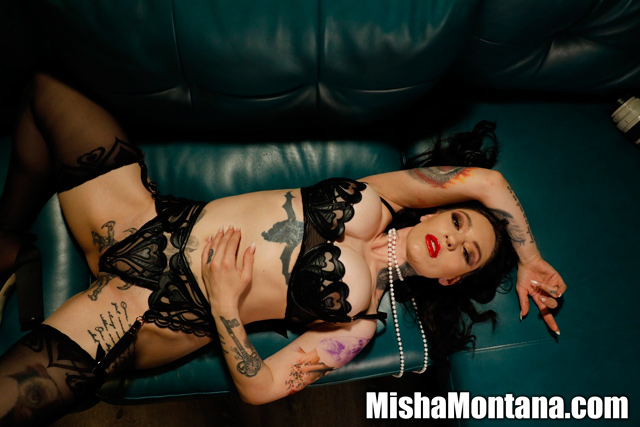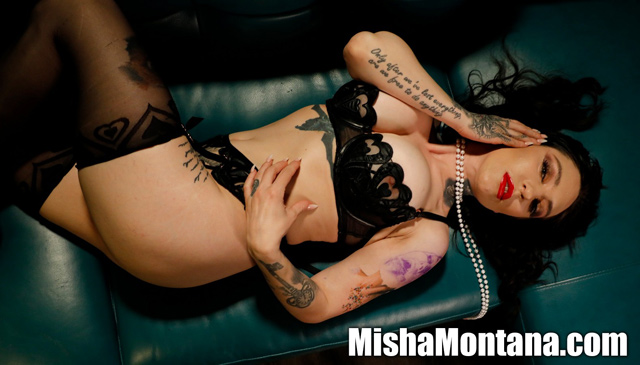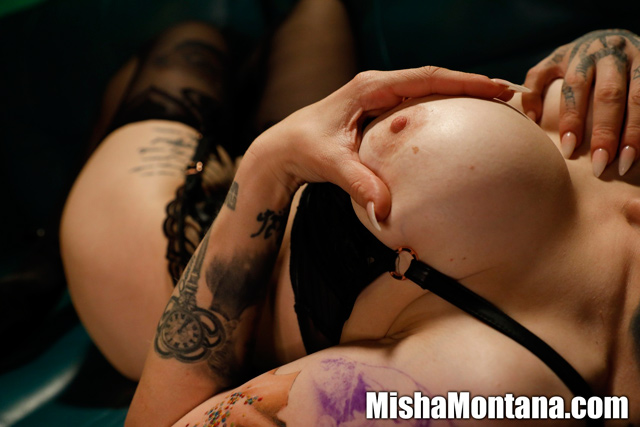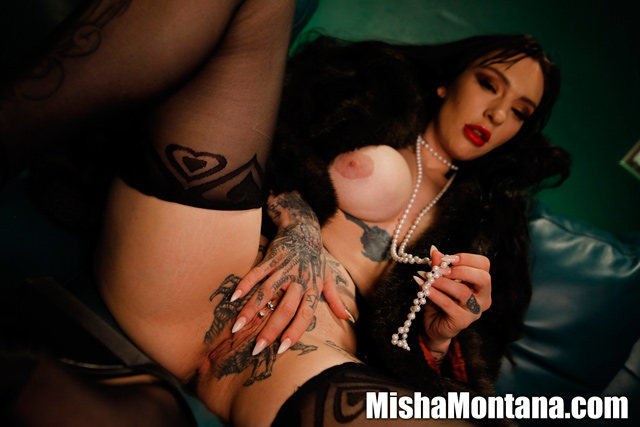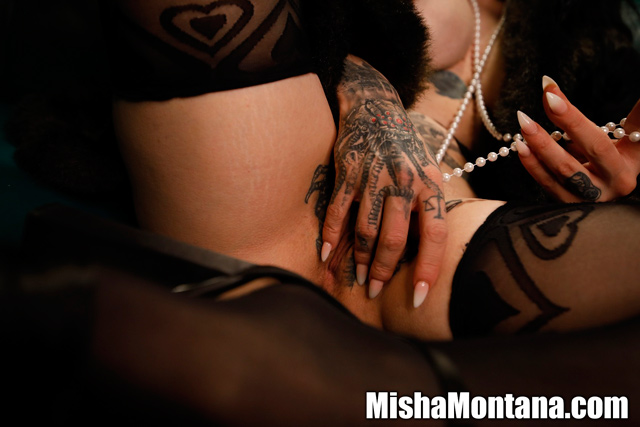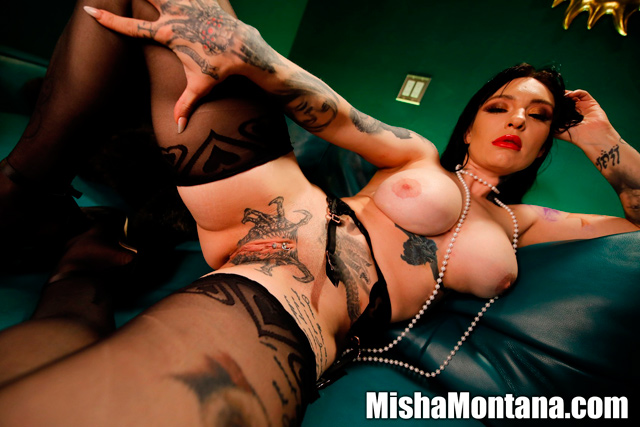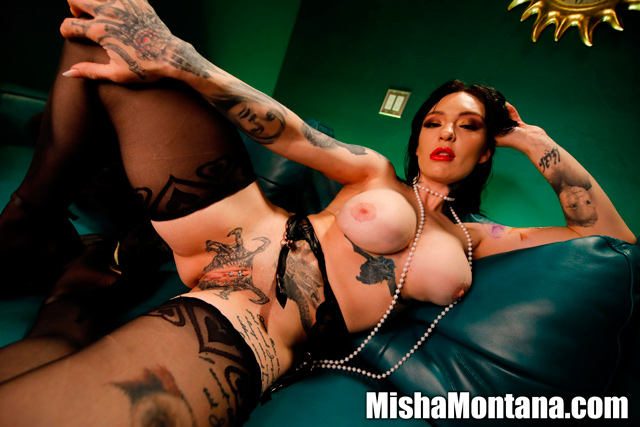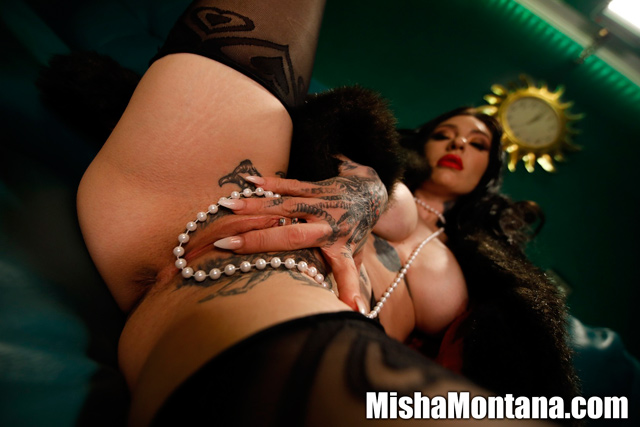 Join Misha Montana's Official Site for all of her brand new hardcore exclusive content that you won't find anywhere else!  When you become a member of Misha's site you also become a member of the PUBA network with over 70+ sites with all the hottest official pornstar websites including Samanta Saint, Jen Hexxx, Marica Hase & many more!  Don't miss out all of sexy superstar Misha Montana's amazing new porn videos!  Get your $1 PASS to access all of Misha now!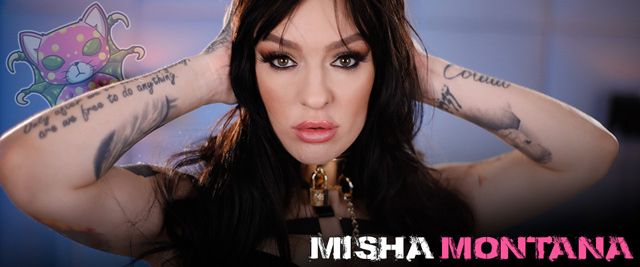 Continue in the Pornstar Interviews category or return to cover of Porn Corporation magazine.
View more of Misha Montana. Previous: Pornstar Misha Montana Launches Official Website
See all of the articles ft. Puba.  Previous:  Samantha Saint's First B/G Sex In Return To Porn
Read our last Pornstar Interview released:  Alina Ali Interview For Porn Corporation
Catch up on all of the latest Porn News or check out the hottest New Porn Sites to debut.
Tags:
2 Russians 1 America
,
alien fantasy sex
,
alien porn
,
alien sex
,
Alt
,
AltErotic
,
AVN
,
babe
,
babes
,
big boobs
,
Big Boobs Are Cool
,
Big Tits
,
bikini
,
bizarre
,
booty
,
bra
,
brunette
,
busty
,
crazy
,
Emo
,
erotic
,
Exclusive Interview
,
exotic
,
fetish
,
Fetish FuckDolls
,
fetish porn
,
fitness buff
,
fun
,
GlamGonz
,
goth
,
hd
,
HD TV
,
high heels
,
horny
,
HOT
,
I am Ivan
,
I am Ivan Productions
,
icecream
,
InkedXXXploitation of Misha Montana
,
insane
,
Instagram
,
Interview
,
Ivan
,
Join for $1
,
Kitana Montana
,
legs
,
lesbian
,
lesbians
,
lingerie
,
mature
,
MILF
,
Misha Montana
,
mobile
,
mobile porn
,
model
,
New
,
nipple
,
nipples
,
official pornstar website
,
panties
,
petite
,
pierced pussy
,
pierced tongue
,
piercings
,
Pink
,
Porn
,
Porn Corporation
,
Porn News
,
pornstar
,
Pornstars
,
premiere
,
Puba
,
Puba Network
,
punk
,
punk girls
,
Punk Porn
,
pussy
,
round ass
,
Sex Advice
,
sexy
,
shaved
,
shaved pussy
,
social
,
Solo Interviews
,
special
,
Spinners
,
stroke survivor
,
tattoo
,
tattoo fetish
,
tattoo fetish porn
,
tattoo fetish sex
,
tattoo girls
,
tattoo models
,
tattoo porn
,
tattoo sex
,
tattooed slut
,
tattoos
,
Texas Asshole Massacre 2
,
tight ass
,
Twitter
,
unusual
,
wild
,
world premiere
,
XBiz
,
Xeno Kitty
,
XXX
,
YouTube