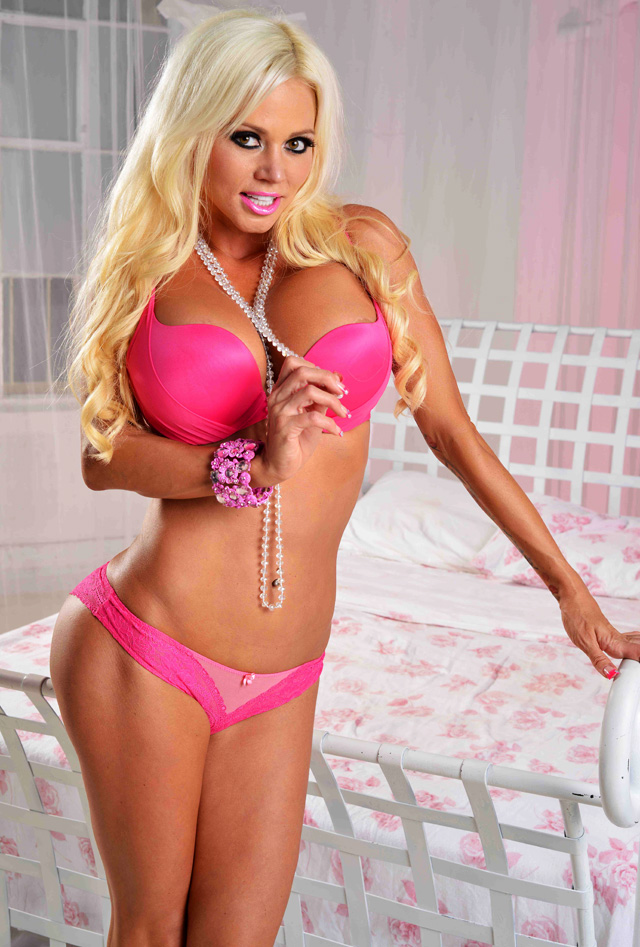 1. How long have you been involved in the adult industry and how did it all begin for you?
NIKITA VON JAMES:  I was dancing for many years and always interested in the adult film industry. I started in 2008 doing girl/girl scenes. It was so much fun and I continued doing more.
2. What is your favorite aspect about being a porn star?
NIKITA VON JAMES:  I'm a very sexual person and getting paid for doing what you love is not bad at all.
3. If you could change anything about the industry, what would it be?
NIKITA VON JAMES:  All the technical parts, like waiting around on set for the action to start.
4. Where were you born and what was life like growing up for you?
NIKITA VON JAMES:  I was born in Russia (Siberia). It is very strict under Communist rule, and the weather is very cold. I never liked it there much, which gives me a great appreciation of the USA.
5. We love your porn name, it is classy and sophisticated. Is there a back story behind your name, Nikita Von James?
NIKITA VON JAMES:  Thank you very much! I thought it was classy and that's the way I feel about my porn name, too. Also, I love the girls in the Bond movies–that's where the "James" part came from.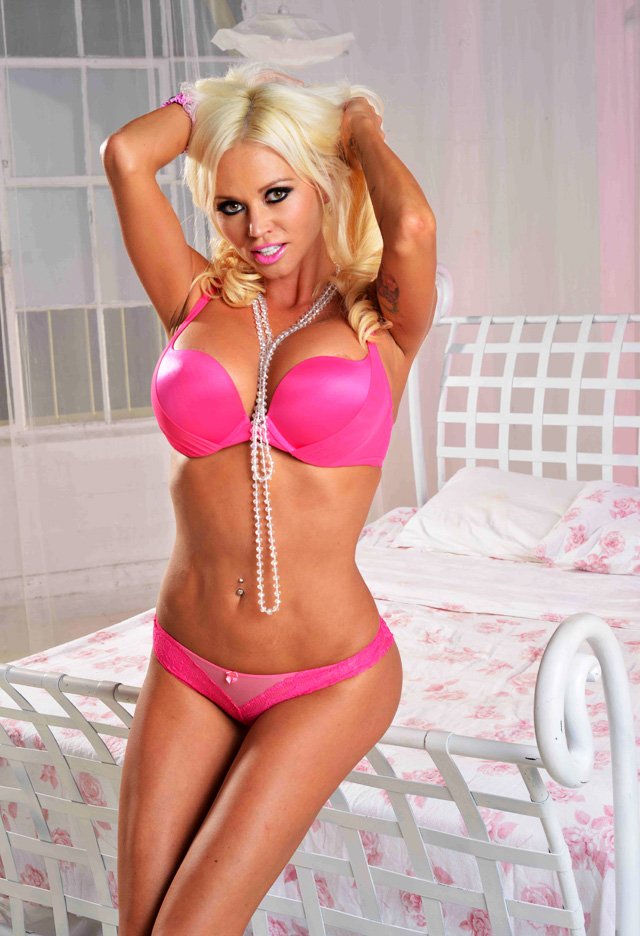 6. How many scenes have you performed as an adult actress?
NIKITA VON JAMES:  Over 300.
7. Out of all your experiences working on set and at clubs through out your adult career, please tell us the most memorable story?
NIKITA VON JAMES:  There are so many great memories; it impossible to narrow it down to just one.
8. Let's get dirty! What is your favorite sexual position or act?
NIKITA VON JAMES:  I love doggy style.
9. Is there anything sexually you haven't done that you would like to try, either on or off camera?
NIKITA VON JAMES:  I'm not part Mile High Club yet, but hopefully soon.
10. When you dance on stage, what is your favorite move and what style of music do you prefer to dance to?
NIKITA VON JAMES:  I love to do the floor work. I like to dance to hip-hop and trance.
11. If you were cursed and had to choose between never having oral sex again [blowjobs or pussy eating of any kind] or never being able to dance again, which would reign supreme and what would get ditched?
NIKITA VON JAMES:  I could never give up giving blowjobs, because I enjoy it too much!  So, I would have to ditch the dancing.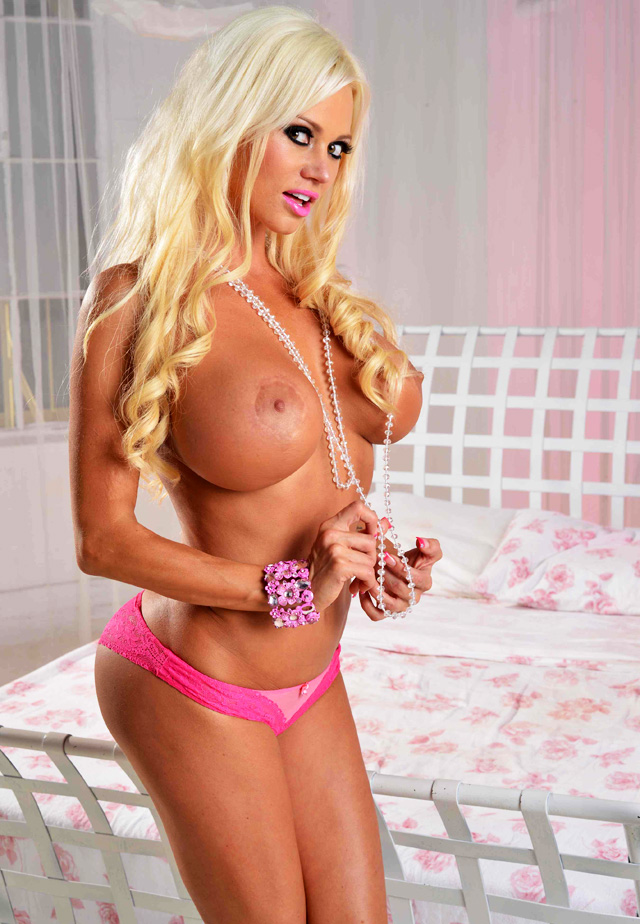 12. How does sex on camera during a performance and sex in your personal life differentiate for you?
NIKITA VON JAMES:  On camera, I get to be different characters and it can get pretty dirty. In my personal life, I'm tamer than most people. I do like role-playing, when I get the chance.
13. When you are not busy shooting porn and feature dancing, what does a typical day in the life of Nikita Von James consist of?
NIKITA VON JAMES:  Shopping, going to the gym, and playing with my dog Max.
14. We heard you're a bit of a bookworm. Please tell us about your school and hobbies?
NIKITA VON JAMES:  I love learning and taking business classes. I think I'm a bit of a closet nerd.
15. Is there anything about your personal life that we [& your fans] don't know about you and we should?
NIKITA VON JAMES:  Even though I don't get enough of it, I really love quiet one-on-one time with someone special.
16. Please tell us about your upcoming events, business plans and adult career aspirations. Are you currently working on any projects you can let us in on?
NIKITA VON JAMES:  I'm working hard on my website NikitaVonJames.com and will be at the Exotic Dancer Expo in Las Vegas on August 20th through 22nd In October, I will be in New Jersey at the Exxxotica convention.
17. Leave our readers with a true taste of the delicious Nikita Von James. If you were ice cream what flavor would you be?
NIKITA VON JAMES:  Cookies and Cream.
18. Is there anything else you would like to say to your fans and our readers?
NIKITA VON JAMES:   Thank you all for your support and you can follow me on Twitter @nikitavonjames to keep up with my daily events or join me on my website www.nikitavonjames.com to see new exclusive footage. Like me on my Facebook Fan Page at Facebook.com/therealnikitavonjames.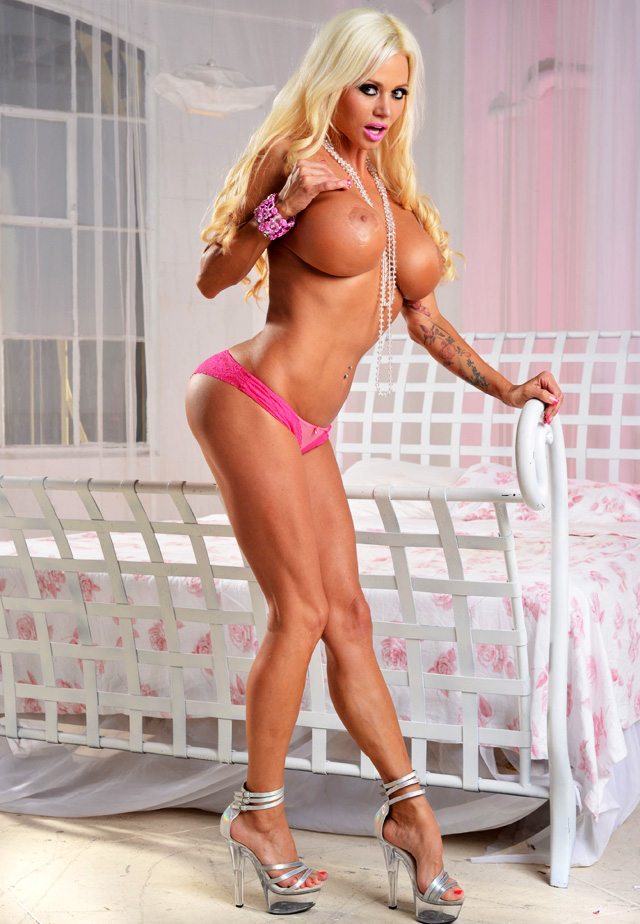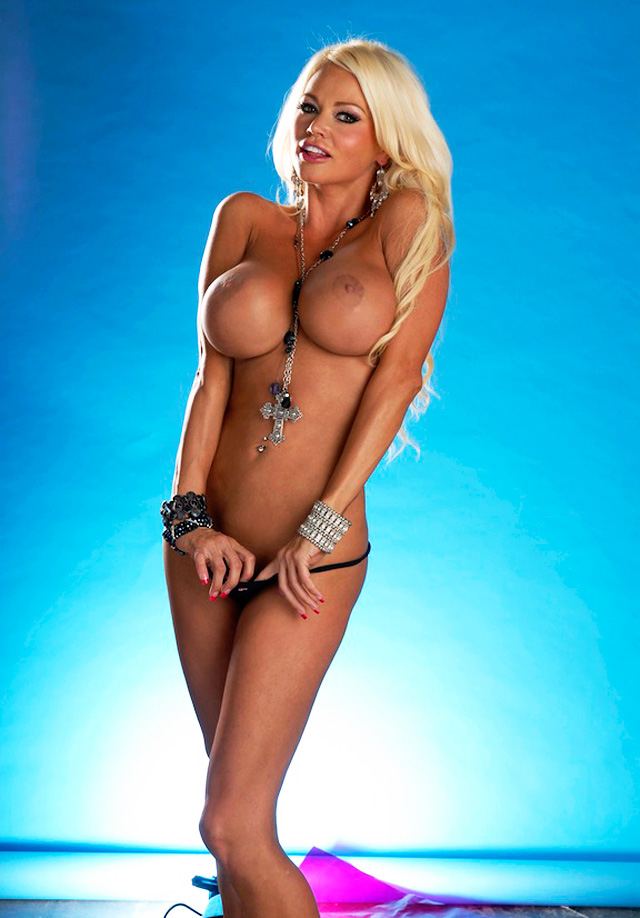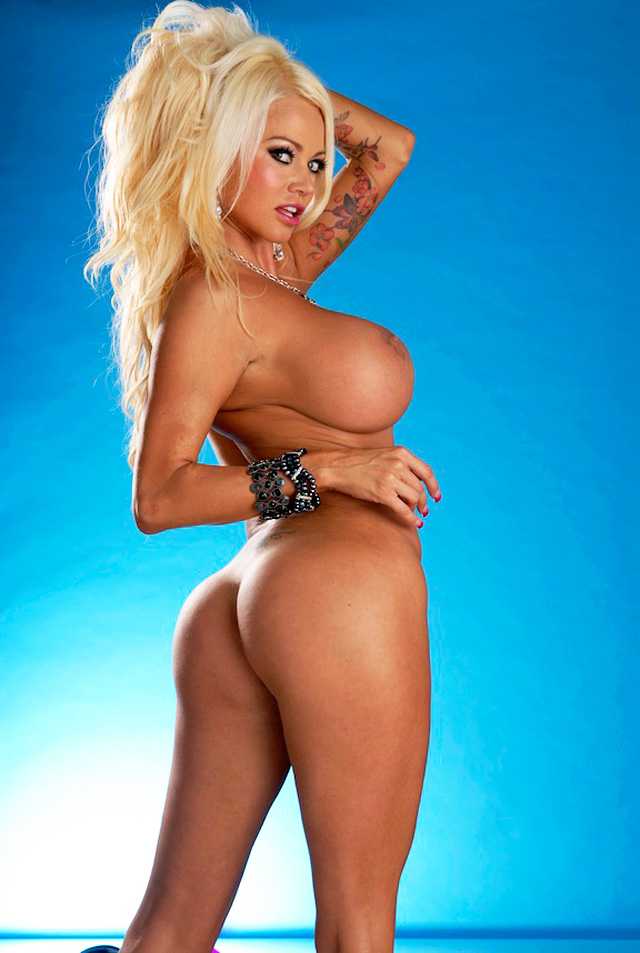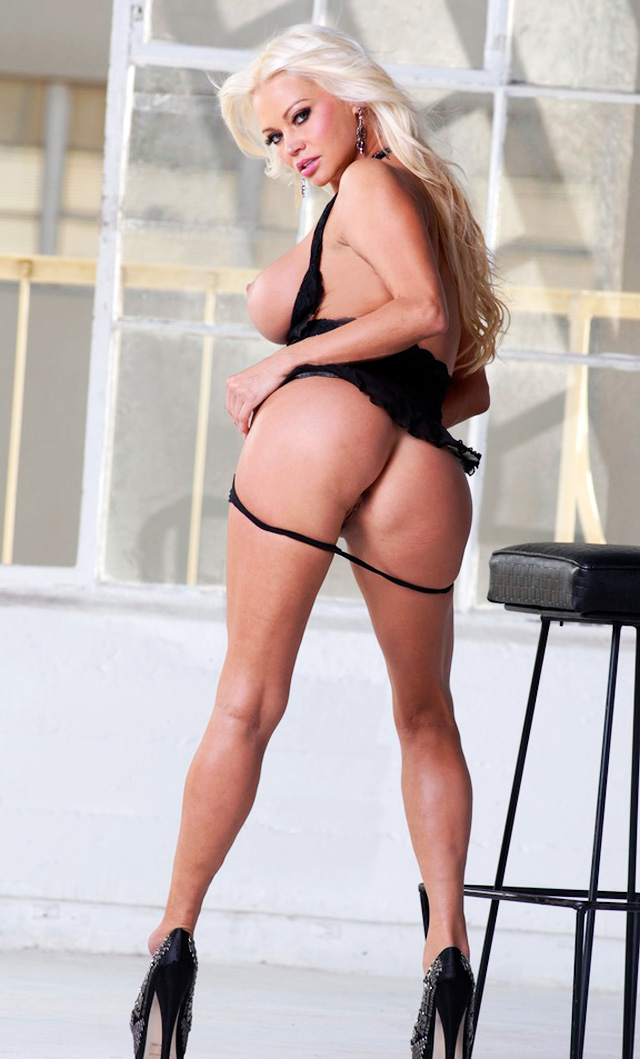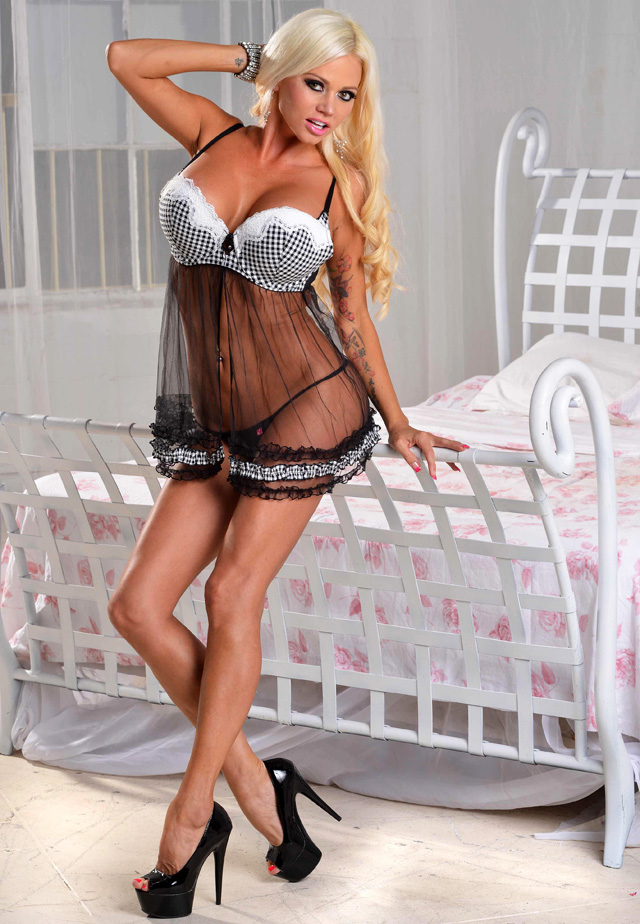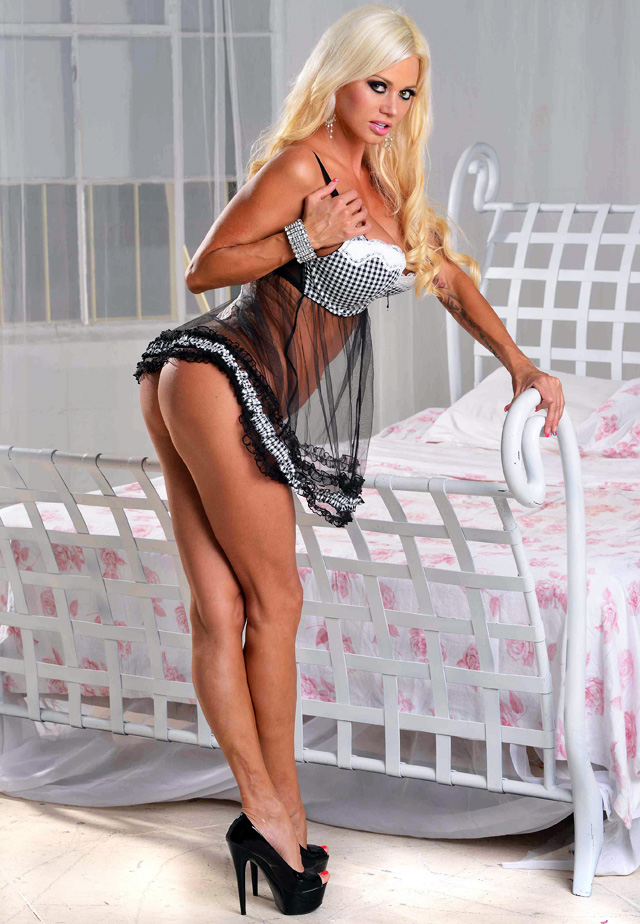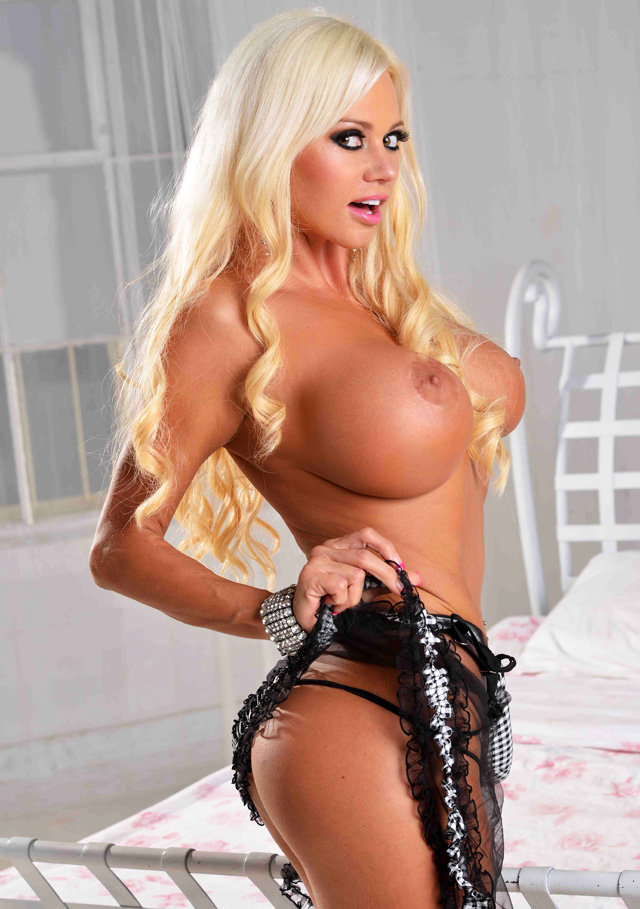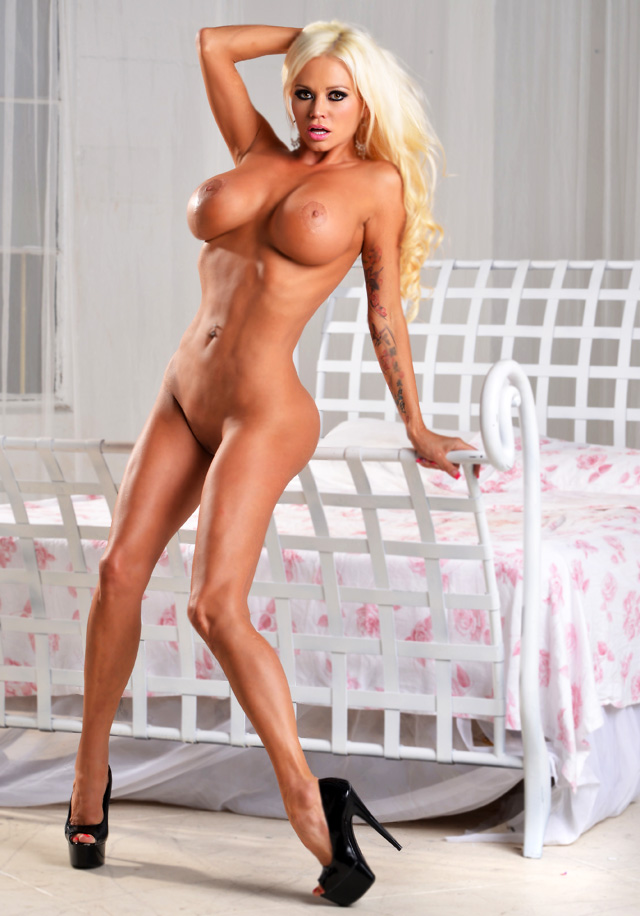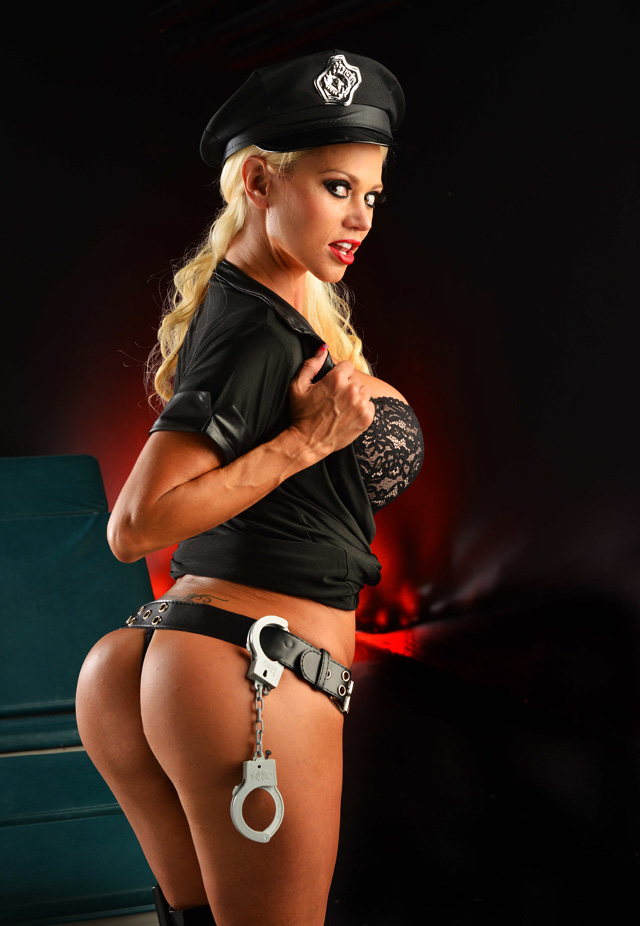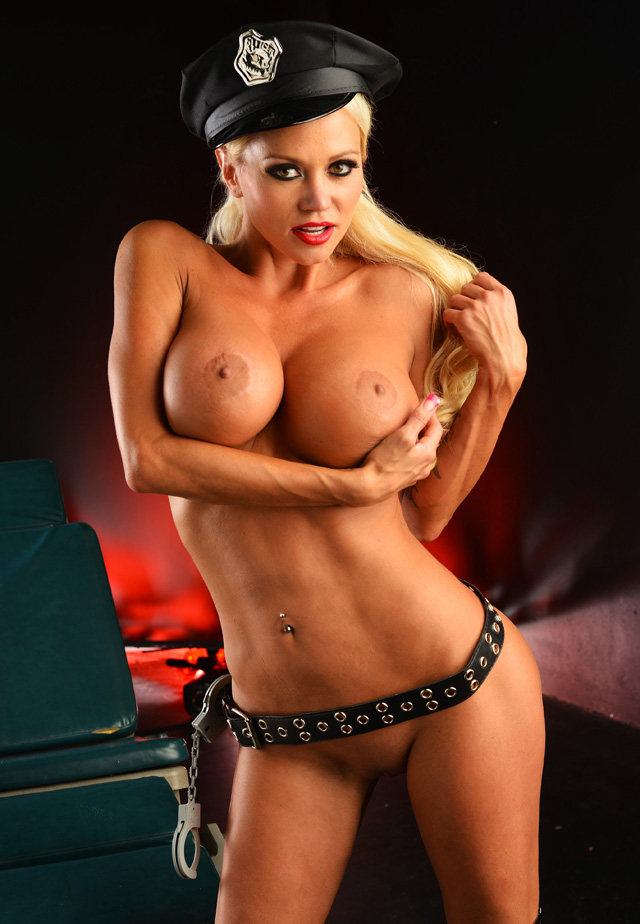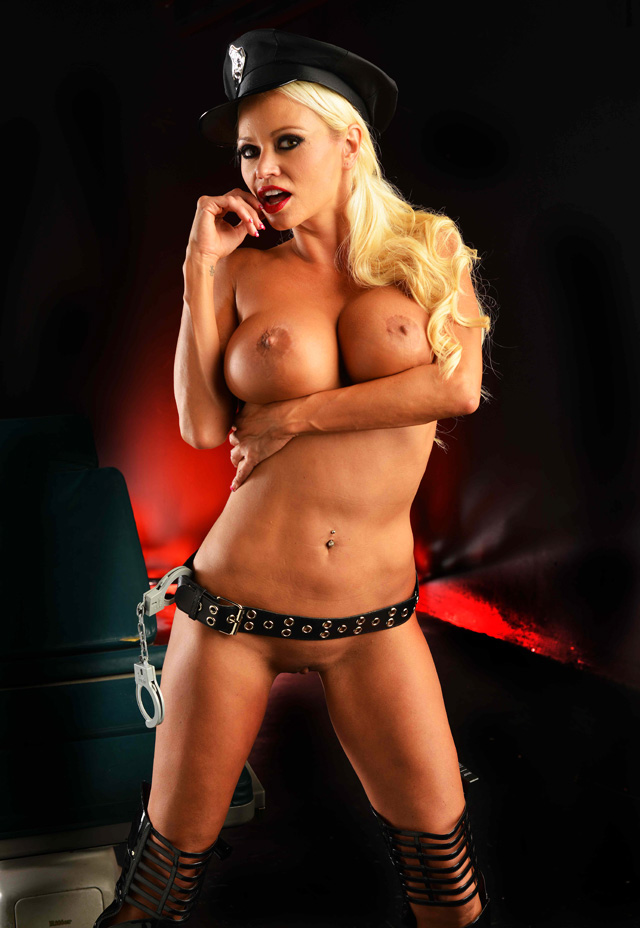 Can't get enough of porn superstar Nikita Von James?  Enter her official website & become a member to get up close & personal with Nikita Von James!  Love these pinup shots in our interview of babe Nikita Von James? Photography by Nick Melillo.  See more inside Nikita's website.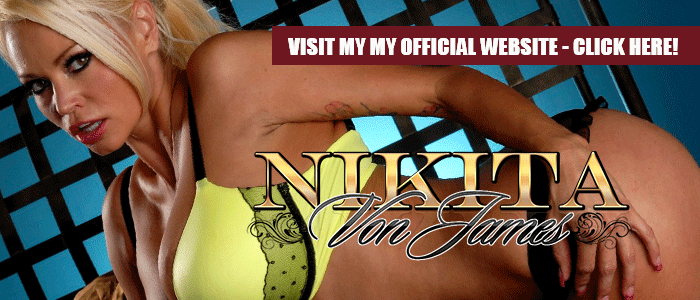 Visit our Pornstar Interviews category or return to the cover of Porn Corporation.
See more free porn of Nikita Von James on our site.  Escort Story – Sexy Teacher – Cougar Sex
Mistress of the Evening – Rikki Six & Nikita Von James in Moms Bang Teens – Nurses 2

More Interviews:  Allison Moore – Karla Lane – Kayla Jane Danger – Natasha Starr – Karmen Karma
Leia Down – Mia Gold – Nora Noir  –  Also visit our Porn Corporation Girls.
Keep up on the latest & read our hottest topics:  New Porn Sites & Porn News & Parodies
Tags:
ass
,
babe
,
babes
,
big boobs
,
Big Tits
,
blonde
,
boobs
,
booty
,
bra
,
busty
,
Busty Cops
,
cop
,
Exclusive Interview
,
Facebook
,
fun
,
high heels
,
HOT
,
Interview
,
legs
,
lingerie
,
Nick Melillo
,
Nikita Von James
,
nipple
,
nipples
,
nude
,
panties
,
photos
,
pictures
,
Pink
,
Porn
,
Porn Corporation
,
Porn Corporation Girls
,
Porn News
,
pornstar
,
Pornstars
,
pussy
,
sexy
,
shaved
,
shaved pussy
,
Solo Interviews
,
special
,
tight ass
,
tits
,
Twitter
,
Uniform
,
world premiere
,
XXX