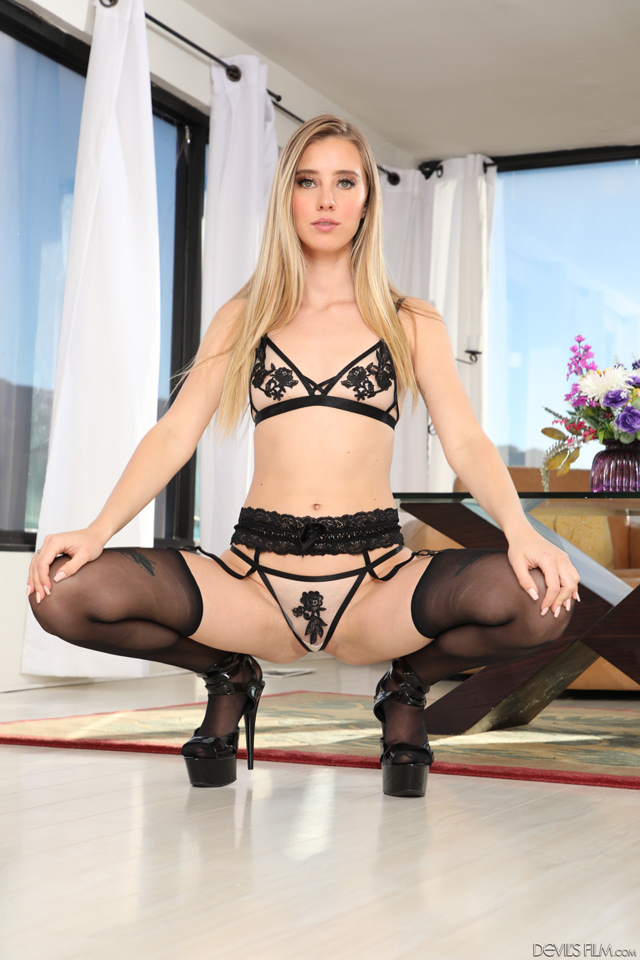 1. How long have you been performing as a pornstar and how did you begin your career in the adult industry?
HALEY REED:  I think about 6 years now. I began just by finding an ad and started there.
2. Please share with us a little bit about your heritage or background and where you grew up?
HALEY REED:  I grew up in Florida. I'm not 100% of my heritage, but I do have some family from Russian and Canada.
3. What is your favorite thing about being a pornstar?
HALEY REED:  The open-minded community and how we tend to have a much more open mind about around sex than most people.
4. If you could change anything in the adult industry, what would you change and why?
HALEY REED:  I wish it was more like mainstream film, as far as the professionalism and rights. I think mainstream film is much more organized and had a much higher standard of what is acceptable than porn does.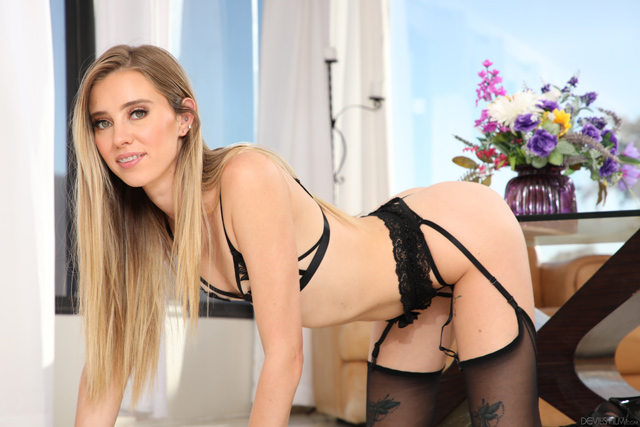 5. What's the craziest thing you've ever done?
HALEY REED:  Probably gone sky diving….or that time I almost died white water rafting on Level 5 rapids.
6. We heard you are a talented fire spinner! How long have you been spinning poi and how did you get introduced to it? Have you ever burnt yourself or lit anything on fire by accident?
HALEY REED:  I'm alright! I've been spinning since I was 17. I was going to a lot of festivals when I was younger and was introduced to it then. I have absolutely burnt myself; I usually burn my hair when I spin! I've caught bushes on fire, but always have had a hose or something to put out the fire near me.
7. You're a gamer too! What's your console preference and what are your favorite video games? Is there anywhere fans can play with you or watch you stream?
HALEY REED:  You're the second person to say that I'm a gamer. I'm not a gamer, and I'm not sure why everyone thinks that. I have played video games, but I wouldn't consider myself a gamer.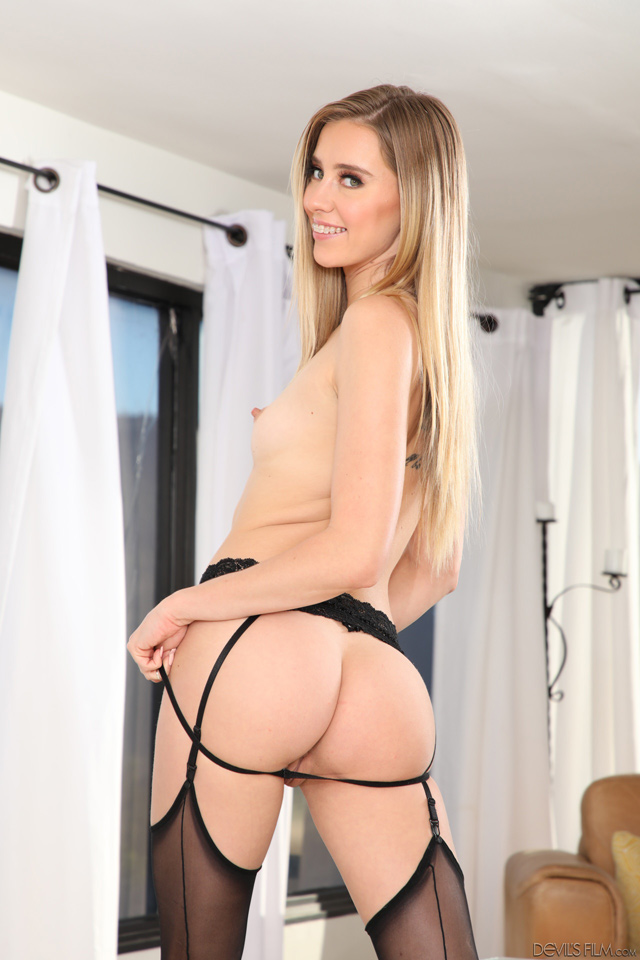 8. We heard you tried out stripping for a few days but it wasn't really for you. Please share with us a bit about your experience and why you didn't personally enjoy working at a stripclub?
HALEY REED:  I don't like having to put on a persona in order to entertain other people. I found it mentally exhausting, and also just didn't like how many different people I was supposed to "entertain". I have full respect towards anyone who dances, and I wish I enjoyed it more, but it just wasn't for me.
9. Would you ever consider doing a featured dancing tour now that you're an adult superstar with a large and loyal fan base? Do you think a featured dancing tour might be a different experience then your previous stripclub encounter?
HALEY REED:  I would love to feature dance, but I just don't think I could do it! I'm horrible at dancing, and would have no idea what to do up on stage. I would probably just freeze up.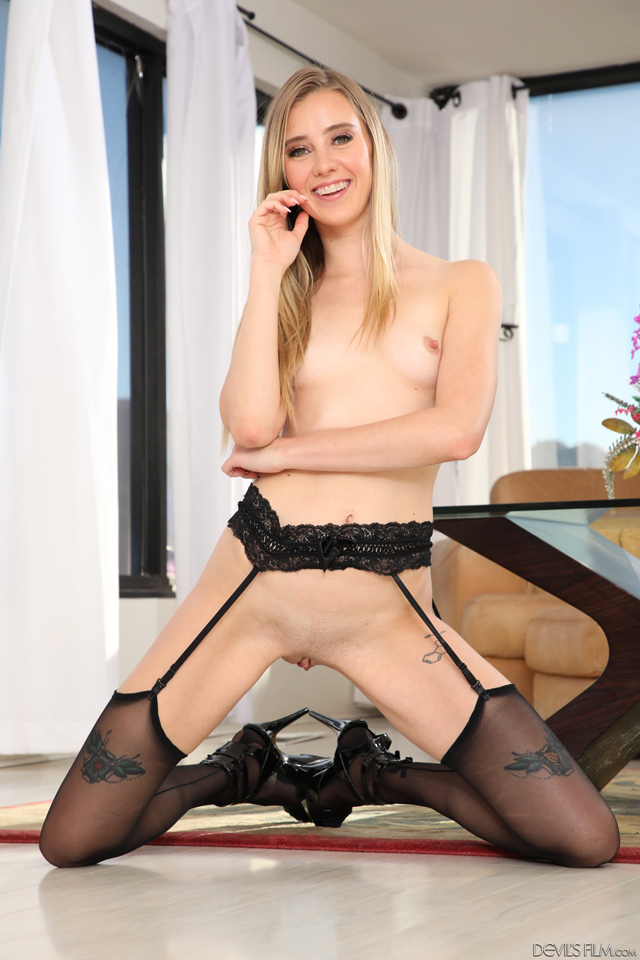 10. What's your stance on fans if they see you out in public? Do you want them to respectfully come say hello, ask for an autograph or maybe catch a selfie together or do you prefer not to be approached?
HALEY REED:  To be honest, it depends on my mood. But I'm a shy person, so I usually don't like being approached.
11. When you're not busy filming porn and modeling what do you like to do? Any hobbies, pets or things you can't live without?
HALEY REED:  I've taken up cooking recently and have been really enjoying that. I have four pets, so I spend a lot of my free time with them. I love traveling and try to go somewhere at least once a month. And any kind of fun sport (even if I haven't tried it before), I'm always down to do. Stuff like surfing, snowboarding, wake boarding, and ski diving!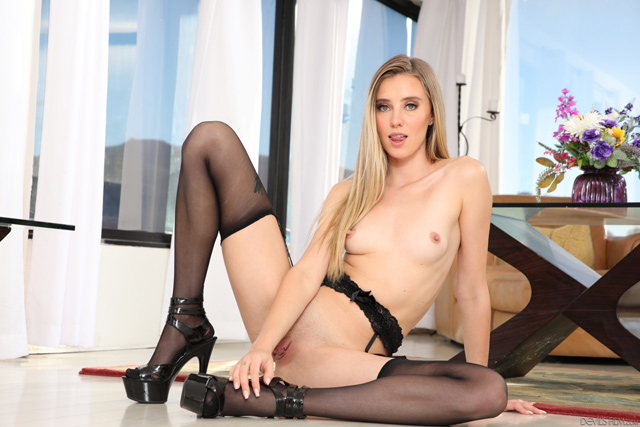 12. Let's talk sex! What are your biggest turn-ons and what kills the mood for you?
HALEY REED:  I think my biggest turn on is just having chemistry with someone. And then once that's established, I just like to have fun and experiment, and not take it too seriously.
13. What makes you orgasm the hardest?
HALEY REED:  My vibrator. LOL
14. What's your favorite sexual act or position and why?
HALEY REED:  I love big anal toys and being fisted, especially by girls.
15. When you masturbate alone completely off camera, what is your go to method for making yourself orgasm?
HALEY REED:  My vibrator.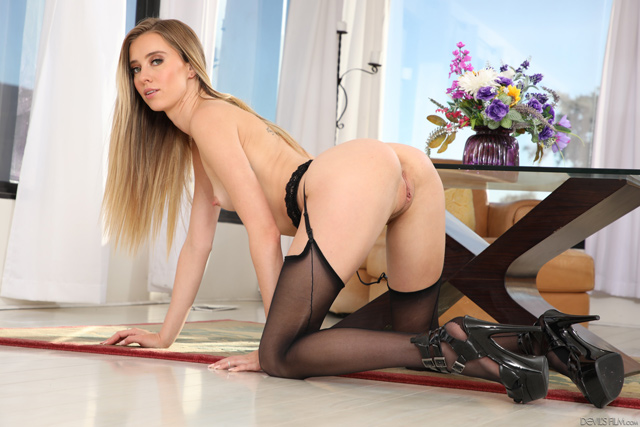 16. Where is your favorite place for a guy to cum?
HALEY REED:  Cream pie for sure.
17. What's your favorite kind of porn scene to film for professional companies and why are they the best for you?
HALEY REED:  Gonzo anal, lesbian anal, or girl/girl scenes. (:
18. We'd love to see an official Haley Reed website launch outside of performer subscription platforms. Do you have any plans for this in the future and can fans ever expect an official site?
HALEY REED:  I don't know; it's not financially feasible for me to create my own platform. I haven't found a credit card processing company who is willing to charge less than 14% on all transactions, so it's just not financially logical for me to create my own site right now.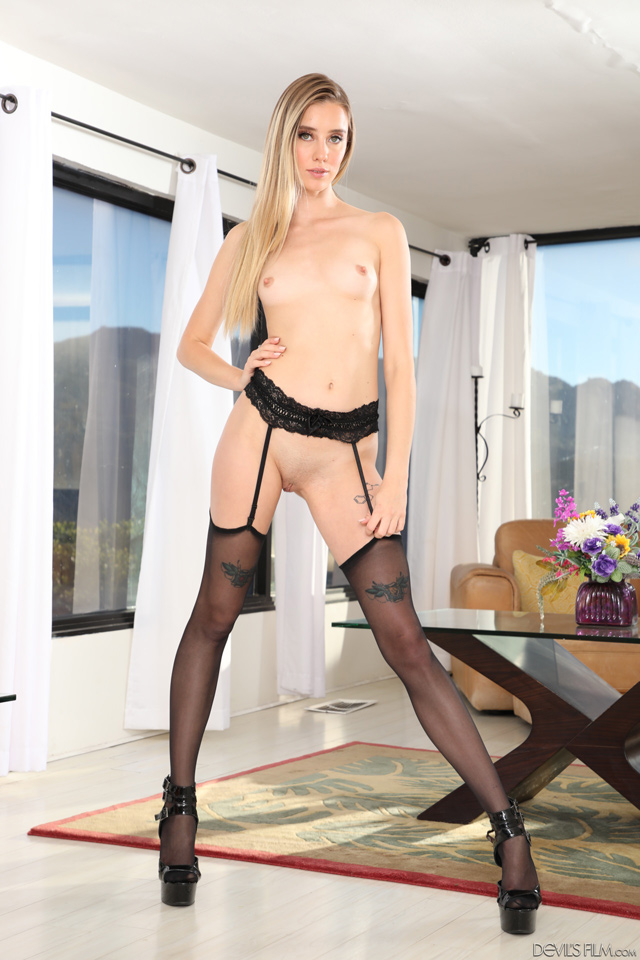 19. Do you have any upcoming appearances, events, business plans or career aspirations or upcoming porn scenes that you can share with us?
HALEY REED:  Well, I've been shooting a lot this year and have a ton more scenes coming out. I've done a couple scenes that were some of my firsts! And I've been shooting a ton of girl/ girl scenes this year that are really hot. and I'm excited for you guys to watch them!
20. For the record please state your official social media accounts where fans can keep up to date on everything with you.
HALEY REED:  Twitter: @haleyreedX – Insta: @theHaleyReed – OnlyFans/MissHaleyReedx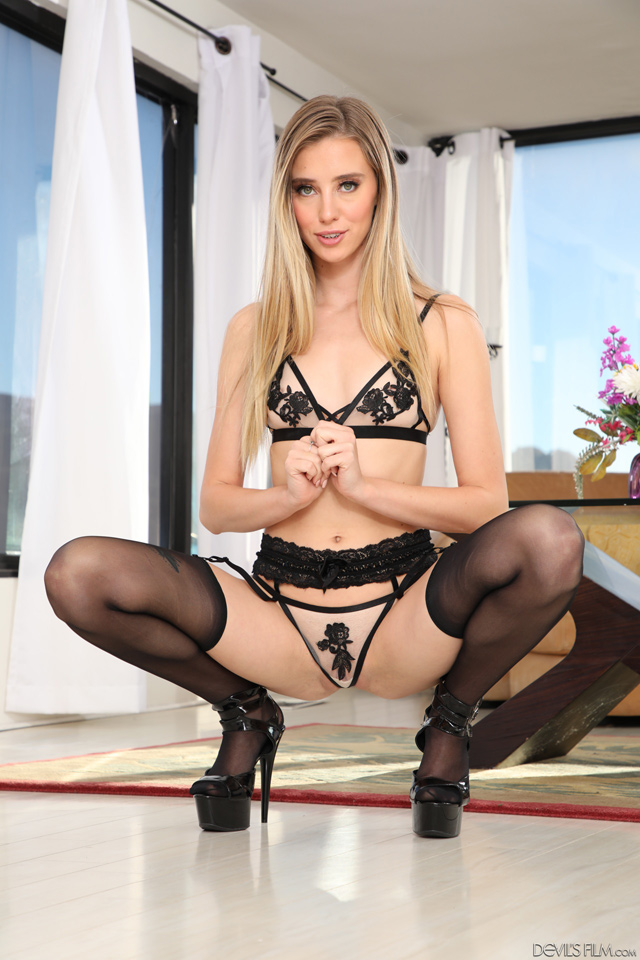 21. Leave our readers with a true taste of the delicious Haley Reed. If you were ice cream, what flavor would you be?
HALEY REED:  Maybe butter pecan because I'm from the South and I'm a little bit nutty. Lol And it's one of my favorite types of ice cream!
22. Is there anything else you would like to share with your fans, our readers or your colleagues in the adult industry?
HALEY REED:  Just a big thank you to all of my fans!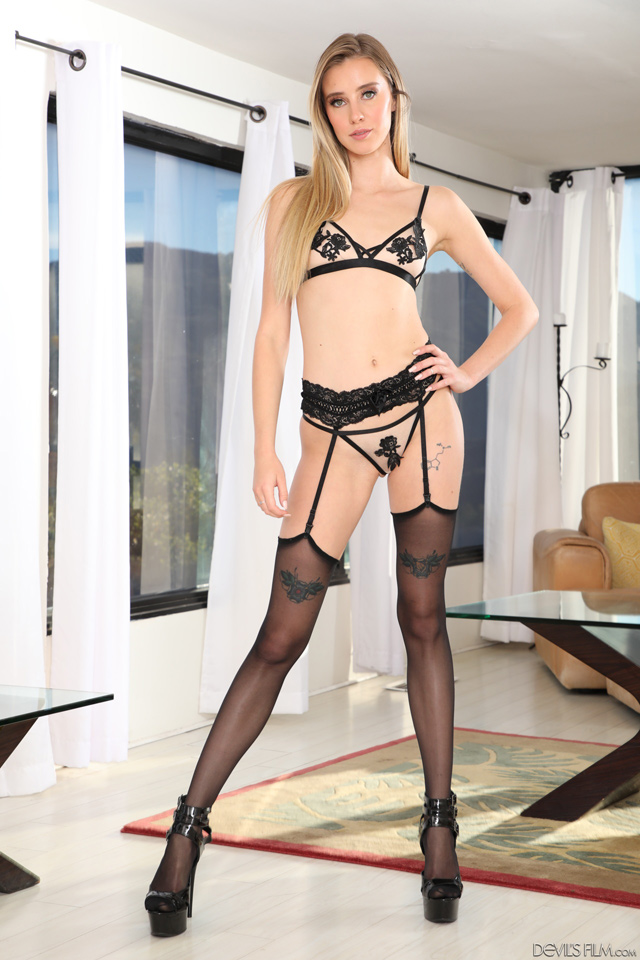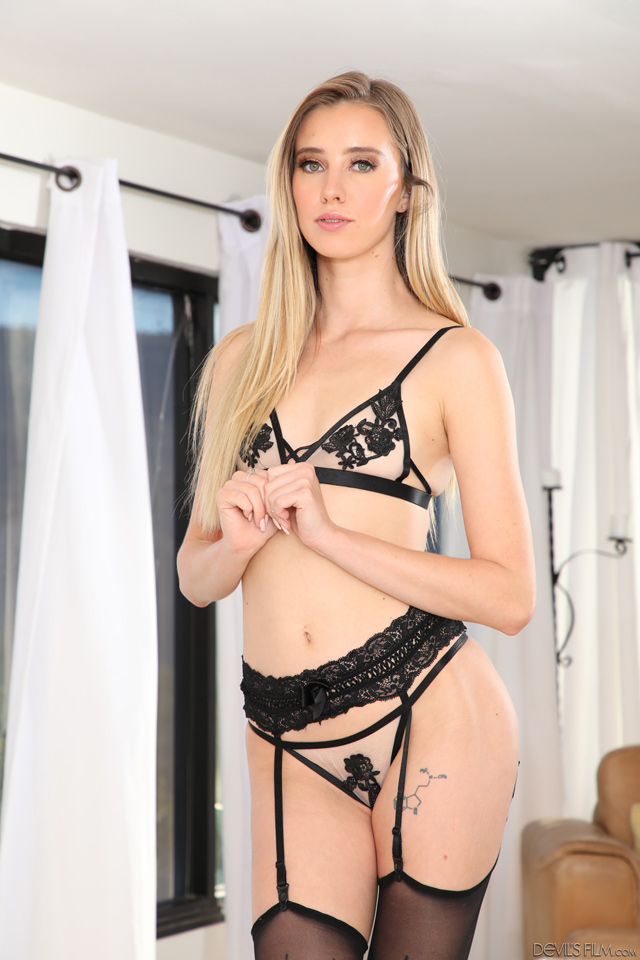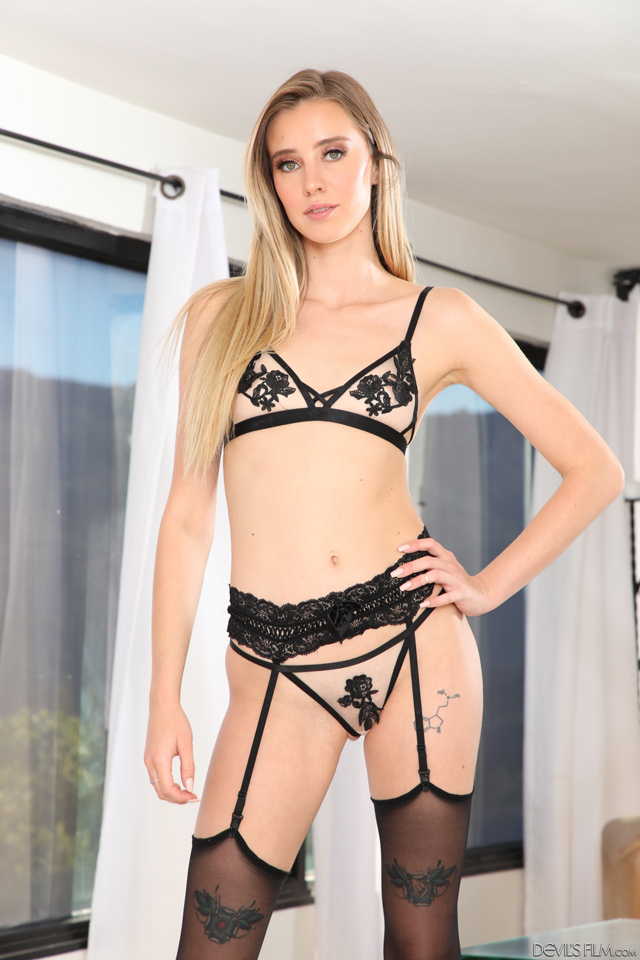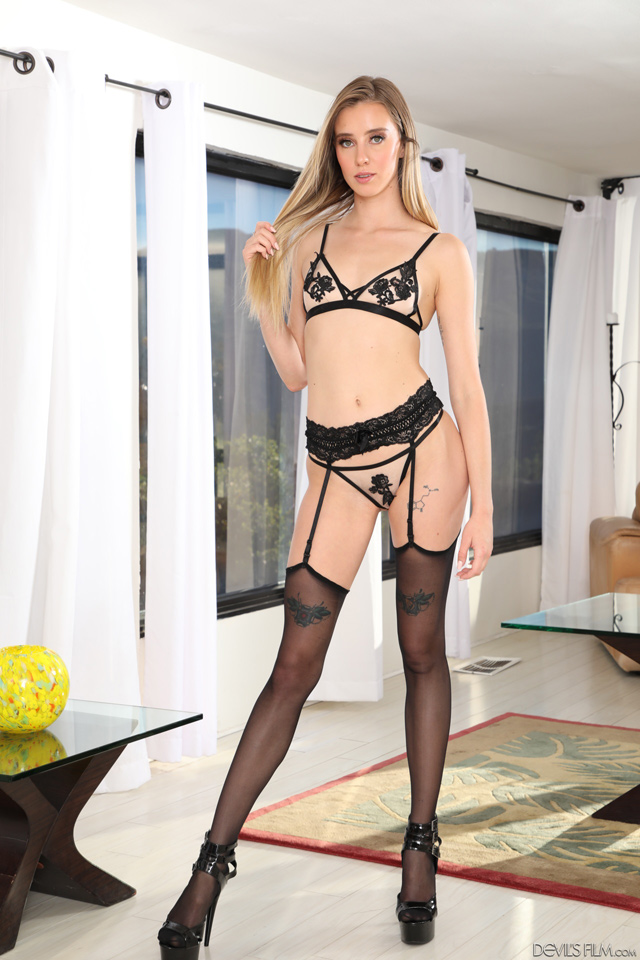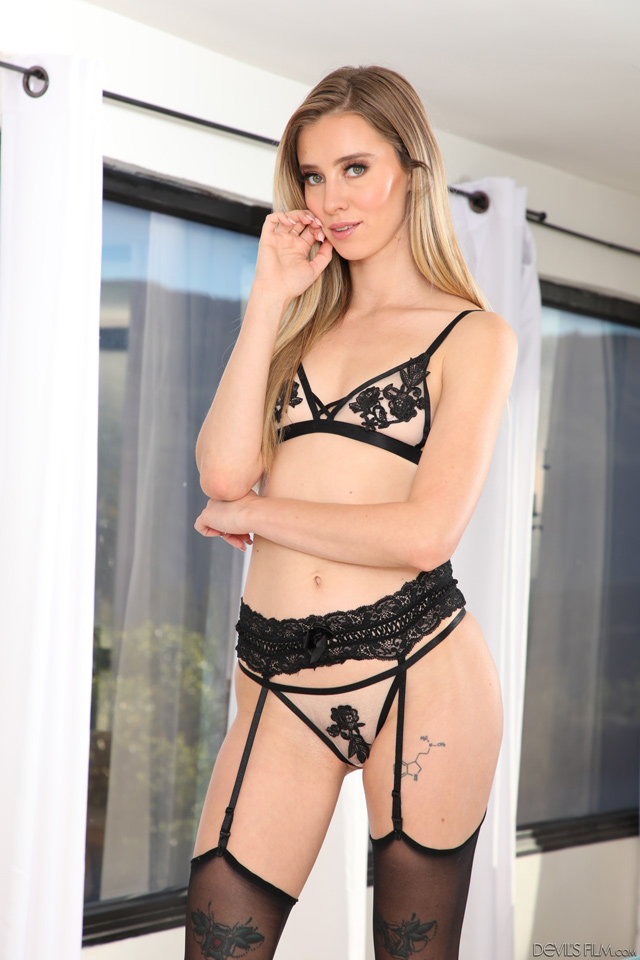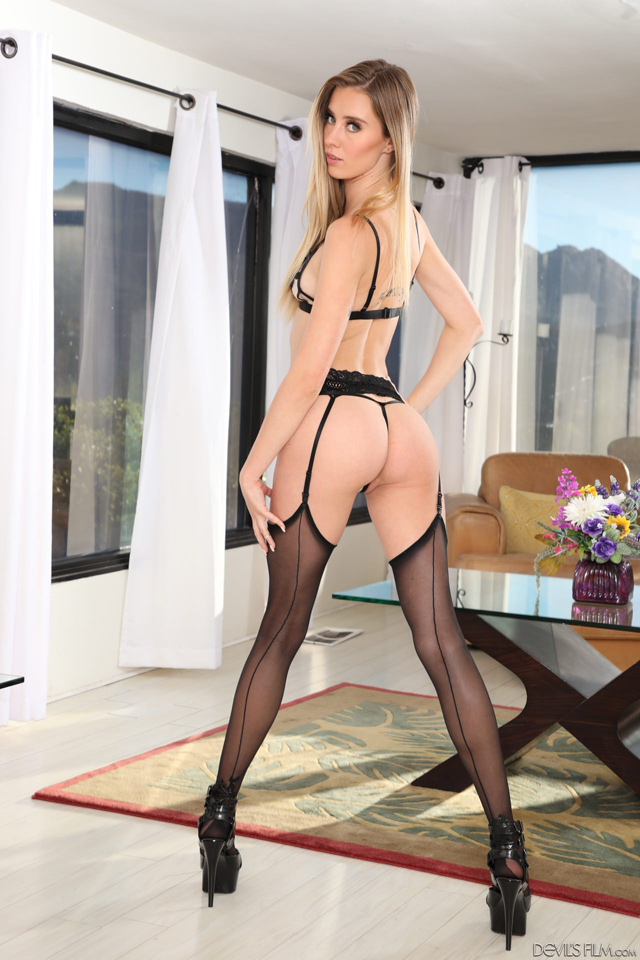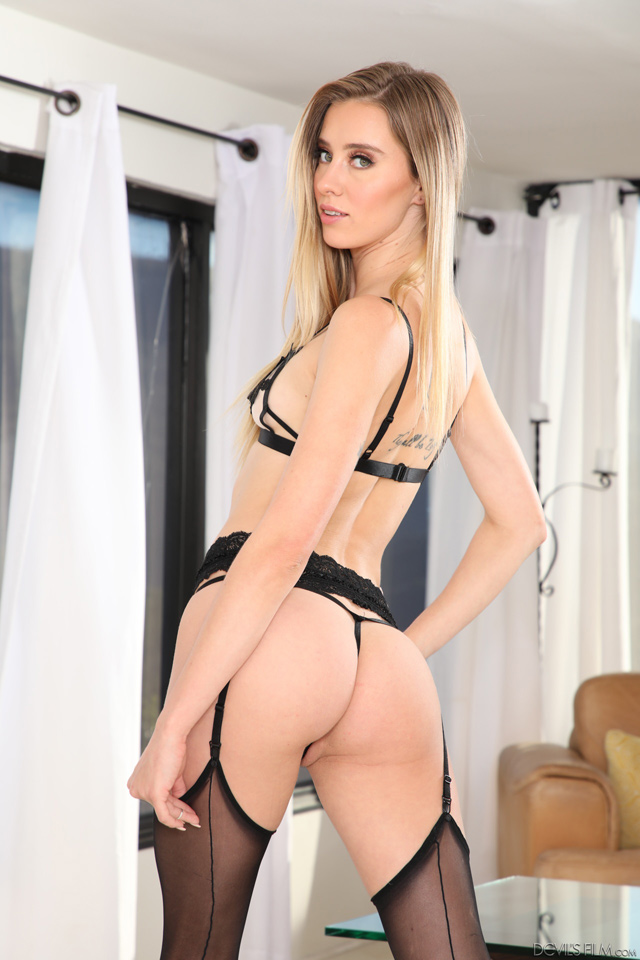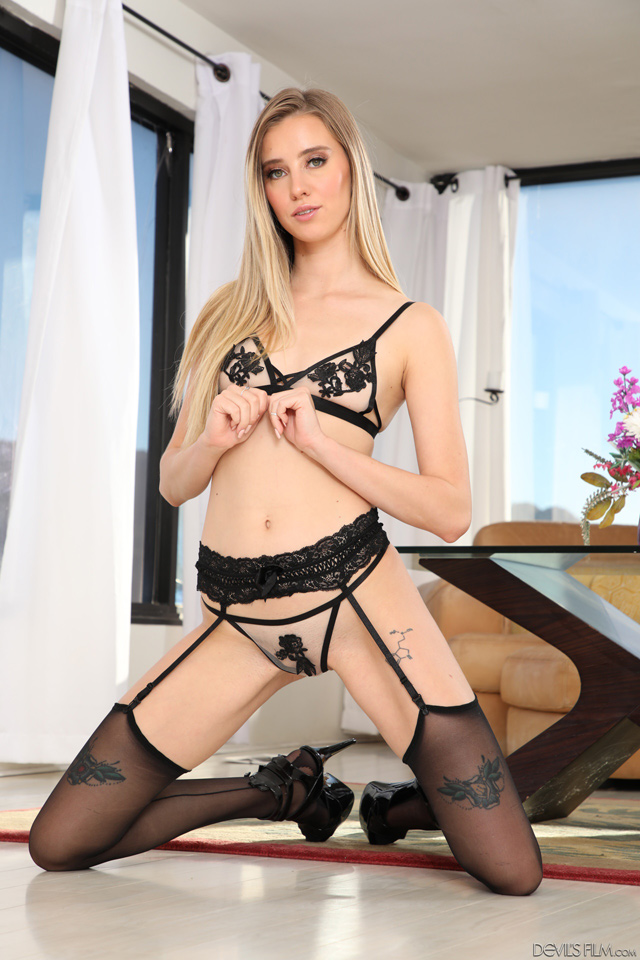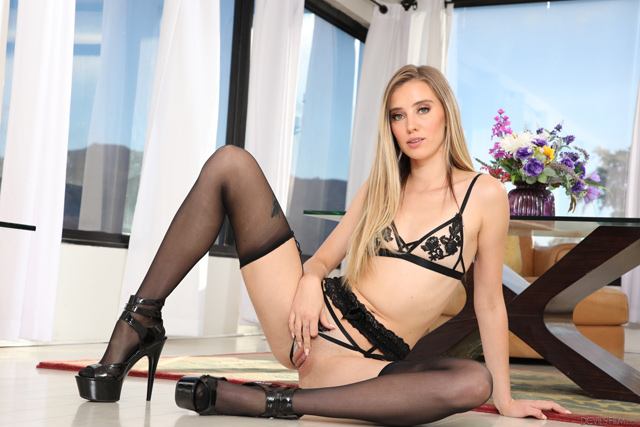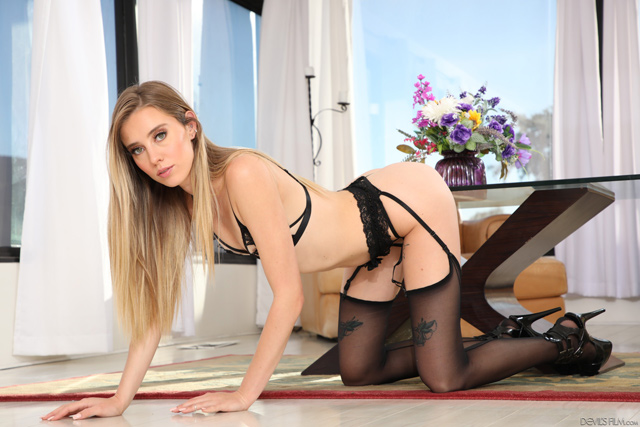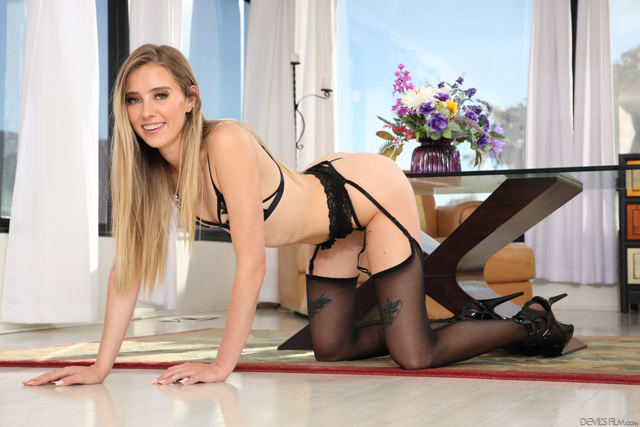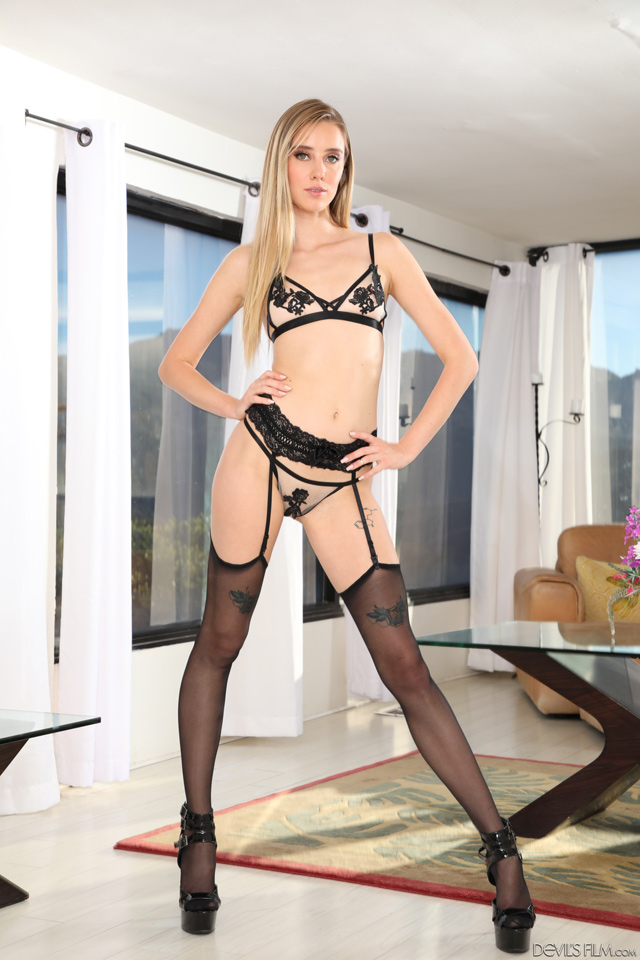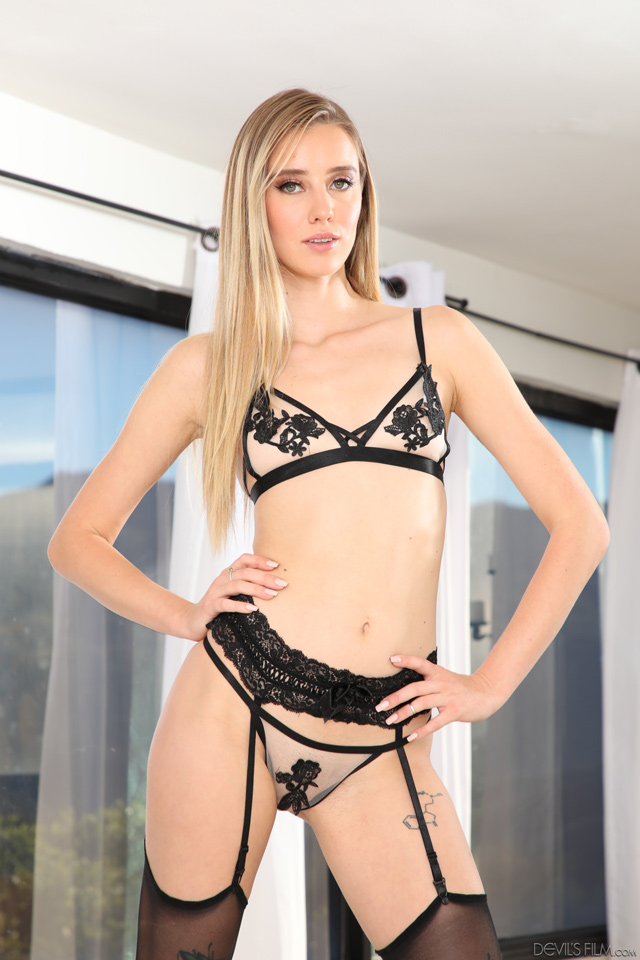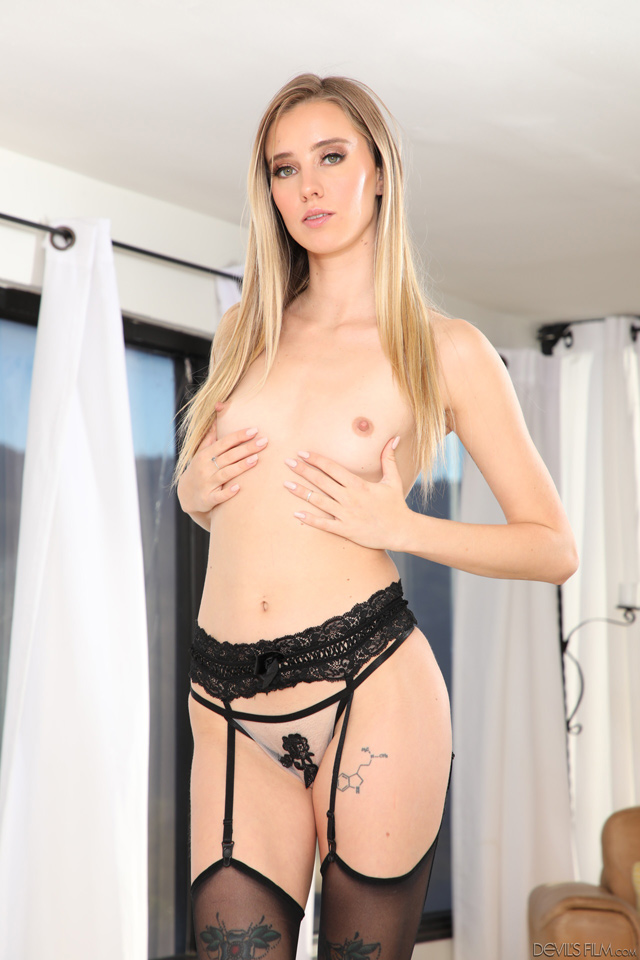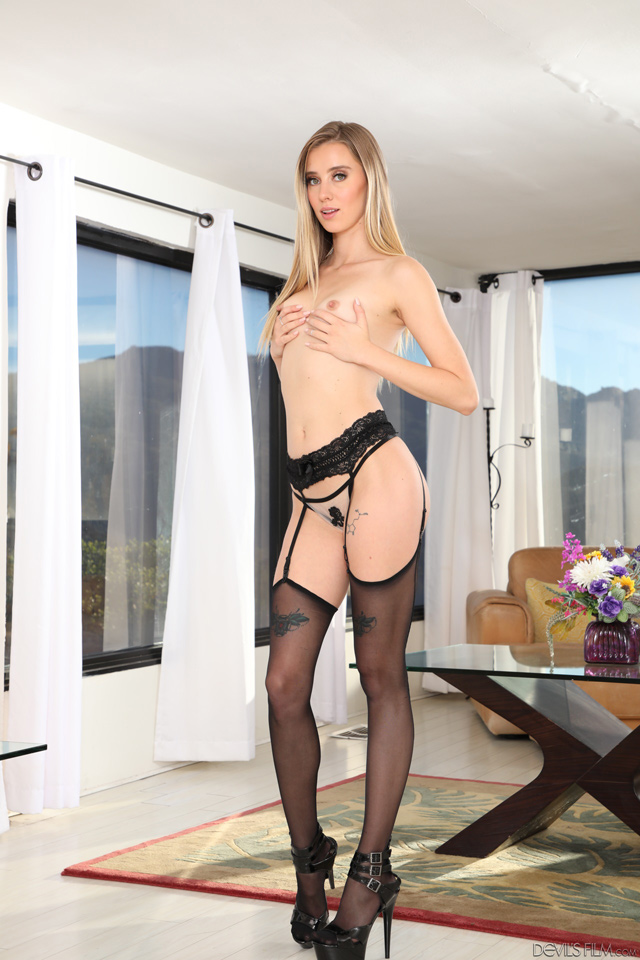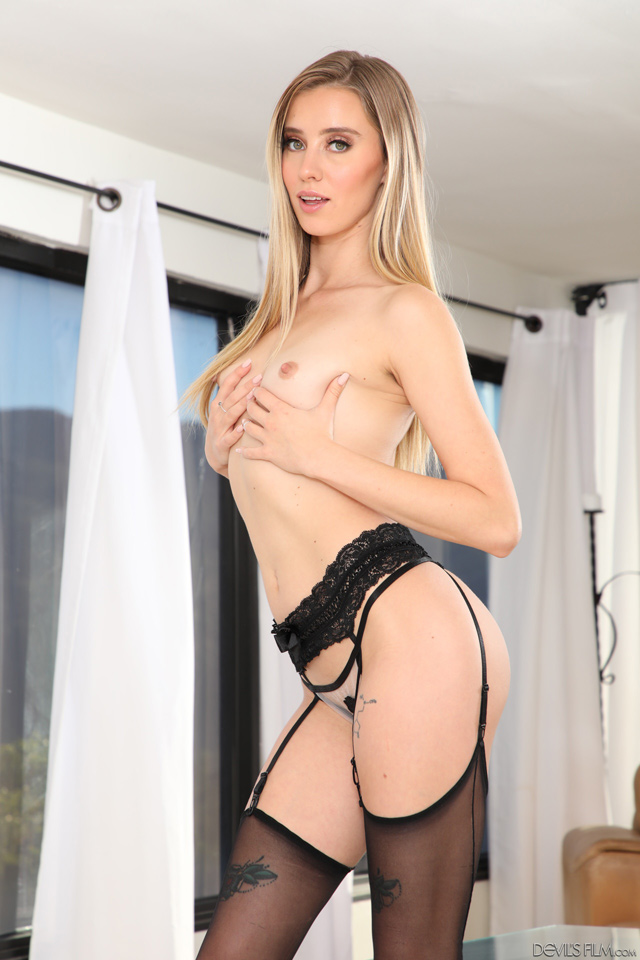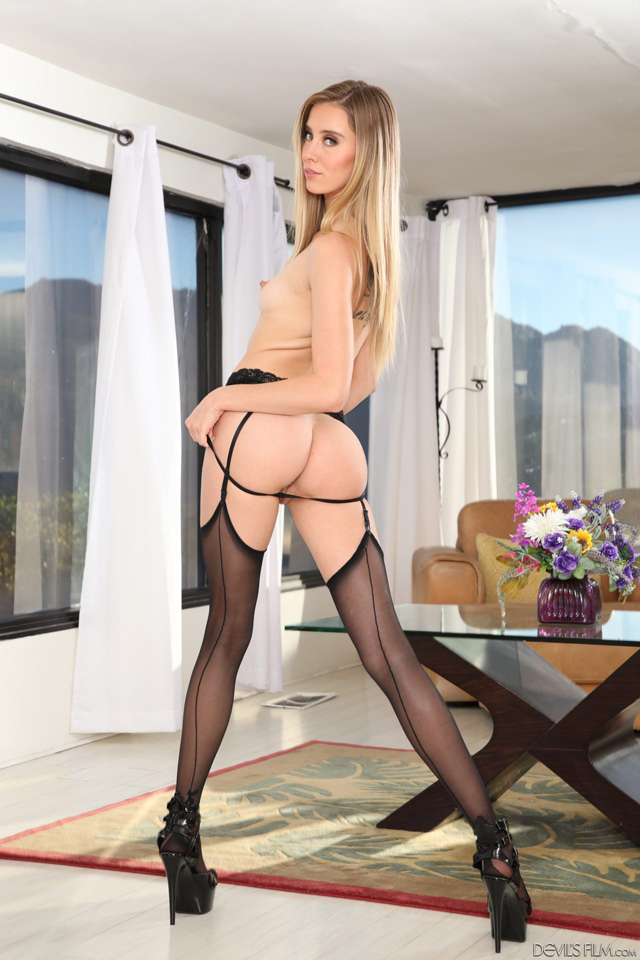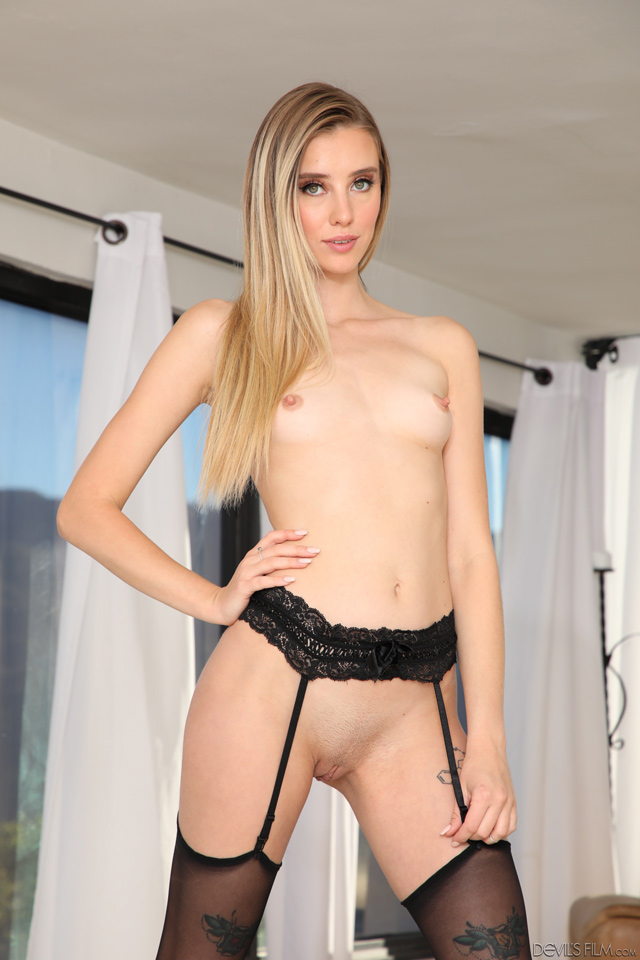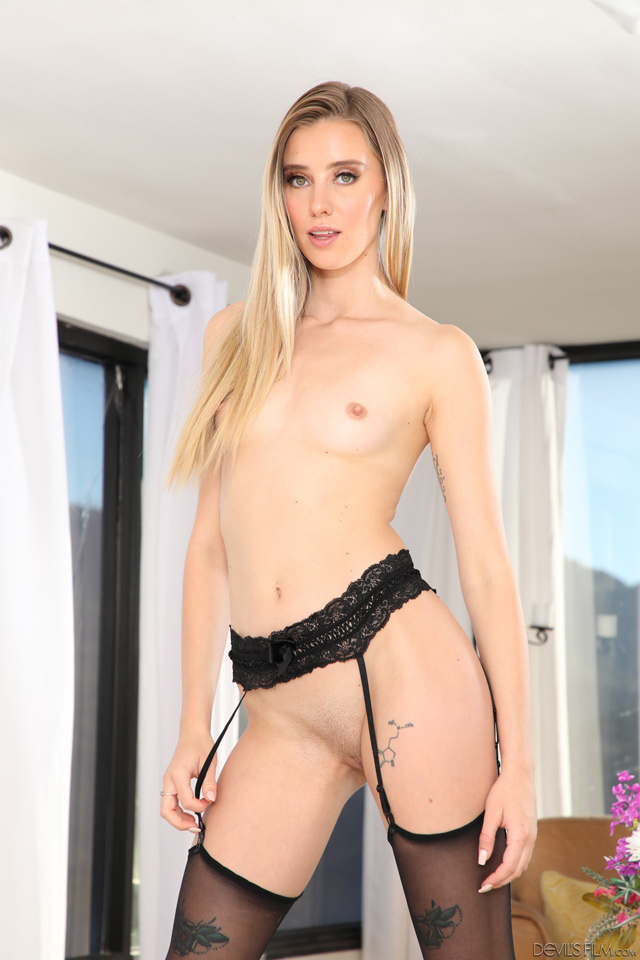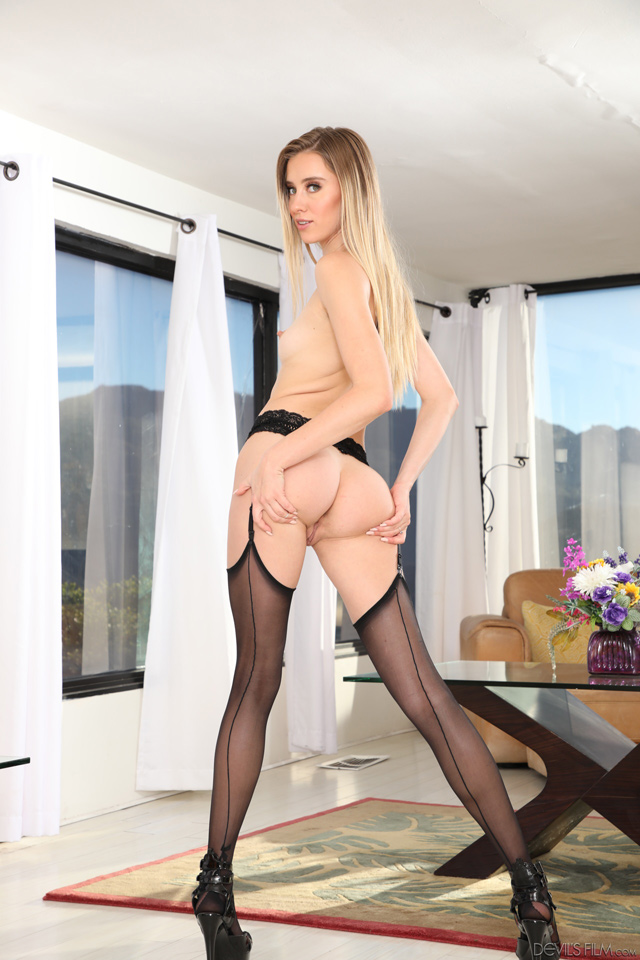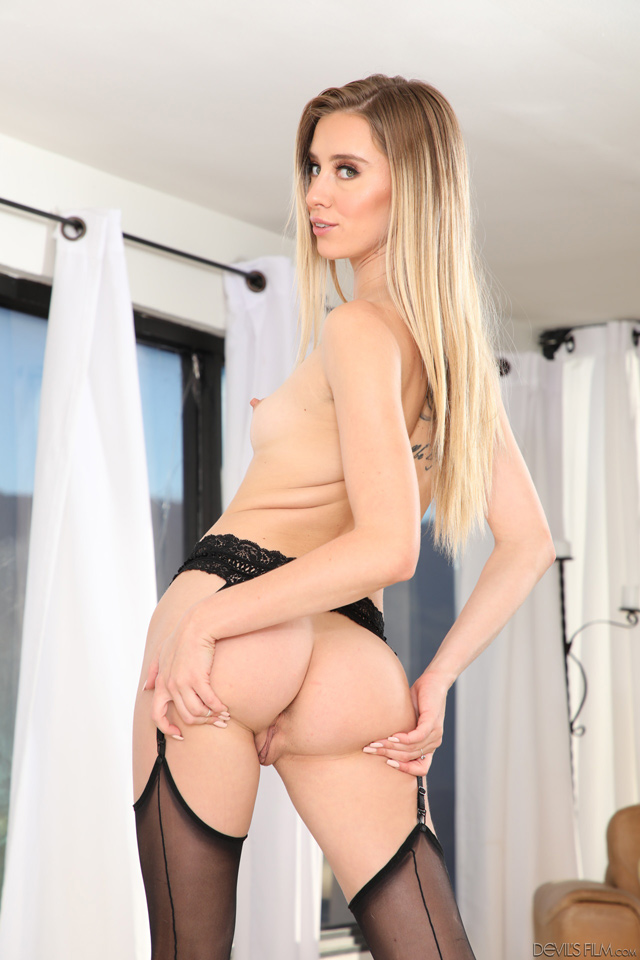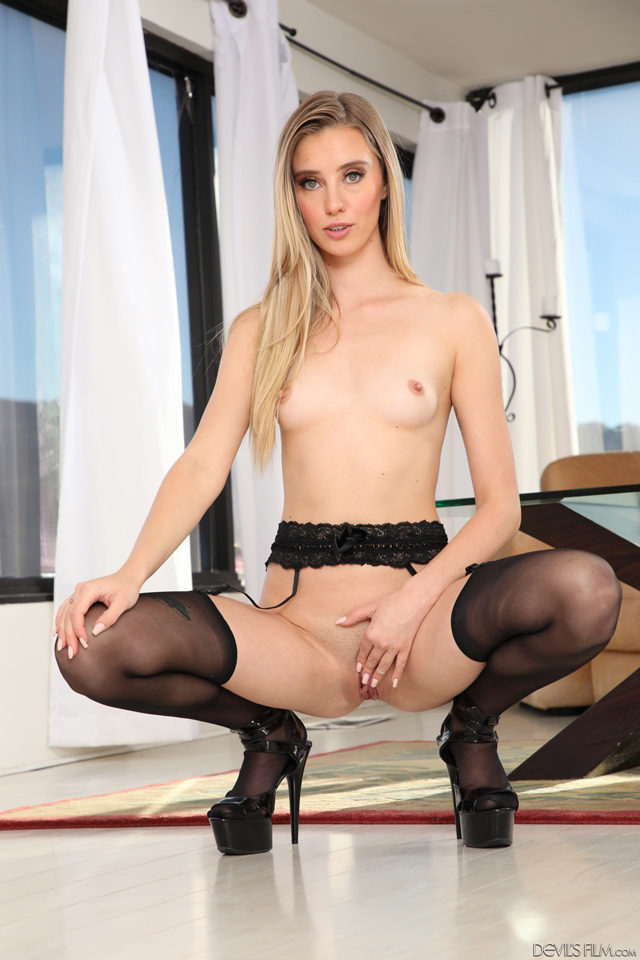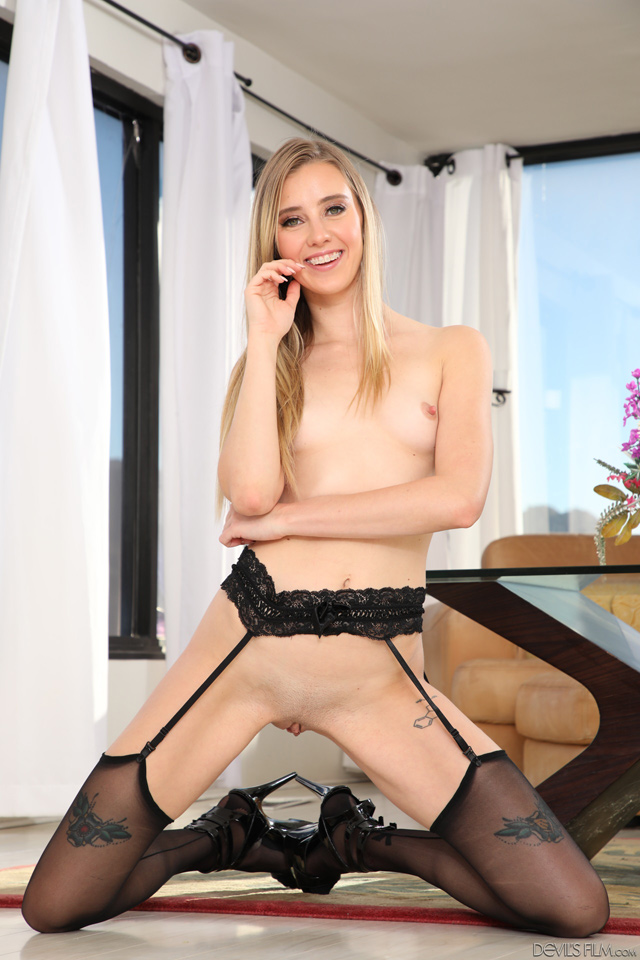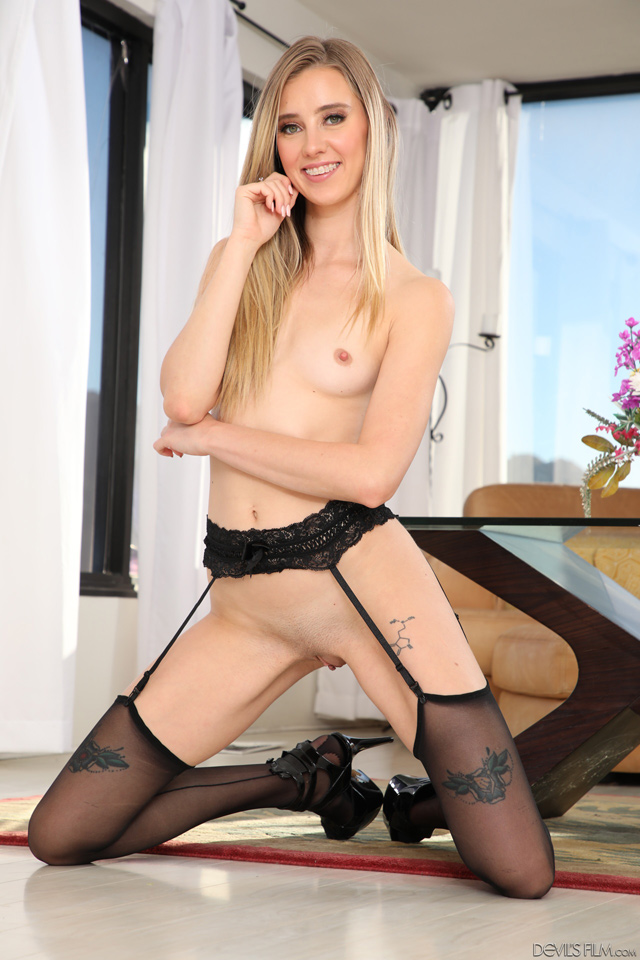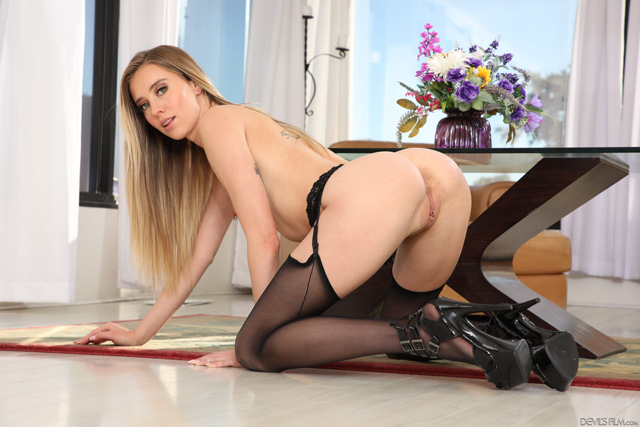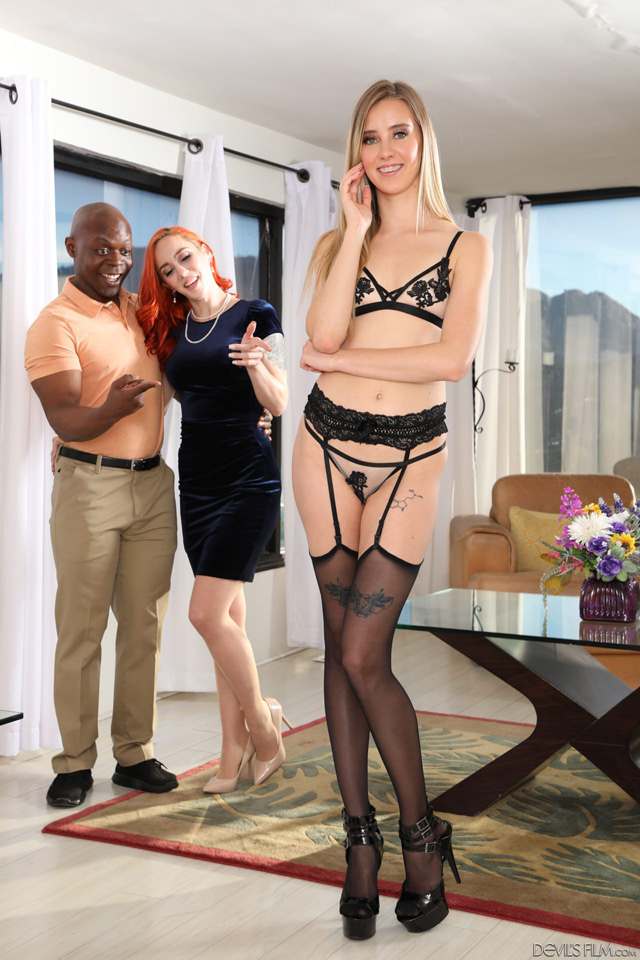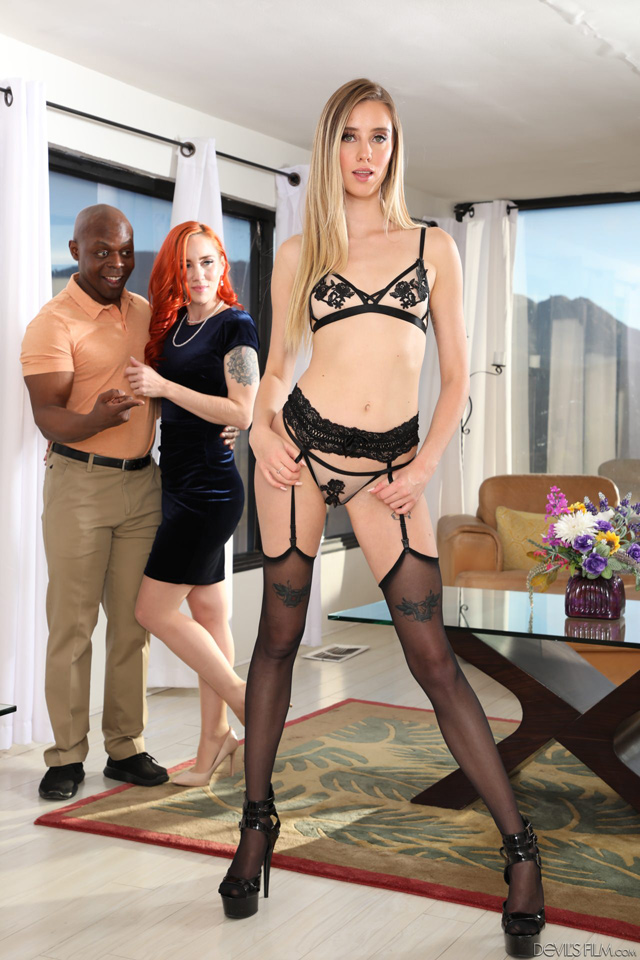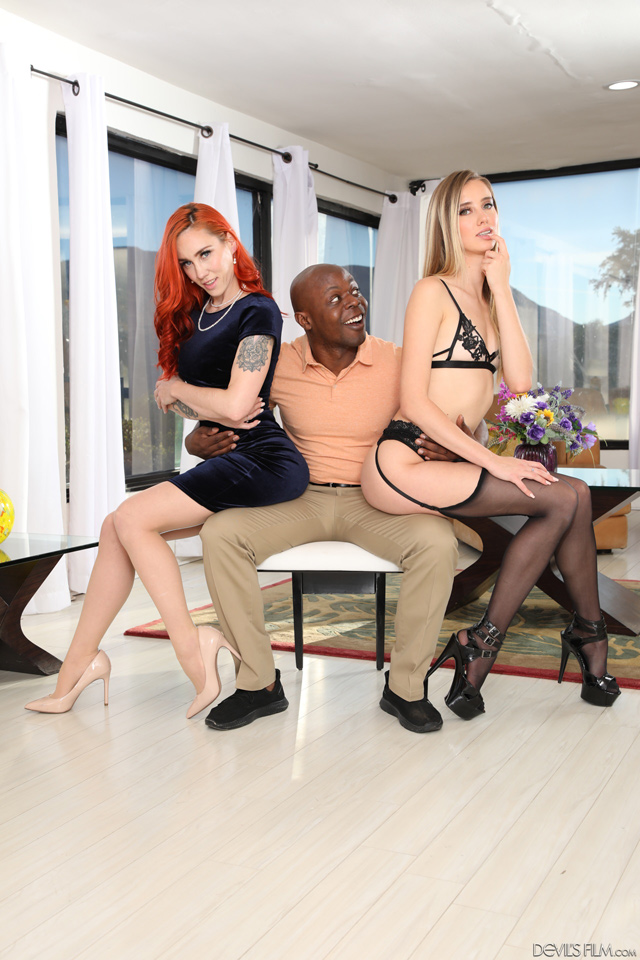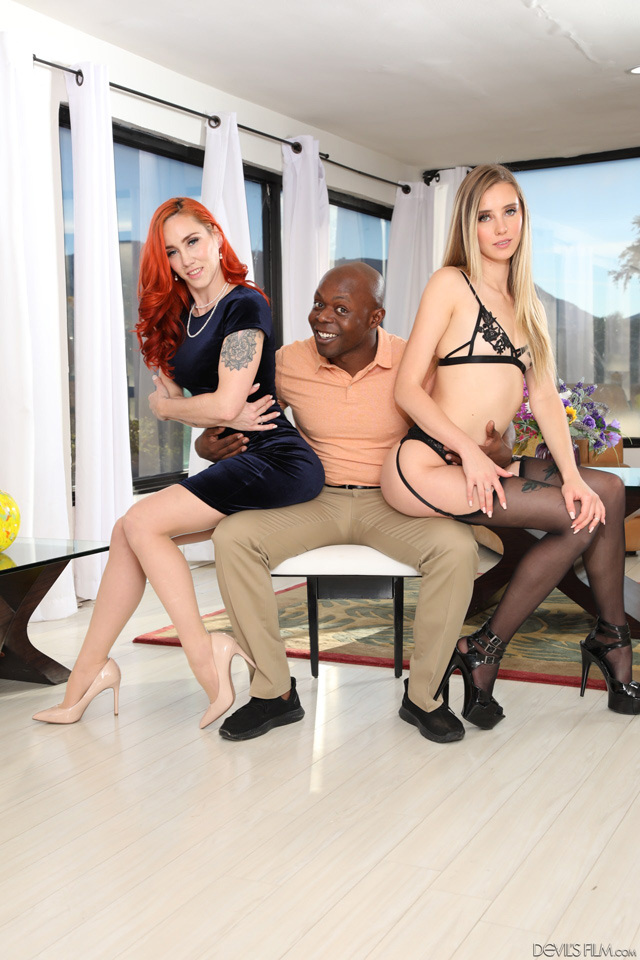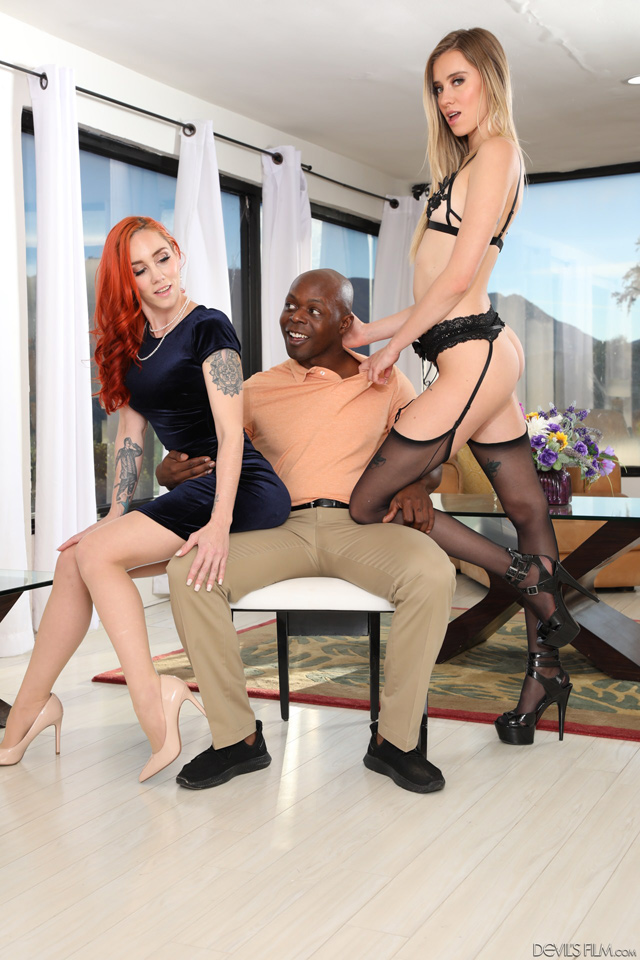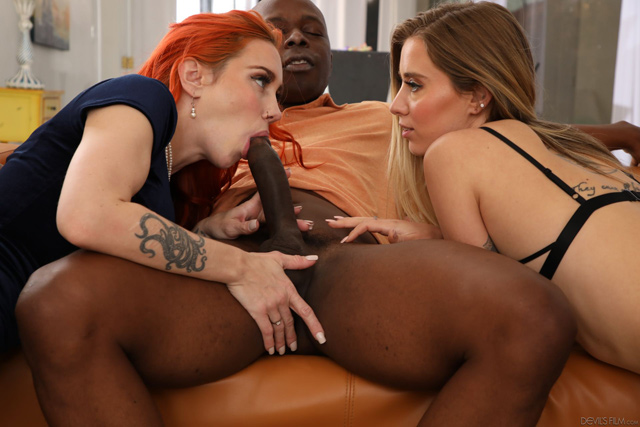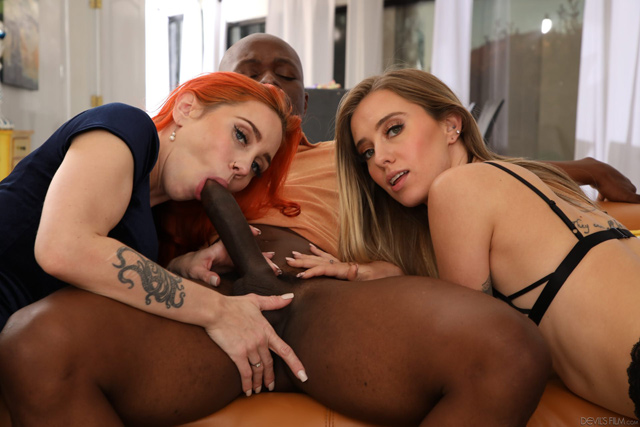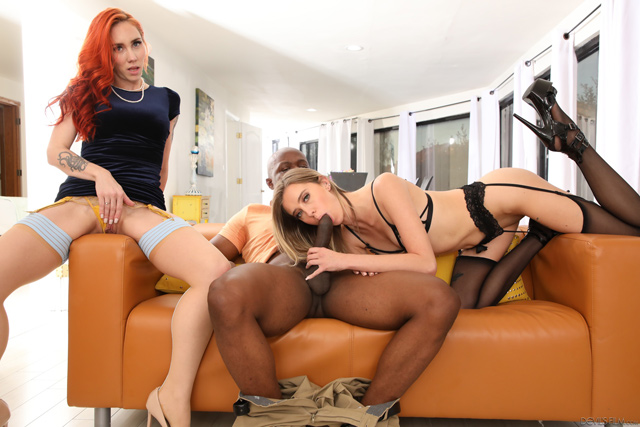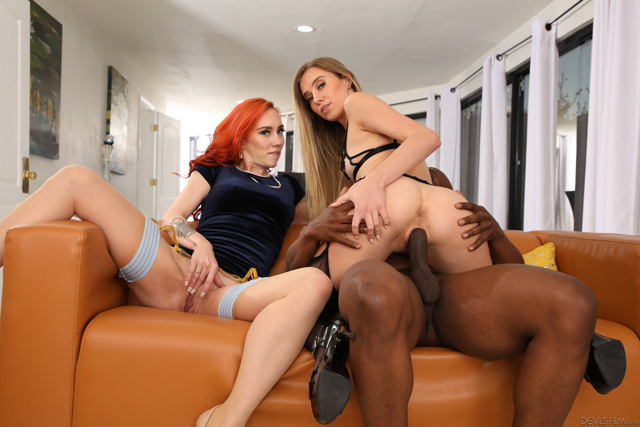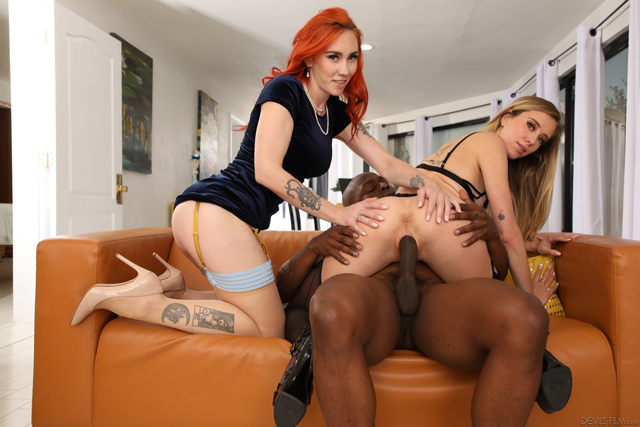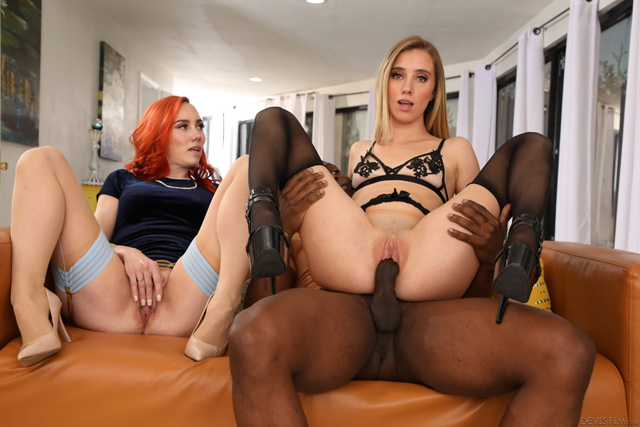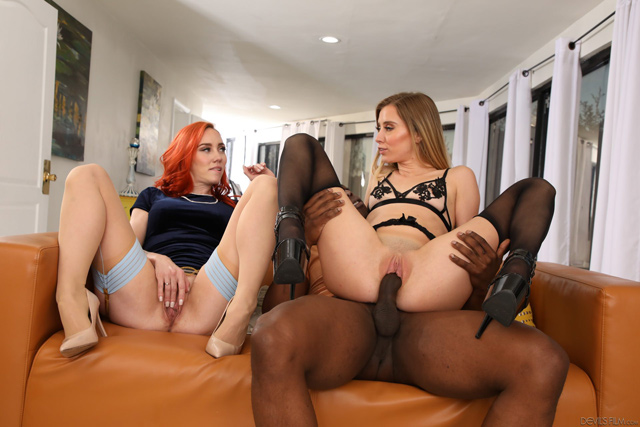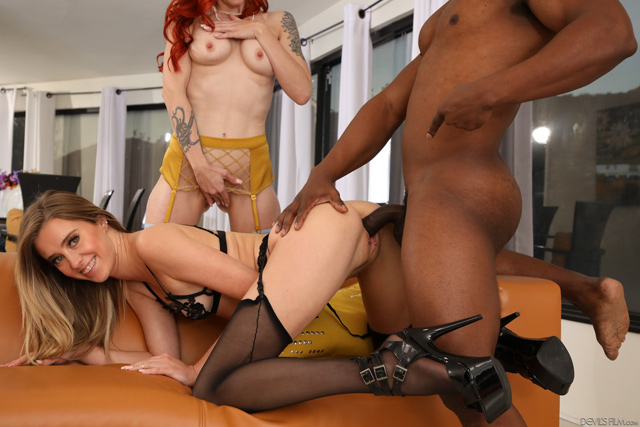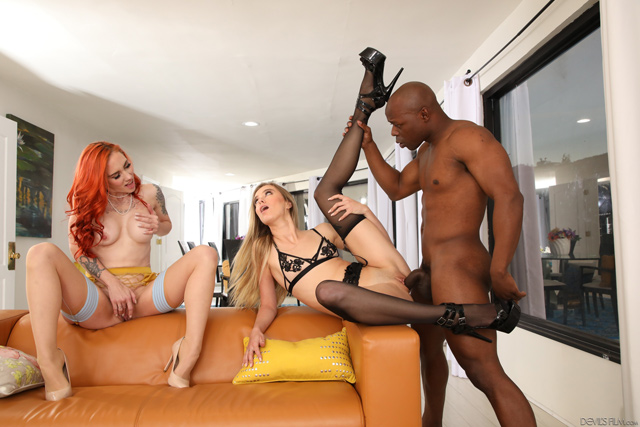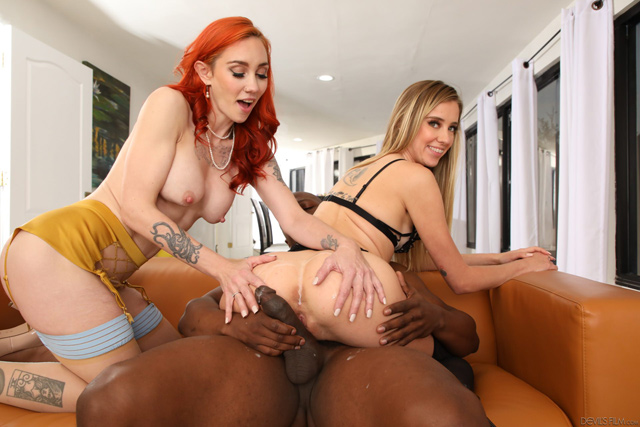 Join Adult Time to watch Haley Reed and Jupiter Jetson in "My Husband Brought Home His Mistress #16" with Will Tile from Devil's Film in this steamy new threesome!  Inside Adult Time you will find over 30 porn videos starring sexy pornstar Haley Reed!  We've partnered with Adult Time to give you a free pass… Take advantage of our free porn offer & get your 7 Day Membership to Adult Time FREE here.  It's like the Netfix of Porn, with 250+ channels, 60,000 scenes and 8+ new releases daily, there's something for everyone!  Watch all of pornstar babe Haley Reed's porn videos inside!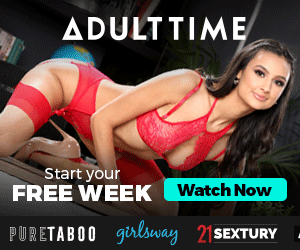 Continue in the Pornstar Interviews category or return to cover of Porn Corporation magazine.
View more of babe Haley Reed. Previous: Roommates Haley Reed & Kitty Camtime POV Sex
Recent top news with Haley:  Stunning Haley Reed Stars In The New Site Anal 4K
New Interviews:  Joshua Lewis – Crystal Rush – Misha Montana – Alina Ali – Violet Myers
Catch up on all of the latest Porn News or check out the hottest New Porn Sites released lately.
Tags:
100% Free Membership
,
all natural
,
babe
,
babes
,
big boobs
,
Big Boobs Are Cool
,
Big Tits
,
blonde
,
blowjob
,
booty
,
bra
,
braces
,
coeds
,
college
,
cum
,
Cumshot
,
cumshots
,
cute
,
deepthroat
,
Devil's Film
,
Exclusive Interview
,
fingering
,
fire spinning
,
Free
,
Free Membership
,
free movies
,
free porn
,
free trial
,
fun
,
garter belt
,
group
,
Haley Reed
,
high heels
,
horny
,
HOT
,
housewife
,
icecream
,
Instagram
,
interracial
,
Interview
,
jizz
,
Jupiter Jetson
,
legs
,
lingerie
,
masturbation
,
Mistress
,
model
,
natural
,
natural woman
,
natural women
,
nipple
,
nipples
,
Nova Sky
,
nylons
,
Only Fans
,
oral
,
orgasm
,
panties
,
piercings
,
Pink
,
Porn
,
Porn Corporation
,
Porn Corporation Girls
,
pornstar
,
Pornstars
,
pussy
,
redhead
,
sex
,
sexy
,
shaved
,
shaved pussy
,
small tits
,
Solo Interviews
,
special
,
sports
,
sports girls
,
spread ass
,
stockings
,
streaming
,
streaming movie
,
streaming movies
,
streaming porn
,
streaming video
,
streaming videos
,
stripclub
,
stripping
,
tattoo
,
tattoo girls
,
tattoo models
,
teen
,
Teen Porn
,
threesome
,
threesomes
,
tight
,
tight ass
,
Twitter
,
video game
,
Video Games
,
wife
,
wild natural hottie
,
wild natural hotties
,
Will Tile
,
x videos
,
XXX