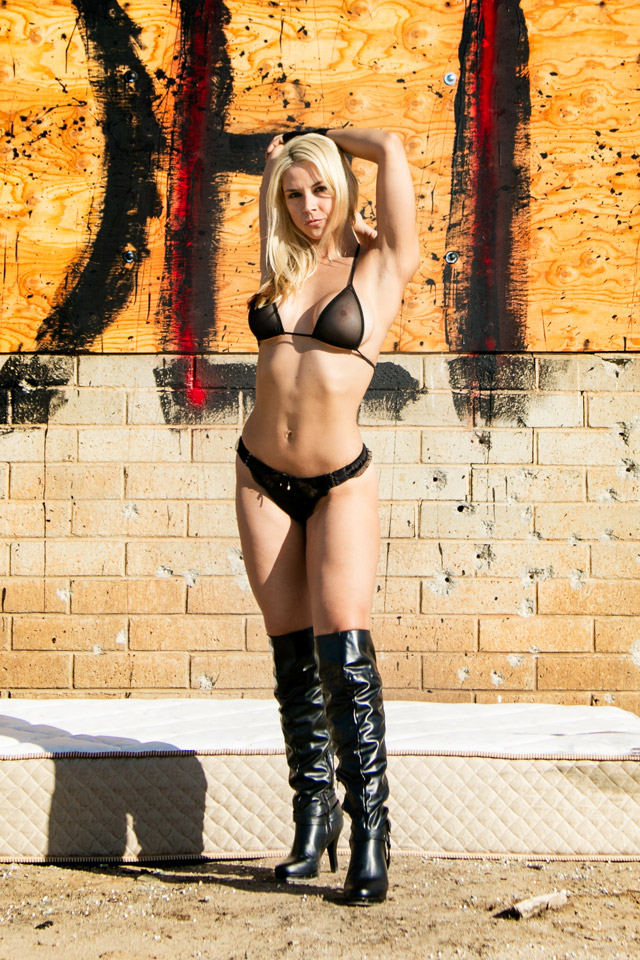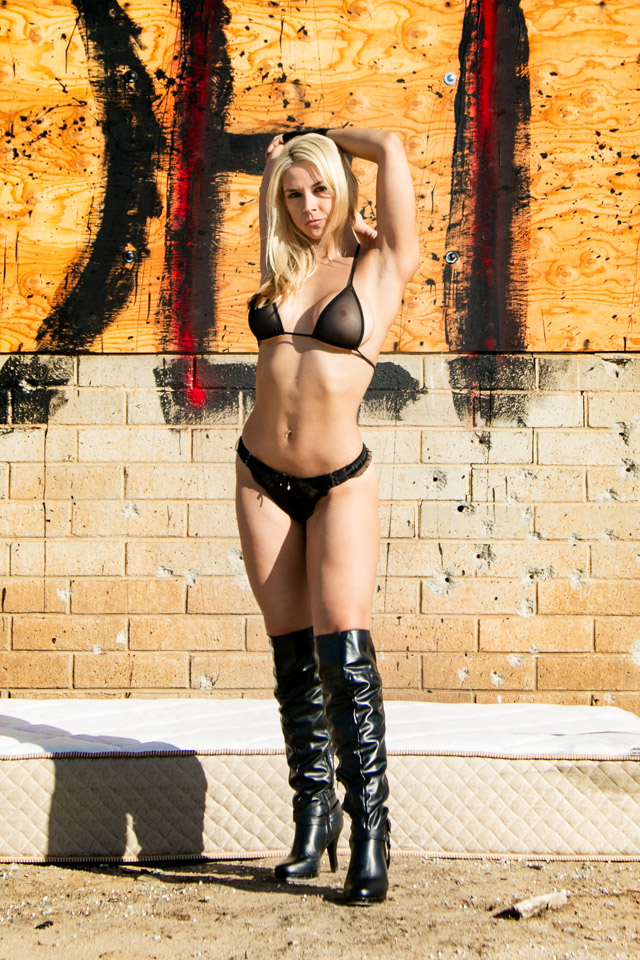 1. How long have you been in the business of selling sex?  How did you begin your career in the adult industry as a pornstar?
Sarah Vandella:  I have been in the business of selling sex for 11 years, and 9 of those years have been on camera and 2 were off-camera. What got me involved in this industry was sheer curiosity and what kept me here was the love I get from filling fantasies and living my sexual freedom through pornography and art!
2. In your experience what is the most exciting part of being a pornstar?
Sarah Vandella:  In my experience, being on set and shooting porn has been the most exciting! I also love meeting fans and getting fun opportunities that come along with being an adult actress. For example, conventions, feature dancing and hosting events, some in other states or even another countries!
3. If you could change anything about the adult industry, what would it be and why?
Sarah Vandella:  If I could change one thing about the adult industry it would be the new talent had to prove that they actually genuinely like sex and like to perform! Proving they're not just here for the paycheck or bragging rights. I think like a trial run or a probationary period would be amazing. I have seen too many fake people coming into this business, taking work from amazing hard-working performers that truly love and appreciate this industry.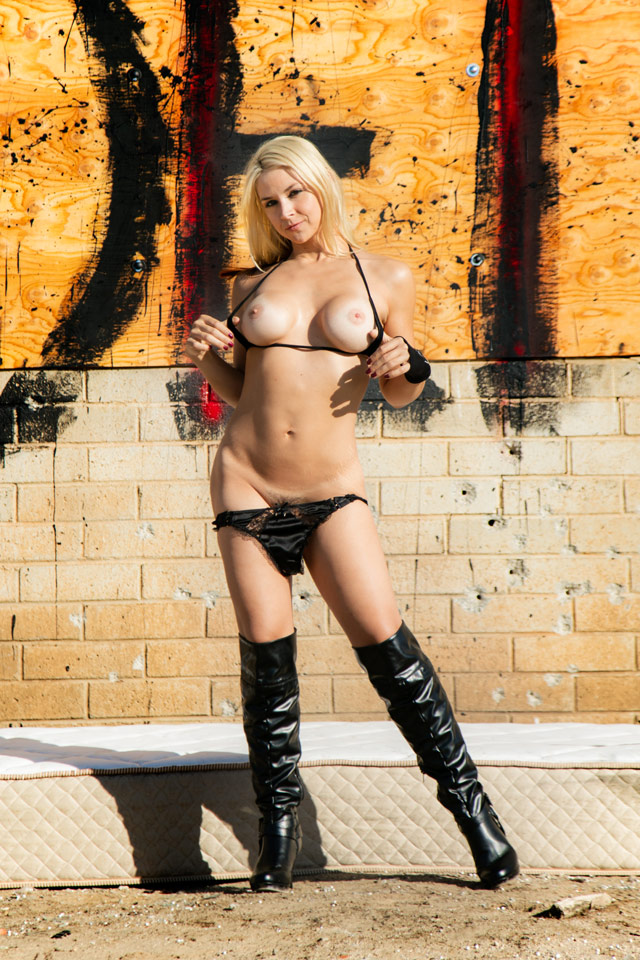 4. Sarah, please tell us a little about your heritage, upbringing and history before your life in porn?
Sarah Vandella:  I grew in a laid back, non-judgemental atmosphere with parents who are reform Jews.  I was adopted, so I don't know my exact nationality.
5. Let's talk about sex! What makes your pussy wet… What are your biggest turn-ons?
Sarah Vandella:  What turns me on the most is tough guys who are bikers with tats. I love a lot of kissing, a guy who's funny but not obnoxious, and who does his own thing without being a douchebag.
6. What about turn offs and mood killers. What do you personally dislike during sex or foreplay in a boyfriend and on camera performing?
Sarah Vandella:  For personal life, I get turned off if a guy doesn't return the favor of oral sex. On camera, I don't like when the man pushes all his body weight on my leg and doesn't realize he's doing it until I gesture or what for a transition.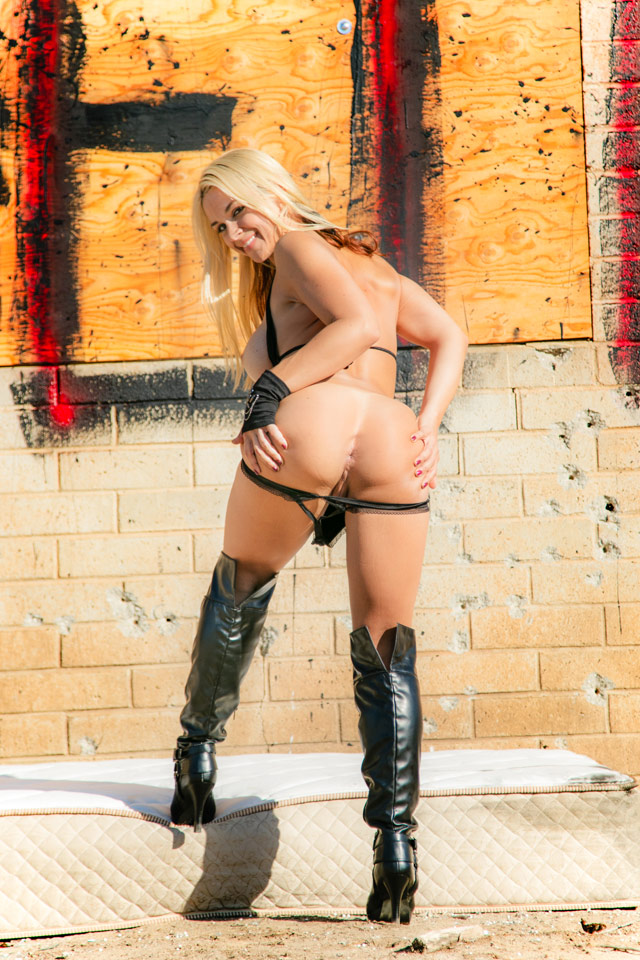 7. How often do you masturbate and what is your typical routine for making yourself cum?
Sarah Vandella:  My go-to for masturbation is the Hitachi Magic Wand. I ideally like to pleasure myself multiple times in a day, but sometimes I have to do a raincheck and save it for another time.
8. Speaking in hardcore terms, we all know there is no boundary in porn these days from double anal to triple penetration orgies! I know we have seen you in a few anal scenes and I even remember one Sarah Vandella Interracial DP Gangbang from Devils Gangbangs. How far have you gone sexually and what can we expect to see from you in the future? Will we ever see you in a double anal penetration scene?
Sarah Vandella:  Sexually I have gone pretty much as far as I can and that's pretty far. I'm not sure if  double anal is in cards, but I might do it in the future.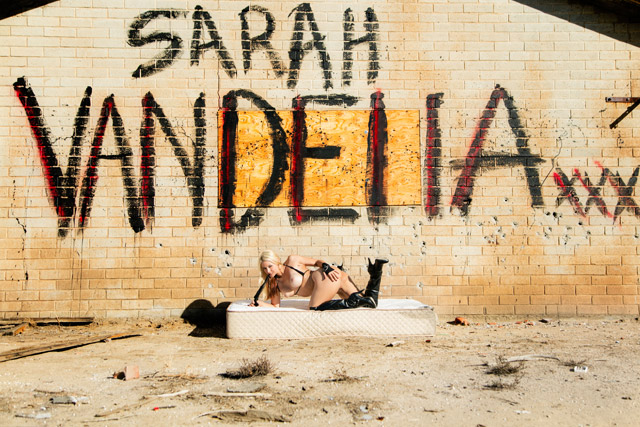 9.  Sarah Vandella, you are one of the best oral sex performers in the adult industry and your blowjobs are paralleled to none.  You were even crowned Throated's #1 Deepthroat Pornstar Challenge Winner for 2015.  We want to hear more about your epic blowjobs!  Do you enjoy oral sex?  Do you have any special techniques or tips on giving blowjobs?  What about gag reflex, do you have one or how do you suppress it?  Is there any cock you can't deepthroat?
Sarah Vandella:  I have enjoyed oral sex for the last 11 years. I love the challenge of a long cock in my throat. The only cock that I can't fully throat is Mandingo. Otherwise, I get off on pleasing and the art of a blowjob is a language that I love to speak.
10.  What is your favorite genre of porn and actions to perform in a scene?  Straight, lesbian, group sex or anything else and doing what kind of positions or sexual actions?
Sarah Vandella:  I can't pick one so my top 3 are one on one boy/girl, lesbian scene with one or more females or a threesome or more are my favorite scenes to shoot.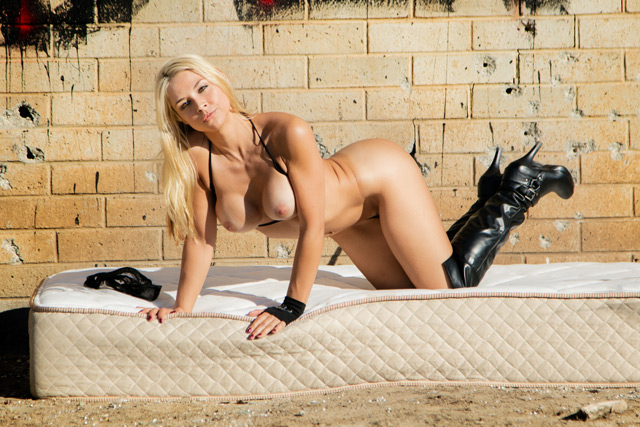 11.  How does performing on camera and having sex in real life off camera differentiate for you?
Sarah Vandella:  It differentiates in the way that I often I am conscious of sounds and gestures I make because I don't want to appear to porny when the cameras aren't rolling. I want it to be authentic.
12.  Married, boyfriend, girlfriend, single?  Do you have a love interest in your life currently?
Sarah Vandella:  My fans are practically my boyfriends. However, I am very selective with off camera lovers. The meat of my love life is on camera shooting porn.
13.  In your free time when you are not busy doing photo shoots and filming adult videos.  What are your hobbies and what do you enjoy doing?
Sarah Vandella:  My hobbies are working out, taking yoga classes and I recently started exotic dance class lessons and pole dancing, which is super fun and not only a workout but is also getting me ready for my feature dancing gigs.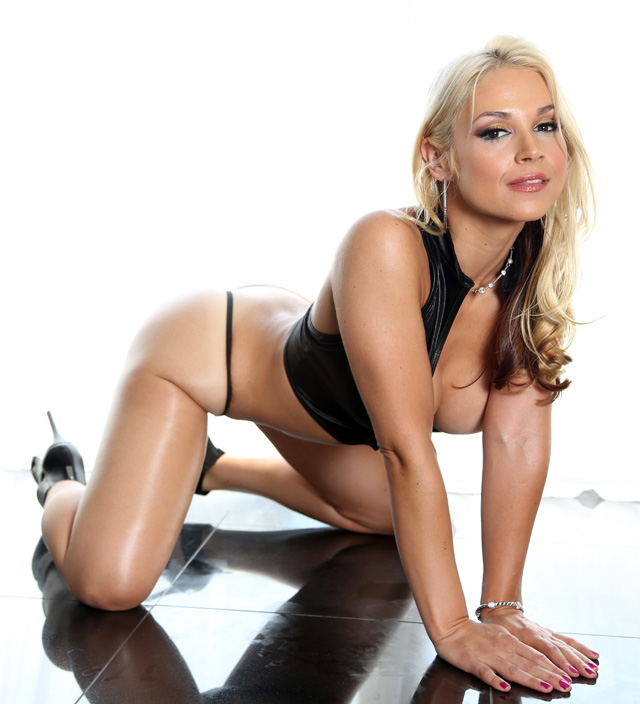 14.  What is the craziest thing you have ever done in real life?
Sarah Vandella:  I had sex in a jerk-off dirty movie theater where they show porn movies, but I had sex there.
15.  Please tell us something about yourself, Sarah Vandella that most people don't know?
Sarah Vandella:  I'm terrified of condiments because there was a shoot that they wanted me to do where I was supposed to pour them on my head, and I've been traumatized by condiments since.
16.  We're interested in your personal dreams and aspirations. Asides from your career, what do you want to accomplish or do in your life time?
Sarah Vandella:  I would like to get gangbanged by a motorcycle group of hot 40 something's of all colors, like a rainbow. Then, have them cum all over me like bukkake. Then my dream would be for one of them to approach me and tell me that he wants me all to himself from now, but I can fuck other dudes. Outside of that, I'd love to become a yoga teacher.
17.  Can you please share with us your upcoming events, business plans and career aspirations. Are you currently working on any other projects, adult or mainstream that you can let us in on?
Sarah Vandella:  I'm grateful to be continuing with shoots and working in the adult industry. I have a bunch of new titles coming out and fans can find that information on my Twitter at @mssarahvandella. I have a feature dancing gig in San Francisco and a summer show at Al's Diamond Cabaret is scheduled for August 4-6.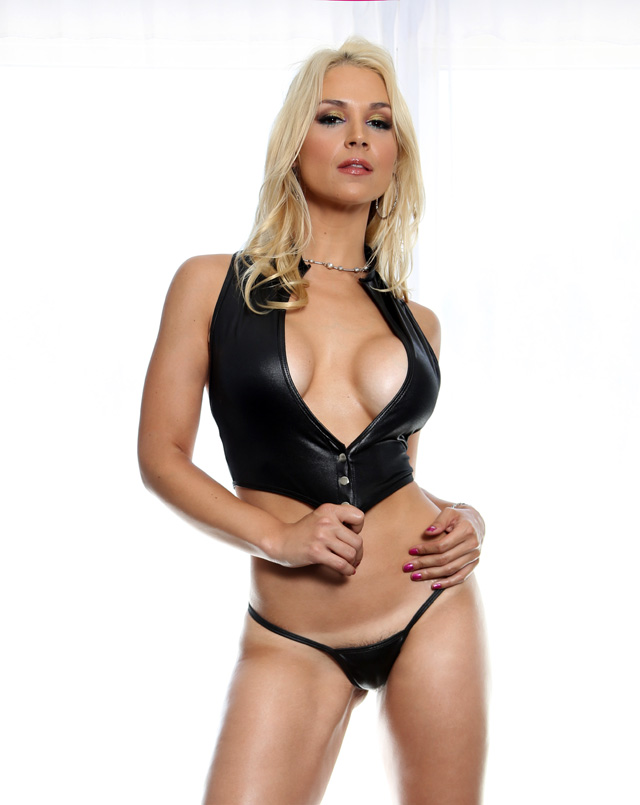 18.  Leave us with a true taste of the sweet, sexy and delicious Sarah Vandella!  If you were ice cream, what flavor would you be?
Sarah Vandella:  Mint chocolate chip, baby, all the way!
19.  Is there anything else you would like to share with your fans and our readers?
Sarah Vandella:  I would like to thank my fans and your readers for their support. Please be sure to reach out to me on my social media and my website, sarahvandella.com. You can text/call me directly on Dreamlover at Dreamlover.com/SarahVandella.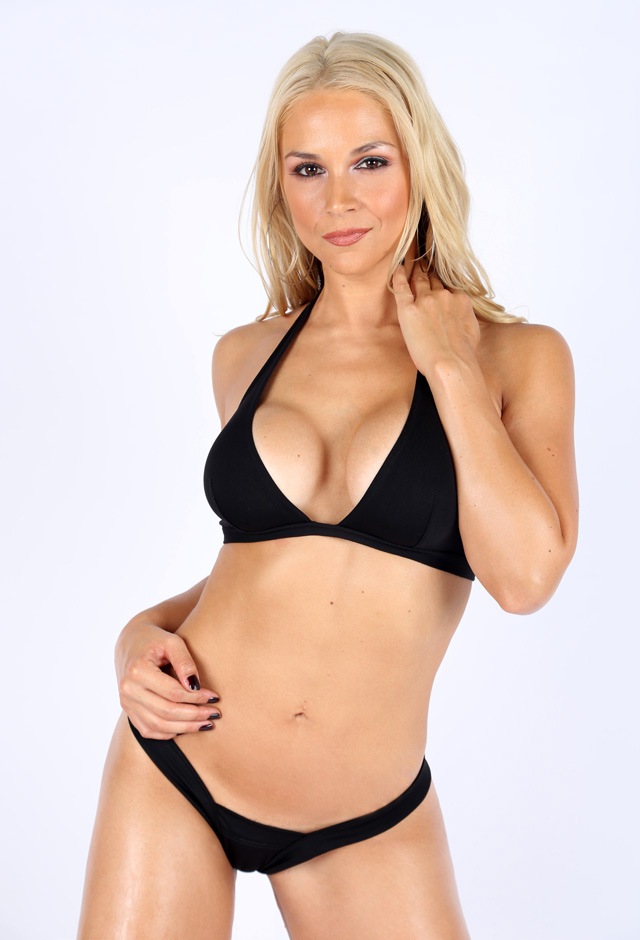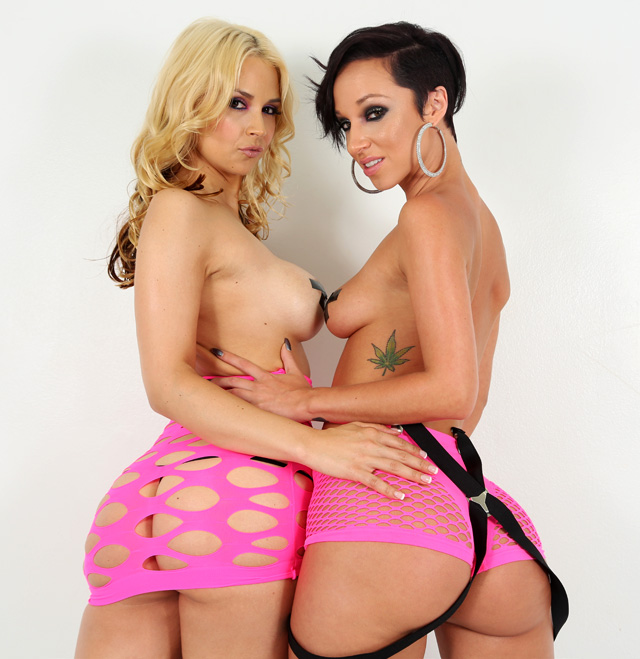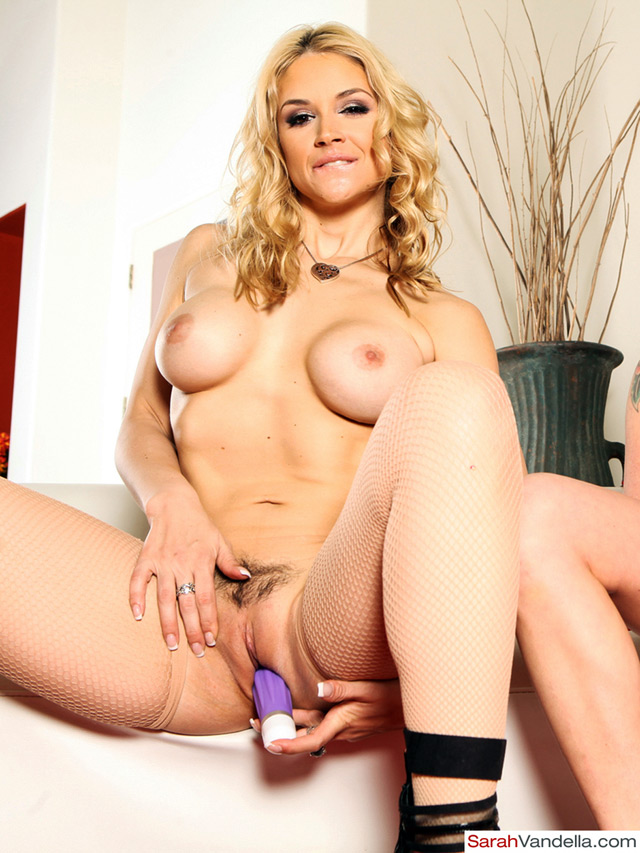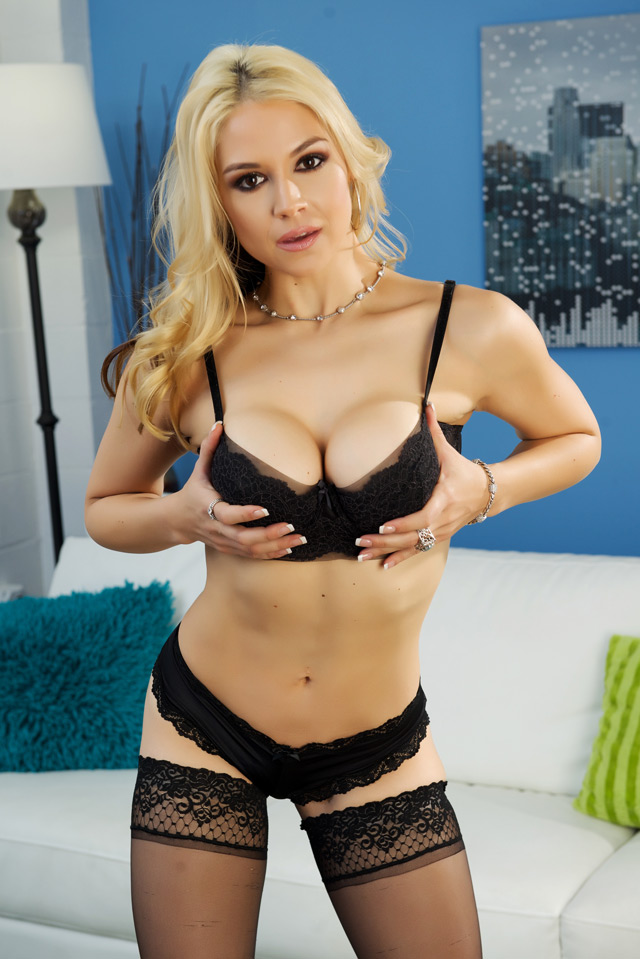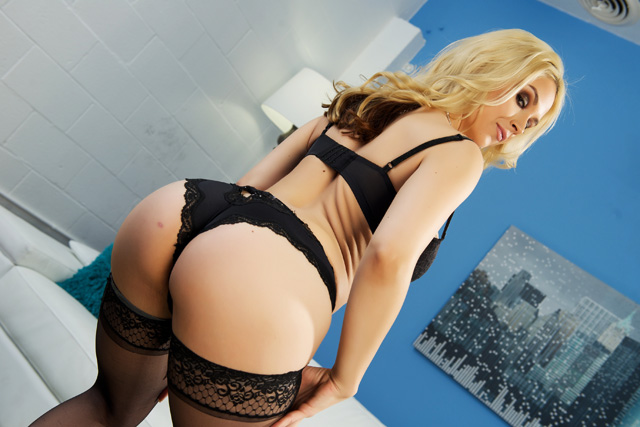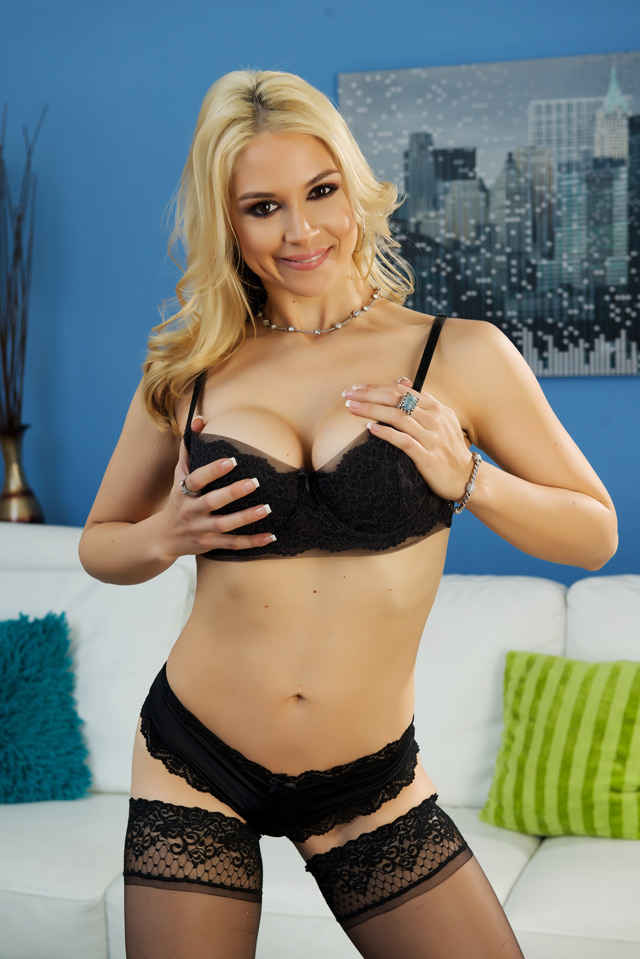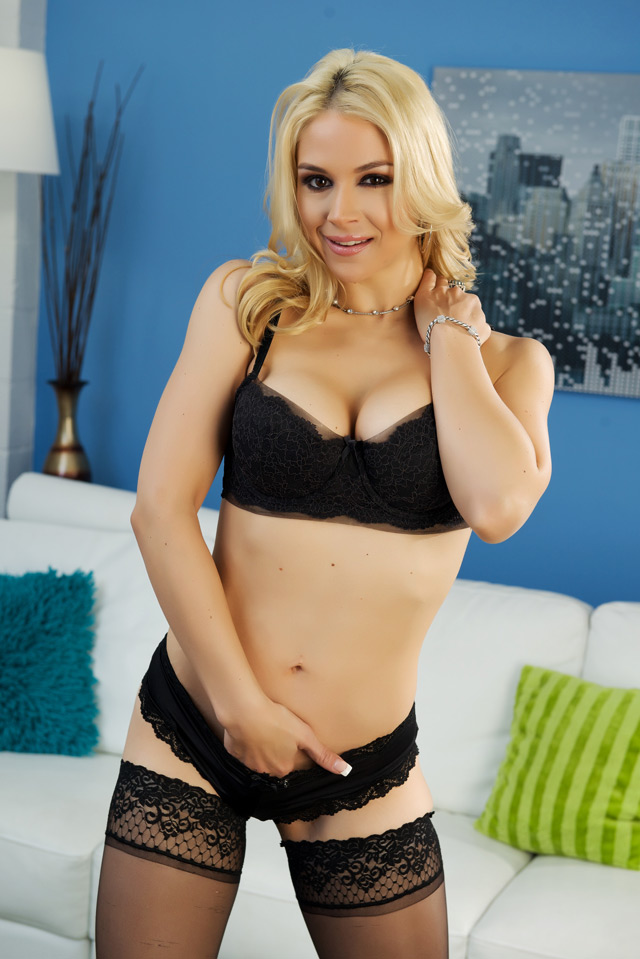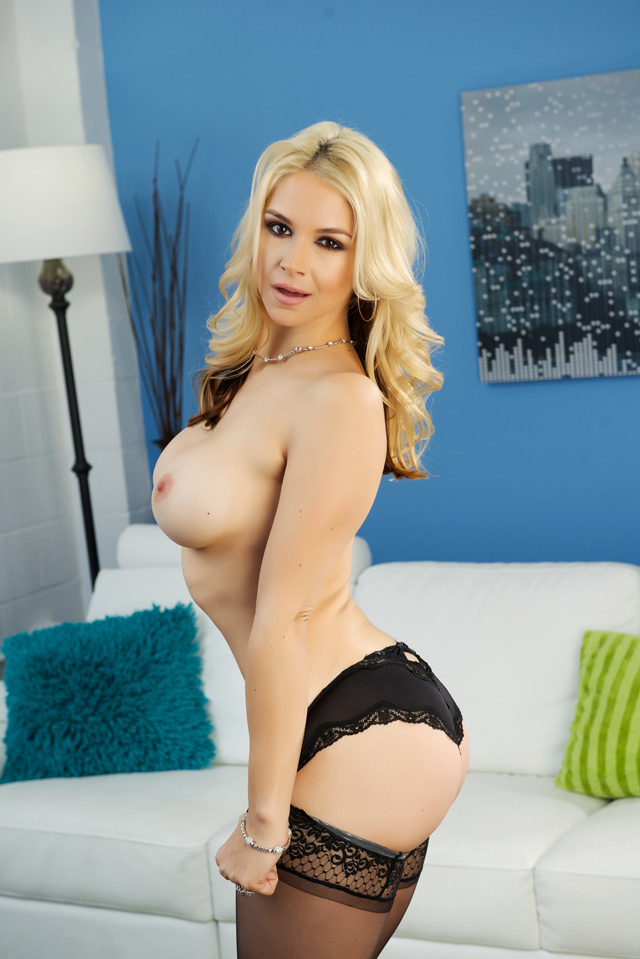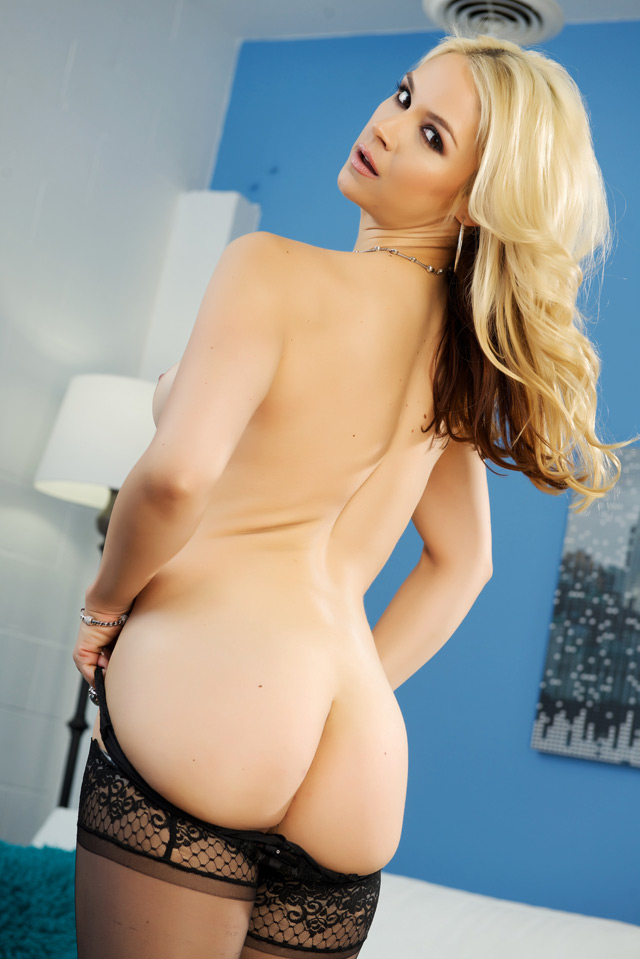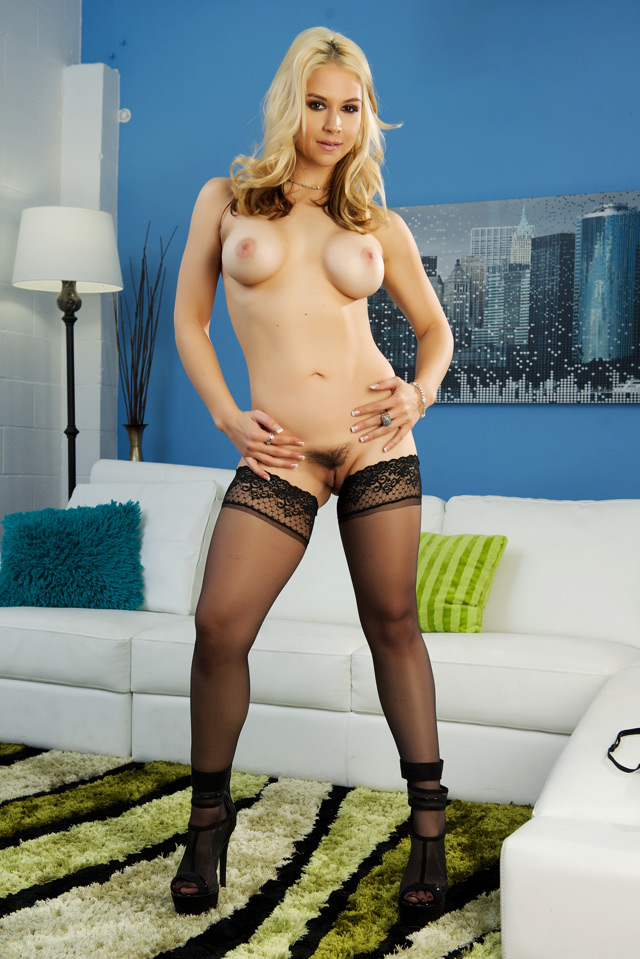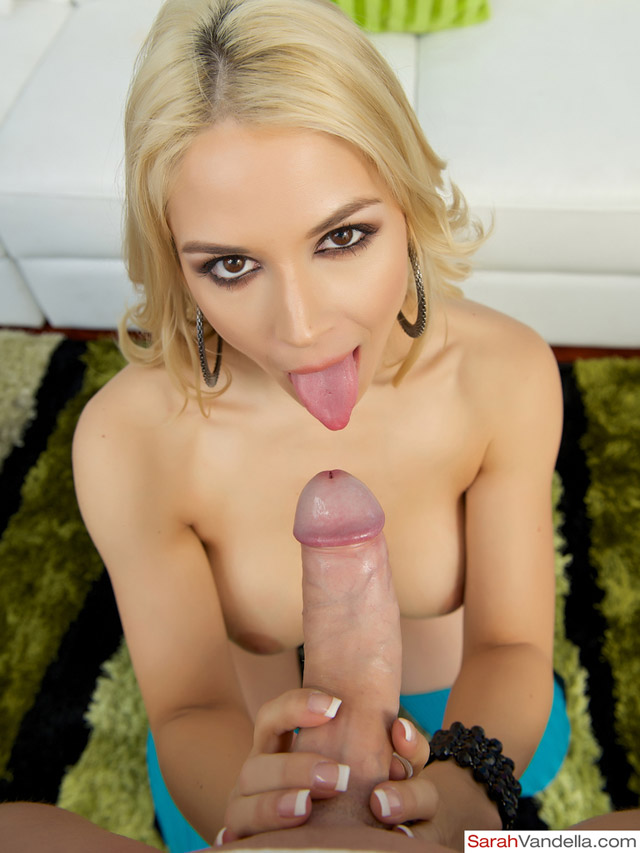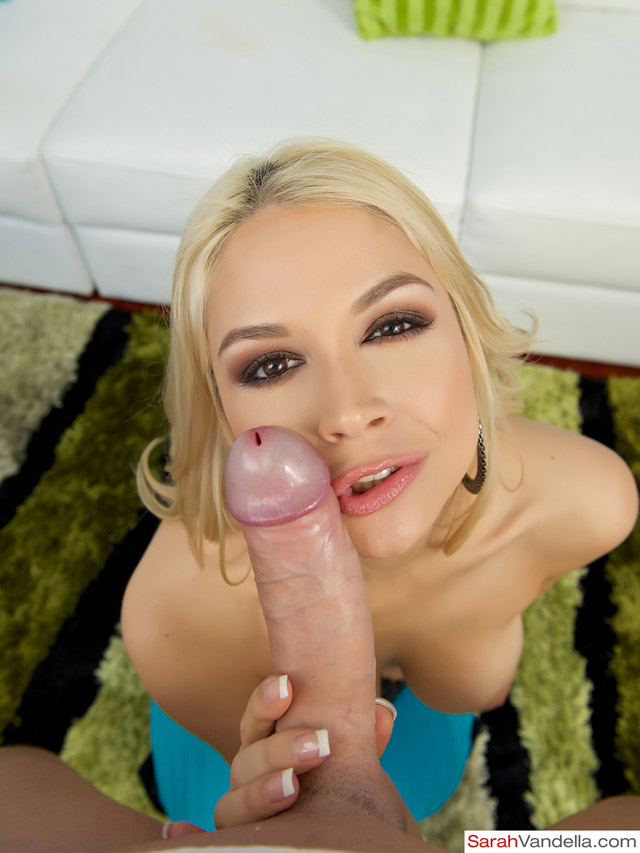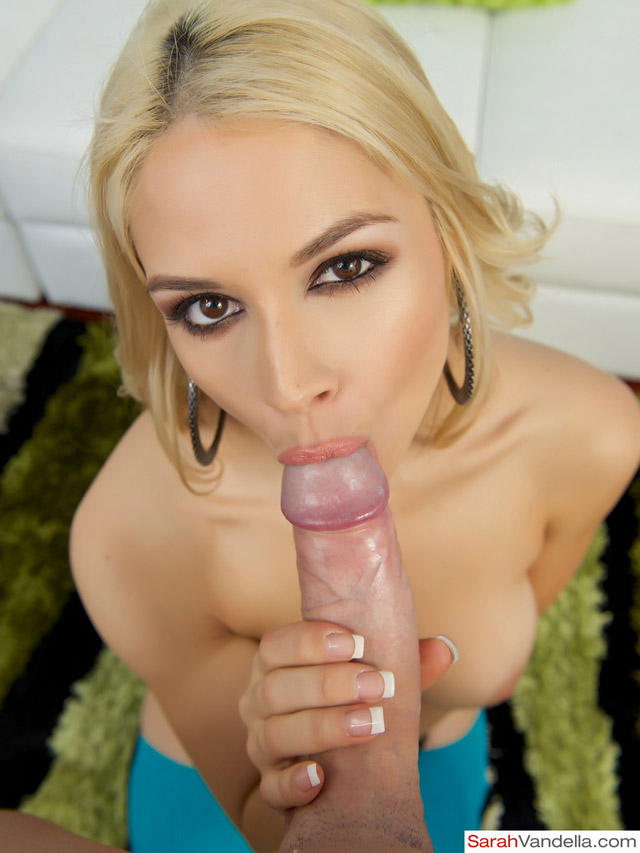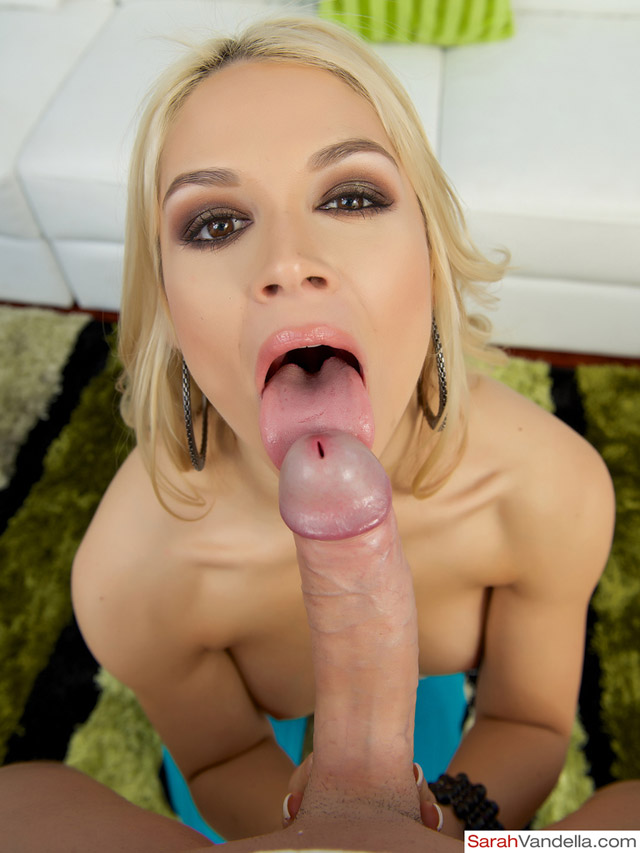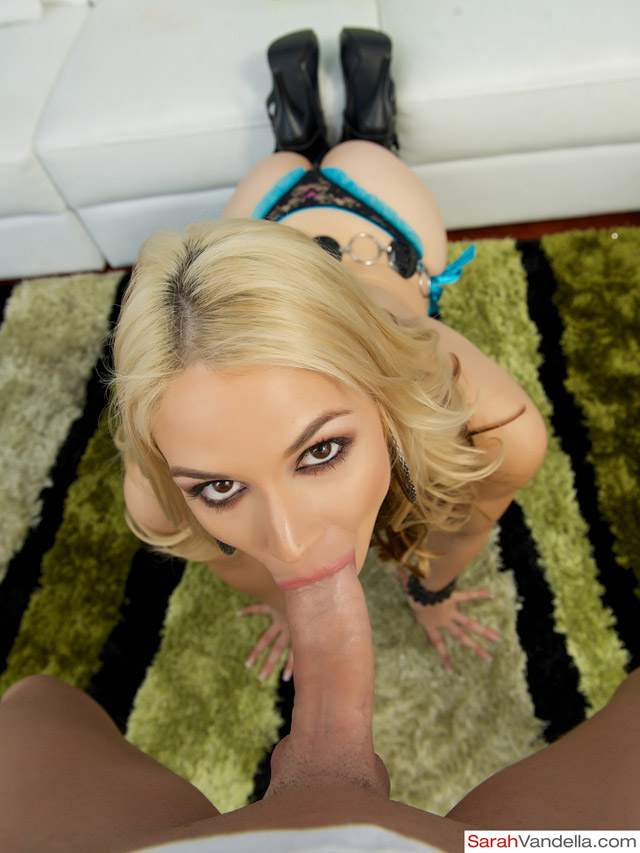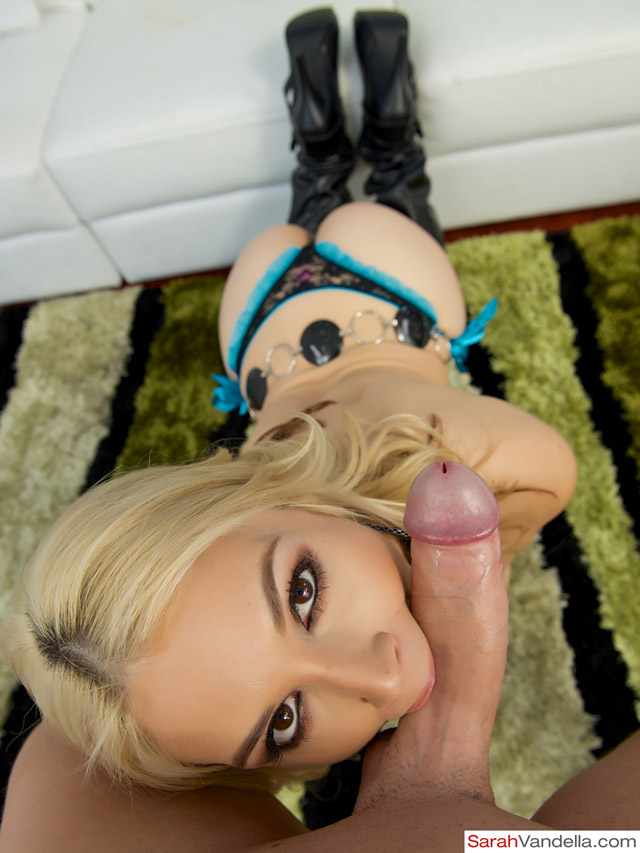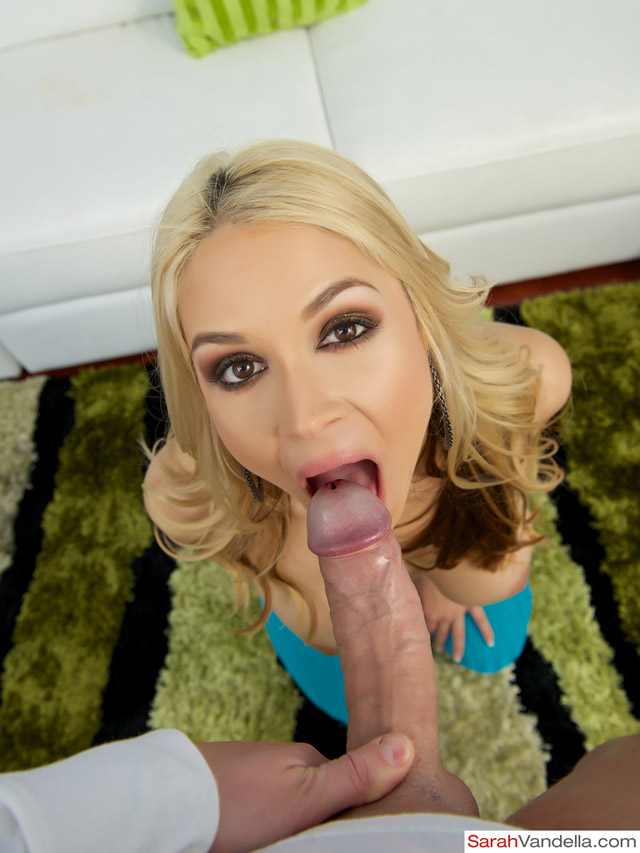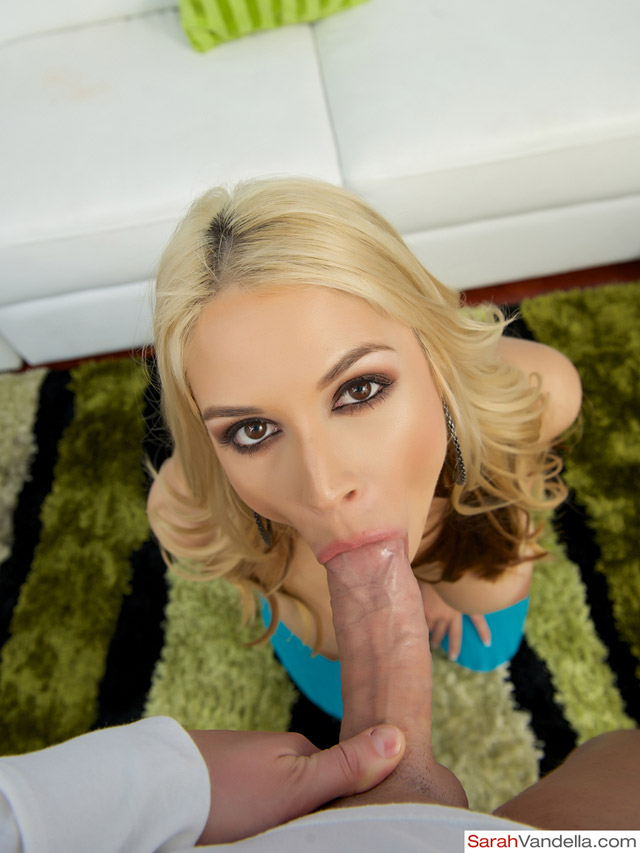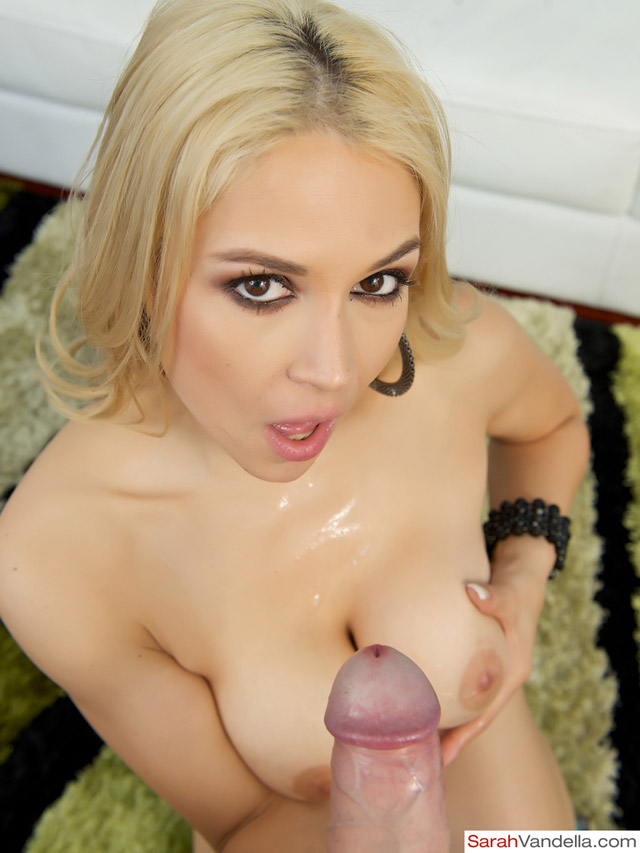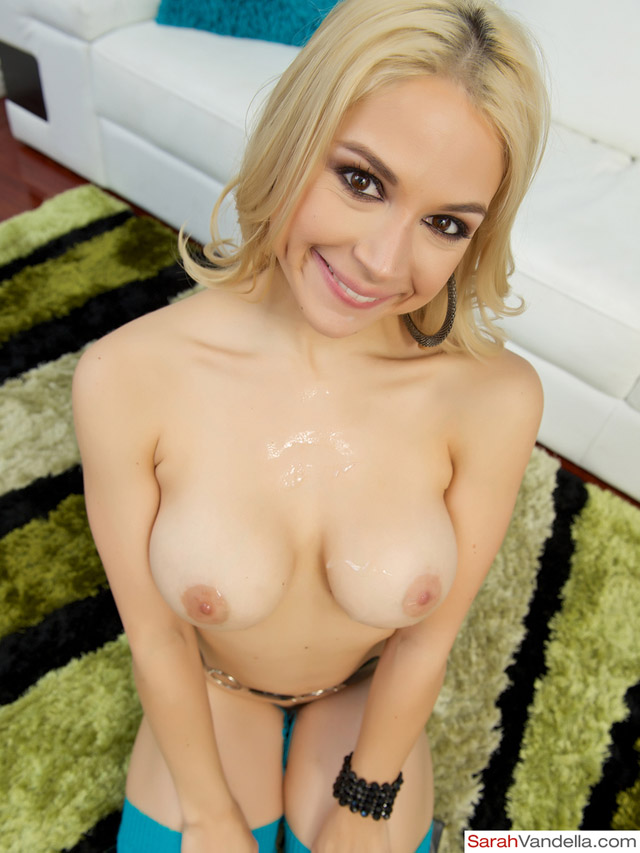 Visit pornstar Sarah Vandella's official website to watch the deep throat queen in action!  Inside you will find Sarah Vandella in hot solo, lesbian, hardcore & group sex!  Is Sarah too hot for you to handle?  ENTER the one & only official site of blonde bombshell Sarah Vandella now!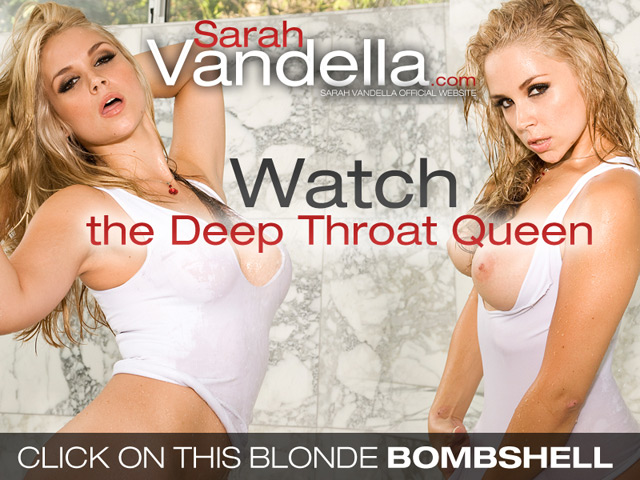 Return to cover of Porn Corporation magazine or continue reading Pornstar Interviews.
Previous article ft Sarah Vandella:  Stripper Experience: Sarah Vandella POV Blowjob
View all of the articles starring Sarah Vandella featured on our site.  More Interviews:
Raven Bay – Jenna J Ross – Olivia Wilder –  Nikita Von James – Allison Moore – Karla Lane
Kayla Jane Danger – Natasha Starr – Karmen Karma – Leia Down – Mia Gold – Nora Noir
Looking for juicy editorials & interviews from the Adult Industry or Porn Corporation Girls?
Keep up on the latest & read our hottest topics:  New Porn Sites – Porn News & Adult Parodies
April's top news: Summer Brielle Launches Official Site – Lubed: New 4K Porn Site
Angel Smalls First Anal Sex! – Cassidy Nicole Launches Site – New Site: This Years Model
Tags:
ass
,
ass eating
,
ass licking
,
babe
,
babes
,
big cock
,
big dick
,
bizarre
,
blonde
,
blowjob
,
boobs
,
booty
,
bra
,
busty
,
close up
,
close ups
,
crazy
,
cum
,
cum hungry
,
Cumshot
,
cumshots
,
deepthroat
,
dildo
,
dildos
,
erotic
,
Exclusive Interview
,
fun
,
hardcore
,
hardcore xxx fucking and sucking
,
high heels
,
HOT
,
insane
,
Interview
,
Jada Stevens
,
jizz
,
legs
,
lesbian
,
lesbians
,
licking
,
lingerie
,
masturbation
,
naked
,
New
,
nipple
,
nipples
,
nude
,
nylons
,
official pornstar website
,
oral
,
outdoor
,
outdoors
,
panties
,
Pink
,
Porn
,
Porn News
,
pornstar
,
Pornstars
,
POV
,
premiere
,
pussy
,
rimjob
,
rimming
,
round ass
,
Sarah Vandella
,
sex toy
,
sex toys
,
sexy
,
Solo Interviews
,
special
,
stockings
,
stripper
,
strippers
,
tight ass
,
tits
,
toy
,
toys
,
Twitter
,
vibrator
,
wild
,
world premiere
,
XXX