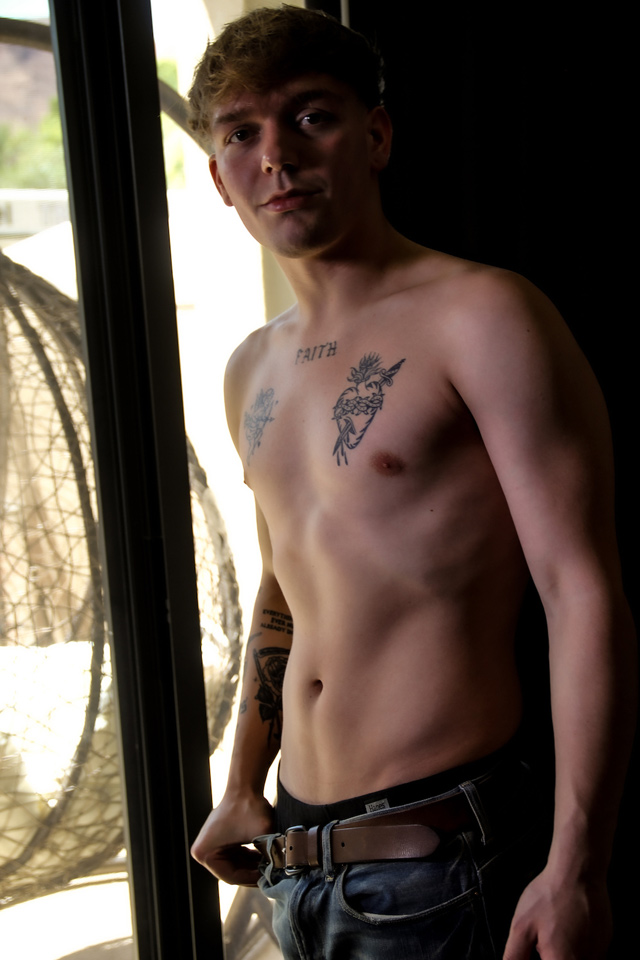 1. How did you begin your career as a male porn star and how long have you been performing in the adult industry?
JOSHUA LEWIS:  I appreciate that so much, but I wouldn't consider myself a male porn star more so an adult performer [laughs]. Last year, COVID19 definitely changed quite a few things for me. I was going to attend my first year of college at Kent State for fashion design. However, classes were entirely online, and I wasn't going to get the experience I wanted that way. After taking up a part-time job at FedEx for a month or two, I grew incredibly tired of it and decided I wanted to try out OnlyFans in January of last year. I fully committed to it as adult performing was something I always wanted to do in the back of my head. I made my way down to Vegas from Ohio, where I eventually met and worked with many performers and content creators. Months later, I finally decided to push my career and sign with OC Modeling. I've now been shooting for four months, and I absolutely love it.
2. Please share with us a little bit about your heritage and where you grew up?
JOSHUA LEWIS:  I grew up in Toledo, Ohio, my entire life. It's a semi-big city, but each part of it was different. I spent a lot of my childhood moving around, especially since my dad was on active duty in the military. Also, my family is primarily Christian, but my mom, dad, and I never really attended church with the rest of them.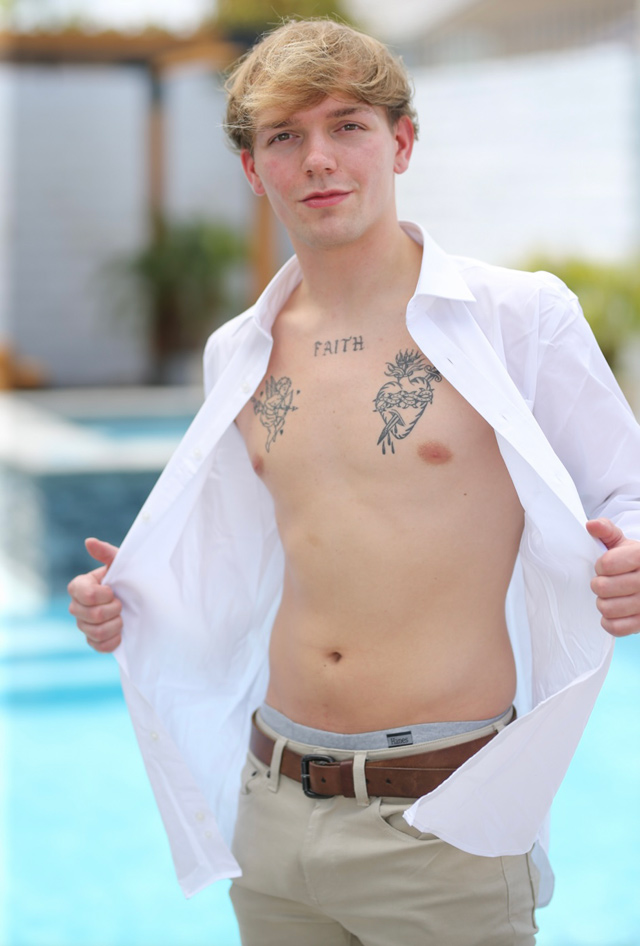 3. In your short time filming for professional companies, you've quickly risen to the top and are one of the most requested male talents! Please share with us what you believe has been your recipe to success?
JOSHUA LEWIS:  Thank you so much! I'm definitely so thankful to be hired so often and be so well received. I don't think there's any clear recipe for success. I believe we all have our own paths that get paved in front of us, and it's whether we take it or not. I can say that it's a lot of hard and constant work, not only working on set but keeping up on social media and your own websites. The biggest thing is staying consistent without burning yourself out. Once the gears are rolling, don't let up because that'll slowly and surely take you to the top. Also, being professional, respectful, and willing to learn is another extremely important thing. When you're working on set, you need to think of ways to open up, have sex better for the camera, act on top of this, and put yourself in the scene instead of just with your co-star. I always go on Pornhub or Twitter and look at what other performers are doing, to better my performance. Not only that, when I'm on set, I always try to make sure my co-star and crew is taken care of, whether they need something, if I can help, or simply just listening and taking in that advice for future reference.
4. What advice do you have for men interested in becoming a porn star?
JOSHUA LEWIS:  There's so much advice I could give to a man interested in joining porn. I say the biggest thing is that it's not all just entirely having sex and having the greatest time. Some days are rough, long, and exhausting. Also, sometimes you need to pull your head out of wherever it is, so that you can be there for a scene. Porn isn't just somewhere to go and make money. I truly believe it's something you need to be passionate about, or you're going to crash hard on your face. It's consistent, hard work that you can't really just shut off when you get offset; it feels like A 24/7 job at times, but I think that's why I appreciate and love it so much.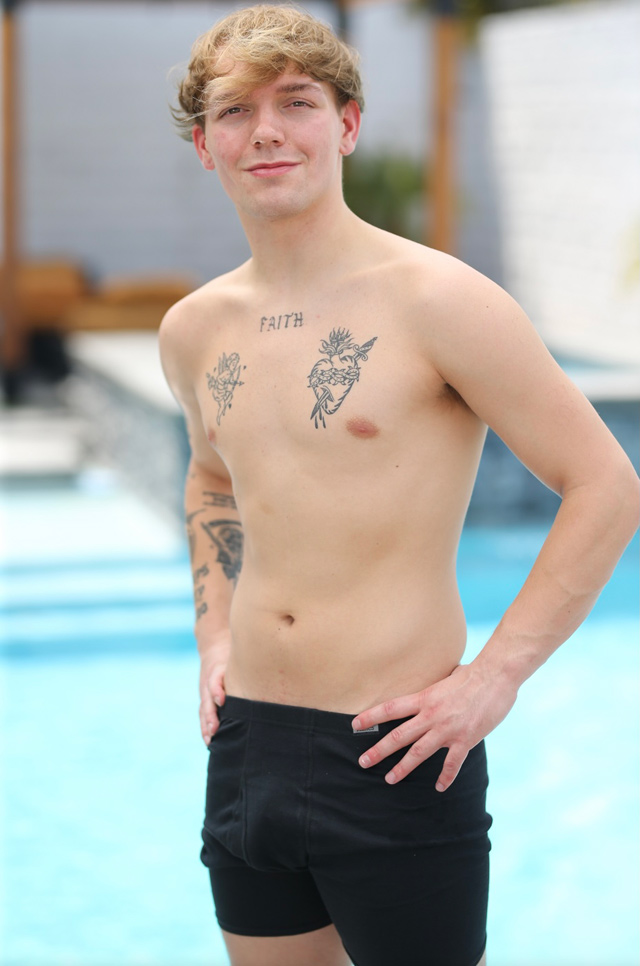 5. Many men who watch porn fantasize about becoming a porn star but don't fully understand the reality and difficulties male performers are faced with on a professional set and the amount of raw talent and skill that is required to be a porn stud. There is a lot going on behind the scenes that these men don't see or think about while watching the finalized productions. Please share with our readers a glimpse into the reality of being on a porn shoot that they may not realize when fantasizing about becoming a male porn star.
JOSHUA LEWIS:  Many men fantasize about being a male performer onset; when I was younger, I had those same feelings. There is so much more going on behind the scenes than most would believe; I was even a bit shocked when I learned about how professional sets worked. I think my biggest mistake was that I thought I'd have to have sex for six to eight hours at a time, which is completely false. We start our days usually hanging out when we get there, filling out paperwork, doing sign-ins (model releases, consent, etc.), going through wardrobe, having breakfast, and doing makeup. We spend hours doing dialogue, key shots, repeating the same scene from different angles, and mores until we finally have sex at the end of the day, for maybe an hour, sometimes two.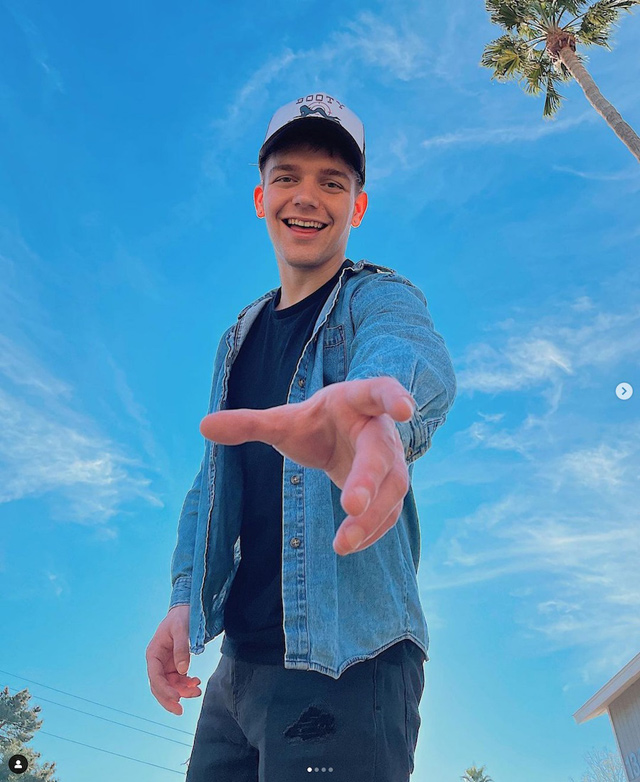 6. How many women have you had sex with and how many women did you sleep with before entering the adult industry?
JOSHUA LEWIS:  I was definitely having a lot of sex with multiple women before I got into the adult industry; triple digits, and I'm not just saying that. I really enjoy having sex, but it didn't prepare me for all the various positions I'd have to do on set.
7. Are you currently in a relationship?
JOSHUA LEWIS:  I'm currently single, and I'm going to keep it that way. I have a running joke that my dick is community property, because of a line from the song "Community Property" by Steel Panther that one of my favorite directors told me about.
8. Please describe your definition of an ideal woman?
JOSHUA LEWIS:  I don't think I really have any definition or perception of an ideal woman. I think any girl willing to communicate with me, support me, and be there for me is all that I would need.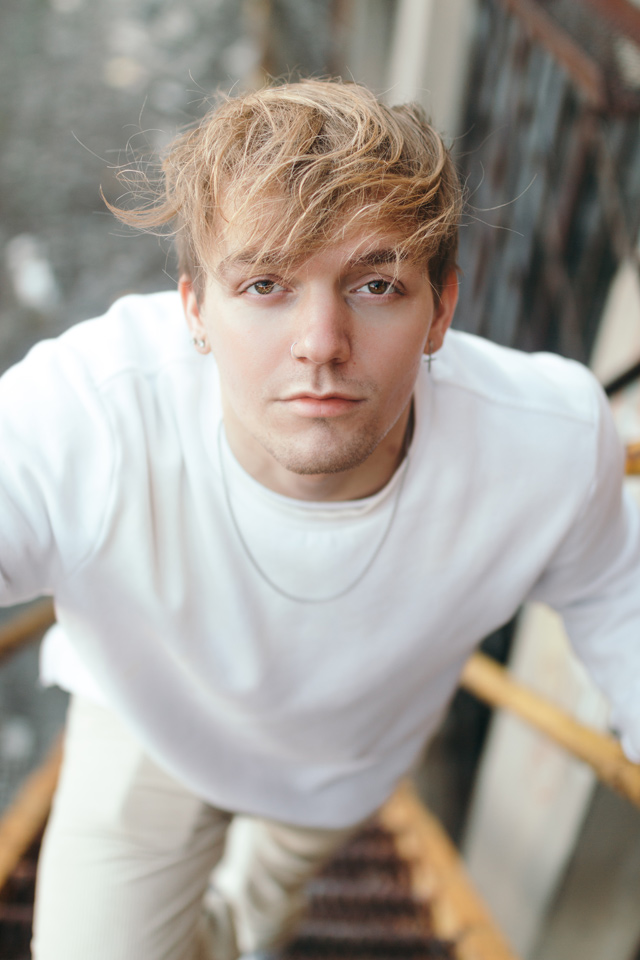 9. What are your biggest turn-ons and what kills the mood for you?
JOSHUA LEWIS:  My biggest turn-on is somebody being able to communicate with me. Tell me what you like, what gets you off, how I can please you, and what you don't like. I hate guessing how somebody is feeling or what would turn them on. I also have a thing for eye contact. It's really hard to connect with somebody when they look down or not at you when you're having a conversation. I like seeing that somebody is interested and not just there. Things that kill the mood easily for me are bad manners and bad hygiene immediately. I can't stand rude and obnoxious people; I'm way too big on treating everyone with respect.
10. Where is the craziest place you have ever had sex?
JOSHUA LEWIS:  The craziest place I've ever had sex was on the side of a church or in the very back of my high school ex-girlfriend's mom's SUV while she was driving.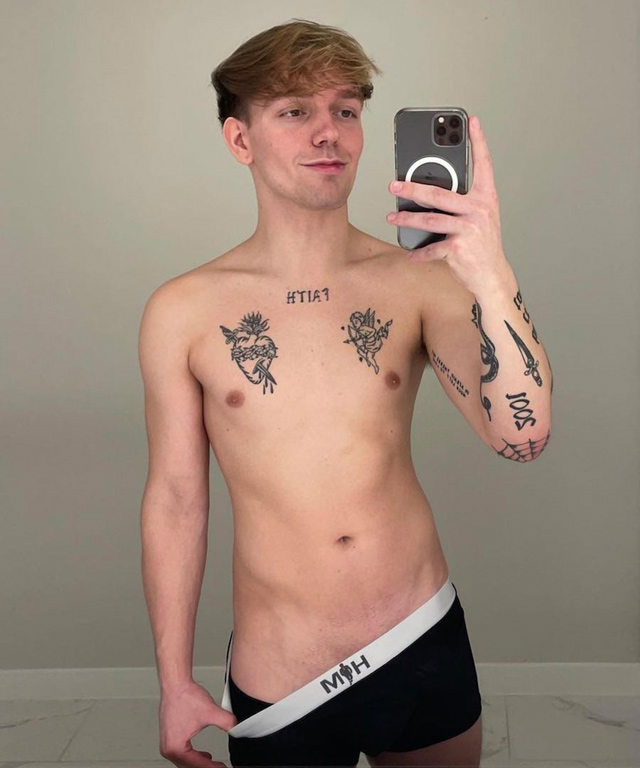 11. How often do you masturbate when all the cameras are off, just for personal pleasure?
JOSHUA LEWIS:  It's definitely hard to masturbate when all the cameras are off because I work so much. But when I have a couple days off, it's definitely frequent, because I'm always in the mood and don't want to cum too fast on set.
12. What's your go-to routine for staying in shape? In terms of physical activites do you like to go to the gym or play sports or just have a lot of sex?
JOSHUA LEWIS:  I don't currently have a set routine because of my work and travel schedule, so sex is definitely one of the biggest ways I stay in shape. I enjoy going to the gym, hiking, and playing basketball to stay in better shape, when I have the time.
13. Can you cook and what is your favorite cuisine or foods to eat?
JOSHUA LEWIS:  I might be one of the worst cooks, but I'm working on it currently. I will say I'm pretty good at making different pastas or cooking on the grill. My favorite foods to eat are chicken enchiladas, grilled cheese, cereal, or fruit.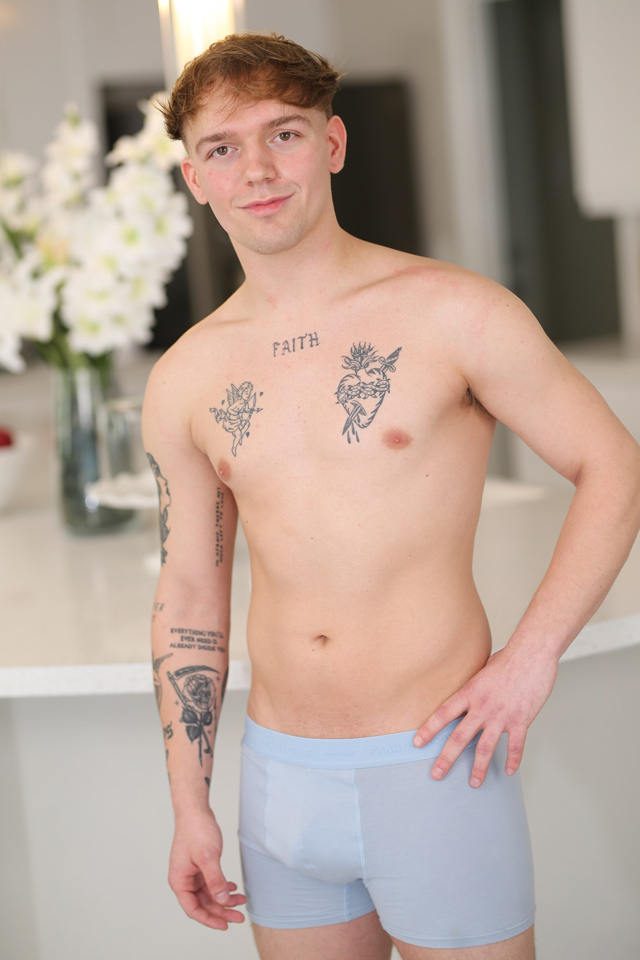 14. When you are not busy on set filming porn, what do you enjoy doing for fun?
JOSHUA LEWIS:  When I'm not on set filming porn, I'm usually at the gym, hiking, hanging out with friends, watching TV, or playing video games.
15. If there was one thing about the adult industry that you could change, what would it be and why?
JOSHUA LEWIS:  I would change how looked down upon it is. I know it's definitely grown more in the past few years, especially with adult performers getting more mainstream roles, but I would like to see it become more mainstream and accepted.
16. You've already been on set for a number of the top adult sites, including Brazzers, Reality Kings, Team Skeet, Nubiles, and the list goes on. What companies would you love the opportunity to work with that you haven't filmed for yet?
JOSHUA LEWIS:  There are a couple of companies I would love the opportunity to work with still, and those would be Deeper, Naughty America, MissaX, and Wicked. There are a lot more but those are my top four. Their directors are phenomenal, and I love the work they put out. You can tell how passionate they are about what they film.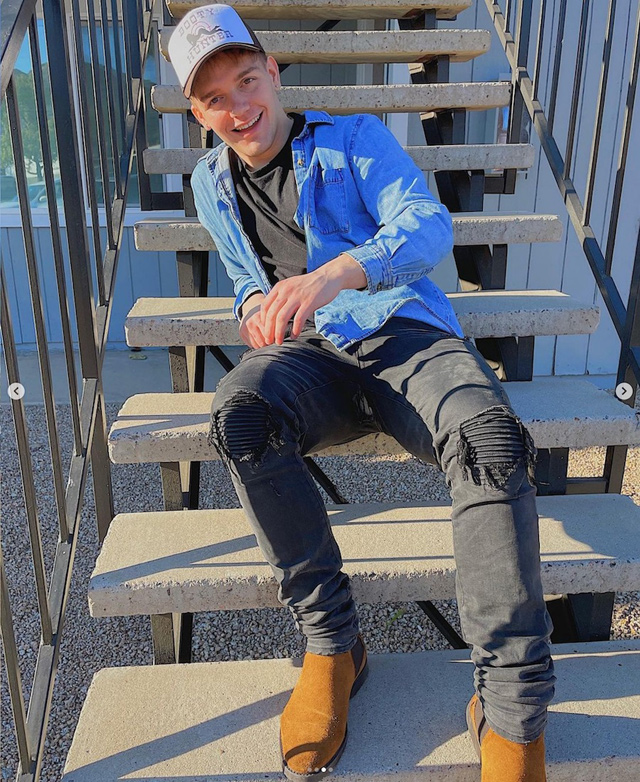 17. What are your career aspirations, and where do you hope to see yourself in 5 years?
JOSHUA LEWIS:  I want to perform better, whether I'm on set during the acting or sexual portions. I want to become the best male performer I can be, not just for myself but also for everyone I work with and for. I'm sure I'll be performing for years to come, but I would love to direct or do other things behind the scenes in the next five years.
18. Do you have any scheduled appearances, or events, or upcoming porn scenes releasing soon that you can share with us?
JOSHUA LEWIS:  I don't have any scheduled appearances or events. But I do have a couple of scenes coming out soon for Team Skeet and MYLF. Be on the lookout for other scenes that I have coming out from Adult Time, Nubiles, Reality Kings, and Brazzers as well.
19. For the record, please share with us your official social media accounts.
JOSHUA LEWIS:  Twitter: @ joshualewisxxx Instagram: @joshuaaalewisss Reddit: reddit.com/r/joshualewis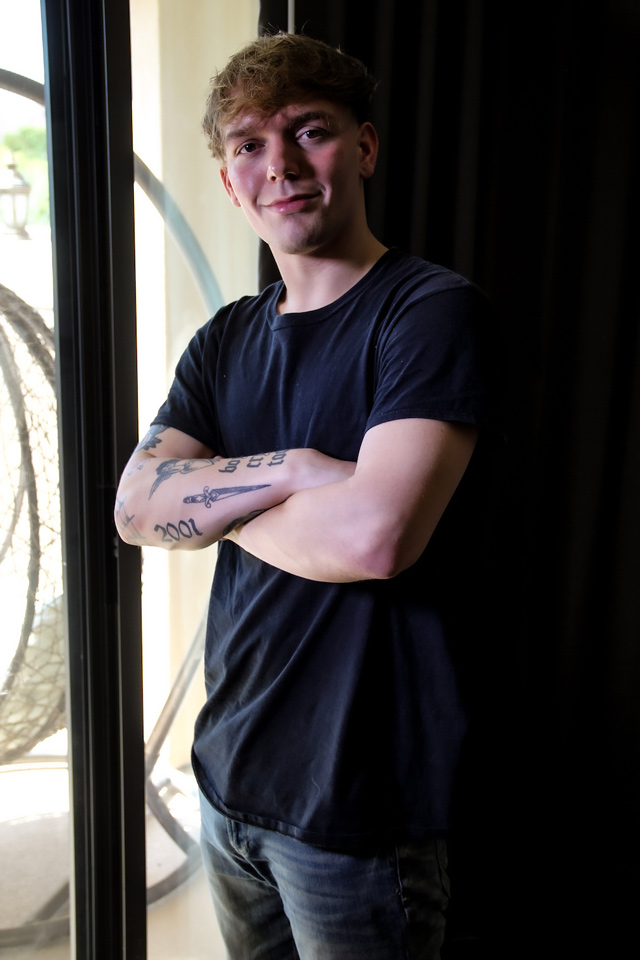 20. Leave our readers with a taste of sweet bad boy Joshua Lewis… If you were ice cream, what flavor would you be?
JOSHUA LEWIS:  I would be Neapolitan because I'm a mix of everything.
21. Is there anything else you would like to share with your fans, our readers or your colleagues in the adult industry?
JOSHUA LEWIS:  I would like to say thank you for having me, thank you to my fans for supporting me, thank you to my publicist Erika for making things like this happen, and thank you to my agents OC Modeling for setting me up for success. I would not be here without any of them, and without these interviews, I wouldn't be able to get myself out there as much.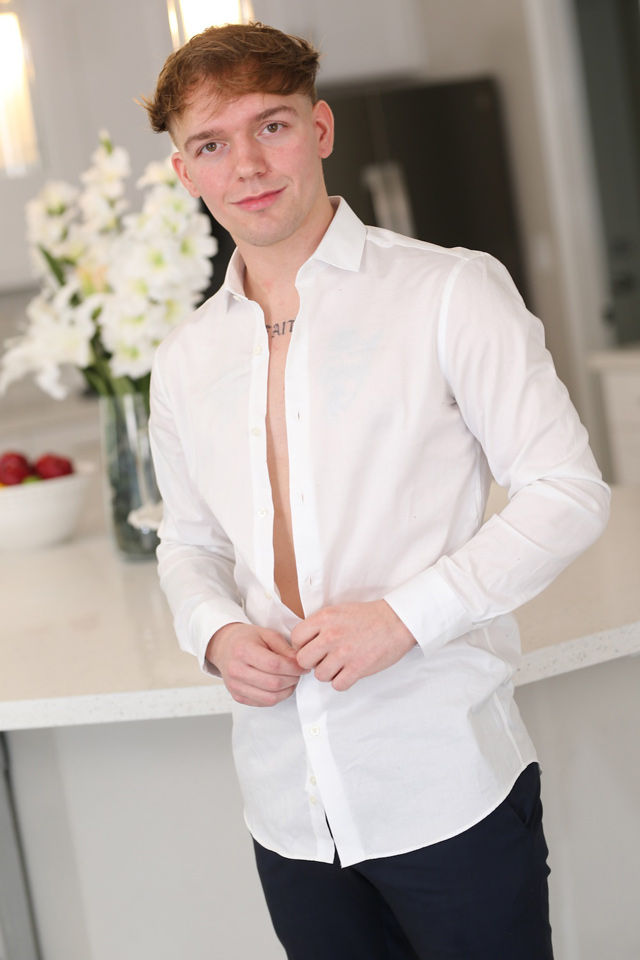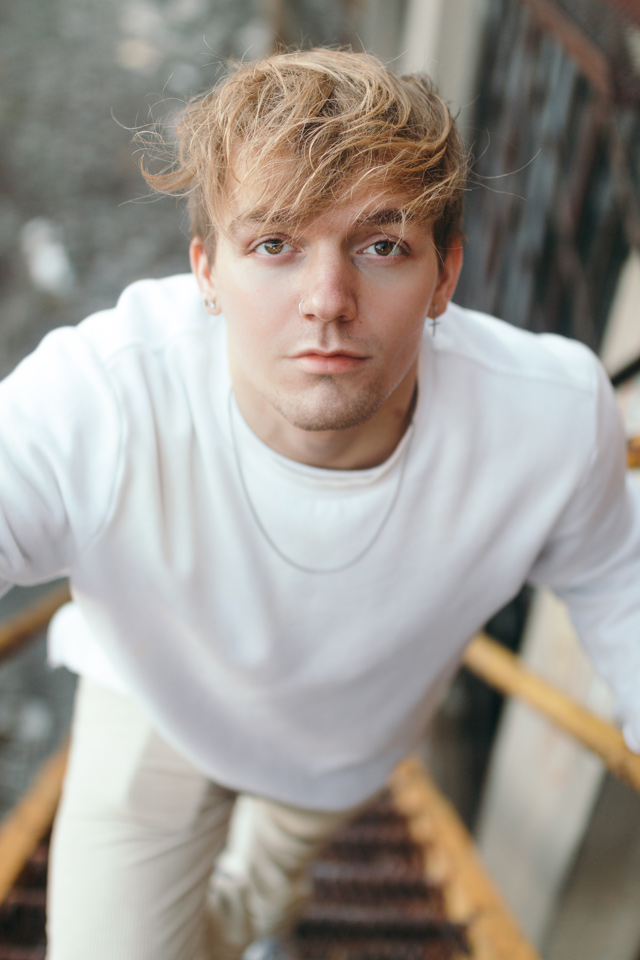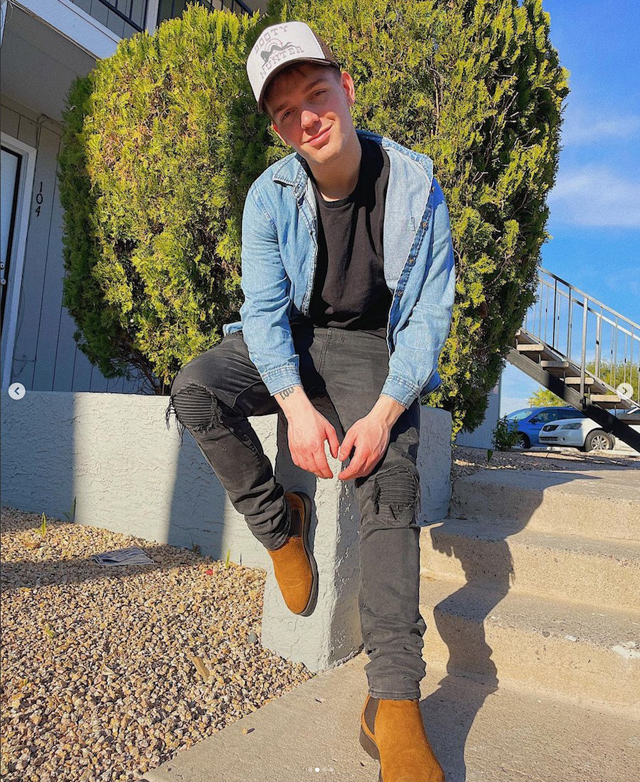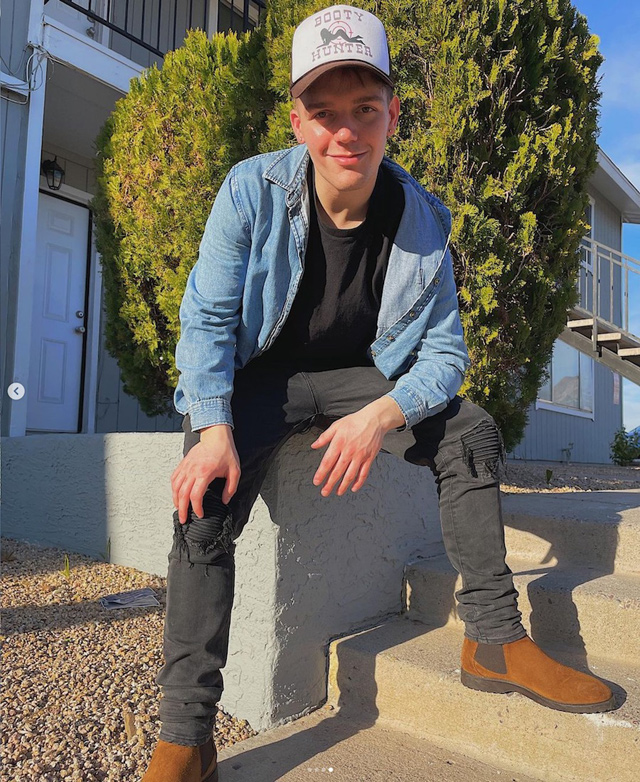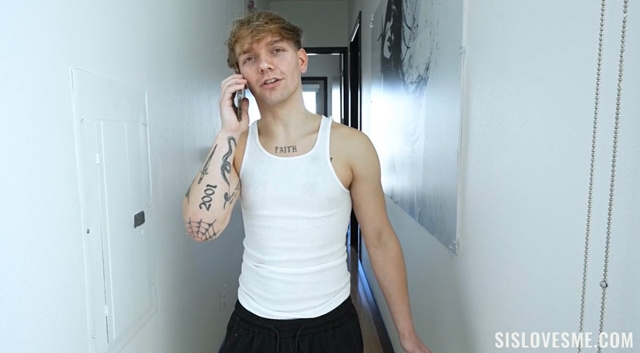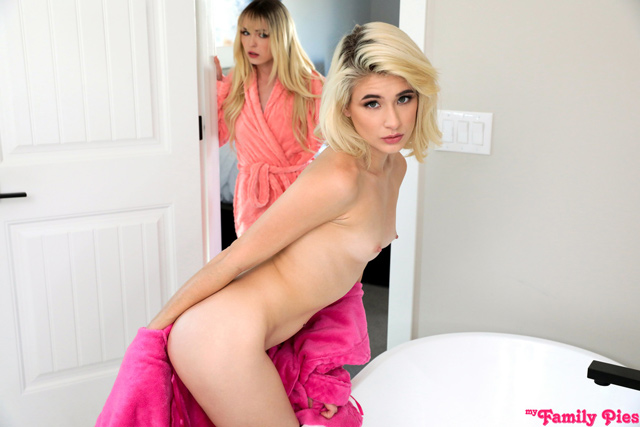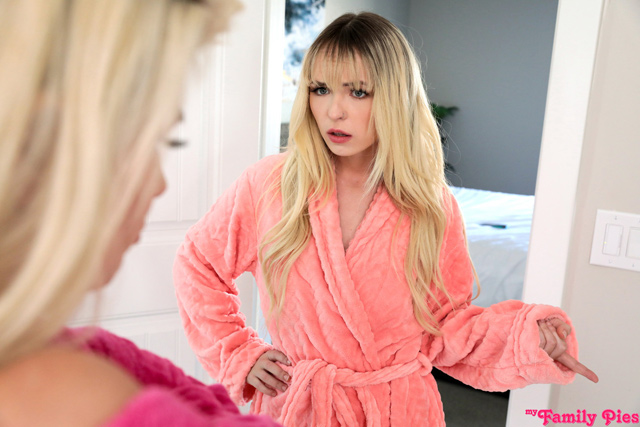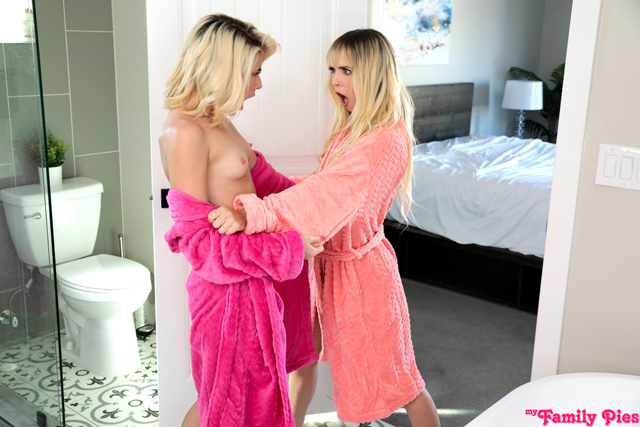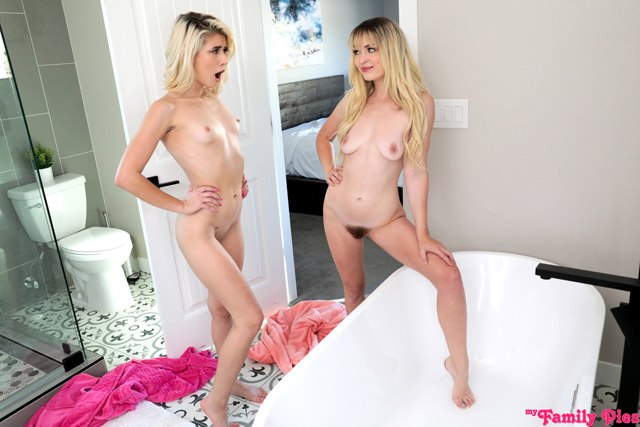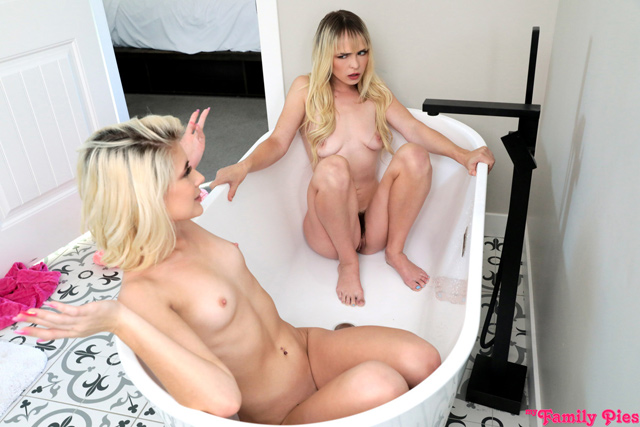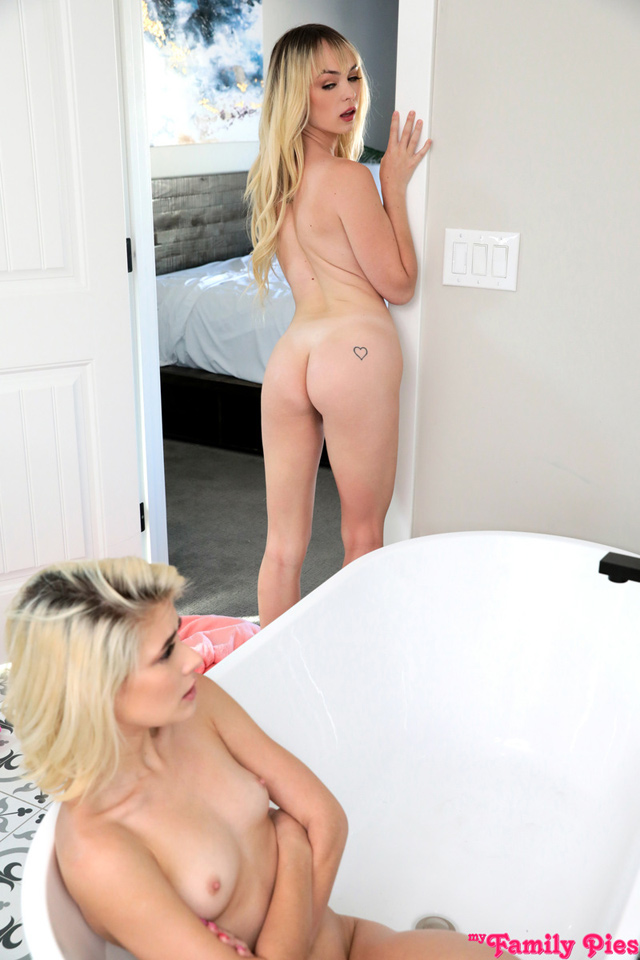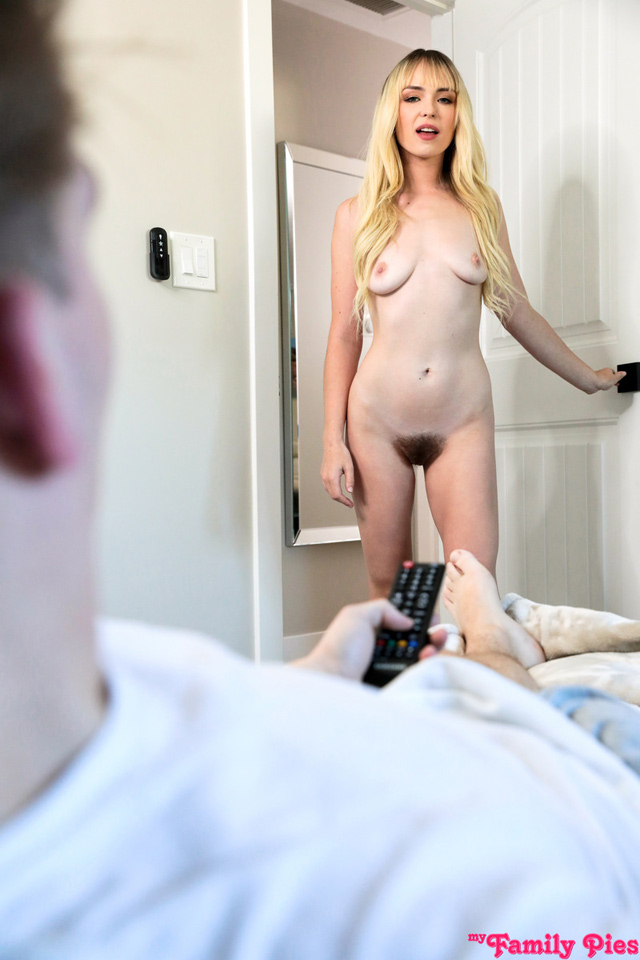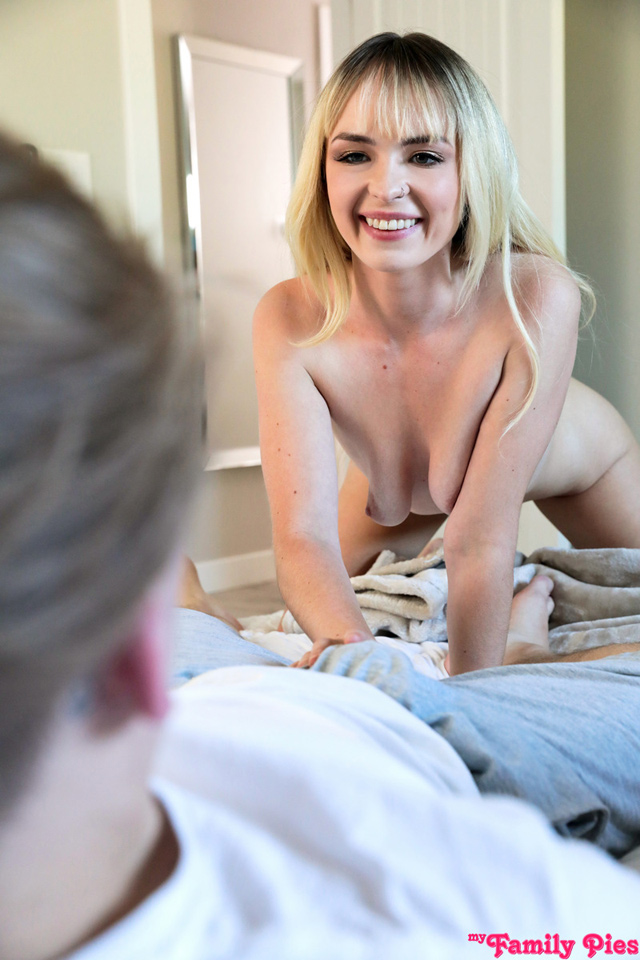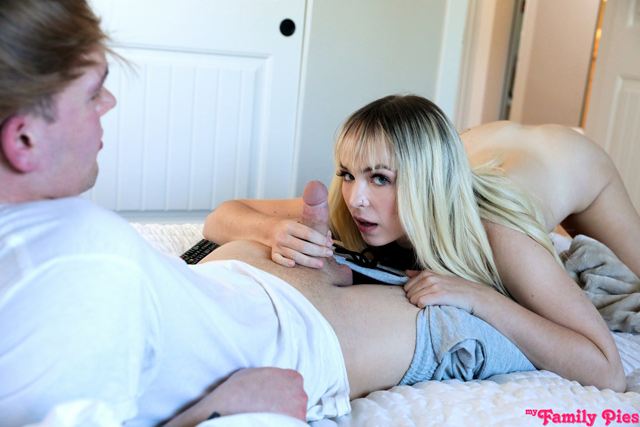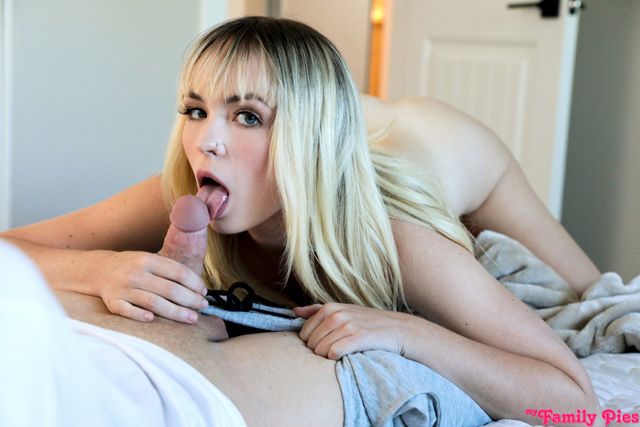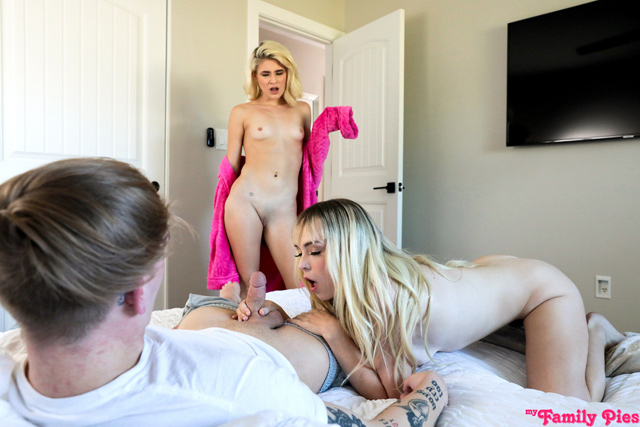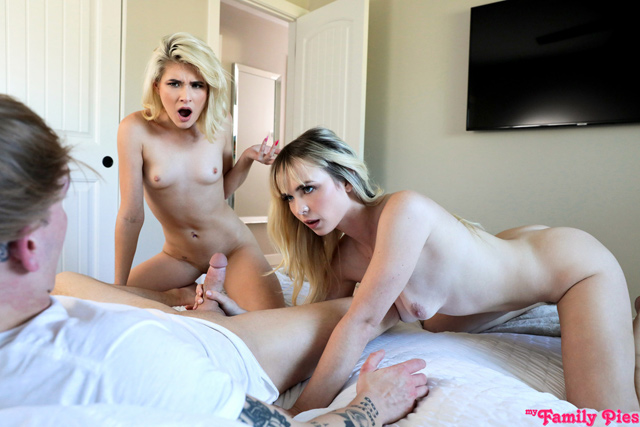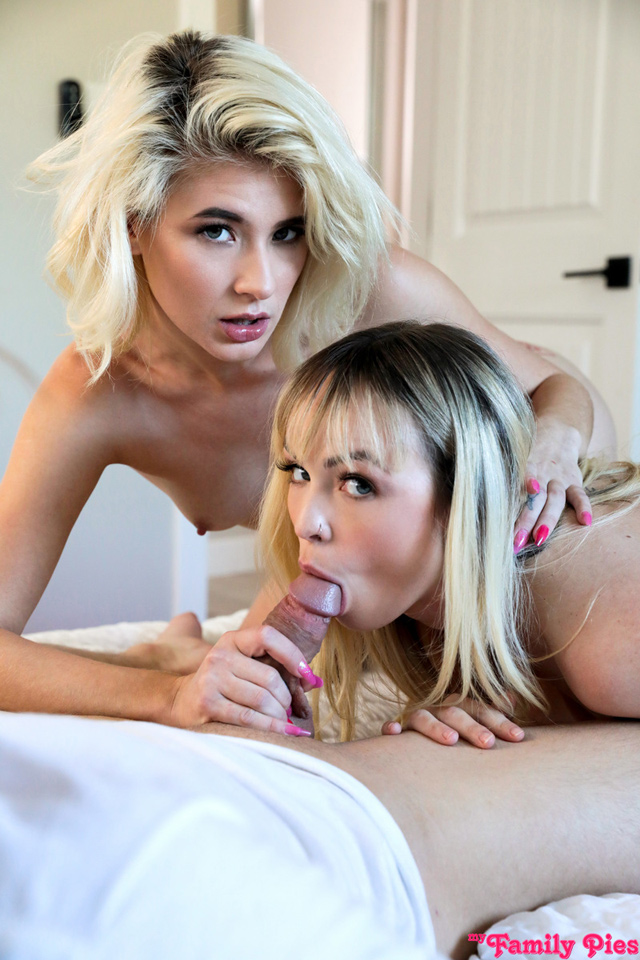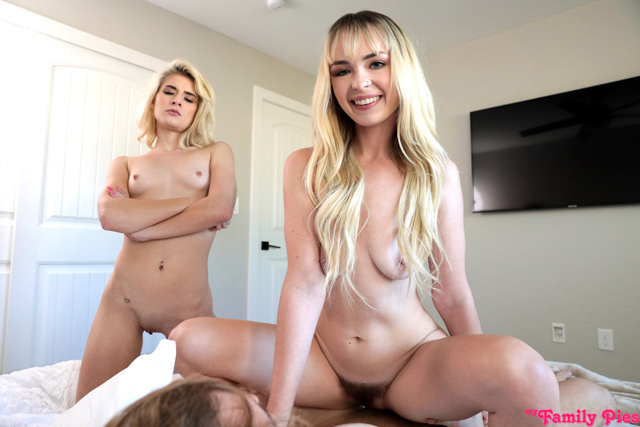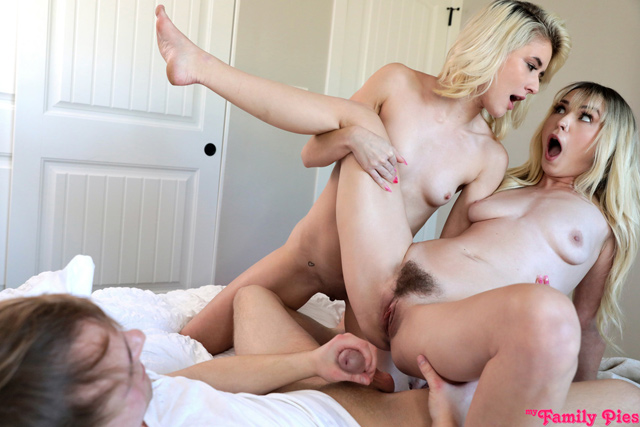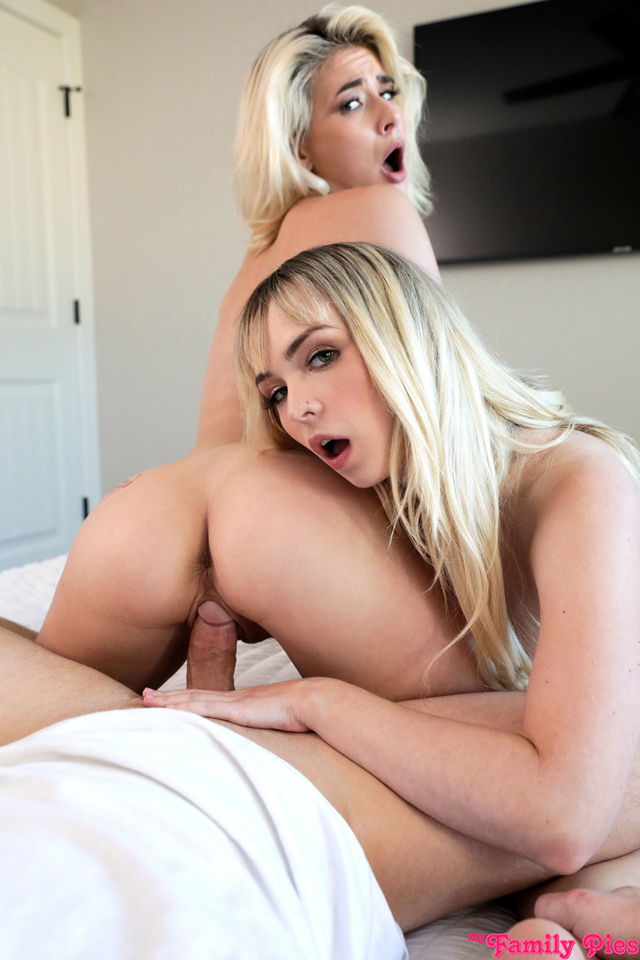 Check out adult performer Joshua Lewis in one of his hot new porn scenes having sex with hot blonde teen babes Jessie Saint and Lilly Bell as they have a catfight in a hot threesome in "Fighting Over A Blowjob" from the taboo porn site My Family Pies from Nubiles Porn!
Continue in the Pornstar Interviews category or return to cover of Porn Corporation magazine.
Read our last Pornstar Interview released:  Crystal Rush Interview For Porn Corporation
More Interviews With Male Pornstars:  Nathan Bronson – Johnny Goodluck – Ryan Driller
Catch up on all of the latest Porn News or check out the hottest New Porn Sites released lately.
This week's news:  New Porn Site: Cum Swapping Sis – Lezcrush: New Lesbian & Solo Porn Site
Tags:
behind the scenes
,
blonde
,
blowjob
,
boobs
,
Catfight
,
creampie
,
creampies
,
Cumshot
,
cumshots
,
cute
,
Erika Icon
,
Exclusive Interview
,
fun
,
Girls Fighting
,
group
,
group sex
,
hairy
,
hairy girls
,
hairy muff
,
hairy pussy
,
hairy pussy porn
,
hairy teens
,
hairy woman
,
hairy women
,
hardcore
,
hardcore xxx fucking and sucking
,
horny
,
HOT
,
icecream
,
Instagram
,
Interview
,
Jessie Saint
,
jizz
,
Joshua Lewis
,
Lilly Bell
,
My Family Pies
,
New
,
New Male Pornstar
,
nipple
,
nipples
,
Nubiles Porn
,
oral
,
outdoor
,
outdoors
,
piercings
,
Pink
,
Porn
,
Porn News
,
pornstar
,
Pornstars
,
premiere
,
pussy
,
Reddit
,
sex
,
Sex Advice
,
sexy
,
shaved
,
shaved pussy
,
small tits
,
Solo Interviews
,
special
,
streaming
,
streaming movie
,
streaming movies
,
streaming porn
,
streaming video
,
streaming videos
,
tanlines
,
tattoo
,
tattoo fetish
,
tattoo fetish porn
,
tattoo models
,
tattoo porn
,
tattoo sex
,
teen
,
Teen Porn
,
teens
,
The Rub PR
,
threesome
,
threesomes
,
tits
,
Twitter
,
wild
,
wild natural hottie
,
wild natural hotties
,
world premiere
,
x videos
,
XXX