1. How long have you been in the adult business and how did you begin your career?
Raven Bay:  I've been in this industry for three years and I originally was only going to do girl/girl, but after my first shoot I changed my mind and got booked for Penthouse the next day!
2. What is your favorite part of being a porn star and what are the downfalls?
Raven Bay:  My favorite part is being able to have sex and explore my sexuality to the core, and definitely the fans!  A downfall is that it's a very judgmental world, so you have to humble yourself and not fall into certain lifestyles.
3. Please tell us about your heritage. We know you're a beautiful exotic mix of Italian, Scottish and Jamaican. How does that all fit into making you?
Raven Bay:  Well my mom was born in Jamaica, so she has all these great stories of my famous grandfather who was the one who started the Jazz movement, Cecil Lloyd. Plus, I get my good looks from my mama! Haha.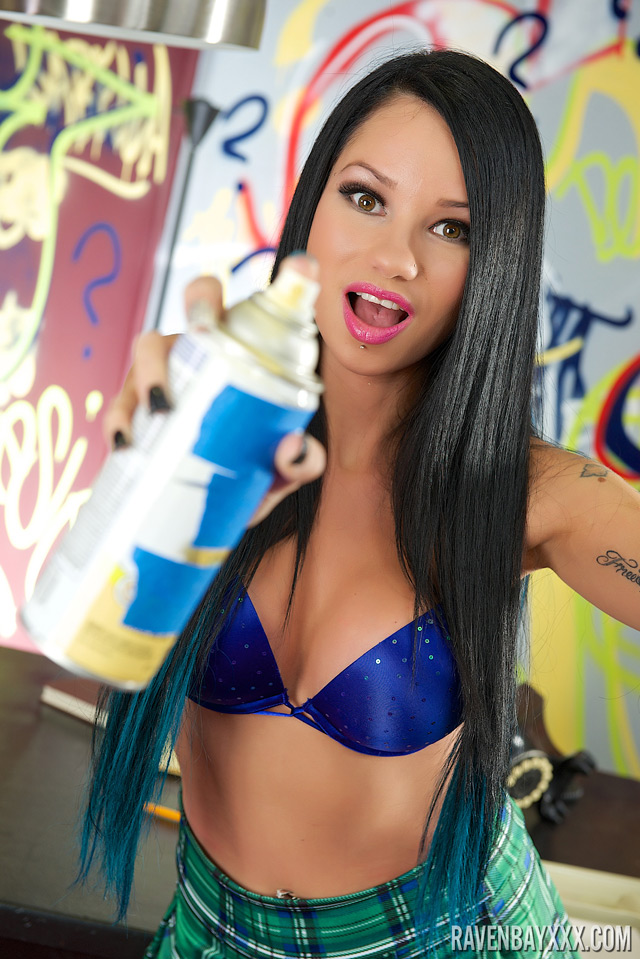 4. You were born in Clearwater, Florida. Have you ever traveled to Italy, Scotland or Jamaica?
Raven Bay:  I never have, but I'm planning a vacation to Jamaica real soon for my birthday. I heard hedonism is where it's at right now!
5. Let's talk dirty. What are your biggest turns on?
Raven Bay:  I love Florida guys! The swag is real genuine and to be honest they are the best fuckers on this planet! Hours later of choking, slapping my ass, sucking cock until my eyeliner is running down my face. Mmm!
6. Turn offs? What makes you cringe when it comes to foreplay?
Raven Bay:  When a guy says he has a big cock and it turns out to be a lie! Like be honest, I really don't care. Or if a dude is eating me out and he stops and asks me to suck his dick before I cum. WTF?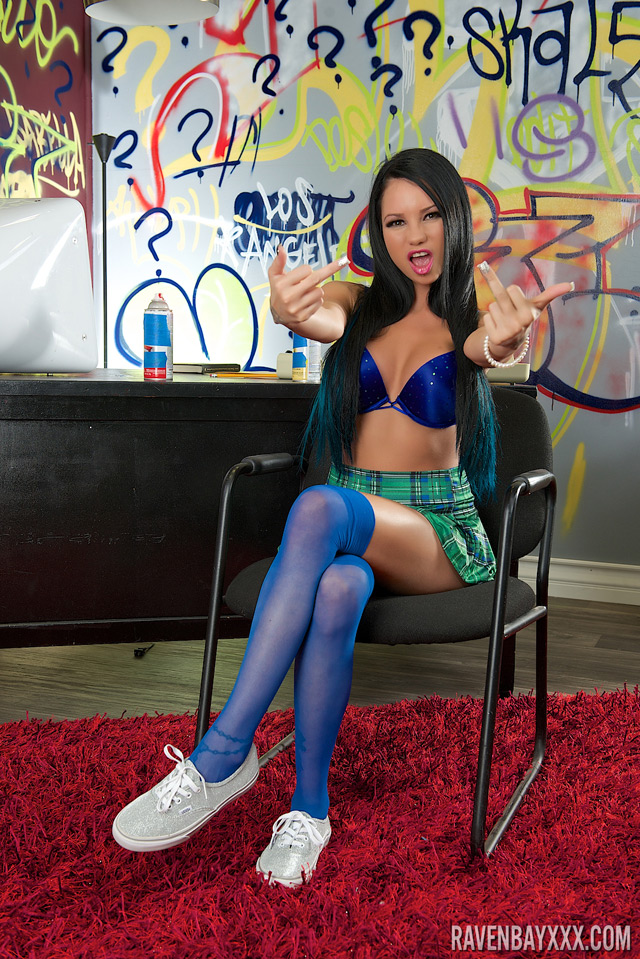 7. We have yet to see an anal sex scene with you, the lovely Raven Bay. Is anal sex something you enjoy in your personal life? Can we expect to see a first anal sex performance on camera anytime soon?
Raven Bay:  I love anal in my personal life. I'm planning an anal scene, but I have no dates or ideas on exactly when it's going to happen.
8. How far do you plan on going sexually on camera? Will we ever get to witness a Raven Bay double penetration, gangbang or bukkake video?
Raven Bay:  I love watching gangbangs and I'm a freak, so I guess you will have to find out!
9. You're more than just a pretty girl who does naughty stuff on the Internet. You have a degree in psychology! Did you plan on becoming a psychologist?
Raven Bay:  Yes, I do! I originally was a science major. I wanted to go to medical school and be a psychiatrist. Then I realized I hated chemistry and I didn't want to just prescribe medications. I wanted to get to the underlying issues of people. I graduated with honors and straight A's baby!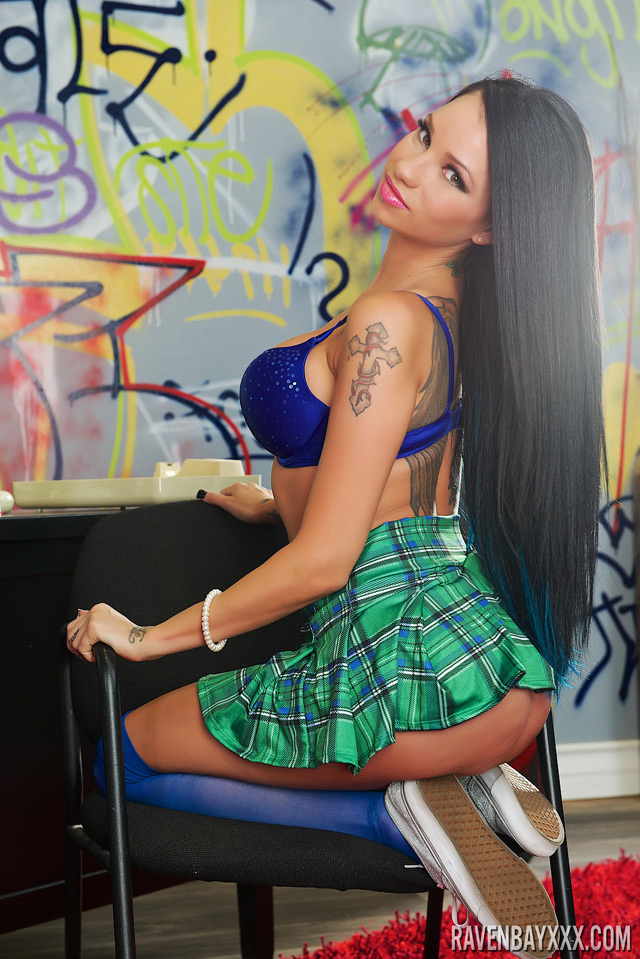 10. In your spare time you also enjoy creating & admiring various art forms including sculpting, painting and drawing. What is your favorite medium and what style of art do you prefer to create?
Raven Bay:  My favorite is abstract because art is in the eye of the beholder, so what I think it is you may think it's something completely different. I like acrylic the best.
11. What is a regular day in the life of Raven Bay?
Raven Bay:  I'm pretty chill—I go to the gym for my ass workouts and I love hiking in Runyon because it keeps me tranquil. I cuddle with my dog Taco. I cook bomb southern food and have a lot of sex!
12. Do you have a love interest in your life currently or are you enjoying life as a single girl?
Raven Bay:  To be honest, I'm a lot to handle and I get bored fast, so I'm single and ready to mingle.
13. Earlier this year you launched your official website. How was your experience becoming part of the Pornstar Platinum family?
Raven Bay:  It's great and I'm glad to be a part of such an amazing network. I'm really happy with all my scenes and photos. We've got a lot more surprises on the way!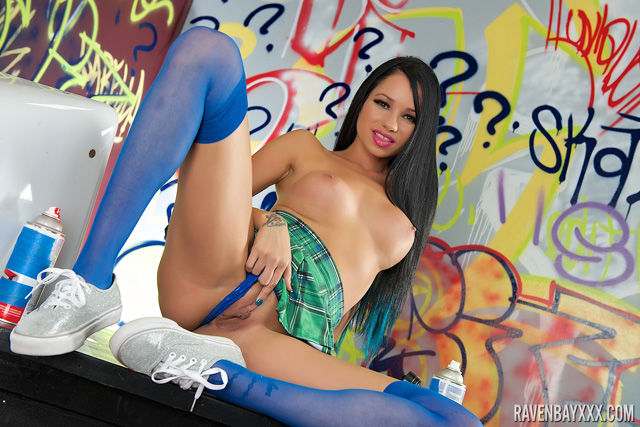 14. Congratulations! You recently made a huge breakout into mainstream media with your stunning billboard campaign for 138water. Can you tell us more about the product & your experience working with them?
Raven Bay:  It's celebrity water brand that's just an amazing concept. All their billboards are just visually stunning and are just so memorable. They are all so sweet and I'm so blessed to be a part of such a classy team! It made me feel so proud because that was a huge accomplishment.
15. Please tell us about your upcoming events, business plans and career aspirations. Are you currently working on any other projects, adult or mainstream that you can let us in on?
Raven Bay:  Yes, I'm working on a clothing line right now since people always comment on my style, so I've decided to share with the world! I'm also shooting porn in between.
16. Leave us with a true taste of the delicious Raven Bay. If you were an ice cream what flavor would you be?
Raven Bay:  Cookies and cream because it's so yummy and it meets all the senses that the body needs.
17. Is there anything else you would like to share with your fans and our readers?
Raven Bay:  I love you guys and will always be personable, so feel free to interact with me on social media. I'm huge on Snapchat as @ravenbayxxx, so hit me up! On Twitter it's @ravenbayxxx and on Instagram it's @ravenbayxo!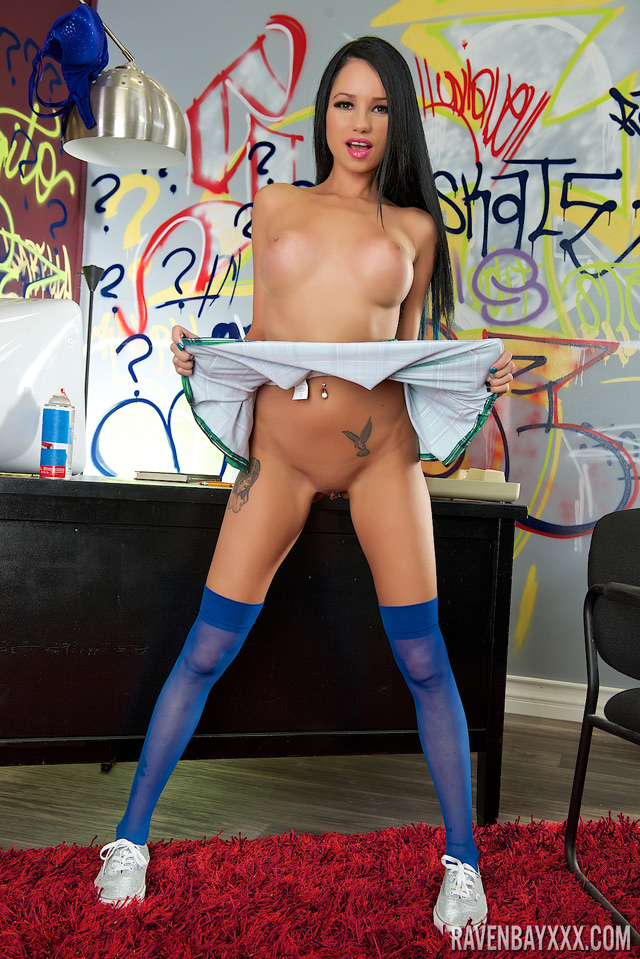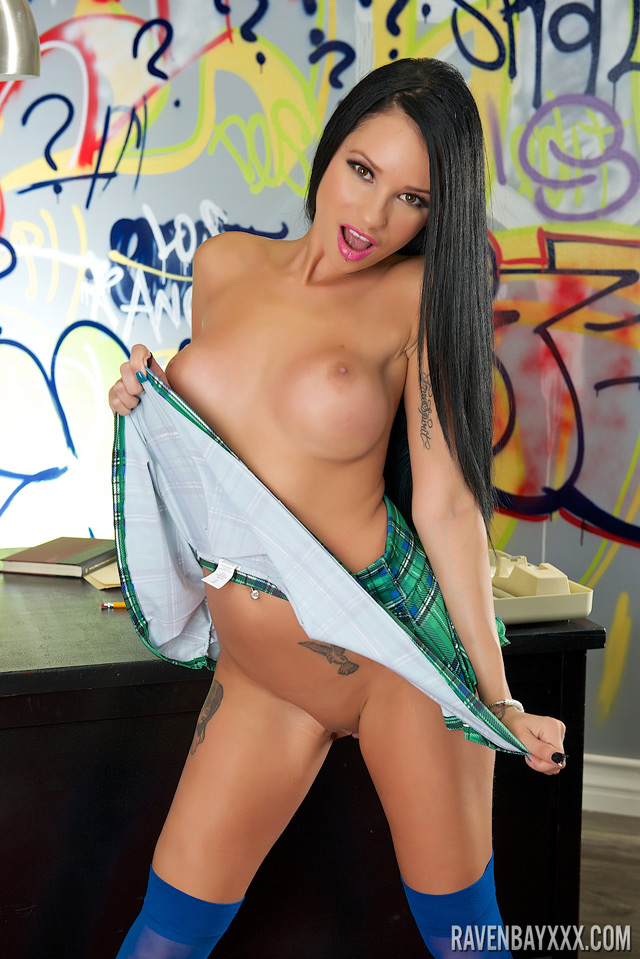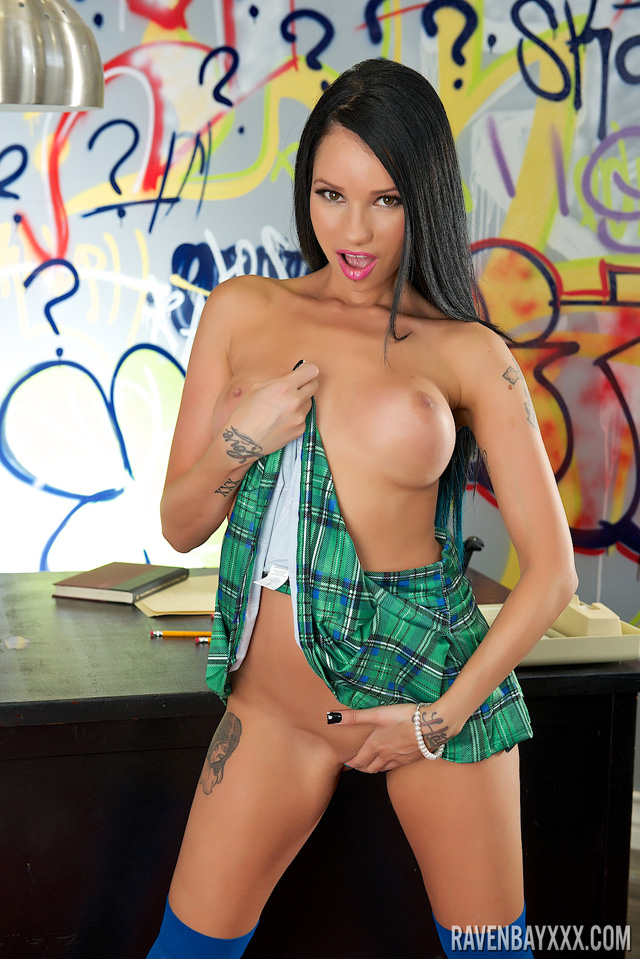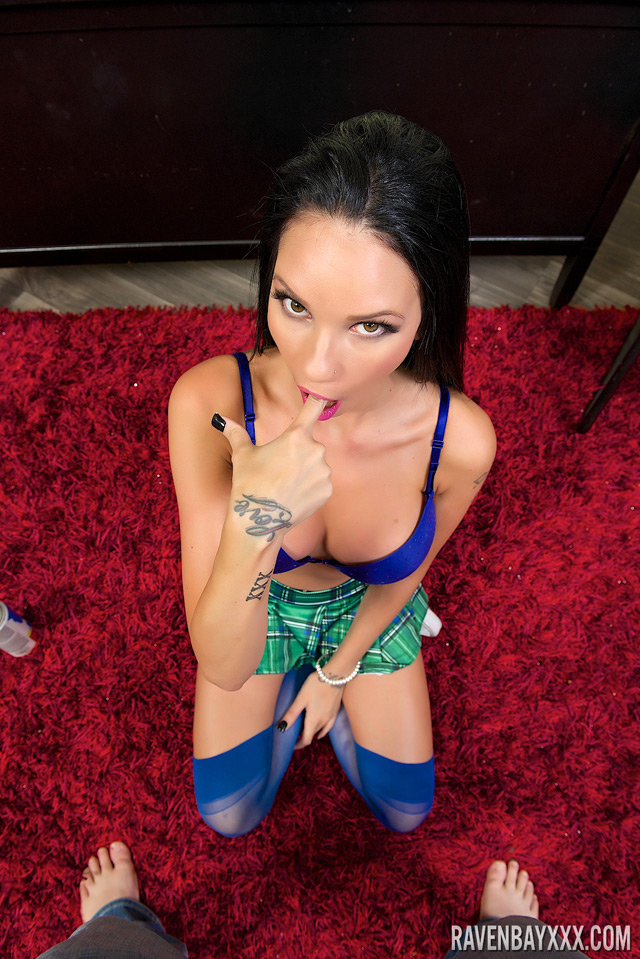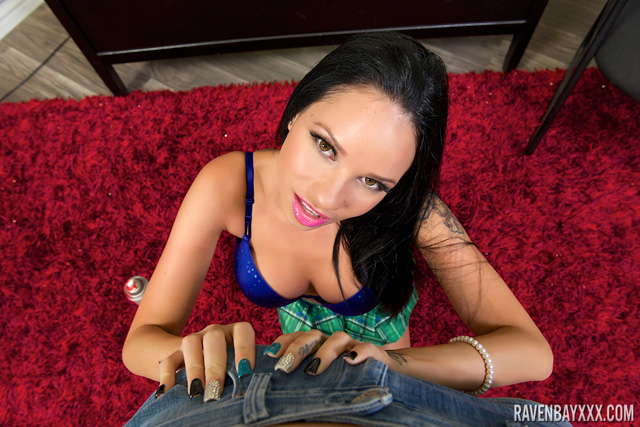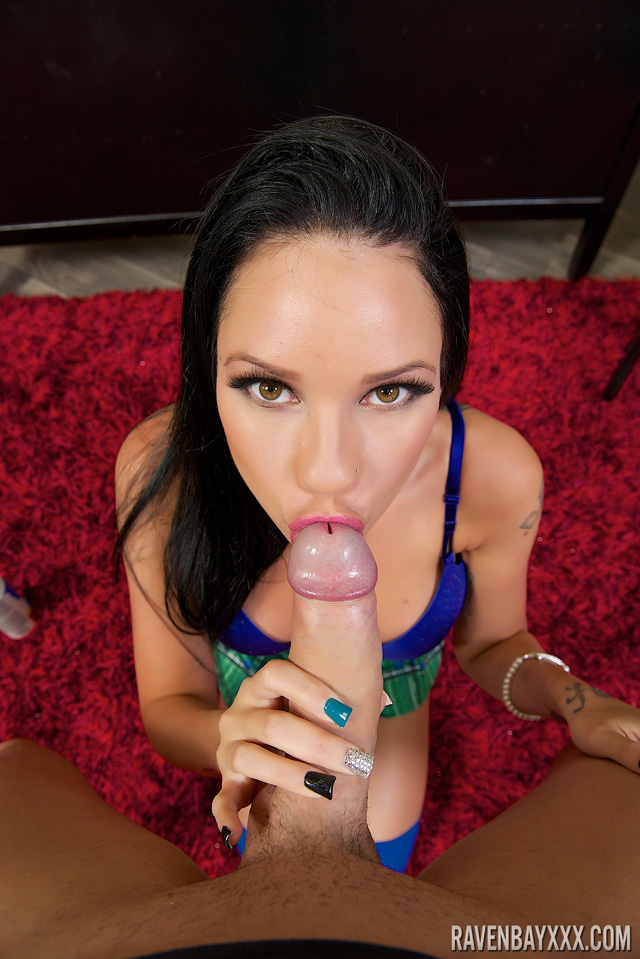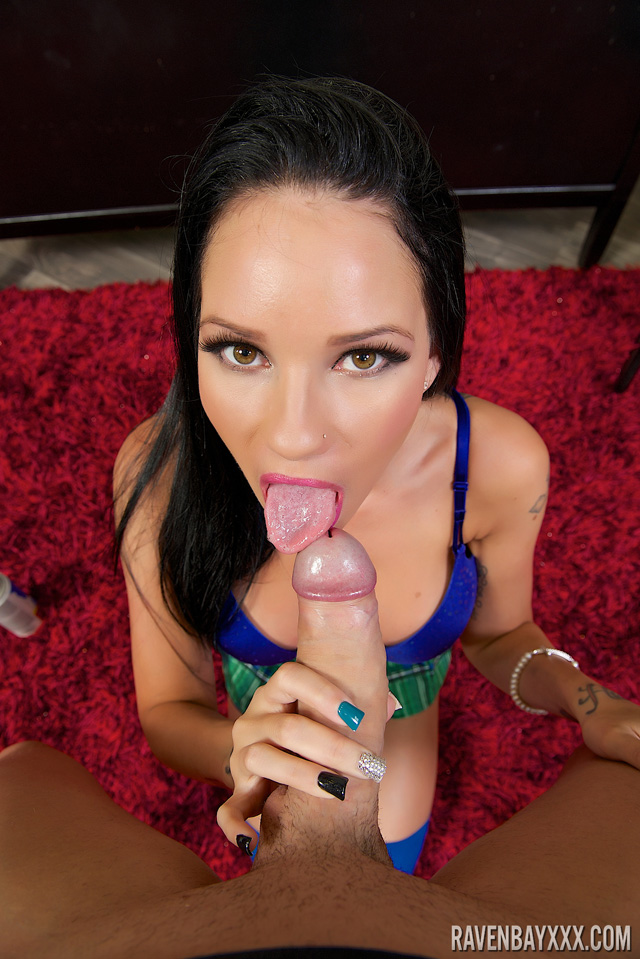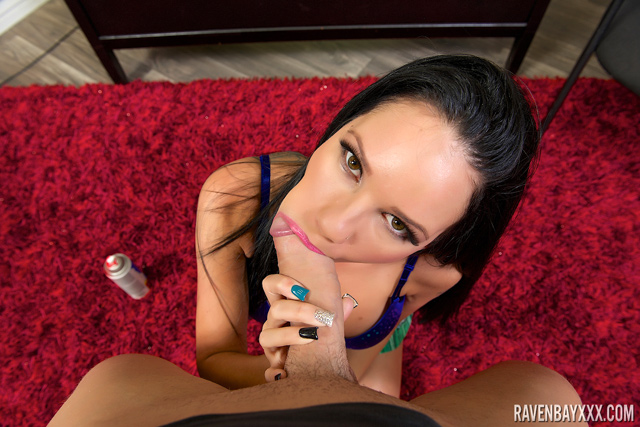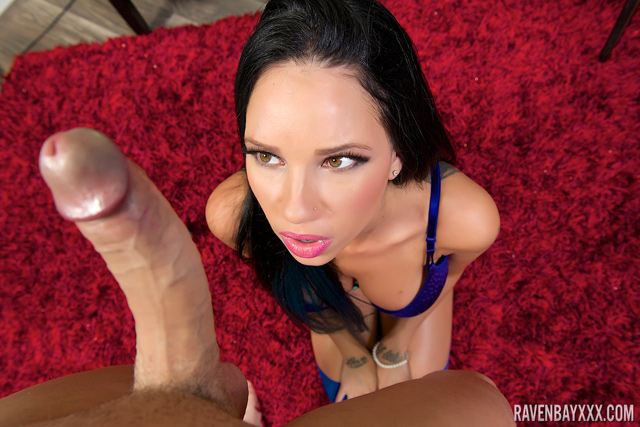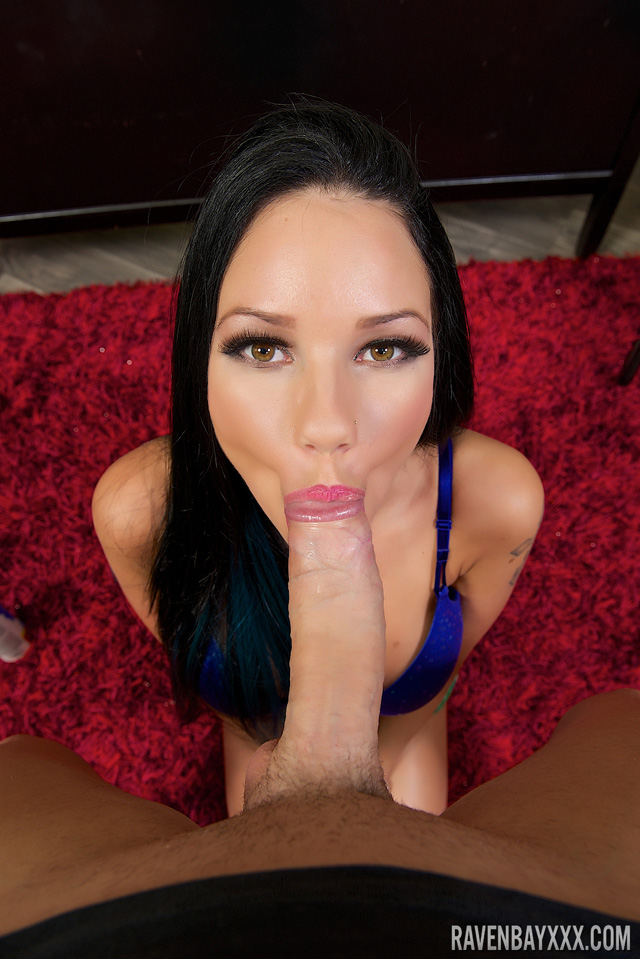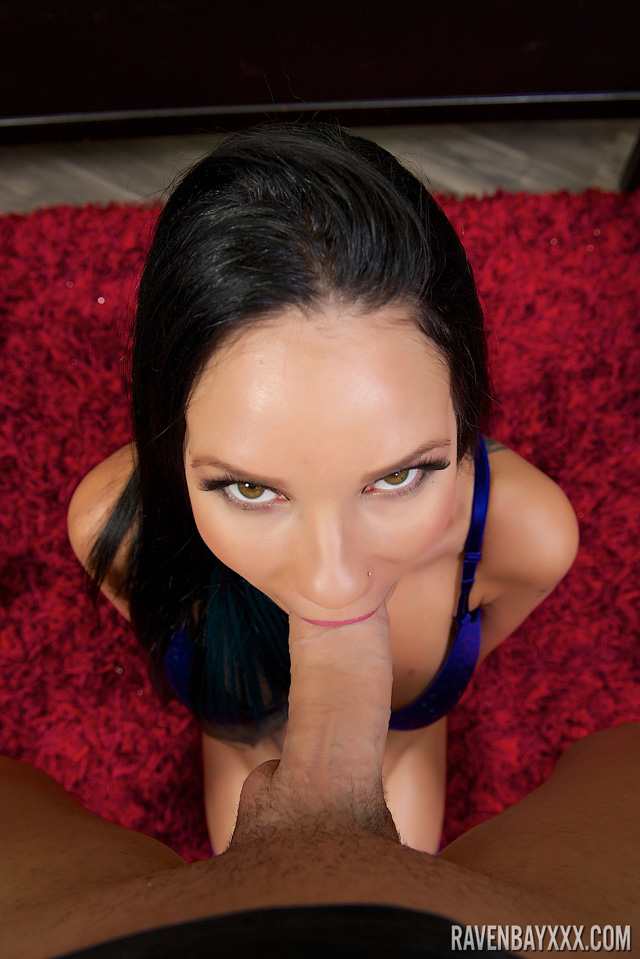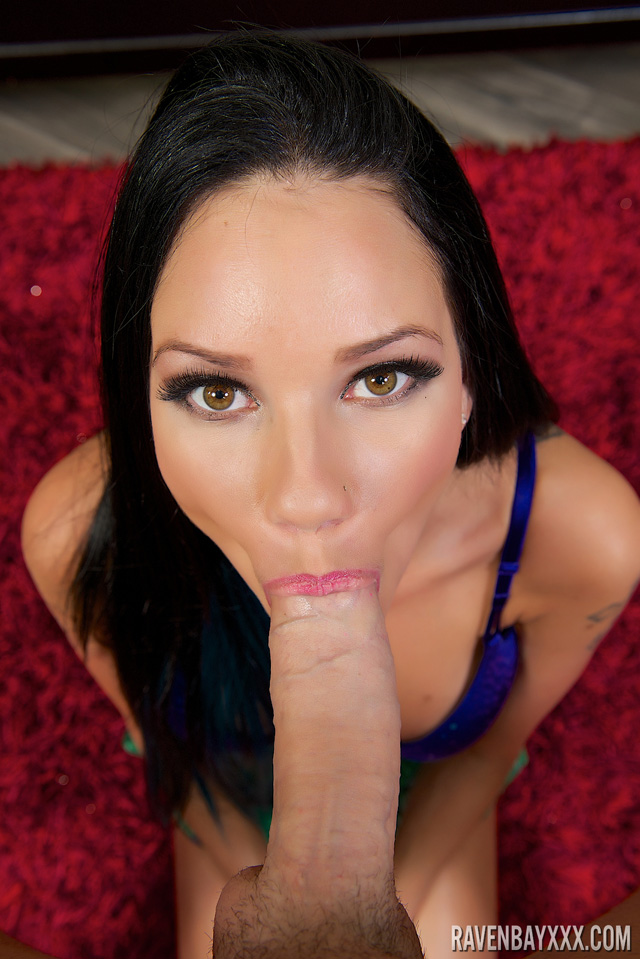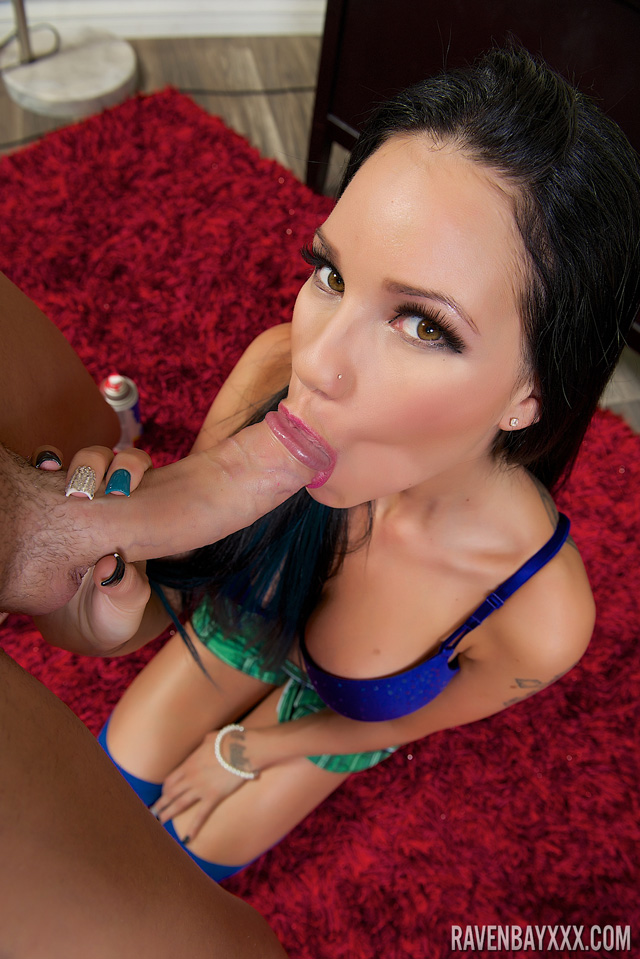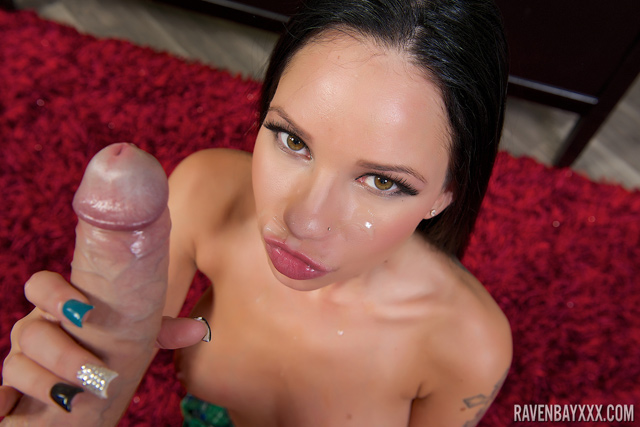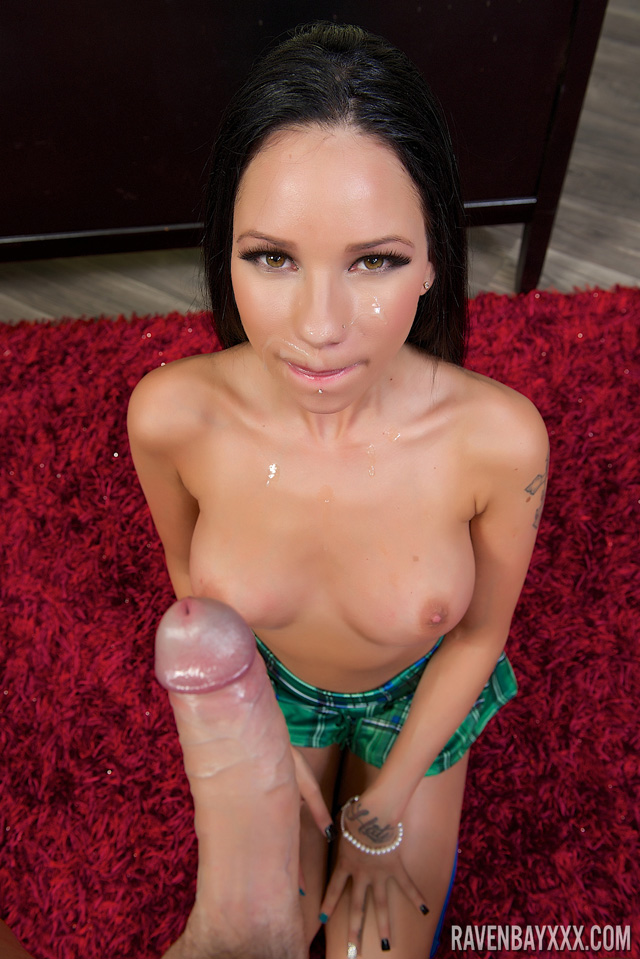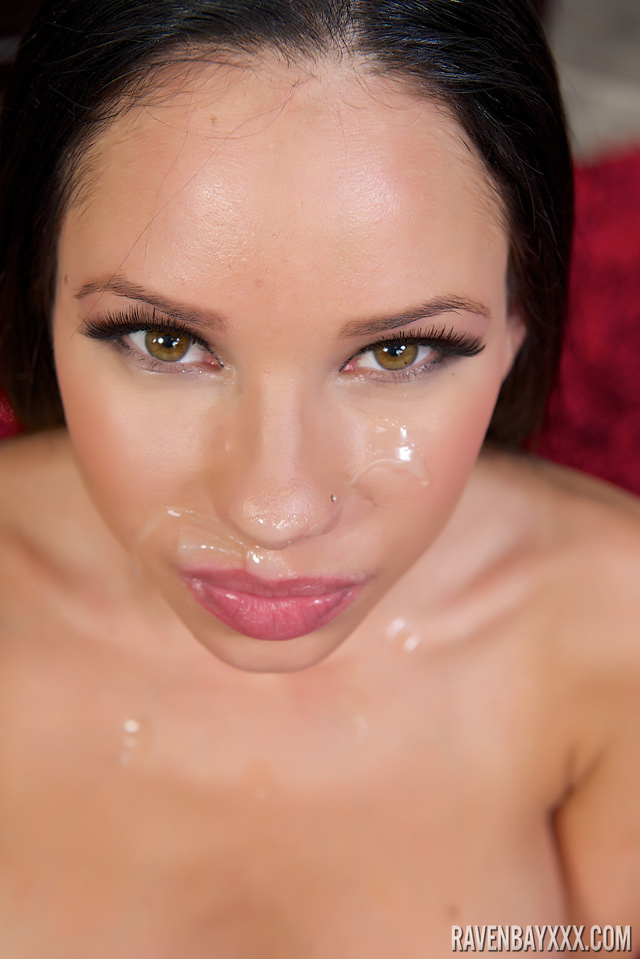 Enter Raven Bay's Official Website to watch all of her dirty sex videos & hardcore photo sets in full HD!  Plus get access to the entire Pornstar Platinum network including the official sites of Nina Elle, Ariella Ferrera, Alura Jenson, Veronica Avluv & more!  Get your fix of exotic hottie Raven Bay!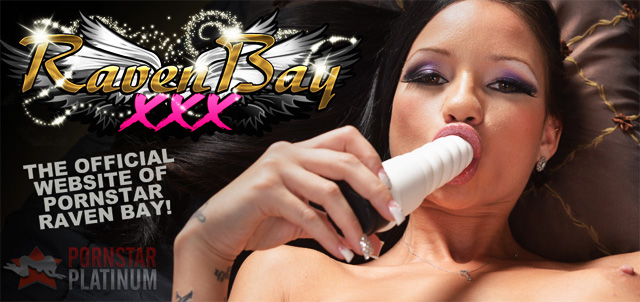 Return to cover of Porn Corporation magazine or continue reading Pornstar Interviews.
Check out all of the articles starring Raven Bay or Pornstar Platinum in our archives.
Recent Raven Bay adult news:  Raven Bay XXX Launches Official Website
Interviews: Jenna J Ross – Olivia Wilder –  Nikita Von James – Allison Moore – Karla Lane
Kayla Jane Danger – Natasha Starr – Karmen Karma – Leia Down – Mia Gold – Nora Noir
Keep up on the latest & read our hottest topics:  New Porn Sites – Porn News & Adult Parodies
Tags:
babe
,
babes
,
big boobs
,
Big Tits
,
bizarre
,
blowjob
,
boobs
,
crazy
,
cum
,
cum hungry
,
cum. facial
,
Cumshot
,
cumshots
,
Exclusive Interview
,
facial
,
fun
,
hardcore
,
hardcore xxx fucking and sucking
,
HOT
,
insane
,
Interview
,
jizz
,
legs
,
licking
,
model
,
New
,
nipple
,
nipples
,
official pornstar website
,
oral
,
panties
,
piercings
,
Pink
,
Porn
,
Porn News
,
pornstar
,
Pornstar Platinum
,
Pornstars
,
premiere
,
Punk Schoolgirls
,
pussy
,
Raven Bay
,
school
,
schoolgirl
,
schoolgirl slut
,
schoolgirl sluts
,
schoolgirls
,
Schoolgirls HD
,
sexy
,
shaved
,
shaved pussy
,
skirt
,
Solo Interviews
,
special
,
stockings
,
tattoo
,
tattoo fetish
,
tattoo fetish porn
,
tattoo girls
,
tattoo models
,
tattoo porn
,
tits
,
unusual
,
wild
,
world premiere
,
XXX