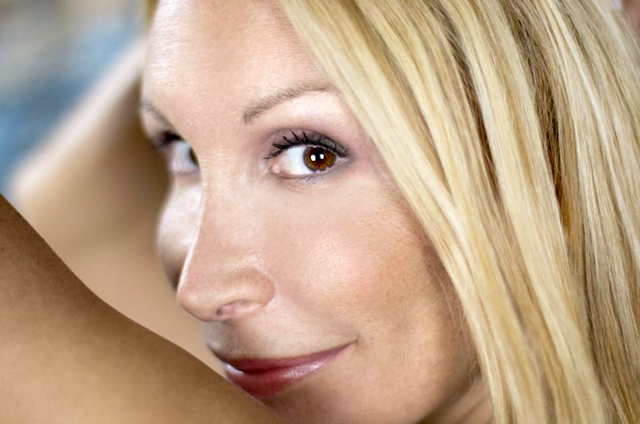 Ashley Von:  Taylor Lianne Chandler, congratulations on your adult debut starring in "Going For The Gold" and your premiere as "The World's First Intersex Porn Star!"  I am thrilled to be interviewing you for Porn Corporation.  Can you please explain to our readers a little more about what the term intersex means?
Taylor Chandler:  Sure, intersex is a blanket term that replaced hermaphrodite. No mammal can be a hermaphrodite, only worms.  There are many variations that fall under intersex.  It basically means there is some from of birth anomaly involving both genders either externally or outwardly or both.  Some are pronounced, some don't show up till puberty and others are sometimes never known and a person passes away and it is discovered in autopsy.  Unlike transgender when is classified in the DSM as a psychologically disease, this is classified as a physical trait in the ICD.
Ashley Von:  How does it feel to know you are leading an era of awareness and the beginning of a new generation in adult history by being the world's first intersex porn star?
Taylor Chandler:  I don't think it has sunk in yet… LOL.  After getting corrective surgery decades ago I was just a female in my eyes, I love that I have the ability to bring awareness to birth challenges on the gender spectrum, but I am saddened that the leading organizations here in DC lent me no support.  HRC, Gladd, LGBTIQ.  Gay marriage is great, but the T, I, and Q might as well be silent in the title.  Chad Griffith has done nothing for our community.  I met him at the HRC National dinner.  No one loves Chad more than Chad.  It is sad to me there are not more people Transgender, Intersex or in Question representing the masses.  We make up large percentages of suicide, homelessness and unemployment.  What have they done for us lately?
Ashley Von:  When and how did you know that you were an intersex individual and what was that like growing up?
Taylor Chandler:  I knew I was a girl from the moment I could speak.  Never said I wanted to be, I knew I was.  I dressed and acted like a girl till 3rd grade.  I was the victim of sexual abuse starting at 1-1/2 years old.  I used to sit on the corner of my heel to prevent going the the bathroom because it hurt so bad.  Later an uncle molested me.  I was brought to an endocrinologist and genealogist and it was determined the scaring on my penis was from a doctor sewing up an underdeveloped vagina.  Further testing determined I had a uterus.  I had gonadal tissue and ovarian tissue meshed, but neither developed.  Thus started testosterone blockers and estrogen, not to alter anything but keep my levels stable.  I came from a powerful family where things like this were not talked about and doctors were quacks and what did they know, but I knew.  I finally knew I wasn't a freak and that I was born this way.  Growing up was a constant battle with my grandparents.  They used money and conditions as a means of control to get what they wanted.  I couldn't wait to be free of them.  I would listen by the water to Christopher Cross "sailing" knowing it would take me somewhere say where no one could ever hurt me again or make me feel less than.
Ashley Von:  Have you always been the beautiful woman you are today or have you ever felt like you were sexually ambiguous?
Taylor Chandler:  I have gone through many metamorphosis, some cosmetic, but most forced upon me by a horrific accident in 2001 that destroyed my face, lacerated me from my head to toe, fractured many bones and crushed my pelvis.  I even had a silicone implant in my right vocal cord that allows me to talk.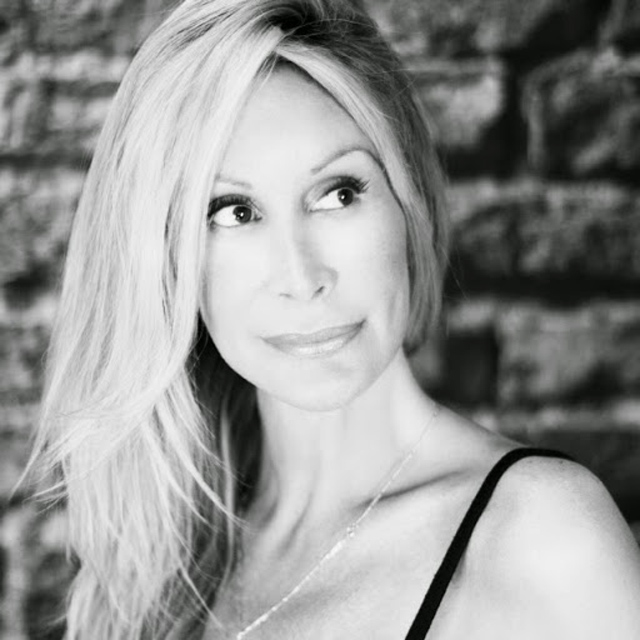 Ashley Von:  To set the record straight for your fans, please tell us about your relationship with Olympic swimmer Michael Phelps.  How did the two of you meet, how long were you involved with one another and how serious did the relationship get?
Taylor Chandler:  He is an amazing man. I will always hold parts of my relationship with him dear to my heart. We met on Tinder in early August.  Between both our traveling schedules it took time to take it to another level.  Anyone that has online dated knows it develops quickly.  You share and divulge things you wouldn't at a dinner table.  We got off of Tinder quick and started texting and calling which accelerates everything.  I ran him to make sure it really was.  The down side or upside of working in crisis management depending on how you look at it.  We had so much in common from feelings of abandonment by our fathers to horse racing, to feeling cheated out of childhoods to unlucky in love and no trusting people.  By the time I got around to coming to his house the first of 5 times we knew each other and were completely comfortable.  We didn't have sex during halftime, but later that day we did.  It was the fist time I felt intimacy and free with a man, as he went down on me, we 69, he got on top and entered me, beside me asking to watch his penis going inside me.  It was all new, exciting and what I had been waiting for my whole life, a connection.  He opened me up sexually.  Orgasms with him were almost crippling.  His body is amazing from head to toe with the exception of his toe nails… LOL.  We started talking in August, sleeping together in September and then he got the DUI and left for rehab the night of the 5th early morning of the 6th.  Before leaving 3 articles came out, calling me his girlfriend, his cougar, etc.  I asked him if what we had was ruined.  He said absolutely not, that he just wouldn't have his phone and here was another email address, but he wasn't sure when he could get in touch.  When he left for rehab, we were together and I was standing by my man, which I did for 7 weeks.
Ashley Von:  If you don't mind me asking the dirty details Taylor, please tell us… How many times did you sleep with Michael Phelps and what was he like in bed?  Was the sex gold medal worthy?
Taylor Chandler:  I really don't know if I could put a number on it.  Between penetration and multiple sexual acts there are so many.  He is the best lover I have ever had.  I will always miss that.  He knows how to please a woman every inch and he knows what to do with his penis to leave you begging and wanting more.  The first thing he ever did was go down on me followed by sixty nine which I had never done before.  I was so nervous.  He flipped me over and entered me and our bodies were one and all was right with the universe.  He didn't cum inside me to avoid getting pregnant, so all you nay sayers out there he did not know.  He is as good in bed as he is in the pool.  He is gold medal worthy.  That thing could be a rudder, maybe that's what helps him win.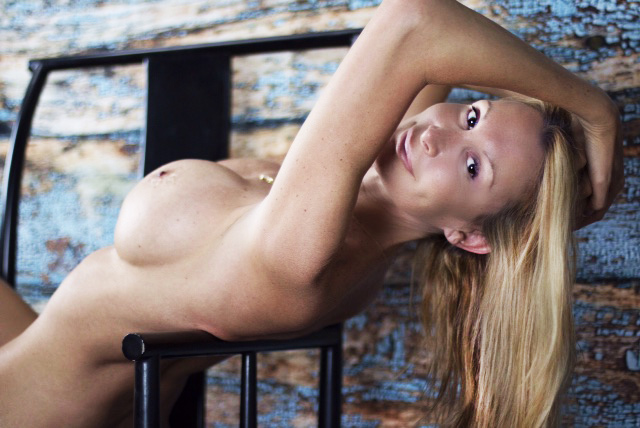 Ashley Von:  Please correct me if I am wrong but it's to my understanding that you never intended on becoming a celebrity.  It was after your relationship with Michael Phelps was made public that the paparazzi and media started to harass you.  What was that like and how did your life change?
Taylor Chandler:  Michael and I had many conversations about this. He wanted to go out to eat & get drinks.  I liked it just being us free of the world. I grew up with a famous father. Things were new with us.  I knew there would be interest in who the latest on his arm was.  We even talked about red carpets how I wouldn't walk with him, I would stay with handlers or go in a private entrance, Maybe down the road that would have changed, but not now.  Losing my privacy about killed me.  No one could understand why I was so upset. You're dating Michael Phelps you should be happy. As an interpreter privacy and invisibility is everything, work started drying up. People started recognizing me. Life as I knew it was over.  Then the tabloids and newspapers started calling.  Michael promised me Octagon would help me, they did nothing.  I spent most of October medicated in bed. By November I had gone from a size 6 to a zero.  It got so bad knowing my past was going to come out I tried to kill myself.  That seemed easier then living in a world of judgement.
Ashley Von:  Prior to meeting Michael Phelps and becoming a celebrity premiering with your first sex tape, what was an average day in the life of Taylor Chandler?  Where did you work and what were your hobbies?
Taylor Chandler:  It was always different, that's why I loved interpreting.  One day I could be work 14 hours at a three letter agency, then next day I could be filling in at DC schools with the students I loved so much.  Not a day goes by I don't miss them.  Then I could be working an 8 hour shift at the hospital.  There is a lot of variety in interpreting.  I can't really say when I would due to confidentiality and HIPAA.  I have been on the senate floor the house and most committees during votes.  My hobbies were being outdoors,hiking, running, taking my friend's dog for a walk, exploring all the historical places here you learned in school.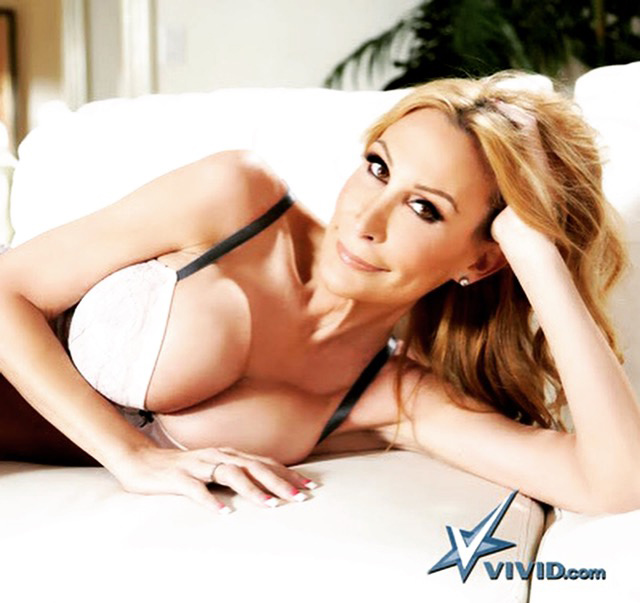 Ashley Von:  Let's talk a little about the release of your recent sex tape "Going For The Gold" shot by Vivid Entertainment co-starring Ty Roderick.  We know the crew over at Vivid are top notch and are the absolute best of the best.  How was this experience for you?
Taylor Chandler:  I couldn't have asked for a better team and experience. I was very nervous but everyone was mindful of that and made me feel comfortable. There were times where Ty wiped tears away so they wouldn't be captured on camera.  This wasn't just a porn for me. I was reliving my relationship with Michael, the horrible night of September 30. It was emotional to say the least. During takes I went back to the utility room where Cammy, my makeup and hair miracle worker made me feel comfortable.  I didn't see her as porn. She was so good to me, playing music I loved.  In between scenes I listened to Carrie Underwood, Something in the Water, Everyone did their best to make this the best possible experience ever and it shows on tape. I knew Ty, we liked each other.  Making love to him the first time and exploring each other is real duplicating what it was like with Michael.

Ashley Von:  Granted sex on screen and off screen is completely different but if you had to compare sex with Michael Phelps VS. Ty Roderick, who did you enjoy sleeping with more?  On that note, how does sex on set and sex in real life differentiate to you.
Taylor Chandler:  Nothing against Ty, but no one will ever take the place of Michael.  Sex with him was raw, real and loving in a way I have never experience.  He didn't see me as being different he saw me as whole.  I am relating that to my accident and scars. not my vagina. Ty and I's relationship suffered sleeping together on tape.  Too many people, no intimacy, move here, hold there.  I could get lost in his eyes but snapped back in to reality with the voice of the director.   That day was so emotional for me reliving everything with Michael.  I think it was the nail in the coffin for Ty and I.  I still love and care about him and he is my friend.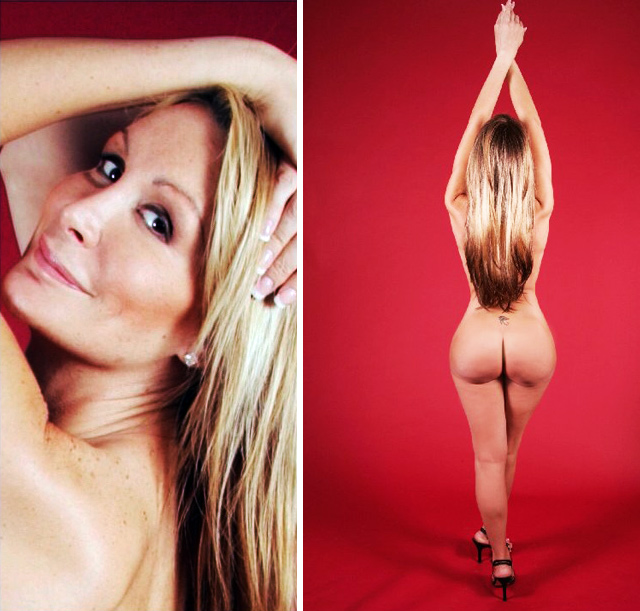 Ashley Von:  Enough about boys!  It's time for girl talk.  We want to know more about you and specifically what makes you horny!  Please Taylor tell us what are your biggest turn-ons and what gives you goosebumps?
Taylor Chandler:  Body, that is why I like them young.  I like everything tight and taught.  I love flat stomachs, great smiles and cute feet.  Michael is all that.  Only one other guy in my life did that for me Billy Marx Tucker in the 80's…LOL!  My ex husband Patrick had the most beautiful feet and smile. I prefer a dick that is user friendly, not to big, not to small. Just right. I like a man tan and built. In a black man I like how they are naturally muscular.  Prior to being with Michael I thought they were more sensuous satisfying lovers.
Ashley Von:  What about mood killers?  What qualities or actions would you consider a deal breaker or major turn-offs?
Taylor Chandler:  Coming too soon before I get mine.  Terrible at eating pussy.  I like my pussy ate rough and slapped, but during love making I like it gentle.  If someone smells or wears socks during sex, bye!
Ashley Von:  Taylor, we have to know, being an intersex woman, is there any special or kinky things you can do?  For example does being intersex give you any extra pleasure sexually during intercourse or is is strictly a chromosomal thing that only seems to matter in the doctor's office?
Taylor Chandler:  Hmmm, I never gave it much thought. It is harder for me to come.  I am guessing that is a mental thing after years of a body at war with itself.  I like my pussy slapped and spanked I can come that way even…lol.
Ashley Von:  Asides from all the media blitz, ex-relationships and sex tapes.  Please Taylor tell our readers something special or personal about yourself that we all don't know?!
Taylor Chandler:  I have known my ex-husband Patrick since third grade, I fell in love with him in high school.  We reconnected on Facebook and got married.  I have slept with a member of Nsync.  The sex was so good we broke a mirror, knocked a painting off the wall and ripped the towel holder off the wall.  No one can eat pussy like him!!!
Ashley Von:  Your sex tape "Going For The Gold" has been a big hit internationally.  Can we expect a sequel produced by Vivid or are you planning on filming any more sex videos?  Will there ever be a Taylor Chandler official pornstar website?
Taylor Chandler:  I looked at this as a one and done, of course Steve didn't see it that way.  I told the love story of Michael and I, whats left?  I never thought I would do this one, so I won't say no to a sequel.  I am a business woman at heart so a porn website might be in the works.  I don't see myself as a porn star.  I see my self as a girl that filmed a love story about her and her boyfriend.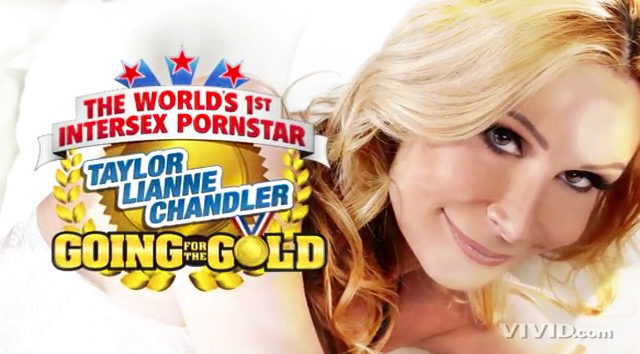 Ashley Von:  Please tell us about your upcoming events, business plans and adult and mainstream career aspirations. Are you currently working on any other projects that you can let us in on?
Taylor Chandler:  Book two of my whole life is in the works.  People have already expressed the right to the option to make it into a movie.  Lots of traveling to promote my many ventures.  I want a girls vacation, tropical, drinks, dancing on the beach, no paparazzi.  I am looking to go more into TV and magazines.
Ashley Von:  Last but certainly not least we would love to leave our readers with a sweet taste of the real Taylor Lianne Chandler.  If you were ice cream, what flavor would you be?
Taylor Chandler:  French Vanilla, I am French Canadian.
Ashley Von:  Thank you Taylor for doing this amazing interview with us!  Is there anything else you would like to share and tell your fans and our readers before you go?
Taylor Chandler: I look forward to meeting all of you in my travels.  I hope you all have a blessed year and I hope I make it happier!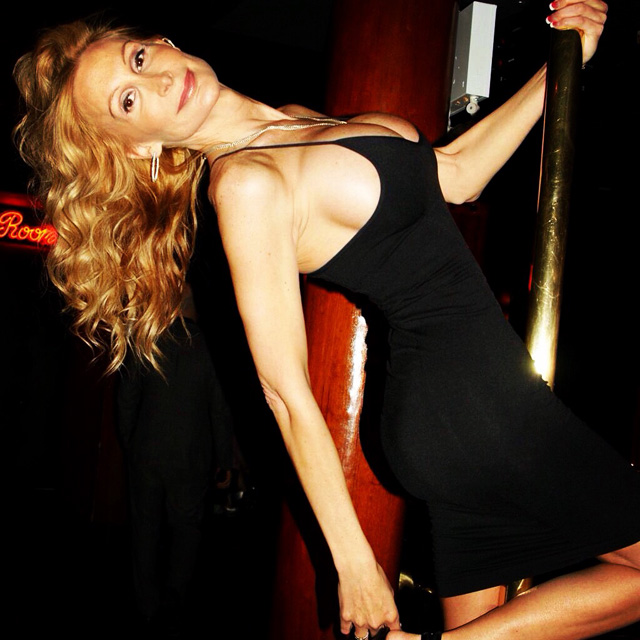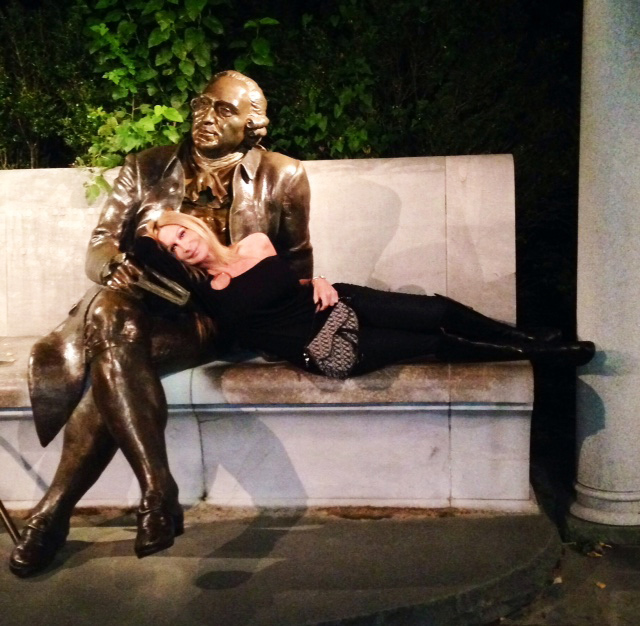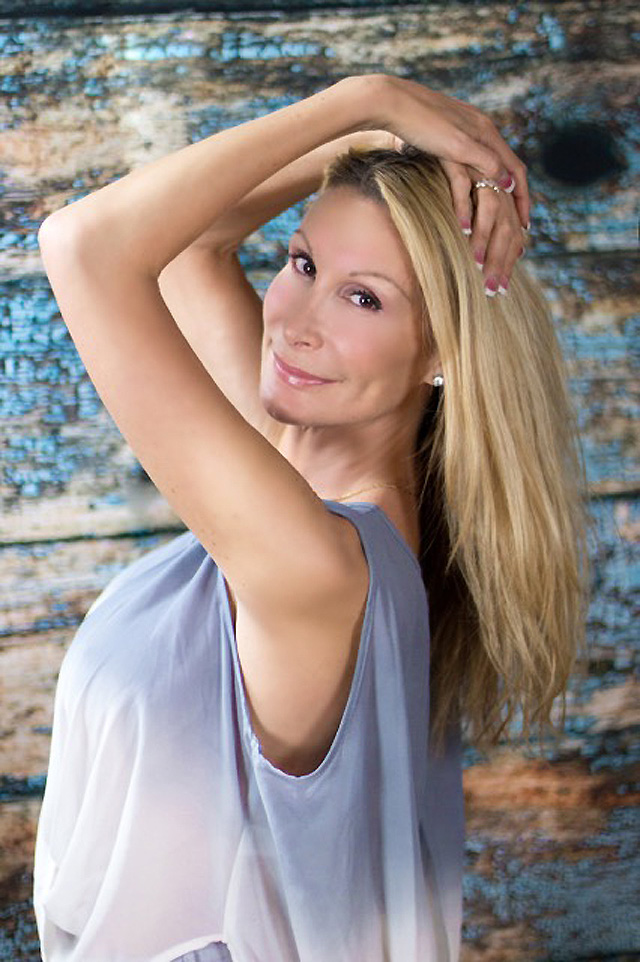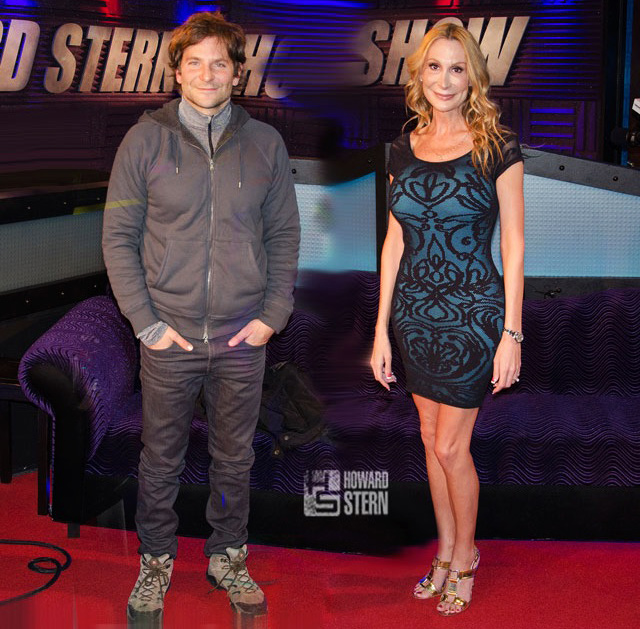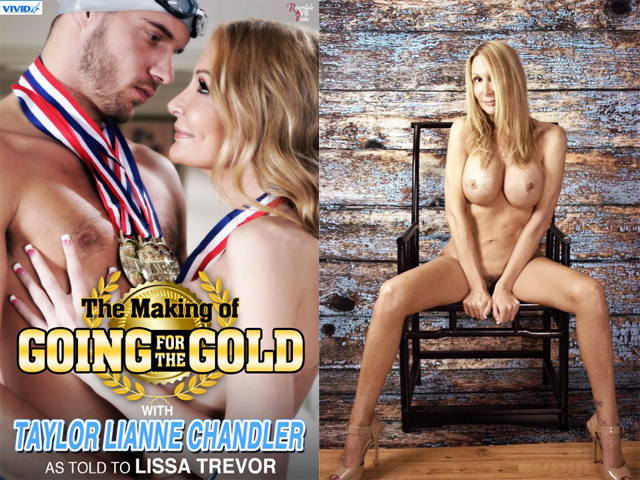 Watch Taylor Lianne Chandler's sex tape Going For The Gold depicting her relationship with swimmer Micheal Phelps only on Vivid Celeb right now for only $4.95 to gain access to Taylor's intersex porn video and all the celebrity sex tapes!  For more information on Taylor Chandler's porn movie read our article, "Taylor Chandler: World's First Intersex Pornstar!" or visit Vivid.com or Join Vivid Celeb for $4.95 to watch the full mind blowing intersex porn video Going For The Gold starring Taylor Lianne Chandler in her adult video debut right now!  WATCH HER SEX TAPE!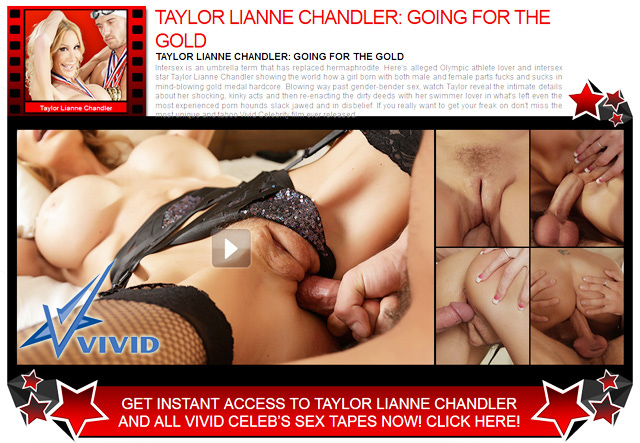 Return to the cover of Porn Corporation or view the Celebrity Girls or Pornstar Interviews categories!
Related:  Taylor Chandler: World's First Intersex Pornstar! – View all the articles starring Vivid.

Keep up on the latest & read our hottest topics:  New Porn Sites – Porn News & Adult Parodies
Tags:
abused
,
Ashley Von
,
ass
,
babe
,
babes
,
big boobs
,
Big Tits
,
bizarre
,
blonde
,
boobs
,
booty
,
Brand New Girls
,
busty
,
Canada
,
Canadian
,
celebrity
,
Celebrity Tits
,
crazy
,
doctor
,
Exclusive Interview
,
fetish
,
fetish porn
,
fetish sex
,
first time
,
French
,
fun
,
girlfriend
,
girlfriend experience
,
hermaphrodite
,
high heels
,
HOT
,
insane
,
intersex
,
Interview
,
legs
,
LGBTIQ
,
Michael Phelps
,
MILF
,
Miss Howard Stern TV
,
naked
,
New
,
New Girl in Town
,
New Model
,
New Pornstar
,
nipple
,
nipples
,
nude
,
nude celebrities
,
olympic
,
Pink
,
Porn
,
Porn Corporation
,
Porn Corporation Girls
,
Porn News
,
pornstar
,
Pornstars
,
premiere
,
sexy
,
She's New
,
Solo Interviews
,
spanking
,
special
,
stripper's pole
,
stripping
,
tattoo girls
,
tattoo models
,
Taylor Chandler
,
Taylor Lianne Chandler
,
The Cougar Club
,
tits
,
topless celebrities
,
Ty Roderick
,
unusual
,
Vivid
,
Vivid Celeb
,
wild