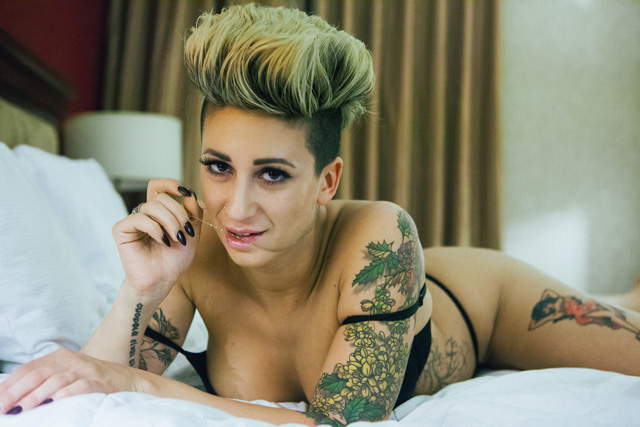 1. How long have you been performing in the adult industry and what made you decide to become a pornstar?
DELLA DANE:  I've been a performer for just over a year. I had already done a lot of other things with my life and career. The opportunity presented itself at a time in my life when I felt I was in a transition. It felt right so I went for it!
2. We know you have a few degrees under your belt! Please tell us about your career and educational training prior to being a pornstar.
DELLA DANE:  I did my undergraduate degree in English and I worked in publishing for a short amount of time, as well as medical device marketing. I then decided to go back to school to become a sex therapist. I got my Master's degree in Couples and Family Therapy. I was really passionate and still am about sex positivity and empowering people to live their happiest, most fulfilling sexual lives. Ultimately, I realized that my work as a therapist wasn't the avenue for me to express myself anymore, and I found myself in porn.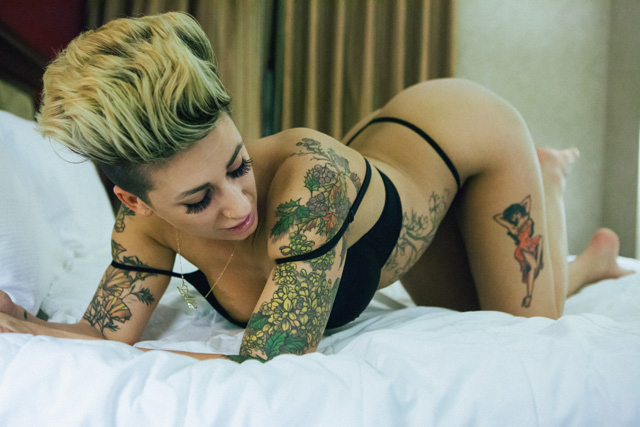 3. Please share with us your heritage and a little bit about what your life was like growing up?
DELLA DANE:  I grew up in a suburb of Portland, OR, and was raised in a very conservative environment. My parents actually both come from pretty liberal backgrounds, but they chose to follow a church-based, conservative path to raise their kids. This included being homeschooled, sheltering us from any mainstream music/movies/TV, and forbidding us from dating or being involved in any kind of sexually charged environment. Needless to say, this background led to me questioning and exploring a lot once I became a young adult and able to choose my own path in life.
4. Congratulations on your recent win for the award for Miss Congeniality at the NightMoves Awards Show! How did it feel to win your first trophy?
DELLA DANE:  Thank you! It was pretty amazing, I have to say. I'm grateful for any nominations I get along the way, but it's really thrilling to get to accept an award on stage in front of your peers. I get a rush every time I look at it!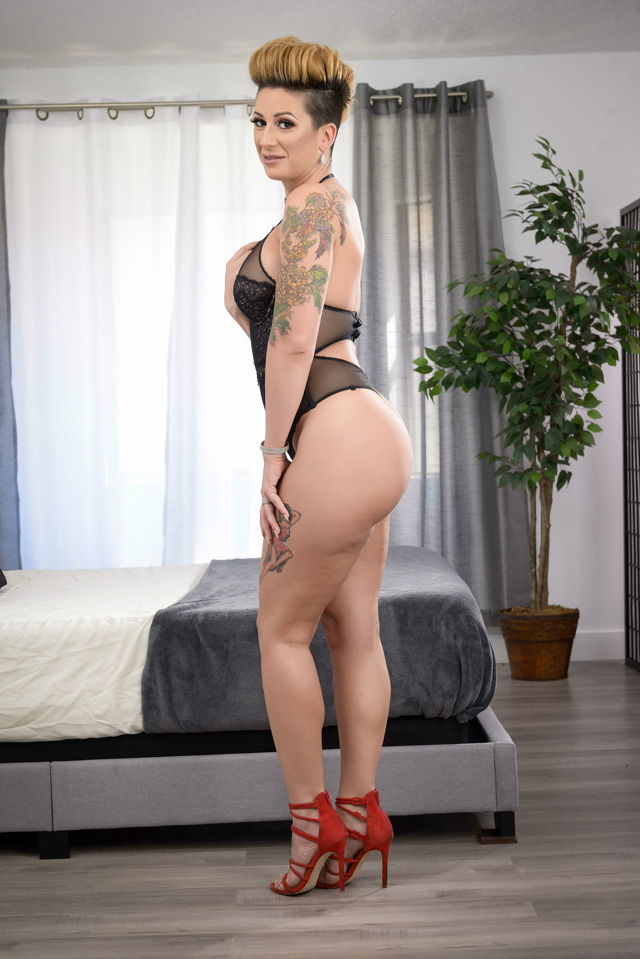 5. Let's talk sex! What are the biggest turn-ons for you and what kills the mood?
DELLA DANE:  Some of my biggest turn-ons are confidence, honesty, and sensuality. Being secure in what you like and being able to communicate that to me as well as listen and respond to my verbal and nonverbal cues is essential for great sex! Bad hygiene, being selfish or insecure can kill the mood for me. I get nervousness or initial jitters (especially with new partners), but please don't make me reassure you constantly.
6. What's your favorite position or sexual act?
DELLA DANE:  I love sucking cock and eating pussy, but getting fucked nice and hard in doggy is probably my favorite thing!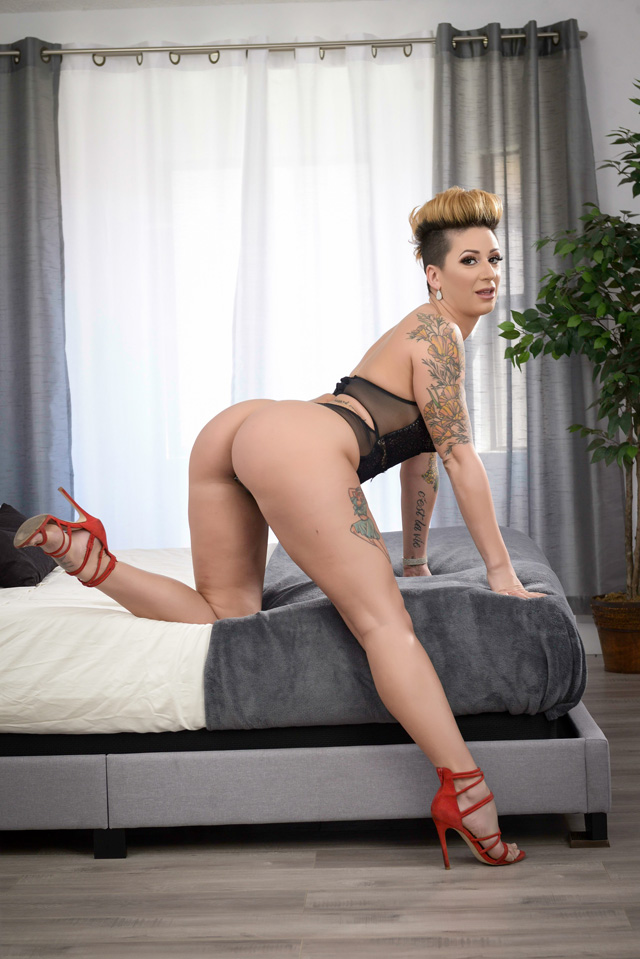 7. We have your first anal scene featuring on our site so we know you're an anal goddess! We have also had the pleasure in seeing you in a gangbang. How far do you plan on going sexually on film. Can we ever anticipate a Della Dane DP or double anal penetration?
DELLA DANE:  Thank you so much!!! I love pushing myself as a performer and enjoy immersing myself in those scenarios where I end up used, messy, and with a huge smile on my face. I definitely want to do a DP (I have off camera several times already), and would love to challenge my anal skills with double or even triple anal. You'll just have to wait and see!
8. Which do you prefer… Giving head or receiving head?
DELLA DANE:  It really depends on my mood but I think in general I like giving more than receiving. Both are huge turn-ons for me though!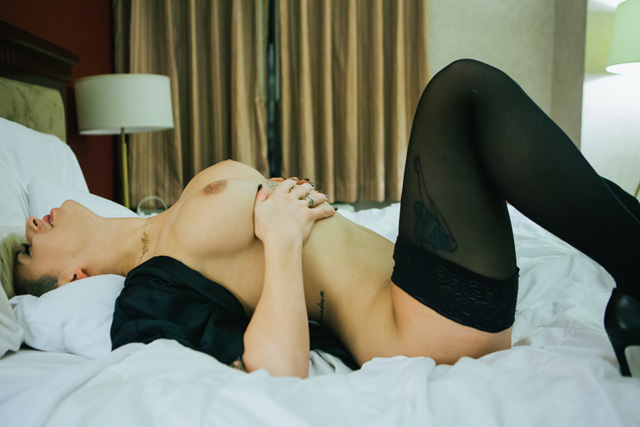 9. When you are having sex do you prefer to be dominant or to be submissive?
DELLA DANE:  Again, this depends on my mood. I identify as a switch, but I do tend more to the submissive side generally. When I'm with women I do tend to get a little more dominant, but there are always exceptions!
10. How does sex on camera compare to sex off camera for you?
DELLA DANE:  For me, when I have sex on camera, I'm much more aware that it is a performance and I need to be conscious of angles, lighting, and timing. I also will often do positions that aren't as comfortable or pleasurable for me in order to get a better video. However, my orgasms are real, my sweat is real, and my enthusiasm for my work is abso-fucking-lutely real! Off camera, I relish the ability to be more in the moment and not have to focus on anything else other than my partner and enjoying the experience.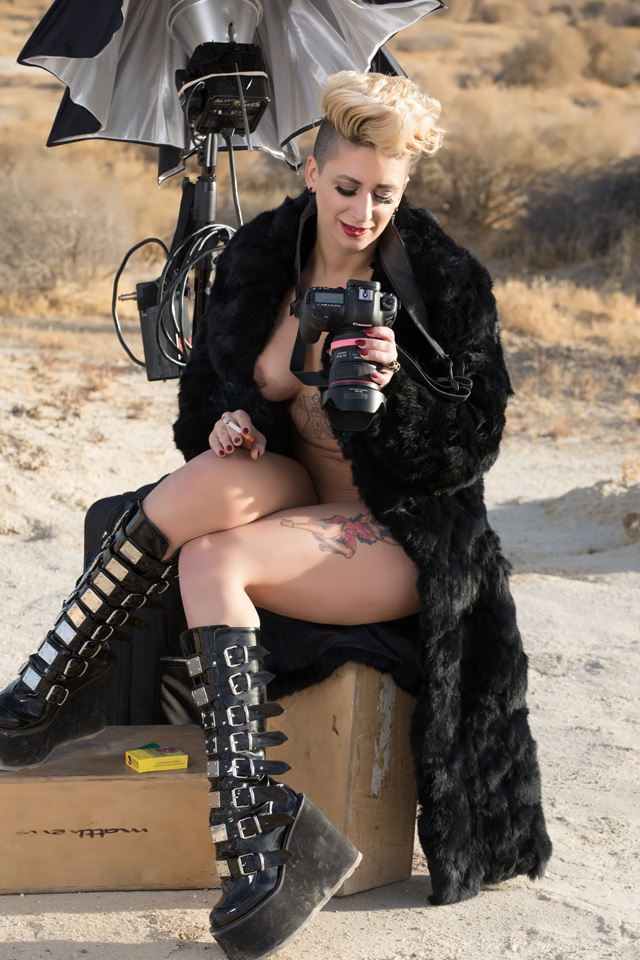 11. What's your love life status? Are you currently in a relationship, single or have any fuck buddies?
DELLA DANE:  I'm a nasty slut and have a great sex life; that's all I'll say.
12. What is the craziest thing you have ever done, other than switching careers and becoming a super awesome pornstar!?
DELLA DANE:  That's a hard one. I've gone zip-lining in Mexico, ridden on the back of motorcycles, sung the national anthem in front of 10,000 people, gotten a tattoo on a whim, fucked lots of perfect strangers, but maybe the craziest thing I did was get married!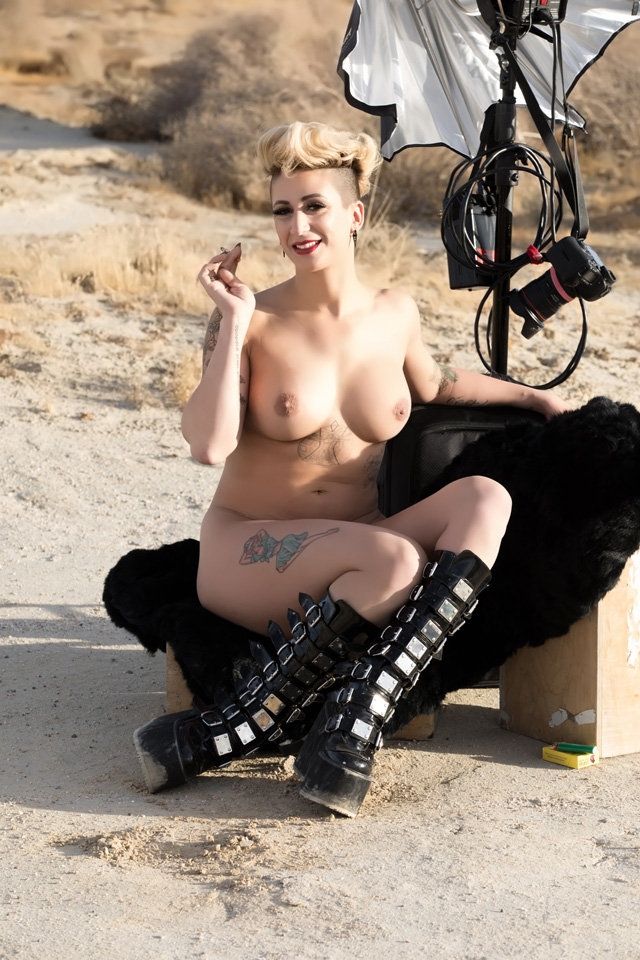 13. When you aren't shooting porn, attending award ceremonies and going to industry events. What do you like to do? Do you have any hobbies, pets or things you absolutely can't live without?
DELLA DANE:  I'm become more of a homebody as I've gotten older so I love to entertain at home, as well as just meet up with friends and enjoy the food and drinks of LA. I also love music, so I try to support local artists and DJs when I can. I also stay in the gym as much as I can, and am always looking for fun, creative ways to stay active!
14. We want to know Della Dane's deepest secrets… or at least quirks! Please tell us something about yourself that most people do not know!
DELLA DANE:  I masturbate when I'm bored or can't sleep!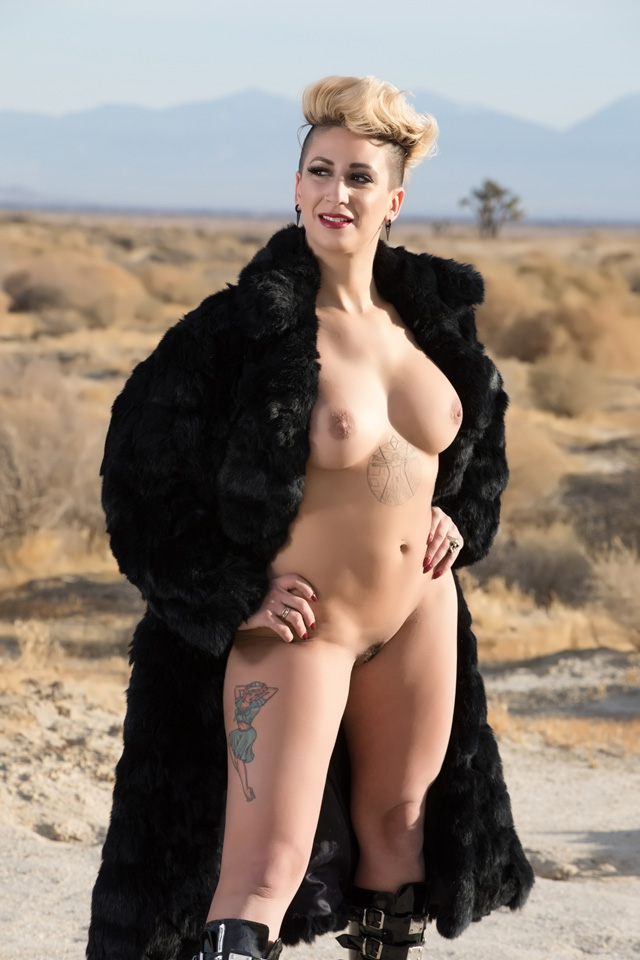 15. If you had to psycho-analyze yourself from a third person point of view as a sex therapist, what would you say?
DELLA DANE:  I'd say I've done a pretty good job of overcoming some pretty damaging sex-negative messages that were taught to me throughout my childhood and that I've embraced and embodied my sexuality in a healthy way. I will continue to grow and explore, but it's been a tough, but worthwhile journey.
16. From a professional point of view, what tips as a couples sex therapist can you share with our readers for a healthy relationship and healthy sex life?
DELLA DANE:  Learn what YOU like, and share it with your partner. Explore together! Don't be afraid for sex to be awkward, or messy, or downright ridiculous! If something doesn't work, it's knowledge, not a failure. Be honest, and always engage with compassion and empathy. Remember, most of the time your partner's reactions to you aren't about you at all. There are many layers to our relationship patterns and understanding one another takes time.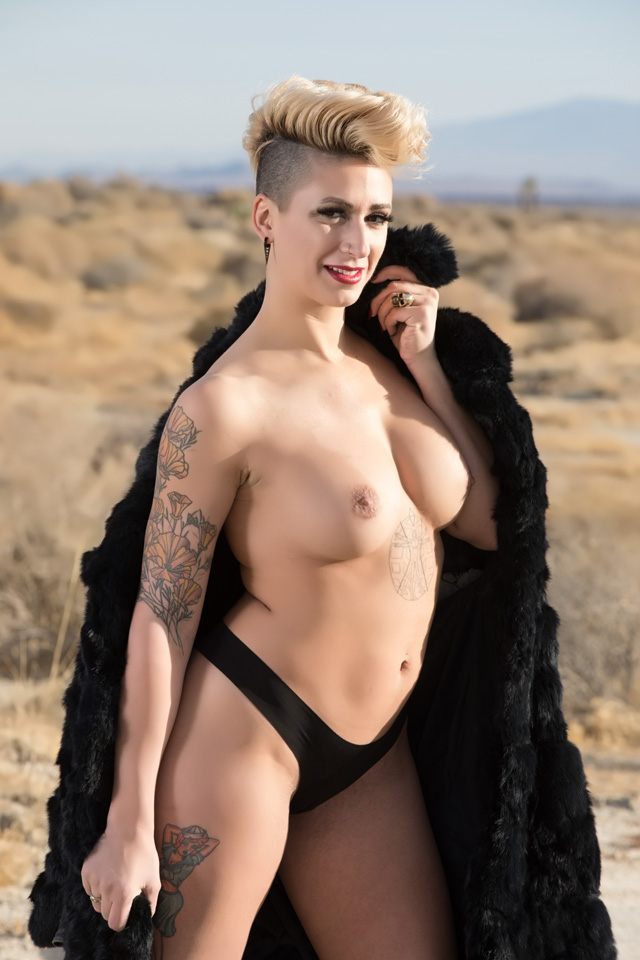 17. So here's what your fans and we are all dying to know… When can we expect to see an official Della Dane website!?
DELLA DANE:  I've been working on it, but as you know we all have a lot on our plates! I hope to have it launched before the end of 2018!
18. Please tell us about your upcoming events and appearances, business plans and career aspirations. Are you currently working on any other projects that you can let us in on or have any unreleased scenes upcoming we can look out for?
DELLA DANE:  I will be signing at AVN (follow my Twitter @delladanexxx for all the details), and attending the awards show! I hope to feature dance more in 2019, as well as travel and meet my fans.  I am also seeking representation for more mainstream work such as event hosting, modeling, and acting, so you may see me in other ways than just porn.  Other than that, just keep posted! I'll always share all my news with my fans!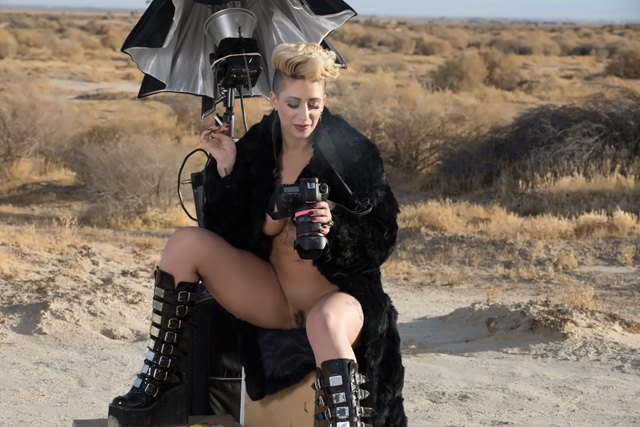 19. Where can fans get closer to you! Please share with us your official social media accounts.
DELLA DANE:  Instagram: @therealdelladane – Twitter: @delladanexxx – Snapchat: delladanexxx
20. Leave us wanting more of the delicious one and only Della Dane. If you were ice cream, what flavor would you be?
DELLA DANE:  Dark chocolate with candied orange peel; sweet, rich, but with a surprising bite!
21. Is there anything else you would like to share with our readers, your fans or comrades in the adult industry?
DELLA DANE:  Thank you for the support and I can't wait to see what 2019 holds!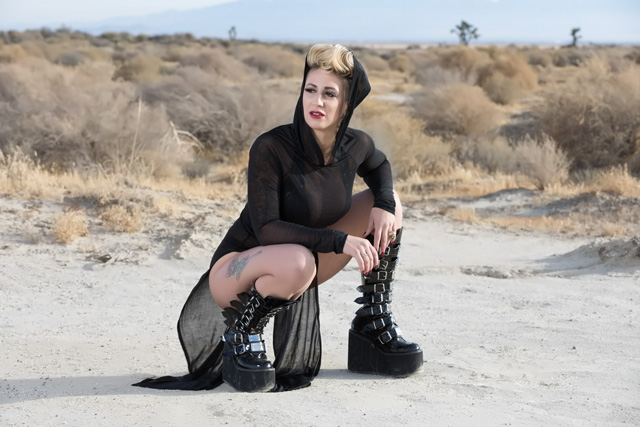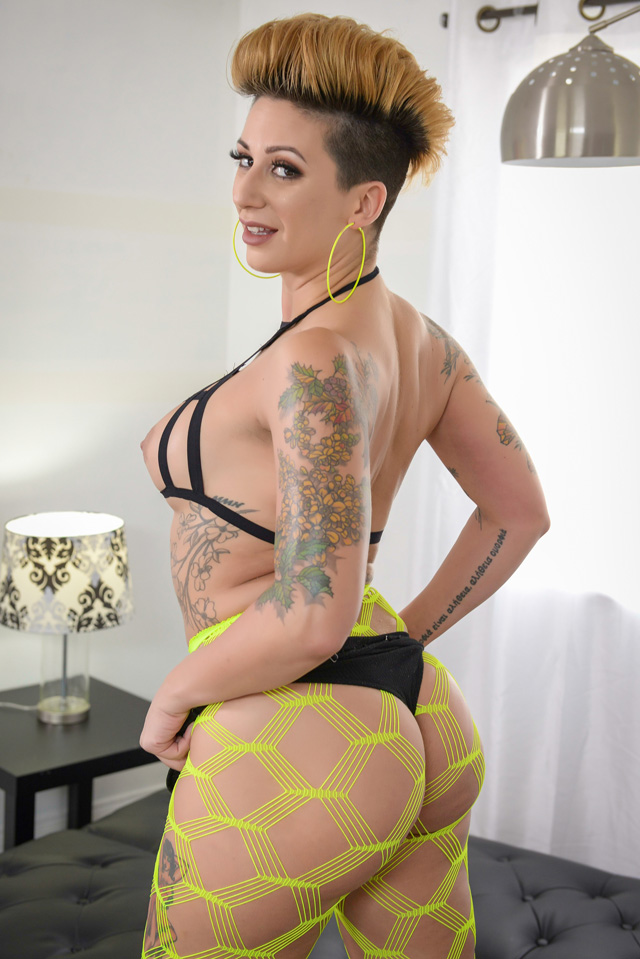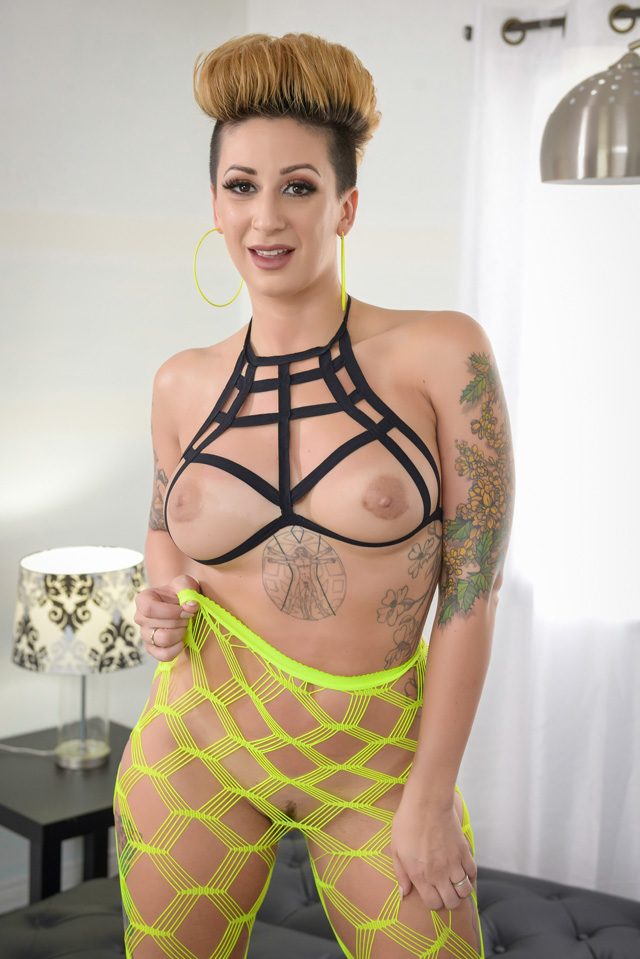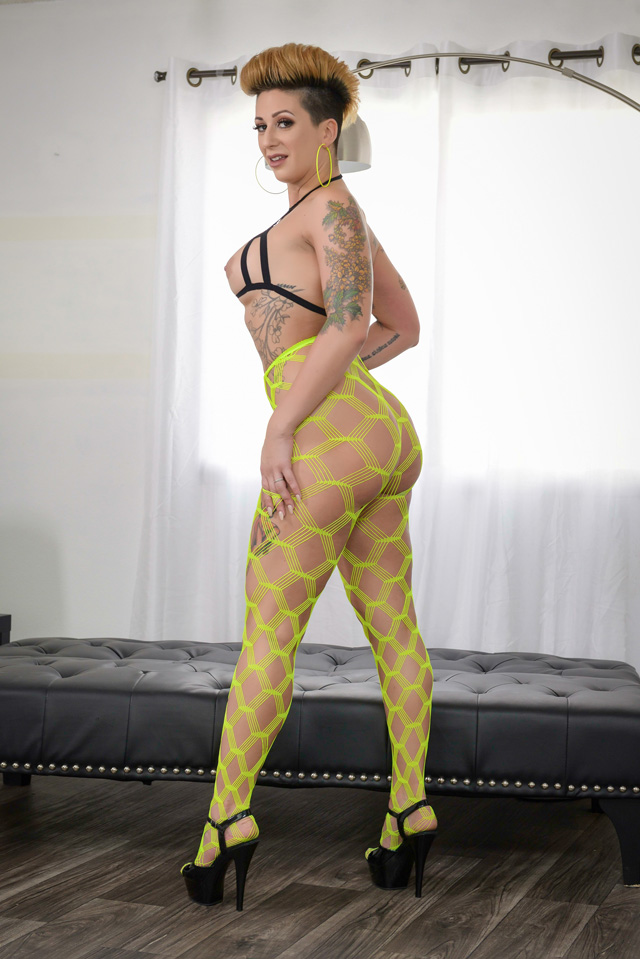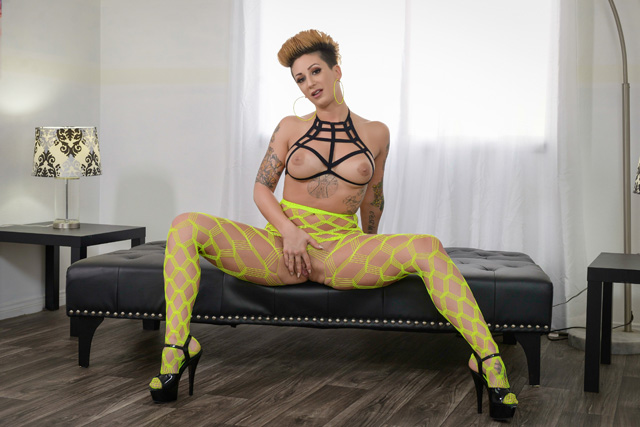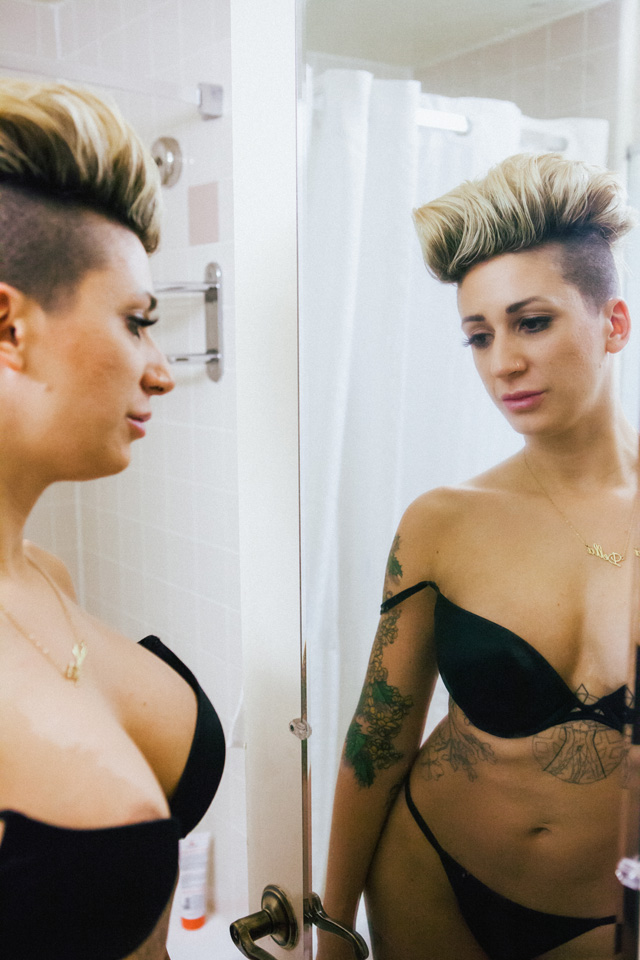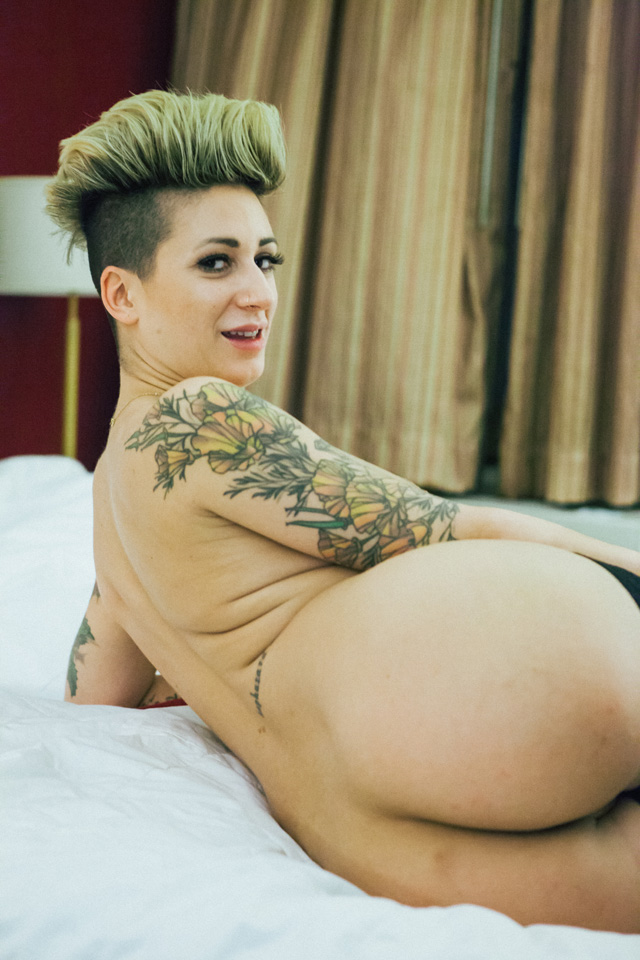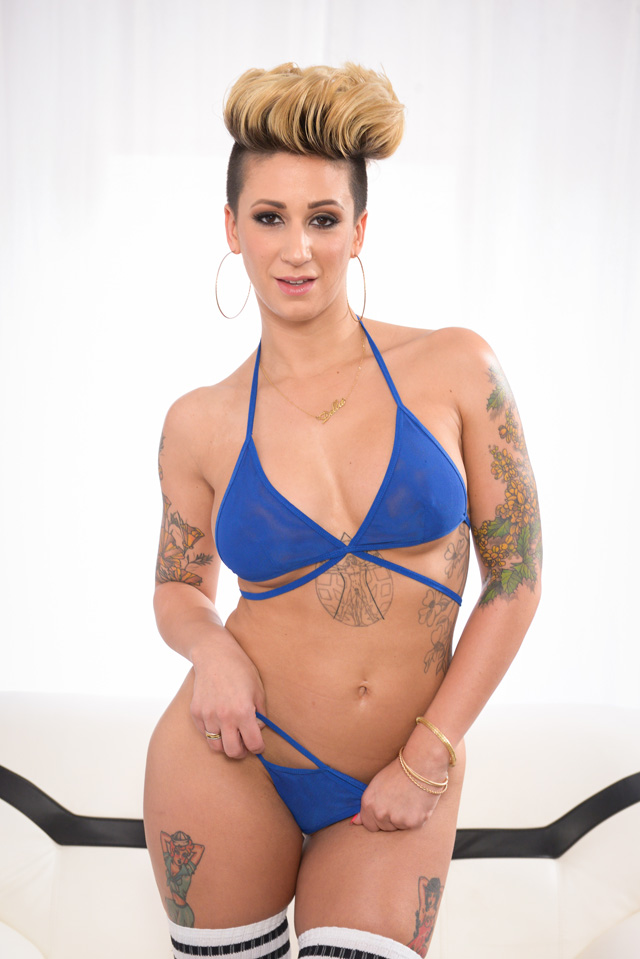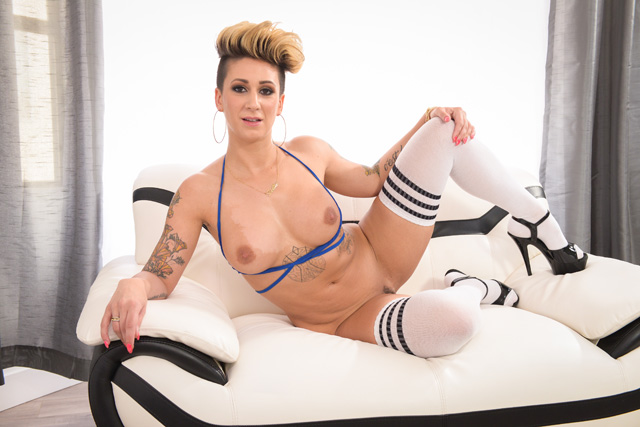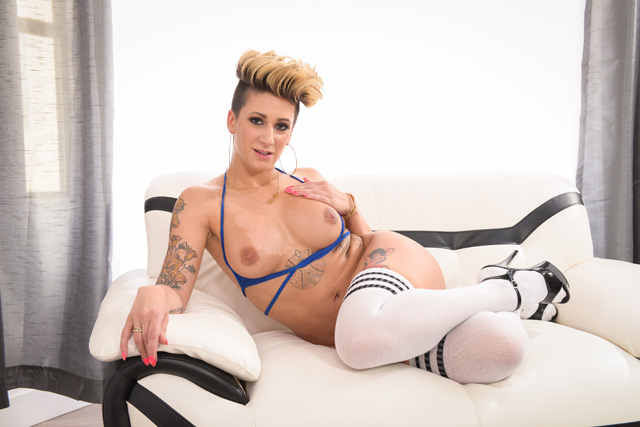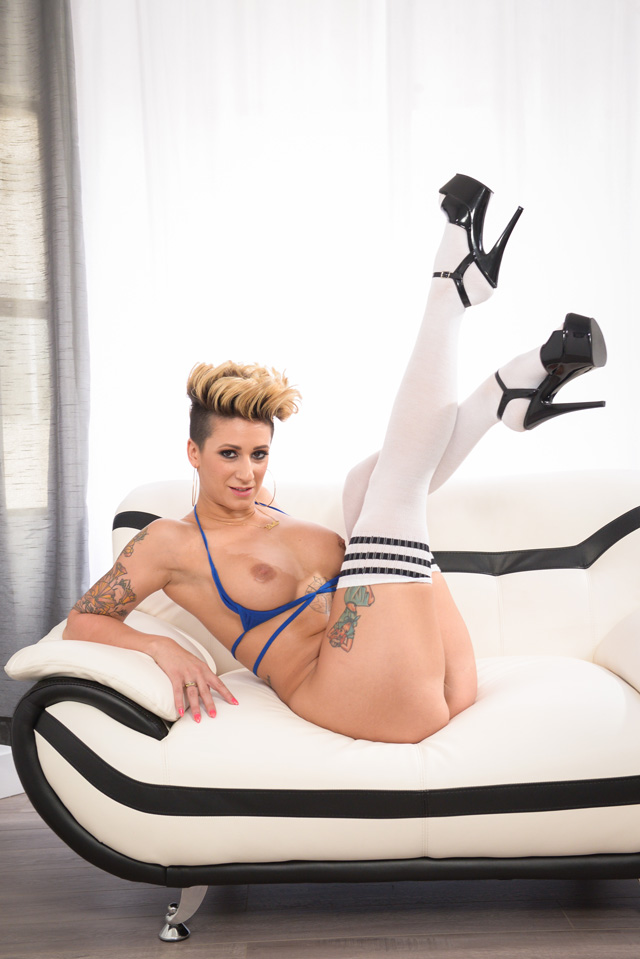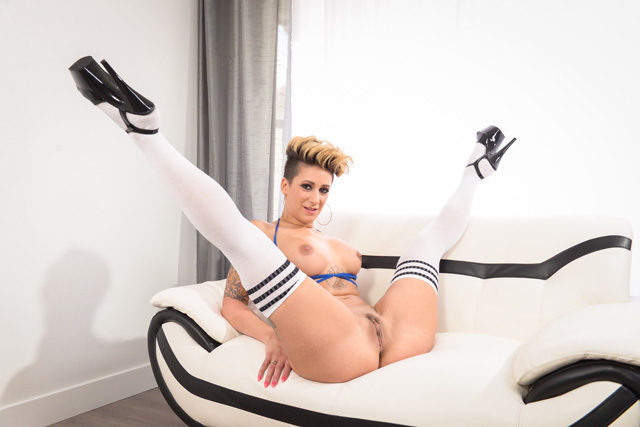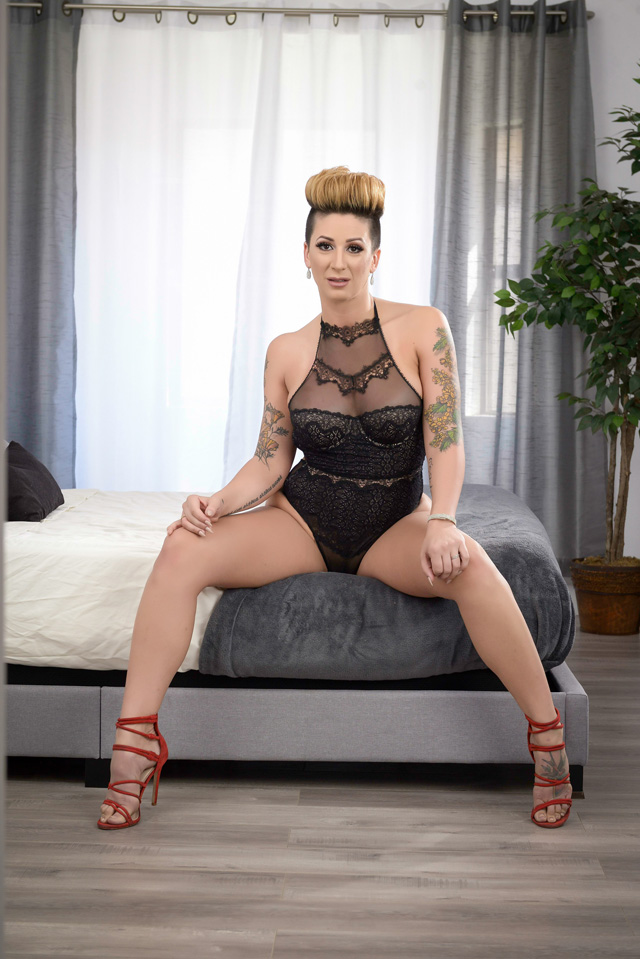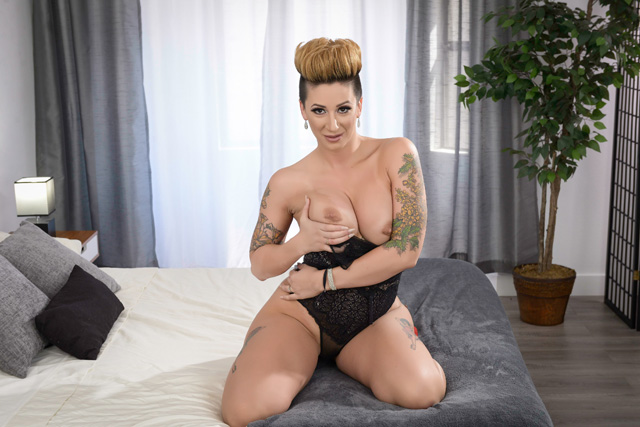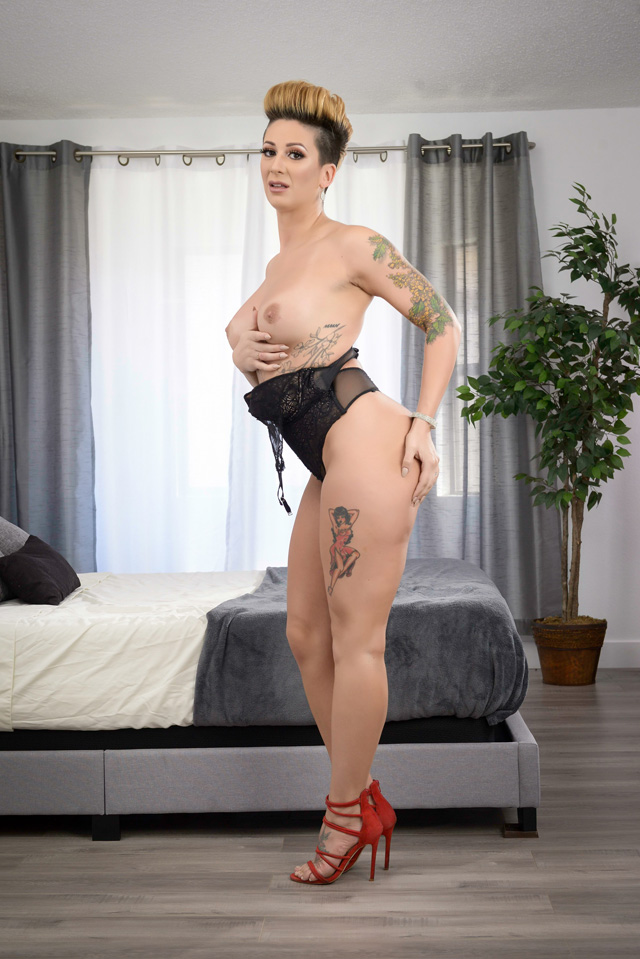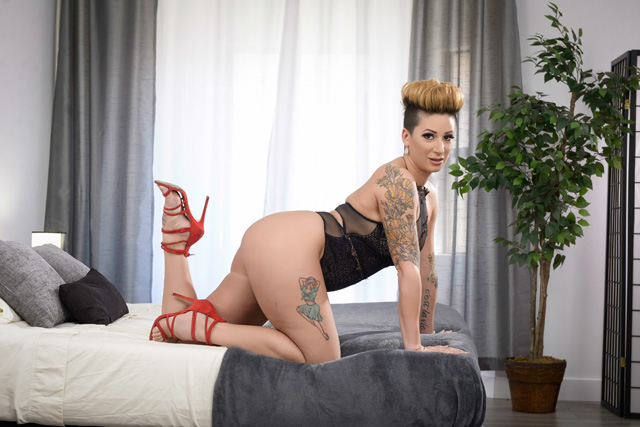 Ready to watch inked babe Della Dane in action?  Check out all of Della's new DVDs and scenes in streaming VOD from Adult Empire!  Follow Della Dane on social media & be sure to come back to Porn Corporation for more Della Dane news & the release of her upcoming official website.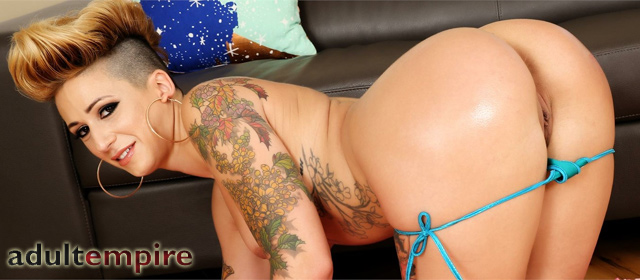 Continue reading Pornstar Interviews category or return to cover of Porn Corporation magazine.
View more of babe Della Dane.  Top:  Inked Pornstar Della Dane In Her First Anal Sex
Previous pornstar interview:  Riley Reyes Interview For Porn Corporation
Read pornstar Karen Fisher's commentary:  Why Paying For Your Porn Is Important
Buzz the hottest topics: New Sites – Porn News – Parodies – 4K – Comics – Games  – Gloryhole
Noteworthy & New:  Pornstar Natasha Nice AMA!  Nastasha Nice Answers All Your Questions
Tags:
Adult Empire
,
all natural
,
Alt
,
anal
,
anal babe
,
award winning
,
babe
,
babes
,
big boobs
,
Big Boobs Are Cool
,
Big Tits
,
bizarre
,
boobs
,
booty
,
bra
,
busty
,
crazy
,
dancing
,
Della Dane
,
Emo
,
erotic
,
Exclusive Interview
,
exotic
,
fantasy
,
fetish
,
Fetish FuckDolls
,
fishnets
,
fun
,
goth
,
hardcore
,
hardcore xxx fucking and sucking
,
high heels
,
horny
,
HOT
,
icecream
,
insane
,
Instagram
,
Interview
,
Latex
,
legs
,
lingerie
,
naked
,
natural
,
natural woman
,
natural women
,
New
,
New Porn DVD
,
NightMoves Awards
,
nipple
,
nipples
,
nude
,
nylons
,
oral
,
outdoor
,
outdoors
,
panties
,
piercings
,
Pink
,
Porn
,
Porn Corporation
,
Porn Corporation Girls
,
Porn News
,
pornstar
,
Pornstars
,
punk
,
punk girls
,
Punk Porn
,
pussy
,
pvc
,
round ass
,
sex
,
sexy
,
smoking
,
Snapchat
,
Solo Interviews
,
stockings
,
tattoo
,
tattoo fetish
,
tattoo fetish porn
,
tattoo fetish sex
,
tattoo girls
,
tattoo models
,
tattoo porn
,
tattoo sex
,
tits
,
Twitter
,
unusual
,
vinyl
,
VOD
,
wild
,
wild natural hottie
,
wild natural hotties
,
XXX