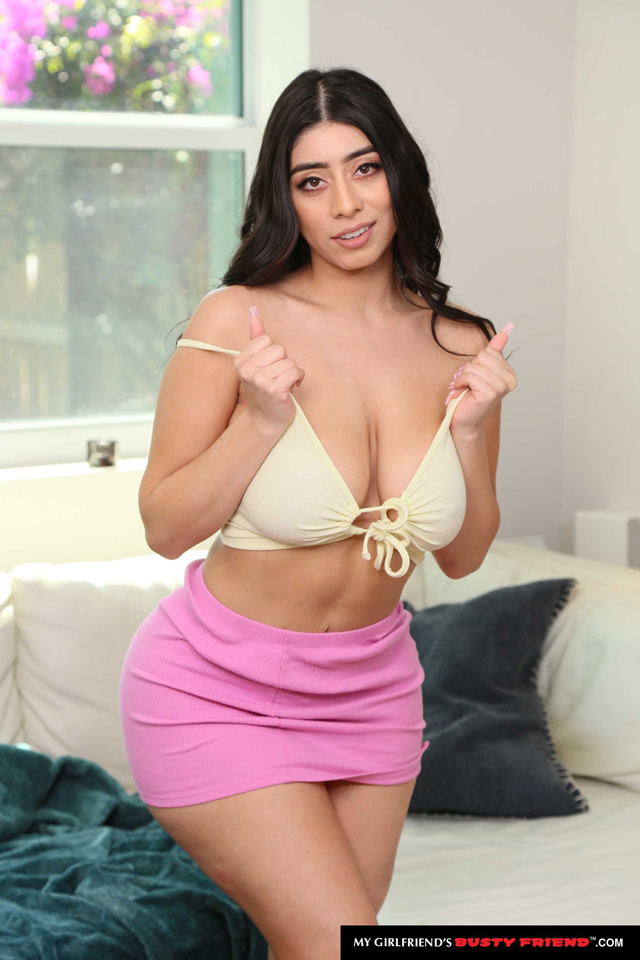 1. How long have you been performing in the adult industry and how did you begin your career?
VIOLET MYERS:  Since 2018, so about 4 years now.
2. Please share with us a little bit about your heritage and where you are from?
VIOLET MYERS:  I'm from Southern California, and I'm of Mexican/Turkish descent.
3. Violet, you are everyone's favorite real life hentai girl so let's talk anime! What are your favorite anime shows and why are they your favorite?
VIOLET MYERS:  I'm everyone's favorite Thicc Waifu. My favorite is torn between Naruto and Miss Kobayashi because I love wholesome and action anime. Those are two shows I can always rewatch and never get tired of.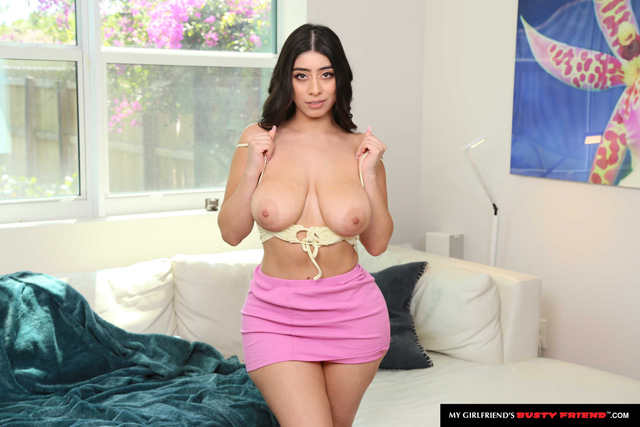 4. Do you watch hentai porn? Do you have a favorite hentai genre, movie or site?
VIOLET MYERS:  I'd much rather read hentai, but sometimes I will dabble into some hentai.
5. What about manga? Do you have any favorite comics or series to read or ones to suggest for people interested in reading manga?
VIOLET MYERS:  My favorite has to be anything written by Junji Ito; he's a horror manga artist.
6. We know you're an avid gamer and Twitch streamer. Where can people find you gaming [console preference, Twitch/gamer handle] and what are your favorite video games to play?
VIOLET MYERS:  My twitch handle is @violetmyersxxx. Just started getting back into gaming with my PC and I love it during my free time.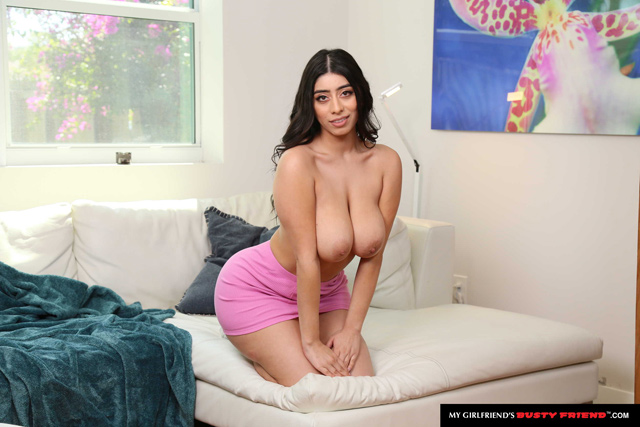 7. We saw you have a pretty lit YouTube page & following and we watched your latest video filmed at Universal Studios. Do you have any upcoming cool vlog ideas or plans for new YT videos you are going to post soon or would like to film in the future?
VIOLET MYERS:  Yes, every trip I have I like to vlog and bring my fans and audience with me, so they can relive those memories from my point of view.
8. Between the awesome snacks at Universal and your HornyPizzaGurl handle on IG I'm getting the feeling you are a bit of a foodie! [We are definitely big foodies over here at Porn Corp!] What are your favorite foods?
VIOLET MYERS:  I LOVE PIZZA but I really love just anything Mexican or sushi. Those are my favorite types of foods.
9. Are you a good cook? What's your favorite at home recipe/meal?
VIOLET MYERS:  I would say I'm a great cook; literally all of my friends brag about my cooking. My favorite thing to cook is anything healthy but also savory. I love making Mediterranean salads with a protein and healthy dessert.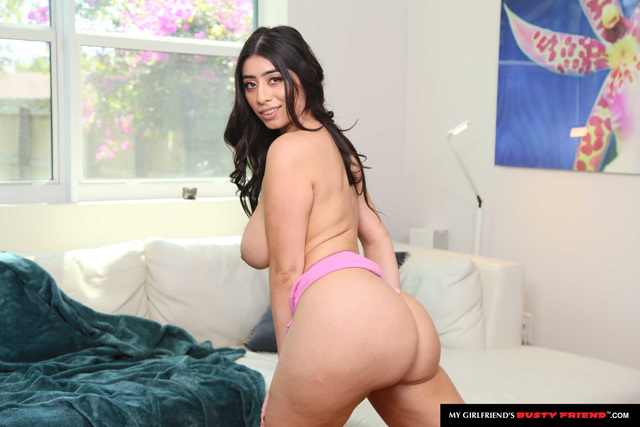 10. How do you stay in such great shape? What's your go to work out routine?
VIOLET MYERS:  I work out 5 times a week and my go to workout is anything with legs.
11. When you are not busy filming porn, vlogging, streaming, gaming or watching anime, what do you like to do? Any other hobbies or passions?
VIOLET MYERS:  I love to just chill and do nothing.
12. What are your biggest turn ons and what kills the mood for you?
VIOLET MYERS:  Turn ons are scents; I love cologne and perfume. Turn off are small minded and not so bright people; I'm attracted to intelligence.
13. What's your favorite sexual act or position and what makes you orgasm the hardest?
VIOLET MYERS:  Doggy and Blowjobs. I love cumming with a vibrator.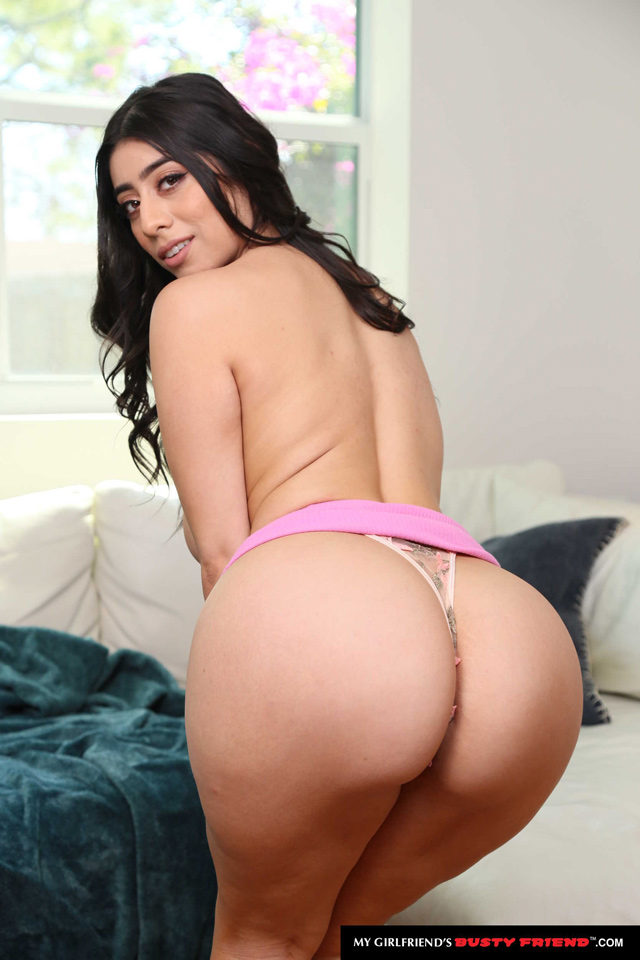 14. How far have you gone sexually? We've seen you in anal [Correction: Anal fingering and teasing only, my apologies Violet!] and BBG threesomes, can we expect to see you in any double penetration or gangbang films in the future?
VIOLET MYERS:  I'VE NEVER DONE ANAL. And yes in the future when I'm ready, but no pressure to rush into everything.
15. What is the craziest thing you've ever done?
VIOLET MYERS:  Nothing crazy just honestly. But taking two big dicks is pretty crazy to think about.
16. What's your opinion on the latest Only Fans news that they are banning sexually explicit content after building their brand and popularity off the content of sex workers?
VIOLET MYERS:  It's unfortunate; I am glad they kept adult content, but I don't trust that they won't do this again.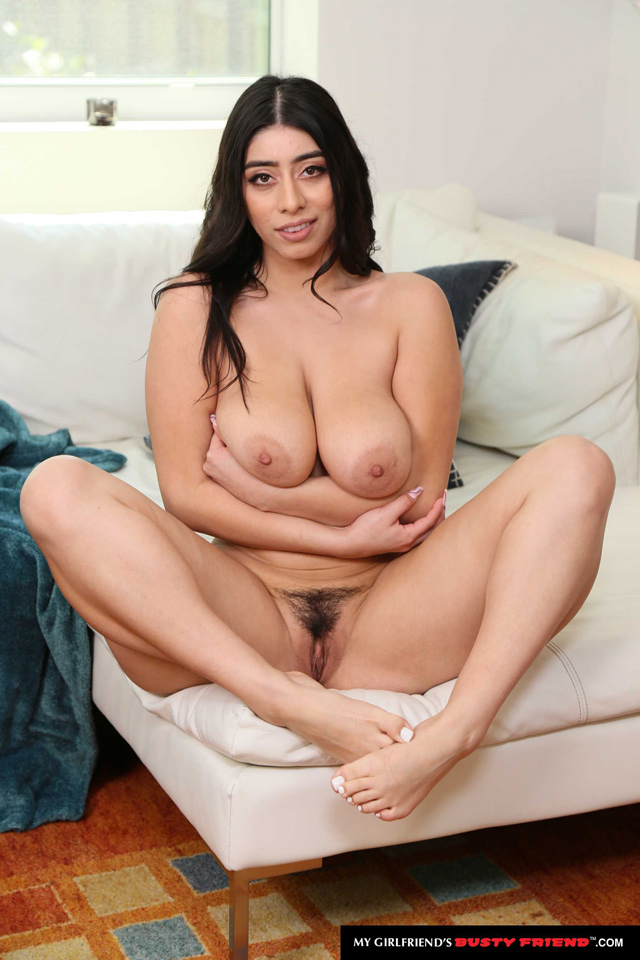 17. We saw you attended Exxxotica Chicago in July. Do you have any plans for upcoming appearances or events that you can share with us where your fans can connect with you?
VIOLET MYERS:  Yes, I'll be at the Miami and New Jersey shows!
18. For the record please share with us your official social media accounts.
VIOLET MYERS:  Instagram: @WAIFUVIOLET – Twitter: @violetsaucy – YouTube  – Twitch: @violetmyersxxx – Onlyfans.com/violetmyers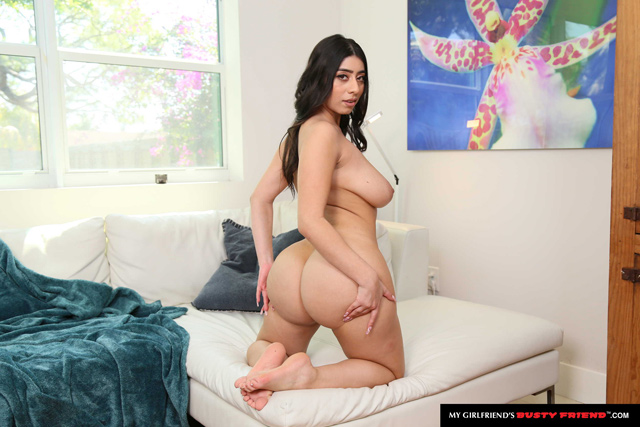 19. Leave our readers with a taste of the delicious Violet Myers… If you were ice cream what flavor would you be?
VIOLET MYERS:  If I was ice cream, I would be a Mexican vanilla with strawberry/chocolate swirl, only because those are my favorite flavors.
20. Is there anything else you would like to share with your fans, our readers or your colleagues in the adult industry?
VIOLET MYERS:  Thank you for your support! I love you guys!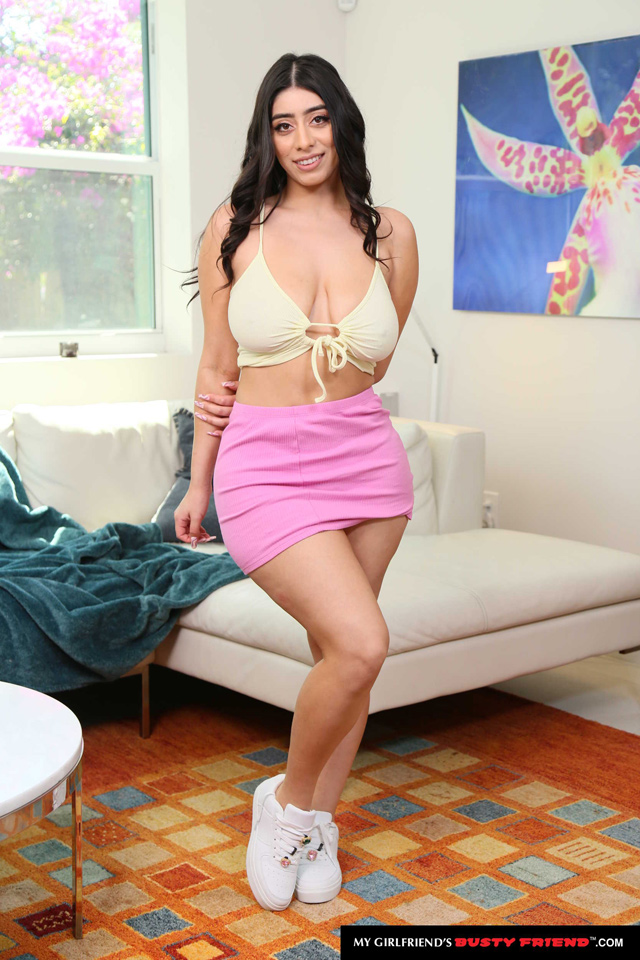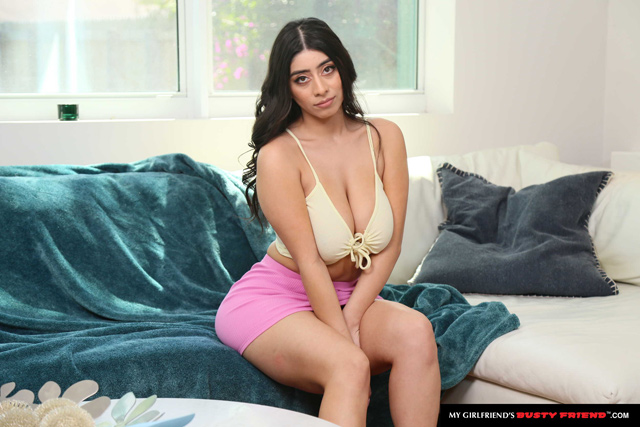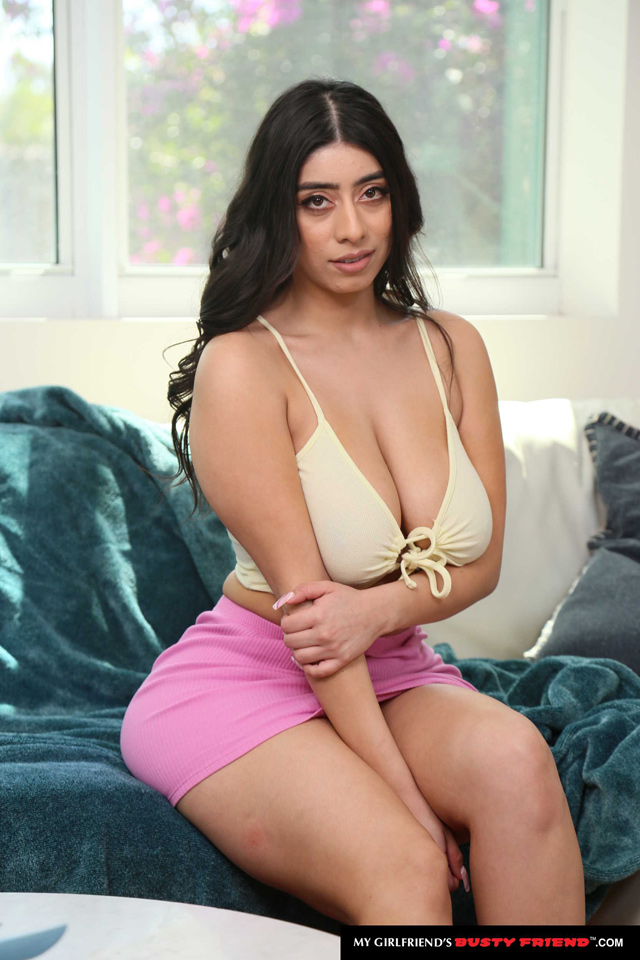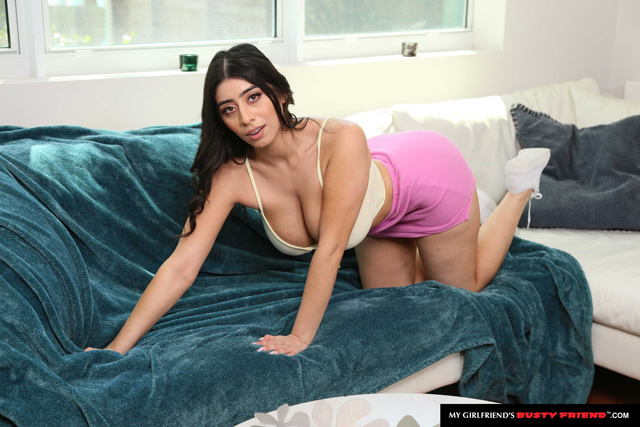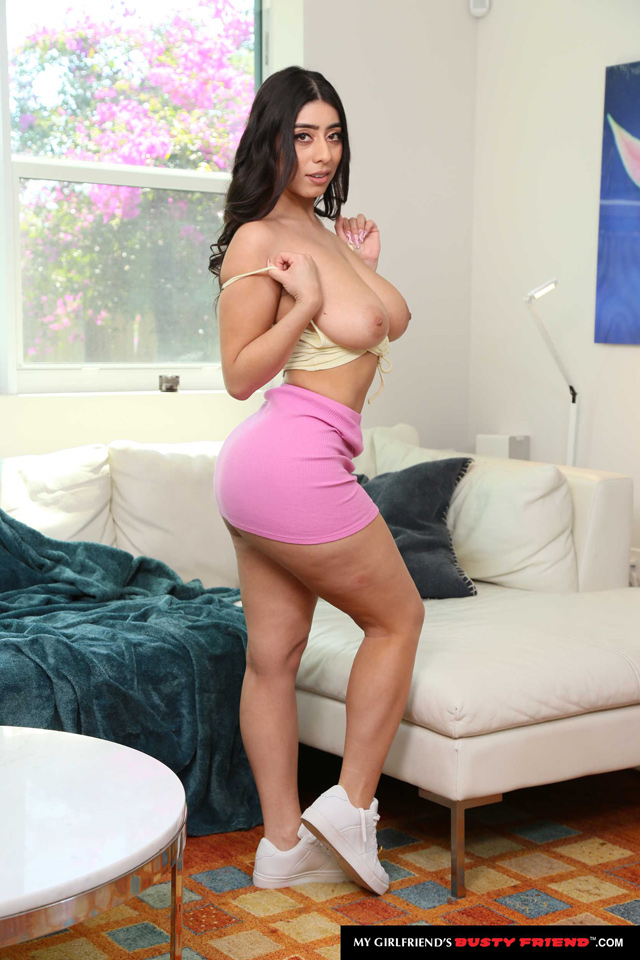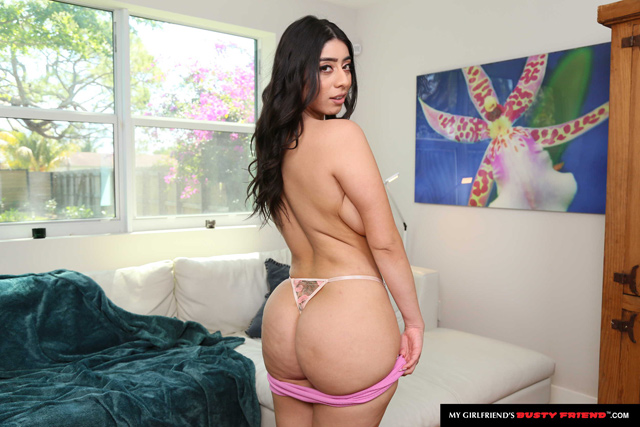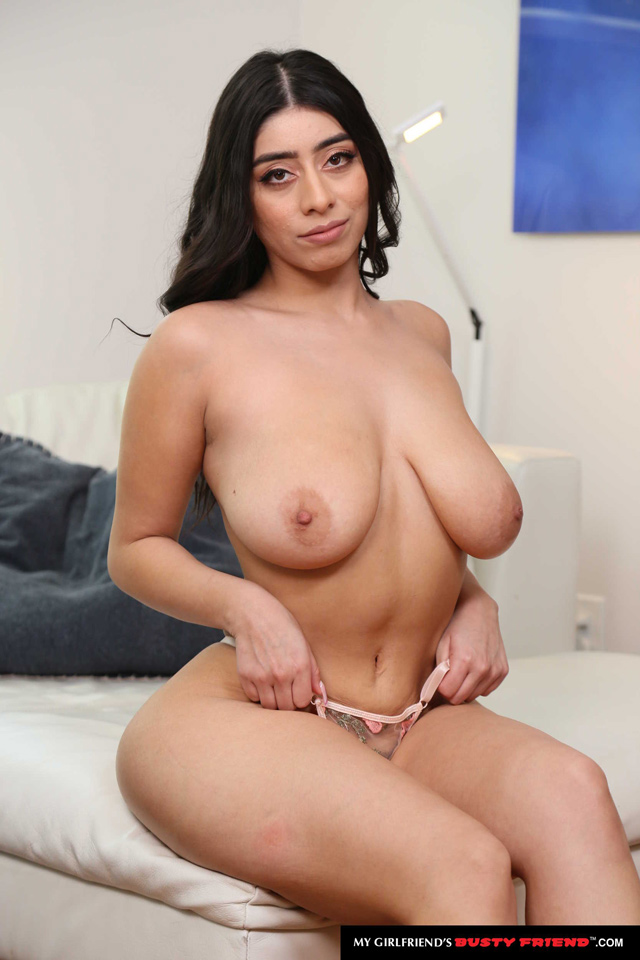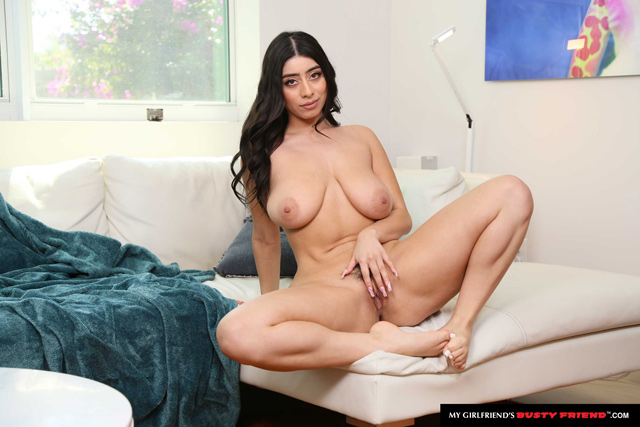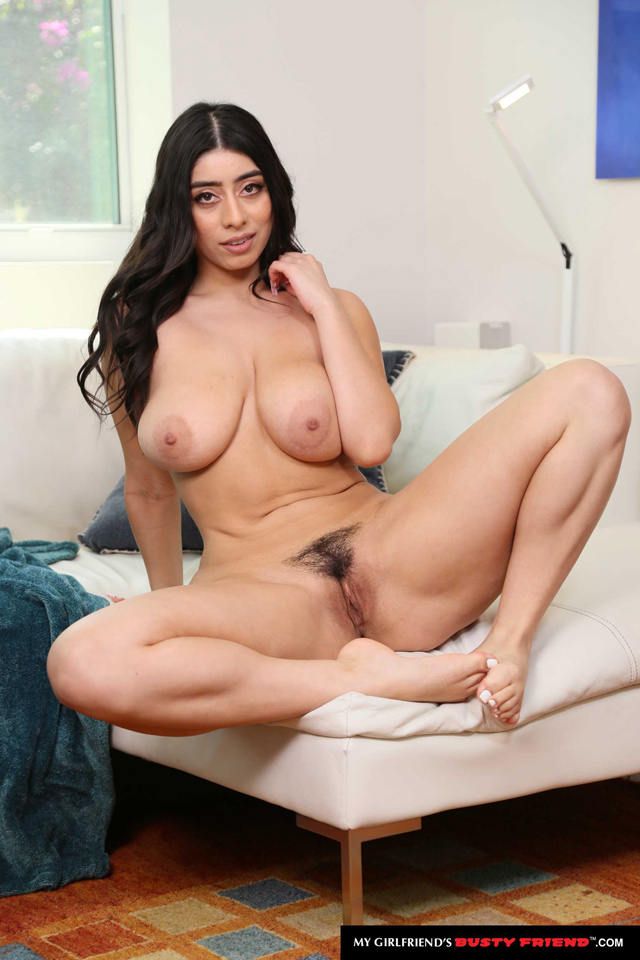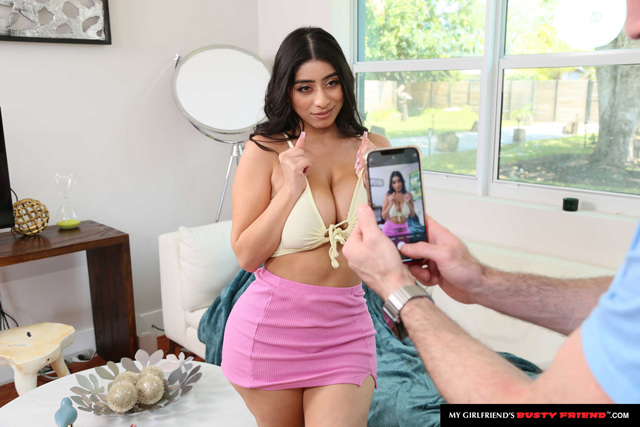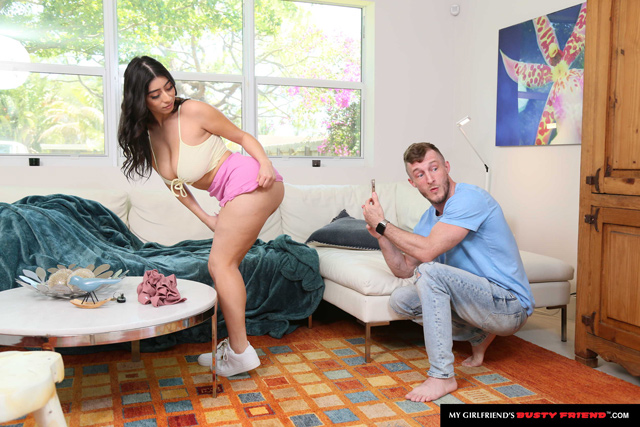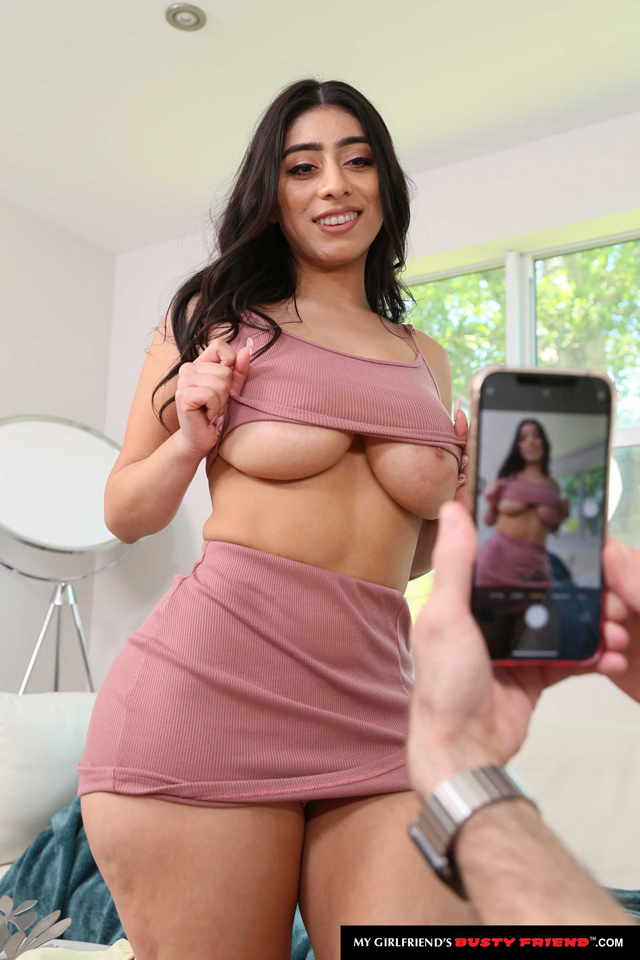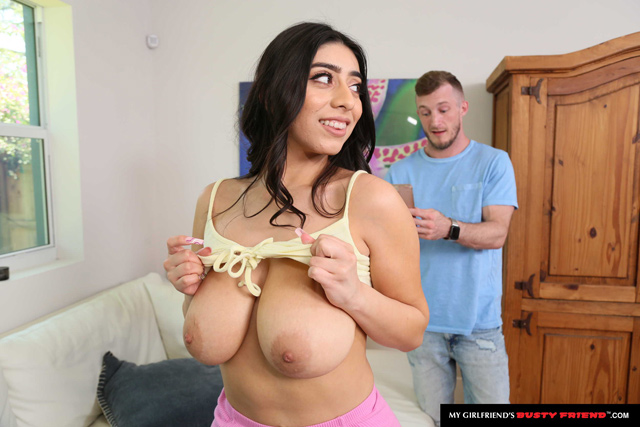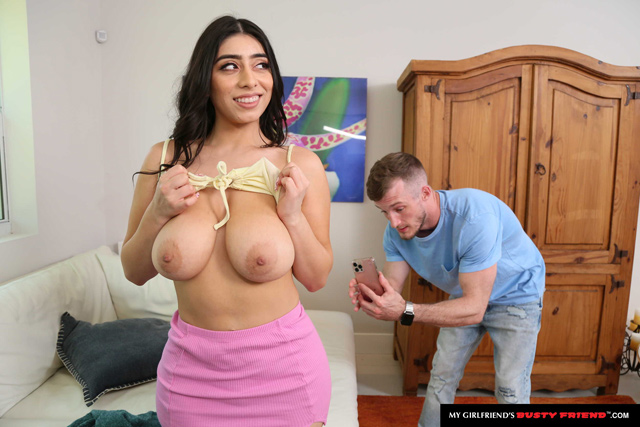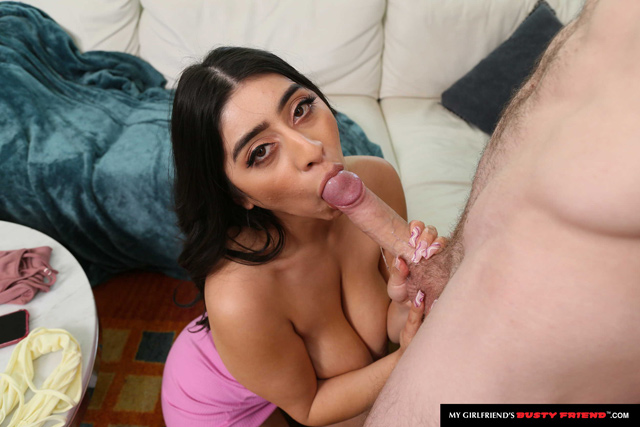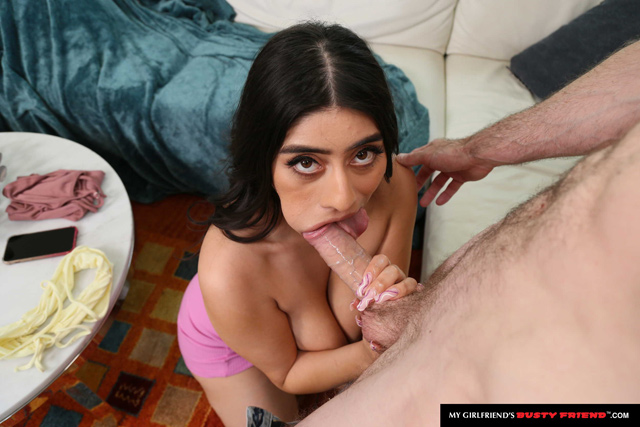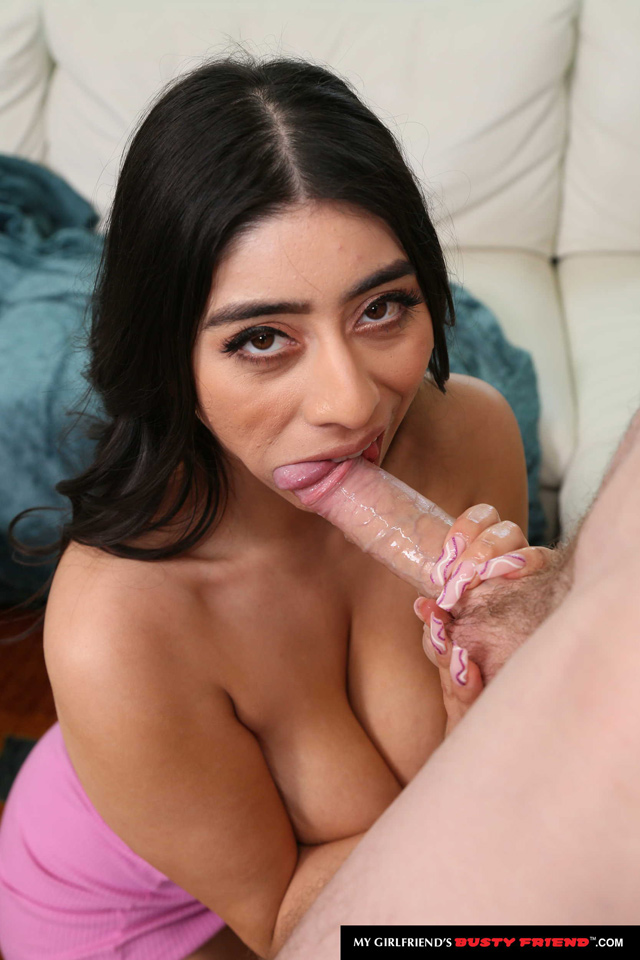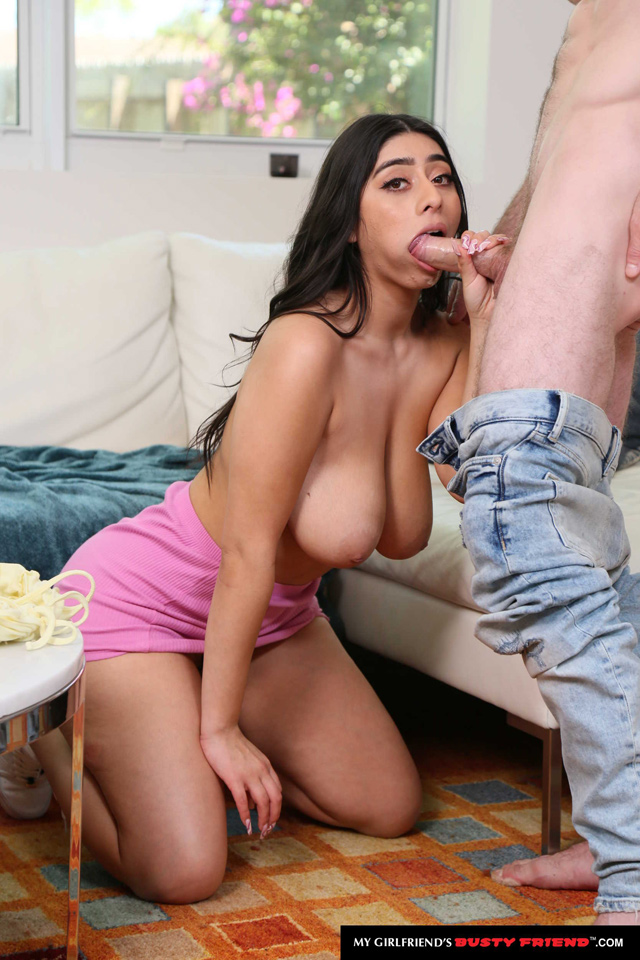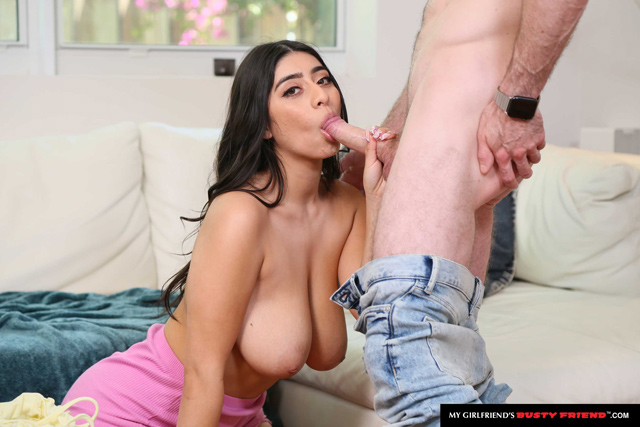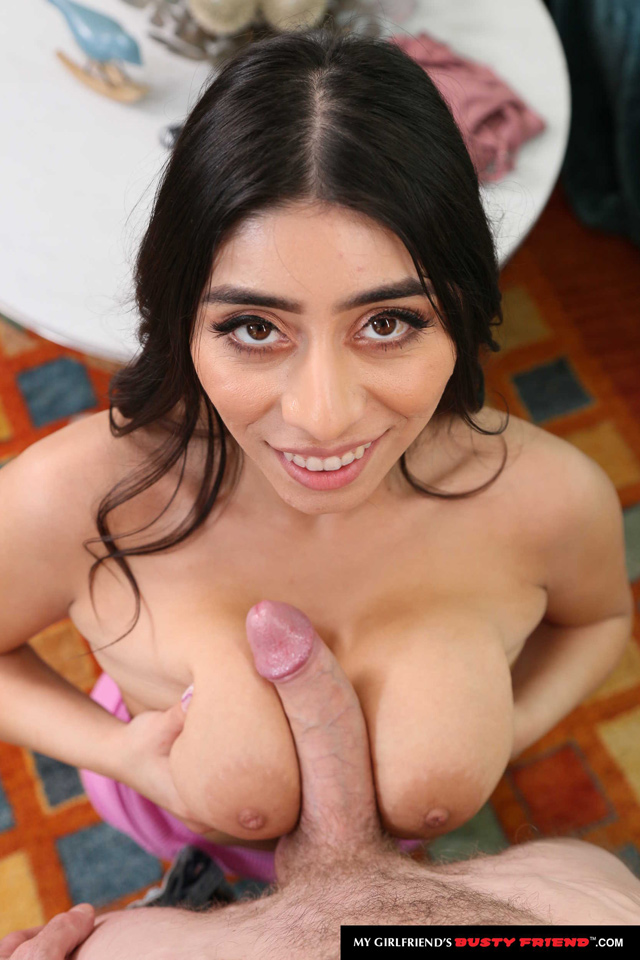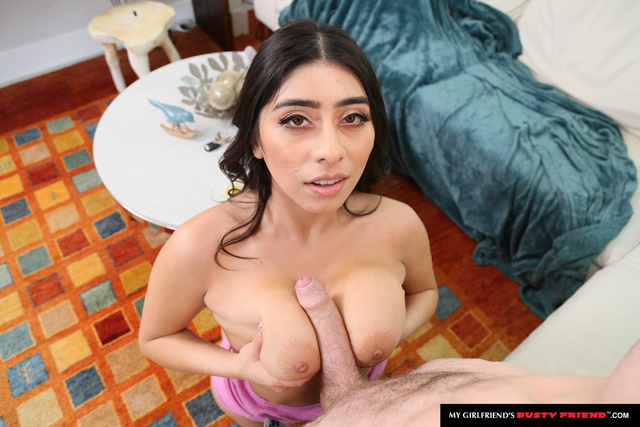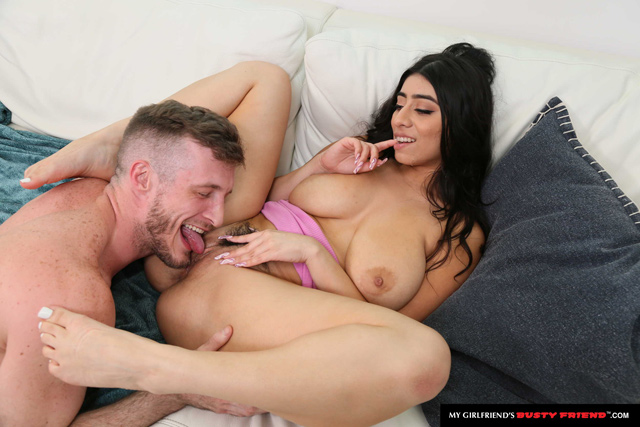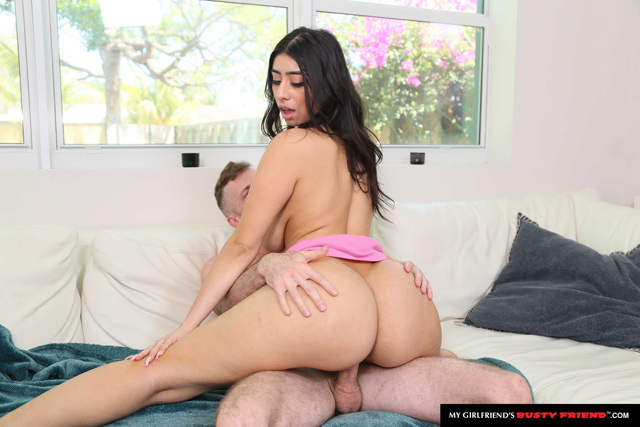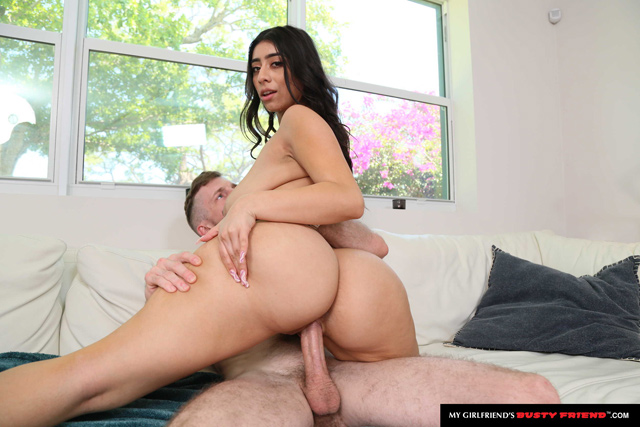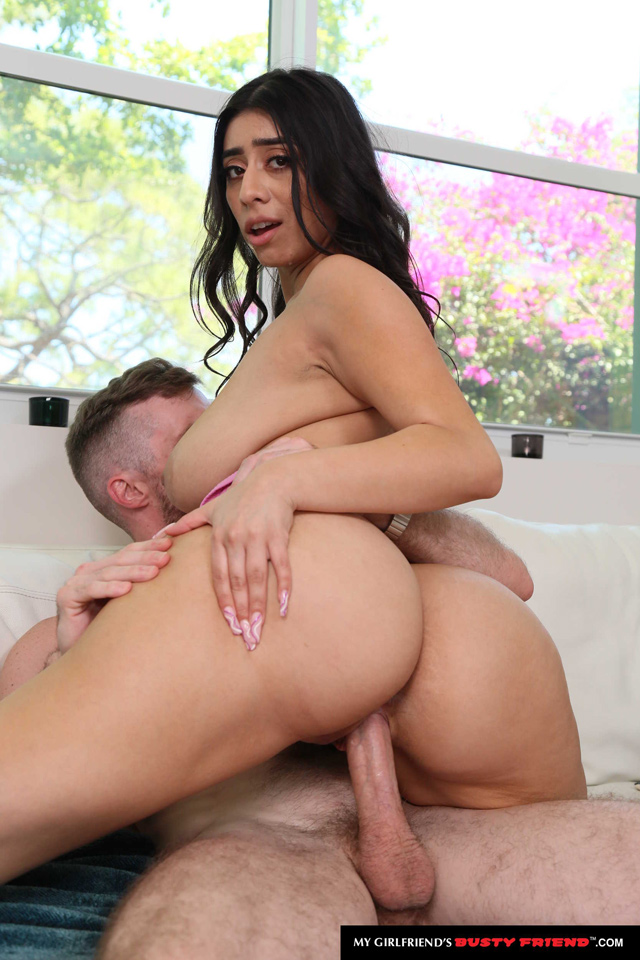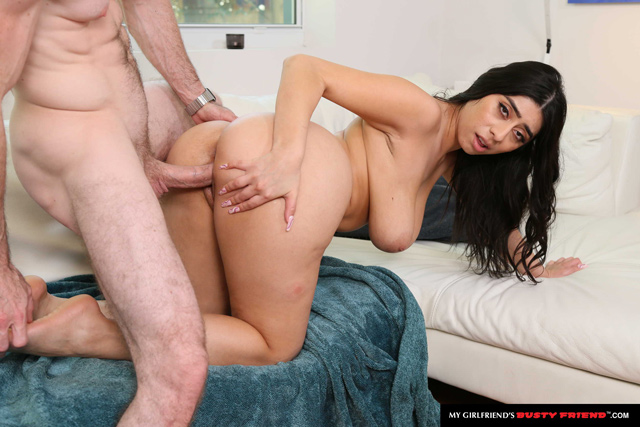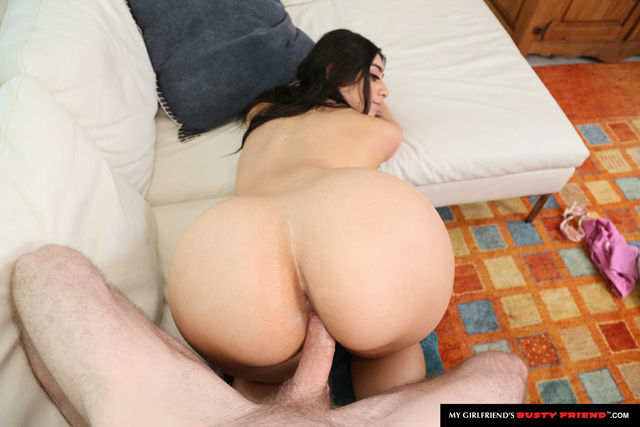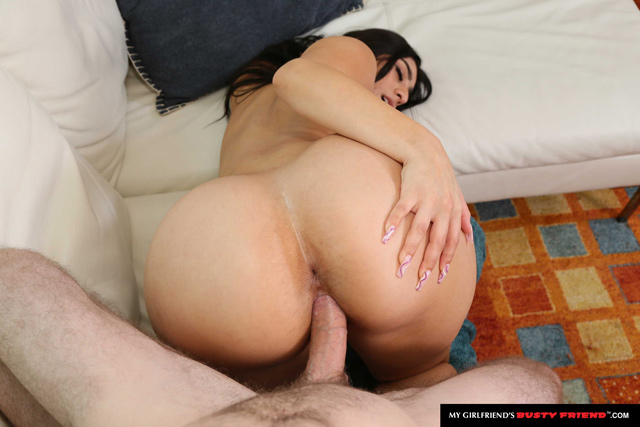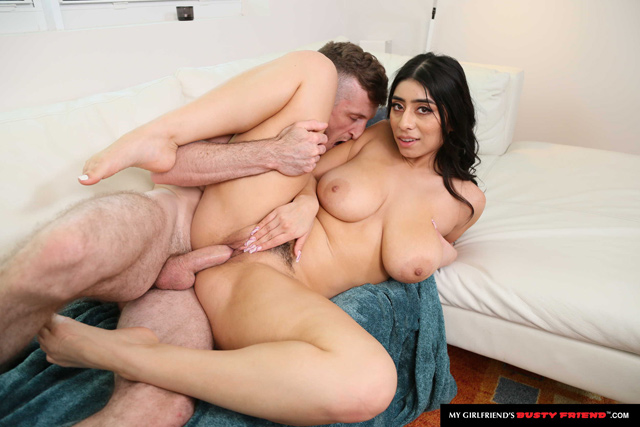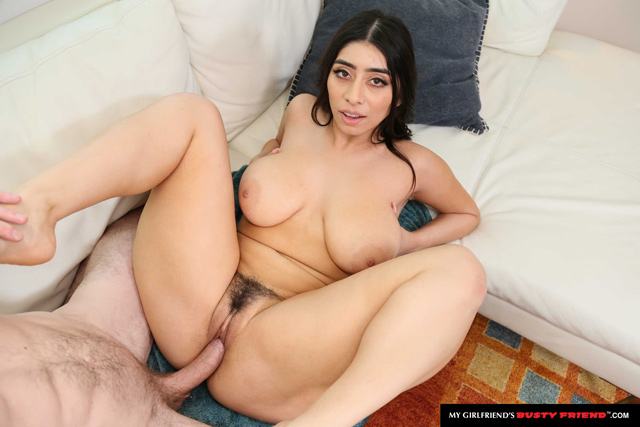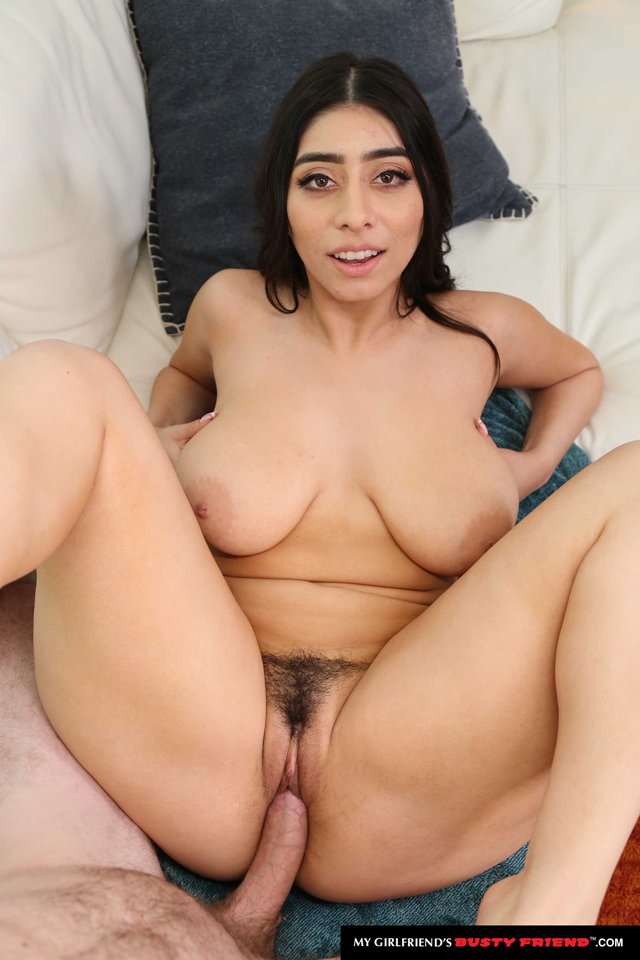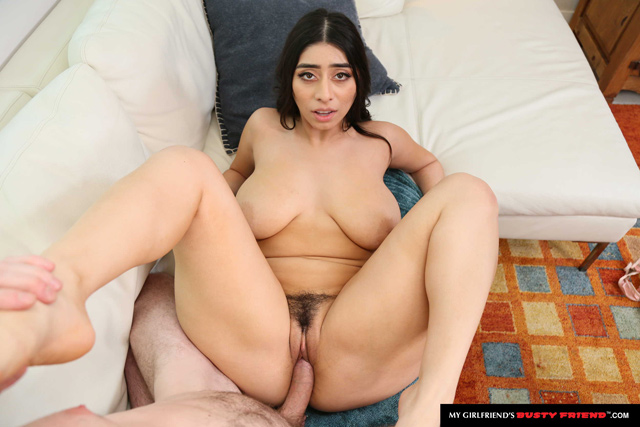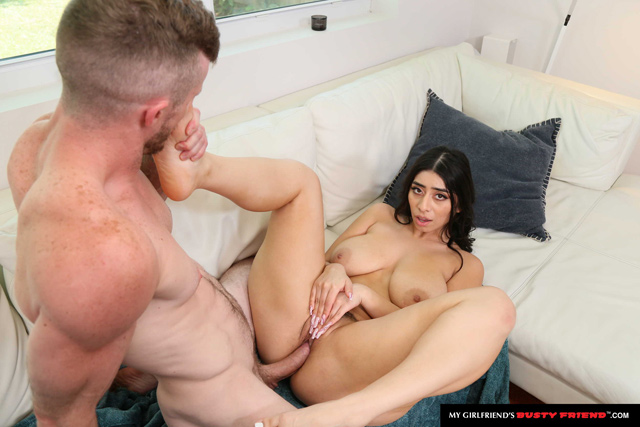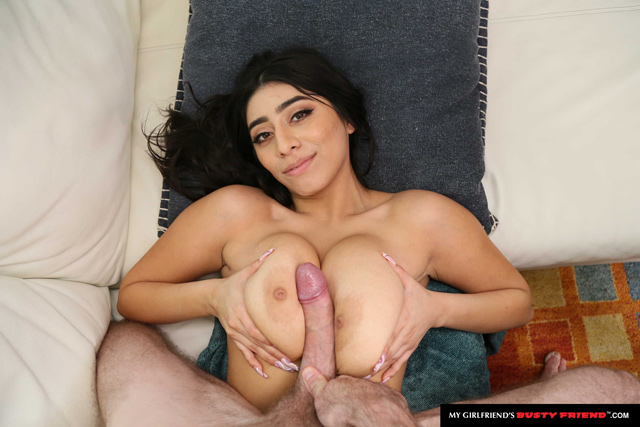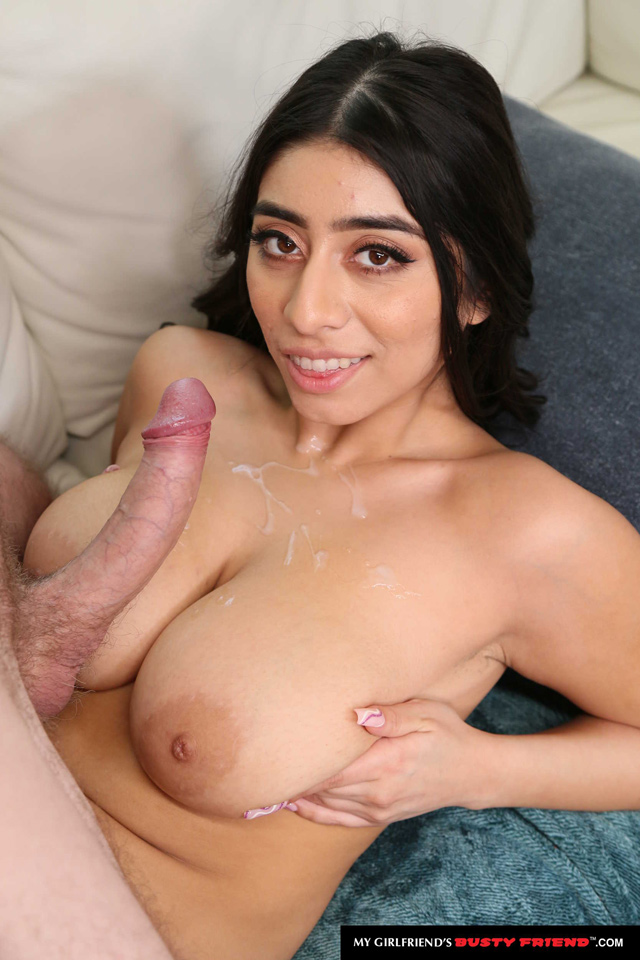 Watch this hot video starring busty all natural Latina goddess Violet Myers in My Girlfriend's Busty Friend with Brick Danger now!  Join Naughty America for all the hottest pornstars in hardcore sex inside in HD, 4K, VR, AR & Mobile!  Save BIG for Labor Day & enjoy #MyersMonday with Violet Myers inside Naughty America at 40% off!

Continue in the Pornstar Interviews category or return to cover of Porn Corporation magazine.
More recent interesting Pornstar Interviews:  Liv Revamped – Tru Kait – Lauren Phillips
Catch up on all of the latest Porn News or check out the hottest New Porn Sites to debut.
View more Violet Myers.  Previous: Busty Violet Myers Is So Hot He Cums Twice!
Tags:
all natural
,
babe
,
babes
,
Back To School Sale
,
big boobs
,
Big Boobs Are Cool
,
big cock
,
big dick
,
Big Naturals
,
Big Tits
,
blowjob
,
boobs
,
booty
,
bra
,
Brick Danger
,
brunette
,
bubble
,
bubble butt
,
bubblebutt
,
busty
,
Chicago
,
close up
,
close ups
,
comics
,
cum hungry
,
cum. facial
,
Cumshot
,
cumshots
,
discount
,
erotic
,
Exclusive Interview
,
exotic
,
Extreme Naturals
,
Exxxotica
,
facial
,
fingering
,
fun
,
gamer girls
,
hairy
,
hairy girls
,
hairy muff
,
hairy pussy
,
hairy pussy porn
,
hairy woman
,
hairy women
,
hardcore
,
hardcore xxx fucking and sucking
,
hd
,
Hentai
,
high heels
,
holiday
,
holidays
,
HOT
,
icecream
,
Instagram
,
Interview
,
Jersey Shore
,
jizz
,
Join for $1
,
Labour Day
,
Latina
,
legs
,
licking
,
lingerie
,
manga
,
Mexican
,
Miami
,
mobile
,
mobile porn
,
model
,
My Girlfriend's Busty Friend
,
Naruto
,
National Video Game Day
,
natural
,
natural woman
,
natural women
,
Naughty America
,
New
,
nipple
,
nipples
,
One day sale!
,
Only Fans
,
oral
,
panties
,
Pink
,
Porn
,
Porn News
,
pornstar
,
Pornstars
,
premiere
,
pussy
,
round ass
,
sale
,
sex
,
sexy
,
Solo Interviews
,
special
,
spread ass
,
tight
,
tit fucking
,
tits
,
Turkish
,
Twitch
,
Twitter
,
video game
,
Video Games
,
Violet Myers
,
wild
,
wild natural hottie
,
wild natural hotties
,
world premiere
,
XXX
,
YouTube