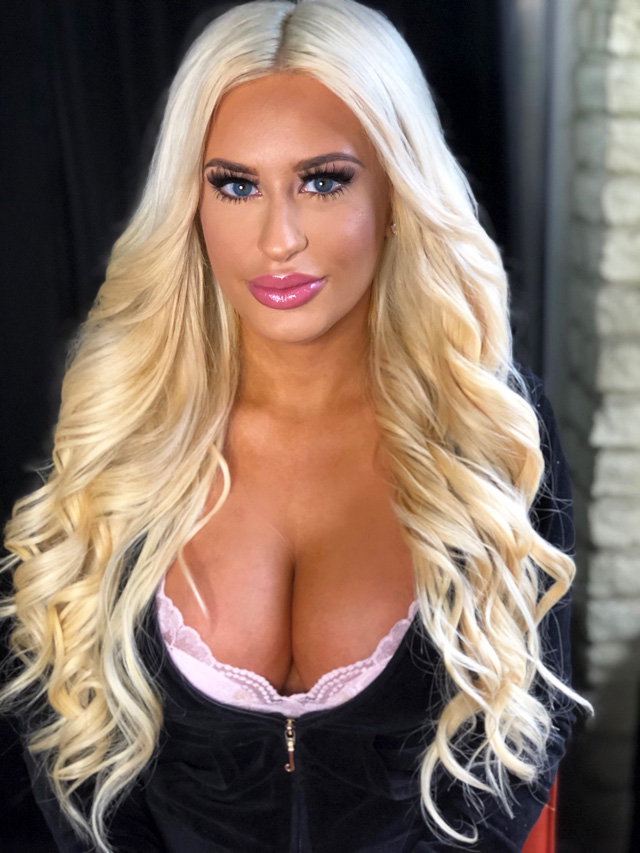 1.  Brandi Bae, you're a rising porn star and you've quickly sky rocketed to super stardom. How long have you been performing in the adult industry? What made you decide to become a pornstar?
BRANDI BAE:  I decided the first couple times I watched porn when I was pretty young. I wanted, in a way, to become a porn star. It came across my mind again before I was 18, and then again, when I worked at Victoria's Secret. Sex was always on my mind and I was meant to show people how much I truly enjoy it. I wanted more sexual experiences I wasn't getting in real life! I remember a funny moment when I was 18, I ordered $200 of porn on-demand thinking my parents wouldn't look at the cable bill. When they found out, I was in in so much trouble. I loved porn, and getting off. I was addicted. I think the porn industry came natural to me. I've been in the industry one and a half years now and love showing sex as an art form. It's really beautiful and feels great!
2.  Please tell us about shooting your first porn scene! Give us all the dirty details… Who was it with, were you excited or nervous… Did you orgasm?
BRANDI BAE:  My first film ever was with the sexy Tarzan for Devils Film. I had a blast being a badass big tit boss bitch! Of course, I came, over and over again. I was shaking at the end. It was a fantastic scene. I wasn't nervous, more curios, and ready to get pounded.
3.  Where did you grow up? Please tell us a bit about your upbringing and your family. Are they cool with your adult modeling career?
BRANDI BAE:  I am from the Cali capital, Sacramento. I didn't have the best upbringing. My parents were separated. I went into foster and group homes at age 12, but I never gave up having ambitions or goals for my future. I am now getting closer to my parents and they are aware of my career. I love being open and being able to be myself.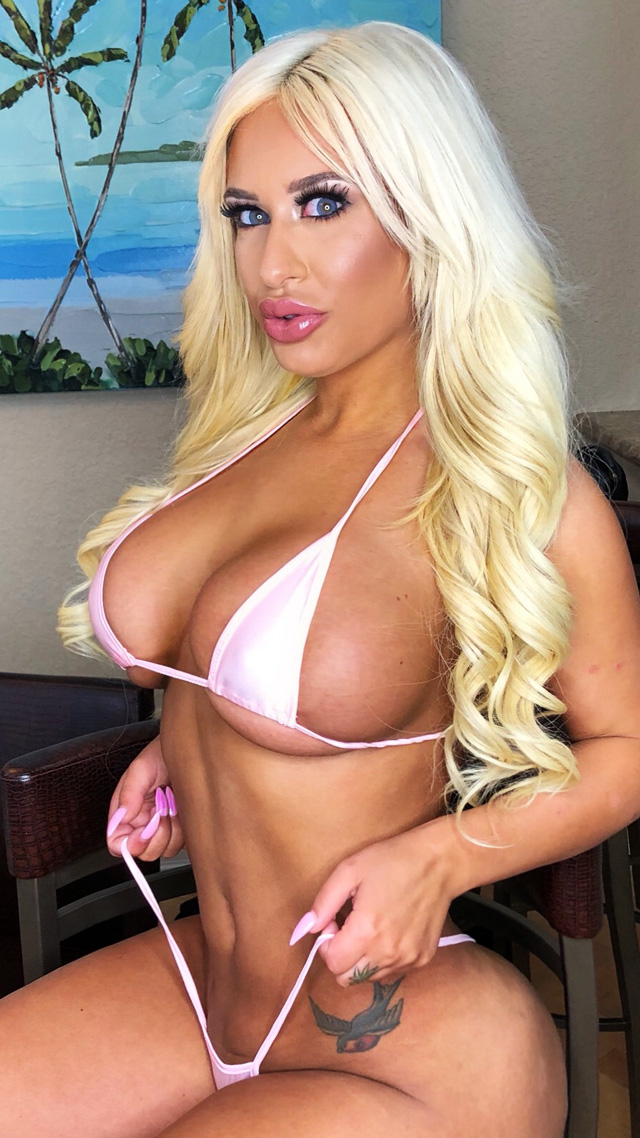 4.  Prior to being a super kickass porn star, what was your life like? Job, hobbies, aspirations?
BRANDI BAE:  I loved playing sports, basketball and soccer were my favorites. I had to retire due to a couple broken bones. I played the guitar all throughout high school and was always connected to music. Which lead me into the rave days! Yes, I was a raver! Big parties, loud energetic music, and drugs. Those were good days! After that I matured and focused more on my dreams and career goals at the time, which was becoming a manager at Victoria's Secret. I wasn't making bad money. I was just unfulfilled and bored!
5.  Please share with us your stats. Boob size, height, age, birthday etc.
BRANDI BAE:  32DD-25-36, 5'2, 22 years young. May 23, 1995.
6.  Do you have any advice for girls who want to enter the adult industry? Any helpful tips you can share for up and coming first time xxx models?
BRANDI BAE:  If you truly want something, never give up. Stay out of drama, and take Imodium before anal. If you want to get booked, you have to put in the work.
7.  Let's give the readers what they want… sexy time for your #BaeLovers! What are your biggest turns on and what kills the mood for you?
BRANDI BAE:  Turn ons: dirty talk, squirt, cum, black guys, facials, giving head, and pleasing.  Turn offs: Bad hygiene and bad attitude. I don't have too many turn offs!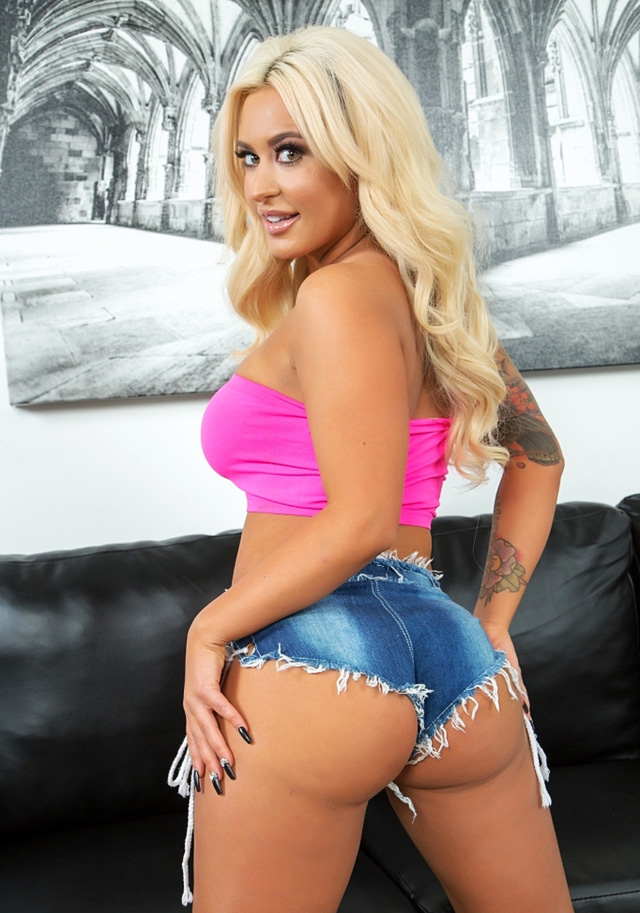 8.  Let's talk about that Bae booty! Amazing. We know you are a twerking goddess! How long can you twerk for? Have you always had such awesome booty skills? How much do you enjoy having anal sex?
BRANDI BAE:  I've always loved shaking my booty. I can dance the night away. Now, it's just so sexy! I can twerk for at least five minutes without stopping. I crave anal it feels so good cumming from anal. The orgasm is intensified times 10! I rather have anal than in my pussy now-a-days.
9.  We know you're into anal but how far have you gone sexually on and off camera? DP, gangbang, double vaginal, double anal? What can we expect to see from you in the future?
BRANDI BAE:  I have not tried many things off camera. I like experiencing new things on camera. The first time I squirted was on camera, the first DP was on camera, and I loved them both! double vaginal sounds like fun. I can fist myself, that's something that feels so good. I could see both in my near future!
10.  What is your favorite sexual position or act?
BRANDI BAE:  Doggie of course, and being against a wall, or picked up in the air! I like role playing. Being a cop or school teacher is a turn on for me!
11.  Please share with us your darkest and hottest sexual fantasies and desires?
BRANDI BAE:  Tranny! It's been on my bucket list for years to fuck or have a threesome with a really hot tranny. I also love thick black cock, gang bangs, and when multiple guys cum inside me!
12.  How often do you masturbate? What is your go to method for getting yourself off? Fingers? Toys? Lube? Give us the low down!
BRANDI BAE:  I masturbate about once a week. That doesn't sound like a lot but that one time a week I spend hours and hours until I cum 20 times, get numb, and then fall asleep. I love anything that vibrates. I have put a lot of objects in my pussy to get the job done; vases, silverware, vibrating razors. Nothing compares to my Hitachi. I prefer spit over lube any day of the week.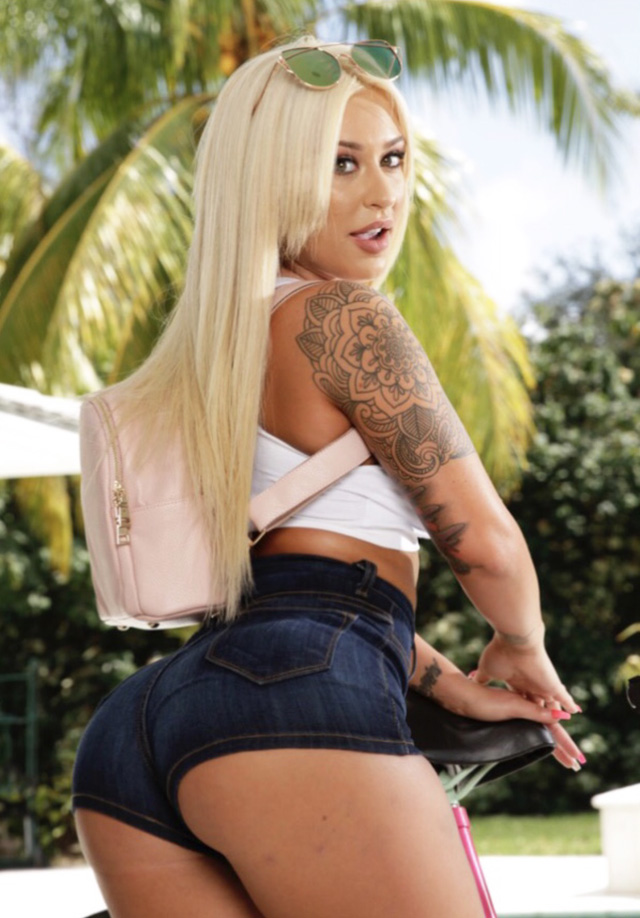 13.  Okay, back to the booty talk. You're in great shape. What does your fitness routine and diet consist of and what do you do to keep that Bae booty beautiful?
BRANDI BAE:  To be very honest, I started working out about a year ago, and have seen huge changes in parts of my body. I was known as the chubby kid in middle school. I love working out my glutes,arms and back, as well as cardio! I love stretching before I work out for about 30 mins. My diet on the other hand is a battle. I have always had a craving for sweets, cake, candy, and dessert items. I usually eat my dessert before my entree! I love shopping at Trader Joes and Whole Foods. I buy organic food and eat light snacks.
14.  What is the craziest thing you have ever done?
BRANDI BAE:  I jumped out of a two-story window.
15.  You're more than just a babe though. Please tell us a bit more about the real you! Name something you can't live without? Favorite color? Fav food? Any pets? Hobbies, quirks and pet peeves? Please share with us something most people don't know about you!
BRANDI BAE:  I love eating good food, having bomb sex (on and off camera), working out, hanging out with friends and 420. I have so many pet peeves. One is leaving the toilet seat up, being rude to others, and slow drivers in the left lane. Some people think it's crazy, but I absolutely hate avocados.
16.  Our readers go crazy for your scenes, Brandi Bae! We know you have shot for Reality Kings, Hard X, Devils Film, Bangbros & Evil Angel. Do you have any upcoming scenes that you have shot that haven't been released yet that we can all look out for?
BRANDI BAE:  Yes. I have an amazing Naughty America scene coming out! I can't wait till it drops!
17.  We are all dying to know when can we expect an official Brandi Bae website?
BRANDI BAE:  Very soon!
18.  Please tell us about your upcoming appearances & events, business plans and career aspirations. Are you currently working on any other projects that you can let us in on?
BRANDI BAE:  I want to continue to attend upcoming events, Exxxoticas, AVN, XBIZ, UrbanX and interviews. I'm having as much fun behind the camera as possible. I'm also working on getting set up with Skype and webcamming.
19.  Where can your fans connect with you more? Please share with us your official social media accounts.
BRANDI BAE:  Instagram: mssbrandibae – Twitter: mssnewbooty – Onlyfans.com/mssnewbooty
20.  Leave us with a true taste of delicious Brandi Bae! If you were ice cream what flavor would you be?
BRANDI BAE:  Creamy vanilla gelato.
21.  Is there anything else you would like to share or say to your fans, our readers or your comrades in the adult industry?
BRANDI BAE:  I want to thank all my fans that pay for their porn and continue to be supportive by coming to signings and events! It means so much to me.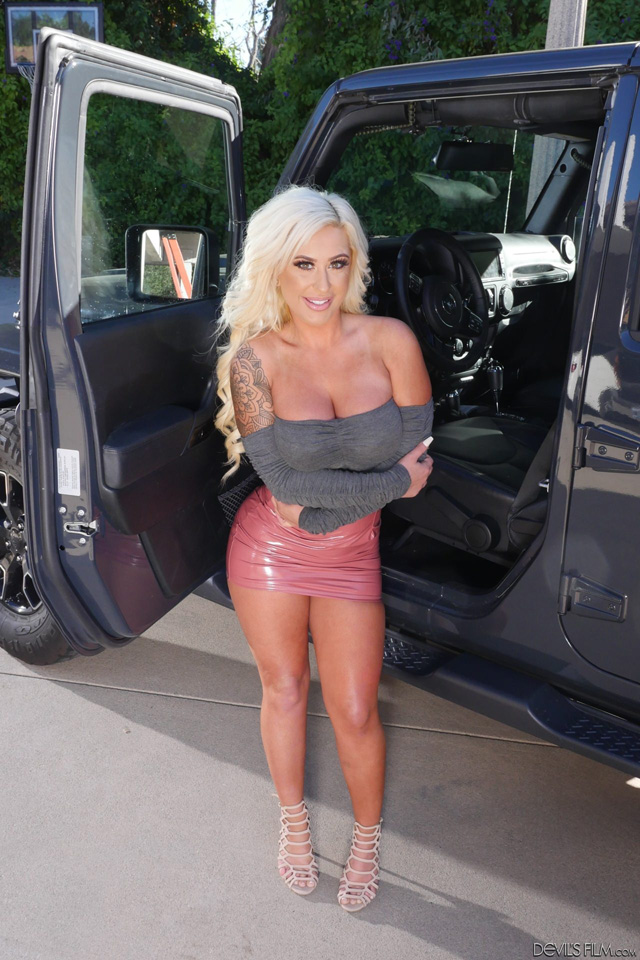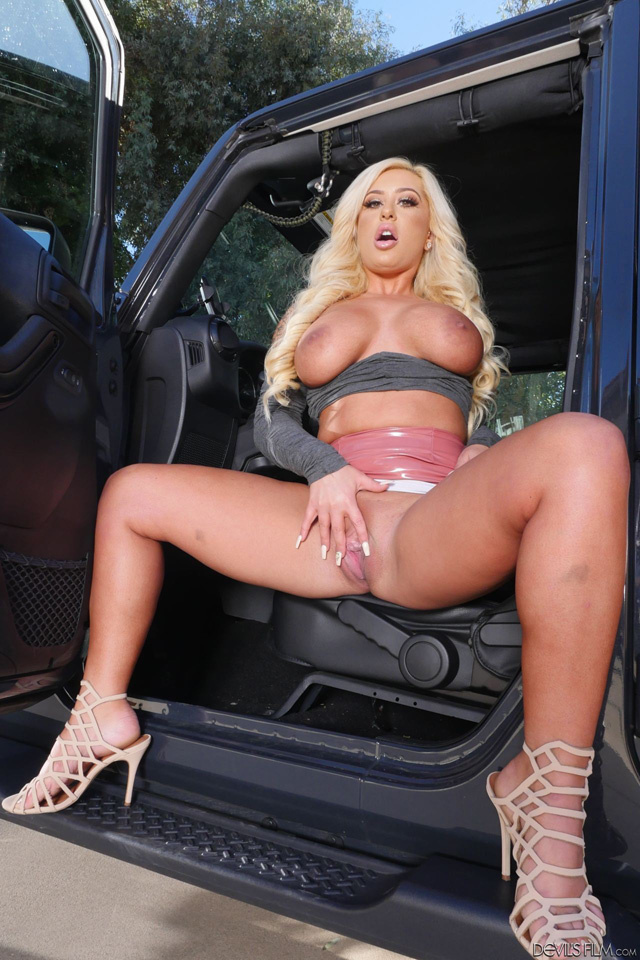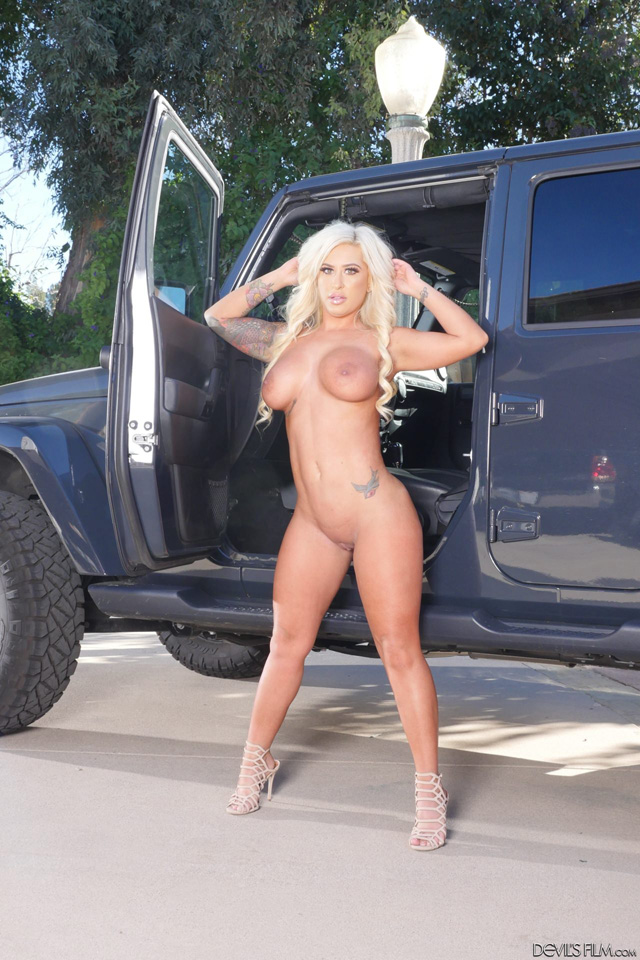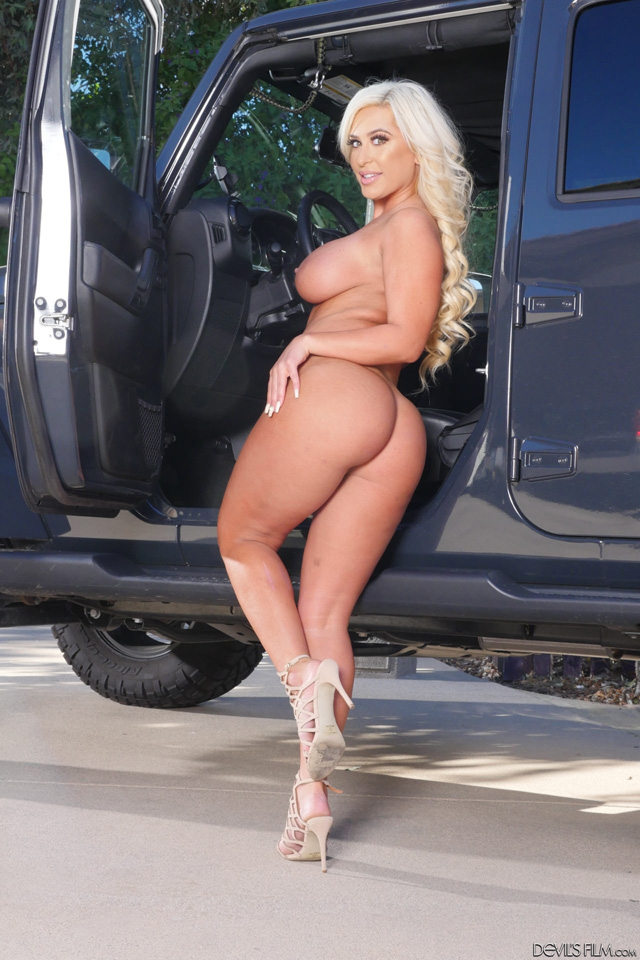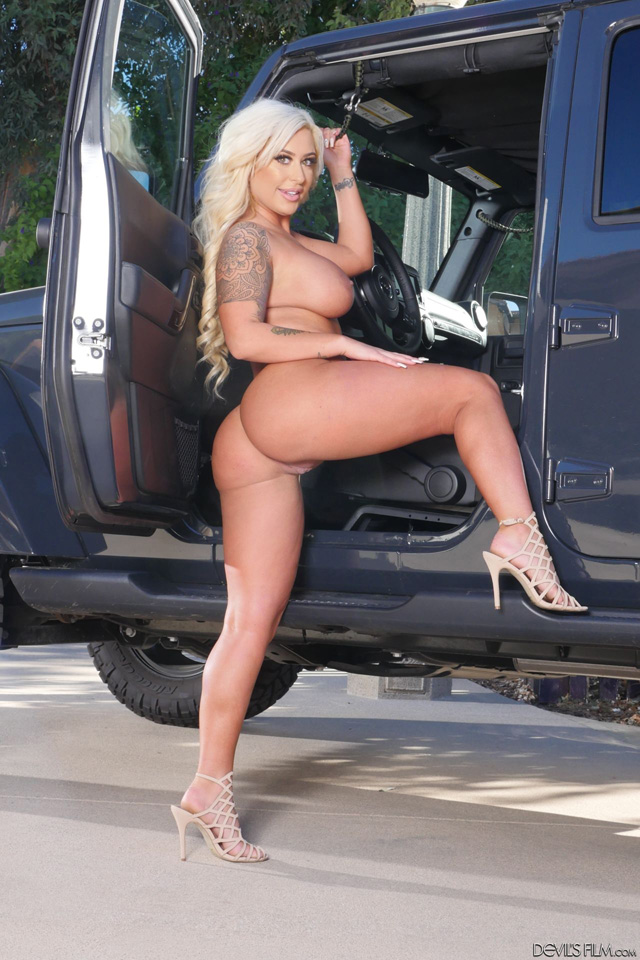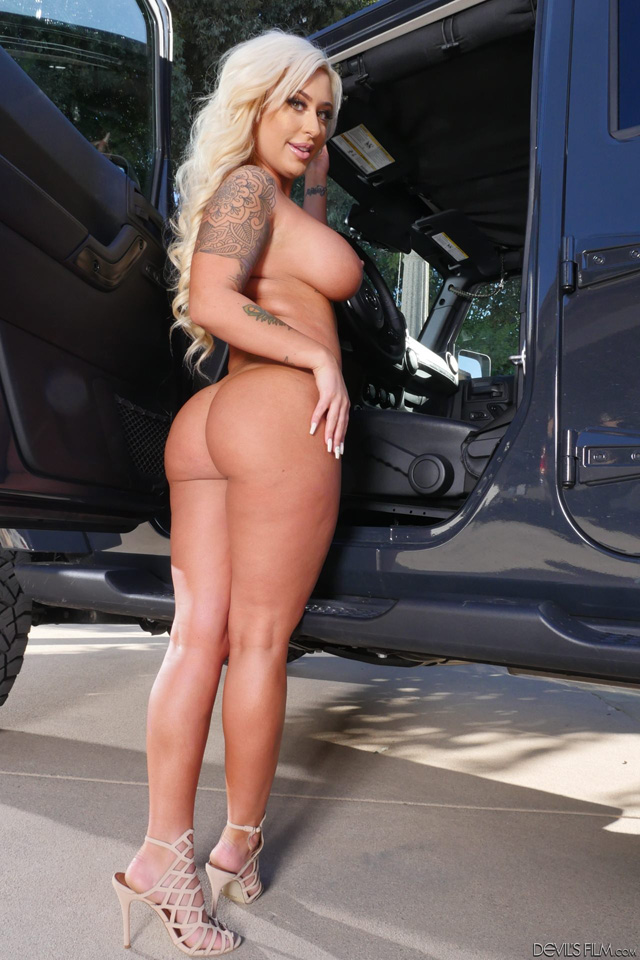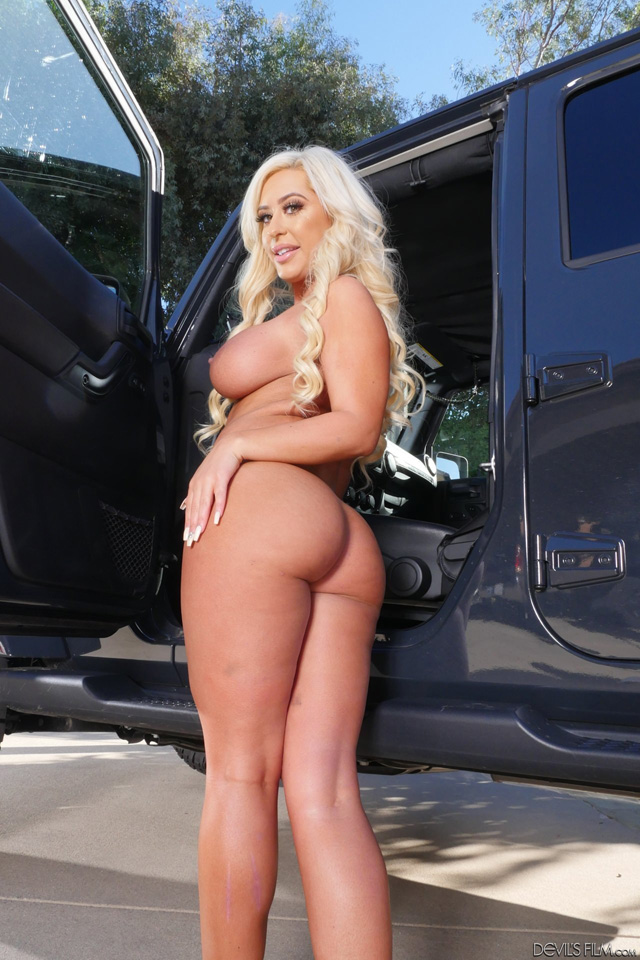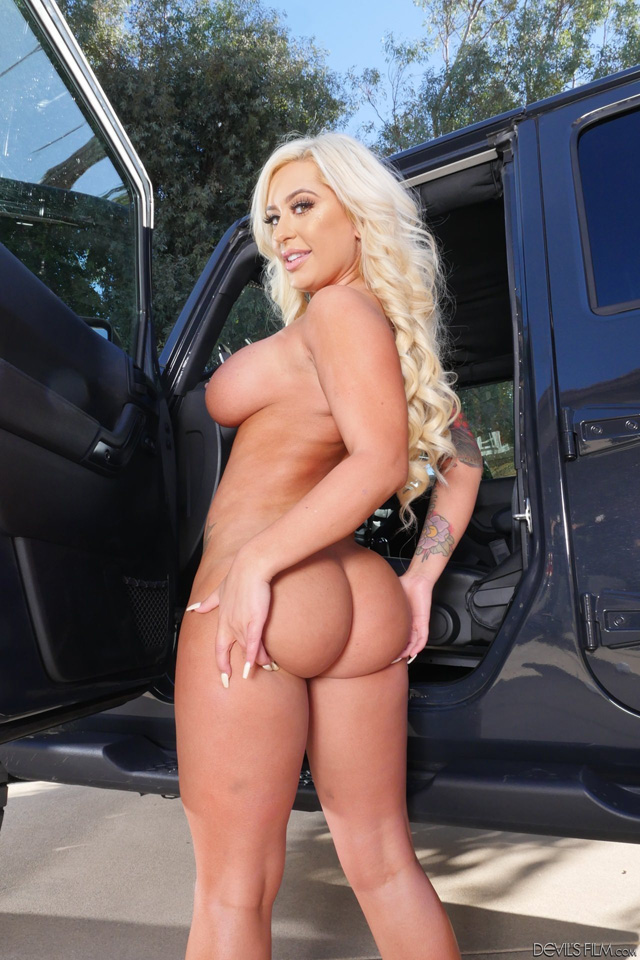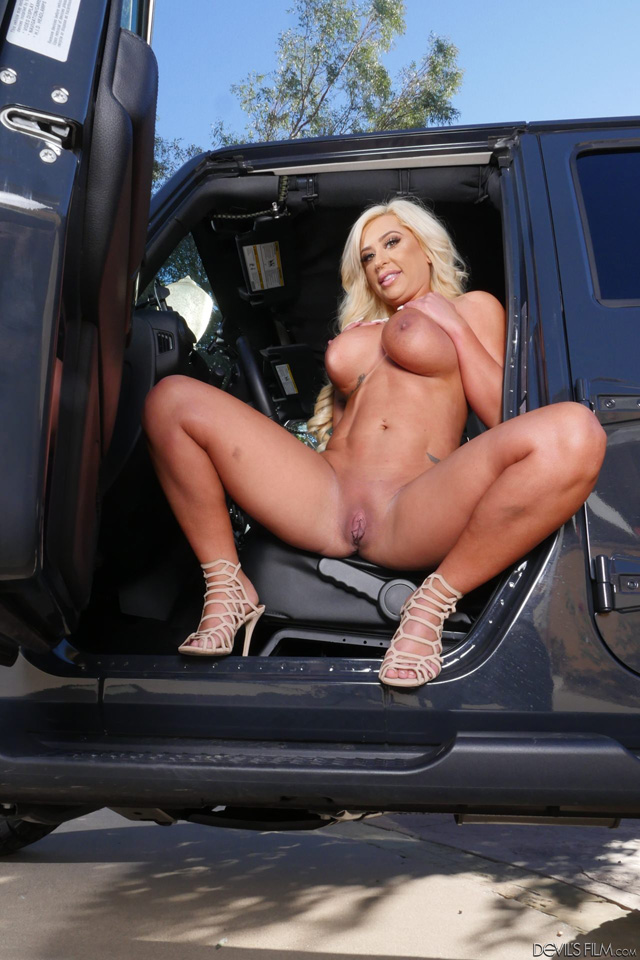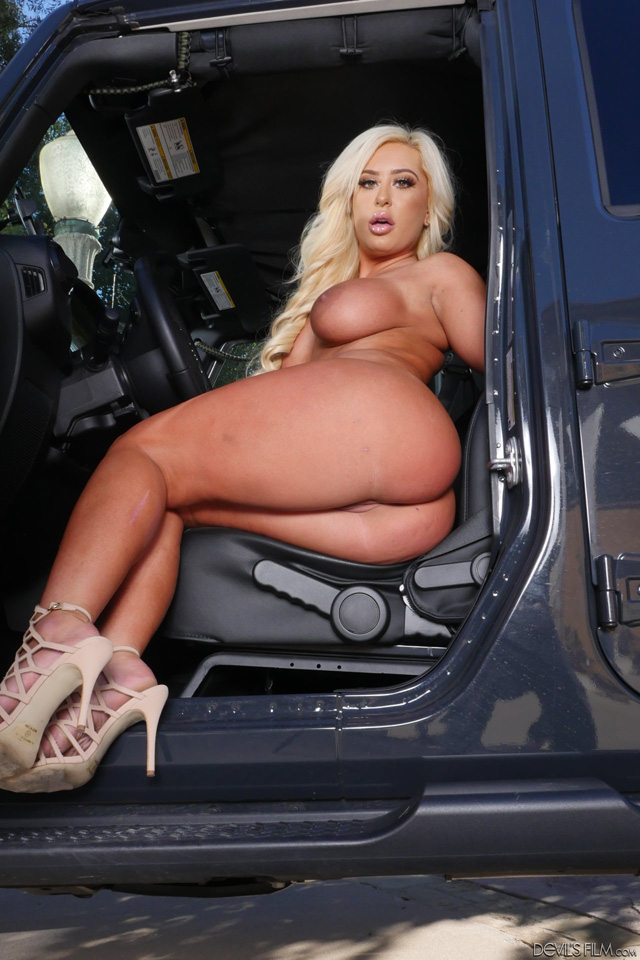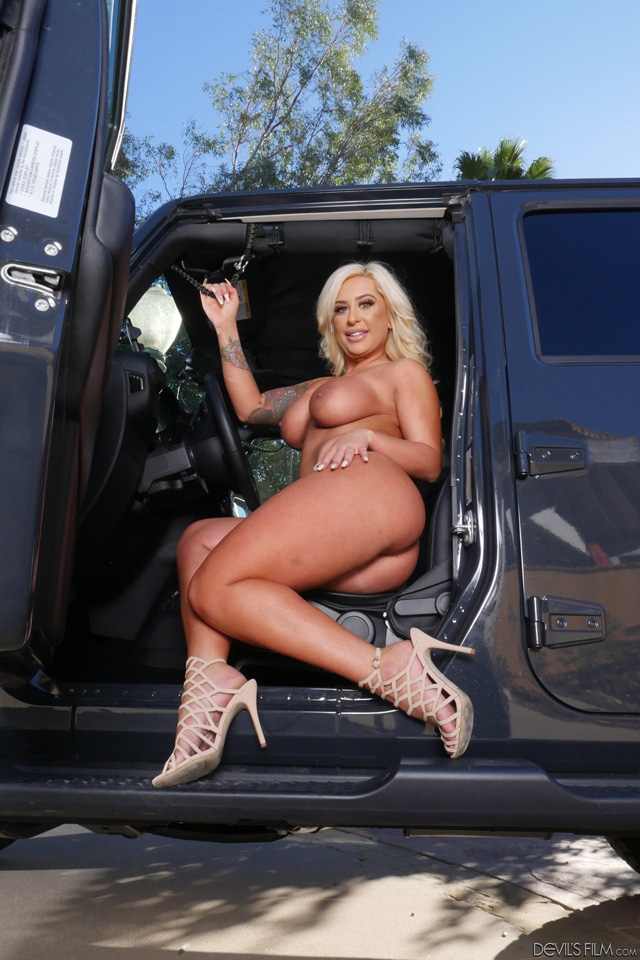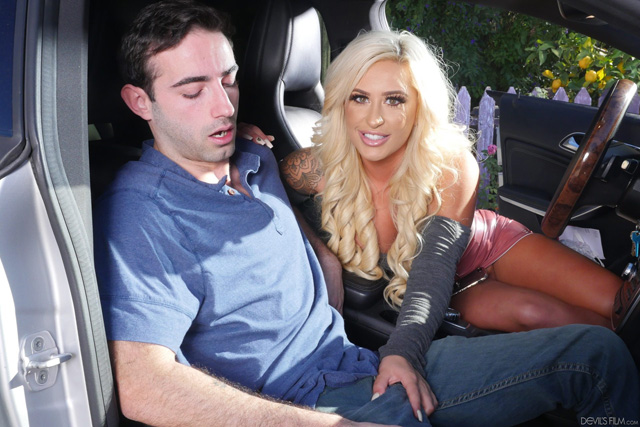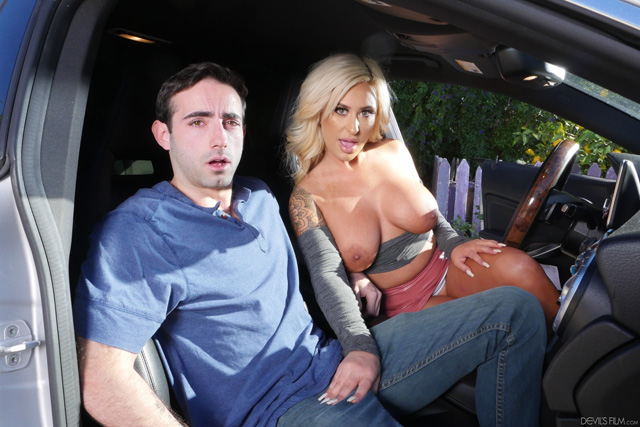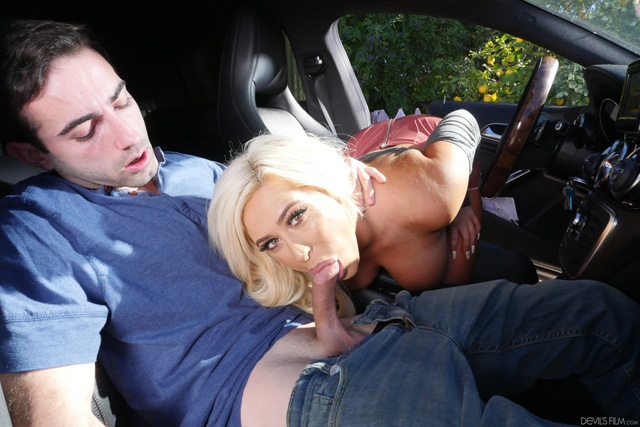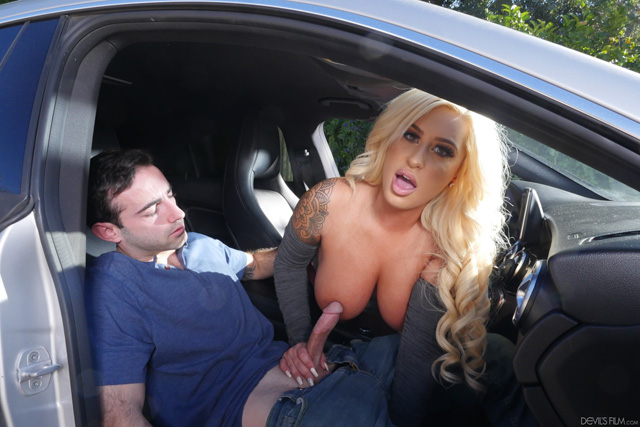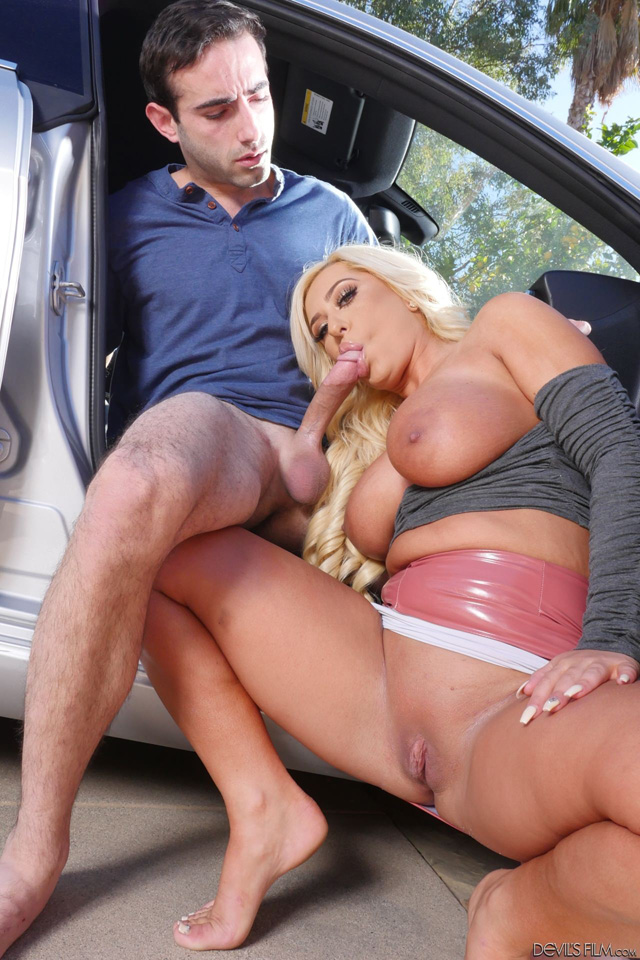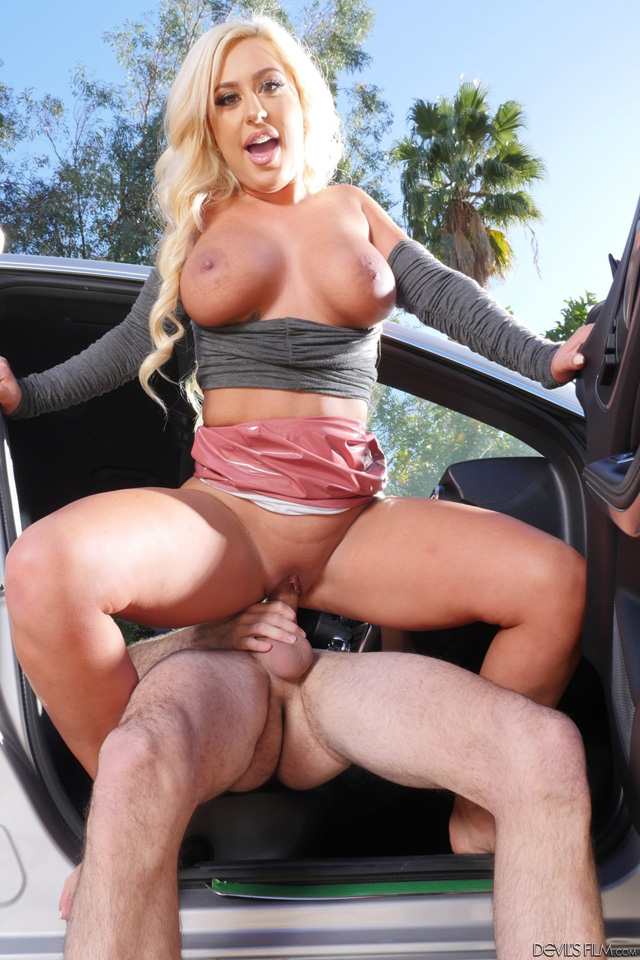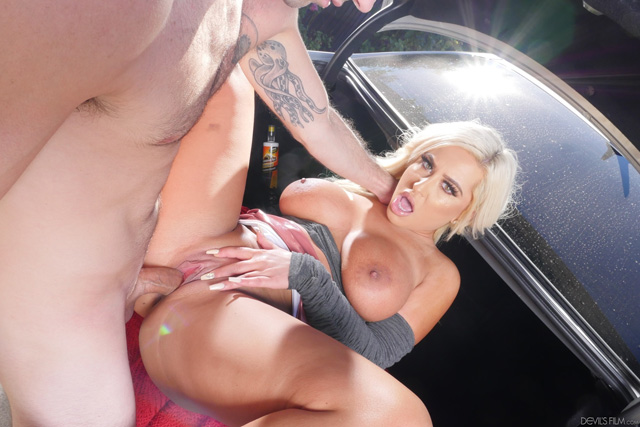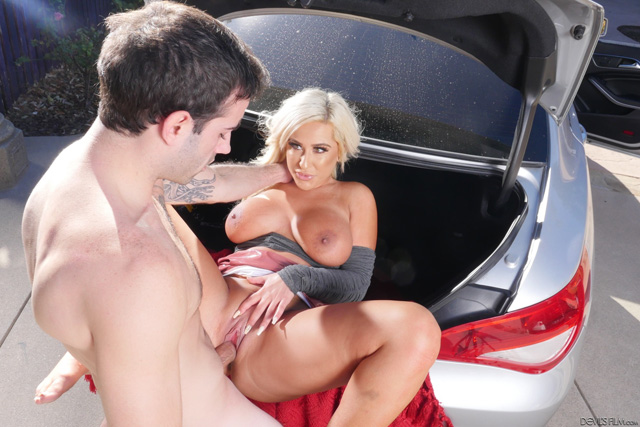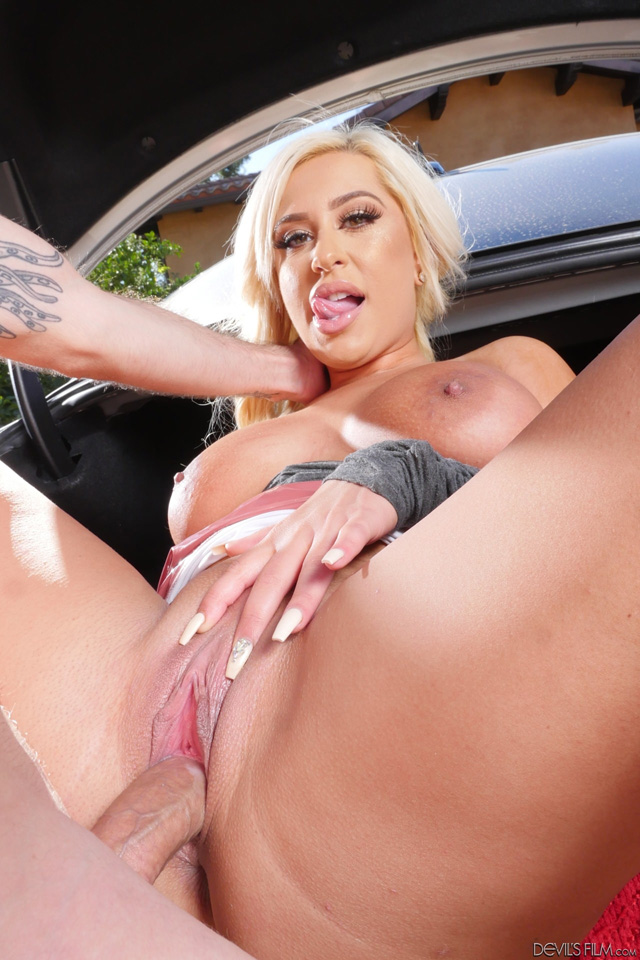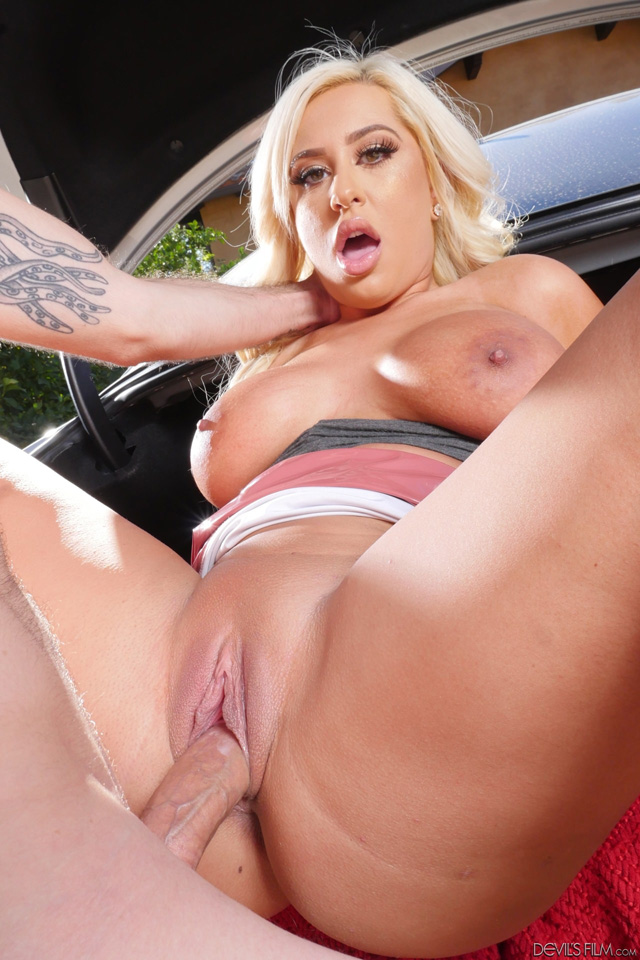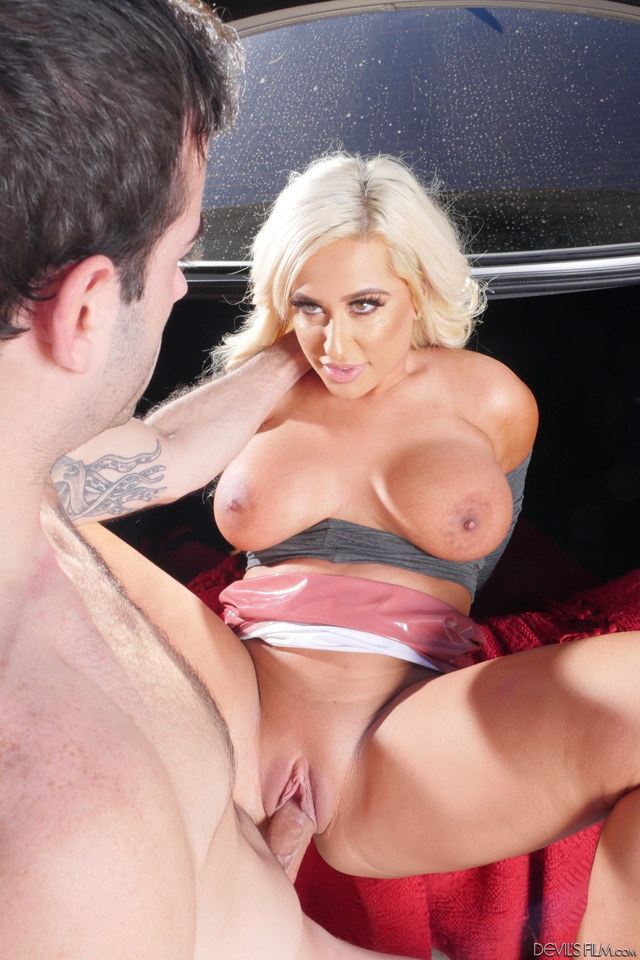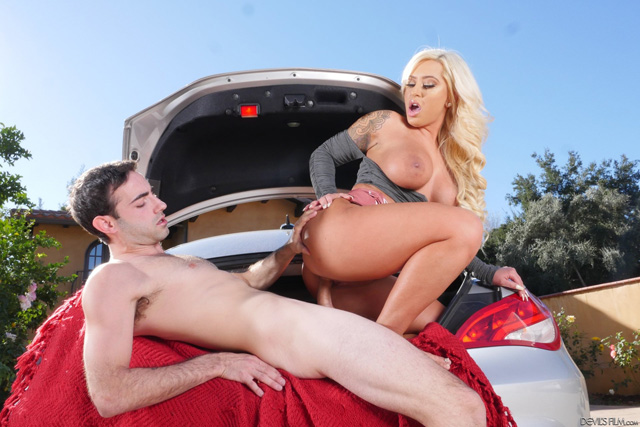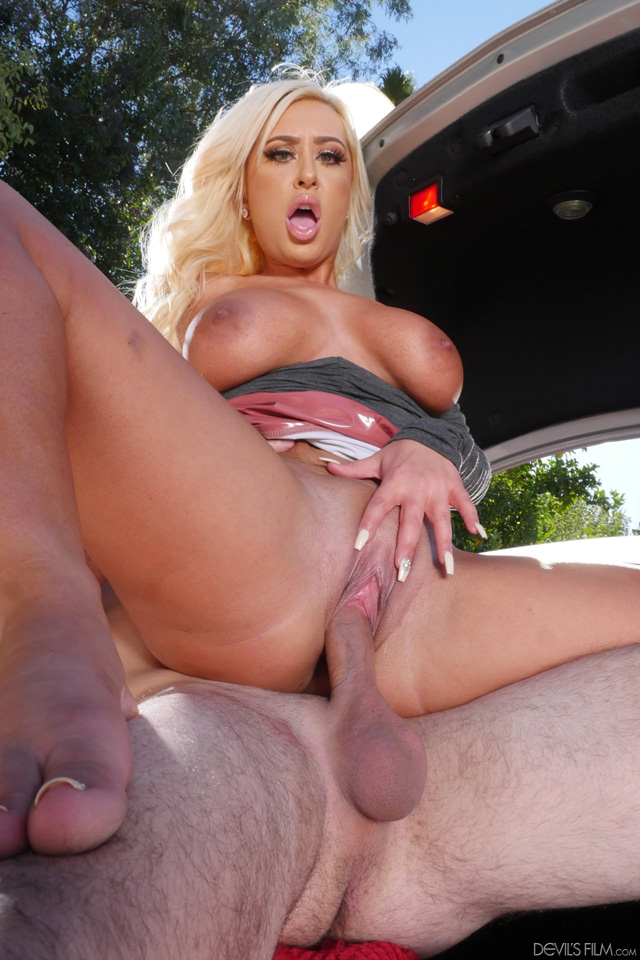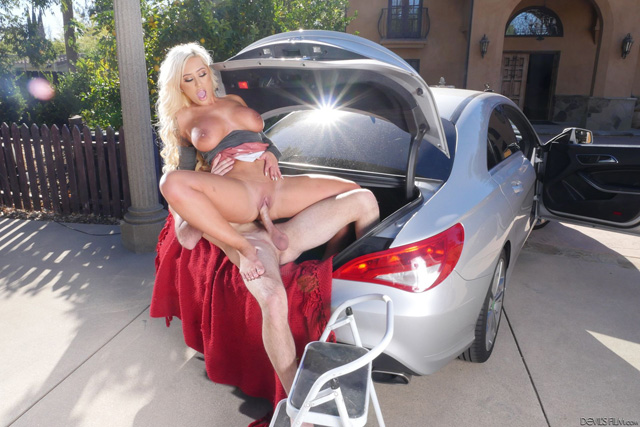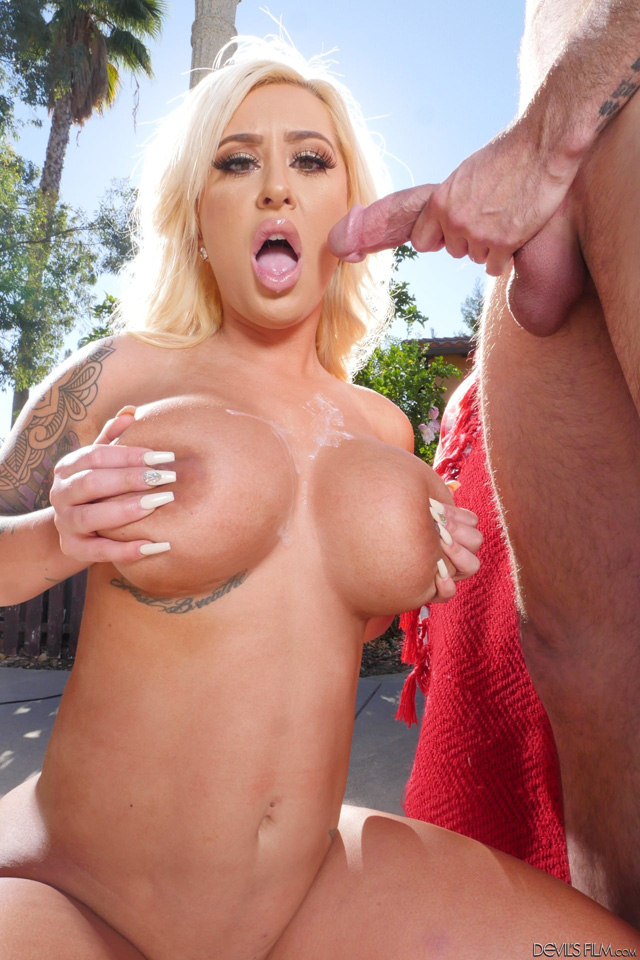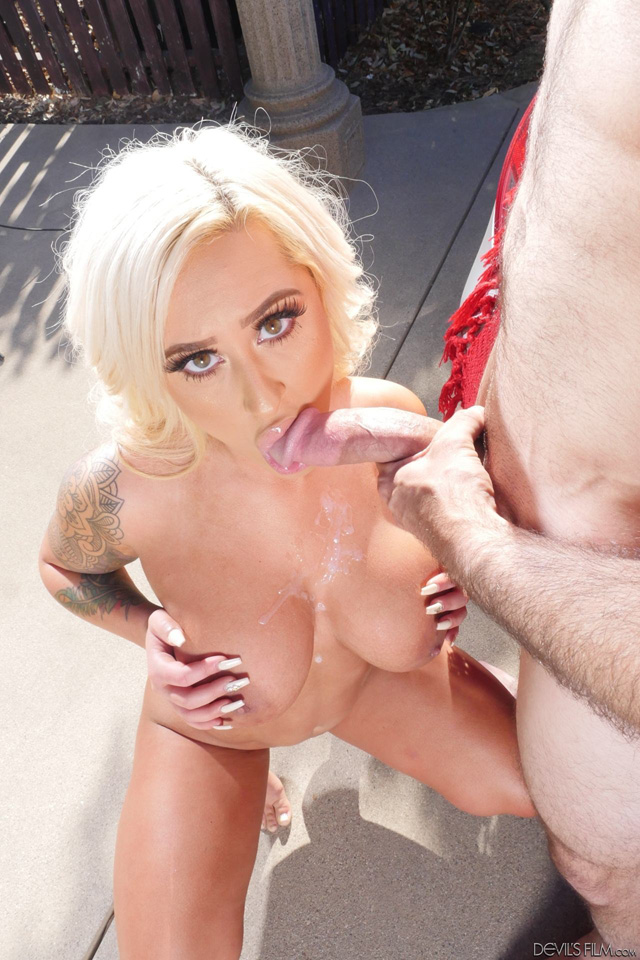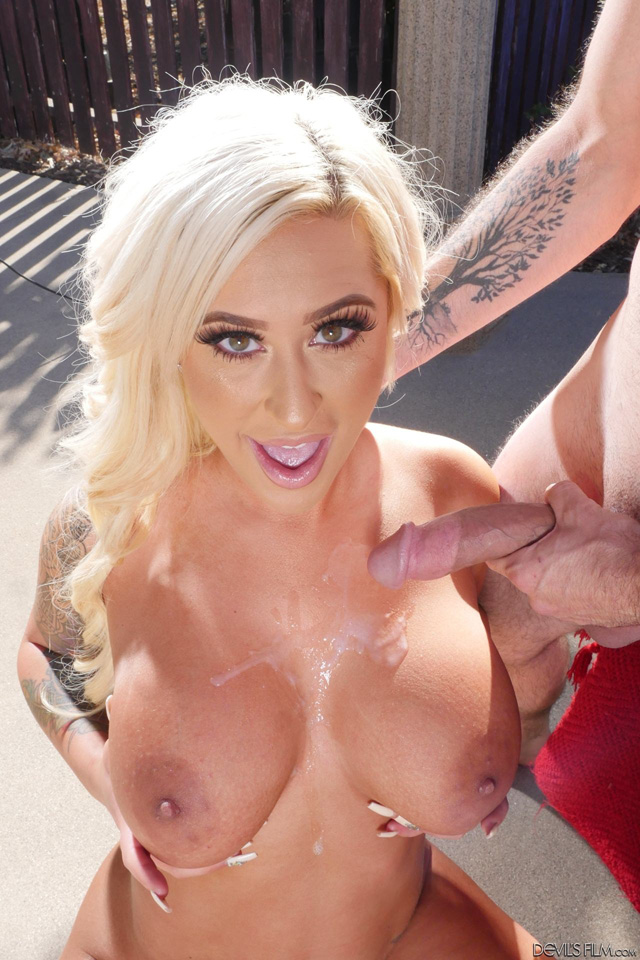 If you're not a full fledged Brandi Bae fan yet, then watch one of her newest porn videos starring Brandi getting fucked in this SUV in Boober!  Join Devil's Film to watch this hot porn video of Brandi Bae & get full access the Fame Digital!  Come back to Porn Corp for all of Brandi's new scenes.

Continue reading Pornstar Interviews or return to cover of Porn Corporation magazine.
View all the articles starring sexy babe Brandi Bae or check out more hot interviews:
Anna Claire Clouds – Jenevieve Hexxx – Ryan Driller – Olive Glass – Sarah Vandella
Raven Bay – Jenna J Ross – Olivia Wilder –  Nikita Von James – Allison Moore – Karla Lane
Kayla Jane Danger – Natasha Starr – Karmen Karma – Leia Down – Mia Gold – Nora Noir
Looking for juicy editorials & interviews from the Adult Industry or Porn Corporation Girls?
Keep up on the latest & read our hottest topics:  New Porn Sites – Porn News & Adult Parodies
Tags:
babe
,
babes
,
big boobs
,
Big Boobs Are Cool
,
Big Tits
,
bikini
,
blonde
,
blowjob
,
boobs
,
booty
,
Brandi Bae
,
bubble
,
bubble butt
,
bubblebutt
,
busty
,
cum
,
cum hungry
,
Cumshot
,
cumshots
,
Devil's Film
,
Exclusive Interview
,
fantasy
,
fit
,
fitness buff
,
fun
,
hardcore
,
hardcore xxx fucking and sucking
,
high heels
,
HOT
,
icecream
,
Interview
,
jizz
,
legs
,
licking
,
New
,
oral
,
outdoor
,
outdoors
,
Pay For Your Porn
,
Pink
,
Porn
,
Porn News
,
pornstar
,
Pornstars
,
premiere
,
pussy
,
round ass
,
sex
,
sexy
,
shaved
,
shaved pussy
,
Solo Interviews
,
special
,
tattoo
,
tattoo fetish
,
tattoo fetish porn
,
tattoo fetish sex
,
tattoo girls
,
tattoo models
,
tattoo porn
,
tits
,
wild
,
world premiere
,
XXX