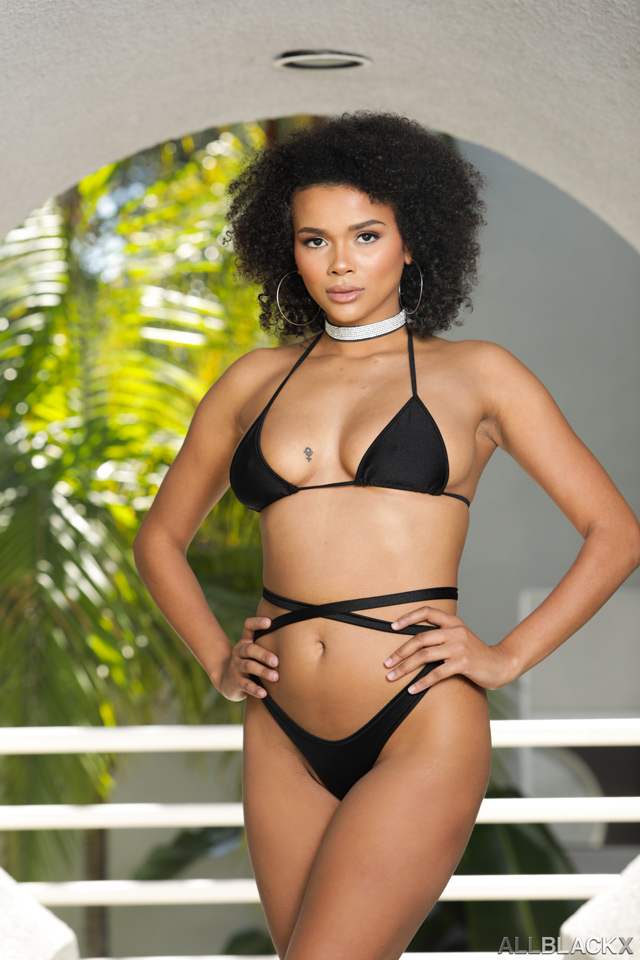 1. How long have you been performing as a pornstar and how did you begin your career in the adult industry?
ALINA ALI: I started out in the industry just by going out and meeting the right people. I believe it was meant for me. I've been in about a year and a half.
2. Please share with us a little bit about what growing up in New Orleans was like for you?
ALINA ALI: Growing up in New Orleans was a lot of culture and was like being in a melting pot. It was incredible experiencing all of the parades, food, nice people, second line dancing, and making marriages a parade. It was a lot of lovely high energy.
3. We pride ourselves as foodies and Creole is one of our most loved cuisines. Being a NOLA babe, we just have to ask, can you cook Creole or Cajun cuisine? What are your favorite foods/dishes from Louisiana?
ALINA ALI: I LOVE TO COOK! Now, I don't eat meat too much anymore, but I love to cook me red beans, gumbo, vegan charbroiled oysters, white beans hit the soul, and you can never go wrong with some catfish or etouffee! Those are all my favorite meals.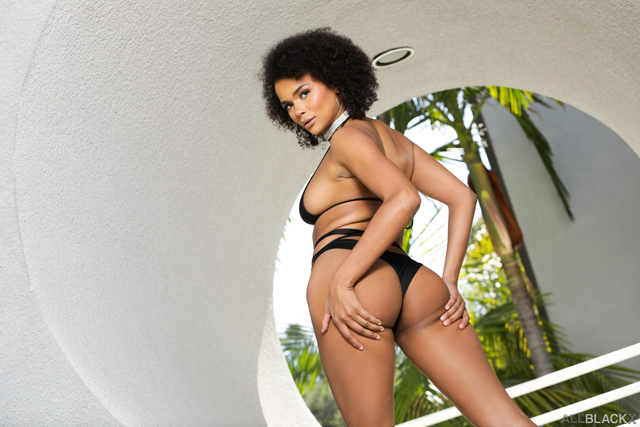 4. While we are on the subject of Louisiana, do you have any crazy Mardi Gras stories that you can share with us?
ALINA ALI: Baby, I been to way too many Mardi Gras to be able to tell y'all my one favorite story.
5. You've only been performing on screen for just over a year and you have skyrocketed in popularity and status. What advice can you give to new models for their first year to be successful in this industry?
ALINA ALI: Stay humble. Stay persistent. Don't fold under pressure. Diamonds are made under pressure, Boo!
6. Prior to performing on film as a pornstar you were an exotic dancer. Are there any gentleman's clubs where fans can currently catch you feature dancing or can we expect to see you limelighting at clubs in the future?
ALINA ALI: As of right now, no! But look forward to it!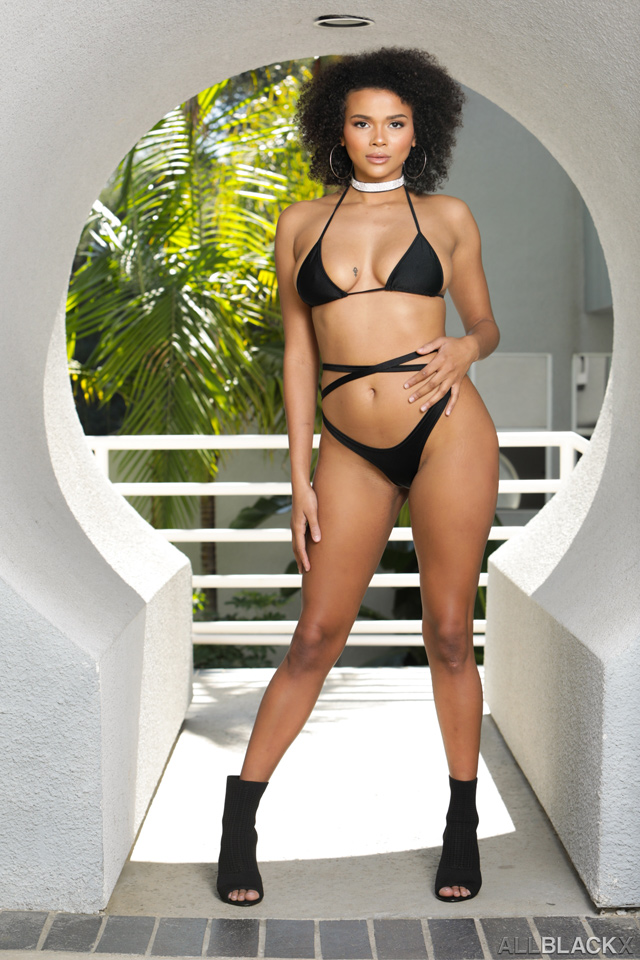 7. Congratulations on the launch of your first NFTs. Please share with us a little bit about your NFTs and why fans should get them while they're hot!
ALINA ALI: I just had my first drop with CumRocket and it was 6 Halloween-themed NFTs. Check them out at cumrocket.io/alinaali. You can buy them on auction and bid them or do Buy It Now and pay for them in $CUMMIES. And they're highly collectible which I really like.
8. I adore your new scene in Wicked's latest Axel Braun release Foxy Ladies. You looked stunning skinny dipping in the pool and through-out the hardcore scene with Jay Romero. Please share with us a bit about your experience filming Foxy Ladies.
ALINA ALI: Filming foxy ladies was so cool! I had my full fro fur bed fantasy, and it was amazing. I love shooting for Axel Braun, and I always praise him and his work. I love fucking Jay and filming the scene was so smooth for us.
9. When you're not on set filming porn and dropping NFTs what do you like to do in your spare time?
ALINA ALI: I like to cook, travel, adventure, dance, laugh, hit some yoga poses, and just be.
10. How long have you been going to the shooting range? What's your favorite gun to fire at the range and do you own any firearms?
ALINA ALI: AHHHHH! I haven't gone that many times, but I fucking love to shoot! You guys did your research. I don't own a gun yet! But I want an AR-15. It's the first thing I shot that I really liked. Plus it's super precise. That's my jizz.
11. Alina, what is the craziest thing that you have ever done?
ALINA ALI: Craziest thing i've ever done is become a successful porn star! I didn't know this was going to be such hard work but I did it!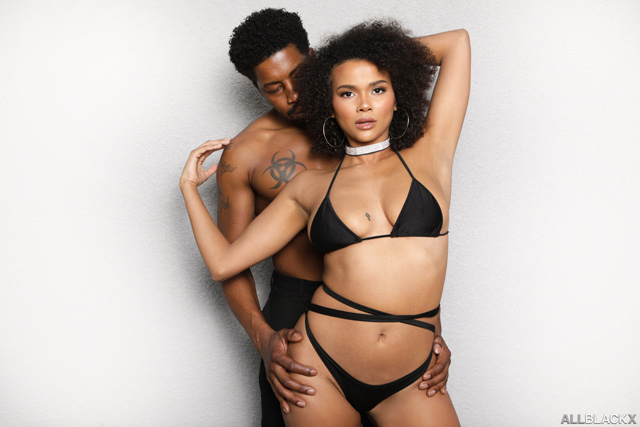 12. What are your turn-ons and what kills the mood for you?
ALINA ALI: My turn ons are taking time to figure me out, touch and feel and move slowly. Give me the foreplay, because dicks are always hard in the presence of a beautiful ass bitch. And not doing these things will definitely turn me off.
13. How often do you masturbate and what is your go-to method for making yourself orgasm?
ALINA ALI: HITACHI HITACHI HITACHI! I masturbate whenever my pussy is throbbing, so I guess pretty often.
14. What gives you the best orgasms?
ALINA ALI: Fingering is honestly the fastest way to get me to cum, and fingers have always just made me have the hardest orgasms.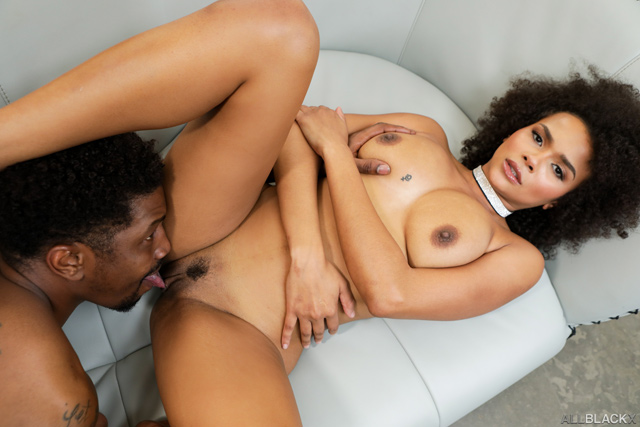 15. Have you ever had anal sex in your personal life and can we expect to see you perform anal in the future in your porn videos?
ALINA ALI: I have in my personal life and am thinking about doing some soon on camera. But CHOICES…you feel me?
16. What are your feelings on double penetration and gangbangs? Is that something your fans will ever see from you?
ALINA ALI: I dig the idea of DP and gangbangs seem a lot of fun. I hope you guys will see one or the other very soon!
17. Would you ever fuck a fan?
ALINA ALI: Yes, and I'm basically fucking one now.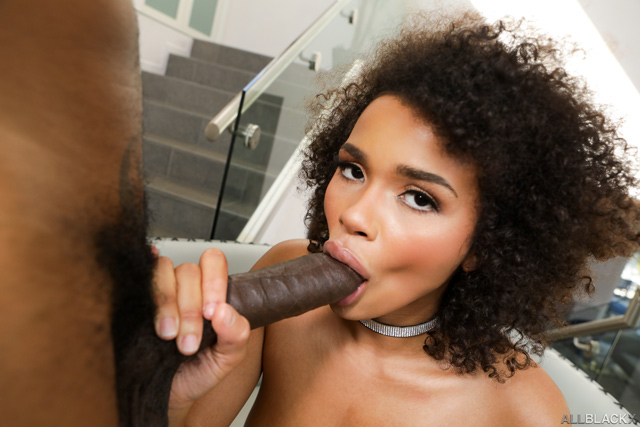 18. Do you have any upcoming appearances, events or business plans in the works? Please share with us any exciting upcoming porn scenes that you have shot that haven't been released yet so fans can be on the look-out!
ALINA ALI: I always have scenes coming out. I've shot a lot of stuff that hasn't been released. Check my social media for all of the content I have coming out and stuff that is already available. I promote everything I do super hard.
19. For the record please share with us your official social media accounts.
ALINA ALI: Instagram is @theofficialalinaali and Twitter is @thealinaalixxx.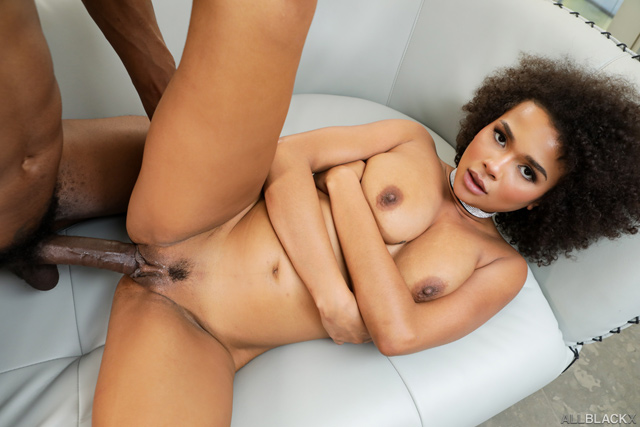 20. Leave our readers with a true taste of the delicious and one and only Alina Ali. If you were ice cream, what flavor would you be?
ALINA ALI: I'd be butter pecan with caramel drizzle, whipped cream, & a cherry on top.
21. Is there anything else you would like to share with your fans, our readers or your colleagues in the adult industry?
ALINA ALI: I FUCKING LOVE ALL OF YOU GUYS!!! STAY POSITIVE BE SWEET AND JUST LOVE PEOPLE, MAN!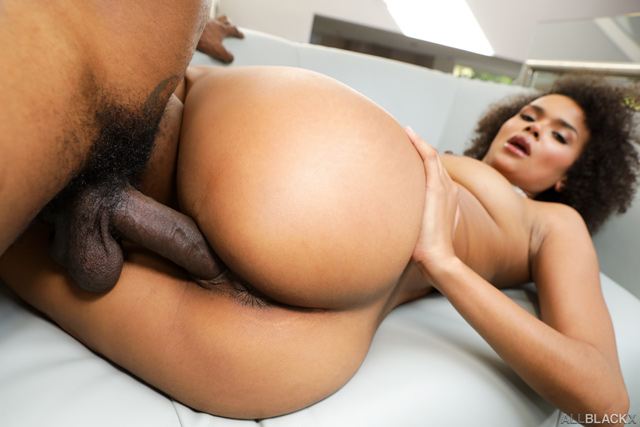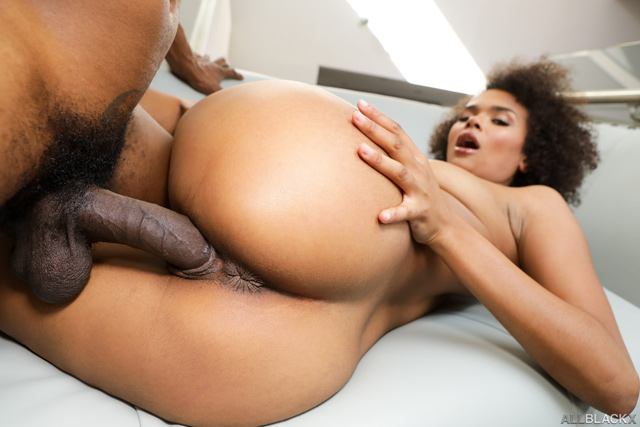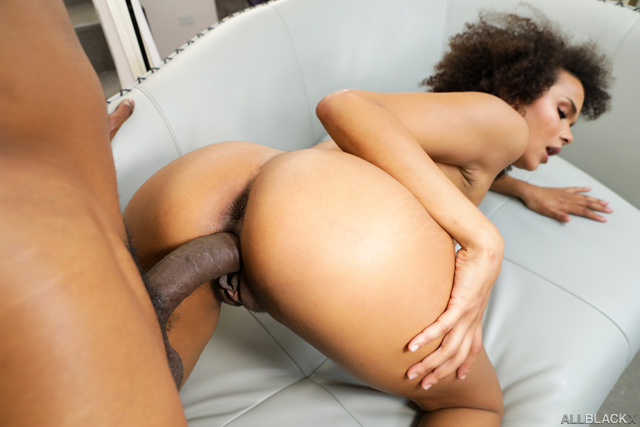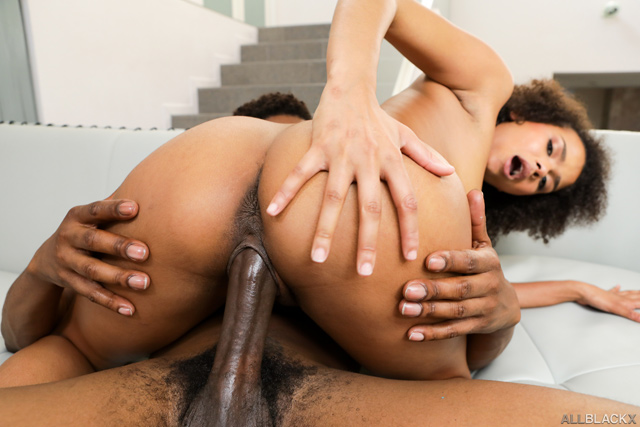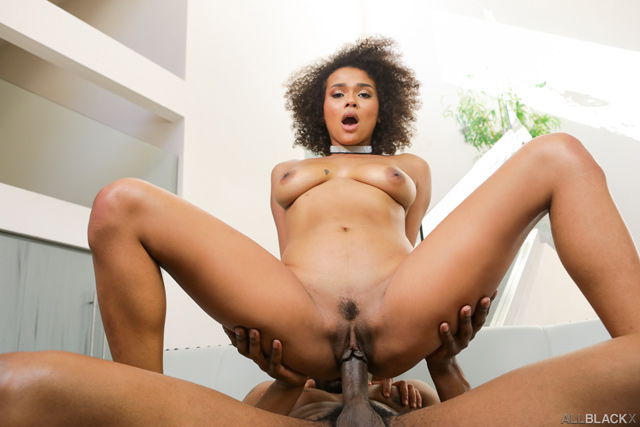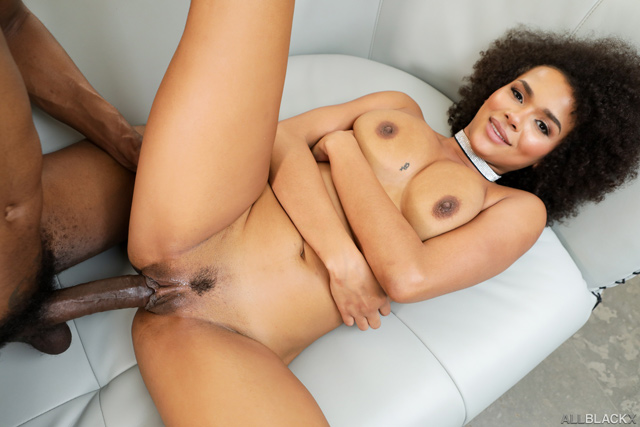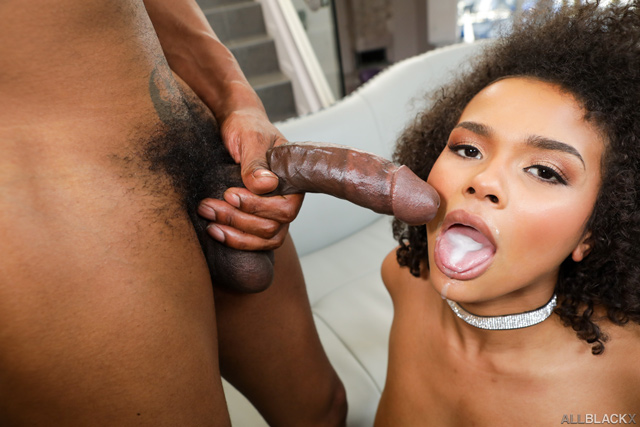 Catch all of Alina Ali's hot new porn scenes!  See her in the brand new 6 episode series Project DTF from Reality Kings out this week [view more here] and the finale of Wicked's Foxy Ladies [view her scene here] plus catch Alina Ali in 8K VR as a naughty office hotties from VR Bangers [see Alina Ali in virtual reality here].  Get your $1 PASS to All Black X to watch smoking hot New Orleanian babe Alina Ali in hot sex with Isiah Maxwell as shown in the photos of this interview.  Join X Empire for full access to 5 amazing 4K porn sites including Hard X, Erotica X, Lesbian X, Dark X & All Black X!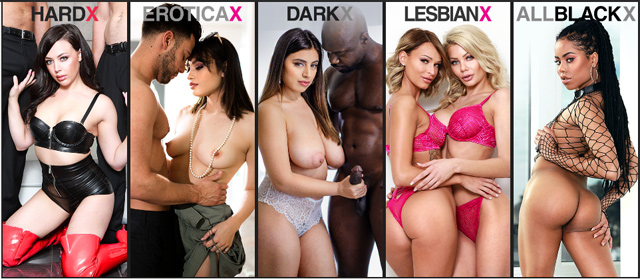 Continue in the Pornstar Interviews or Ebony categories or return to cover of Porn Corporation.
Previous Pornstar Interview released:  Violet Myers Interview For Porn Corporation
Catch up on all of the latest Porn News or check out the hottest New Porn Sites to debut.
See more of babe Alina Ali. Previous:  Project DTF: Reality Kings Pornstar Orgy House
More mentioned in this interview:  Alina Ali Stars In The Finale Of Wicked's Foxy Ladies
Read more articles ft. All Black X.  Previous: Bubblebutt Babe GoGo Fukme Twerks On His Dick
Tags:
Alina Ali
,
All Black X
,
all natural
,
ass booty
,
babe
,
babes
,
big boobs
,
Big Boobs Are Cool
,
big cock
,
big dick
,
Big Tits
,
bikini
,
Black
,
Black teen
,
blowjob
,
boobs
,
booty
,
busty
,
Cajun
,
coeds
,
college
,
Creole
,
cum
,
cum hungry
,
CumRocket
,
Cumshot
,
cumshots
,
cumshotss
,
Ebony
,
Exclusive Interview
,
fun
,
gun
,
hardcore
,
hardcore xxx fucking and sucking
,
horny
,
HOT
,
icecream
,
Instagram
,
Interview
,
Isiah Maxwell
,
Join for $1
,
legs
,
licking
,
mahogany
,
Mardi Gras
,
masturbation
,
mobile
,
mobile porn
,
muff diving
,
natural
,
New
,
New Orleans
,
NFT
,
nipple
,
nipples
,
oral
,
orgasms
,
Pink
,
Porn
,
Porn News
,
pornstae
,
pornstar
,
Pornstars
,
premiere
,
pussy
,
round ass
,
sex
,
sexy
,
social
,
Solo Interviews
,
special
,
spread ass
,
tattoo
,
tattoo girls
,
tattoo models
,
tight
,
tits
,
Twitter
,
wild
,
wild natural hottie
,
wild natural hotties
,
world premiere
,
X Empire
,
XXX