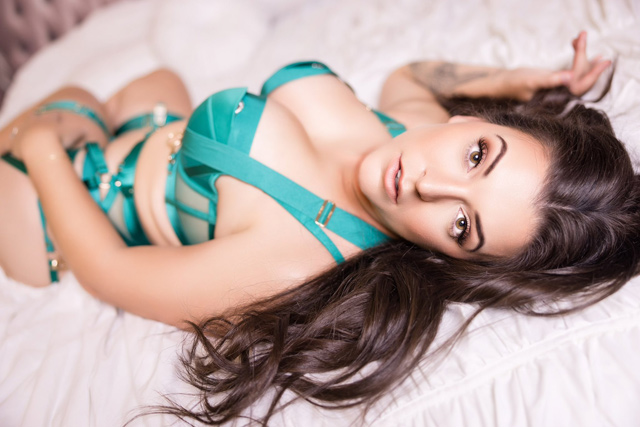 1. Liz, for such a short time in the industry you are already making waves and a serious force to be reckoned with! How long have you been performing as a pornstar and how did you begin your career in the adult industry?
ELIZABETH SKYLAR:  I started in May of 2020 as a cam girl on Chaturbate after experiencing a lot of downtime (like millions of other Americans). In April of 2021 I started an OnlyFans and from there began doing collabs/content trades with men and women in the industry. It wasn't until July of 2023 that I landed my first scene with Naughty America. Since then I have had the opportunity to shoot 3 more scenes for Naughty America [pics] including Tonight's Girlfriend [pics], a scene for Brazzers and a solo scene for Cherry Pimps.
2. Please share with us a little bit about your heritage and ethnicity and where you grew up?
ELIZABETH SKYLAR:  I was born, raised and still live in Los Angeles county….rare these days I know lol (I am going to leave the name of the city out for privacy reasons)
I have unique DNA to say the least. My father is Sicilian with black hair and dark skin and my mother looks like a Disney character with platinum blonde hair and bright blue eyes. I like to tell people that if Michael Corleone and Martha Stewart had a baby…it would be me. I got a perfect mixture of them both. A few years ago I tested my DNA and the results were interesting. Although the bulk of my blood is Sicilian, I am also Greek, Croatian, Iranian, Egyptian and French.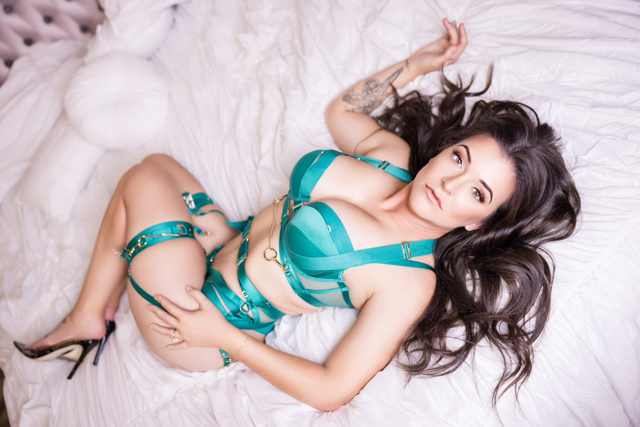 3. We love that you are married and a genuine housewife with a supportive husband and healthy marriage! Tell us about your awesome husband.
ELIZABETH SKYLAR:  My husband is the most amazing guy ever and I sometimes wonder how I got so lucky. We became parents very young and my husband immediately stepped up to the plate as a wonderful father. Not only is he an amazing parent but a very hard worker. He owns his own company and works his ass off everyday to provide of us. My husband is the driving force for my success in this industry. He helps me with my social media and gives me advice when it comes to business moves. He is extremely supportive and is always my number one cheerleader.
4. Do you make content or cam together or does your husband just prefer to watch you on screen?
ELIZABETH SKYLAR:  So my husband prefers to be behind the camera or watch. He is kind of shy like that. However, he has made exceptions as a guest when I do Chaturbate shows with couples.
If one of my fans requests a custom in which he needs to be in it, he will participate in that.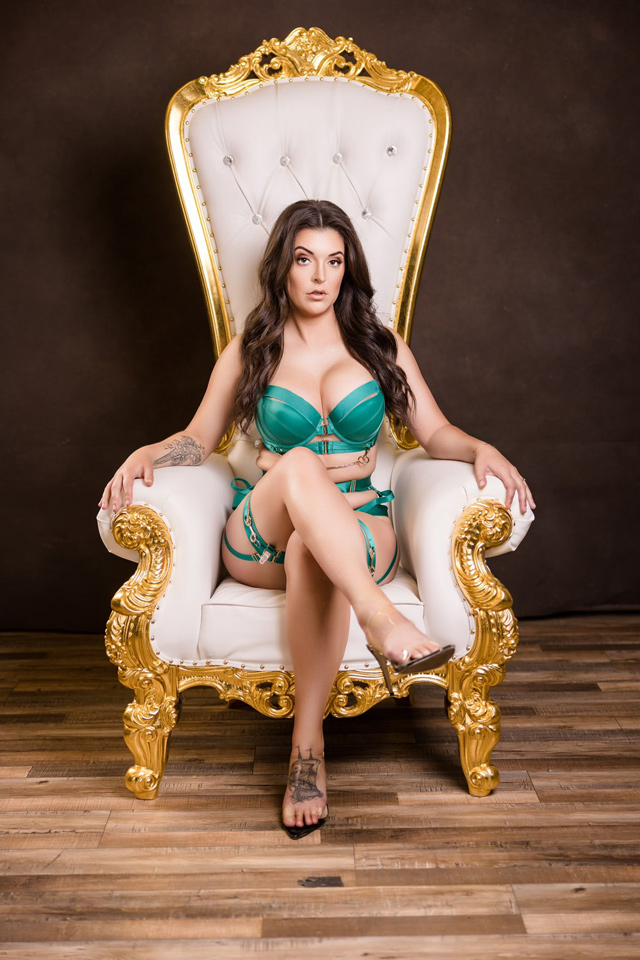 5. Have you ever been to a swinger party or had threesomes with your husband [or alone] prior to diving into the adult industry or was breaking out into camming & shooting porn your first experiences of this sort of sexual freedom & expression?
ELIZABETH SKYLAR:  This is the one question that I get a lot. Believe it or not, my husband and I are not swingers nor have we ever been. Before getting into the industry there were occasions where I hooked up with women in front of him while he either watched or masturbated and watched but the first threesome I ever had was with Jack and Jill of Chaturbate and it was on camera. I was nervous to say the least!
6. Before getting into the adult industry, did you ever have any lesbian experiences? Please share with us your first!
ELIZABETH SKYLAR:  Yes! I was always comfortable with making out/having sex with women but what turned me on is if other men/my husband watched. A memorable one was in Mexico. We were staying at a resort for a wedding and I ended up having sex with a friend in front of my husband and his friend. It was so hot!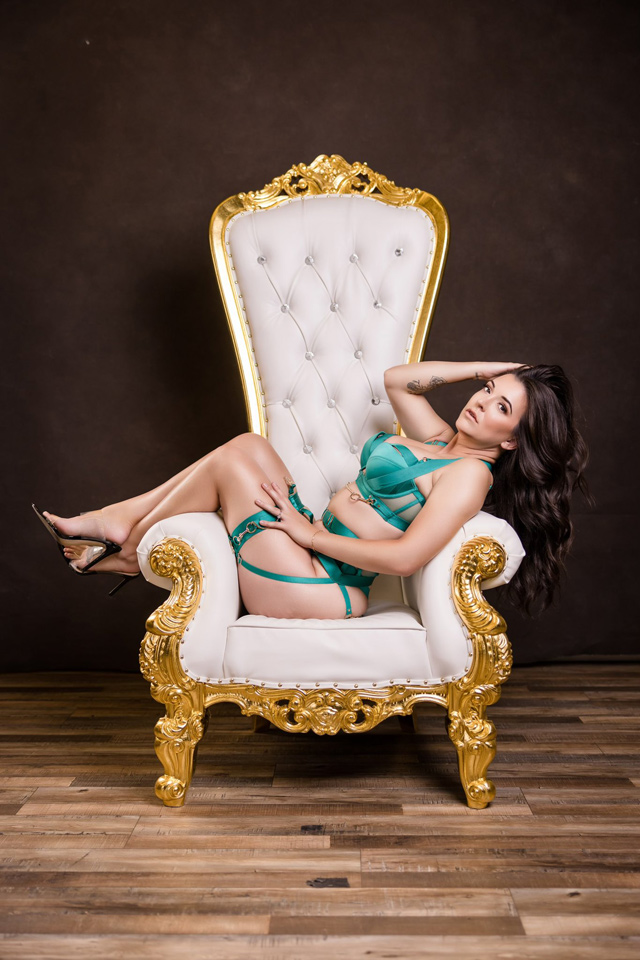 7. When you are not filming porn or doing adult related things, what does a normal day in the life of Elizabeth Skylar look like?
ELIZABETH SKYLAR:  So a lot of people might find this boring or weird but I am a clean freak so my down time days consist of cleaning everything top to bottom. I get horny getting a new cleaning tool! Cleaning is like therapy to me and I feel accomplished after doing so. Cleaning is my drug and I don't want rehab. Ha! If I am not cleaning you can find me in the gym or on my Peloton bike at home. The number one reason why work out is for my mental health. It's like hitting the reset button for my brain. I feel so good afterwards.
8. What do you like to do for fun outside of the adult industry? Do you have any pets, hobbies or things you can't live without?
ELIZABETH SKYLAR:  When I am not cleaning and working out, I love love love to shop. Whether it's online or in a store. I am a shopping whore and if I see something that I'm obsessed with, I have to buy it. It could be clothes, accessories, home decor, seasonal decor, etc. Another thing I love to do is decorate. It could be my everyday home decor or it could be seasonal like Halloween or Christmas. I get a lot of enjoyment out of it. I have amassed such a collection of seasonal items that I decorate weeks and weeks in advance for a holiday. In particular, I love to collect ornaments from my travels. We have a 12 foot Christmas tree and every square inch of that tree is filled with ornaments from all over the world.
Believe it or not, I have no pets. I think that's surprising to a lot of people but it's hard to have a pet/pets when you're a clean freak and when you're traveling a lot. I wouldn't want to put that pressure on having someone watch my animal while I'm gone.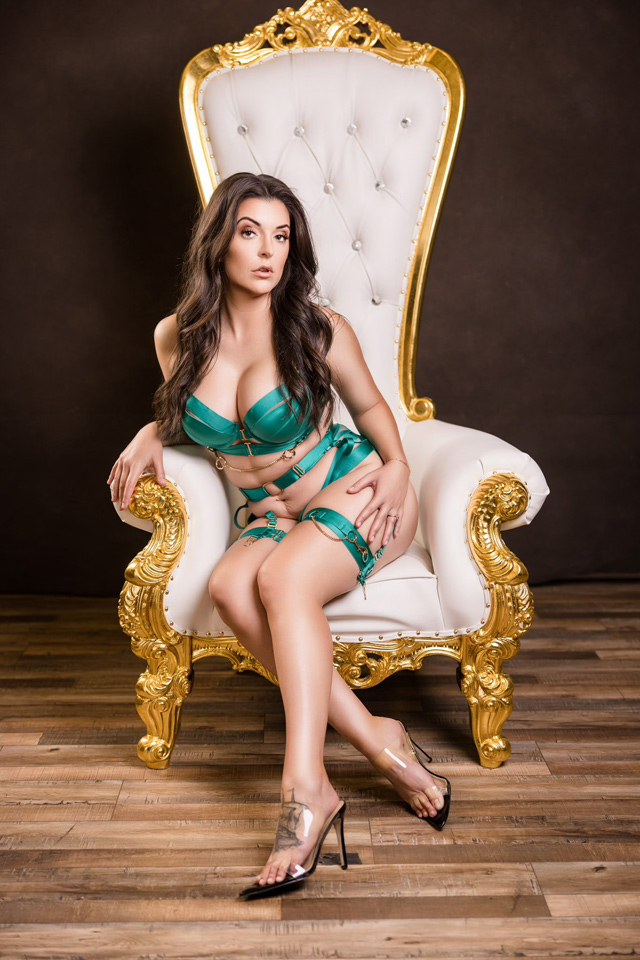 9. You have a banging body Liz and you are in great shape! What kind of exercise regime keeps you looking fantastic?
ELIZABETH SKYLAR:  Thank you so much! Cardio is one of my favorite things to do. It's challenging but pays off in the long run. I discovered the Peloton bike in 2018 and I never looked back. Not only do you get excellent cardio from it, but the strength you can build is phenomenal. I soley trained for a marathon on my Peloton bike. Peloton needs to sponsor me…jk, ha!
10. Let's talk sex! What are your biggest turn-ons and what kills the mood for you?
ELIZABETH SKYLAR:  I tell people all the time, sex isn't just physical but mental. It's often what a guy says to me that makes me cum. I love when guys whisper into my ear. I also love, love rough sex. The rougher, the better. When a guy displays his dominance and complete control over me…I will melt into the palm of their hand.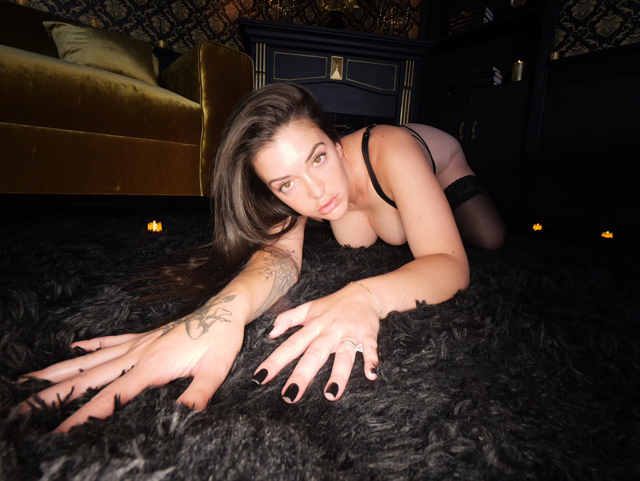 11. How does sex on a mainstream porn shoot compare and differentiate to sex in your private life and marriage when all the cameras are off?
ELIZABETH SKYLAR:  Sex on camera is strictly business and work. I go into a scene with a positive mindset and enjoy it but when cameras stop rolling and a scene is wrapped, I leave everything behind. Sex with my husband is obviously so personal and intimate. We are extremely comfortable with each other. I have found that I am only able to squirt with my husband which has to do with some sort of comfort and relaxation. When I am having sex with my husband I don't have to worry about camera angles, if my hair is in my face, etc. It's all very organic and natural.
12. Have you ever done anal in your personal life and can fans ever expect to see an Elizabeth Skylar anal debut on film?
ELIZABETH SKYLAR:  Anal is such a hot topic right now with my fans. They want to see it in a pro scene but the fact is, I'm just not ready to do it yet. I have this fear of an accident happening. Now I know things can be edited but I want my "hole" to behave and be perfect if it's going to do a pro scene. I have a plenty of anal in my personal life but again it's a level of comfort with my husband that is way different. My goal is to do an anal scene or at least an anal collab. I have to put my fears aside and just do it.
13. How do you feel about blowbangs or gangbangs? Is this something you one day might want to try on film?
ELIZABETH SKYLAR:  I am super down to do a blow bang or gangbang. That's sounds like fun and I would jump at the chance if someone offered it to me!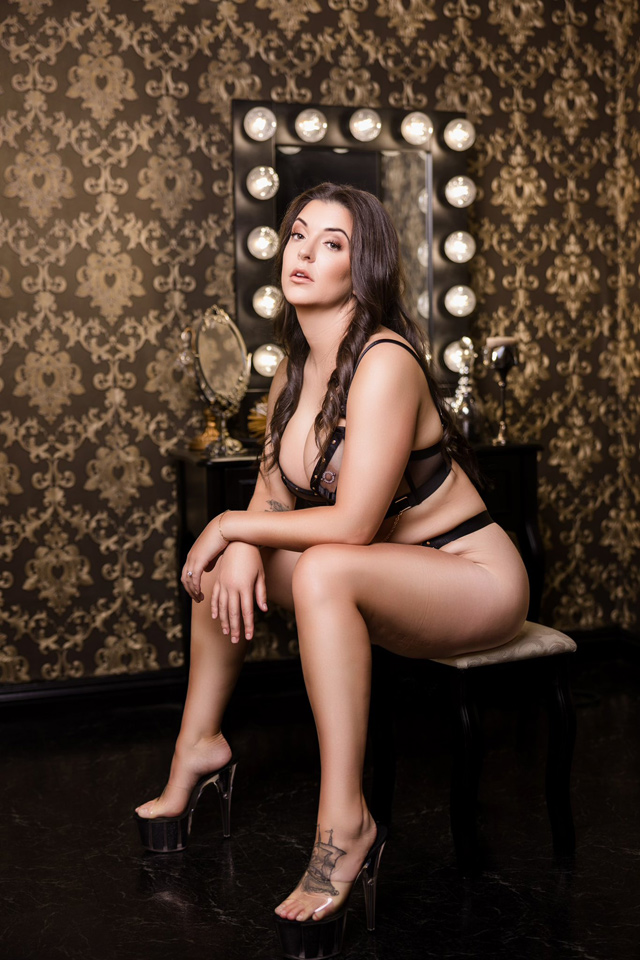 14. How often do you masturbate and what is your go-to method for making yourself orgasm?
ELIZABETH SKYLAR:  I masturbate more than people would think. I would say everyday to every other day. I have this massive vibrator by Doxy (which is similar to a Hitachi) and it's so powerful that I can easily cum in a minute.
15. What makes you orgasm the hardest during sex?
ELIZABETH SKYLAR:  So I can cum pretty easy and it can either be from a mental or physical experience. Guys really asserting dominance easily make me cum. Anything with deep penetration is another good bet like doggy.
16. Where is your favorite place for a guy to cum for you?
ELIZABETH SKYLAR:  Face, mouth or boobs. I love taking a load in my throat and I'm big on swallowing too. It's always so satisfying.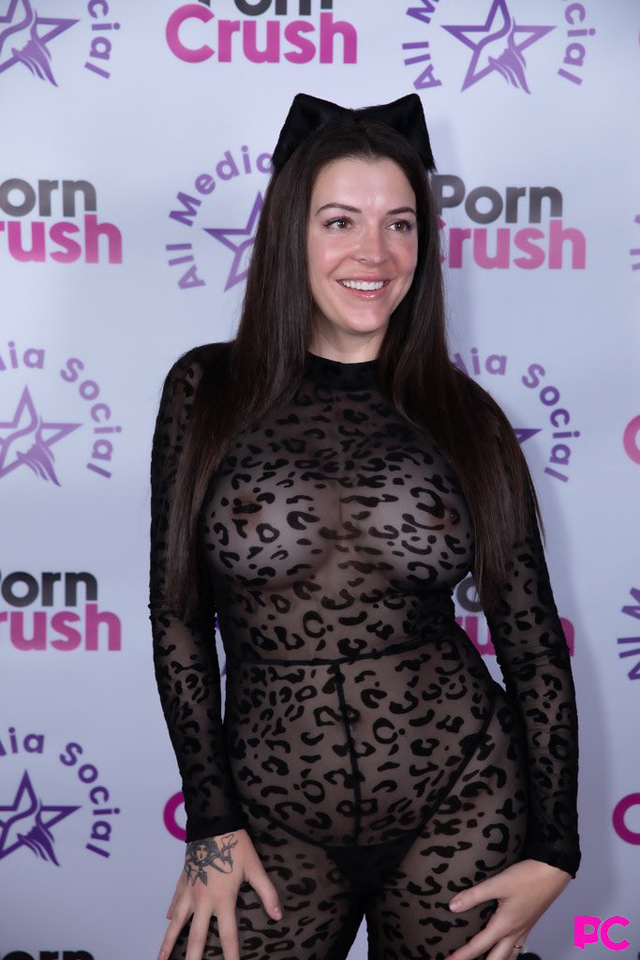 17. We commend you for self-booking! How has this process been for you getting shoots and what advice do you have for models who would like to go this route?
ELIZABETH SKYLAR:  Every month that I'm in this industry, I'm so thankful I'm self booking. However because I am not part of an agency, I myself have to work like an agent. You have to be comfortable with reaching out to people and put yourself out there. It was really difficult in the beginning because I have always been scared to be the first to approach someone but you have to put that fear aside. You have to be willing to almost be relentless with these companies/directors to show them that you want it. I had someone come up to me one and say that they loved that I "poked" them. The truth is, a lot of these companies or directors are busy busy so being on top of them, will put you on their radar.
18. Congratulations on your nominations for Best New Starlet and Best Ass in the Fleshbot Awards! That's a great accomplishment for your first year in porn! Did you ever expect your career to take off so successfully?
ELIZABETH SKYLAR:  Thank you so much! I never thought I would be in this position. It's crazy to think I have made it this far. This is so cliche but so true…fans make it all possible. They are so supportive and loyal!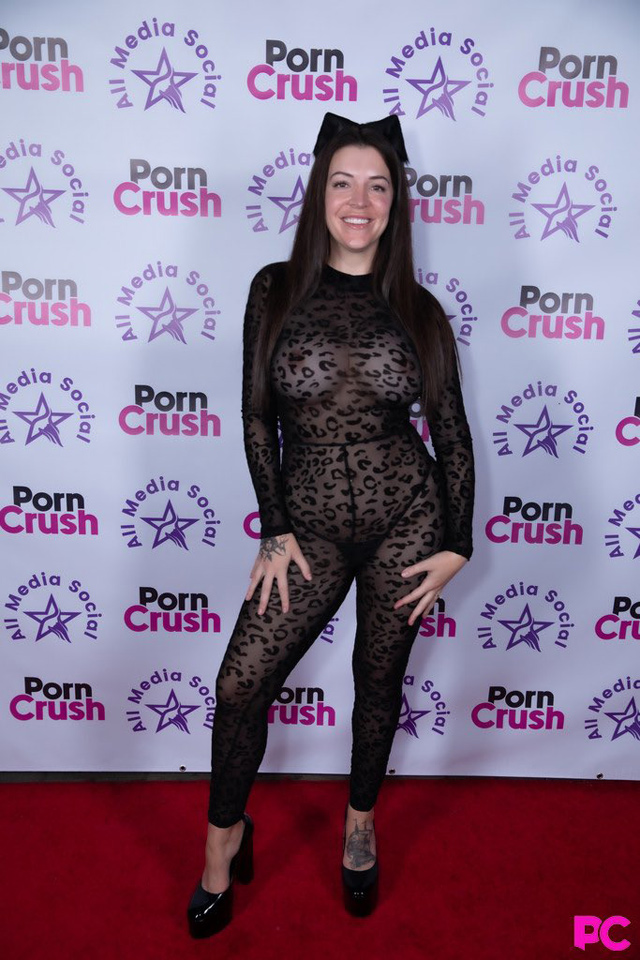 19. Do you have any upcoming appearances, events, business plans, career aspirations or upcoming porn scenes that you would like to share with us?
ELIZABETH SKYLAR: I have an upcoming GG scene that will be directed by Mike Quasar which I'm really excited about! My goals are to keep working for great companies like Naughty America and Brazzers. The one company I have not shot for that I would love to shoot for is Milfy! Hopefully one day it will happen!
20. For the record please share with us your official social media accounts so the fans know where to find the real you!
ELIZABETH SKYLAR:  OnlyFans: xelizabethskylarx – ManyVids: xelizabethskylarx – Twitter: Liz_skylar – Fansley: xelizabethskylarx – Pornhub: xelizabethskylarx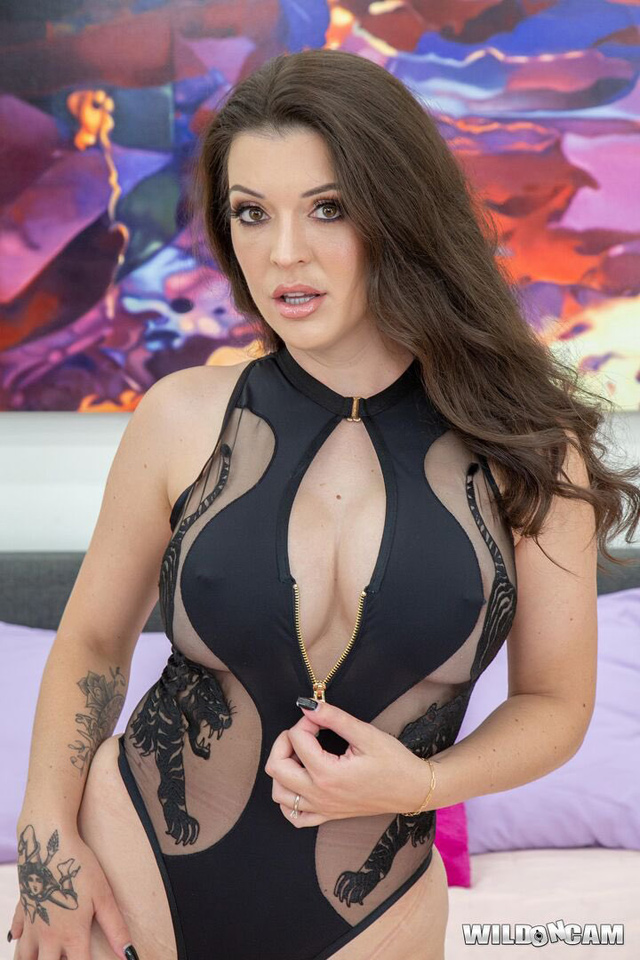 21. Leave our readers with a true taste of you, the delicious Elizabeth Skylar. If you were ice cream, what flavor would you be?
ELIZABETH SKYLAR:  Without a doubt Island Coconut. If you taste me you will get a taste of sweetness, sun kissed vibes and summer!
22. Is there anything else you would like to share with your fans, our readers or your colleagues in the adult industry?
ELIZABETH SKYLAR:  First and foremost big shout to my fans that have been so supportive and loyal. Without you guys, I wouldn't be where I am! I would like to take the time to say thank you to each and every person I have worked with in this industry. I am so fortunate! Everybody's kindness and professionalism has made this journey worth it! Big shout out to Miss Lexa for being a great friend when I've needed it most…I appreciate our friendship more than you know! Shoutout to Tanya Tate. Thank you for taking me under your wing and giving me great advice in this industry. Special shout out to My Chaturbate friends/family, Jack and Jill and Blonde and Silver Fox. I appreciate our friendship so much! Final shout out to director Shelby Black. Thank you for taking a chance on me and continuing to believe in me.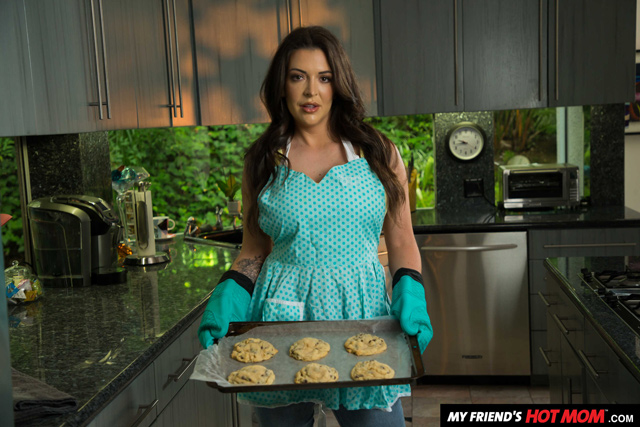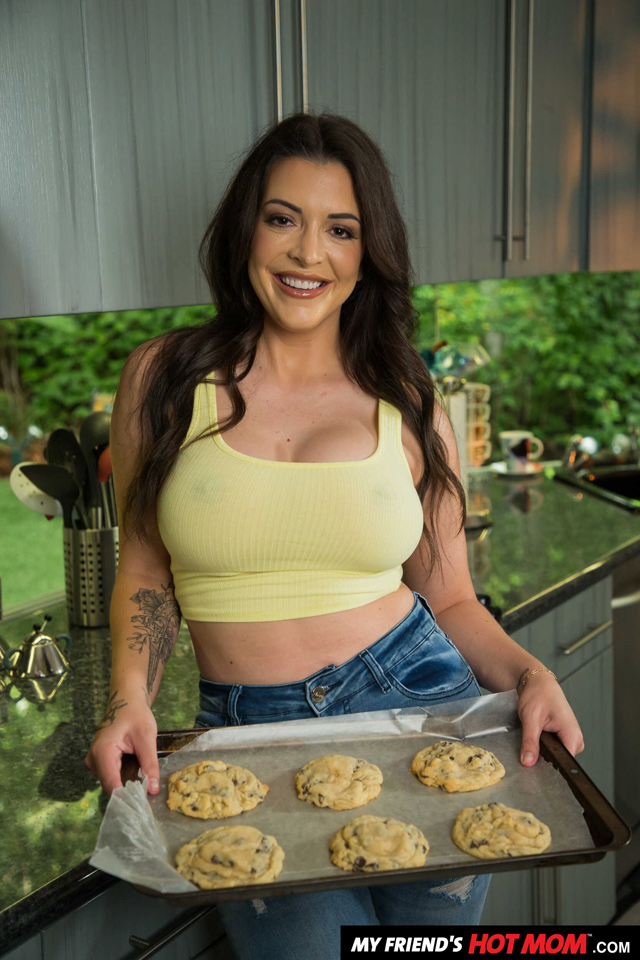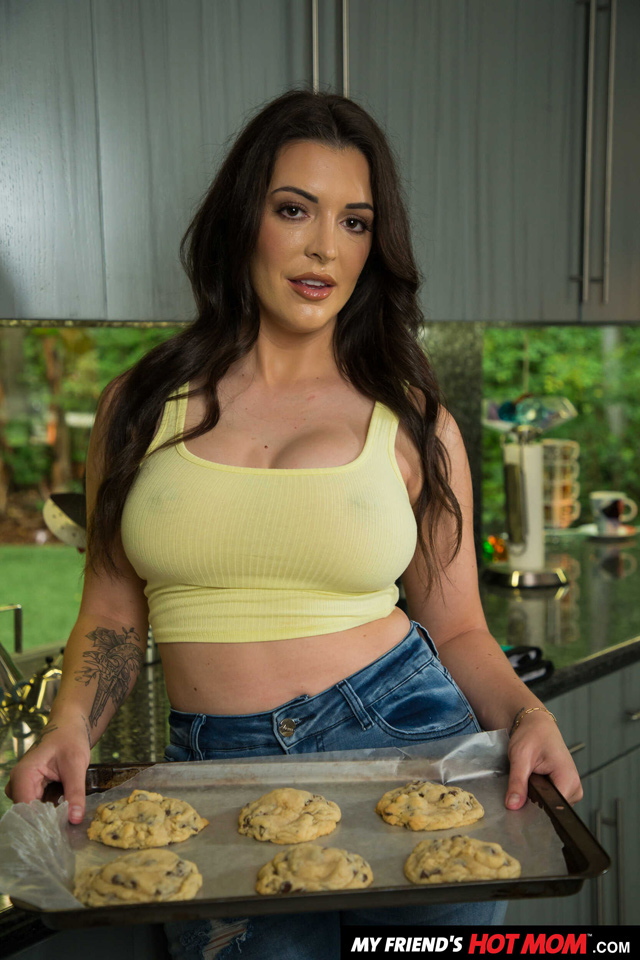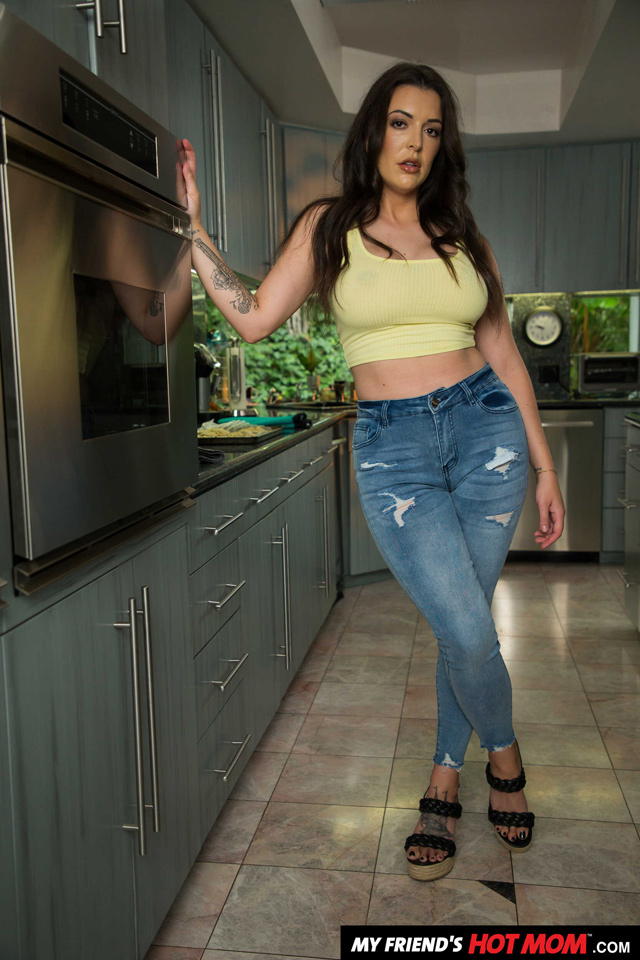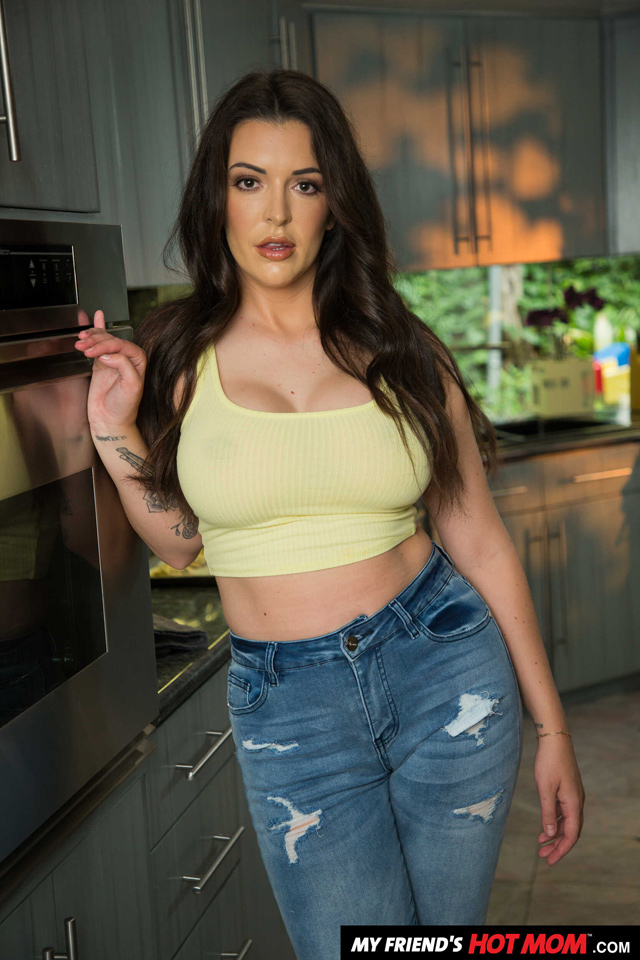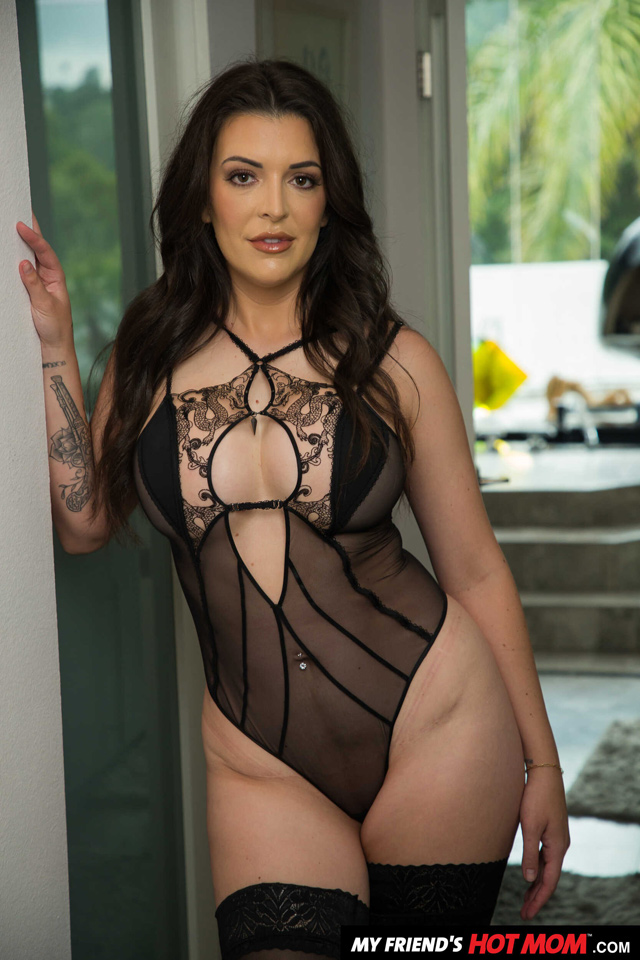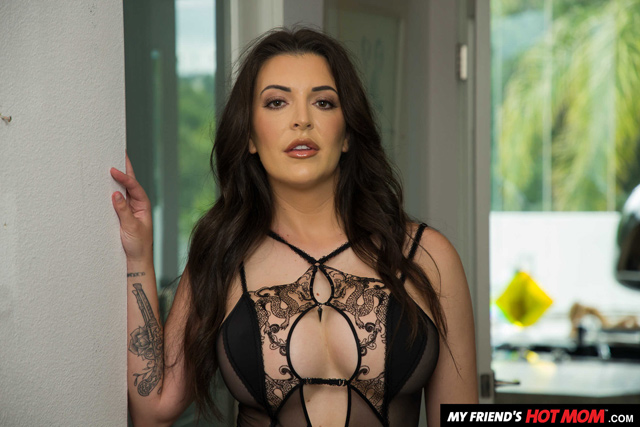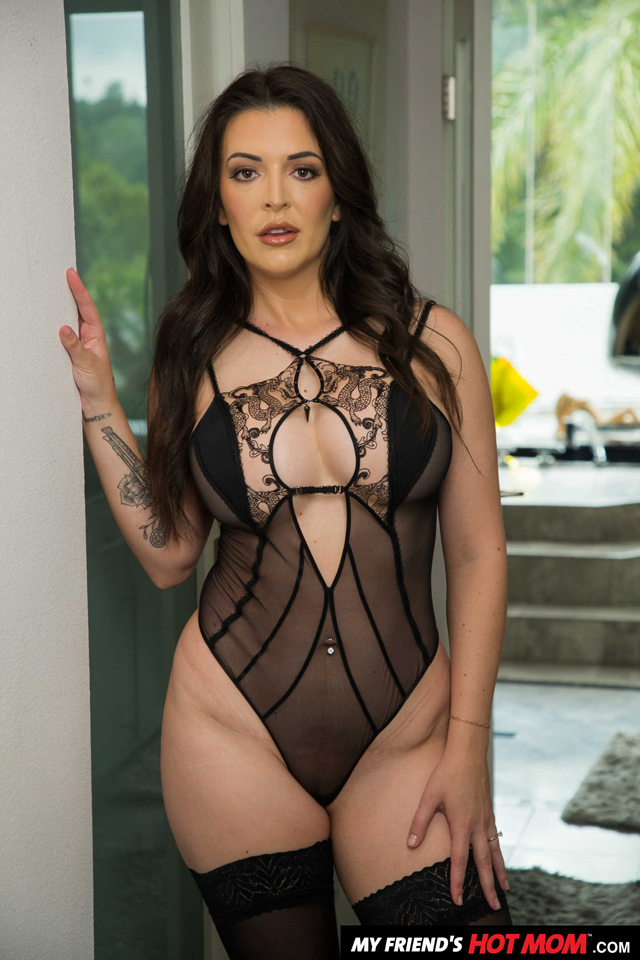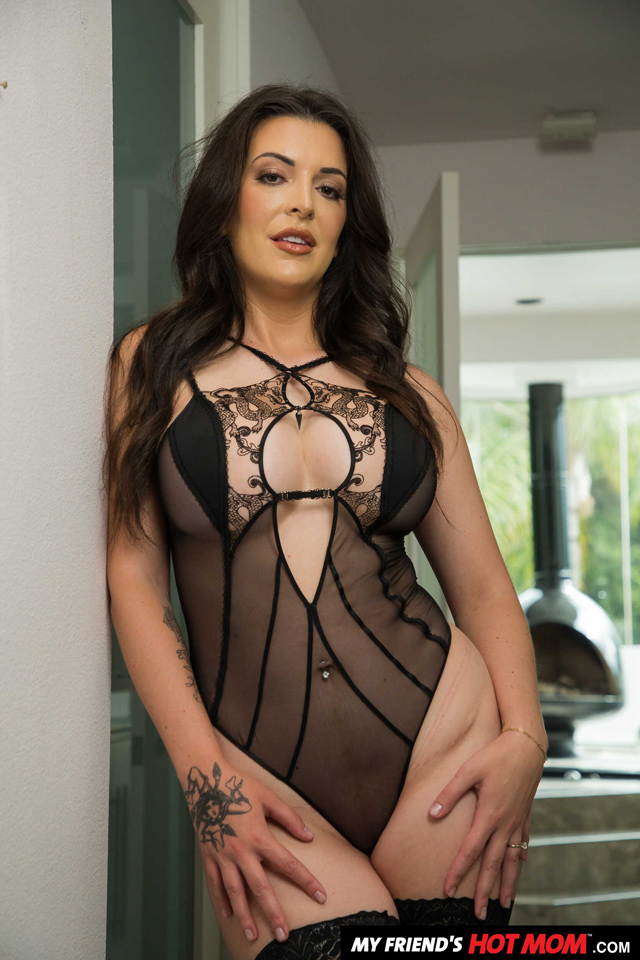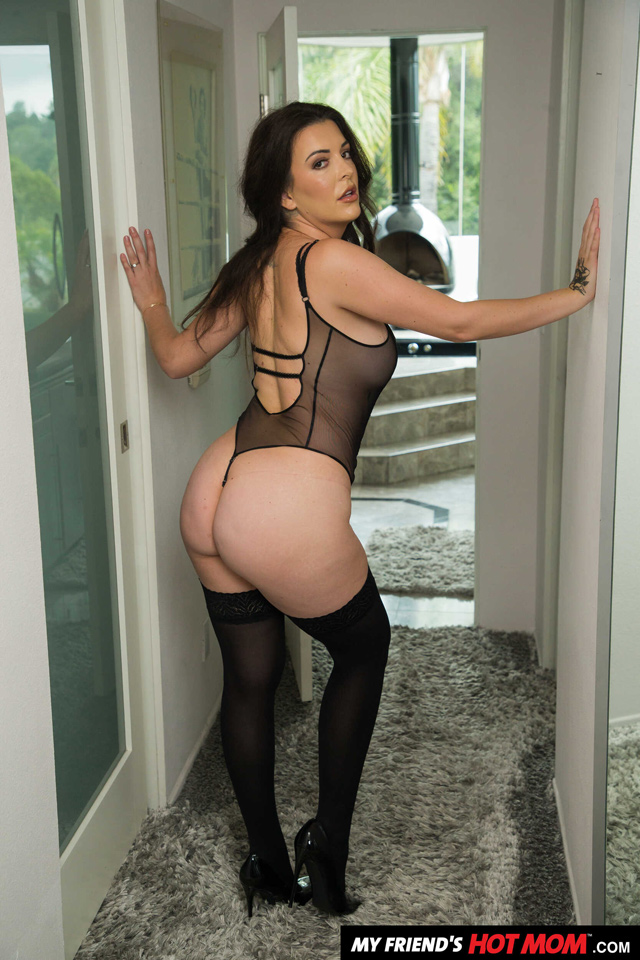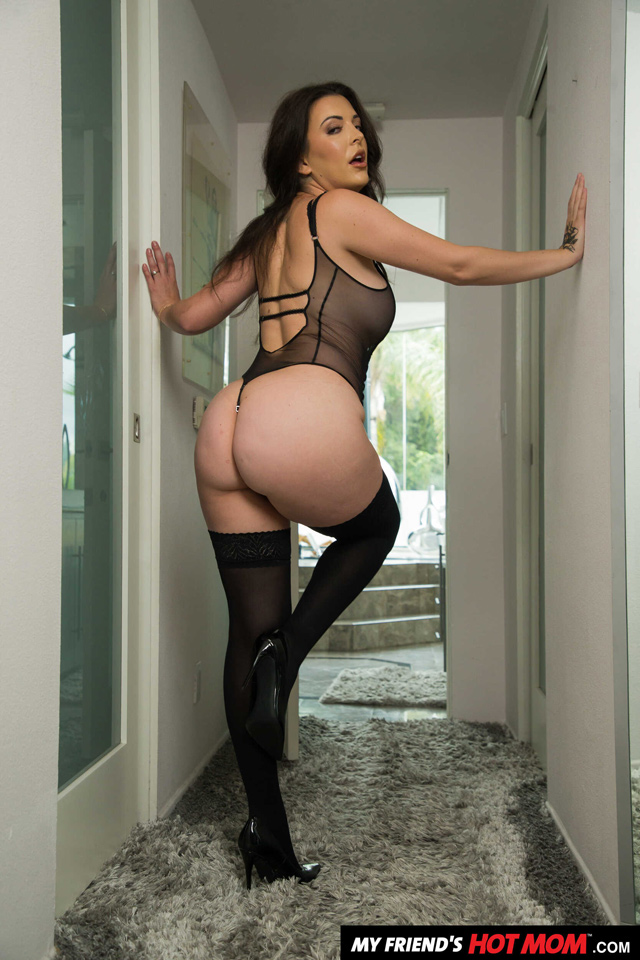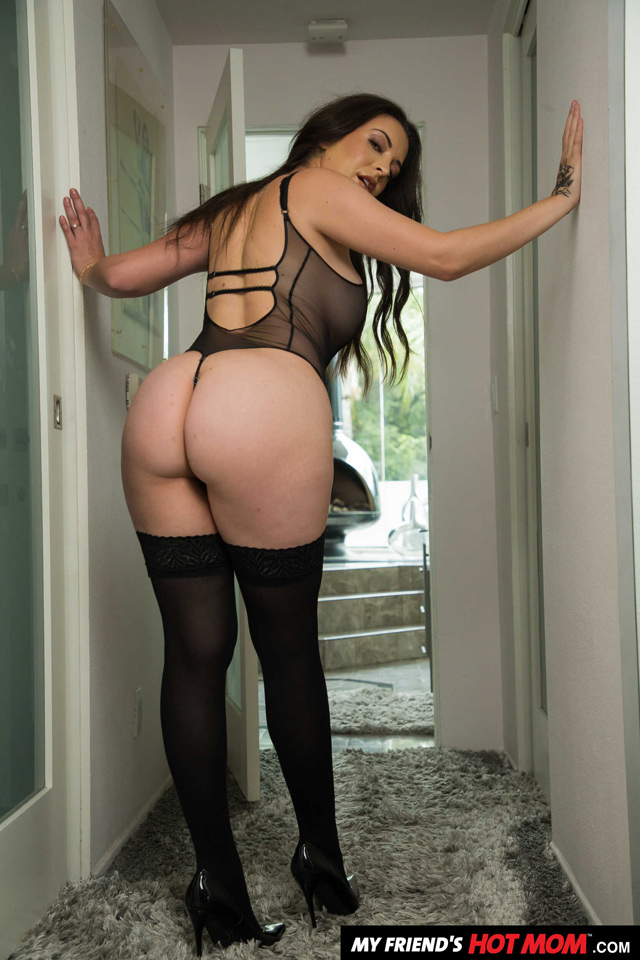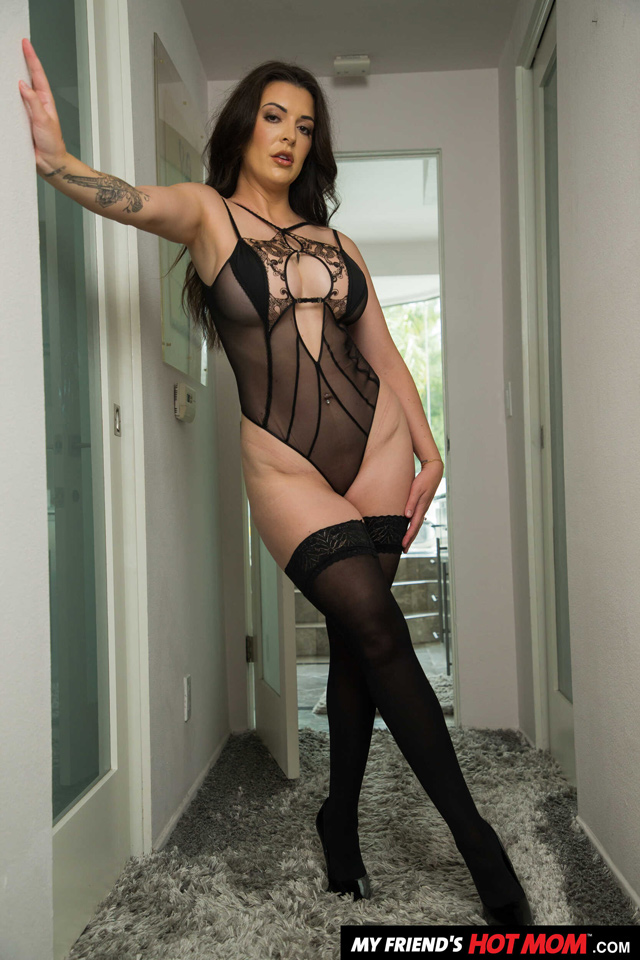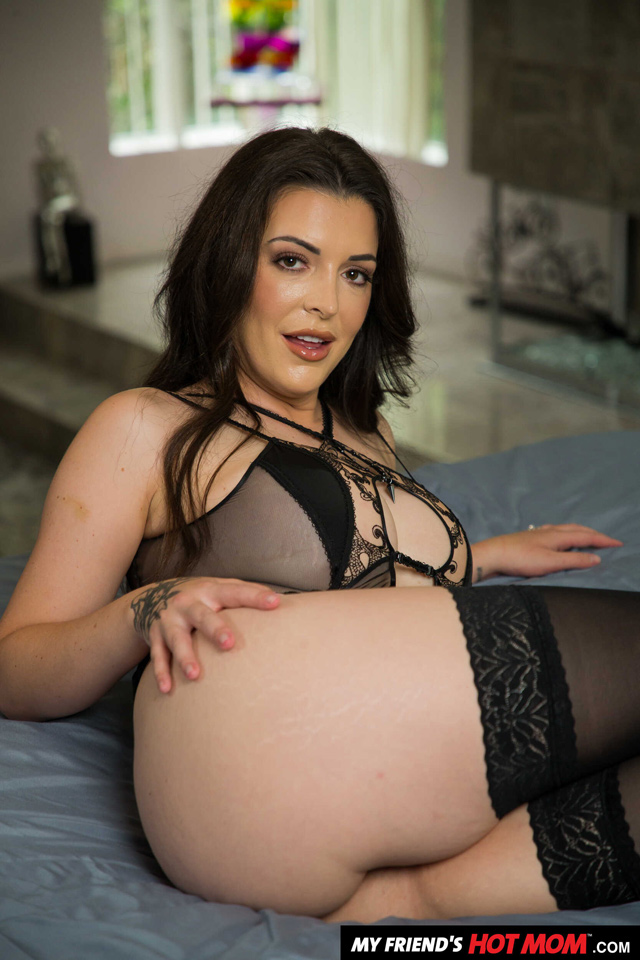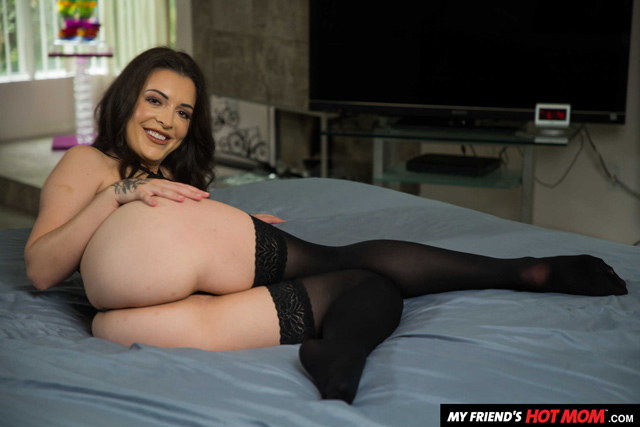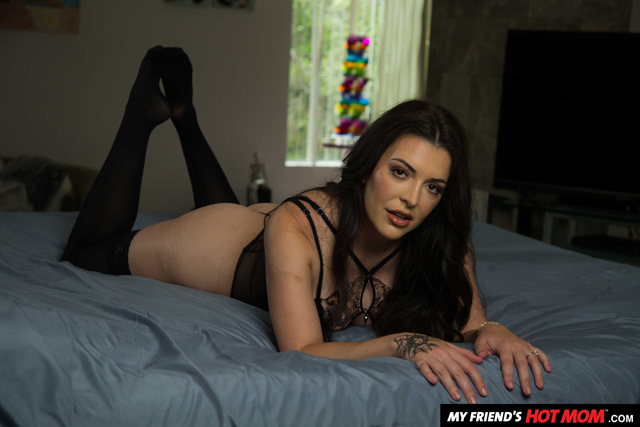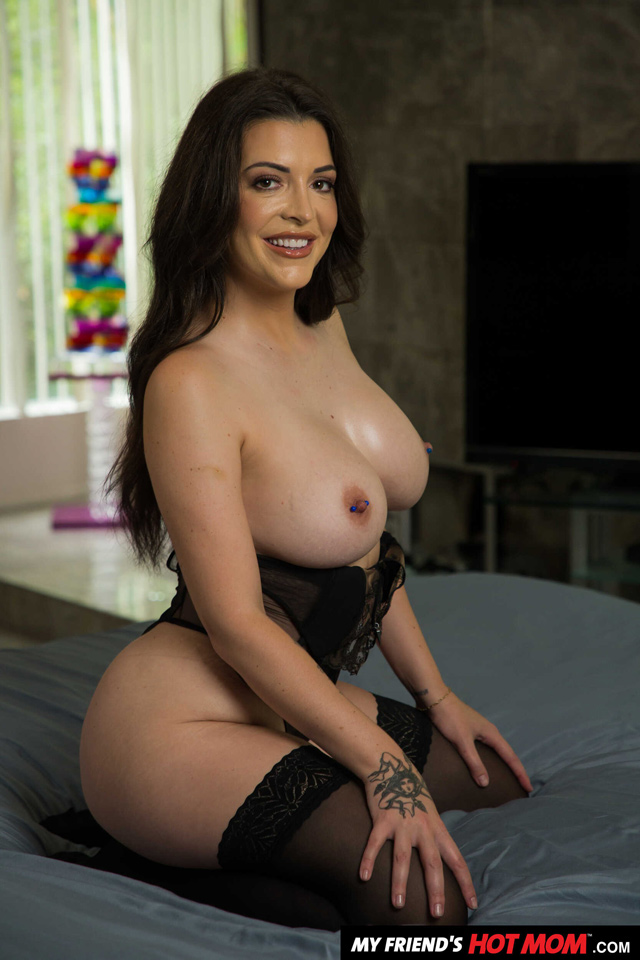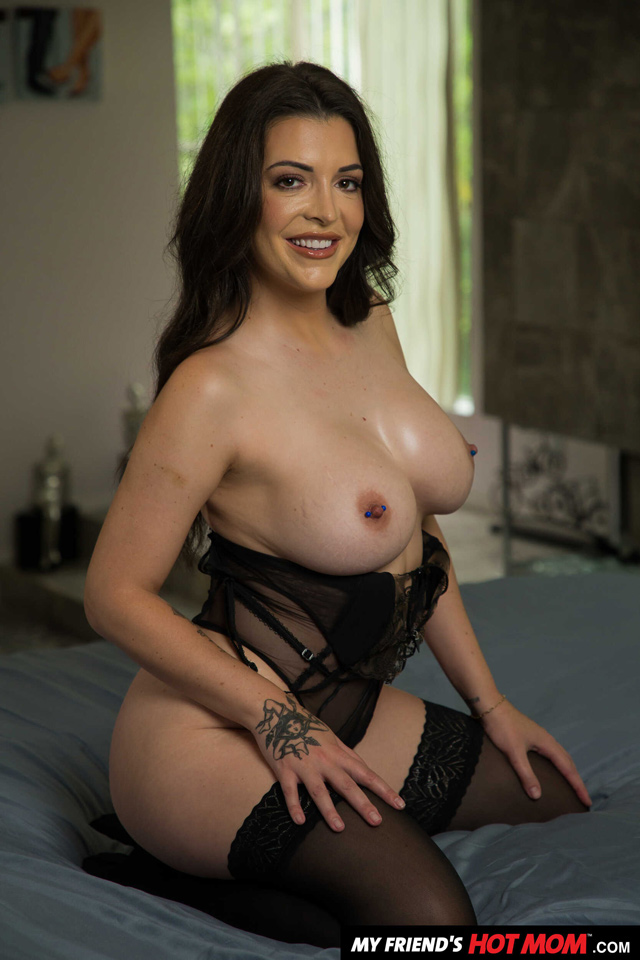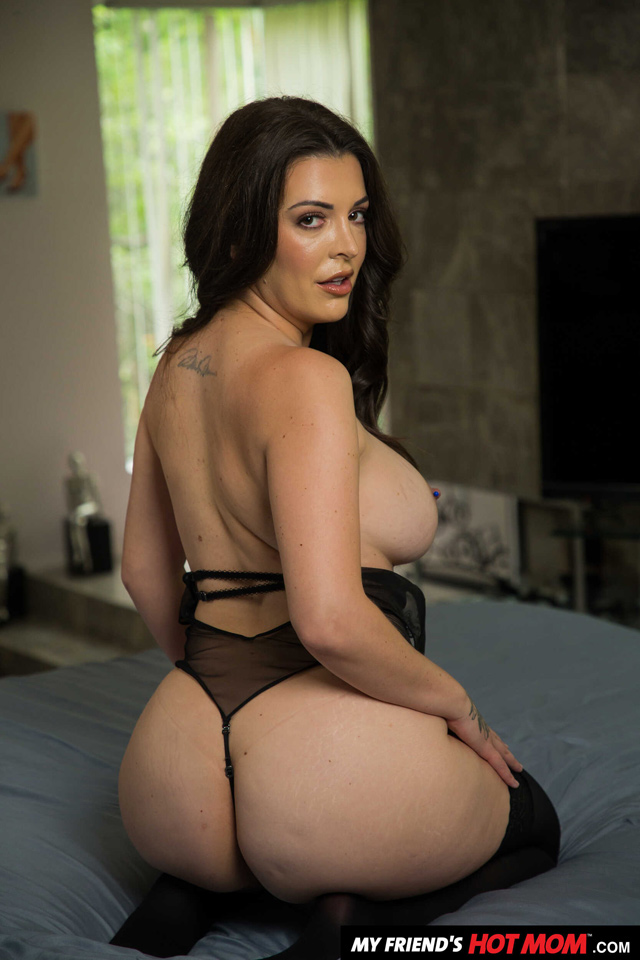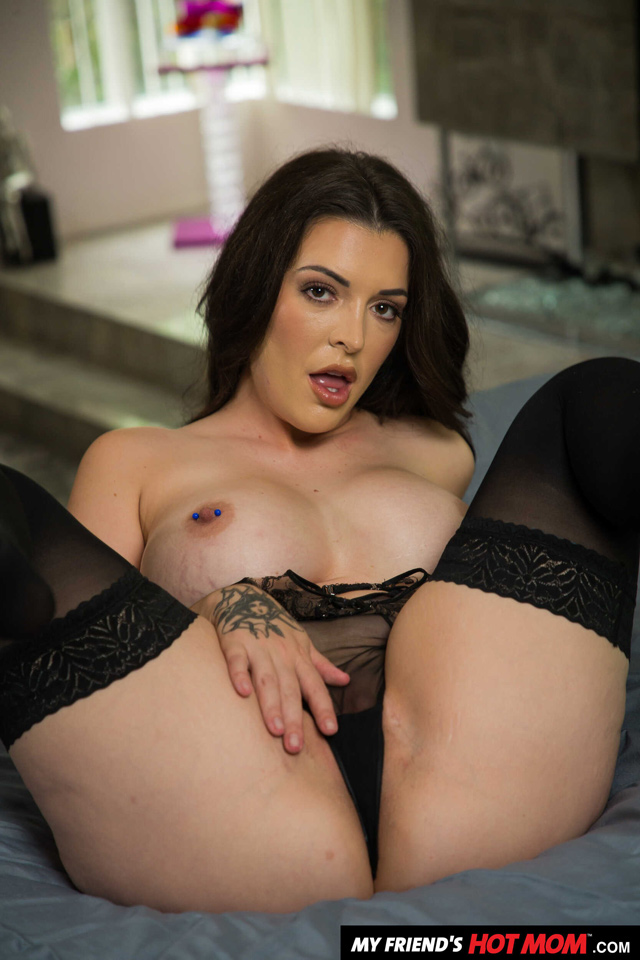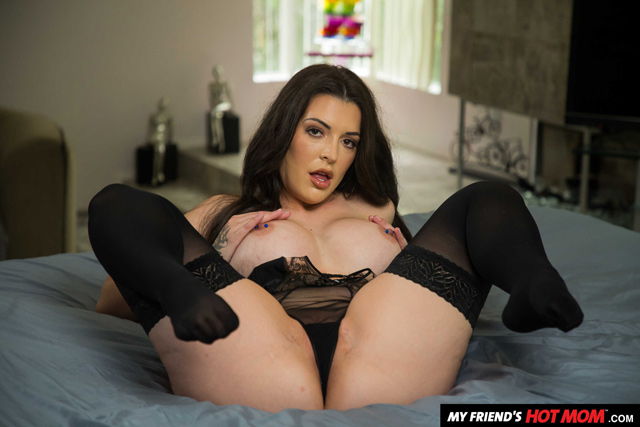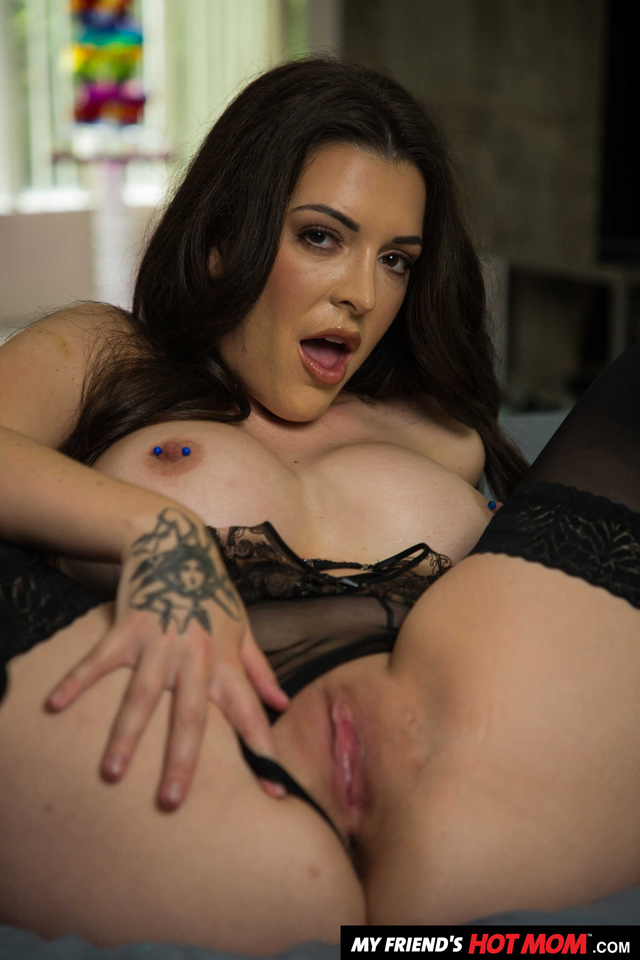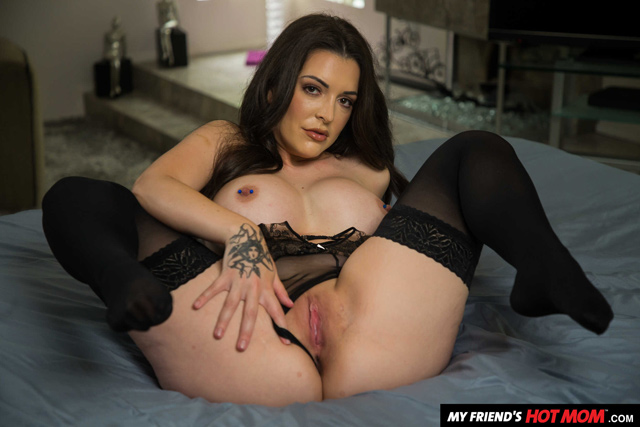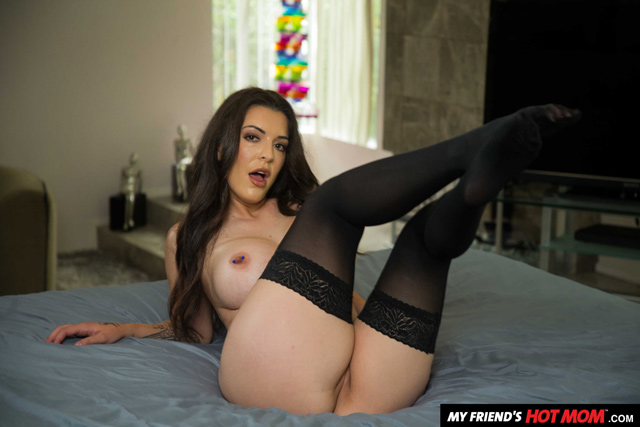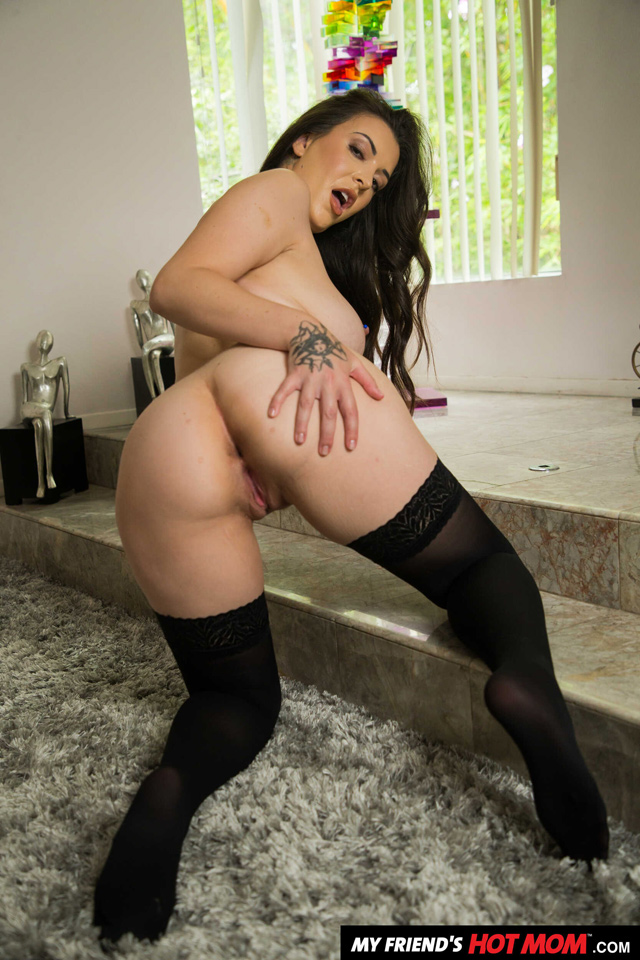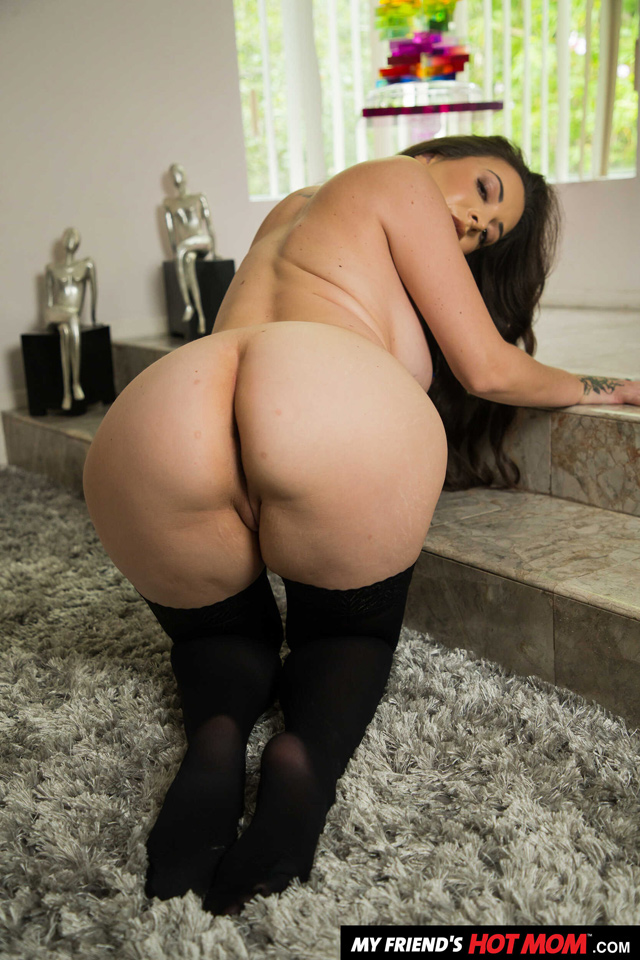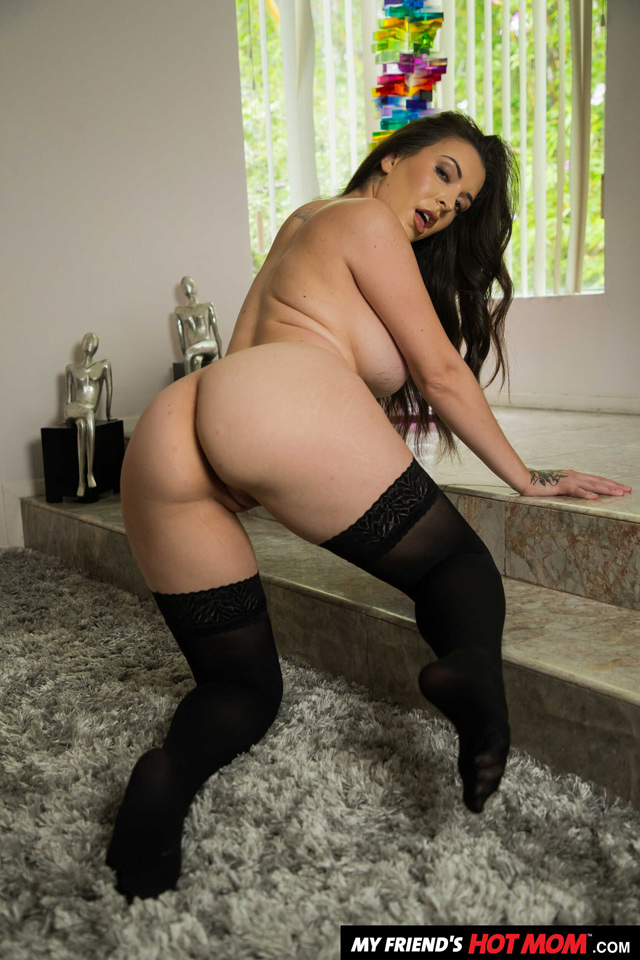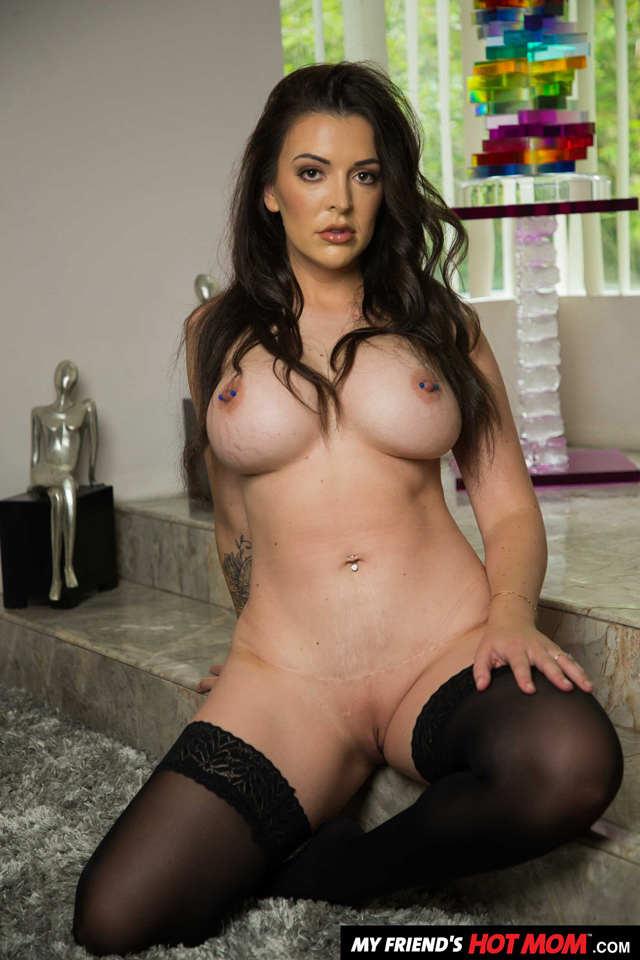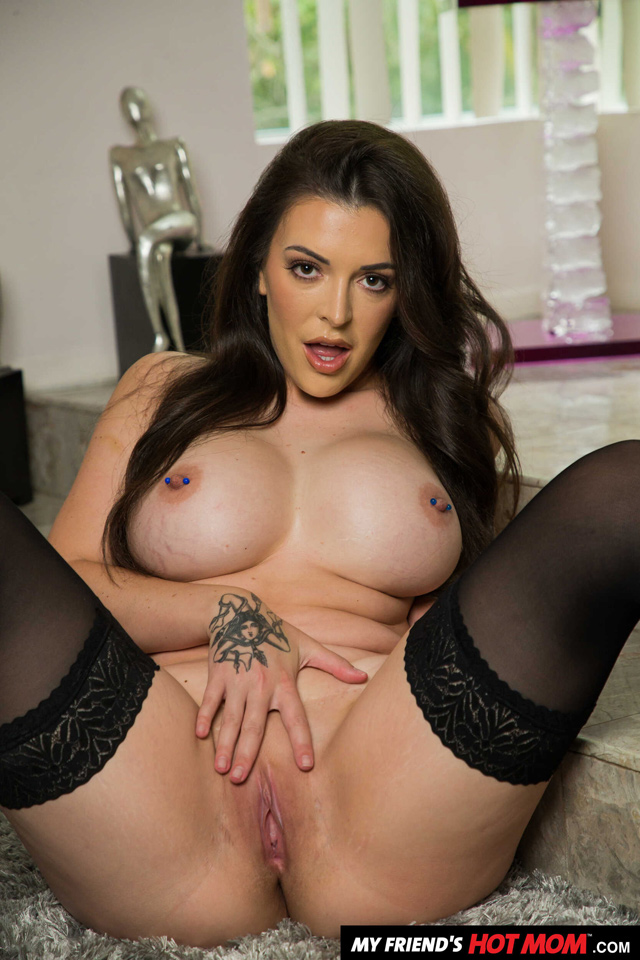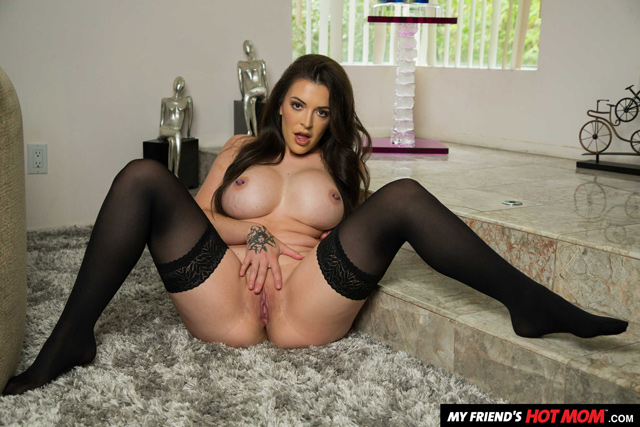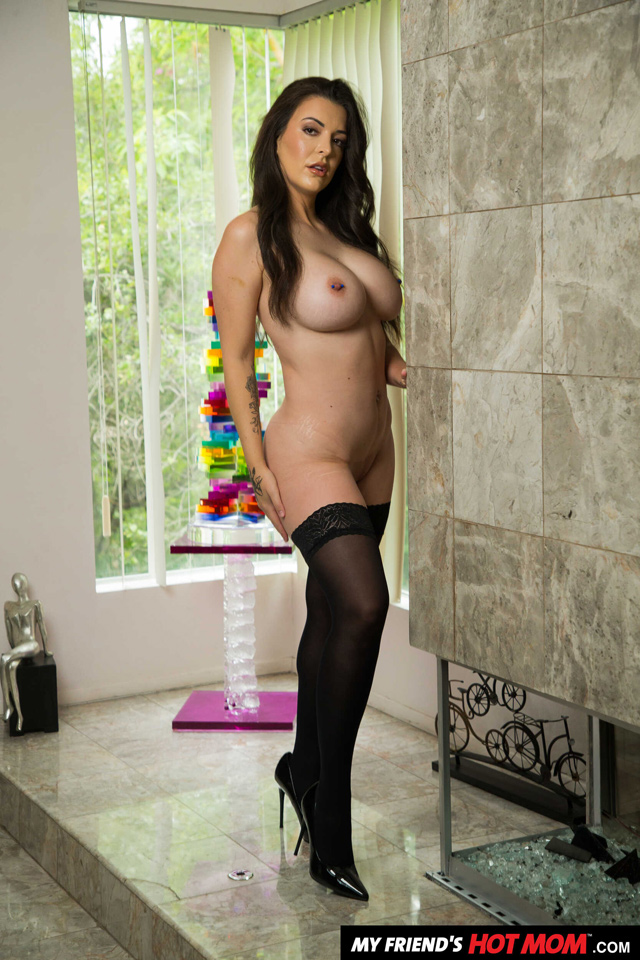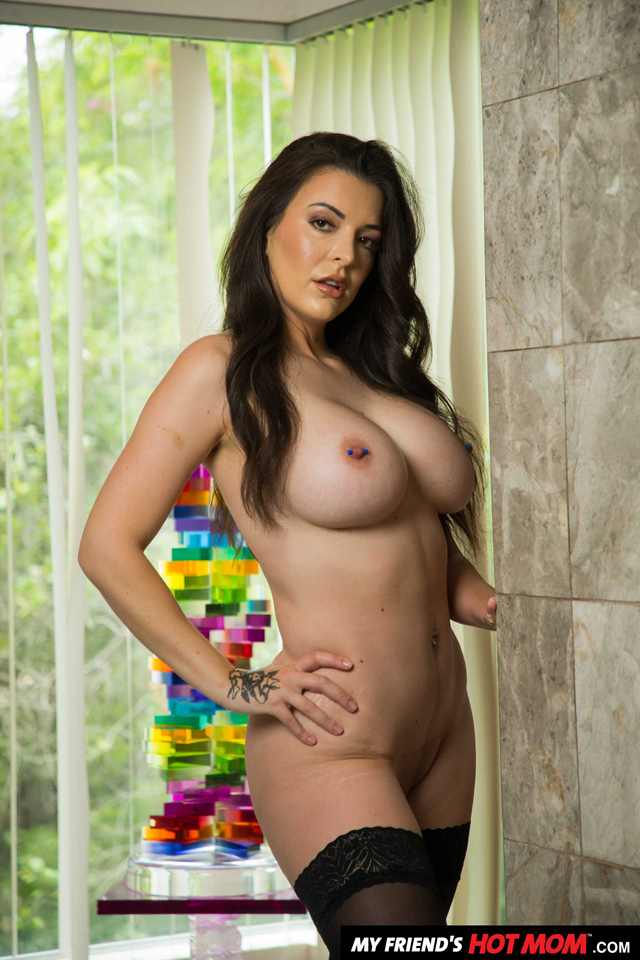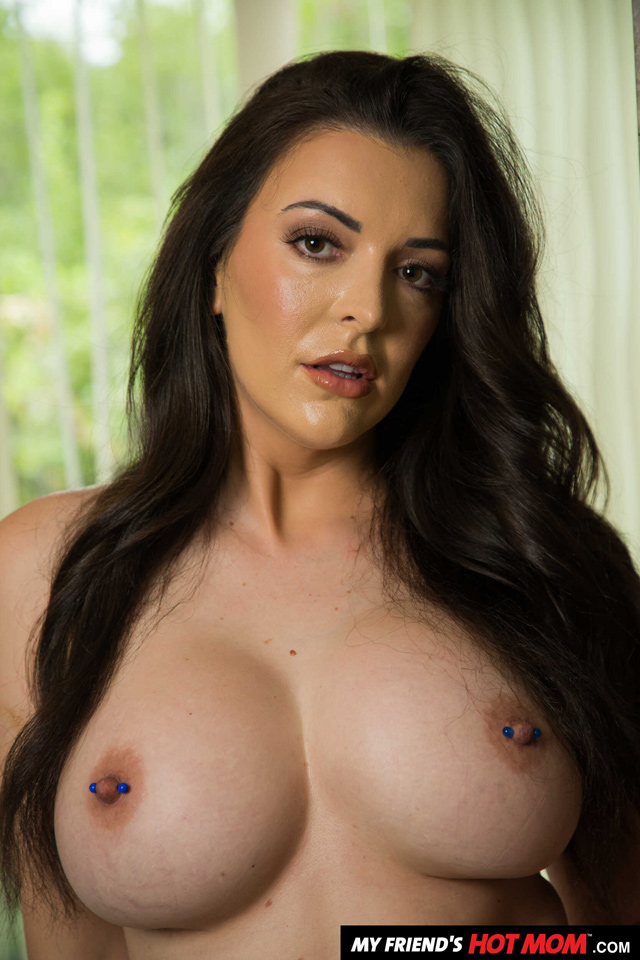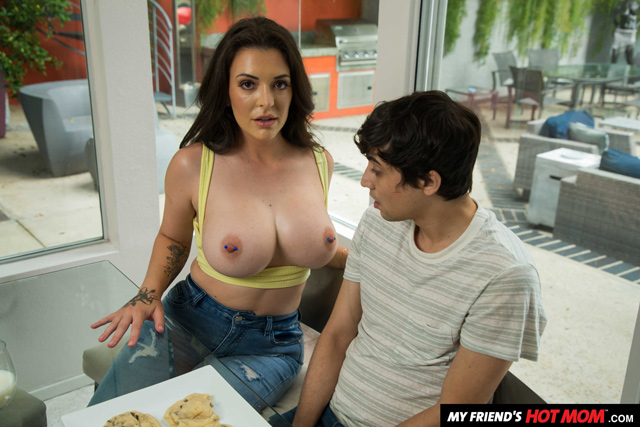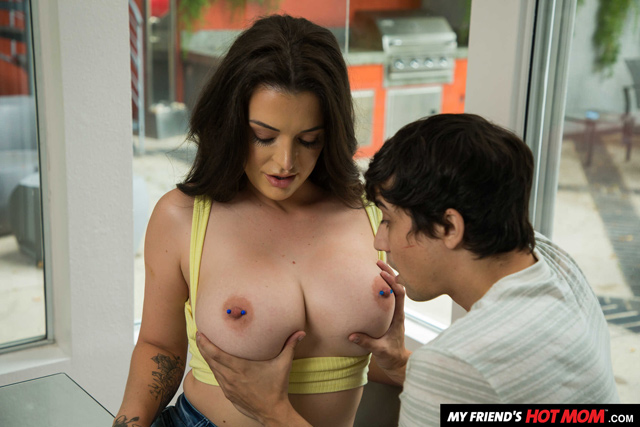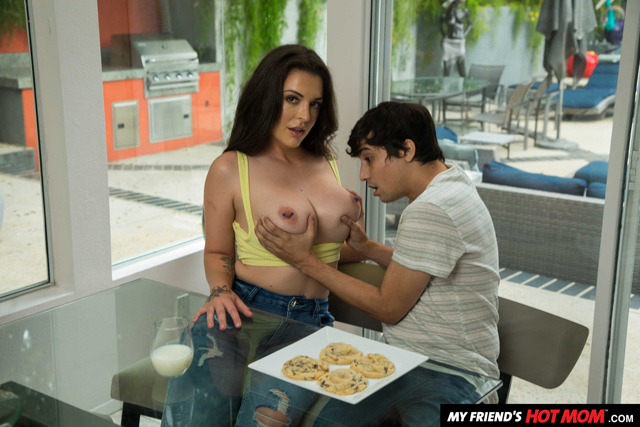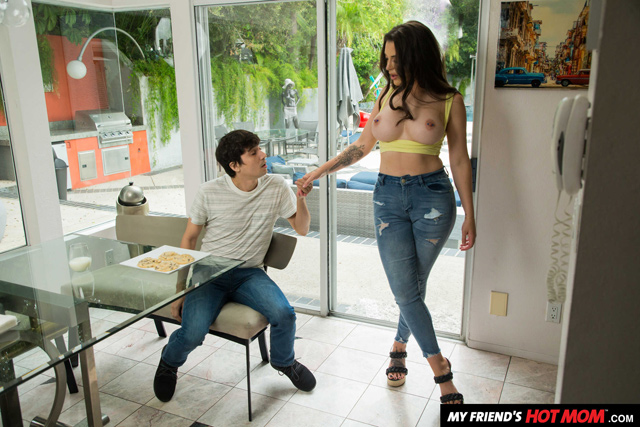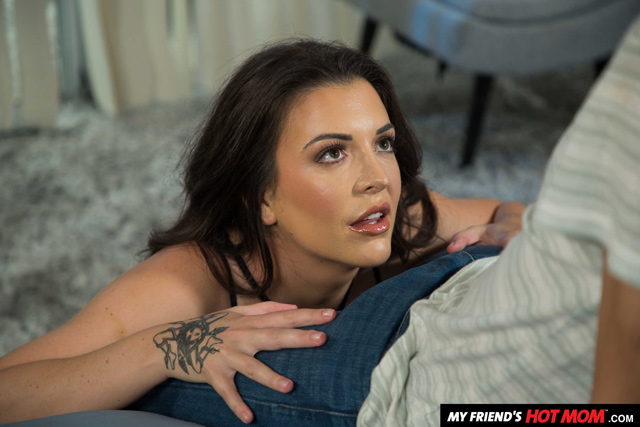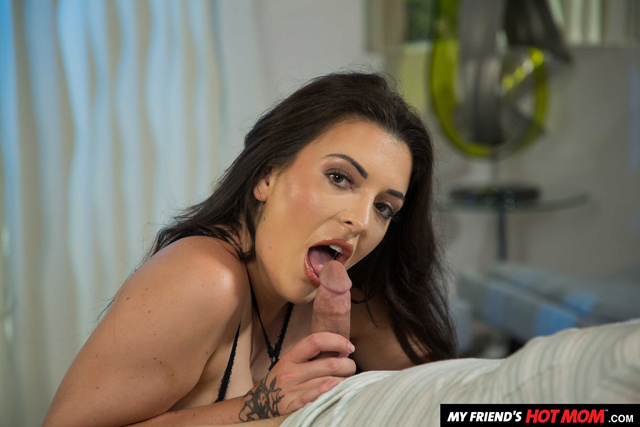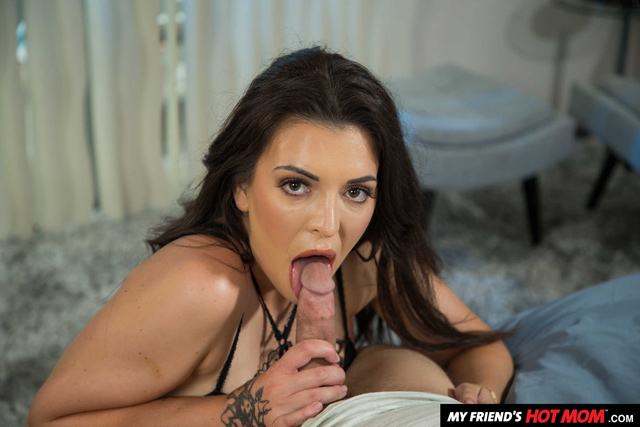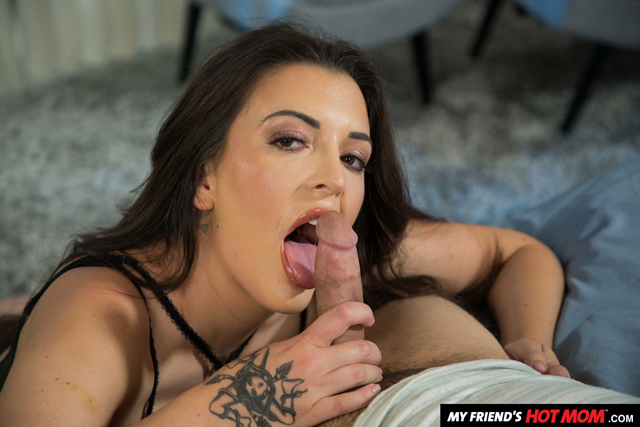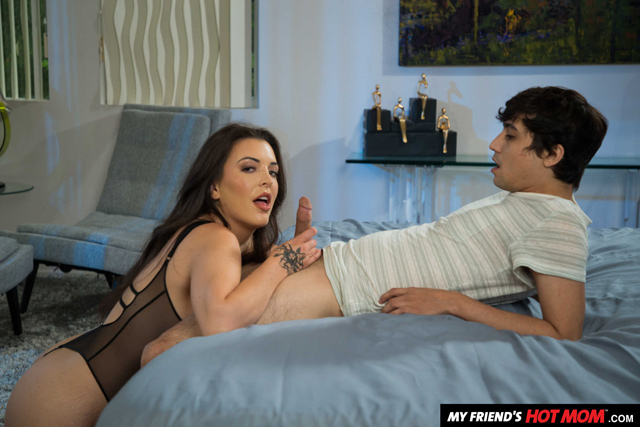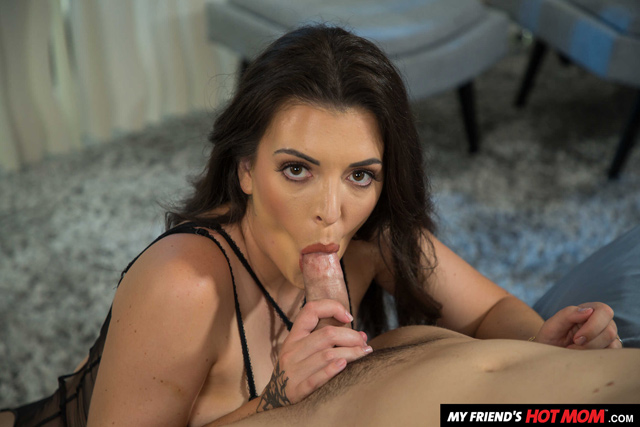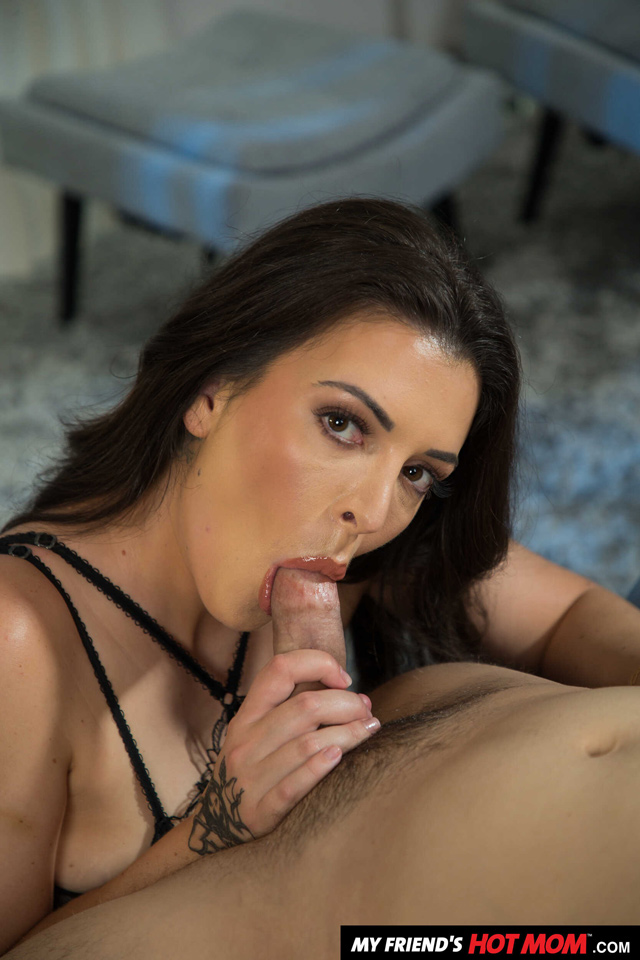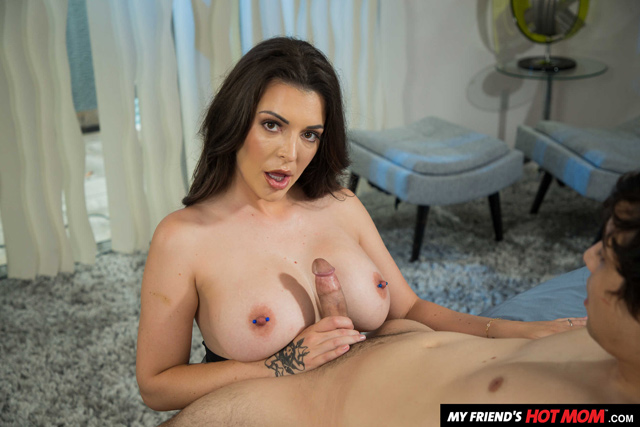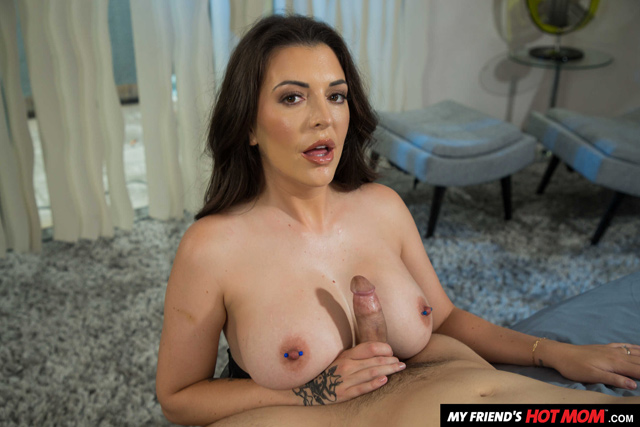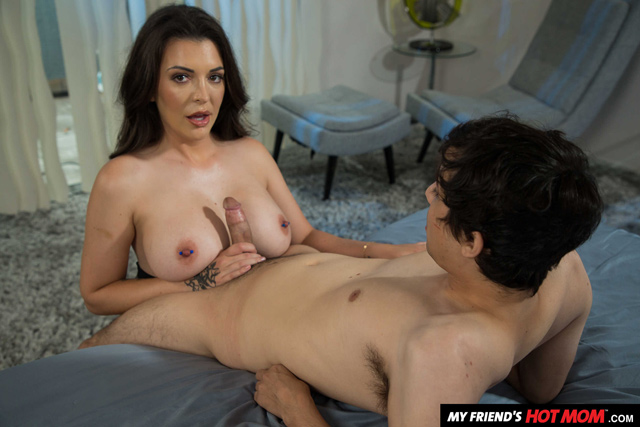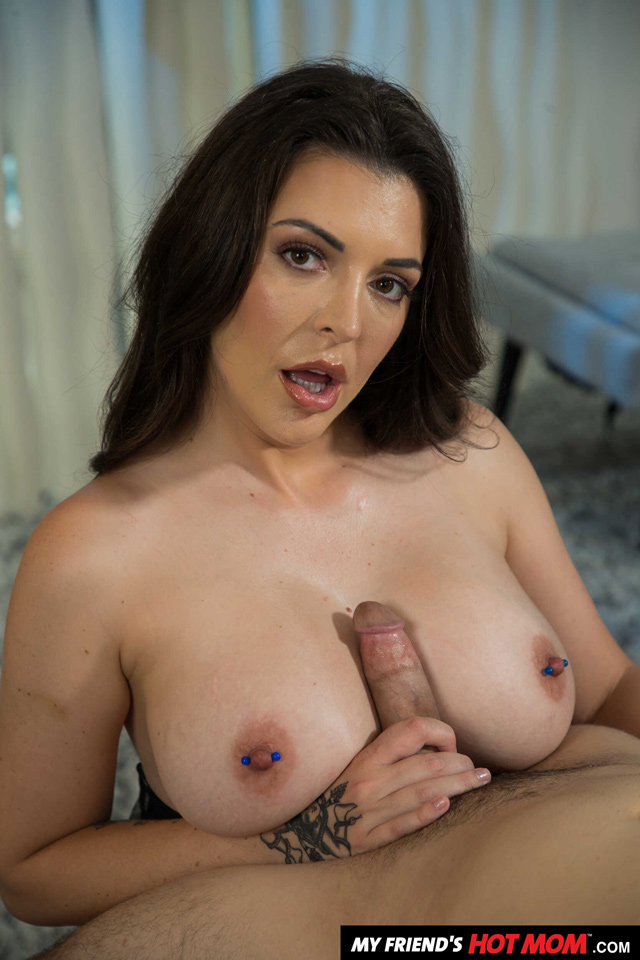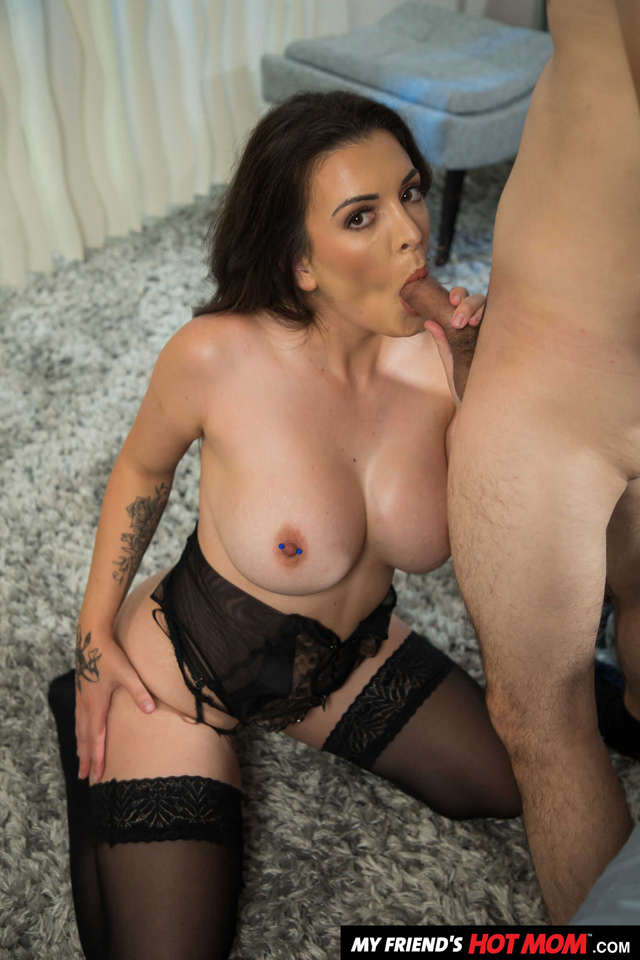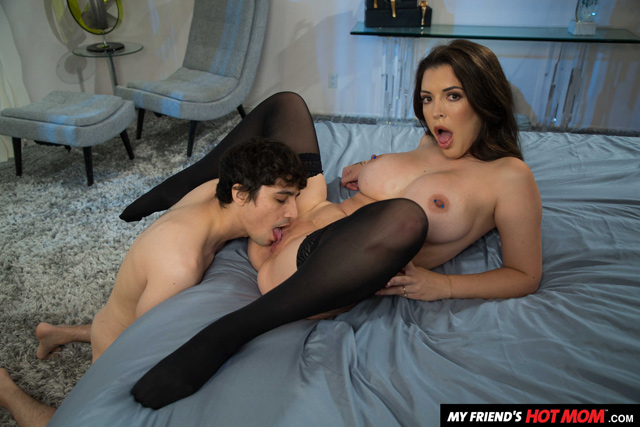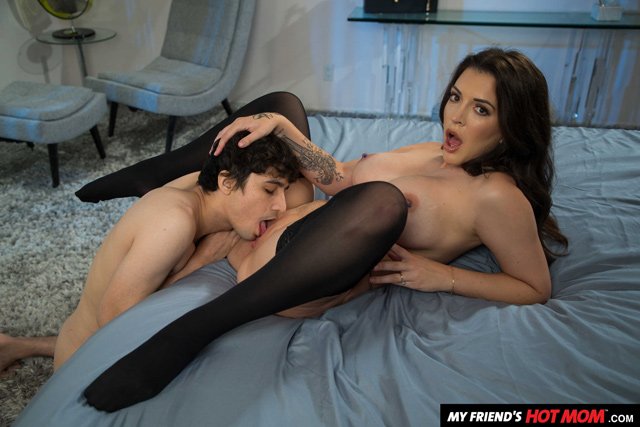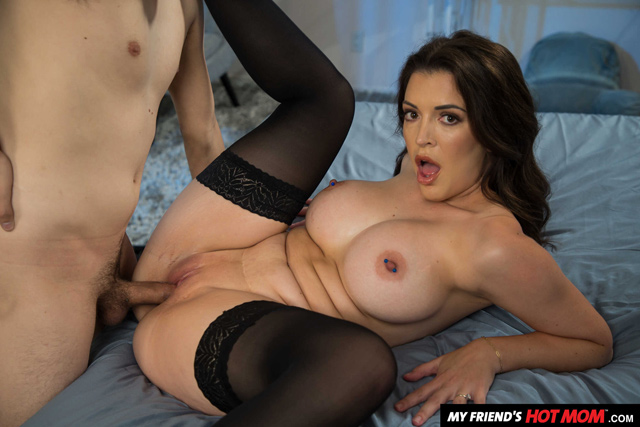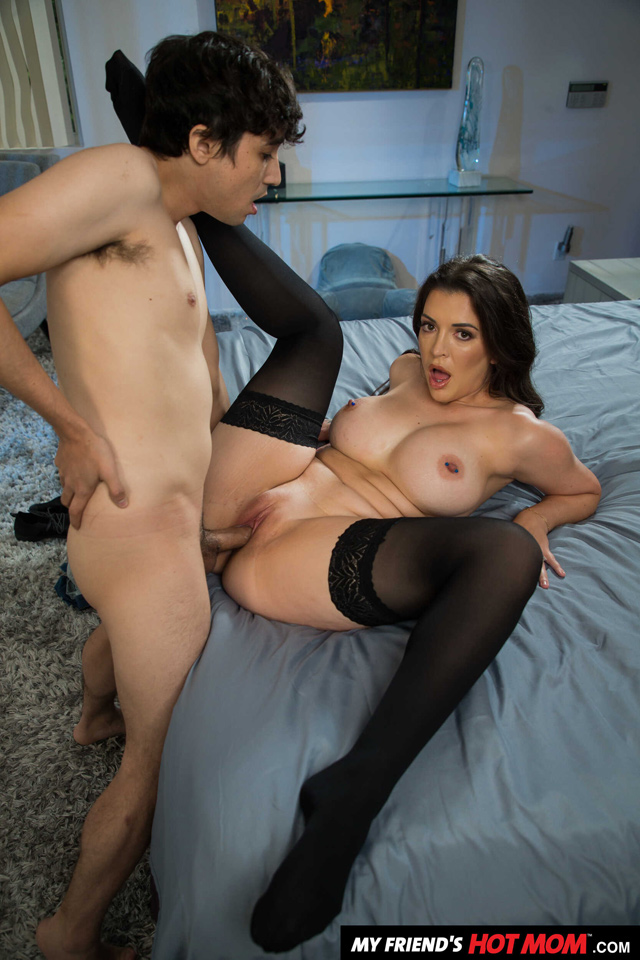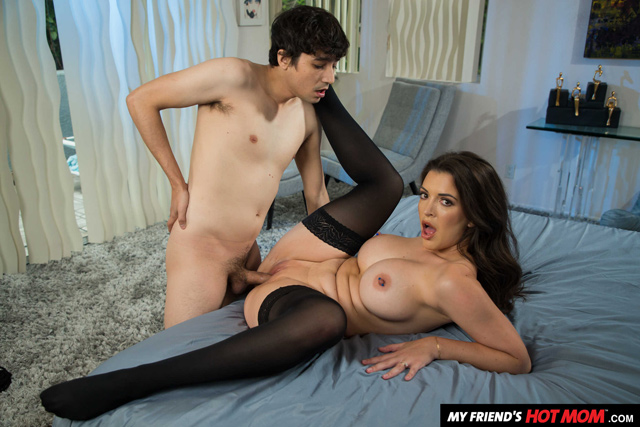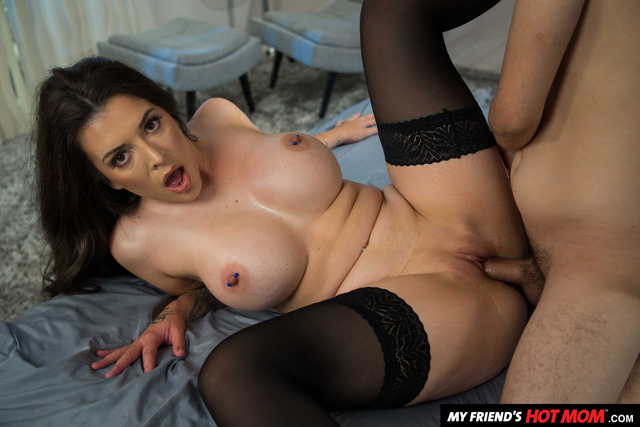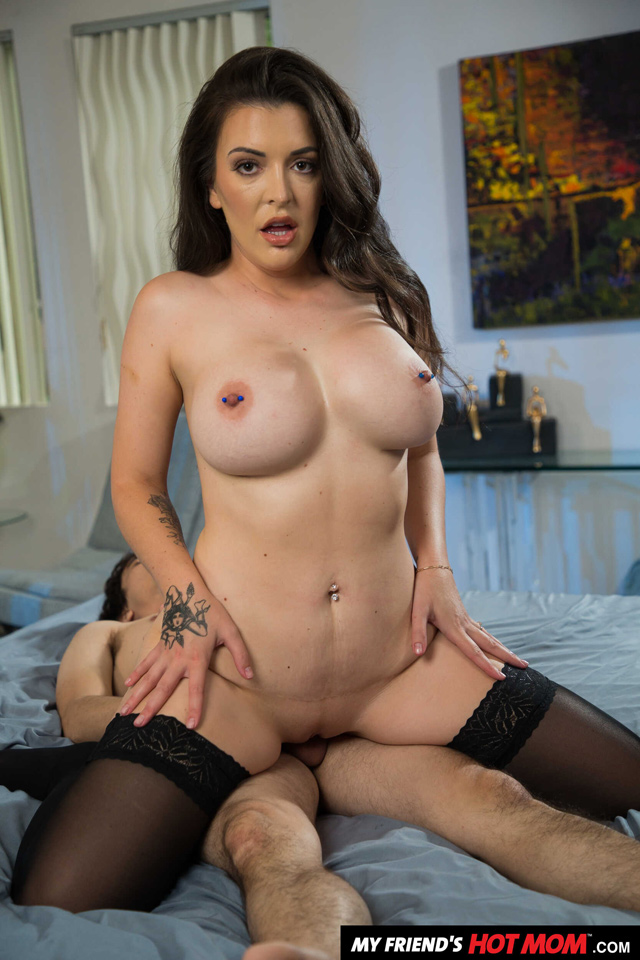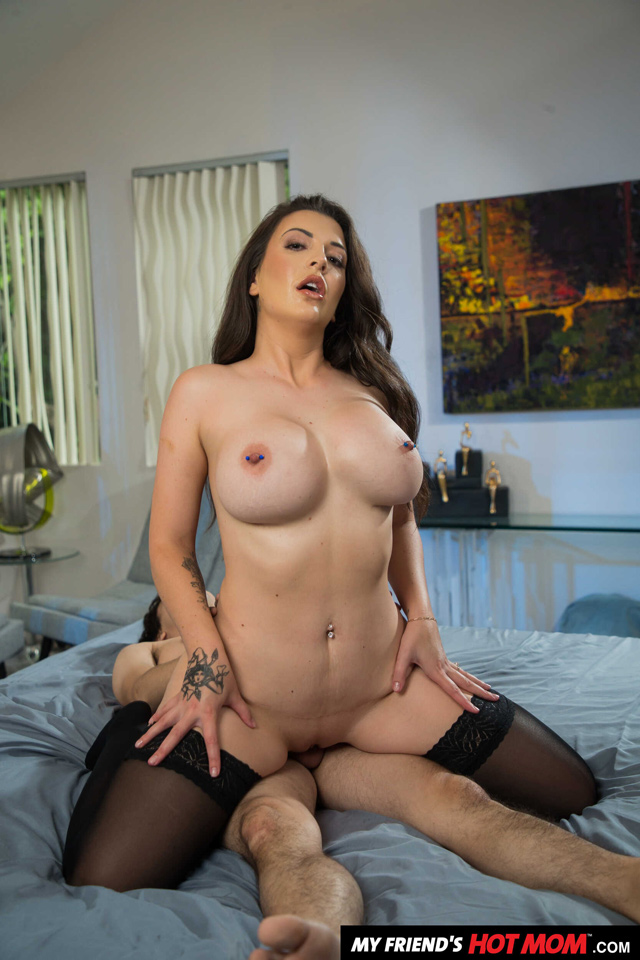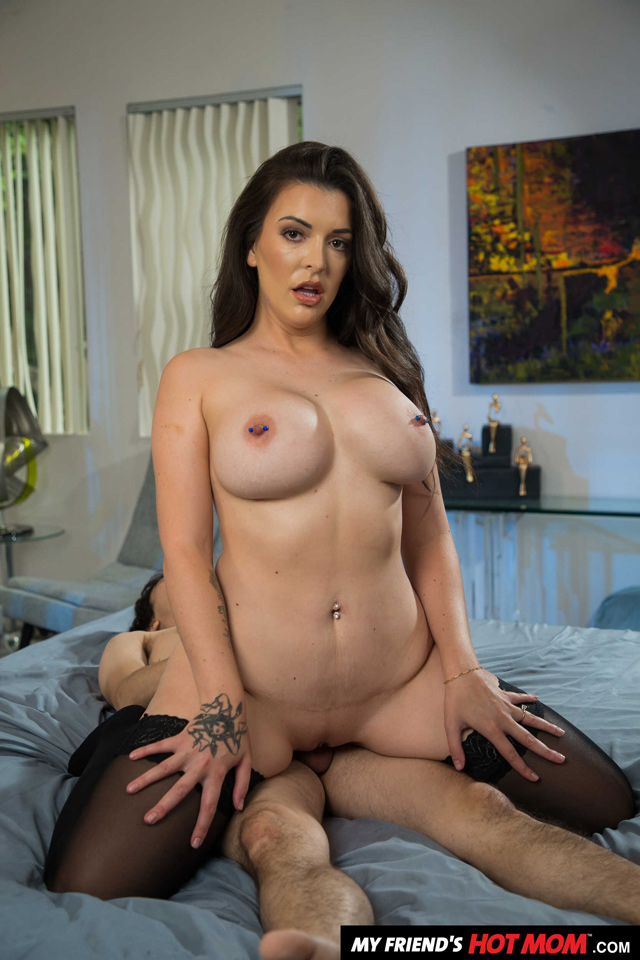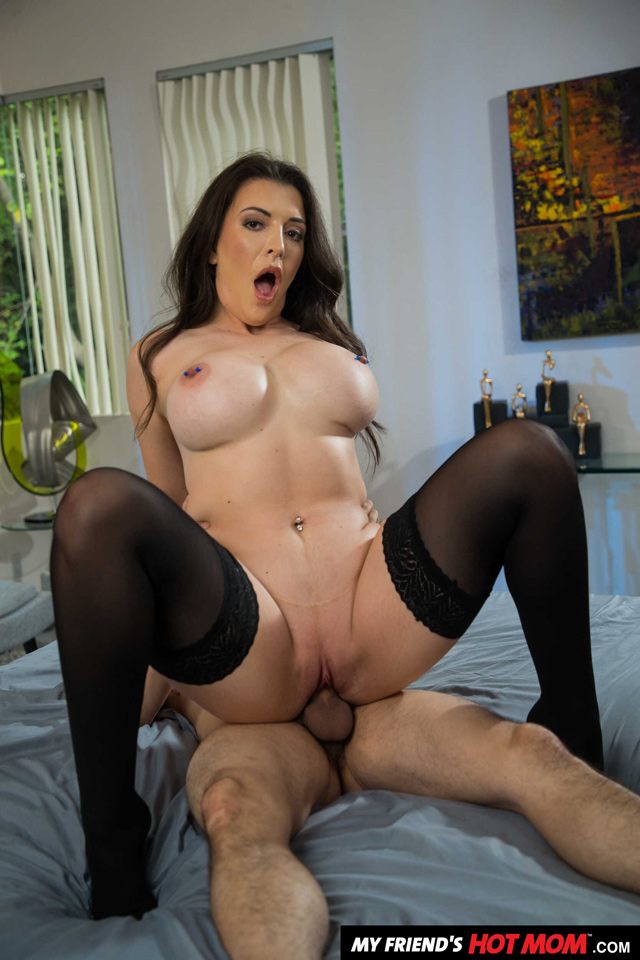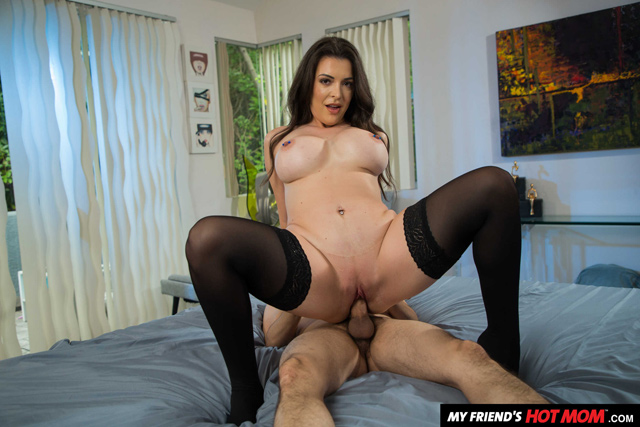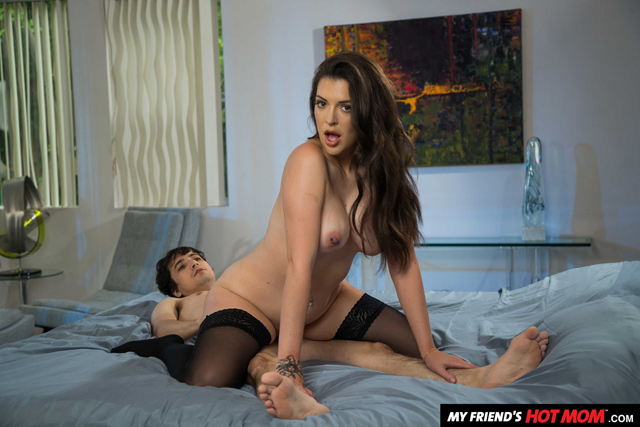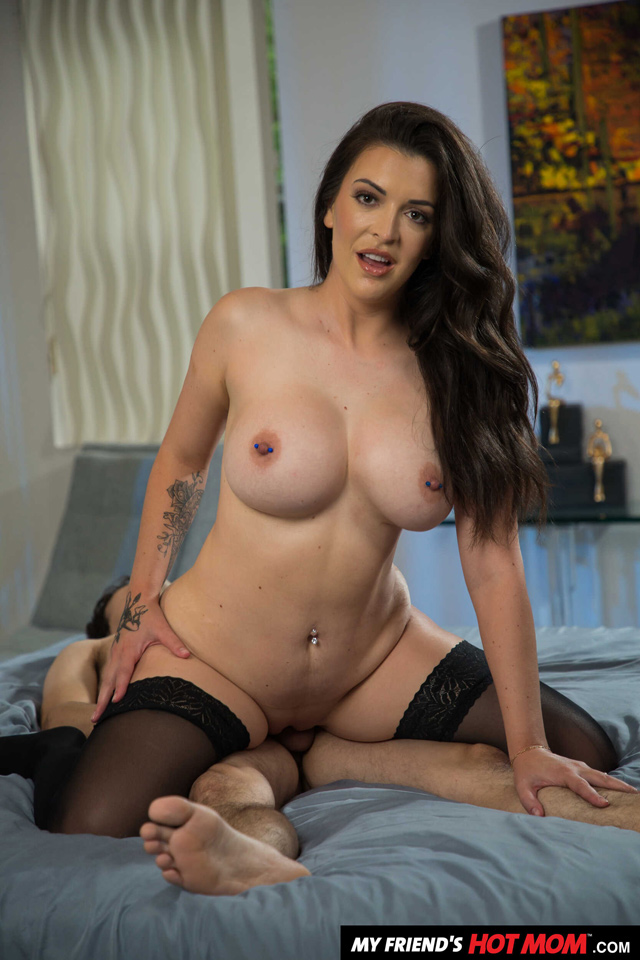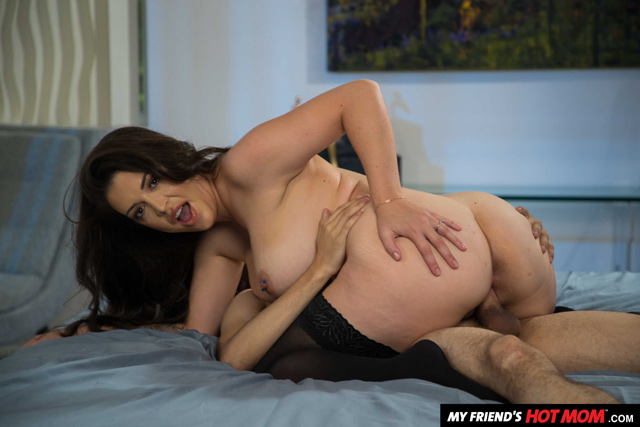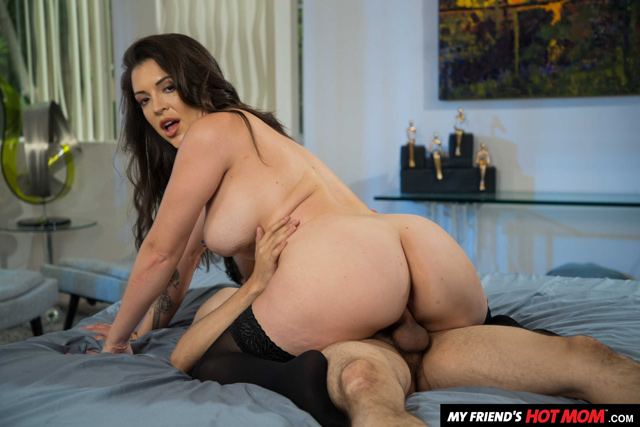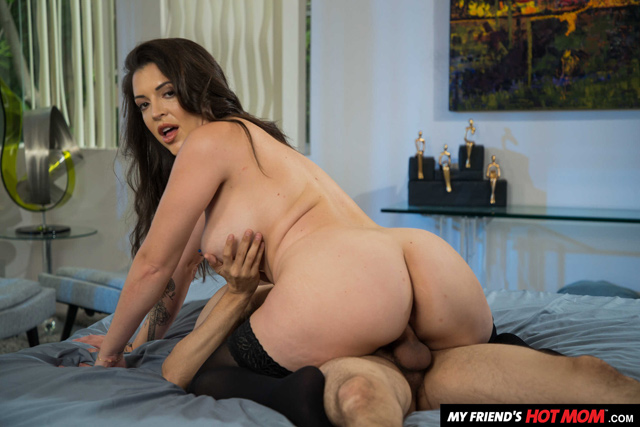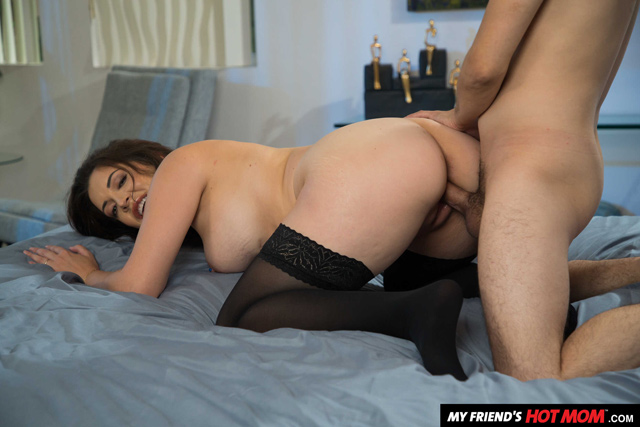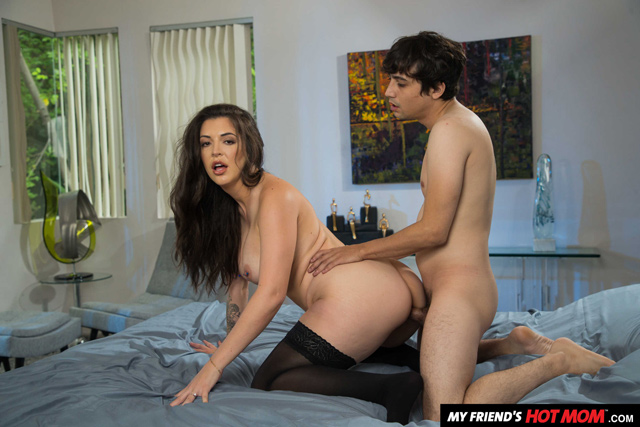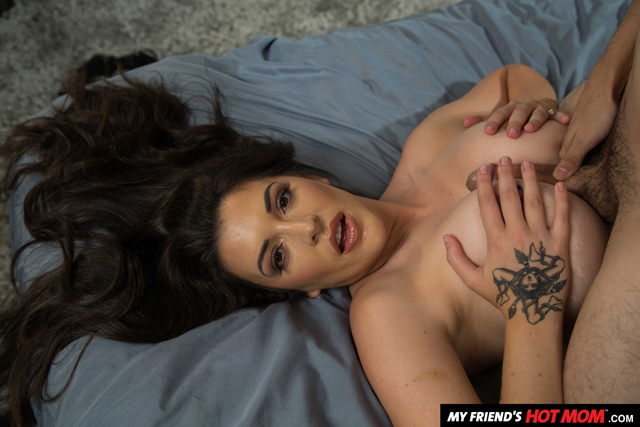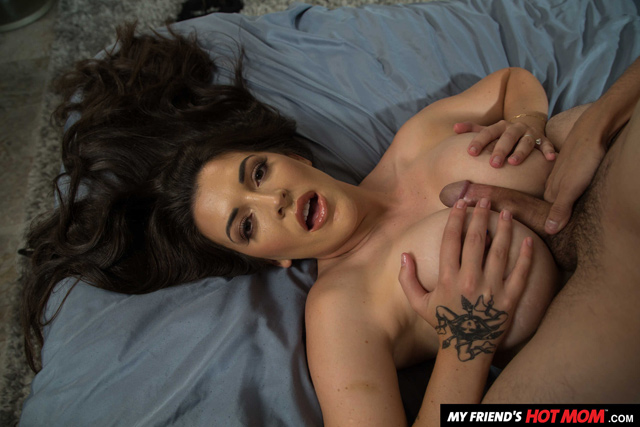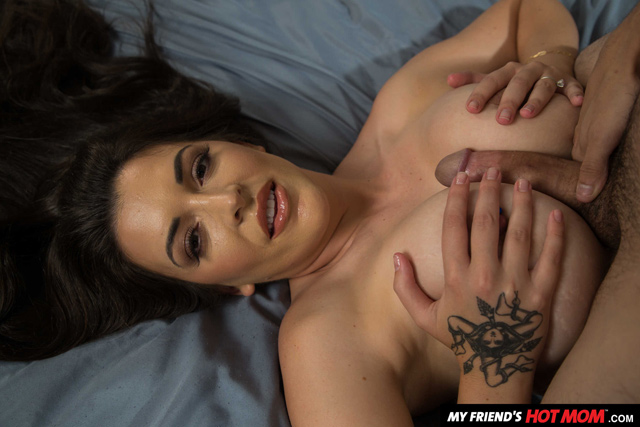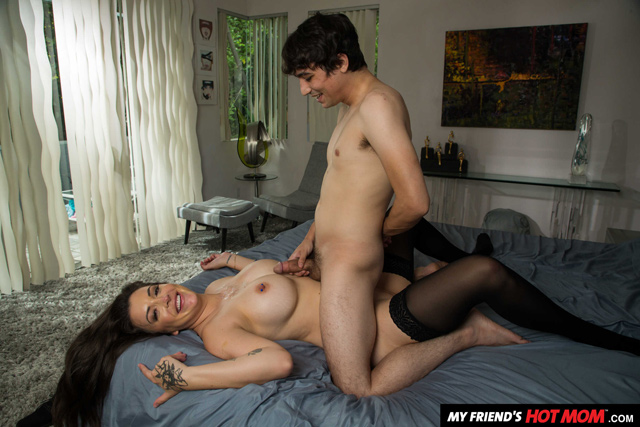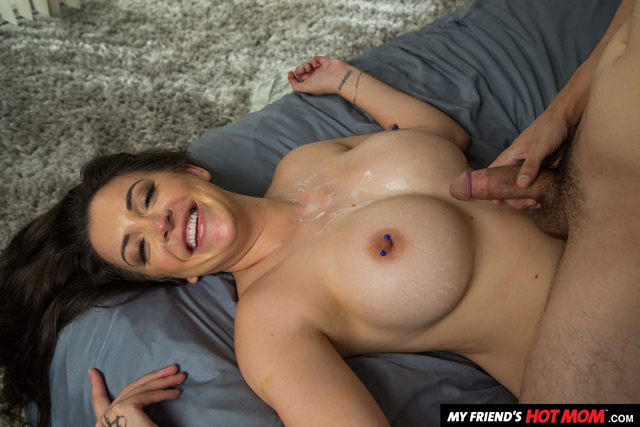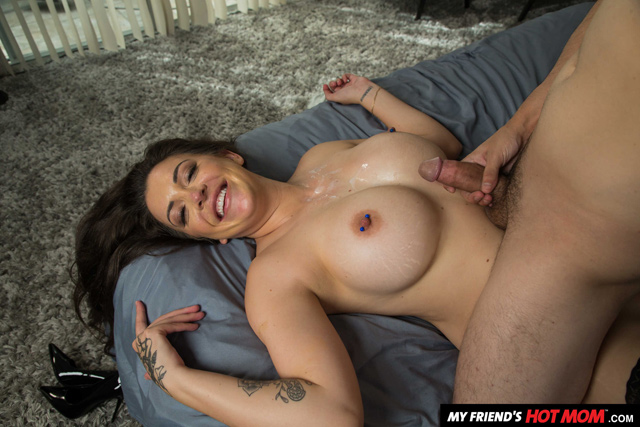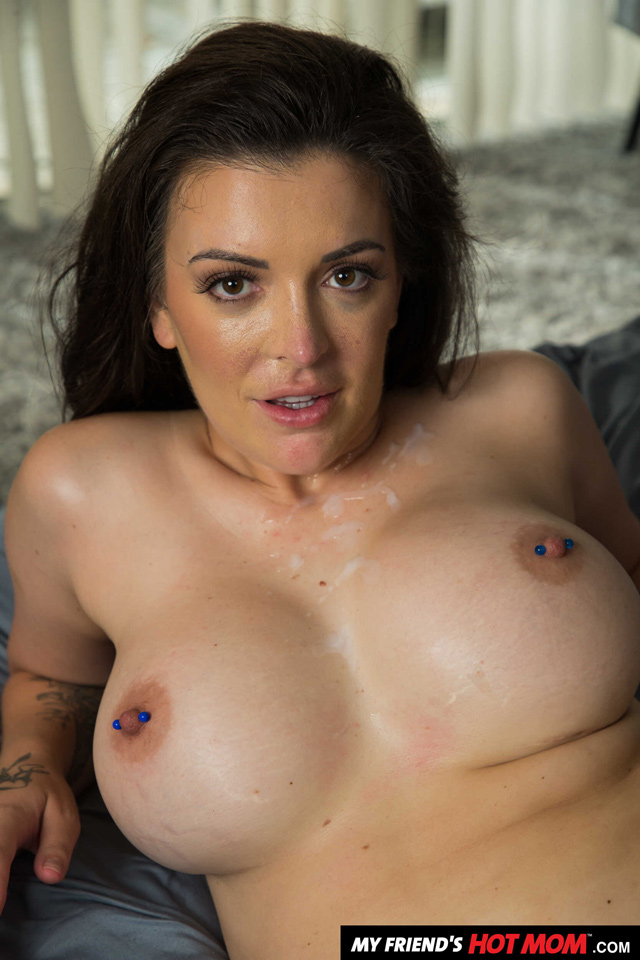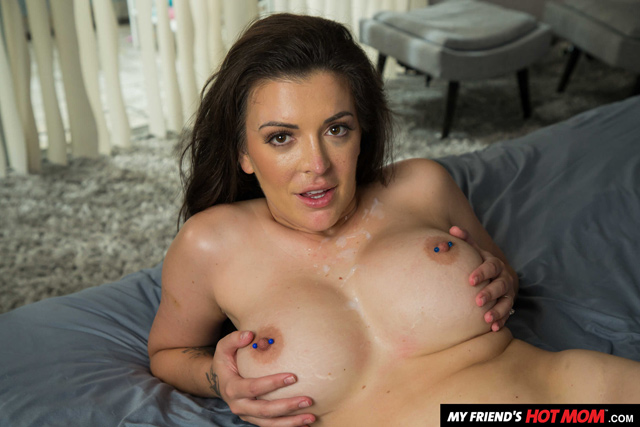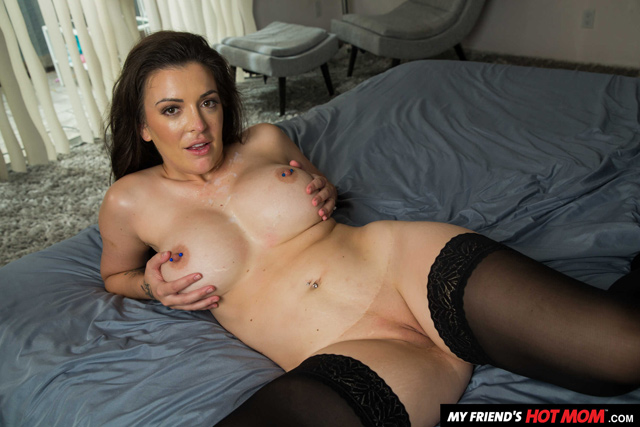 Can't get enough of sexy MILF Elizabeth Skylar's tasty cookies?  See more from this naughty epsode as busty MILF babe Liz fucks her son's friend Ricky Spanish after baking cookies in My Friend's Hot Mom from Naughty America in 4K.  View all of babe Liz Skylar's professional mainstream porn scenes starring Elizabeth Skylar at Naughty America!
Continue in the Pornstar Interviews category or return to cover of Porn Corporation.
See more Elizabeth Skylar.  Premiere: Housewife & MILF Elizabeth Skylar Turns Pornstar
New Naughty America with Liz:  In Your Dreams: Elizabeth Skylar Steamy Office Sex
Read our previous exclusive interview:  Linzee Ryder Interview For Porn Corporation
Popular Interviews:  Skye Blue – Arietta Adams – Ana Foxx – Marica Hase – Violet Myers
Catch up on all the latest Porn News or view the New Porn Sites featured on our site!
Tags:
2023 Heaven And Hell Party
,
4K
,
Austin King
,
babe
,
babes
,
big boobs
,
Big Boobs Are Cool
,
Big Tits
,
blowjob
,
boobs
,
booty
,
bra
,
Brazzers
,
brunette
,
busty
,
cam girls
,
Catwoman
,
Chaturbate
,
Cherry Pimps
,
close up
,
close ups
,
cookies
,
cum
,
Cumshot
,
cumshots
,
Elizabeth Skylar
,
Exclusive Interview
,
facial
,
fit
,
fitness buff
,
Fleshbot Awards
,
fun
,
garter belt
,
hardcore
,
hardcore xxx fucking and sucking
,
hd
,
HD TV
,
high heels
,
horny
,
HOT
,
hotwife
,
hotwifing
,
husband
,
Interview
,
Jack And Jill
,
jizz
,
legs
,
licking
,
lingerie
,
live event
,
married
,
marrried
,
mature
,
MILF
,
mobile
,
mobile porn
,
model
,
My Friend's Hot Mom
,
Naughty America
,
Naughty America 4K
,
New
,
nipple
,
nipples
,
nylons
,
Only Fans
,
oral
,
orgasm
,
panties
,
party
,
Peloton
,
Pink
,
Porn
,
porn 4k technology
,
Porn Corporation
,
Porn Crush
,
Porn News
,
pornstar
,
Pornstars
,
premiere
,
pussy
,
Ricky Spanish
,
round ass
,
sex
,
Sex Kittens
,
sexy
,
shaved
,
shaved pussy
,
Solo Interviews
,
special
,
sports
,
sports girl
,
spread ass
,
stockings
,
tattoo
,
tattoo girls
,
tattoo models
,
tight
,
tight ass
,
tit fucking
,
titfucking
,
tits
,
Twitter
,
UHD
,
UHD 4K
,
ultra high definition
,
webcam
,
webcams
,
wife
,
wild
,
world premiere
,
XXX