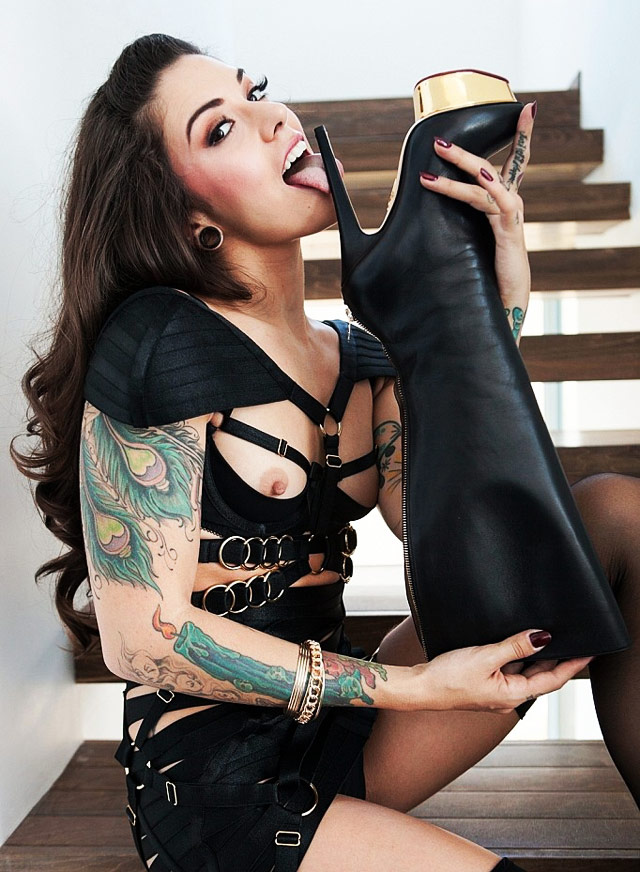 1. When did you begin performing in adult situations and when did your love for fetish truly begin?
KAYLA-JANE:  I started performing in adult productions when I was 18 years old! My love for fetish has come over time. It started out without really understanding why I had certain sexual reactions and attractions; I just went with it as part of my early sex play, thinking of it as nothing more than generally "kinky". As I entered my adulthood, I had more outlets to express and explore my fetish inclinations and did. I used dancing at fetish parties & clubs to participate in BDSM activities, learn, train and find my place in the community.
2. Kayla-Jane, we know your a dangerous girl, so tell us what is the craziest thing you have ever done in your life?
KAYLA-JANE:  Craziest, in my life…that's a tough one. I spent a day shooting for a public nudity website walking around downtown Long Beach California during lunchtime. It was a blast, very exhilarating, empowering, and a fun day in the sun. Seeing as how that is totally illegal in Los Angeles and technically something I could have been arrested for, I guess that qualifies as dangerous!
3. We know you're into femdom, foot fetish and lingerie, but please tell us in depth some of your deepest fetishes and why you love them!
KAYLA-JANE:  I think my love of these three things are derived from a feminization fetish. It's not just a male fetish, but I absolutely fetishize the 'ultimate female' in my eyes, dressing up in lingerie, extremely high heels, making myself up and doing my hair arouses me completely. When I transform, it is when I feel most powerful, and most Dominant, although I am always and Alpha Female and Dominant personality. I do switch when it comes to my partner—he's an Alpha male and we have a great power exchange, but he never really submits, if you know what I mean. When it comes to feet, to me it's not even a fetish; it is a way of life. Foot worship is part of foreplay and my feet are an erogenous zone—it just comes naturally to use them in my sex life and sexual exploration on camera! To see exactly what I mean, please check out my site MyDollParts.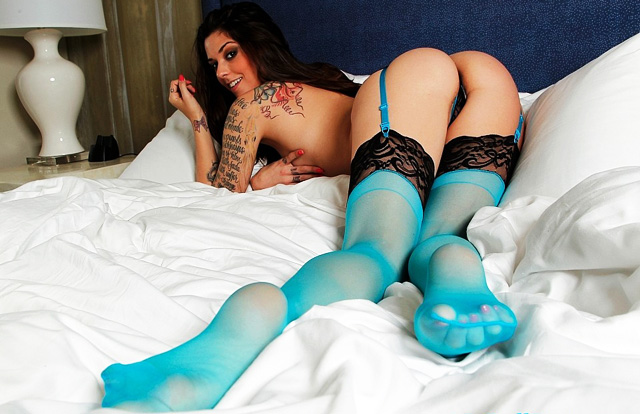 4. Please describe what it feels like to you when another person submits oneself as a slave under your control.
KAYLA-JANE:  It really depends on what kind of submission it is. There are many submissives and not all are slaves to me, even if they submit to me. But taking control over someone in general is a very personal and powerful thing. It's more than a notch on my belt, but the beginning of a relationship, no matter how brief or long. Although, I really only accept the submission of those who plan on staying under my control for the long term. All around it is a warm feeling, like acquiring anything new, all the potential that servitude holds—it's very exciting.
5. You're a fashionable girl, let's cool it down for a minute and talk style. What are your must haves and your personal fashion faux-pas?
KAYLA-JANE:  Must haves…high heels! In general when I am out and about, I am in high heels. You know something is wrong or I am on the run when I am wearing flats, although my few pairs of Jordans, and my Charlotte Olympia kitty flats are the only ones I will wear with pride! I think every girl should own a pair of Jordans, but I believe the same about key designers, although I do understand the price restriction for some. I am happy you mention faux pas, because I will say there are two looks most common on hipster girls that really needs to go—mom jean shorts, and geenie pants…COME ON LADIES – it's just not cute. It blows my mind when cute girls dress in these ridiculous bottoms—there are pants and shorts for every figure and those do no justice to ANY figures.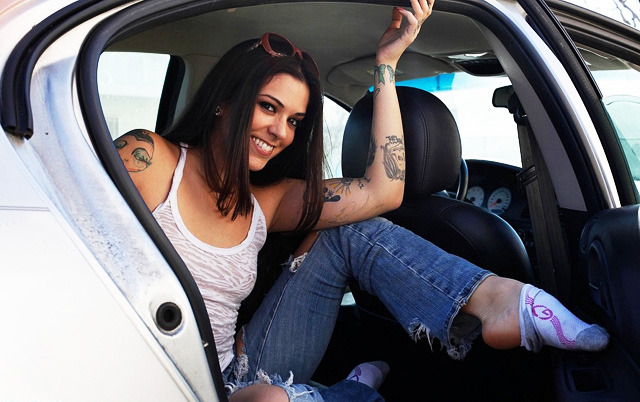 6. Ink. You're covered in it! Please tell me about your tattoos, what does the one on your arm say and what do your other tattoos represent to you?
KAYLA-JANE:  Most of my tattoos are drawings or paintings that I have done throughout my life and decided to get tattooed on me. I tend to lose sketchbooks, portfolios, etc. over the years, but once they are inked on, they are much harder to lose! The writing on my left arm is from "Ariel's Song" from Shakespeare's The Tempest. I suggest everyone reading this looks it up and contemplates the meaning for themselves—don't worry, you don't need to read the whole book for context, just Ariel's Song. I end the quote short at "rich and strange", which happens to be what my man and I call ourselves now—his name is Rich and I am strange. I do love that I can take a walk down memory lane and remember all the people in my life and the places I have been, when I look at each tattoo. I will be getting tattooed for a long time to come—it's part of why you don't see me totally grilled yet.
7. Do you have any piercings or have you had any piercings in the past?
KAYLA-JANE:  Yea, I had my belly button pierced in my early teens like every girl of my generation and my ears pierced when I was a kid. But it was around the time I started checking out BMEzine and stretching my ears when I was 14/15 that I really got into it, and got in trouble for piercing my own lip. Then after I turned 18, I had my nipples pierced. I also had my clitoral hood (sometimes called the "Christina") and my rook, and nose pierced, and I loved every one of them. Unfortunately, the genital piercing got fucked out of me…literally. It healed quickly, but if you ever see a close up pics of my waxed mound, you will see the tiny circular scar. My nipple rings got caught on everything, so eventually I just took them out. My belly ring I chose to take out when I was about 20 because I was just over it, and after I had to take my nose ring out for a photo shoot, I just decided not to put it back in. Now, all I've got left are my ears stretched to 5/8ths of an inch, and I'm not going bigger—they have been this size about 7 years.
8. What were you like growing up? Were you a rebellious girl or a good girl? Getting A's or skipping class?
KAYLA-JANE:  Actually, I was a bit of both. I am a Gemini and have always embodied the concept to a "T". I was absolutely rebellious. At 15, I got my first tattoo and also lived on my own. But, I also graduated high school early, and although I didn't graduate college, I did go straight into college right after graduating high school. Generally, everyone had the wrong idea about me—I was either an angel or the devil…and that pretty much covers how people still see me.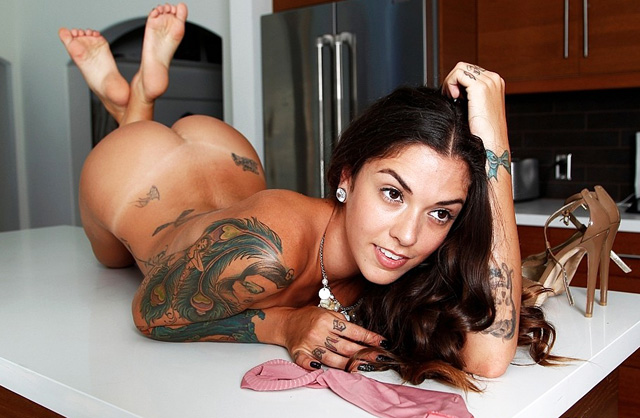 9. Back to naughty talk! You're mostly known for your lesbian and solo performances. Please tell us the difference for you between having sex with a woman or a man?
KAYLA-JANE:  Ahh women and men, Mars, Venus…really though, there are a million differences. I will speak to my current situation. My partner of 5 years is a man—he's heterosexual and I'm queer. Just because I am dating and exclusively having sex with a man doesn't change my sexual preference. So when I get into a scene with a woman I really have chemistry with, my sexual energy is just as strong as it is with my man. But there's a connection he and I have that goes beyond anything sexual, although it certainly enhances our sexual relationship. I'm probably more dominating with other women than with my man. As an Alpha Female I tend to assert that in all aspects of my dealings with other women, in and out of bed.
10. Is sex the same for you on camera as it is in your personal life off camera? How does it differentiate for you?
KAYLA-JANE:  Well, I don't have sex with men on camera so my personal life is vastly different. My sex life has always been the thing of porno fantasy, whether before I was monogamous or after—which makes me a very lucky girl.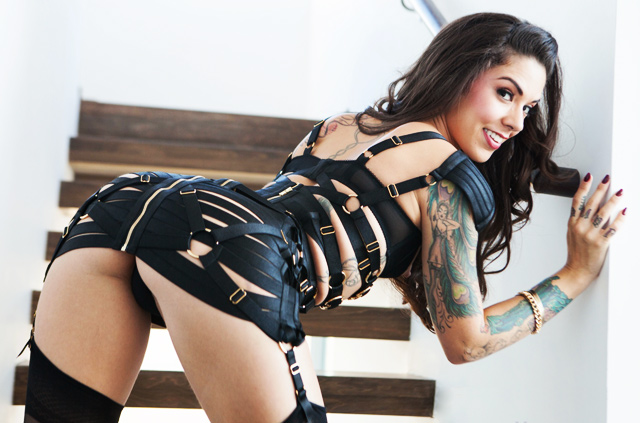 11. A few more juicy details. Are you currently seeing anyone or just hosting a number of pets and subs?
KAYLA-JANE:  As I have mentioned, I am taken when it comes to Love, Sex, Life Partnership and am not looking for anyone to date, see romantically or sexually, but I am always looking for submissives to fill positions whether online or in person. They can submit themselves at SpoilKayla.com—they need to give me their information, like their interests, why and how they are interested in serving me and all that good stuff. Right now, I have a few positions open and a few good pets in my pen.
12. A taste of danger to leave on! If you were ice cream, what flavor would you be Kayla-Jane?
KAYLA-JANE:  Cherry Amaretto with Dark Chocolate Chip—something unexpected, decadent and naughty.
13. Is there anything else you would like to say to your fans and tell our readers? Perhaps a glimpse of what the future holds for the lovely Miss Kayla-Jane Danger?
KAYLA-JANE:  If you want the front row seats for the future of KJD Media (my production company) and myself, I suggest you follow me on both my Twitter accounts @KJDangerdoll and @KJDMedia. [Follow us @PornCorp] My novel "Pleasure Or Pain
" has just been released on Amazon.com
for Kindle and there will be more books in the future to look forward to, as well as the DVD productions I have alluded to. We are hoping for big things and our fans, members and your readers are a huge part of that becoming a reality!
ENTER Kayla Jane Danger's Official Site & get up close and personal inside My Doll Parts!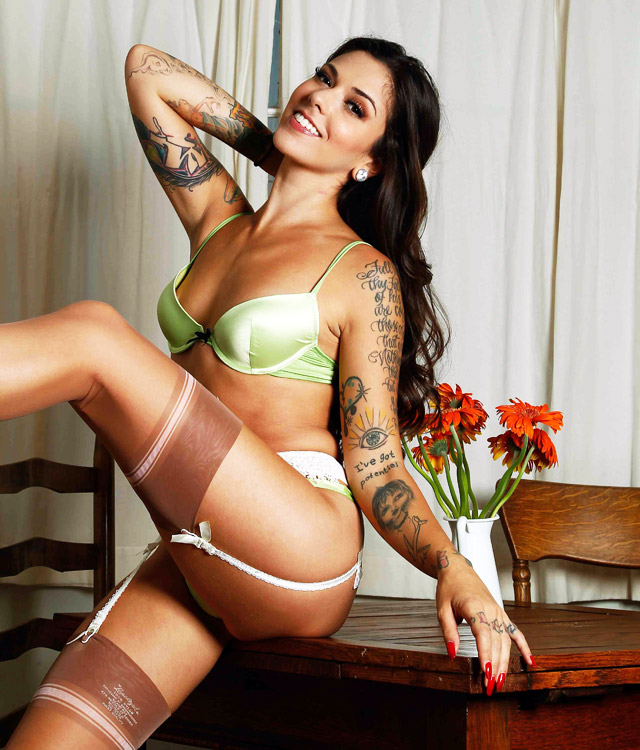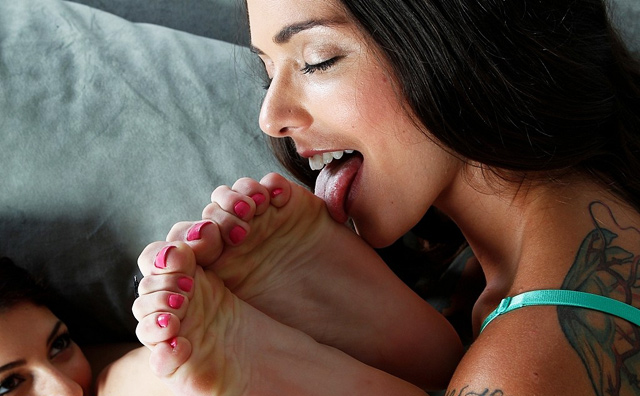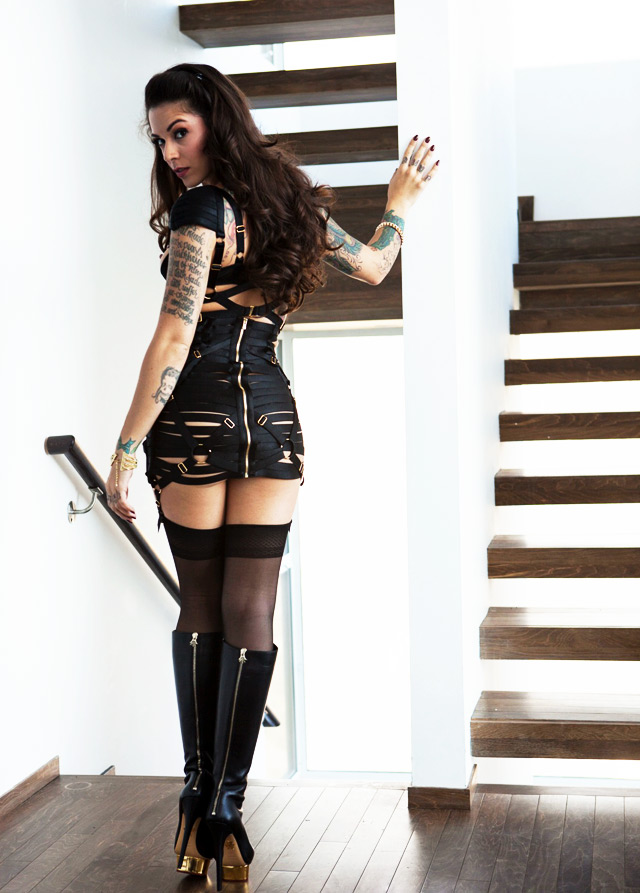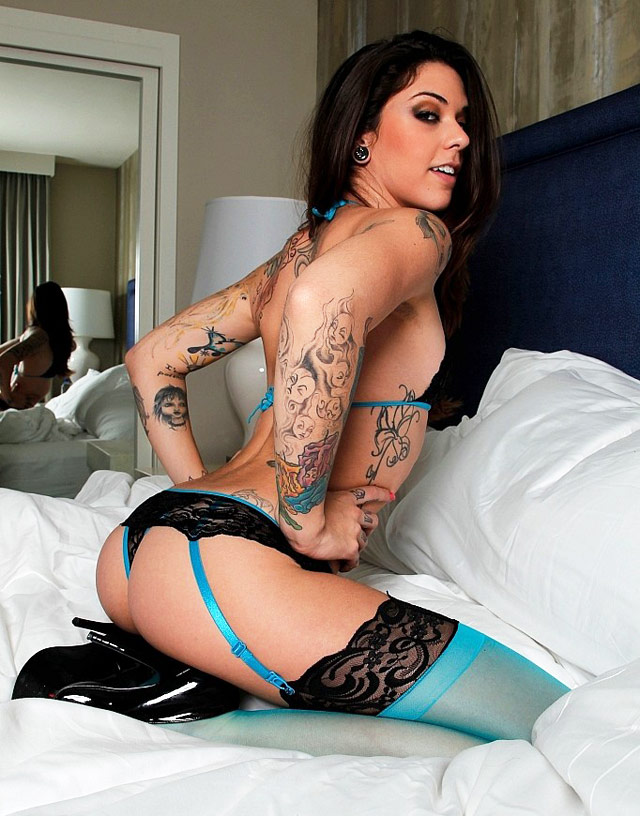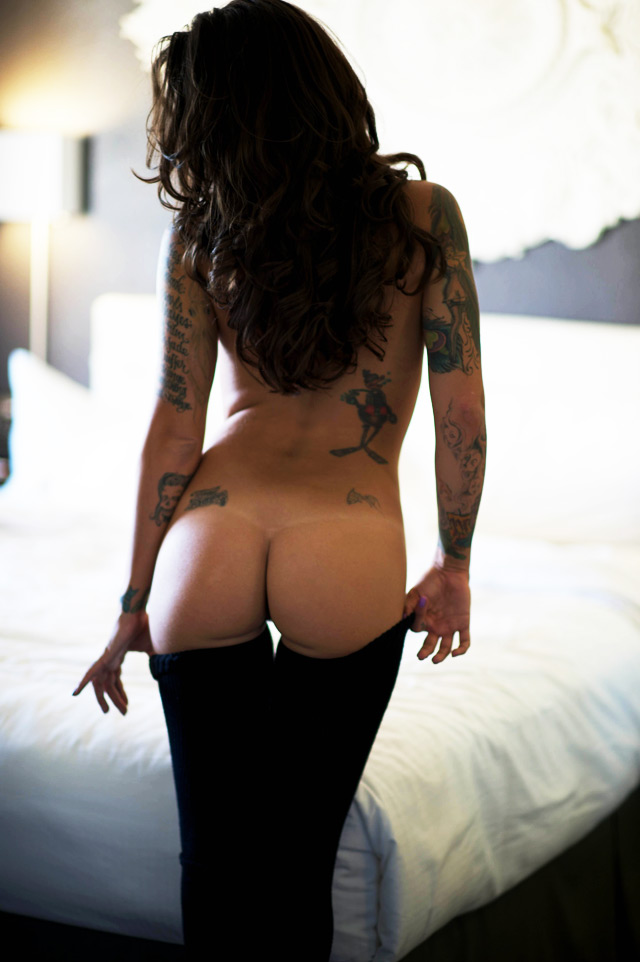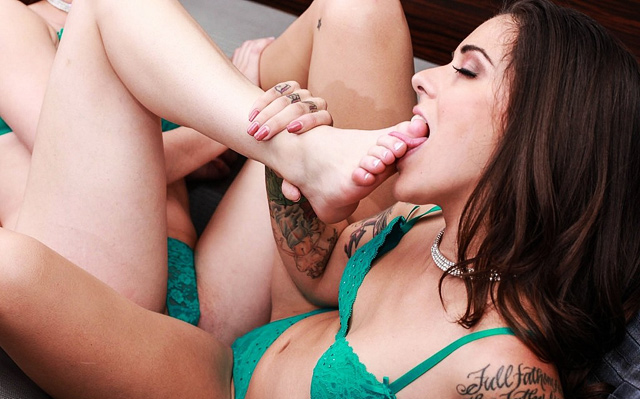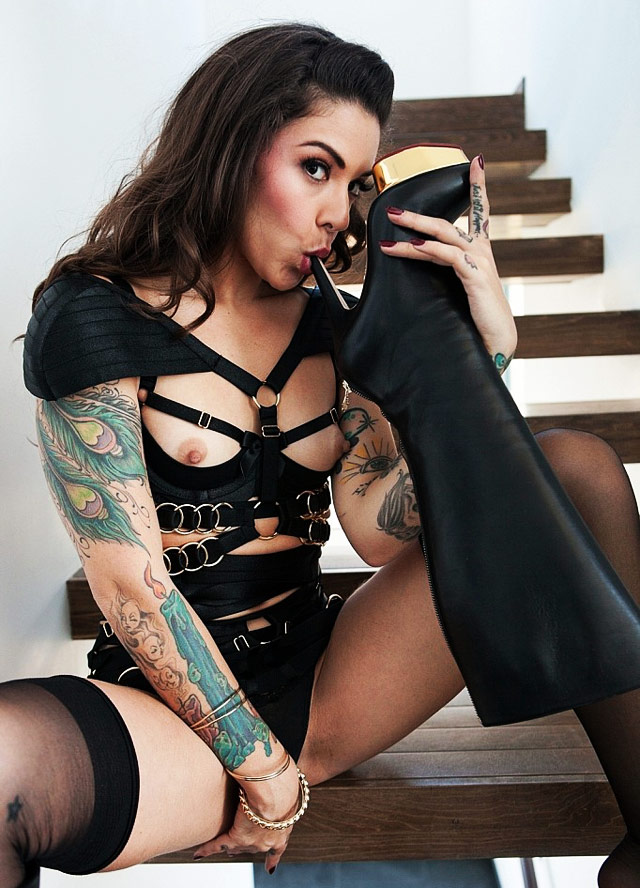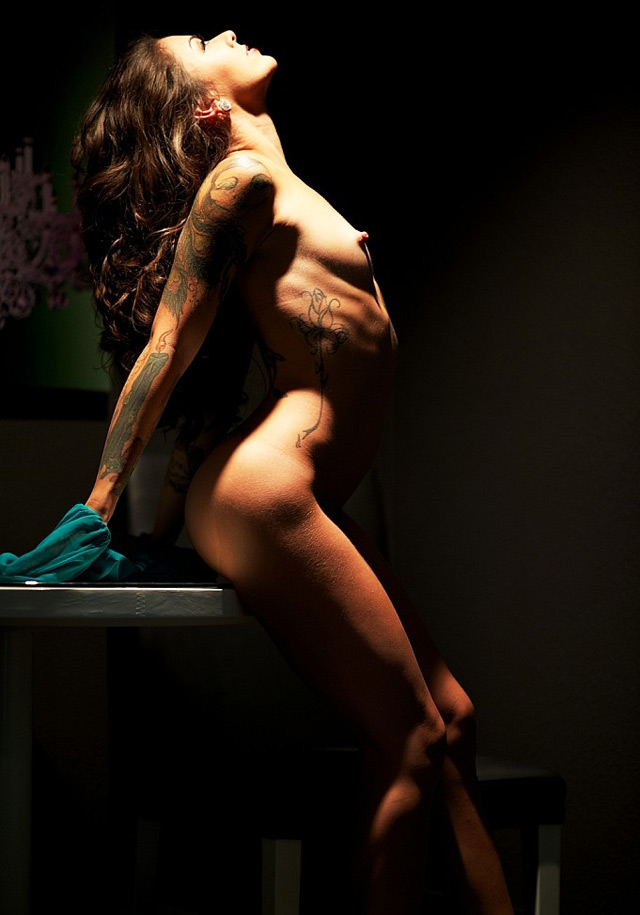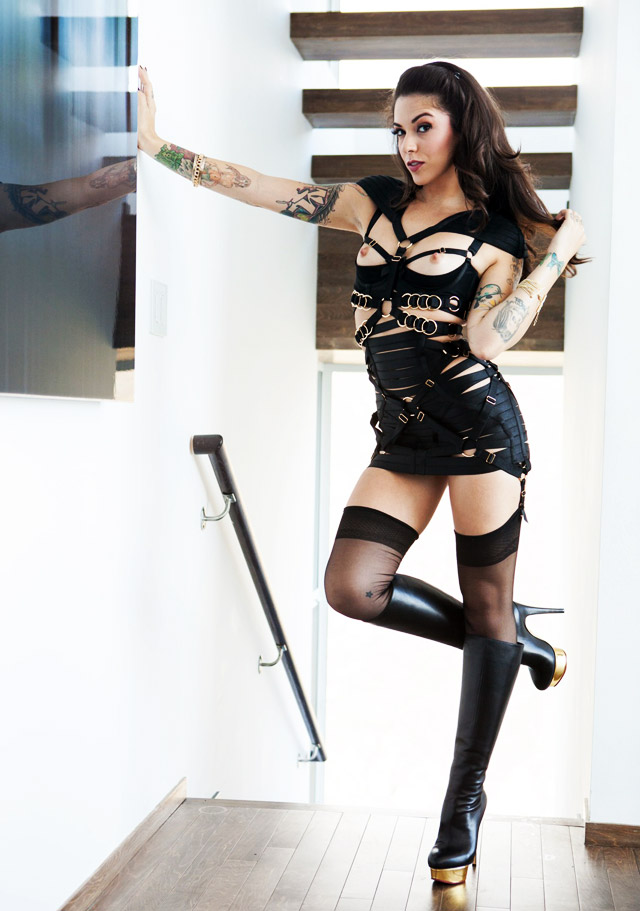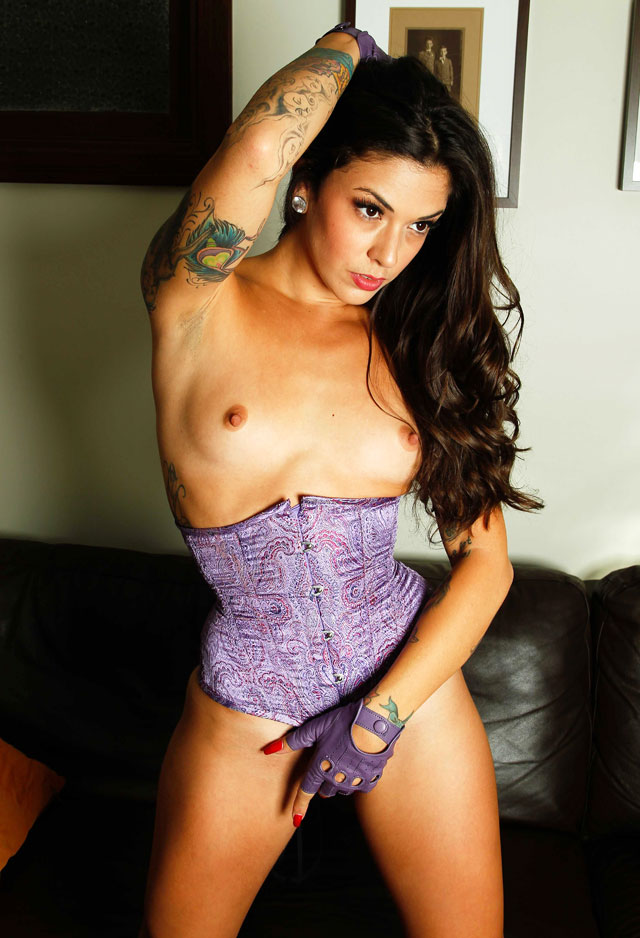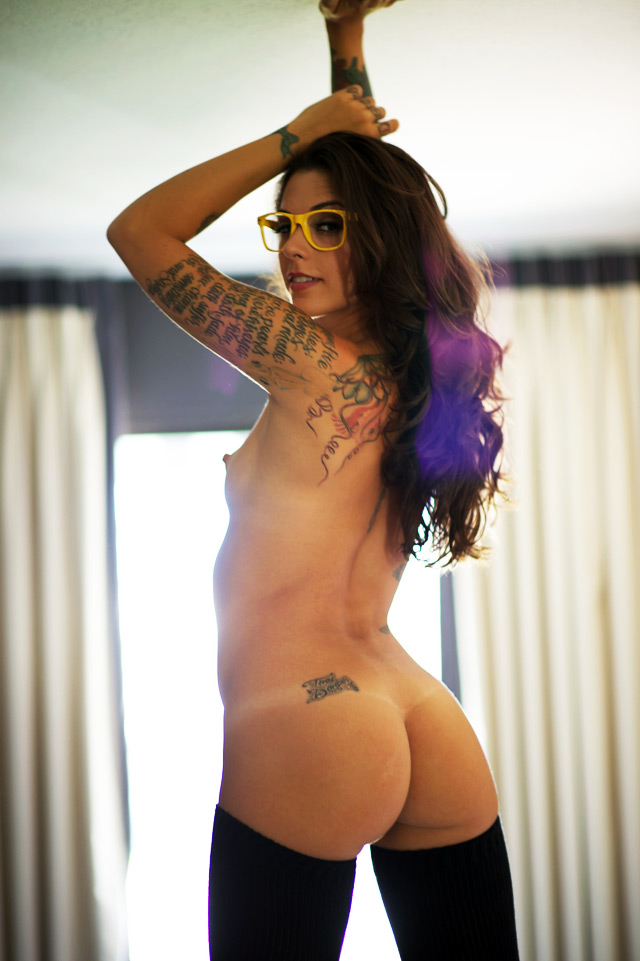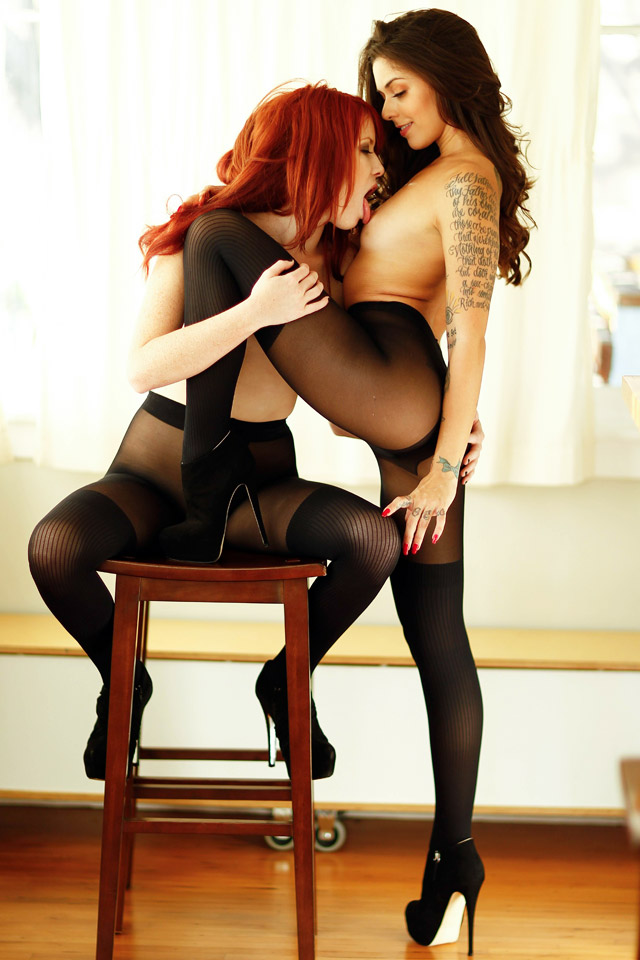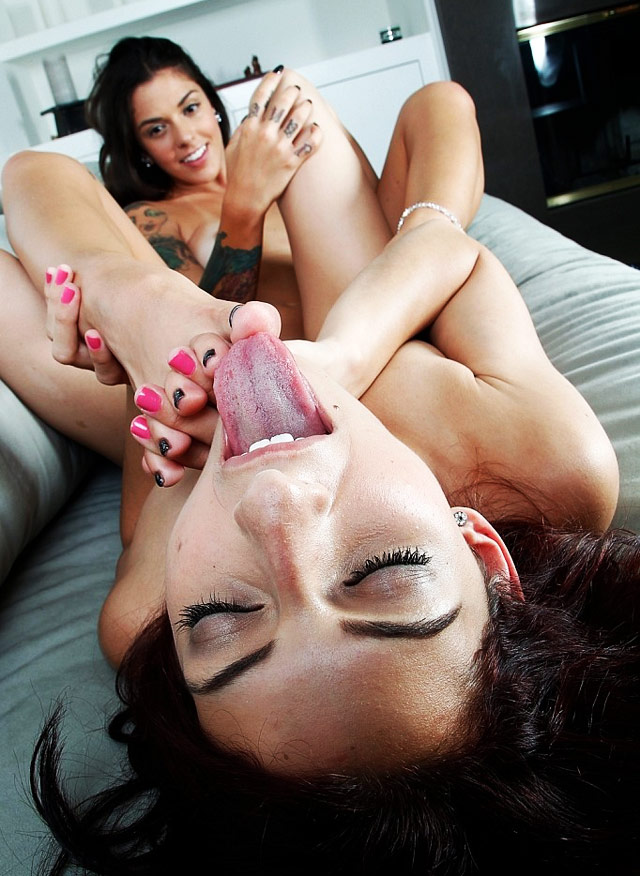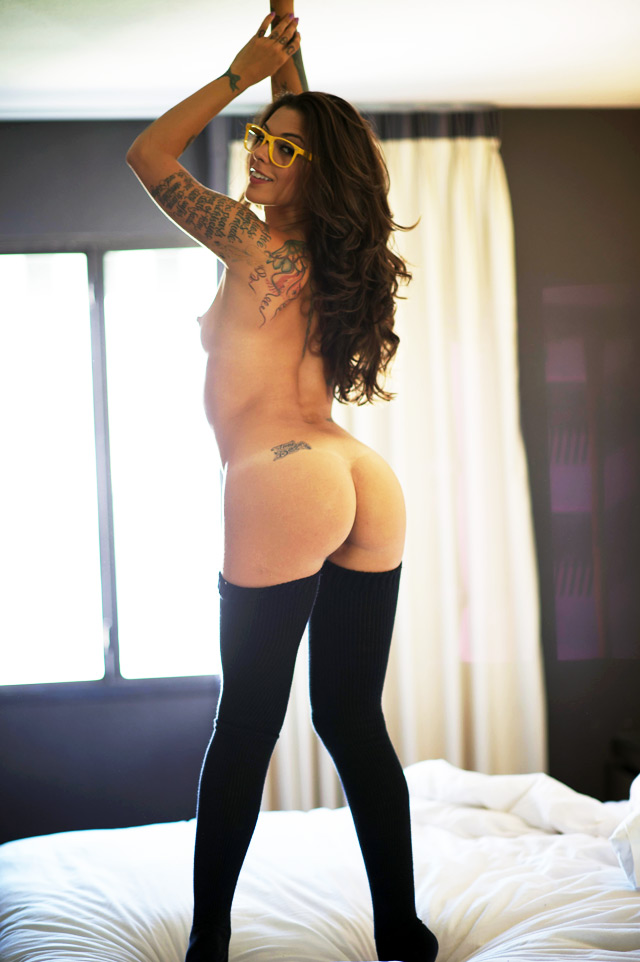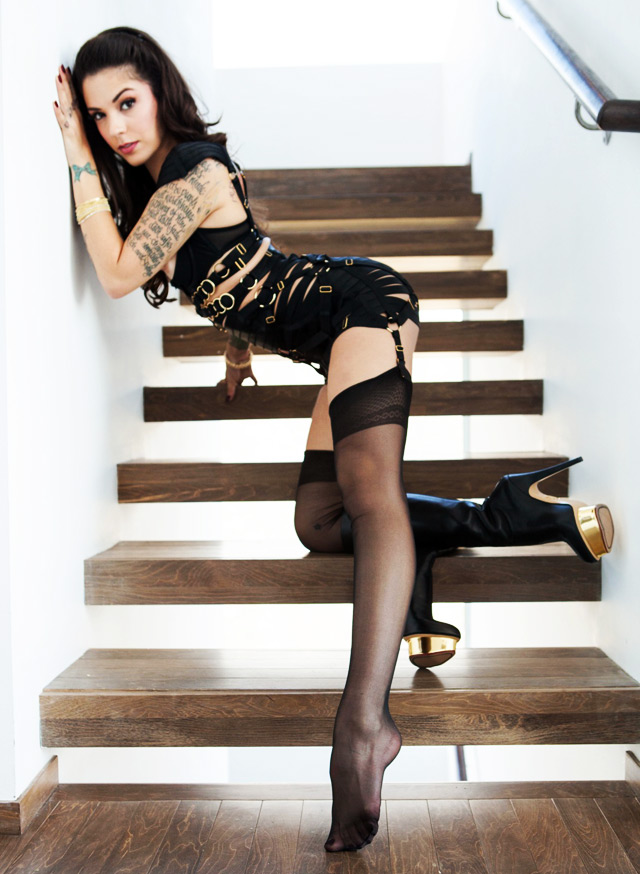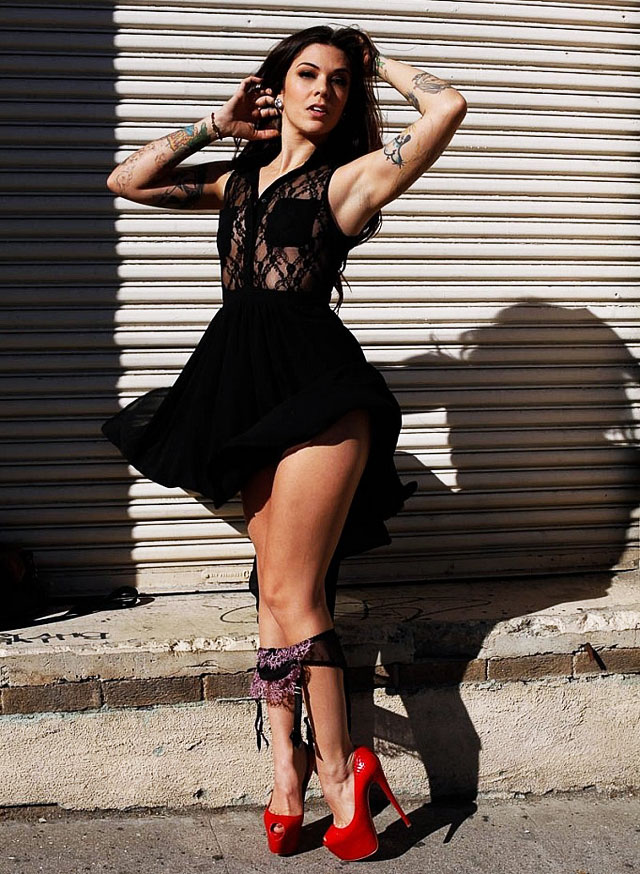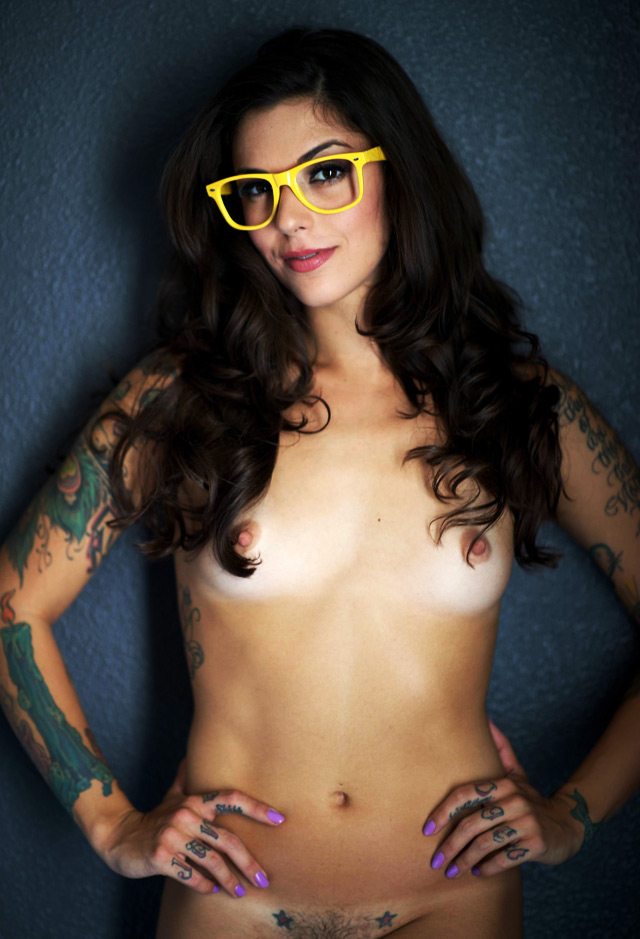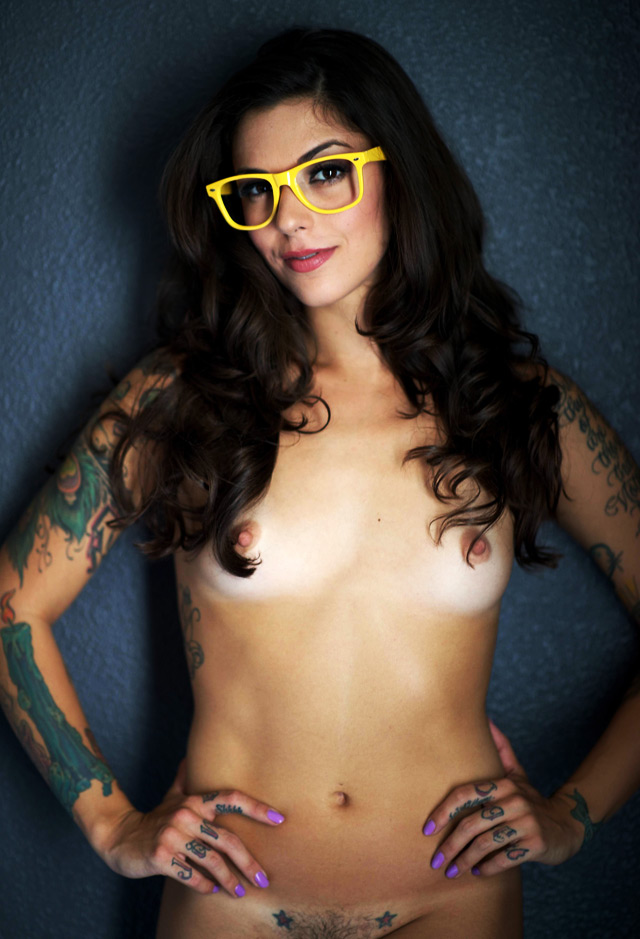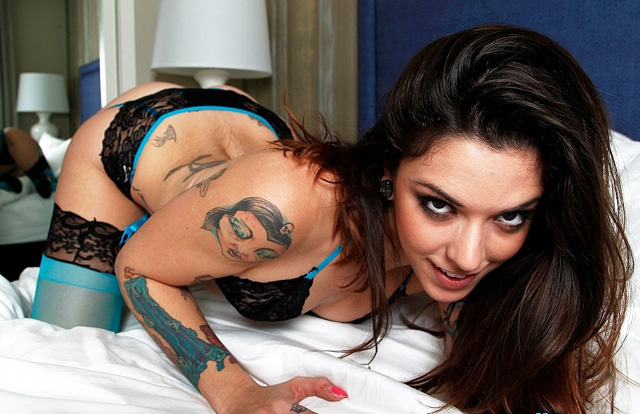 ENTER Kayla Jane Danger's Official Site & get up close and personal inside My Doll Parts!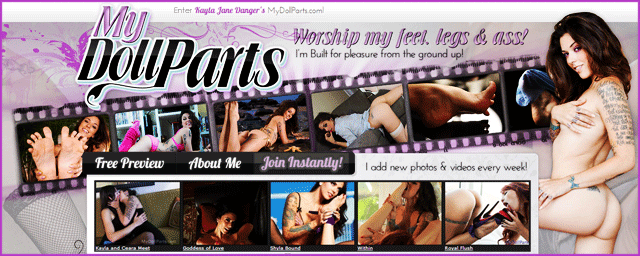 Continue reading in the Pornstar Interviews category or return to the cover of Porn Corporation.
More Interviews:  Natasha Starr – Karmen Karma – Cosplayer Leia Down – Mia Gold – Nora Noir
Tags:
Amazon
,
art
,
ass
,
babe
,
babes
,
boobs
,
booty
,
bra
,
brunette
,
crazy
,
Elle Alexandra
,
Exclusive Interview
,
feet
,
fetish
,
foot
,
foot fetish
,
foot tickling
,
footbang
,
fun
,
garter belt
,
high heels
,
HOT
,
Hot Hipster Girls
,
Interview
,
Jenna Ross
,
Kayla-Jane Danger
,
Kindle
,
KJD Media
,
legs
,
lesbian
,
lesbians
,
Lexi Bloom
,
licking
,
lingerie
,
Los Angeles
,
model
,
My Doll Parts
,
naked
,
New
,
nipple
,
nipples
,
nude
,
nylons
,
panties
,
pantyhose
,
petite
,
piercings
,
Pink
,
Pleasure Or Pain
,
Porn
,
Porn News
,
pornstar
,
Pornstars
,
public
,
round ass
,
sexy
,
small tits
,
Solo Interviews
,
stockings
,
tanlines
,
tattoo fetish
,
tattoo fetish porn
,
tattoo fetish sex
,
tattoo girls
,
tattoo models
,
tattoo porn
,
tight
,
tight ass teen
,
tits
,
toe sucking
,
toes
,
unusual
,
wild
,
wild natural hotties
,
XXX