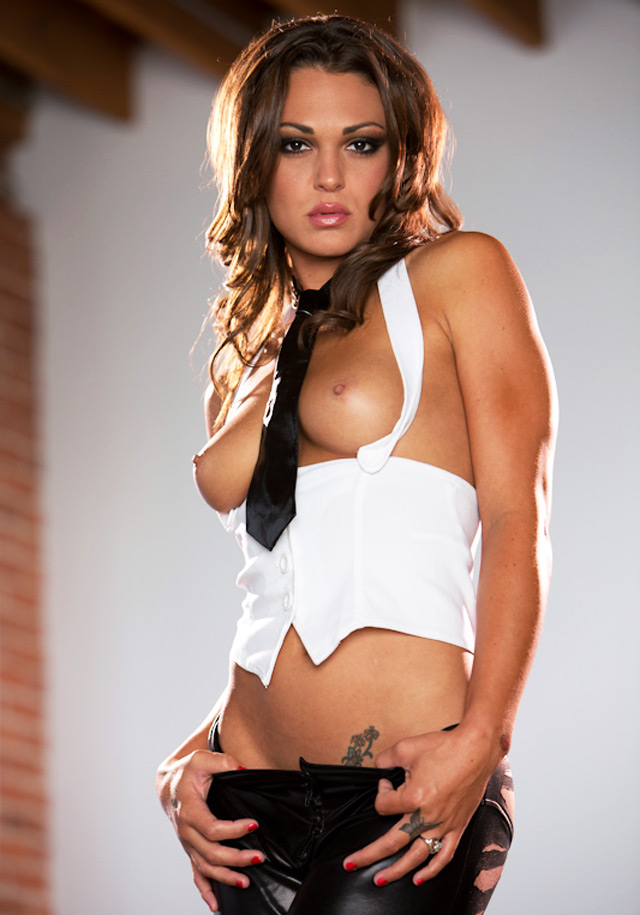 1.  How long have you been performing in the adult industry and how did you begin your career?
OLIVIA WILDER:  I've been doing adult work for about two years!  I saw an add posted on some site a couple years ago and i replied to it with a few pictures i had and, no joke, like 3 days later i was on set!
2.  Please tell me about your heritage or ethnicity. You have a great body and a very beautiful, almost exotic looking aspect to your face, where were you born?
OLIVIA WILDER:  Well thank you for the compliment!!  I'm Portuguese!  Good looks run in my family!  I was born in Providence, Rhode Island.  I moved to Cali with my family when i was 8 so, I've been here just about my whole life!  Sometimes my east coast accent does pop out when I'm talking, I always laugh when it does!
3.  Is Olivia your real name?  Please tell us about your choice in pornstar aliases!
OLIVIA WILDER:  No, Olivia is not my real name.  When i I started out I had no idea what to pick for a name (because my real name is a porn star name already) so, at the time I had an agent, Dave Rock, and he asked me "Who is your favorite actress?" And i said "Olivia Wilde!"  She's soooo hot!  So we just added the R to Wilde.  That's how I got Olivia Wilder!
*I do not have an agent anymore!  I completely rep myself!*
4.  Who did you shoot your first scene for and what was that experience like for you?
OLIVIA WILDER:  My first time being on set was for ATK.  I was on set for OVER 8 hours that day!!  Uhhh, it took too long!!  I had to do 10 sets of stills (photos) and two solo scenes!  Besides it taking way longer than it should have, it was a good first experience!  I was treated great!  They were 100% respectful toward me!  And so kind and welcoming!  They taught me the basics that I remember to this very day!  *Just in case they ever read this, Thank You Kenny and Vanessa.*
5.  What is your favorite part about being a pornstar?  Also, If you could change one thing about the adult industry, what would it be?
OLIVIA WILDER:  My favorite part about being a porn star….That's a hard question.  It's tons of fun!  I know that is not an exciting answer but it really is!  Most of all the people I meet are amazing!  We all laugh and have fun!
6.  Let's kick it up a notch & get a little Wilder!  What makes you horny?
OLIVIA WILDER:  I think a lot of my fans know this answer, I love sucking dick!  I love licking pussy!  Those two things turn me on!!
7.  What is your favorite sexual position or act?
OLIVIA WILDER:  Like I answer in the last question, I really enjoy foreplay!  With women or men!
8.  When you're having sex or masturbating, what makes you cum harder than anything?!
OLIVIA WILDER:  That perfect amount of pressure on my clit.  Not too hard, not too soft, just in between, with that amount of pressure and constant movement on my clit, up and down or side to side, doesn't matter, I cum hard!!!!  It's all about the constant movement.  Just talking about it is getting me horny!
9.  How far have you gone sexually?  Is there anything you would like to try that you haven't done yet?
OLIVIA WILDER:  There's one thing I've never done and I really want to do!  So, anyone reading this that can make this scene happen please email me!  An orgy BUT all women!  Like 6-8 of us!  That would be so hot, so fun, so amazingly sexy!!  It would be awesome if it took place outside on a sunny, not too hot, day.  Put a few large blankets on the grass and then we would have amazing, hot, sexy, wild, and wilder, sex with each other!  I have always hoped and want to do a scene like that!  I hope someday it happens!  I'll be so excited!!!  I'm ready!!!
10.  What can we expect in your pornstar career sexually?  Is there anything you certainly won't do in the future or is there a possibility that one day we could see Olivia Wilder anal, dp or gang bangs?
OLIVIA WILDER:  I do DP. I'm pretty good at it too!  Sorry to my ass loving fans, I will not be doing anal!  At least not on camera!  I'll put a strap-on on and do it with a hot woman but I won't ever be on the receiving end of it!  I love having my ass licked (that feels so good, another huge turn on for me) and even a finger in my asshole sometimes feels so good but that's about it!  Also, no I will not being doing any gang bangs.  I'm ok with having sex with 2-3 men at the same time, that would be fun and enjoyable, I'm sure!  I won't ever agree to doing any more men than that at the same time!  Besides that though, I'm totally open minded and down to try anything sexually!  There's so many fetishes out there and I'm willing to give them all a try and if I enjoy it I will keep doing it!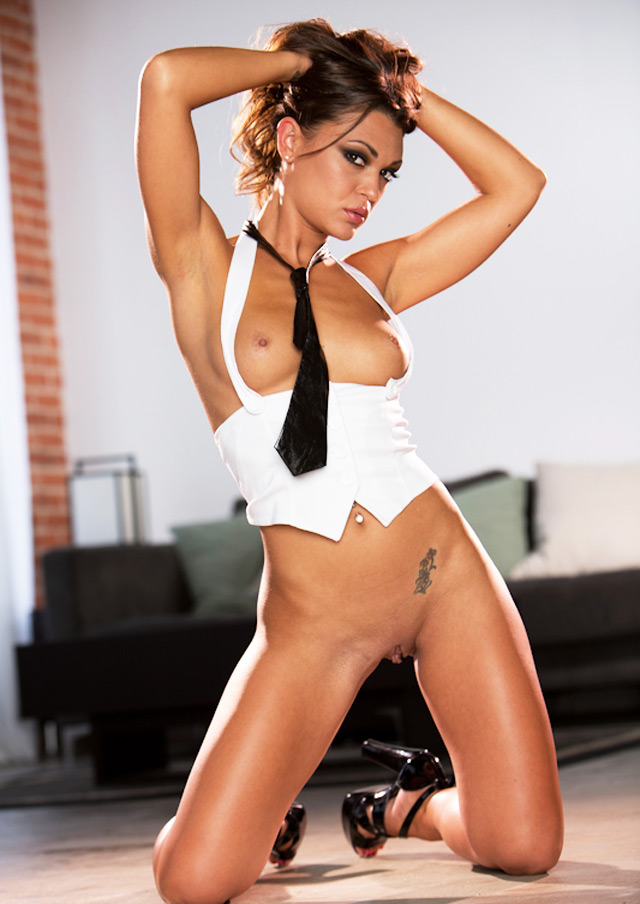 11.  You popularity is sky rocketing and our readers can't get enough Olivia Wilder!  Can we expect an official site from you anytime soon?
OLIVIA WILDER:  I started working on my own website but my partner and I have put it on hold for a bit.  But, yes I will have a website up, I don't know exactly when but as soon as I do I will tweet everyone and let them know!  * You can find me on twitter @wilderxxx *
12.  Please tell us about your adult career aspirations?  Do you have any upcoming projects or unreleased scenes that you have already shot that you can give us a sneak peek on and tell us about?
OLIVIA WILDER:  There is a hot scene I have done for David Spray.  I don't know when its releasing though.  But, you all will love it.  It's very different but, super hot and sexy!!
13.  When you aren't busy shooting adult content on set, what does a typical day in the life of Olivia Wilder consist of?
OLIVIA WILDER:  I'm a very laid back, chill, kind of person.  I just hang with friends.  I just got into rock climbing so, I have been doing that a lot in my free time. I'm a huge animal lover so I do a lot with animals!  I have also got into photography!  I've been around a camera just about my whole life!  My mom does photography, it's her biggest hobby.  And she's freaking amazing with a camera!!!  So I think I'm going to be very great with a camera!
14.  What are your secret guilty pleasures and things you just couldn't live without?
OLIVIA WILDER:  SEX!  I know that's not a secret but I could NOT live with out it!!  Gummy worms (not sour), ice cream, and cereal!  It's a huge secret of how much of those 3 things I eat daily!  I'm not sure if this is a secret but, I could NOT live with out my cats!  They're my heart!  They're my kids!
15.  Please tell us, what is the wildest thing you have ever done in your life?
OLIVIA WILDER:  Jumping out of an airplane!
16.  Are you currently single or are you seeing someone romantically in your personal life?
OLIVIA WILDER:  I'm single!  I do date guys/girls here and there but I haven't found anyone worth keeping yet!
17.  Would you ever fuck a fan and under what circumstances would that entail?
OLIVIA WILDER:  That's a complicated question.  It entails A LOT OF THINGS!!!  A short answer to this question is YES I would.  But, like i said its entails A LOT OF DIFFERENT THINGS.  I dated a fan last year for a few months!  So, a lot of things come into play.  That question isn't easy to answer.  Just to throw this out there I would NOT fuck just anyone!  A lot of people think porn stars are slutty, some are, some aren't!  Just like "normal" people.  I'm not slutty at all. I'm very picky about who I fuck in my personal life!!
18.  Olivia, please leave our readers with a true taste of your wild side!  If you were ice cream, what flavor would you be?
OLIVIA WILDER:  Rocky road!
19.  Is there anything else you would like to say to your fans & our readers?
OLIVIA WILDER:  First I just want to say THANK YOU to all my fans!  I hope I keep on pleasing you!  You can find me on twitter @wilderxxx  [follow us @PornCorp] and if you send me a message I always reply back!  For anyone who is interested in BOOKING A SHOOT with me just email me at wilderxxx7@yahoo.com (FANS-PLEASE RESPECT THAT THIS EMAIL IS FOR WORK PURPOSES ONLY, NOT FAN MAIL!!!!) * I rep myself so, no agents or agency to deal with when booking a shoot with me, no extra fees or anything like that! *  Thanks for reading!!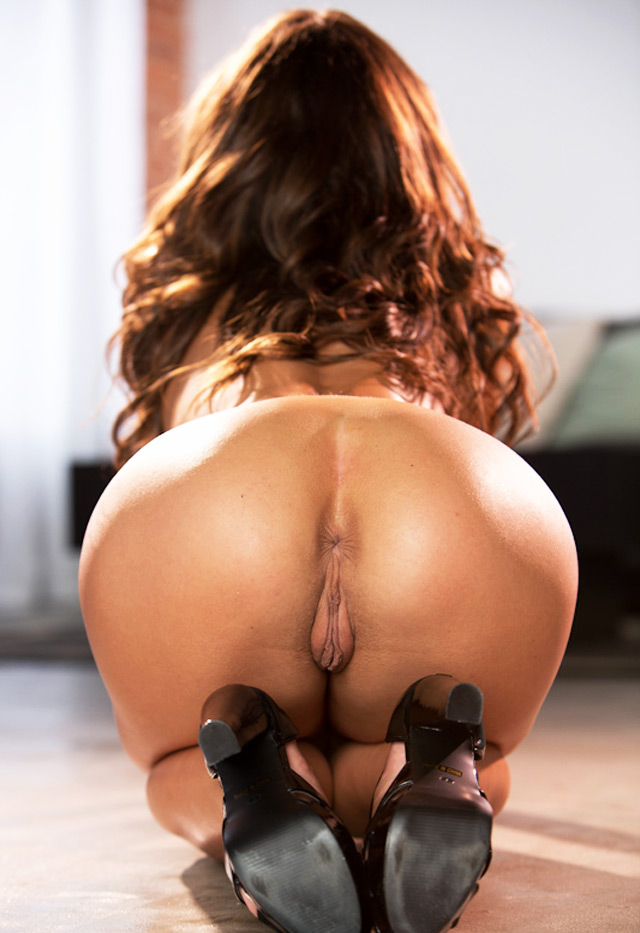 Want to watch this scene? Play Sport Fucking 10 from Jules Jordan starring Olivia Wilder now!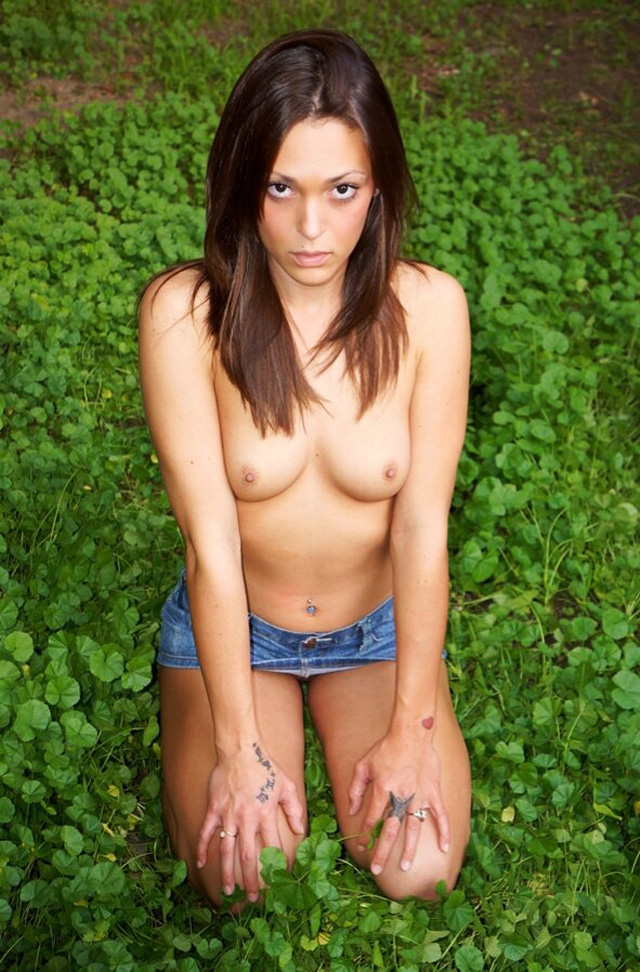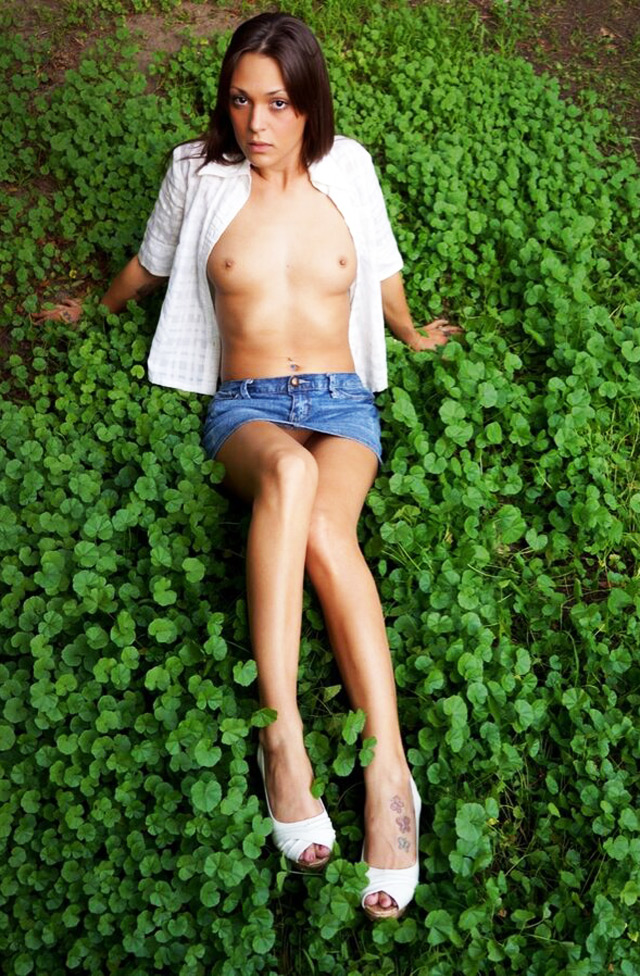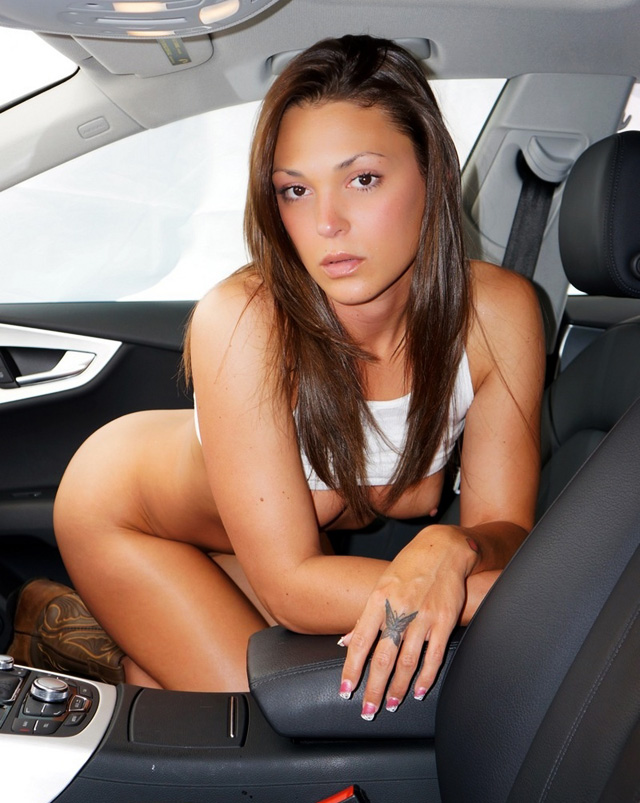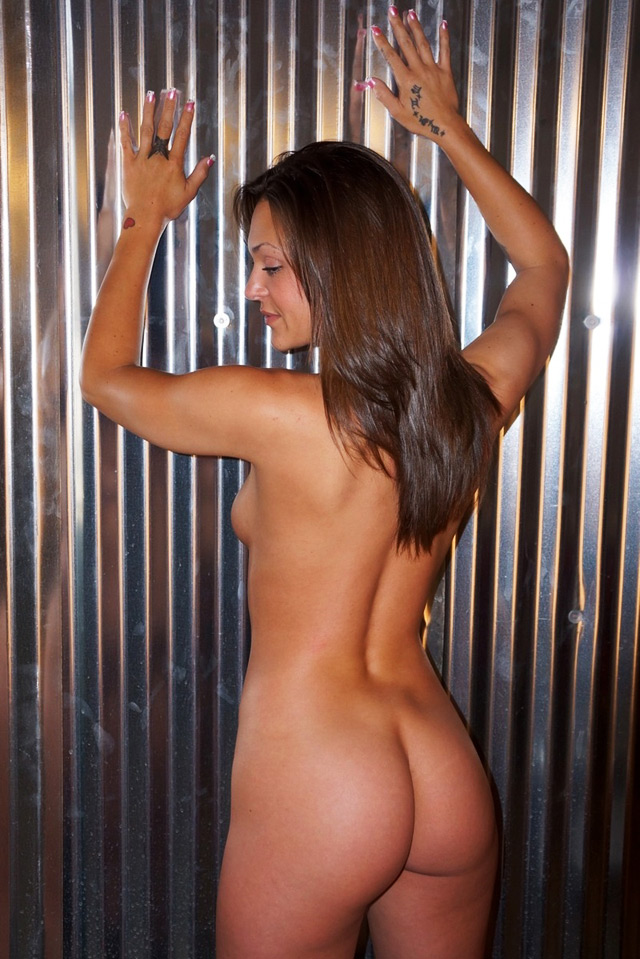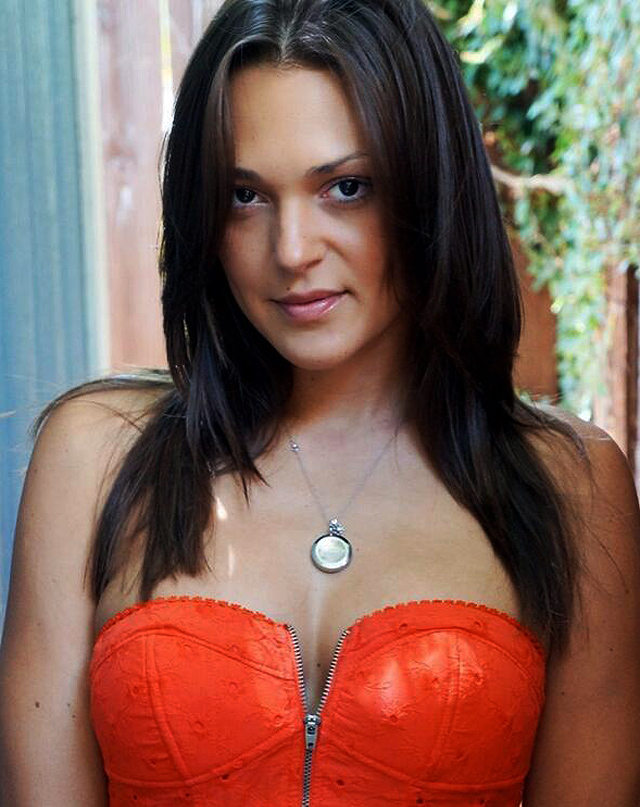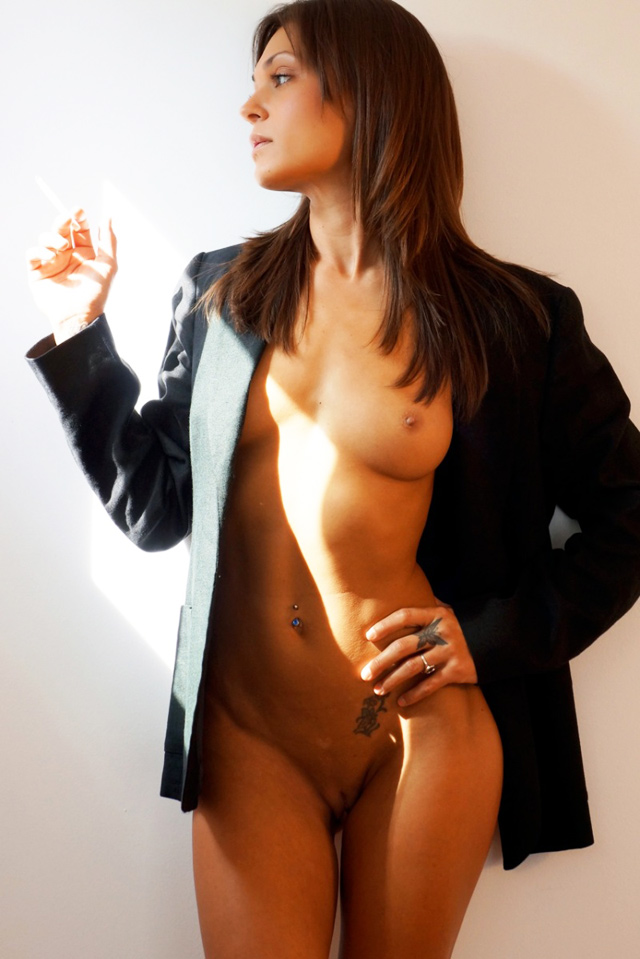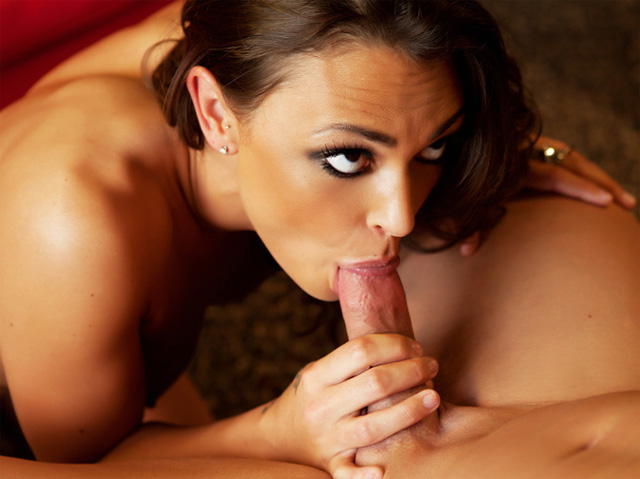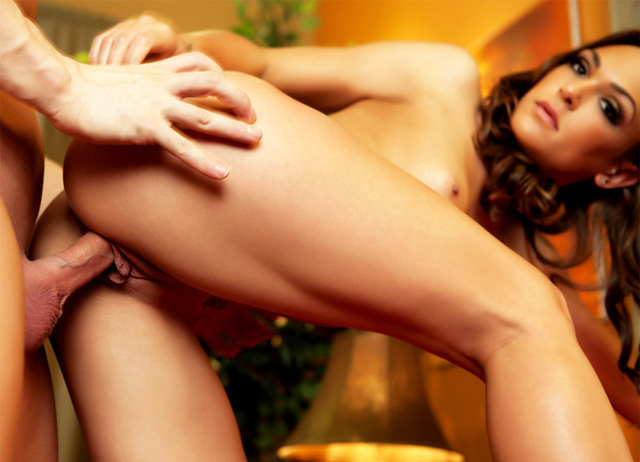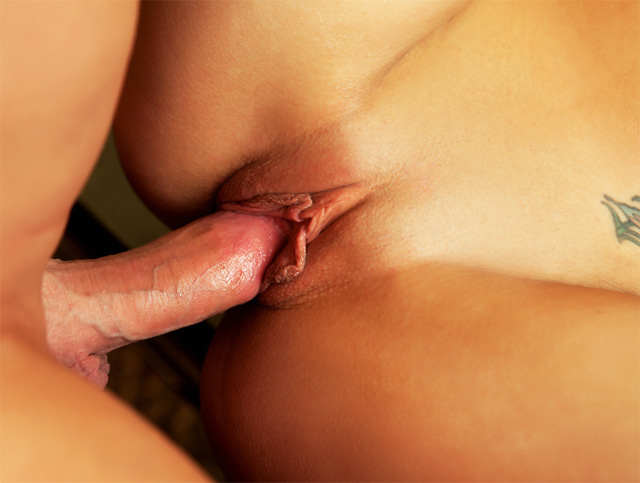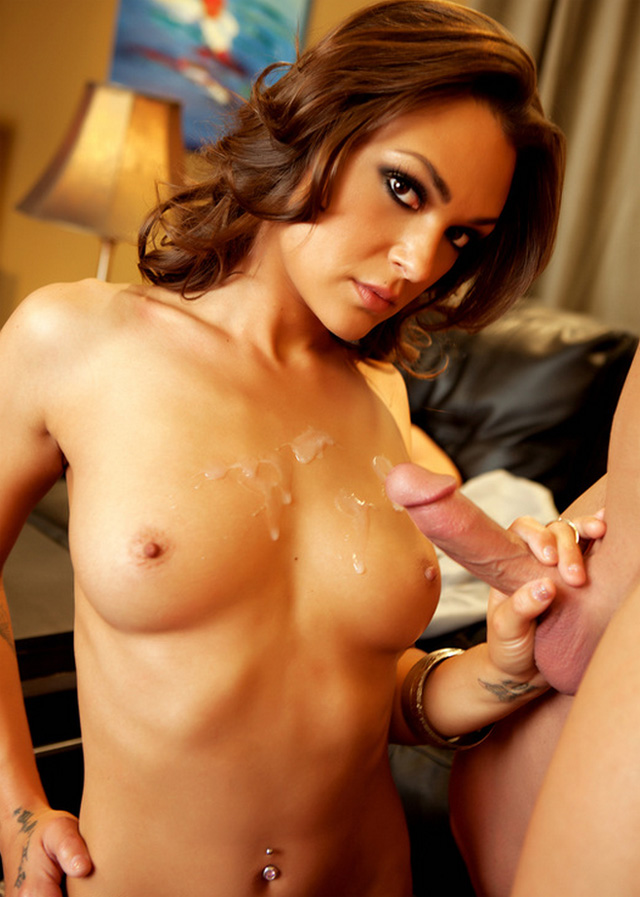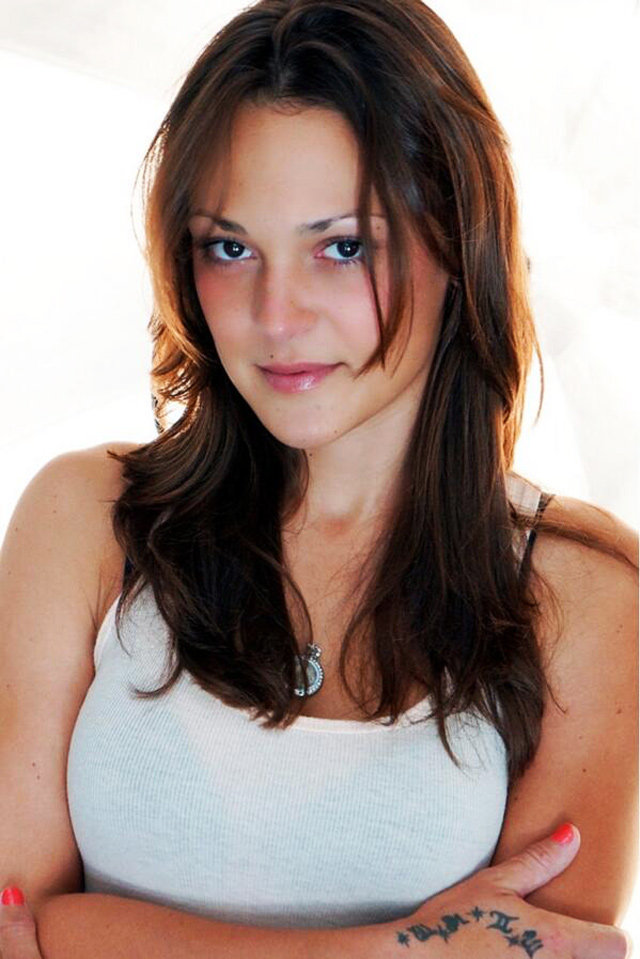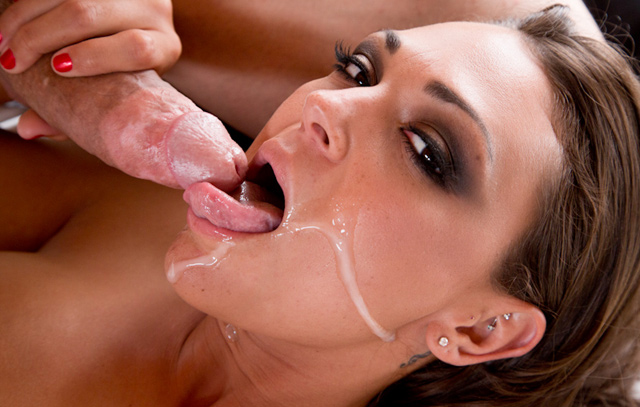 Want to watch all the hottest Olivia Wilder porn videos?  Check out Olivia Wilder's DVDs on the Porn Corporation Store including the smoking hot Olivia Wilder set shown in the top photos above in Sport Fucking 10 from Jules Jordan!  Watch the best Olivia Wilder sex scenes and high resolution photographs inside Penthouse shown in the photos above with close up pussy fucking and cum on her perfect tits!  Get your free membership to Penthouse here now to enjoy more Olivia Wilder porn!

More of Olivia Wilder's Top XXX Scenes:  Innocent High – She's New! – 8th Street Latinas at Reality Kings – Olivia Wilder on Nubiles – Olivia Wilder on Nubile Films – Huge Cock Gloryholes Video – Huge Cock Gloryholes Photos – I Have A Wife Video – I Have A Wife Photos – Harmony Vision Video 1 – Harmony Vision Video 2  – Harmony Vision Photos – Penthouse – Jules Jordan– Olivia Wilder DVDs

Related Articles With More Free Olivia Wilder Porn:  Olivia Wilder: Penthouse Sex Photos
More Interviews:  Nikita Von James – Allison Moore – Karla Lane – Kayla Jane Danger – Natasha Starr
Karmen Karma – Leia Down – Mia Gold – Nora Noir  –  Don't Miss Out On Our Porn Corporation Girls!
Keep up on the latest & read our hottest topics:  New Porn Sites — Porn News & Adult Parodies
Tags:
ass
,
babe
,
babes
,
blowjob
,
boobs
,
brunette
,
close up
,
close ups
,
cum
,
cum hungry
,
cum. facial
,
Cumshot
,
cumshots
,
Exclusive Interview
,
facial
,
fun
,
hardcore
,
hardcore xxx fucking and sucking
,
HOT
,
Interview
,
jizz
,
Jules Jordan
,
New
,
nipple
,
nipples
,
nubile
,
Olivia Wilde
,
Olivia Wilder
,
oral
,
outdoor
,
outdoors
,
Penthouse
,
petite
,
pictures
,
piercings
,
Pink
,
Porn
,
Porn Corporation
,
Porn Corporation Girls
,
Porn News
,
pornstar
,
Pornstars
,
pussy
,
sex
,
sexy
,
shaved
,
shaved pussy
,
small tits
,
smoking
,
Solo Interviews
,
special
,
tattoo girls
,
tattoo models
,
tattoo porn
,
tight ass
,
tits
,
Twitter
,
XXX