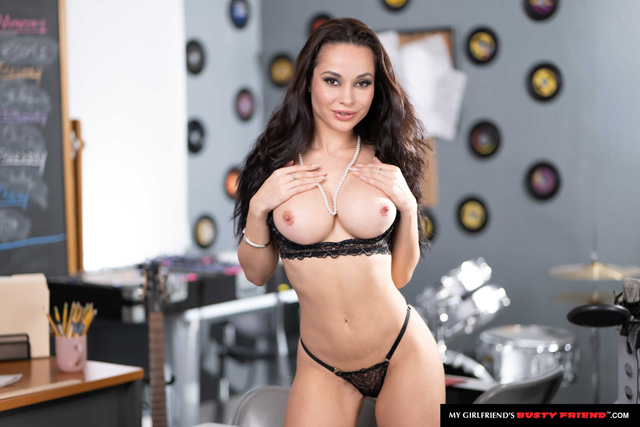 1. How long have you been performing as a porn star and how did you begin your career in the adult industry?
Crystal:  I've been in the industry for nine years. While I was still in Russia, I looked for a modeling scout and found one. But my real career started here in the US, mainly because once I got here, I took it more seriously.
2. How did you choose your stage name, Crystal Rush?
Crystal:  I picked it at the last minute. I had already done a few scenes and some guys who were running a production that I was on asked me about my stage name. So I had to come up with something. The first thing that came to mind was Paul Verhoeven's 1995 movie Showgirls. In the film, there was a Gina Gerson played a dancer named Cristal Connors. I was in love with her character—she was a beautiful stunning brunette, full of confidence, and smelling of sex and power. When I was a teenager, I watch the film a thousand times and wanted to be like her. The Rush alludes to Mama Russia.
3. Please share with us a little bit about your heritage and being born in the Soviet Union.
Crystal:  I was born right before USSR fell apart. It was very different then compared to now. It was hard to be yourself and live in accordance with the party rules. Definitely not fun! Then came reorganization/Perestroika, mafia time with Restrictionists and total deficits. Luckily, I was kid at this time and did give a damn. In my teens, I noticed that things changed. It was at this time I realized that I liked women. OMG, I thought I was crazy or something was definitely wrong with me. Then, I saw a lesbian porn and felt such a relief. To buy porn or make it was strictly forbidden, and to find a DVD was a quest.
I love my country, but I felt stranger there than here and I'm not sure why.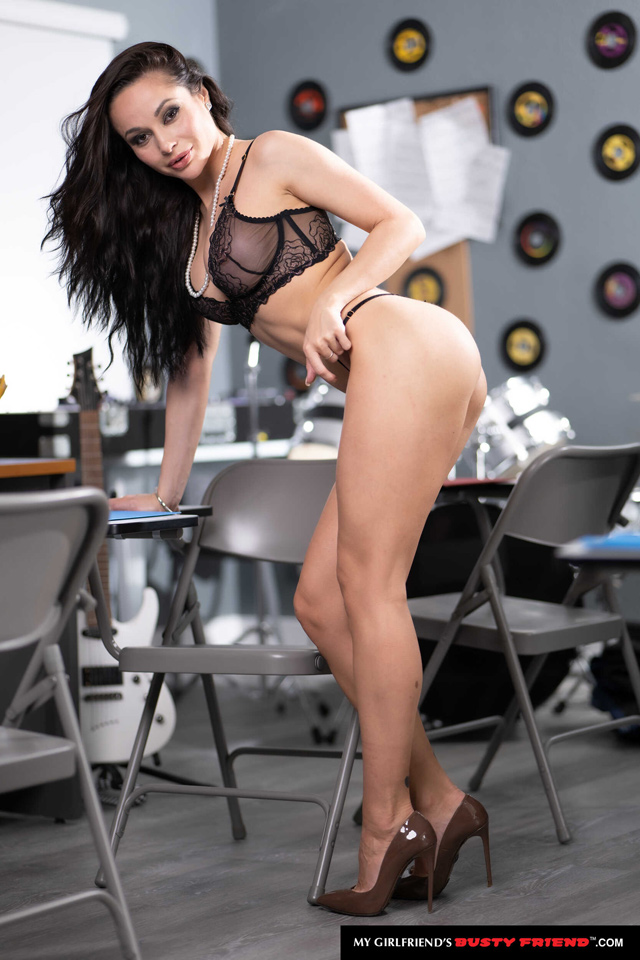 4. When did you move to America from Russia and why?
Crystal:  It was in 2017, almost five years ago. I wanted to know what the rest of the planet was like. My instincts told me to go and what was going on in Russia pushed me to do it. Imagine a rebel lesbian who shot porn and went against "normal" society.
5. You identify as a Sapiosexual. Please share with us what that means personally to you!
Crystal:  Well people love and enjoy me and not just for a tits and oral skills. I have a sexy brain and it's interesting to get into discussions with people from opposite viewpoints from myself. It's great to share info, find answers, and go deep. Sex is about 30 minutes and sleep is eight hours. What are you going to do with the rest of your day? LOL That's an old, funny joke.
6. We know you are also bisexual. Do you prefer sex with women or men?
Crystal:  I'm more of a lesbian than a bisexual; I just know how to use dick and well and that type of power gets me excited. I love women, fucking and eating them, and teasing them, and I love tits and soft silky skin. A sexual preference doesn't really tell who you are. You can fuck both sexes but only fall in love with one.
7. Did you ever have lesbian experiences before joining the adult industry?
Crystal:  Yes, a lot of them. My roommates were always my lovers. And fun fact, they were straight before they met me.
8. Please share with us your first lesbian experience!
Crystal:  She was and still is my good friend in Russia. She knew my little secret, which I kept a long time which was hard to keep in a little town. One night, we were alone at my house, drinking vine, and somehow started to talk about it. She admitted she always thought I'm hot and wanted to be like me. At that moment I realized I like girls and sort of turned her into a lesbian too. After those words, I fucked her, and we both lost our virginity at the same time.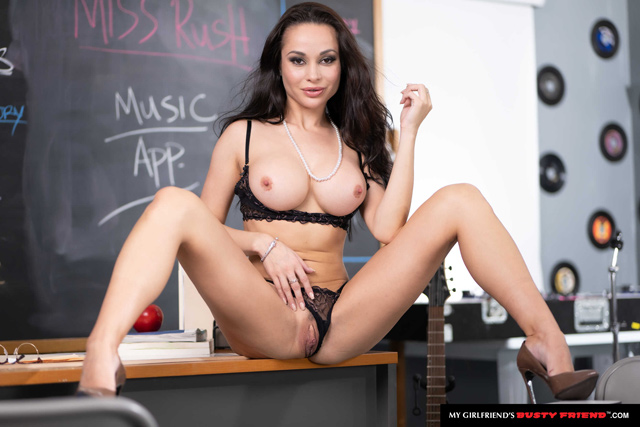 9. What are your biggest turn-ons?
Crystal:  I love tease and watching my friends fuck my girlfriend. I know it's weird but it's my big fetish. Temptation is so delicious.
10. What makes you orgasm the hardest?
Crystal:  Mouths, fingers and of course, my naughty mind. I love all type of orgasms, but this one is hardest for me.
11. How often do you masturbate off camera and what is your go to method for masturbation?
Crystal:  Sometimes a few times a day and other time every few days. My magic hands are the best method. Sorry, if I sound boring, but I like it easy and comfy when it's self-date. LOL
12. Would you ever fuck a fan?
Crystal:  Hmmmm yes. It's happened few times.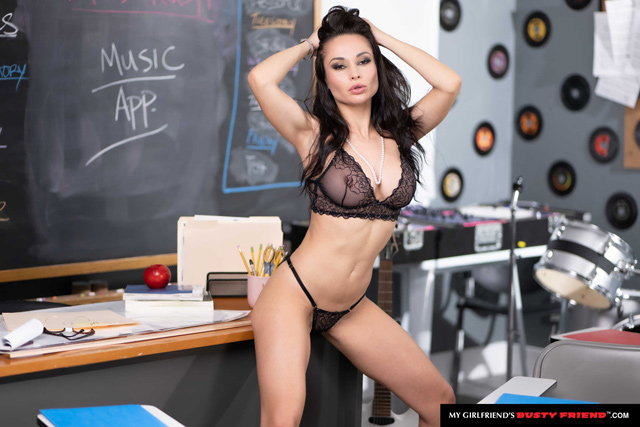 13. When you are not busy on set filming porn what do you like to do for fun?
Crystal:  I love hiking, reading, occasionally get drunk with my friends, trampolines, Six Flags and other kids' stuff.
14. You are in great shape Crystal! What is your workout routine/regime?
Crystal:  Come on, I've flaking on gym in the last six months. Shame on me. Now I'm getting back and it's biting me in the butt. Usually, I work out three to five times a week. For me, it's all about less cardio and more weights. I love gym. I want to get my American license to be a trainer.
15. What is the craziest thing you've ever done?
Crystal:  I was in club at foam party and I just jumped in the foam from the stage. Ouch! LOL It was crazy and dumb.
16. Do you have any pets?
Crystal:  I wish. If I did, I'd have a cat and name him Chivas.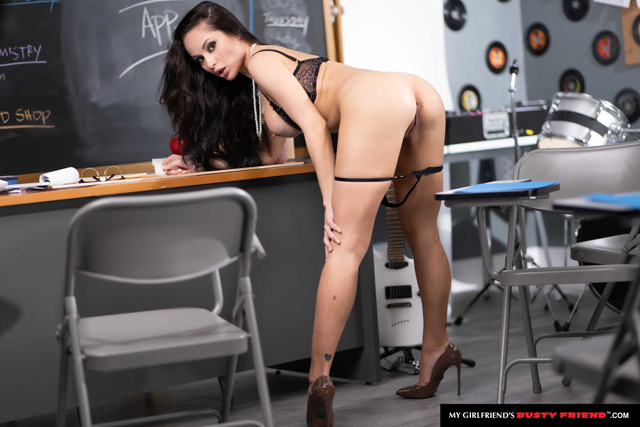 17. What is one thing you can't live without?
Crystal:  I don't think I can pick one thing. Any attachment is a weakness and I prefer to avoid it. I already can't live without cosmetology (makeup, hair, nails, etc.), porn, an active lifestyle, plastic surgery, the industry, and money.
18. In your opinion how has the porn industry changed since the beginning of the pandemic?
Crystal:  Lot and lot of Covid tests, AVN went online, and OnlyFans is the big thing.
19. Do you have any upcoming appearances, events, business plans, career aspirations or upcoming porn scenes that you can share with us?
Crystal:  A lot of new scenes I shot in 2021 should be coming out. I'm going to featuring at the Sapphire gentlemen's club in NYC on February 19th. I'm finishing my psychology lessons and focusing on fitness school. I'd like to make more anal movies and work with some studios I haven't worked with yet.
20. For the record please share with us your official social media accounts.
Crystal:  IG is @godmotherush and Twitter is @_rush187_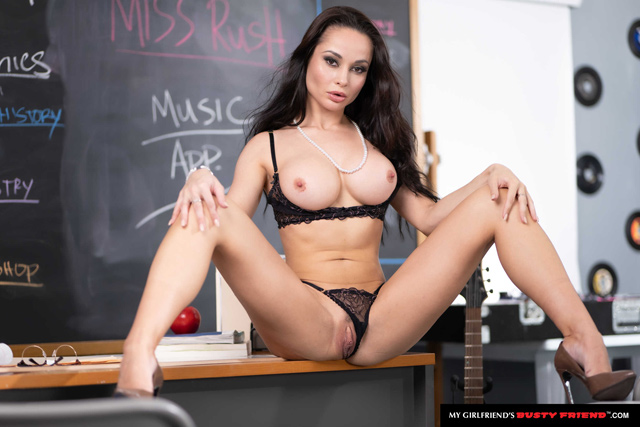 21. Leave our readers with a taste of the delicious Crystal Rush If you were ice cream, what flavor would you be?
Crystal:  Well I'd be in crusty waffles cone, with chocolate and vanilla ice cream and a piece of dark, salted chocolate on top. Oh, and a bunch of nuts inside. Damn now, I need ice cream and it's 11pm.
22. Is there anything else you would like to share with your fans, our readers or your comrades in the adult industry?
Crystal:  If you want to move forward in life, you must work on yourself first. Raise your spirit higher and live a good life, and you'll have a new supply of strength to pass your kindness onto the people you meet.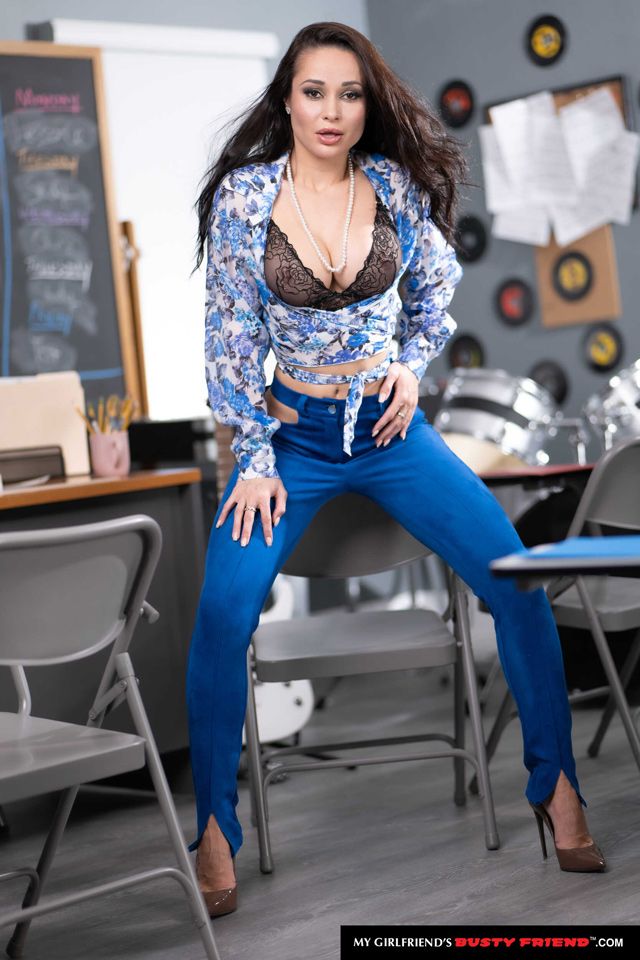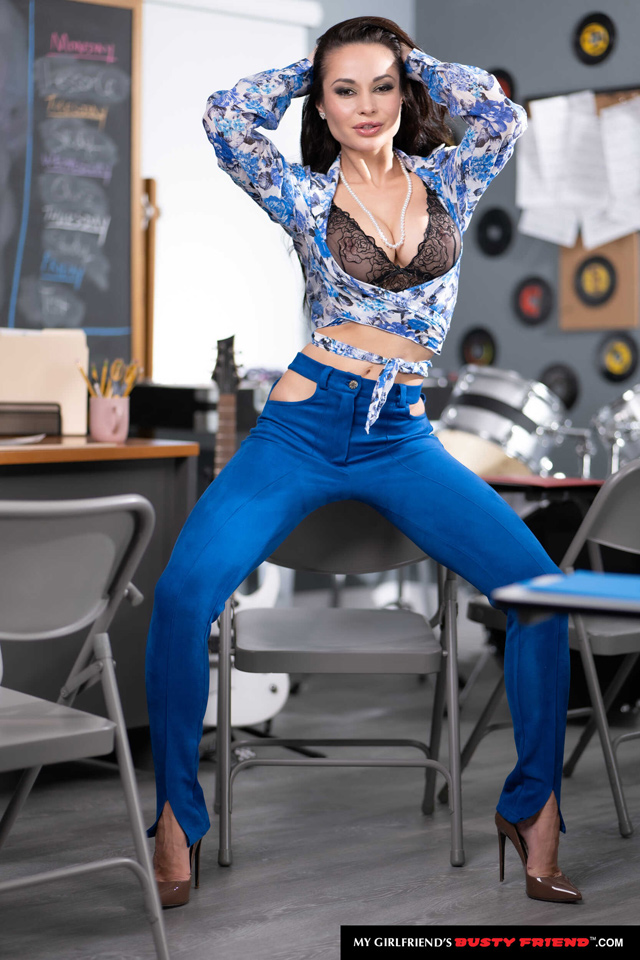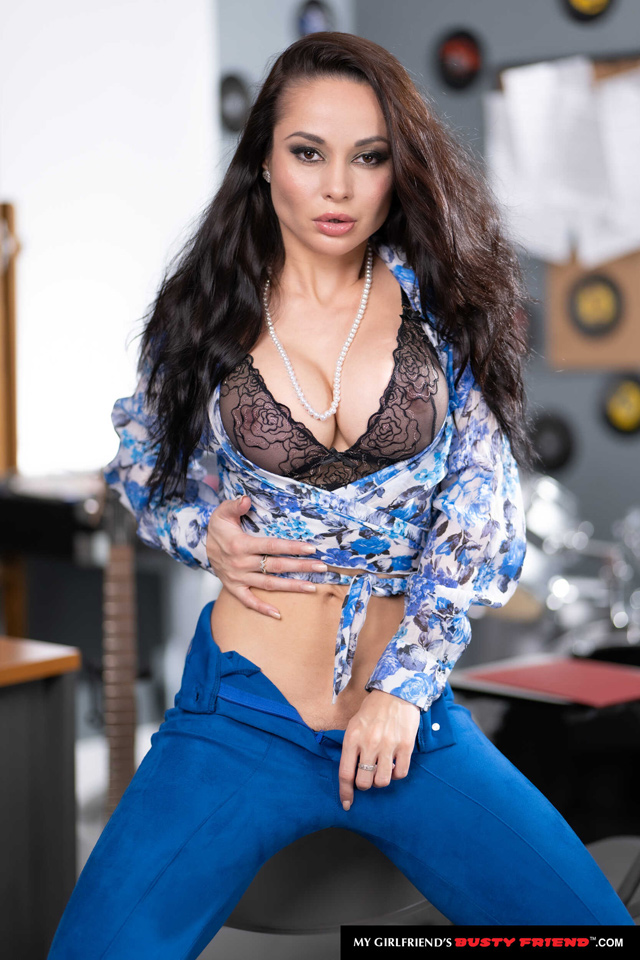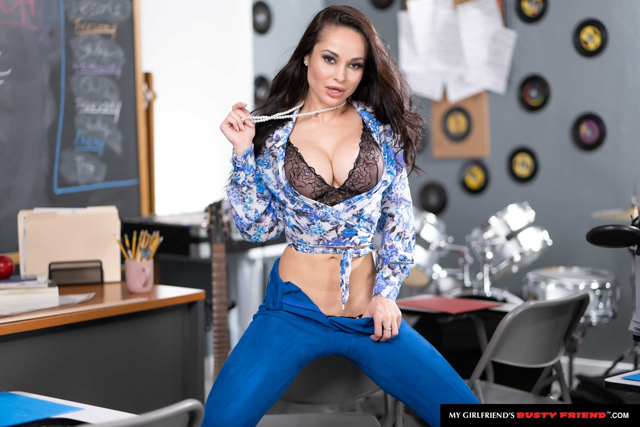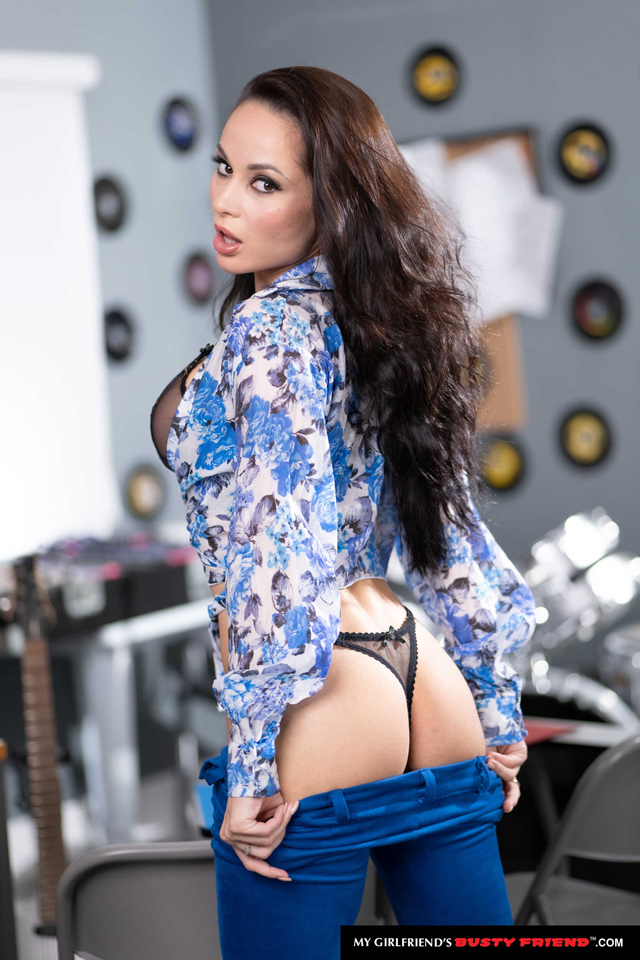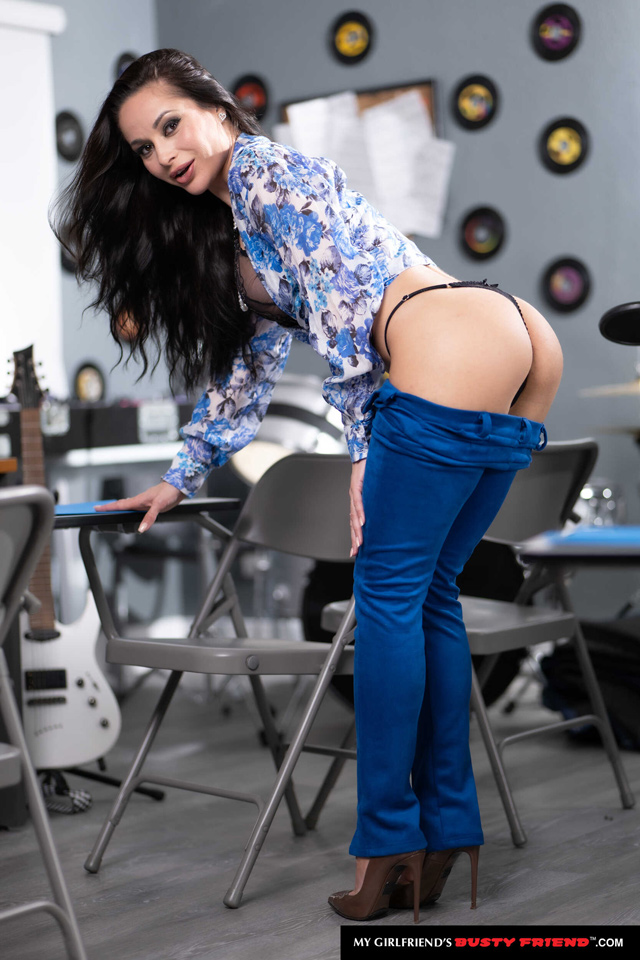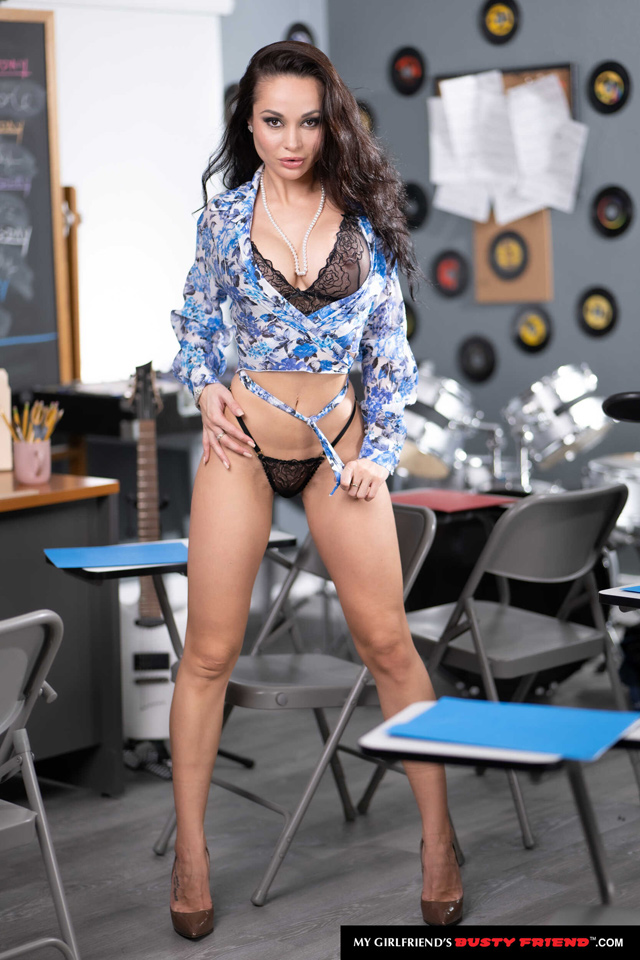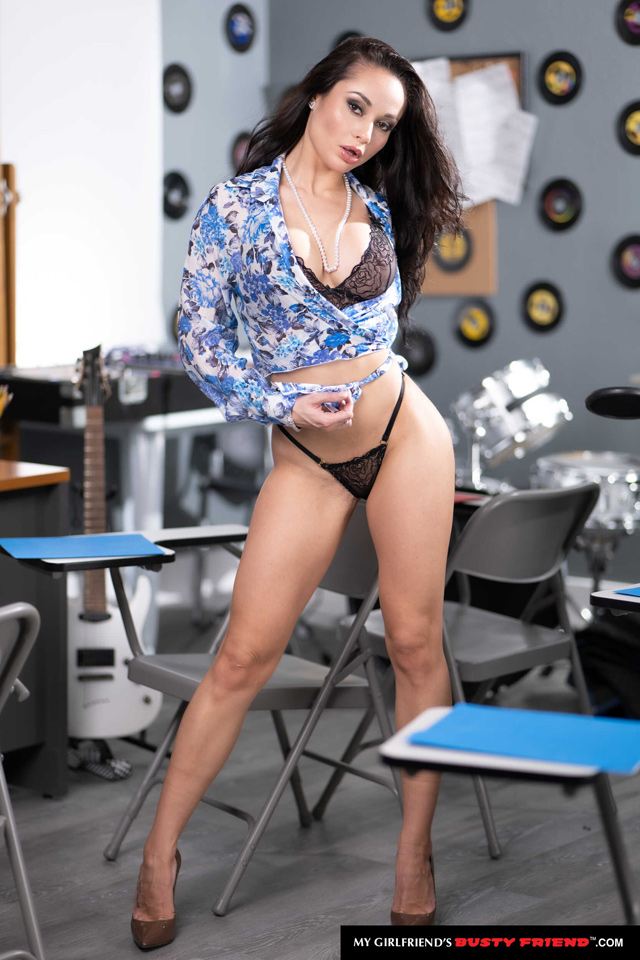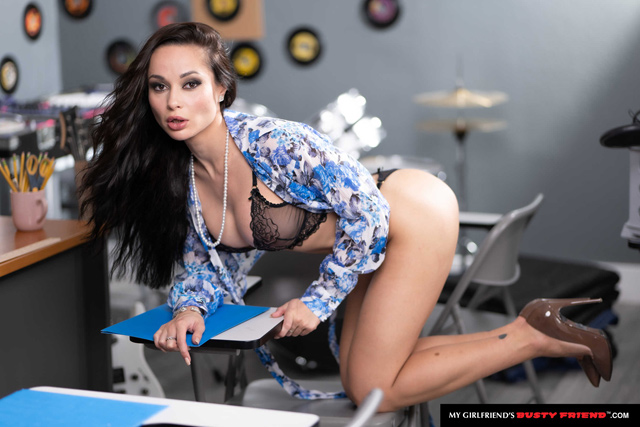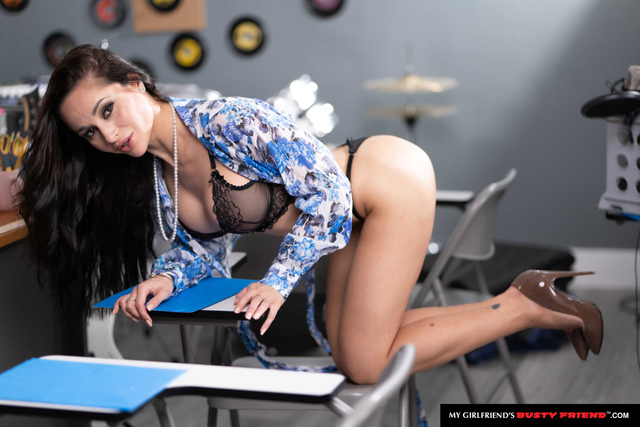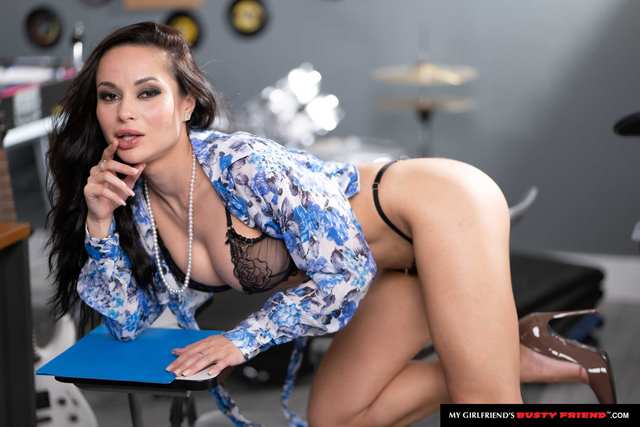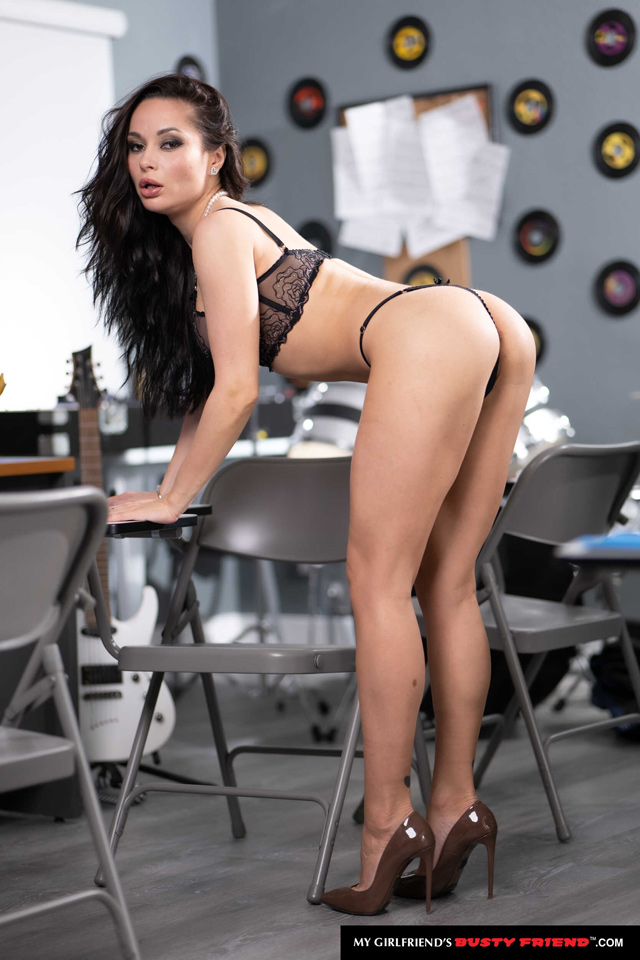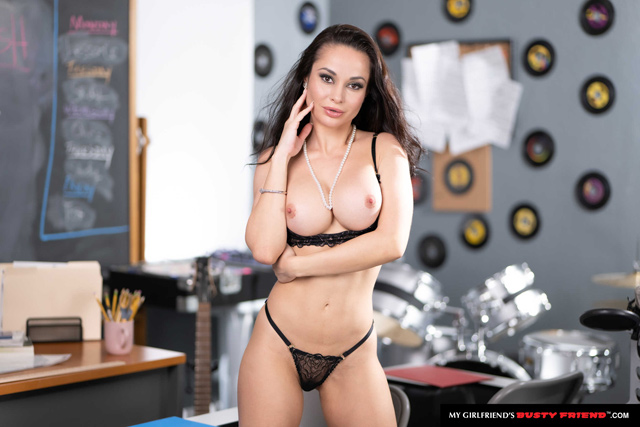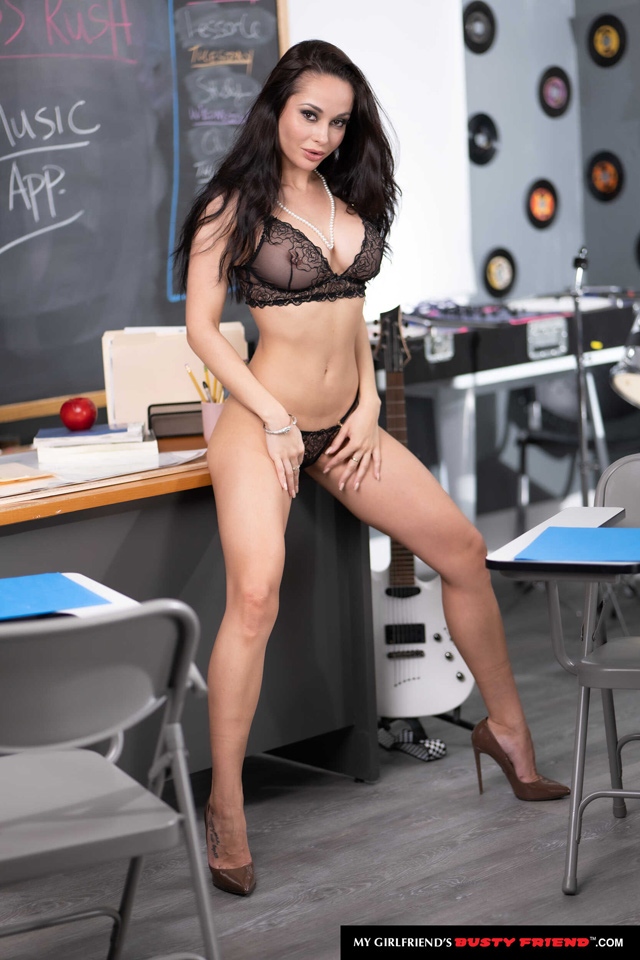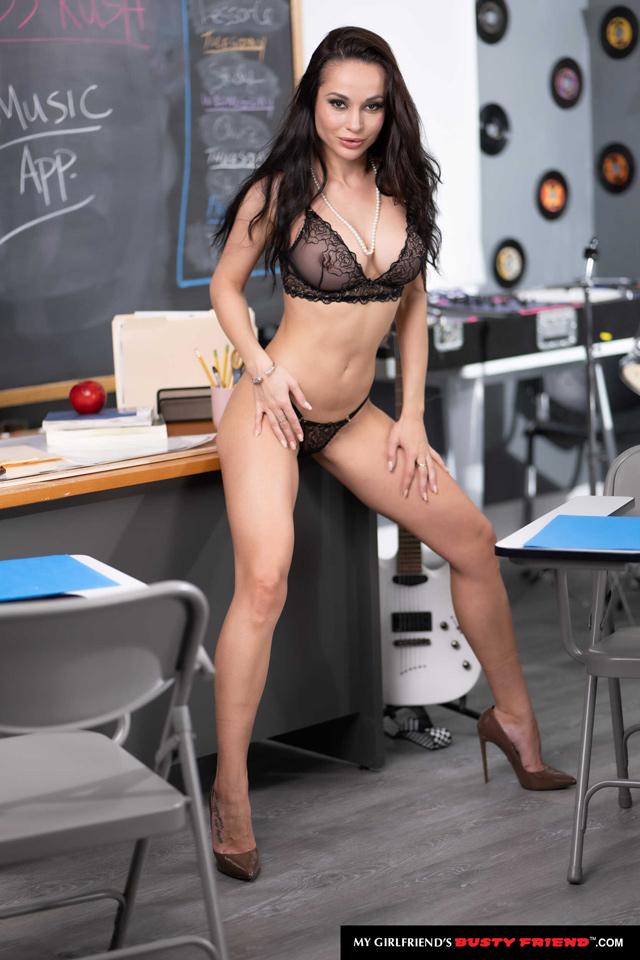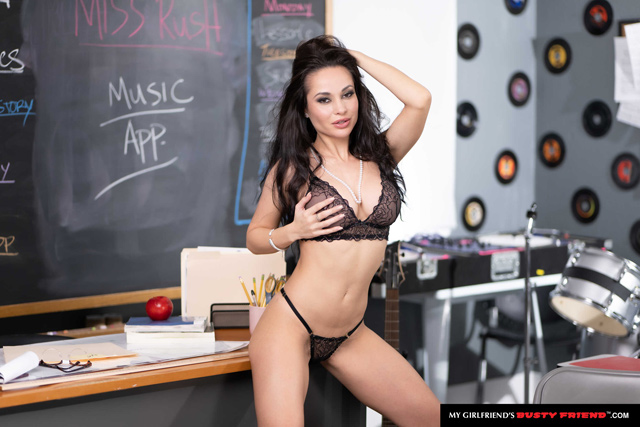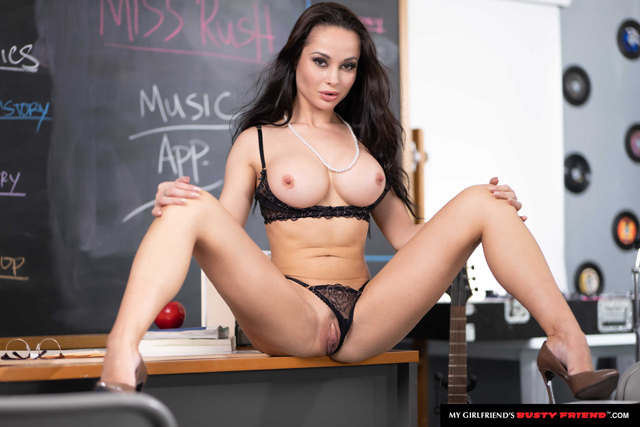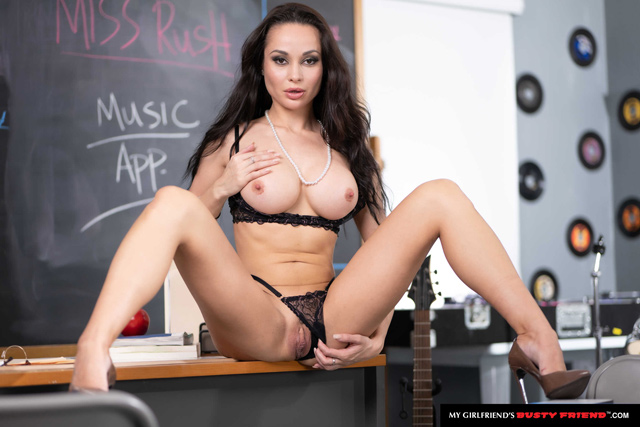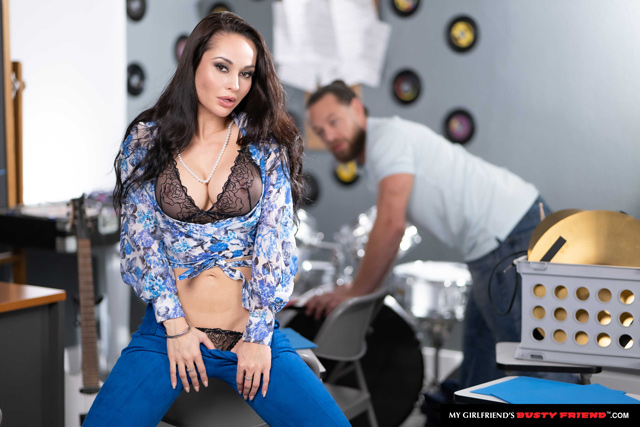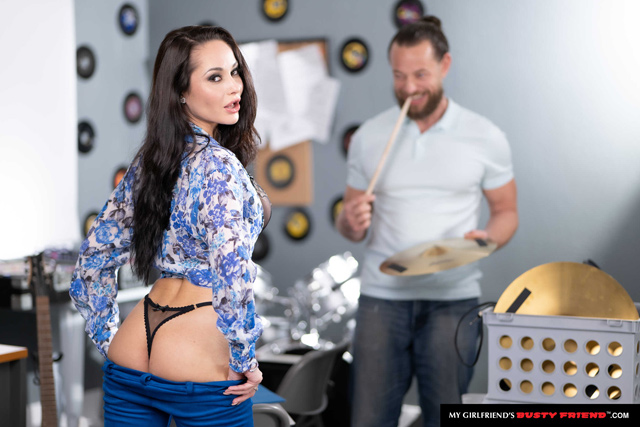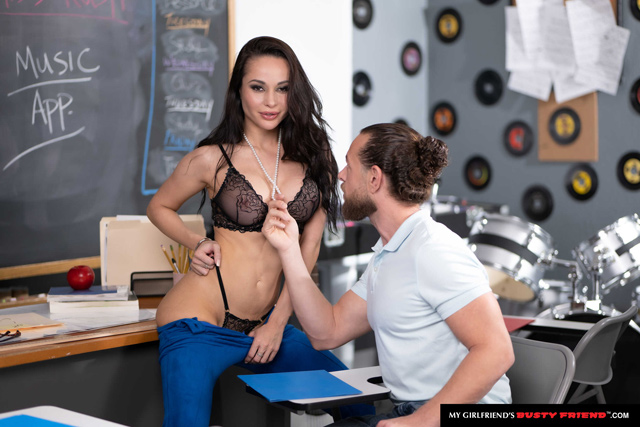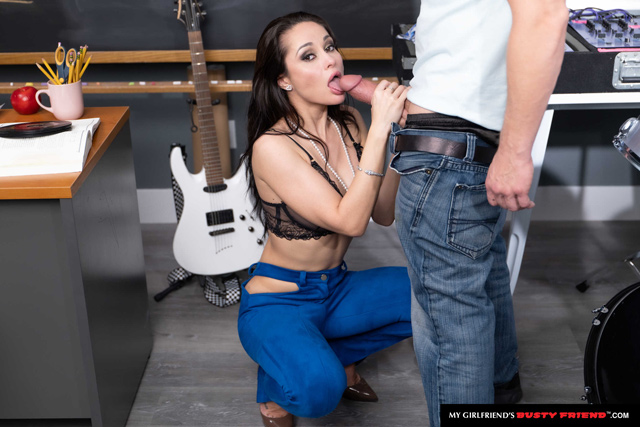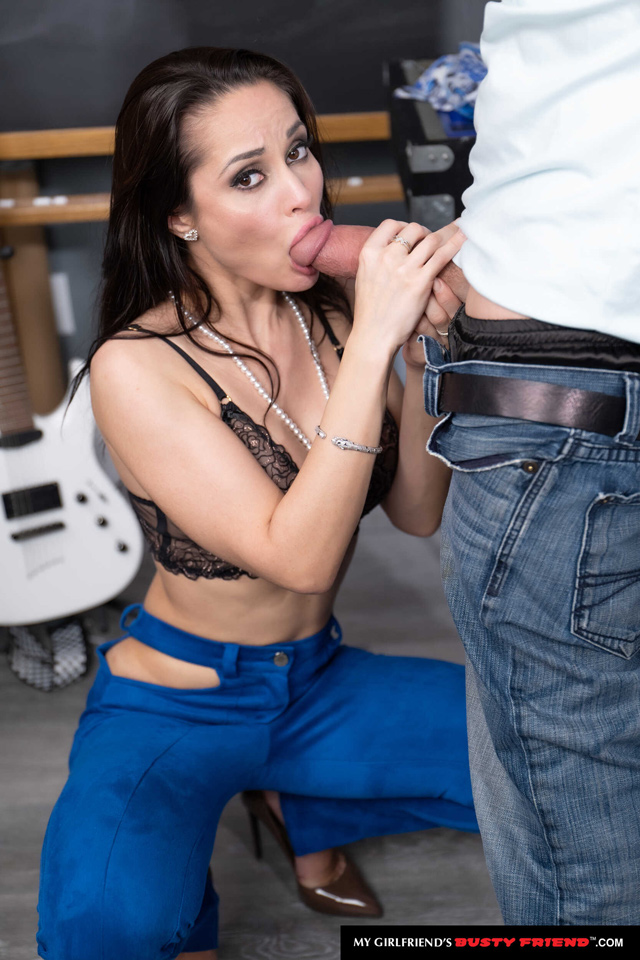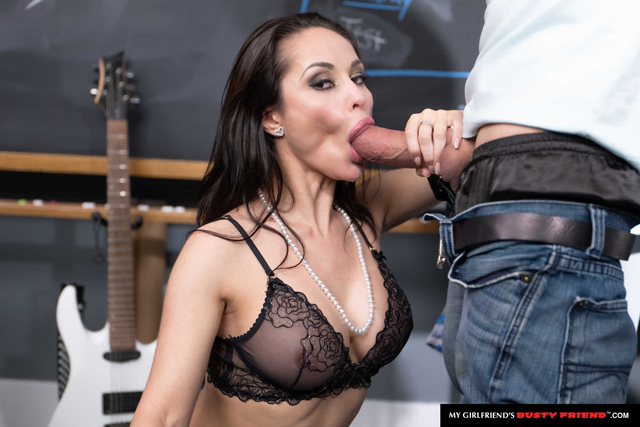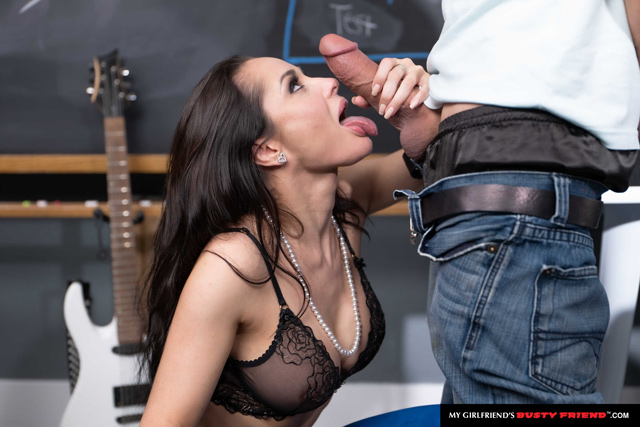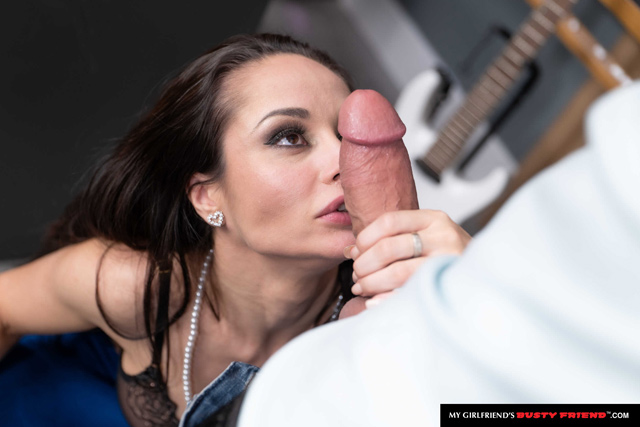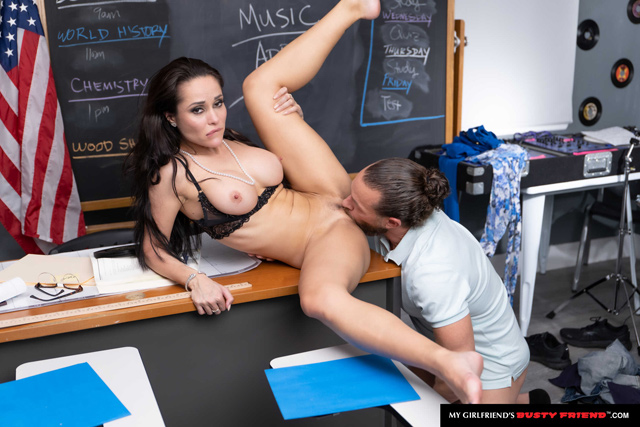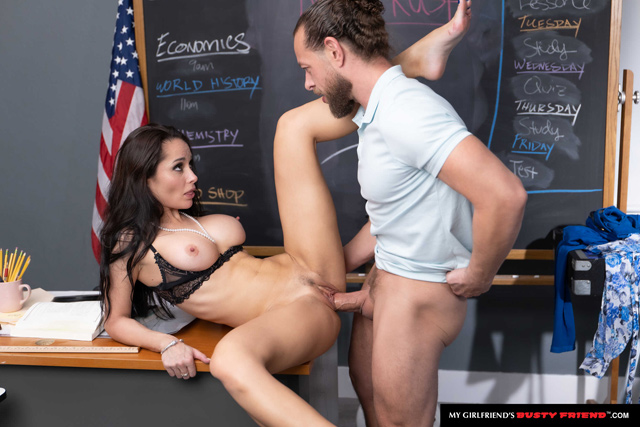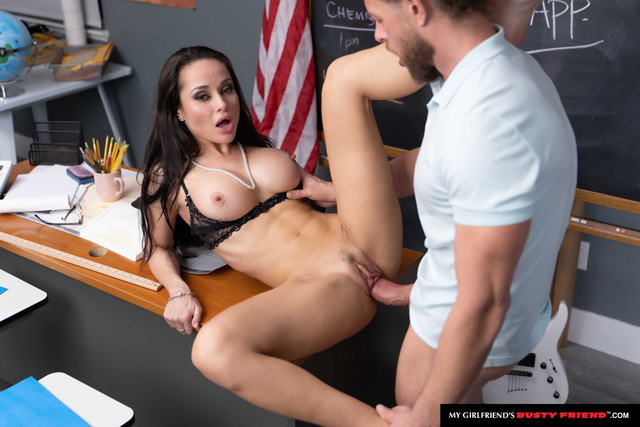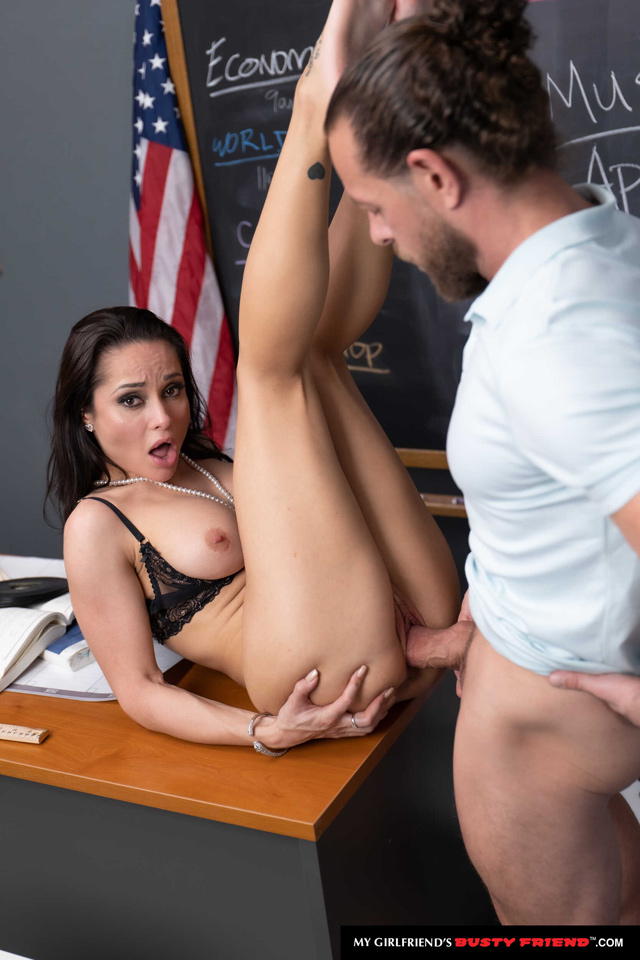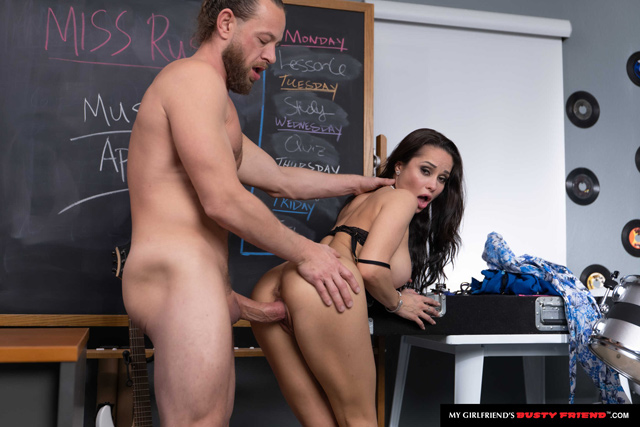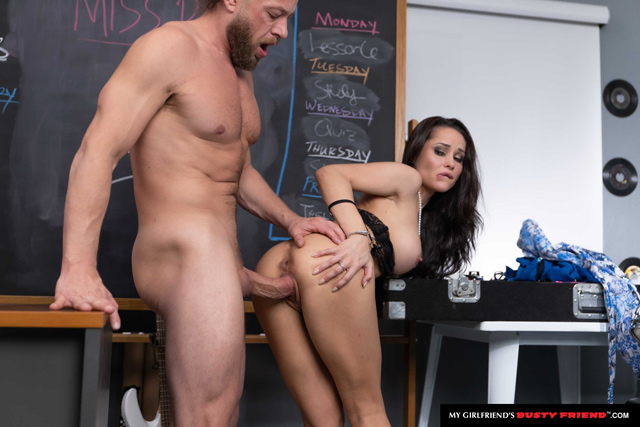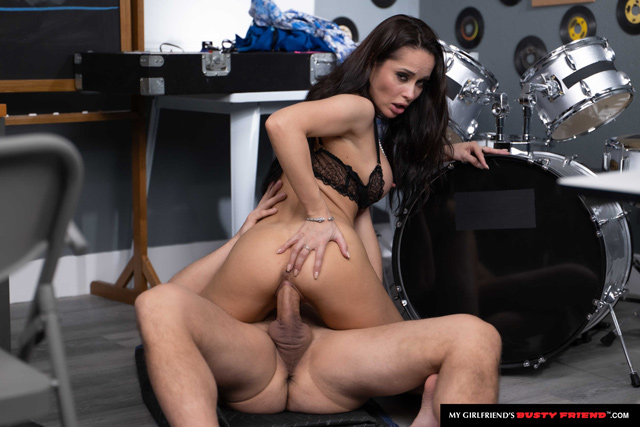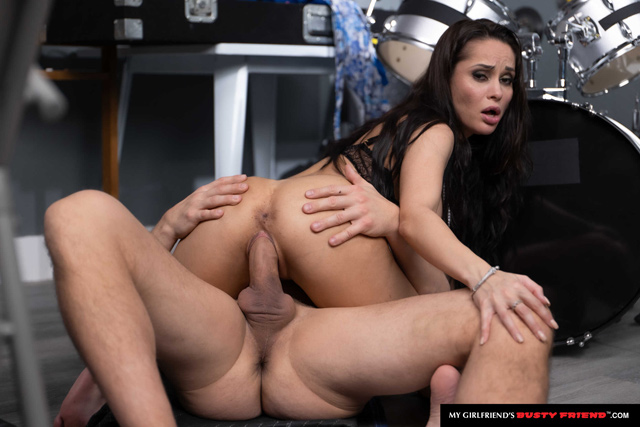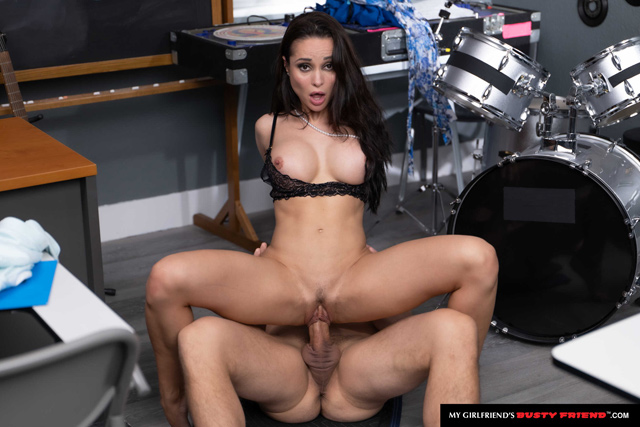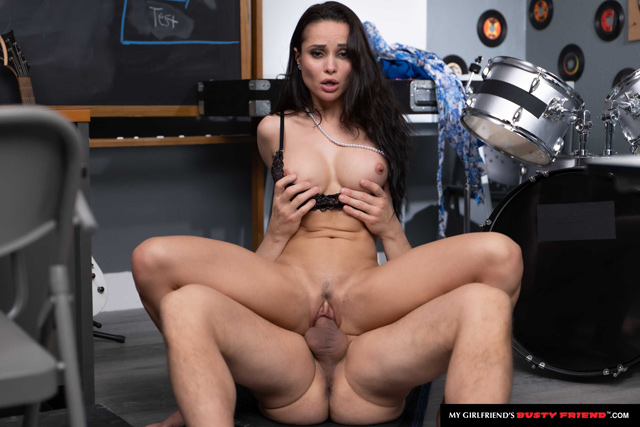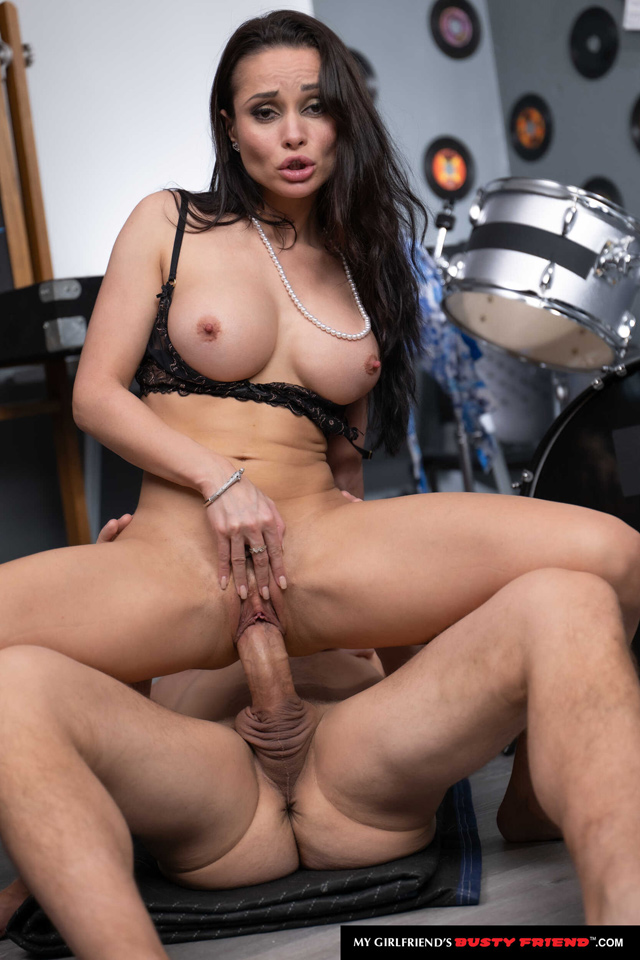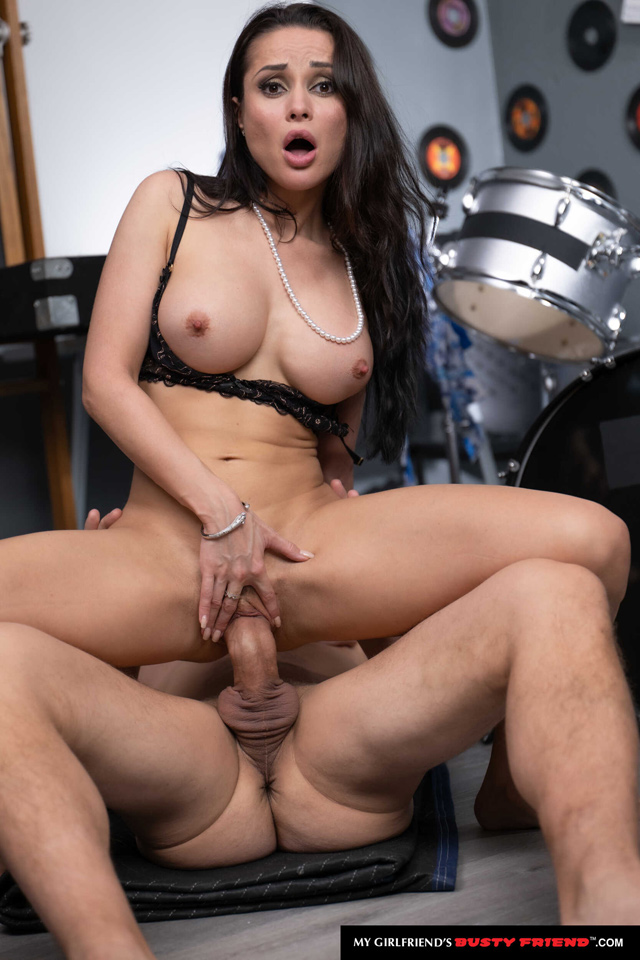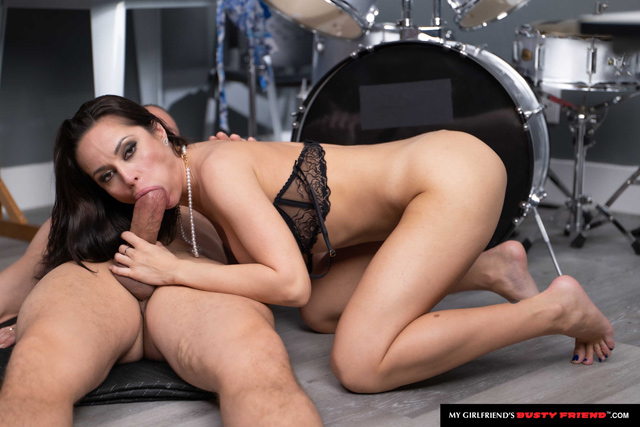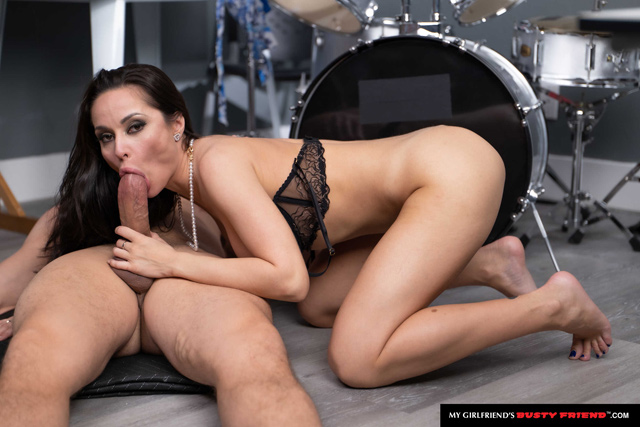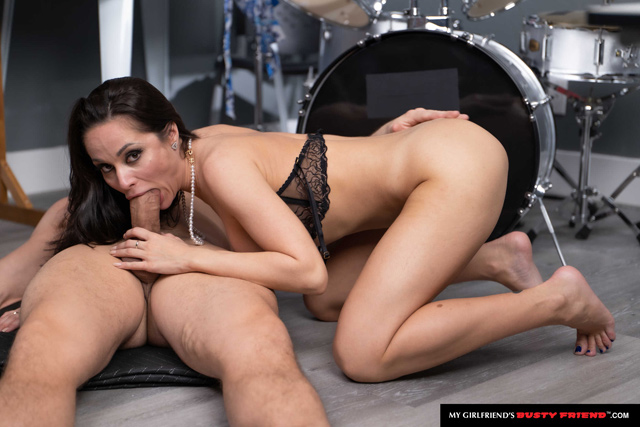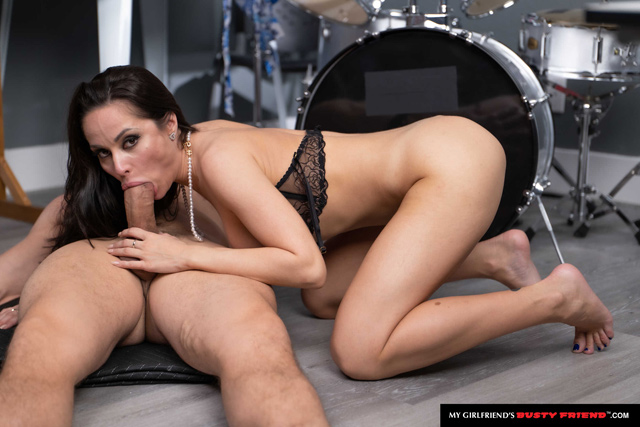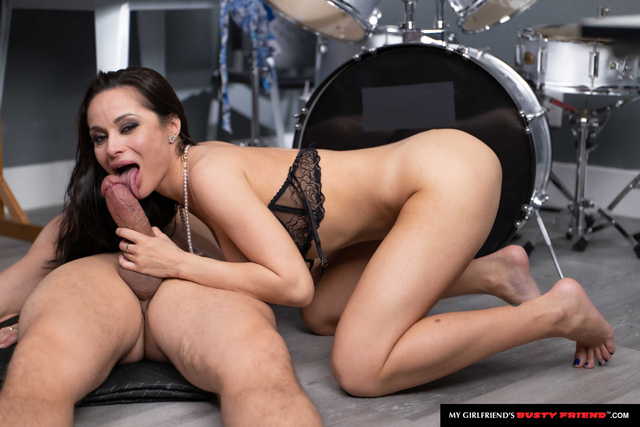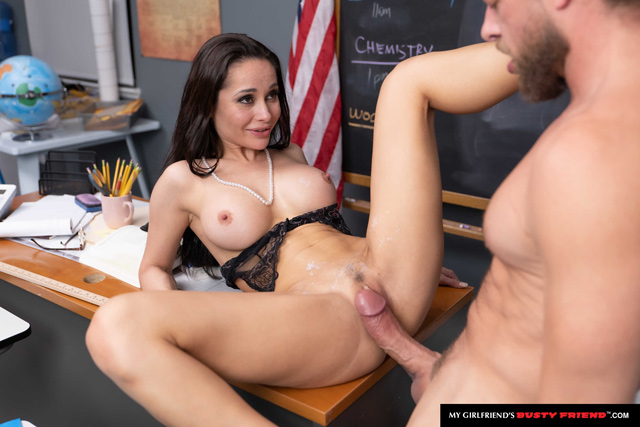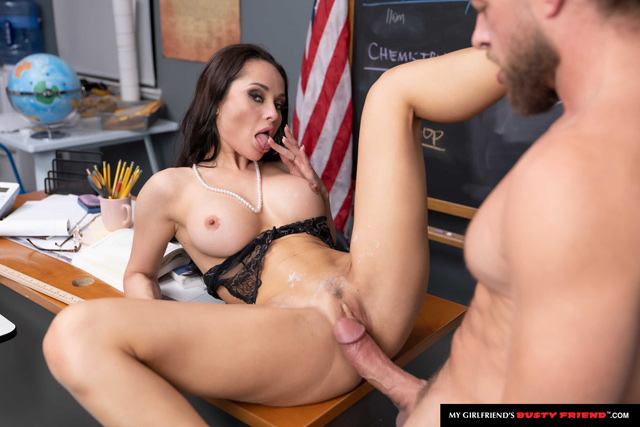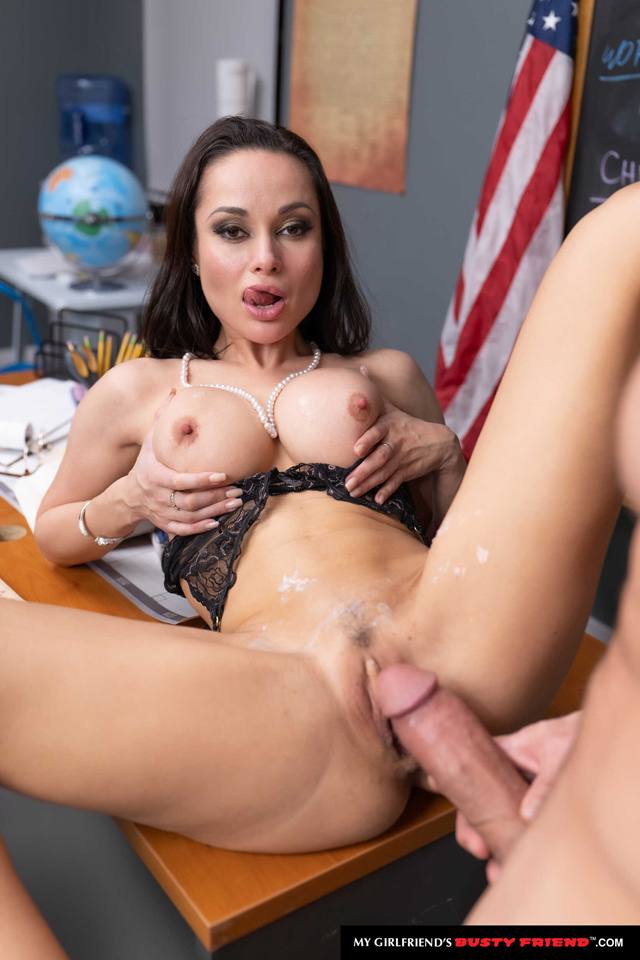 Watch this smoking hot new porn video starring busty MILF goddess Crystal Rush in My Girlfriend's Busty Friend with Brad Newman now having sex in music class!  Join Naughty America for all the hottest pornstars in hardcore sex inside in HD, 4K, VR, AR & Mobile!

Continue in the Pornstar Interviews category or return to cover of Porn Corporation magazine.
View more of babe Crystal Rush. Previous:  Sexy Hotwife Crystal Rush Fucks Guys At The Club
Read our last Pornstar Interview released:  Misha Montana Interview For Porn Corporation
See all of the Naughty America porn.  Related:  Violet Myers Interview For Porn Corporation
Catch up on all of the latest Porn News or check out the hottest New Porn Sites released lately.
More news showcasing Naughty America:  New Virtual Reality Porn Site: Real Pornstars VR
Tags:
4K
,
4K Video
,
babe
,
babes
,
big boobs
,
Big Boobs Are Cool
,
Big Tits
,
bisexual
,
blowjob
,
boobs
,
booty
,
bra
,
Brad Newman
,
brunette
,
busty
,
cheating
,
class
,
close up
,
close ups
,
Crystal Rush
,
cum
,
cum hungry
,
cum. facial
,
Cumshot
,
cumshots
,
erotic
,
Exclusive Interview
,
exotic
,
fit
,
fitness buff
,
flexible
,
Fuck My Jeans
,
fun
,
hardcore
,
hardcore xxx fucking and sucking
,
high heels
,
HOT
,
Instagram
,
Interview
,
jizz
,
legs
,
lesbian
,
licking
,
lingerie
,
Los Angeles
,
masturbation
,
mature
,
MILF
,
mobile
,
mobile porn
,
model
,
muff diving
,
My Girlfriend's Busty Friend
,
Naughty America
,
Naughty America 4K
,
New
,
nipple
,
nipples
,
Only Fans
,
oral
,
orgasm
,
panties
,
petite
,
piercings
,
Pink
,
Porn
,
porn 4k technology
,
Porn News
,
pornstar
,
Pornstars
,
premiere
,
pussy
,
sapiosexual
,
sex
,
sex crazed gym rats
,
sexy
,
Solo Interviews
,
special
,
spread ass
,
streaming
,
streaming movie
,
streaming movies
,
streaming porn
,
streaming video
,
streaming videos
,
tight
,
tight ass
,
tits
,
Twitter
,
UHD
,
UHD 4K
,
ultra high definition
,
world premiere
,
x videos
,
XXX