Browsing articles from "August, 2010"
Friday the 13th brings you a brand new revolution in the adult cams industry, you don't want to miss the grand opening of VSex.  Watch as they welcome you to the future of live cams.  Now you have the power with your mouse to do all the dirty things you always wanted to do to that slutty cam girl.  Ever been online with a cam girl and she just wasn't doing it the way you wanted to see it?  That will never happen again now that you have the power.  It's just the same as any other cam site, except her dildo is connected to your mouse.  You can thrust it, vibrate it, twist it, all with moving your mouse.  No software is required, just buy credits and take control at VSex.Com  You control her fucking machine's every move with your mouse!  Click here to check out the action now, be part of the very first interactive mouse controlled dildo cam show and the the first to fuck her with your mouse!  They'll be opening our doors at roughly 7pm EST (4pm PST) tonight!  Don't miss this. Join to make sure you are the very first person to try this new live cam feature!
Here are just a few of the sexy girls you can actually fuck tonight with the power of virtual live interactive cams using mouse powered dildos!!  Can you make their live models cum harder than ever before?
CLICK HERE TO GET IN ON THE ACTION NOW AND BE THE FIRST TO CONTROL OUR MACHINES!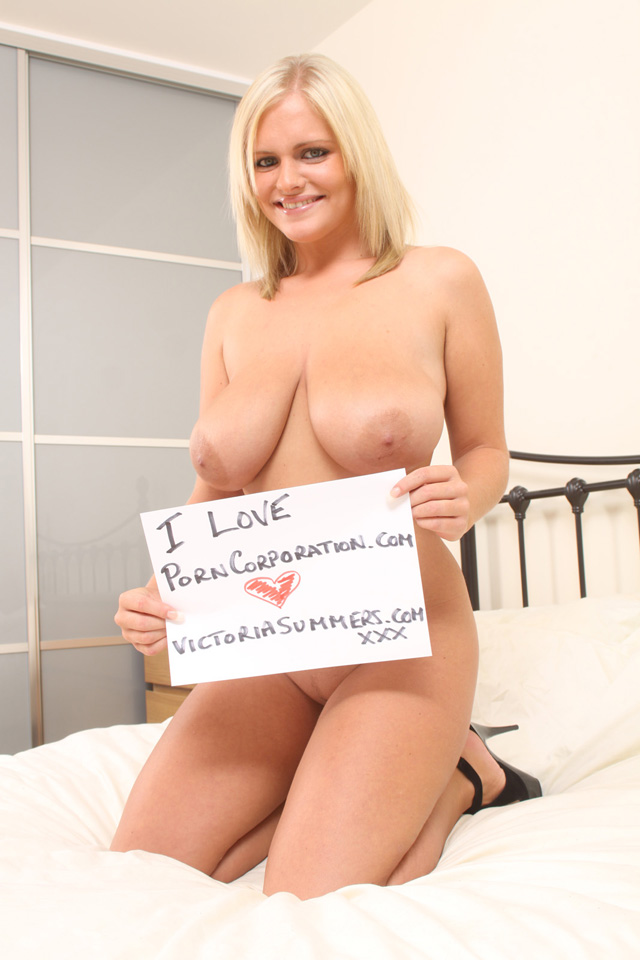 Victoria Summers is an all natural 34H big boobed British teen who LOVES Porn Corporation.  Who could blame her?  Victoria went to an all girls private school, so you know what that means!  She is the black sheep in her family after getting in so much trouble at reform school for busting for being a horny little lesbian loving tart!  She was caught in the showers, sneaking out at night, even in the confessional!  She really is a naughty schoolgirl nympho and that is why we love Victoria Summers so damn much.  It is hard to believe this natural beauty is only 19 years old until you meet her in person, such a great set of boobs to go with that fun, easy going personality.  We actually call her by her nickame Charley that she got at private school.  It just seems suitable.  No matter what you want to call her we are just glad she is sharing that gift she was born with of those massive 34H titties!  Victoria is one of our favorite Porn Corporation Girls to hang out with, because she just can't keep playing with those big boobs of hers…  Visit her website by clicking here or on the banner below to check out some of her kinky lesbian fun and see more hot pics and movies of stunning, down to earth blonde Victoria Summers aka. naughty Charley.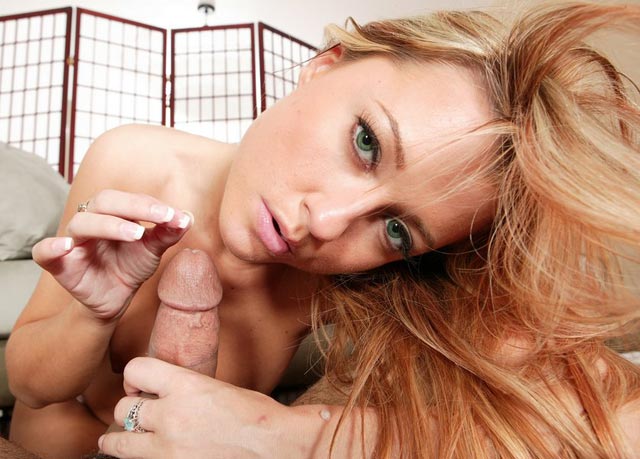 Meet Ginger from Extreme Ball Busters… she sure is sweet & spicy!  This naughty nympho will give you a handjob like you have never seen before.  She loves to bite, punch, pinch, slap, squish with her knees and crush your nuts with her feet wearing high heels!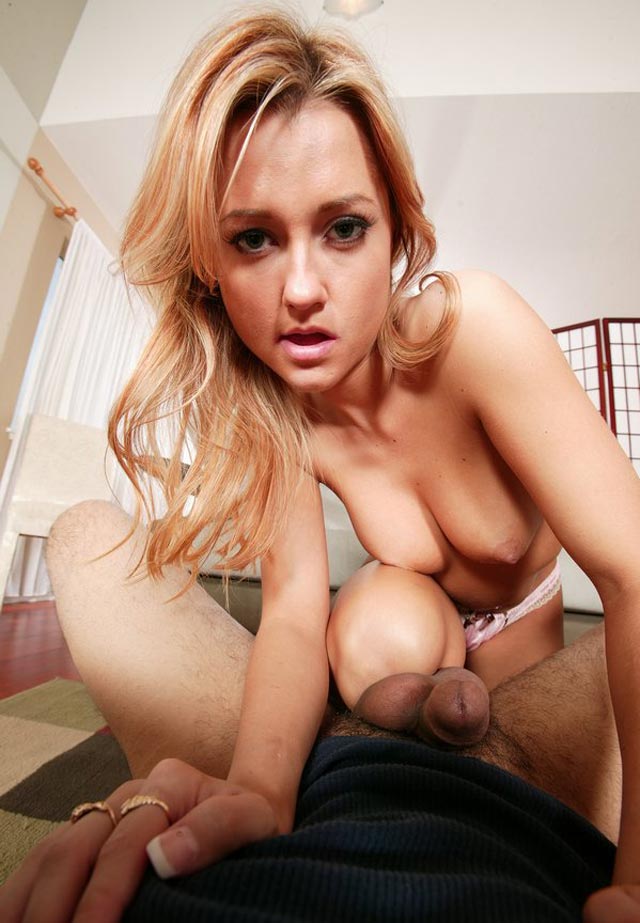 See more from stunning Ginger and other insane ball busting amateurs and pornstars by clicking on the pic below…  Don't you want to see Ginger literally kicking the jizz right out of his junk?  You've gotta check it out!
ENTER EXTREME BALL BUSTERS HERE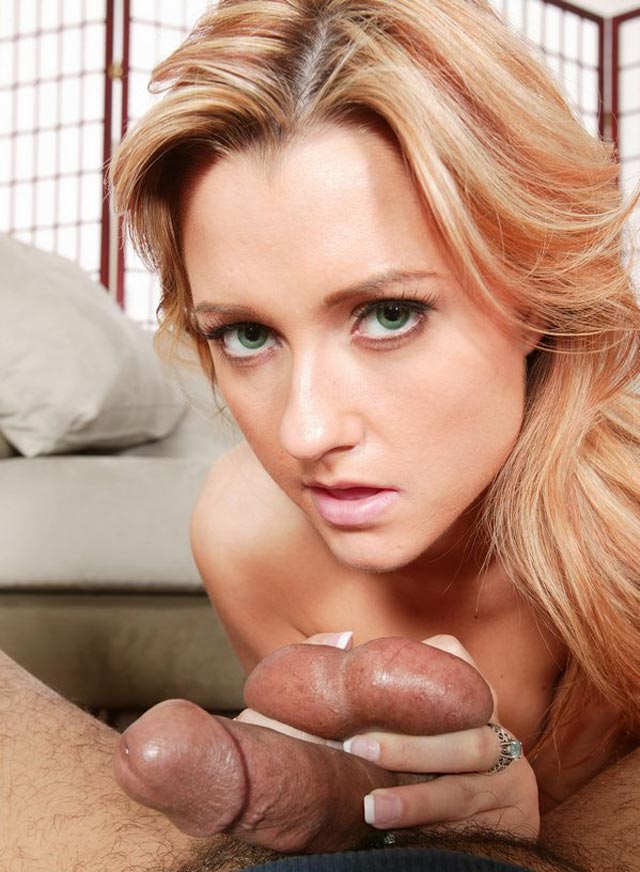 Damn!  That must hurt… She is crushing his balls with her hands pretty hard.  What a crazy bitch!  My kind of slut for sure.  Gorgeous and deadly… You know even with all the kicking, punching, biting, squishing, pinching and flicking she still makes him cum like a fountain!

Do you want to see this hot blonde amateur girl Lylith bound in strict metal restraints strapped to the ground and then tortured with snapping rubber bands on the sole of her feet, all while getting fucked by a powerful dildo machine… not to mention the magic wand vibrator making her pussy dripping wet with cum.  You just have to watch her multiple orgasms and the sexy little moans she makes!
Check out more hardcore Device Bondage by clicking here now!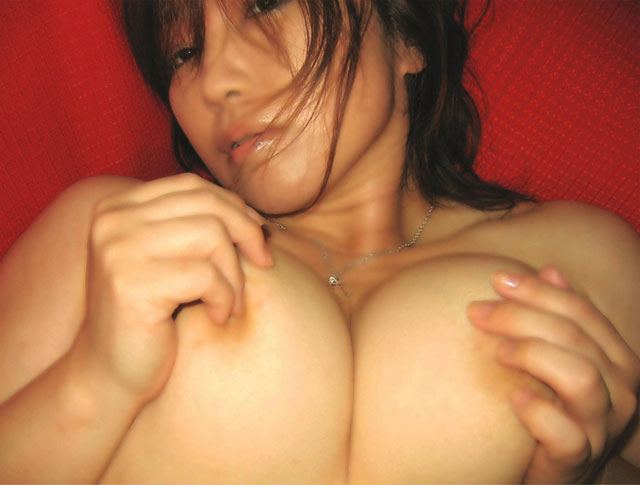 I saw this insatiable Japanese cam whore with the biggest tits the other day and she was making me so hard in my pants as I watched her play with her giant tatas… I just had to take her for a ride.  It was worth every penny, watching her fuck herself silly with all kinds of dildos and toys in both her ass and pussy!  Visit marikocyann's personal live webcam now or check out more hot Japanese cam girls live.


Naughty little teen tart Kara Novak thinks she is ready to take on the all powerful massive dick on Whitezilla… But can Kara take his HUGE cock?  The is screaming from pain and pleasure and can barely fit his massive dick into any of her tight little orfices!
Watch more free Whitezilla sample movies on the tour here by clicking here to ENTER WHITEZILLA now!

Enjoy this small free collection of amazing round asses, dripping wet and puffy nipple close ups and hot, hot pussy pictures collected from various sources on the internet.  Download a quick .rar of these +the other 16 pics here for free. Here is a sample below so you know what to expect!  Come back to Porn Corporation for more free porn everyday, from full length updates, exclusive member's content from our network and download full picture sets from amateurs and pornstars!