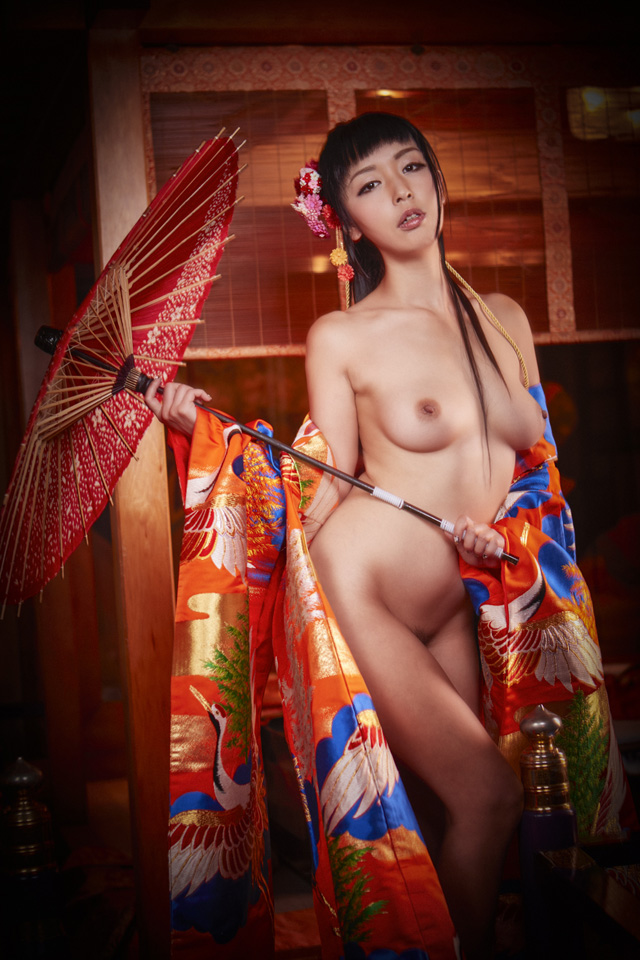 1. How long have you been involved in the adult industry and how did you begin your career?
MARICA HASE:  I got into the industry in 2009. so I've been working as a porn star for 10 years.  I've also been working as a mainstream model since when I was 18 years old. Some of the photos that I took as a mainstream model for TV and magazines were naked, but not adult in nature. I love acting, so wanted to get more acting gigs. Then, I auditioned to become a contract star at a point that I was actually not interested in sex.  So if you add up my adult and mainstream, it's about 20 years.
2. We all adore your style and the fact that you are born in Tokyo, Japan. What was it like growing up for you in the Kantō region?
MARICA HASE:  Japan, especially Tokyo is completely different than it is here in California. It's more like New York. I would say it's more busy. Tokyo is the biggest city in Japan. I really enjoyed growing up there. I went to private school, took a lot of classes like swimming, piano, and art. I had lots of activities to keep me busy and I didn't watch much TV.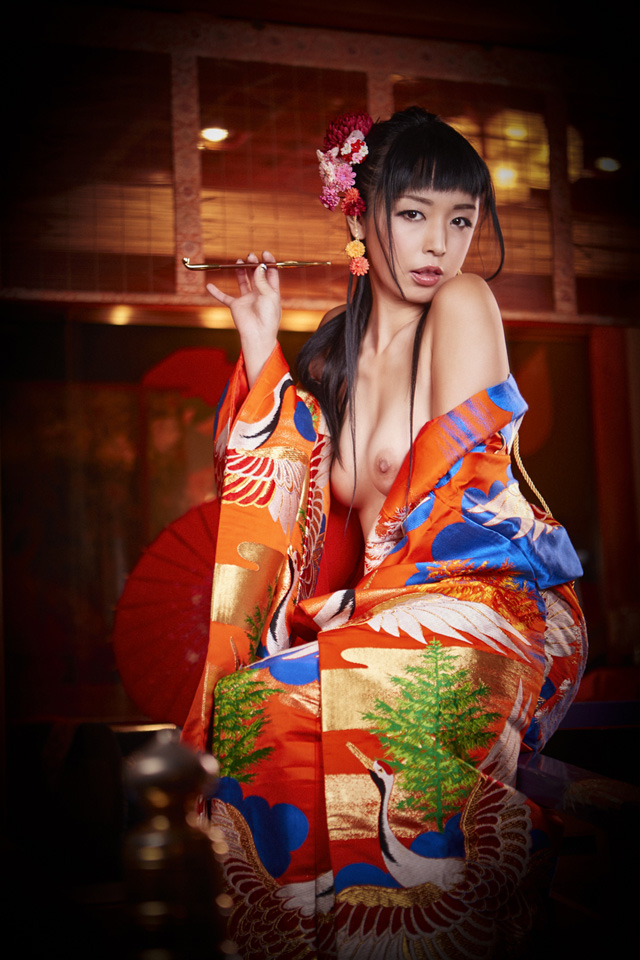 3. Please tell us how and what made you decide to make the transition from being a Japanese Gravure model to crossing over seas to become America's Sweetheart and everyone's #1 Japanese porn star!?
MARICA HASE:  I love this question. It makes me happy that you asked—thank you! I never thought about becoming a porn star in the US, so I didn't study English or American culture or porn. I figured it would be too difficult to move to the US and how different it was from Japan. Plus, learning English wouldn't be easy.
While I was still in Japan, a director spoke to me after a big shoot. He since it was two years since he shot me the first time. He didn't think I'd do well as a porn performer, but he was very impressed with my performance. He told me I was perfect and that I should become an international porn star. I thought he was joking and said, "Oh that sounds fun". Then, I contacts a couple of American porn companies and now I'm here!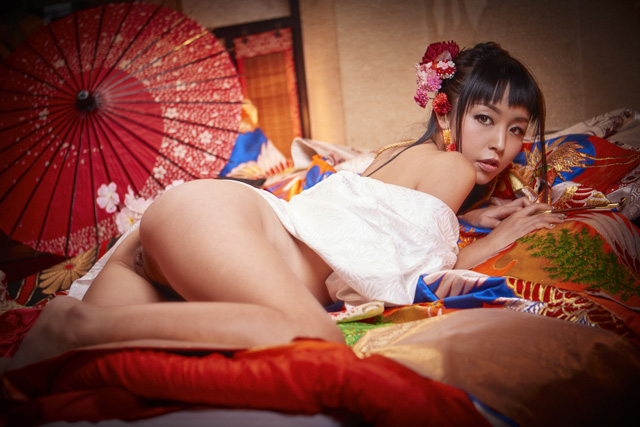 4. Please tell us a little bit about the way the cultures in the AV Idol industry in Japan and the American pornography industry differentiate. In your opinion what is the best part of both cultures?
MARICA HASE:  We have so many differences and porn is a completely different job in both countries.
In the US, the porn stars are the boss-they decide what agency to go with and which shoots to accept. There are so many options for us to choose from here. An American porn star can create a great career by themselves. People can become whatever they want, as long as they're not lazy, they can do well.
In Japan, agencies and contract studios are the bosses. They hire us. Once you belong to an agency, they decide what jobs you will take, as well your career as a porn star, your personality, etc. At my first meeting with a contract company, I had to answer questions a certain way while they interviewed me. They wanted me to be a very shy, innocent girl and say I'd only had two ex-boyfriends before I became a porn star. To be a porn star in Japan, you have to be chosen by an agency first. It's very hard, but once they take you, you're protected and can focus just on being a performer.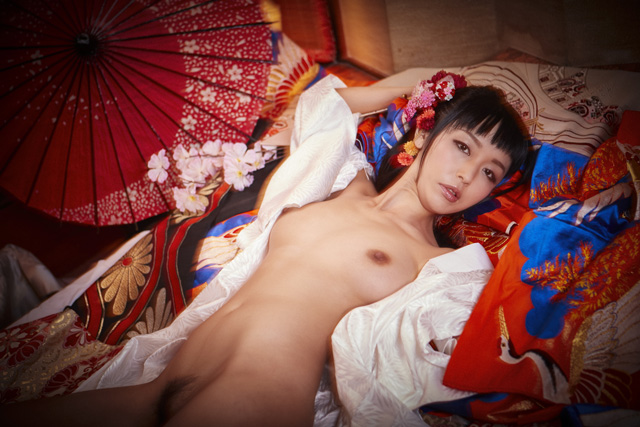 5. Please tell us about the most popular and bizarre sex fetishes in Japan that are not as prominent or known in North America?
MARICA HASE:  There are tons of fetishes, but they generally make us cover up pussies and dicks by pixelating them. They have to find another way to be erotic without showing pussy or dick.  One thing I loved to shoot in Japan was being molested in a crowded train or bus. I was also a big cum slut—on one shoot, I drank 100 guys cum at the same time.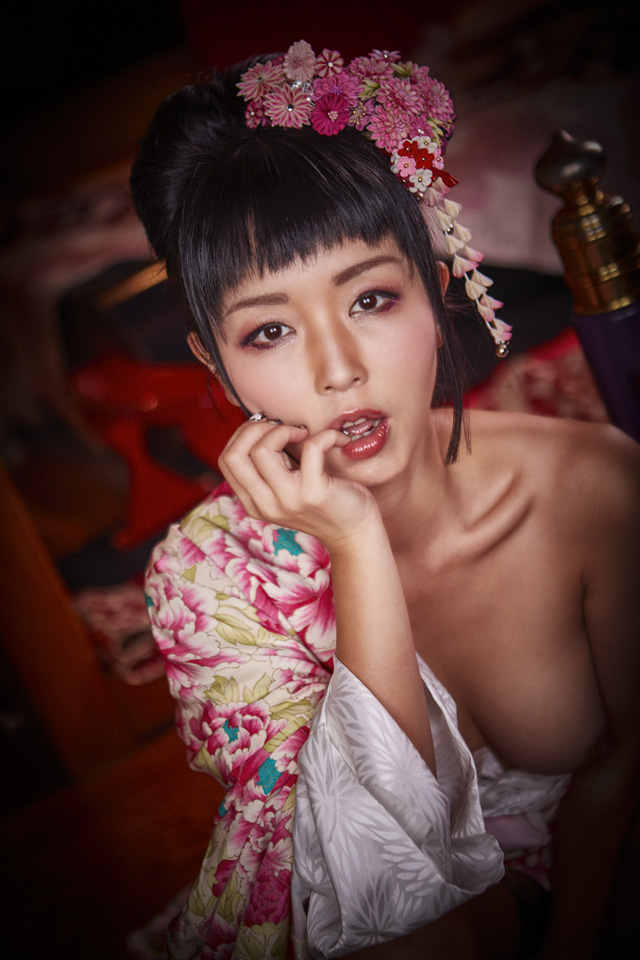 6. What parts of Japanese sex culture or culture in general do you wish North America would incorporate more into the Western way of being?
MARICA HASE:  I don't think we need to incorporate anything. I enjoy the differences and styles.
7. You are not just America's kawaii girlfriend… Are you aware that you have a large fan base in Canada?
MARICA HASE:  Yes. Arigato. I was in Ottawa last December to feature dance. It was snowing a lot so I spent most of my time at the hotel, but I did get to take naked flash photos in the snow one day. I wanted to have a chance to meet more of my fans in Canada, but it didn't happen.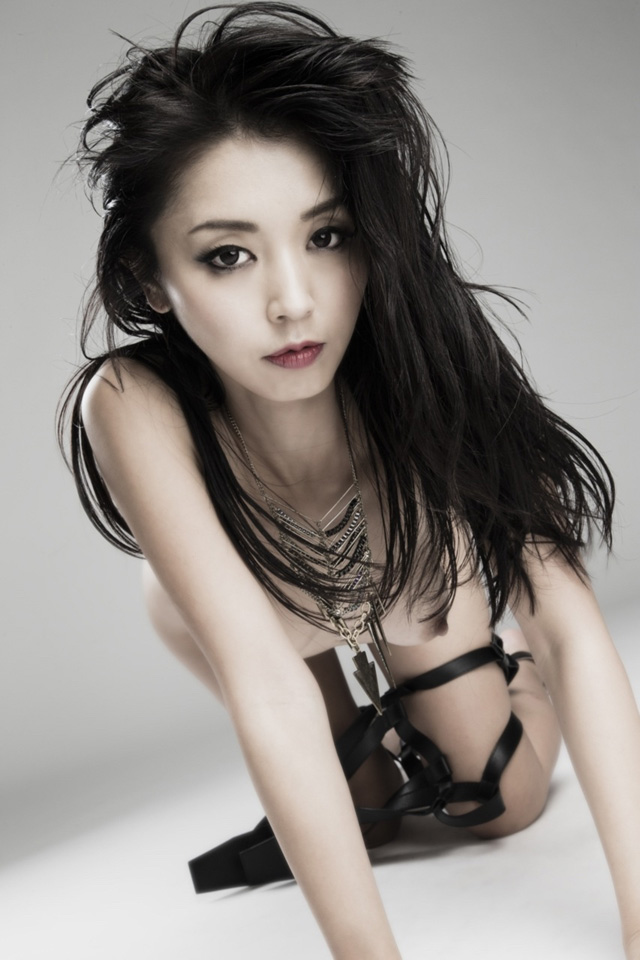 8. You have a unique modeling profile as you are prolific in on-set versatility and capable of filming vanilla or fetish porn or fill the roles of a teen model or a MILF. In regards to that statement, Marica what is your favorite type of scene to shoot?
MARICA HASE:  I'm always hungry for new adventures and want to try different things every day—that's why I became a porn star. Right now, I'd say my favorite thing to shoot is being a school girl. But tomorrow, I might say being a MILF is the role I'd like to take on that day.
9. Please tell us your fantasy porn set. If you had a dream shoot, what would it be?
MARICA HASE:  This really happened as a script on a Kink set but I would do it slightly different. A male talent caught me and put me in the cage, and he can do whatever he wants to me. I'll be his cute pet. It wouldn't just be about sex, but also it would show our chemistry through our lives as pet and owner. The chemistry part might take 48 hours to show.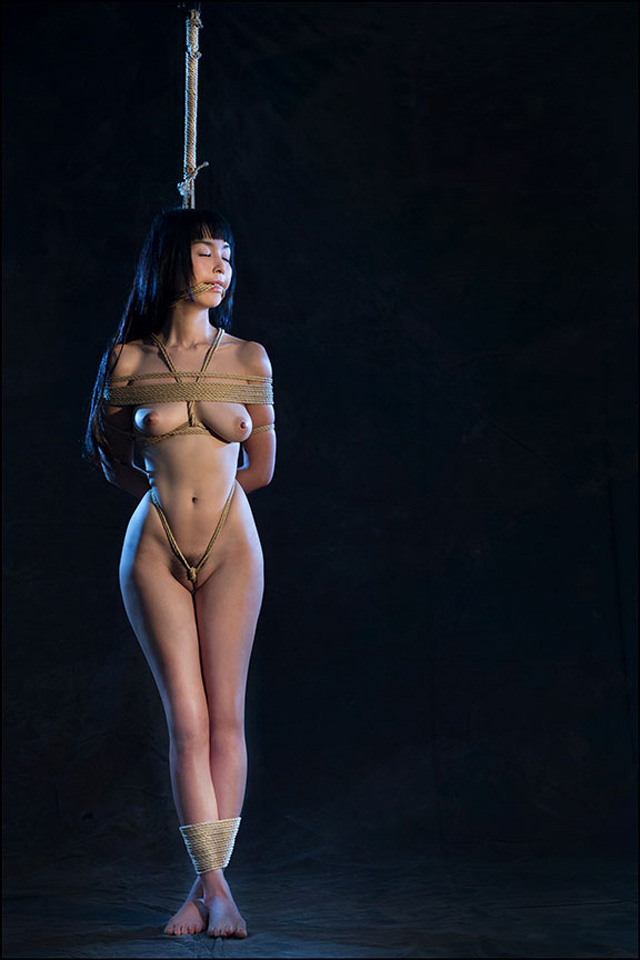 10. I remember in January of 2013 we were thrilled to feature you [pictorial] as the Penthouse Pet of the Month. At the time you were still quite new in the American porn business. You are still the only Japanese model to be crowned a Penthouse Pet! What did that mean to you then and what does it mean to you now?
MARICA HASE:  I didn't know how big deal it was when I became a Penthouse Pet. There's no Penthouse Magazine in Japan and my English skills weren't really great at the time. I really couldn't understand why people kept to saying congratulations to me.  Now, I know it's a big deal. I'm so appreciative that they picked me as the only true Japanese Penthouse Pet from Japan. Other Japanese girls were Japanese/American and not born in Japan, like me. I'm so proud of myself. I learned a lot from everyone at Penthouse—they taught me to be a strong and sweet lady and they're my family now.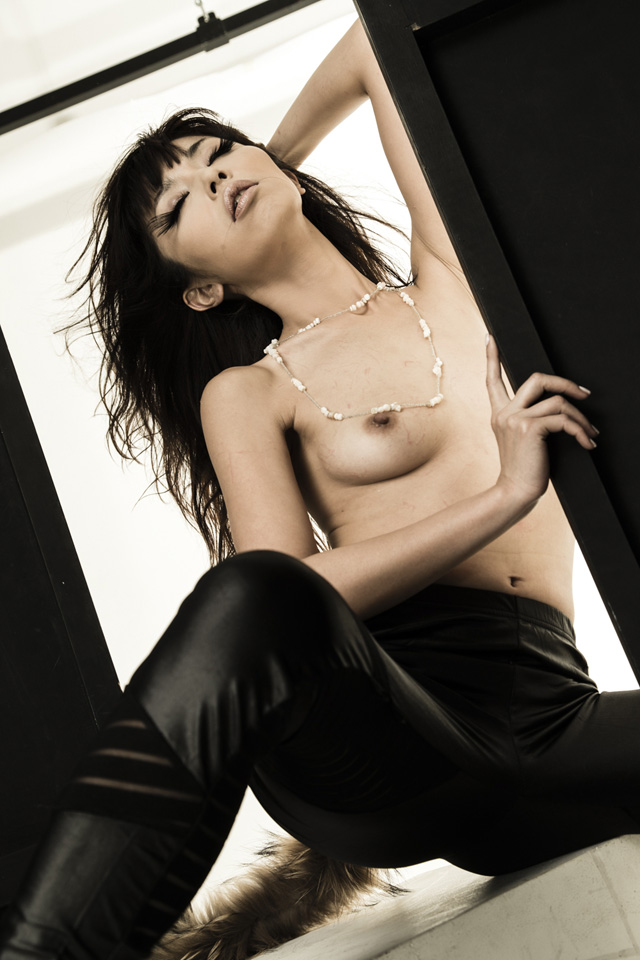 11. My heart hurt and I was shocked to hear that you were diagnosed with Breast Cancer. Like many others, I have family members who have gone through this. We were all so happy you created a Go Fund Me for a place to show support and love during this tough time. Your fans and the adult community have come together to let you know that you are not alone and show you that we really are a family in our own rights. Please tell us what it means to you to see that support from fans and co-workers and know how much we all truly care!
MARICA HASE:  Thank you for your support! My fans and industry family has given me so much love and courage and they have donated money, and that means a lot. You guys make me strong. I feel like I can beat cancer now and will be back to shooting soon.❤️
*If you have not already donated, please take the time to check out Marica's Go Fund Me Page and remember no amount is too little to donate! If you cannot donate, please share her Go Fund Me page as every little bit helps! After Marica's medical & accrued expenses are paid, if there is any money left over she has graciously promised to donate it to the City Of Hope.*  More details here.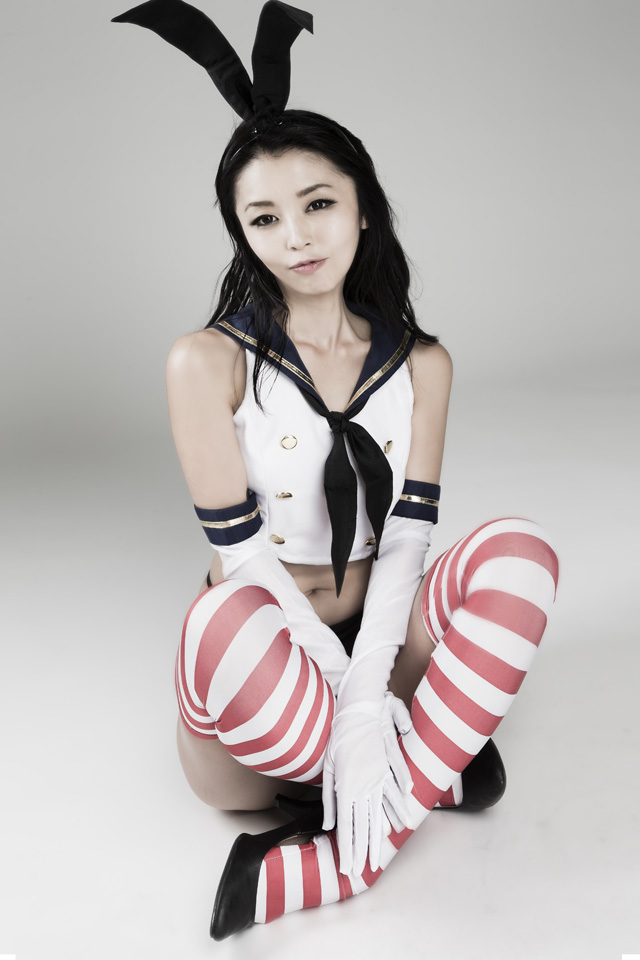 12. You are very brave and have displayed such a strong spirit and great energy throughout the year. You've truly have been a shining example for women going through a breast cancer diagnosis and are inspirational to us all. Not only are you still filming, but we see you've been doing home repair projects, preparing your taxes and all the time manage to keep a smile on your face and exude tons of energy! In less than 2 weeks you are scheduled to have a bi-lateral mastectomy and breast reconstruction surgery on the 19th of March at the City of Hope Facility/Providence Hospital. How are you feeling for the upcoming surgery?
MARICA HASE:  Of course, I'm scared and feel like I'm getting a little bit weak. But, I just want to be win, which means enjoying my life, even if I have cancer.
13. I truly wish you the best Marica and we are all looking forward to a healthy & happy recovery for you and your re-entry back into performing in the adult industry! How are your feelings about your first scene back?
MARICA HASE:  I think I'll keep creating content about cancer for my YouTube channel. Also, I'll answer question if any if my fans ask me about my cancer. I think my experiences can help others. But, please forget that I have cancer just when you guys watch my porn after I get back. I need guys to cum a lot to my porn. You can't cum if you're feeling sorry for this poor girl who had cancer.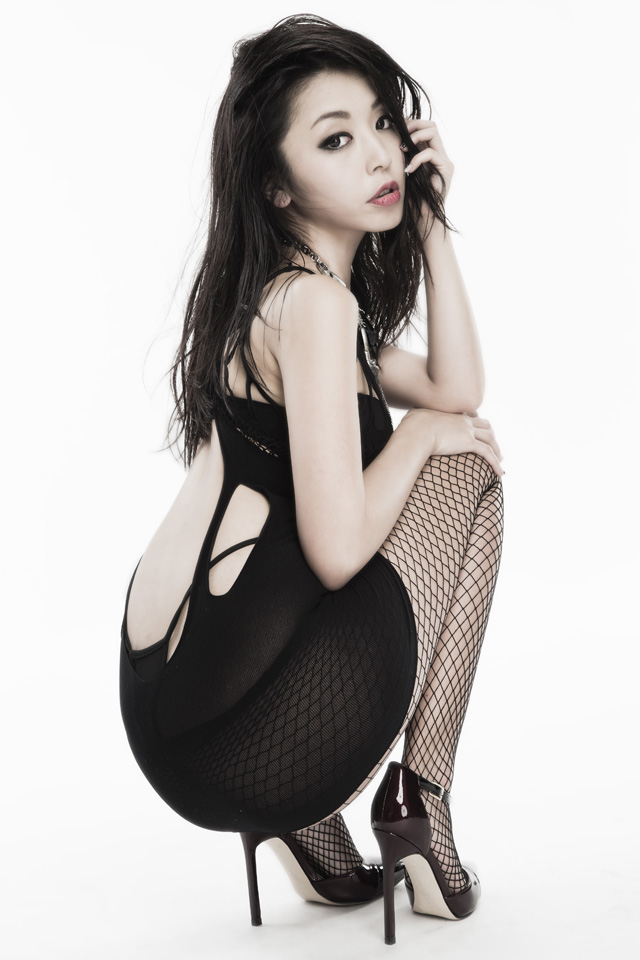 14. What do you want the future to hold for you in terms of porn scenes after you return? Do you have any companies in mind that you feel would be right for your return debut?
MARICA HASE:  I'd like to try more roles with English dialogue like Wicked, Tushy and/or Lady Gonzo. Of course, I want to shoot more for Kink and Penthouse, because those are my favorites!
15. You are a sex symbol that everyone loves & wants! What we what to know is what YOU want… Please share with us your biggest turn-ons and what makes you horny Marica?
MARICA HASE:  Lily Cade! I always thought I wasn't bisexual. But I met her at a party and didn't know who she was, and she suddenly kissed me. After that I had a crush on her. She makes me horny!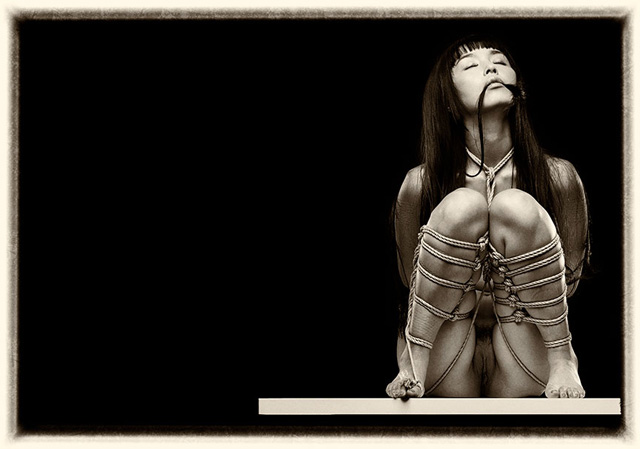 16. What is your favorite sexual position or act?
MARICA HASE:  Missionary with choking and maybe some wax at the same time.
17. Please describe to us what makes you cum the hardest?
MARICA HASE:  A Hitachi Magic Wand and dick at the same time. BDSM makes me cum a lot, too.
18. When you are not on set shooting amazing porn, filming YouTube videos for your awesome channel, filing taxes & doing home repair, what do you like to do?
MARICA HASE:  I just love to create and love challenging myself to creating stuff. I also love just petting my cats on my bed or reading a book all day. But, I'm too busy for that. I will finally have time that and will be able to spend time with my cats and reading books all day after surgery! Yay!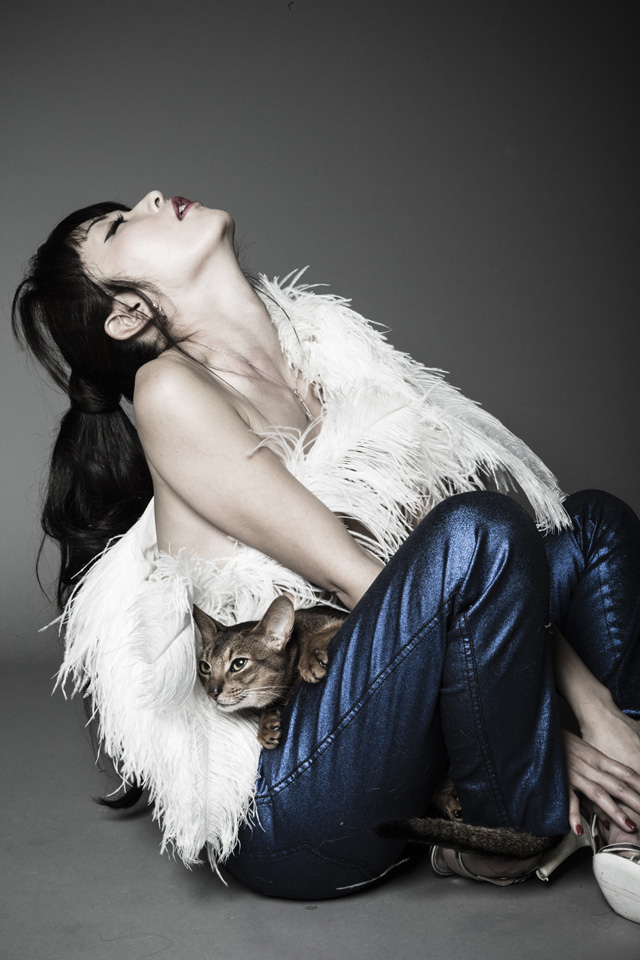 19. Please share with us the simple things that are the nearest and dearest to you! What can you not live without?
MARICA HASE:  My cats and my lucky doll Bussan who is a famous YouTuber on my YouTube channel.
20. Leave us with a true taste of Marica Hase. If you were ice cream what flavor would you be?
MARICA HASE:  Strawberry. I don't know. Strawberry ice cream looks too cute and I want to be cute.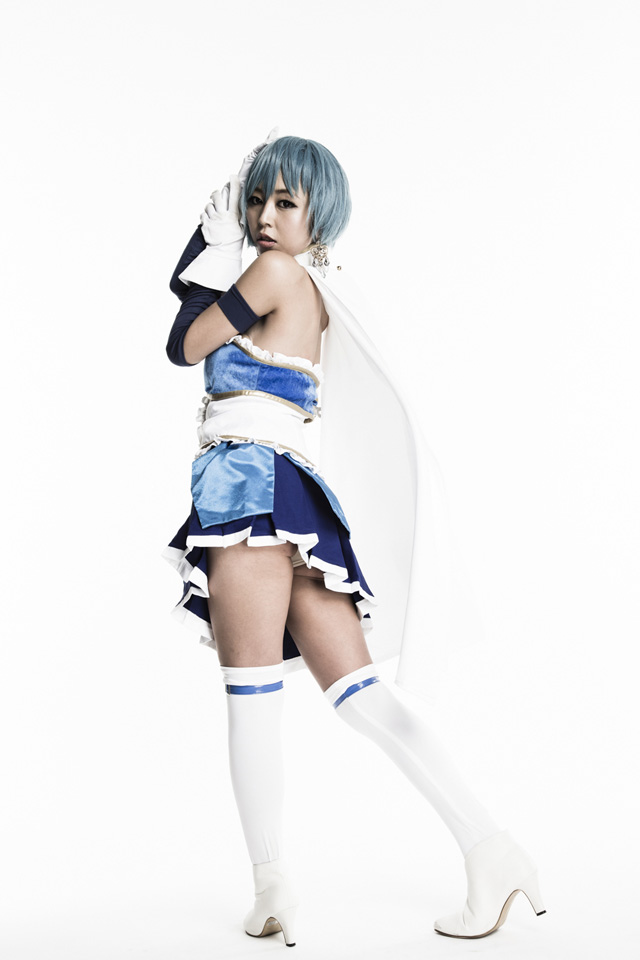 21. Where can the fans connect more with you! For the record, please share with us your official social media links.
MARICA HASE: Twitter – Instagram – YouTube: Marica Hase Official Channel – Only Fans – Snapchat – Facebook Fan Page
Interested in seeing Japanese born adult superstar Marica Hase in adult JAV movies as a new idol shot in Japan near the beginning of her porn career before coming over seas?  See Marica Hase at JPorn Access & watch her up to date new porn videos shot while visiting Japan!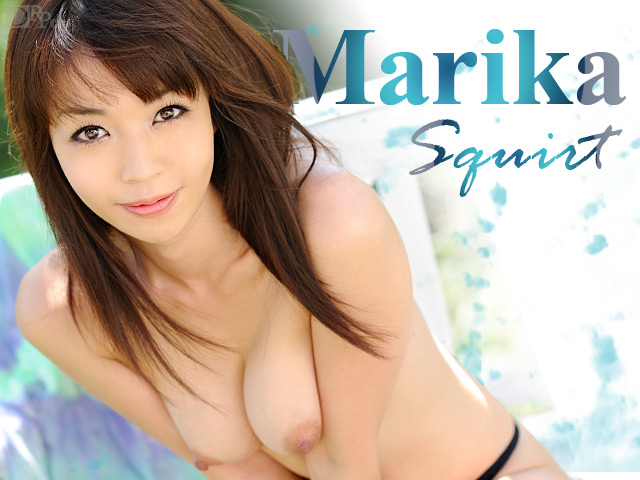 Marica's hottest new scene was released just a month ago in February [2019] starring Penthouse Pet sisters Marica Hase & Mary Moody make sweet lesbian love!  Friends who cum together, stay together and sisters are forever!  View more of Pet Marica Hase or Penthouse Gold.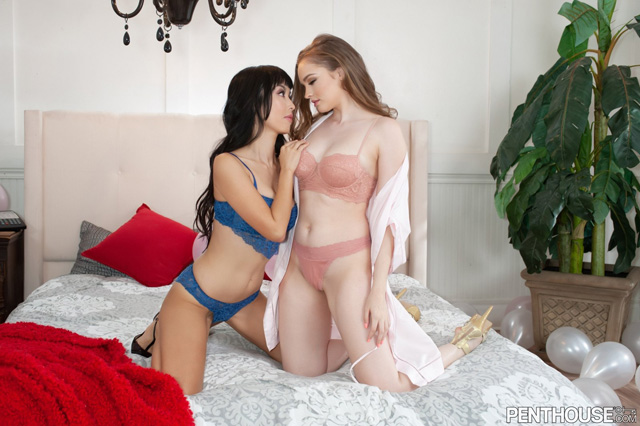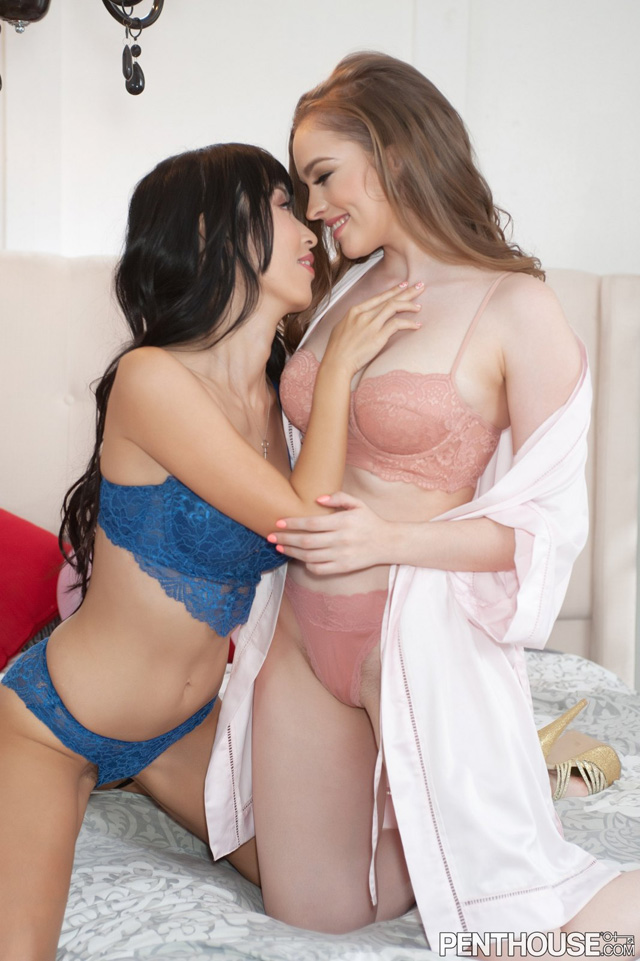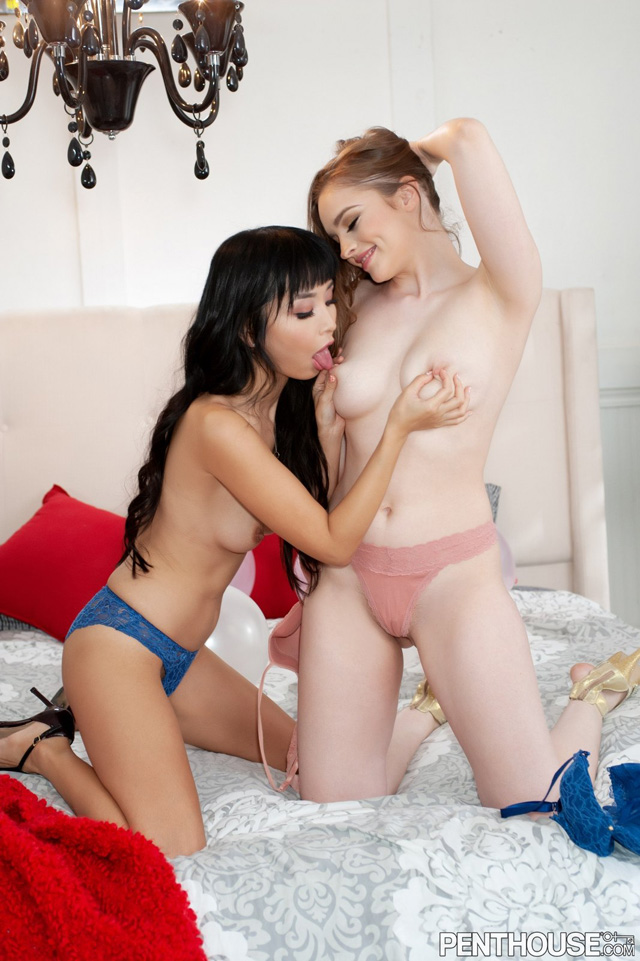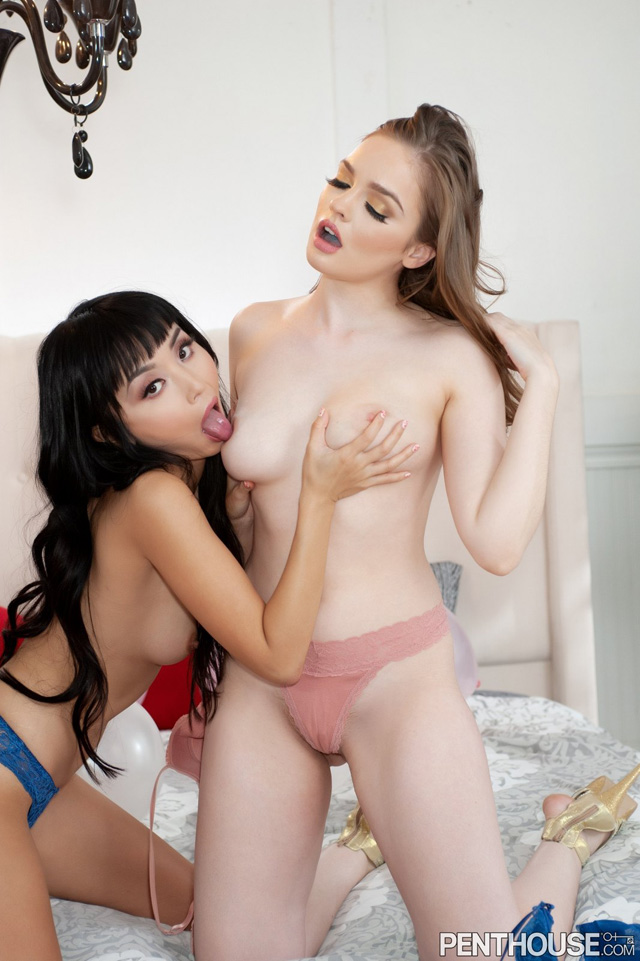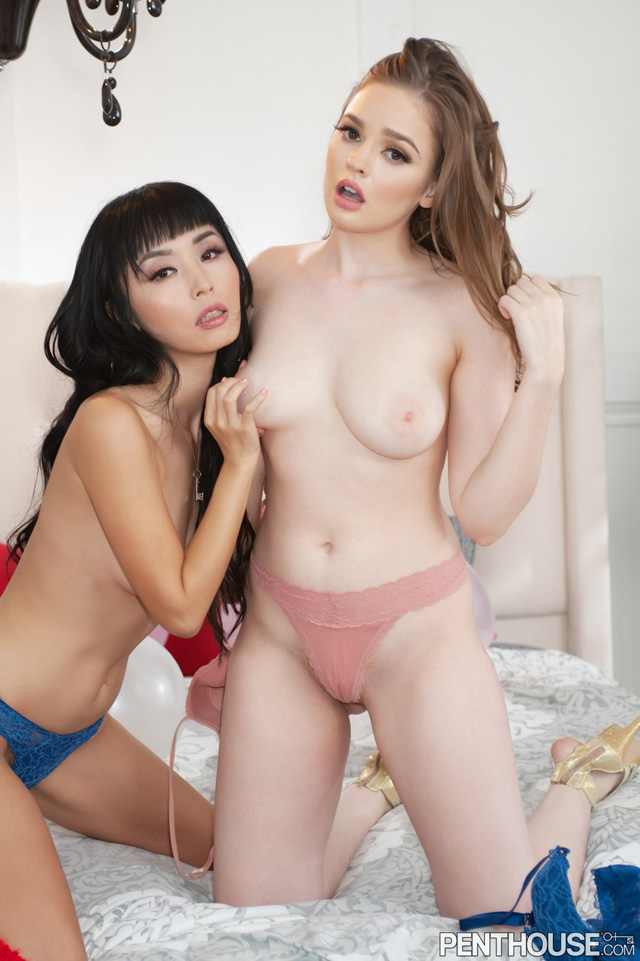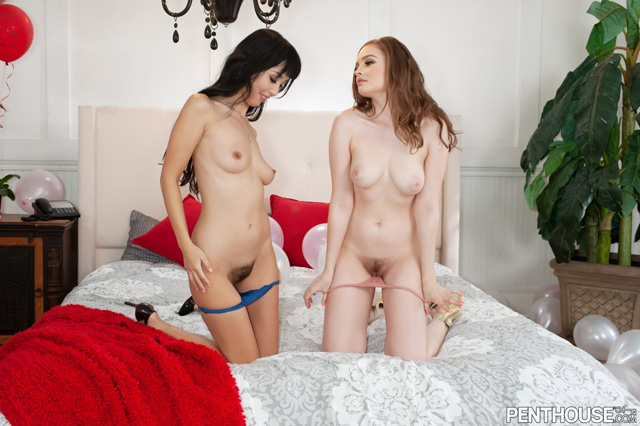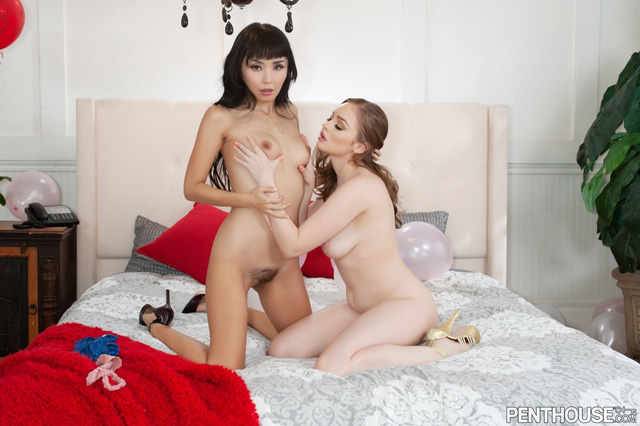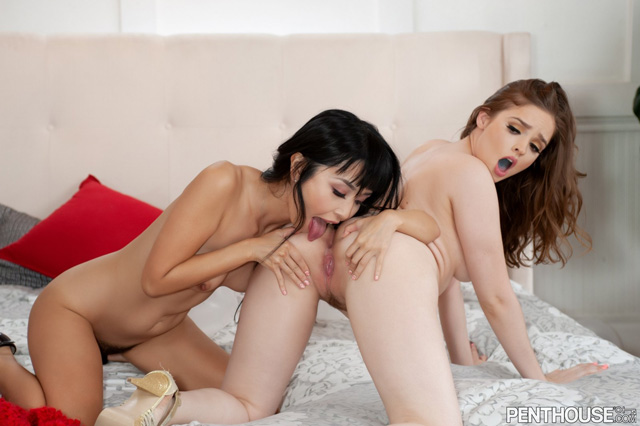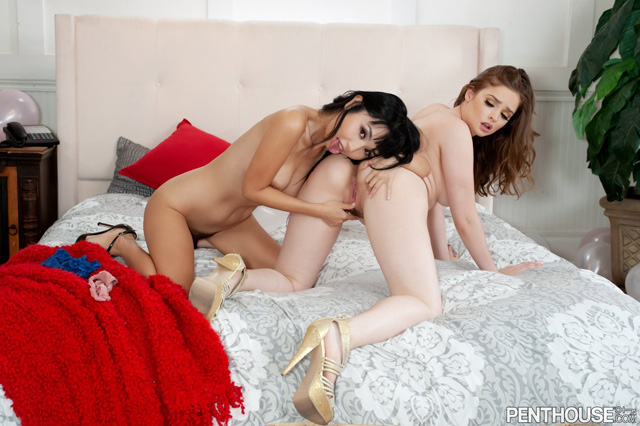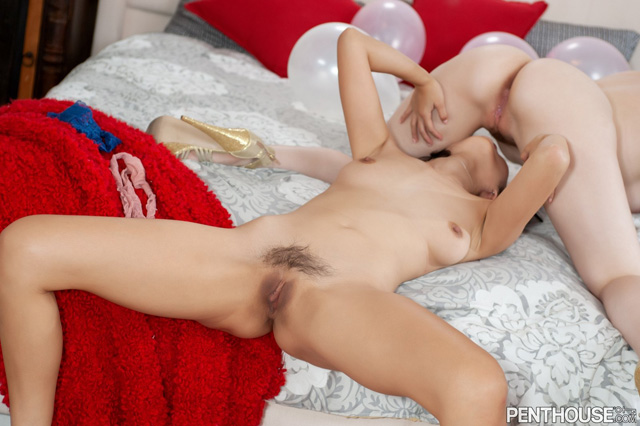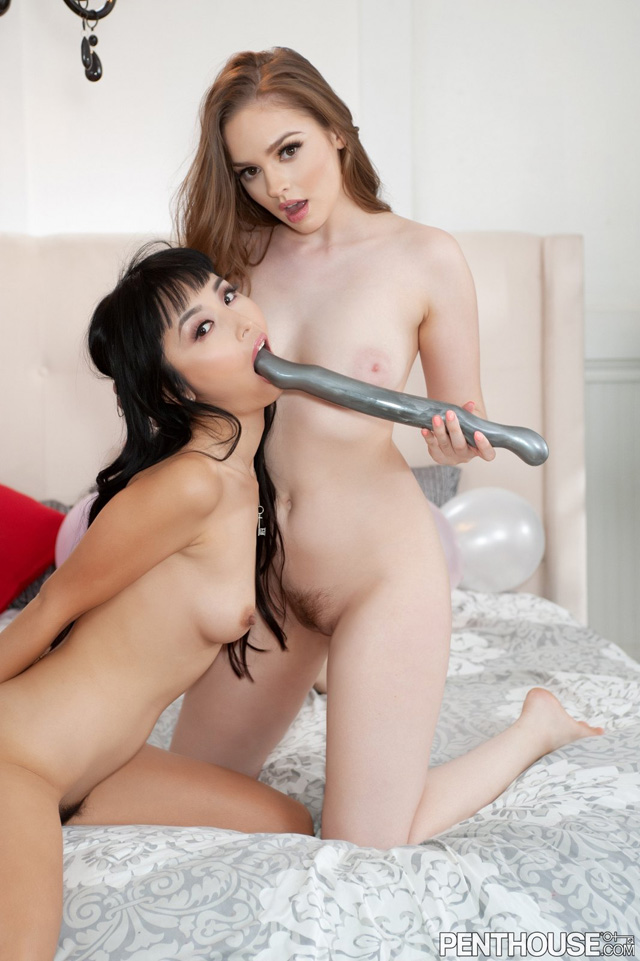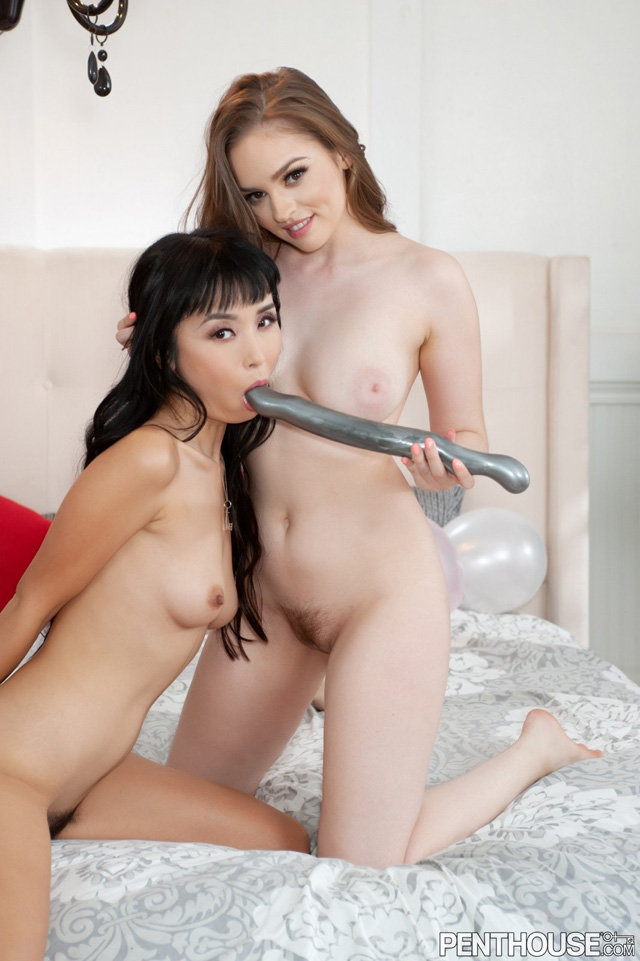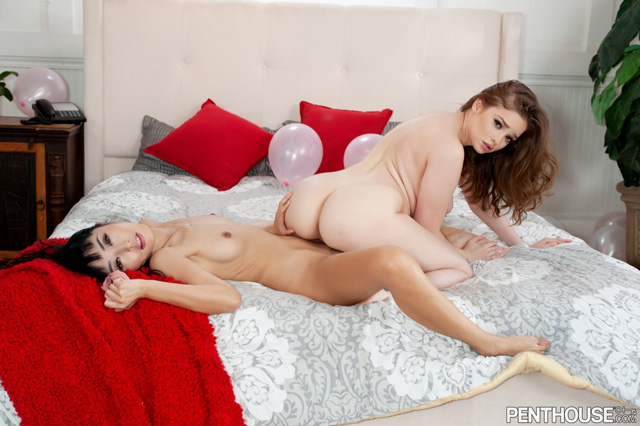 For more of Penthouse Pet Marica Hase & her pet sister Mary Moody visit Penthouse Gold!  Want more new Marica Hase content?  Enter the Official Site of Tokyo born American sensation Marica Hase and get your $5 PASS to the entire Puba network including the official sites of Asa Akira, Mia Lelani, Christiana Cinn, London Keyes, Romi Rain, Summer Brielle, Elsa Jean, Nicole Aniston, Abigail Mac, Lolly Ink, Kiki Daire & more with over 40+ official pornstar sites!


Continue reading Pornstar Interviews category or return to cover of Porn Corporation magazine.
Recent Marica Hase news!  Please read: Support Marica Hase: Breast Cancer Sucks!
See more of babe Marica Hase in our Japanese Porn & Pornstars & Asian Porn categories. Top:
Pornstar Marica Hase Launches Official Site – Marica Hase Penthouse Pet For January 2013
Read pornstar Karen Fisher's commentary:  Why Paying For Your Porn Is Important
More intimacy with stars: Natasha Nice AMA!  Pornstar Nastasha Nice Answers All Your Questions
Peep the hottest topics: New Porn Sites – Zips – News – 4K – 6K VR – Comics – Games  – Gloryhole
Tags:
all natural
,
American Girls
,
art
,
Asian
,
Asian Babe
,
Asian Girl
,
Asian Porn
,
Asian Sex
,
ass eating
,
ass licking
,
AV Idol
,
babe
,
babes
,
bdsm
,
bondage
,
boobs
,
booty
,
bra
,
bunny
,
busty
,
Canada
,
cosplay
,
costume
,
crazy
,
cum
,
cum hungry
,
cute
,
dildo
,
dildos
,
erotic
,
Exclusive Interview
,
exotic
,
Facebook
,
fantasy
,
fetish
,
fingering
,
fishnets
,
fun
,
Fundraiser
,
GoFundMe
,
hairy
,
hairy girls
,
hairy MILF
,
hairy muff
,
hairy pussy
,
hairy pussy porn
,
hairy woman
,
hairy women
,
high heels
,
HOT
,
icecream
,
insane
,
Instagram
,
Interview
,
Japan
,
Japanese
,
Japanese AV Idol Marica Hase
,
JAV
,
JPorn Access
,
legs
,
lesbian
,
lesbians
,
licking
,
lingerie
,
Marica Hase
,
Marica Hase VIP
,
mature
,
MILF
,
Miss Mary Moody
,
model
,
naked
,
natural
,
natural woman
,
natural women
,
New
,
nipple
,
nipples
,
nude
,
Only Fans
,
Oriental
,
panties
,
Penthouse
,
Penthouse gallery
,
Penthouse Pets
,
Penthouse pics
,
Pink
,
Porn
,
Porn News
,
pornstar
,
Pornstars
,
premiere
,
pussy
,
rimjob
,
rimming
,
rope bondage
,
sex
,
sex toys
,
sexy
,
shibari
,
small tits
,
Snapchat
,
Solo Interviews
,
special
,
stockings
,
tight
,
tight ass
,
tits
,
Tokyo
,
toy
,
toys
,
Twitter
,
upskirt
,
wild
,
wild natural hottie
,
wild natural hotties
,
world premiere
,
XXX
,
YouTube