Read this exclusive interview with Lincoln Lease, the creator of BLM to discover it's origin and unlock the secrets of how Black Label came into being…
Black Label Magazine has recently launched its brand new porn site dedicated to bringing you luxury adult content intended purely for connoisseurs of life's finer things. This isn't just porn, it's art. So what is Black Label?  It all began with a couple, Lincoln & his sexy wife Famke and a Saturday night out on the town. After returning home to play with Lincoln's new camera, intended to be used on their extensive travels (an important factor in Black Label's style) Famke stripped down into her La Perla lingerie and they decided to indulge themselves in a little photography fun together. After all why not?
As they feast their eyes on the photos of his nearly naked wife they were stunned. They were beautiful & artistic and it was truly a shame the world could not see these as it would not be appropriate for Famke's day job. Famke joked "You should start a magazine." … "But I took it seriously", admits Black Label's director & photographer Lincoln. He always had an eye for design [which rings true as the breathtaking BLM studio was designed & built by his own hands] and they secured a studio to offer boudoir photography.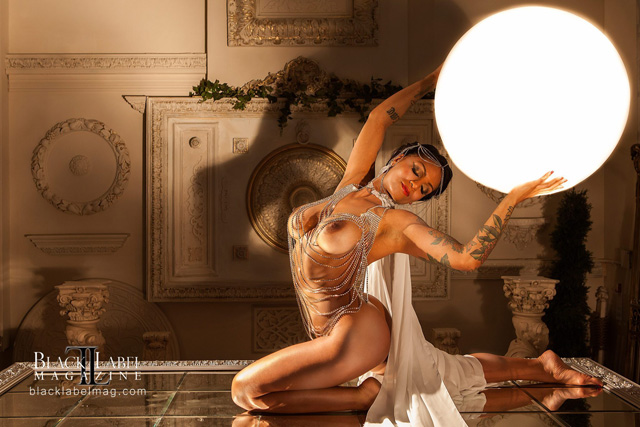 "So I got into my first big studio, shot a big portfolio with models. See [above]: Erte's Pleasure (Sandria Dore) and [below] Her Own Party (Victoria Sloan)..the two first "Black Label" pictorials… I had all this imagery and had only used 5 pics or so for the boudoir site/to show clients….so what to do with the rest? They're beautiful… shouldn't they be seen?"
Famke's words echo in Lincoln's head as he stares at the tantalizing art he has created with the beautiful boudoir models.  He had done some minor graphic art for his day job so he began creating a magazine layout and working on the first issue of Black Label Magazine.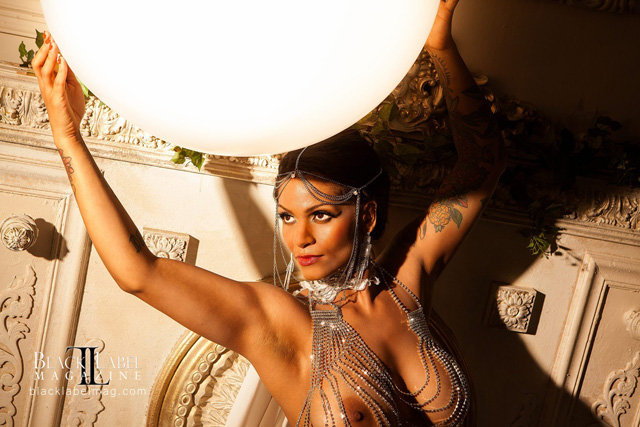 "That quickly evolved into a further pushing of the creative limit; working with strippers & adult stars who were comfortable baring all for the camera allowed us to hone the skill of depicting sensuality tastefully and with the hint of a movie scene. Then we started shooting little sexy clips. With the idea in mind that we'd attract lingerie companies to contract us to create for them as well as advertise." Lincoln shares with us how Black Label Magazine evolved into the full concept laid out for you today. "We got a few Couture lingerie houses to buy into that idea…but sadly the big mainstream lingerie houses with money are still deathly afraid of "porn"….and we were right there in the edge."
"It was Darcie Dolce who suggested I should do porn first. And it was right around the same time as the credit card processors slapped us with the same restrictions and fees as they do porn sites."  Lincoln continues to tell me the story on how Black Label Magazine began as I hang on every word.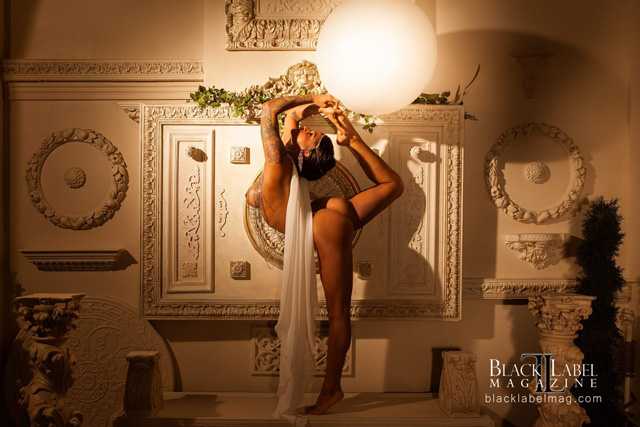 "So I was like, Why not? This is what people really want anyway. So if I'm going to have to follow the same rules and pay the same fees I may as well have my cake and eat it too! … Thus we shot Palace Pussy with Darcie [Dolce] & Verronica [Kirei]….and now here we are!"
Today Lincoln and Famke work side by side creating Black Label Magazine every step of the way.  It's a big job to create a full magazine and online membership site with streaming videos with just 2 people!  They take their time investing quality and artistic merit into every angle & aspect of production.  From filming and photography to editing and post production promotion everything is held to a higher standard. By the way, they still have day jobs as well!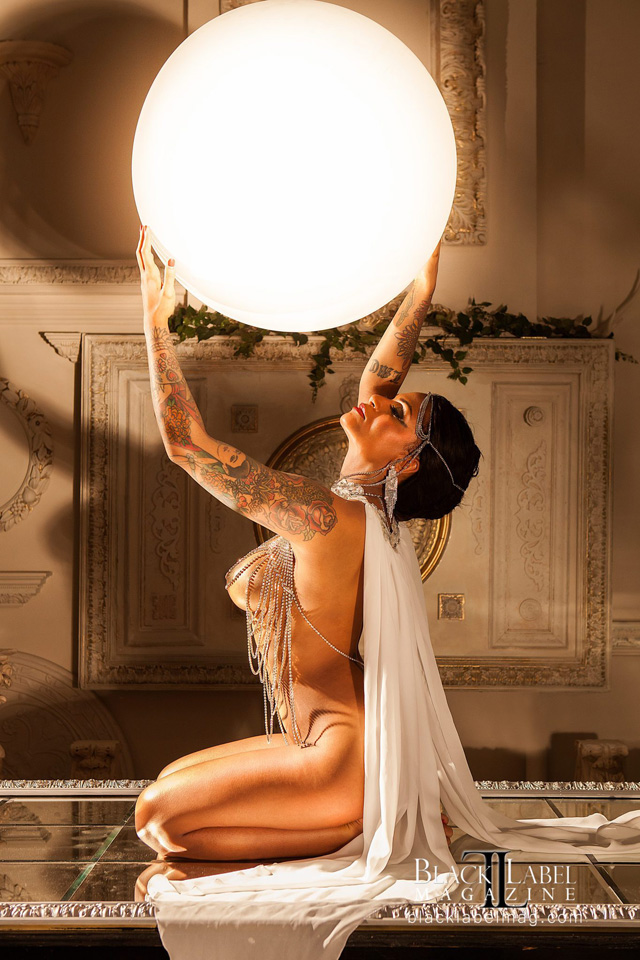 Featured pictorial teasers: [Above] Erte's Pleasure starring Sandria Dore.  [Below] Victoria Sloan in Her Own Party.  Pictorials shown here are shot by photographer Lincoln Lease and assistant director Famke.  View these full editorial shoots available inside the member's area.  Join Black Label Magazine for as low as $12 a month to access the magazine, all the full editorial and pictorial galleries & incredible solo and erotic lesbian porn videos inside!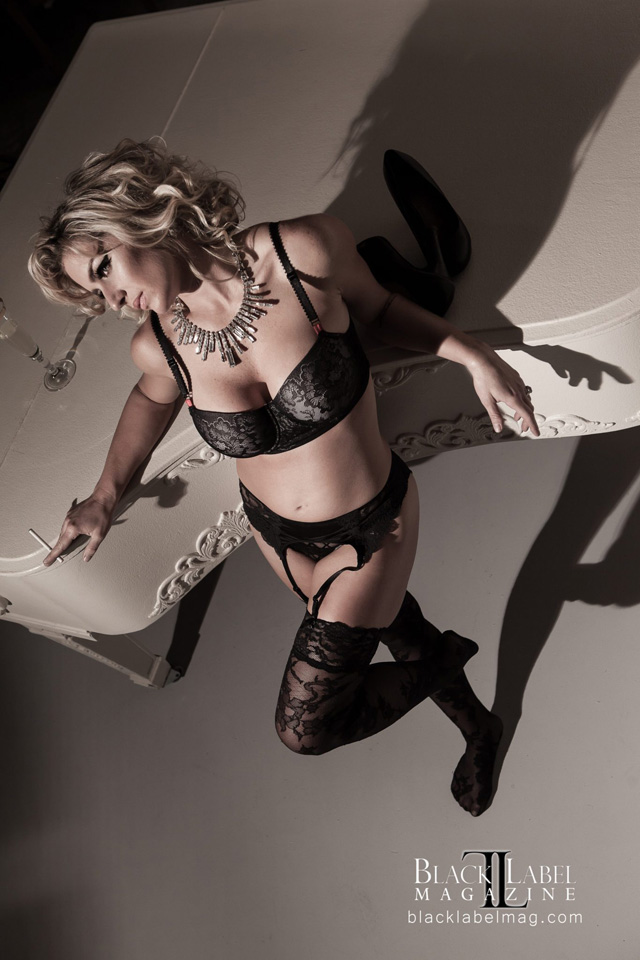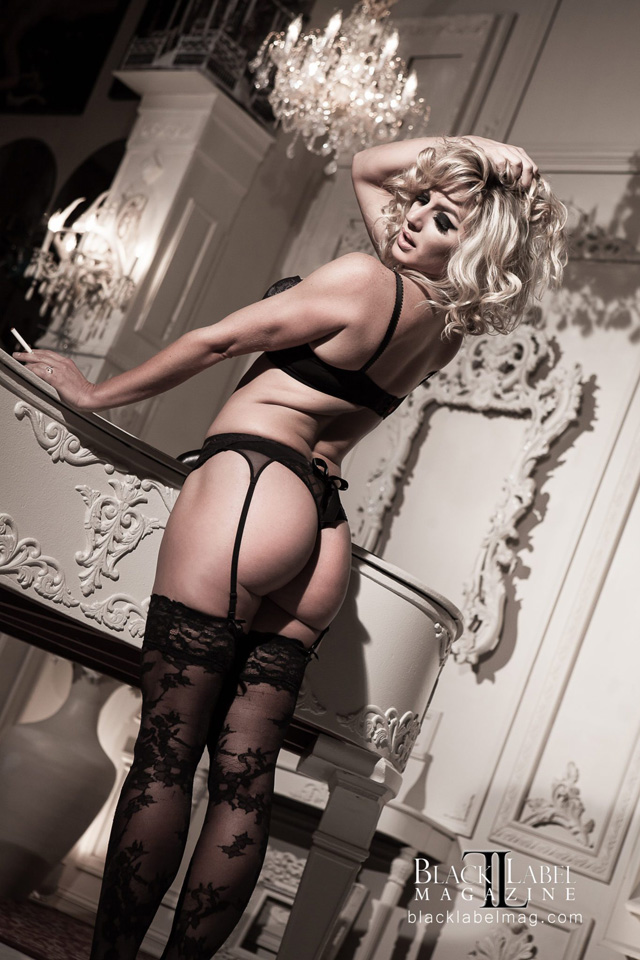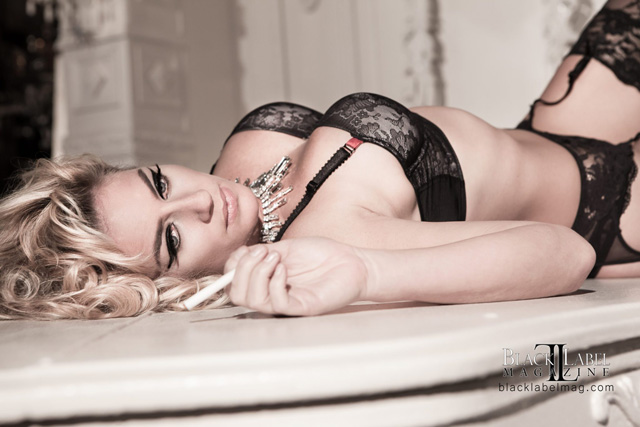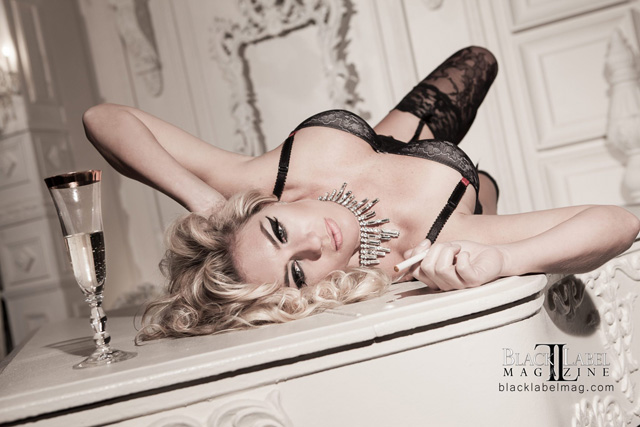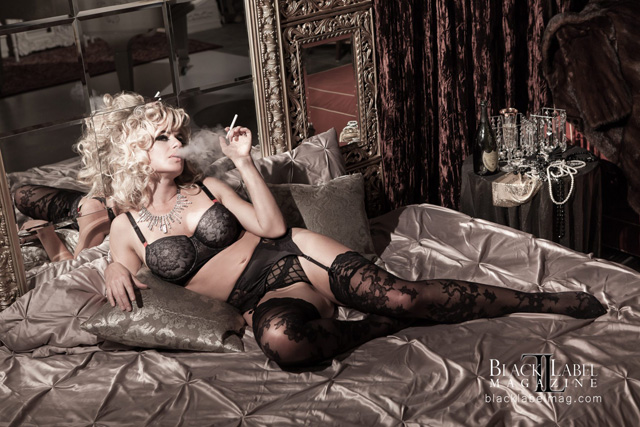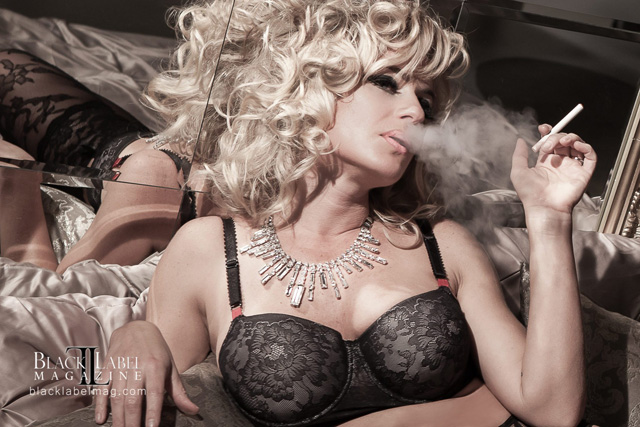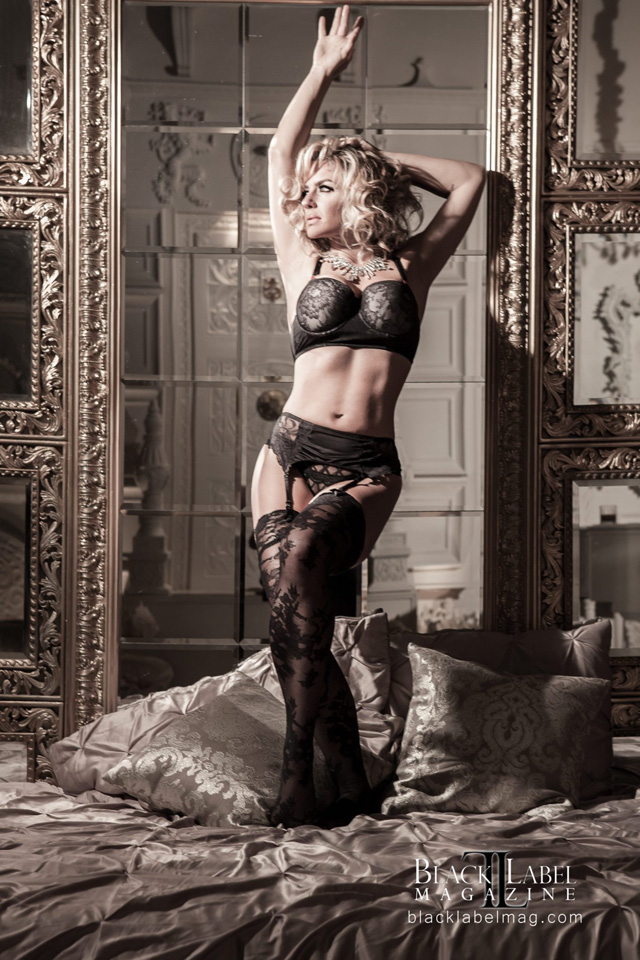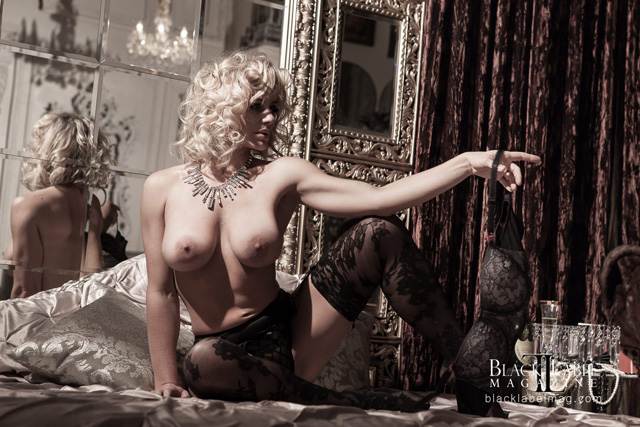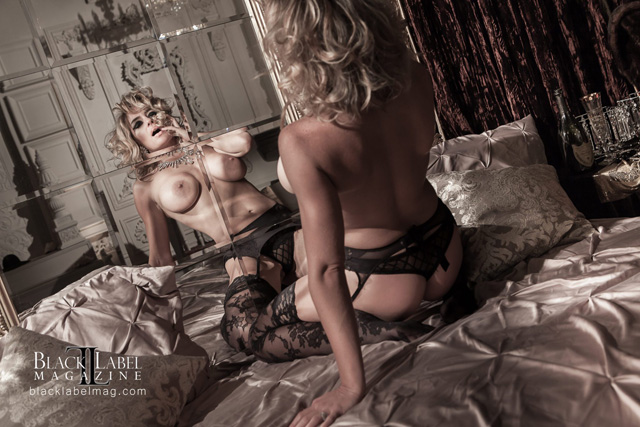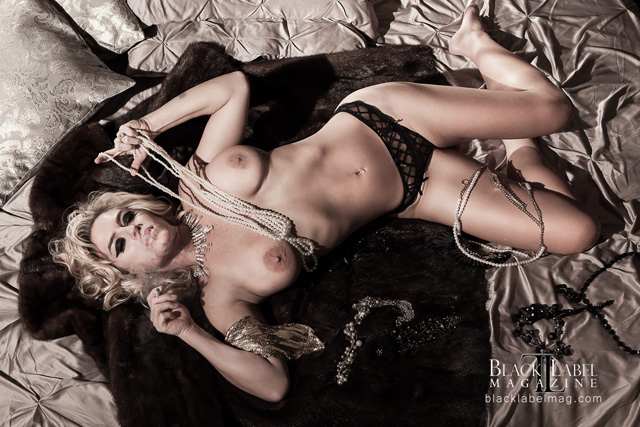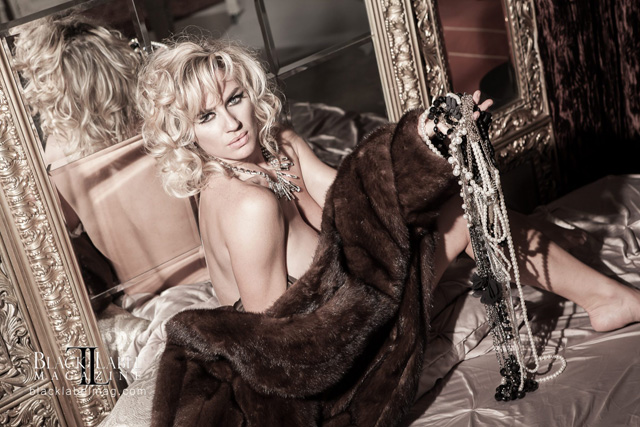 The Black Label Beauties are available in print magazine and now online in glorious 60 fps QuadHD video, stunning pictorial galleries and access to the magazine in online editions for Black Label VIP members.  Do you enjoy the finer things in life?  Become a connoisseur. Indulge in Artcore!  Become a member for as low as $12 a month to support Indie solo & lesbian erotica porn site Black Label Magazine and help Lincoln & Famke continue to create quality content for the pleasure of advanced intellectual individuals, including you.  Indulge in Decadence… You Deserve it!
Continue in Pornstar Interviews or Black Label categories or return to cover of Porn Corporation.
Previous interview: Pornstar & Blockchain Advisor Brenna Sparks Interview For Porn Corporation
Previous Black Label showcase:  Goddess Jenna Foxx Stuns In The Foxxy Touch
Read the inaugural Black Label article:  Black Label Magazine: New Connoisseurs Porn Site
Hype trends: New Porn Sites – Zips – News – 4K – 5K – 6K VR – Comics – Games – Gloryhole
Special articles:  Natasha Nice AMA – Karen Fisher Commentary Why Paying For Porn Is Important
Tags:
60 FPS
,
art
,
Artcore
,
babe
,
babes
,
big boobs
,
Big Boobs Are Cool
,
Big Tits
,
Black
,
Black Label Beauties
,
Black Label Magazine
,
blonde
,
boobs
,
booty
,
bra
,
brunette
,
busty
,
Ebony
,
erotic
,
Exclusive Interview
,
exotic
,
Famke
,
fetish
,
fetish porn
,
fit
,
fitness buff
,
flexible
,
fun
,
garter belt
,
HOT
,
Interview
,
legs
,
Lincoln
,
lingerie
,
mature
,
men's magazine
,
MILF
,
mobile
,
mobile porn
,
model
,
naked
,
New
,
nipple
,
nipples
,
nude
,
nylons
,
panties
,
Porn
,
Porn Corporation
,
Porn News
,
premiere
,
Quad HD
,
round ass
,
Sandria Dore
,
sexy
,
solo
,
solo girl
,
solo girls
,
special
,
stockings
,
streaming
,
streaming movie
,
streaming movies
,
streaming porn
,
streaming video
,
streaming videos
,
tattoo
,
tattoo girls
,
tattoo models
,
tattoo porn
,
tits
,
unusual
,
Victoria Sloan
,
wild
,
world premiere