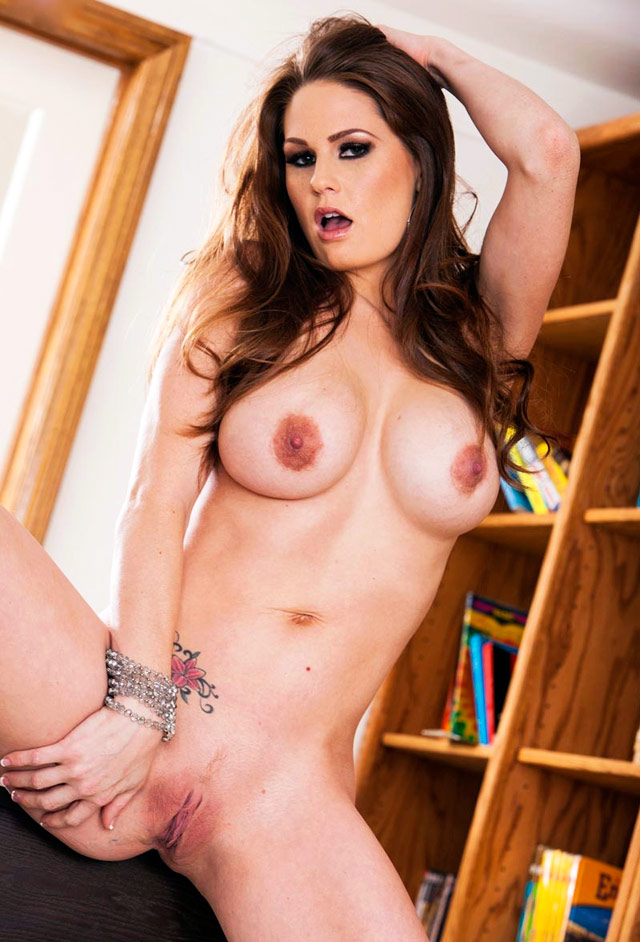 1.  How did you begin your career in the adult industry and how long have you been performing for?
Allison Moore:  I started in Sept. 2010. I originally got the idea of entering the industry when I was cast in a swinger reality show that didn't end up airing. So, I thought if I'm OK with people thinking I'm having sex with others on national television, then I might as well be doing it and getting paid to do something that I love. 
2.  In your experience what is the most exciting part of being a pornstar?
Allison Moore:  The most exciting part is being able to work with amazing talent, and also being able to fulfill my sexual fantasies as well as my fans' fantasies. I love exploring my sexuality and I'm glad I get to share it with everyone.
3.  If you could change one thing about the adult industry, what would it be?
Allison Moore:  I would change the fact that we don't have a talent union like SAG because there are a lot of people in the industry that don't have health insurance and can't afford it. It would be a great way to organize us into one cohesive voice. Then, when political events like Measure B (known as the condom law in LA County) happen, we would be more organized and be able to stand together as a team, versus individuals.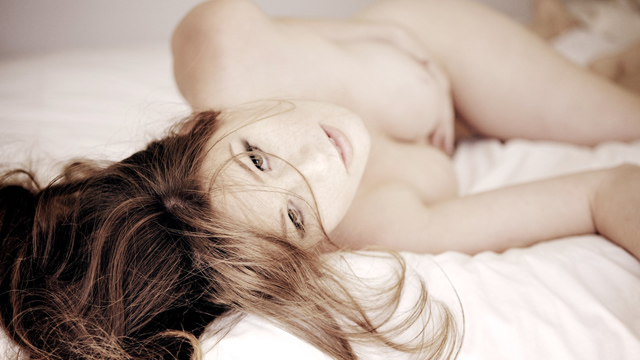 4.  We have heard some very exciting news about you Allison.  You will be starring as Khloé Kardashian in the porn parody of "Keeping Up With Kiara Mia" but not only will you be starring as Khloé, you will also be performing your very first interracial sex scene with Lexington Steele starring as Lamar Odom.  Please tell us how you landed this role.
Allison Moore:  Actually, I never really watched the show, because it's not really my style. I thought it would be fun to be in this sort of parody. Also, I wanted my first interracial scene to be very memorable and I really wanted it with Lexington Steele. I'm friends with Kiara Mia who directed the movie, and she asked me if I wanted to do my first interracial scene for her. So, of course I said yes. 
5.  We heard you've already shot your first scene with Lex Steele role playing as Khloé Kardashian.  Please give us the juicy details on your first interracial scene!?
Allison Moore:  It's easily the best sex scene in the movie because there was a lot of chemistry between Lex and me. I was nervous, but in an excited kind of way. Plus, we both have acting experience, so the dialogue part was great. It was very sexual and passionate, yet playful, like how Khloe and Lamar really are in real life. For more of the sexy details, you'll have to watch it when it comes out.
6.  Please tell us a little more about the upcoming parody film of "Keeping Up With Kiara Mia", including co-stars and scene details?
Allison Moore:  There's a lot of great talent in the movie, including Kiara Mia as Kim, Yuri Beltran as Kourtney, and Veronica Avluv as Kris Jenner. Plus Richie Calhoun, Seth Gamble, Andy San Dimas, and of course Lex as Lamar and me as Khloe.
7.  When will the XXX Kardashian parody of "Keeping Up With Kiara Mia" be released?
Allison Moore:  I'm not sure. That's not my department and is top secret information.
Allison Moore Stats – Age: 28 ♥ Height: 5'5″ ♥ Weight: 114 lbs

Birthday: 7/7/1984 ♥ Measurements: 32-26-34 ♥ Breast Size: DD

Dress Size: 2/4 ♥ Shoe Size: 7.5 ♥ Hometown: Malibu, CA

Residing: LA ♥ Eyes: Hazel ♥ Hair: Auburn ♥ Zodiac Sign: Cancer

Piercings: Ears ♥ Body Art: 1 small flower on the pelvic area
8.  We're so excited to hear you have just shot your first interracial scene.  We also want to know Allison, are there any more first times we can expect from you in the upcoming future?
Allison Moore:  It was exciting, for sure. I will be doing more interracial scenes in the future, but right now, I don't have any booked. If you follow me on social media, you will definitely know when the next one will come out.
9.  We know that you've done anal, double penetration and have starred in a gangbang.  Is there anything sexually that you want to try but haven't, and is there anything that you will never try?
Allison Moore:  I don't know if it was really a full on gangbang, because it was only three male performers and technically a gangbang is four or male partners. I would like to do one where there is more then three, maybe a blow bang. I can see being so confused about what to do with so much cock, but not to the point of the guys just standing there jerking off—that would so not be sexy. LOL
10.  We want to know what makes you, smoldering hot babe Allison Moore turned on!  What makes you horny?
Allison Moore:  What turns me on is foreplay, kissing on the neck, and maybe a little nibbling just about everywhere, when it comes to that. Also, touching and caressing each other really turns me on. I like to start off slow and build up to hard passionate sex.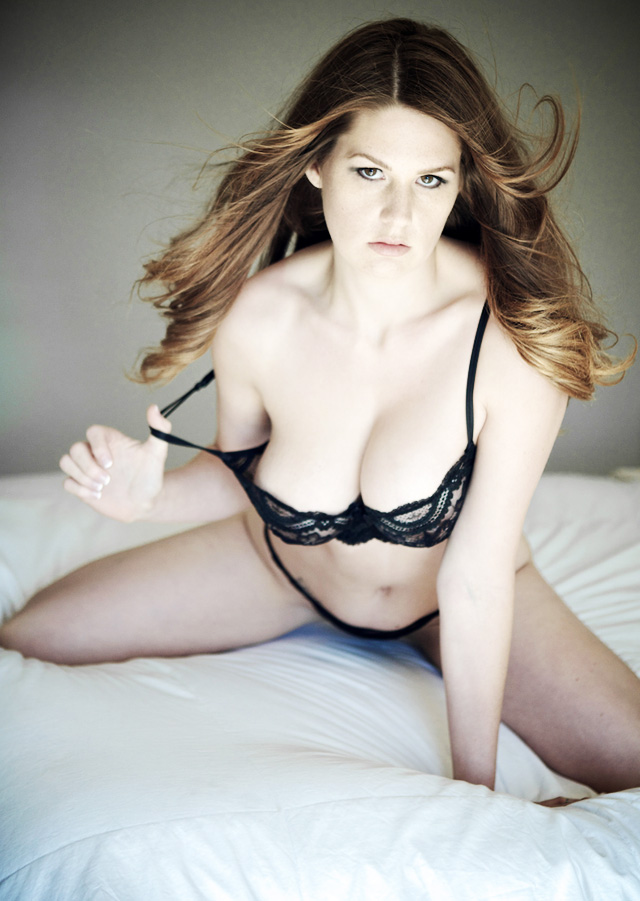 11.  Turn offs… Is there anything that kills the mood for you when you are fired up and ready to go?
Allison Moore:  Turn offs include talking about exes or family members or wearing socks while having sex. One thing that grosses me out is if a man or a woman has lots of hair down there.
12.  We want to know the real Allison Moore, not just the performer. What is your current relationship status and how does sex on camera and off camera differentiate for you?
Allison Moore:  I am married and we've been together for seven years. Yes, of course I have sex off camera. If I didn't, that would be sad.
13.  Let's cool it down for a minute and talk business.  We at Porn Corporation want to know what the future holds for the beautiful Allison Moore.  Please tell us about any upcoming exciting news or future plans, projects and aspirations that you presently have and can share with us!
Allison Moore:  I am currently enrolled in school and working towards a degree in psychology. As far as other professional goals as an adult star, I'll be starting my own DVD line that will feature me along with a whole bunch of sexy talent, like Charley Chase, Raylene, Janessa Jordan, Lilly Cade, Marie McCray, Tommy Gunn, Marcus London, Johnny Castle and many more.
14.  Leave us with something sweet & sexy to remember you by!  If you were ice cream, what flavor would you be?
Allison Moore:  I would be vanilla with Red Hots mixed in, because I look like vanilla on the outside, but I have a sweet hot spice on the inside.
15.  Is there anything else you would like to say to your fans & our readers?
Allison Moore:  I'll be feature dancing and my next stop will be in Houston, Texas at Glamour Girls Club. I'll be there July 25-27 and I'm doing 10 shows total, so there will plenty of time for all the fans to come say hi. I will be doing lap dances, selling DVDs, calendars, 8X10s, and my panties. Also, I have new scenes coming out all the time on my website, AllisonMooreXxX. And, my DVD line will be out in the next six months, which is very exciting.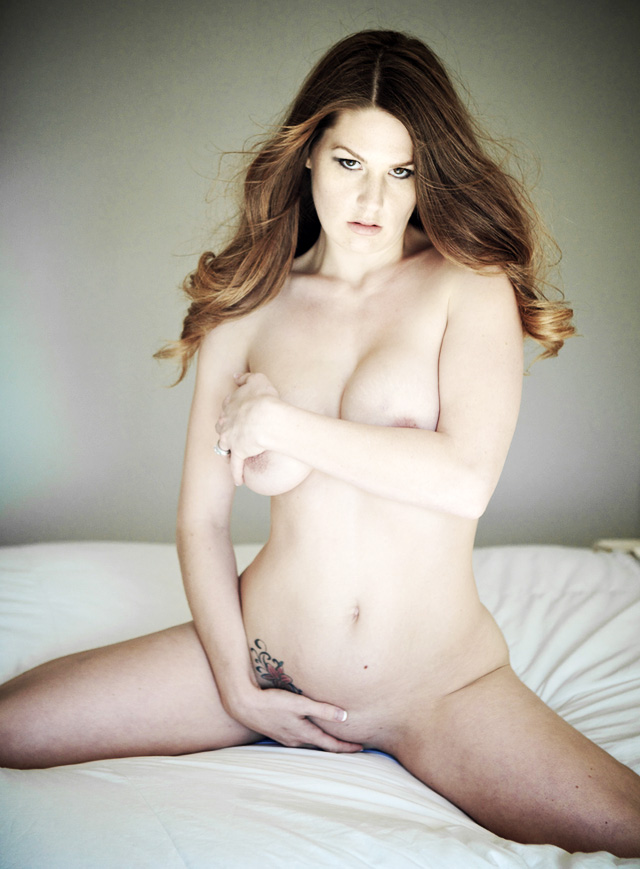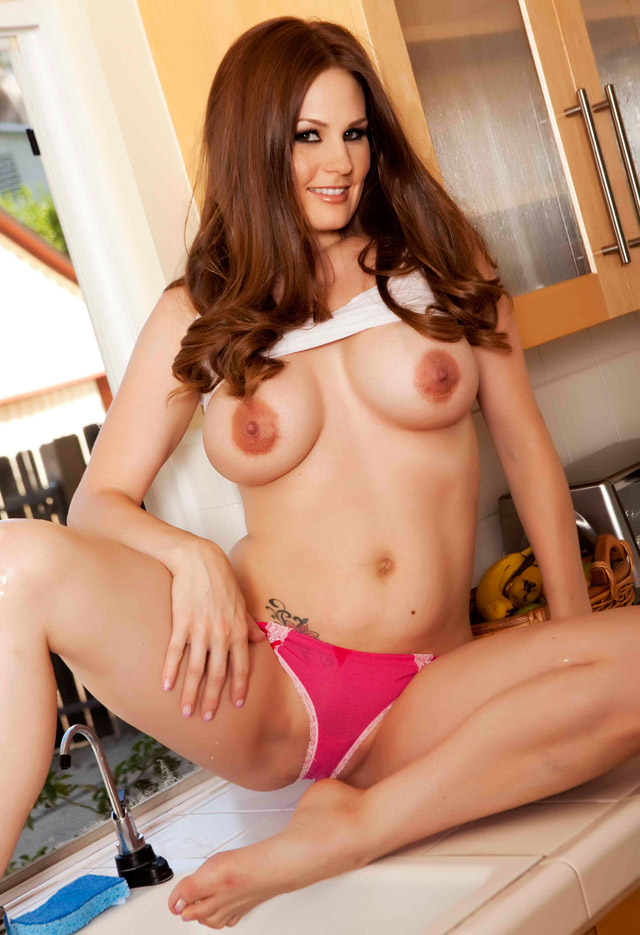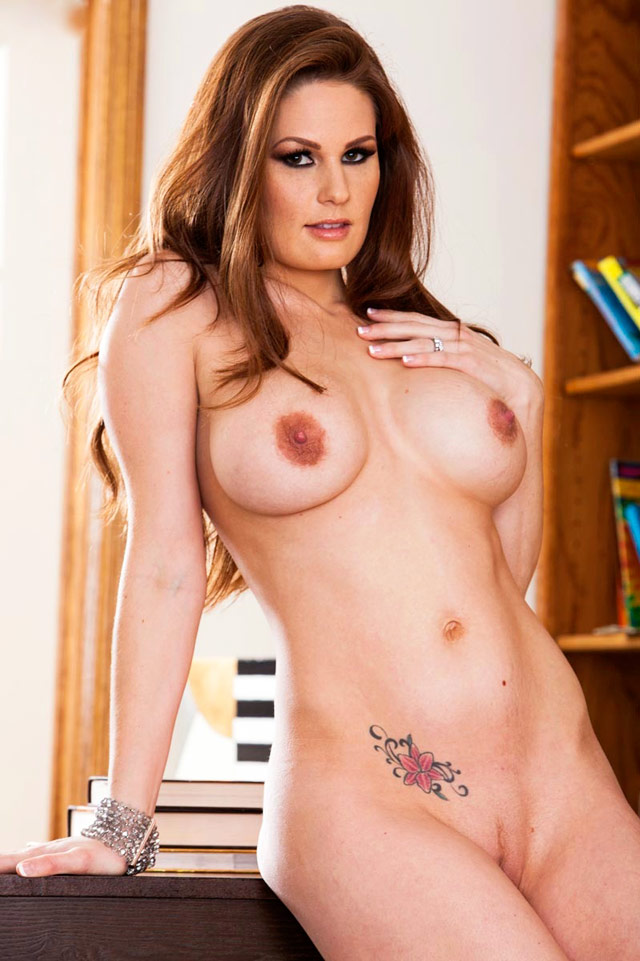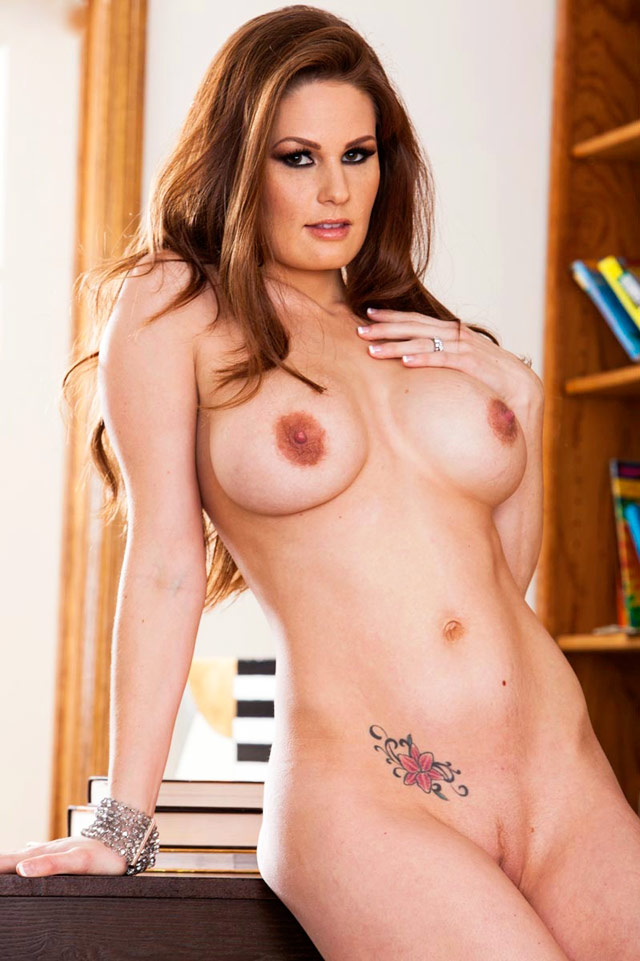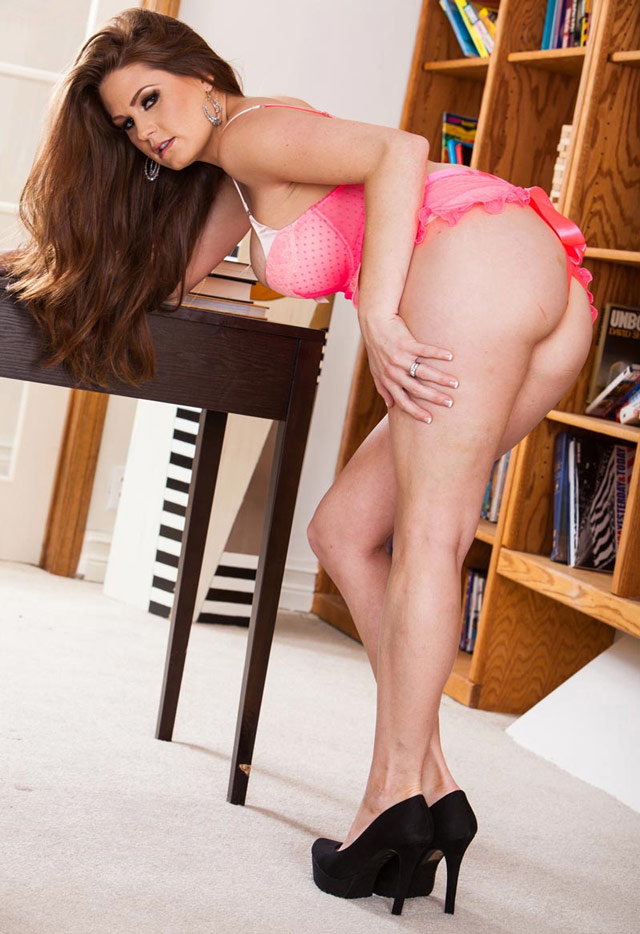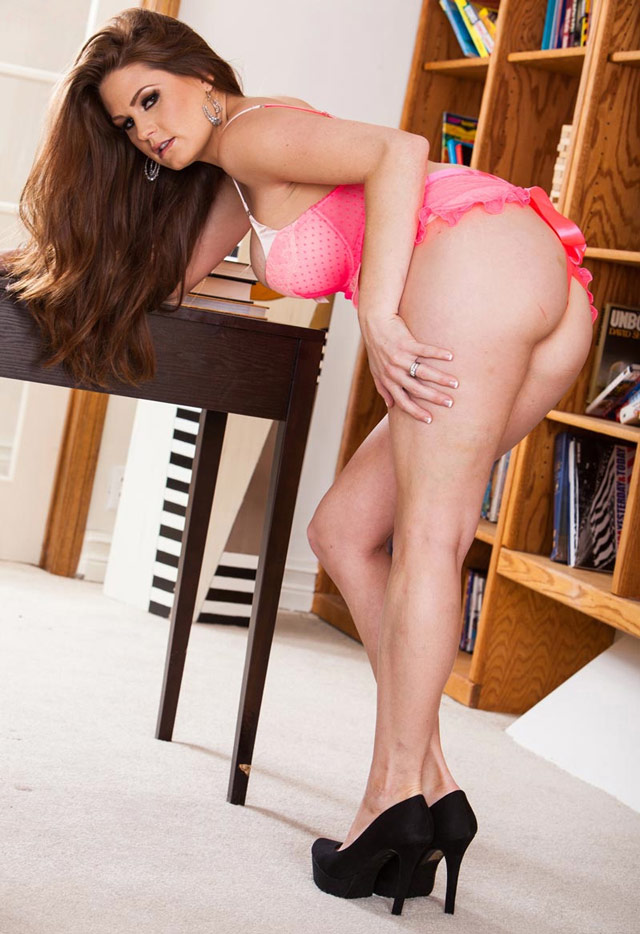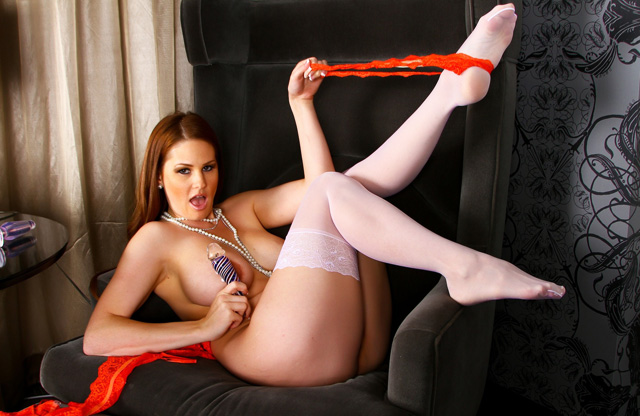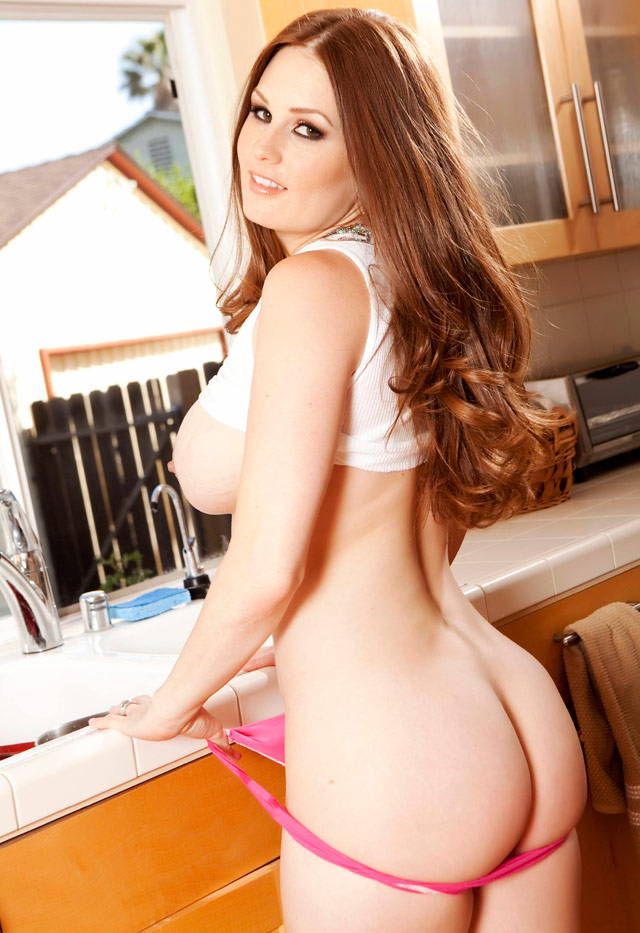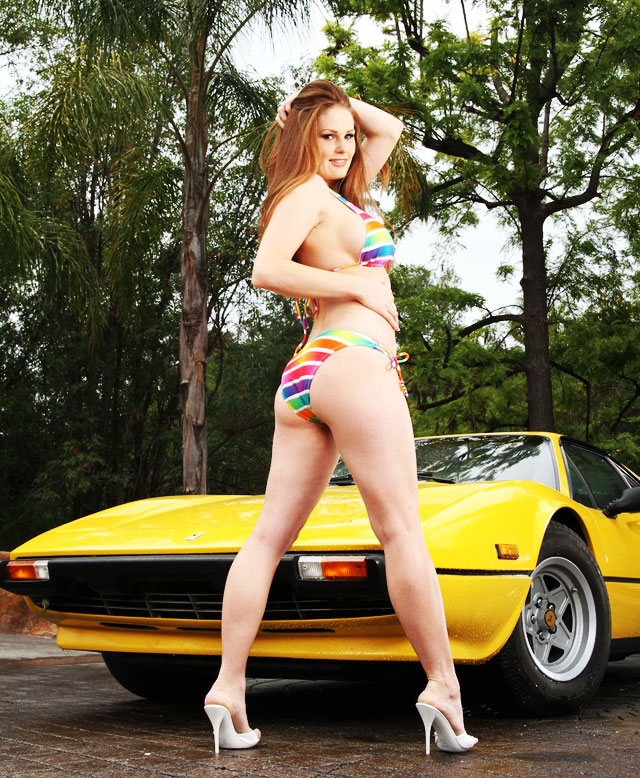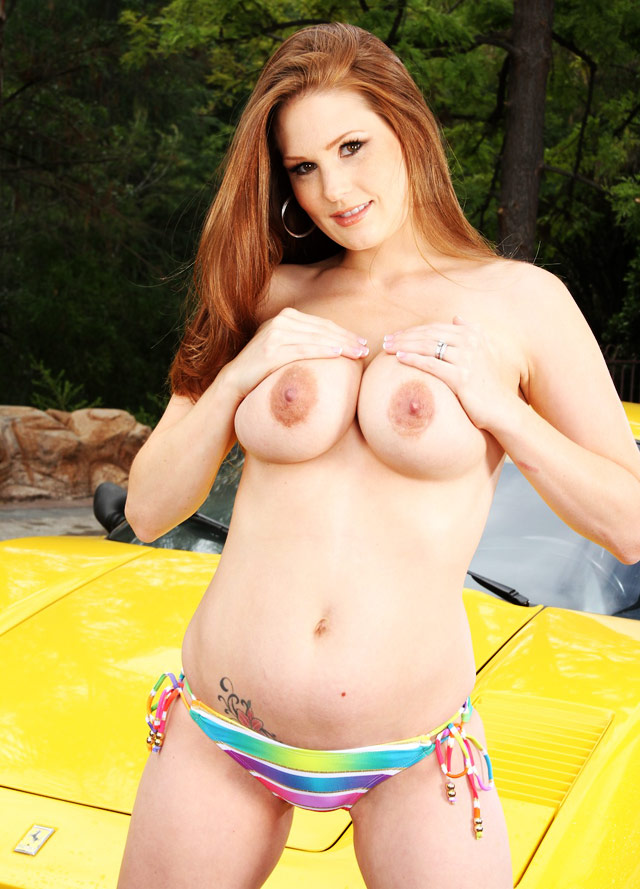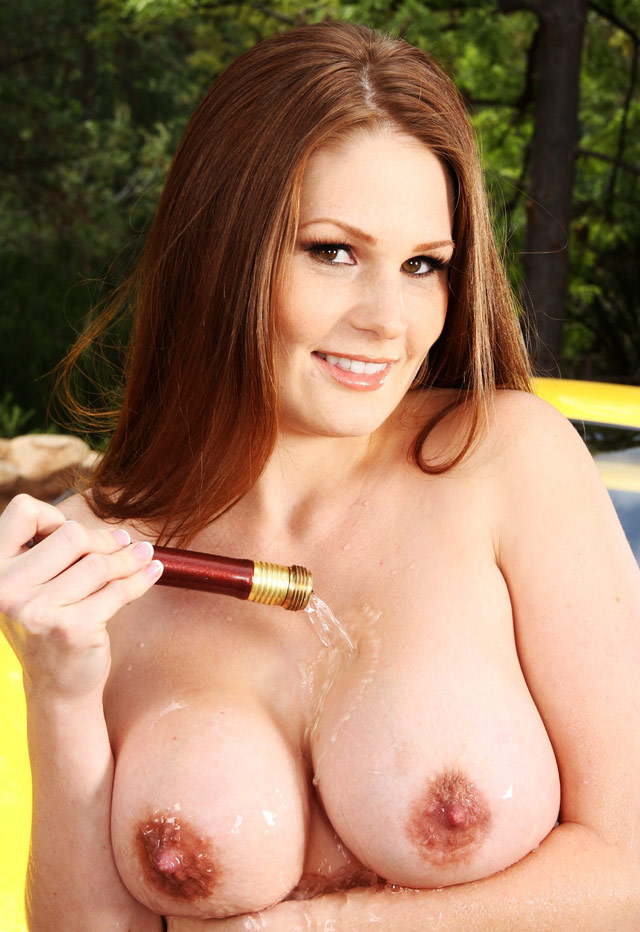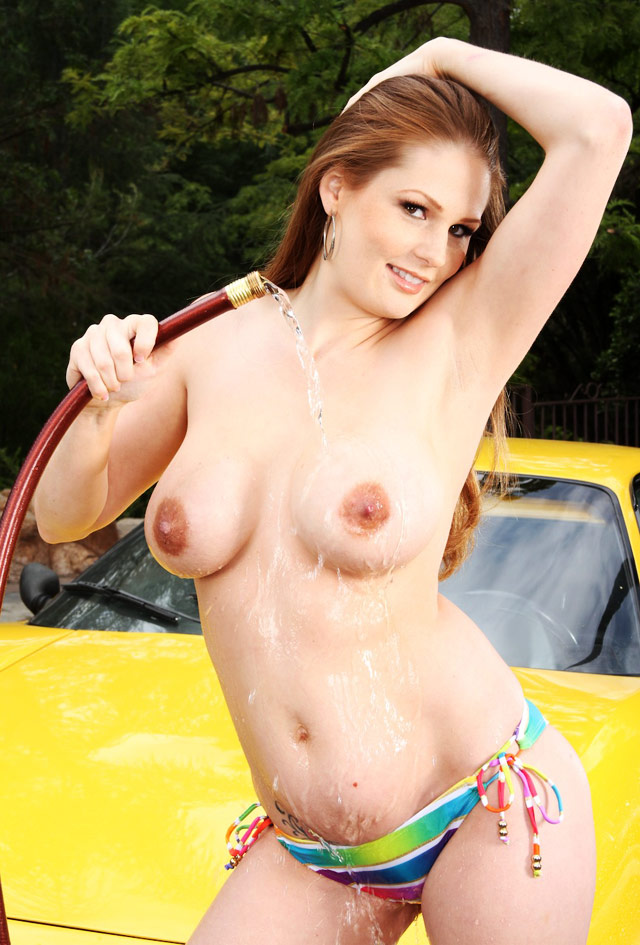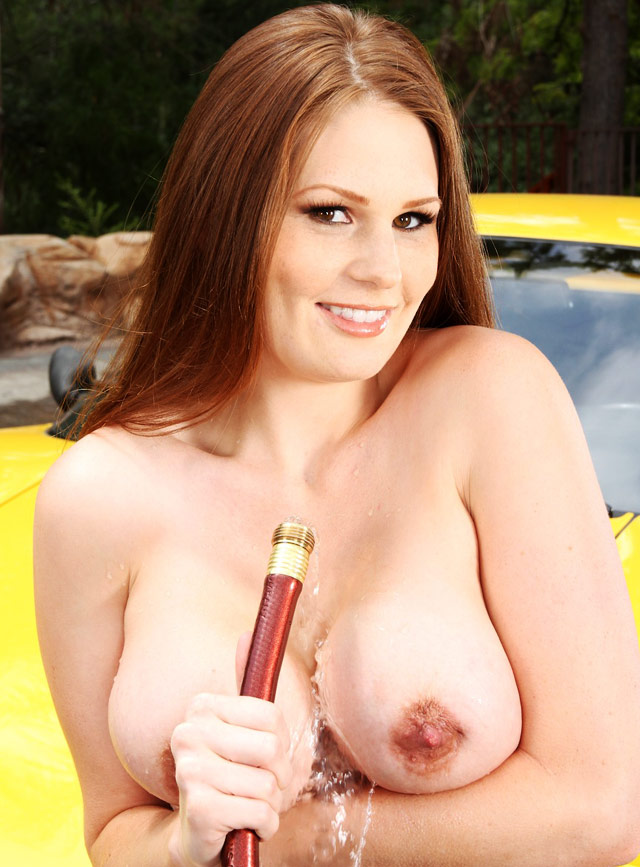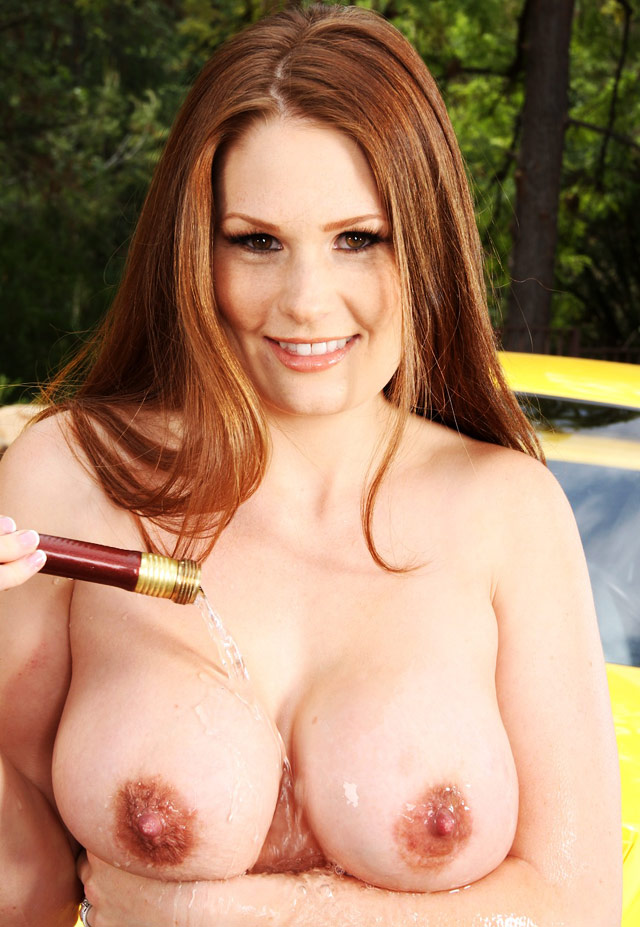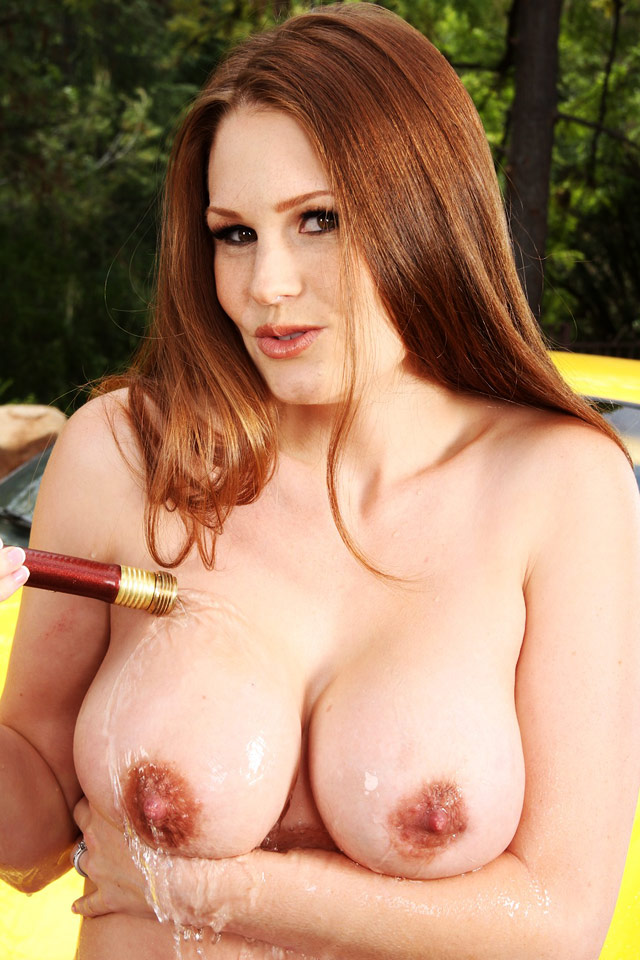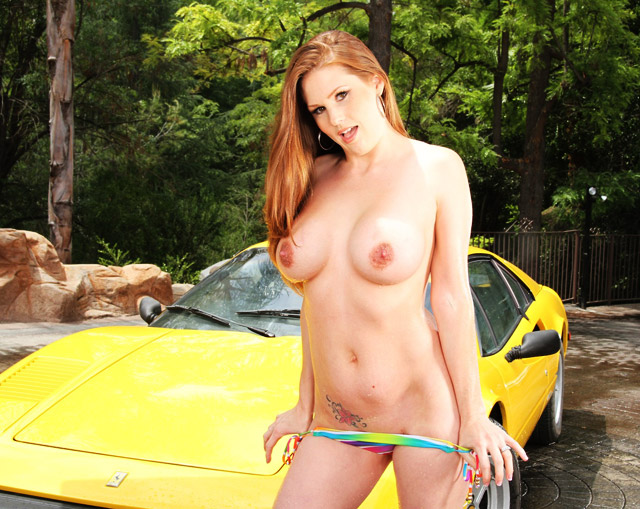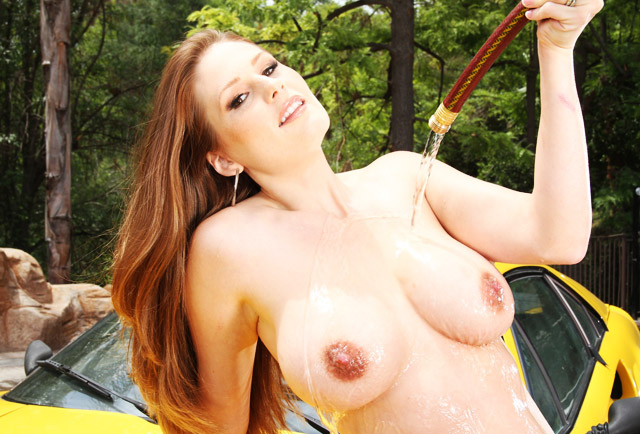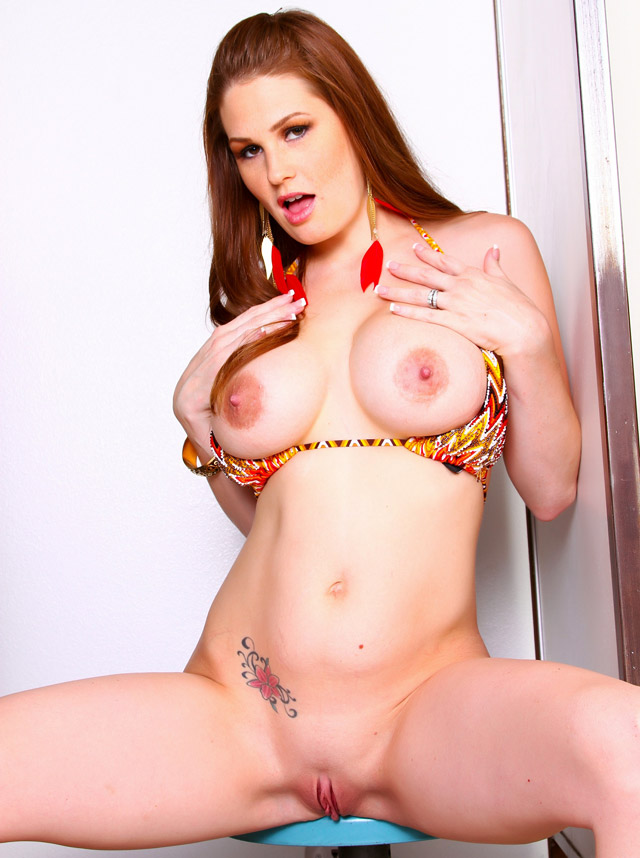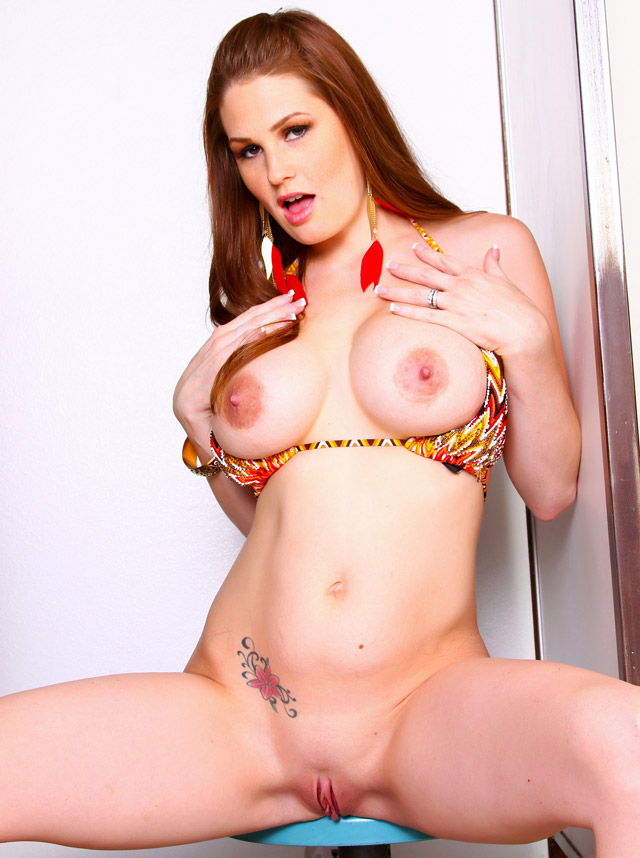 If you enjoyed this interview & erotic nude photos of Allison Moore then you will love her Official Website!  For hardcore fucking, lesbian porn, masturbation and full access to all her friends sites including Kiara Mia, Nina Mercedez, Sophia Santi, Alexis Ford, Kayla Paige, Nikki Delano, Kayme Kai, Raylene, Kourtney Kane, Devon Michaels, Prinzzess, Nyomi Banxxx, Isis Taylor, Kayla Karerra & more visit Allison Moore XXX & get your pass today!  Come back to Porn Corporation for upcoming news on the Kardashian porn parody Keeping Up With Kiara Mia & it's near future release. ENTER Allison Moore XXX now to get up close & personal with Allison Moore inside!

Visit our Pornstar Interviews category or return to the cover of Porn Corporation. More Interviews:
Karla Lane – Kayla Jane Danger – Natasha Starr – Karmen Karma – Leia Down – Mia Gold
Nora Noir  –  Also check out our Porn Corporation Girls category & pornstar authors!
Tags:
Allison Moore
,
Allison Moore XXX
,
ass
,
babe
,
babes
,
big boobs
,
Big Tits
,
bikini
,
boobs
,
brunette
,
bubble butt
,
bubblebutt
,
busty
,
erotic
,
Exclusive Interview
,
Ferrari
,
first Black cock
,
first interracial
,
first time
,
first time interracial
,
fun
,
high heels
,
HOT
,
Interview
,
Keeping Up With Kiara Mia
,
Khloe Kardashian
,
Kiara Mia
,
Kim Kardashian
,
Kris Jenner
,
Lamar Odom
,
legs
,
Lexington Steele
,
lingerie
,
Measure B
,
My First
,
naked
,
New
,
nipple
,
nipples
,
nude
,
official pornstar website
,
outdoor
,
outdoors
,
panties
,
photos
,
Pink
,
Porn
,
Porn Corporation Girls
,
Porn News
,
pornstar
,
Pornstars
,
pussy
,
redhead
,
round ass
,
sexy
,
shaved
,
shaved pussy
,
Solo Interviews
,
special
,
sports
,
stockings
,
swingers
,
tits
,
Veronica Avluv
,
WAM
,
watersports
,
wet
,
wet and messy
,
world premiere
,
Yurizan Beltran