September 2, 2015 – Coleen Singer, Sssh.com Porn For Women
When it comes to literary genres, 'romance' novels have never been my cup of tea. As an admittedly hopeless sci-fi nerd girl, my idea of a quality love scene involves Captain Kirk tumbling into bed with a sultry green alien babe as everything is quickly going to shit back on the Enterprise, which is hovering in orbit fighting off Klingons or something, patiently waiting for its Captain to bust a nut and beam the fuck back up.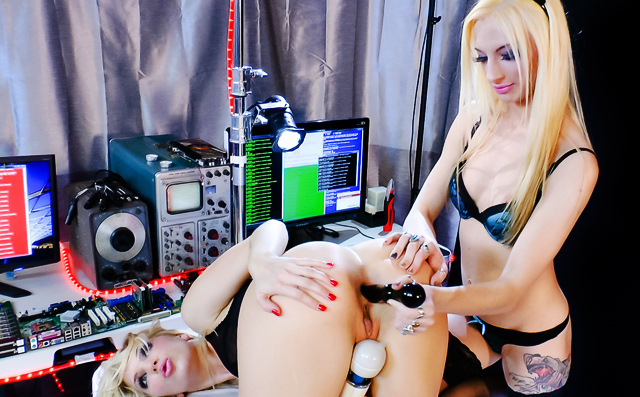 It's not that I'm opposed to the romance or erotic literary genres, I've just found myself bored by the few novels from those genres I've tried to read – and downright resentful of those I was required to read along the way through my liberal arts education.
Whatever I might think about erotic and/or romantic novels, I'm still inclined to defend those genres from their harsher critics, if only because I'm a staunch supporter of the idea people should be allowed to read/watch (and write/depict) whatever fool bullshit they wish. I feel this way whether I think the work in question is wonderfully entertaining bullshit, like Star Trek, or seriously stomach-turning, cliché, horrible bullshit, like every "best seller" novel available for purchase in the same aisle as the greeting cards down the hill at Safeway.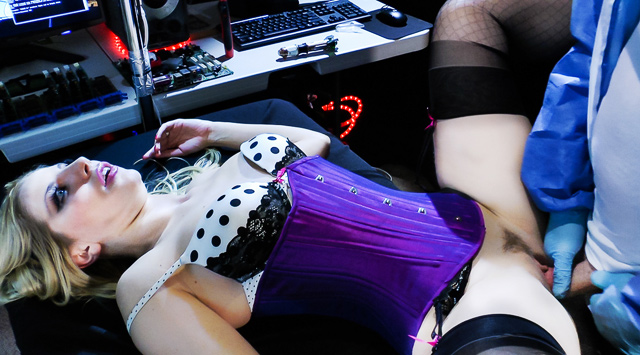 So, when I read an article quoting Jackie Collins, the author probably most strongly associated with the romance and erotic genres of any living writer, panning Fifty Shades of Grey as "degrading" to women and openly questioning whether anyone is really into the sort of sex depicted in the book, my well-tuned Irony Detector started screaming like someone was flogging it with a cat o' nine tails.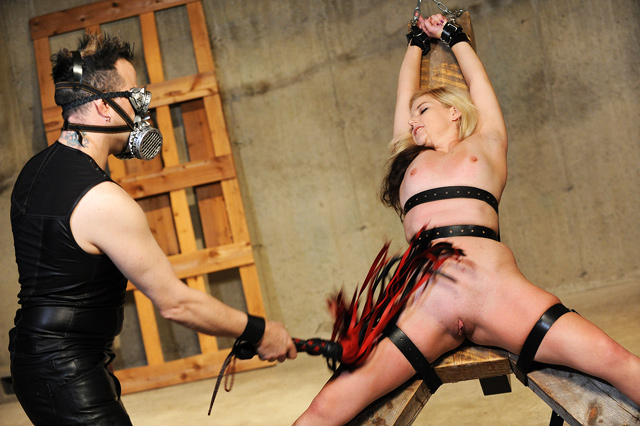 Hmmm…. This Sounds Familiar
In taking shots at E.L. James' trilogy, Collins not only takes issue with the depiction of sex therein, but at the very idea the books have resonated with women because of some latent, unexplored interest in BDSM.
"No woman really enjoys that unless she's really into that kind of thing, so your average 'mummy' is not going to be thrilled," Collins said. "She's only doing it to please a guy and the guy will soon get bored with it."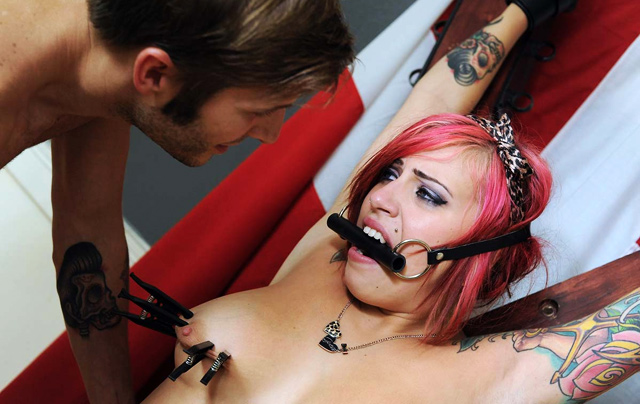 As much as I love it when famous women speak for the rest of us like they have some innate insight into billions of individuals by virtue of having a similar chromosomal alignment, I have to wonder if Jackie thought about what she was saying at all before saying it.
If the "average mummy" isn't at all curious about BDSM and other 'kinky' sex forms, who the fuck is buying all these copies of Shades? Long-haul truckers in search of a good page-turner to read out on the highway? Shark Tank contestants looking for some tips on how to be more assertive in their business relationships?
What really strikes me about Collins' comments, though, is how familiar they are – because people have often said similar things about her work, especially in the early days of her career. When Collins' first novel, The World Is Full of Married Men, was published, a more established romance writer (Barbara Cartland) described the book as "nasty, filthy and disgusting," for example, and the book actually got banned in a couple countries which seemed to agree with Dame Cartland.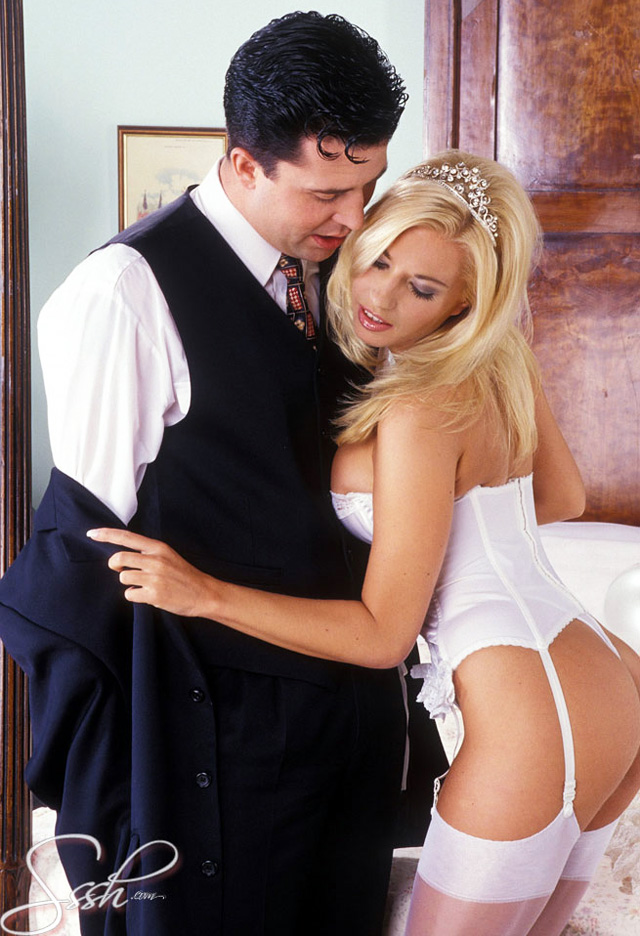 Obviously, the early negative press didn't hurt the rest of Collins' career, as there's little better in terms of publicity for a work of commercial literature than to be banned in small, ancillary markets while still being available for purchase in its primary markets. (Don't take my word for it; ask Khaled Hosseini.)
Even so, it's a little disappointing to hear Collins take such shots at Fifty Shades, in part because they come off sounding a tad bitter – like Collins doesn't appreciate having a challenger to her popular erotic novel-writing throne, perhaps.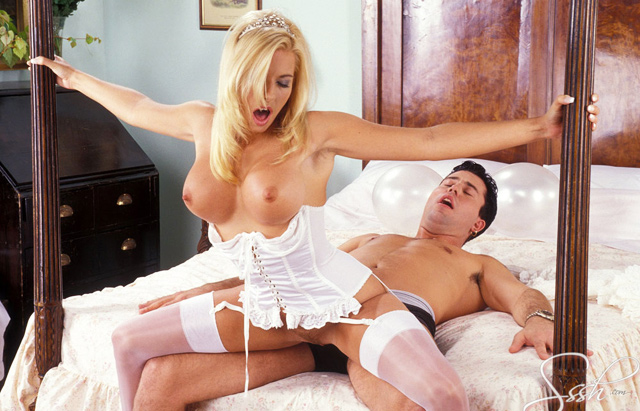 My Sex Scenes Are Way Hotter; Just Ask Me!
While Collins was careful to couch her comments as something other than ripping on James ("Good for her because she's sold a lot of books," says Collins), I detected more than a hint of "but…." following her underhanded compliment.
"She's not doing anything new," Collins noted. "People say to me: 'Your sex is much hotter' and I say: "I know!"
On top of the fact I've never found entirely unsourced praise a particularly compelling form of endorsement ("Coleen Singer is a brilliant writer," says an anonymous reviewer who apparently spoke to Coleen in some unknown context…), my hunch is that if "people" really are saying such things to Collins, those people are among her readers, fans, literary agents and promotional people.
To me, this is a bit like Michael Crichton's wife telling him he's way better than George R.R. Martin will ever be; even if you're of the opinion the statement is true, who gives a shit?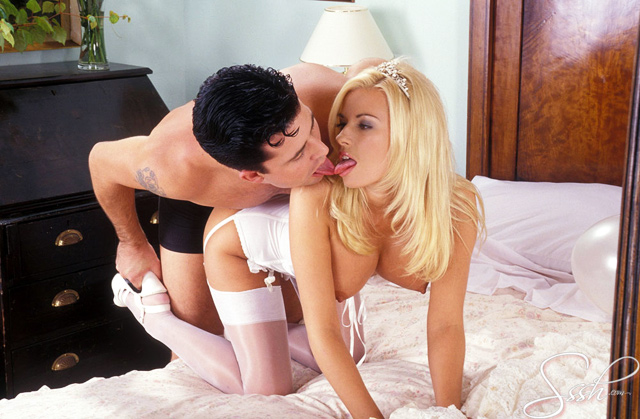 The Truth Is, They Both Kinda Suck – But That's OK
While I realize it's unfair to be too critical of works I've not read, I don't feel like I'm out of line calling both James and Collins mediocre (at best) writers. To be clear, I'm not suggesting I'm a better writer than either of them – but you get to read my shit for free, so you can't complain about the price, at least.
When I say Collins and James are mediocre writers, I'm judging them to be so against the likes of Wharton, Brontë, Austen, Dickinson, etc. Maybe it's not a fair comparison, but if you want to crack the list of top female authors kicking around my brain, those are the formidable women you're up against, because those are the ones on which I cut my literary teeth.

That said, being a great writer isn't really necessary to write a good book; it might be necessary to writing a great novel, but to cook up something good – something entertaining, fun, engaging and worth reading to millions of people – you don't have to be "great," just willing and able to put in the time to commit your concepts to the page.
By that measure, even though I've never read a complete work by either of them, Collins and James both have written good books. They've provided millions of people with hours and hours of entertainment, which is more than my writing will ever do, in all likelihood.
Personally, I'd just prefer that Collins offer her younger peer a little more "Good for you!" and a lot less "But….."
About The Author:
Coleen Singer is a writer, photographer, film editor and all-around geeky gal at Sssh.com, where she often waxes eloquent about sex, porn, sex toys, censorship, the literary and pandering evils of Fifty Shades of Grey and other topics not likely to be found on the Pulitzer Prize shortlist. She is also the editor and curator of EroticScribes.com. When she is not doing all of the above, Singer is an amateur stock-car racer and enjoys modifying vintage 1970s cars for the racetrack. Oh, she also likes porn.
Return to the cover of Porn Corporation magazine or view the new Adult Industry category.
Like it hot & geeky?  For more Sci-Fi Nerd Porn visit our Sex Robots category.
Related BDSM articles:  Wasteland The Oldest & Largest BDSM Community
Read Opinions & Editorials Written By Pornstars in Porn Corporation Girls.
Looking for more juicy content?  Read our Pornstar Interviews or Porn News!
Tags:
anal
,
Ashley Fires
,
babe
,
babes
,
bdsm
,
big boobs
,
Big Tits
,
blonde
,
bondage
,
boobs
,
bride
,
Coleen Singer
,
dildo
,
dildos
,
E.L. James
,
erotic
,
Exclusive Interview
,
exotic
,
fantasy
,
Feminist Porn Awards
,
fetish
,
fetish porn
,
fetish sex
,
Fifty Shades Of Grey
,
flogging
,
fun
,
garter belt
,
HOT
,
Jackie Collins
,
lingerie
,
New
,
New Author on Porn Corporation
,
Pink
,
Porn
,
porn for couples
,
porn for women
,
Porn News
,
pussy
,
Sci-Fi Dreamgirls
,
sex
,
Sex Advice
,
sexy
,
shaved pussy
,
small tits
,
special
,
Sssh
,
Star Trek
,
stockings
,
tits
,
toy
,
toys
,
unusual
,
Vyxen Steel
,
Wasteland
,
wild
,
XXX