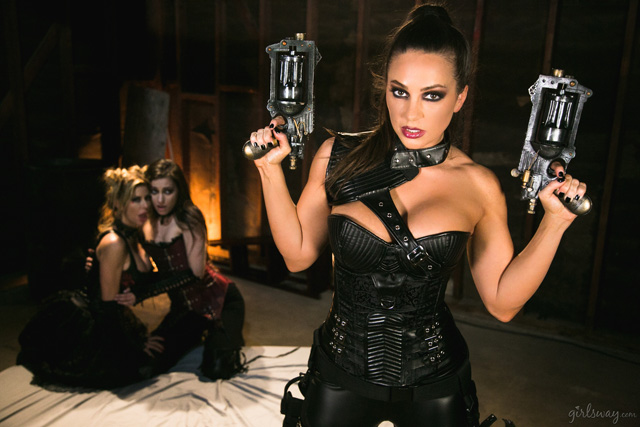 Wastelands: the wild new cyberpunk porn spun from the Girlsway's pleasure bot factory debuts today.  In the not so distant future, we create androids to make life easier, but as a result with every upgrade the androids become more and more like humankind.  The Girlsway Corporation specializes in pleasure bots, created to be indistinguishable from humans.  These sex robots quickly became tools and toys of the rich and with mankind's natural path of destruction, the pleasure bots we're weaponized to ultimately become super-powered weapons of the rich. The corporation then began building super soldiers and we're used to expel the poor and middle class to create a paradise.  Society evolved to a state where only the rich occupied the cities and the poor and unfortunate are pushed to the bleak outskirts, known as the Wastelands.  So we begin with Part 1 of Wastelands: The Villian.  In the Girlsway Corporation a synthetic human known as VX-13 develops an AI and walks out leaving the factory at 6:42 am.  this has never happened before.  The corporation head Bree Mills is furious and wants their property returned.  VX-13 portrayed by Kenna James is naked on a desert road in the Wastelands when April O'Neil hits her with her vehicle at a high speed and not a mark is left on VX-13.  She awakens in the back of April's car on her new journey.  Meanwhile, Georgia Jones seeks out the Fantasy Factory facility in the Wastelands, a run down building with crumbling walls sprawling with graffiti depicting the hatred and pain of the expulsion. Inside she finds Dana DeArmond, who runs the street girls selling their sexual services to survive.  Georgia's eye lay upon bubbly blonde sci-fi dream babe Alexis Fawx and she quickly works a deal with her pimp Dana.   In a dark room with a lone mattress Georgia finds herself enthralled with Alexis' sweet kisses and wet pussy as she nibbles on her nipples when things take a bizarre turn.  Synthetic human bounty hunter Commander Mac [aka. Abigail] is on a mission from headquarters to retrieve VX-13 when she stealthily storms the Fantasy Factory and approaches Dana for information and that's when she bursts in on Georgia and Alexis.  Alexis is not innocent though and knows too much.  She must fight for her survival and allow Commander Mac to call the shots.  Georgia becomes entangled in a wild lesbian threesome as Alexis struggles to conceal her true identity and a secret to secure her freedom.  Watch the trailer now if you are ready for a steaming hot lesbian sci-fi cyberpunk porn adventure.  See more from Part 1: The Villian from Wastelands.  Get your pass to Girlsway for only $2.95 to watch this twisted tale now in the brand new 4 episode cyberpunk porn series!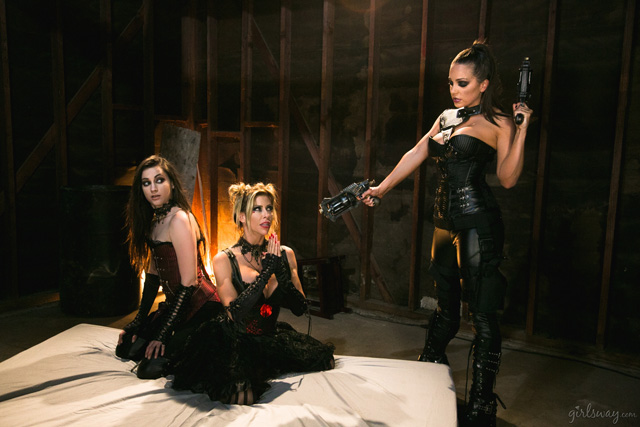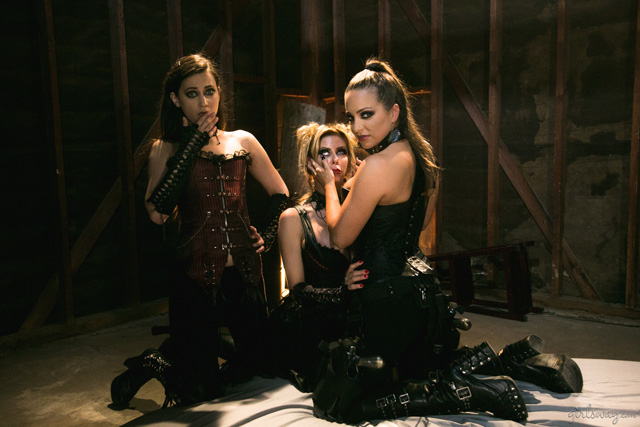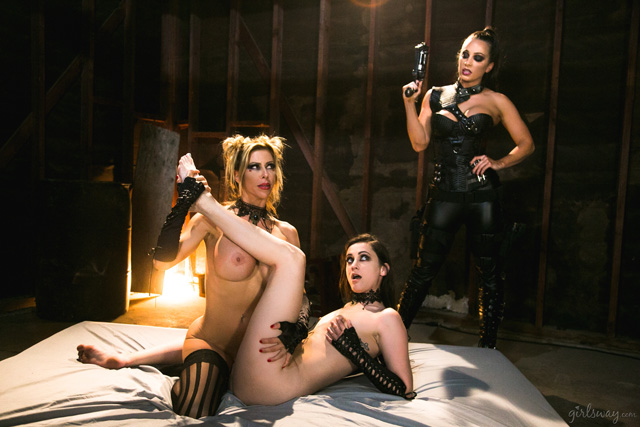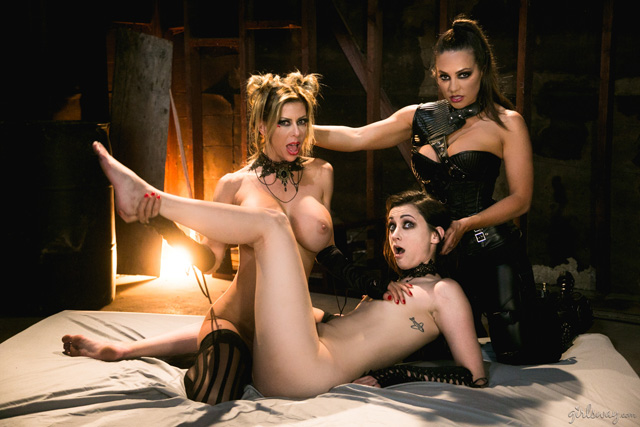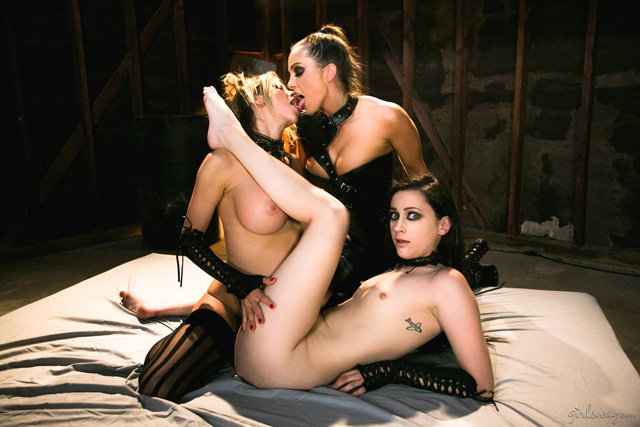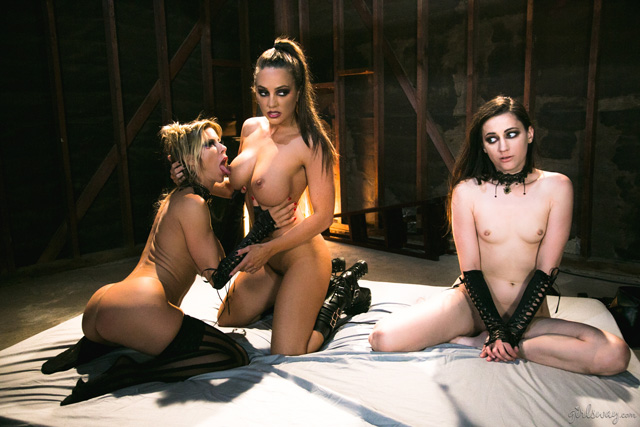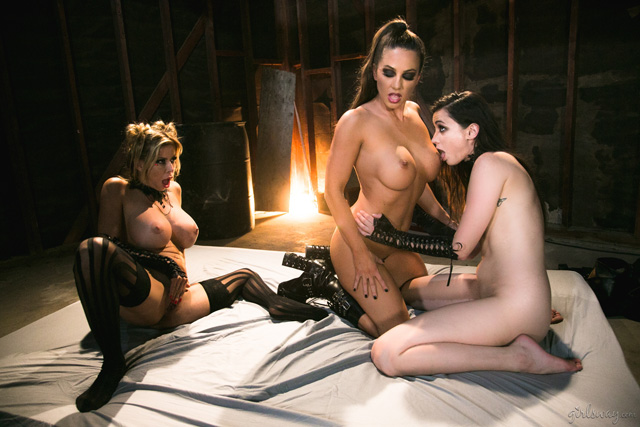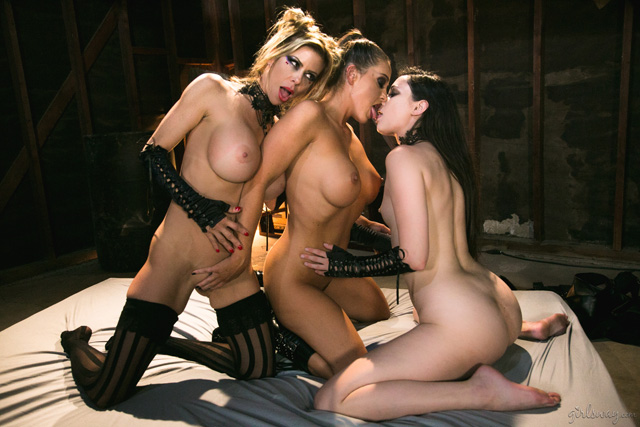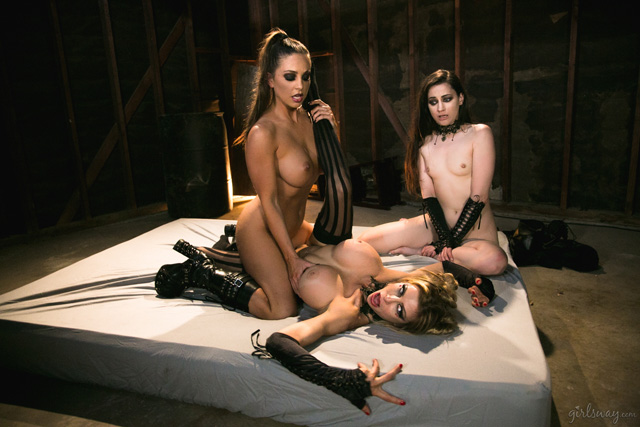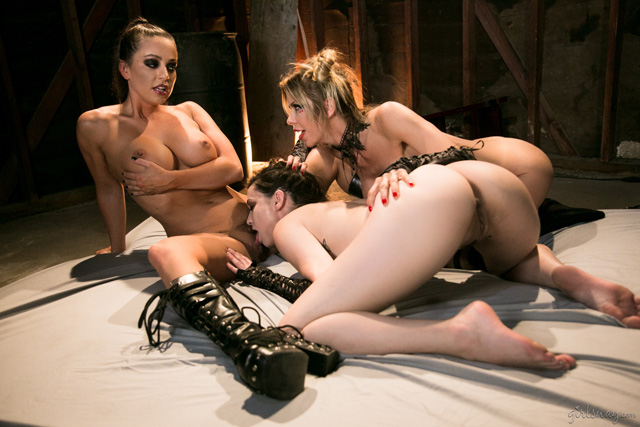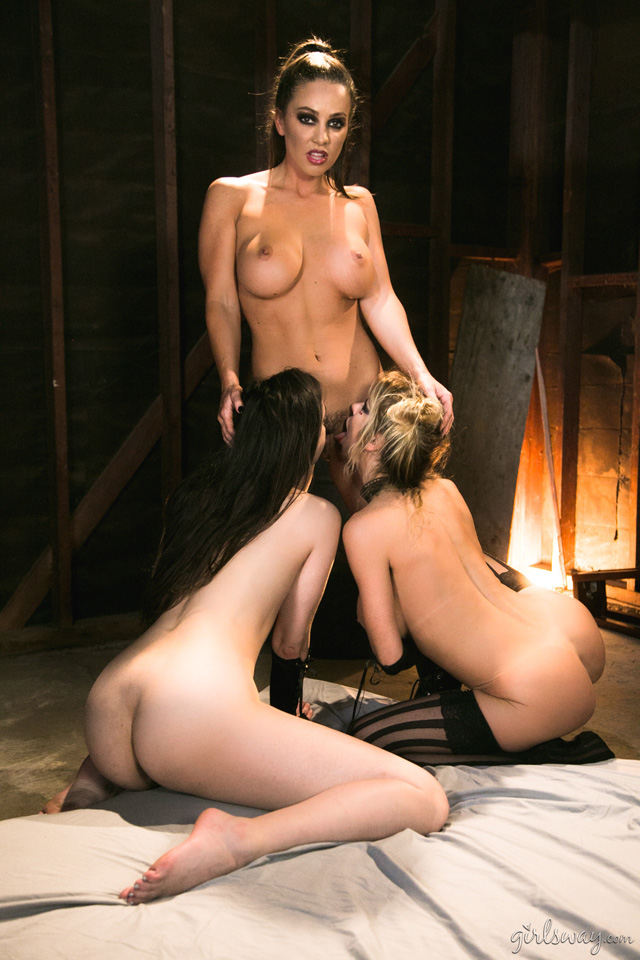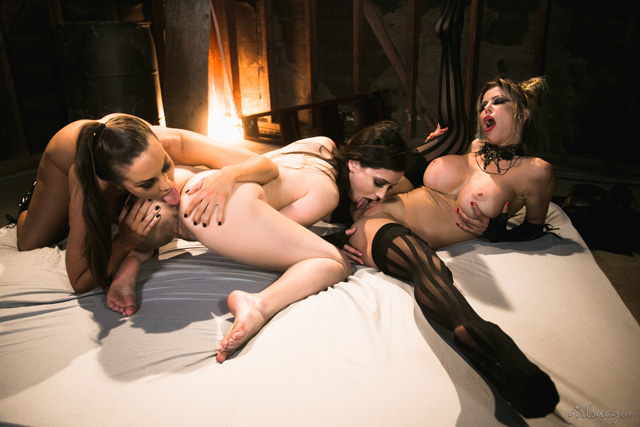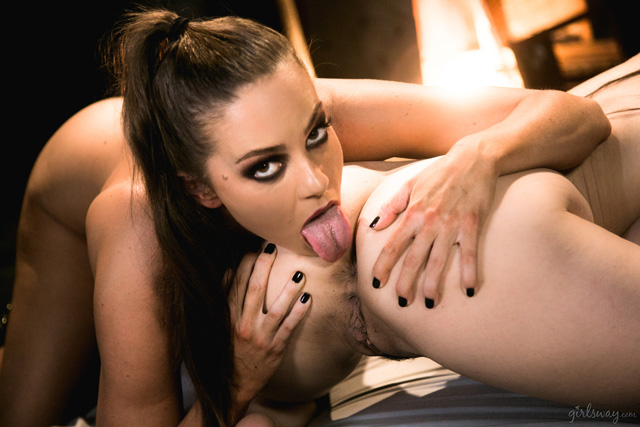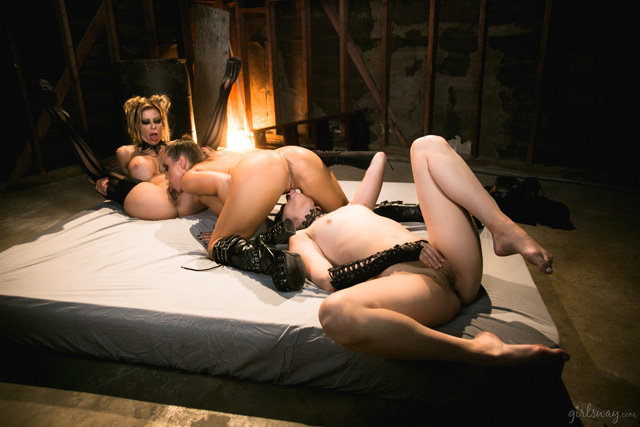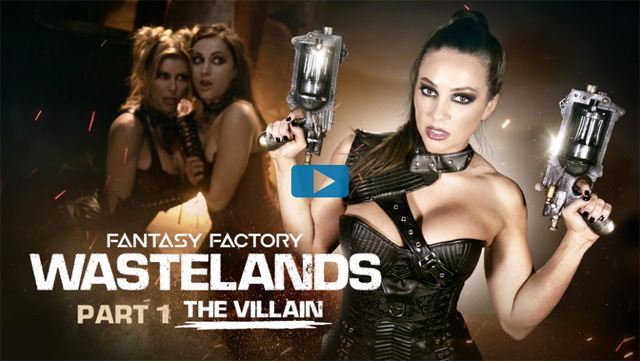 Every storm starts with a single drop.  Will Commander Mac drag in VX-13 from the Wastelands?  Is Alexis Fawx truly a synthetic human?  Will Alexis manage to keep her true identity concealed?  Will Georgia Jones succumb to too many orgasms?  Are you ready for what synthetic human VX-13 has to offer?  Will this pleasure bot break the cycle?  Find out what happens next inside the Fantasy Factory in this wild new lesbian cyberpunk porn & sci-fi sex action/drama feature film!  Watch the trailer from Wastelands and check out Part 1: The Villian starring Abigail Mac, Alexis Fawx & Georgia Jones in this wild all girl cyberpunk threesome.  Are you ready for the technosexual adventure of a lifetime?  Get your pass to Girlsway for only $2.95 to watch the first episode now in this epic new 4 part cyberpunk porn mini-series!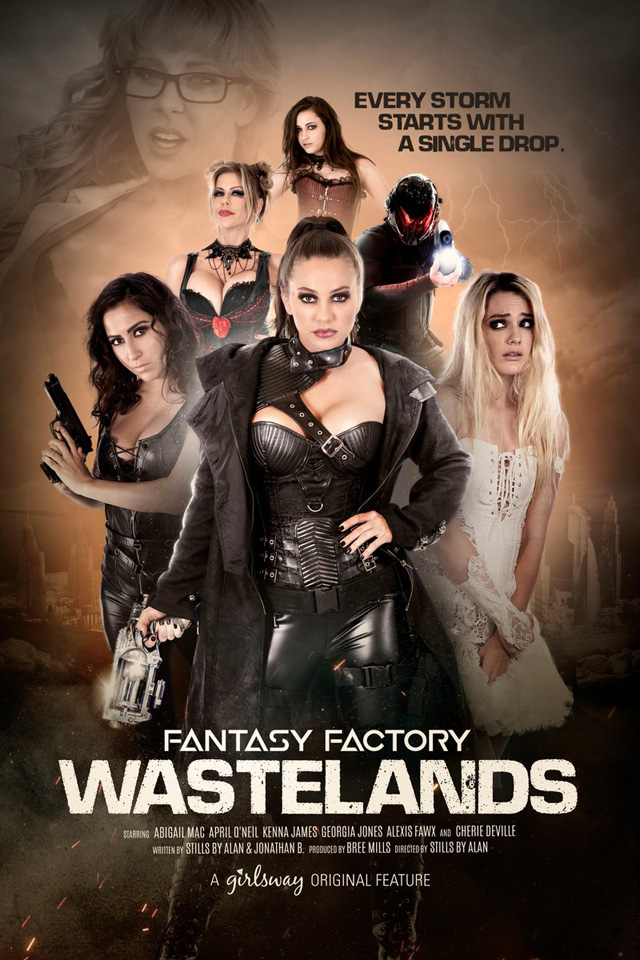 More in the Cyberpunk or Sex Robots or Lesbian categories or return to the cover of Porn Corp.
View more from Girlsway. Previous: Bad Private School Girls Emily & Kali Seduce Kenzie Reeves
More of Abigail Mac or Georgia Jones or Alexis Fawx or more from dark series Wastelands.
Enjoy this feature?  Check out Wasteland: The Oldest & Largest BDSM Commuity
Looking for more in-depth features?  Visit our Porn Parodies category for the best of the best.
For more wild fun visit the 3D Porn Games or Adult Comics or check out all the Porn News!
Tags:
Abigail Mac
,
Alexis Fawx
,
Alt.Sex.Fetish.Robots
,
April O'Neil
,
ASFR
,
ass eating
,
ass licking
,
babe
,
babes
,
big boobs
,
Big Tits
,
bizarre
,
blonde
,
boobs
,
booty
,
Bree Mills
,
brunette
,
busty
,
crazy
,
cybersex
,
Dana DeArmond
,
fantasy
,
Fantasy Factory
,
fembot
,
fetish
,
Fetish FuckDolls
,
fetish porn
,
fetish sex
,
fingering
,
fit
,
fitness buff
,
full length feature film
,
fun
,
Georgia Jones
,
Girlsway
,
gloves
,
goth
,
group
,
gun
,
hairy
,
hairy girls
,
hairy MILF
,
hairy muff
,
hairy pussy
,
hairy pussy porn
,
hairy woman
,
hairy women
,
hardcore
,
hardcore xxx fucking and sucking
,
high heels
,
hookers
,
horny
,
HOT
,
insane
,
Kenna James
,
leather
,
legs
,
lesbian
,
lesbian threesome
,
licking
,
masturbation
,
mature
,
MILF
,
mobile
,
mobile porn
,
New
,
nipple
,
nipples
,
nylons
,
oral
,
Pink
,
Porn
,
Porn News
,
pornstar
,
Pornstars
,
premiere
,
punk
,
punk girls
,
Punk Porn
,
pussy
,
pvc
,
rimjob
,
rimming
,
robots
,
round ass
,
science experiment
,
scissoring
,
sex exchanged for money
,
sexbots
,
sexy
,
slut
,
sluts
,
small tits
,
special
,
steampunk
,
steampunk porn
,
Stills By Alan
,
stockings
,
tattoo
,
tattoo fetish
,
tattoo fetish porn
,
tattoo fetish sex
,
tattoo girls
,
tattoo models
,
tattoo porn
,
tattoo sex
,
tattooed slut
,
tattoomodels
,
threesome
,
threesomes
,
tight
,
tight ass
,
tight pants
,
tits
,
unusual
,
vinyl
,
Wastelands
,
wild
,
world premiere
,
XXX