Browsing articles in "Sex Robots"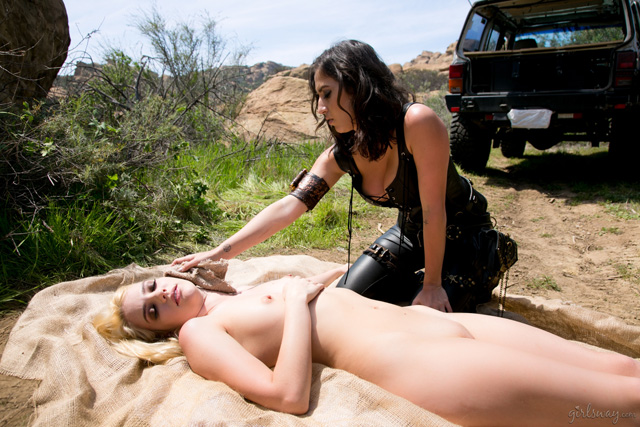 In the new cyber punk porn, Wastelands part 2 begins with synthetic human VX-13 aka. Kenna James alone and naked in the desert after escaping from the Girlsway Corporation laboratory that created her when The Doc [April O'Neil] smashes into her with her truck. Not knowing that the perfect girl is not human and has developed a powerful AI like never before April rushes to check on the appearing lifeless body and is overwhelmed with grief. To honor the Jane Doe April decides to give her a proper burial and loads her into the vehicle and moves her to a new undisclosed area to see her off. To April's surprise the girl awakens, scared and upset, not being able to remember her name and begins telling her about being locked up, abused sexually and used a sex slave. The Doc is appalled at the grotesque way she has been treated and promises her this is a new start. The two connect in a strong emotional way as they embrace and begin to kiss. Watch sexy human April "Doc" O'Neil and sexbot VX-13 engage in hot lesbian sex in the desert. Watch the free trailer for episode 2 of Wastelands: The Hero and get your pass to Girlsway for only $2.95 to watch the first 2 episodes of this amazing techno-sexual mini-series tonight & get ready for the upcoming episodes!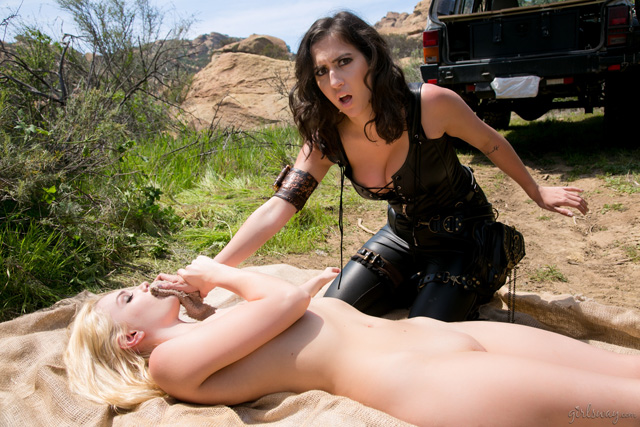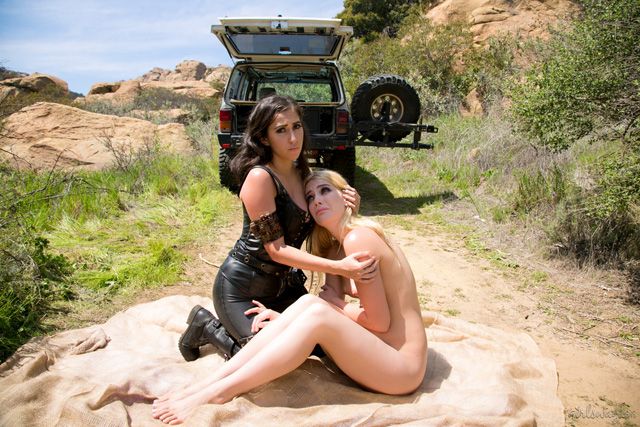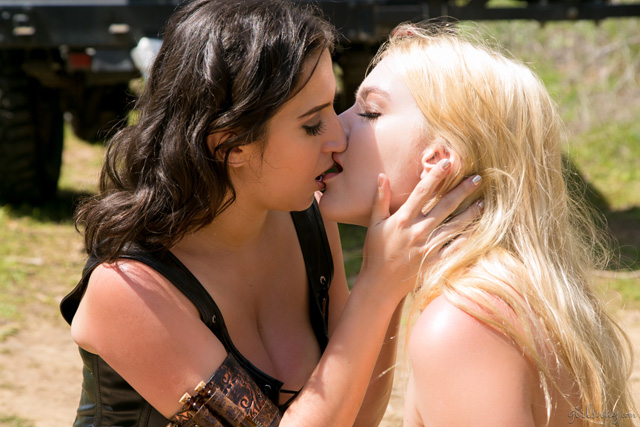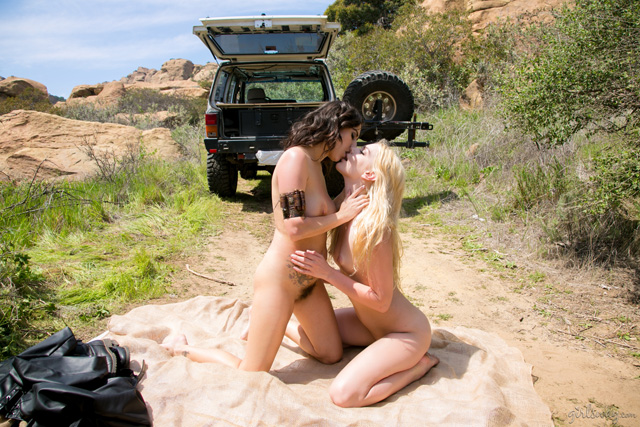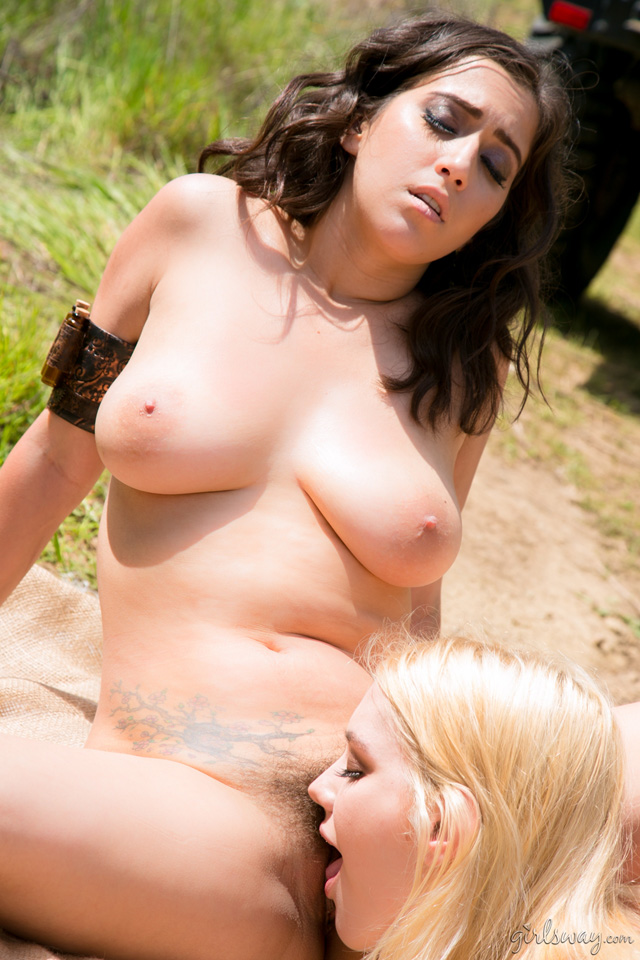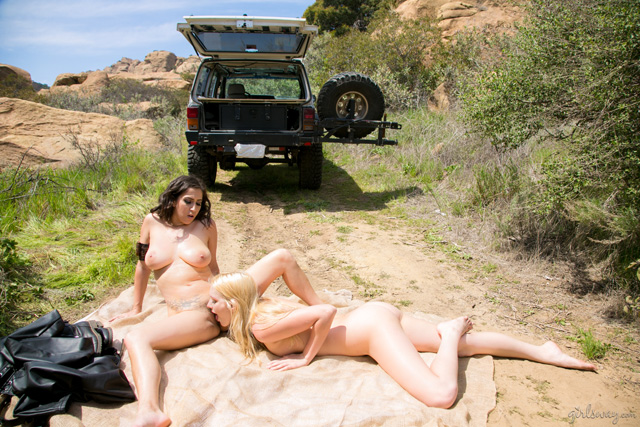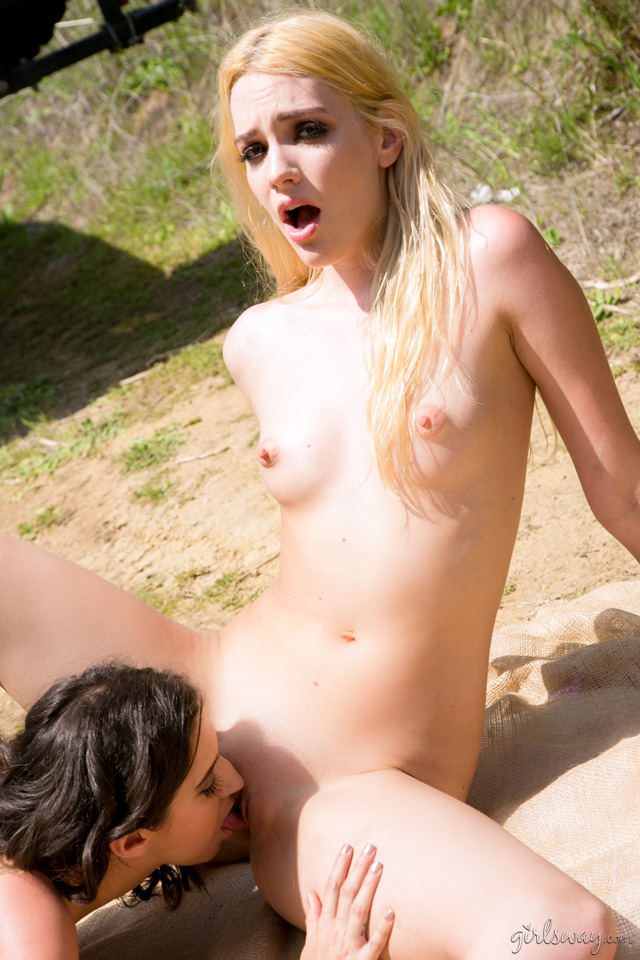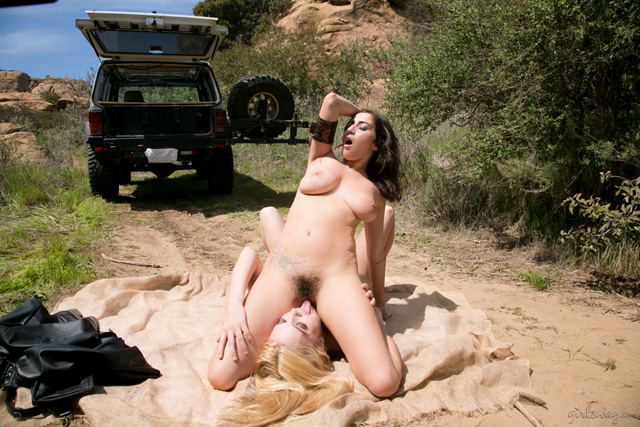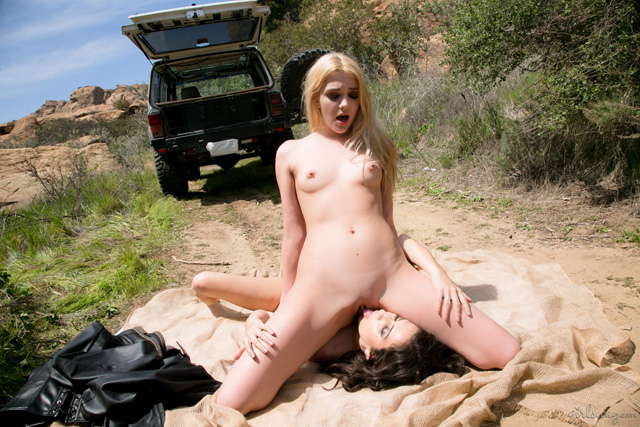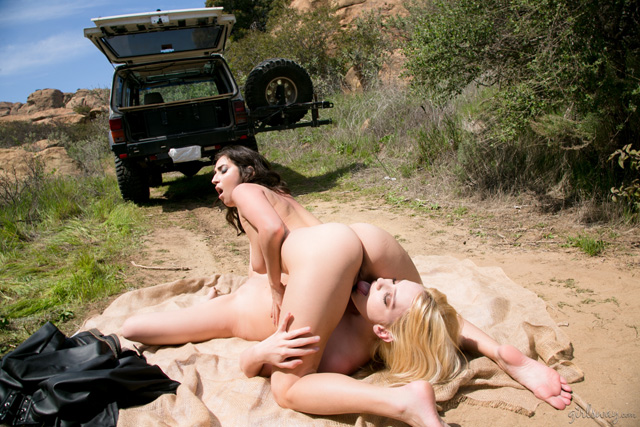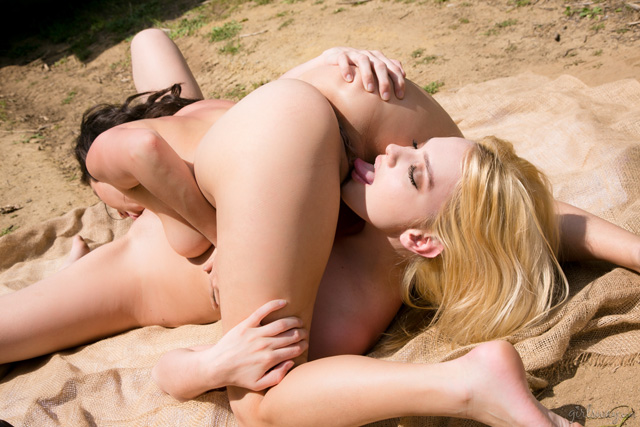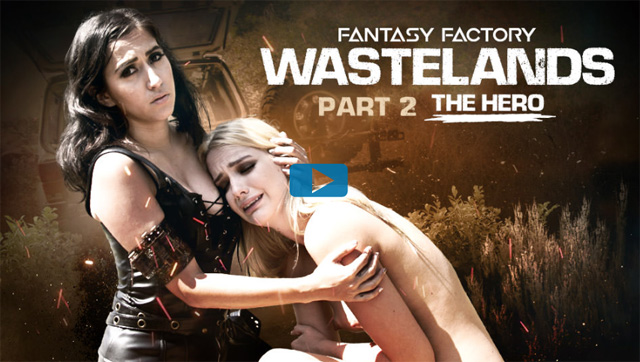 Are you ready to delve deep into the dark future and explore the Wastelands? Watch as fembot VX-13 and The Doc have intense lesbian sex with facesitting, tribbing, fingering, licking and earth-shaking orgasms as this new dynamic duo create a new start together in the Wastelands portrayed by Kenna James & April O'Neil. Will commander Mac, the Girlsway Corporations evil bounty hunter capture android babe VX-13? Will the Doc find out her new lover is a synthetic human?  Is sex with an AI robot built for sexual pleasures better?  Stay tuned for the upcoming episodes of Wastelands and watch the first 2 scenes inside the member's area of Girlsway for only $2.95 right now!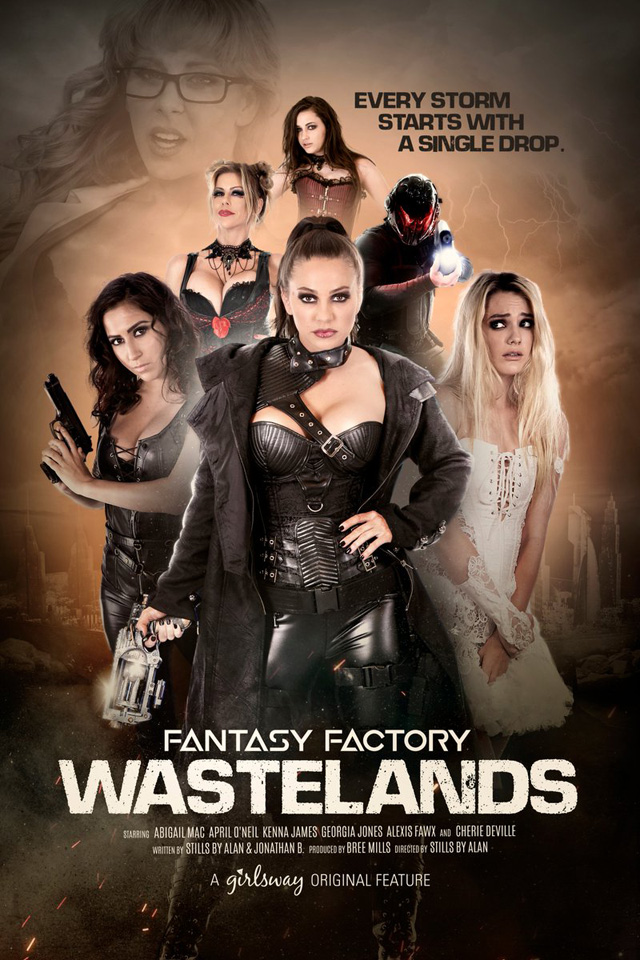 View more in the Cyberpunk or Sex Robots categories or return to the cover of Porn Corporation.
More from Girlsway or Wastelands. Debut: Wastelands: Cyberpunk Sci-Fi Lesbian Feature Film
See more of Kenna James or April O'Neil or for more sapphic action visit the Lesbian category.
Feeling kinky & adventurous: Check out Wasteland: The Oldest & Largest BDSM Community
Check out the latest 3D Porn Games or Adult Comics or Parodies or New Porn Sites or Porn News.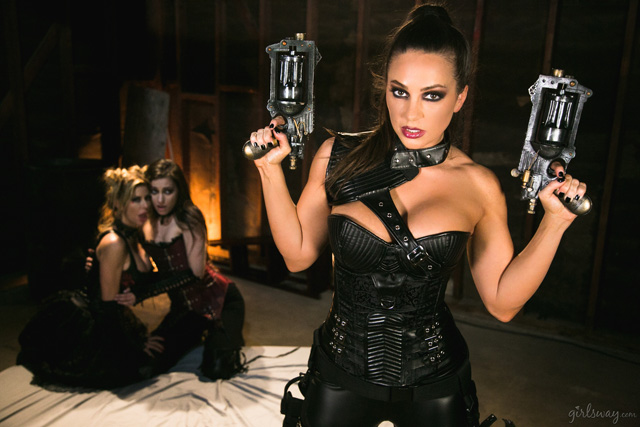 Wastelands: the wild new cyberpunk porn spun from the Girlsway's pleasure bot factory debuts today.  In the not so distant future, we create androids to make life easier, but as a result with every upgrade the androids become more and more like humankind.  The Girlsway Corporation specializes in pleasure bots, created to be indistinguishable from humans.  These sex robots quickly became tools and toys of the rich and with mankind's natural path of destruction, the pleasure bots we're weaponized to ultimately become super-powered weapons of the rich. The corporation then began building super soldiers and we're used to expel the poor and middle class to create a paradise.  Society evolved to a state where only the rich occupied the cities and the poor and unfortunate are pushed to the bleak outskirts, known as the Wastelands.  So we begin with Part 1 of Wastelands: The Villian.  In the Girlsway Corporation a synthetic human known as VX-13 develops an AI and walks out leaving the factory at 6:42 am.  this has never happened before.  The corporation head Bree Mills is furious and wants their property returned.  VX-13 portrayed by Kenna James is naked on a desert road in the Wastelands when April O'Neil hits her with her vehicle at a high speed and not a mark is left on VX-13.  She awakens in the back of April's car on her new journey.  Meanwhile, Georgia Jones seeks out the Fantasy Factory facility in the Wastelands, a run down building with crumbling walls sprawling with graffiti depicting the hatred and pain of the expulsion. Inside she finds Dana DeArmond, who runs the street girls selling their sexual services to survive.  Georgia's eye lay upon bubbly blonde sci-fi dream babe Alexis Fawx and she quickly works a deal with her pimp Dana.   In a dark room with a lone mattress Georgia finds herself enthralled with Alexis' sweet kisses and wet pussy as she nibbles on her nipples when things take a bizarre turn.  Synthetic human bounty hunter Commander Mac [aka. Abigail] is on a mission from headquarters to retrieve VX-13 when she stealthily storms the Fantasy Factory and approaches Dana for information and that's when she bursts in on Georgia and Alexis.  Alexis is not innocent though and knows too much.  She must fight for her survival and allow Commander Mac to call the shots.  Georgia becomes entangled in a wild lesbian threesome as Alexis struggles to conceal her true identity and a secret to secure her freedom.  Watch the trailer now if you are ready for a steaming hot lesbian sci-fi cyberpunk porn adventure.  See more from Part 1: The Villian from Wastelands.  Get your pass to Girlsway for only $2.95 to watch this twisted tale now in the brand new 4 episode cyberpunk porn series!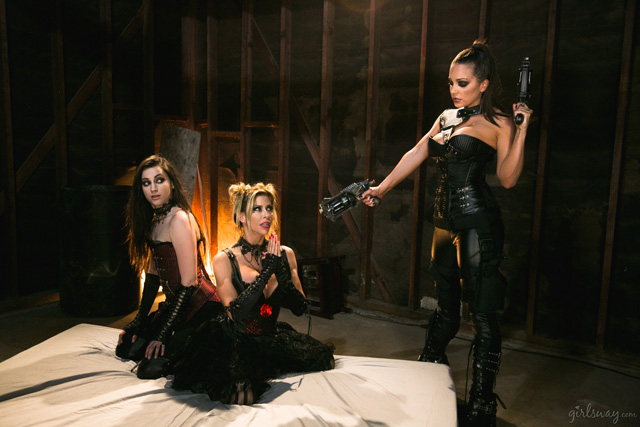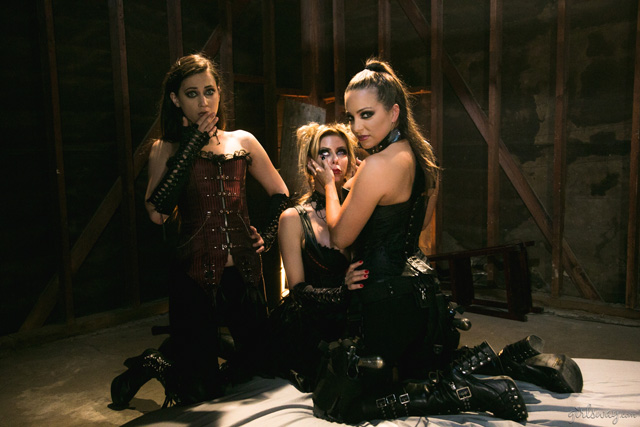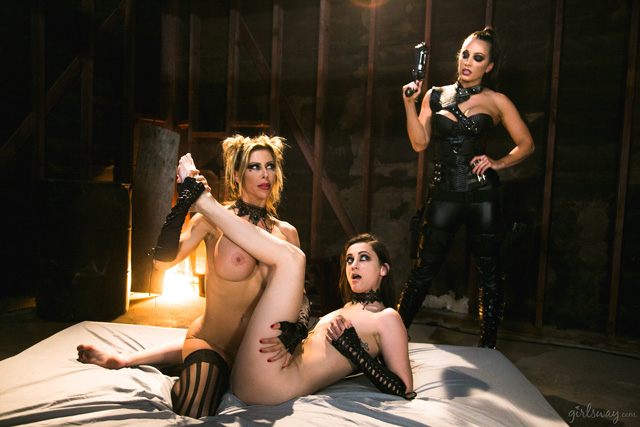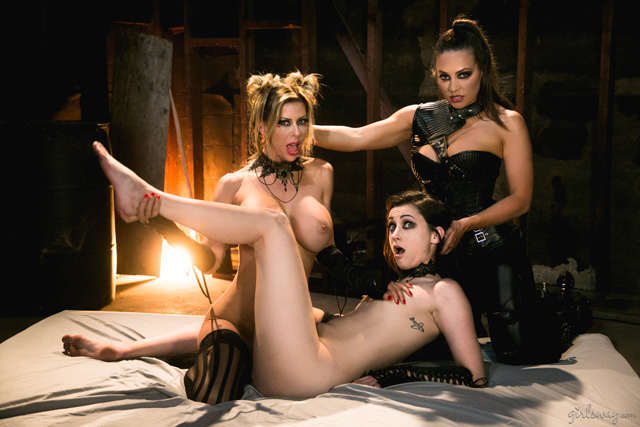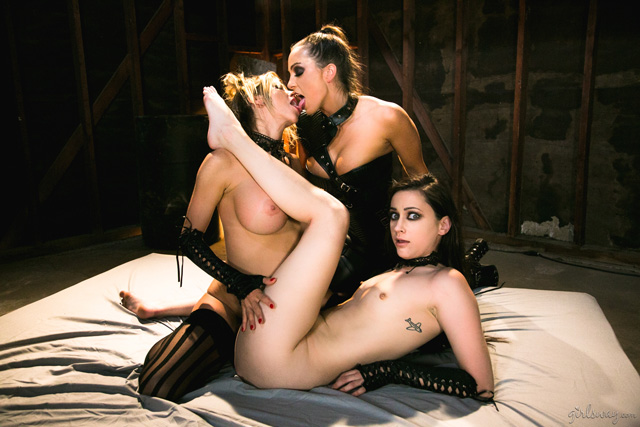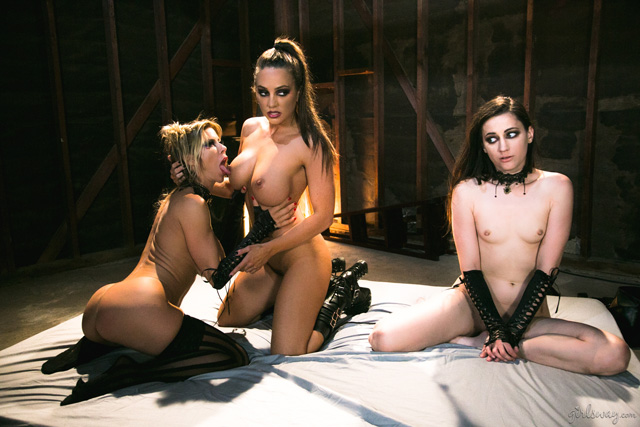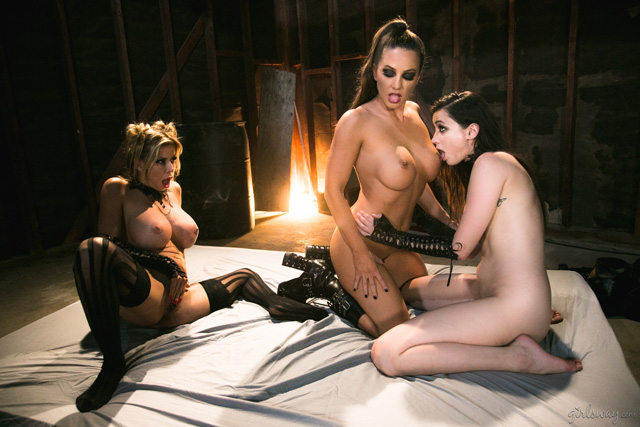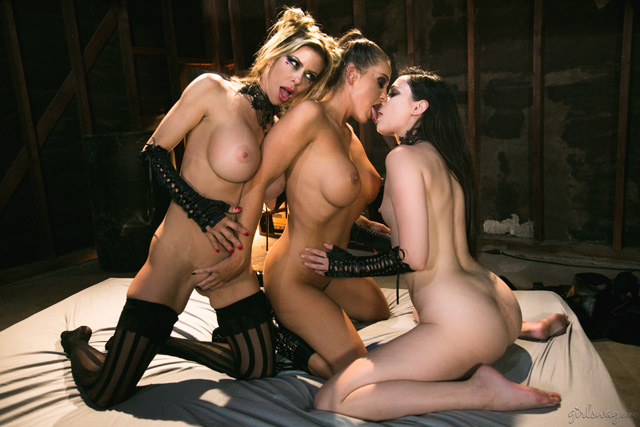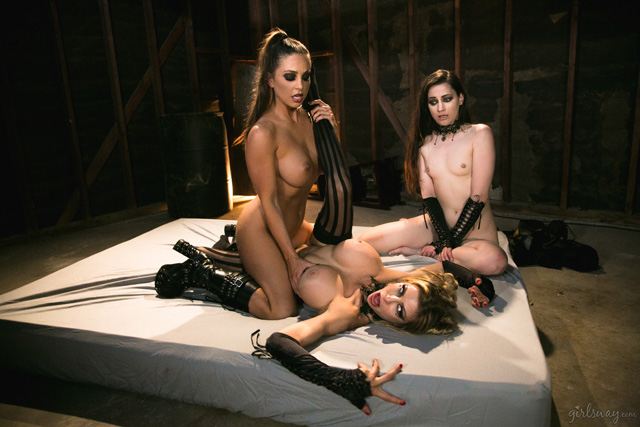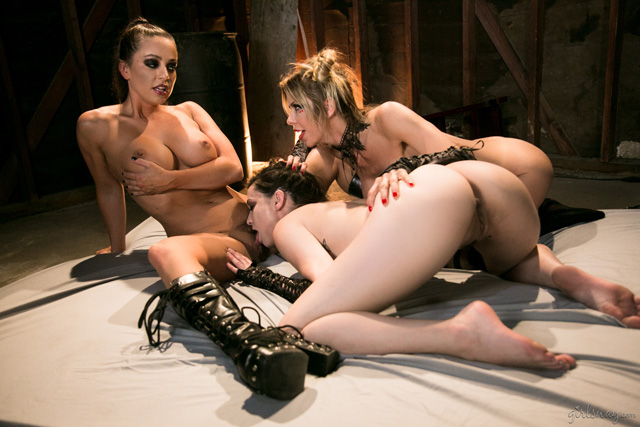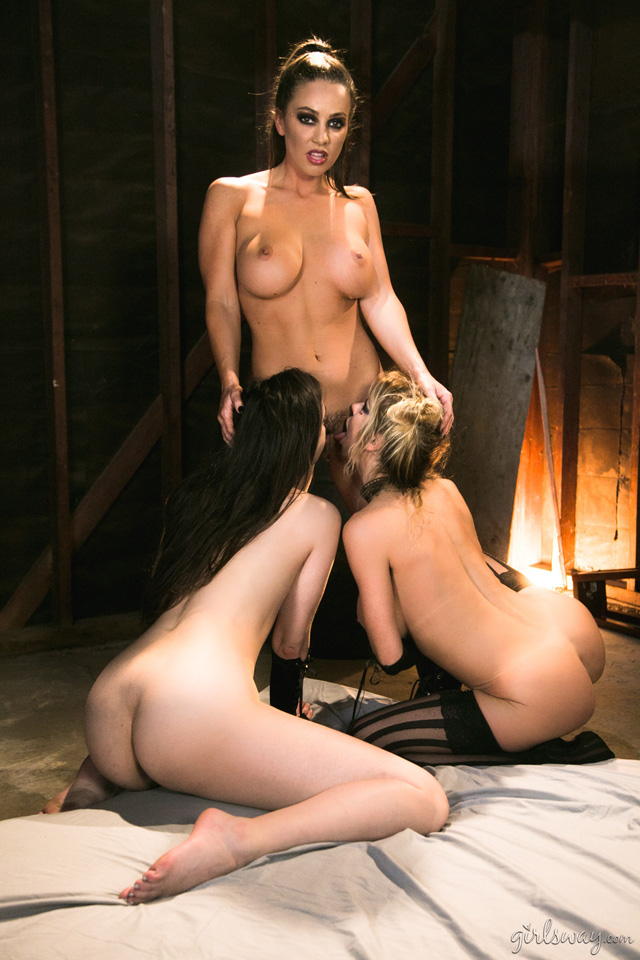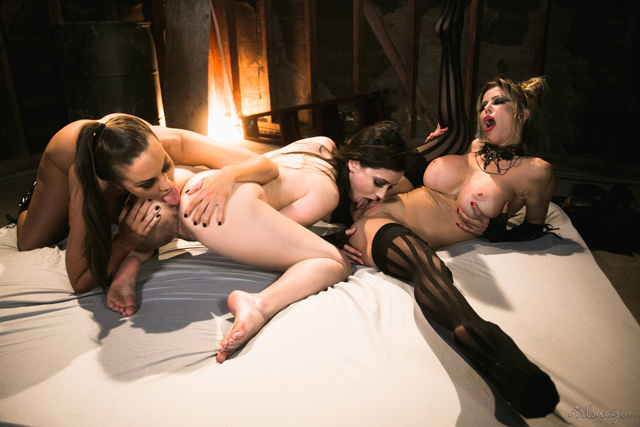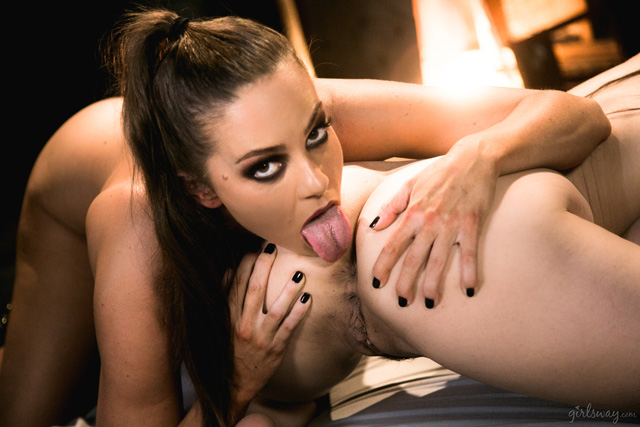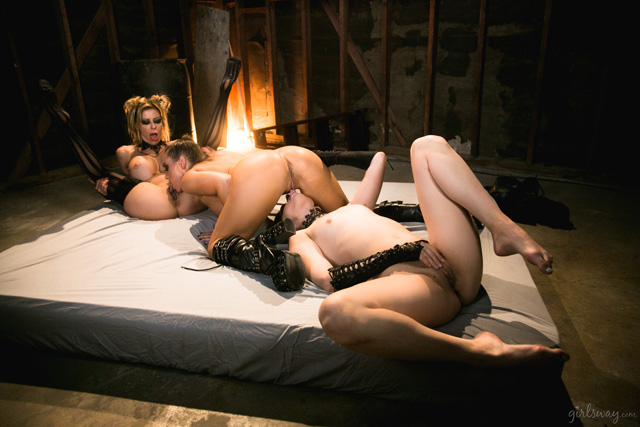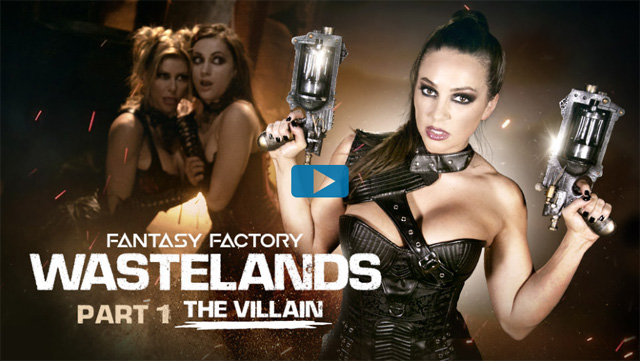 Every storm starts with a single drop.  Will Commander Mac drag in VX-13 from the Wastelands?  Is Alexis Fawx truly a synthetic human?  Will Alexis manage to keep her true identity concealed?  Will Georgia Jones succumb to too many orgasms?  Are you ready for what synthetic human VX-13 has to offer?  Will this pleasure bot break the cycle?  Find out what happens next inside the Fantasy Factory in this wild new lesbian cyberpunk porn & sci-fi sex action/drama feature film!  Watch the trailer from Wastelands and check out Part 1: The Villian starring Abigail Mac, Alexis Fawx & Georgia Jones in this wild all girl cyberpunk threesome.  Are you ready for the technosexual adventure of a lifetime?  Get your pass to Girlsway for only $2.95 to watch the first episode now in this epic new 4 part cyberpunk porn mini-series!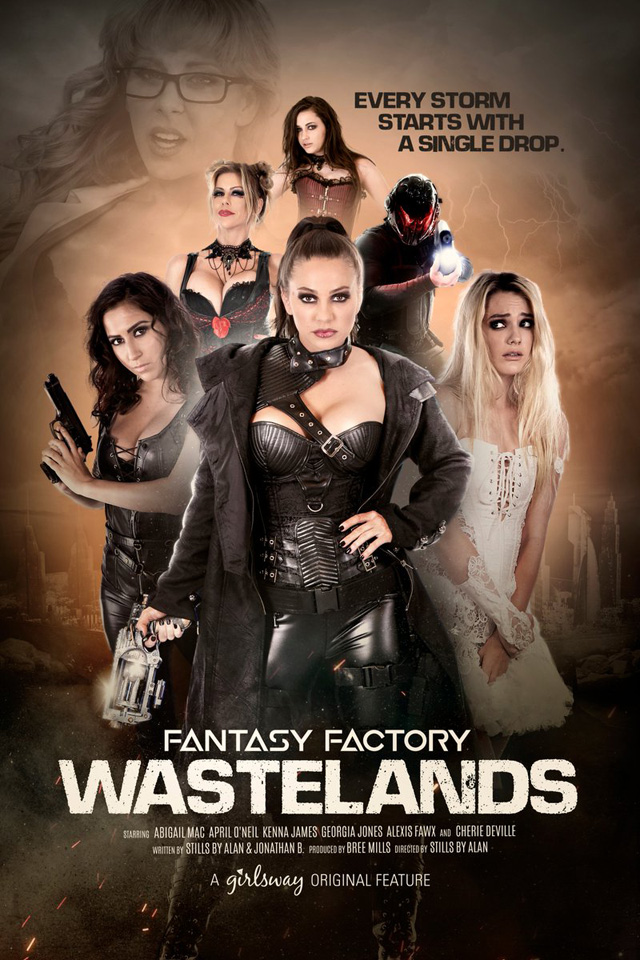 More in the Cyberpunk or Sex Robots or Lesbian categories or return to the cover of Porn Corp.
View more from Girlsway. Previous: Bad Private School Girls Emily & Kali Seduce Kenzie Reeves
More of Abigail Mac or Georgia Jones or Alexis Fawx or more from dark series Wastelands.
Enjoy this feature?  Check out Wasteland: The Oldest & Largest BDSM Commuity
Looking for more in-depth features?  Visit our Porn Parodies category for the best of the best.
For more wild fun visit the 3D Porn Games or Adult Comics or check out all the Porn News!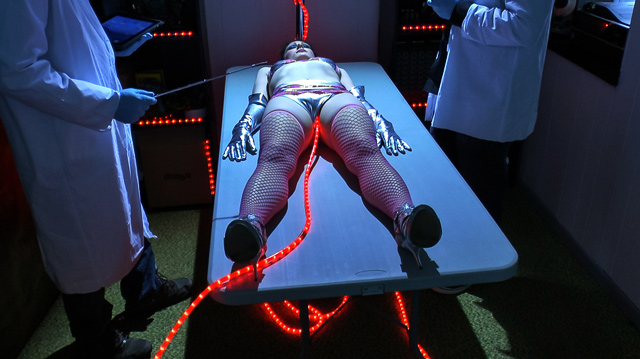 Sci-Fi Dream Girls is working on the newest sex bot in their possession. This edition, the HRX 0071 fembot is fore going nano programming for sexual commands.  After inserting her nano chip into her vaginal orifice she responds with a strike force attack!  She must be controlled by any means…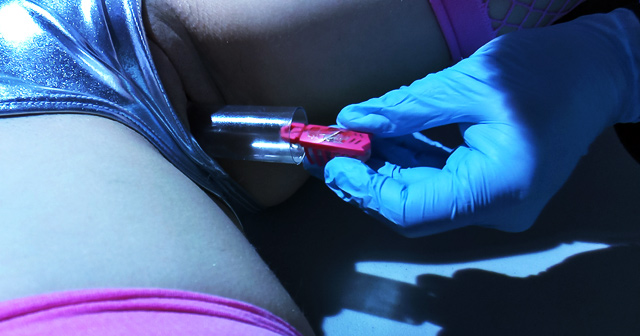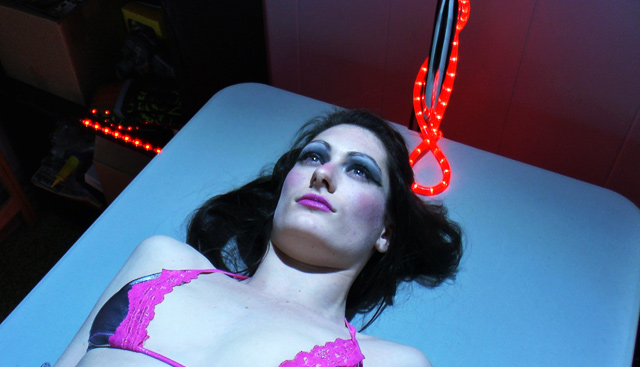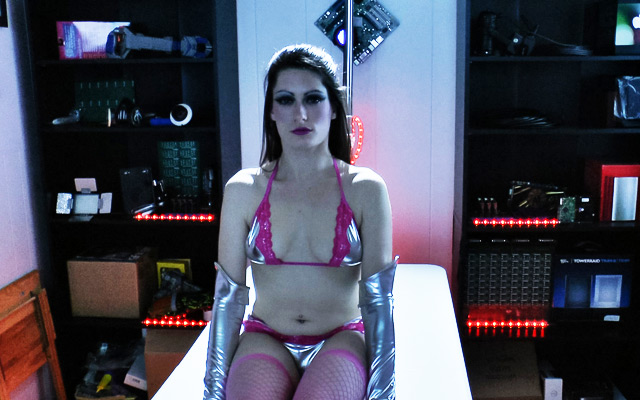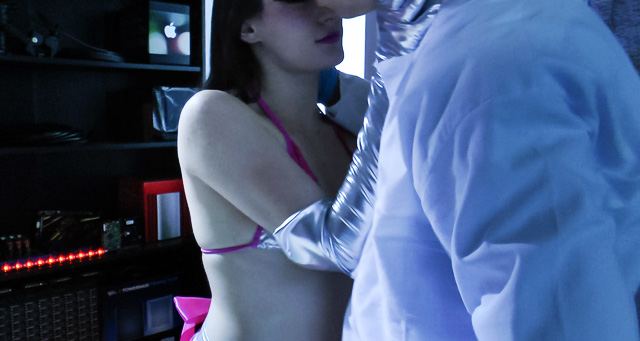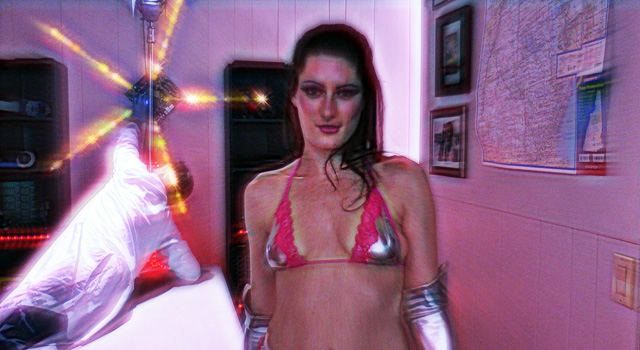 After fembot HRX0071 responds with a strike blast attack, we must strap her down and use powerful toys to train her control using sexual overload!  Determined to reign control on this fembot…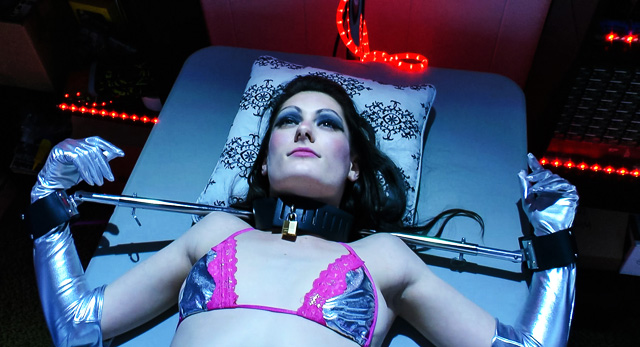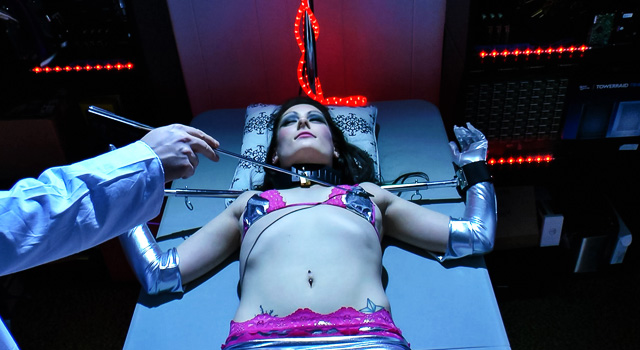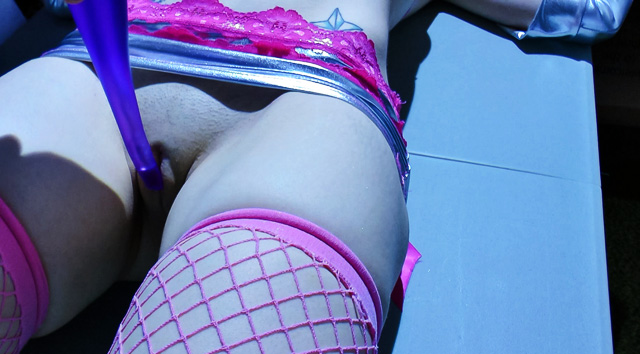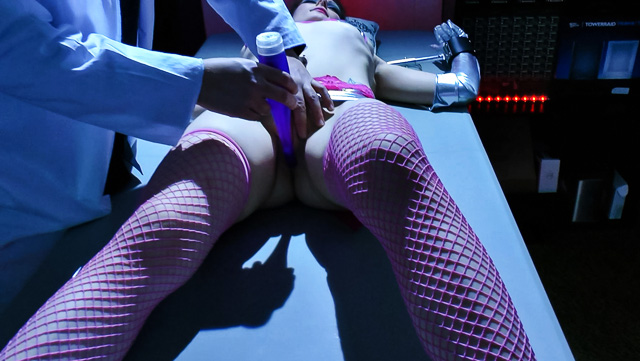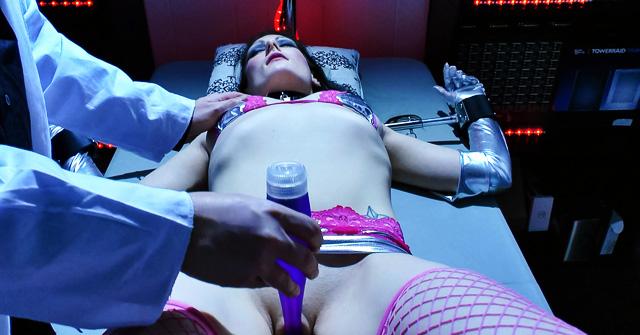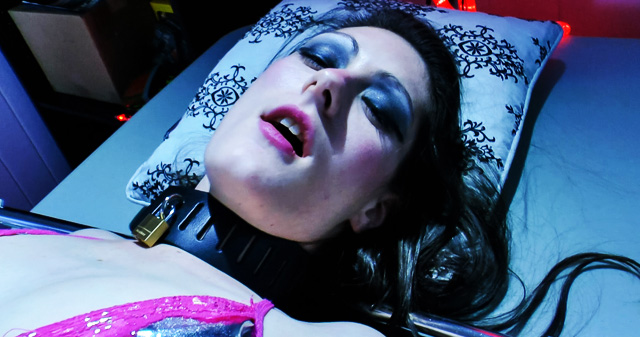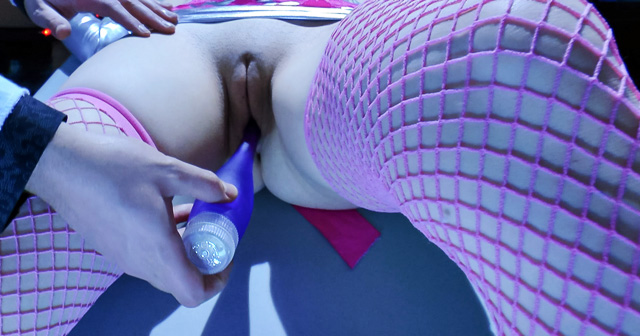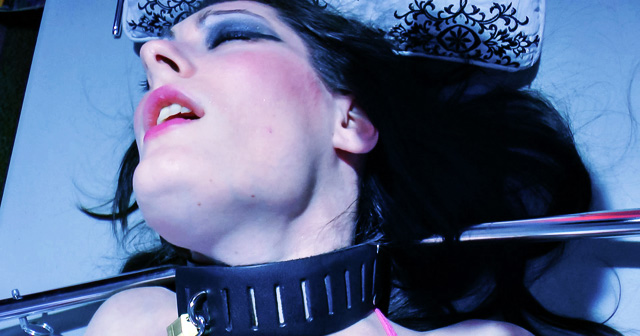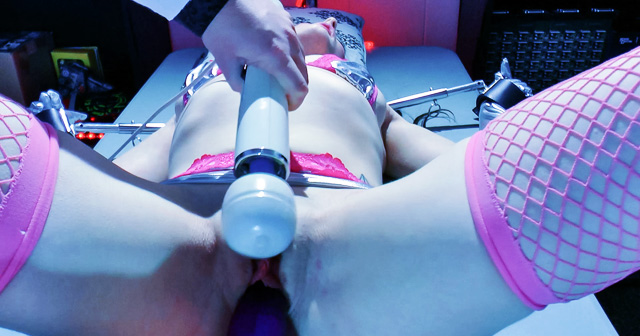 Under strong high powered high vibrations we use sexual force to over power the fembot!  HRX-0071  is sure to crack during her first multiple-orgasmic surges!  Enter Sci-Fi Dreamgirls for More.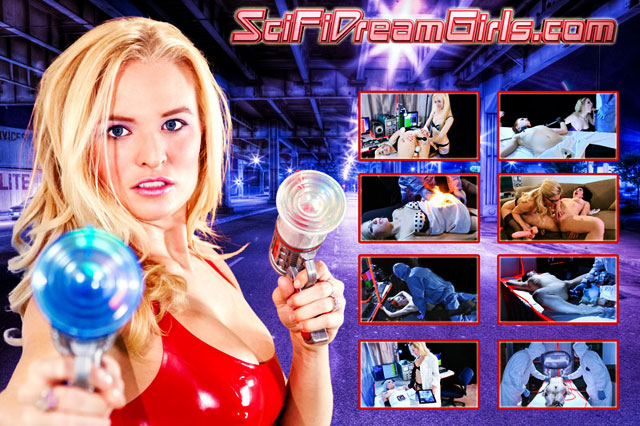 Return to the cover of Porn Corporation. For more technosexuality visit our Sex Robots category.
More Featured Articles from the hot new A.S.F.R fetish site Sci-Fi Dreamgirls:
Asian Spy Fembot Trained – Little Red Ridingbot Video – Sci-Fi Dreamgirls: New Porn Site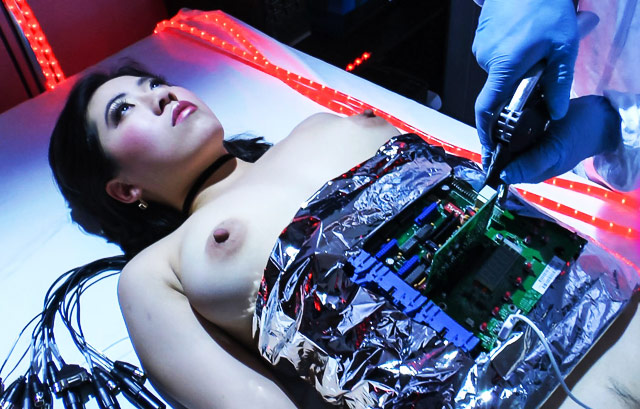 Sci-Fi fantasy with a secret spy bot that has infiltrated the lab!   Unbeknownst to Dr. Ashley Fires as she is wiring her new exotic Asian fembot for sexual commands they are reporting the data back to her nemesis   Dr. Fires has set her new fembot for the possibility of endless orgasms with extremely sensitive triggers and now has personally trained her how to have sex…  The spybot needs to escape soon or it will blow a fuse!  Watch at Sci-Fi Dreamgirls & see more technosexual fantasies.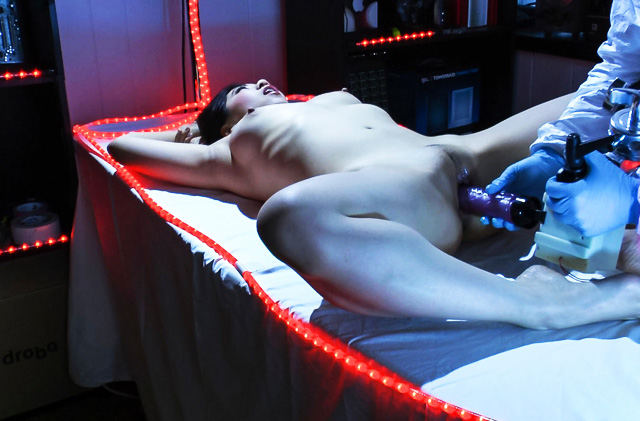 After tests in the lab, Dr. Fires enters phase 2.  Training her bot to function in all situations, sexually.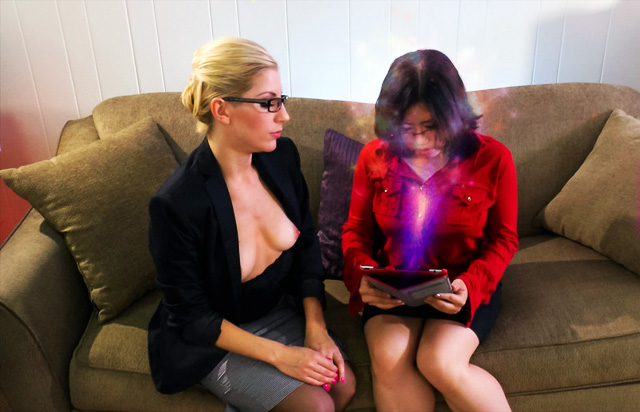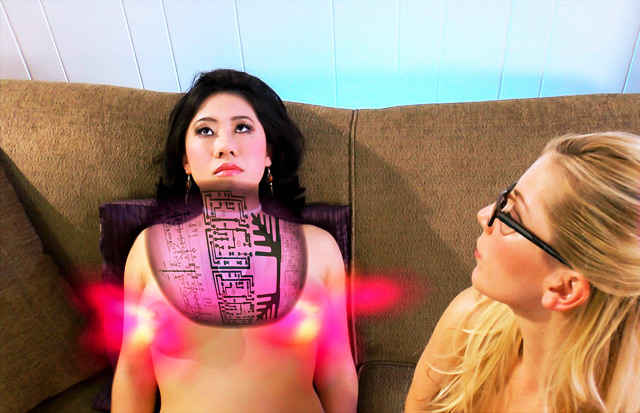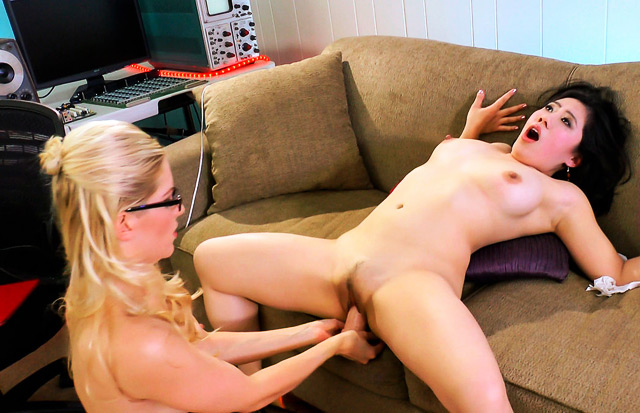 Watch fembot Dr. Ashley Fires have robot lesbian sex with Spybot… Will she discover her insubordination and the fact that she was implanted by her enemy before the spy fembot's circuits explode from too many orgasms?  Find out at SCI-FI DREAMGIRLS & watch all the brand new robot fetish sex movies designed to please your robosexual needs!
More fembot porn in our Sex Robots category or return to the cover of Porn Corporation.
Related Articles from the new A.S.F.R fetish site Sci-Fi Dreamgirls:
Little Red Riding Sex Robot Sci-Fi Porn Video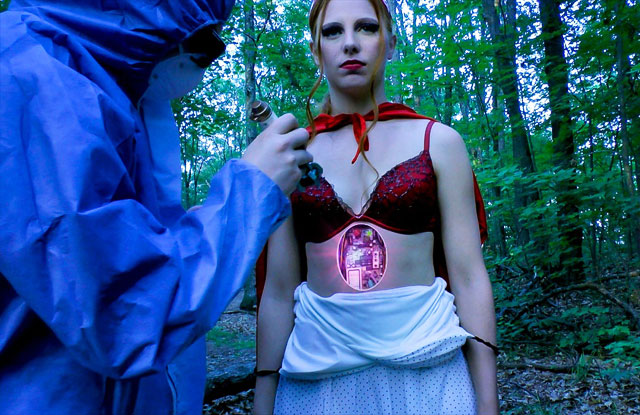 Little Red RosieBot is sent out a mission for her master Dr. Ashley Fires through the forest when her sensors detect fast rapid movement action of people in the forest coming towards her… Strangers fornicate with Dr. Fire's precious fembot but not to late for Dr. Fires to send out a recovery team and rescue her new project.  Currently RosieBot is programmed to have sex with men.  Dr. Ashley Fires makes it's her mission to personally train her red riding fembot to please and fornicate with females. Watch the streaming video or for the full episode join Sci-Fi Dreamgirls!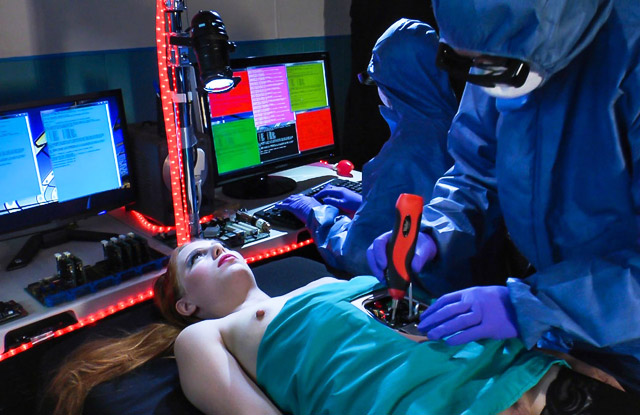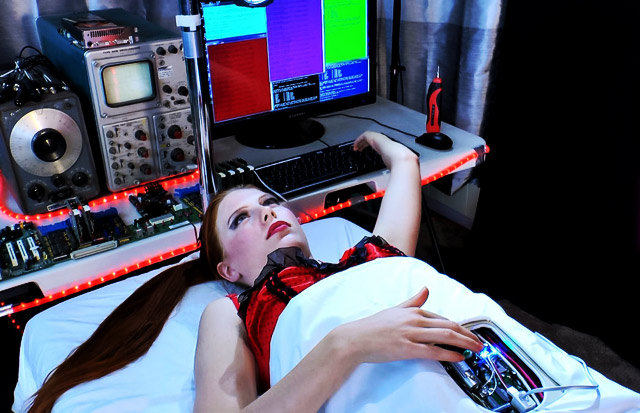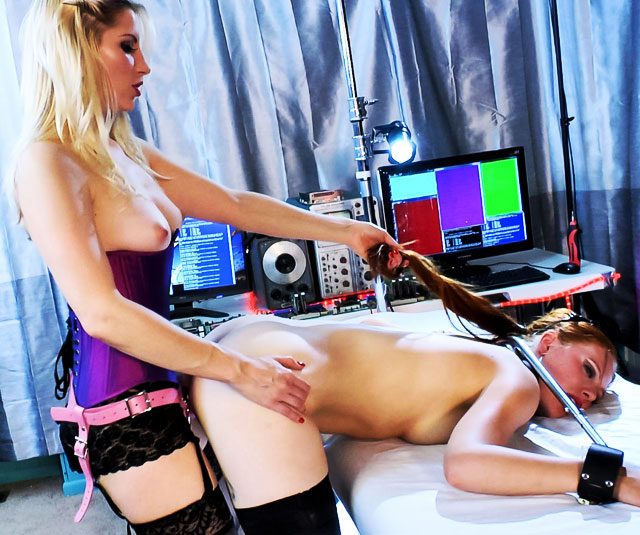 Watch the free clip from this new science fiction technosexual robot fetish porn site Sci-Fi Dreamgirls in the episode "Little Red RosieBot".  Get the full video inside Sci-Fi Dreamgirls & Everything you need to get your ASRF [alt.sex.robot.fetish] gears off!  This this your first time exploring fembots? Sci-Fi Dreamgirls is the perfect place to begin your journey!

More Categories:  Parody – Fetish – Femdom – 3D Porn – 3D Video Games – Adult Comics
Want to keep browsing our free digital porn magazine?  Return to the cover of Porn Corporation.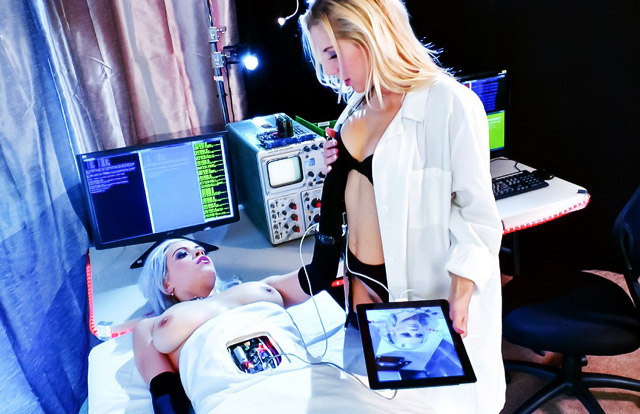 Sci-Fi Dreamgirls is a brand new fembot sex robot porn site.  Over a year in the making this technosexual fantasy website Sci-Fi Dreamgirls has created a lab of sexbots [with the help of fembot Dr. Fires, Ashley] designed to cater to your every need!  Fembots are suitable for men and women after they have been programmed to have sex with both genders and all ASFR robot fetishists. Watch as Dr. Fires trains and programs her sexual robots shaping them into the perfect Android women able to cook, clean, take orders and please you sexually in every way!  These AI sexbots are programmed to experience intense high circuit orgasms at your command.  You must watch the informational video below for more information on fembots!  Reference: Sci-Fi Dreamgirls.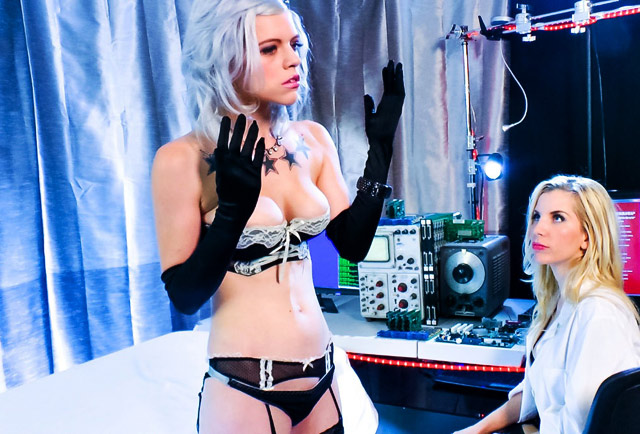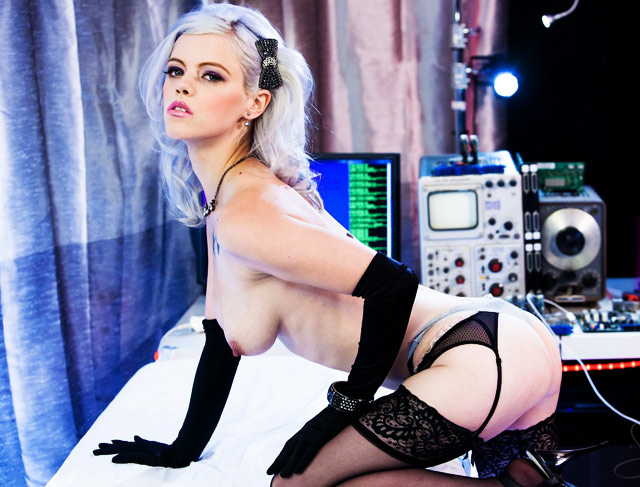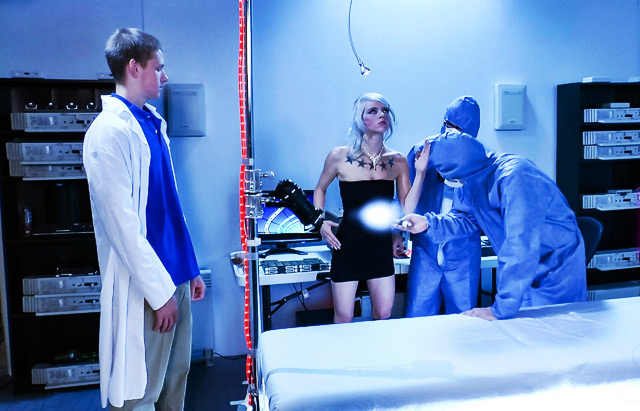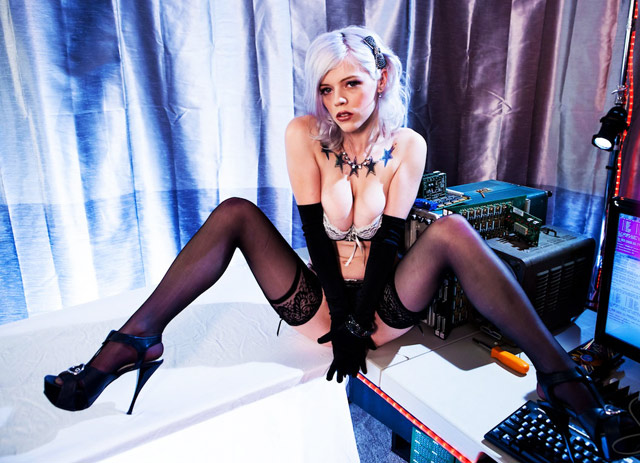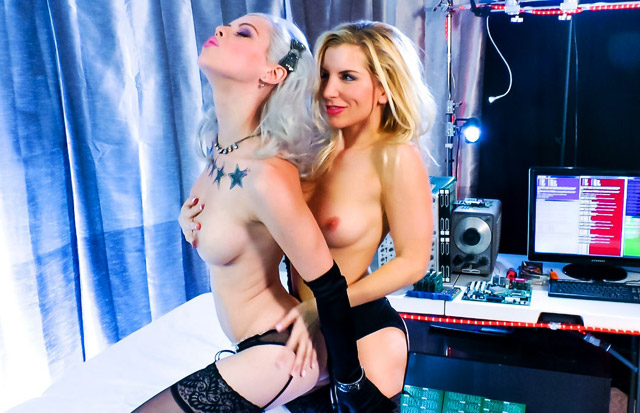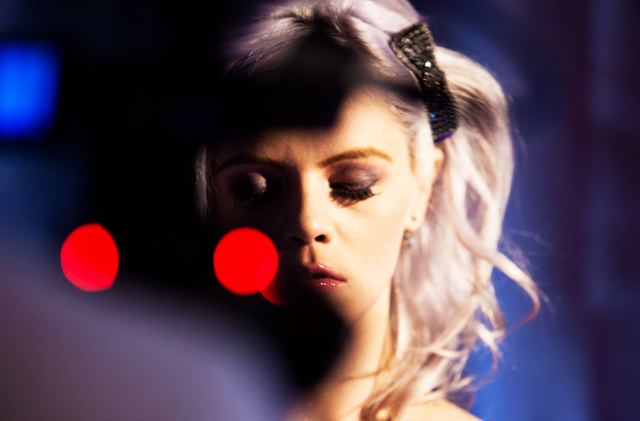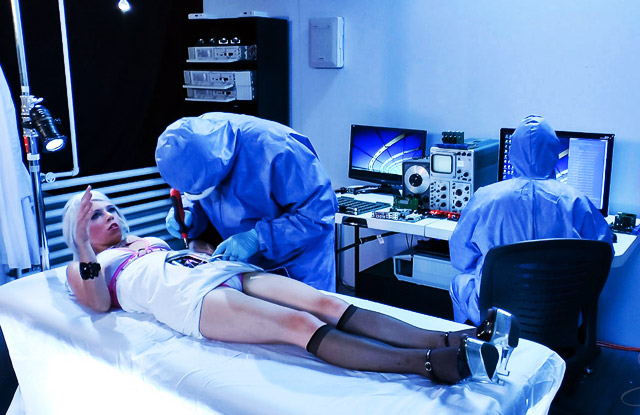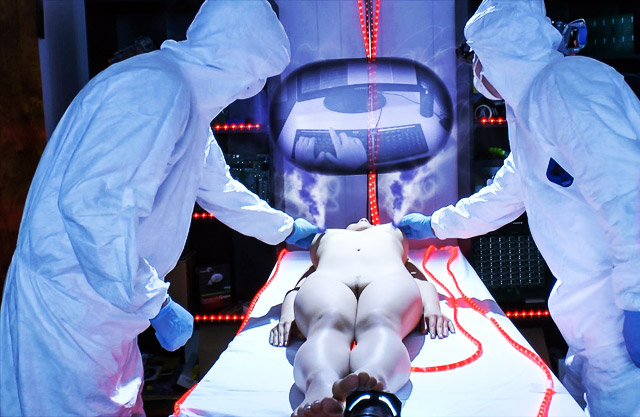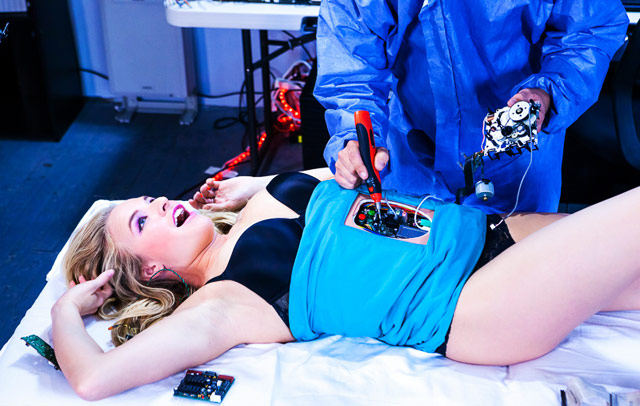 Are you ready to experience the pleasure of a Sci-Fi Dreamgirl?  Dr. Ashley Fires is waiting to wire you up with your perfect fembot!  Watch the free fembot video or Enter Sci-Fi Dreamgirls.
For the first time Technosexuals, ASFR (Alt.Sex.Fetish.Robots) & Robot Fetishists have a website that caters to your specific technological sexual proclivity.  The Sci-Fi Dreamgirls are awaiting your commands.  Become the master of sex robots & indulge in the technical side of love!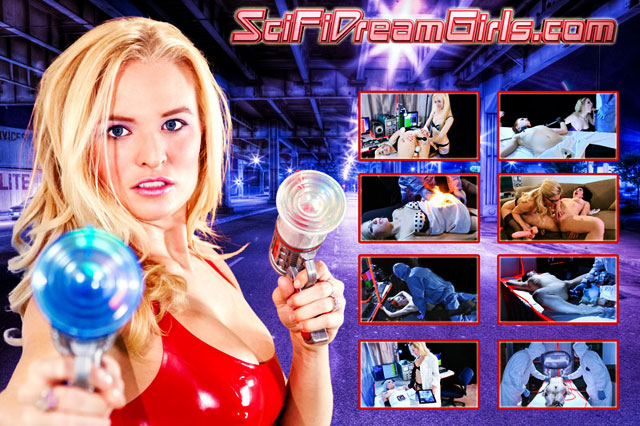 Return to the cover of Porn Corporation. For more technosexuality visit our Sex Robots category.
More Categories:  Parody – Fetish – Femdom – 3D Porn – 3D Video Games – Adult Comics