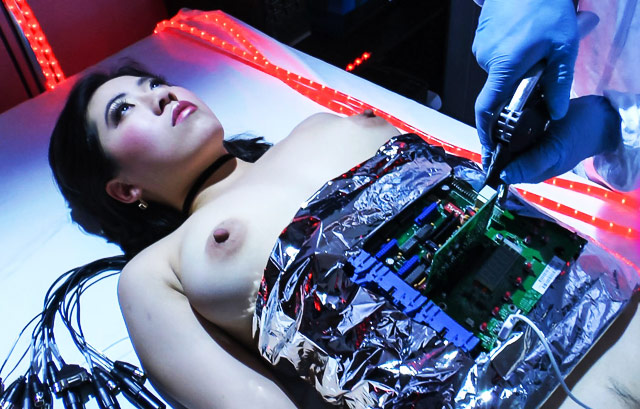 Sci-Fi fantasy with a secret spy bot that has infiltrated the lab!   Unbeknownst to Dr. Ashley Fires as she is wiring her new exotic Asian fembot for sexual commands they are reporting the data back to her nemesis   Dr. Fires has set her new fembot for the possibility of endless orgasms with extremely sensitive triggers and now has personally trained her how to have sex…  The spybot needs to escape soon or it will blow a fuse!  Watch at Sci-Fi Dreamgirls & see more technosexual fantasies.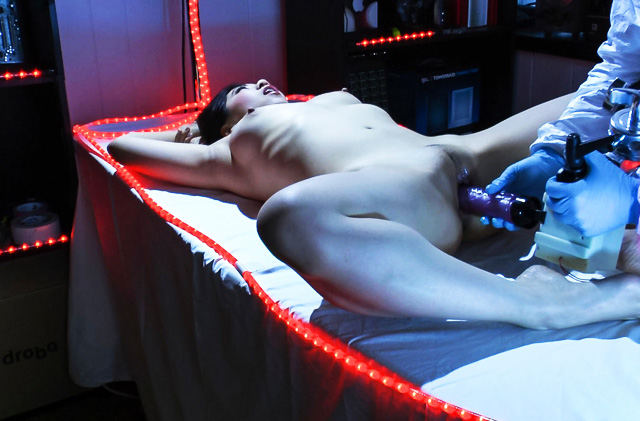 After tests in the lab, Dr. Fires enters phase 2.  Training her bot to function in all situations, sexually.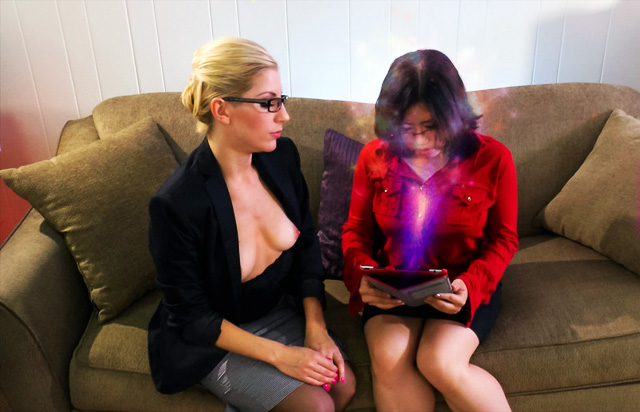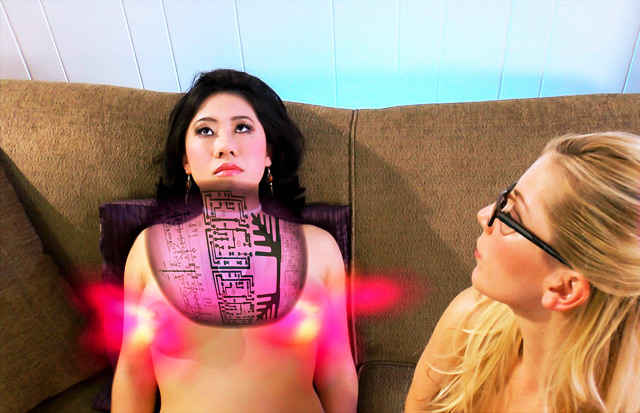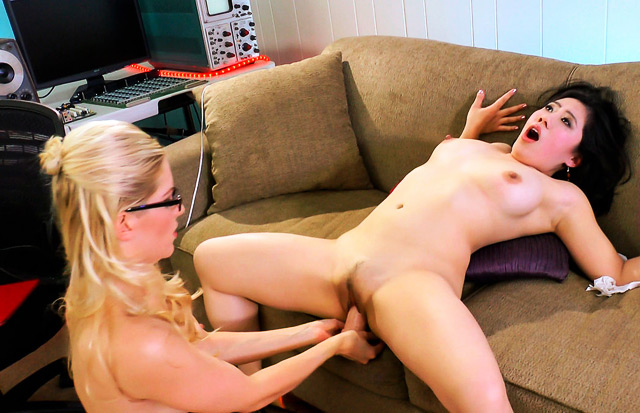 Watch fembot Dr. Ashley Fires have robot lesbian sex with Spybot… Will she discover her insubordination and the fact that she was implanted by her enemy before the spy fembot's circuits explode from too many orgasms?  Find out at SCI-FI DREAMGIRLS & watch all the brand new robot fetish sex movies designed to please your robosexual needs!
More fembot porn in our Sex Robots category or return to the cover of Porn Corporation.
Related Articles from the new A.S.F.R fetish site Sci-Fi Dreamgirls:
Little Red Riding Sex Robot Sci-Fi Porn Video
Sci-Fi Dreamgirls: New Fembot Porn Site
Tags:
Alt
,
Alt.Sex.Fetish.Robots
,
Android
,
Android Women
,
ASFR
,
Ashley
,
Ashley Fires
,
Asian
,
Asian Porn
,
babe
,
babes
,
bizarre
,
blonde
,
boobs
,
bra
,
crazy
,
dildo
,
dildo machine
,
doctor
,
Dr. Fires
,
fantasy
,
fembot
,
fetish
,
Fucking Machines
,
fun
,
hardcore
,
hardcore xxx fucking and sucking
,
hd
,
high heels
,
HOT
,
insane
,
mobile
,
mobile formats
,
model
,
movies
,
New
,
nipple
,
nipples
,
parody
,
Parody Porn
,
Porn
,
Porn News
,
Porn Parody
,
pornstar
,
Pornstars
,
robots
,
roleplay
,
Sci-Fi Dreamgirls
,
science experiment
,
sex
,
sex robots
,
sexbots
,
sexy
,
technosexual
,
technosexuality
,
tits
,
unusual
,
wild
,
x videos
,
XXX