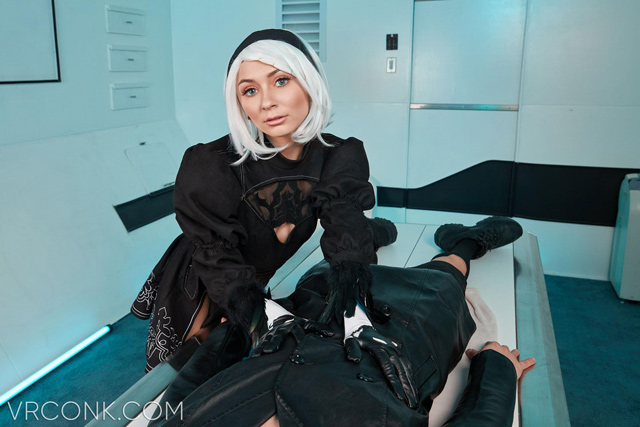 Chloe Temple stars as 2B in the sizzling new NieR Automata an XXX porn parody shot in 8K VR!  Sexy android babe YoRHa No.2 Type B aka. 2B is fighting an alien race alongside you when she is trying to repair you and they hack into your programming!  The aliens want to make a deal with the androids against the human race and to prove to you to that they can control your every move, they take control of your android friend 2B and make her suck and fuck your cock just like you want it!  Join VR Conk to watch NieR Automata: 2B XXX VR Porn Parody now in 8K VR and access all the hottest VR porn parodies, uniform fantasies and cosplay VR porn!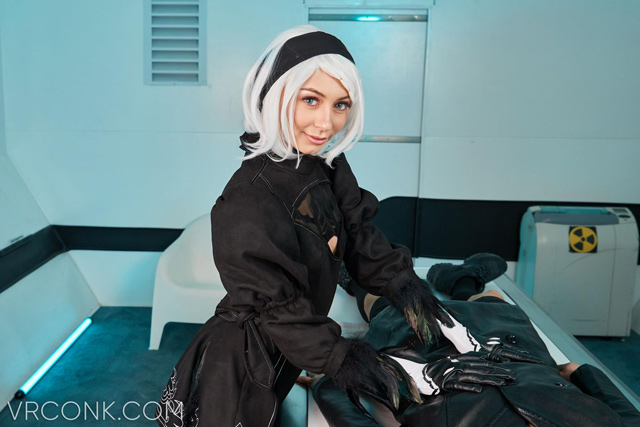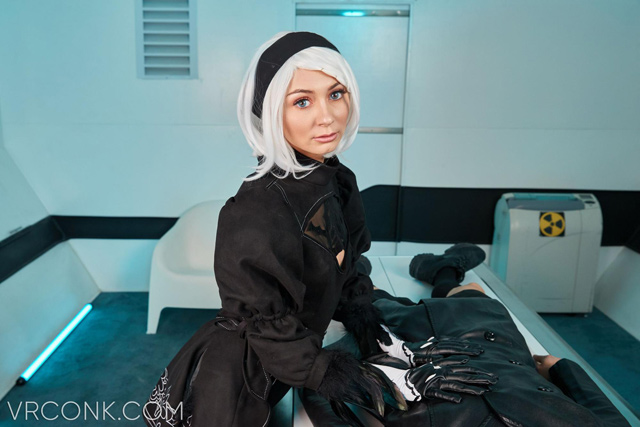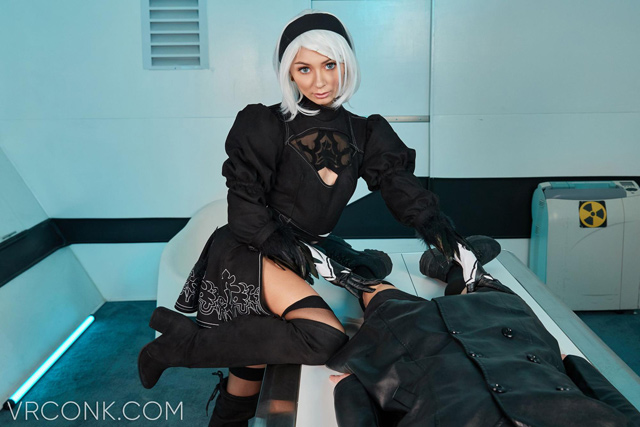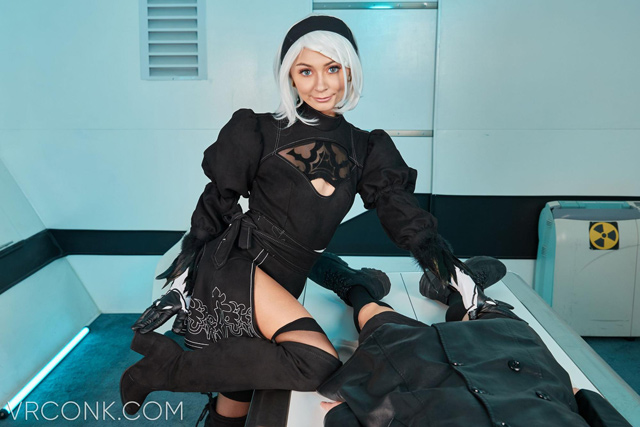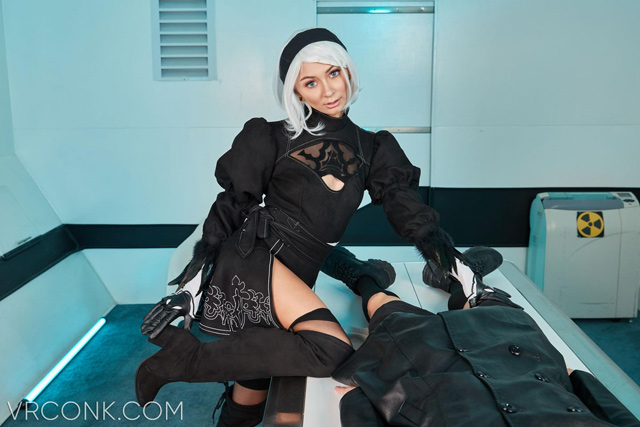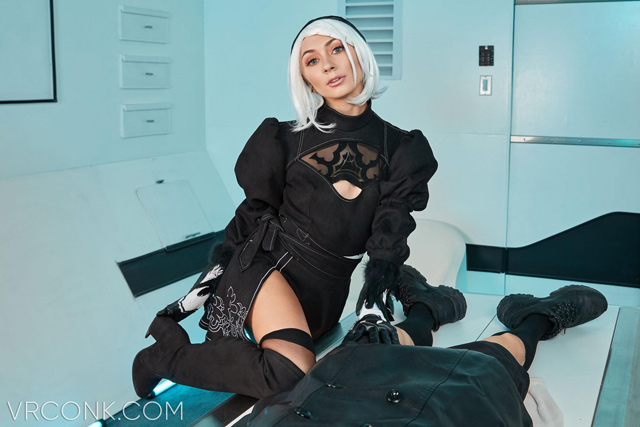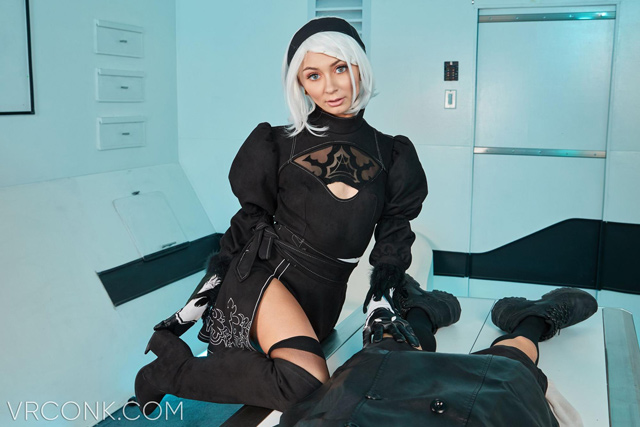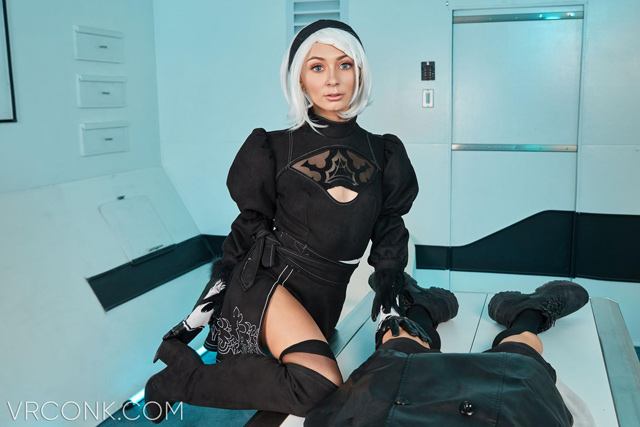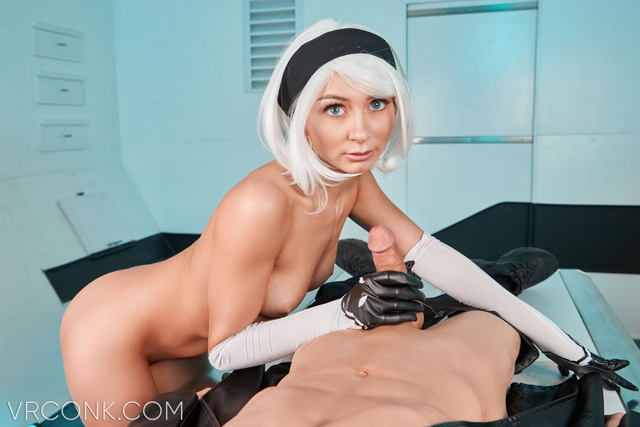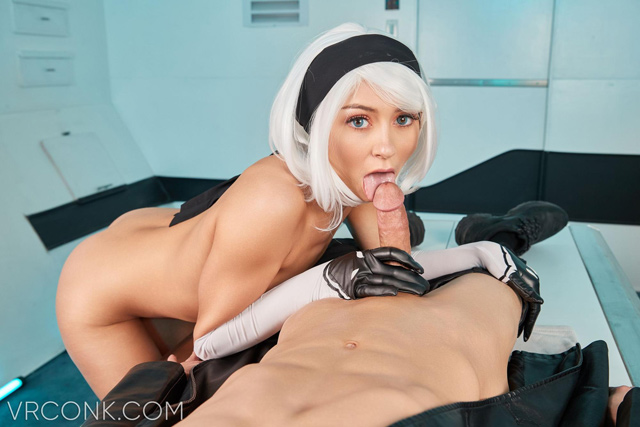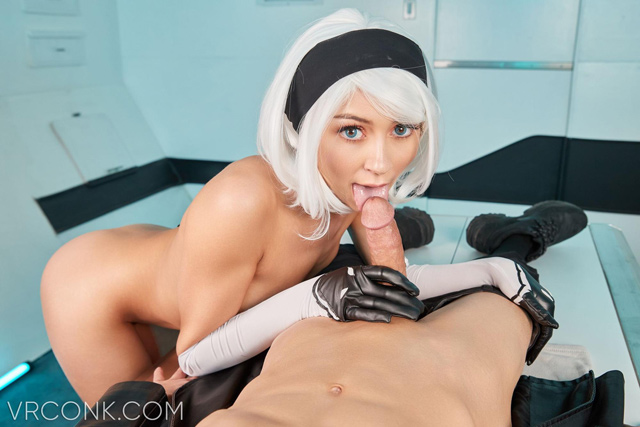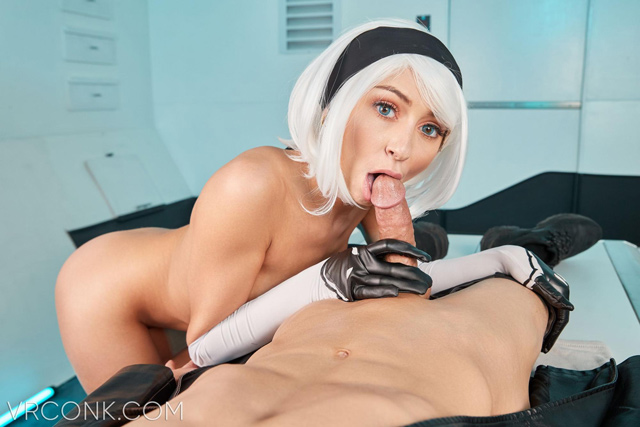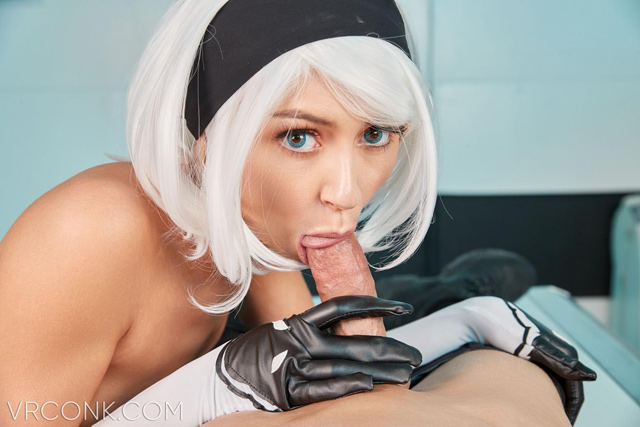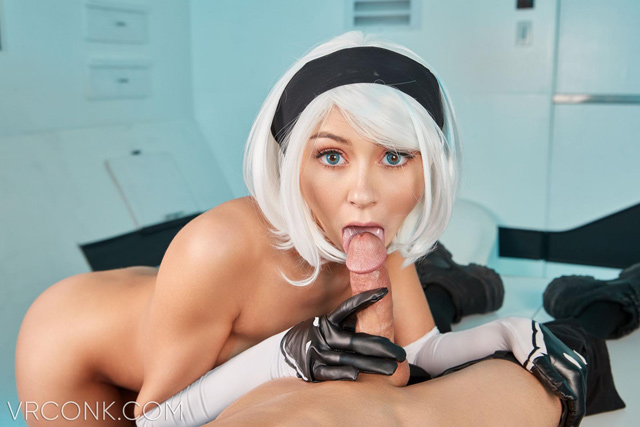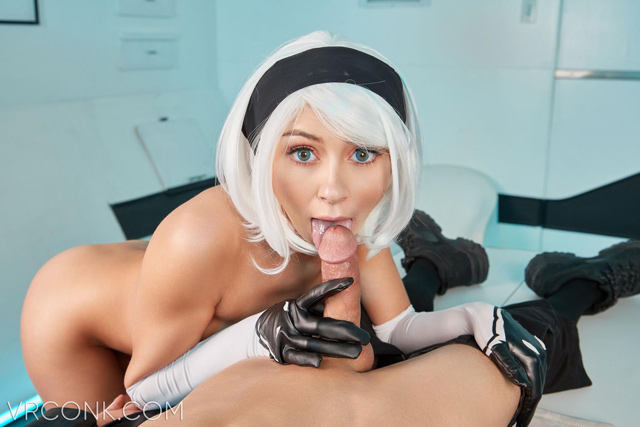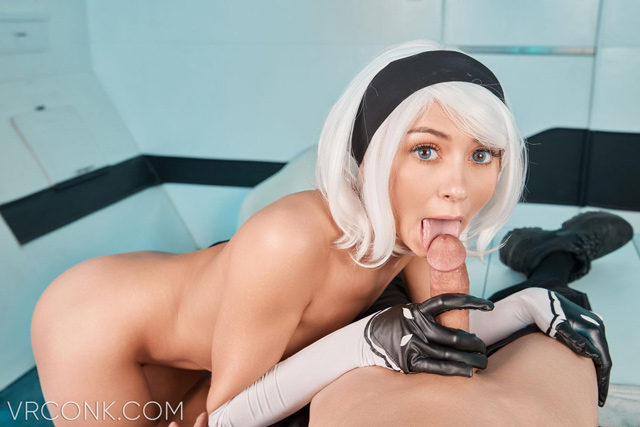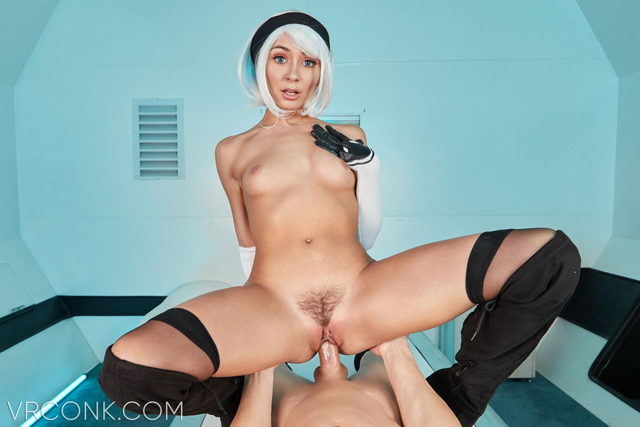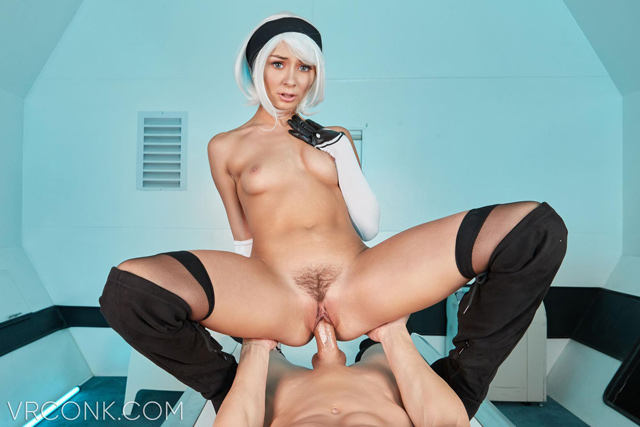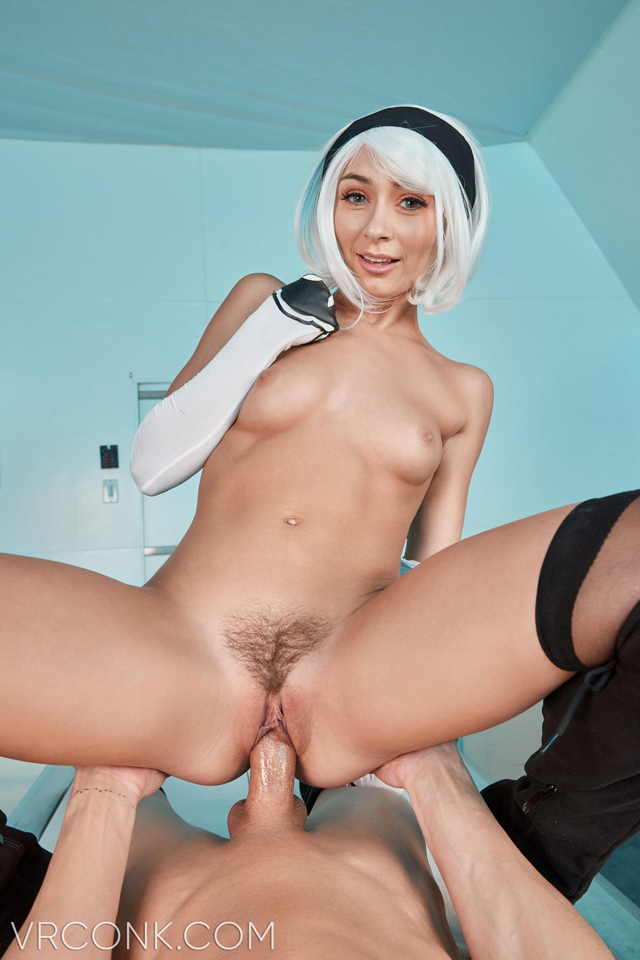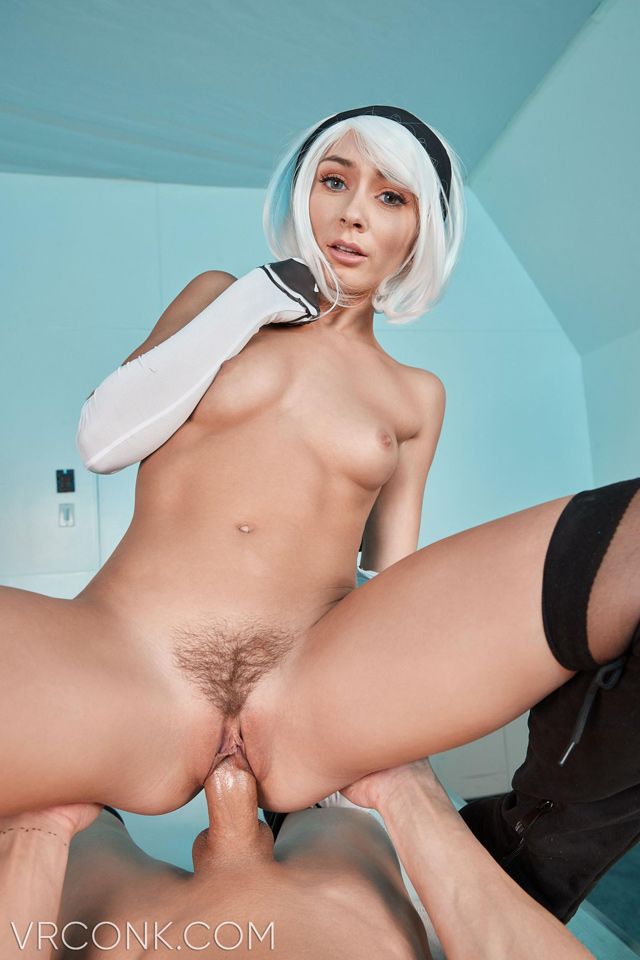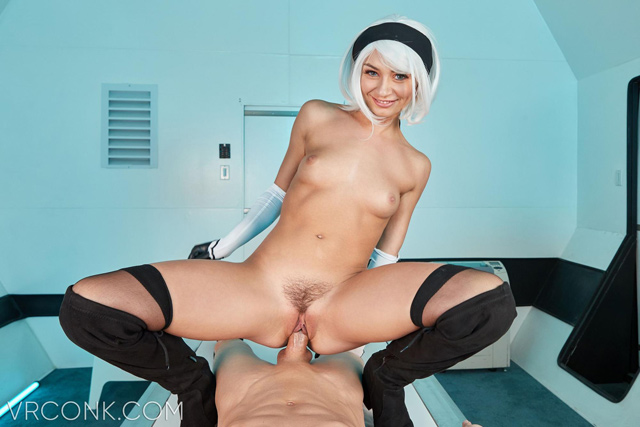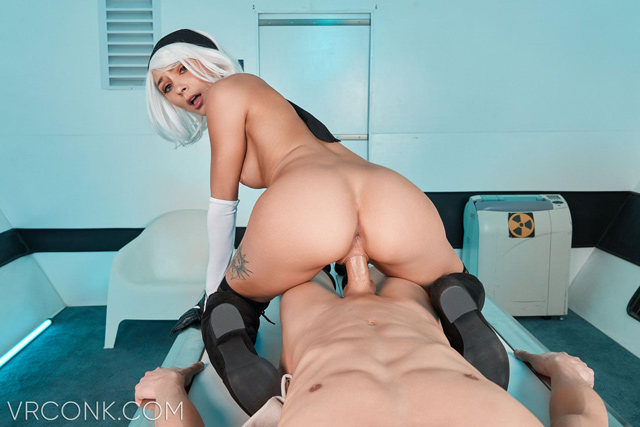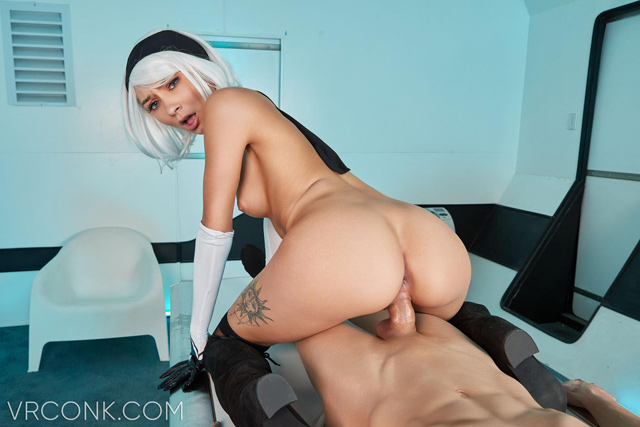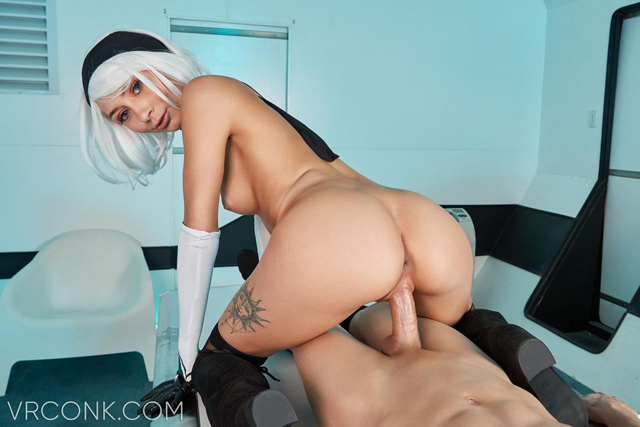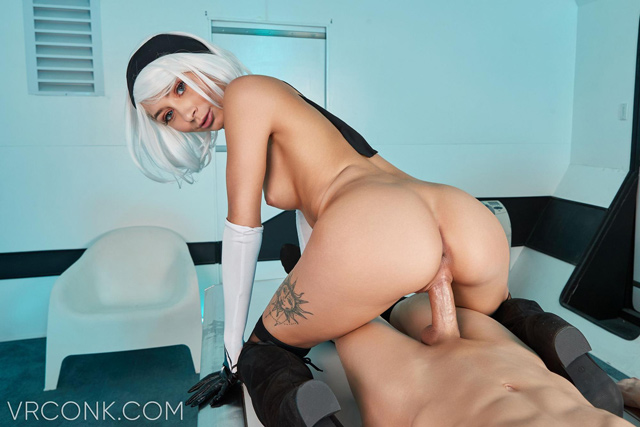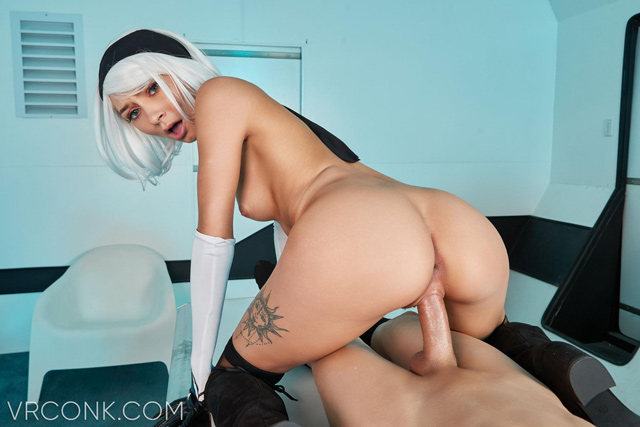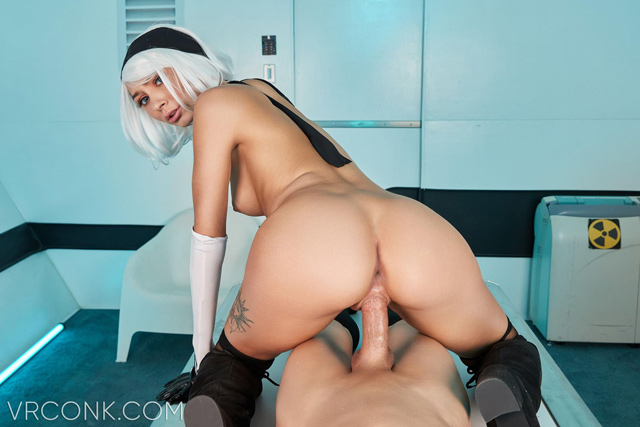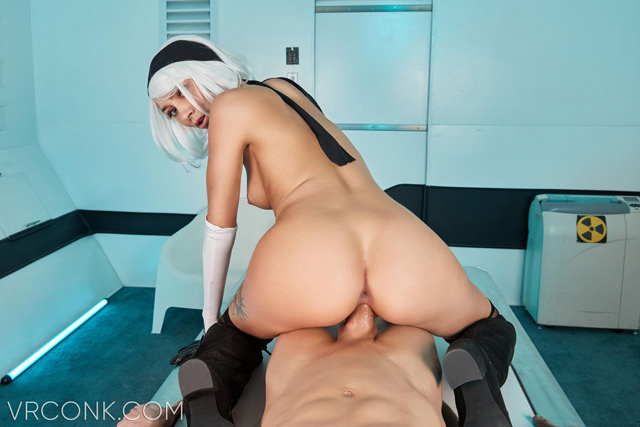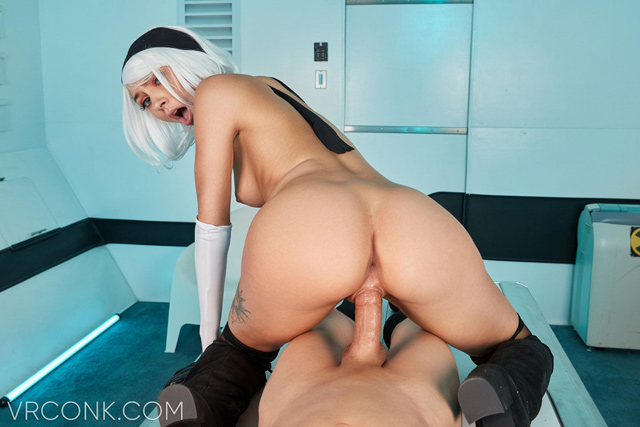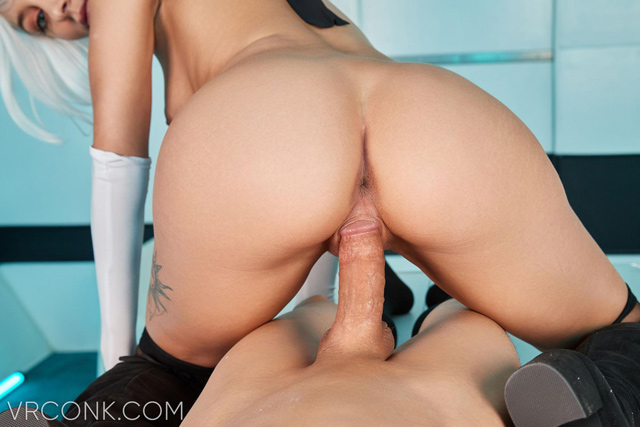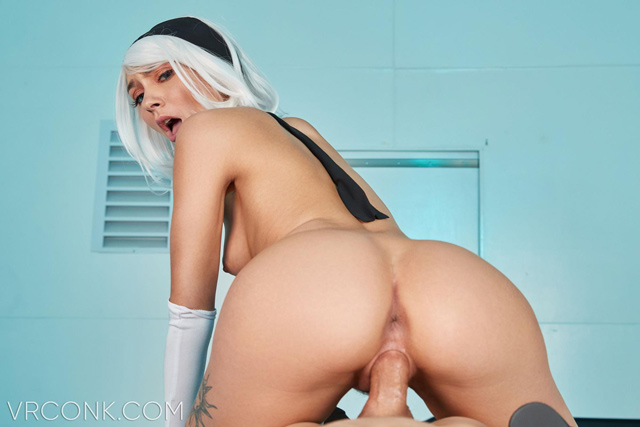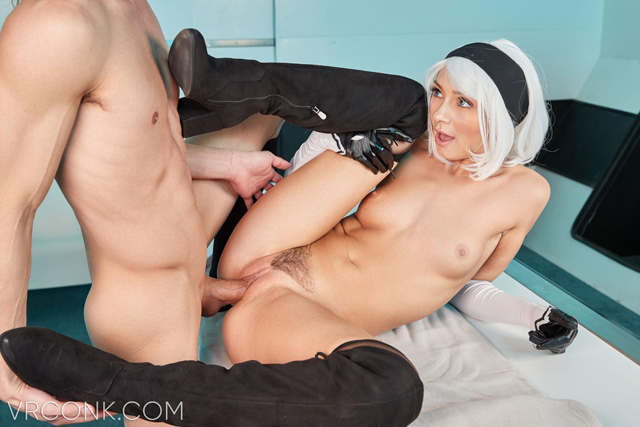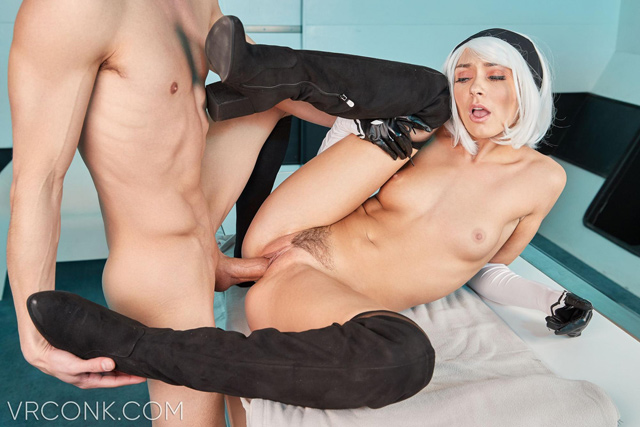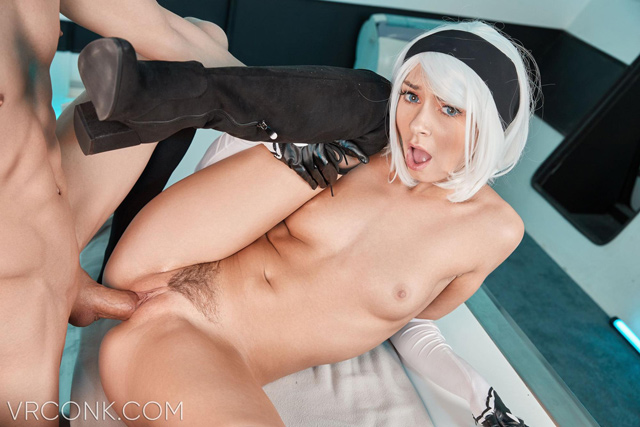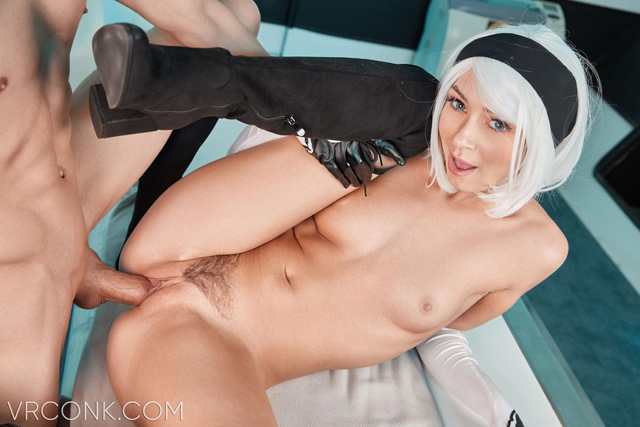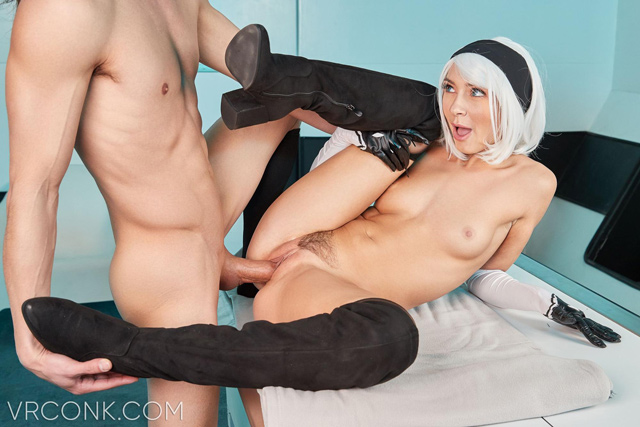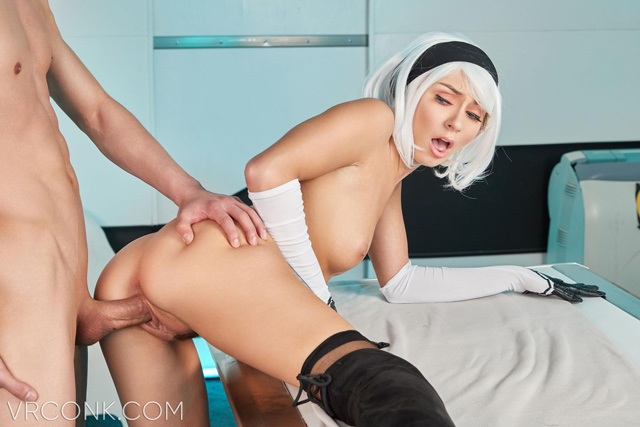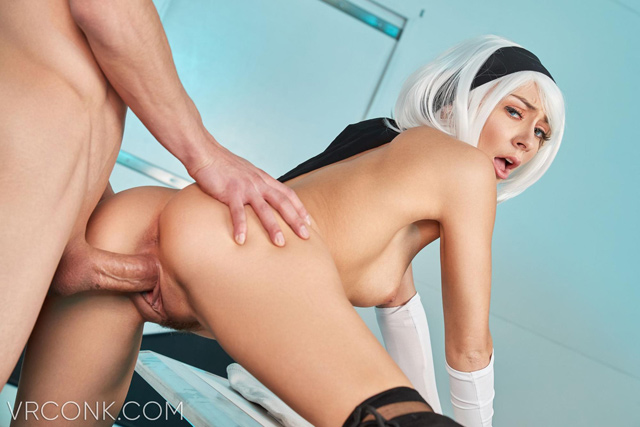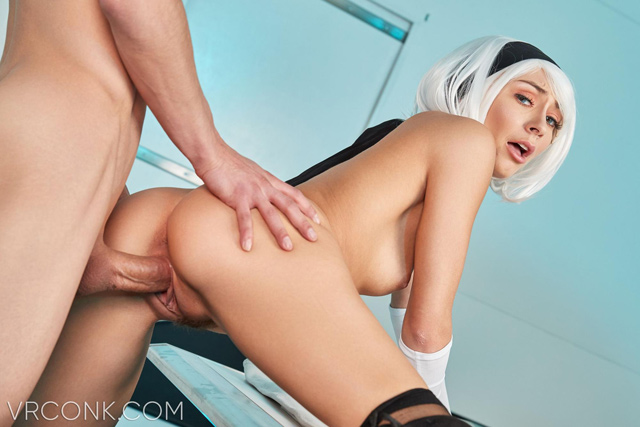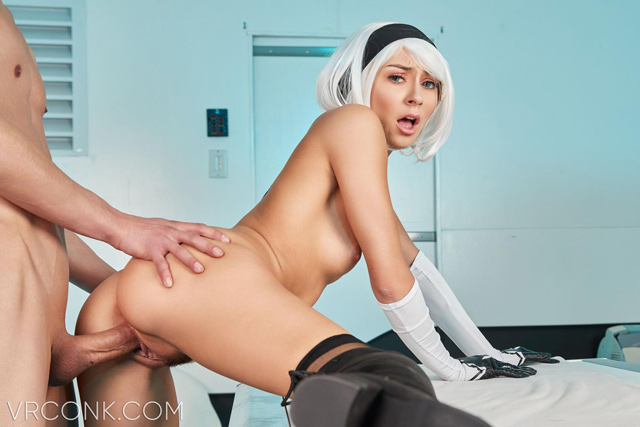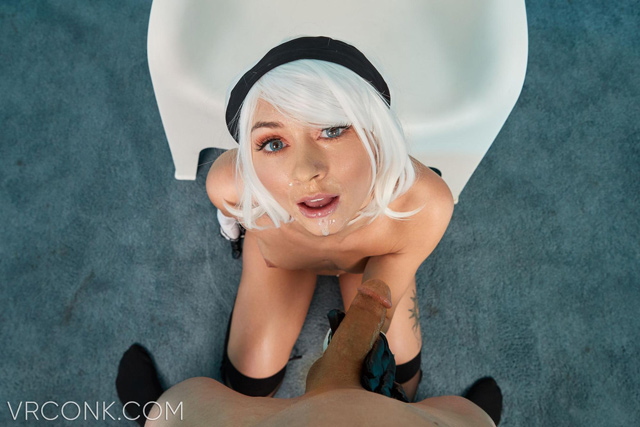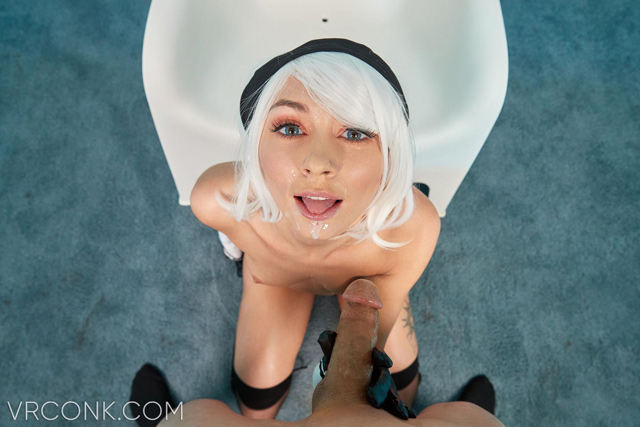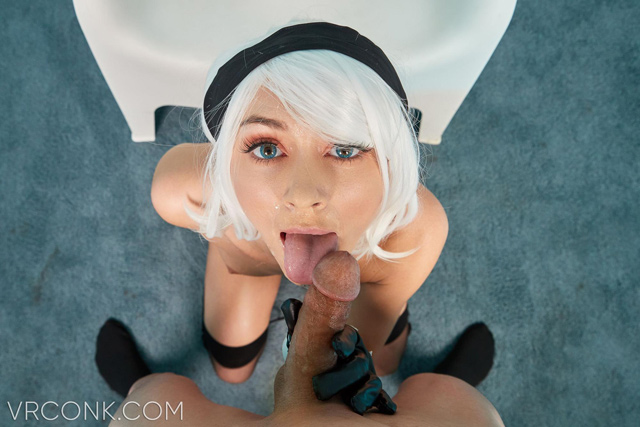 Are you ready to watch the new NieR Automata: A XXX Parody in VR with Chloe Temple as the sexy robot babe 2B in 8K virtual reality?  Inside VR Conk you will enjoy ultra 8K VR videos, top-rated pornstars, unique locations, and the best scripts in one place. Let your fantasy be real.  Enjoy 4K, 6K and 8K UHD virtual reality porn parodies and cosplay shot in 180º and 360º and 3D with binaural ASMR sound!  Experience the hot new NieR Automata VR porn parody now in 8K VR and watch all the amazing real VR parodies, virtual reality uniform fantasies and cosplay porn only at VR Conk!

Continue in 8K VR or Parody or Cosplay categories or return to the cover of Porn Corporation.
See more VR in 6K VR or Virtual Sex categories or check out: Comics or Hentai or Adult Games
View more VR Conk parodies.  Previous:  Super Mario XXX: Princess Peach VR Porn Parody
Read more starring Chloe Temple.  Read Favorite:  Gloryhole Swallow Launches New Porn Site
More NieR Automata Porn!  Previous:  NieR Automata 2B XXX: Cosplay & Anal Creampie!
Tags:
2B Cosplay
,
3D
,
3D Blowjob
,
3D HDTV
,
3d mobile
,
3d mobile porn
,
3D phone
,
3d sex
,
3D TV
,
4K
,
4K Video
,
5K
,
5K Porn
,
5K VR Porn
,
6K
,
6K 180 3D
,
6K virtual reality
,
6K VR Porn
,
8K
,
8K Porn
,
8K Video
,
8K virtual reality
,
8K VR
,
all natural
,
Alt.Sex.Fetish.Robots
,
Android
,
Android Women
,
babe
,
babes
,
bizarre
,
blonde
,
blowjob
,
boobs
,
booty
,
close
,
close up
,
close ups
,
coeds
,
college
,
cosplay
,
costume
,
costume party
,
crazy
,
cum
,
cum hungry
,
cum. facial
,
Cumshot
,
cumshots
,
cute
,
Daydream
,
erotic
,
facial
,
fantasy
,
fembot
,
fetish
,
Fetish FuckDolls
,
fetish porn
,
fetish sex
,
fit
,
flexible
,
fun
,
gloves
,
gonzo
,
hairy
,
hairy girls
,
hairy muff
,
hairy pussy
,
hairy pussy porn
,
hairy woman
,
hairy women
,
hardcore
,
hardcore xxx fucking and sucking
,
hd
,
HD 3D
,
HD 3D Mobile Porn
,
HD 3D Porn
,
HD TV
,
high heels
,
horny
,
HOT
,
insane
,
jizz
,
legs
,
licking
,
mobile
,
mobile 3d
,
mobile porn
,
model
,
National Video Game Day
,
New
,
Nier Automata
,
nipple
,
nipples
,
nubile
,
Oculus Rift
,
oral
,
orgasm
,
parody
,
Parody Porn
,
petite
,
Pink
,
Playstation
,
PlayStation VR
,
Porn
,
porn 3d
,
porn 3d technology
,
porn 4k technology
,
porn 8K technology
,
Porn News
,
Porn Parody
,
pornstar
,
Pornstars
,
POV
,
premiere
,
pussy
,
Real 3D Porn
,
robots
,
round ass
,
sale
,
Samsung Gear VR
,
sex
,
sex robots
,
sexbots
,
sexy
,
side by side 3d
,
slut
,
sluts
,
small tits
,
Smartphones
,
special
,
Spinners
,
spoof
,
Spoof Porn
,
spread ass
,
starlets
,
Stereoscopic
,
stockings
,
tattoo
,
tattoo fetish
,
tattoo fetish porn
,
tattoo fetish sex
,
tattoo girls
,
tattoo models
,
tattoo porn
,
tattoo sex
,
tight
,
tight ass
,
tits
,
TV
,
UHD
,
UHD 4K
,
UHD 5K
,
UHD 6K
,
UHD 8K
,
ultra high definition
,
Uniform
,
unusual
,
video game
,
Video Game Parody
,
Video Games
,
Virtual Reality
,
virtual reality sex
,
virtual sex
,
VR
,
VR Conk
,
VR Porn
,
whore
,
wild
,
world premiere
,
x videos
,
XXX