As today's technology advances so are the needs of people. Porn consumers are finding themselves in a situation where watching normal porn is not too much fun anymore. Seriously….how many of you aren't a bit tired of laying down with your laptop / tablet and watch the same videos over and over or sitting down in front of your desktop PC and doing the same thing?
Yes, it is free but it's also extremely repetitive and might not satisfy people 100%.  Virtual Reality porn (or simply known as VR porn) is the answer to boredom and to try something new and exciting.  VR porn allows you to pretty much dive yourself into the movie, giving you the feeling that you are interacting with your favorite porn star and it can be watched comfortably while laying down in bed. It will put a smile on your face.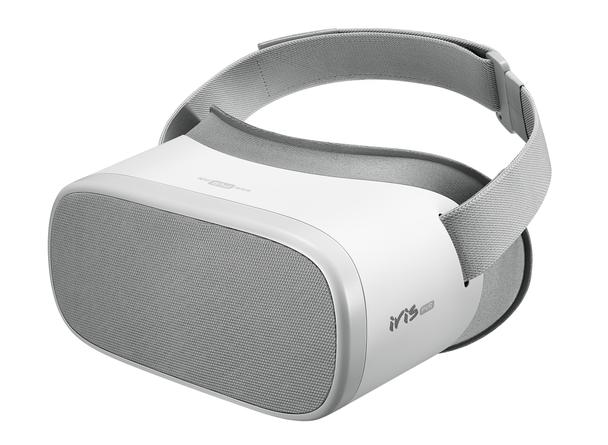 VR porn can be strictly watched by using a VR headset, not by just playing a video in your browser. There are many VR headsets out there. The cheapest ones which are below $100 won't do the job. The streaming quality on those devices is extremely low and it will feel like you are watching a movie from the 80s. The expensive ones are above $400 and those headsets (such as HTC Vive or Oculus) are great for pretty much any app, video games or porn.
If you are looking for a great headset that won't break your bank account and that is amazing to watch porn with, then I suggest the IRIS VR headset by PVR Mall. This headset has a superior optical system that offers more than 1.5X higher resolution than leading VR sets, playing the highest-quality VR videos (6K H.265), with crystal clear (2560*1440) resolution and three-hour battery life. Price is good ($199) making it very competitive.

In addition, by buying this headset you'll also get a lot of free VR videos through their sister site PVR.fun which is a collection of VR porn videos (updated every week) from the major VR porn producers. This perk will allow you to save money on future subscriptions since they usually cost $30 a month. The headset can also be used to watch VR porn on any other site as well.
So if you are looking to get into a new high tech world of porn and are keen in trying something exciting, the Iris headset is the way to go. You can order it directly through their site PVR Mall or from Amazon.  You will have a great time I guarantee you ☺
Continue in VR Porn or 6K VR Porn categories or return to the cover of Porn Corporation.
Top VR Porn: VR Bangers – VR Conk – See the New Porn Sites or catch up on Porn News!
This week's top adult news:  True Amateurs: New Real Couples & GF Porn Site
Noteworthy new content to read:  Marica Hase Interview For Porn Corporation
Tags:
3D HDTV
,
5K VR Porn
,
6K
,
6K 180 3D
,
6K virtual reality
,
6K VR Porn
,
adult devices
,
Amazon
,
Anna Lee
,
Ela Darling
,
free porn
,
fun
,
hd
,
HD TV
,
HOT
,
HTC Vive
,
interactive toy
,
Iris VR
,
Kimber Woods
,
New
,
Oculus Rift
,
Porn News
,
premiere
,
PVR Fun
,
PVR Mall
,
sex toy
,
sex toys
,
side by side 3d
,
special
,
toy
,
toys
,
UHD
,
UHD 4K
,
UHD 5K
,
UHD 6K
,
ultra high definition
,
virtual hentai movies
,
Virtual Reality
,
virtual reality sex
,
virtual sex
,
VR
,
VR games
,
VR Headsets
,
VR Porn
,
wild
,
world premiere
,
XXX