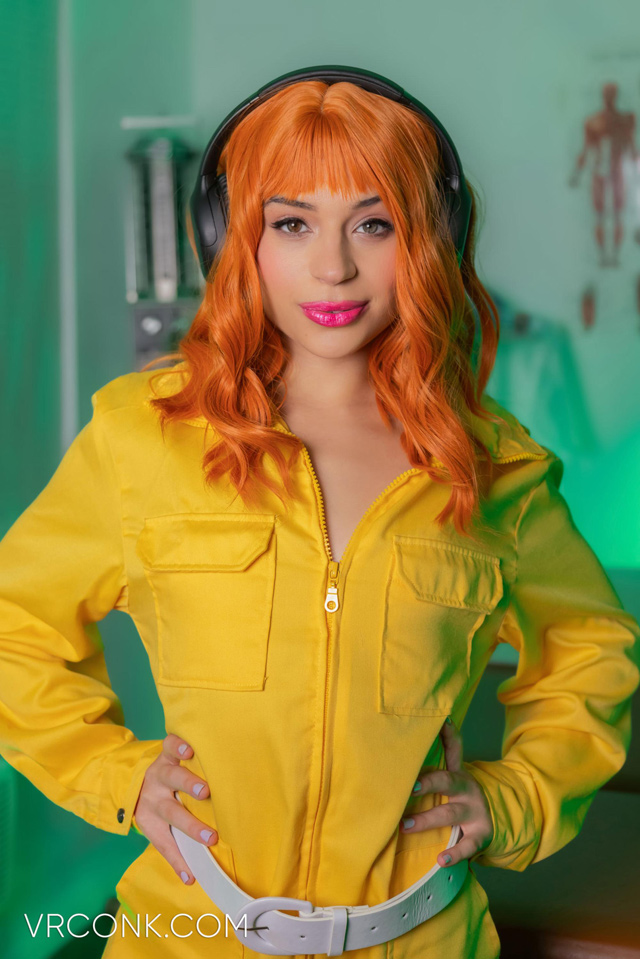 The brand new TMNT porn parody starring petite powerhouse Aria Valencia as April O'Neil is breaking the internet!  April is with you, the leader of the Turtles, Leonardo.  You've just raided shredder's secret hide-out and you have managed to steal the dangerous mutagen that turns turtles into humans!  As the fearless leader that you are, you take the serum to test it's side effects out with April as your witness.  After ingesting the mutagen you are both surprised to see that it works!  But, that's not all April is surprised to see!  You are laying there naked with your giant oversized human turtlecock and that's enough for April to make her move and whip out her perky little tits!  She's been flirtatious in the past but doesn't want to miss her chance to get fucked by you!  Experience sex with April O'Neil as she rides your hard cock in the laboratory in this awesome new VR Ninja Turtles porn parody.  Don't miss this epic VR Conk special virtual reality cosplay sex with April rocking your world in a Teenage Mutant Ninja Turtles spoof starring pornstar Aria Valencia. Join VR Conk to watch the new April O'Neil: TMNT (A Porn Parody) in this epic in 8K VR spoof porn and access all the hottest VR porn parodies, uniform fantasies and cosplay VR porn!  Head's Up Half-Shell Fans, the BLACK FRIDAY SALE is on NOW with Deals That Will Rock Your World… including 1 Year BOGO, Lifetime Access for $250, free month to Blow VR and an epic discount for 50% OFF a monthly membership!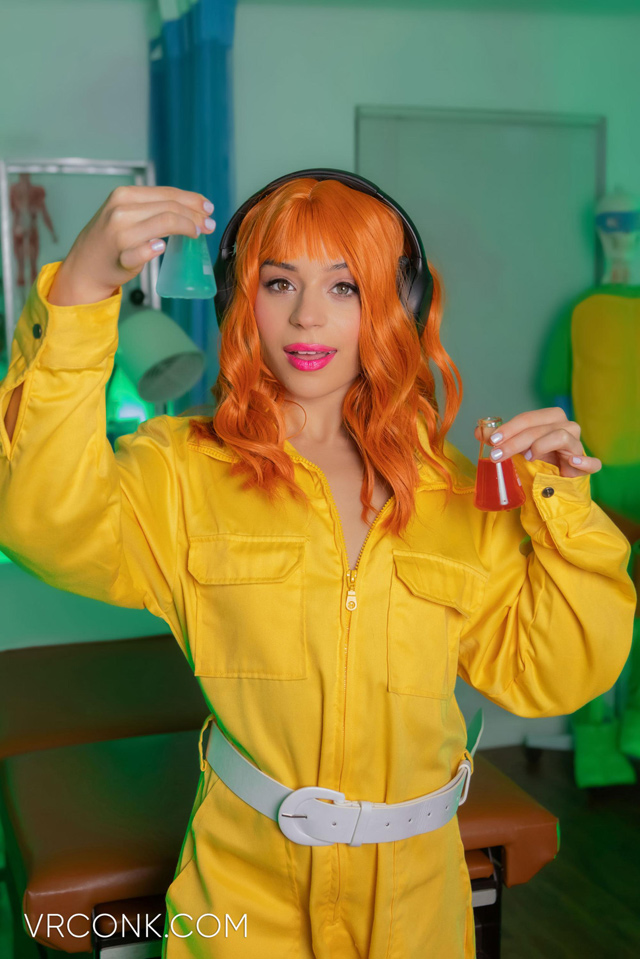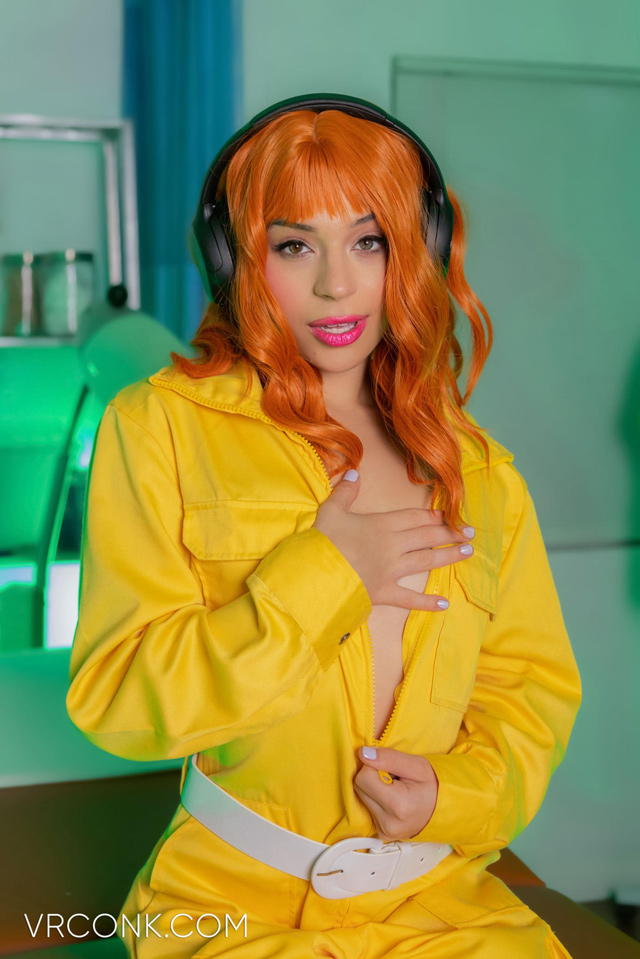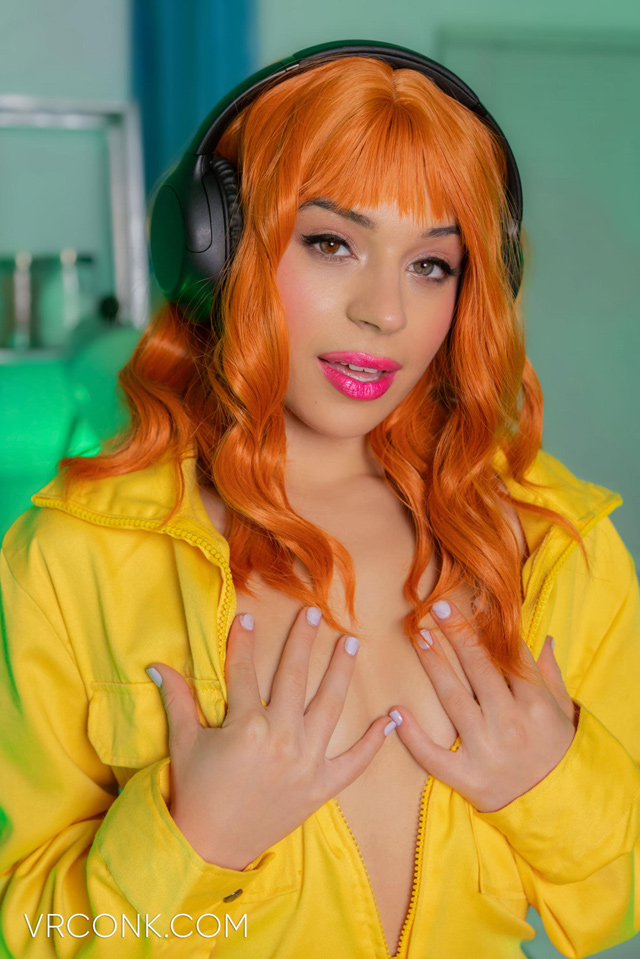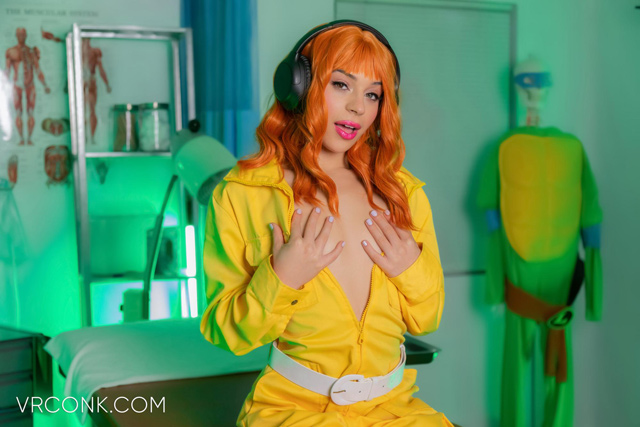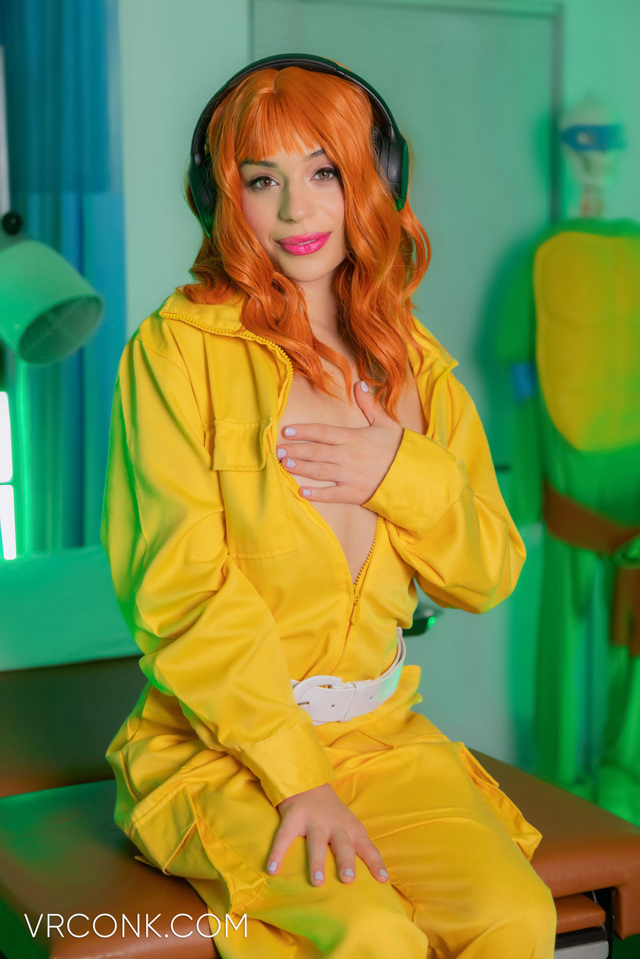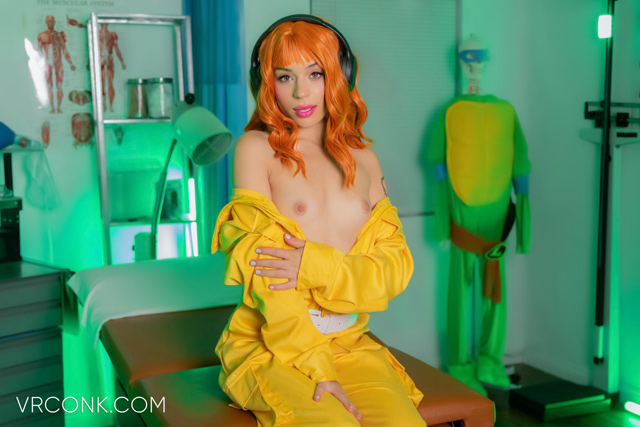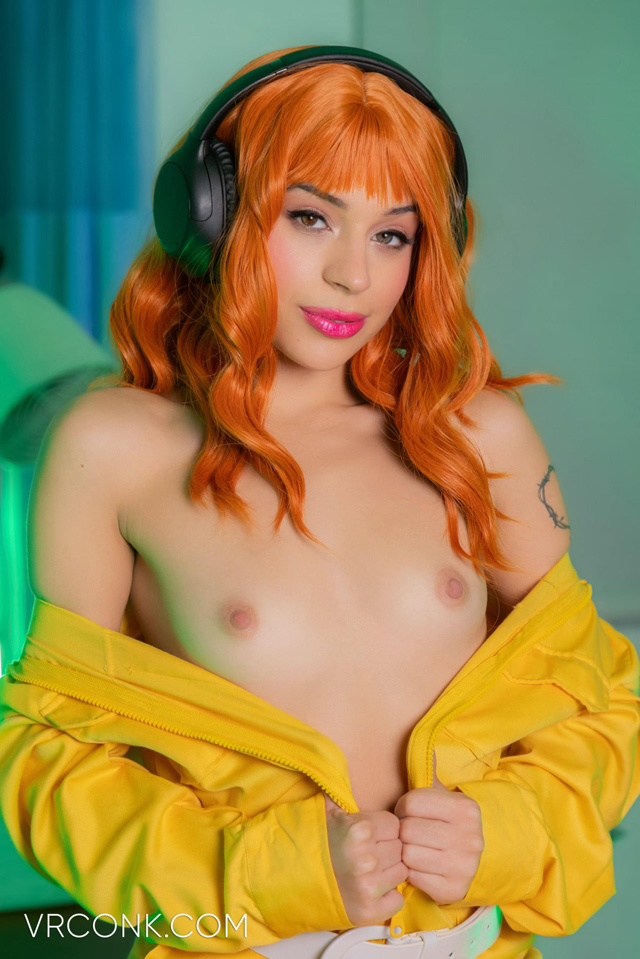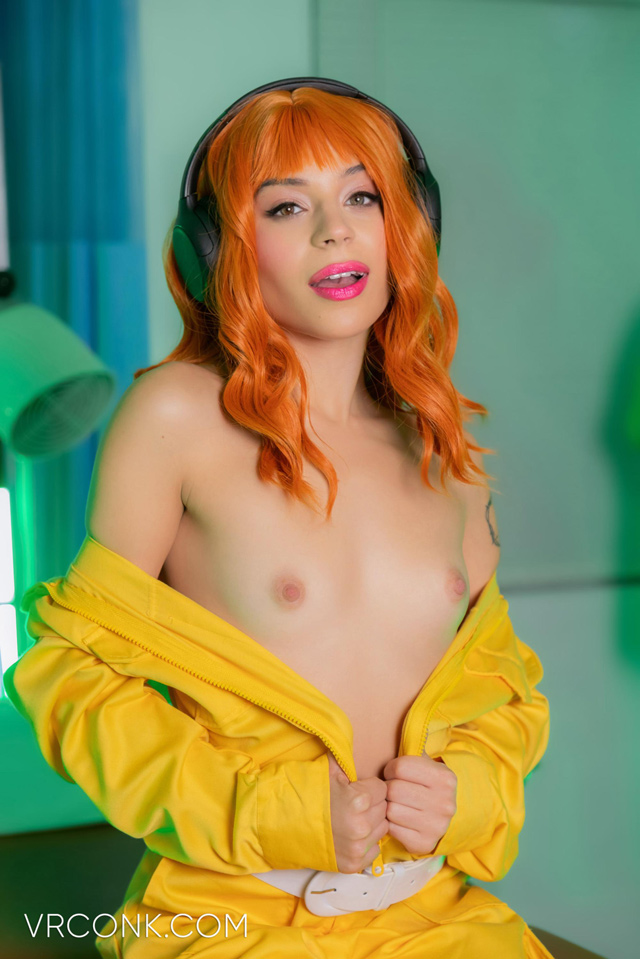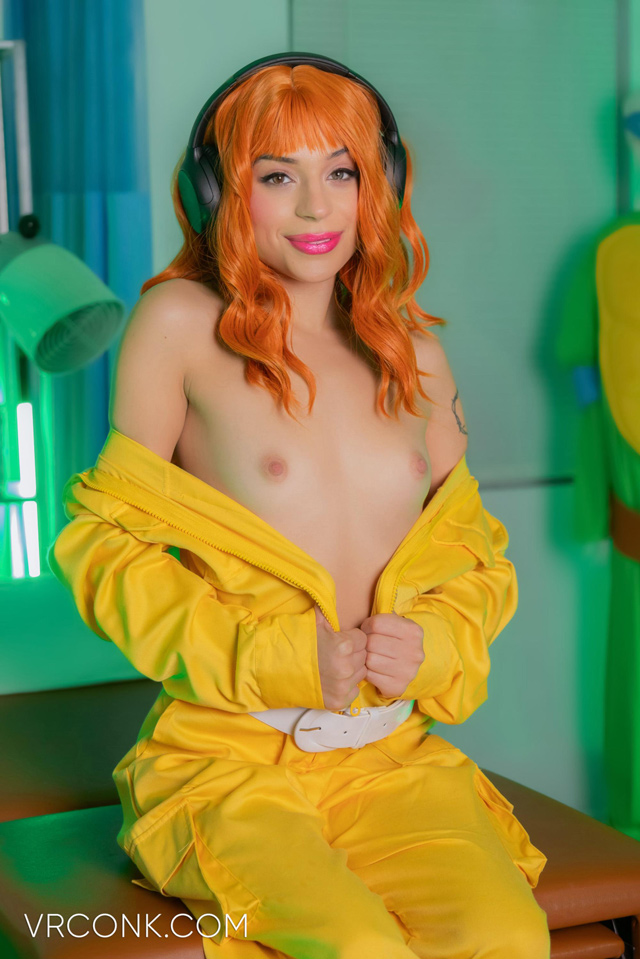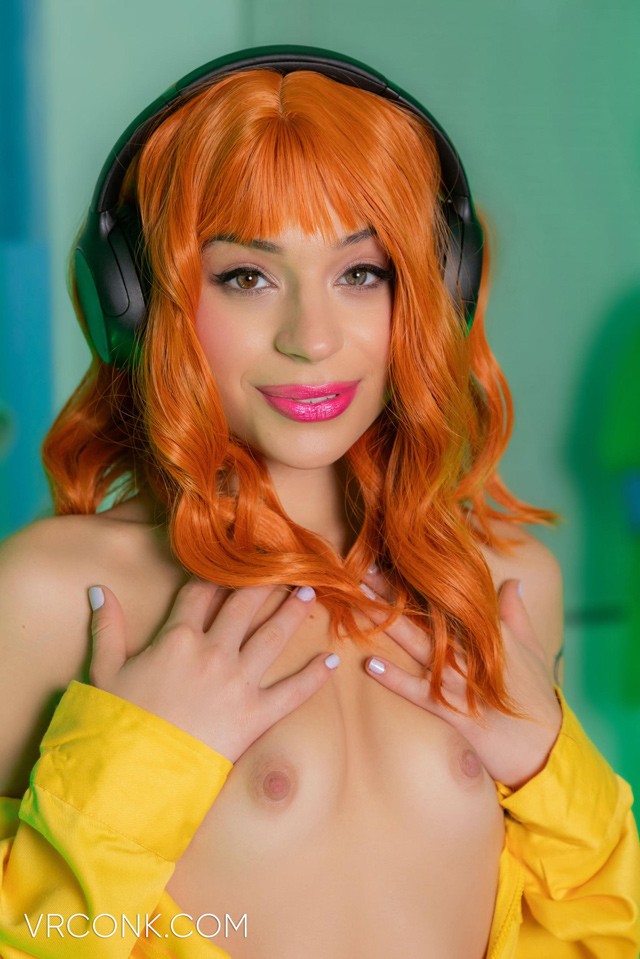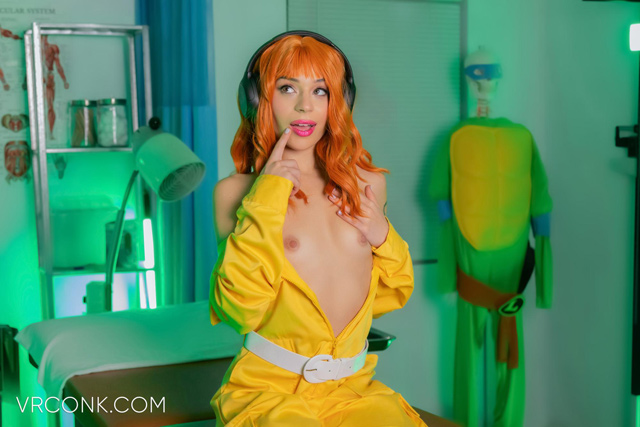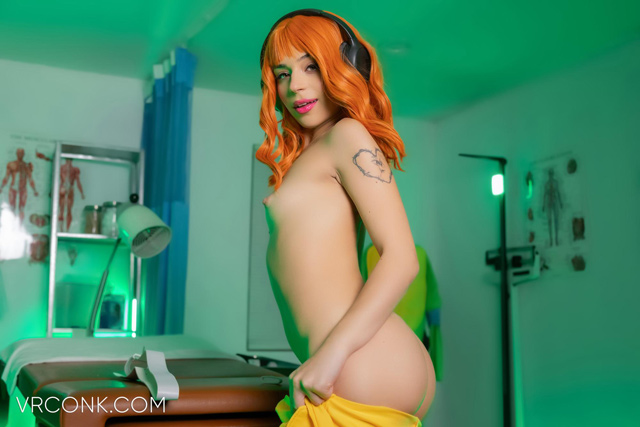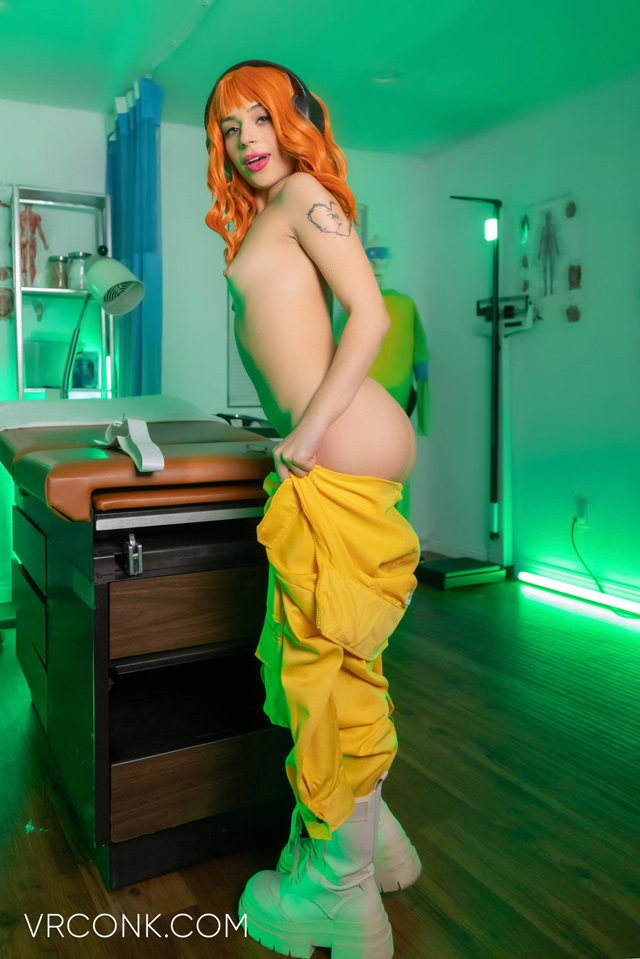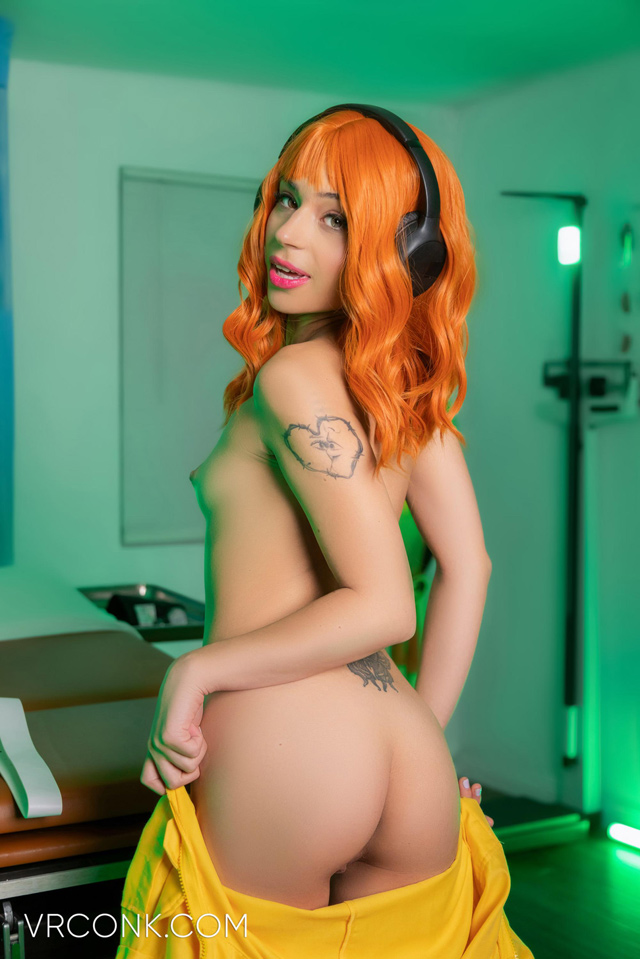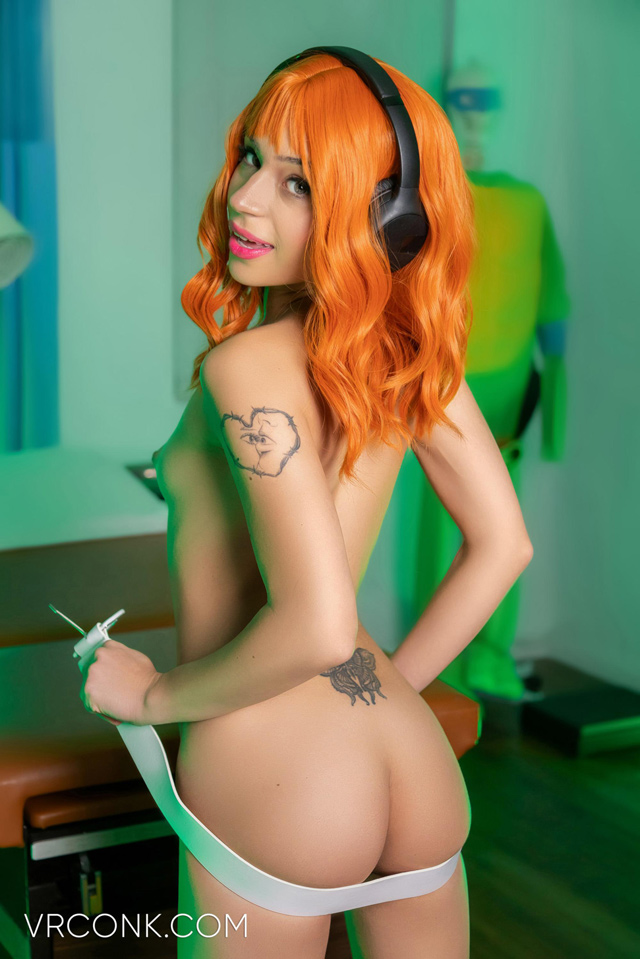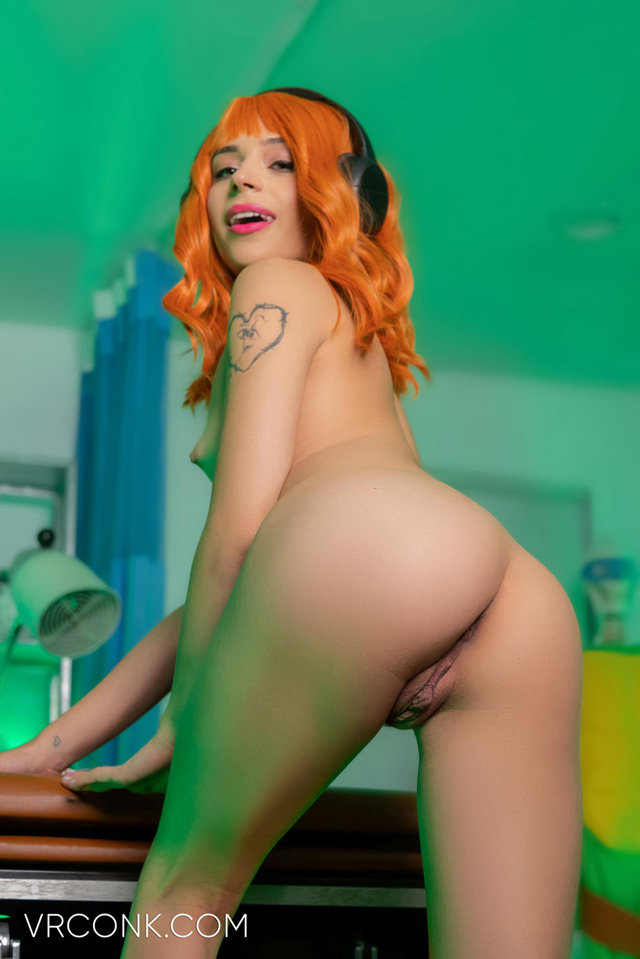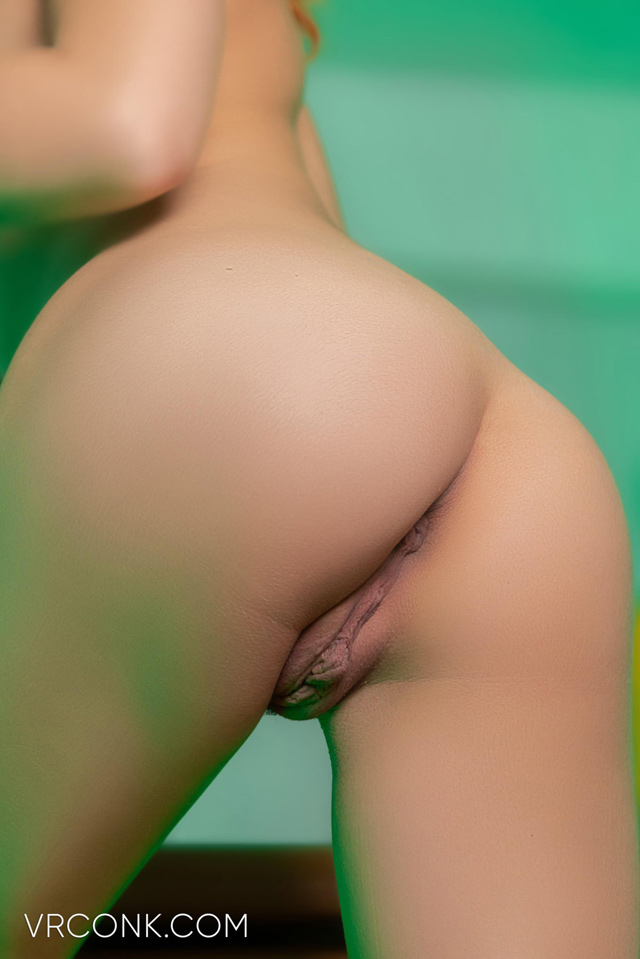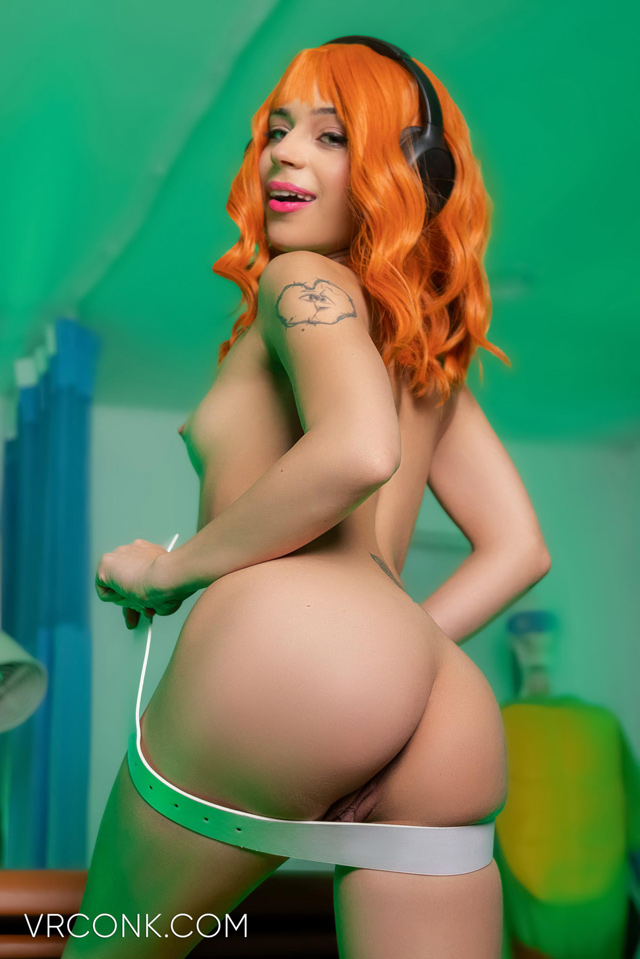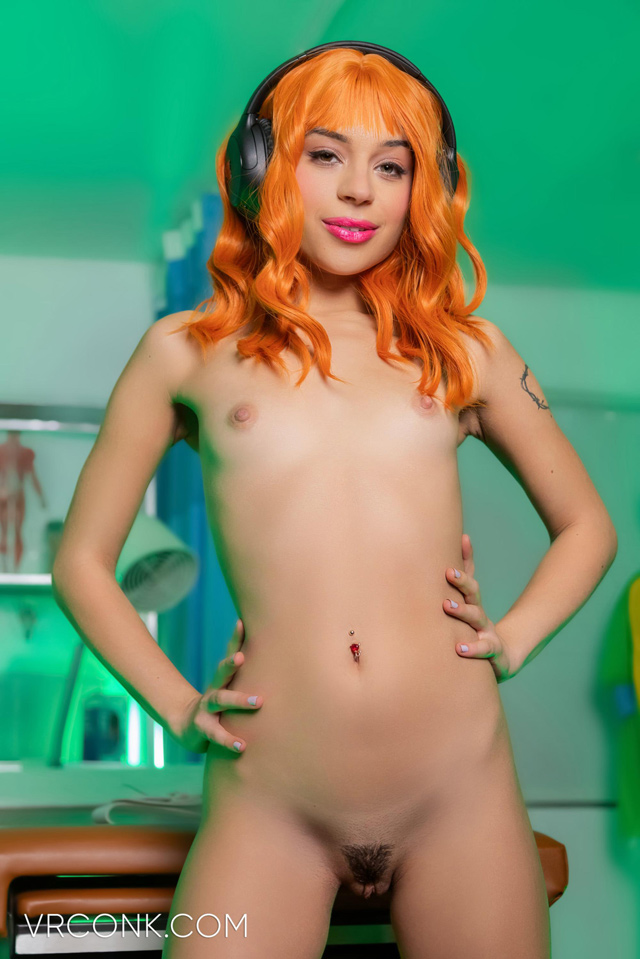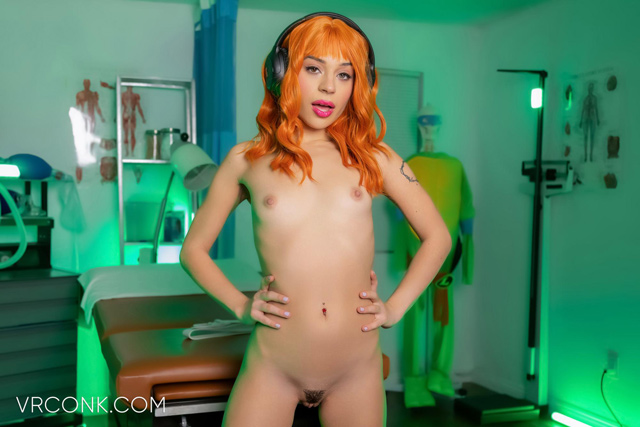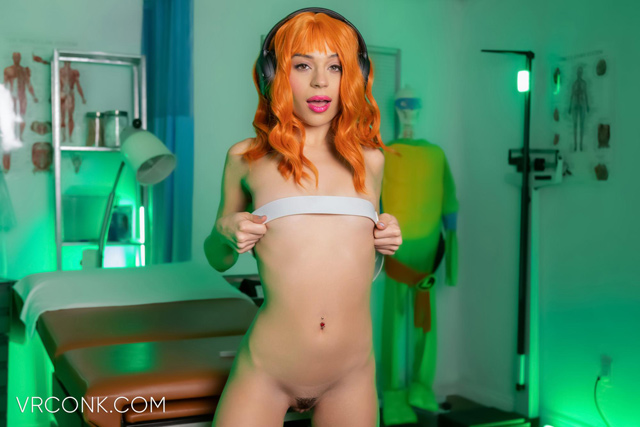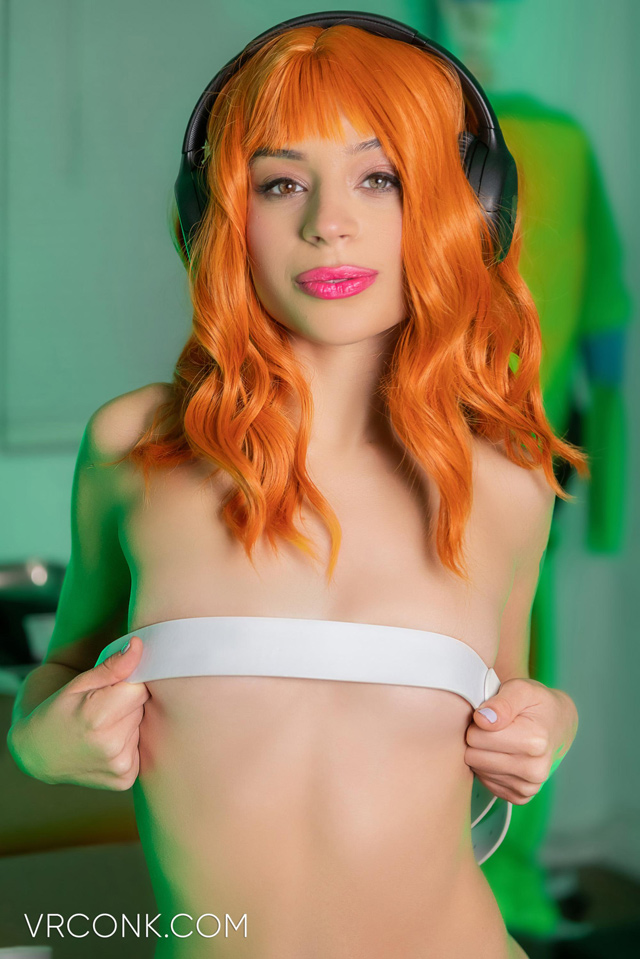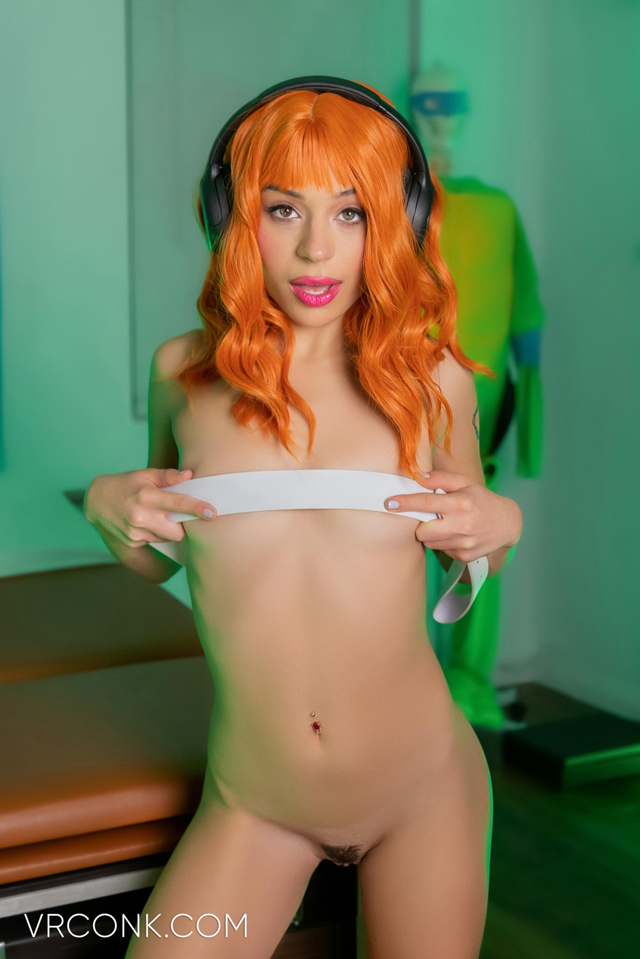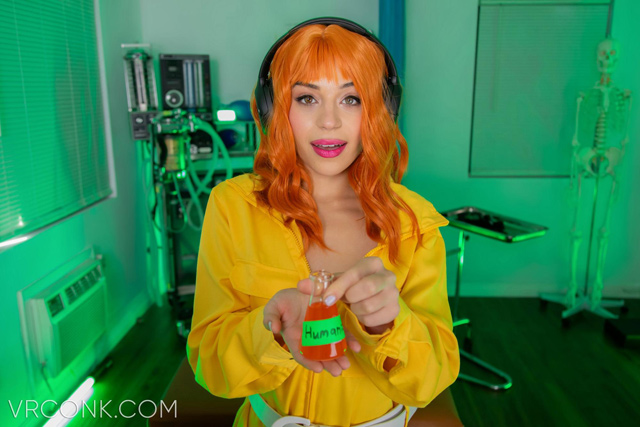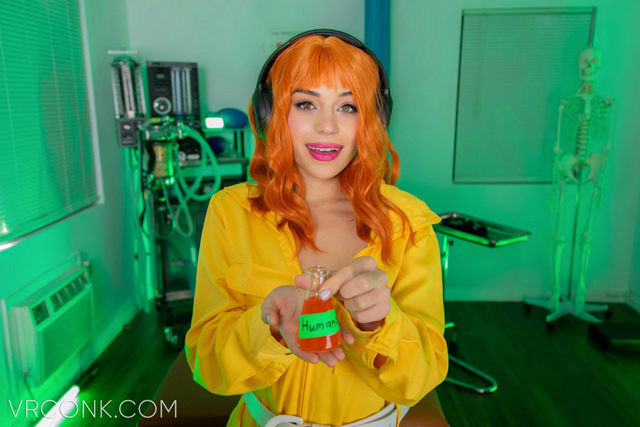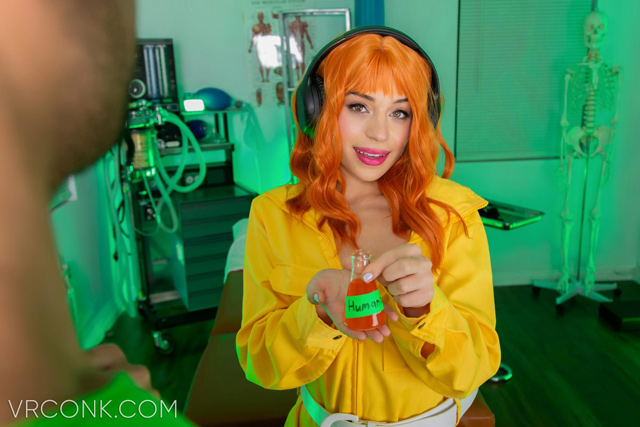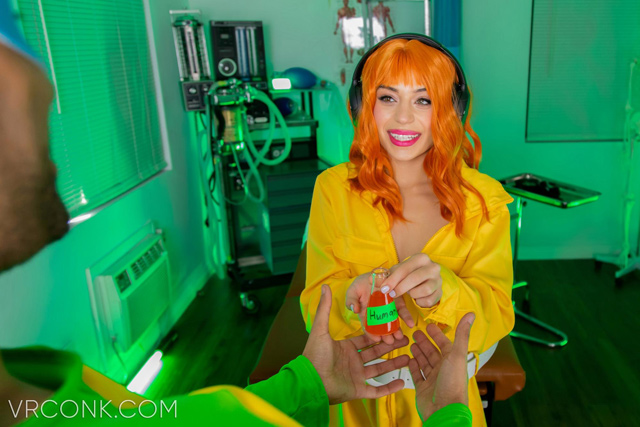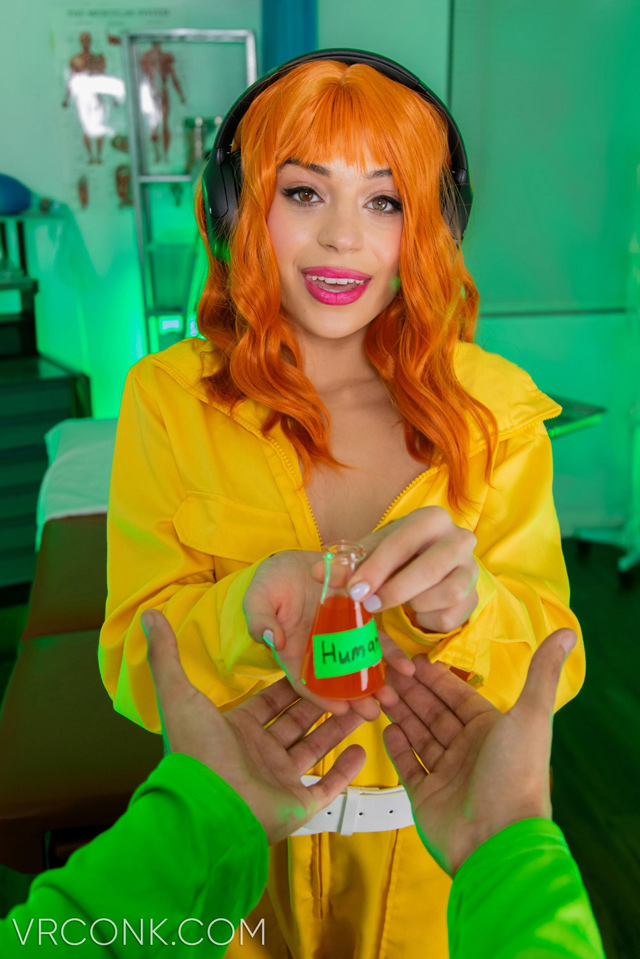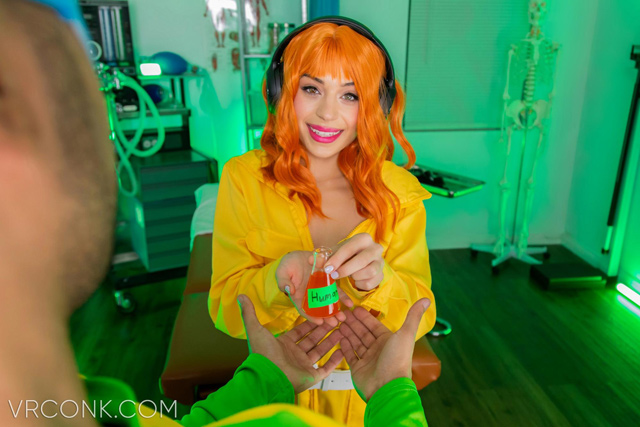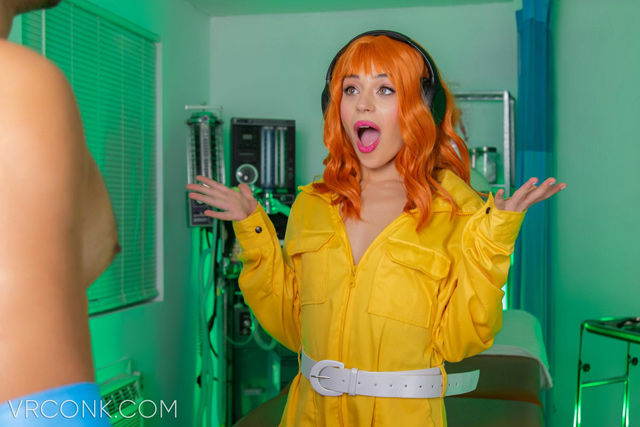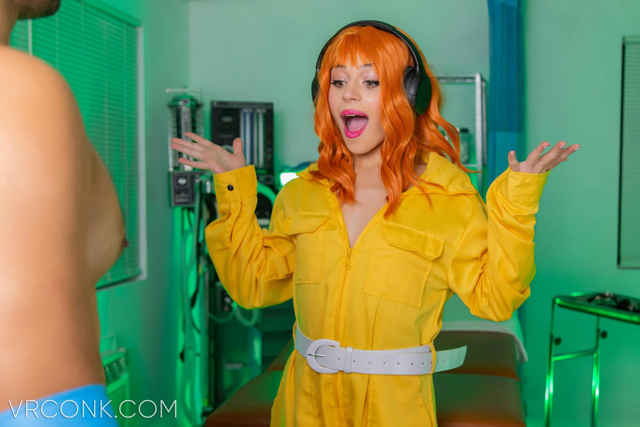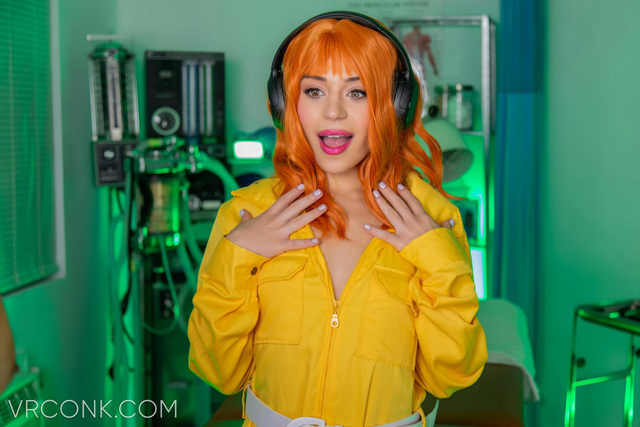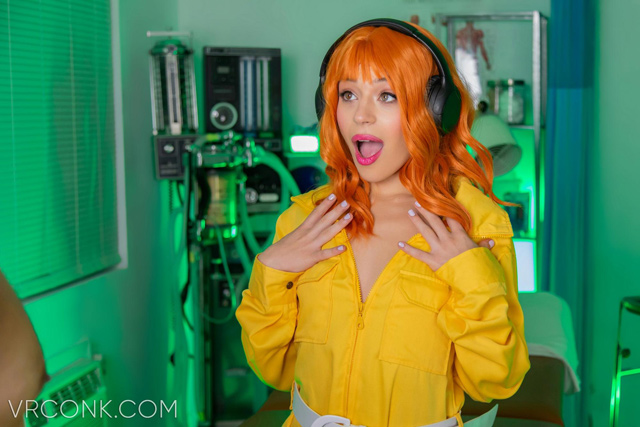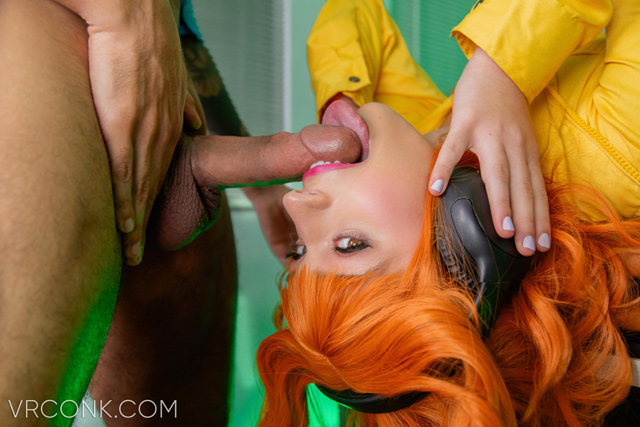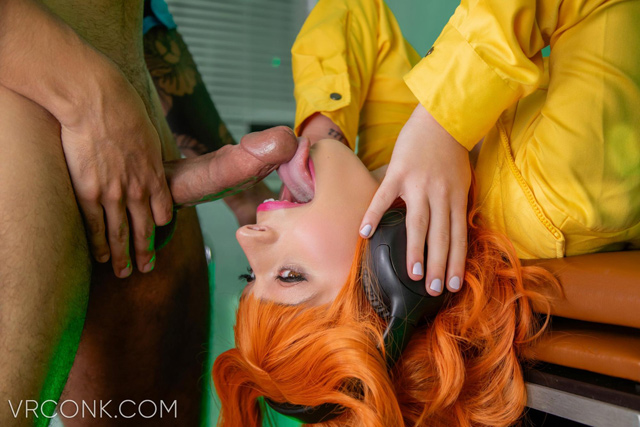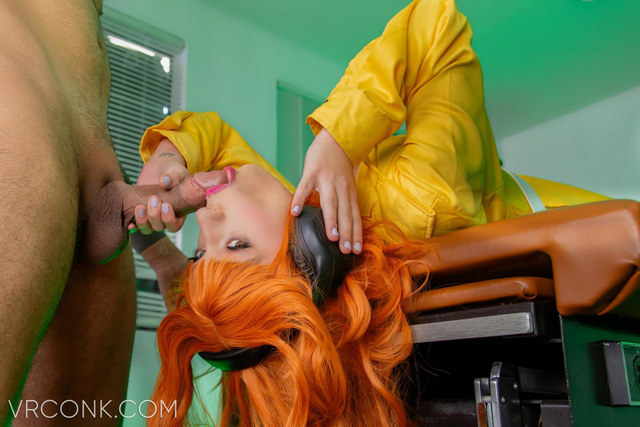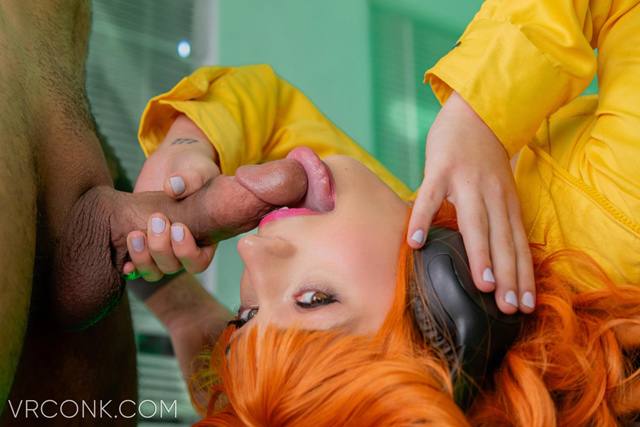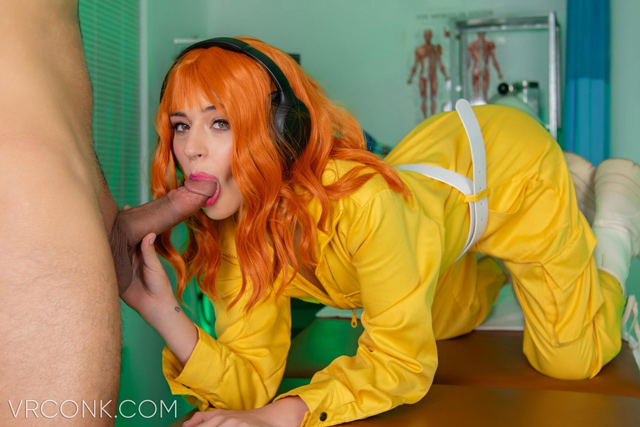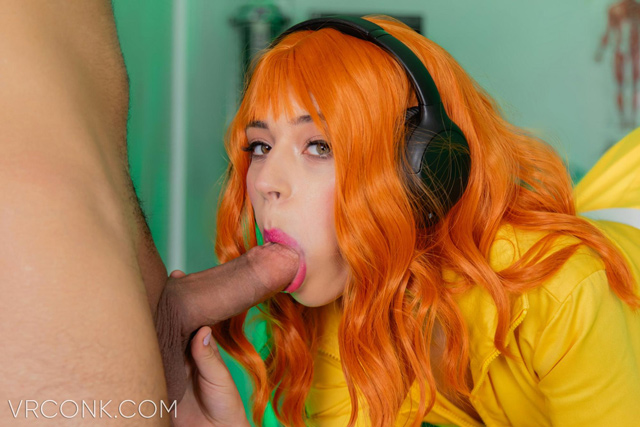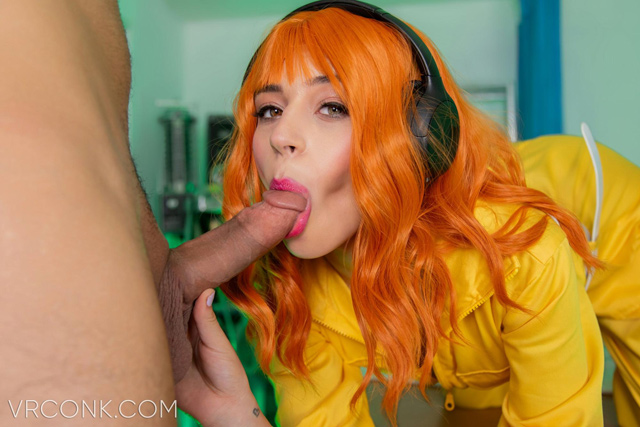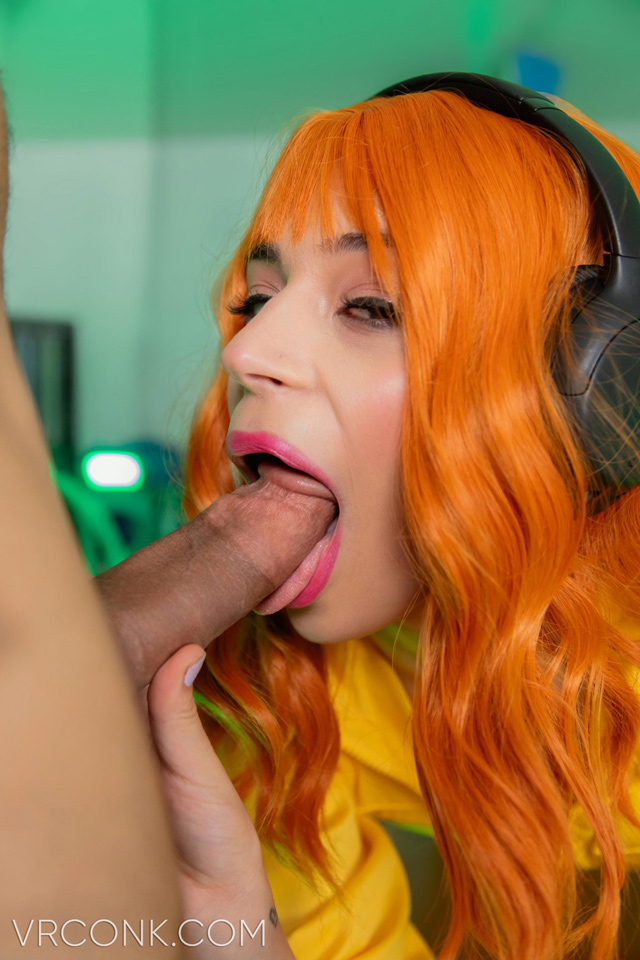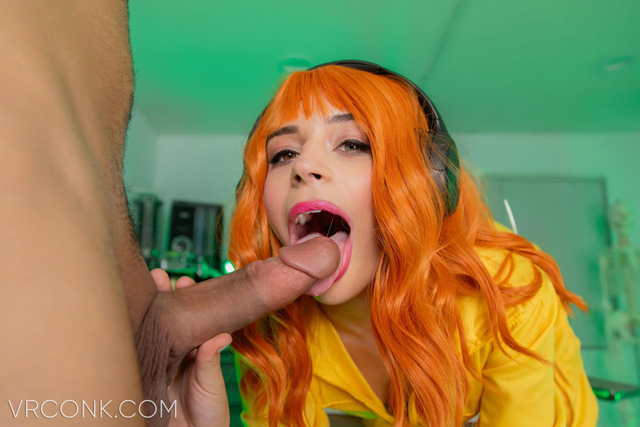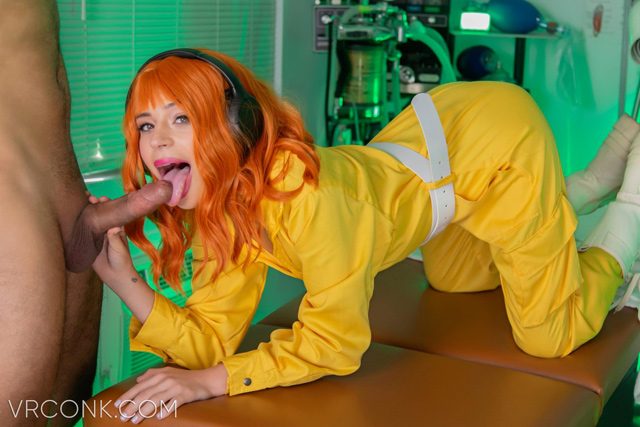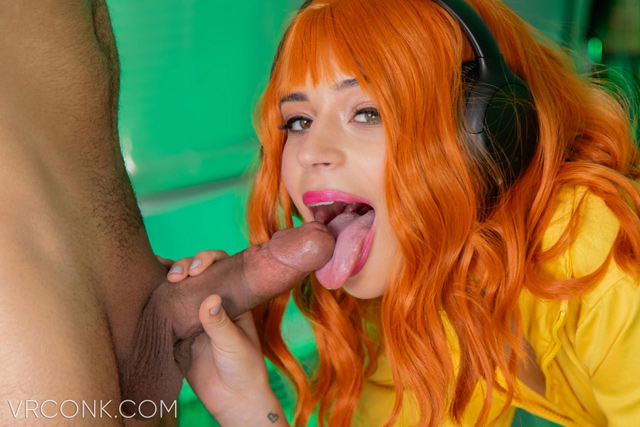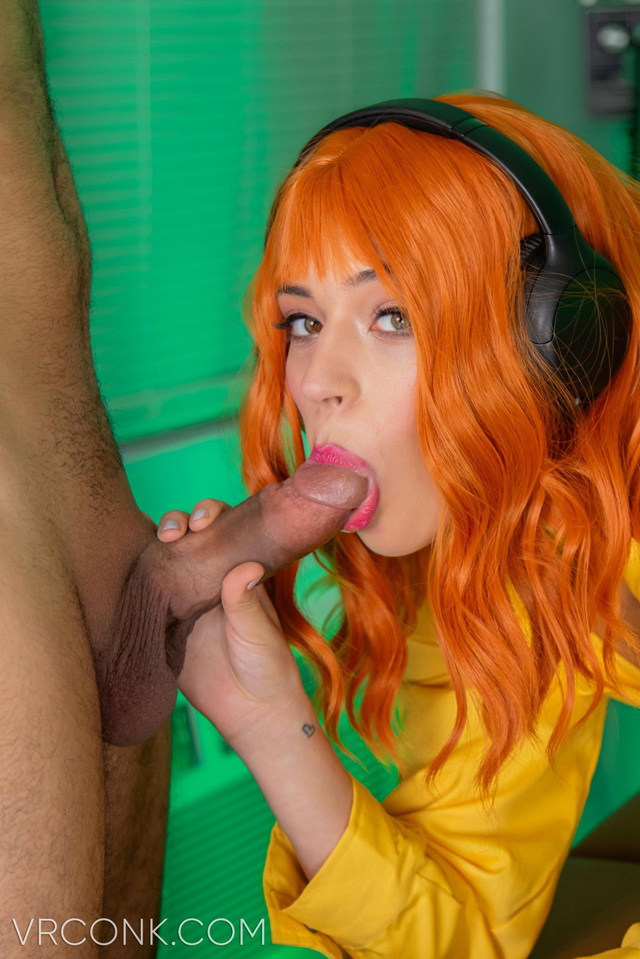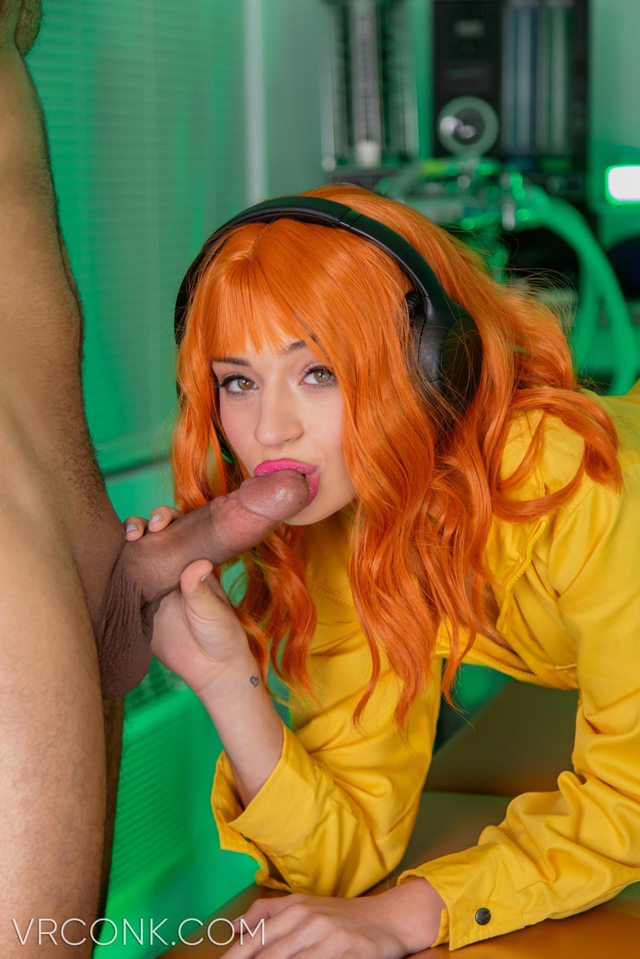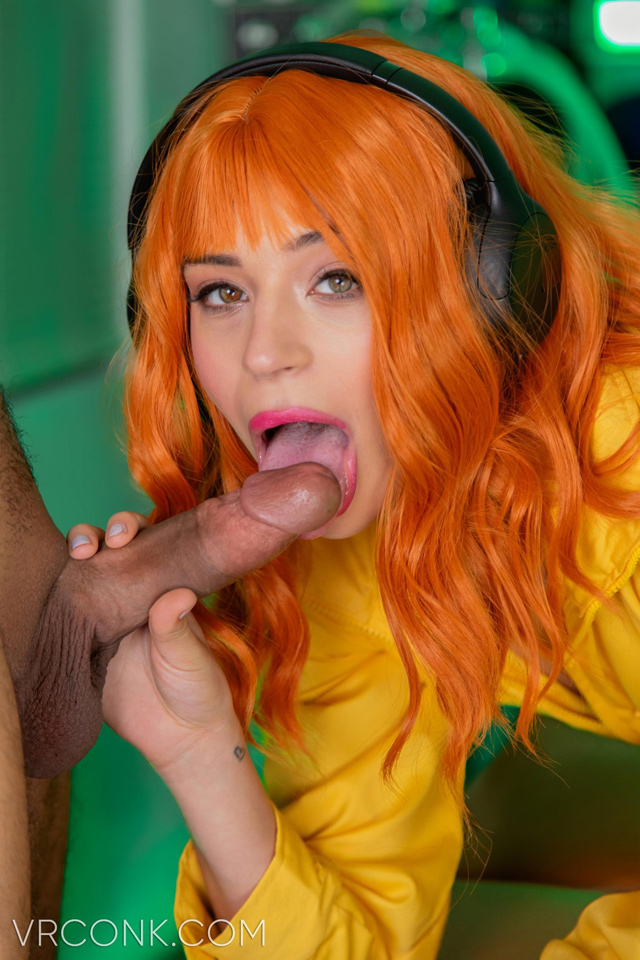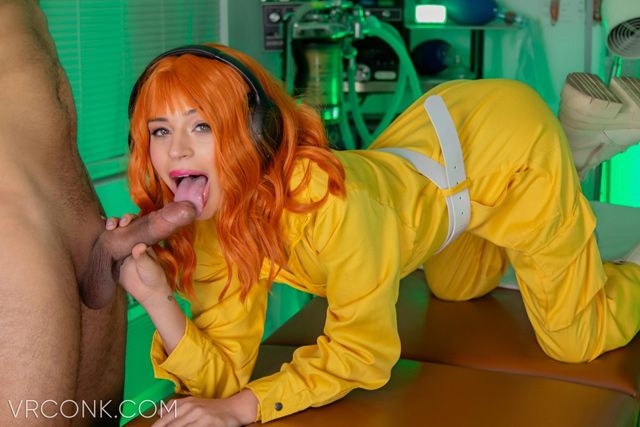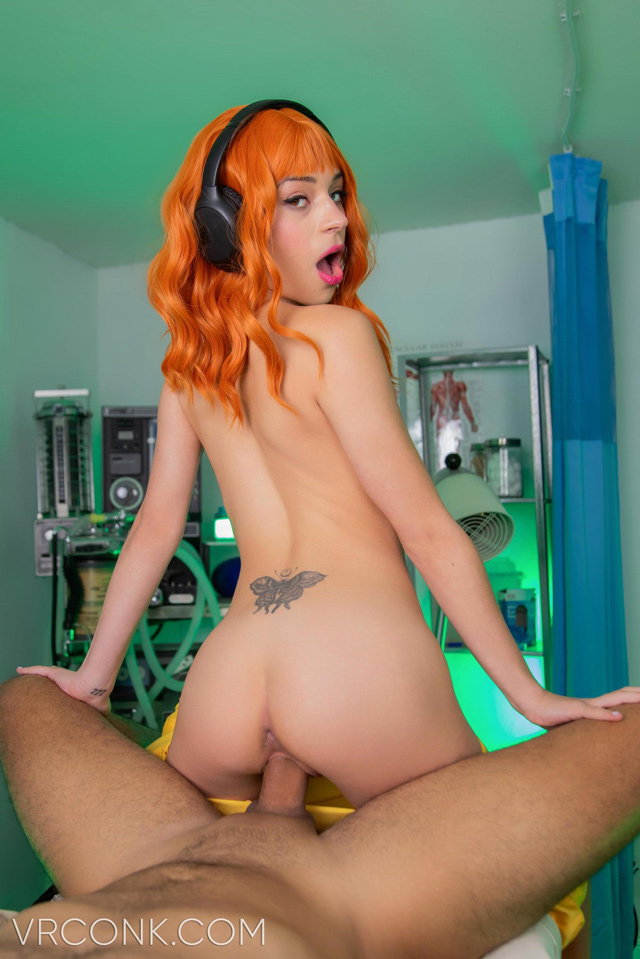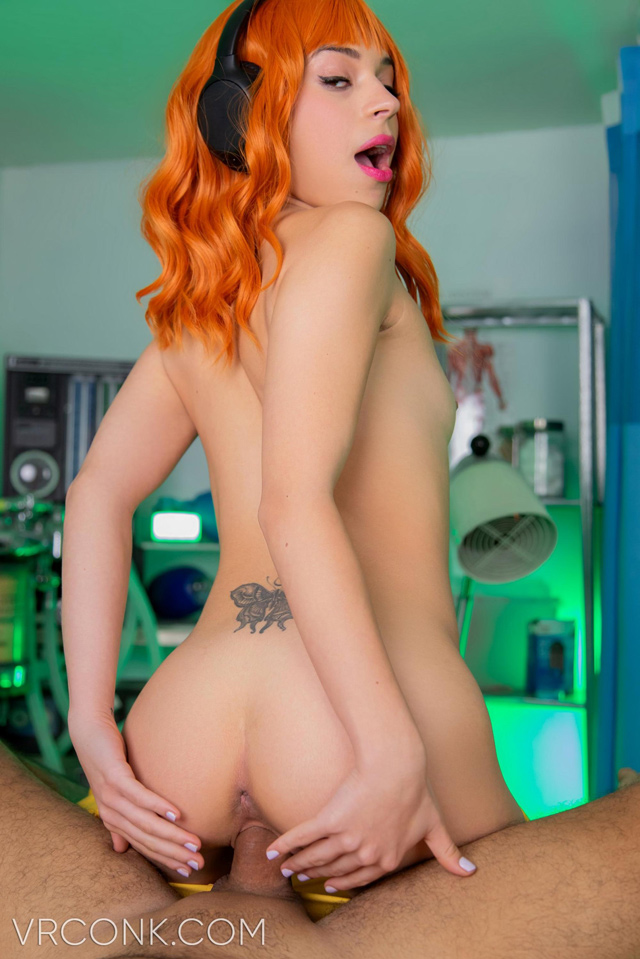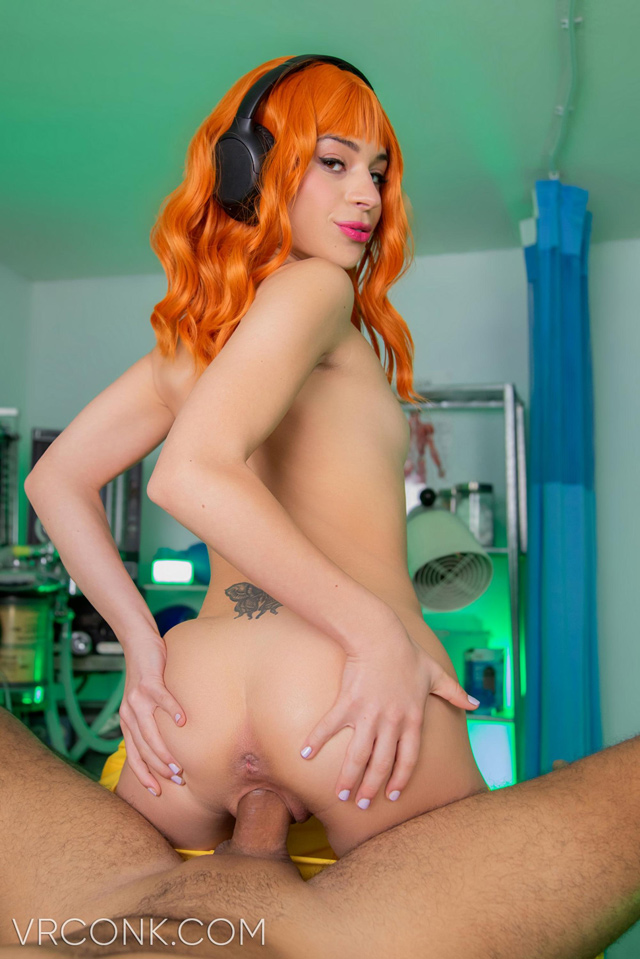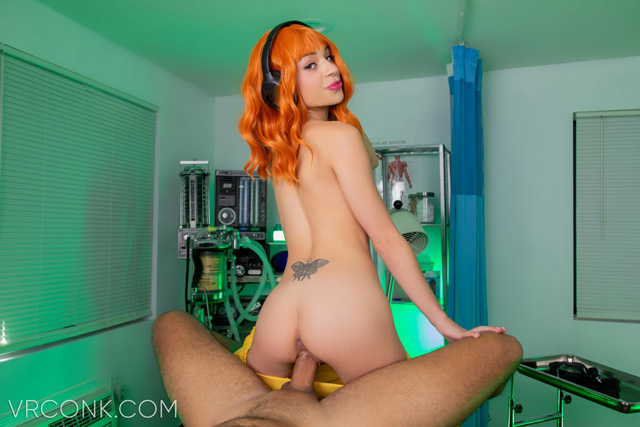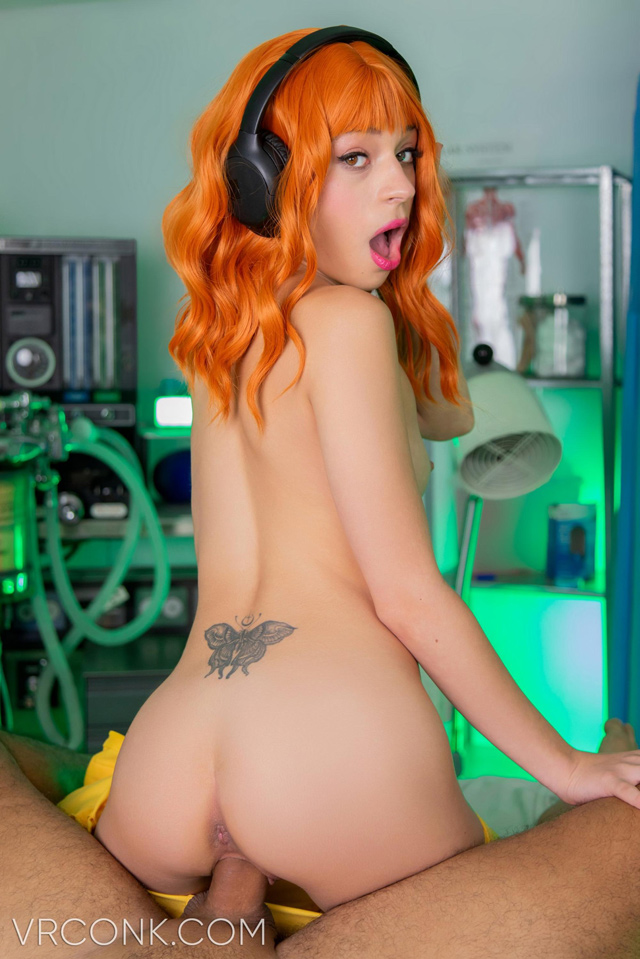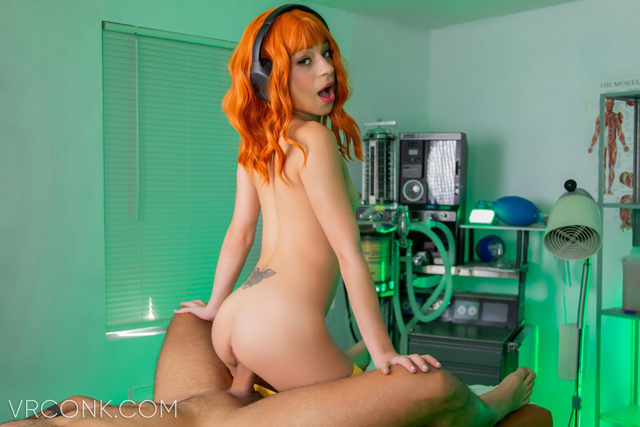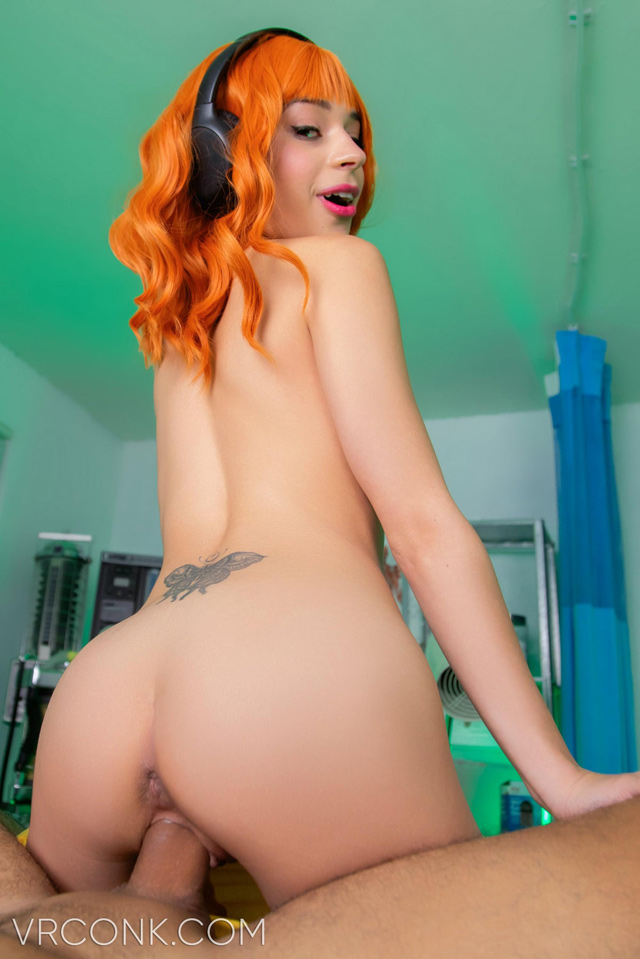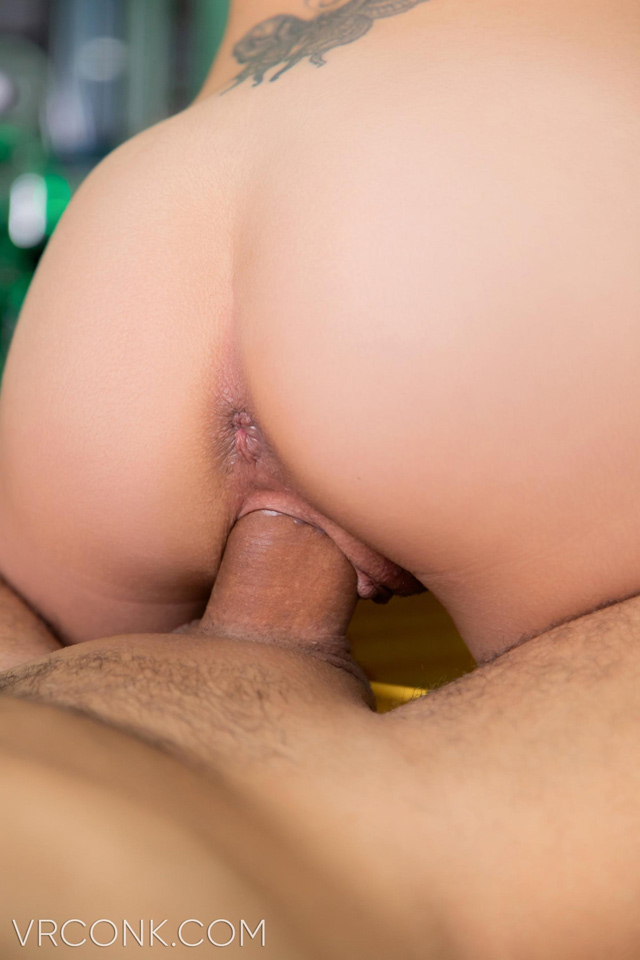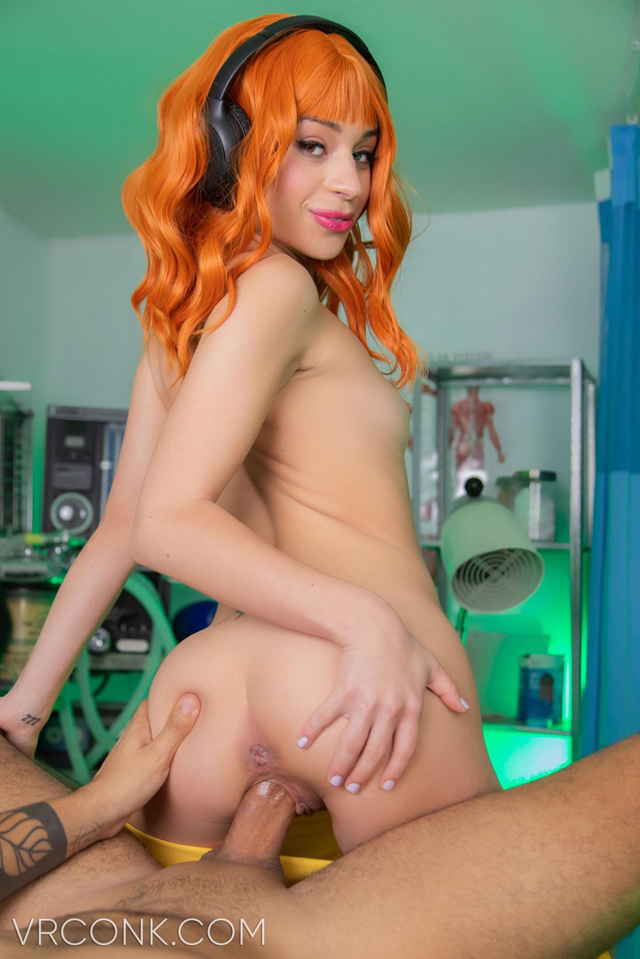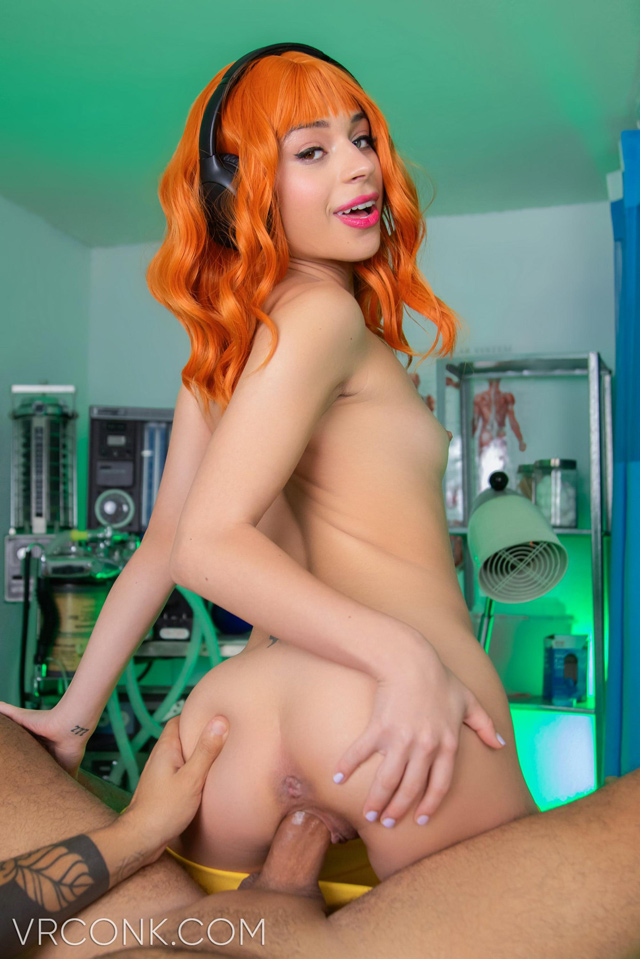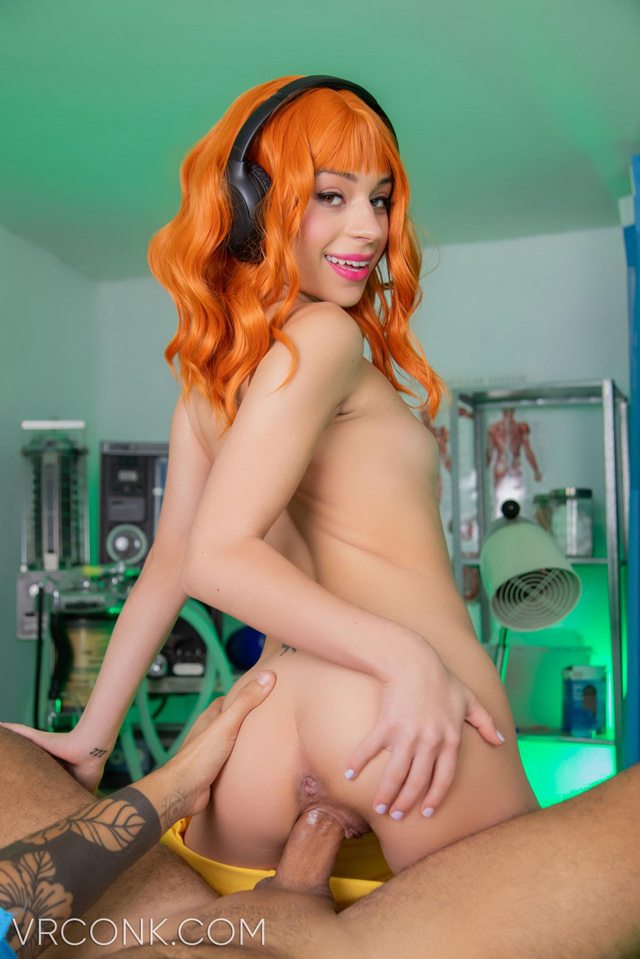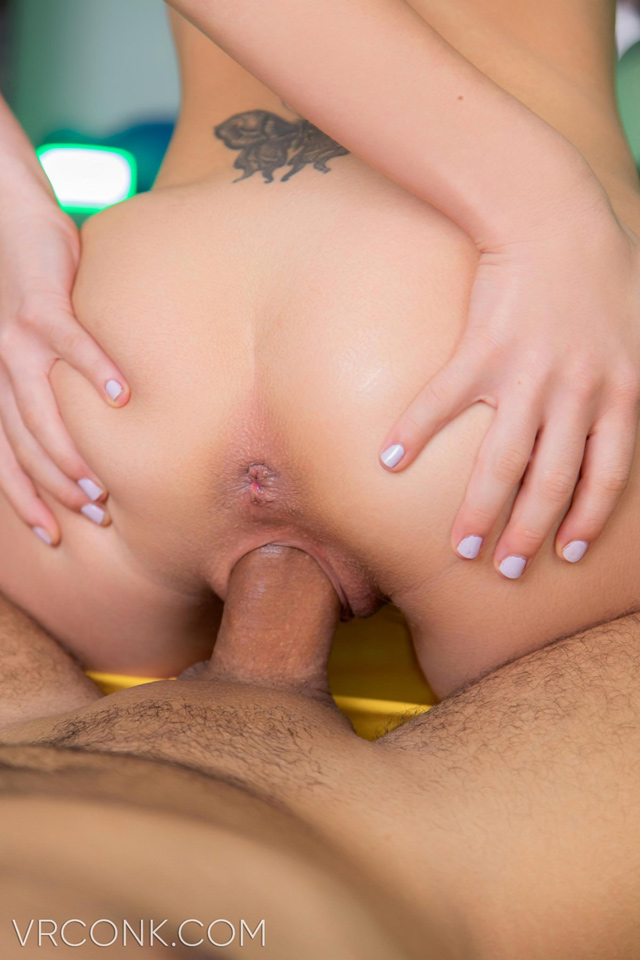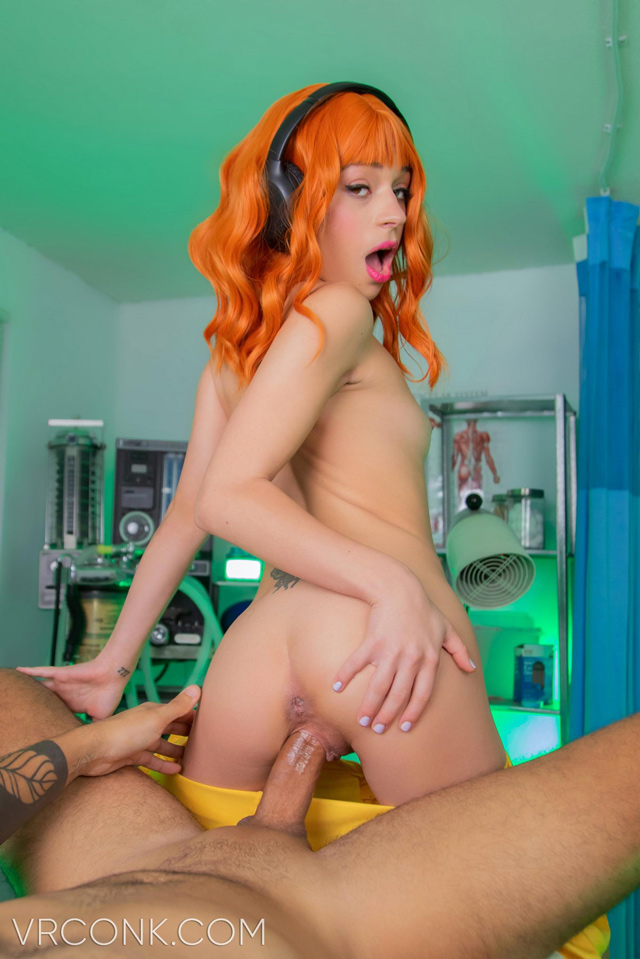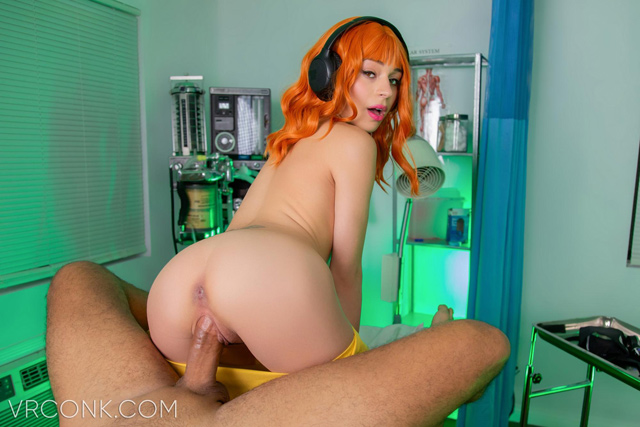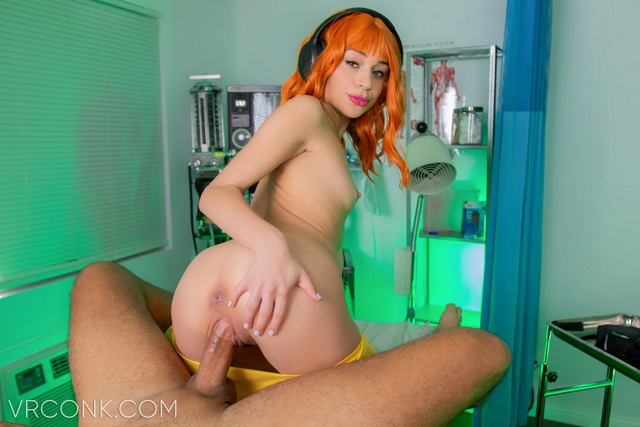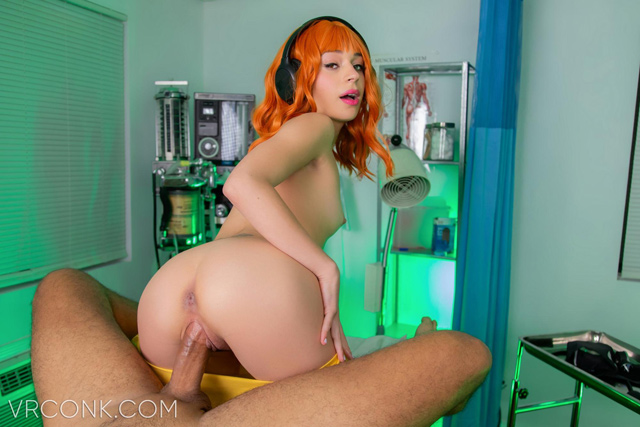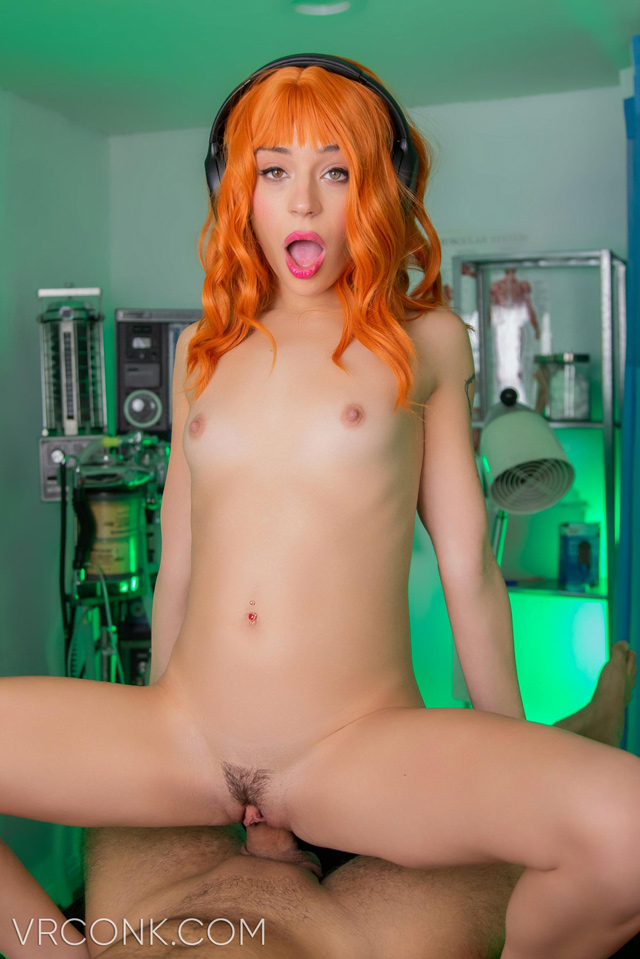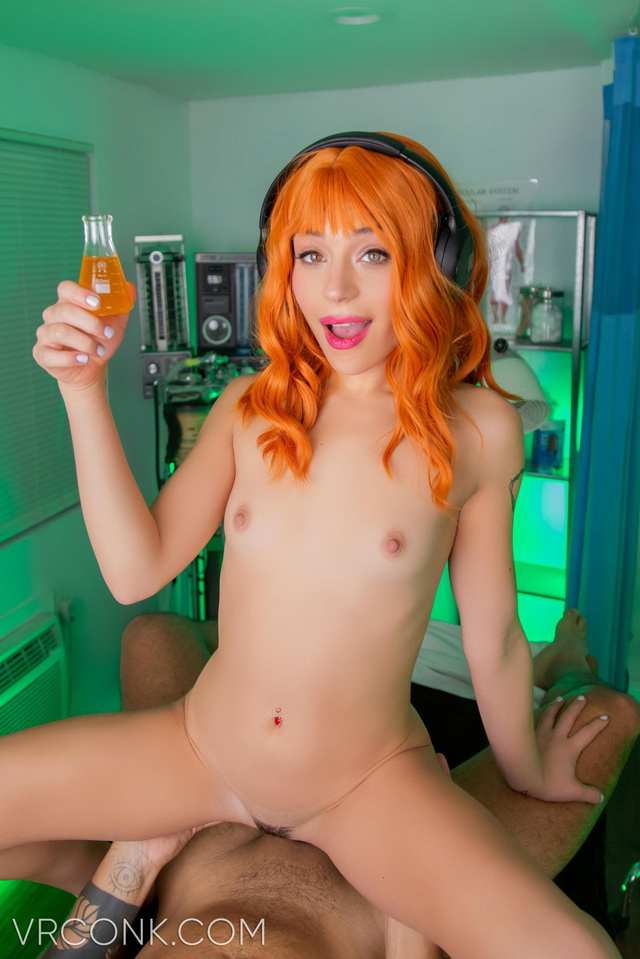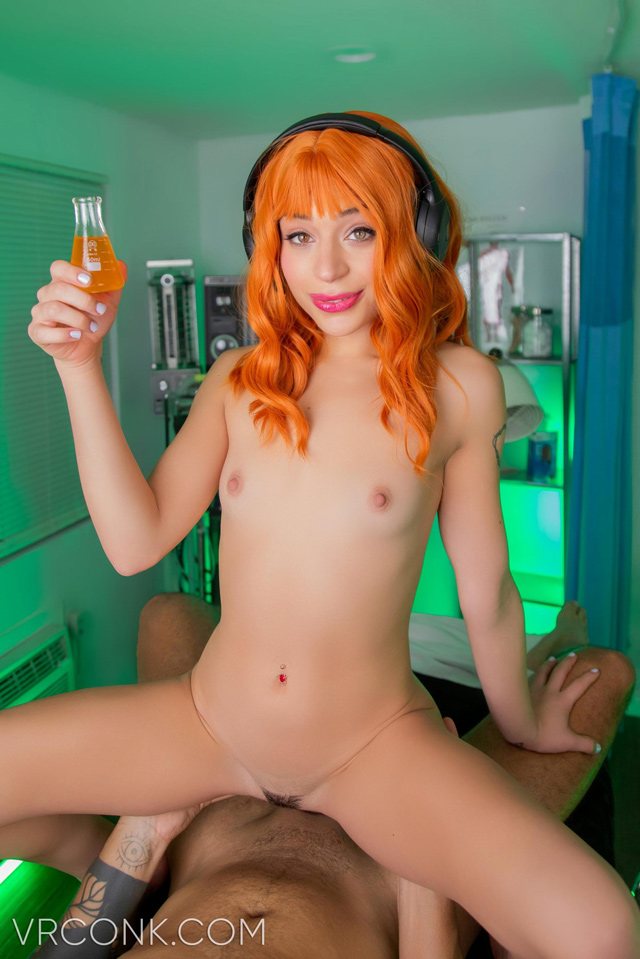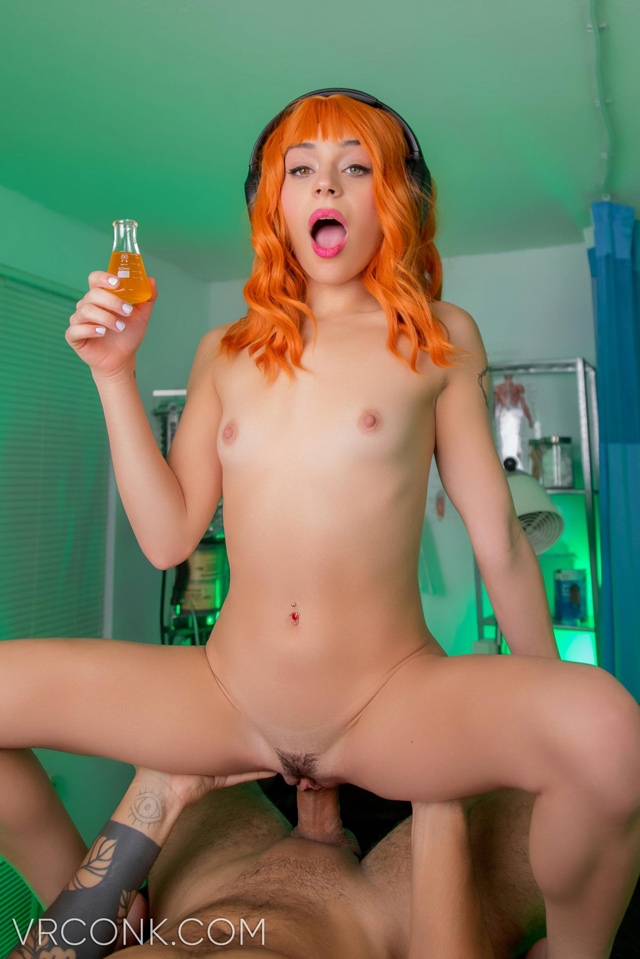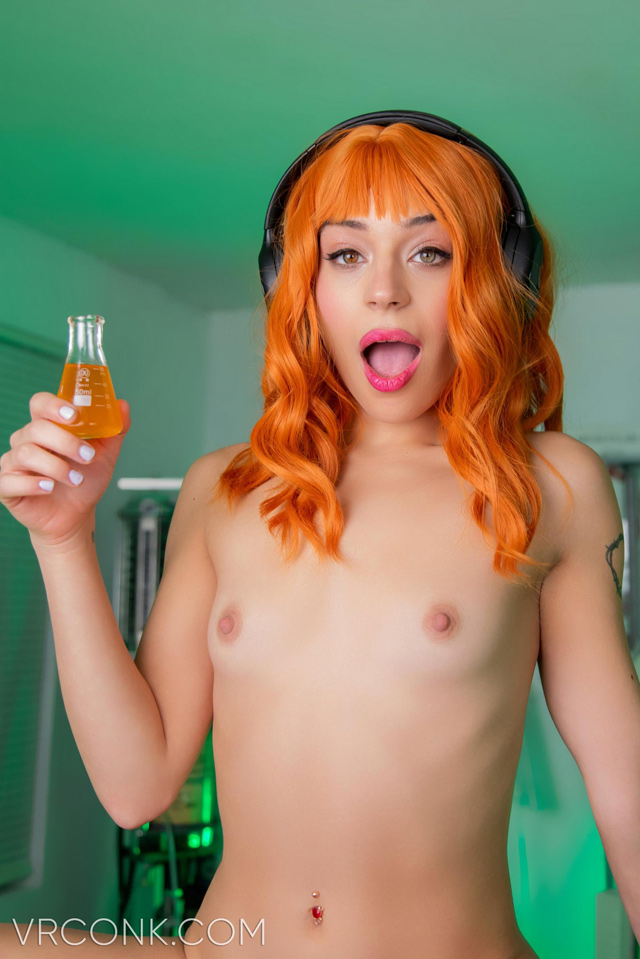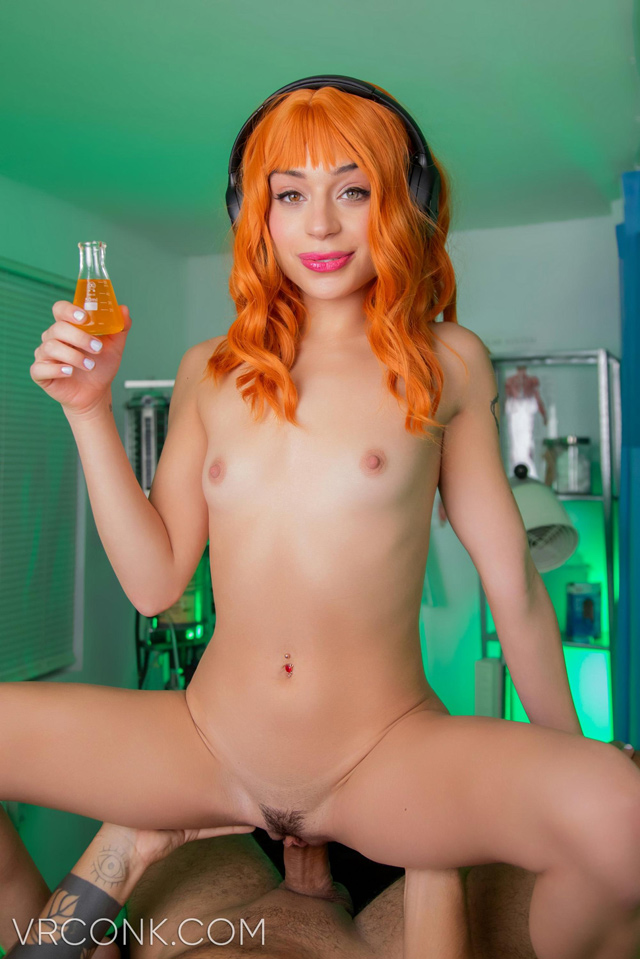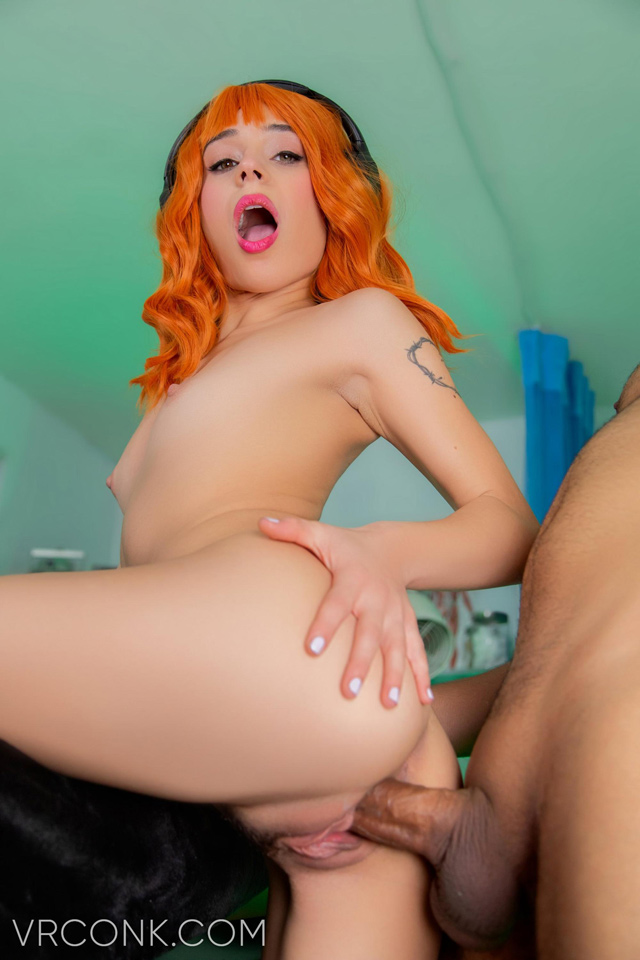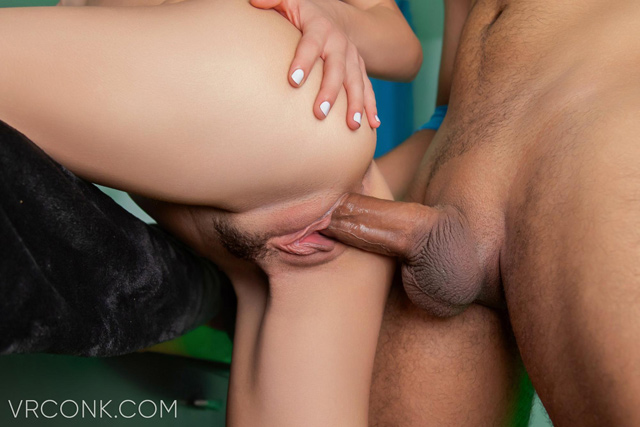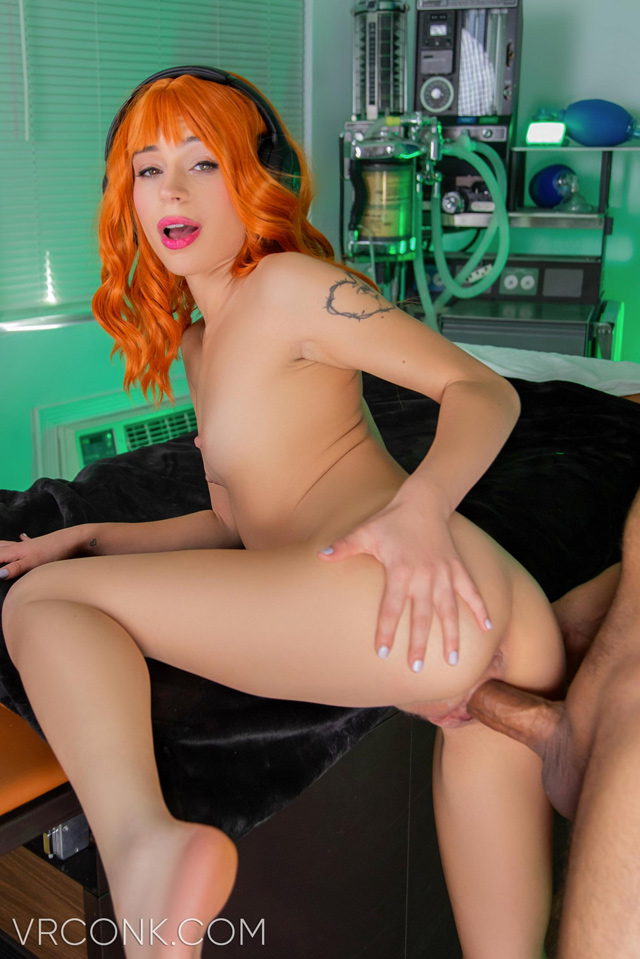 Are you ready to watch the new TMNT Porn Parody starring Aria Valencia in hot April O'Neil XXX shot in epic 8K virtual reality as she rides you, Leonardo transformed form the mutagen into a human with a big cock at the lab after stealing shredder's secret serum?  In side VR Conk you will enjoy ultra 8K VR videos, top-rated pornstars, unique locations, and the best scripts in one place. Let your fantasy be real.  Enjoy 4K, 6K and 8K UHD virtual reality porn parodies and cosplay shot in 180º and 360º and 3D with binaural ASMR sound!  Experience the hot new April O'Neil XXX: TMNT Porn Parody starring petite firecracker Aria Valencia as your favorite redhead tiny-tittied "Channel 6 News" reporter getting railed by you at the laboratory and watch all the amazing real VR parodies, virtual reality uniform fantasies and cosplay porn only at VR Conk!

Continue in Parody or Cosplay or 8K VR categories or return to the cover of Porn Corporation.
See more VR in 6K VR or Virtual Sex or check out the Comics or Futanari or Adult Games!
Read more starring Aria Valencia.  Previous:  Dharma & Aria's Lesbian Cheer Squad Sleepover
View more VR Conk parodies.  Previous:  Cyberpunk Lucy XXX A VR Cosplay Porn Parody
Like this?  Check out award winning VR Conk sister award winning pornstar site VR Bangers.
Tags:
3D
,
3D Blowjob
,
3D HDTV
,
3d mobile
,
3d mobile porn
,
3D phone
,
3d sex
,
3D TV
,
4K
,
4K Video
,
5K
,
5K Porn
,
5K VR Porn
,
6K
,
6K 180 3D
,
6K virtual reality
,
6K VR Porn
,
8K
,
8K Porn
,
8K Video
,
8K virtual reality
,
8K VR
,
all natural
,
All Redheads
,
April O'Neil
,
April O'Neil XXX
,
Aria Valencia
,
ass
,
babe
,
babes
,
bizarre
,
Black Friday Porn Sale
,
blowjob
,
booty
,
coeds
,
college
,
cosplay
,
costume
,
crazy
,
cute
,
Daydream
,
discount
,
erotic
,
fantasy
,
fit
,
fun
,
Ginger
,
hardcore
,
hardcore xxx fucking and sucking
,
hd
,
HD 3D
,
HD 3D Mobile Porn
,
HD 3D Porn
,
HD TV
,
holidays
,
horny
,
HOT
,
Labor Day
,
legs
,
licking
,
mobile
,
mobile 3d
,
mobile porn
,
New
,
Oculus Rift
,
oral
,
parody
,
Parody Porn
,
petite
,
Pink
,
Playstation
,
PlayStation VR
,
Porn
,
porn 3d
,
porn 3d technology
,
porn 4k technology
,
porn 8K technology
,
Porn News
,
Porn Parody
,
pornstar
,
Pornstars
,
POV
,
premiere
,
pussy
,
Real 3D Porn
,
redhead
,
redheads
,
sale
,
Samsung Gear VR
,
science experiment
,
sex
,
sexy
,
side by side 3d
,
small tits
,
Smartphones
,
special
,
Spinners
,
spoof
,
Spoof Porn
,
starlets
,
Stereoscopic
,
streaming movie
,
streaming movies
,
streaming porn
,
streaming video
,
streaming videos
,
tight
,
tight ass
,
tight ass teen
,
tight teen
,
tight teen ass
,
TMNT
,
TV
,
UHD
,
UHD 4K
,
UHD 6K
,
UHD 8K
,
ultra high definition
,
Uniform
,
unusual
,
vinyl
,
Virtual Reality
,
virtual reality sex
,
virtual sex
,
VR
,
VR Conk
,
VR Porn
,
wild
,
world premiere
,
x videos
,
XXX