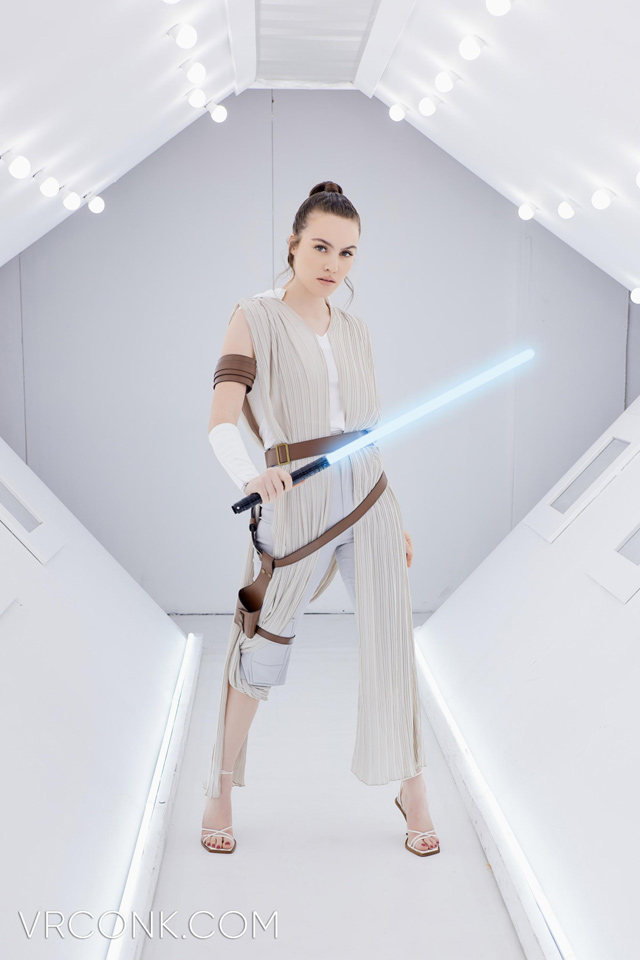 Star Wars: Rey Skywalker XXX a porn parody in VR premieres starring Freya Parker as Rey!  This parody takes place in the The Last Trilogy following the fates of Rey Skywalker and Kylo Ren.  In the worls of fantasy, you know nothing is black and white so VR Conk has run with theme.  Bringing us to you as Kylo Ren, who meets warrior Rey Skywalker in the corridor weilding her lightsaber and she is ready to fight you until Rey Skywalker has a better idea to make love not war… She drops her lightsaber and lifts her shirt, playing with her perky natural breasts!  Are you ready to let sexy Freya Parker in Rey Walker Star Wars cosplay ride your hard cock in this amazing virtual reality fantasy spoof?  Join VR Conk to watch the new Rey Skywalker XXX: A Star Wars Porn Parody in this epic in 8K VR spoof porn and access the hottest VR porn parodies, uniform fantasies and cosplay VR porn!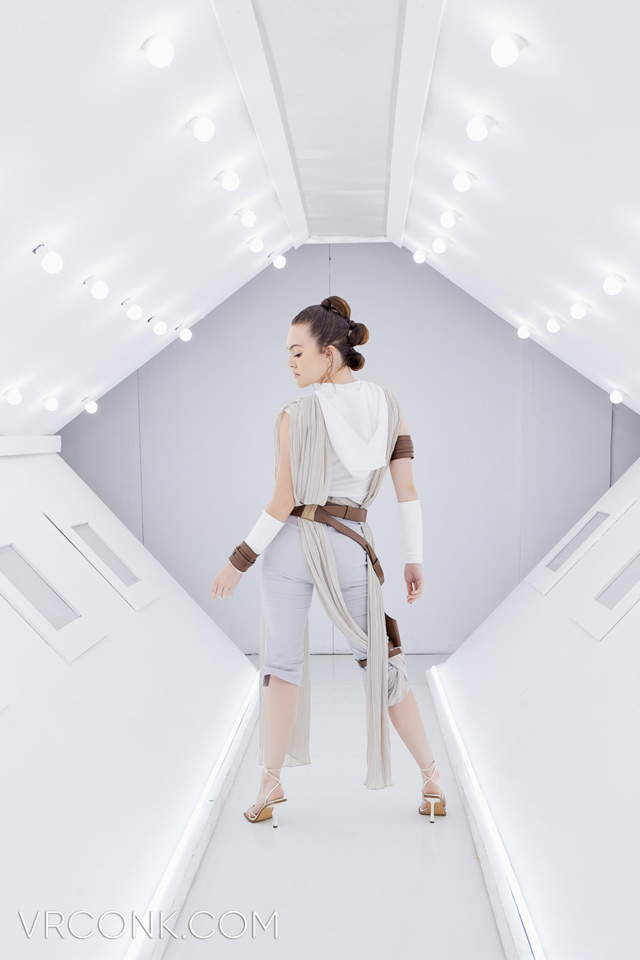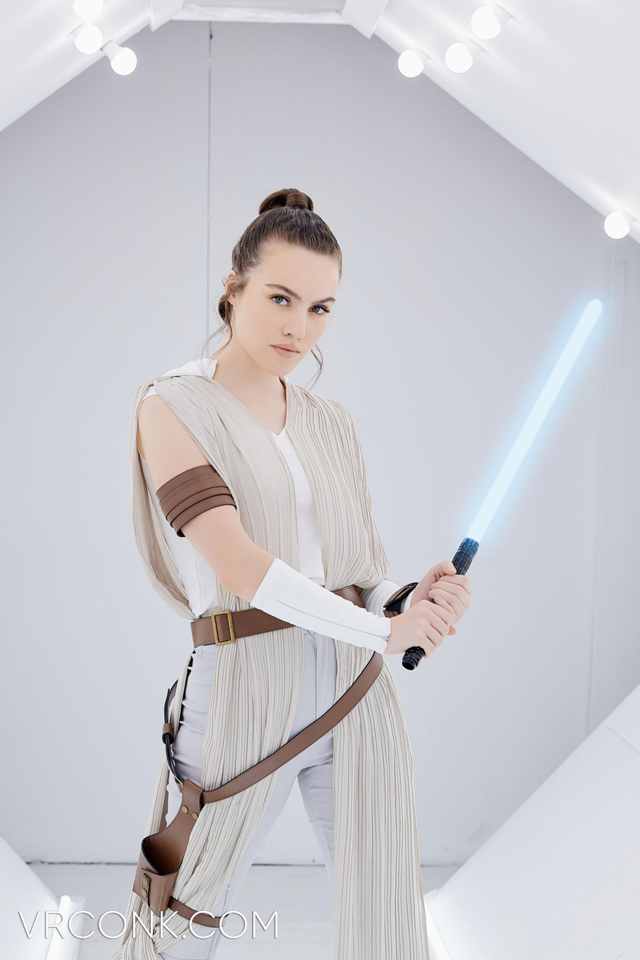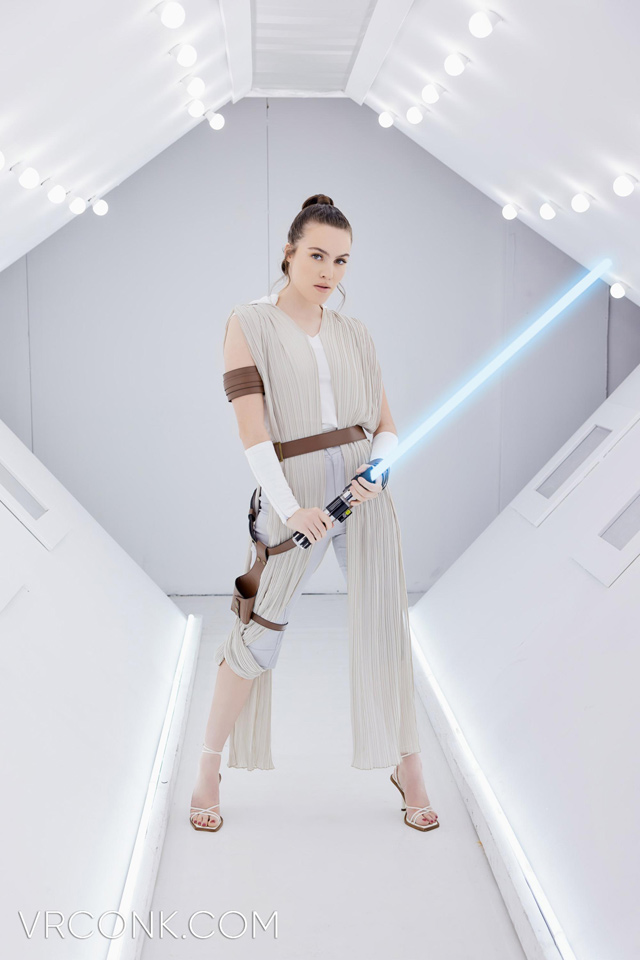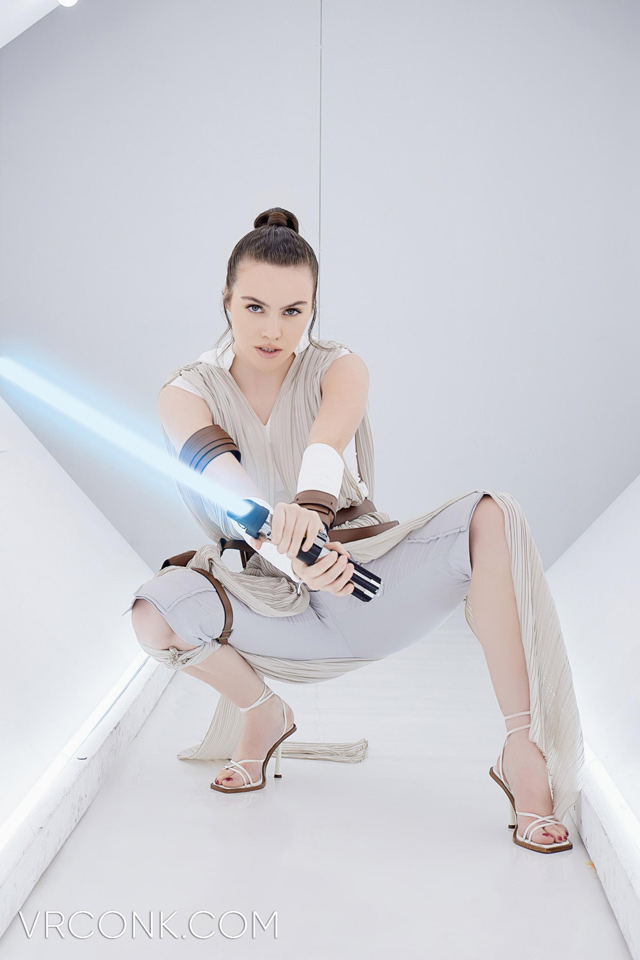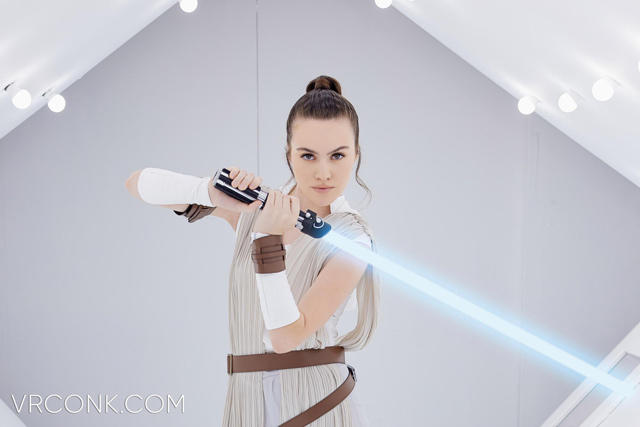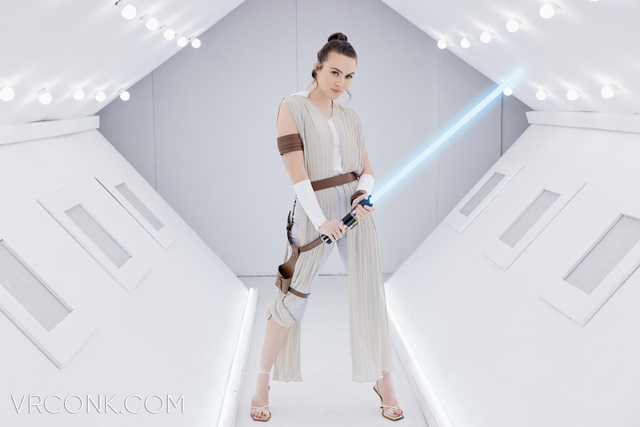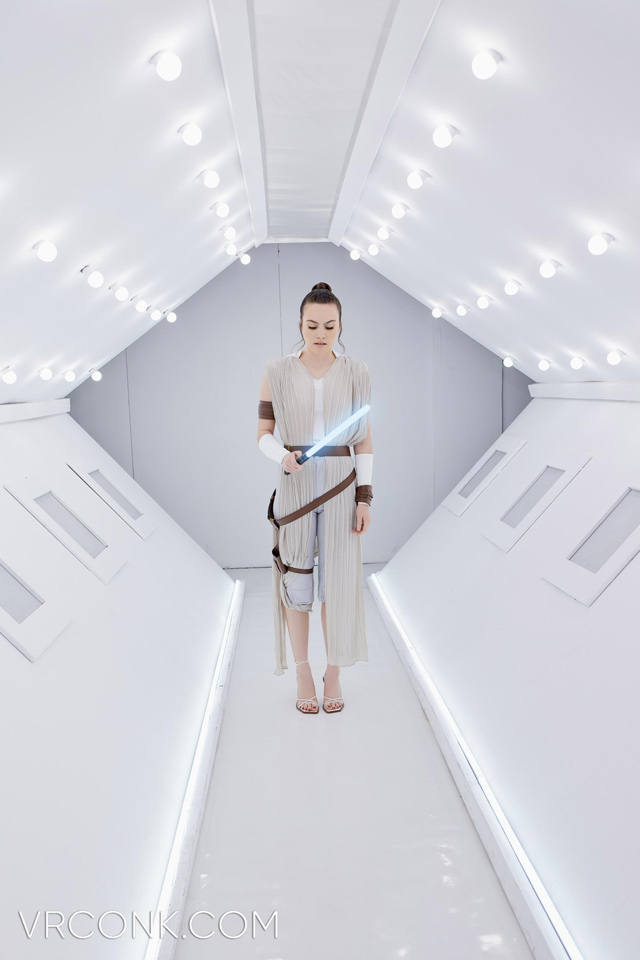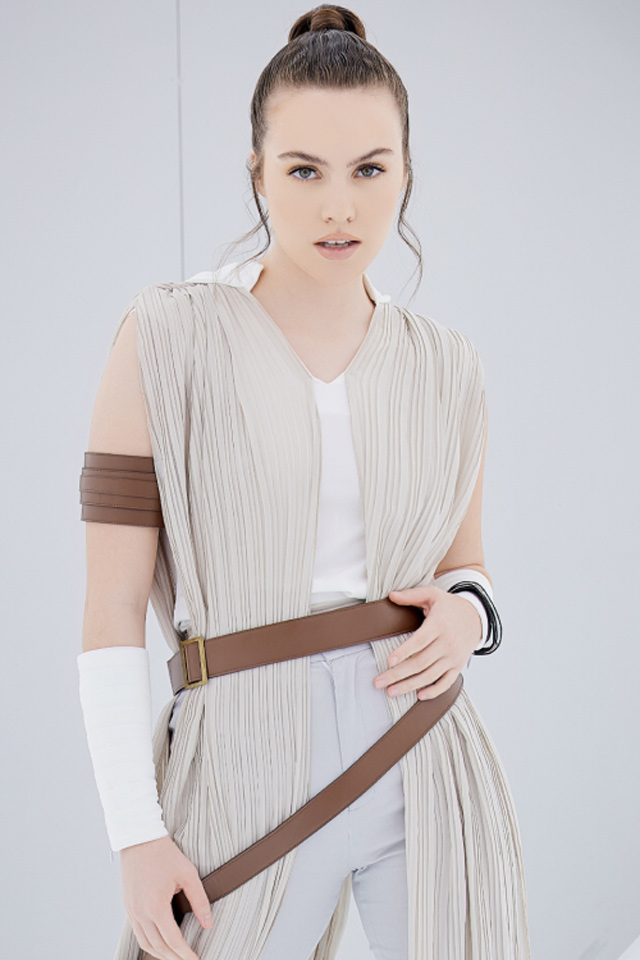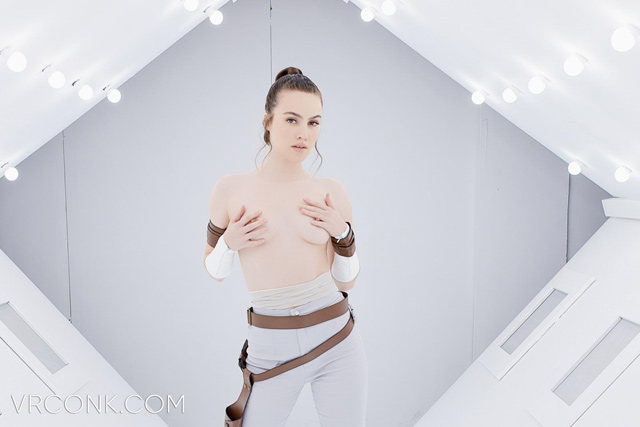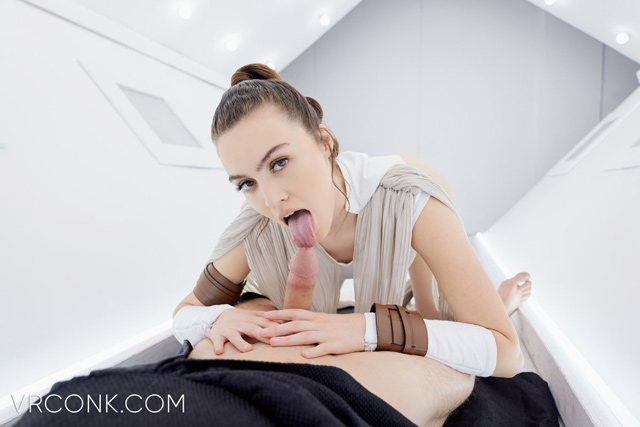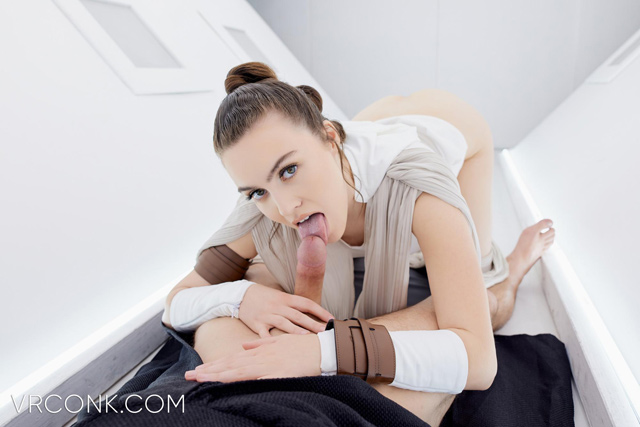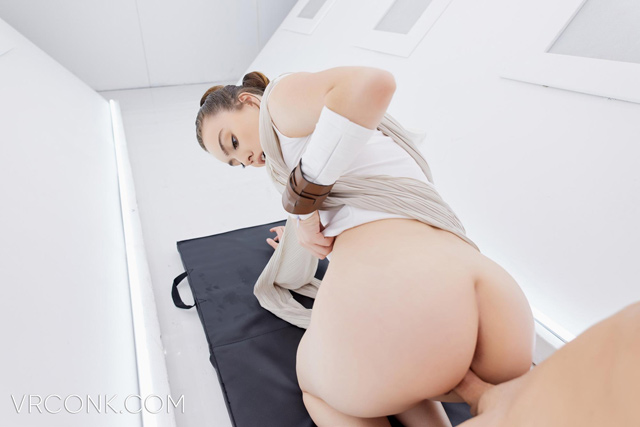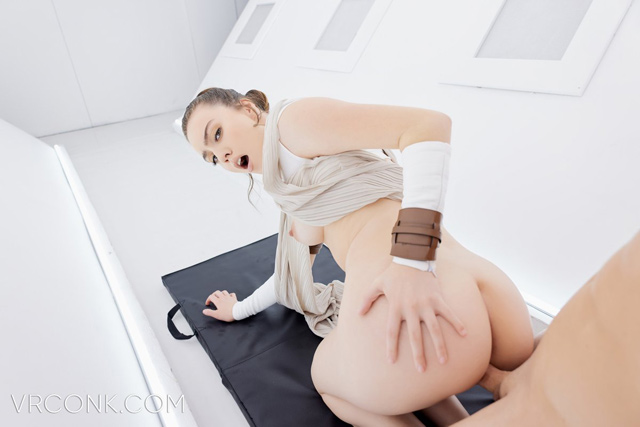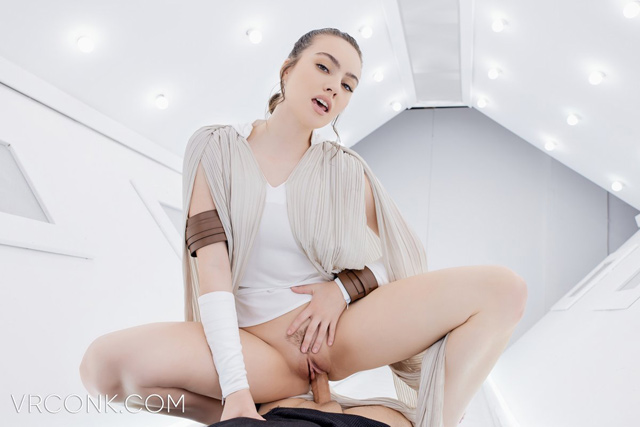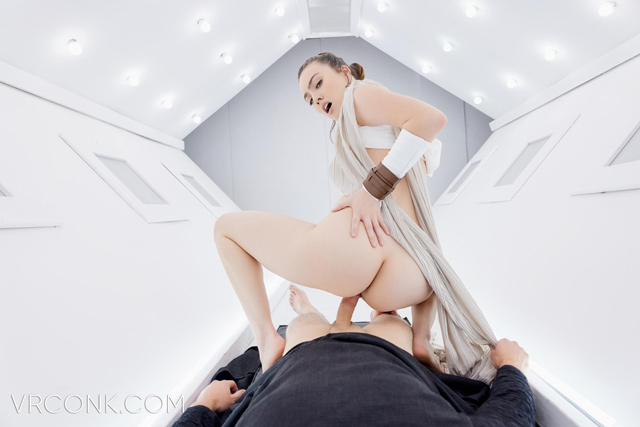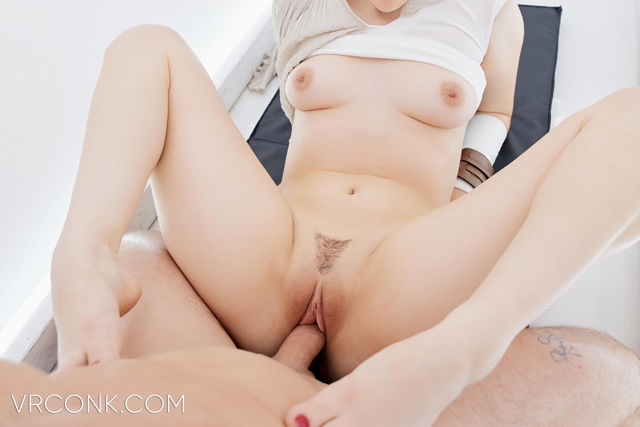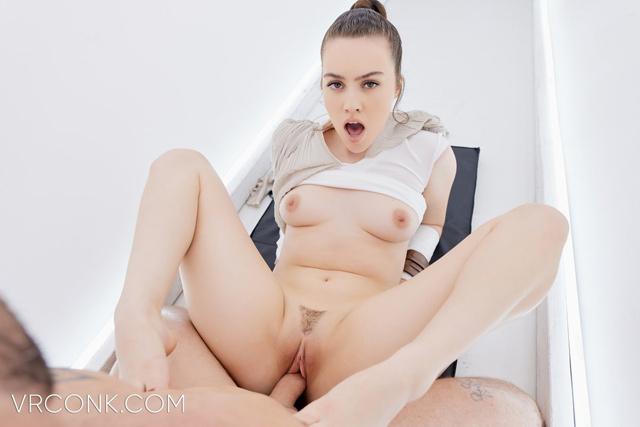 Do you think you have what it takes to become a Jedi? … Or will you turn to the Dark Side?  Let's find out together in this new parody!  Are you ready to watch the new Star Wars: Rey Skywalker XXX Porn Parody in 8K virtual reality?  Inside VR Conk you will enjoy ultra 8K VR videos, top-rated pornstars, unique locations, and the best scripts in one place. Let your fantasy be real.  Enjoy 4K, 6K and 8K UHD virtual reality porn parodies and cosplay shot in 180º and 360º and 3D with binaural ASMR sound!  Experience the hot new Rey Skywalker: Star Wars XXX [a porn parody] and watch all the amazing real VR parodies, virtual reality uniform fantasies and cosplay porn only at VR Conk!

Continue in Parody or Cosplay or 8K VR categories or return to the cover of Porn Corporation.
See more VR in 6K VR or Virtual Sex or the new 10K VR Porn & 12K VR Porn categories.
View more VR Conk parodies.  Previous:  Laney Grey: Hogwarts Legacy XXX Porn Parody
Check out VR Conk sister sites VR Bangers or game DezyRed or see more Star Wars XXX.
Read more starring Freya Parker.  Previous:  Freya Parker Stars In Her First Double Blowjob
Tags:
3D
,
3D Blowjob
,
3D HDTV
,
3d mobile
,
3d mobile porn
,
3D phone
,
3d sex
,
3D TV
,
4K
,
4K Video
,
5K
,
5K Porn
,
5K VR Porn
,
6K
,
6K 180 3D
,
6K virtual reality
,
6K VR Porn
,
8K
,
8K Porn
,
8K Video
,
8K virtual reality
,
8K VR
,
all natural
,
ass
,
babe
,
babes
,
bizarre
,
blowjob
,
booty
,
brunette
,
coeds
,
college
,
crazy
,
cute
,
Daydream
,
erotic
,
fantasy
,
fit
,
fun
,
hairy
,
hairy girls
,
hairy muff
,
hairy pussy
,
hairy pussy porn
,
hairy teens
,
hairy woman
,
hairy women
,
Han Solo
,
hardcore
,
hardcore xxx fucking and sucking
,
hd
,
HD 3D
,
HD 3D Mobile Porn
,
HD 3D Porn
,
HD TV
,
horny
,
HOT
,
Kylo Ren
,
legs
,
licking
,
lightsaber
,
Luke Skywalker
,
mobile
,
mobile 3d
,
mobile porn
,
New
,
Oculus Rift
,
oral
,
parody
,
Parody Porn
,
Pink
,
Playstation
,
PlayStation VR
,
Porn
,
porn 3d
,
porn 3d technology
,
porn 4k technology
,
porn 8K technology
,
Porn News
,
Porn Parody
,
pornstar
,
Pornstars
,
POV
,
premiere
,
pussy
,
Real 3D Porn
,
Rey Skywalker
,
round ass
,
Samsung Gear VR
,
sex
,
sexy
,
side by side 3d
,
small tits
,
Smartphones
,
special
,
Spinners
,
spoof
,
Spoof Porn
,
spread ass
,
Star Wars Porn Parody
,
Star Wars XXX
,
starlets
,
Stereoscopic
,
streaming movie
,
streaming movies
,
streaming porn
,
streaming video
,
streaming videos
,
tight
,
TV
,
UHD
,
UHD 4K
,
UHD 6K
,
UHD 8K
,
ultra high definition
,
Uniform
,
unusual
,
Virtual Reality
,
virtual reality sex
,
virtual sex
,
VR
,
VR Conk
,
VR Porn
,
wild
,
world premiere
,
x videos
,
XXX