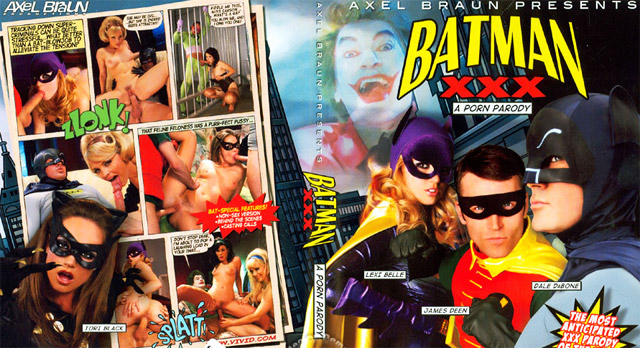 Award winning parody porn Batman XXX A Porn Parody from Vivid Parodies is tantalizing, terrorific and packed full of tits to the wall action! Watch as Batman, Robin and Bat Girl fight and fuck enemies Cat Woman, The Riddler and The Joker in hardcore action!  This porn is guaranteed to make you go BAM.  Full Cast of Batman XXX is as follows:  Batman is played by Dale DeBone, his sidekick Robin headlined by James Deen, Lexi Belle stars as Batgirl while Tori Black is  the featured character Catwoman.  Bruce Wayne's kidnapped fiance Lisa Carson is played by Kimberely Kane and Alexis Texas stars as Molly, Evan Stone aka. the Riddler's assistant.  Randy Spears shines as perfect Joker while his goon sluts are played by Andy San Dimas and Syren Sexton.  More stars in this film include Johnny Deep, Stewart Tain, Jack English, David Alan and the male porn icon Ron Jeremy as himself.  *Special $1.00 Vivid Parodies Full Membership Porn Promo Code Link.*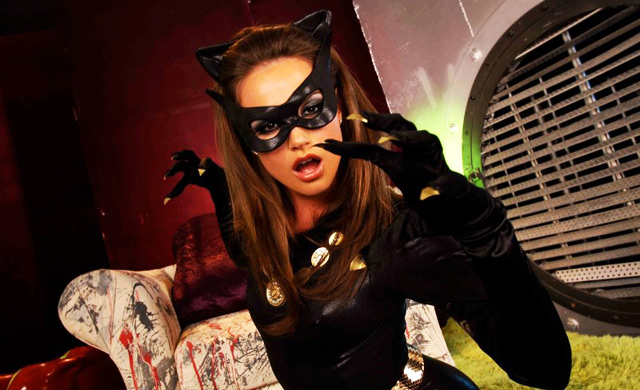 Tori Black stars as Catwoman in the hit parody porn Batman XXX and fucks Batman & Robin in a hardcore Catwoman threesome.  This pussy is hungry and she is not leaving without a fight unless Batman and his trusty sidekick Robin hand over their cocks and please her catty needs!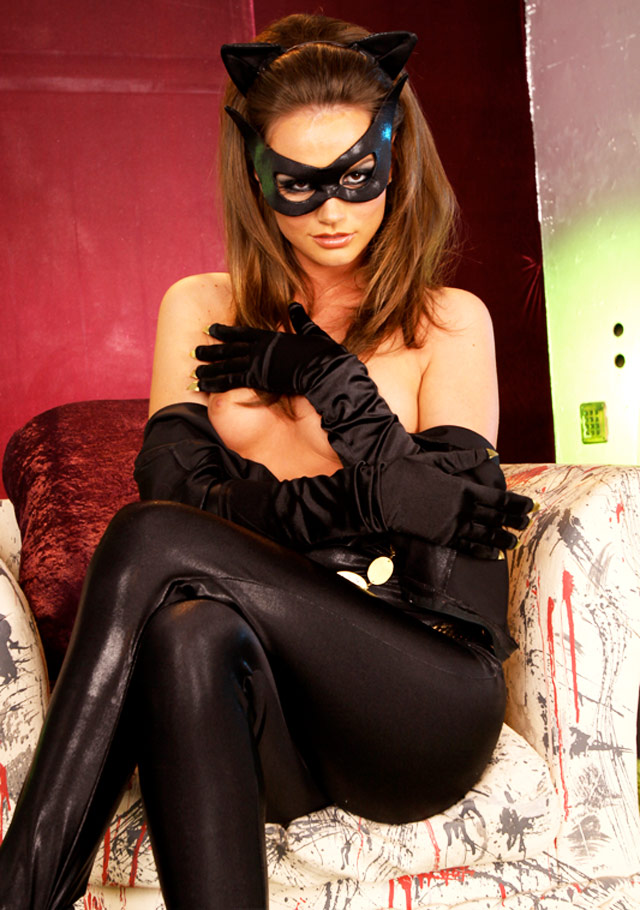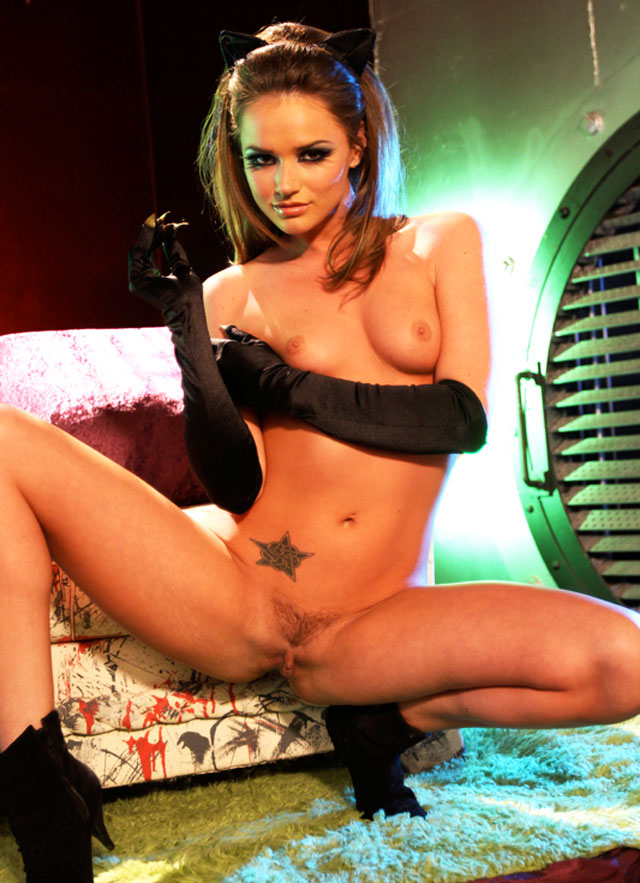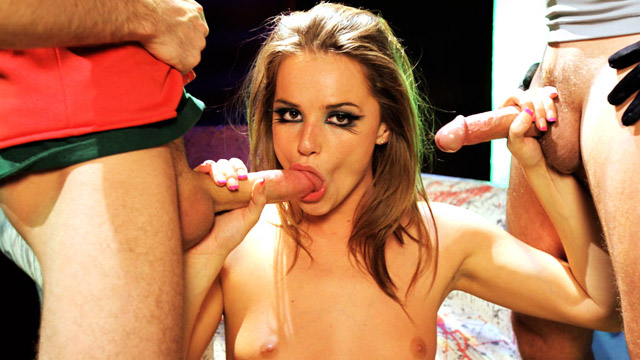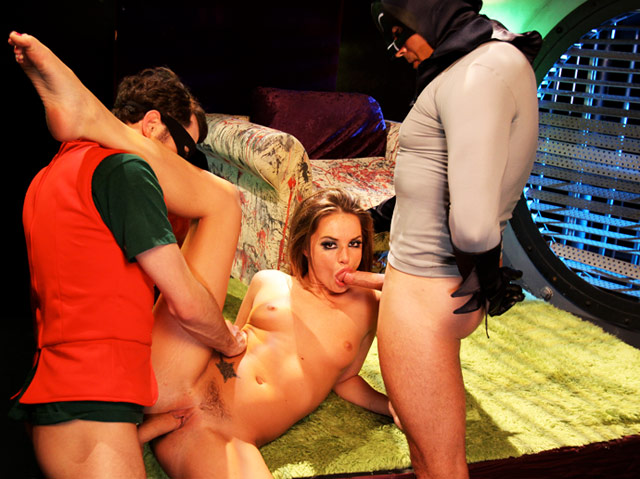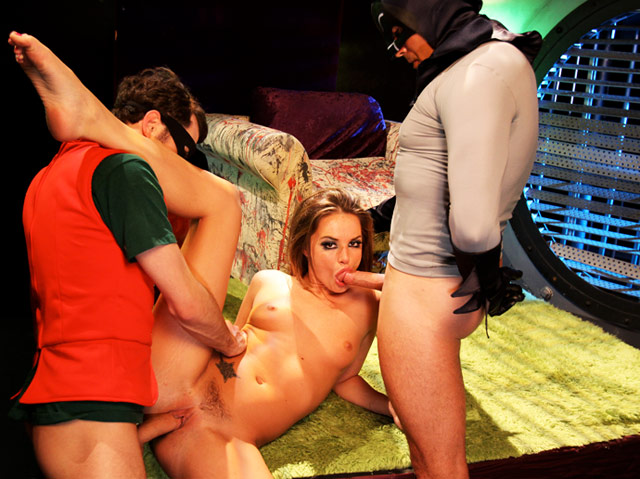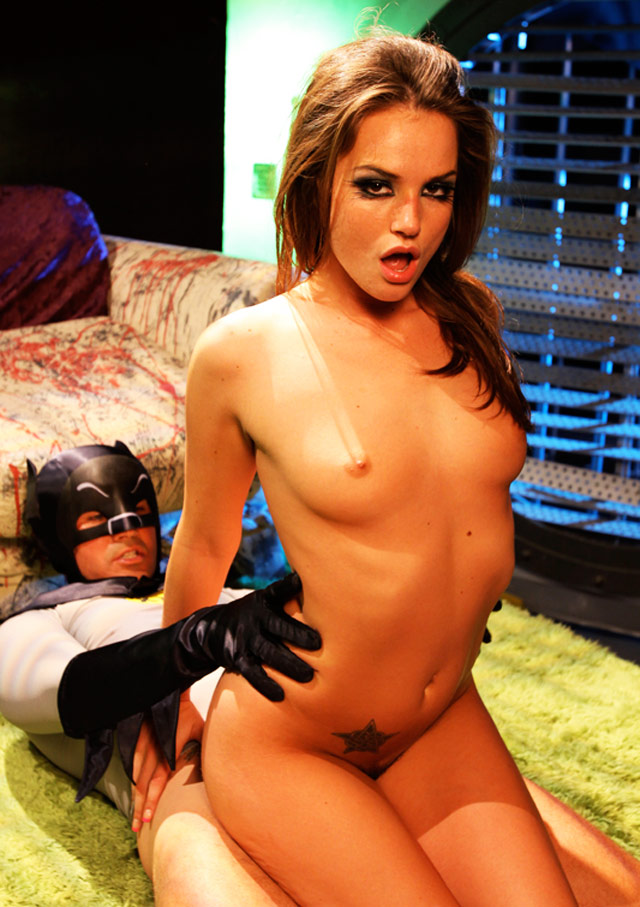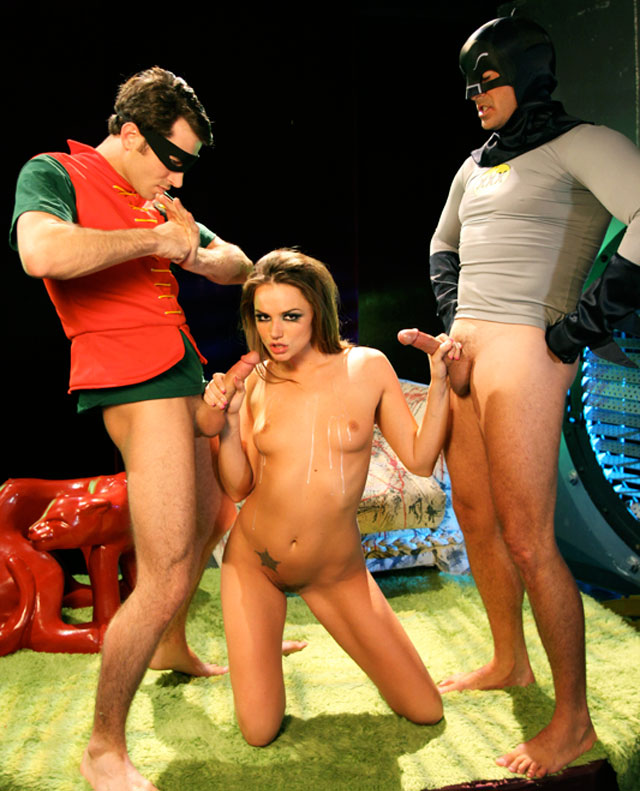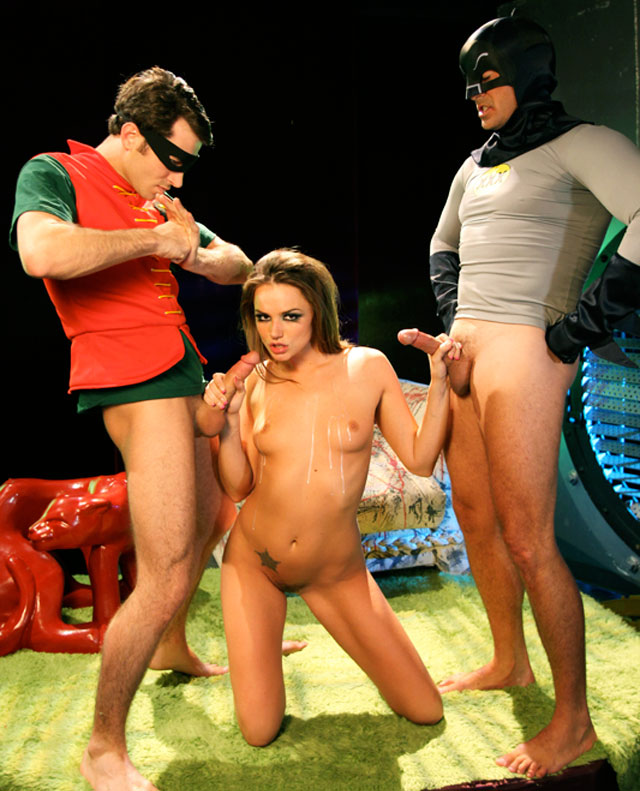 Enter Vivid Parodies – Read this PornCorp Article Free Batman XXX Parody Movie Trailer – $1 Join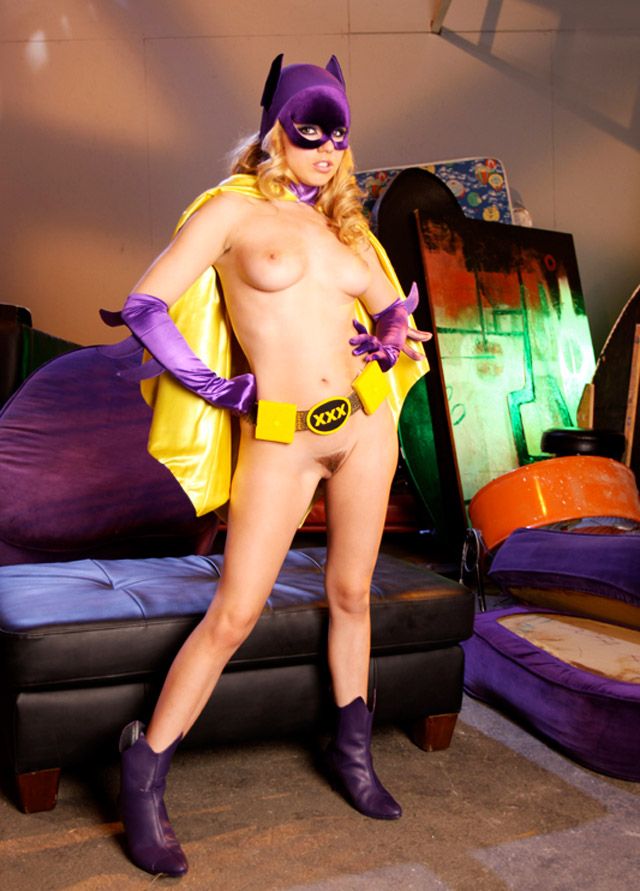 Batgirl Lexi Belle takes a big batload of jizz on her perfect round ass from her partner Robin in this hot Batman XXX A Porn Parody sex scene!  Lexi Belle makes the perfect Batgirl imitating the appearance of the 1960's TV show Yvonne Craig as Batgirl flawlessly.  Sexy Batgirl Lexi Belle is ready to start fighting crime, one cock at a time!  Trailer on Porn Corp:  Enter Vivid Parodies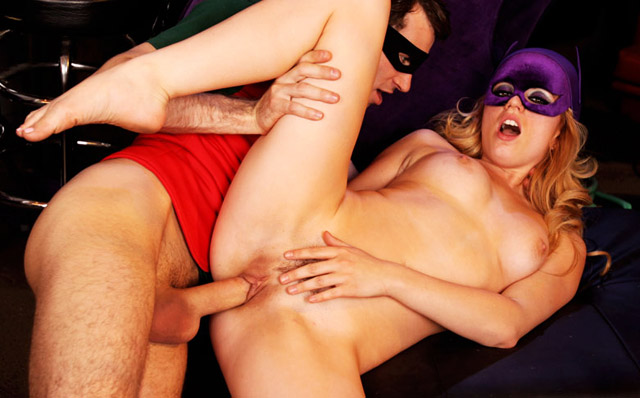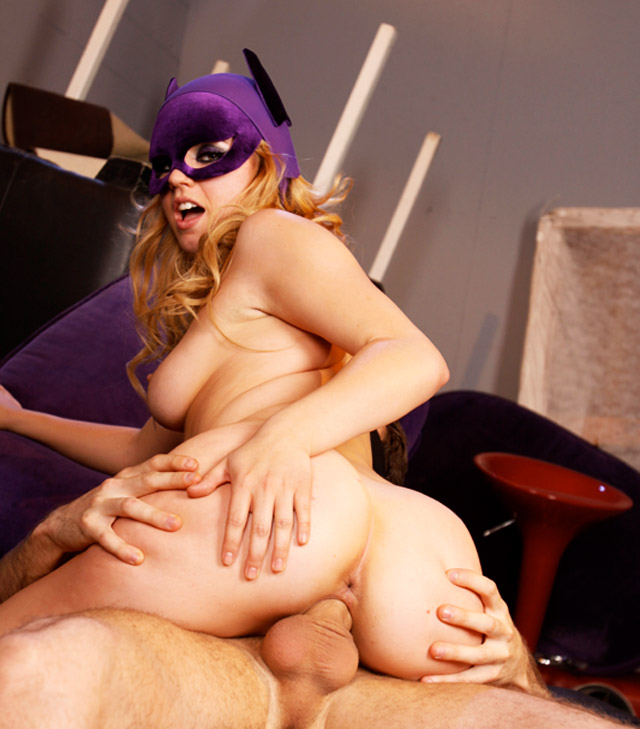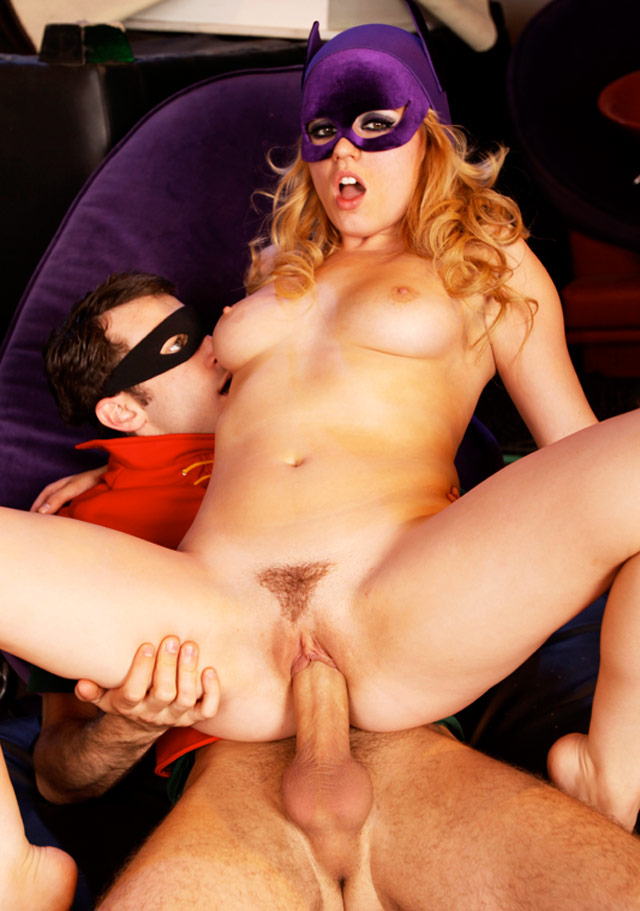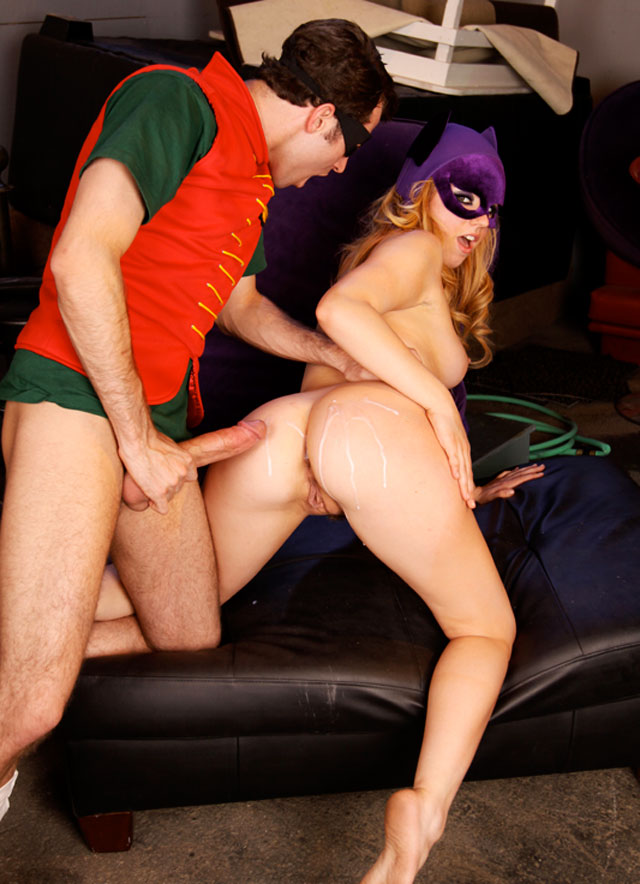 Read the new Porn Corp article: Batman XXX Video Trailer or go to Vivid Parodies!  Special $1 Join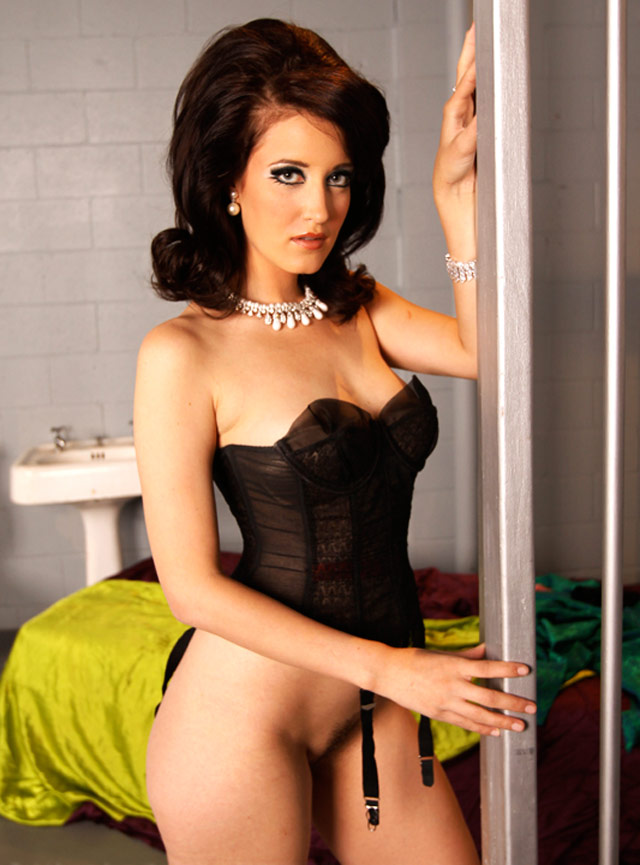 Kimberley Kane plays Gotham's kidnapped socialite Lisa Carson.  Her capture The Riddler played by Evan Stone engage in a racy sex scene during her time in hostage hostage!  Bruce Wayne isn't going to be happy his soon to be wife girlfriend is boning his nemesis The Riddler!  Do you think Batman will discover this terrible secret?  Enter Vivid Parodies to watch the free video & find out!  Go to the movie tour here or Use This Special $1 Join Link For Your Membership to Vivid Parodies.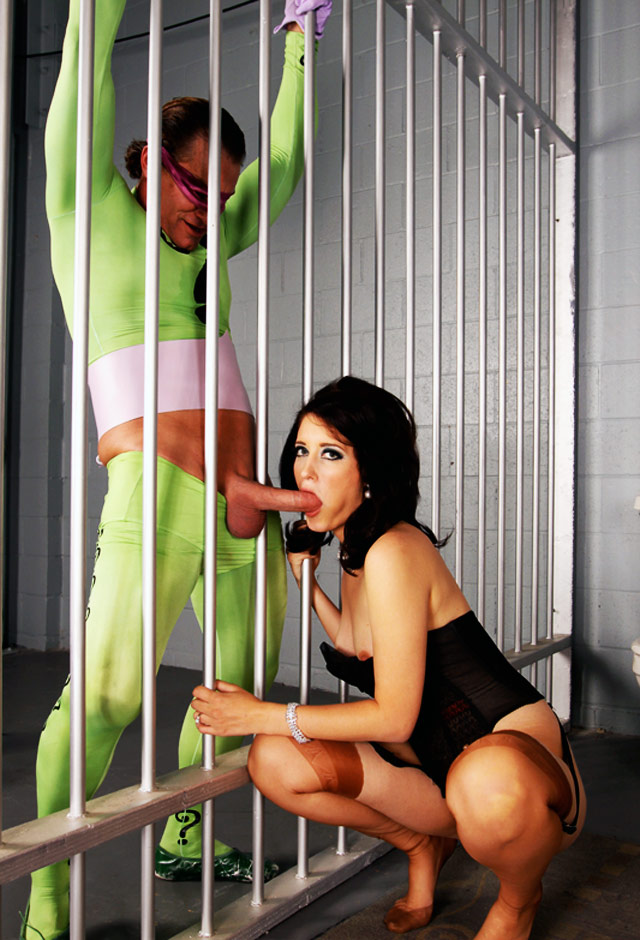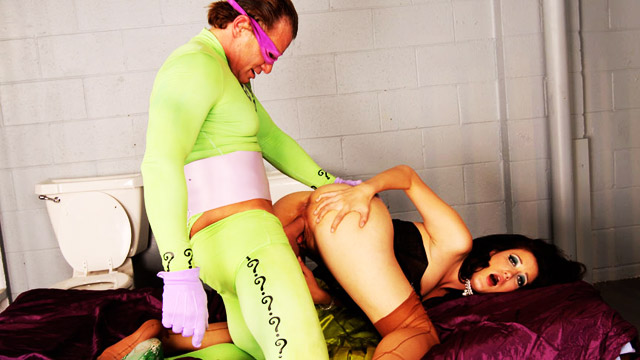 Special $1 Join: Article on Porn Corporation Free Batman XXX Porn Parody Trailer or ENTER HERE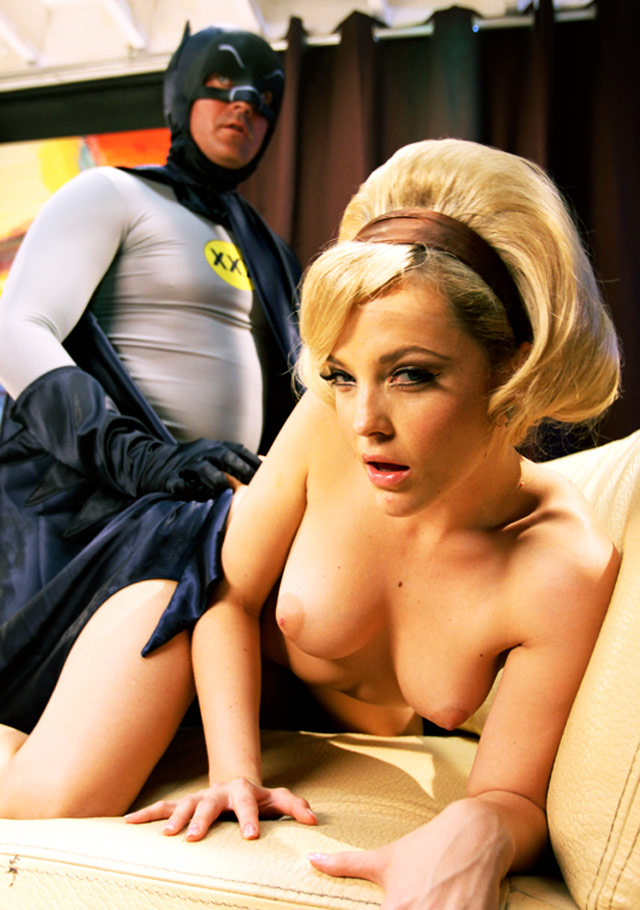 Meanwhile back in the Batcave Bruce Wayne is cohorting with the enemies as well!  Molly played by Alexis Texas fucks the wings off Dale DaBone starring as Batman in this exquiste porn parody from Vivid.  Alexis Texas sucks Batman's cock like a vacuum before fucking his bat brains out! MORE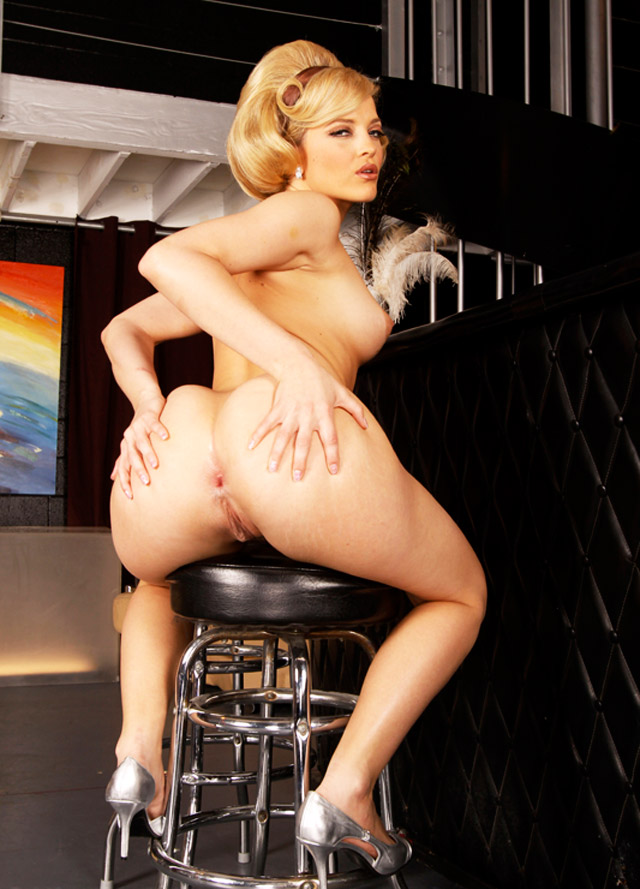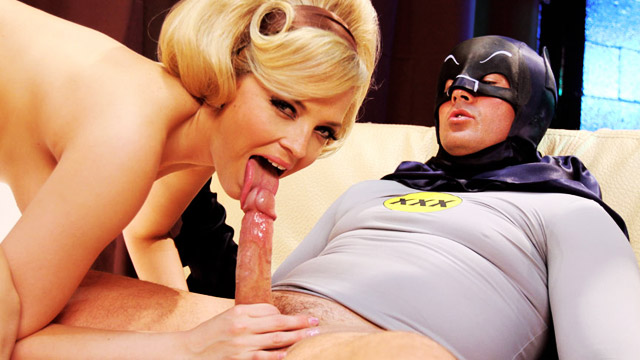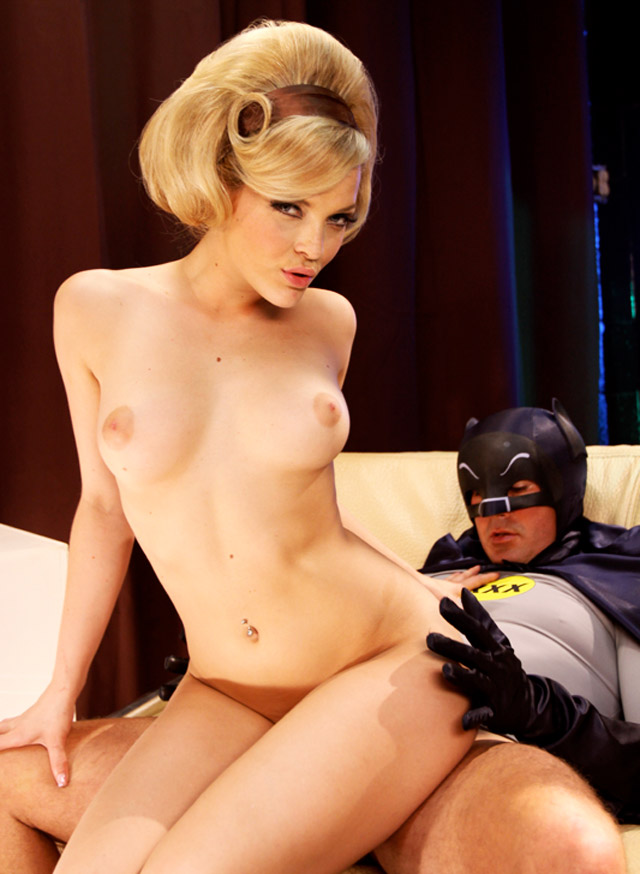 Enter Vivid Parodies or read Porn Corporation's Article:  Batman XXX Free Movie Trailer – $1 Special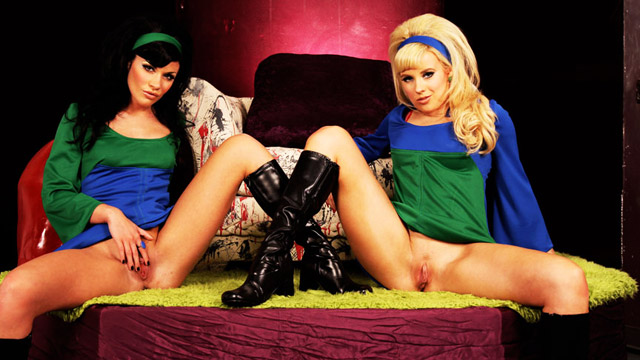 Raven haired goon Andy San Dimas and The Joker's blonde goon Syren Sexton spread their legs and their pussies for their master.  Randy Spears shines in this porn parody with his hilarious, hot & hard performance is perfectly executed in his role as the Joker.  Watch his personality shine through as he bangs beautiful bad babes Syren & Andy.  POW, BANG, BAM.  This scene kills it!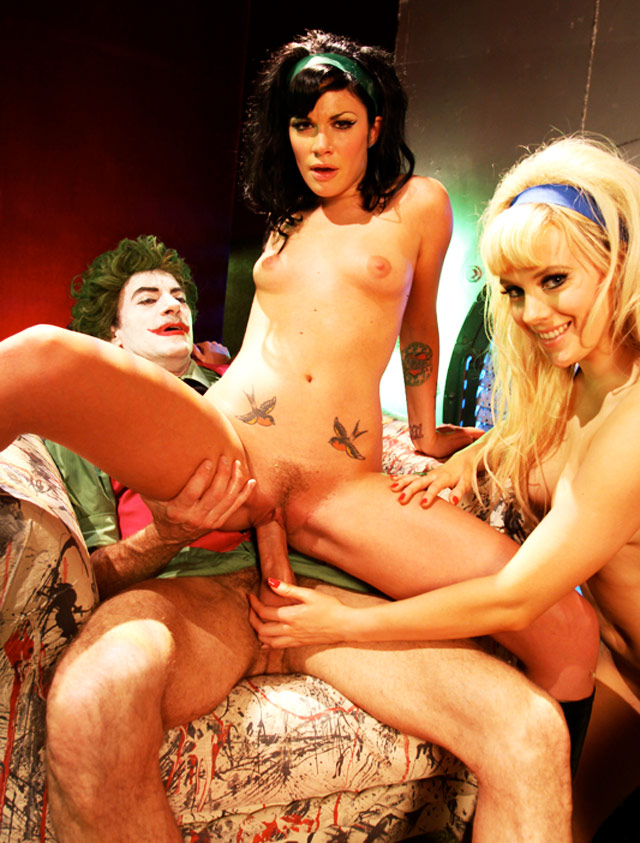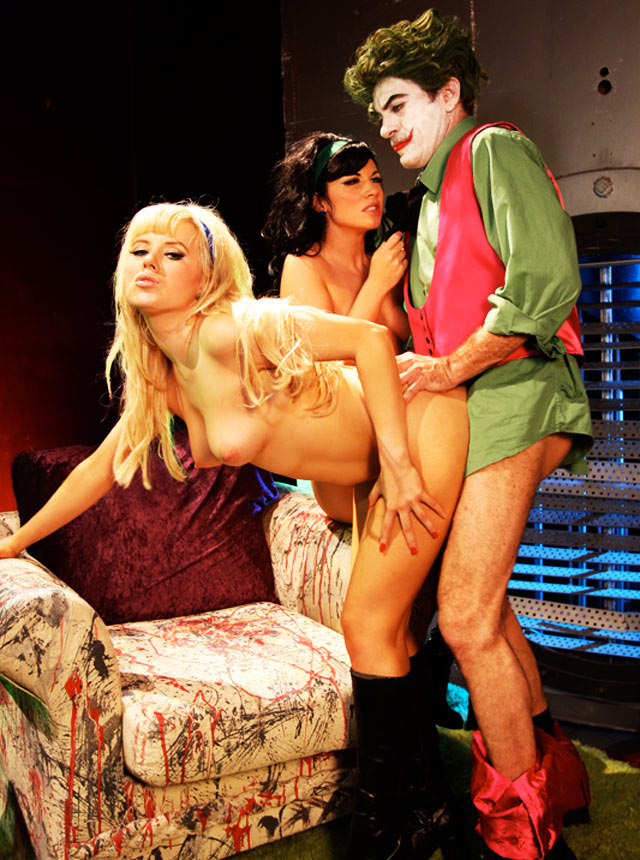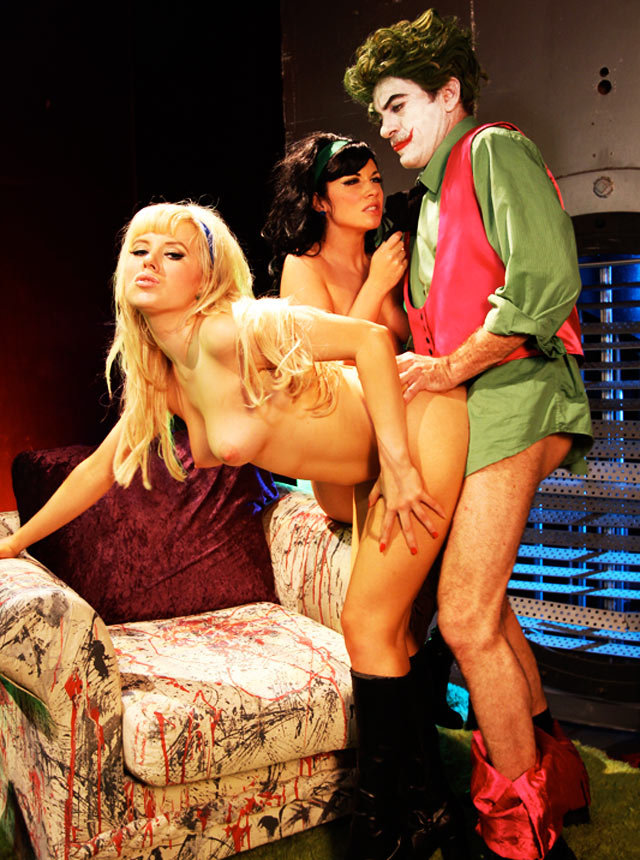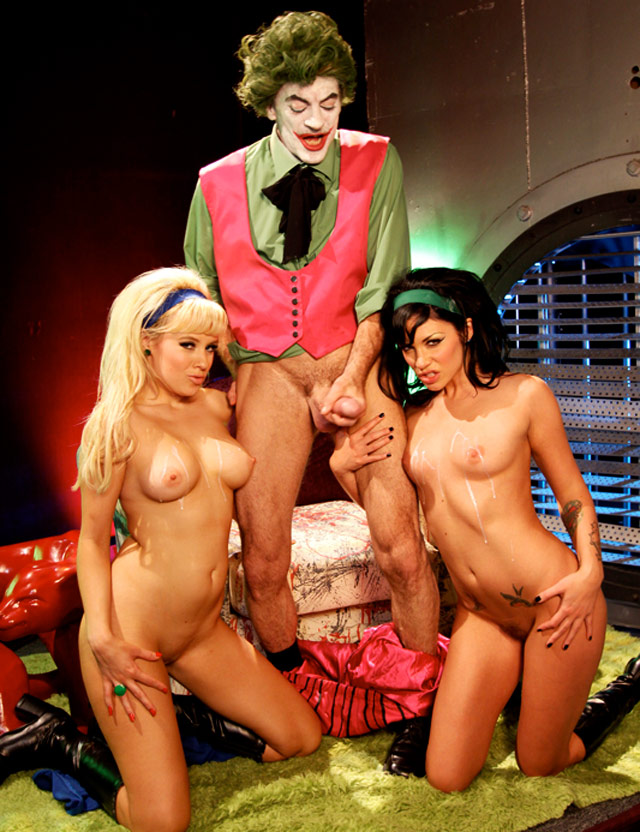 Batman XXX A Porn Parody is available right now inside the member's area of Vivid Parodies.  You can even purchase this hardcore award winning parody in Blu-Ray!  Don't miss out on all of Vivid's epic porn parodies. ENTER AT YOUR OWN RISK! The quality of Vivid Parodies will shock you! View the Vivid Parodies Site & Movie Tour or Use This Link for A Special $1 Join Tour – Pro Tip:  Inside the member's area is the same whether you join from either tour but the price is different!

Continue Reading in the XXX Parody Category or return to the main page of Porn Corporation.
Related Vivid Parody Articles:
Batman XXX Parody Movie Trailer
Star Wars XXX A Porn Parody Pictures
More Porn Parodies on Porn Corporation:
Hustler's Lady Gaga Porn Parody
Porn TV's My Strange Assdiction Amy Brooke Episode
Miley XXX: Fucking Her Daddy Look-a-Like
Porn TV's College Party Inspector Parody
Miley Cyrus Getting High & Having Sex?
"Addicted to Whore-ding!" A Hoarders Porn Parody
Finally 18! Miley Cyrus Porn Is Legal
Miley Cyrus Just Turned 18 Porn Parody
Tags:
Alex Knight
,
Alexis Texas
,
Andy San Dimas
,
ass
,
ass tight ass
,
AVN Awards Nominee
,
award winning
,
Axel Braun
,
babe
,
babes
,
Batgirl
,
Batman
,
Batman Porn
,
Batman XXX
,
Batman XXX A Porn Parody
,
big
,
big boobs
,
big cock
,
big dick
,
Big Tits
,
bizarre
,
blonde
,
blowjob
,
Blu-Ray Porn
,
boobs
,
booty
,
brunette
,
bubble
,
bubble butt
,
Catwoman
,
comics
,
cosplay
,
crazy
,
cum
,
cum. facial
,
Cumshot
,
cumshots
,
cute
,
Dale Dabone
,
David Alan
,
discount
,
Evan Stone
,
facial
,
fetish
,
Goons
,
group
,
hardcore
,
hardcore xxx fucking and sucking
,
Hawthorne Ramon
,
high heels
,
HOT
,
insane
,
Jack English
,
Johnny Deep
,
Join for $1
,
Kimberly Kane
,
Levi Cash
,
Lexi
,
Lexi Belle
,
Lisa Carson
,
Molly
,
natural
,
nipple
,
nipples
,
parody
,
Parody Porn
,
photos
,
Porn
,
Porn Parody
,
porn site promo codes
,
pornstar
,
Pornstars
,
Randy Spears
,
Ron Jeremy
,
round ass
,
sex
,
sexy
,
shaved
,
shaved pussy
,
small tits
,
Stewart Tain
,
superhero
,
Syren Sexton
,
tattoo girls
,
tattoo models
,
tattooed slut
,
The Joker
,
The Riddler
,
threesome
,
threesomes
,
tight ass
,
tits
,
Tori Black
,
unusual
,
Vivid
,
Vivid Parodies
,
wild
,
XBiz
,
XBiz Awards
,
XXX