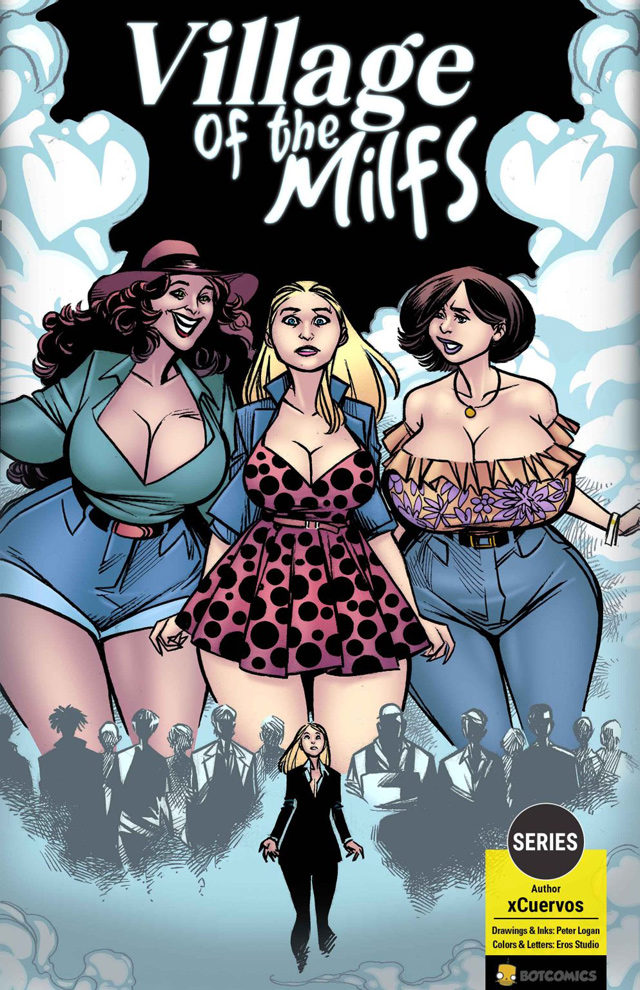 "The small town of Modderton is hidden by a mysterious fog that also hides some big secrets. A shadowy government agency is investigating this anomaly and sends in Shay, a no-nonsense field agent. Her mission goes awry almost immediately and the agency gets a glimpse of ominously tall women commanding a small army of normal-sized male followers. Shay awakes to find that she has a new big problem – herself! Grown to giantess size with killer curves, Shay is the newest resident of a town populated almost entirely by enormous women who are almost too cheerful. Discover the secrets of Modderton: Village of the MILFs!"   Village of the MILFs is a new Bot Comics series from Author XCuervos with Drawings & Ink by Peter Logan and Colors & Letters by Eros Studio.  This is an in-depth giantess anime story for adults and growth enthusiasts alike featuring government Agent Shay in fetish comic!  Continue reading this comic Village of the MILFs #1 now to see the Giantess lacation milking farm and find out more about Agent Shay's wild experience in this alien induced anomaly with humilation, foot fetish, bondage, lesbian and hardcore kinks written into this story!  Inside you will find 50 pages in this story and with it's ongoing status it means a new chapter is in the works.  Read this or more sexy adult comics only at Bot Comics!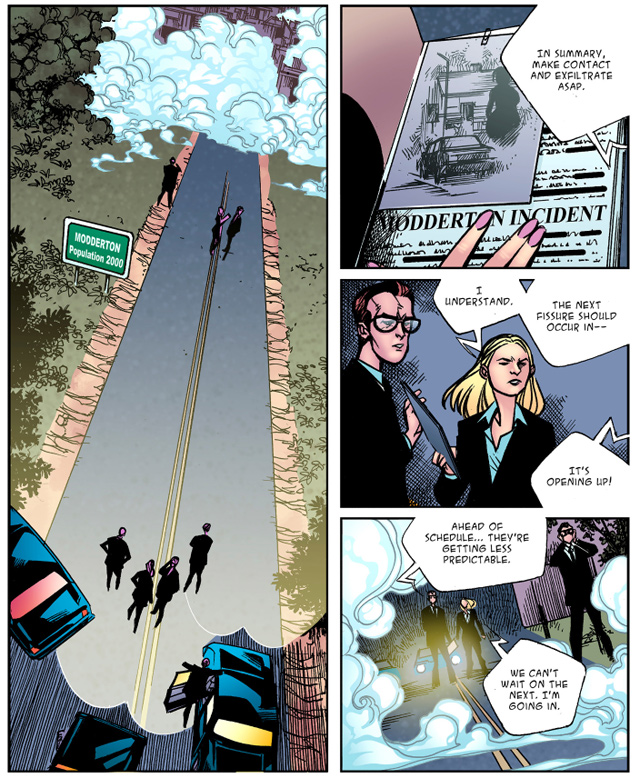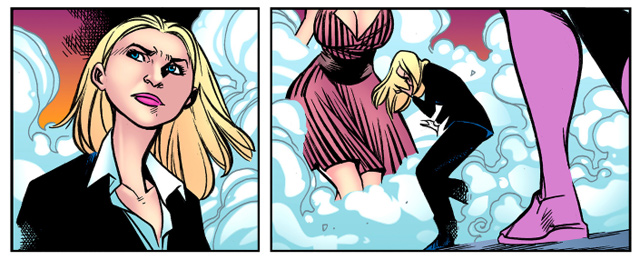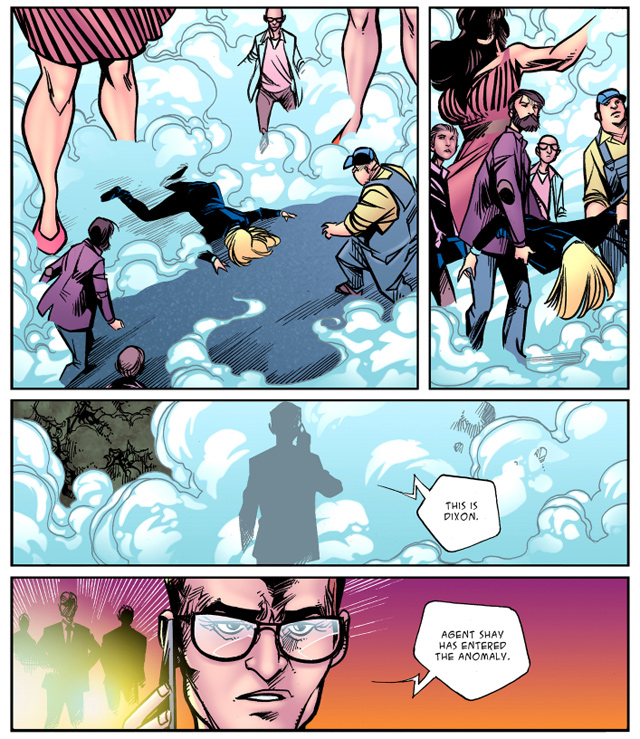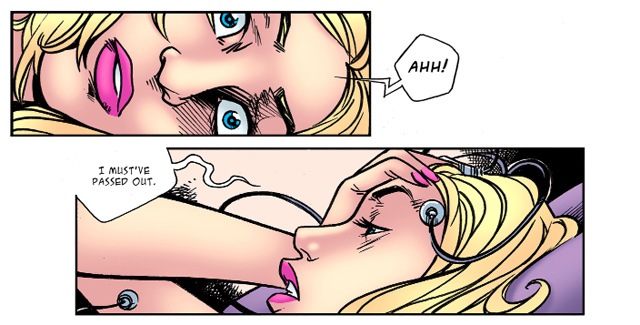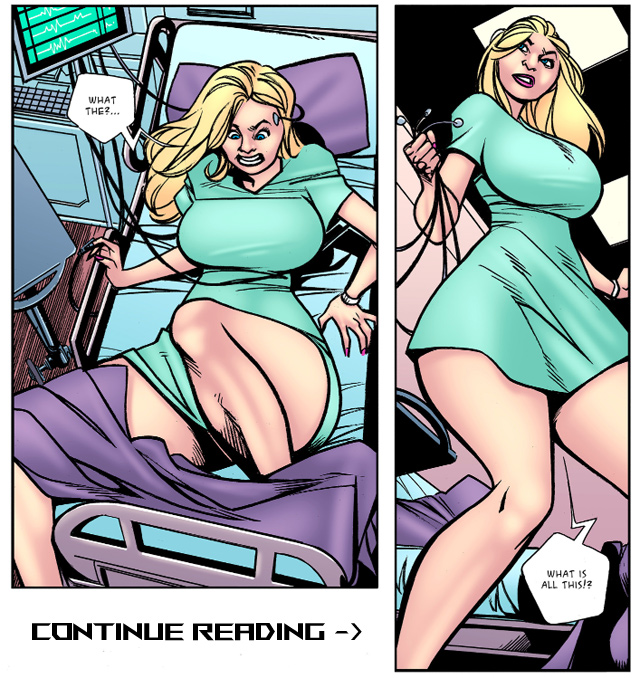 Here is the official publisher's review:  "Village of the MILFs pays homage to classic science fiction horror movies with it's giant women and sinister undertones. Something is definitely off in the town of Modderton, and we jump right in with an investigation already ongoing at the start. Our protagonist, Agent Shay is suddenly MILF-ified and awakes in confusion of her new, sexy, giant body, but her memory seems to have been erased. The story has a feeling of slight tension as Shay is shuffled back and forth between what seem to be everyday events for the giant MILFs of Modderton. If you're a fan of seeing giant MILFs waited on hand and foot by their male servants, this series delivers. It's mystery mixed with MILFs in the latest story from xCuervos!"  Continue reading this freaky comic to see what happens to Agent Shay as she grows to Amazonian proportions in this alien induced anomaly!  Read all 50 pages in this brand new series ongoing series now in Village of the MILFs #1 with the promise of future editions and hot new pages to come!  Read all the fun, sexy fetish comics for adults on Bot Comics with all the wildest storylines including breast expansion, giantess fetish, growth enthusiasm, vore, furry, bimbo, futanari & more!  Bot Comics is a self publishing platform for creators… When you join as a member you get to access the full library of 500+ comic series or if your prefer you can choose to buy a single comic à la carte.  Either way you are supporting the artists who created these comics & encouraging them to create more epic porn comics!  Become a part of the adult comic community & be sure to join & comment if you like a particular artist or series and cast your vote for the next comic in the ideas section.  Get Unlimited Access to all the Bot Comics!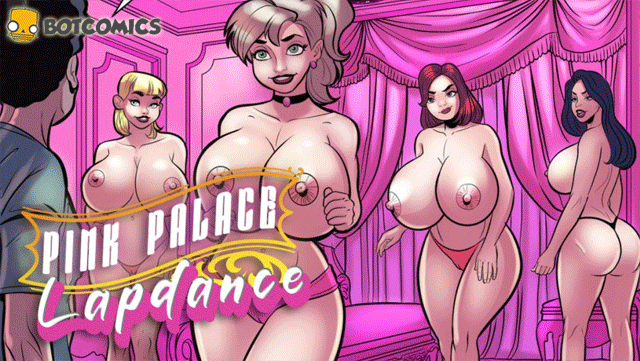 Continue reading in the Adult Comics or Hentai categories or return to the cover of Porn Corporation.
Read more starring Bot Comics.  Previous:  Bot Comics Releases Super BEro: Rising New Pages
Tags:
Agents
,
alien fantasy sex
,
alien porn
,
alien sex
,
Anime
,
art
,
Artcore
,
BE Story Club
,
big boobs
,
Big Boobs Are Cool
,
Big Breast Nurses
,
Big Tits
,
bizarre
,
Bot Comics
,
Breast Expansion Story Club
,
busty
,
close up
,
close ups
,
comics
,
costume
,
crazy
,
Eros Studio
,
farm
,
fetish
,
fetish porn
,
filthy
,
foot fetish
,
fun
,
Giantess Club
,
growth comics
,
Growth Enthusiast Porn
,
Hentai
,
HOT
,
humiliation porn
,
insane
,
Interracial Is The New Black
,
lactation
,
legs
,
Milking Table
,
New
,
nurse
,
Peter Logan
,
Pink
,
Porn
,
round ass
,
Super BEro: Rising
,
unusual
,
Village of the MILFs
,
wild
,
XCuervos
,
XXX