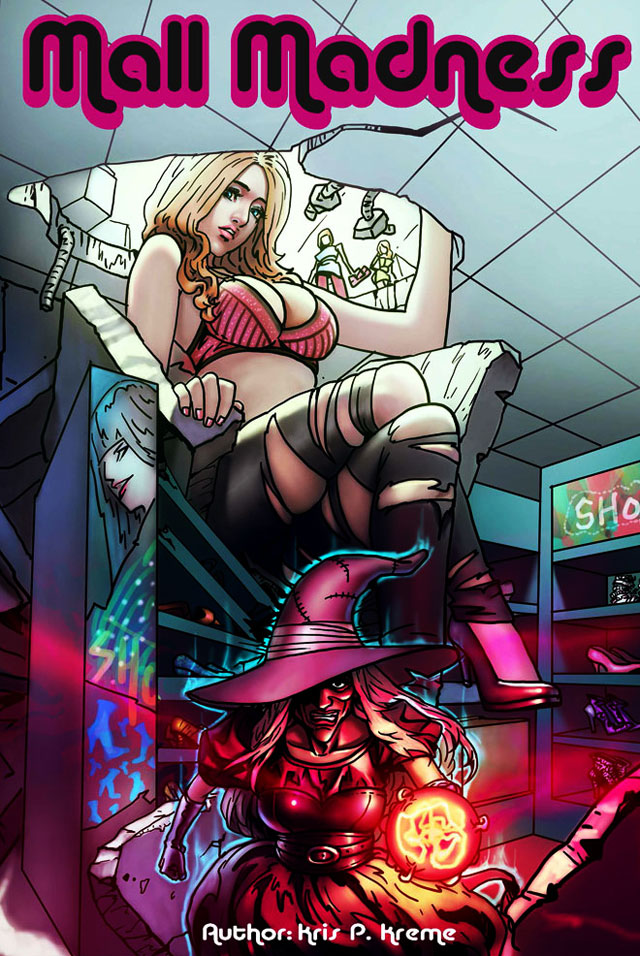 In this fun Mall Madness comic by Kris P. Kreme from Giantess Club a mischievous witch named Wilendra goes to the mall for a day and transforms the women fighting in a shoe store into sex crazed lesbians!  Wilendra is just getting started in her playful rage on the pretty girls roaming the mall… next she wreaks havoc in the ladies shoe store and casts a spell on a hot blonde to become an Amazonian sized Giantess monster babe bursting through her clothes and the ceiling!  Read all the dirty action in this growth enthusiast comic inside Giantess Club!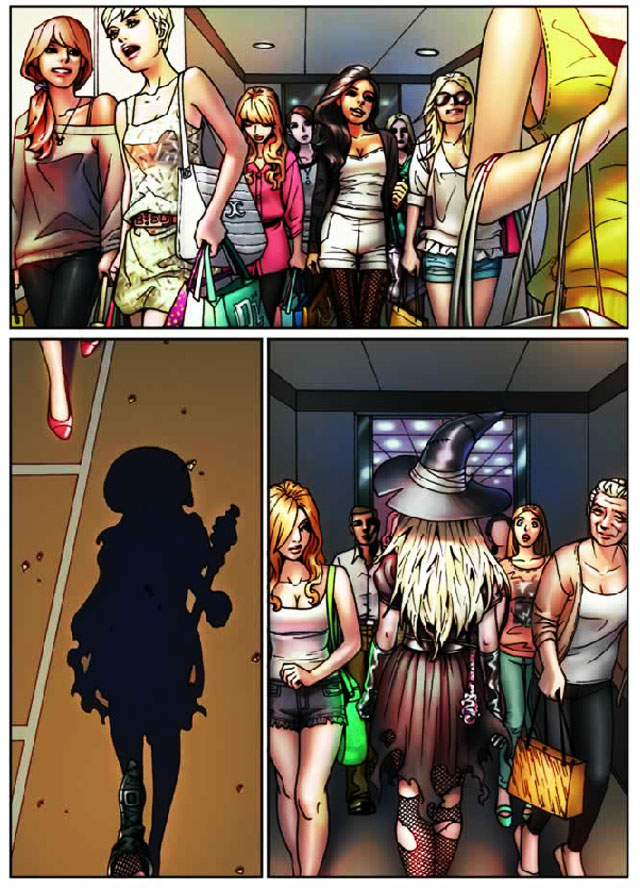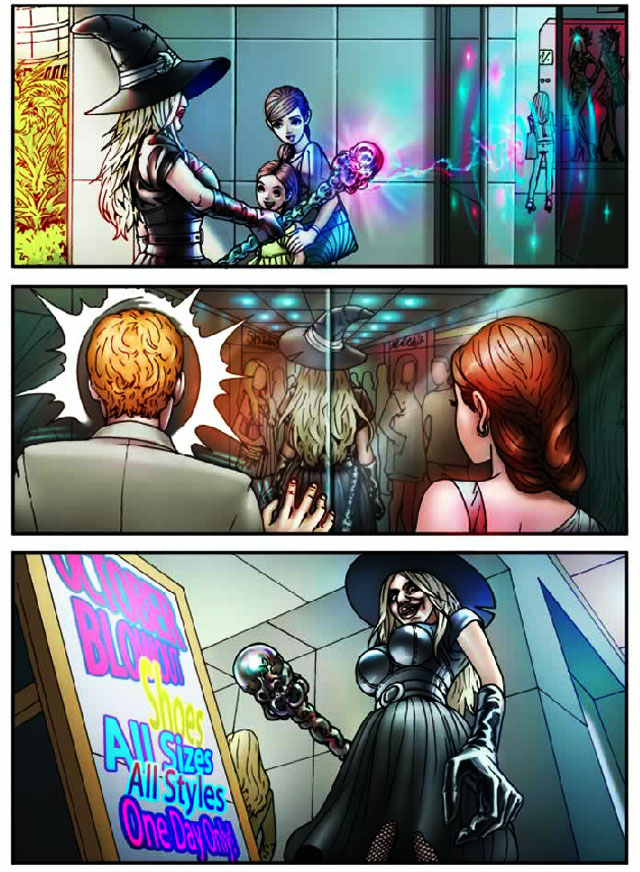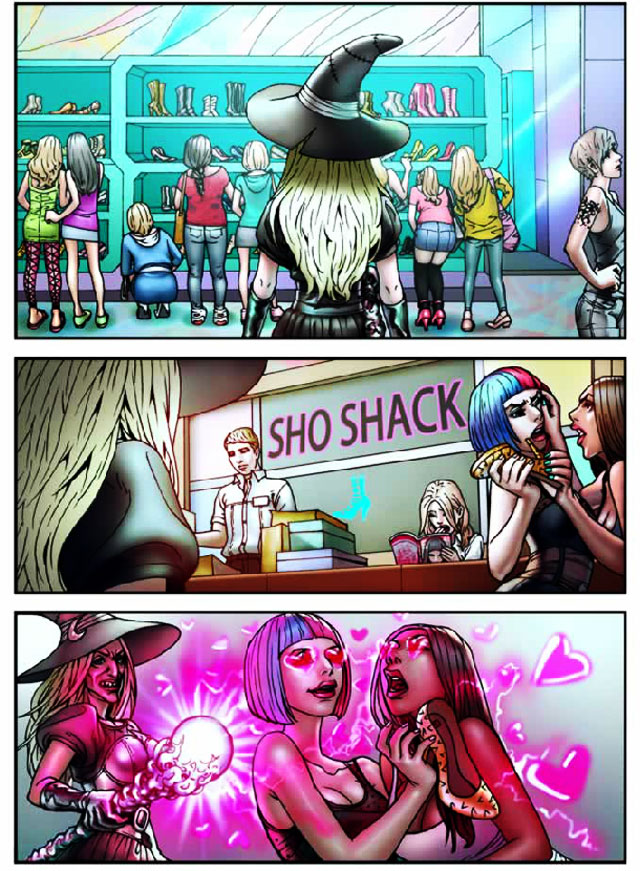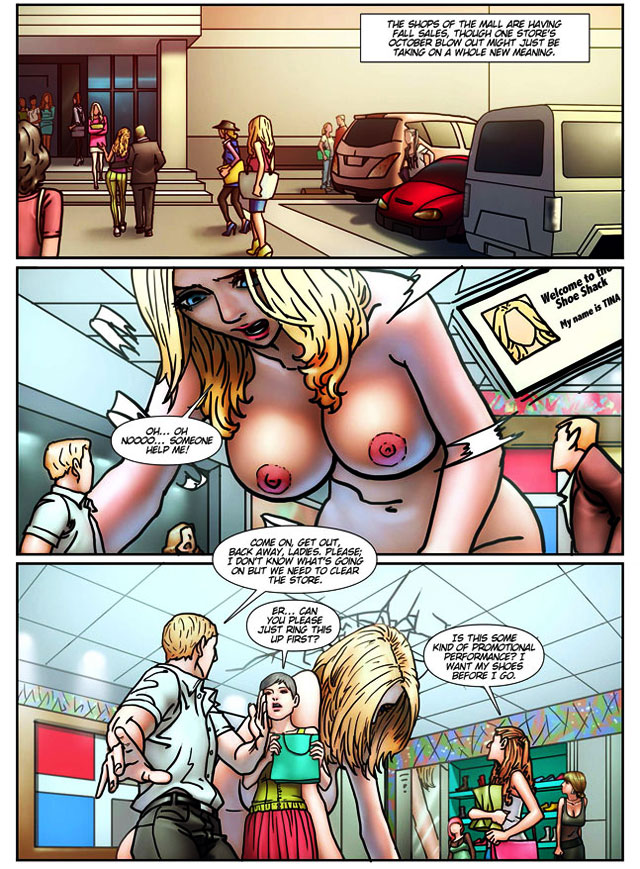 Continue reading the Mall Madness series comics inside Giantess Club as misunderstood witch Wilendra transforms the mall into a cage full of crazed lesbian sluts & growing babes!  Get your pass now to all the Giantess Club comic or buy individual comics including Mall Madness.  ENTER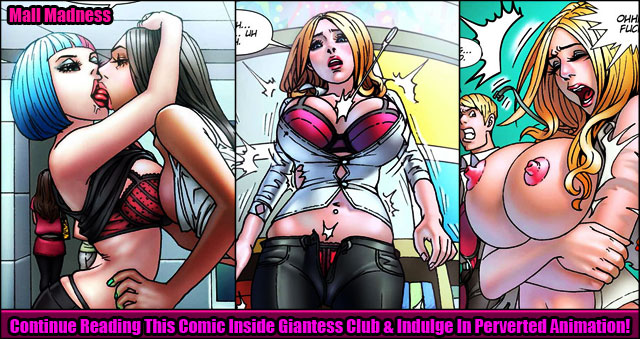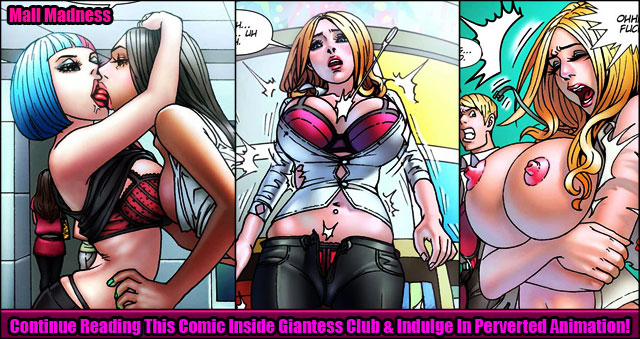 Read more in the Adult Comics category or return to the cover of Porn Corporation magazine.
Previous Giantess Club Article:  Scientist Discovers Giantess Growth Formula
View all the Giantess Club articles or see the Breast Expansion stories in our archives.
Previous Comic Featured:  Captain Of Space: New Art Of Jaguar Sex Comic
More Top Sites: Art of Jaguar – Bimbo Story Club – BE Story Club – PlanetComiXXX – Sluttish.xxx
Tags:
Anime
,
bizarre
,
cartoons
,
comics
,
crazy
,
fetish
,
fun
,
giant
,
Giantess
,
Giantess Anime
,
Giantess Club
,
giantess gallery
,
giantess growth comics
,
giantess stories
,
Giantess Story Club
,
growth comics
,
Growth Enthusiast Porn
,
Hentai
,
insane
,
interactive
,
Mall Maddness
,
manga
,
nylons
,
The Scarlet Witch
,
toons
,
unusual
,
wild