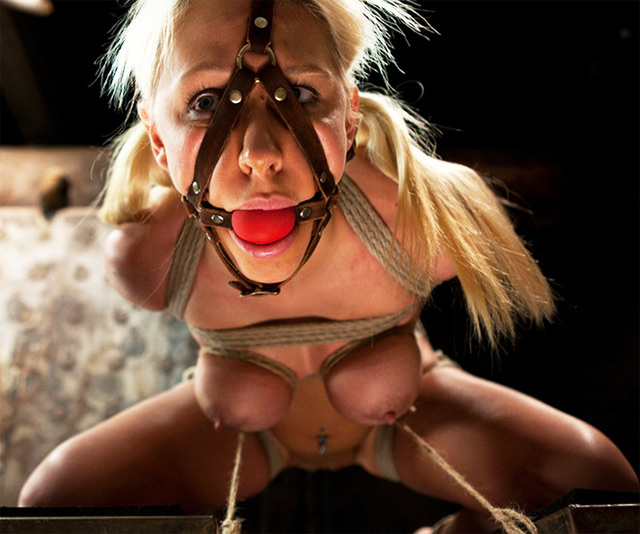 I'm shooting for Kink and every time I'm at the armory I perform for a different site.  Each time I learn more about my body, I experience new things, and I meet awesome people.  Earlier tonight I met the beautiful Ariel X.  For those of you that don't know who she is,  Ariel X is not only gorgeous but she has a banging body that is to die for!  She is also super sweet and loves sex just as much as I do! We mentioned about hopefully getting the chance to work with each other soon… and I would let her do things to my body parts that you wish you could do!  I told Ariel X that there are three things I have yet to do in my adult career sexually speaking and that is, anal fisting, DV [double vaginal penetration] and DA [double anal penetration].  One day I hope to complete those and then I can say, "I have done EVERYTHING in porn."
That's the thing I love about my job.  I can do anything I want to while exploring my sexuality and having fun.  Kink has helped me a lot in the past four years with understanding my body, knowing what I like, knowing what is too much for me, and having fun with everything.
Exploring your sexuality is very important for the mind, body, and soul.  Staying connected to yourself and letting your body experience something new will help with your everyday life.  It's true, having an orgasm once a day can get you through so much in your life and it's healthy; we all want to stay healthy.  It doesn't matter whether you are masturbating or having sex, reaching that amazing orgasm is the best part of it all.  Back in the day, women would masturbate to help their "hysteria" and in conclusion they were happier, healthier and more confident than they would have been if they didn't get their nut.  Even today women who masturbate are more calm, loving, carefree. Masturbating helps you stay a sane women then those who don't [play with themselves] are usually just raging cunts who deserve [need] to be slapped around a little and forced to cum.  Those women should come up to Kink, they will feel so much better after!  Lol.  Masturbation to me is the best way to get in tune with my body.  Masturbating is part of my daily diet, after naked yoga and I have to say, I feel like a new person after I cum.  It feels so good and my days are always better!
Another way to explore your sexual desires is with your partner.  Don't be afraid to try something new!  That's what porn is for [as well as a masturbation tool].  It's better than the Kama Sutra books and stuff like that.  With porn, you and your partner can watch a video and be like, "Let's try that!"  Even if you decide you don't like it, at least you tried it and everything is worth trying once.  Sex is made to be fun and personal.  Let your fantasies run free together.  This will bring you closer and closer to one another as you increase the more sex you two have.  Being intimate gets y'all in touch with each other and in touch with your emotions and compatibility.  Role playing is fun to experiment with too.  You can play what ever character you want, dress up however you like, get kinky with it and don't need to feel embarrassed or nervous to ask because role playing is about about letting go and having fun!  Remember, sex can be so much fun when you and your partner are trying new things and making each other cum.
Love yourself in every way and love your partner in every way and you will become one awesome person in bed!
Katie xo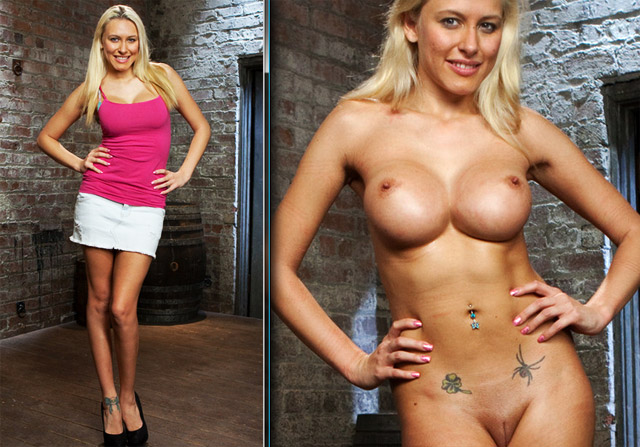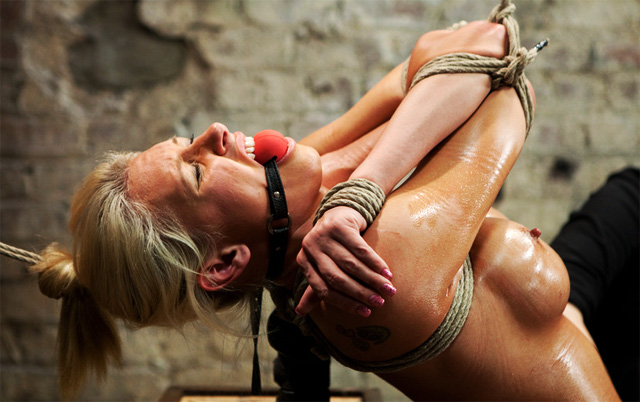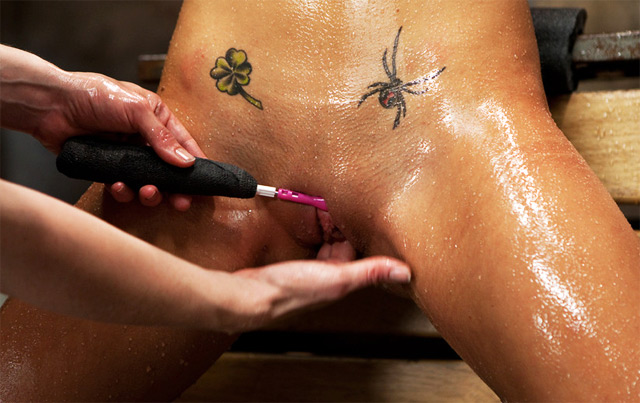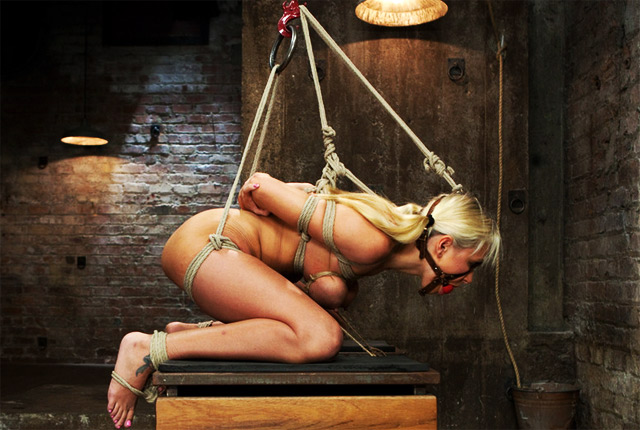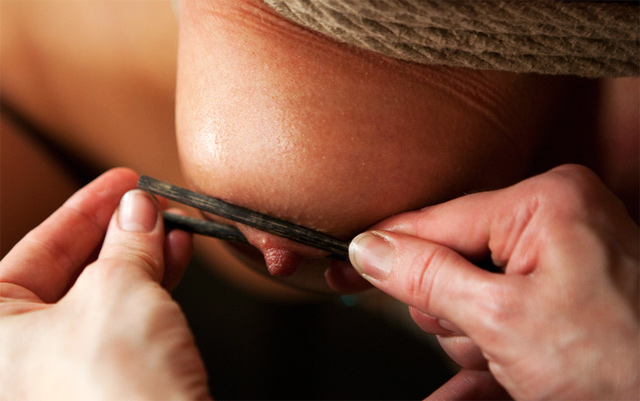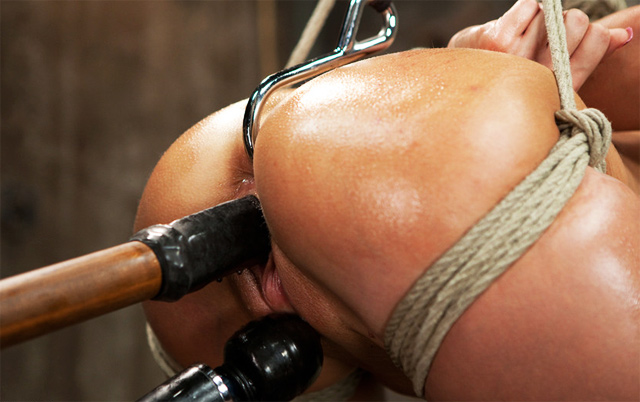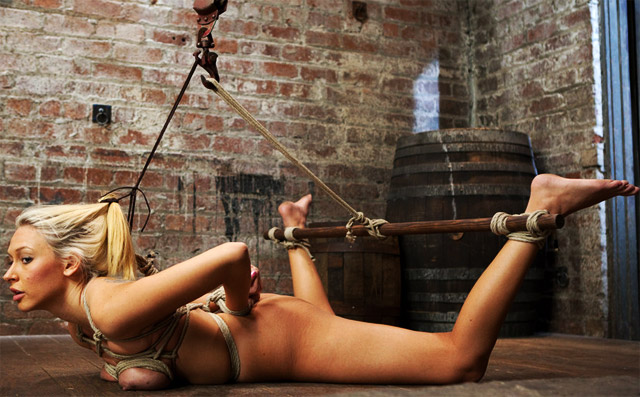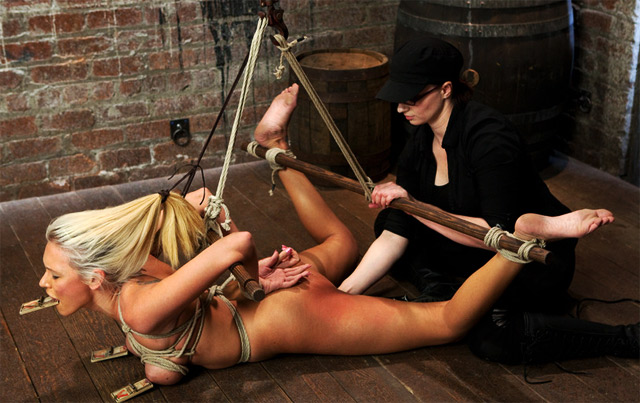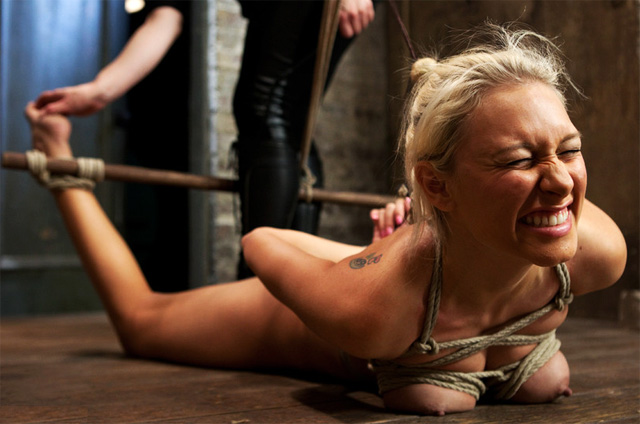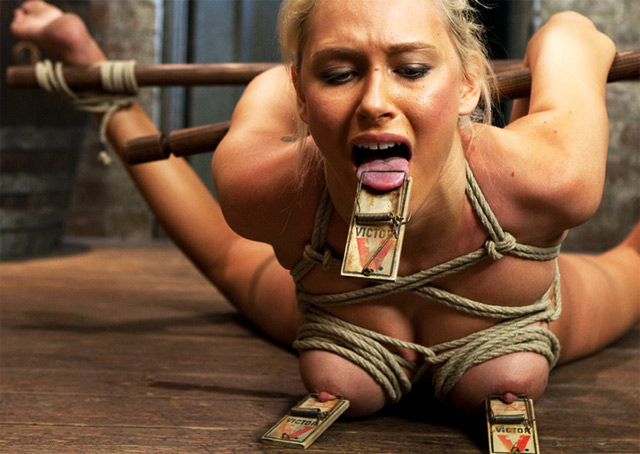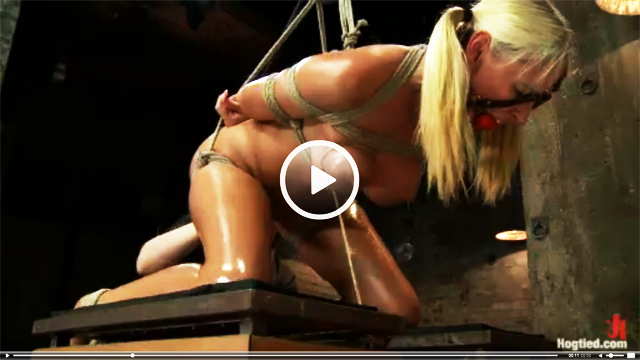 See more of me at my Official Website Club Katie Summers.  Kink Sites you can find my scenes:
Hogtied [1] – Ultimate Surrender [5] – Device Bondage [8] – Fucking Machines [4] – TS Pussy Hunters [1] – Everything Butt [3] – Public Disgrace [1] – Bound Gangbangs [1] – Sex and Submission [2] – Wired Pussy [1] – Whipped Ass [1] – Next upcoming scene at  Foot Worship!
Continue reading in the Porn Corporation Girls category or return to the cover of Porn Corporation.
Read Pornstar Katie Summers Sex Advice Column in Ask Katie Summers only on our site!
Follow On Twitter: @KatieSummersXXX & @PornCorp for to the minute updates!
Tags:
anal
,
ArielX
,
babe
,
babes
,
ball gagged
,
bdsm
,
big boobs
,
Big Tits
,
bizarre
,
blonde
,
bondage
,
boobs
,
Bound Gang Bangs
,
Device Bondage
,
Everything Butt
,
fetish
,
fetish porn
,
fingering
,
Foot Worship
,
Fucking Machines
,
fun
,
hardcore
,
hardcore xxx fucking and sucking
,
hd
,
hitachi
,
hogtied
,
HOT
,
hype
,
insane
,
Katie Summers
,
Kink
,
legs
,
magic wand
,
mobile
,
mobile formats
,
New
,
New Author on Porn Corporation
,
nipple
,
nipples
,
oiled up
,
piercings
,
pigtails
,
Pink
,
Porn
,
Porn Corporation Girls
,
Porn News
,
pornstar
,
Pornstars
,
Public Disgrace
,
pussy
,
rope bondage
,
sex
,
Sex Advice
,
Sex and Submission
,
sex toys
,
sexy
,
shaved
,
shaved pussy
,
streaming movies
,
streaming porn
,
streaming video
,
streaming videos
,
tattoo fetish porn
,
tattoo girls
,
tattoo models
,
tattoo porn
,
tits
,
toy
,
toys
,
Ultimate Surrender
,
unusual
,
vibrator
,
Whipped Ass
,
wild
,
Wired Pussy
,
x videos
,
XXX