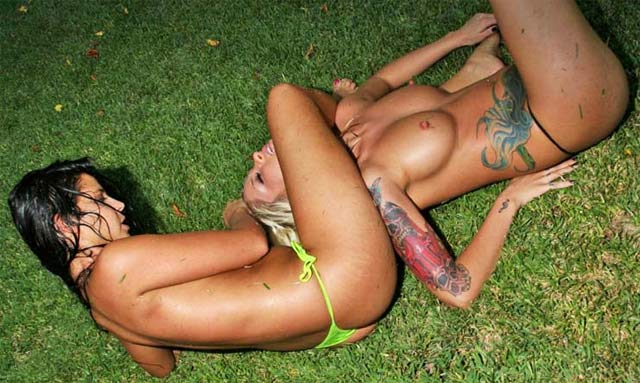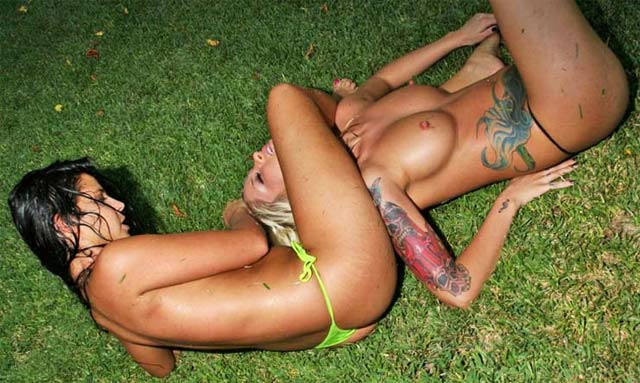 These teen girls aren't just fighting for the best tanning spot on the sunny side of the pool.  Meet KAG's real fighting girls, these bitches are Kickass Girlz!  Teen babes hired to catfight, wrestle and box eachother in sexy circumstances.  Here's the deal, this fight is Cali Logan VS. Jeska.  Cali is one of our veteran fighters and known as one of the face fighters of Kickass Girlz.  Jeska is a noob, this blonde & bodacious brand spanking new fighter actually decided to challenge our champion Cali to fight!  So naturally we decided a grassy poolside setting so bikini's could be involved, not to mention the good chance of getting wet!  This was one of my favorite new Kickass Girlz fight scenes.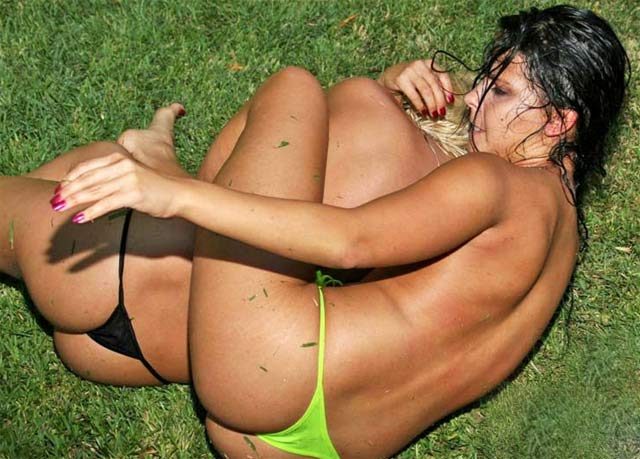 Lucky for us, they roll around the grass managing to rip eachother's tops off and before too long are soaking wet, topless in the pool in a real sexy catfight.  Cali Logan is the brunette wearing the neon thong and Jeska is the blond in the black g-string.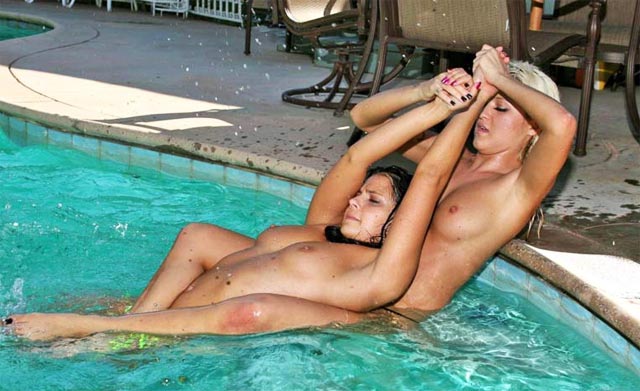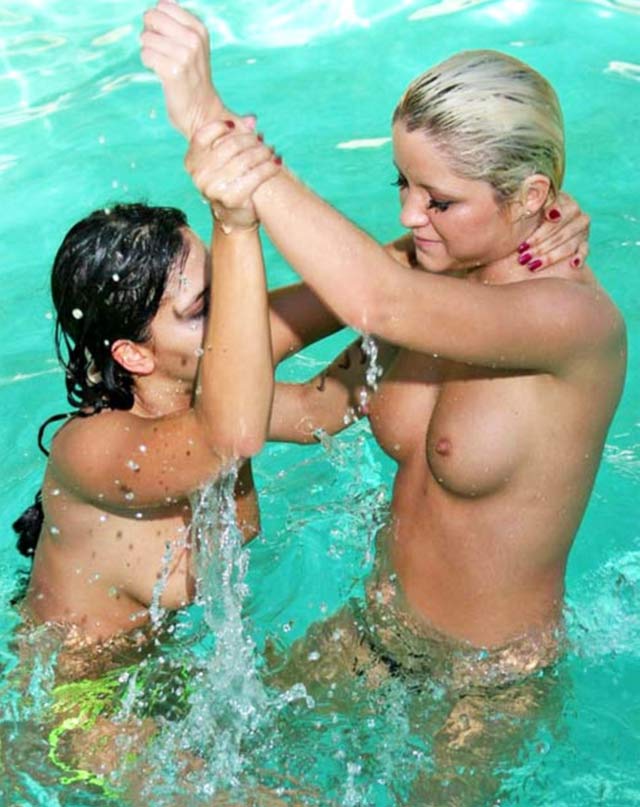 These girls are fighting, in the hot summer sun in a nice cool pool, what could be more sexier?  This is as close as it comes to being at an all girl's sweet 18 party, trust me topless in the pool "wrestling" it's a typical teen girls BFF social life these days.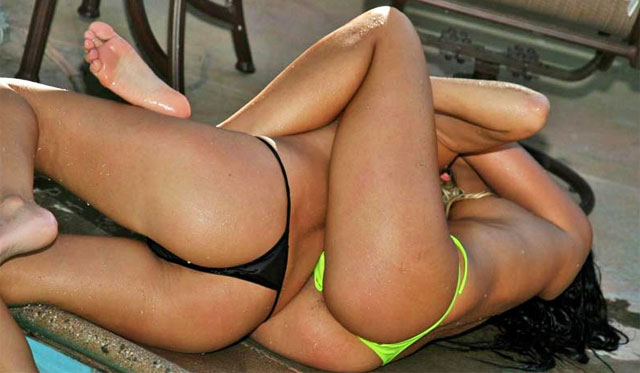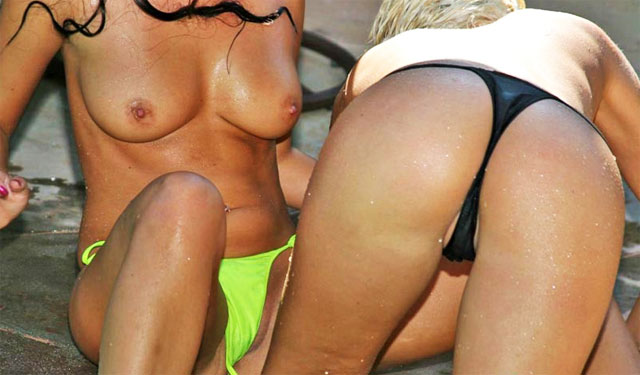 Bikini wrestling is something I look forward to every Summer, the girls, their glistening wet bodies struggling in tiny bikini's while in a naughty catfight.  Fuck yeah! Especially when you have kickass girlz around for a little fun in the sun.

Tags:
ass
,
babe
,
bikini
,
boobs
,
Cali Logan
,
Catfight
,
girls
,
Girls Fighting
,
Jeska
,
Kick Ass Girls
,
Kickass Girlz
,
natural
,
Sluts Fighting
,
sports
,
teen
,
wet
,
wet t-shirt