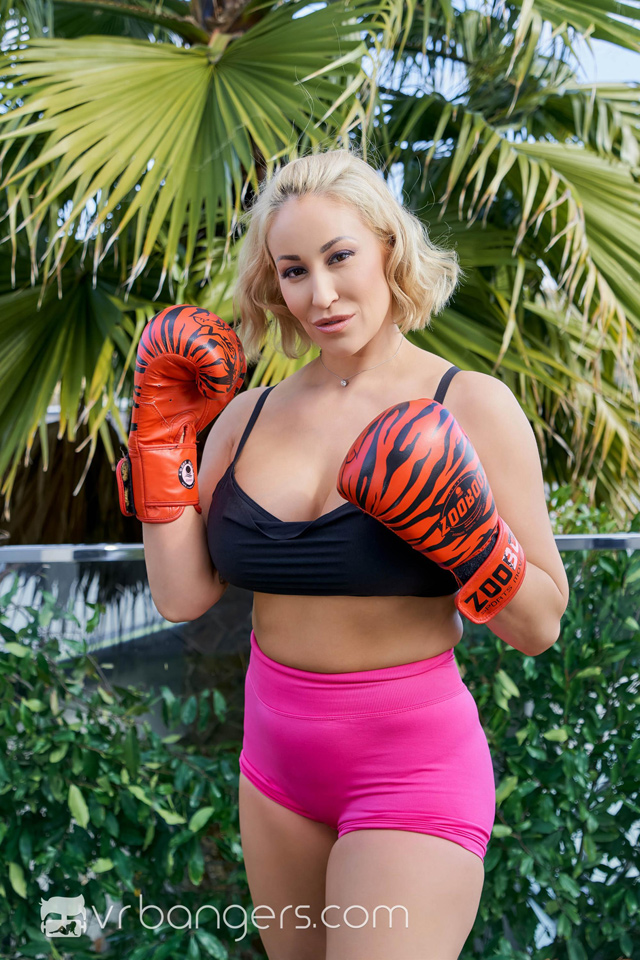 Porn star Ryan Keely stars in the world's first ever 12K UHD virtual reality porn movie shot by VR Bangers in the brand new "Pheromones Temptation" film released today!  This marks history and the beginning of a new era with VR porn that will blow your mind at an incredible 12K ultra-high definition resolution.  In this 12K UHD VR porn video, sexy fit big tit MILF Ryan Keely is coming over to your house to give you a private boxing lesson.  You have a special trick up your sleeve though, you've been gifted a unique fragrance of pheromones that is rumoured to drive the ladies wild, so you decide to give it a test drive for sexy Ryan's visit today.  As you are boxing and sweating together the fragrance works its magic as Ryan smells the pheromones exuding off you and it makes her lose control and turn into a full-fledged slut!  As the pheromones mesmerize Ryan Keely she forgets her original intentions of being your boxing trainer and her pussy gets so wet you can see it soaking up the crotch in her tight pink sports shorts!  It's not long before Ryan has whipped out your cock and is thrilled to be shoving it deep down her throat as she gets ready to split her legs for you to slide your hard dick in her tight MILF pussy!  Are you ready to watch the world's first 12K VR porn starring babe Ryan Keely?  Make sure you're VR headset is powerful enough to handle 12K UHD 3D VR and you have access to a computer and you are ready to start training with busty MILF babe Ryan Keely.  Don't miss history in the making from award-winning pioneers in the adult virtual reality film industry bringing you the hottest new VR tech only from VR Bangers!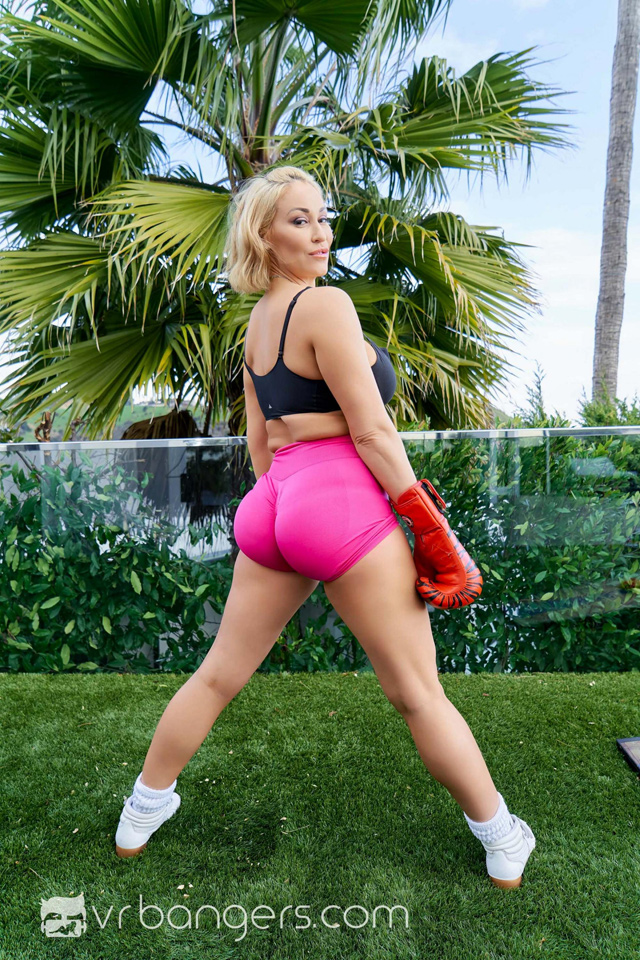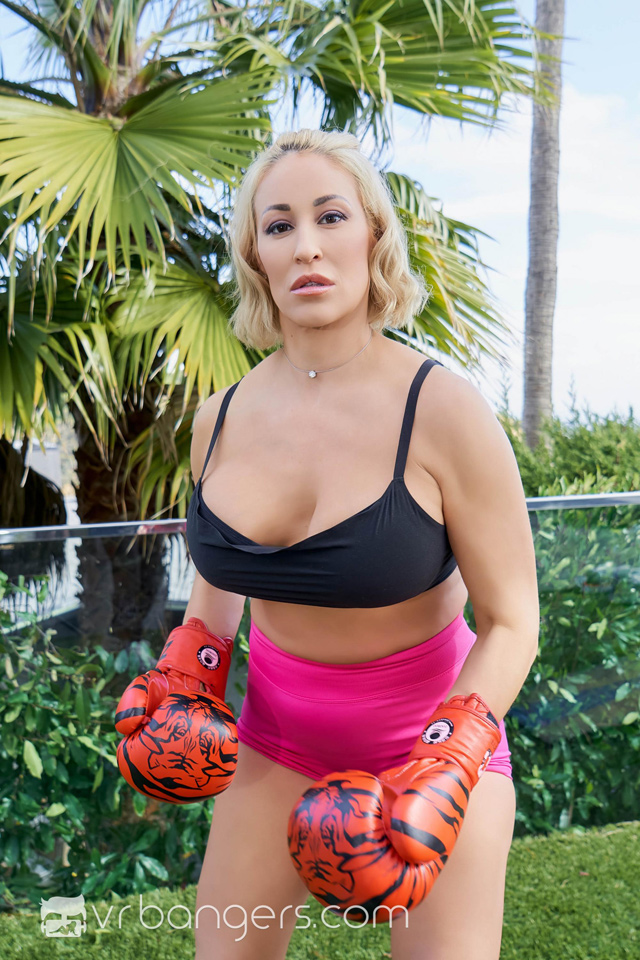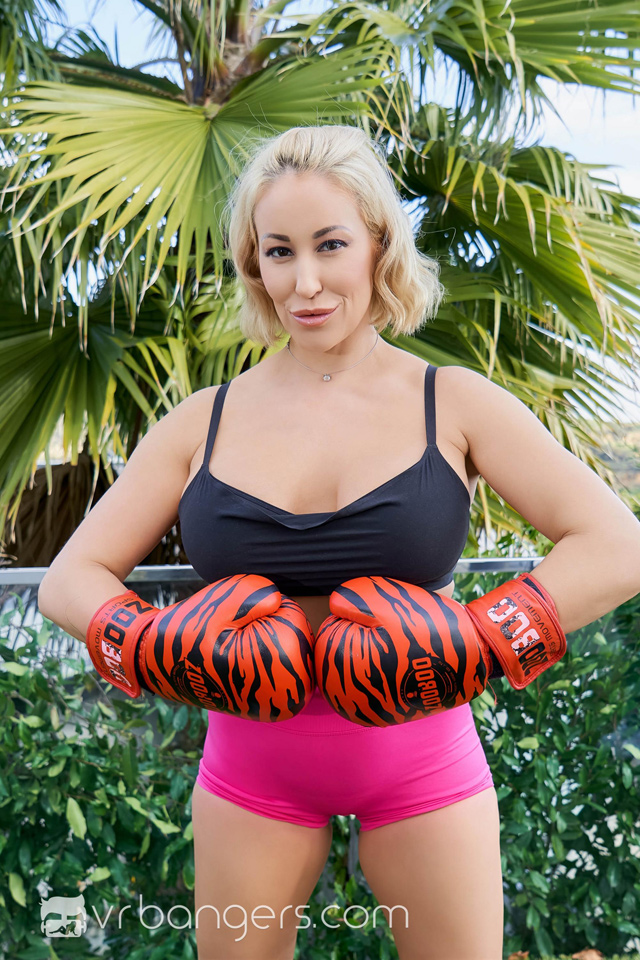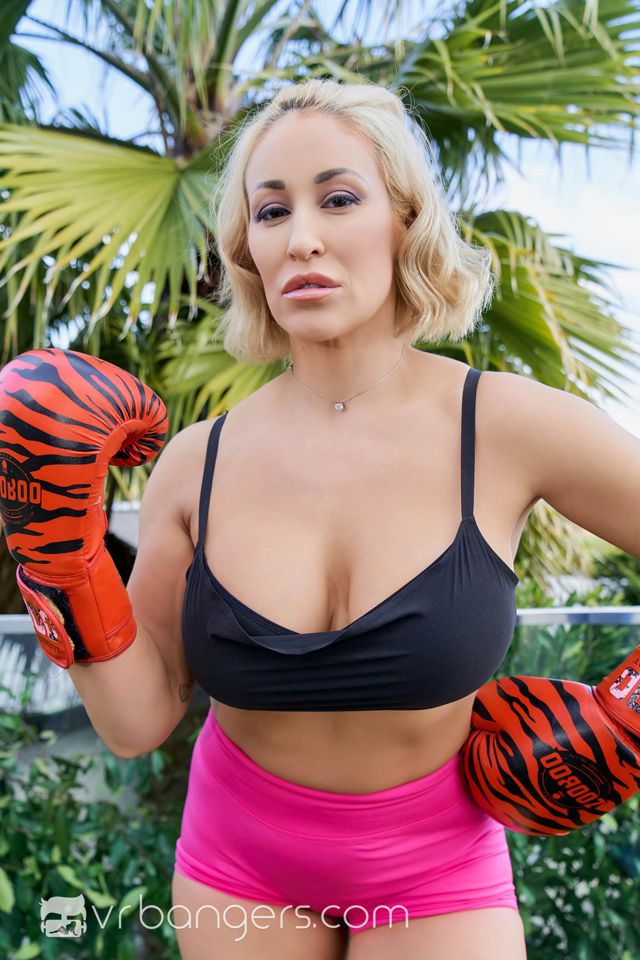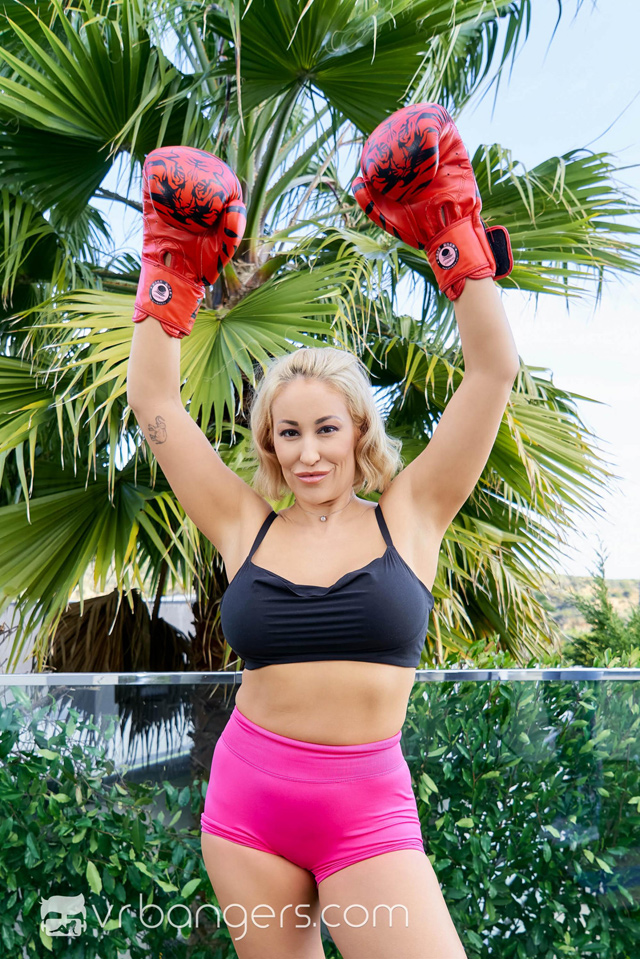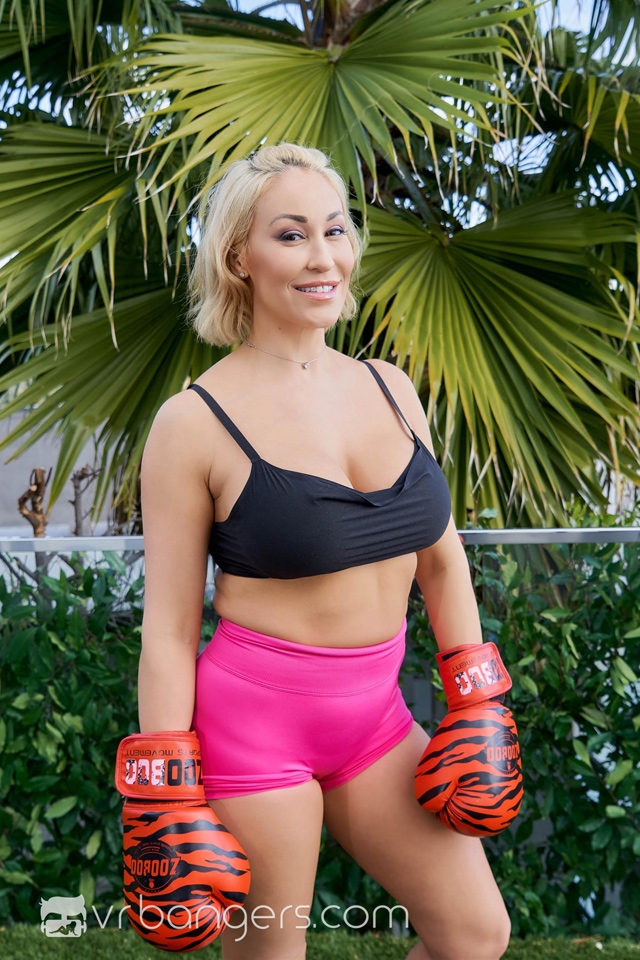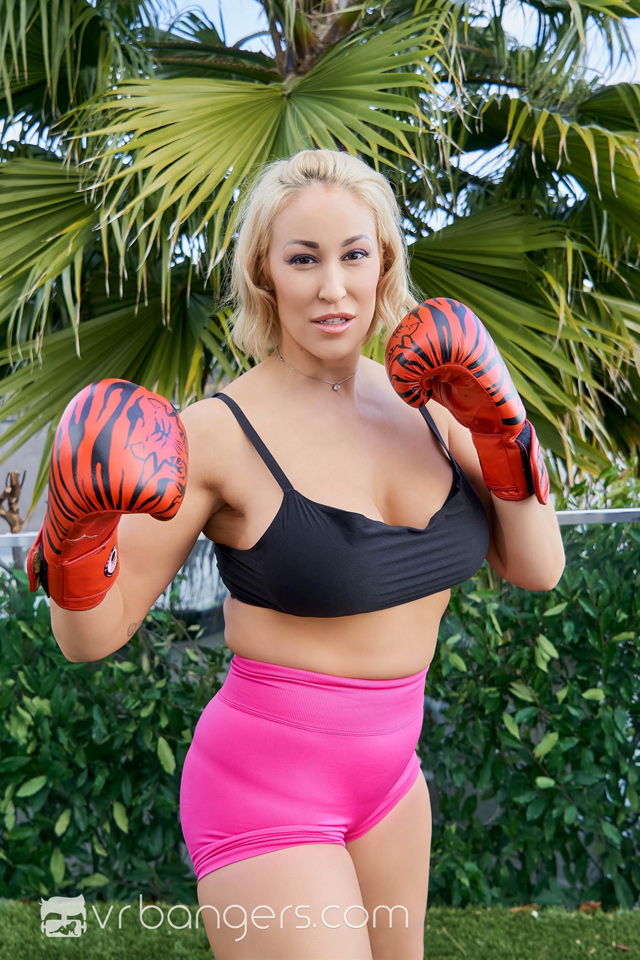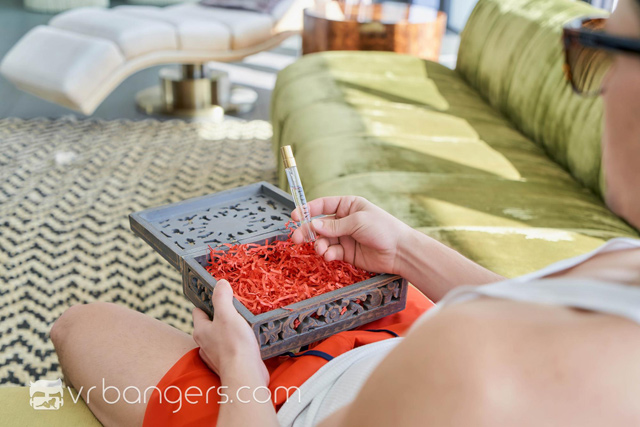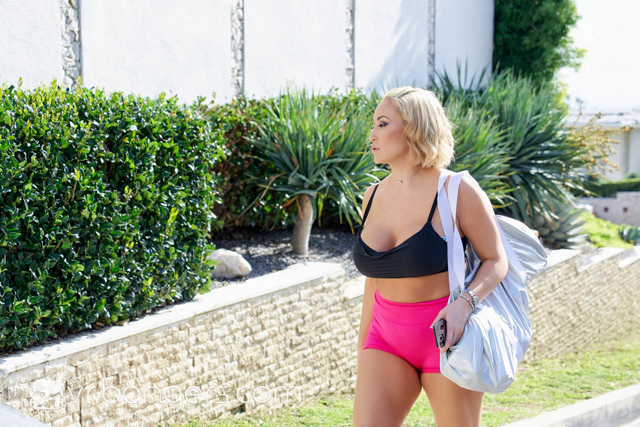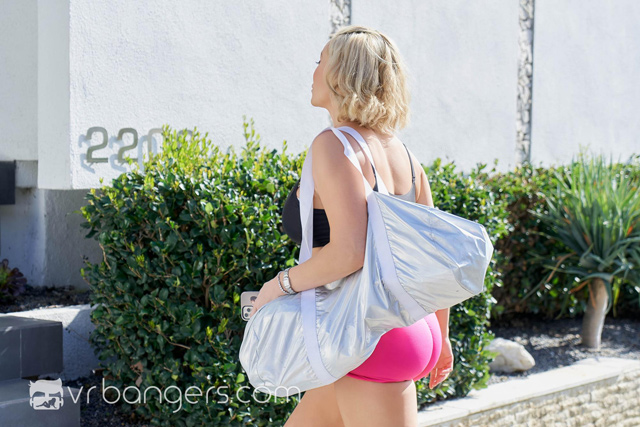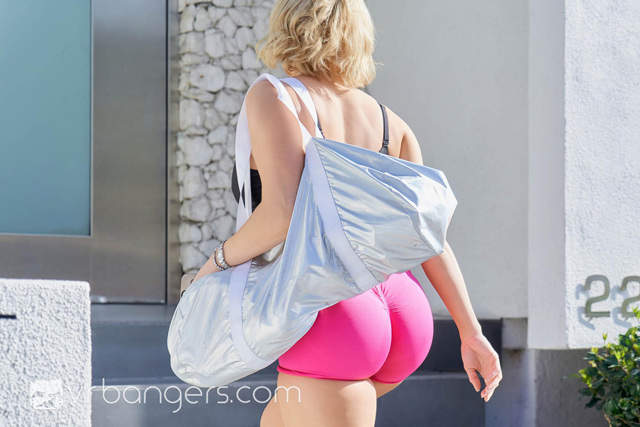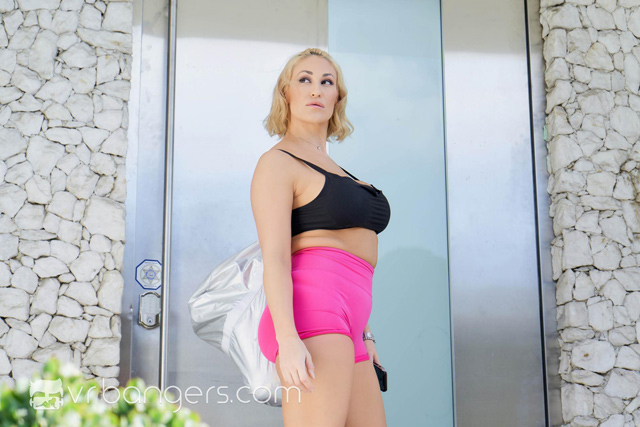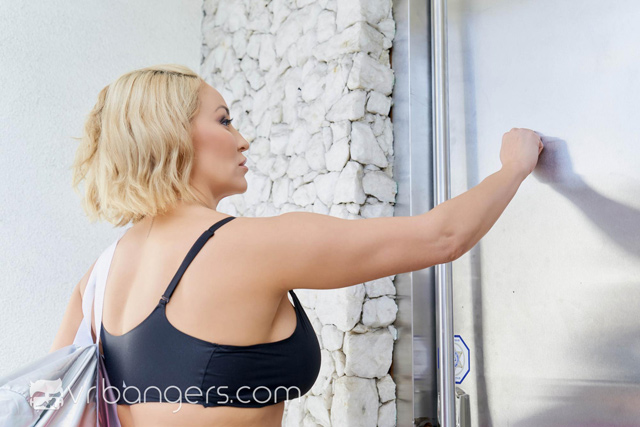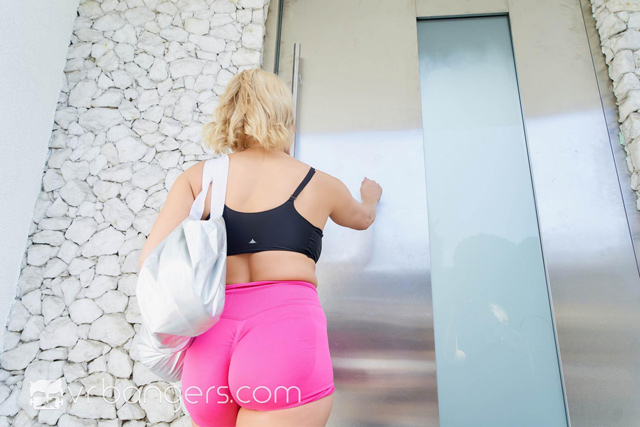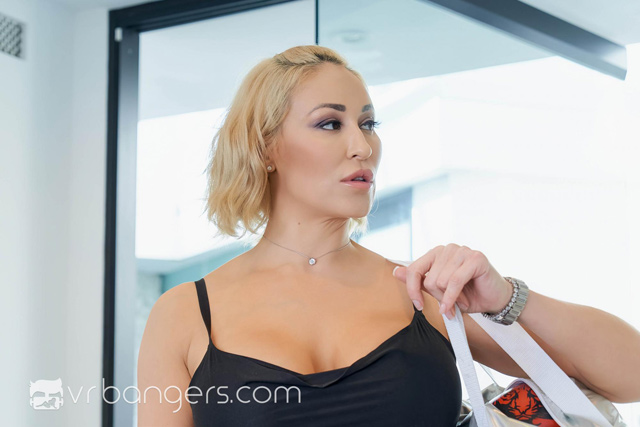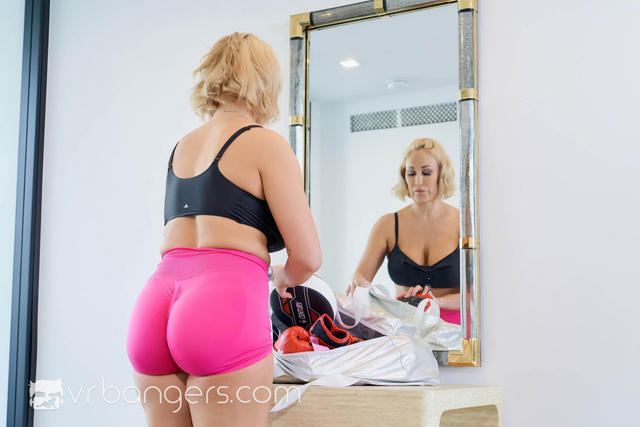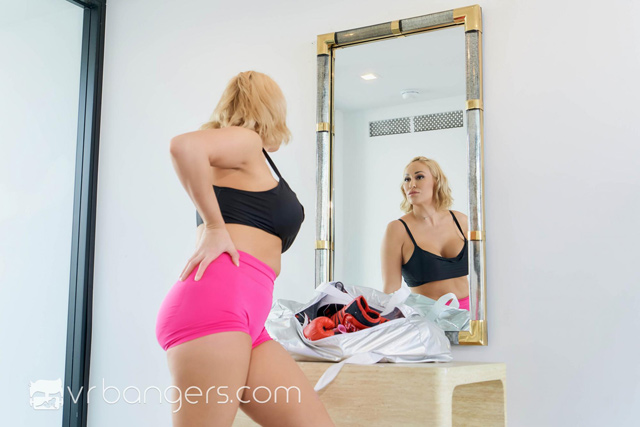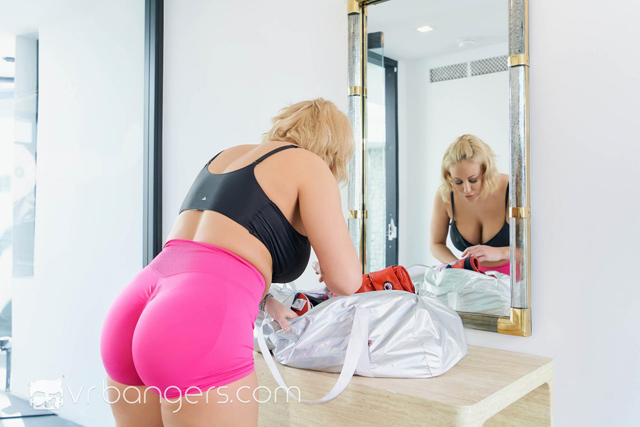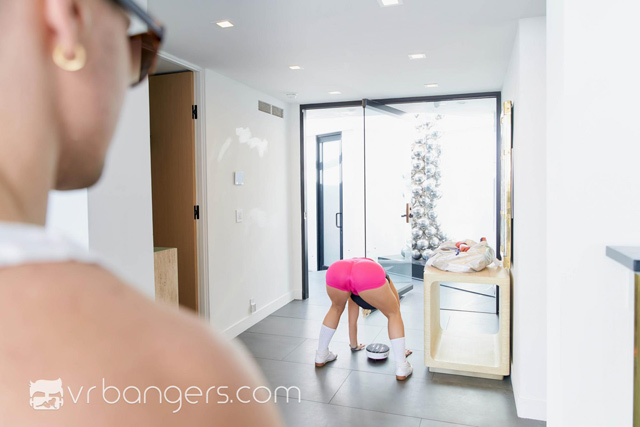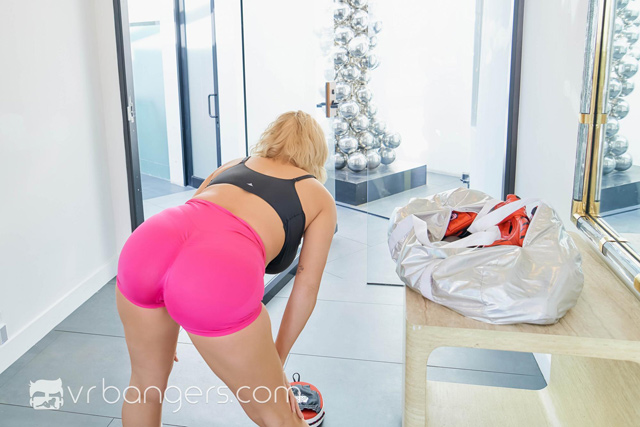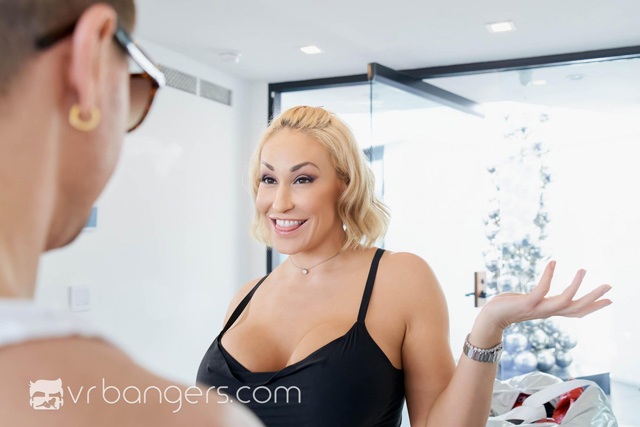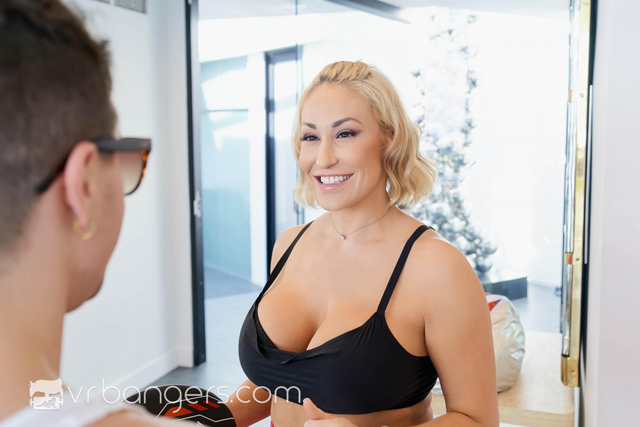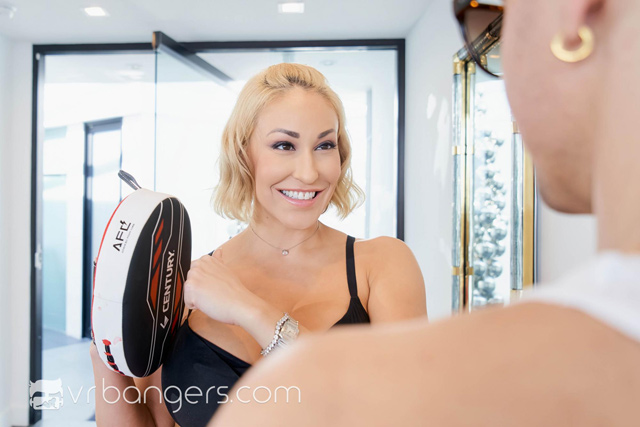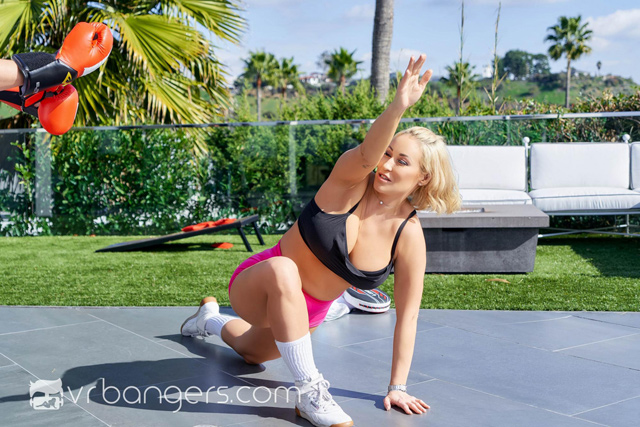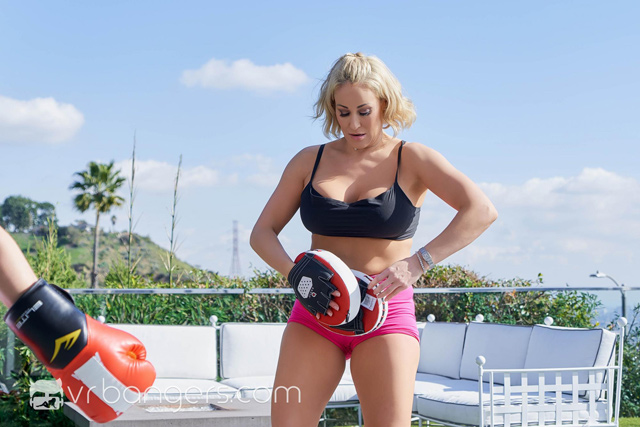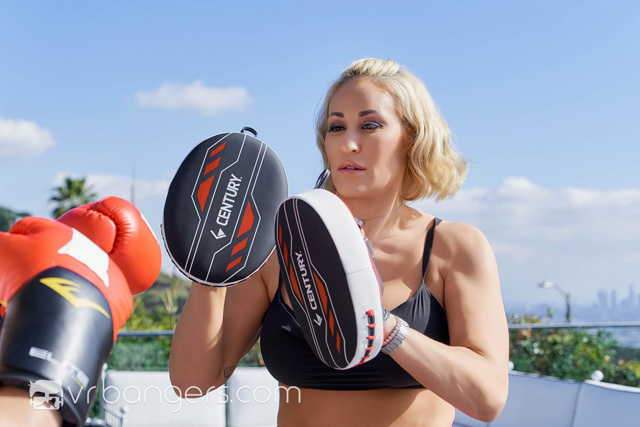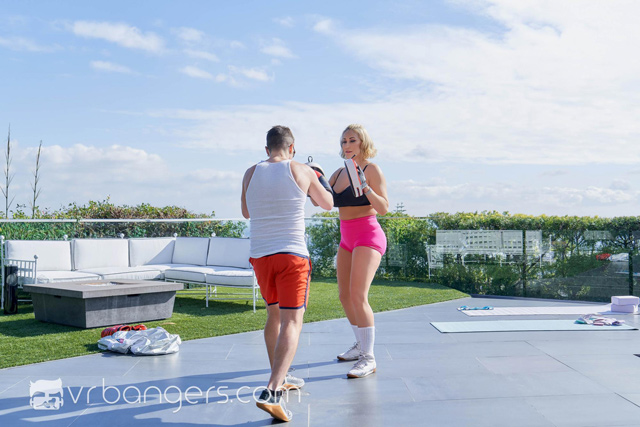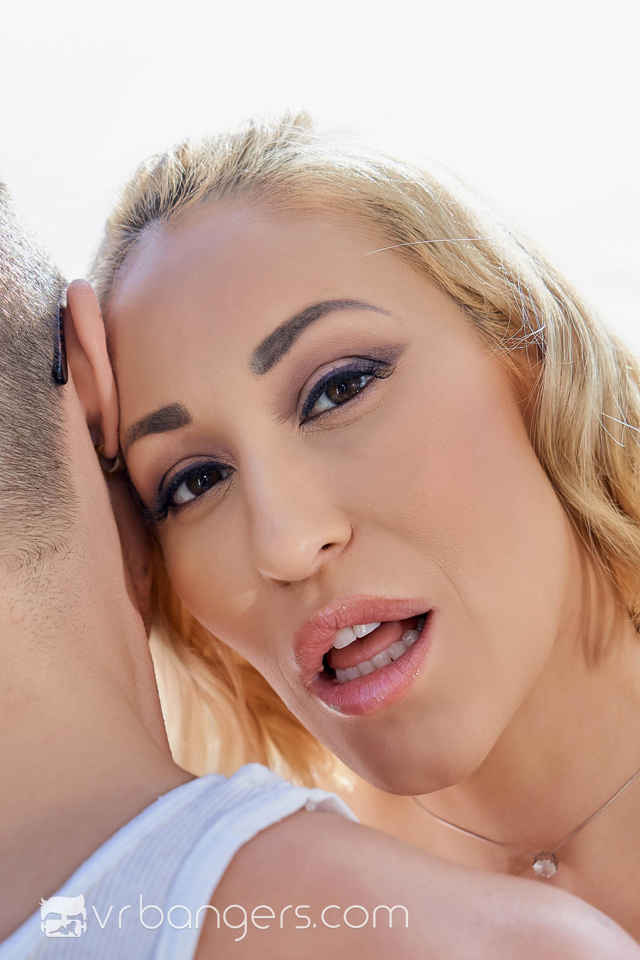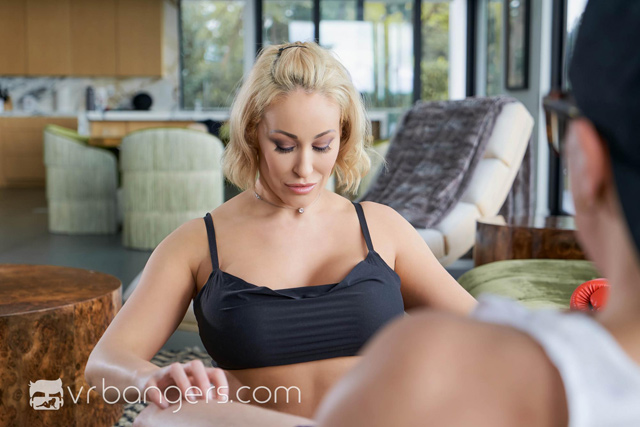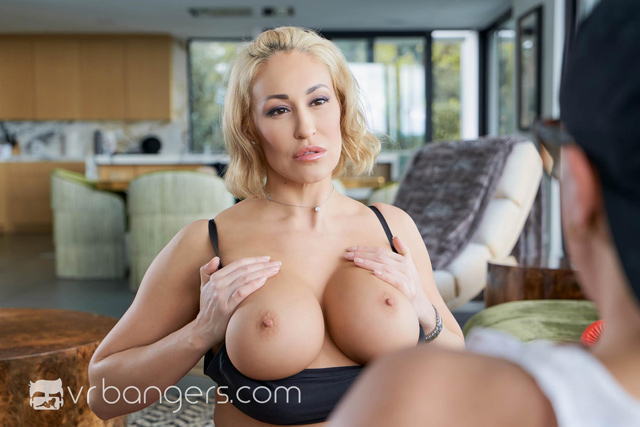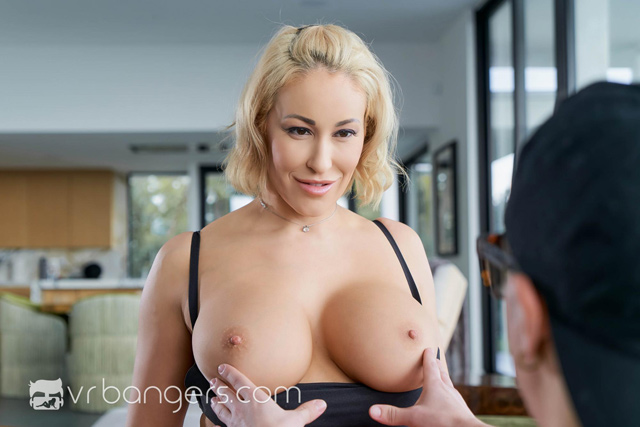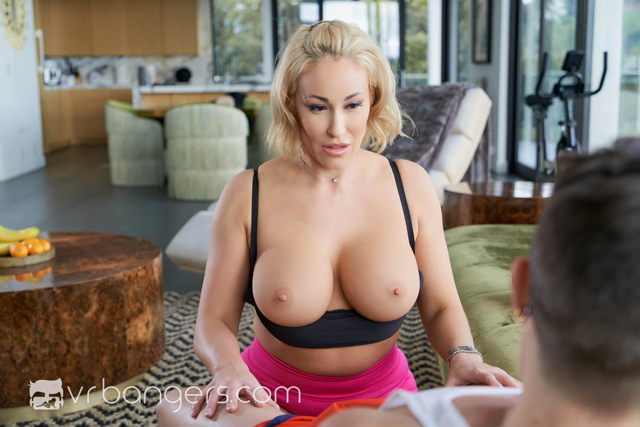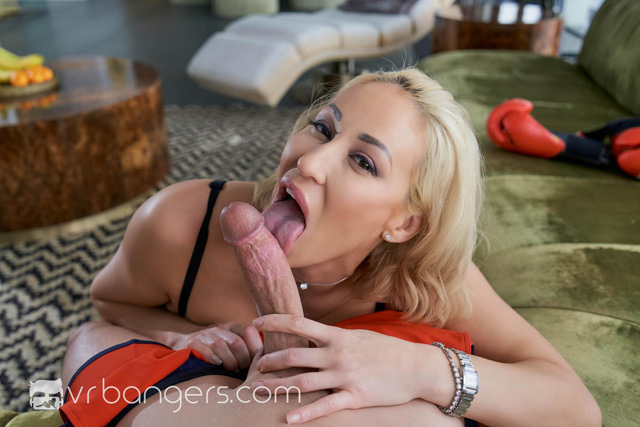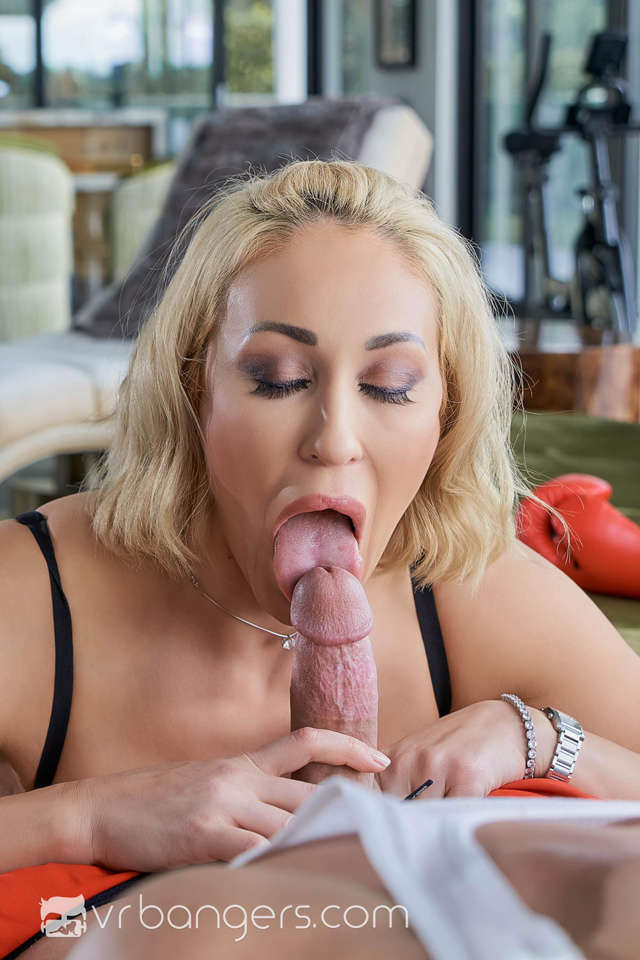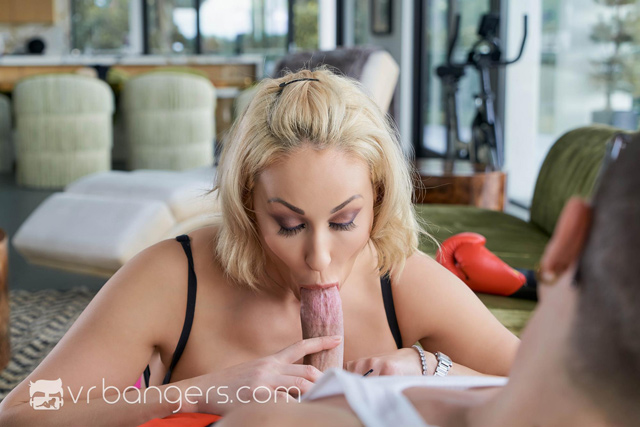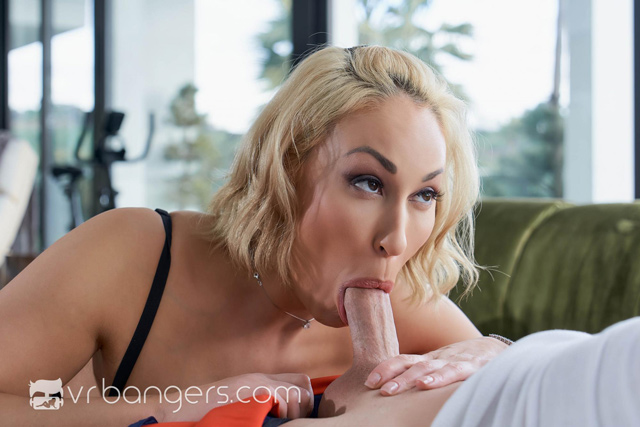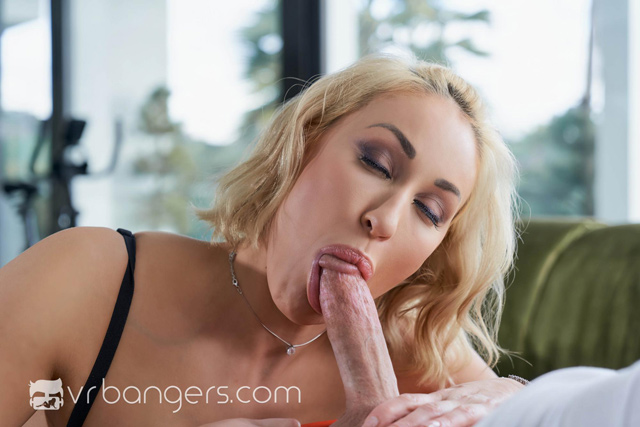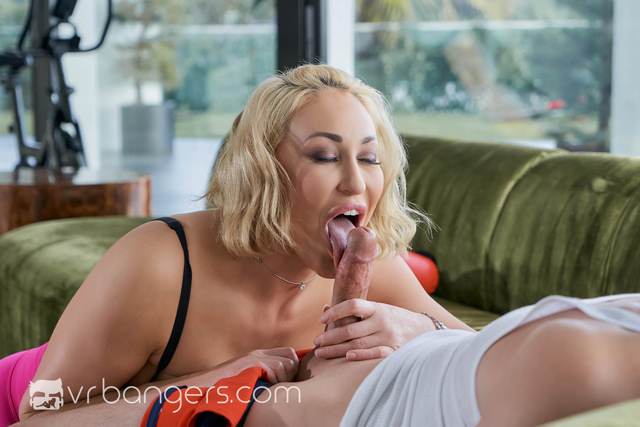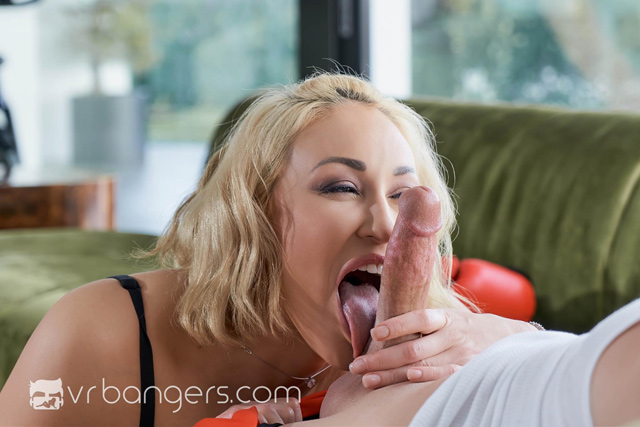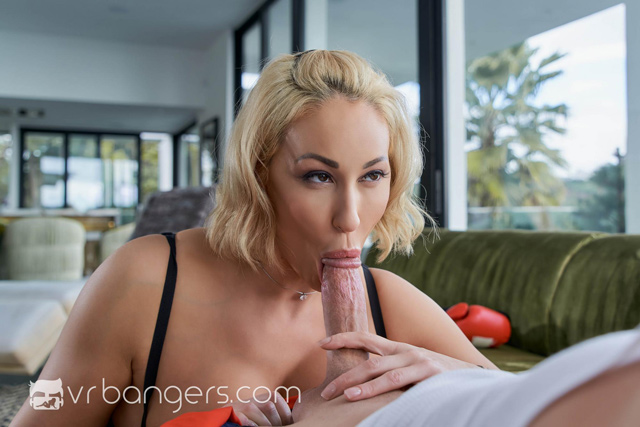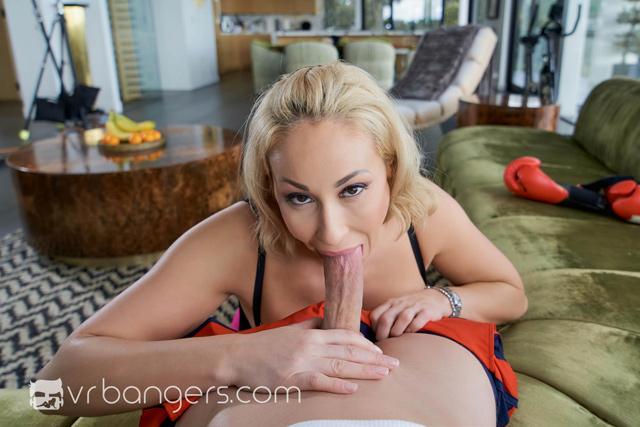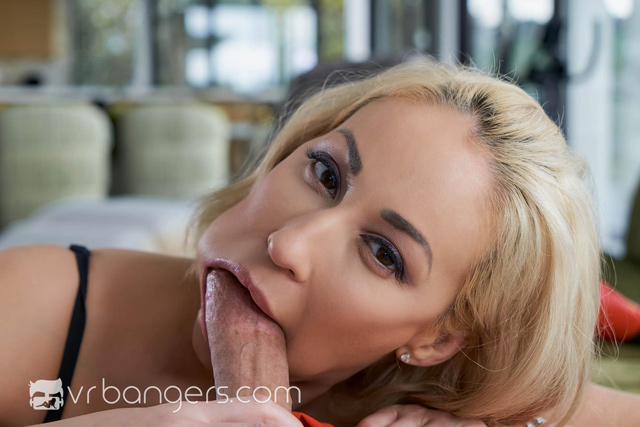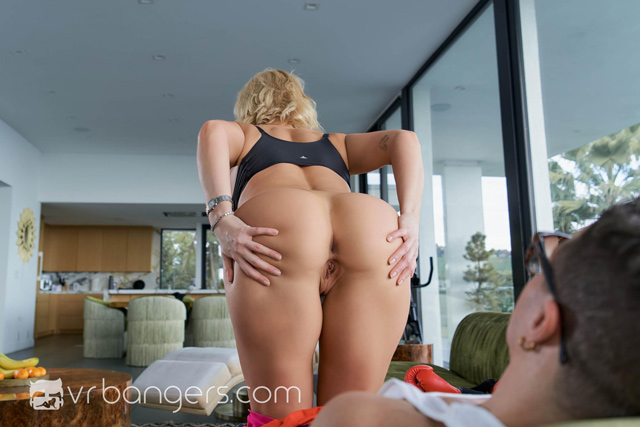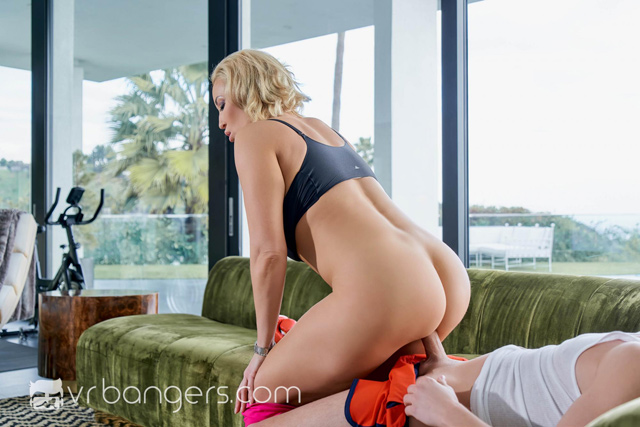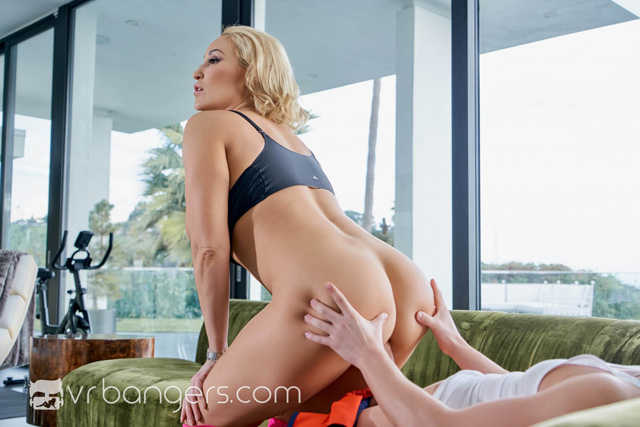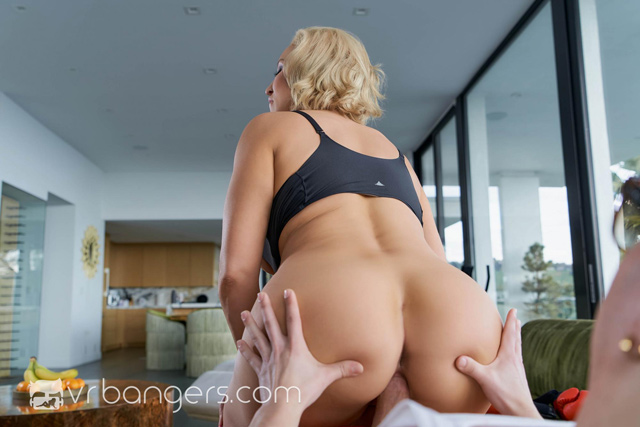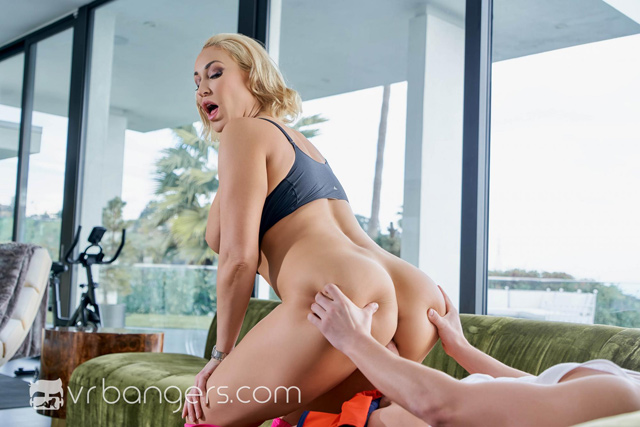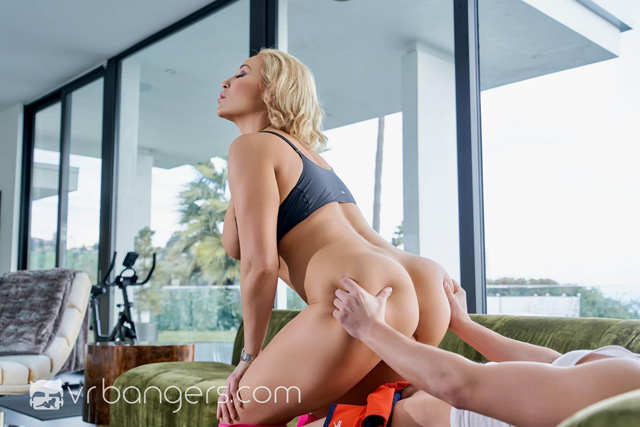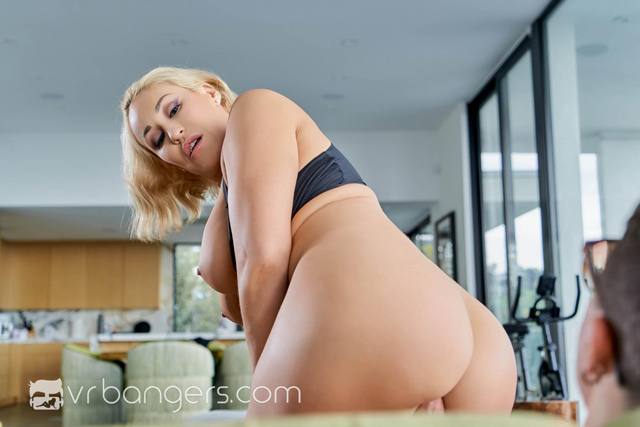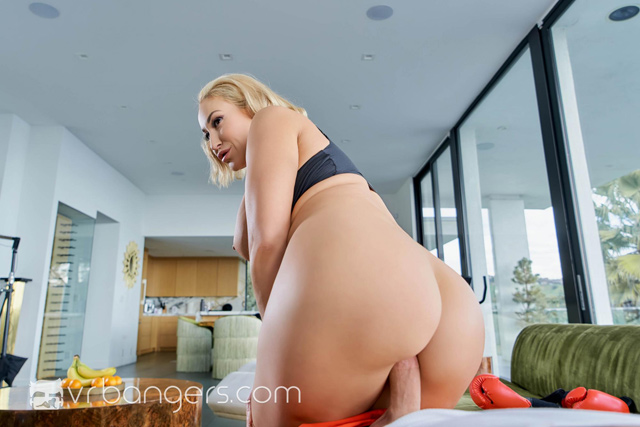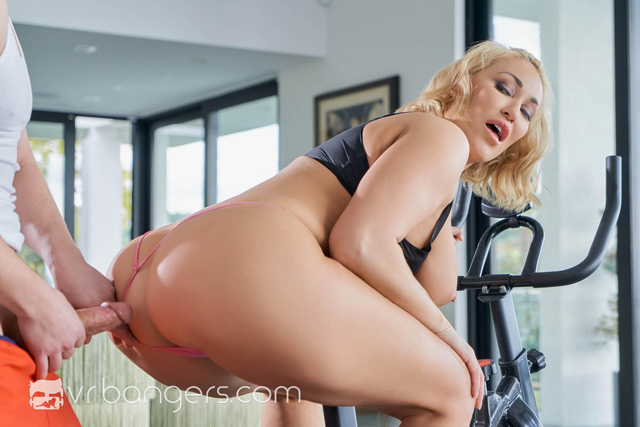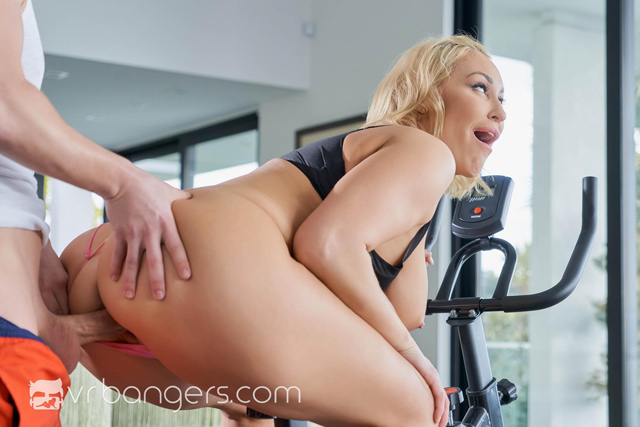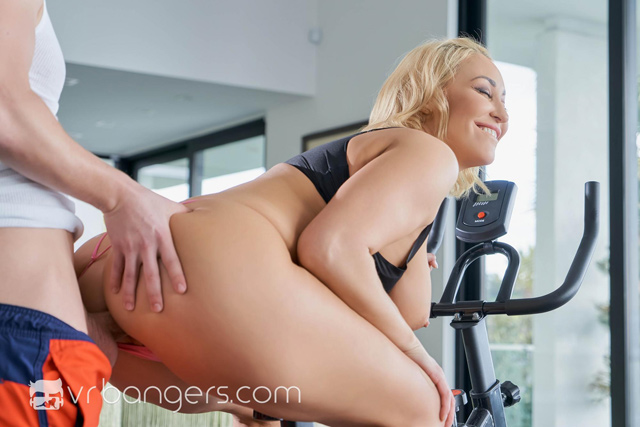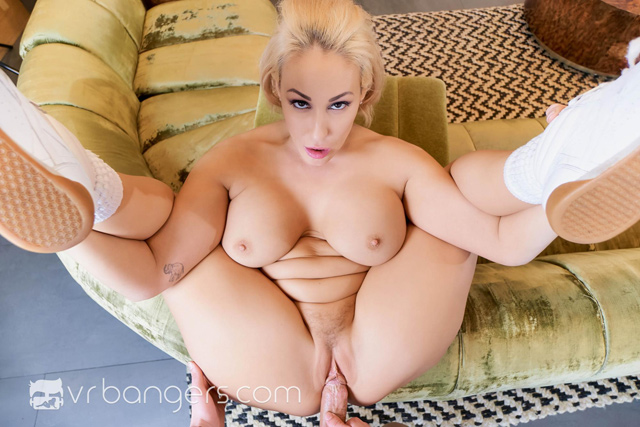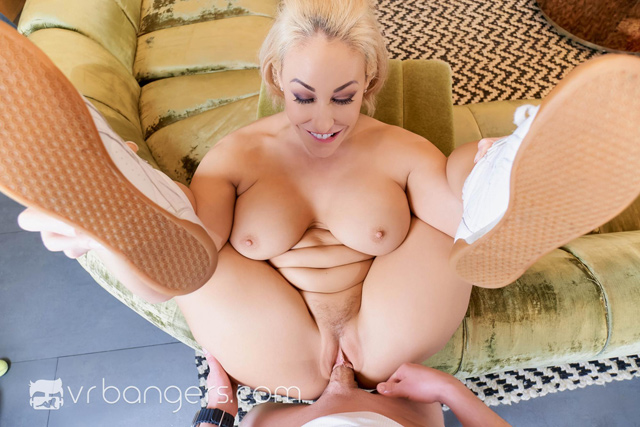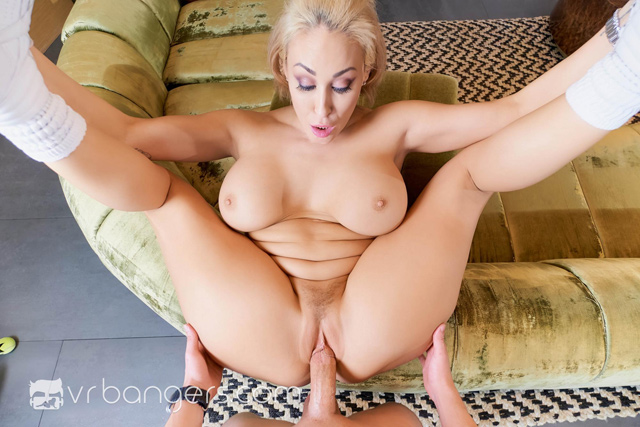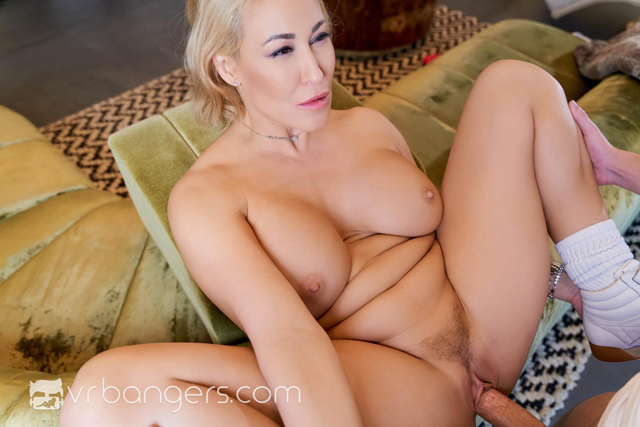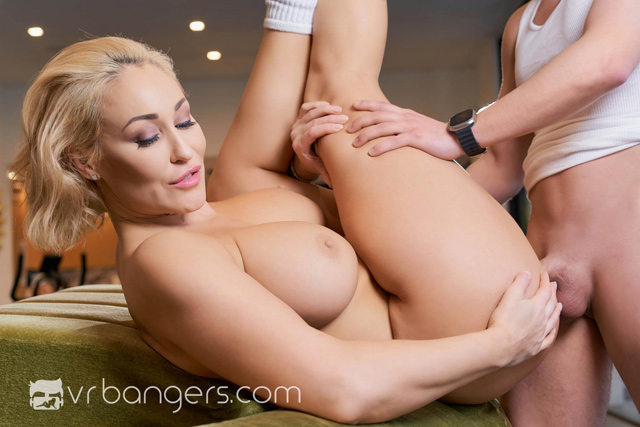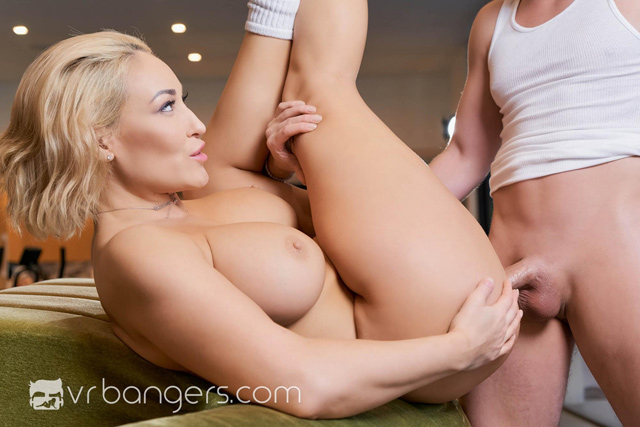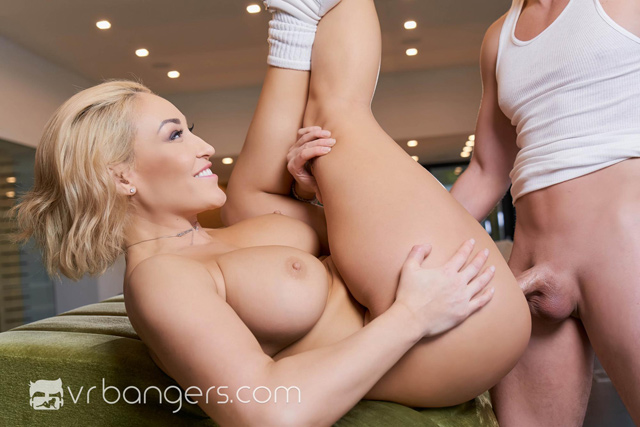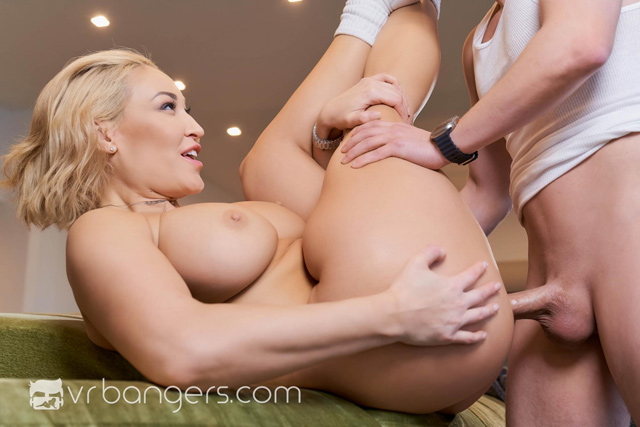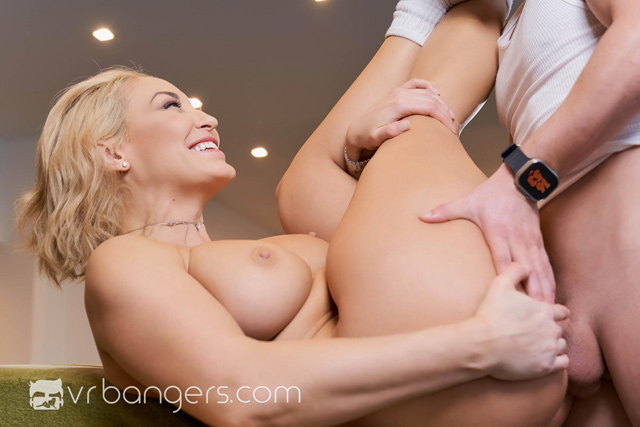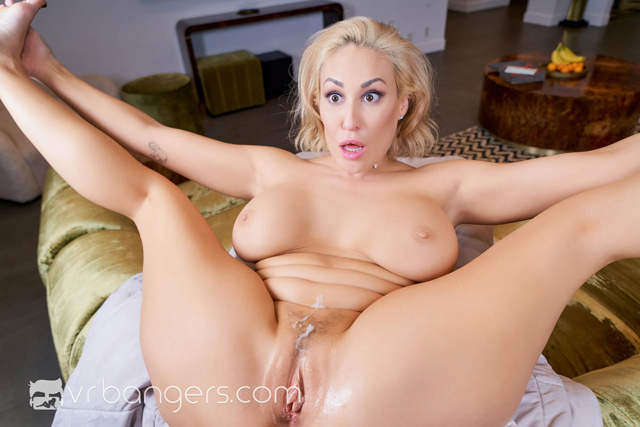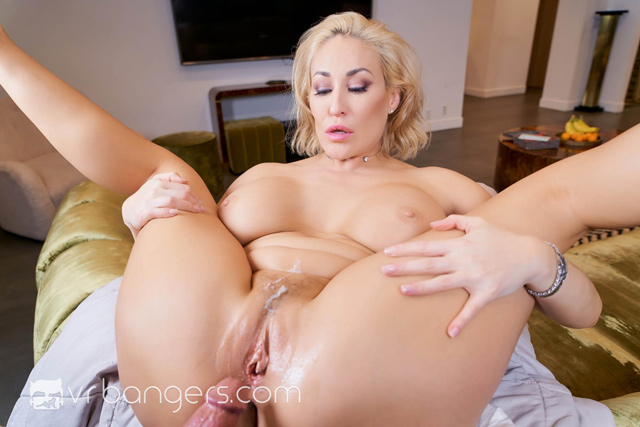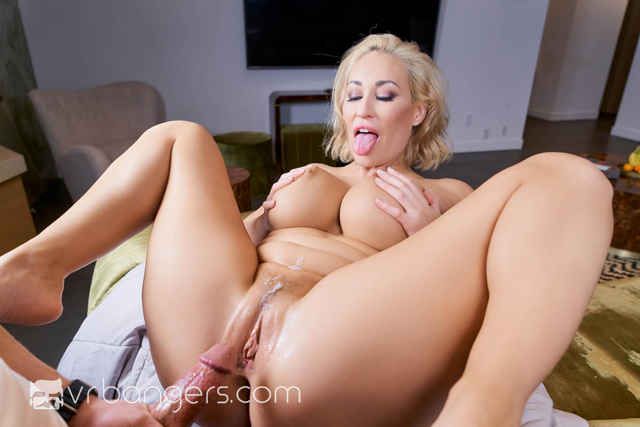 Are you ready to give in to your senses and experience virtual reality porn like never before in 12K UHD 3D VR?   Watch the interactive trailer with sexy MILF boxing trainer babe Ryan Keely in "Pheromones Temptation" where you have an irresistable pheromones fragrance spritzed on you that makes her lose control as she pussy gets soaking wet and she needs your hard cock inside of her tight pink pussy!  Get your pass to award-winning adult tech pioneers & top virtual reality porn site VR Bangers to watch The World's First 12K VR Porn starring MILF babe Ryan Keely available in HD, 4K, 5K, 6K, 8K, 10K and 12K virtual reality inside VR Bangers!

Visit the new 12K VR Porn or 10K VR Porn categories or return to the cover of Porn Corporation.
Love VR porn?  Visit our 6K VR Porn or 8K VR Porn or Virtual Sex categories to explore more VR!
Read more VR Bangers.  Previous:  Devilish Kylie Rocket & Heavenly Scarlett Alexis Threesome
View more of sexy Ryan Keely.  Previously featured news:  New Porn Site: Unrelated X
Catch up on all of the latest Porn News or check out the New Porn Sites listed recently.
Previously featured adult news:  GH Swallow Legend Shelby Caldera Returns To The Gloryhole!
More noteworthy adult VR news:  Dezyred: Interactive 8K VR Porn Game In 360° 3D Premieres
Tags:
10K
,
10K Porn
,
10K UHD 3D VR
,
10K virtual reality
,
10K VR
,
12K
,
12K Porn
,
12K UHD 3D VR
,
12K virtual reality
,
12K VR
,
3D
,
3D Blowjob
,
3D HDTV
,
3d mobile
,
3d mobile porn
,
3D phone
,
3d sex
,
3D TV
,
4K
,
4K Video
,
5K
,
5K Porn
,
5K VR Porn
,
6K
,
6K 180 3D
,
6K virtual reality
,
6K VR Porn
,
8K
,
8K Porn
,
8K Video
,
8K virtual reality
,
8K VR
,
AVN
,
award winning
,
babe
,
babes
,
big boobs
,
Big Boobs Are Cool
,
Big Tits
,
bizarre
,
blonde
,
blowjob
,
boobs
,
booty
,
bubble
,
bubble butt
,
bubblebutt
,
busty
,
close up
,
close ups
,
crazy
,
cum
,
cum hungry
,
Cumshot
,
cumshots
,
cute
,
Daydream
,
deepthroat
,
erotic
,
fantasy
,
fetish
,
fetish porn
,
fetish sex
,
fighting
,
first
,
first porn scene
,
first time
,
First Time Video
,
fun
,
Girls Fighting
,
hairy
,
hairy girls
,
hairy MILF
,
hairy muff
,
hairy pussy
,
hairy pussy porn
,
hairy woman
,
hairy women
,
hardcore
,
hardcore xxx fucking and sucking
,
hd
,
HD 3D
,
HD 3D Mobile Porn
,
HD 3D Porn
,
HD TV
,
horny
,
HOT
,
hype
,
insane
,
interactive
,
jizz
,
legs
,
licking
,
mature
,
MILF
,
mobile
,
mobile 3d
,
mobile porn
,
New
,
nipple
,
nipples
,
Nude Fight Club
,
Oculus Rift
,
oral
,
panties
,
Pink
,
Playstation
,
PlayStation VR
,
Porn
,
porn 10k technology
,
porn 12K technology
,
porn 3d
,
porn 3d technology
,
porn 4k technology
,
porn 8K technology
,
Porn News
,
pornstar
,
Pornstars
,
POV
,
premiere
,
pussy
,
Real 3D Porn
,
round ass
,
Ryan Keely
,
Samsung Gear VR
,
science experiment
,
sex
,
sexy
,
side by side 3d
,
Sluts Fighting
,
Smartphones
,
special
,
sports
,
sports girls
,
spread ass
,
Stereoscopic
,
streaming
,
streaming movie
,
streaming movies
,
streaming porn
,
streaming video
,
streaming videos
,
tight
,
tits
,
TV
,
UHD
,
UHD 10K
,
UHD 12K
,
UHD 4K
,
UHD 5K
,
UHD 6K
,
UHD 8K
,
ultra high definition
,
unusual
,
Virtual Reality
,
virtual reality sex
,
virtual sex
,
VR
,
VR Bangers
,
VR Porn
,
wet
,
wild
,
world premiere
,
x videos
,
XBiz
,
XBiz Awards
,
XXX