Browsing articles tagged with " stripping"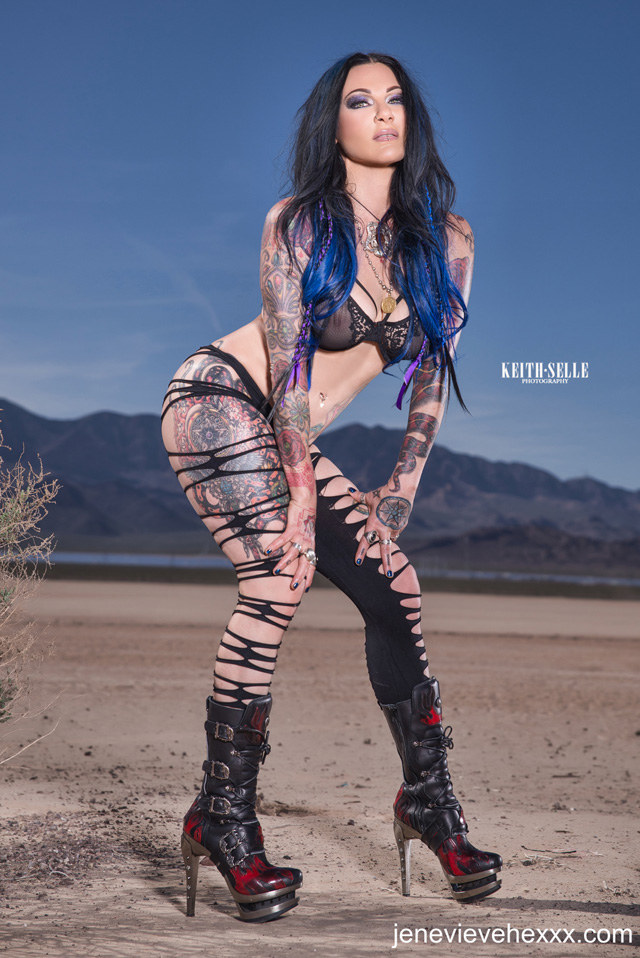 1. What was your first experience in the adult industry and how did you begin your porn career?
JENEVIEVE HEXXX:  First, I was given Joanna Angel's number and I sent her a selfie. She fucked me on film shortly after that message and viola!
2. Please tell us about your upbringing in a nutshell & where you grew up?
JENEVIEVE HEXXX:  I am of half human and half reptilian decent. I was born of a human mother in Connecticut but I was always very otherworldly. Strange supernatural experiences were quite normal when I was young. The humans encouraged my third eyesight though, and they always set the table for my spirit friends to eat (although they could not see them).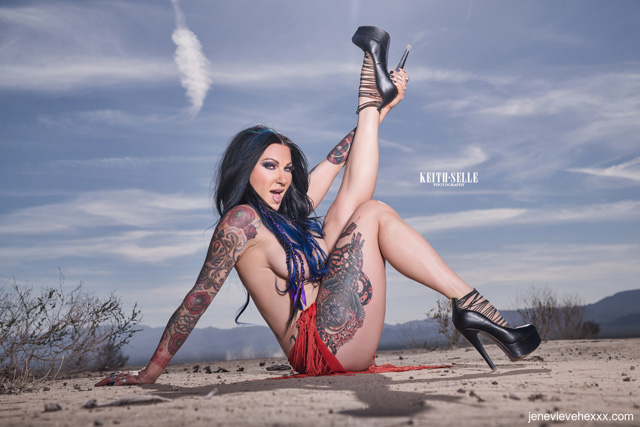 3. What are your religious beliefs? Are you a Wiccan, Satanist, Atheist, Judaism, Christian or something in between or different altogether?
JENEVIEVE HEXXX:  I'm quite something different altogether. In simplest terms, I'm Pagan.
4. Jenevieve, you've got us in a Hexxx! If you identify as a Witch surely you believe in Magic? Do you personally lean towards dark magic or light magic? Do you practice spells?
JENEVIEVE HEXXX:  This question is a loaded one. Magick is grey until you set an intention behind it. Yes, indeed I do believe in magick. In some way or other, doesn't everyone?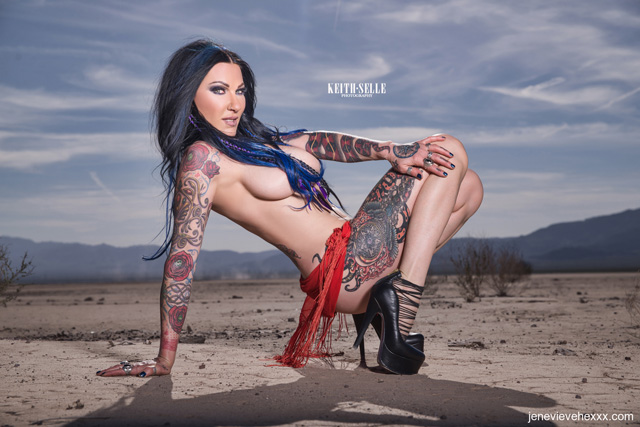 5. What are the biggest modern misconceptions about Witches that you encounter?
JENEVIEVE HEXXX:  The biggest misconception is that witches do the Devil's work. Next time you see a magickal new moon, and a warm sexy wind gives you inspiration, know it was from me. The devil had nothing to do with it.
6. I hear you're a snake girl. Me too! What are your favorite kinds of serpents? Do you have any snakes, reptiles, arachnids or other creatures as pets currently?
JENEVIEVE HEXXX:  I have 2 snakes. An Albino Boa and a Red Tail Boa. Their names are Pendragon and Odezza. They are approximately 7 feet in length.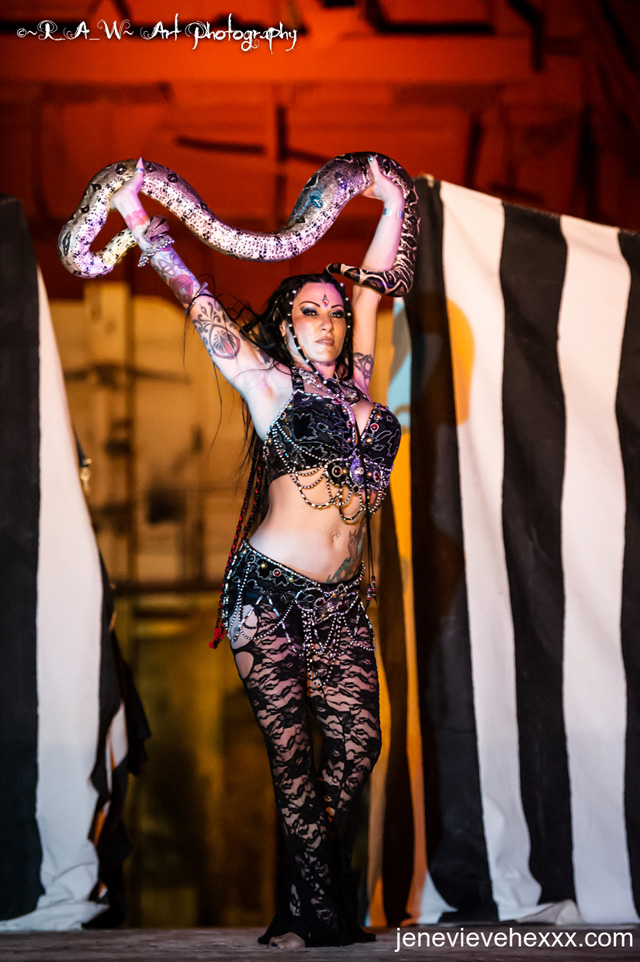 7. We know you do modeling with snakes. Do you have any wild stories you can share with our readers?
JENEVIEVE HEXXX:  I dance with snakes too! The modeling is just the precursor to the snake charming show. Every performance with them is a wild story. My serpents and I are in a trance on stage. We do mystical, hypnotic, and bewildering things with our bodies. They do bite though! Exhilarating!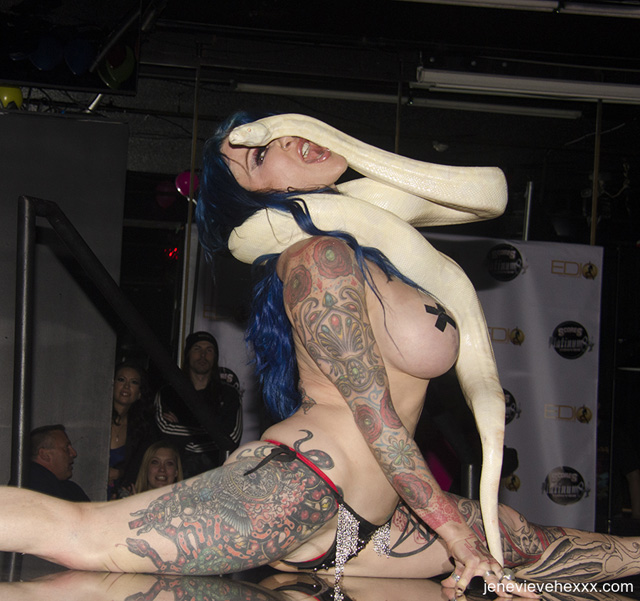 8. You've got some sick ink and are a multiple Inked Awards nominee including Best Tits. First of all, what size are your awesome tits? Also, please tell us about your tattoos and what they represent to you.
JENEVIEVE HEXXX:  My Tattoos are all based on mysticism. If I said what they all were, everyone would be on google for 2 hours to make sense of it all!  I've got Triple D boobage.
9. Do you have any upcoming tattoos in mind that you are planning on adding to your body art collection that you can tell us about?
JENEVIEVE HEXXX:  Not at the moment.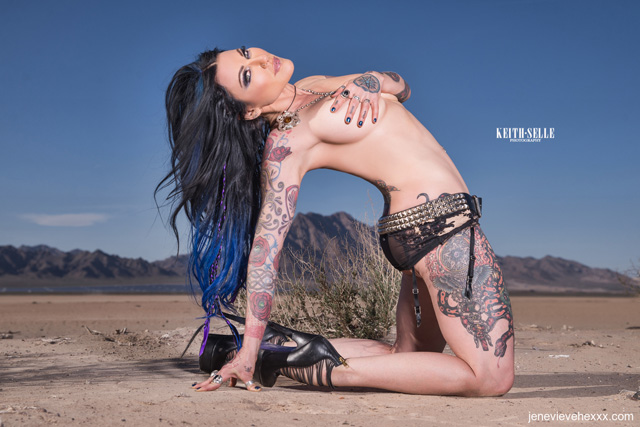 10. What is your sexual orientation?
JENEVIEVE HEXXX:  I identify as alien sex fiend.
11. What do you prefer cock or pussy? If you could only choose one for all of 2018 what would it be?
JENEVIEVE HEXXX:  I would do magick and create a morph genitalia called Cocussy.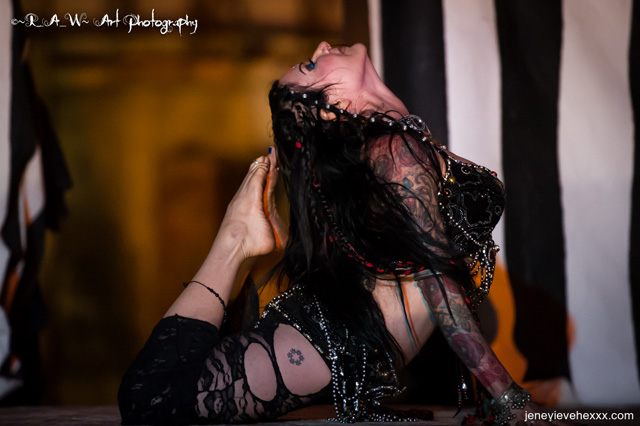 12. What are your biggest turn-ons? What kills the mood for you?
JENEVIEVE HEXXX:  I like wild sexual beasts who are authentic and slightly insane, with a side of creative genius. Someone who wants to get psychedelic in the magick forest with me.  I get turned off with by ignorance, bad vibes, and fake faces.
13. What is your favorite sexual act?
JENEVIEVE HEXXX:  I love it all. I don't have one favorite.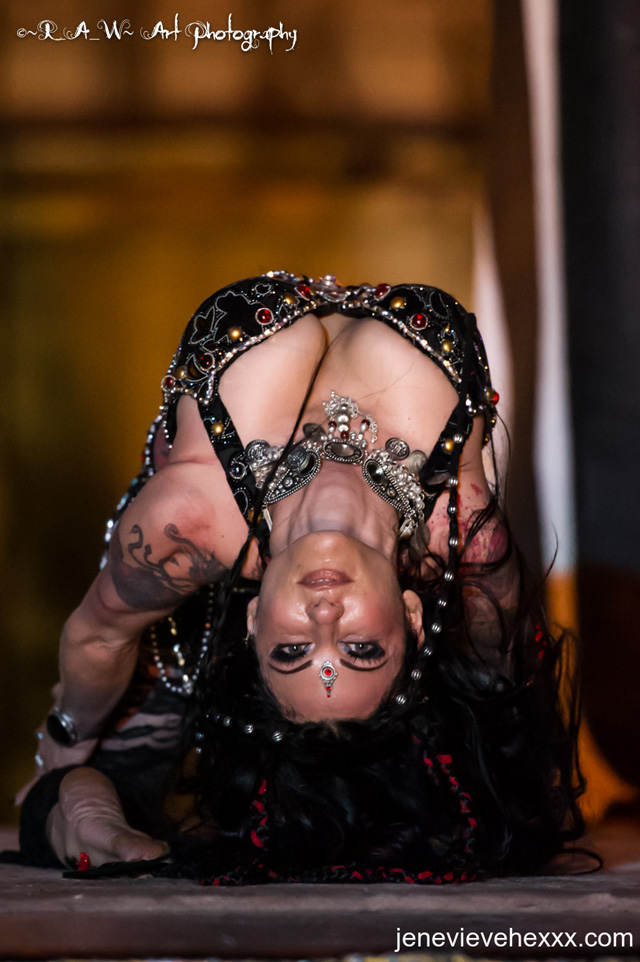 14. Please tell us your most outrageous sex story?
JENEVIEVE HEXXX:  Oh my, there are so many. Probably the time I was transported to an alien spaceship for an outer space orgy.
15. What is the craziest thing you have ever done?
JENEVIEVE HEXXX:  I am confused by the word crazy. I have no frame of reference for what's not crazy. Does that make me crazy?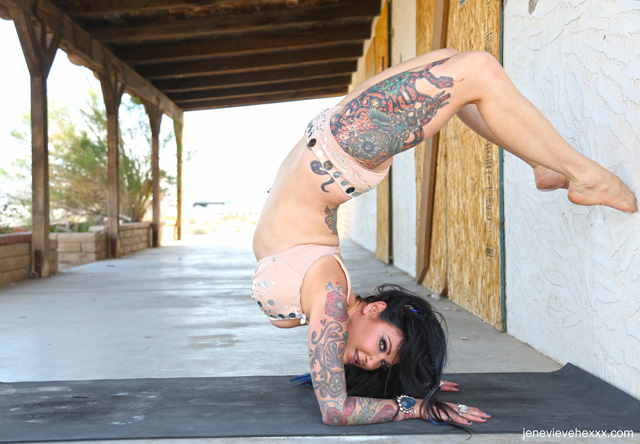 16. How far have you gone sexually? Have you ever had a threesome? Gangbang? Double penetration? Double anal? What haven't you done that we can expect to see on film in the future?
JENEVIEVE HEXXX:  Double anal sounds like it's out of my frequency, but never say never. Threesomes are weekly, and gangbangs may be just around the corner, down the rabbit hole.
17. When you aren't filming porn, doing witch stuff and wrangling snakes, what do you like to do in your free time? Any quirky hobbies or things you can't live without?
JENEVIEVE HEXXX:  I love this. You seem to know me. I'm a crazy tree hugger, organic, hippy witch. I'm usually in a forest doing mind expansion ceremonies or doing yoga 3 hours a day seeking to levitate. I will influence the world to fuck and dance with glee, and reverence for all life when I get there.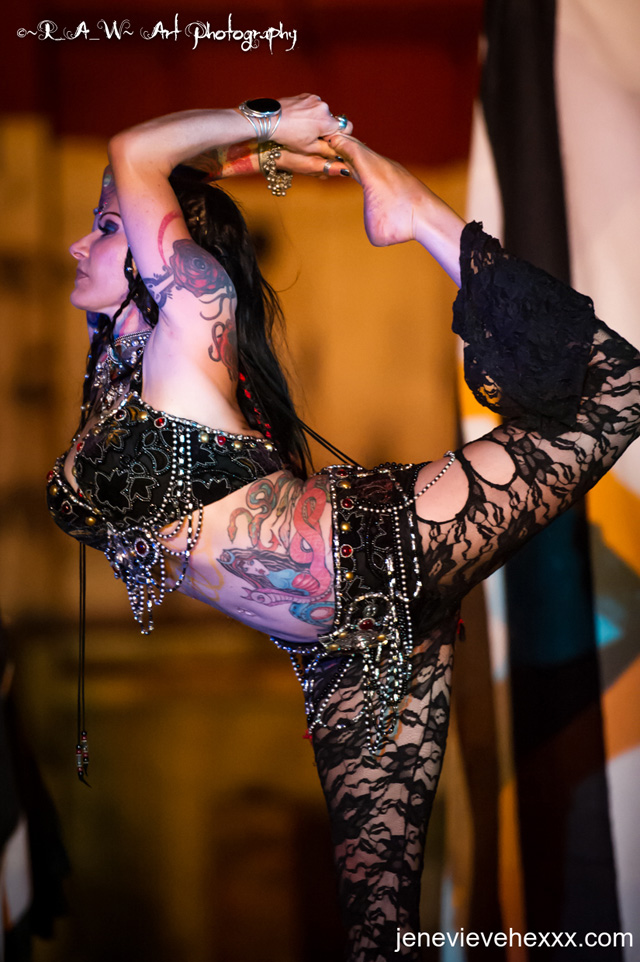 18. Are you filming any upcoming scenes right now you can share with us? Please tell us about your upcoming events, business plans, and career aspirations. Are you currently working on any other projects that you can let us in on?
JENEVIEVE HEXXX:  Inked 4 by Axel Braun will be out soon. I'm also producing and directing this year for my company "Triple Hexxx productions", crazy debaucherously magick porn!
I'll be shooting for two other companies which I will announce on my twitter soon. You will see me at AVN of course along with several feature dancing dates announced soon.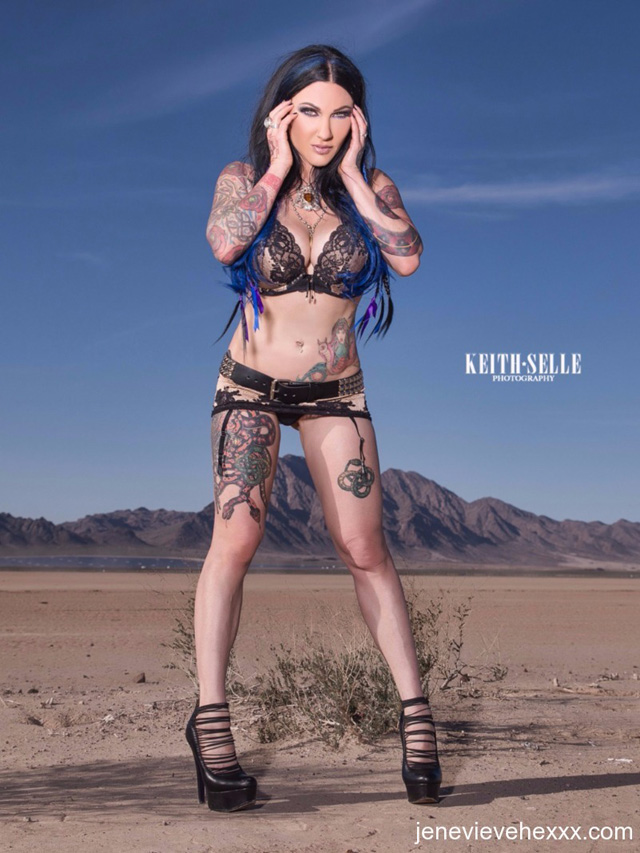 19. Where can your fans connect with you more? Please share with us your official site & social media accounts.
JENEVIEVE HEXXX:  Find me on at:  Twitter – Only Fans – Instagram – Snapchat: @Jenevievezaya – Is My Girl – My Official Site: JenHexxx.com
20. This is something I ask all of our interviewees but I am particularly curious about your answer, Jenevieve Hexxx… Please leave our readers with a true taste of delicious you, if you were ice cream what flavor would you be?
JENEVIEVE HEXXX: Vegan, deep, dark rose, blood, enchanting, raw cacao cream. A succulent immortality blend.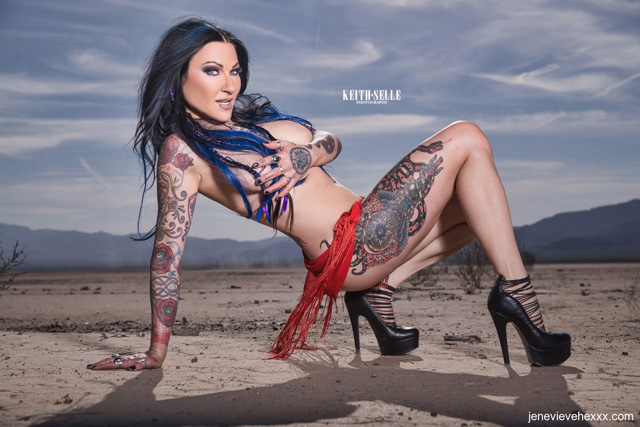 21. Is there anything else you would like to share with your fans, our readers or our associates in the adult industry?
JENEVIEVE HEXXX: No. Jen has left for yoga now…
Remember,  The Goddess is alive and magick is afoot.  Psychic readings and Tarot – Psychic Sorceress – Bewitching belly and snake dance – The Serpentine Sorceress  ~ ENTER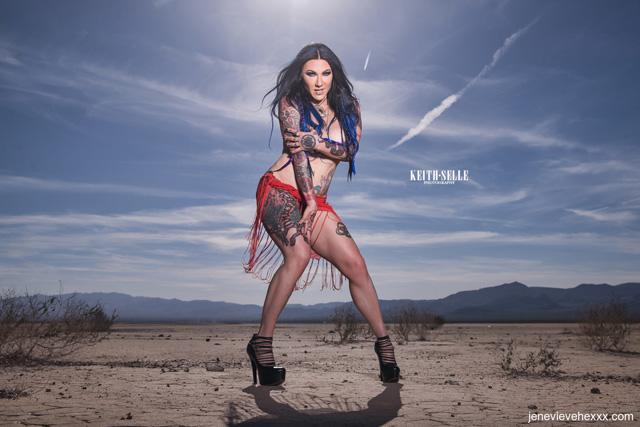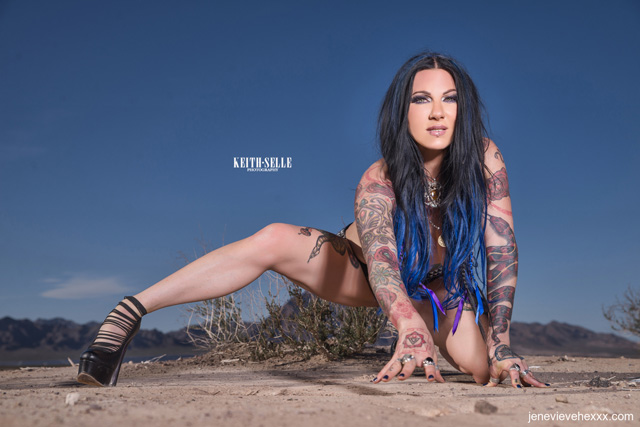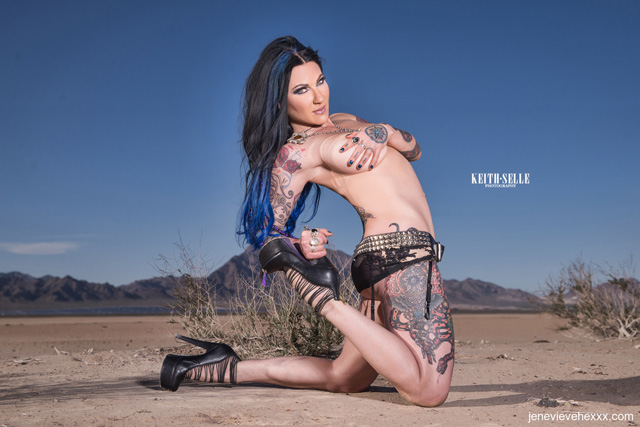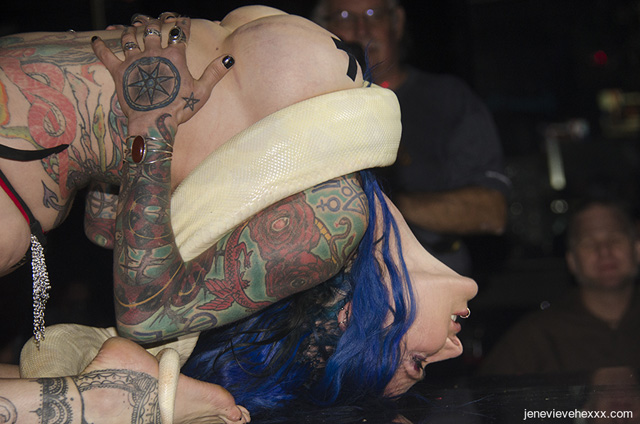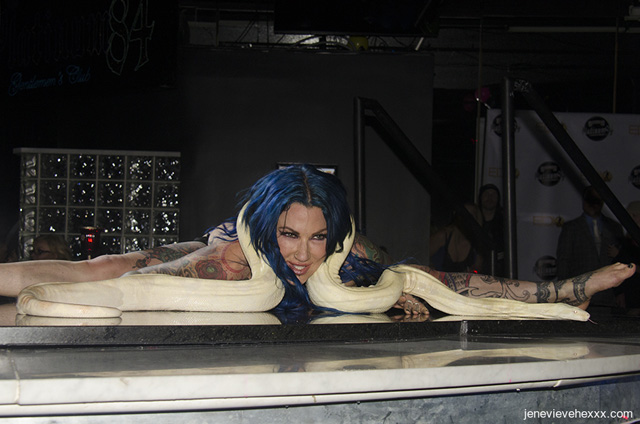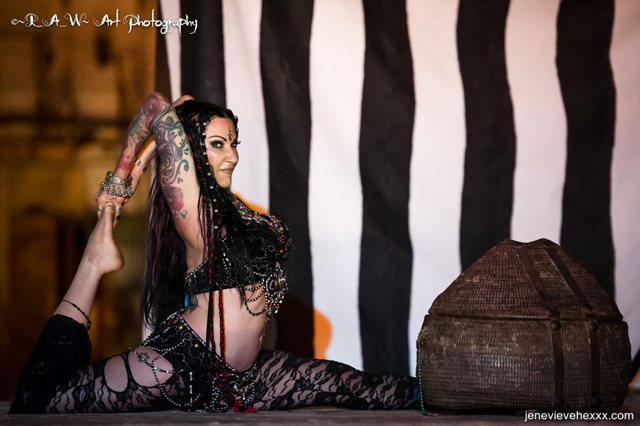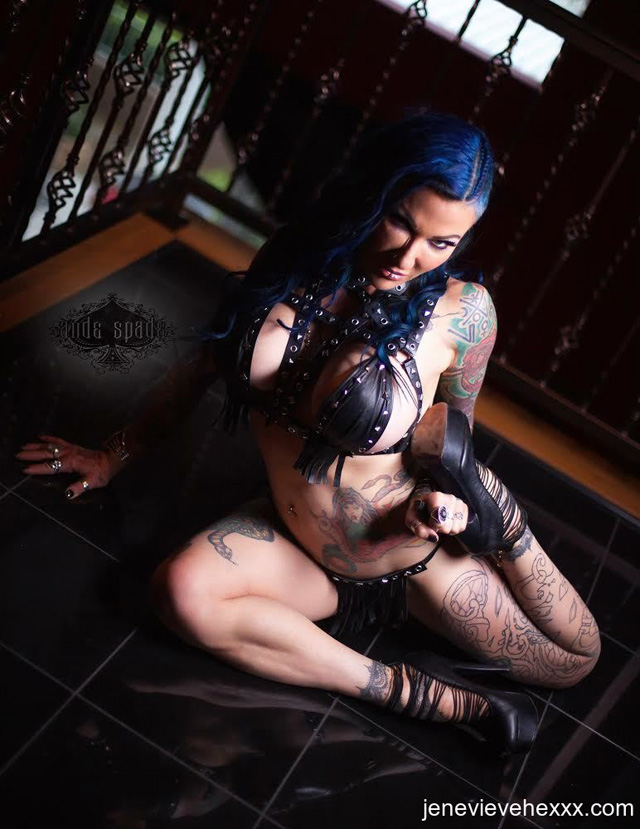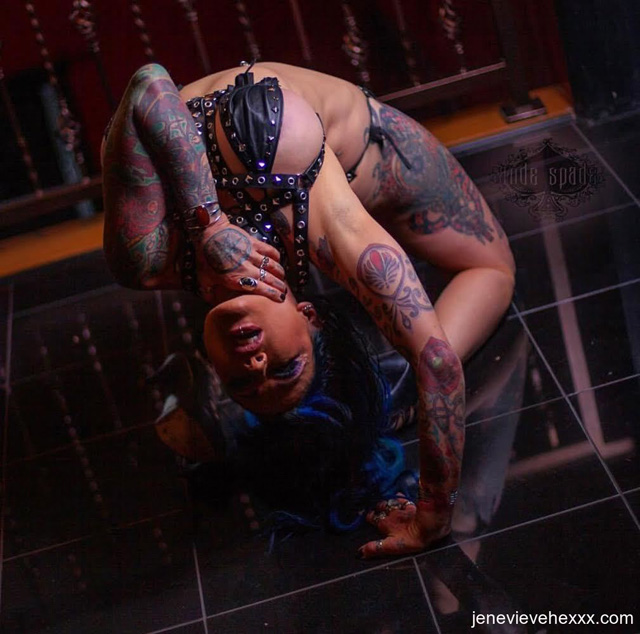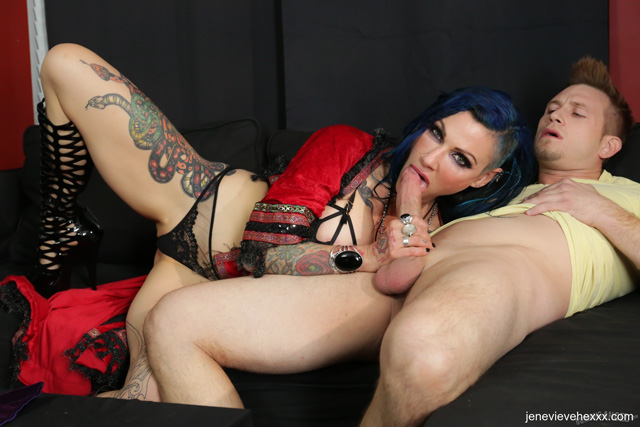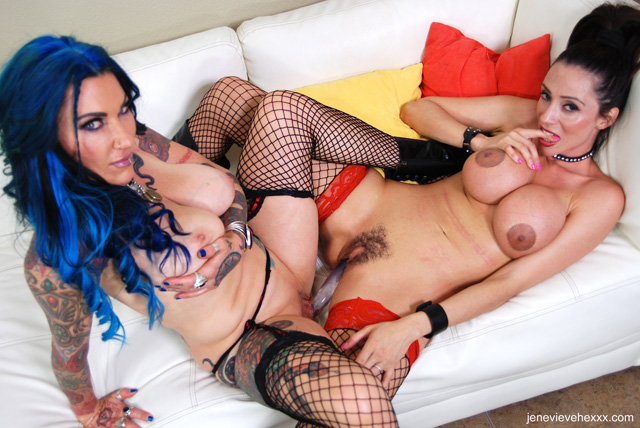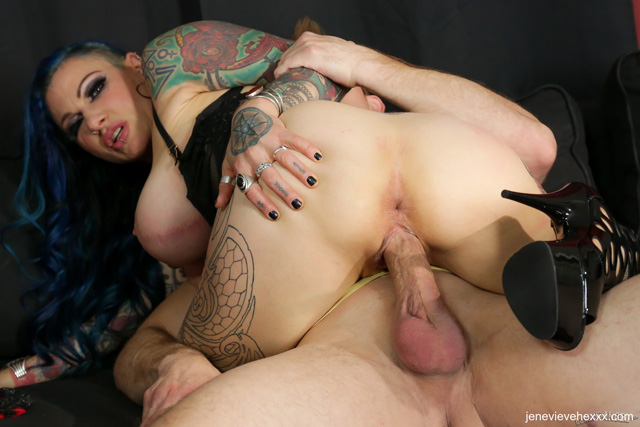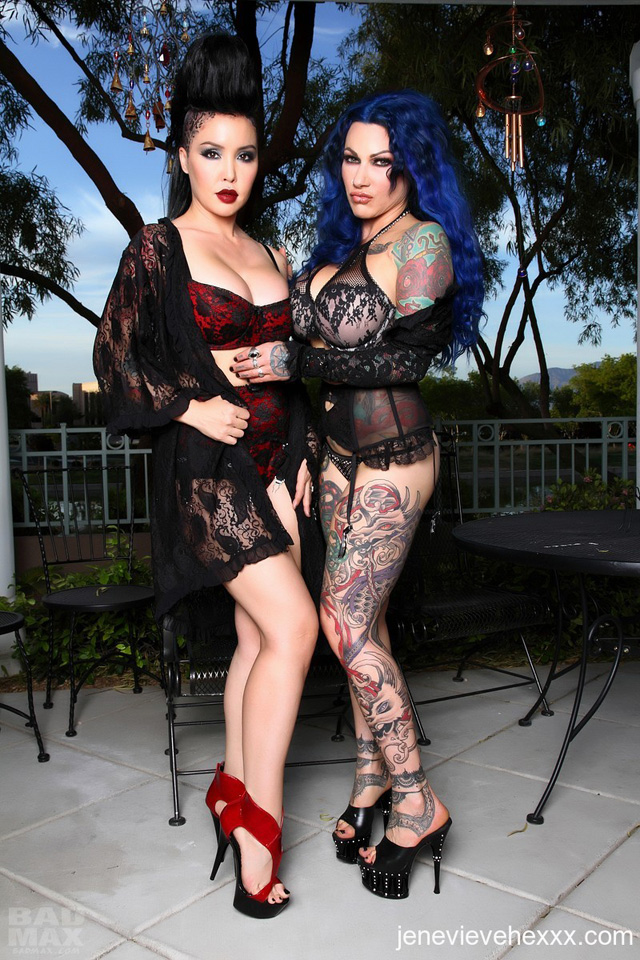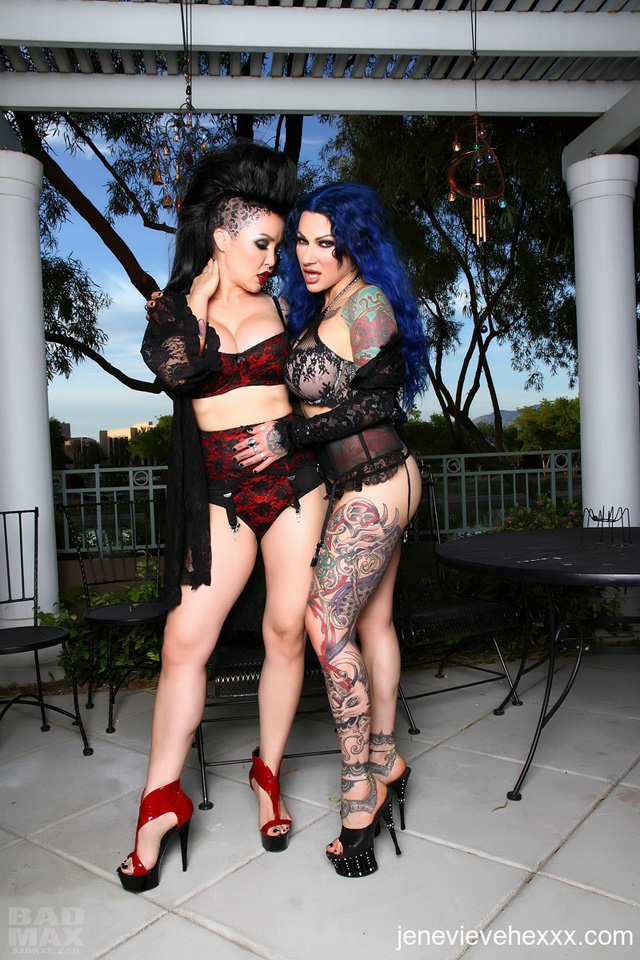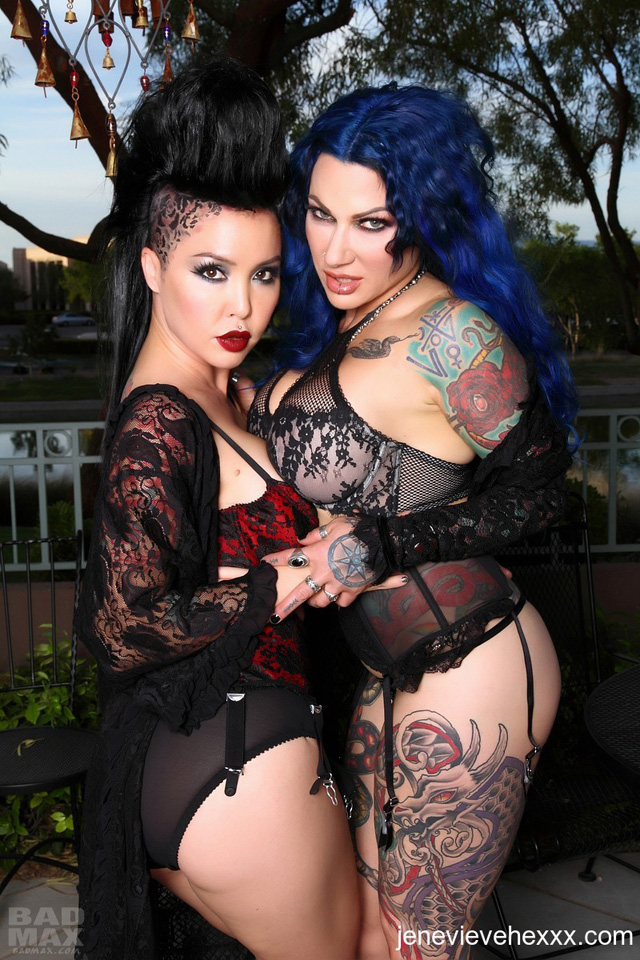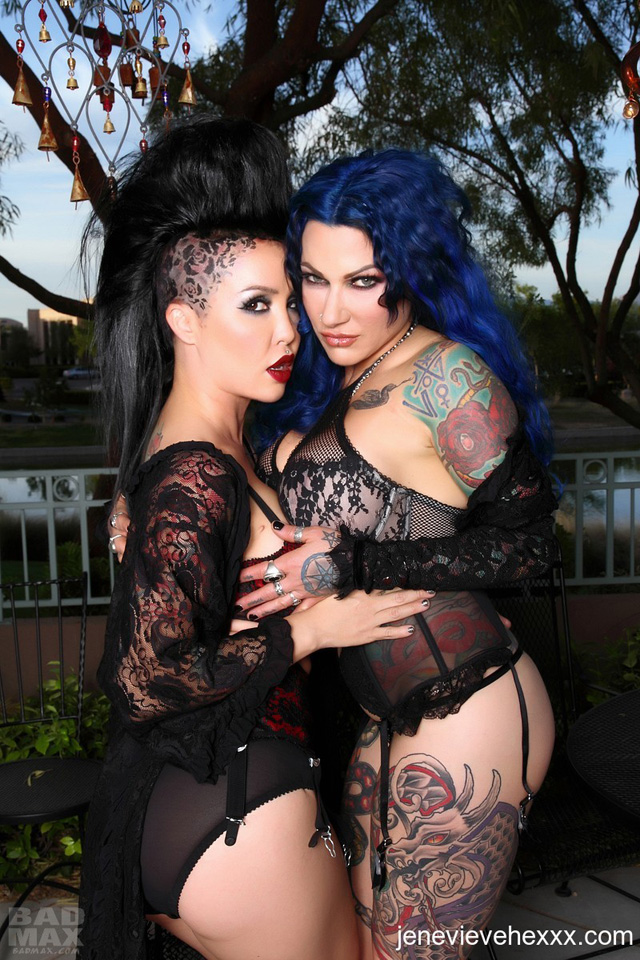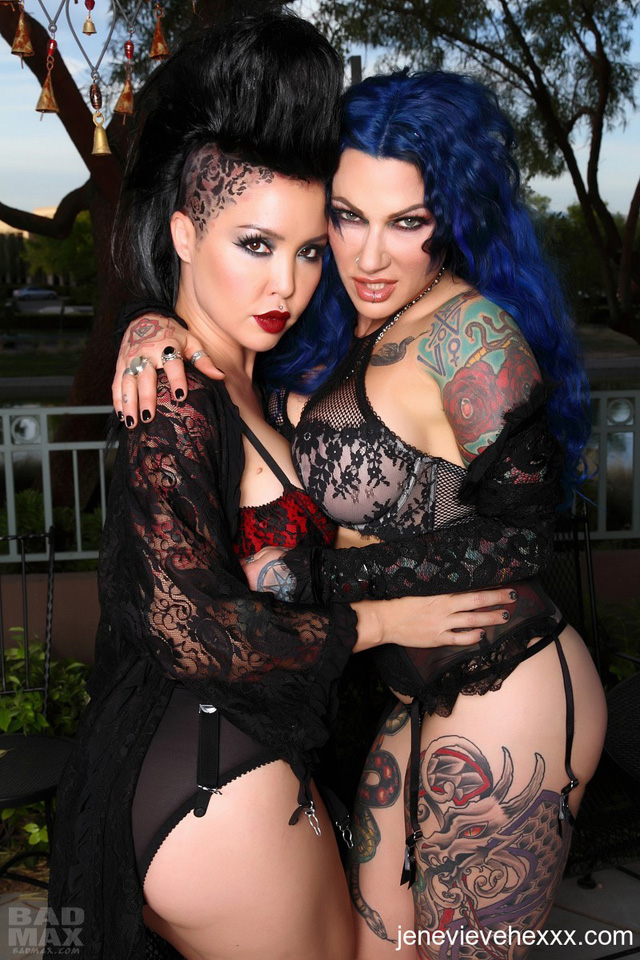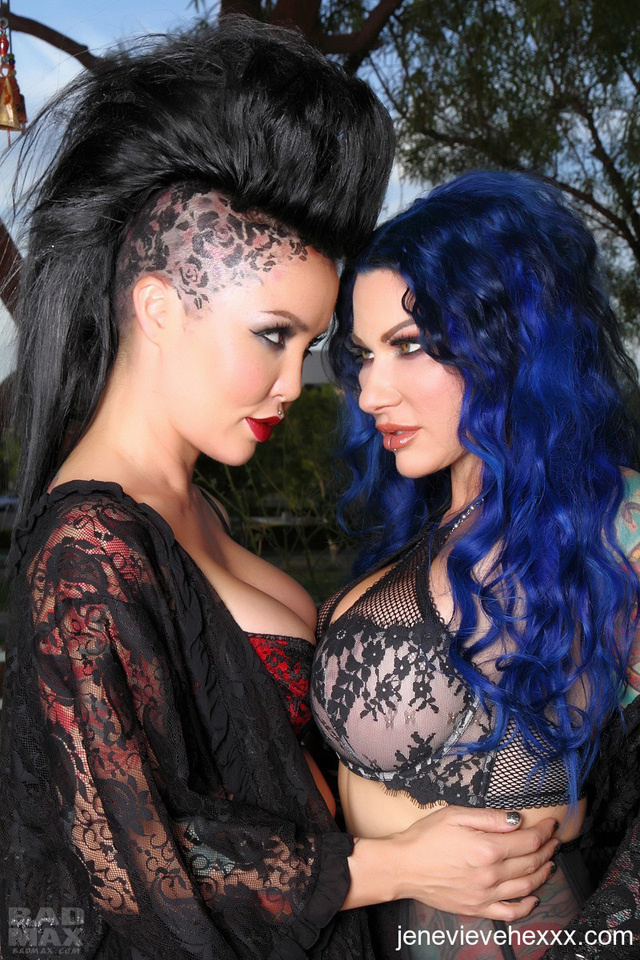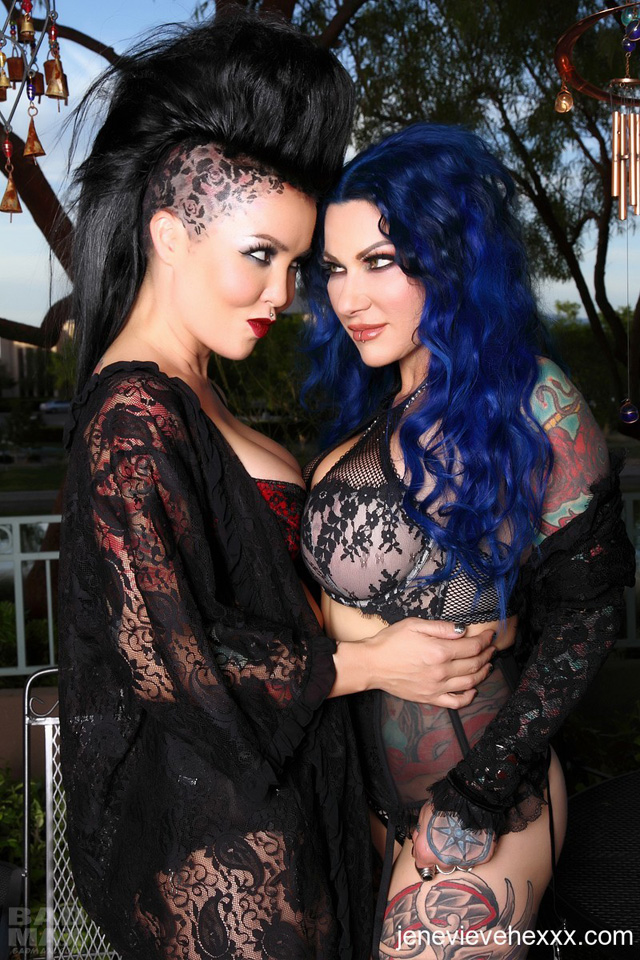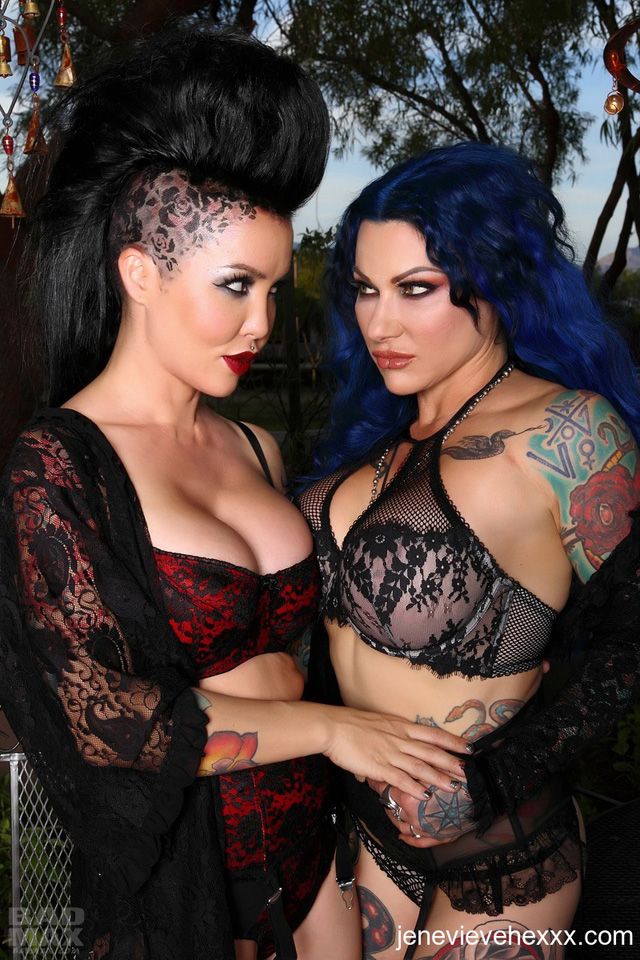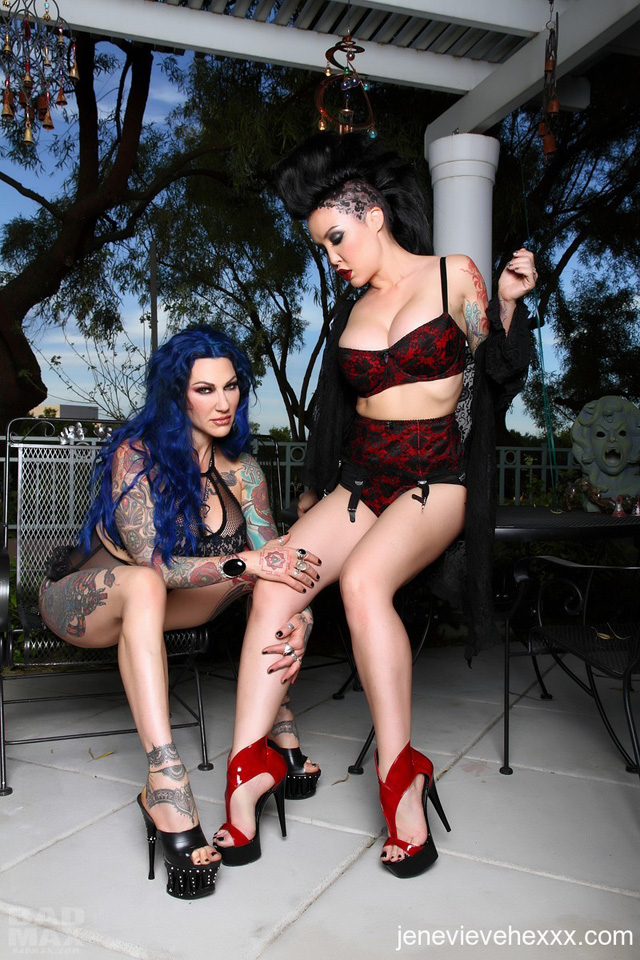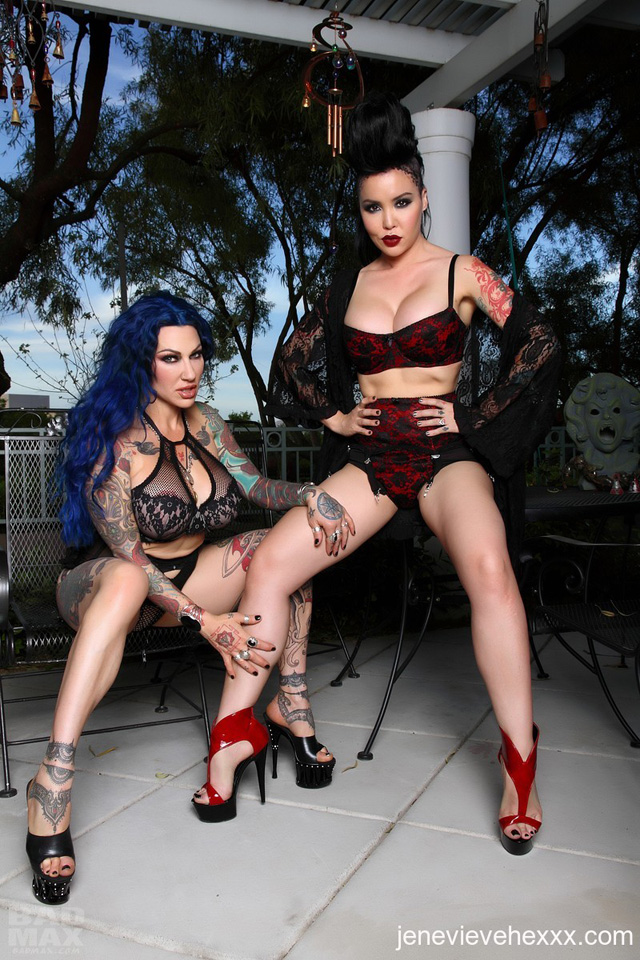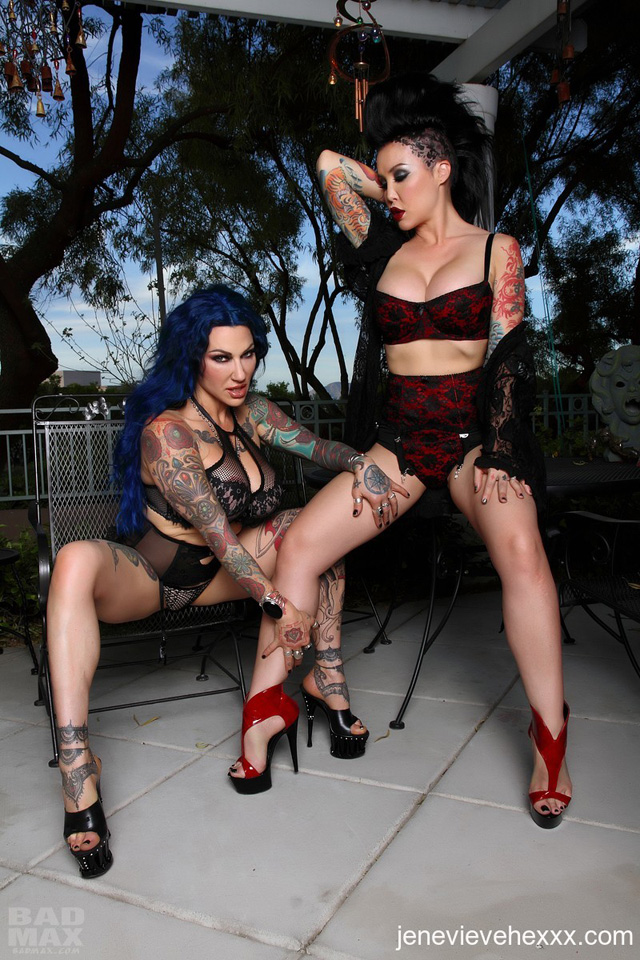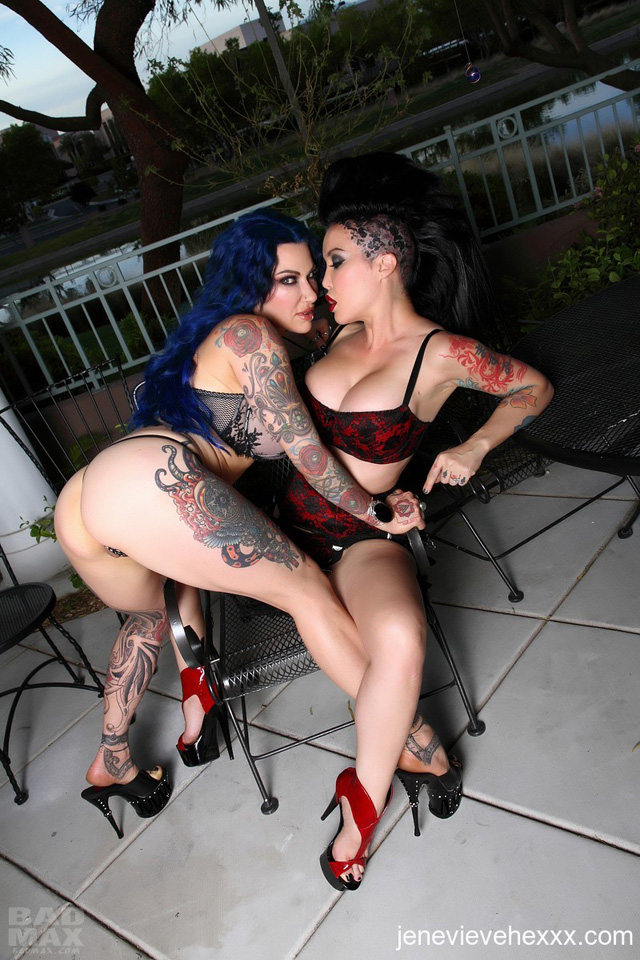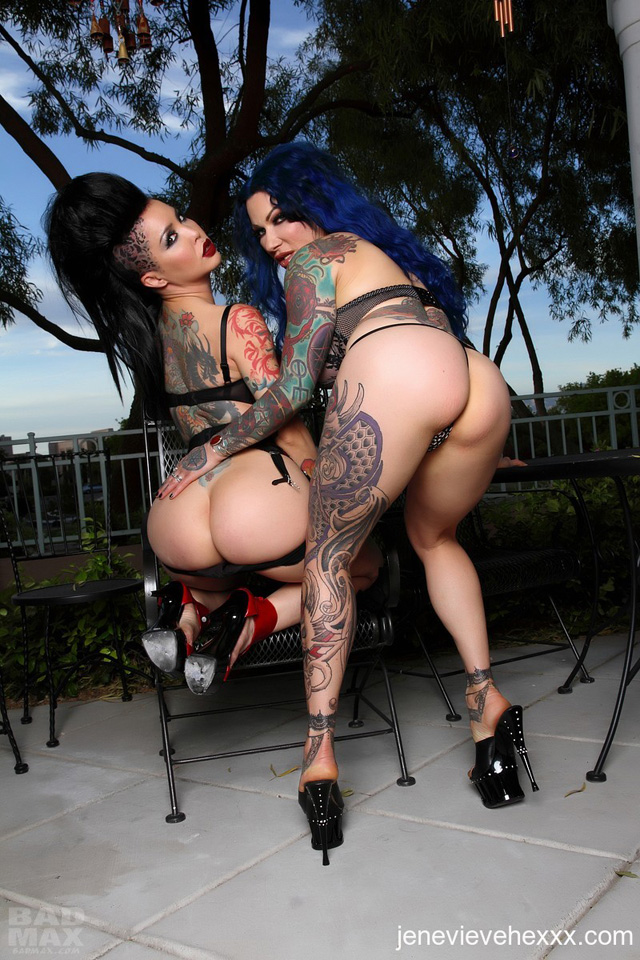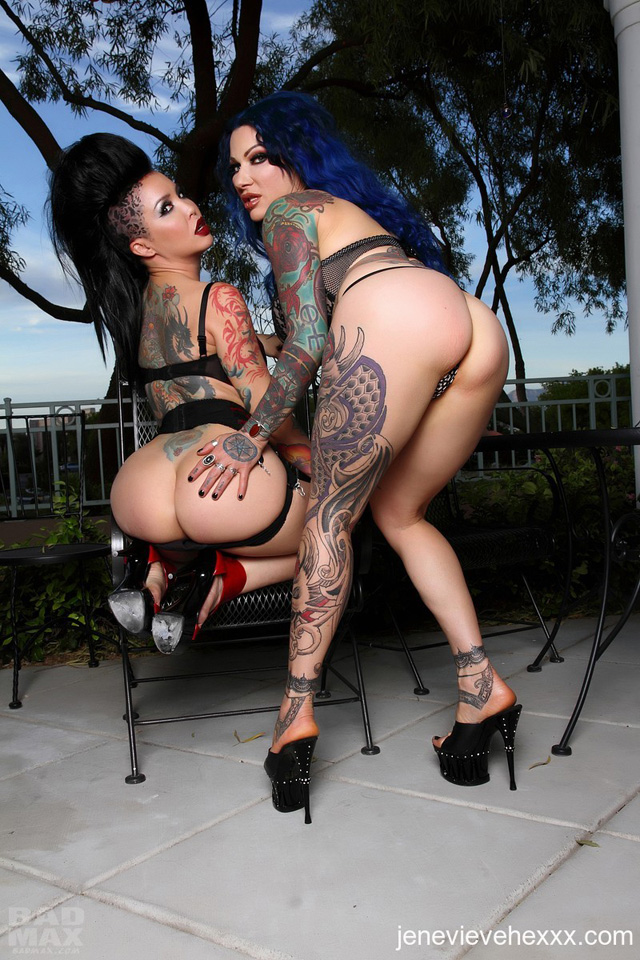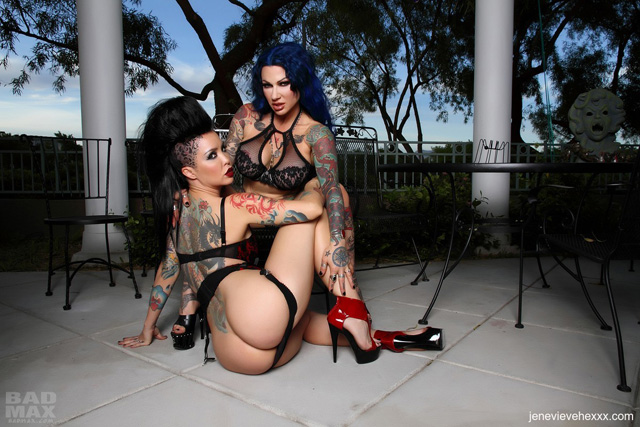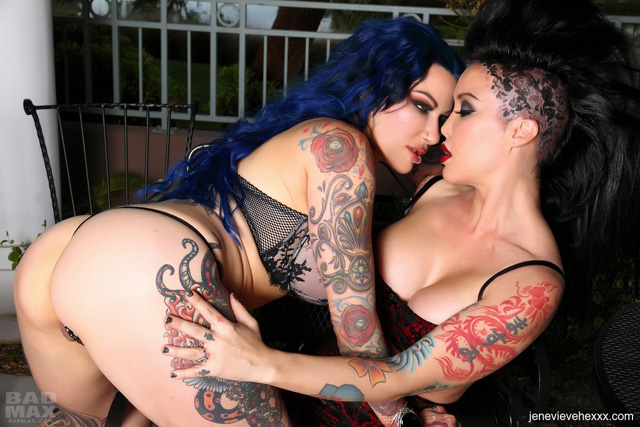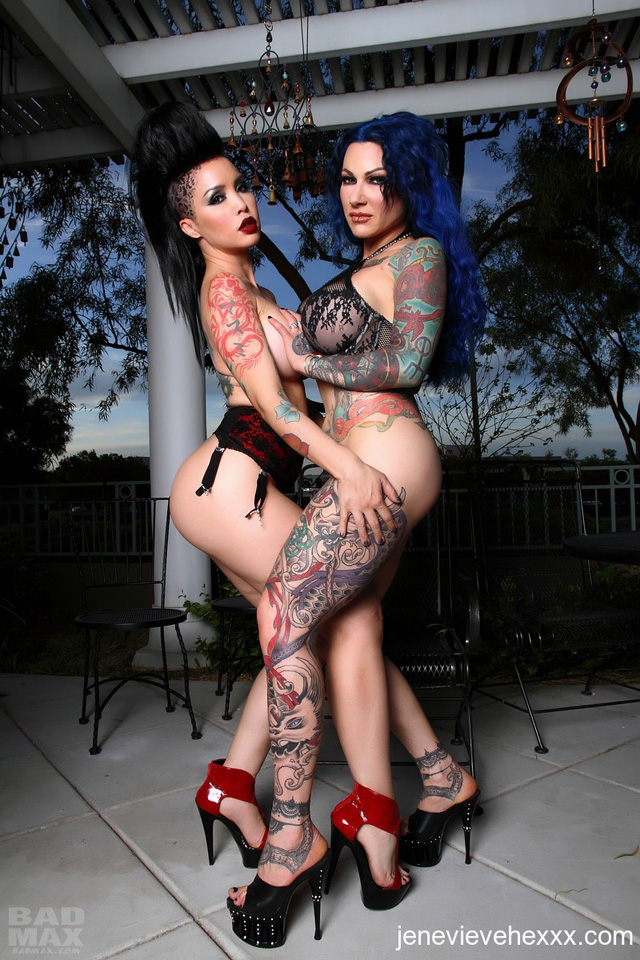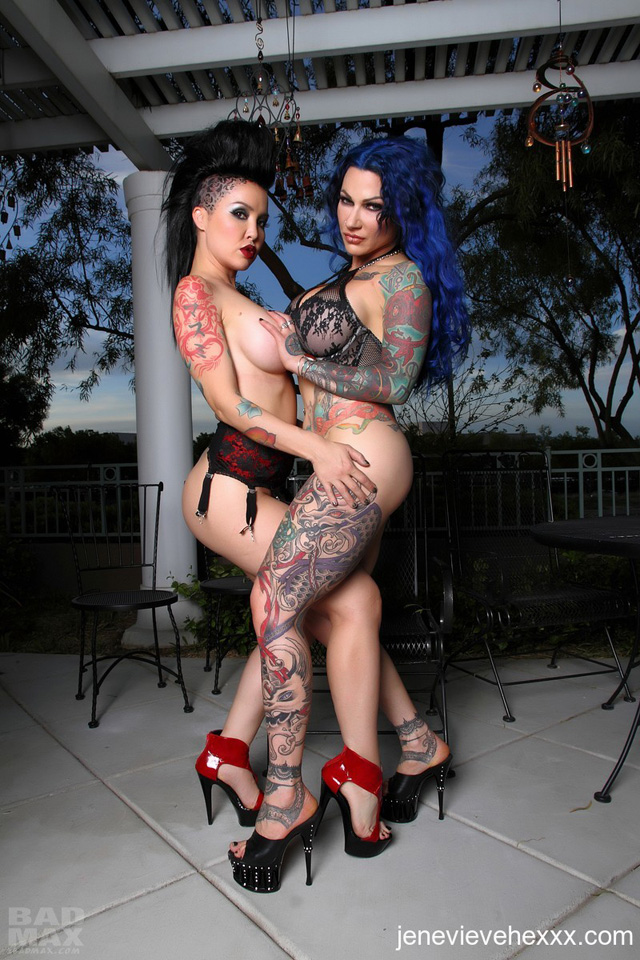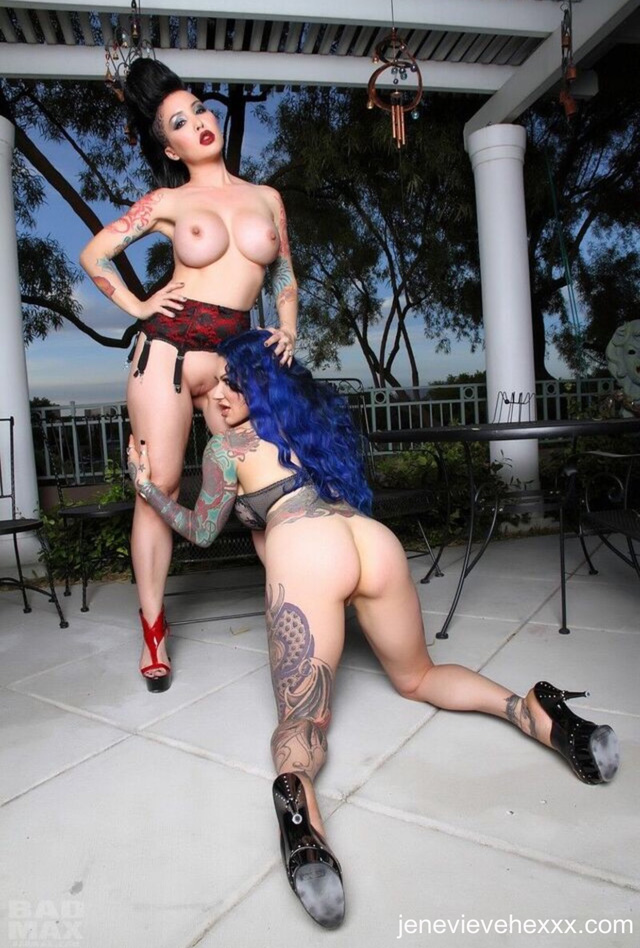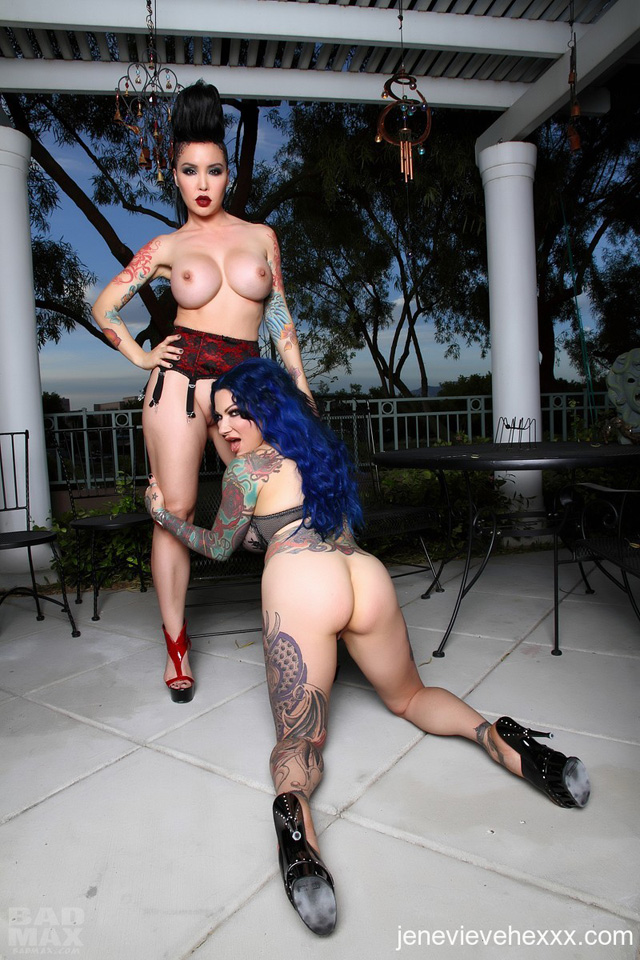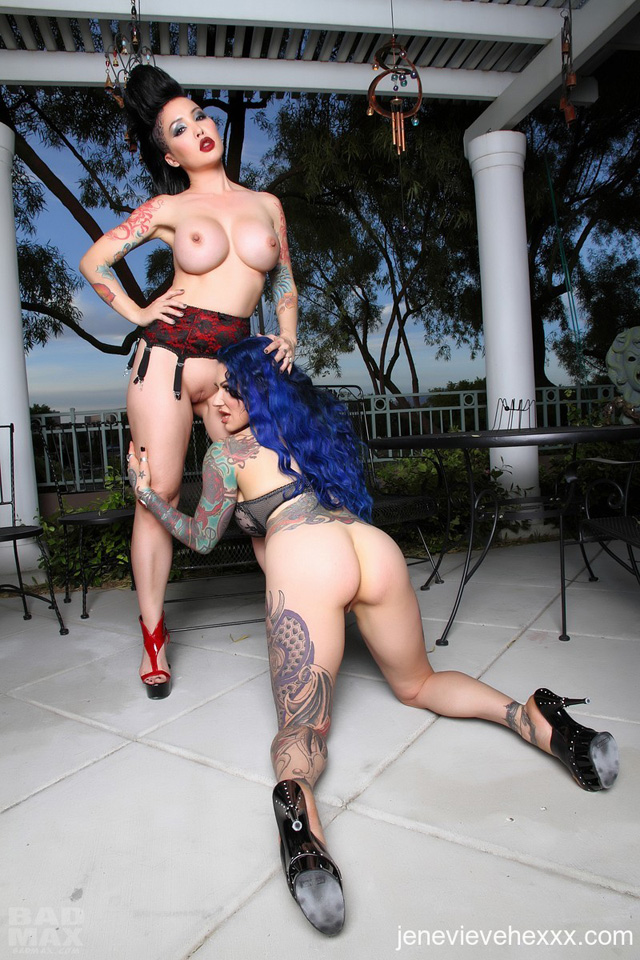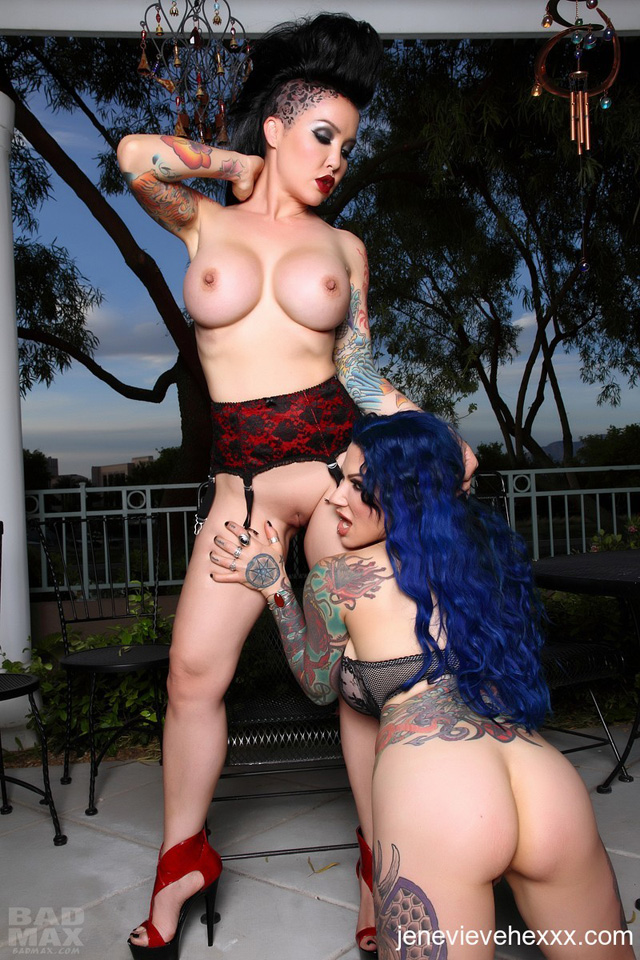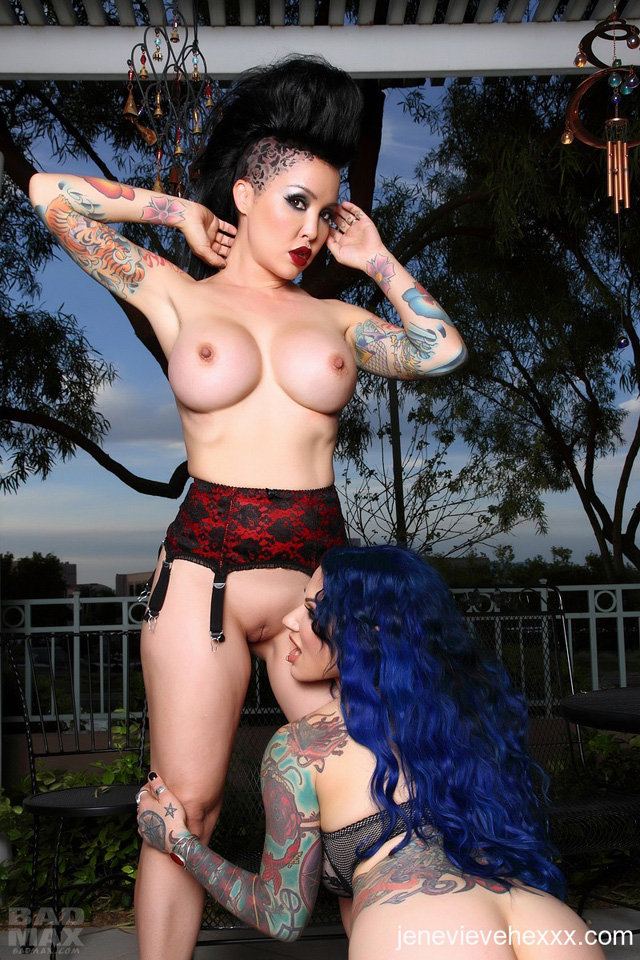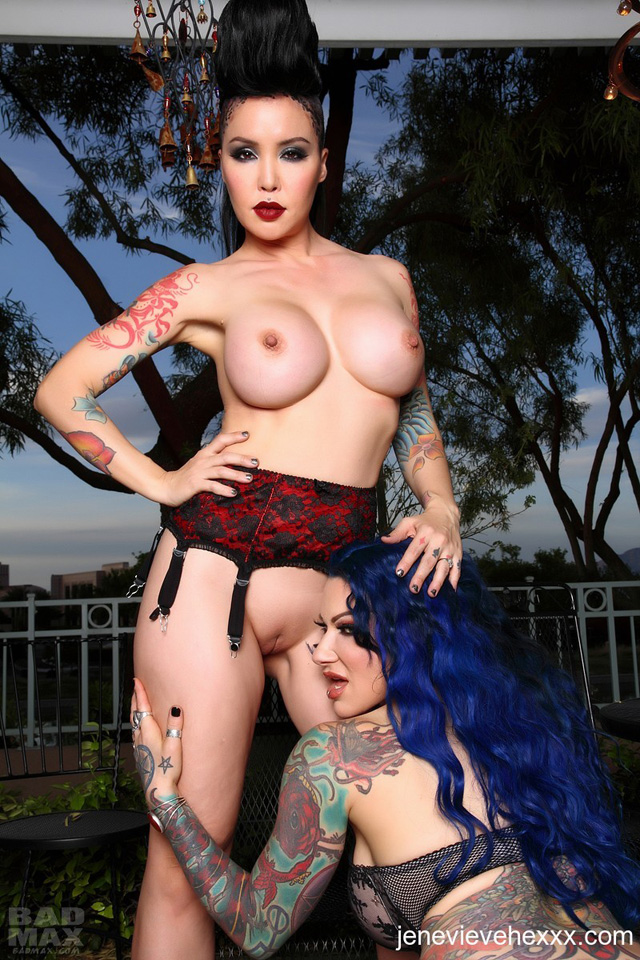 Are you ready to be enchanted by the one and only Jen Hexxx?  For more wild hardcore & lesbian sex with snake charming witchy babe Jenevieve Hexxx check out her Official Site!  Peep her sexy inked Asian lover & friend Masuimi Max aka Bad Max's Site too!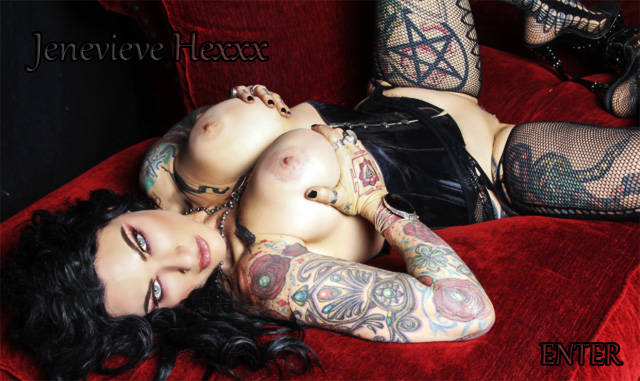 Continue reading Pornstar Interviews or return to cover of Porn Corporation magazine.
View more of Jenevieve Hexxx. Previous: Naughty & Nice: Jenevieve Hexxx & Lauren Phillips
More exclusive adult entertainer interviews:  Ryan Driller – Olive Glass – Sarah Vandella
Raven Bay – Jenna J Ross – Olivia Wilder –  Nikita Von James – Allison Moore – Karla Lane
Kayla Jane Danger – Natasha Starr – Karmen Karma – Leia Down – Mia Gold – Nora Noir
Looking for juicy editorials & interviews from the Adult Industry or Porn Corporation Girls?
Keep up on the latest & read our hottest topics:  New Porn Sites – Porn News & Adult Parodies
Sexy Black GF Quinn Coco is cleaning up the deck by her hottub when her boyfriend brings out his video camera.  She sees the opportunity and offers to strip for his video if he cleans the backyard for a week.  After getting Quinn naked he negotiates a blowjob out of the deal and before you know it he is fucking her tight pussy and blowing his load all over Quinn's smoking hot face!  Watch their sex tape and I promise you will go Crazy for Quinn Coco!  PLAY FREE CLIP to see Quinn titty fuck, booty shake on that dick & have a shuddering orgasm… $1 PASS to Black GFs!
WATCH THE TEASER CLIP of Quinn Coco stripping, shaking her juicy booty on top of her boyfriend's hard BBC, getting titty fucked and shaking from a wild orgasm in her amazing homemade sex video!  See all the hottest Black GFs with a $1 PASS now!
See more chocolate hunnies in the Ebony category or return to the cover of Porn Corporation.
Previous Black GFs article:  Sexy Black GF Harmony Rose Tight Booty Sex
View all of the Black GFs articles. Want more GFs?  Visit our Girlfriends category.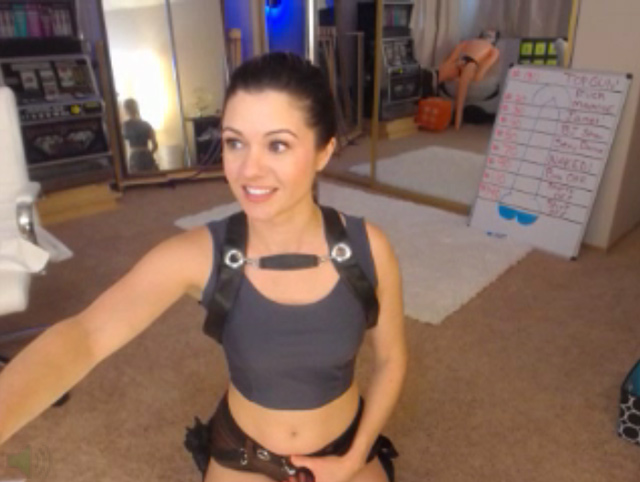 Today Ginny Potter is dressed up as Tomb Raider's Lara Croft and is dancing around the stripper's pole, spanking herself with a paddle & teasing on cam!  Don't you want to watch Lara Croft masturbating for free?  Tip Ginny 99 tokens to receive her Lara Croft porn video too.  Tune in now to this awesome cosplay sex show with Ginny Potter live on My Free Cams now!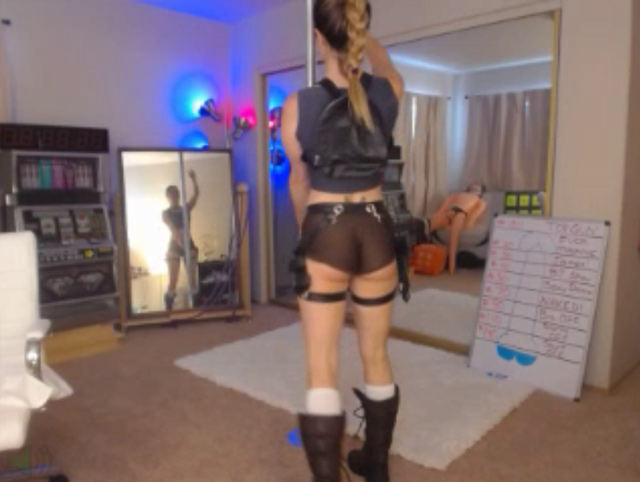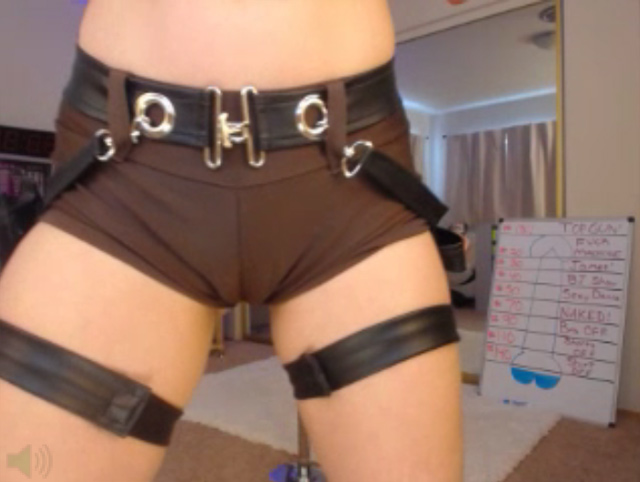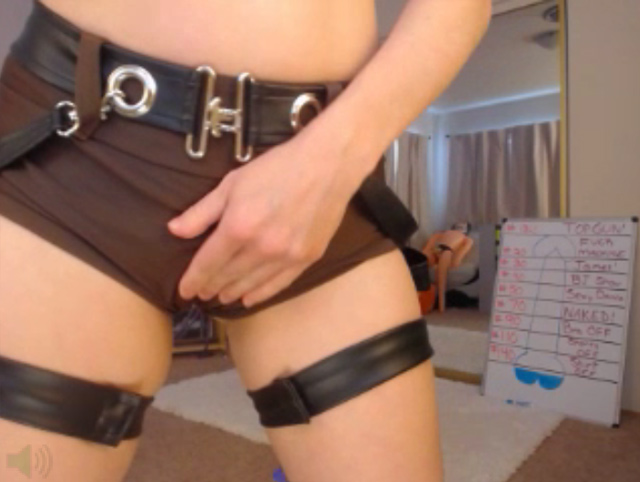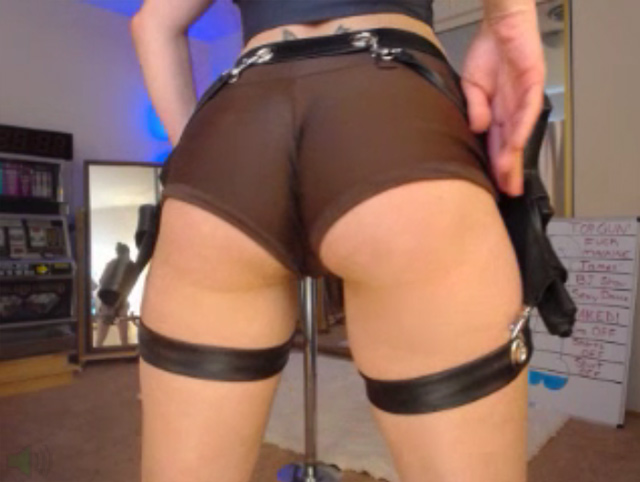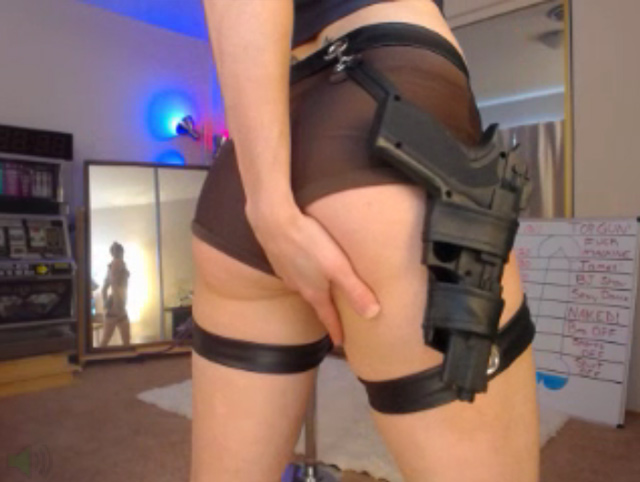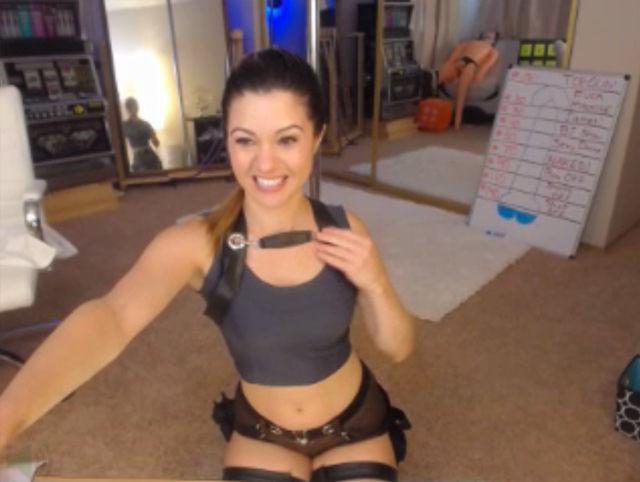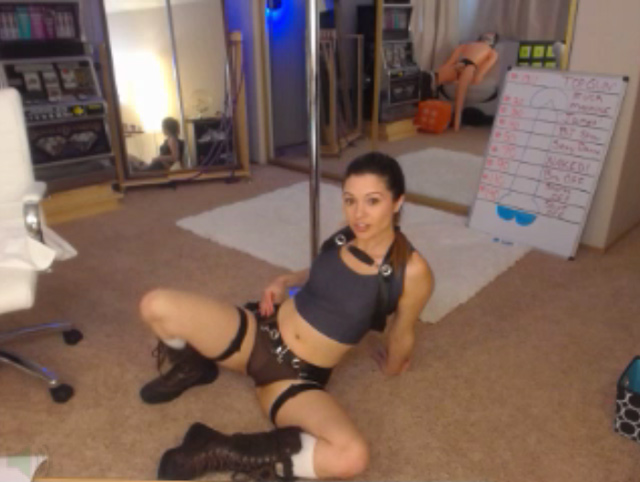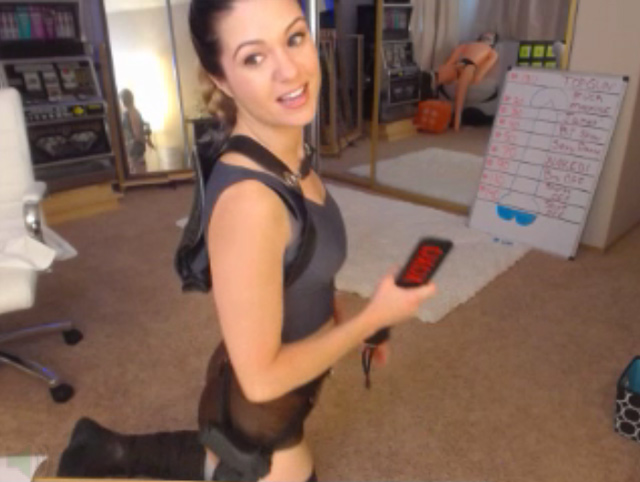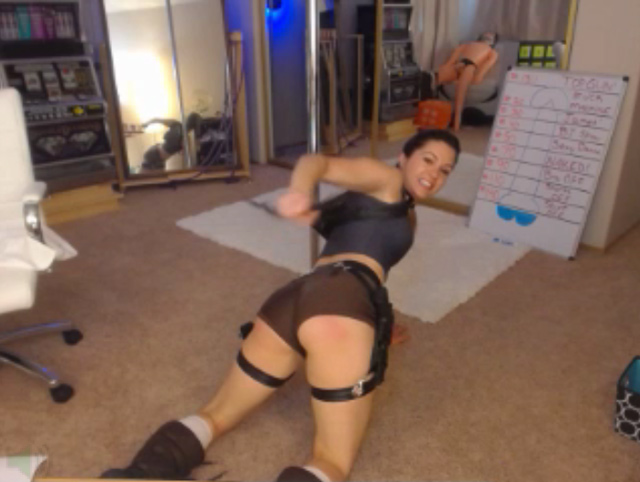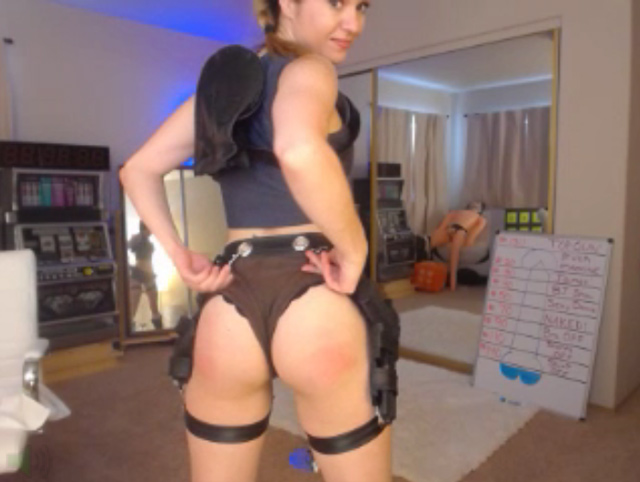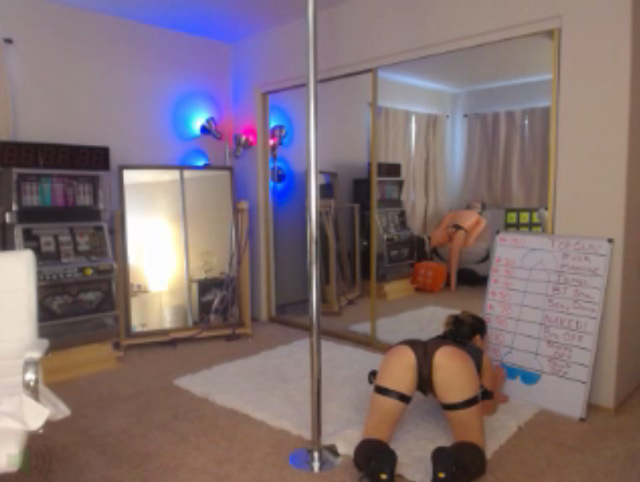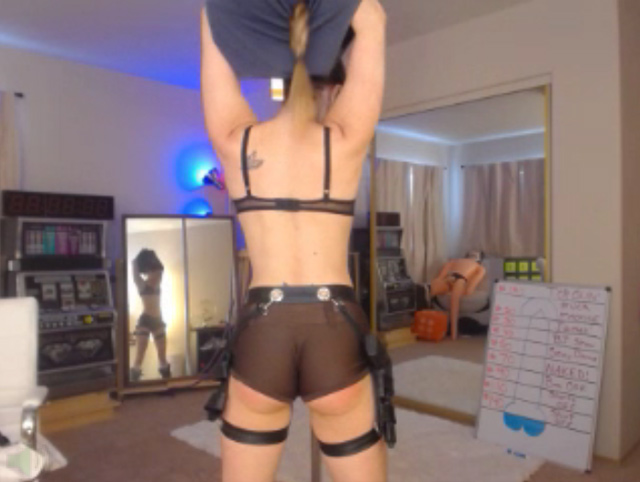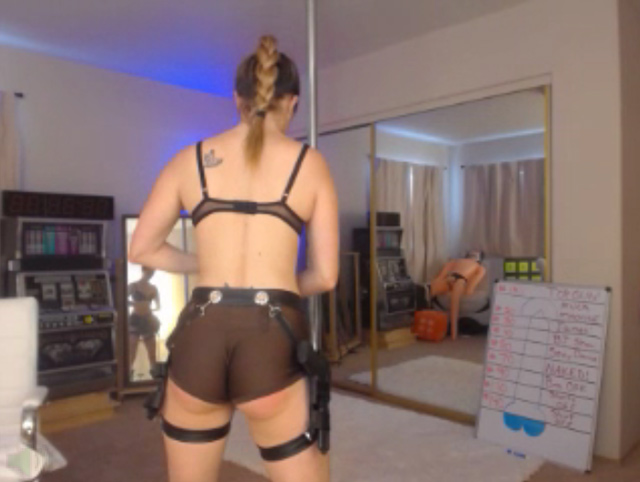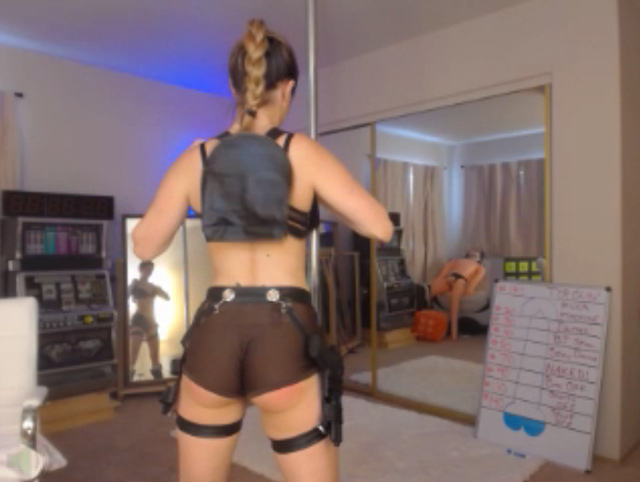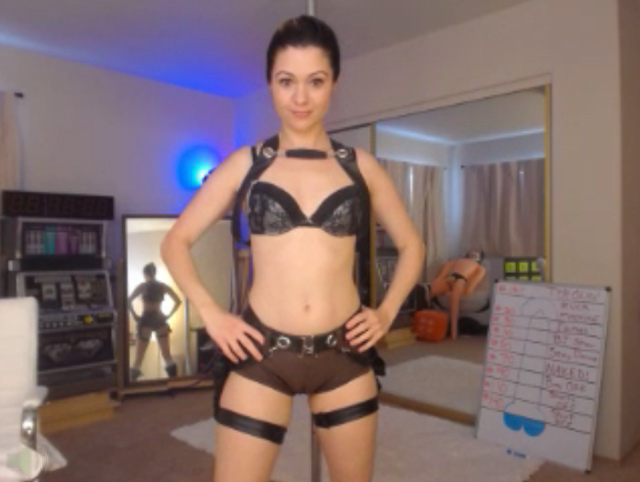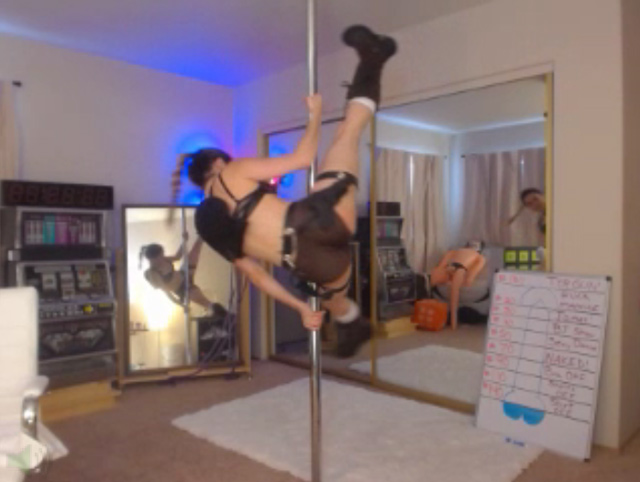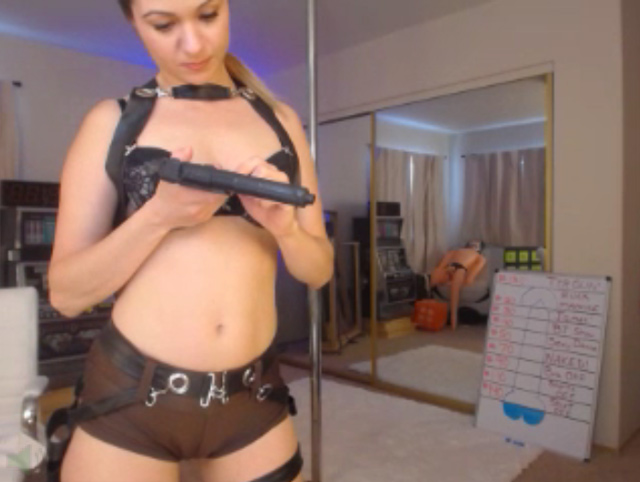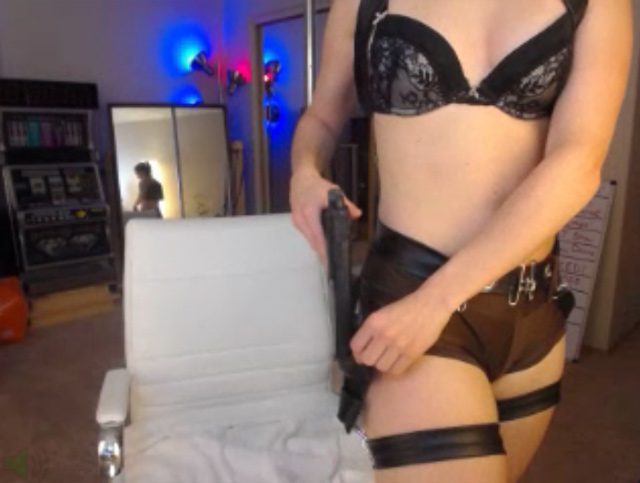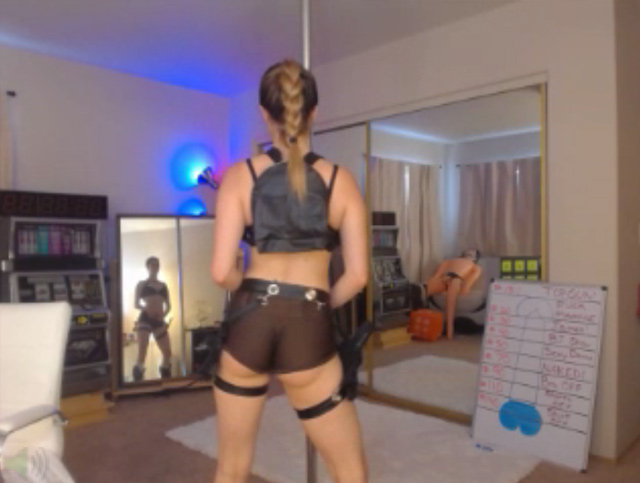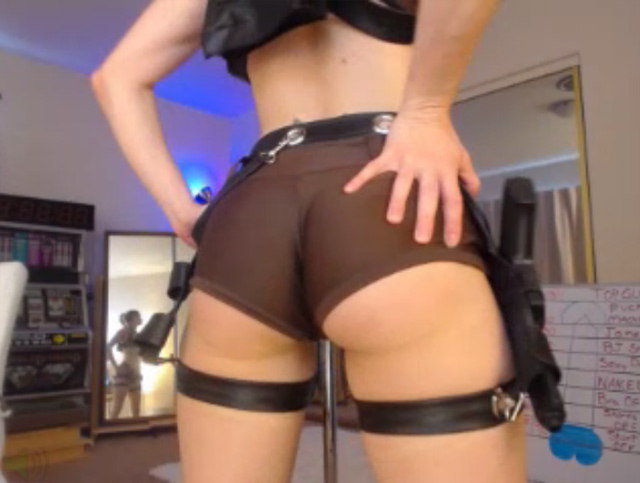 Tune into Ginny Potter's live cam chat HERE NOW to check out her awesome cosplay as Lara Croft stripping around the pole and masturbating and show this model some love by sending tips her way!  Get your 100% free membership to watch nude cam girls 24/7. No sign up required to watch!  See all the models online.
Return to the cover of Porn Corporation magazine or view all the girls in our Live Cams category.
See all the articles starring models in free photos & videos from My Free Cams on our site.
Previous MFC article: Live Webcam: Busty Blonde Lily Ivy Is The Best GFE
More Ginny Potter Shows:  Cam Girl Rides & Cums On A Pogo Stick Dildo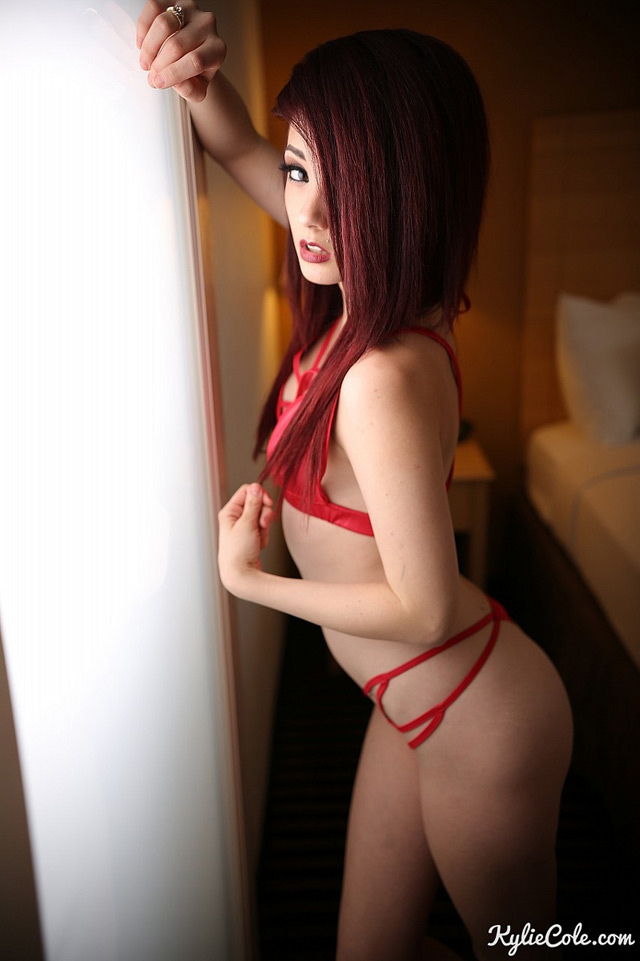 Redhead model Kylie Cole looks tempting as she exposes her perky small breasts in this sexy red lingerie.  Do you want to see more of this smoldering babe Kylie?  Enter Kylie Cole's Official Site!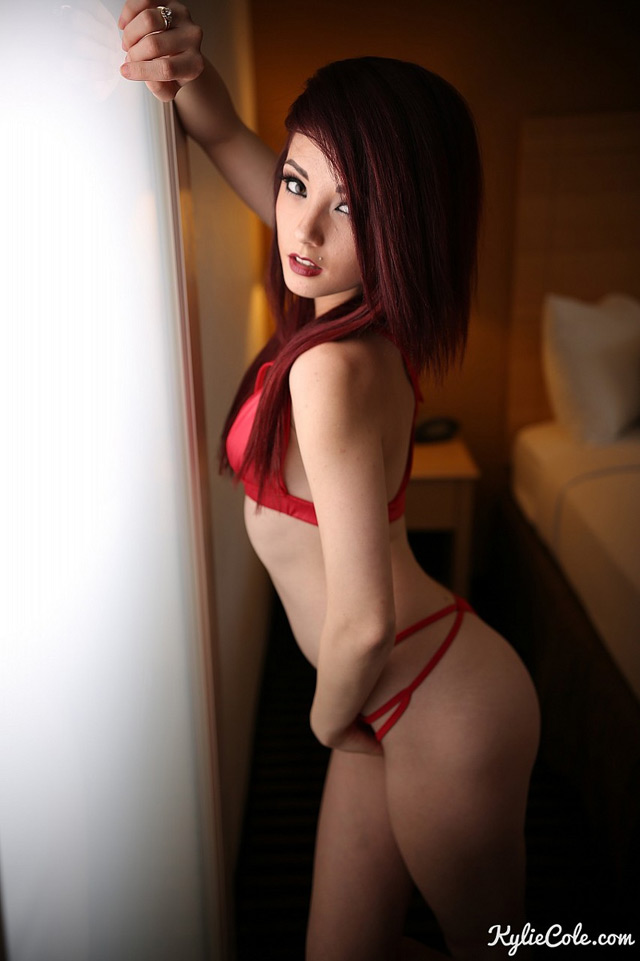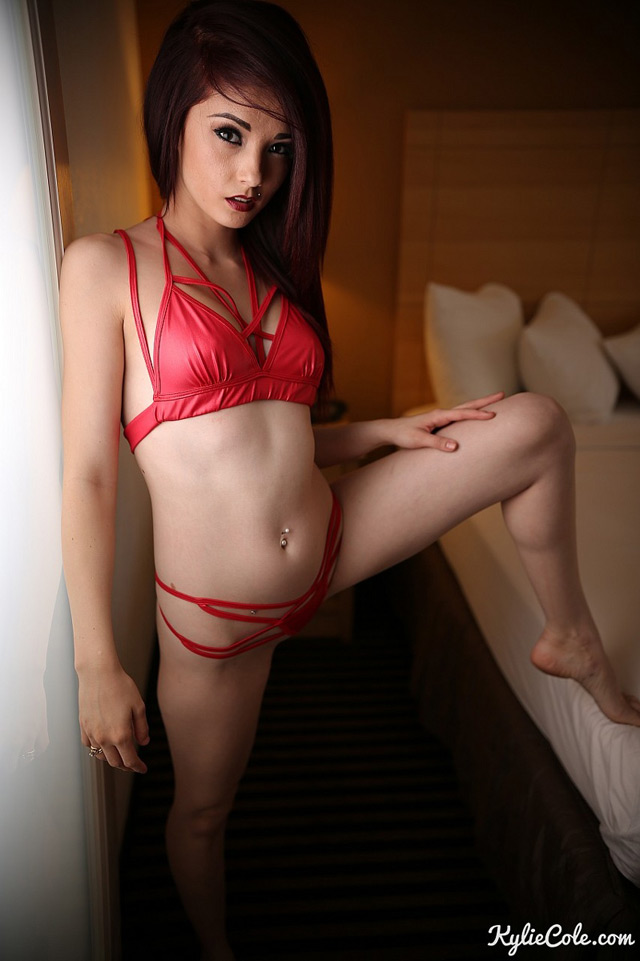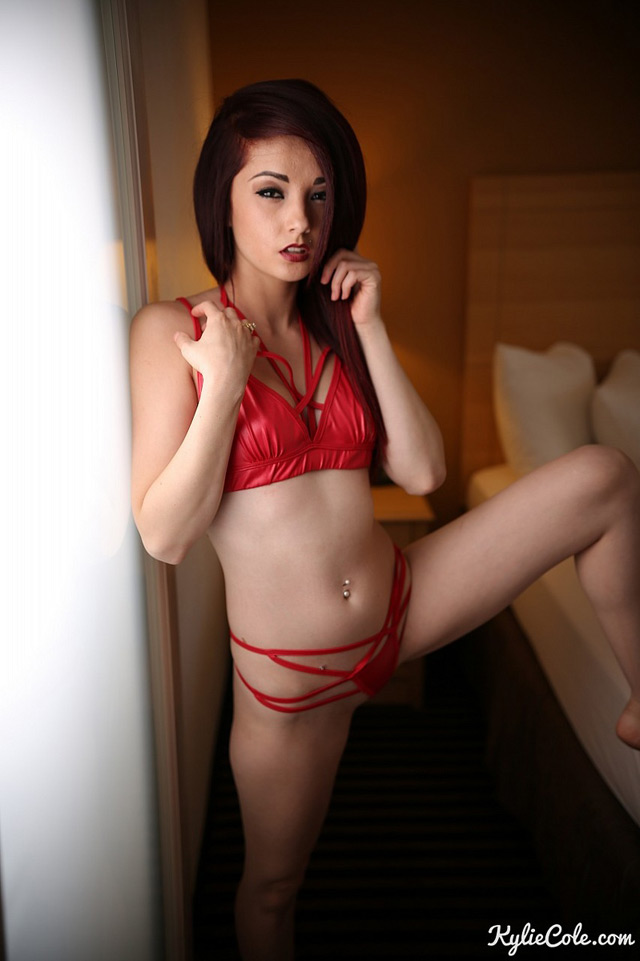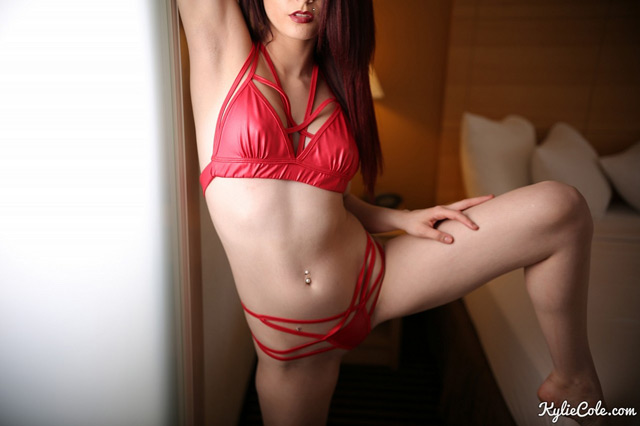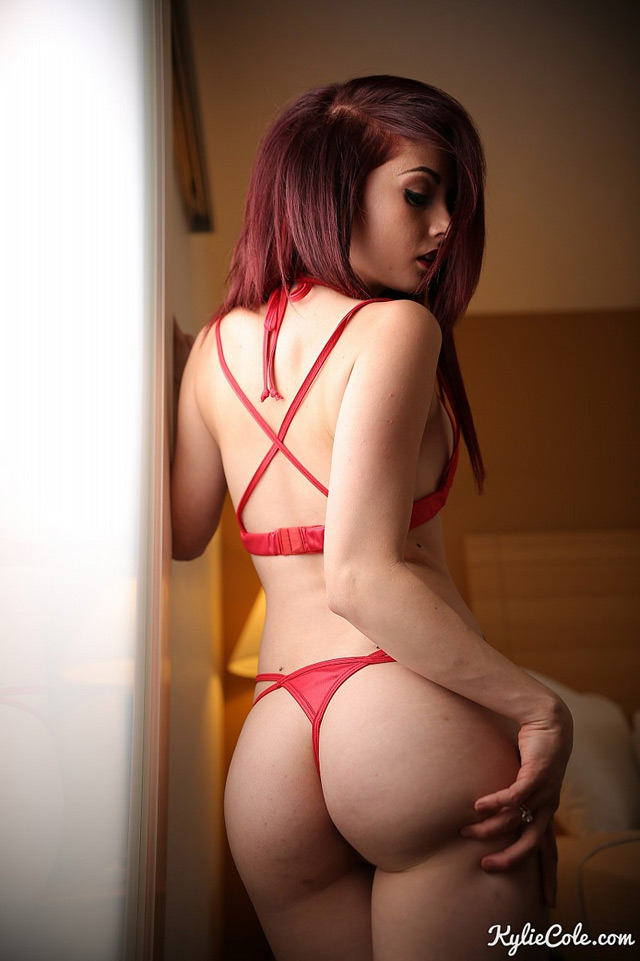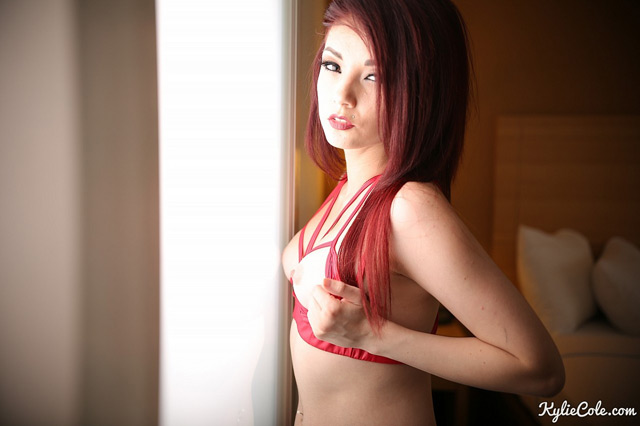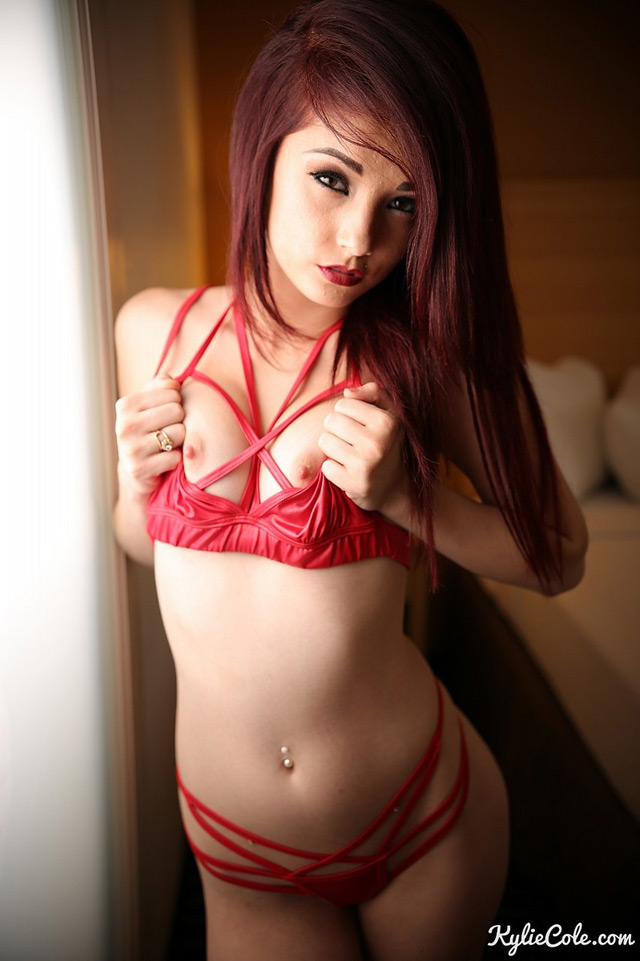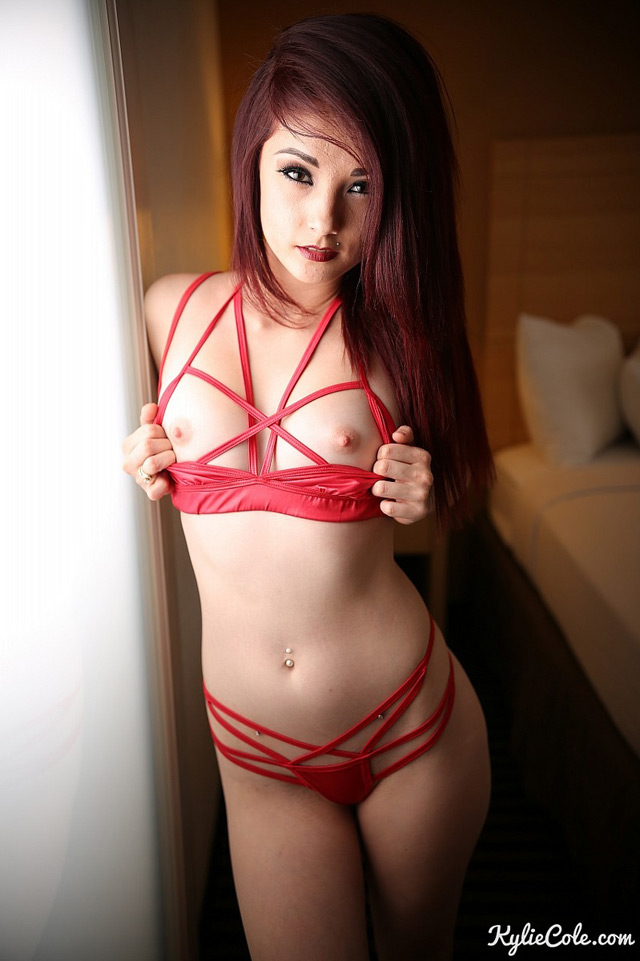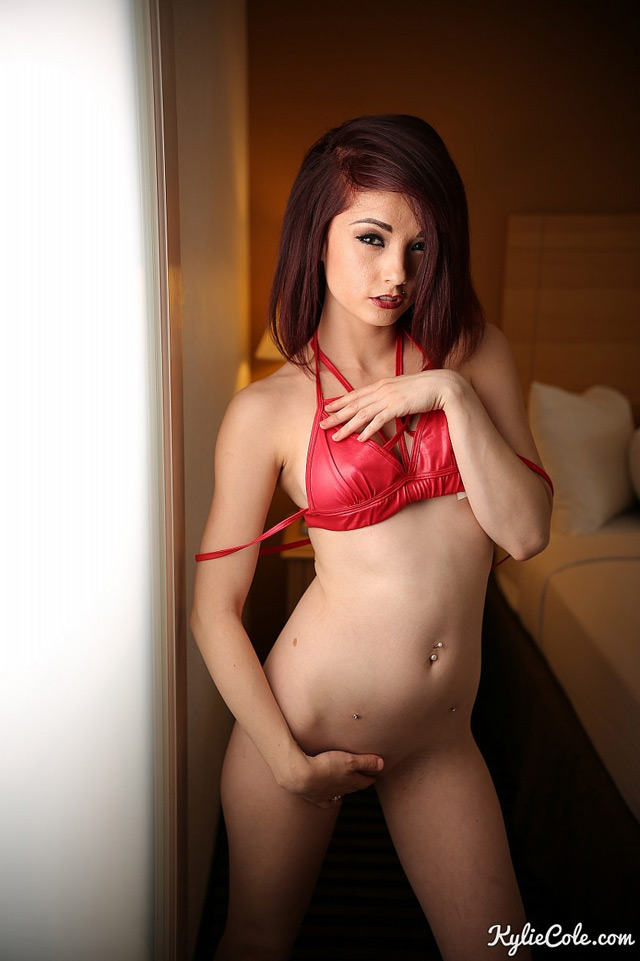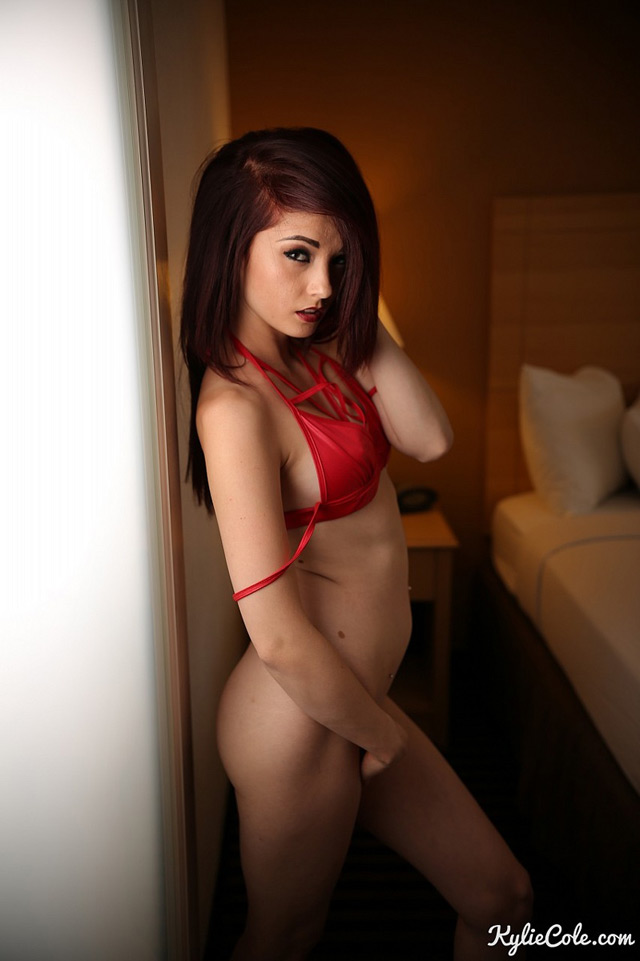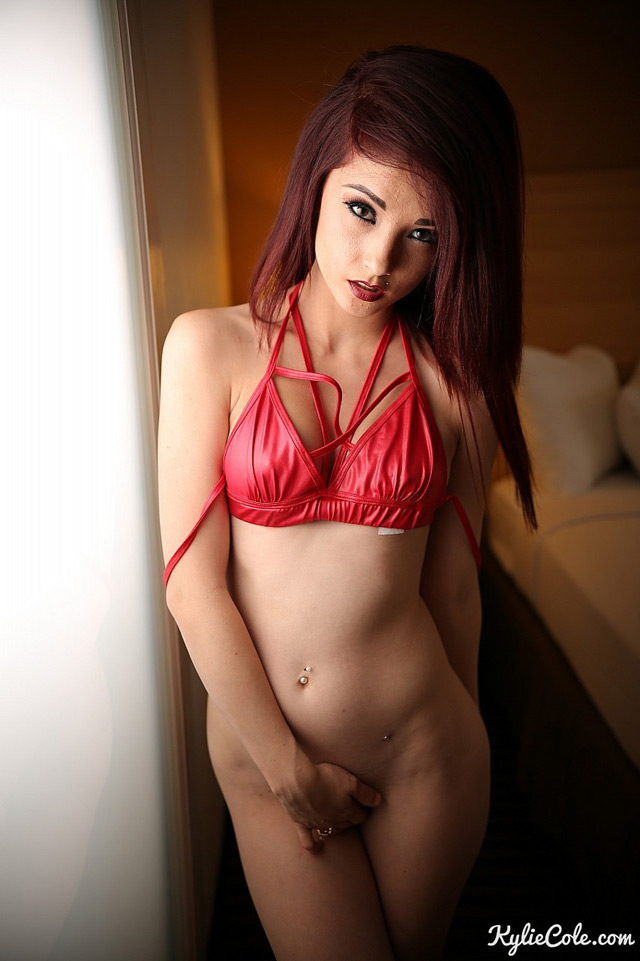 Enter Kylie Cole's Official Site for all her HD videos & high resolution photo sets.  Also, get your exclusive Kylie Cole first time zips only at Prism Zips!

Continue reading in the Solo Girls category or return to the cover of Porn Corporation magazine.
View all the Kylie Cole articles.  Previous:  Kylie Cole Pink Hot Tease Under Graffitied Bridge
Kylie Cole's First Time Playing With Her Pussy! – Kylie Cole's First Time Fully Nude On Camera!

Check out Kylie's brand new zip set exposing her pussy & playing with it!  SEE THE ZIP.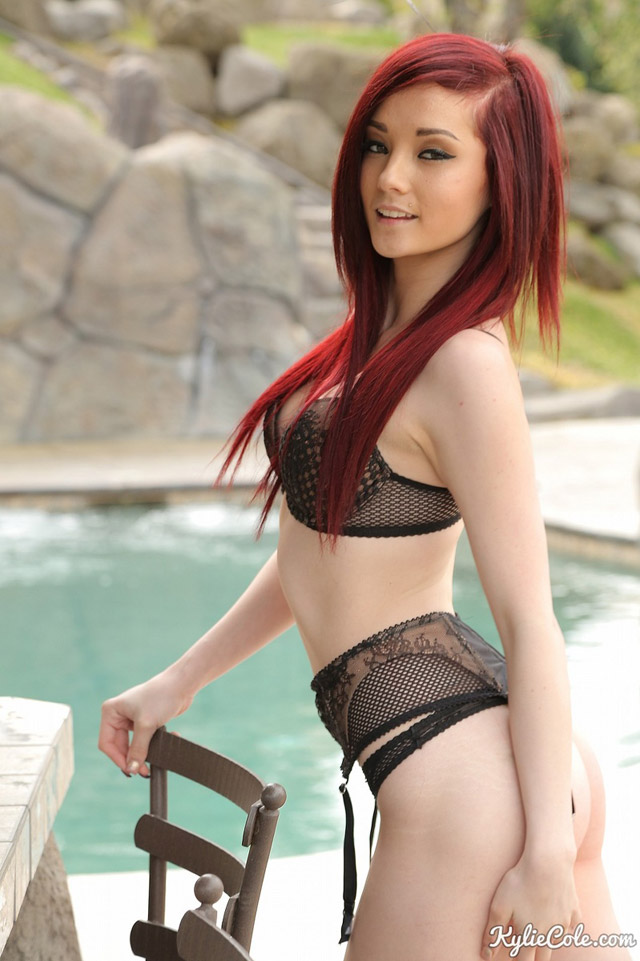 Kylie Cole looks so tempting in her black lingerie as she gives you a striptease at the poolside bar!  Watch her flashing her sweet & perky natural small titties…  Enter Kylie Cole's Official Site!  Want the latest Kylie Cole news?  Check out this brand new first time Kylie Cole zip set HERE in her first timer exposing her pussy and playing with her sweet shaved twat only at Prism Zips.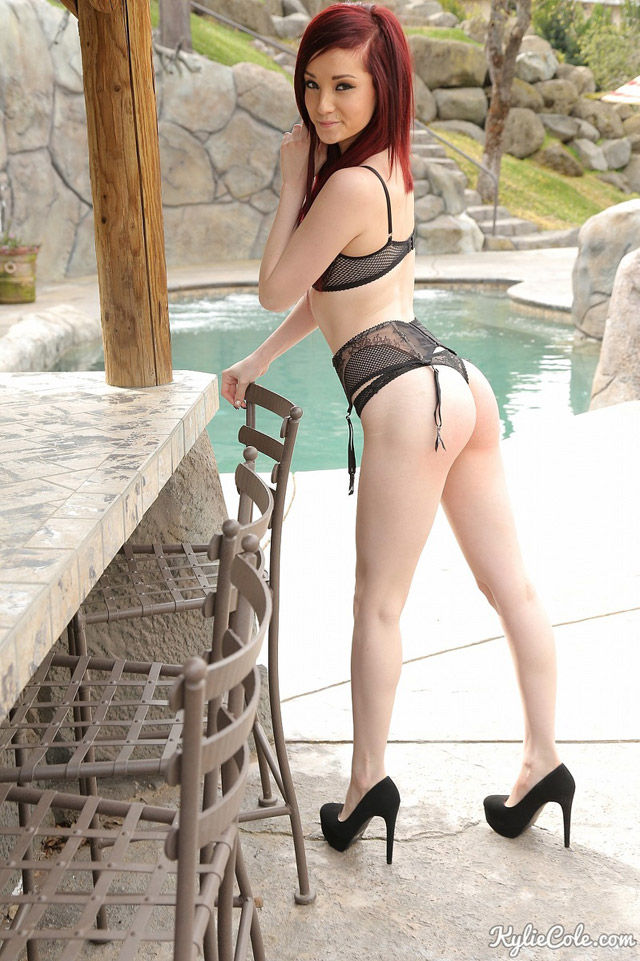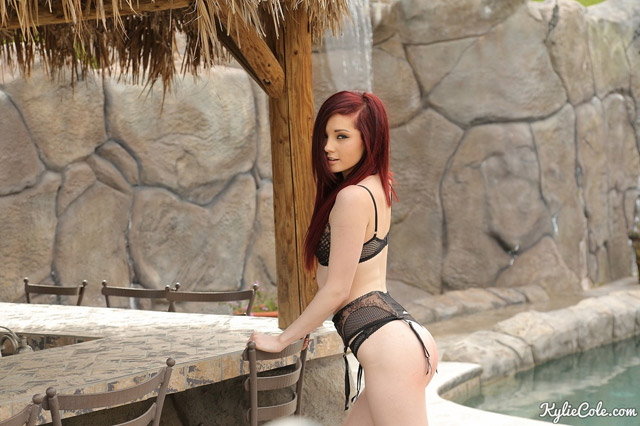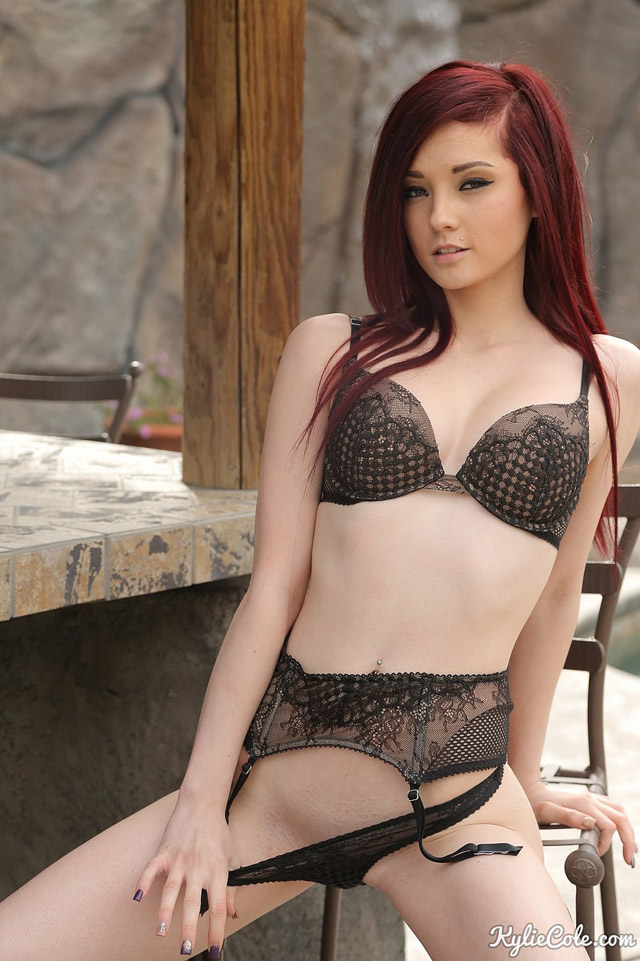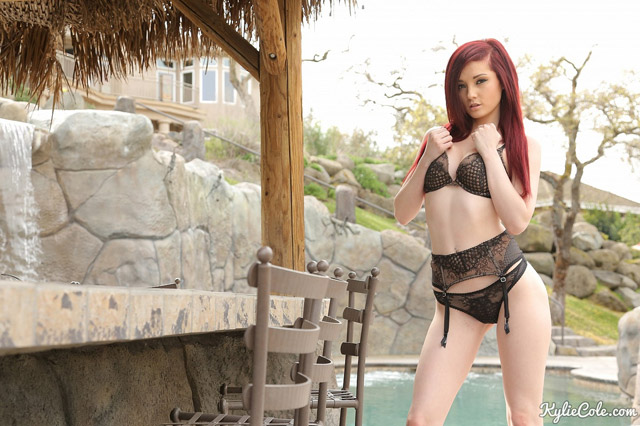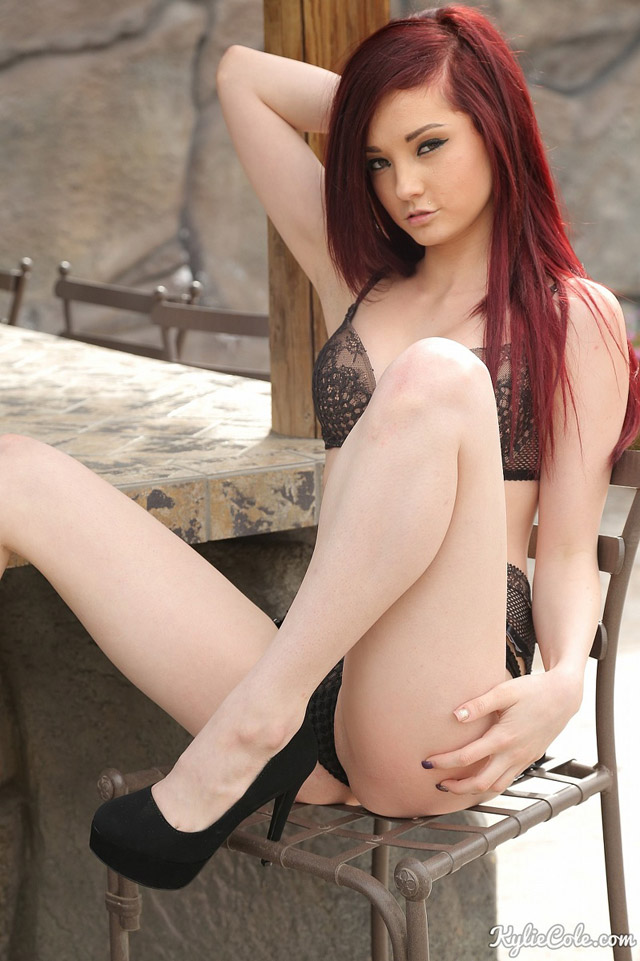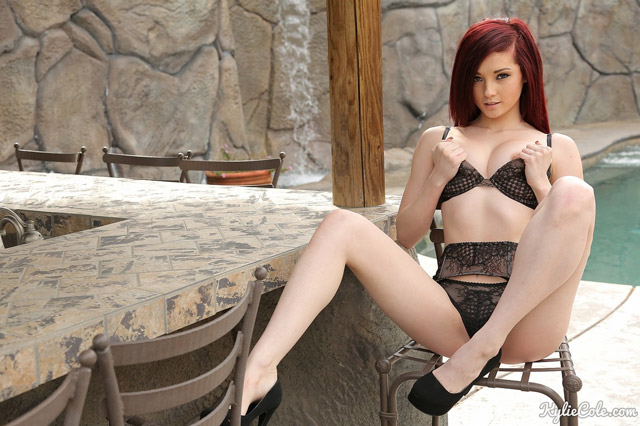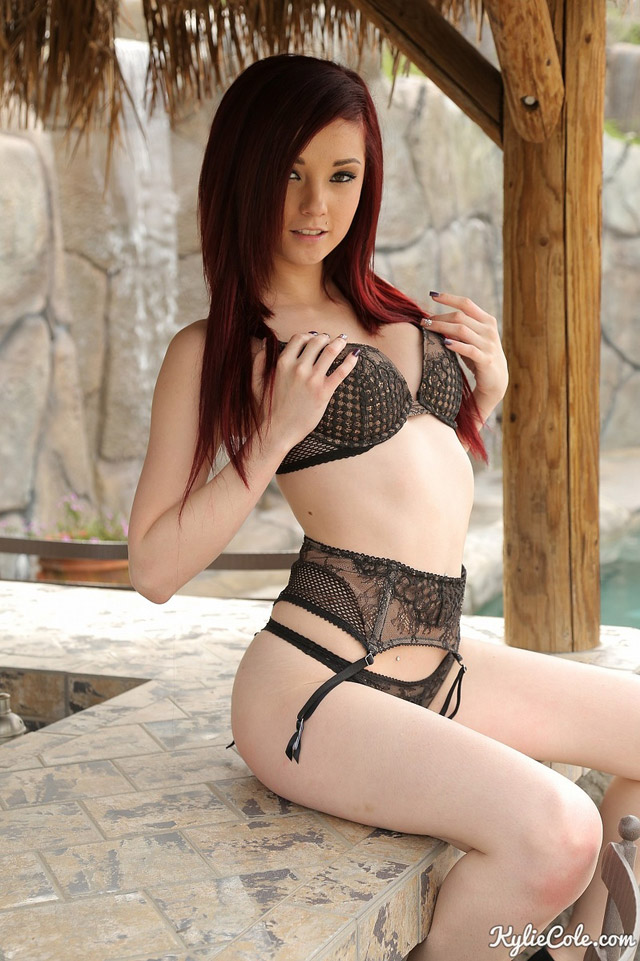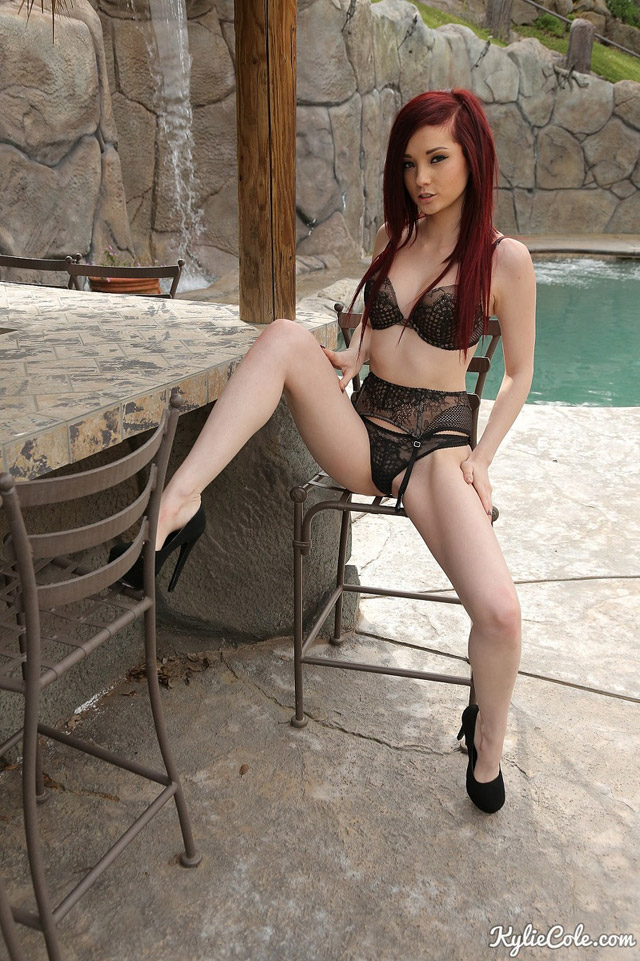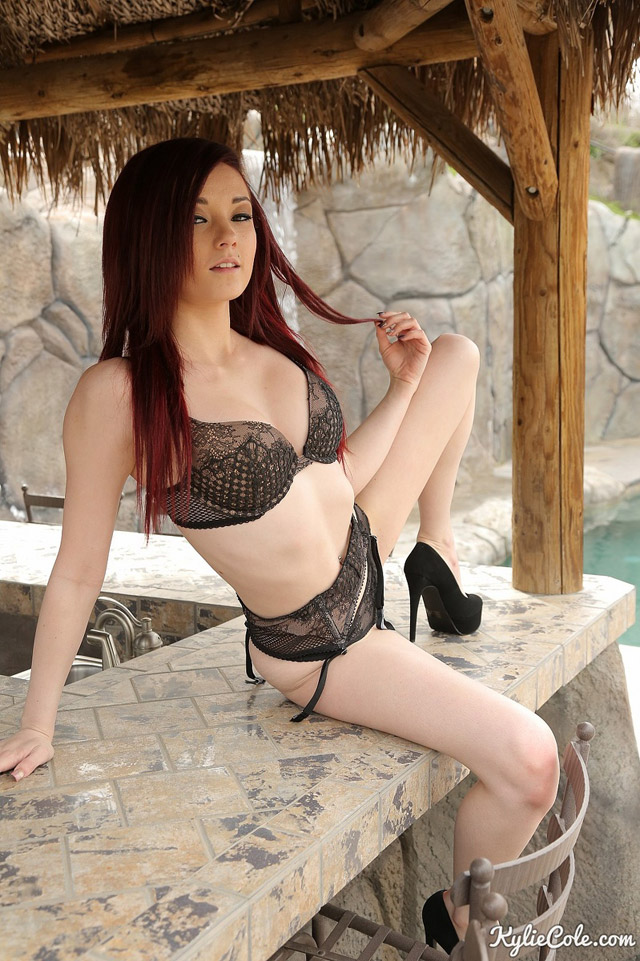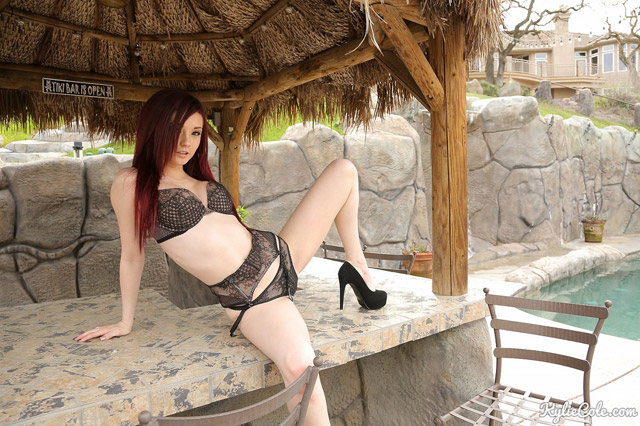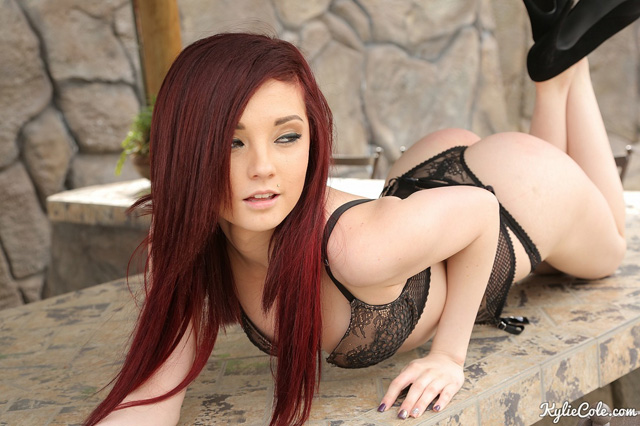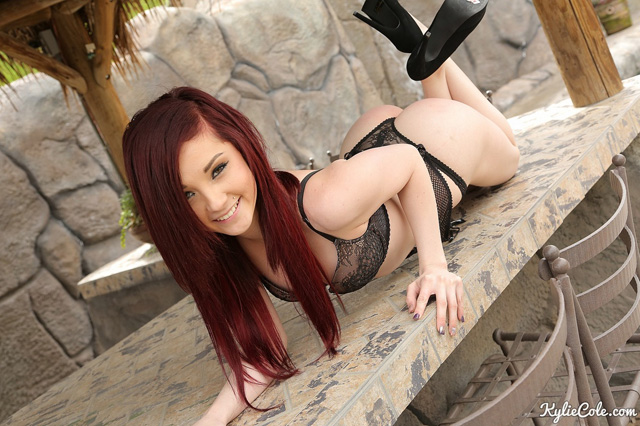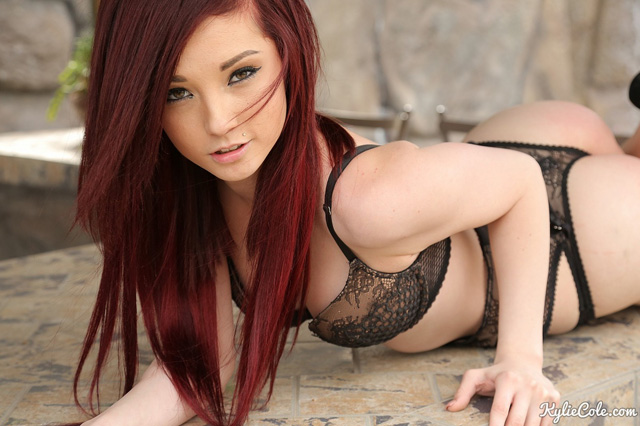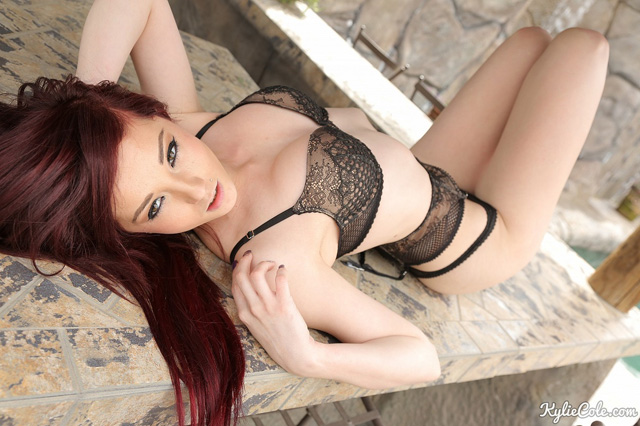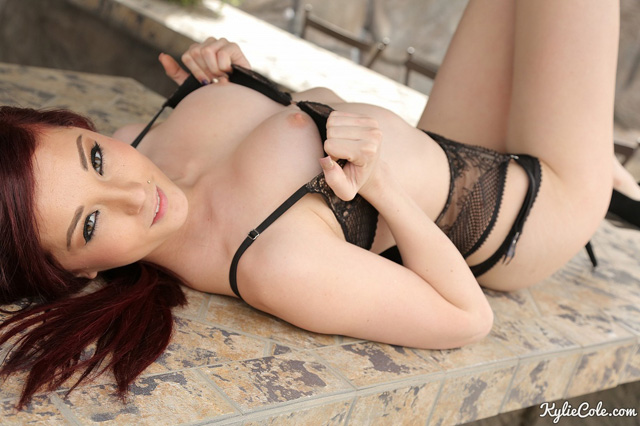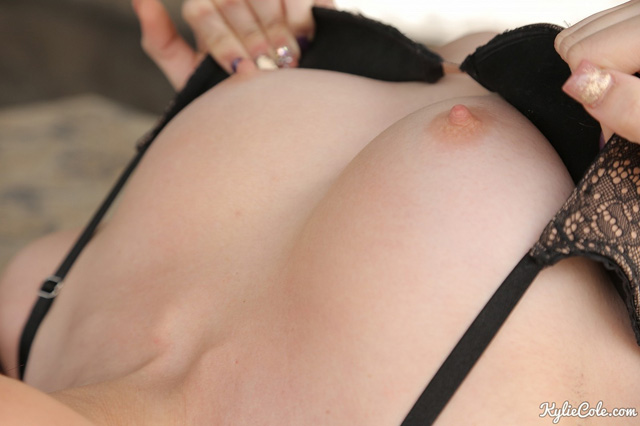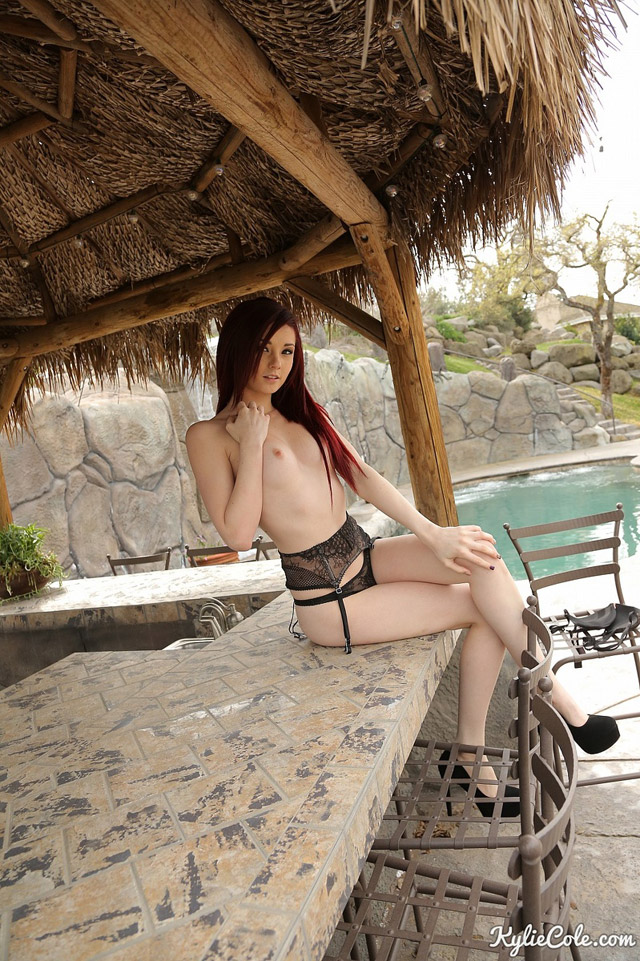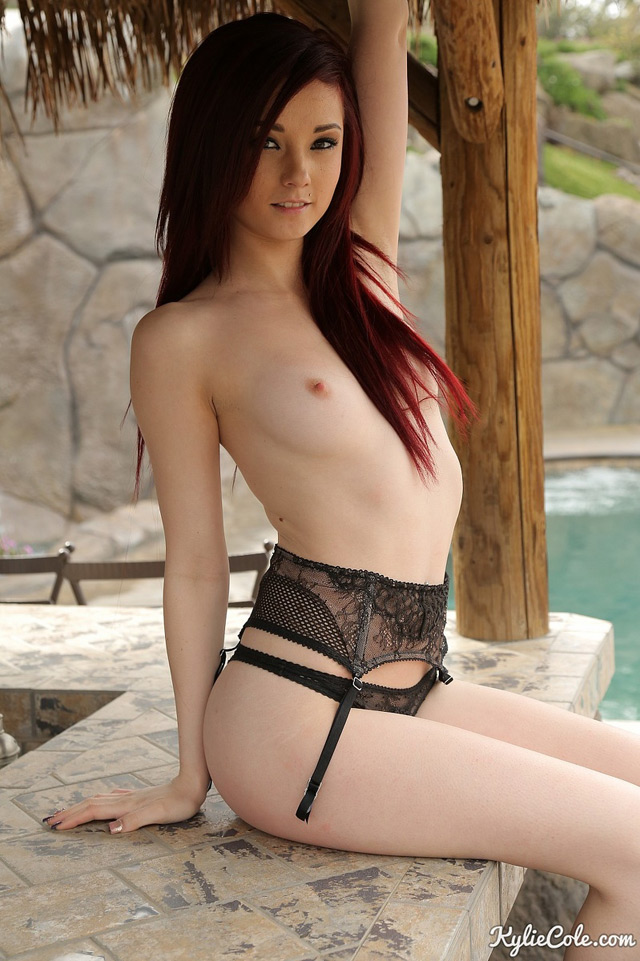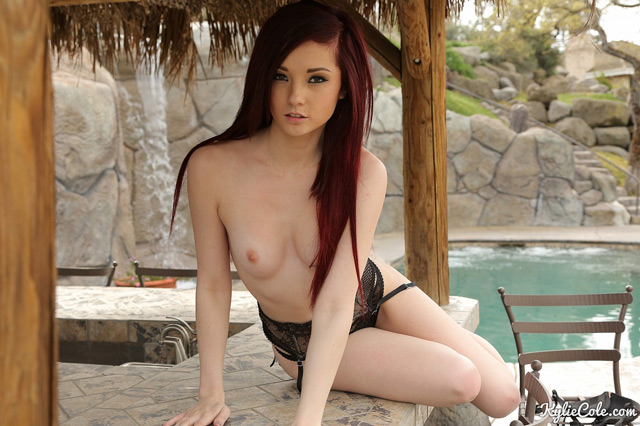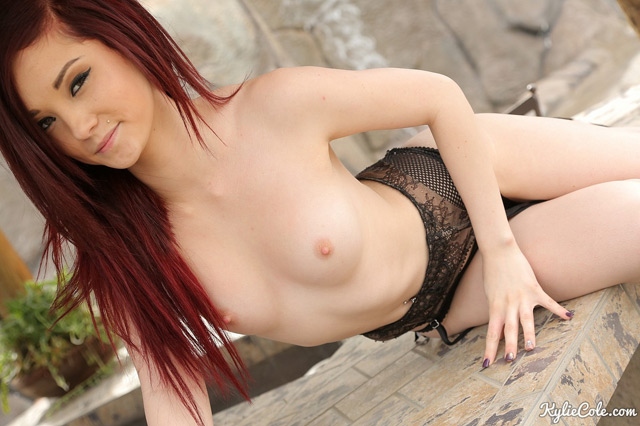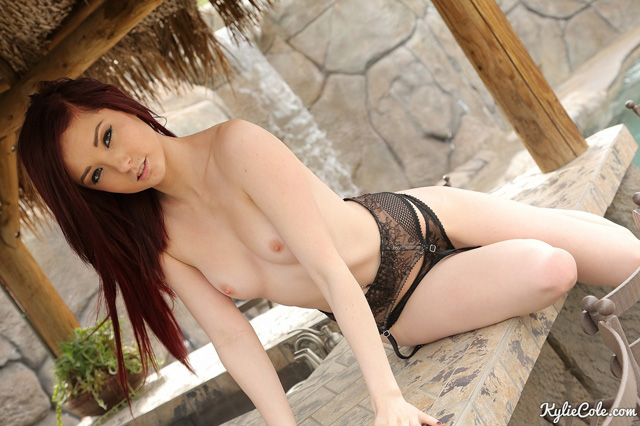 Enter Kylie Cole's Official Site for her exclusive HD photos, videos and cam shows.  Zero Day Kylie Cole NEWS:  Brand new Kylie Cole zip set exposing her pussy in full frontal nudity & playing with it with her fingers!  See the zip set here only at Prism Zips!

Continue reading in the Solo Girls category or return to the cover of Porn Corporation magazine.
View all the Kylie Cole articles. Previous:  Kylie Cole Frosts Her Sweet Body In Cupcake Icing

Check out Kylie's brand new zip set exposing her pussy & playing with it!  SEE THE ZIP.
Previous top Kylie Cole news:  Kylie Cole's First Time Fully Nude On Camera!
This week's top adult news:  Sarah Vandella Interview For Porn Corporation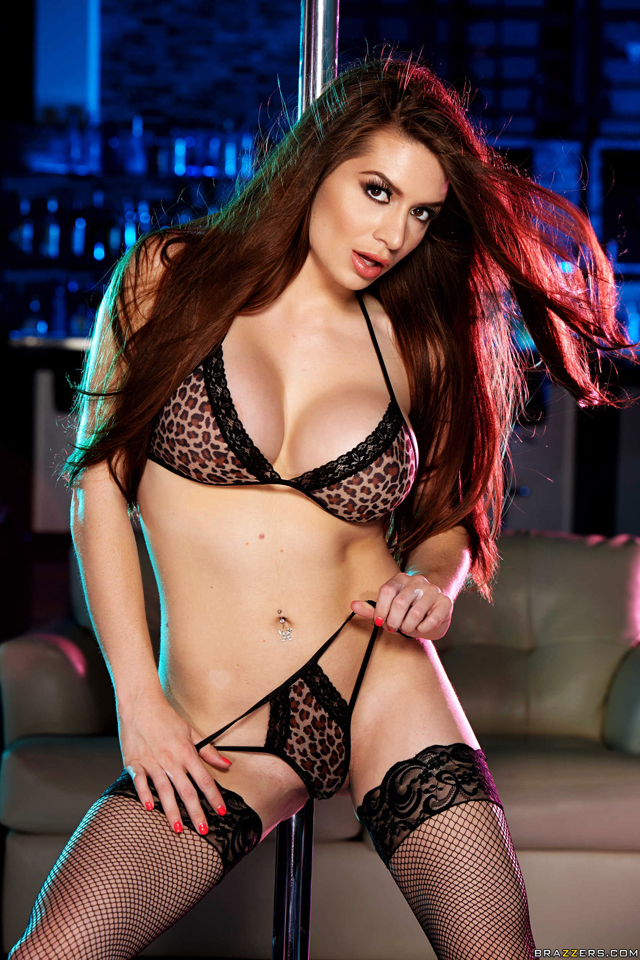 Veronica Vain is working tonight at the club stripping.  Sexy blonde GF Aaliyah Love is brought to the strip club by her man Ryan Driller.  It's Aaliyah's first time watching strippers and she is pretty nervous and uncomfortable!  However Veronica Vain starts doing some amazing acrobatic moves on the strip pole and Aaliyah is impressed so Ryan convinces her to go give her a tip!  Aaliyah is getting excited when Ryan starts petting her pussy through her panties up her dress.  Meanwhile, stripper Veronica Vian is getting turned on by the horny couple!  This wild couple has a threesome with a stripper at the club!  Watch the full video now with your $1 PASS to Brazzers!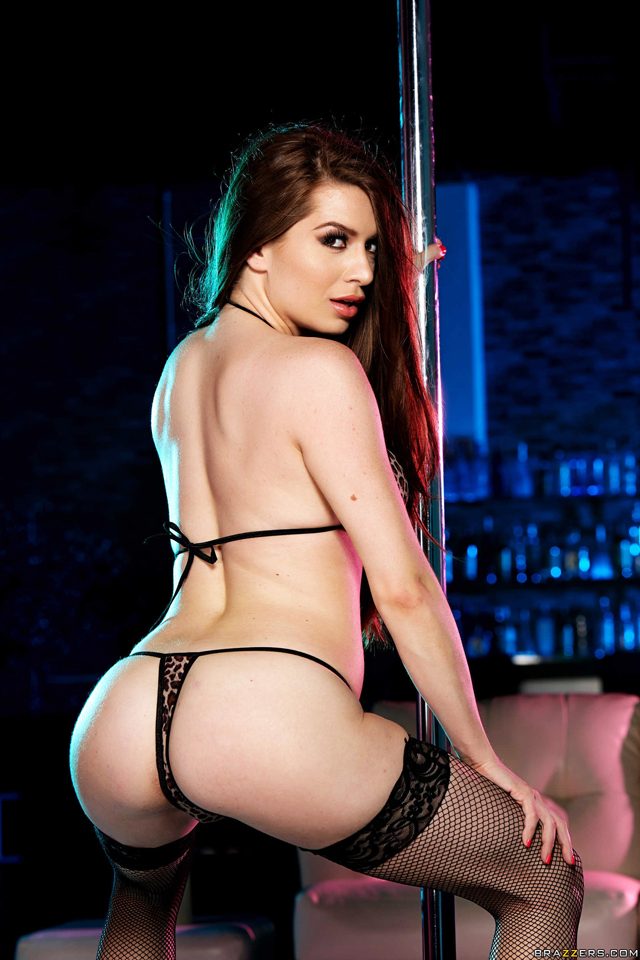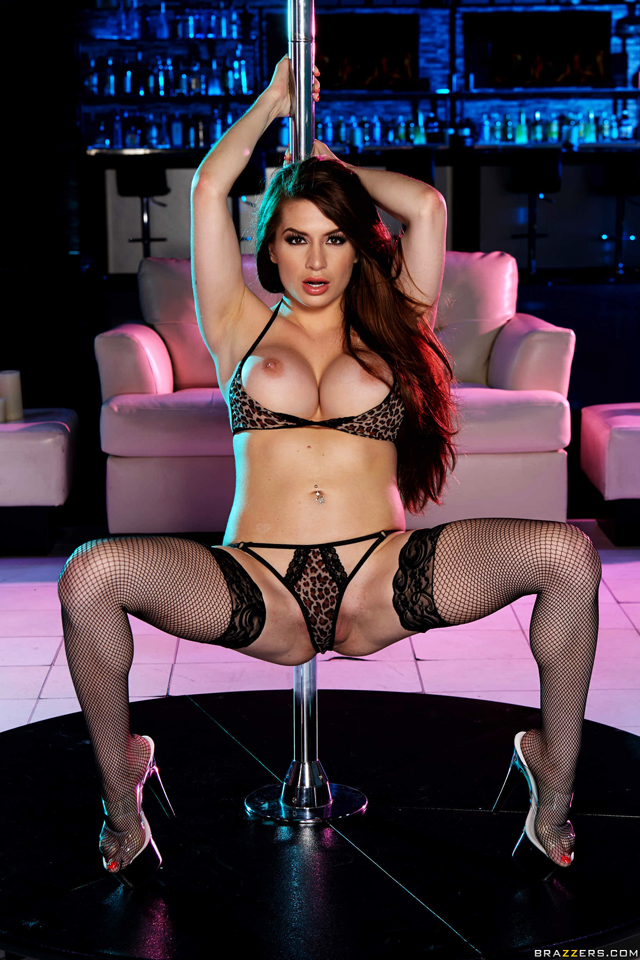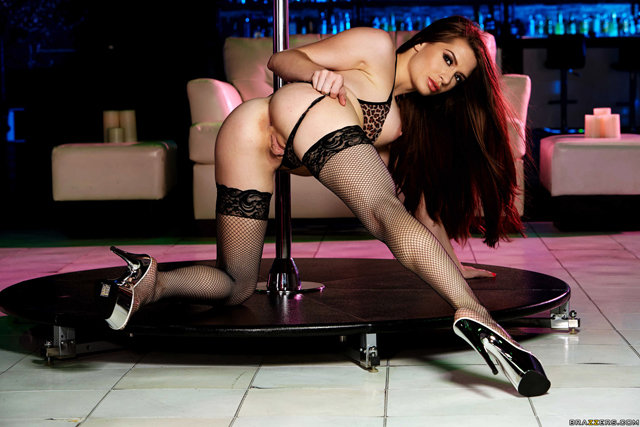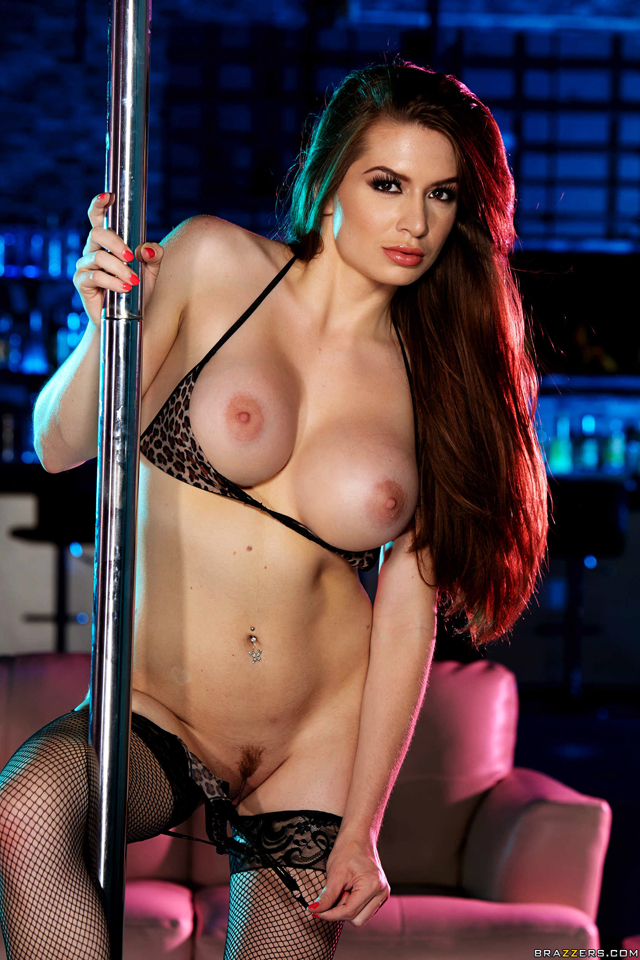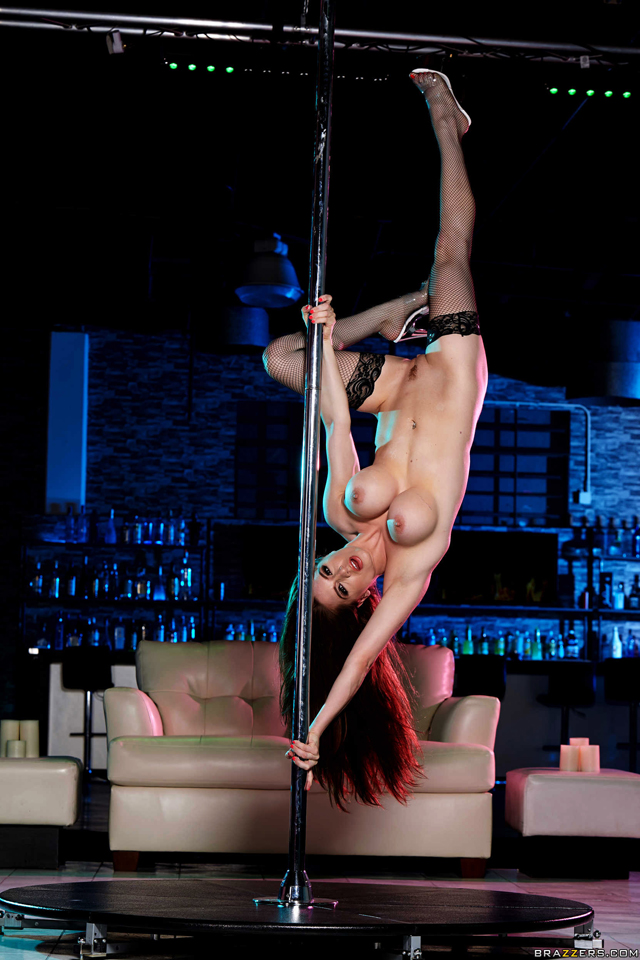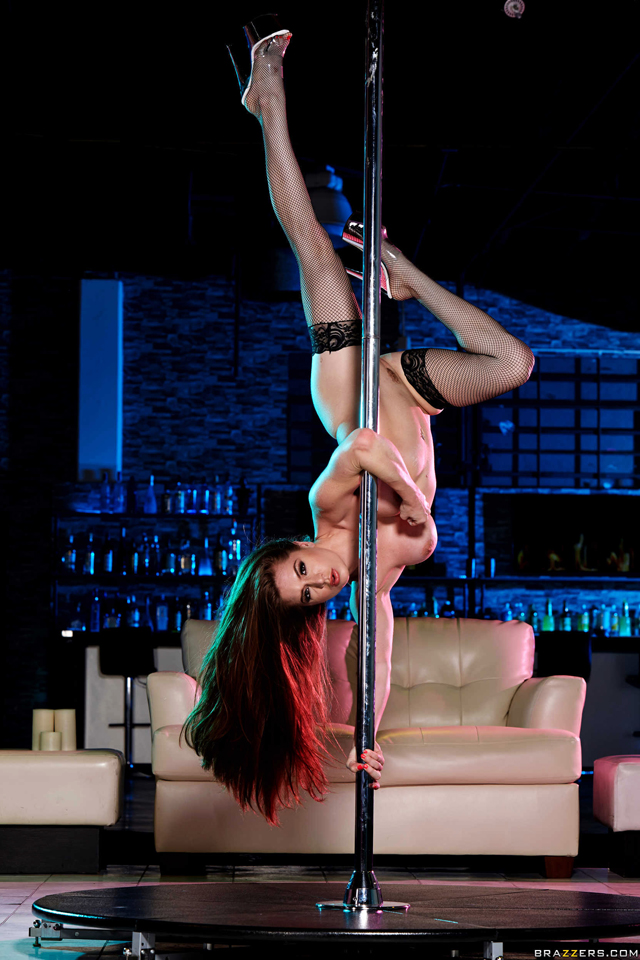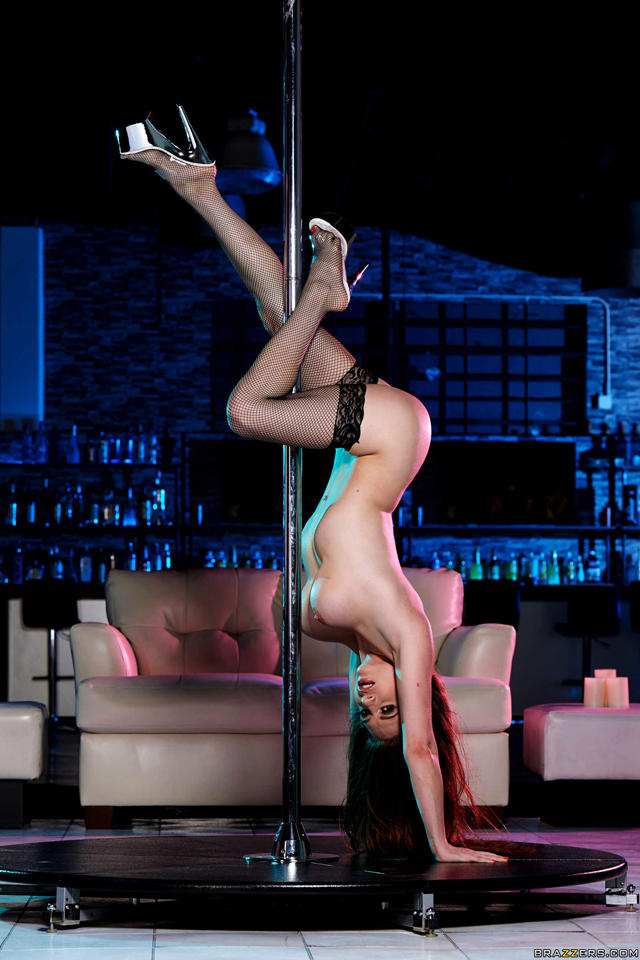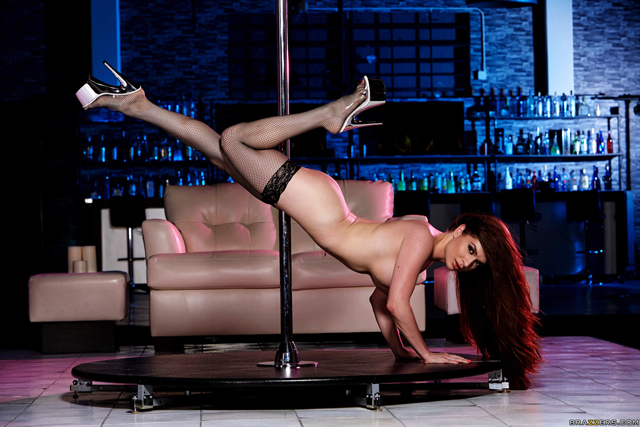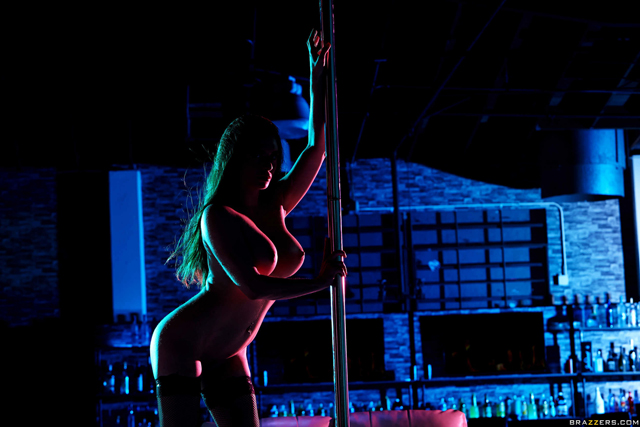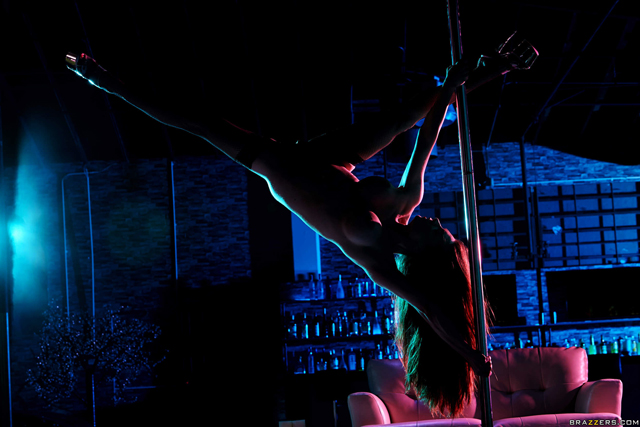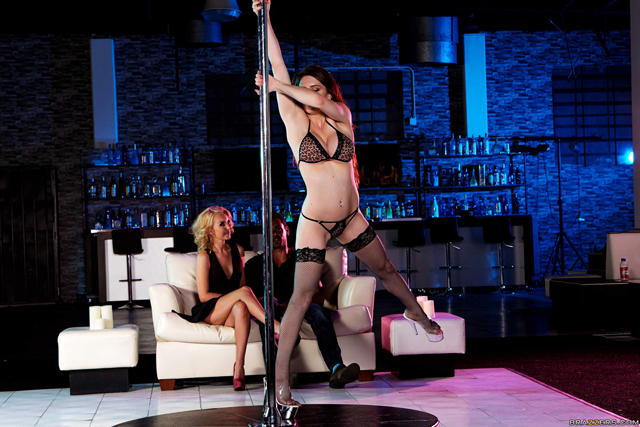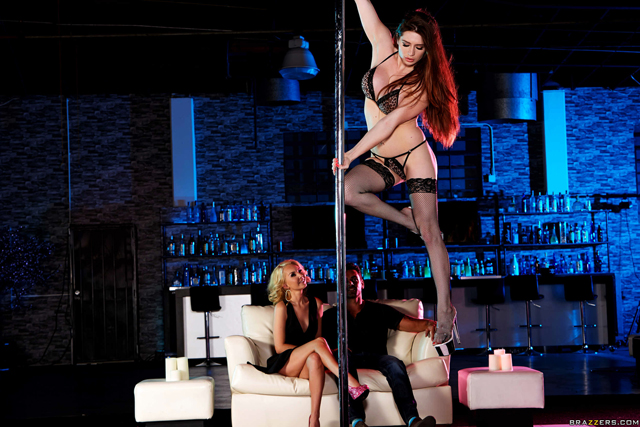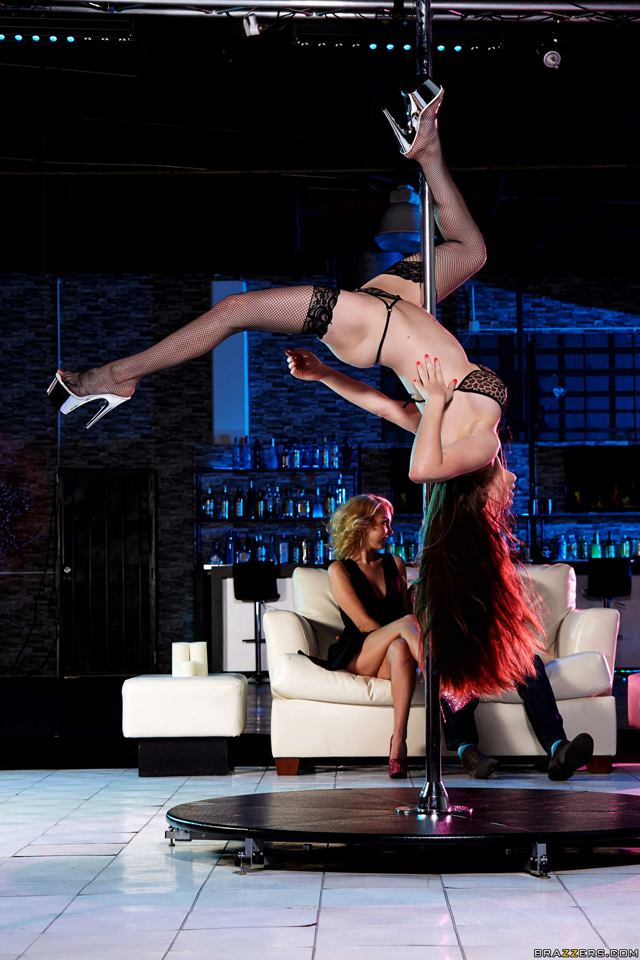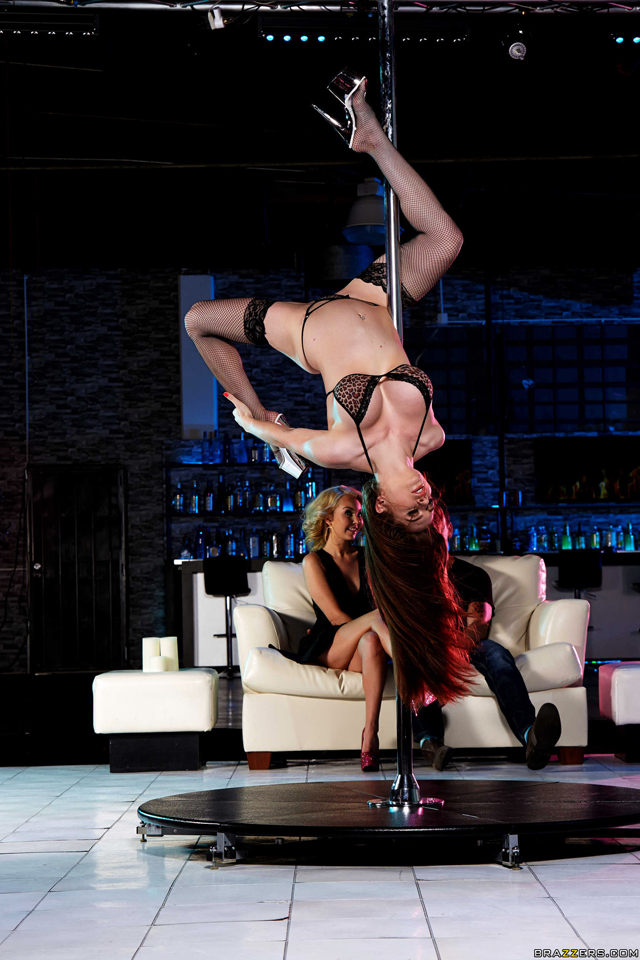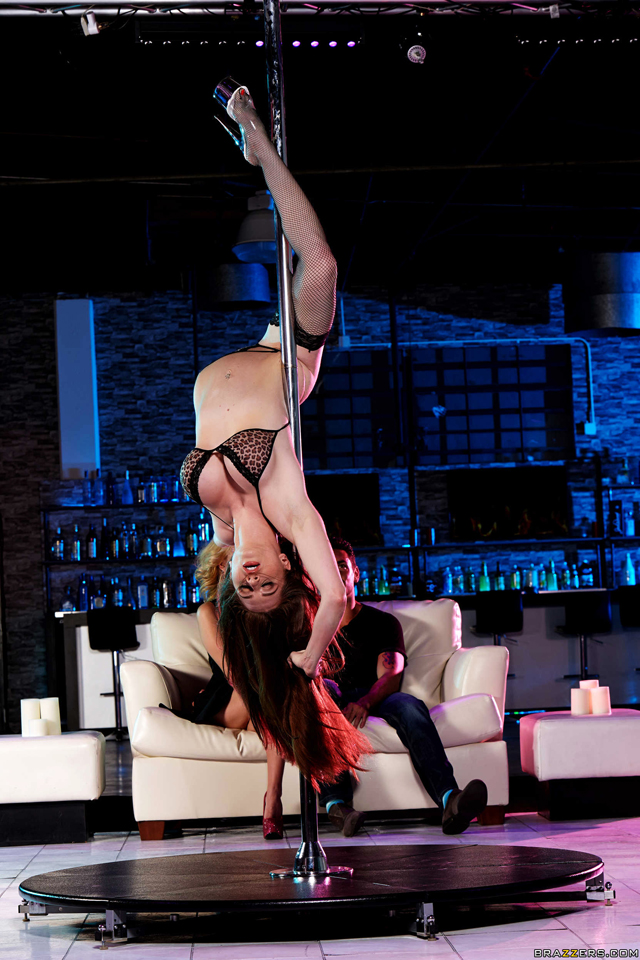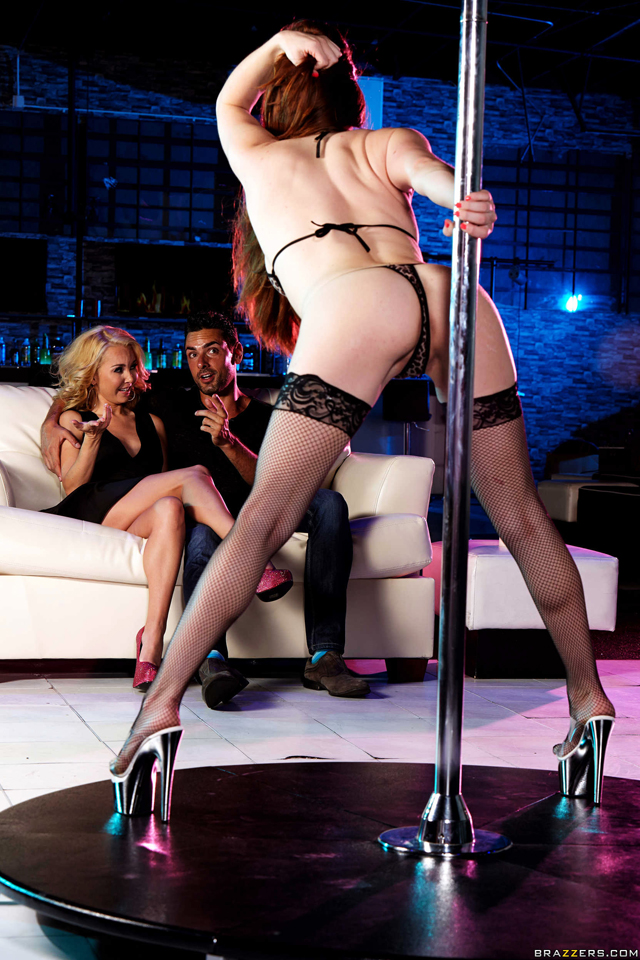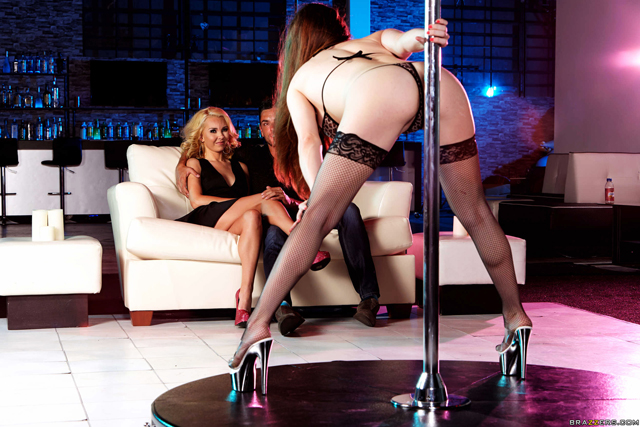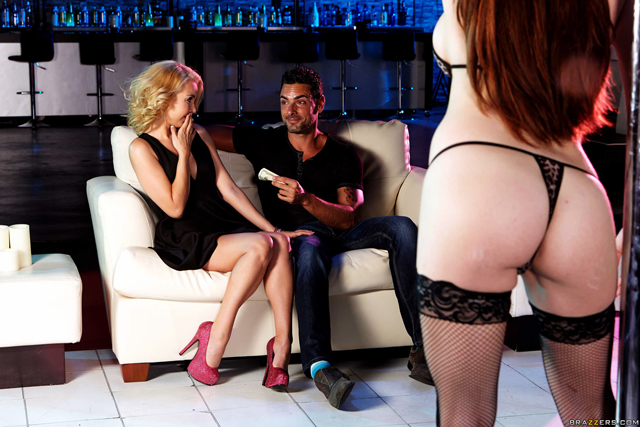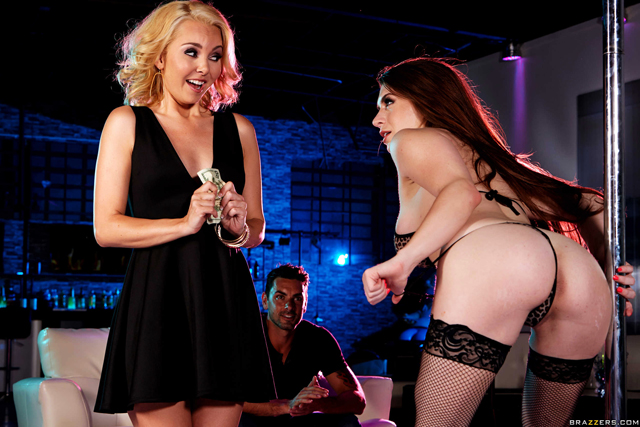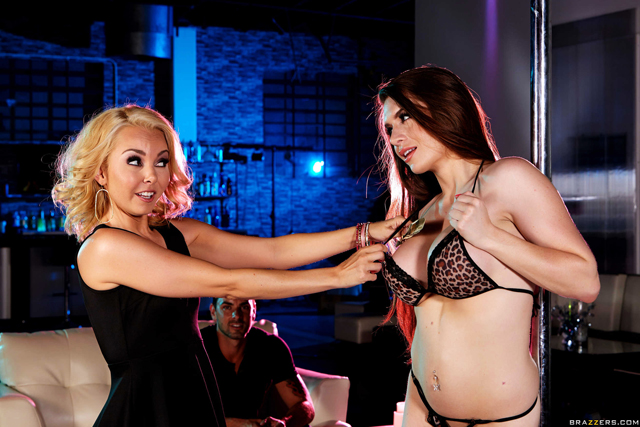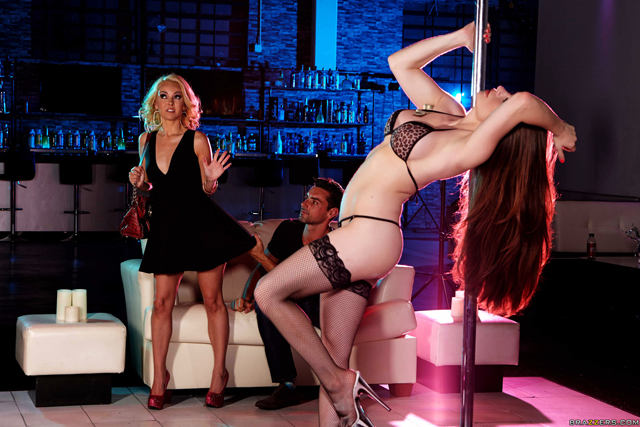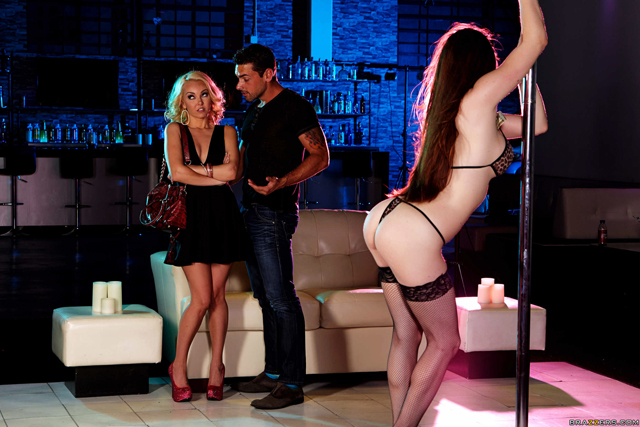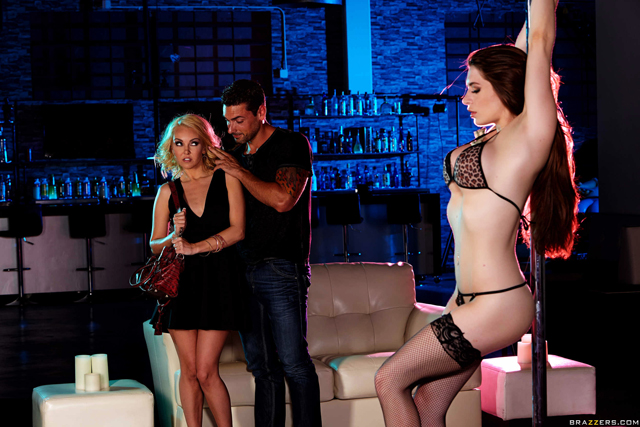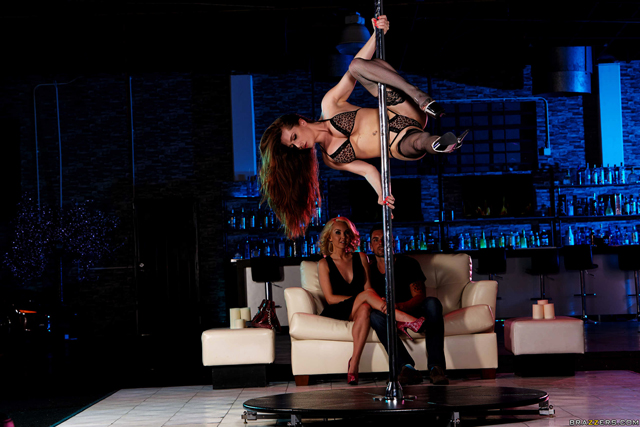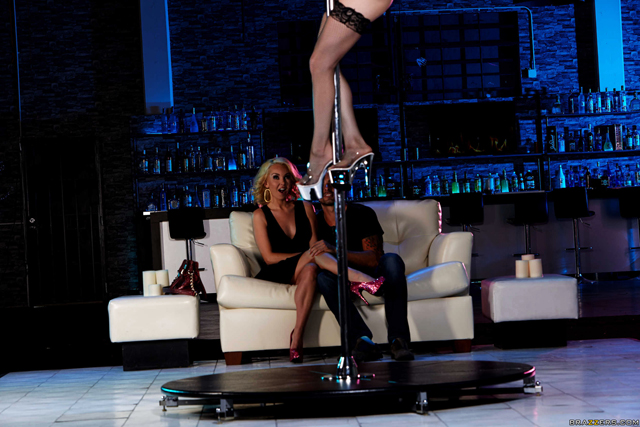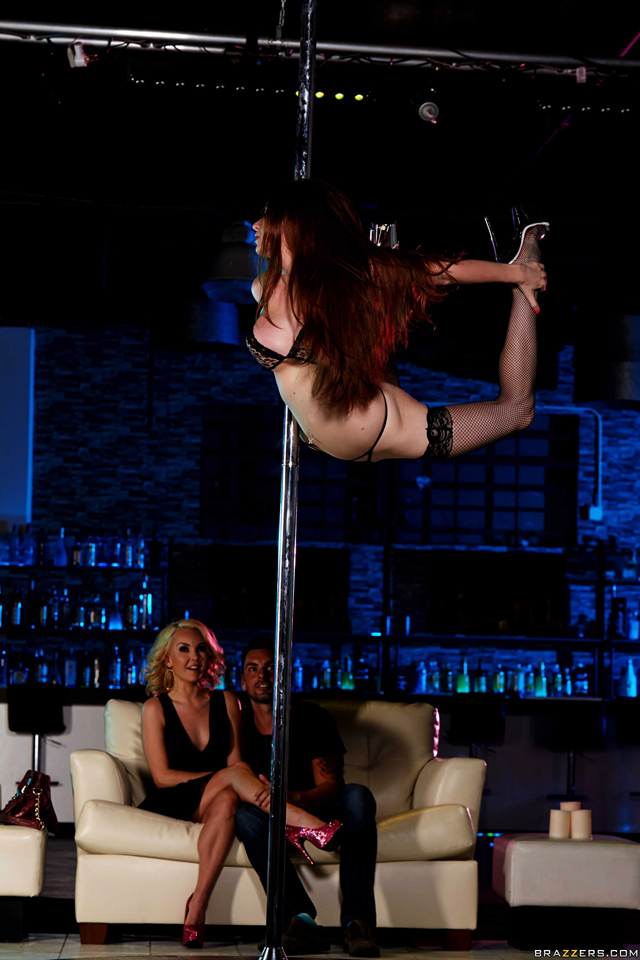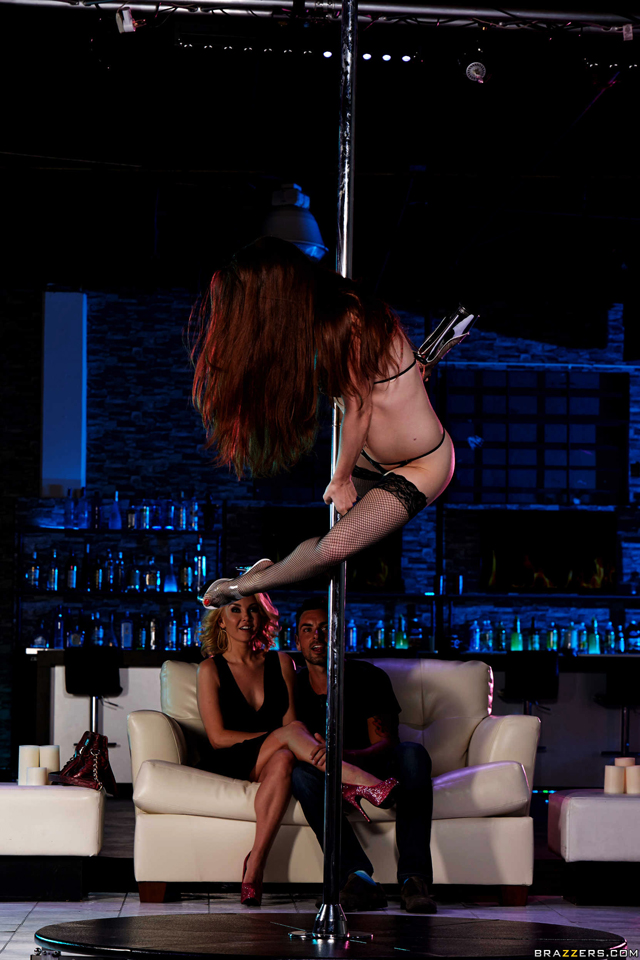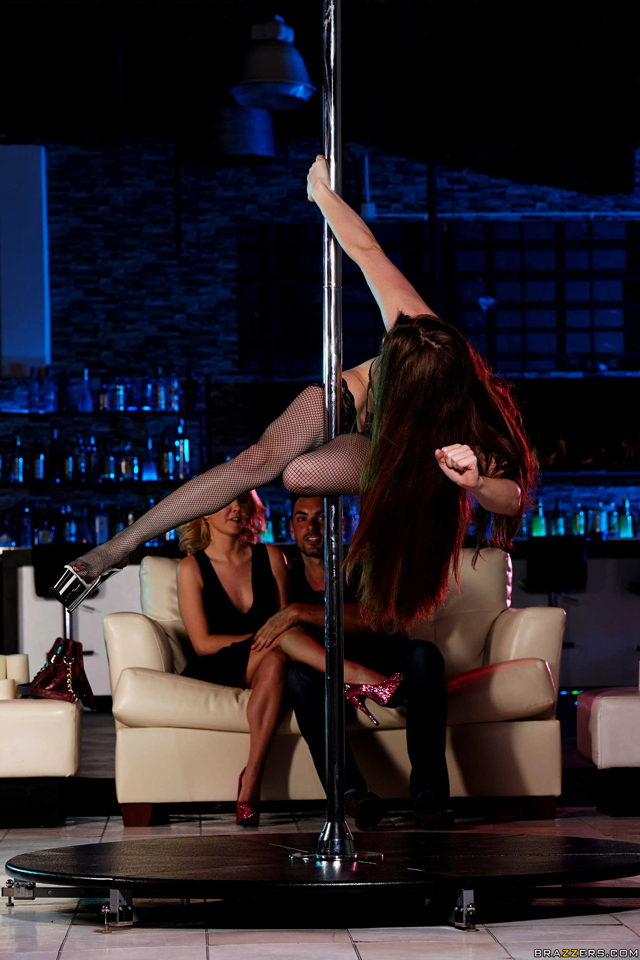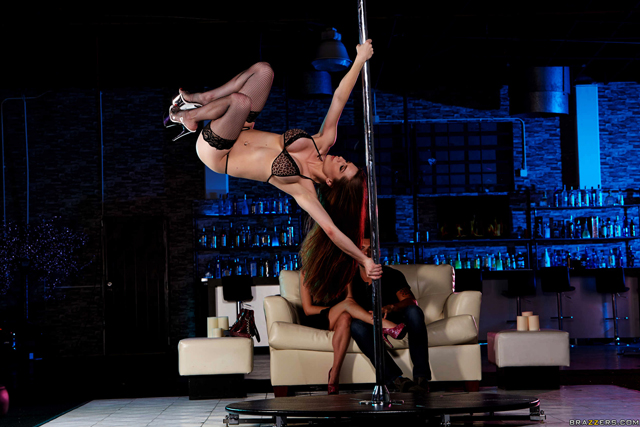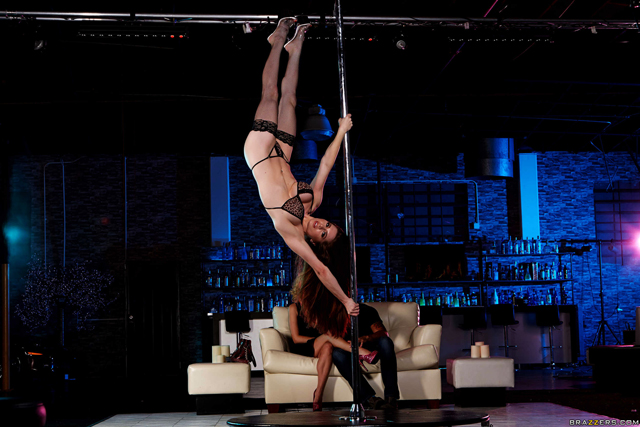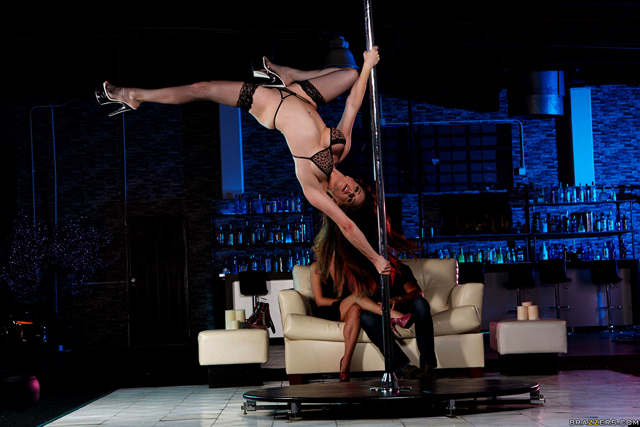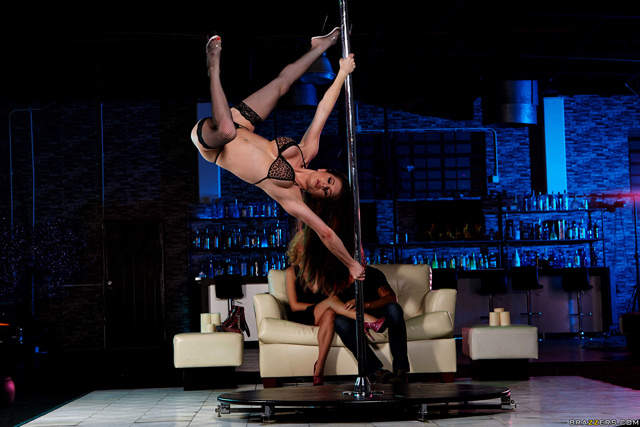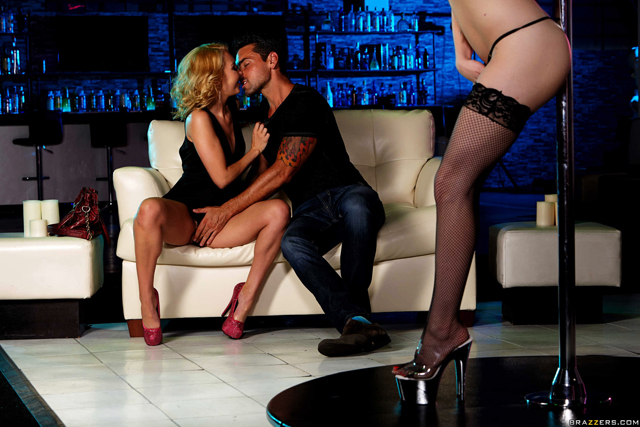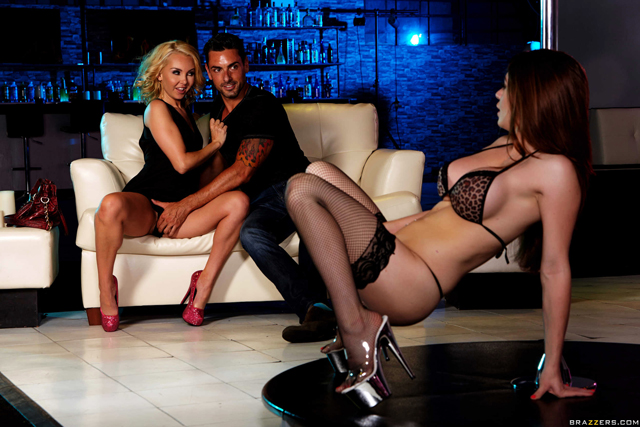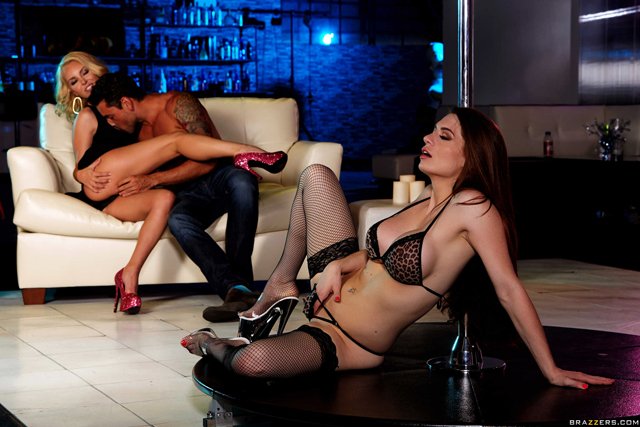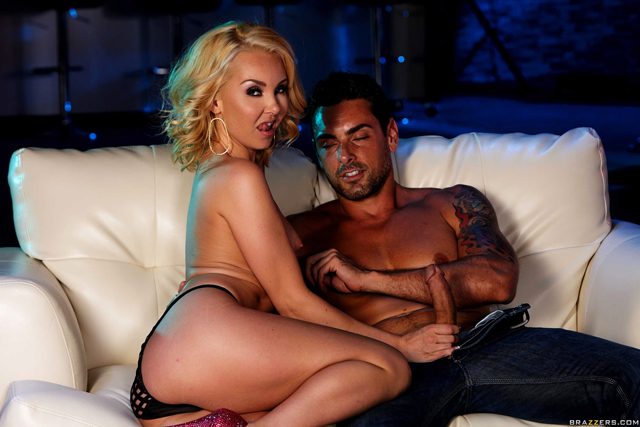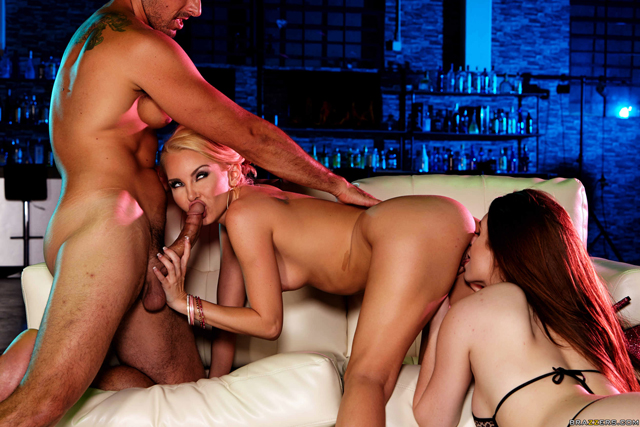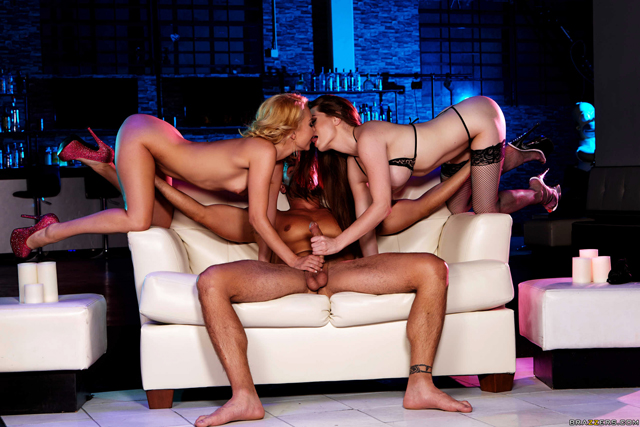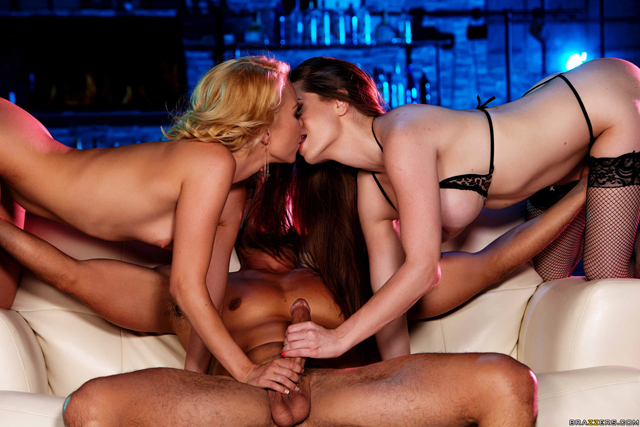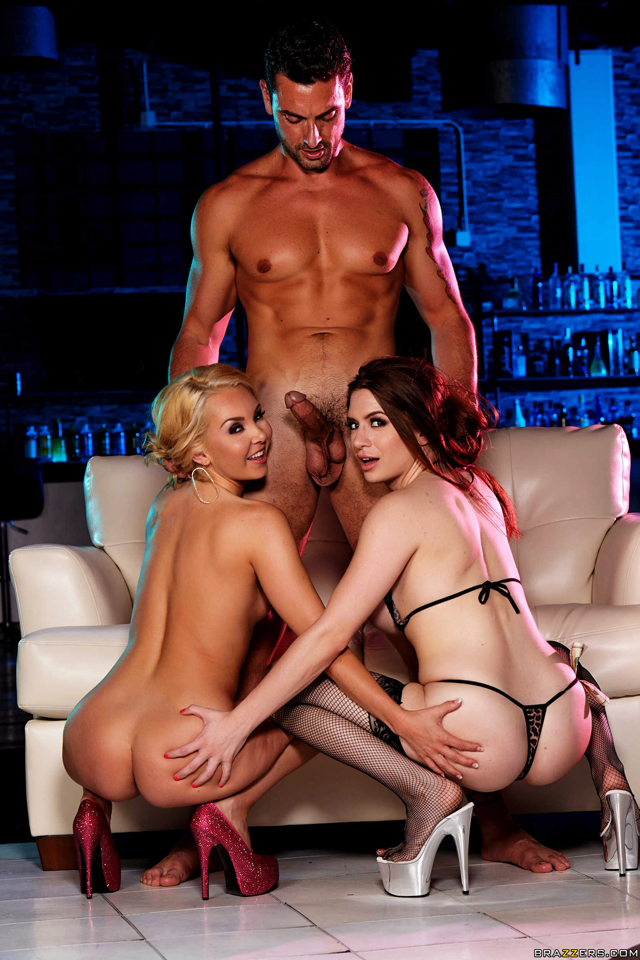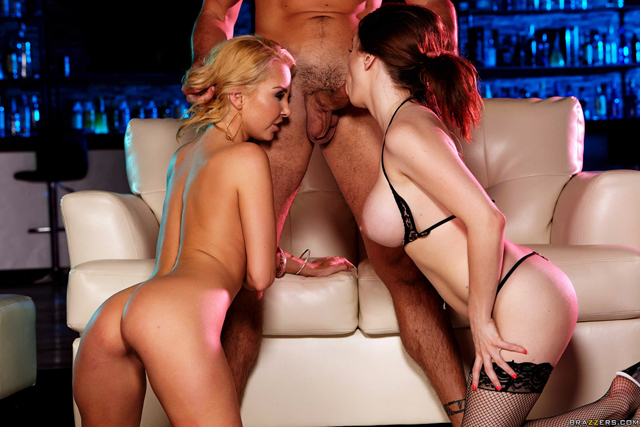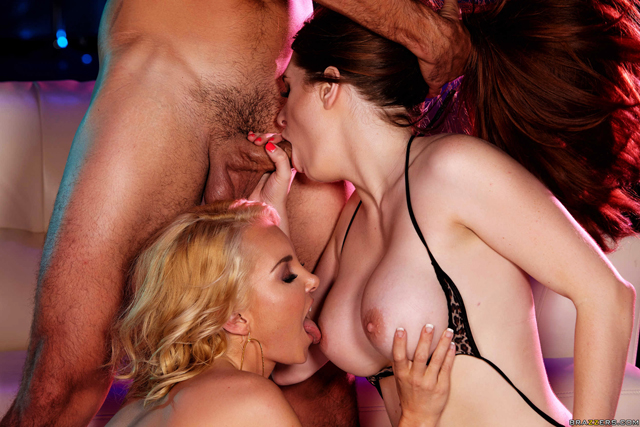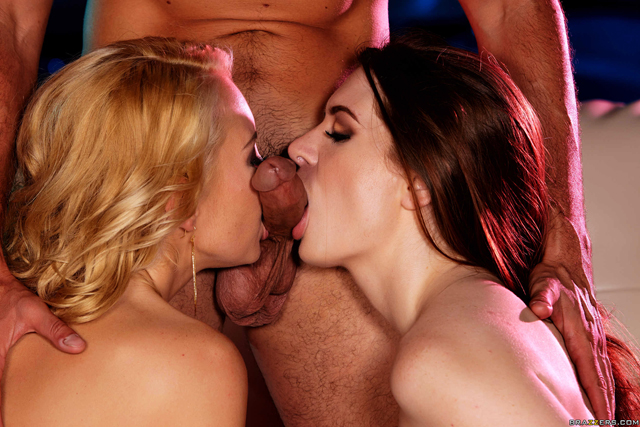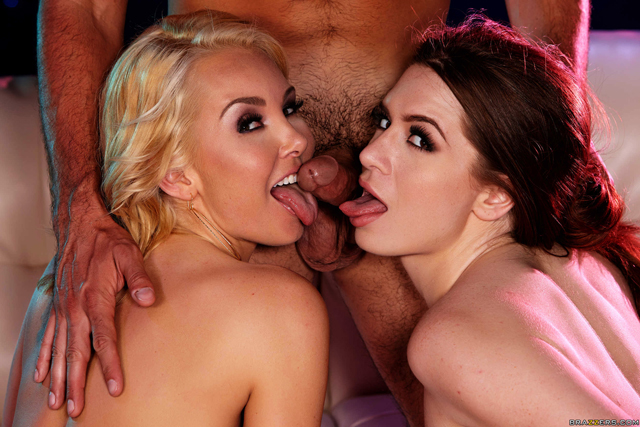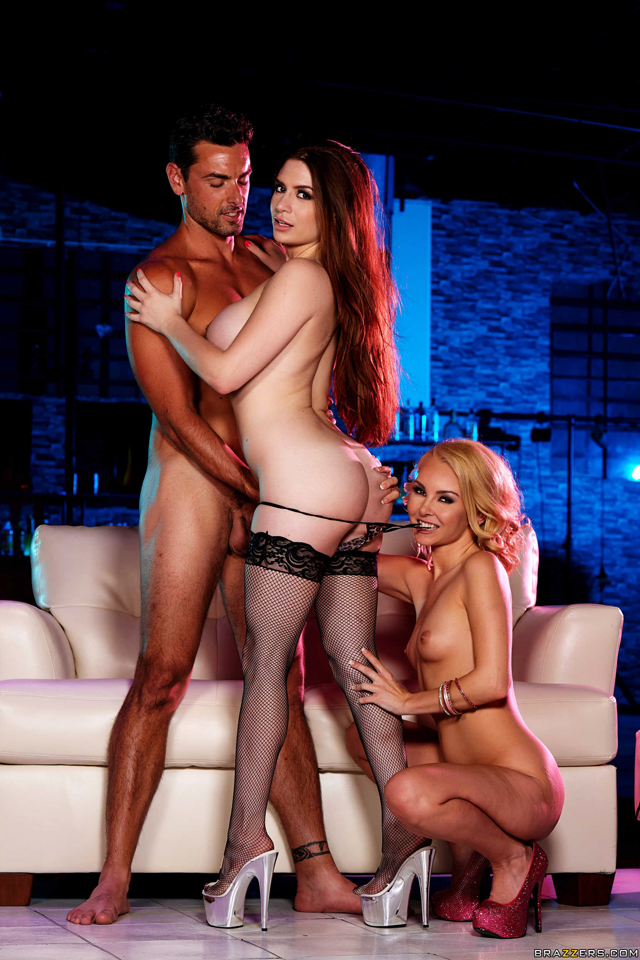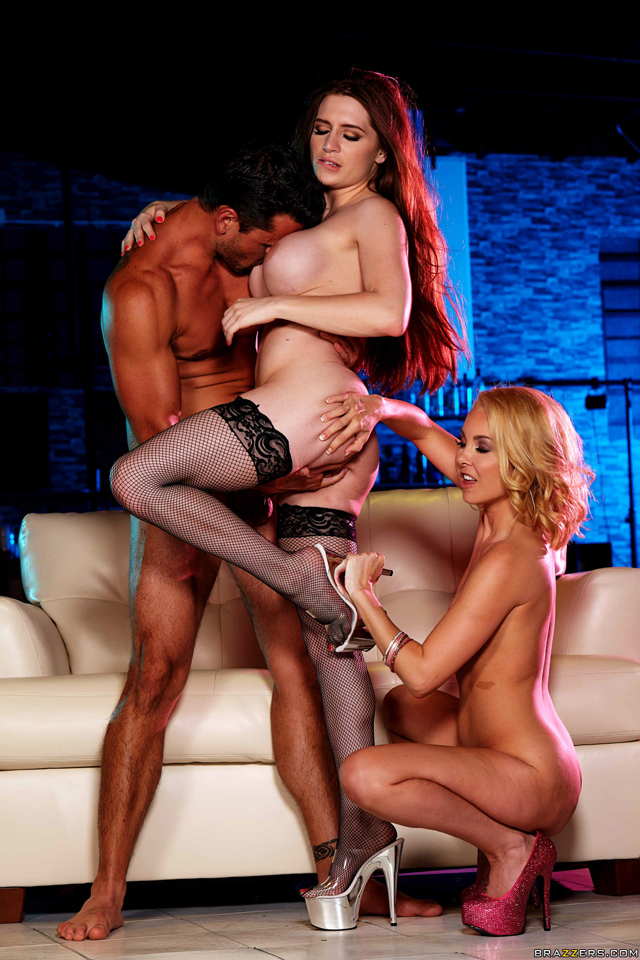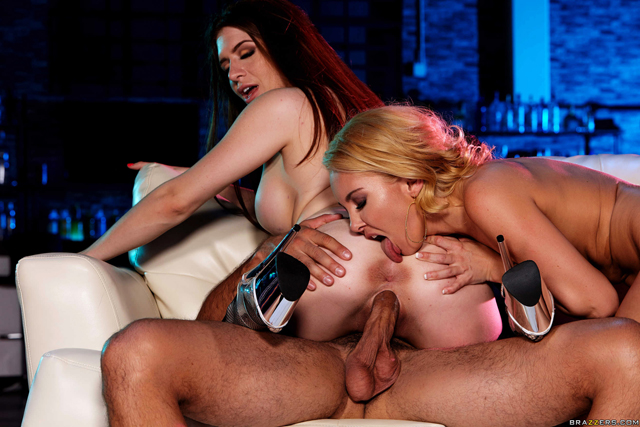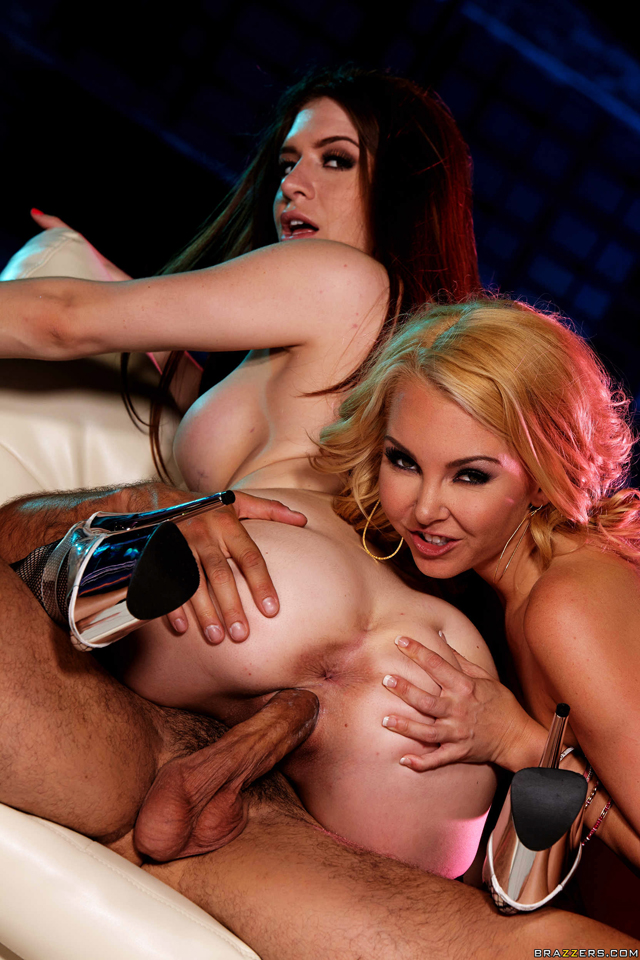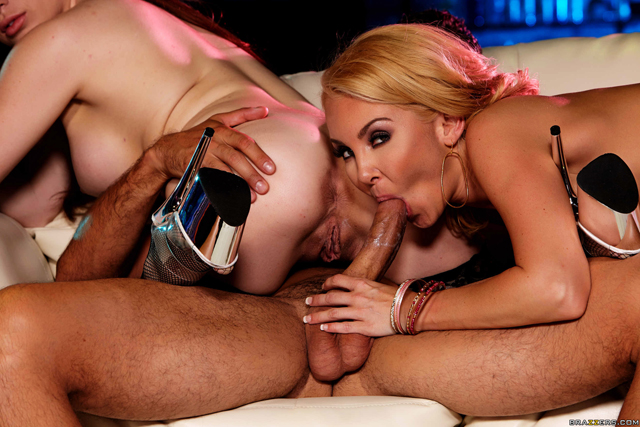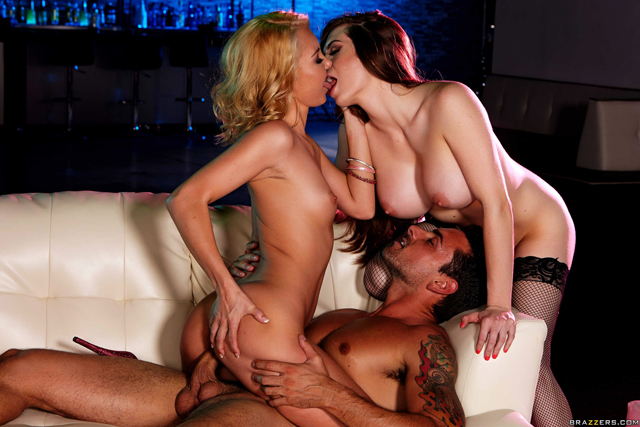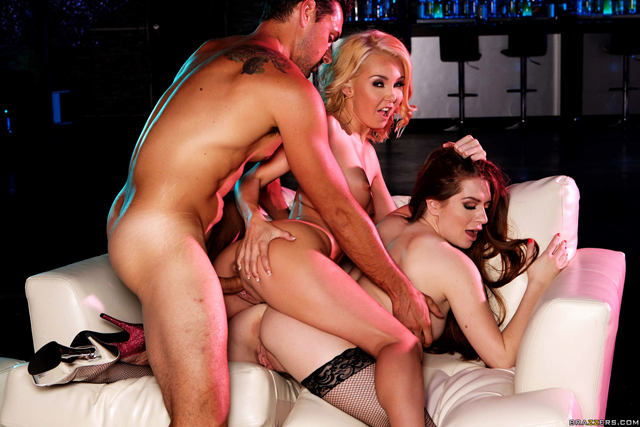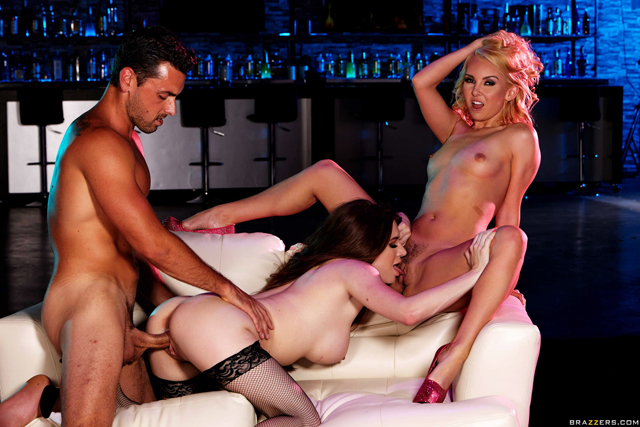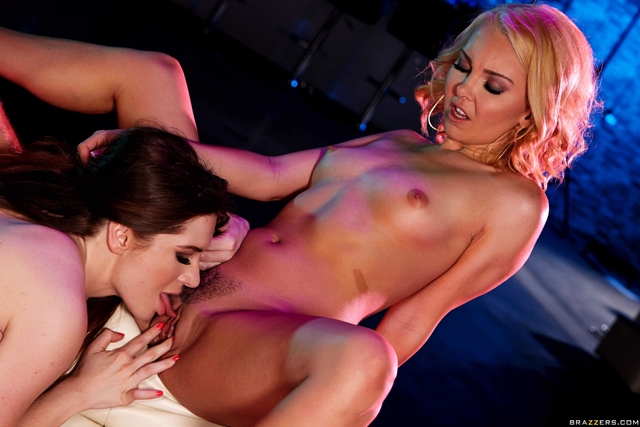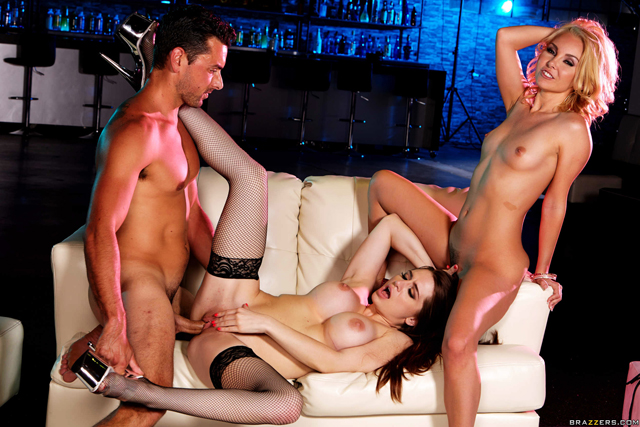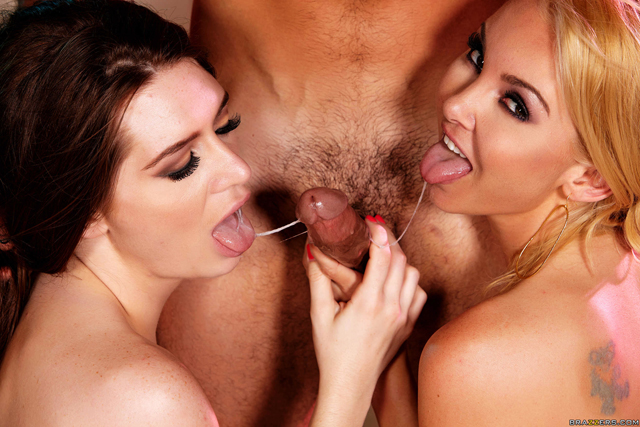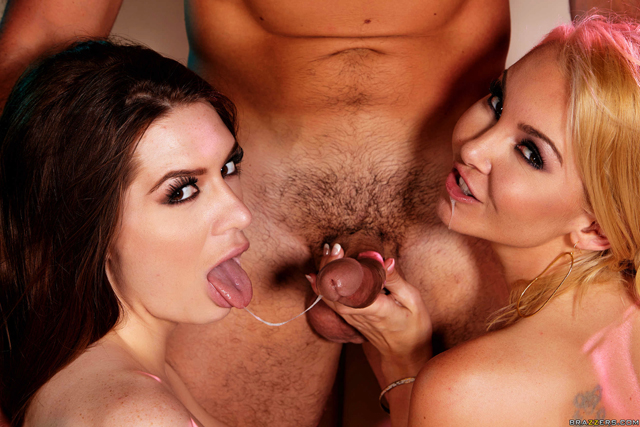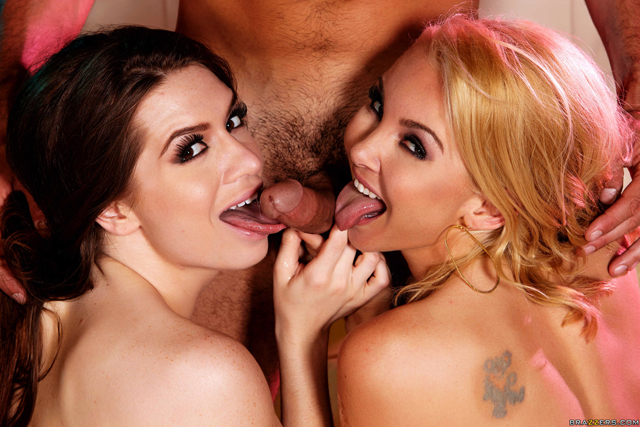 Do you want to watch the full video of stripper Veronica Vain fucking sexy couple Aaliyah Love & Ryan Driller at the club?  Watch all the hot pole dancing action & hardcore sex!  Get your $1 PASS to Brazzers.  All the hottest pornstars are waiting for you inside…
Continue reading in our Pornstars category or return to the cover of Porn Corporation magazine.
Read all the articles starring Aaliyah Love – Veronica Vain or Brazzers in our archives.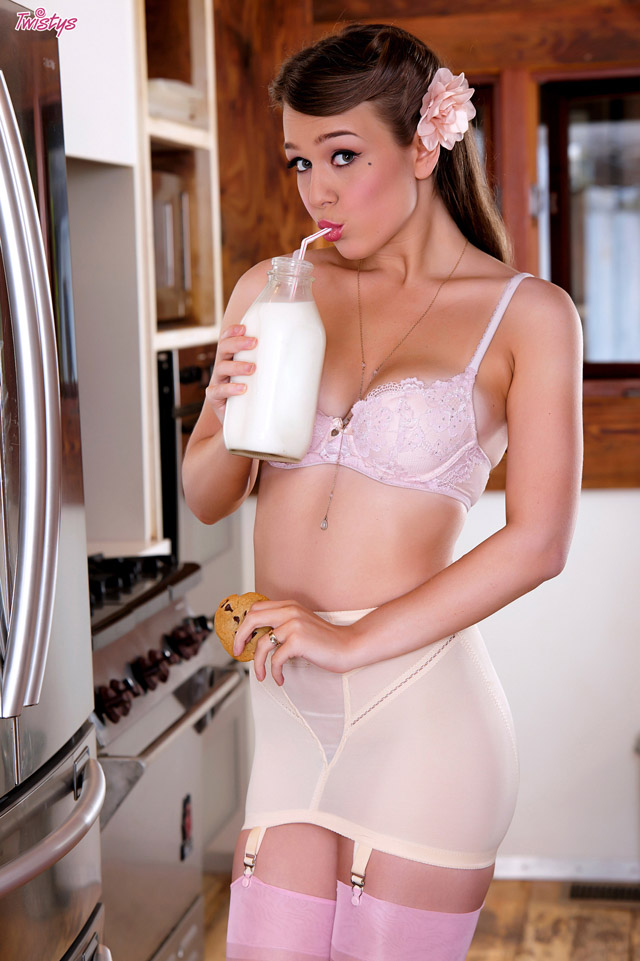 Alaina Fox is the Twistys Treat for July 2015.  How suiting this sweet babe loves getting messy with milk and cookies!  Check it out as all natural pinup babe Alaina Fox eats a chocolate chip cookie and drinks up her milk.  This sex kitten gives you a striptease in the kitchen, slowly pulling off her stockings and slipping off her lingerie before poured the milk down her naked body as it drips to the floor!  Watch the video inside with a $1 PASS to Twistys for all of July Treat Alaina Fox.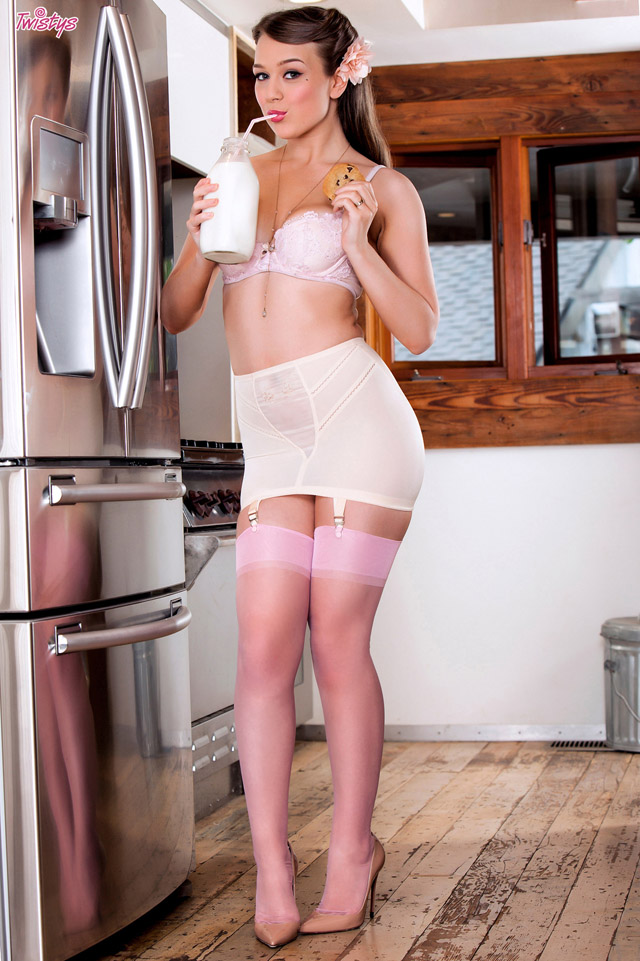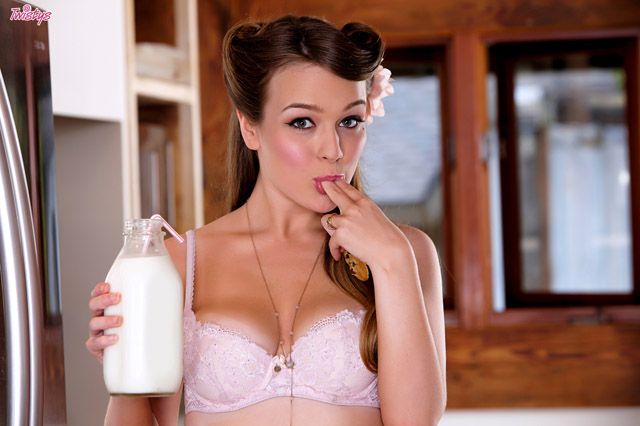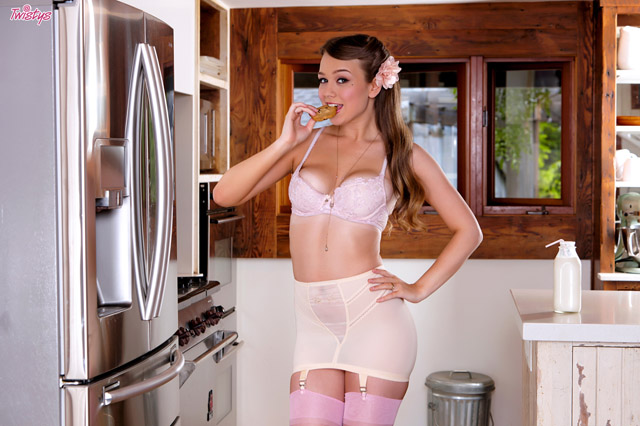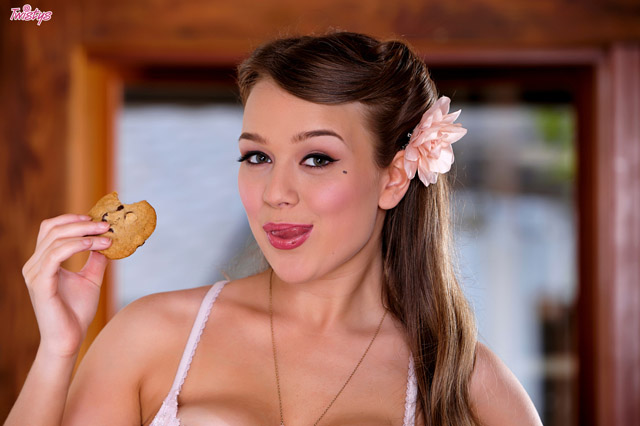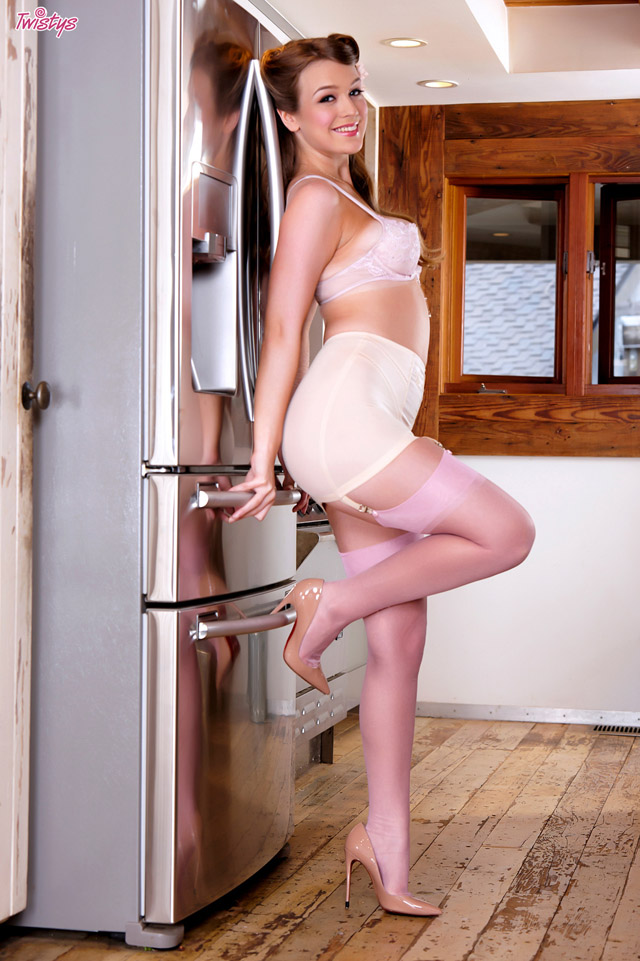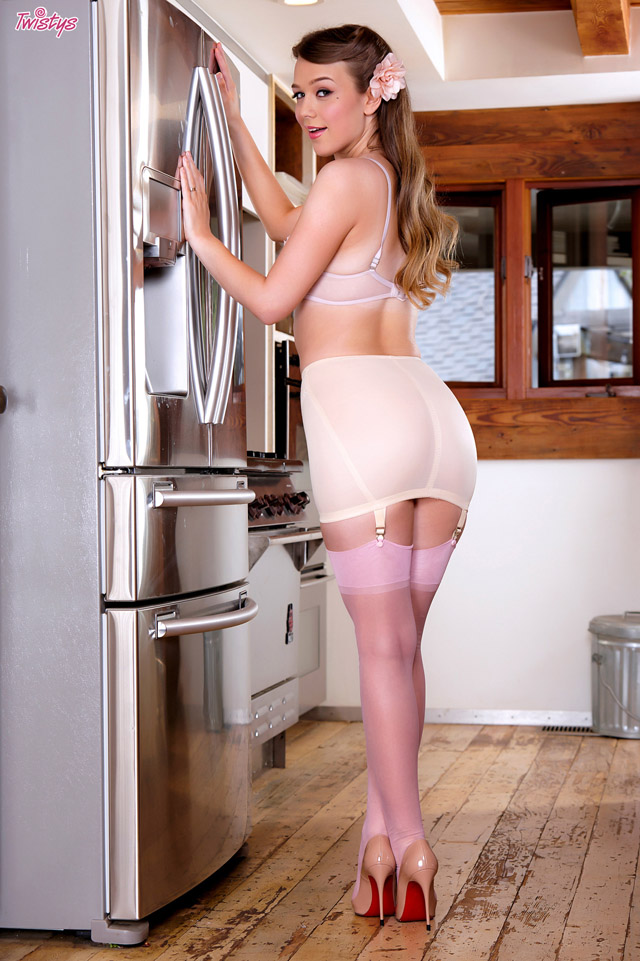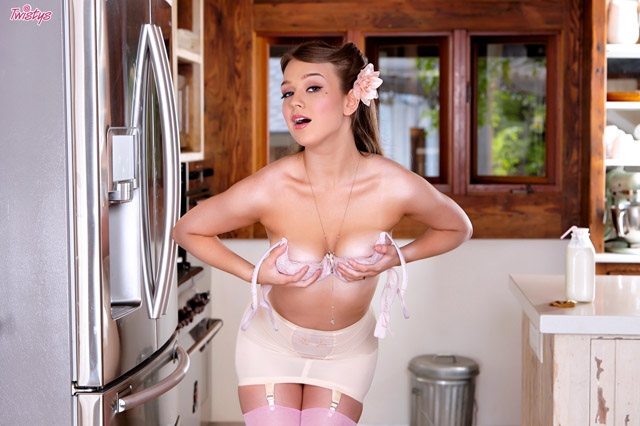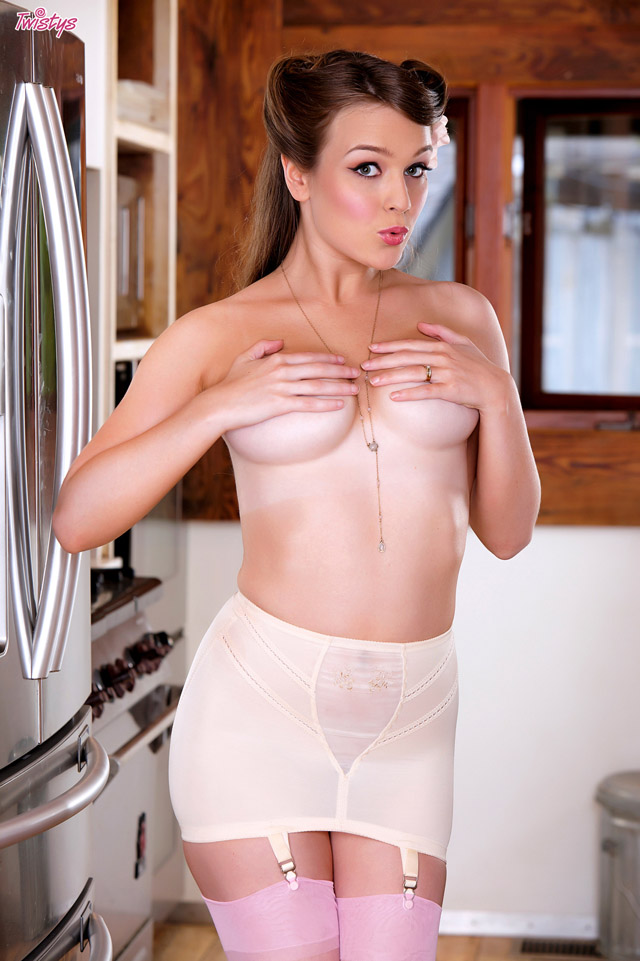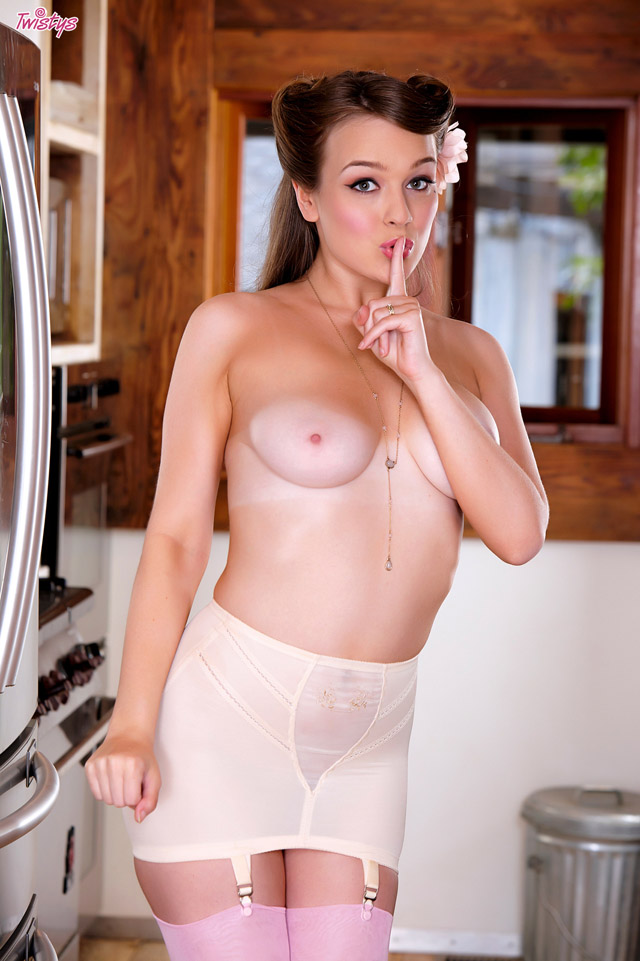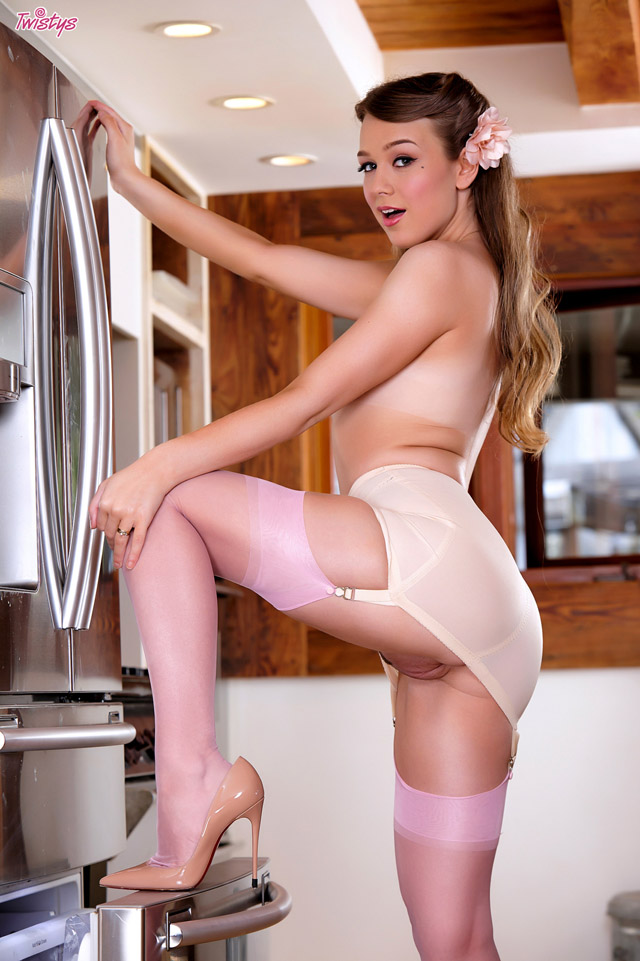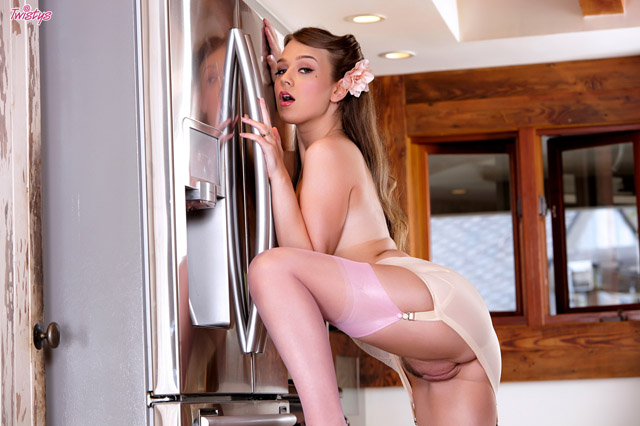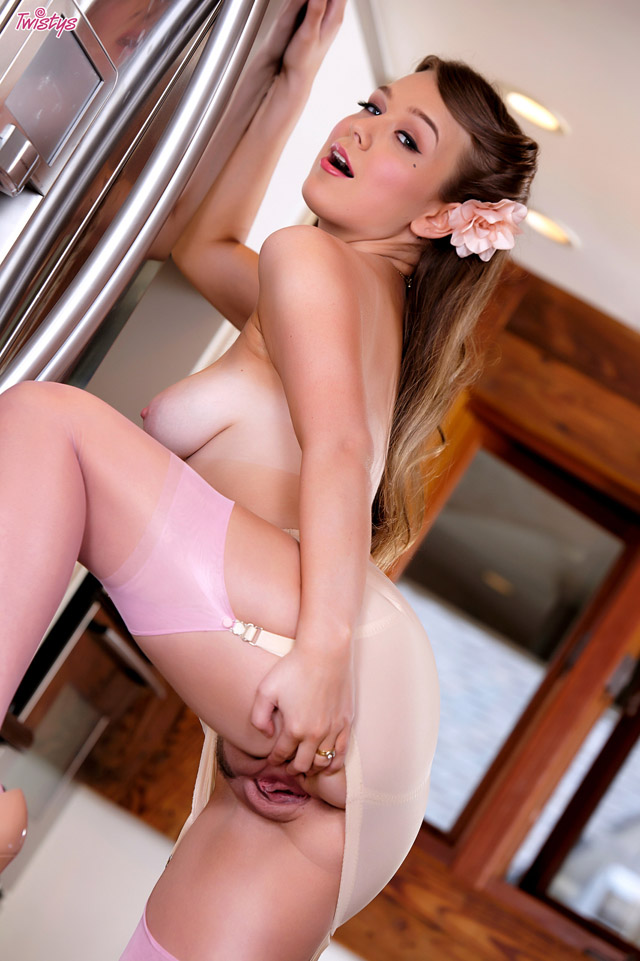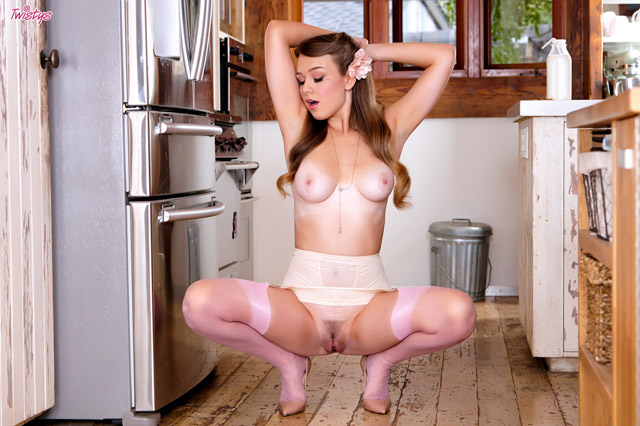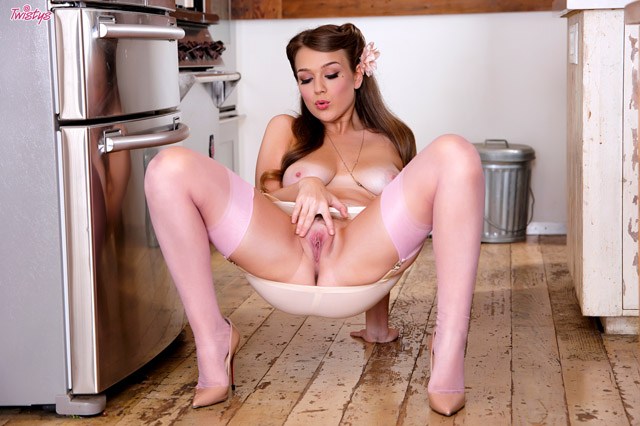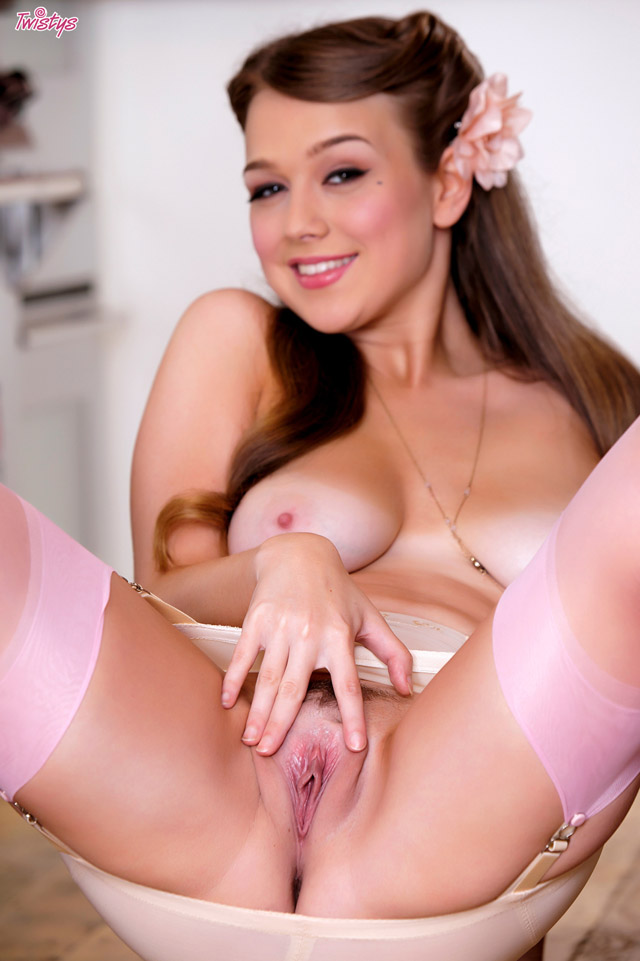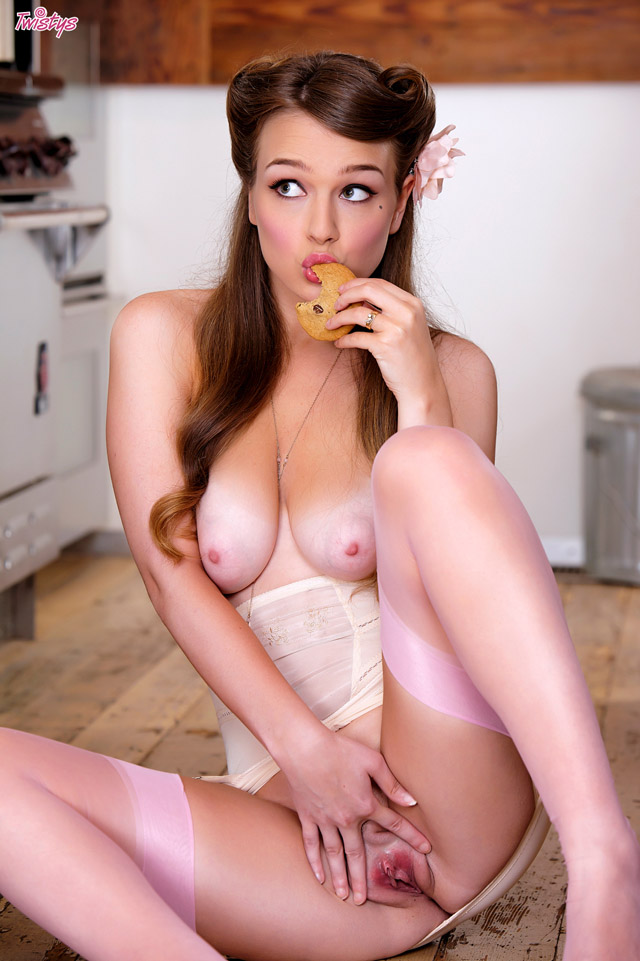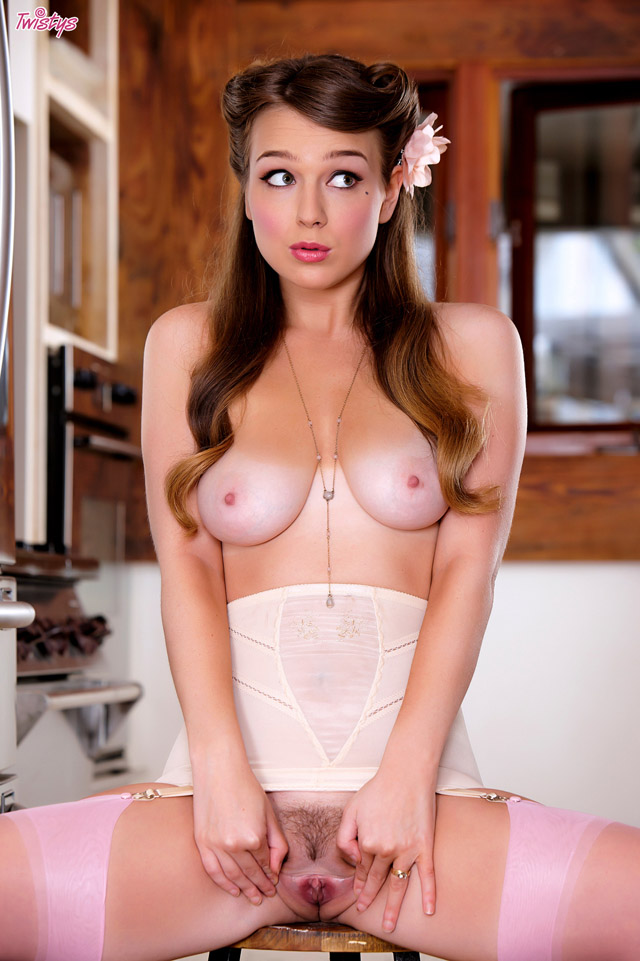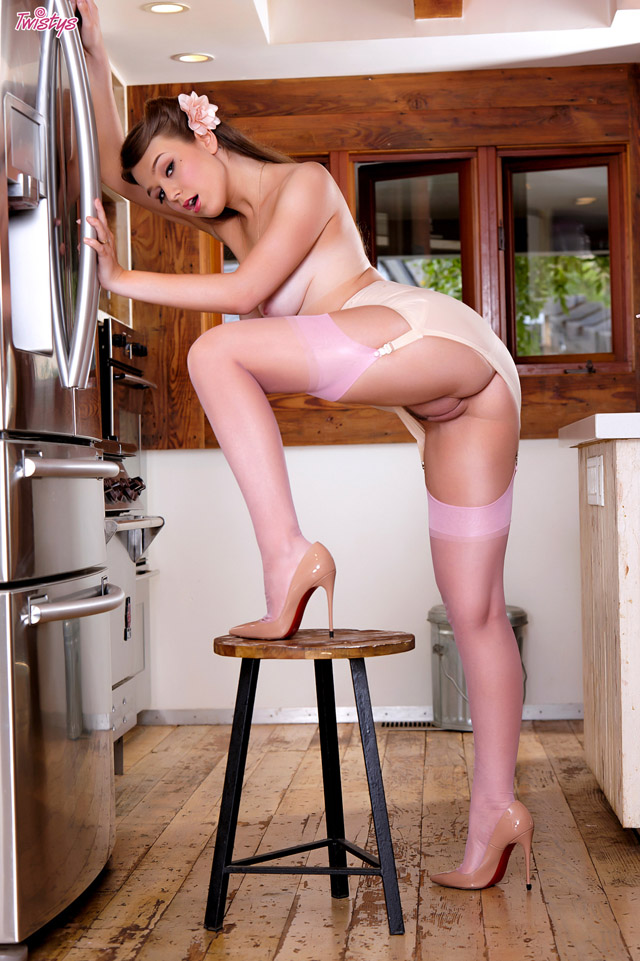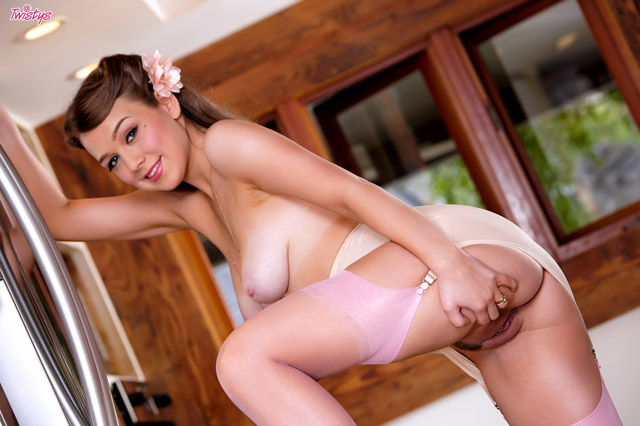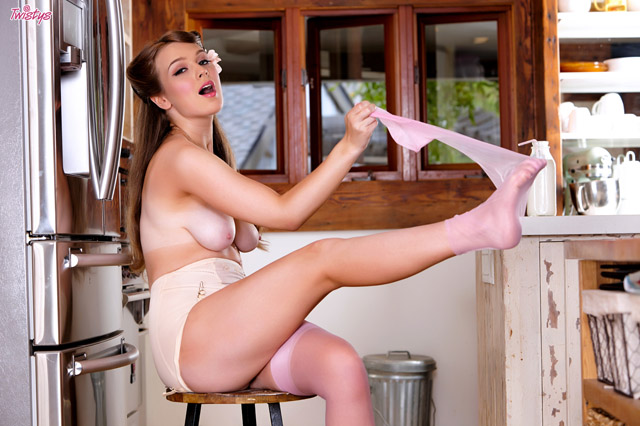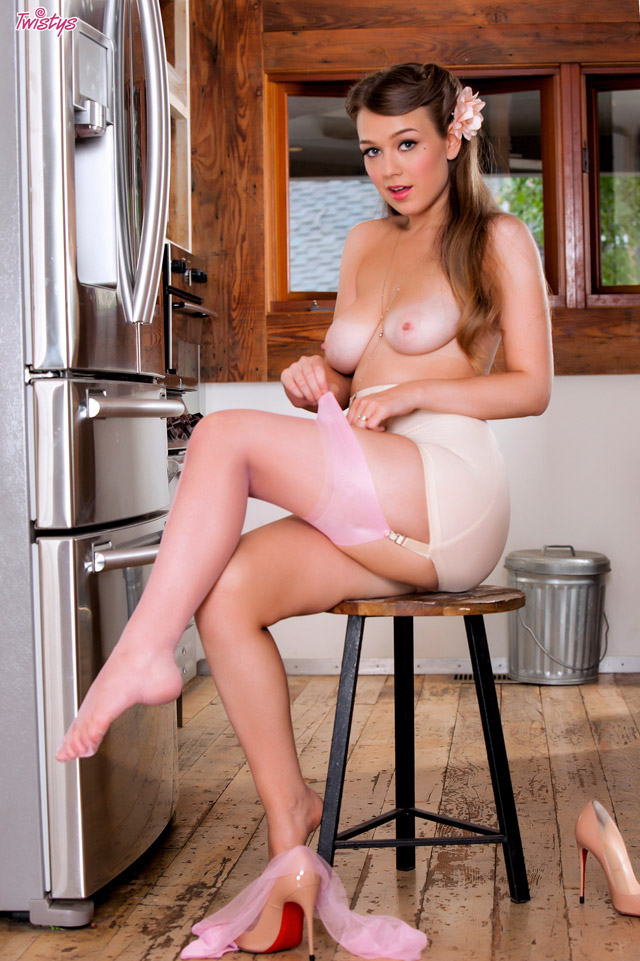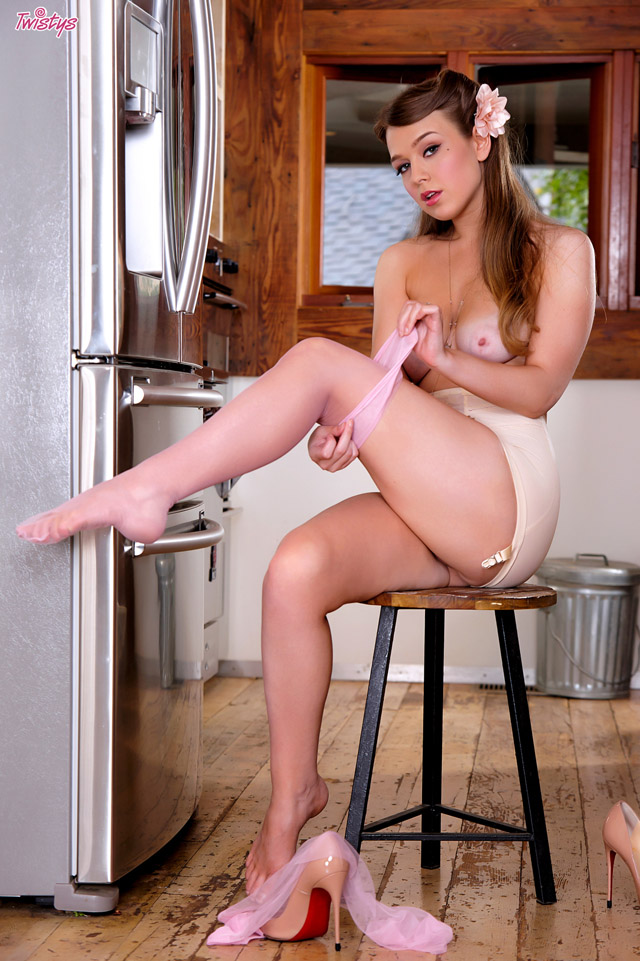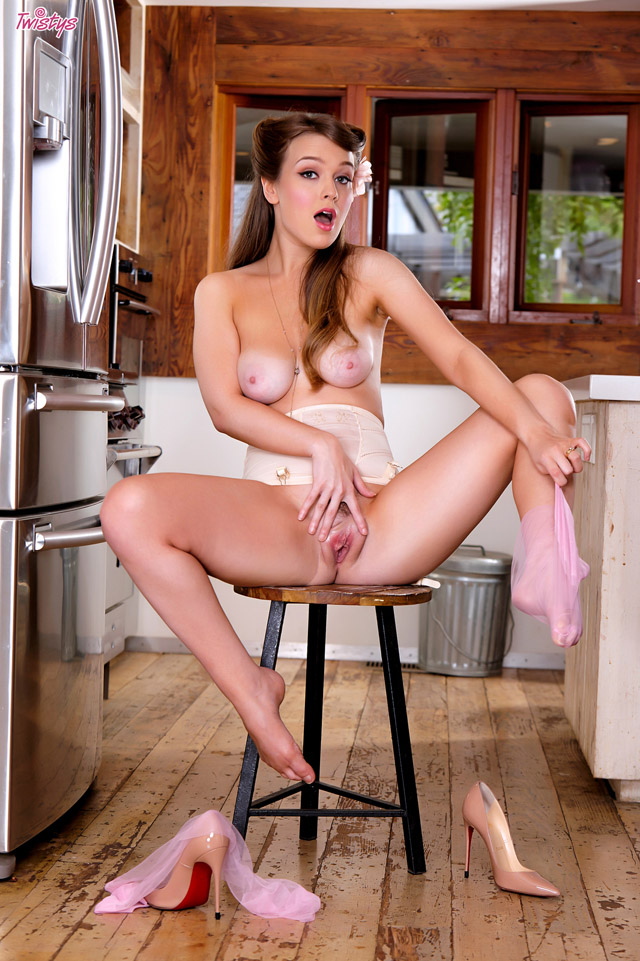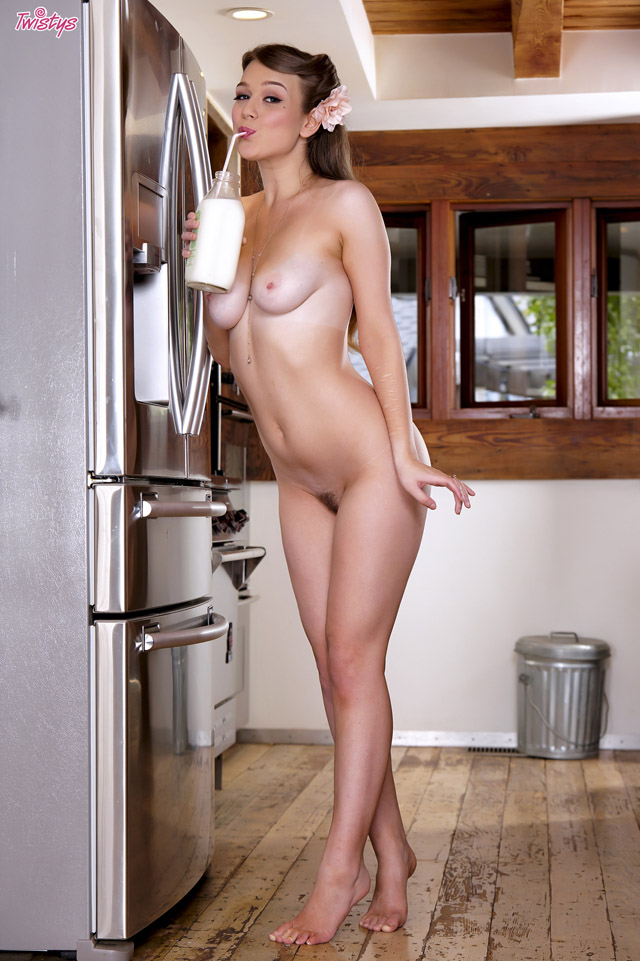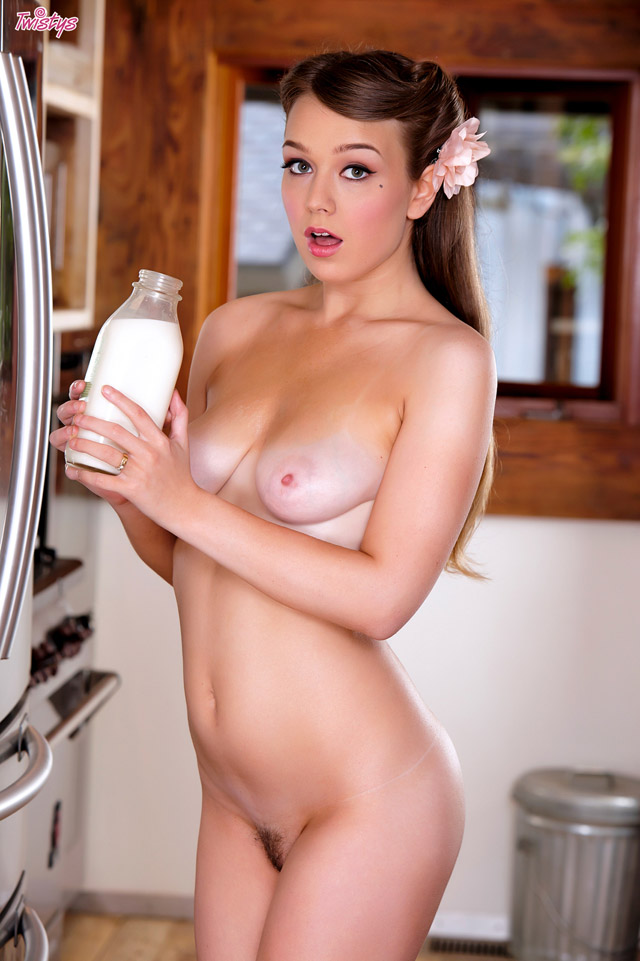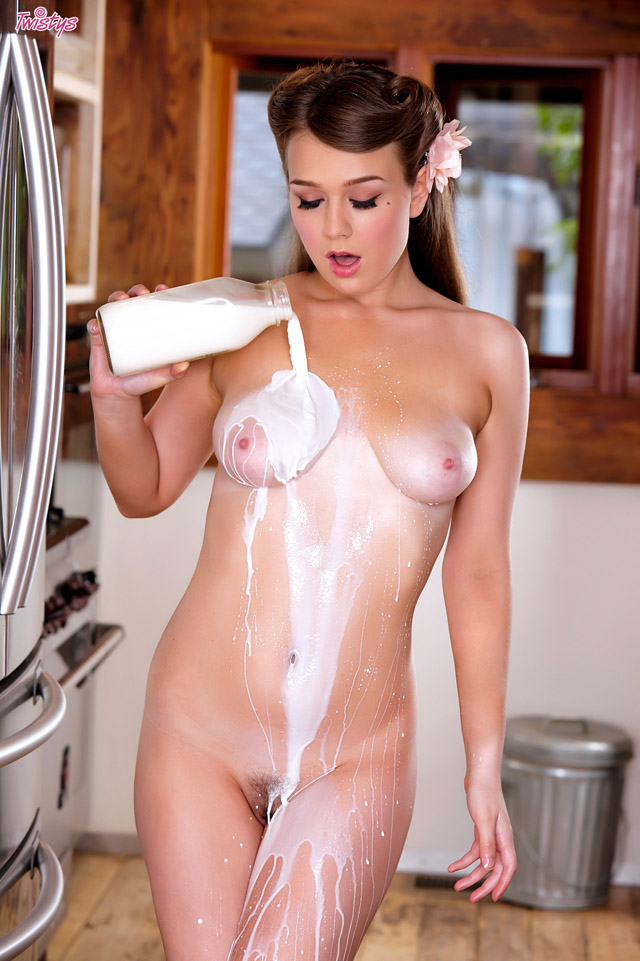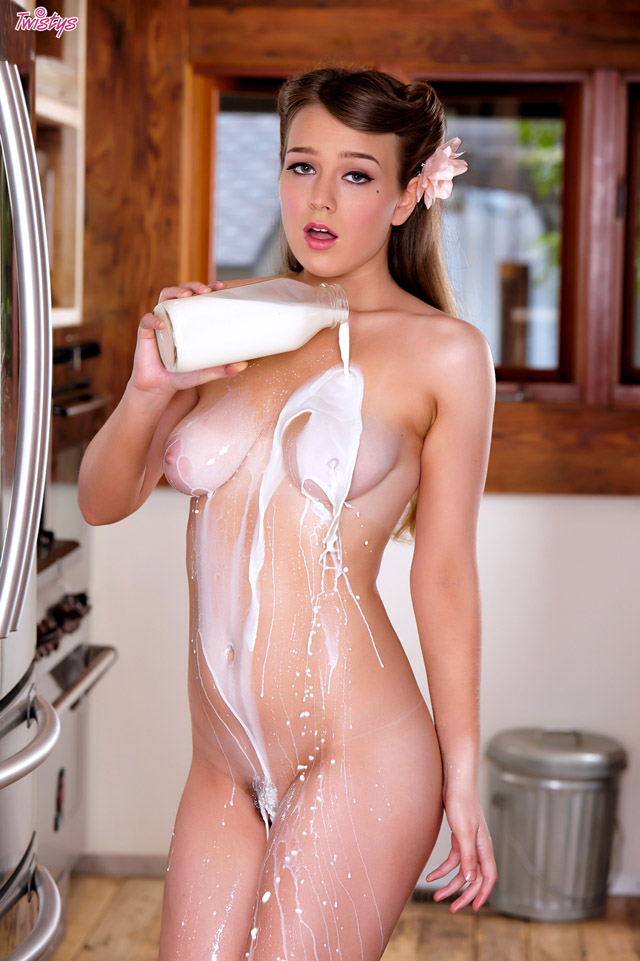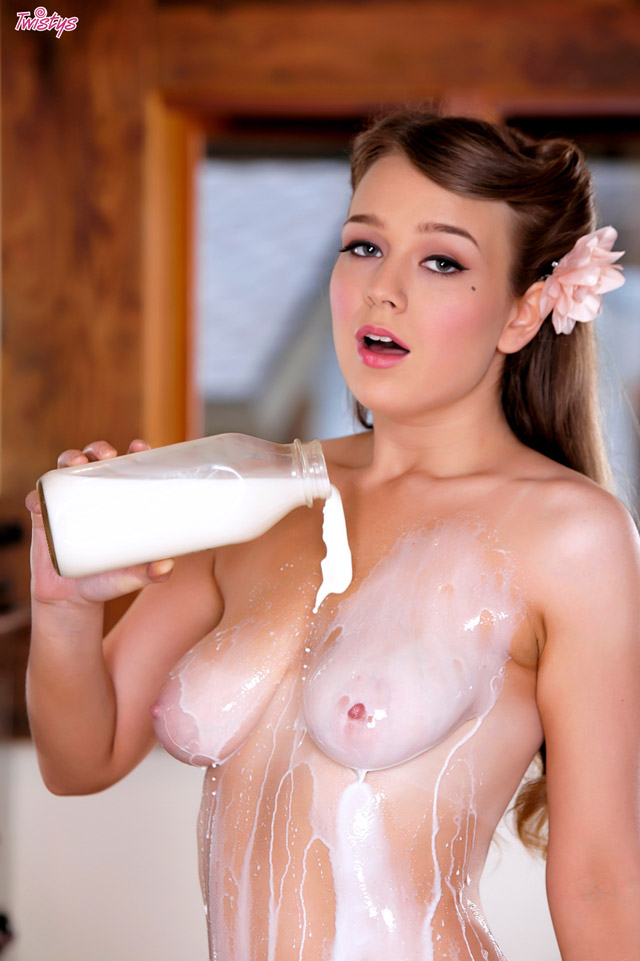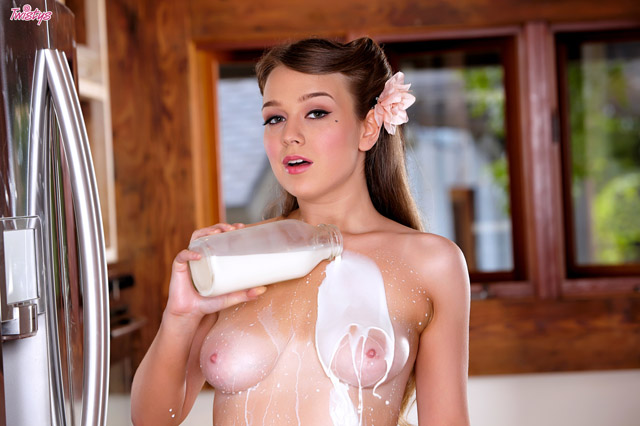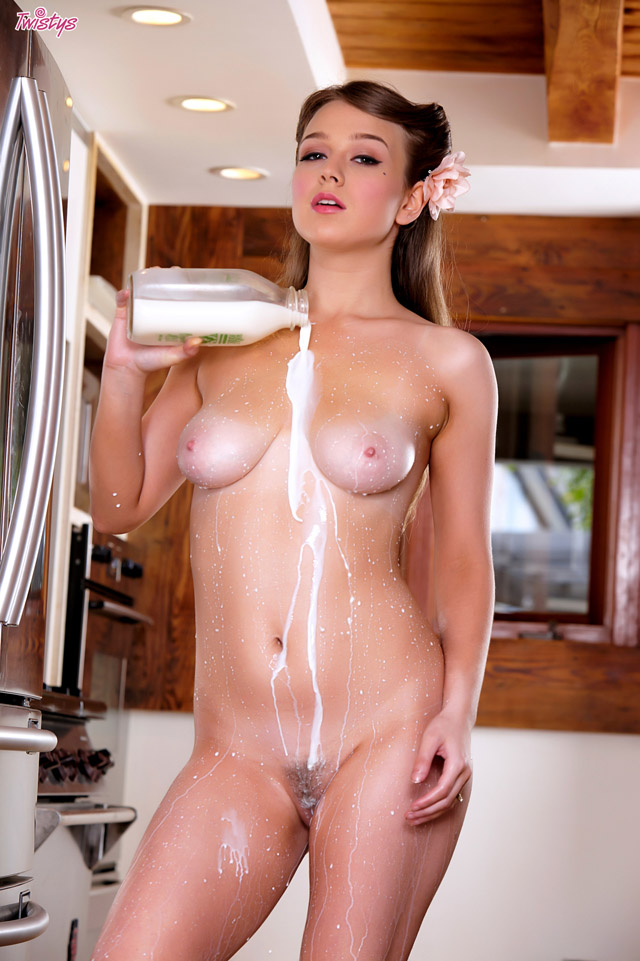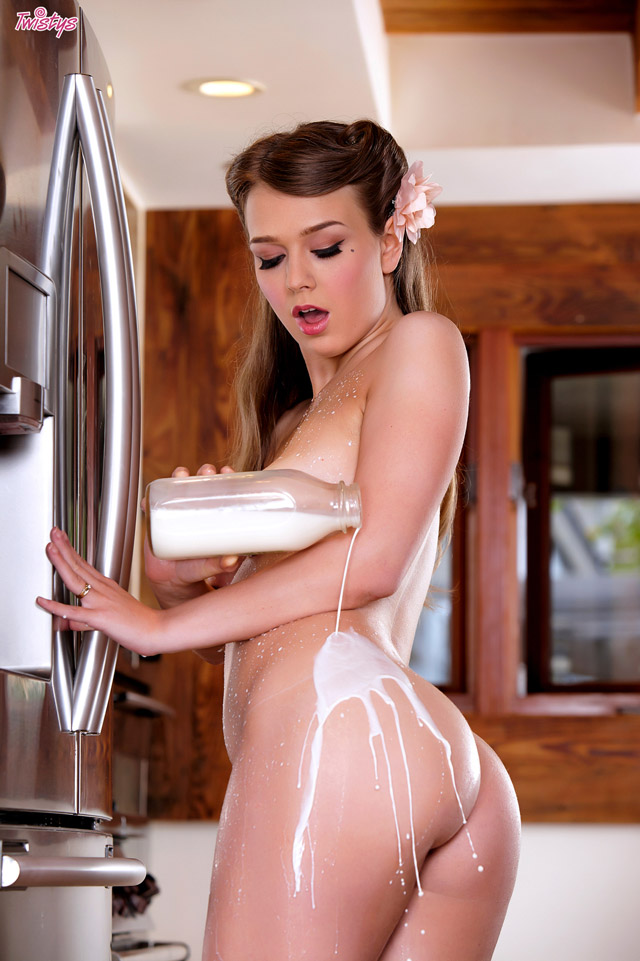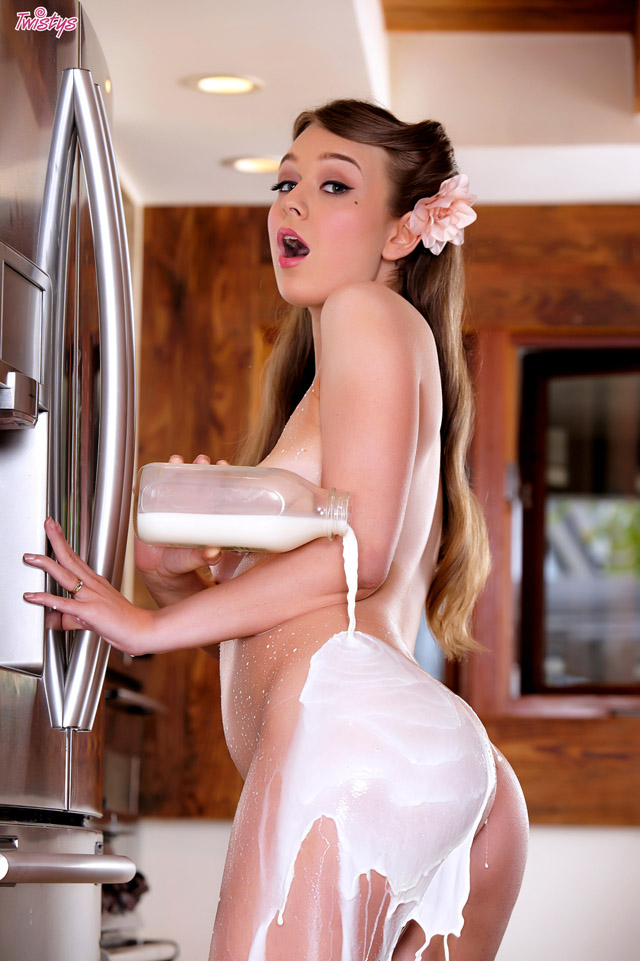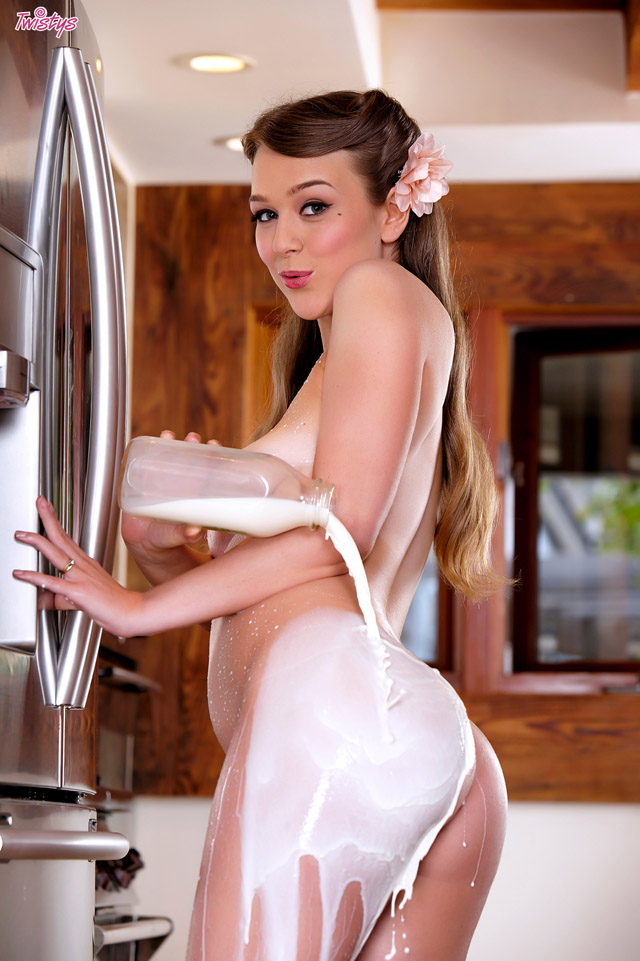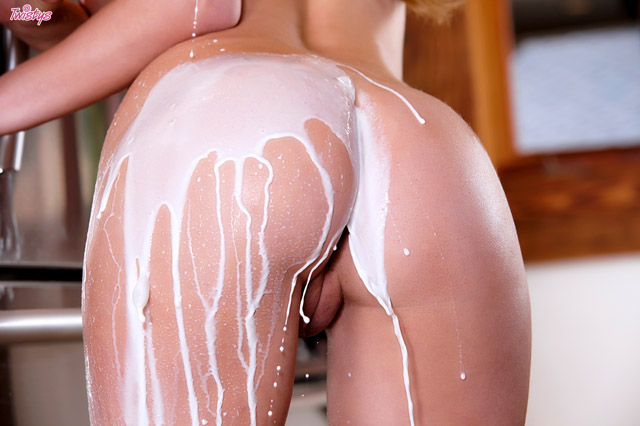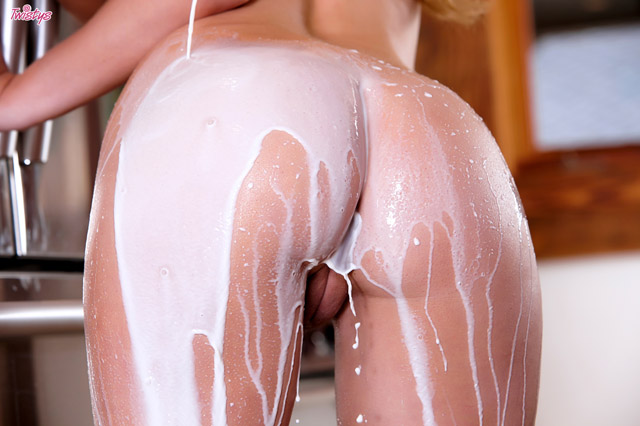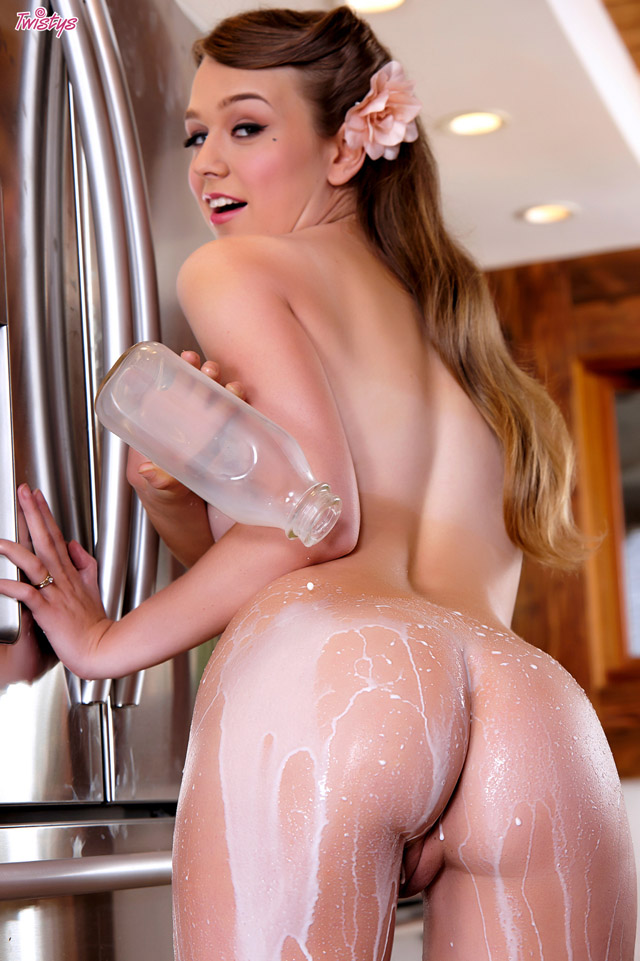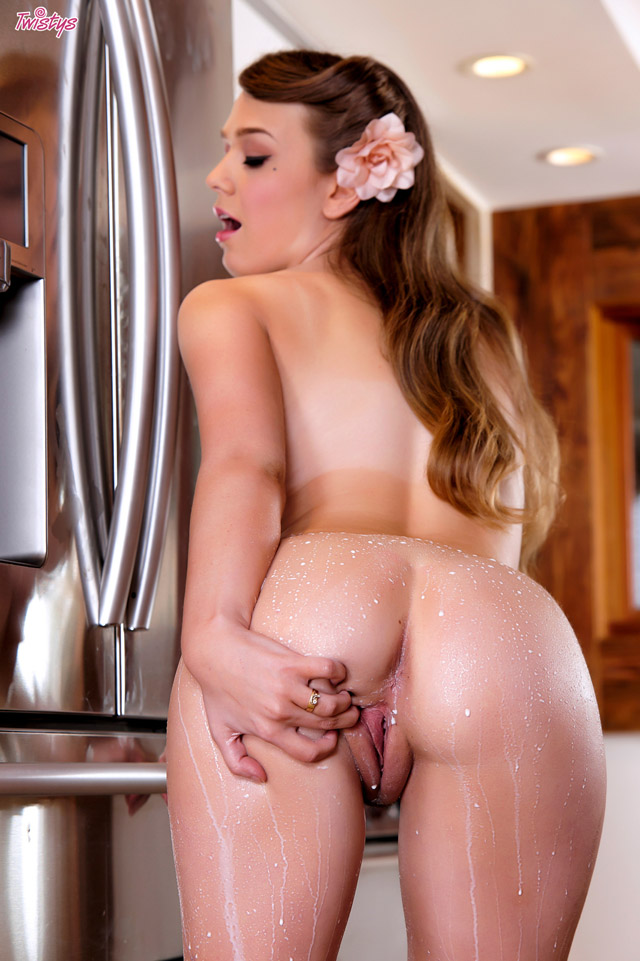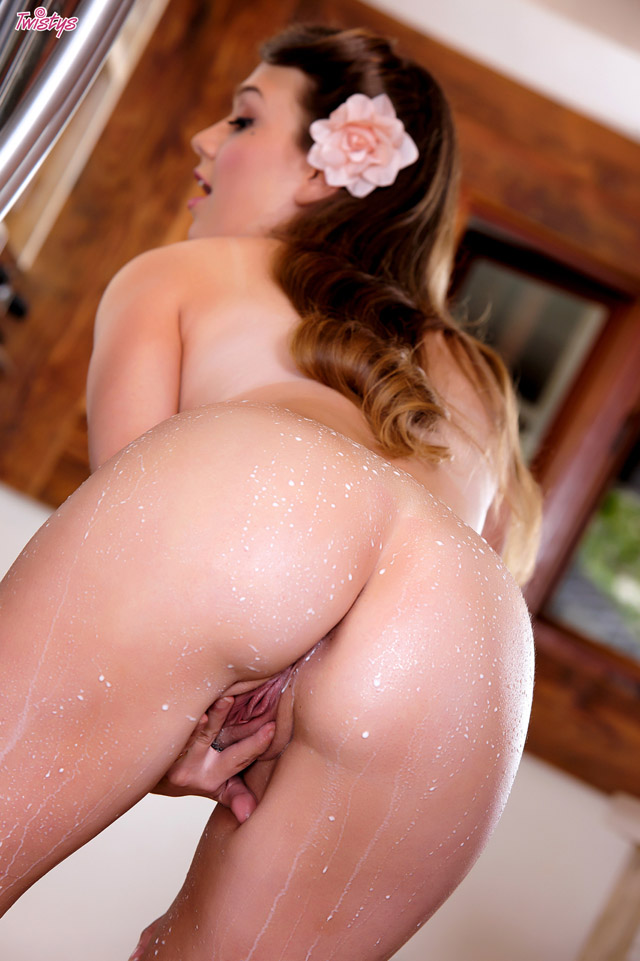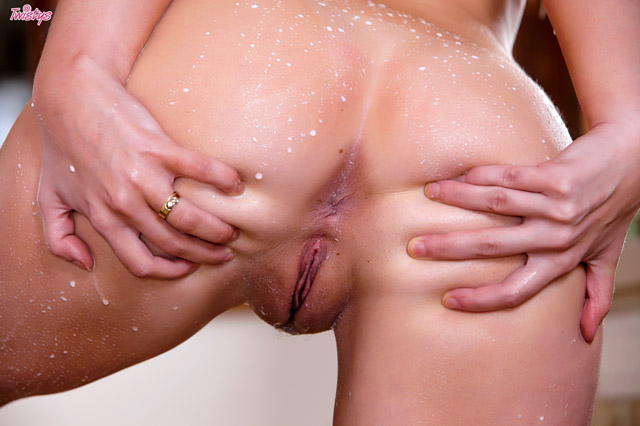 Get your $1 PASS to Twistys to watch all the exclusive videos of July 2015's Twistys Treat Alaina Fox including her wet & messy milk video as this pinup pours cream all down her beautiful body!

Continue reading in the Wet And Messy category or return to the cover of Porn Corporation.
We have lots of wet, messy Milk porn even anal milk enemas!  View all the Twistys articles.
Previous Wet & Messy WAM article:  Lily Xo Gets Messy With Chocolate Sauce!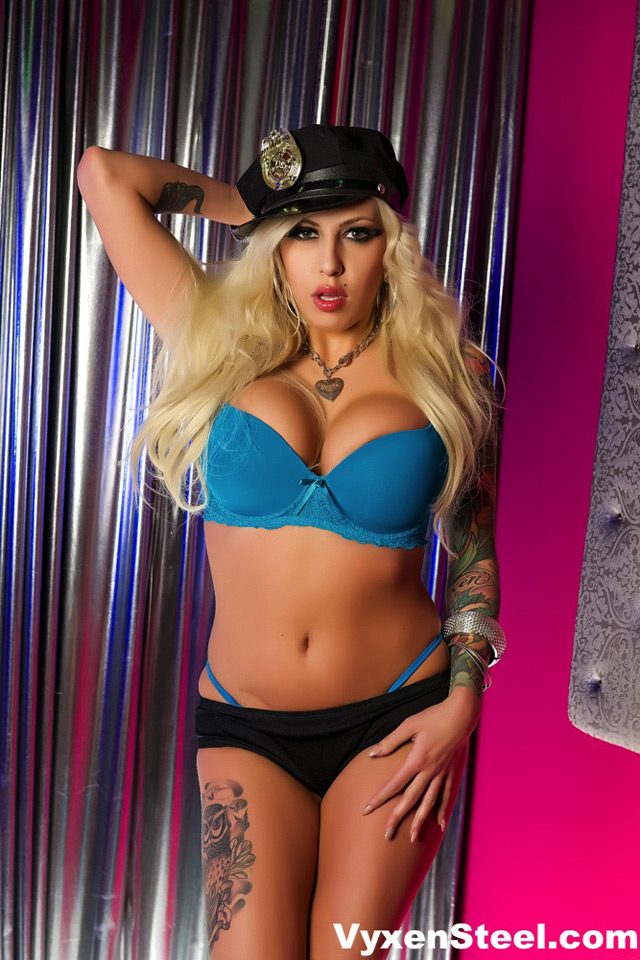 Tattooed blonde bombshell Vyxen Steel launches her first official site! Vxyen Steel is an inked Canadian hottie from Montréal, Québec.  She was born on March 29, 1992 and is currently 23 years old.  Vxyen has green eyes, measures up at an incredible 32 D-26-35 and loves anal sex!  Vxyen is the newest girl to join Puba team. Inside Vxyen Steel's brand new site you can watch her in solo, lesbian, group, anal, deepthroat, double penetration & more!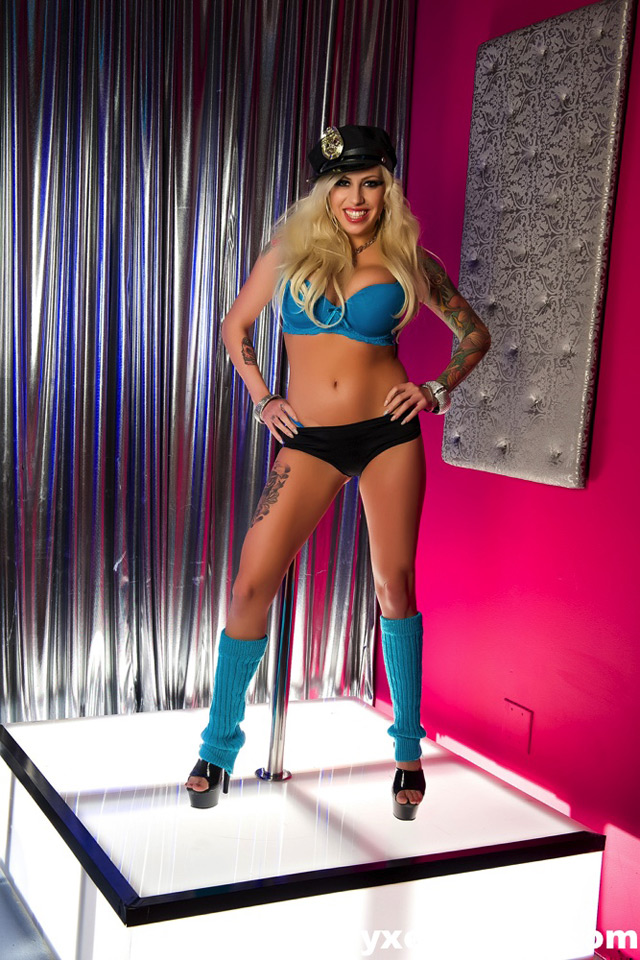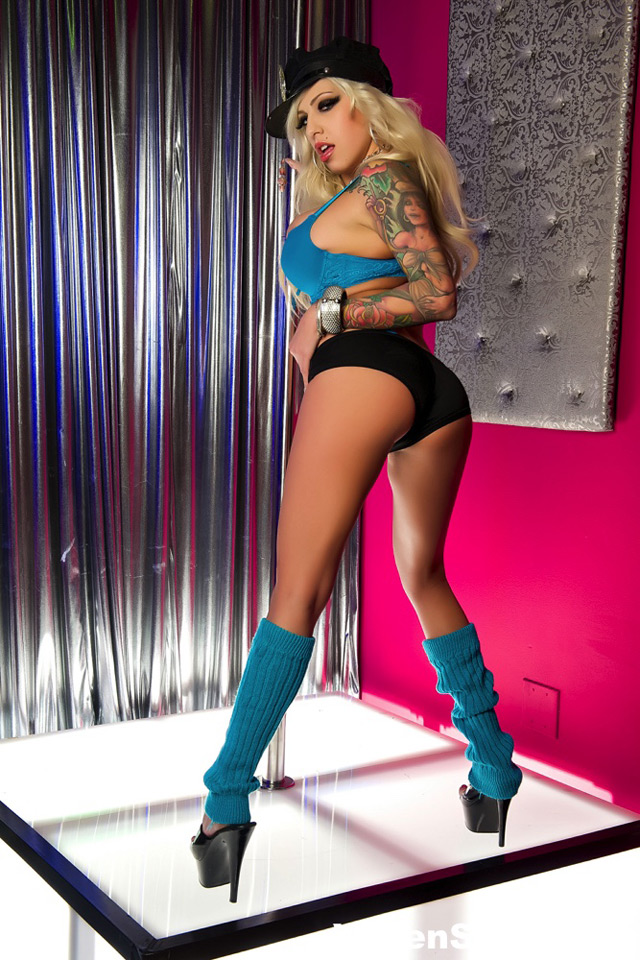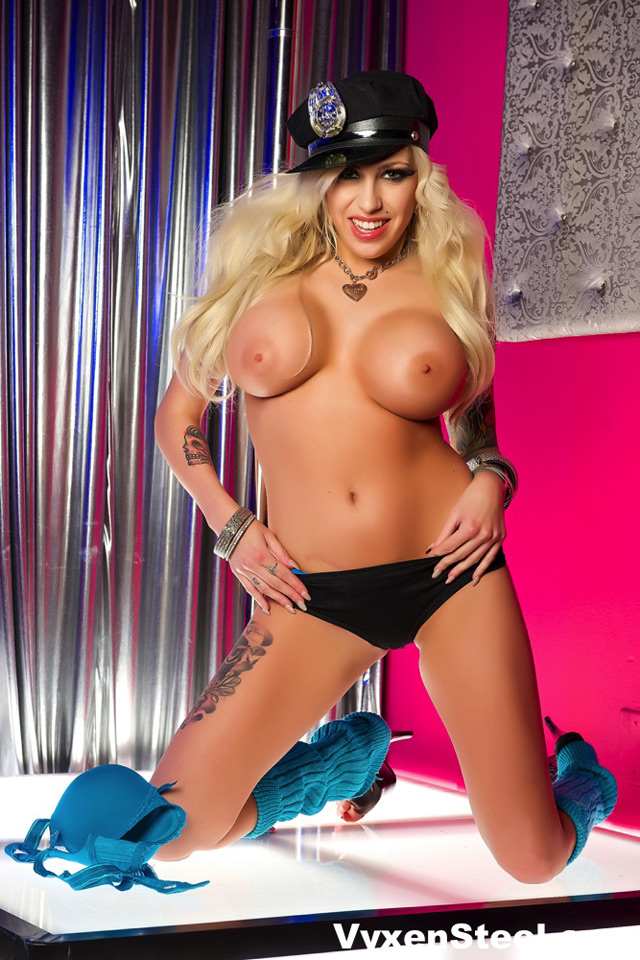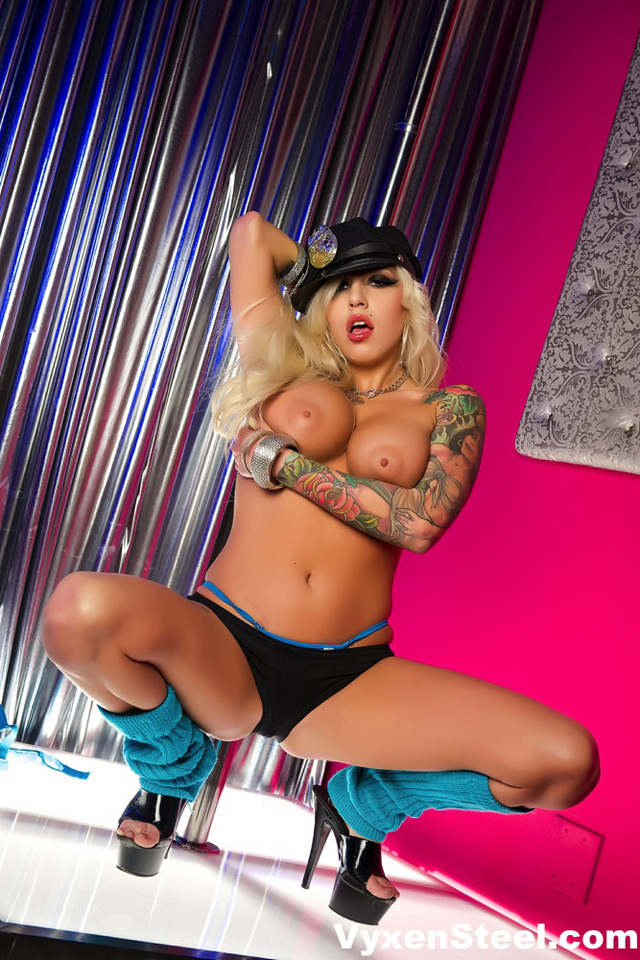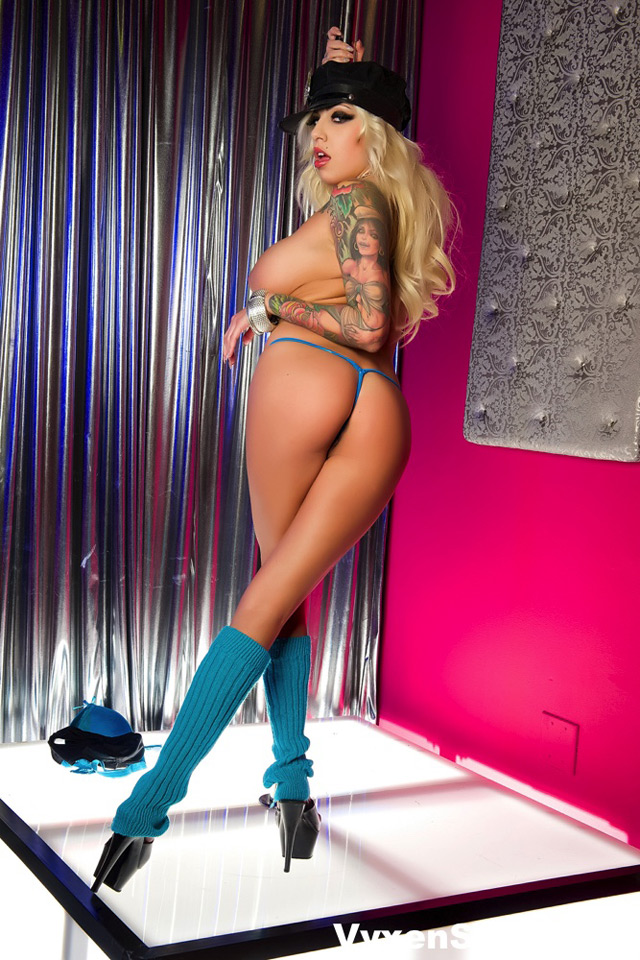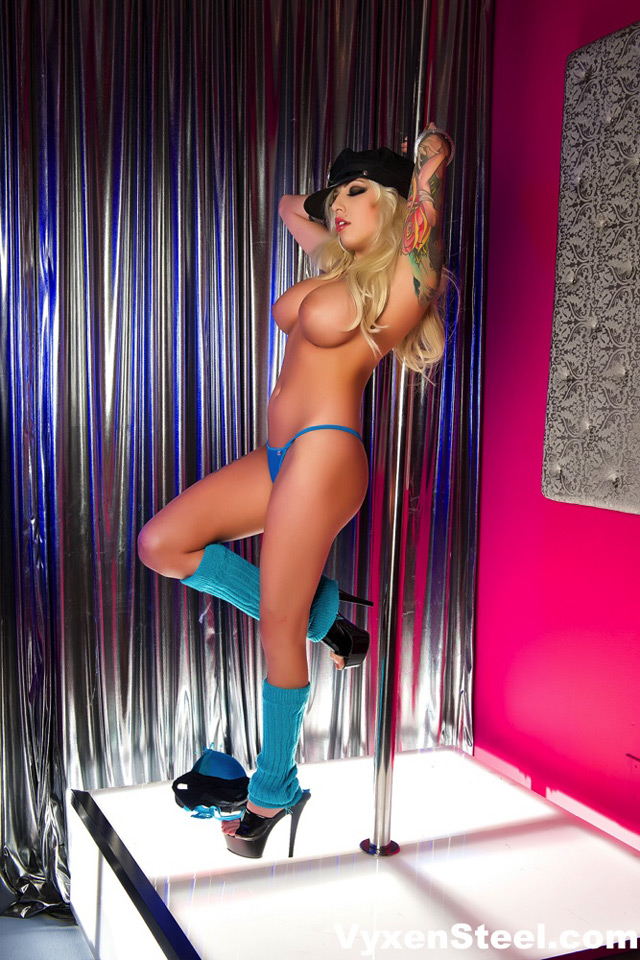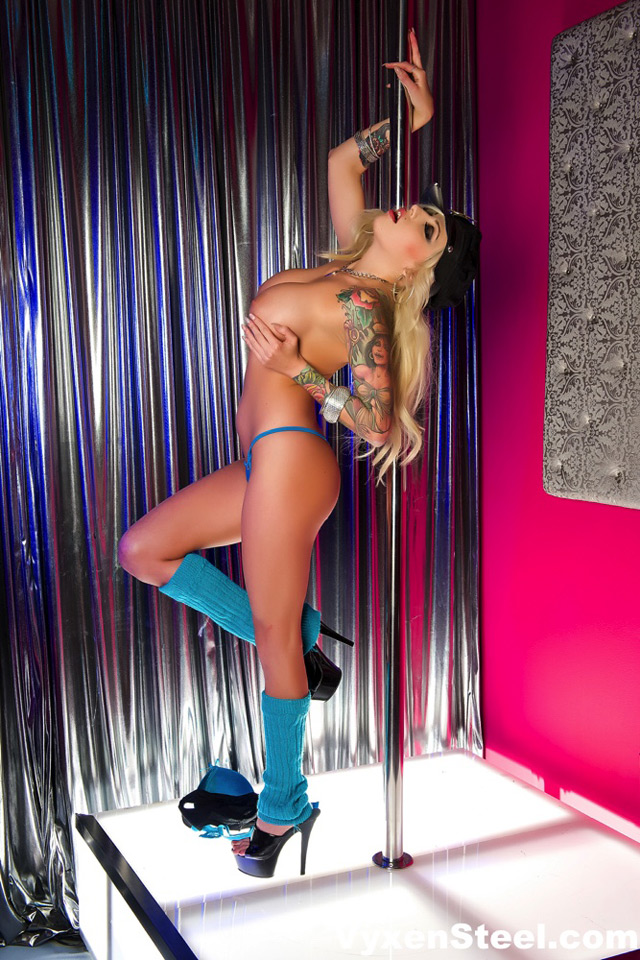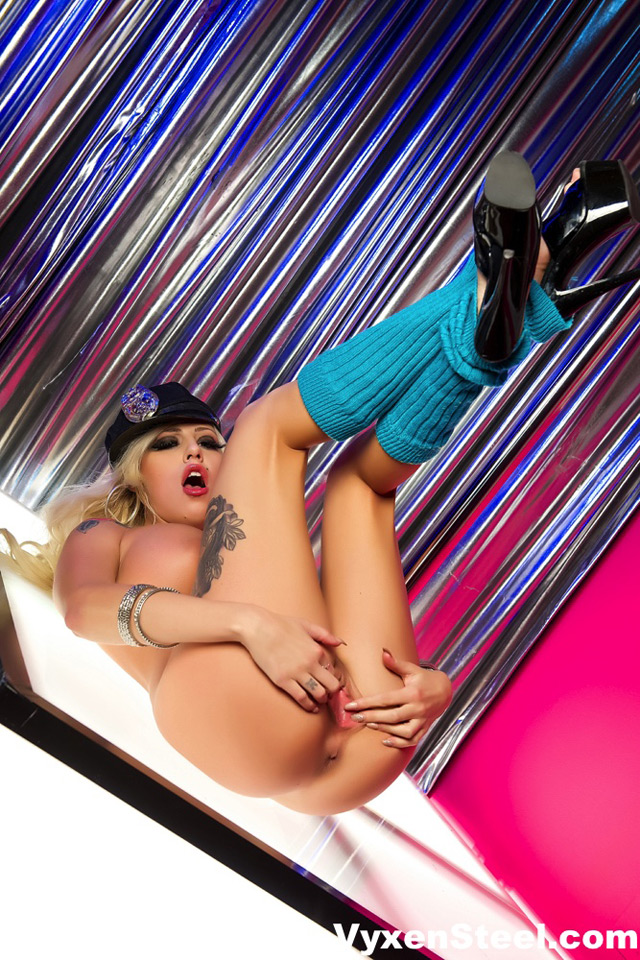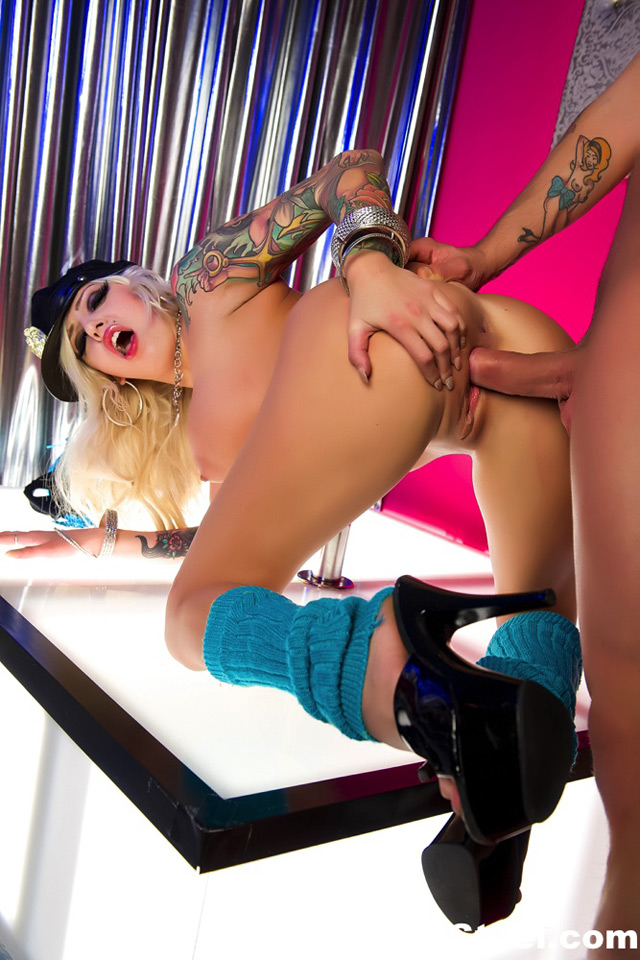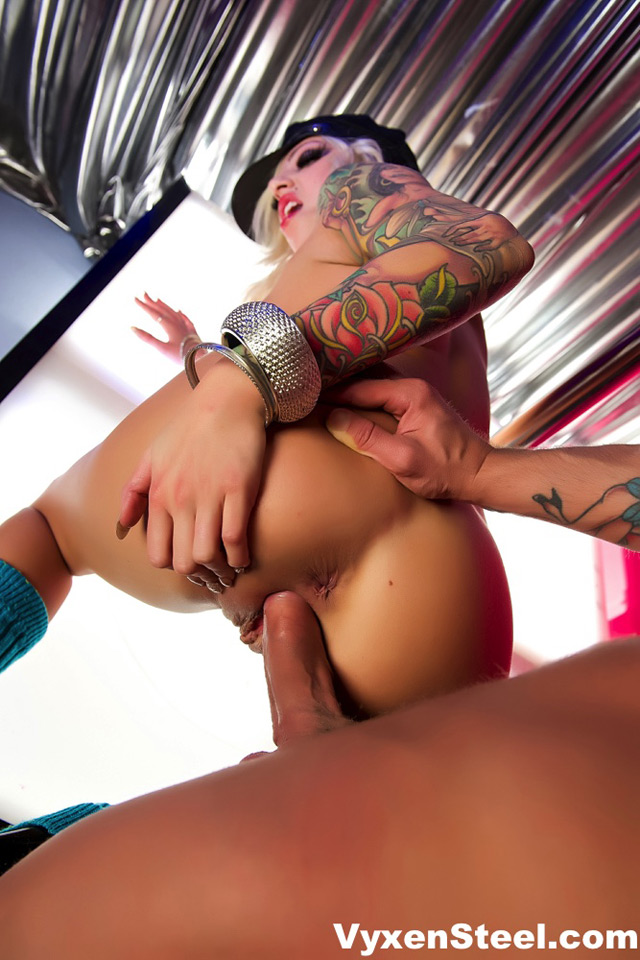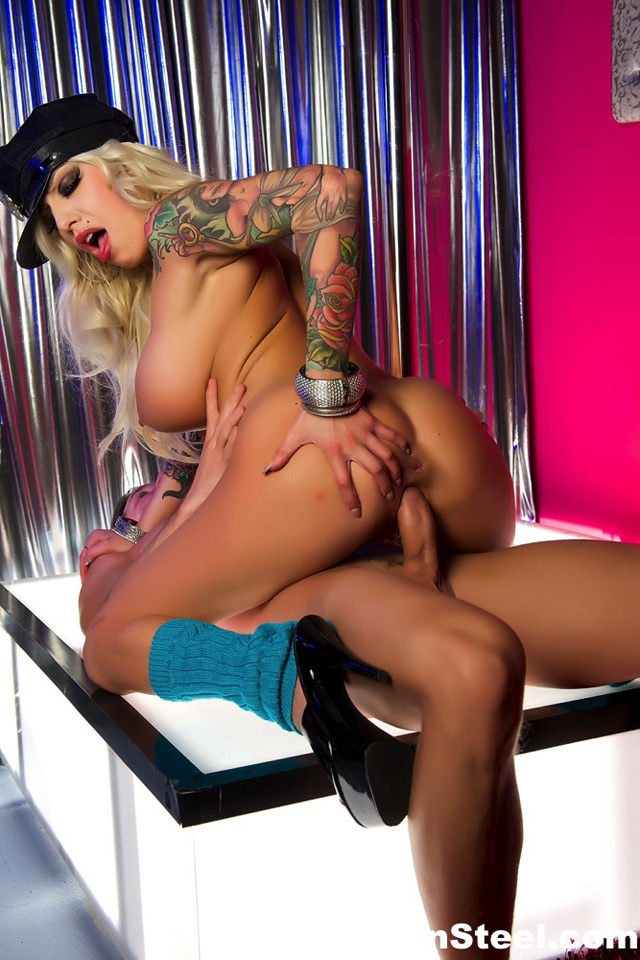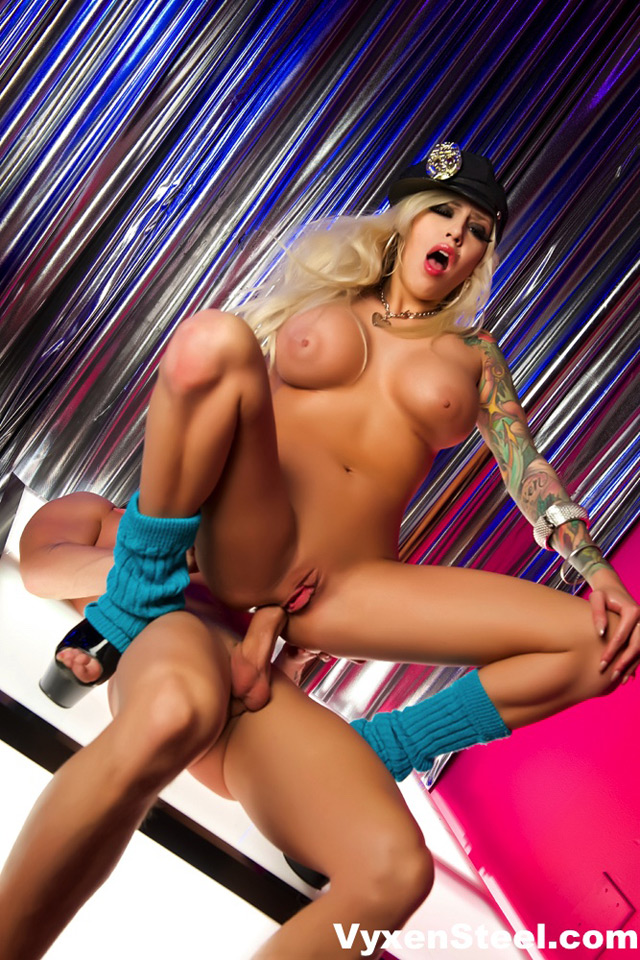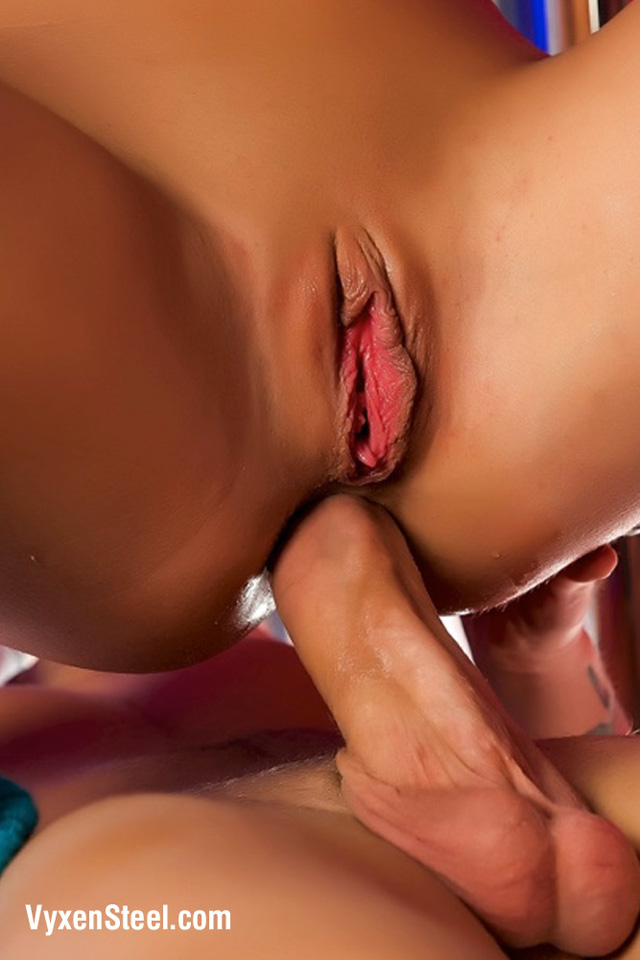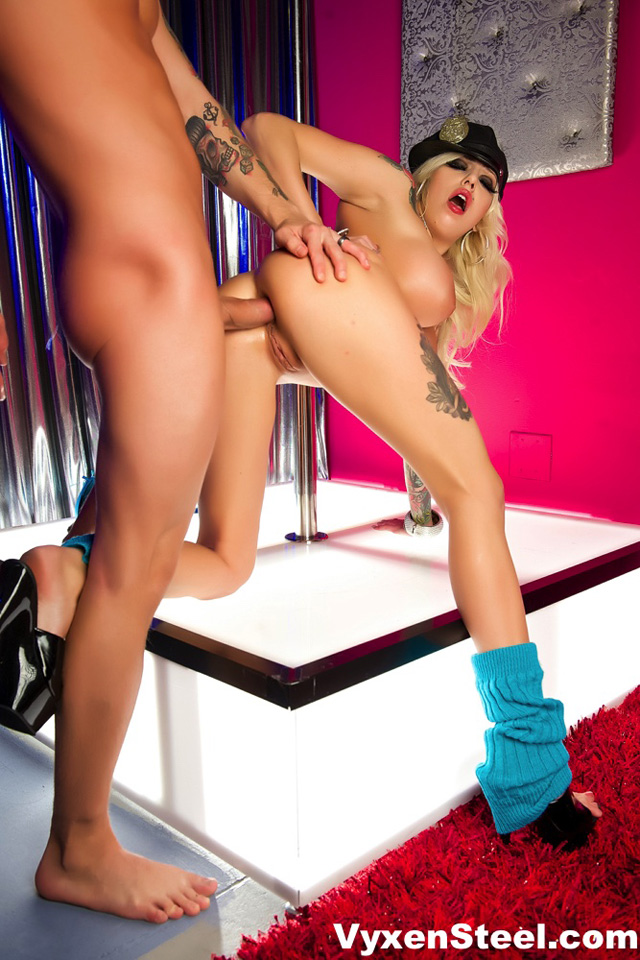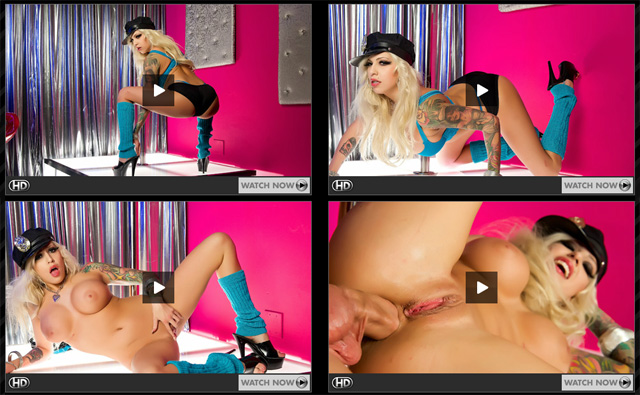 Watch the free movie gallery of Vyxen Steel having anal sex at the strip club! Check out more of what you will find in Vyxen Steel's hot new site below.  Visit Her Official Site Here!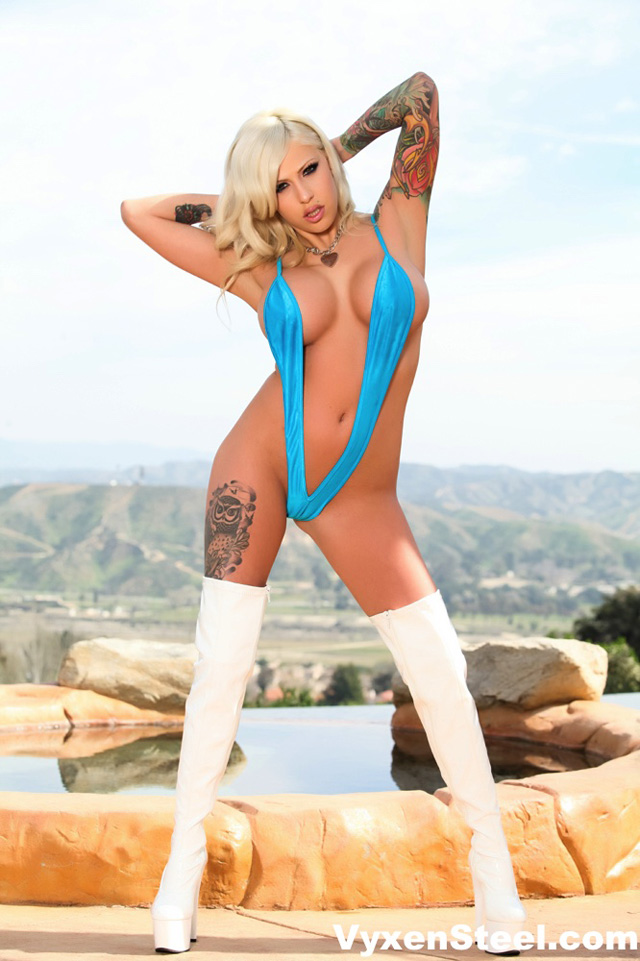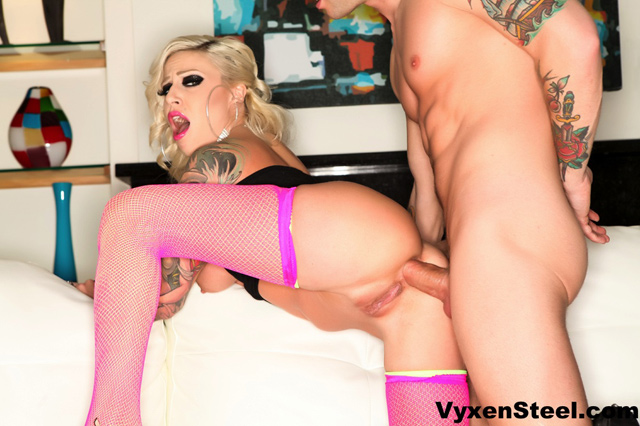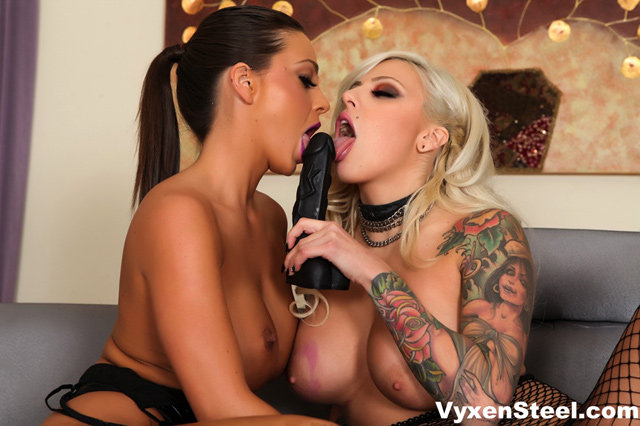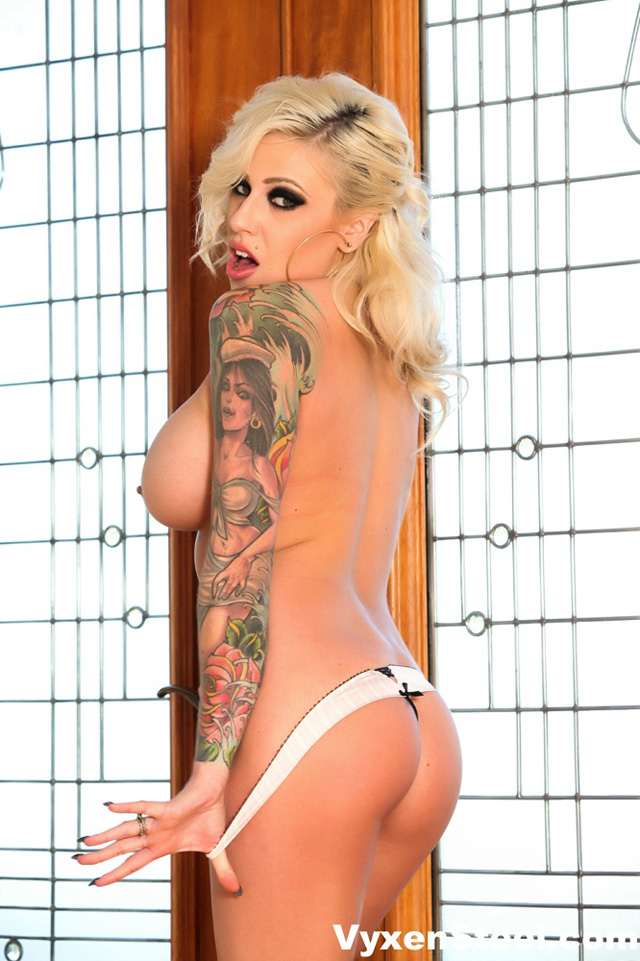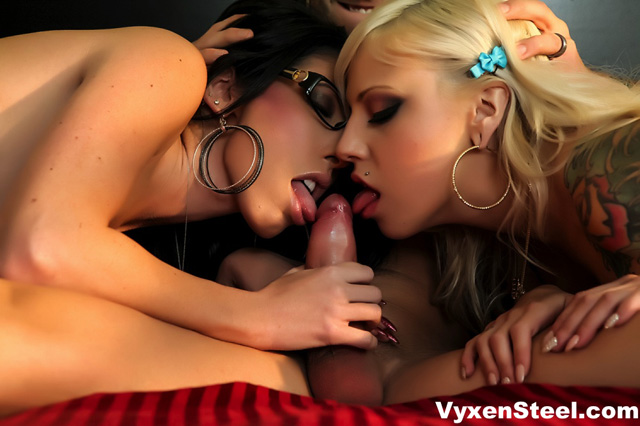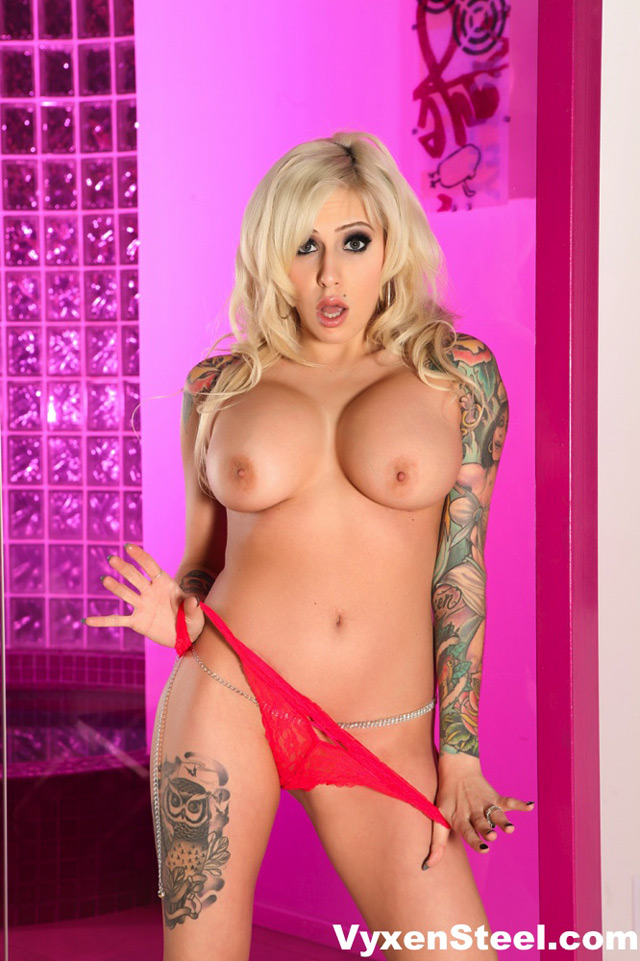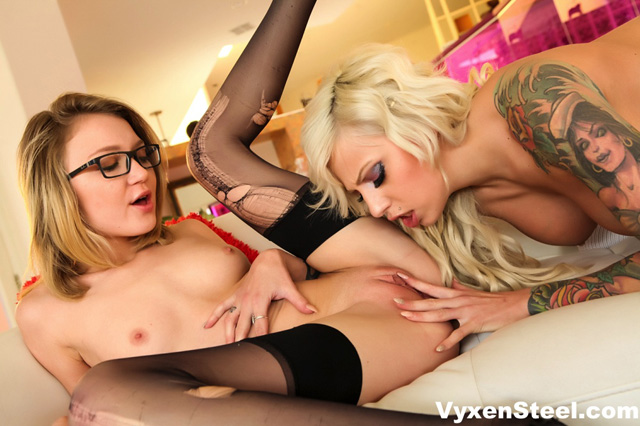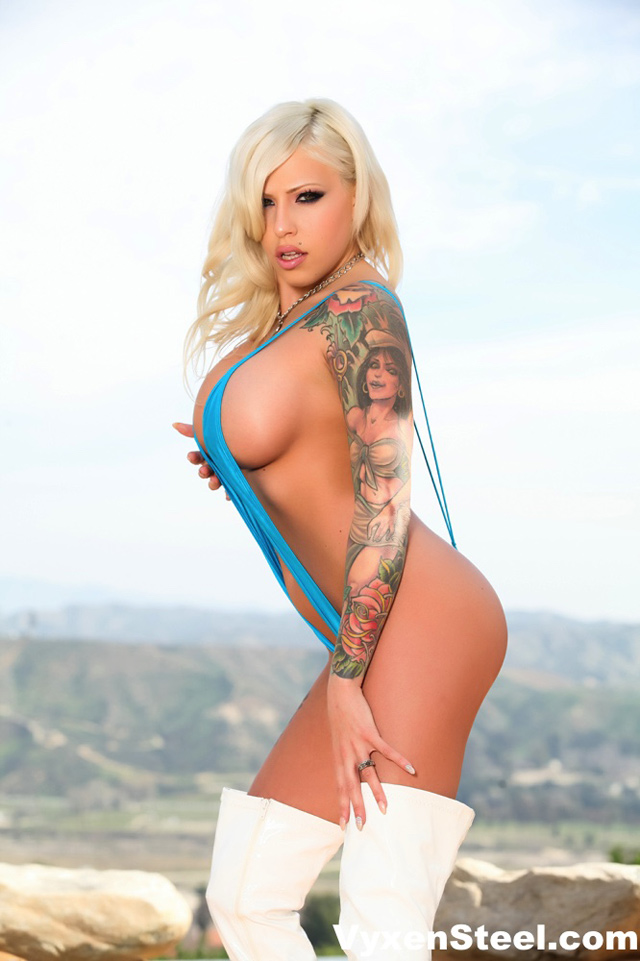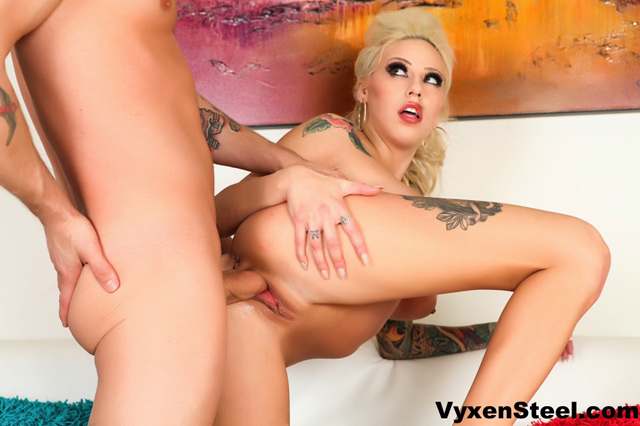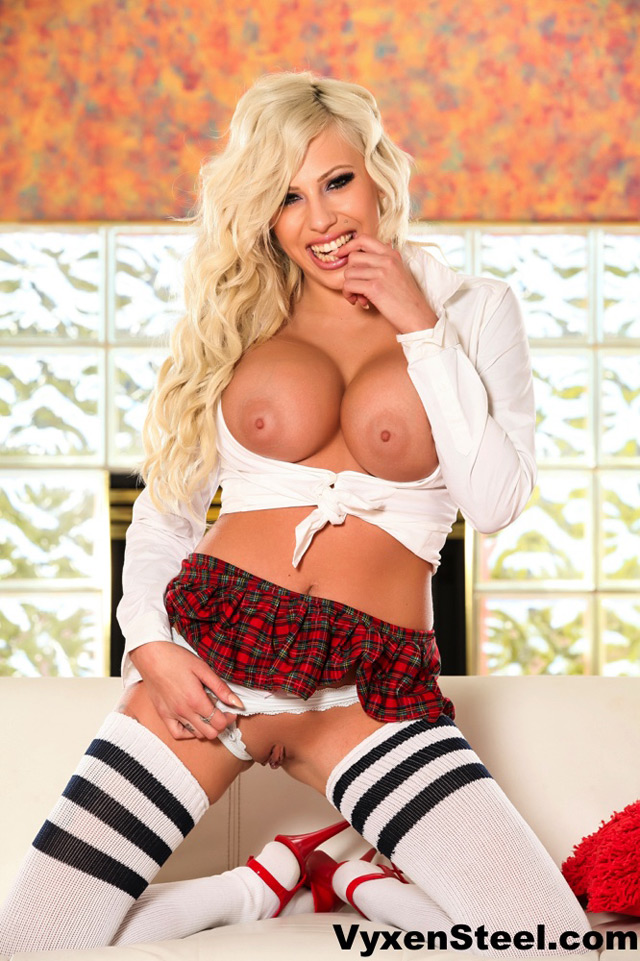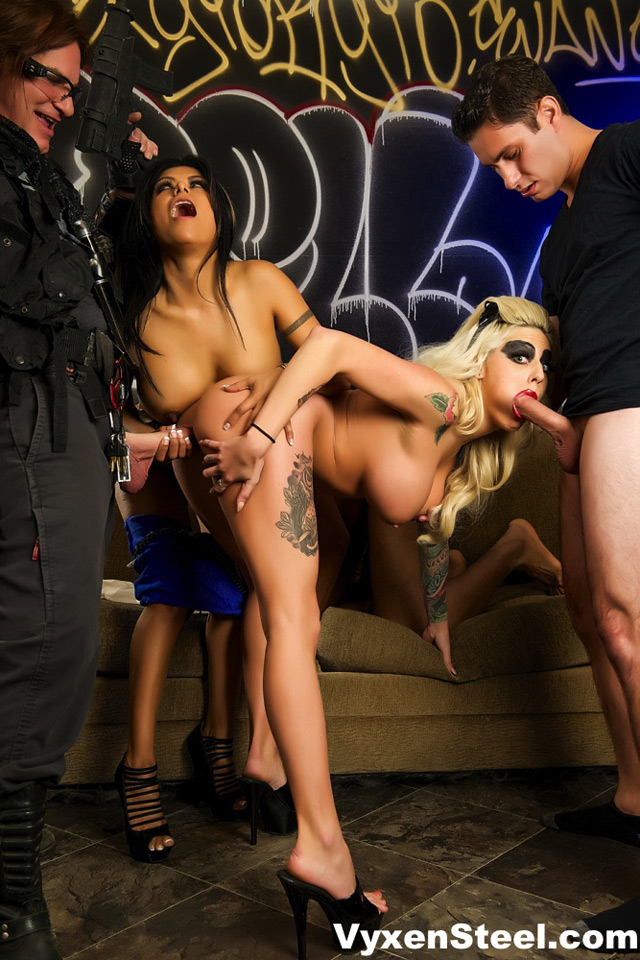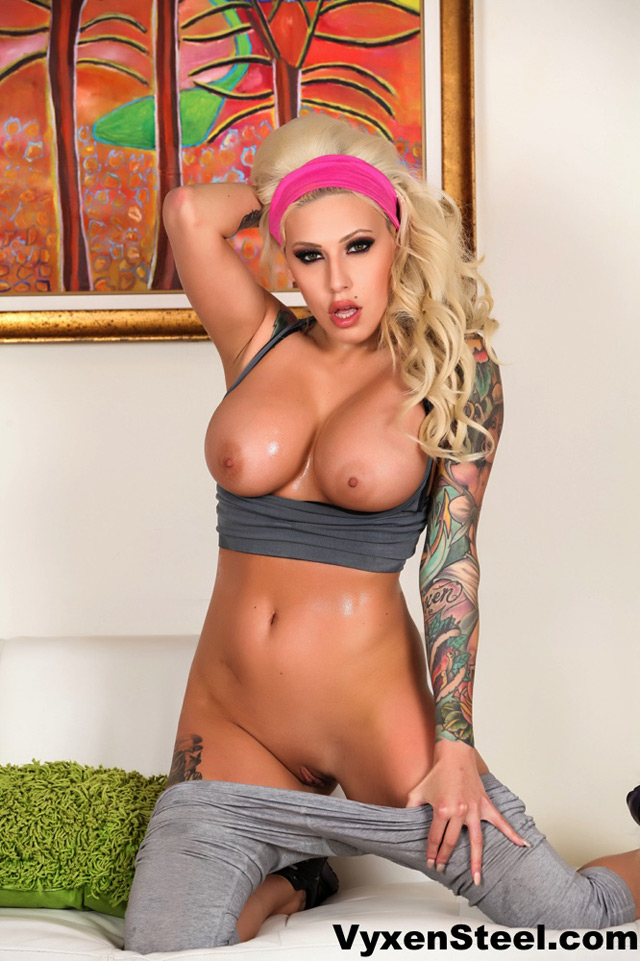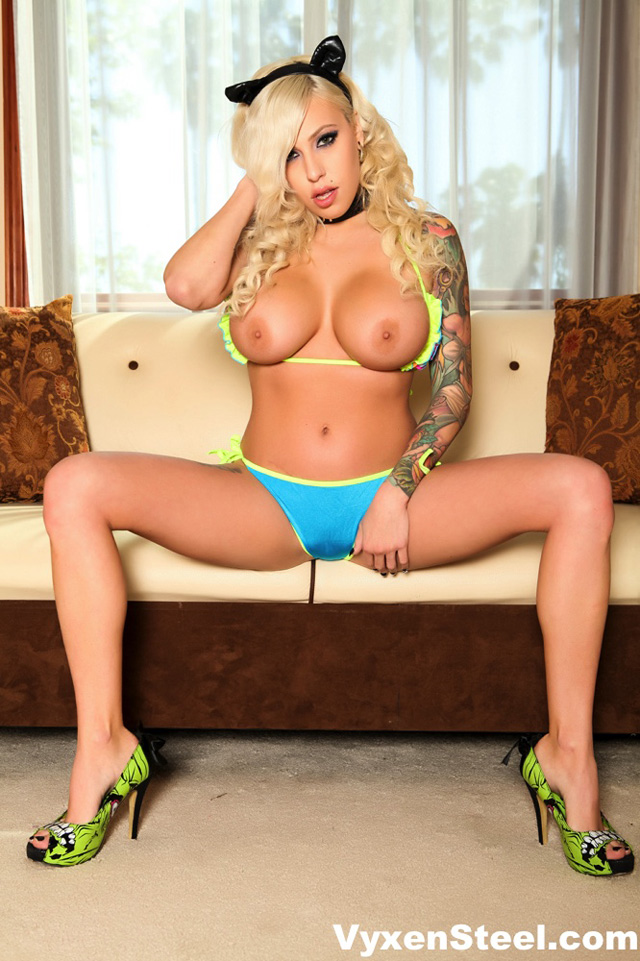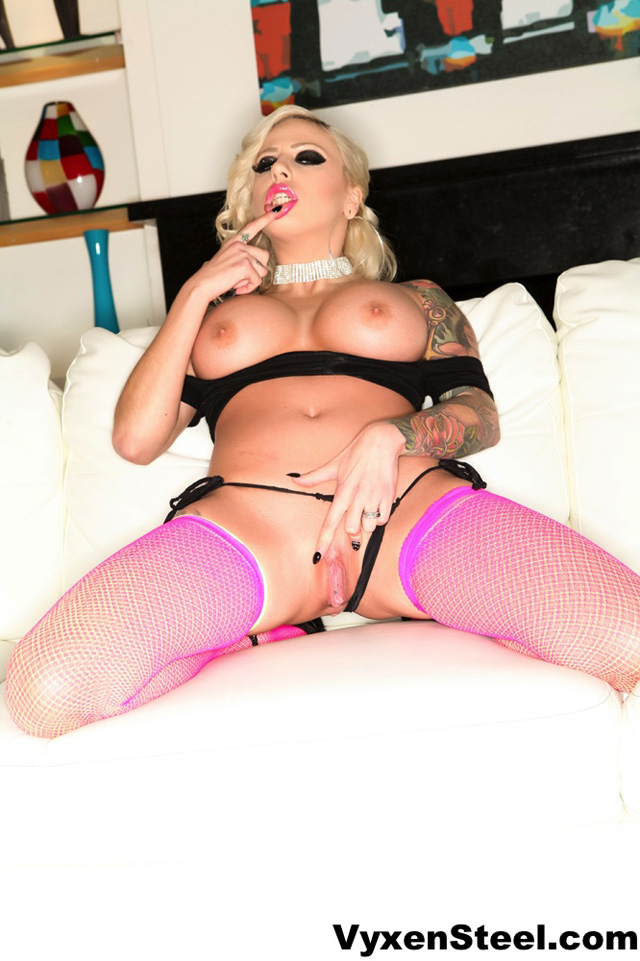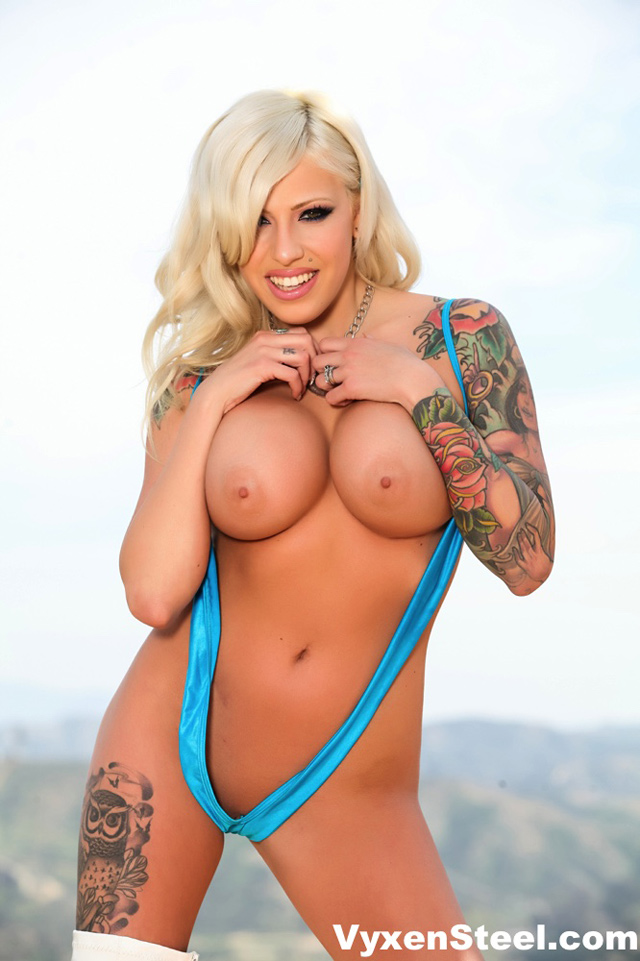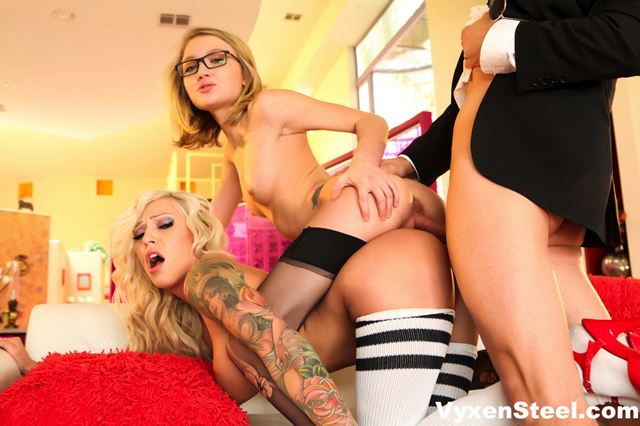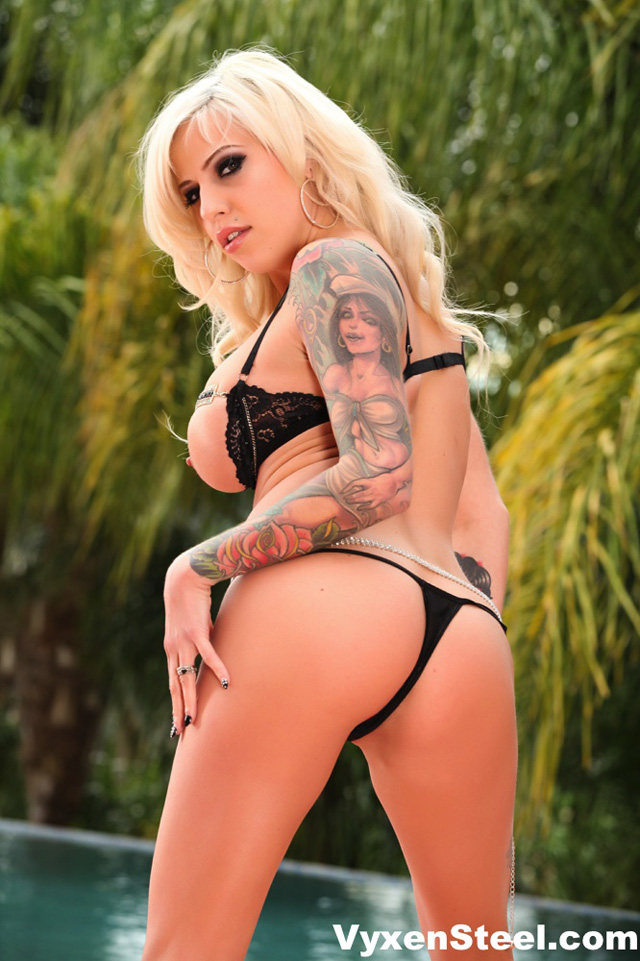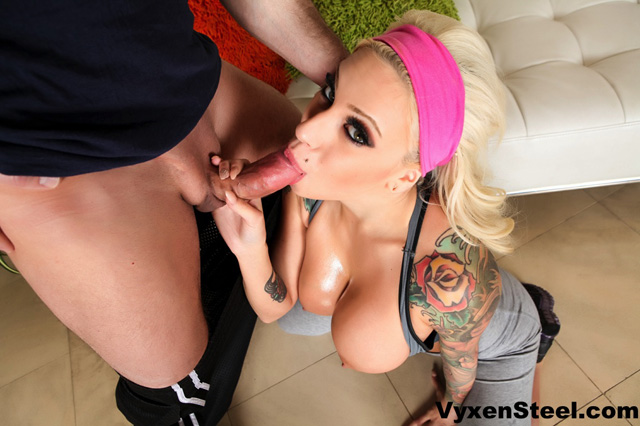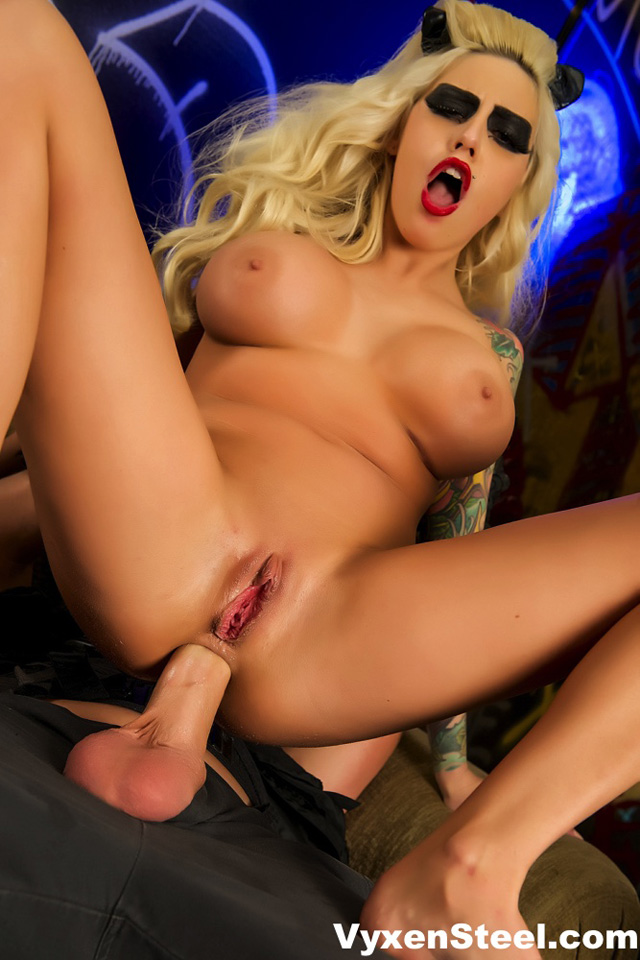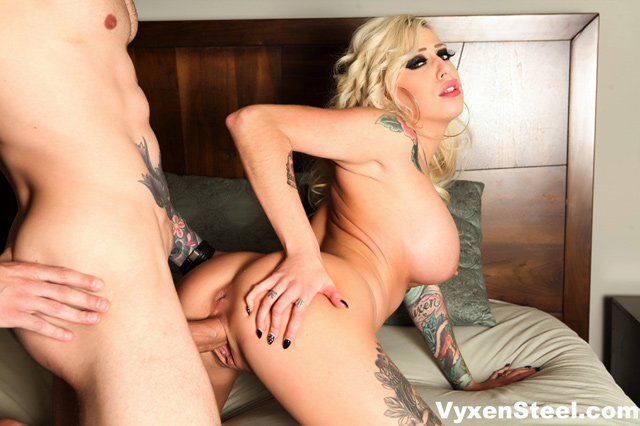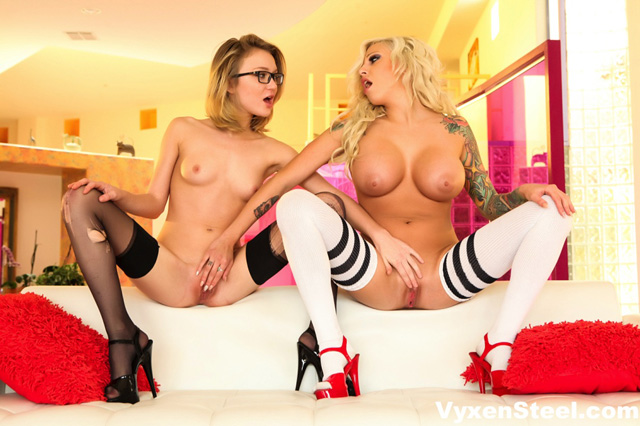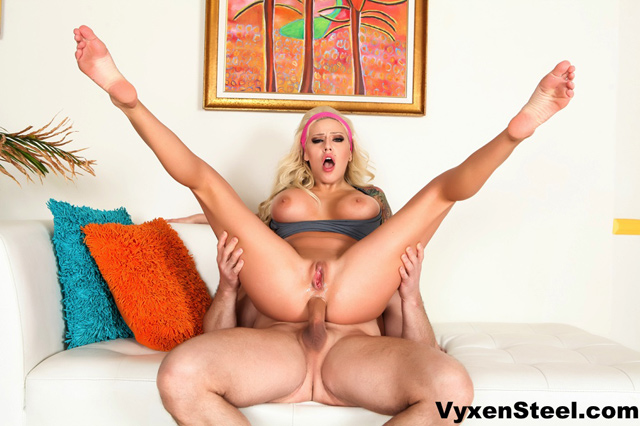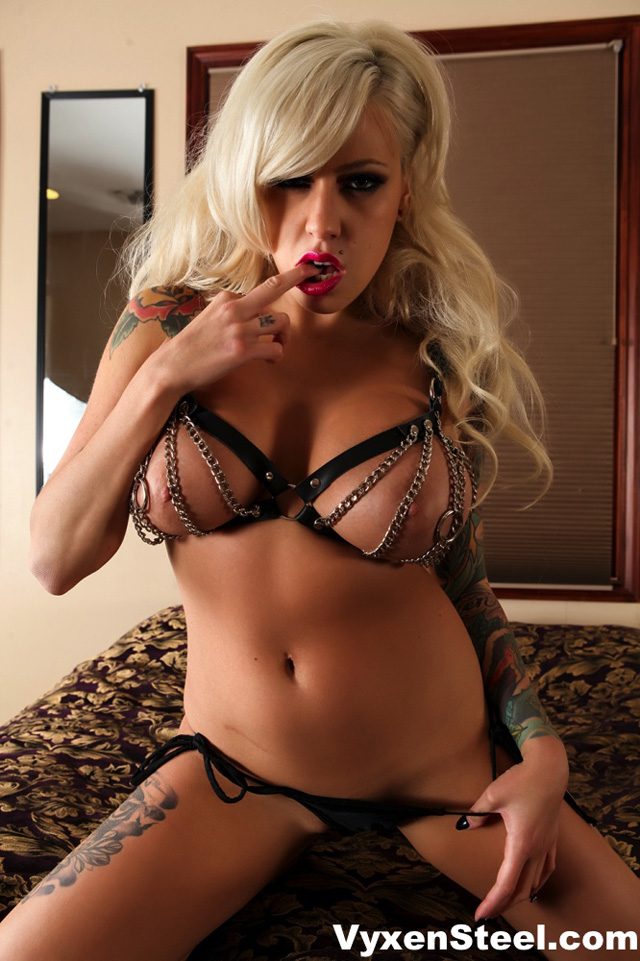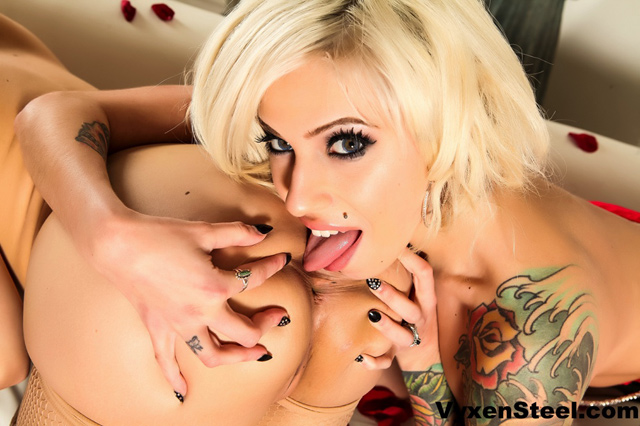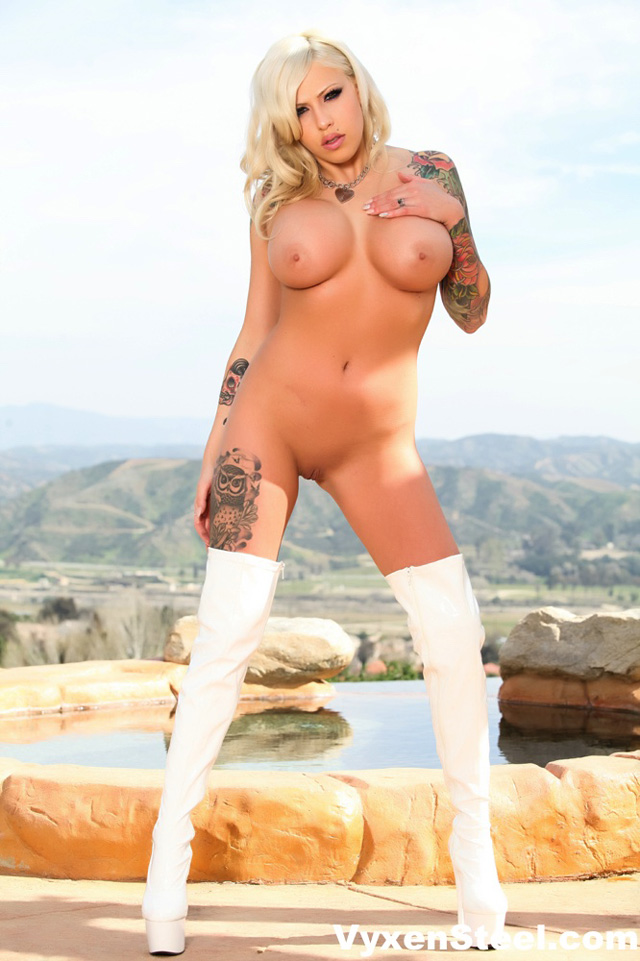 Enter Vyxen Steel's brand new Official Website!  Join for full access to all of the exclusive hd videos & high res photos of this naughty anal loving tattooed porn goddess.  Join for full access to the Puba network & access over 35+ official sites including Leya Falcon, Romi Rain, Nicole Aniston, Rachel Roxxx, Christy Mack,  Dava Foxx, Abigail Mac, Mason Moore, Dahlia Sky, Britney Amber & many more!  Join Vxyen Steel's Official Site now to get your all access Puba Pass!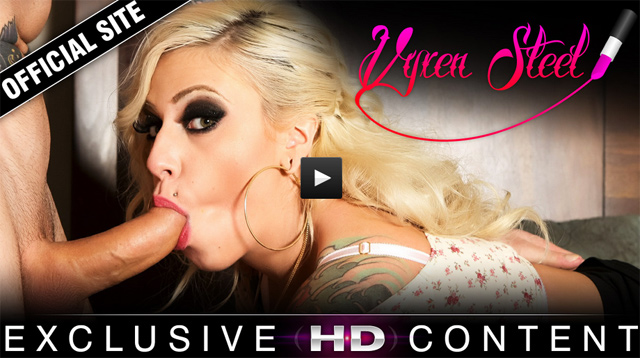 Return to cover of Porn Corporation magazine or continue reading in the Pornstars category!
View all of the New Porn Sites or Porn News or articles starring the Puba network.
Previous Puba new site launch:  Nicole Aniston Launches New Official Site!
Is you like Vyxen Steel, check out her Puba sister: New Porn Site: Leya Falcon
More Vyxen Steel as a Brunette with Amy Anderssen In New Porn Site: KooKoo4Porn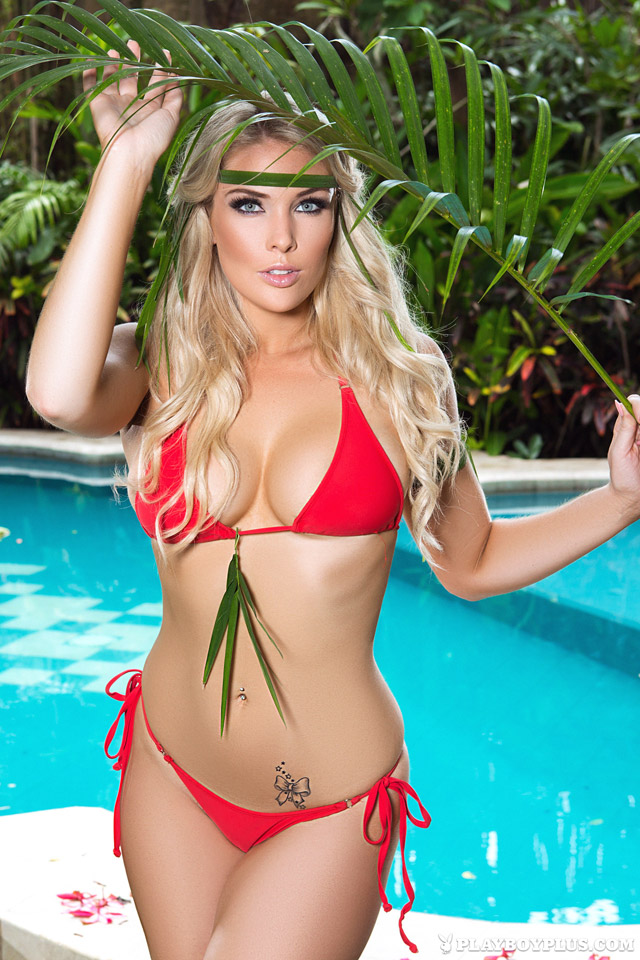 Rebekah Cotton is an amateur model & a waitress from Sydney, Australia.  Rebekah is a self proclaimed Playboy super fan so when she was asked to shoot nude for Playboy Plus by Cassandra Keyes, Rebekah was ecstatic to join the ranks of the bunnies!  This blonde hottie is all natural and measures up at a flawless 34DD-25-35.  Rebekah Cotton was born on March 21, 1994 and is 5'6″ tall and weighs 127 pounds. Join Playboy Plus for only $1 for more of Rebekah Cotton. Next time you're down under & go to catch a bite, see if this babe is serving up your burger!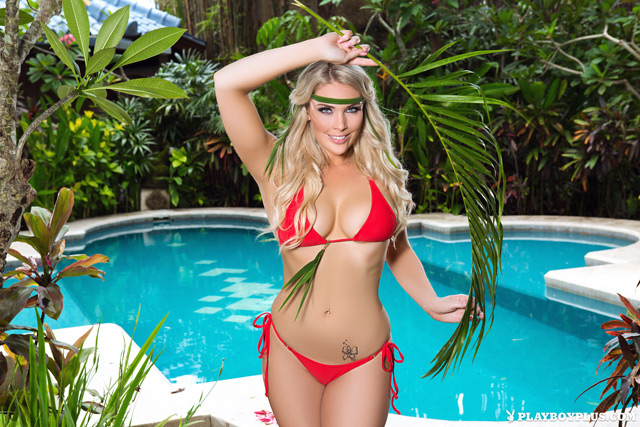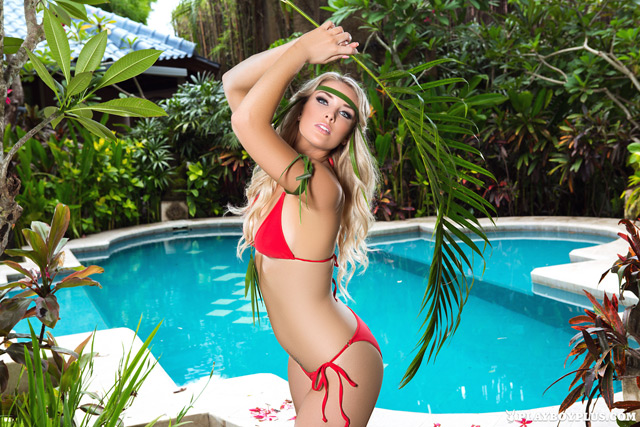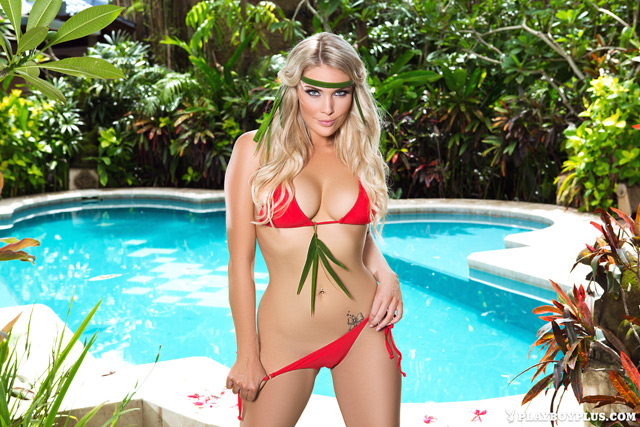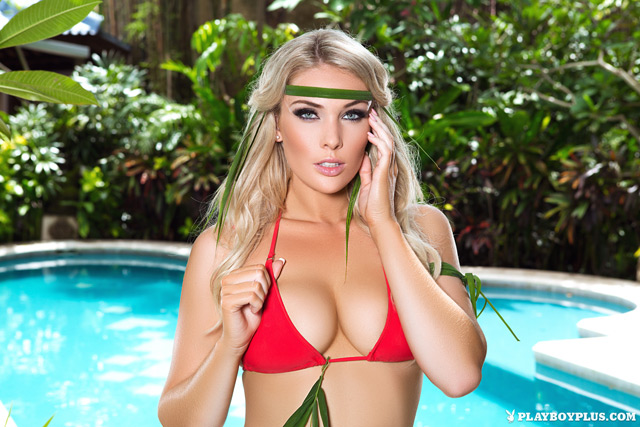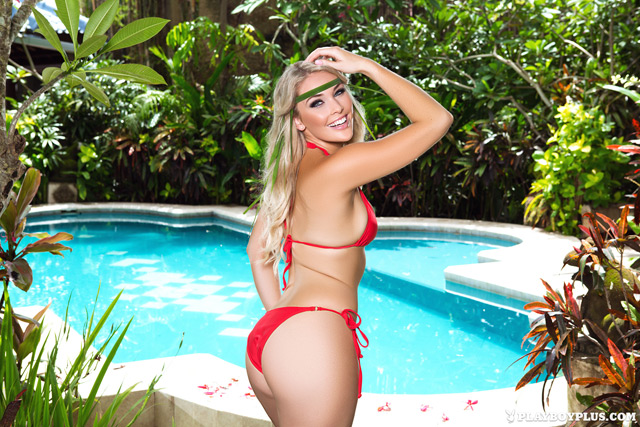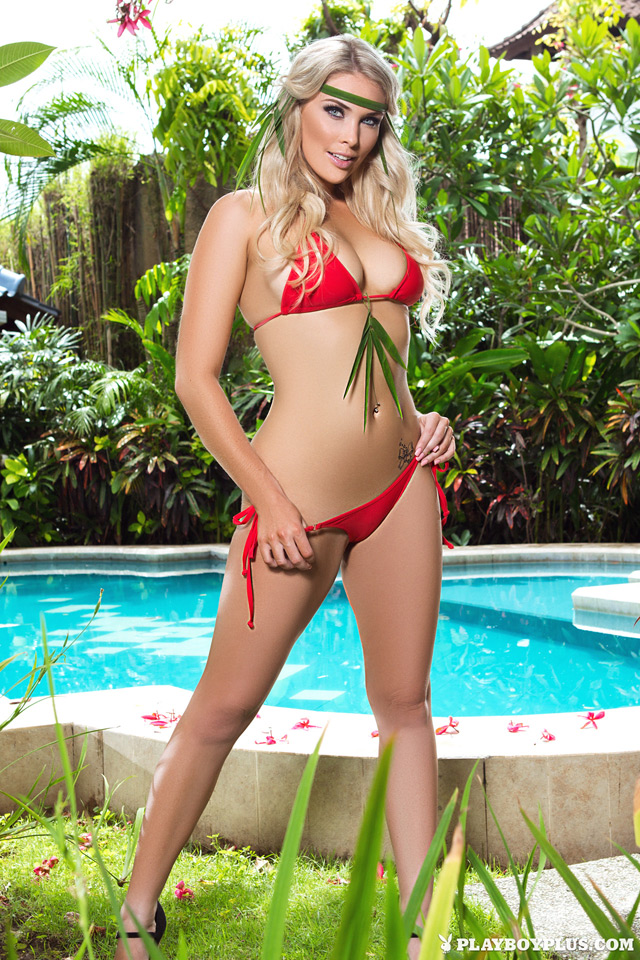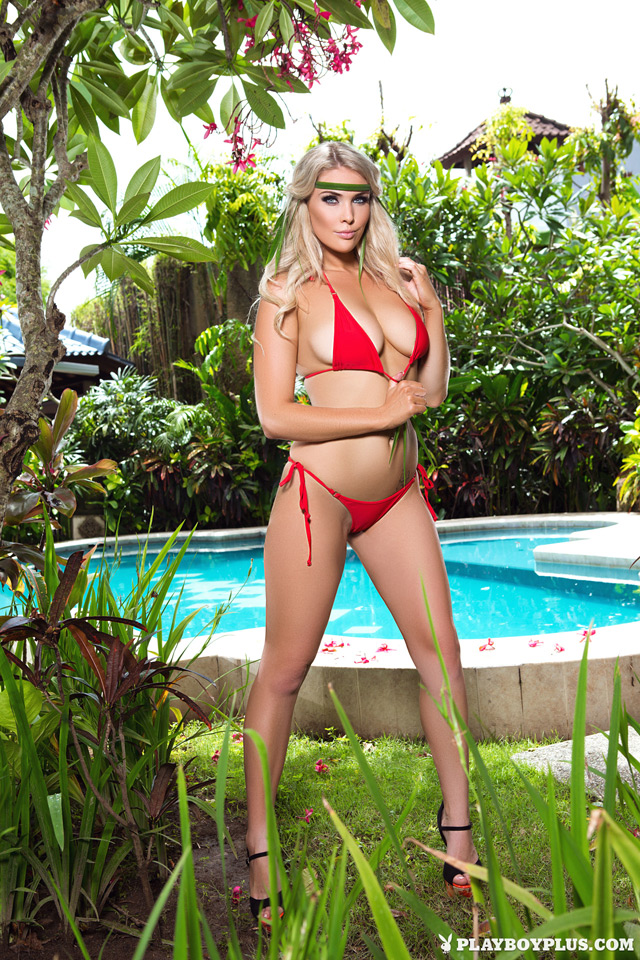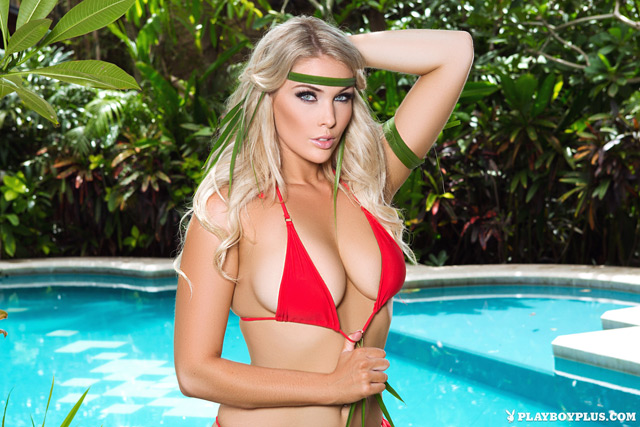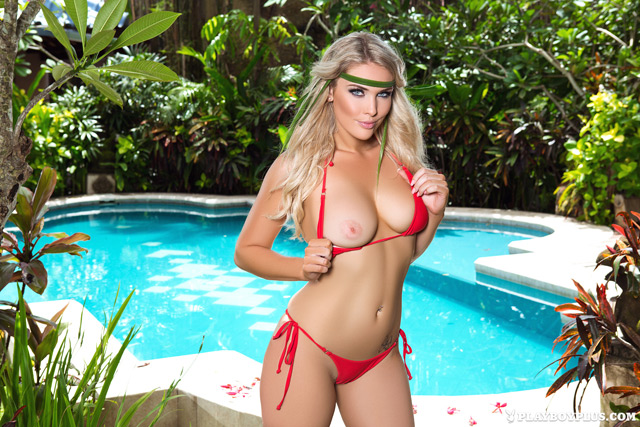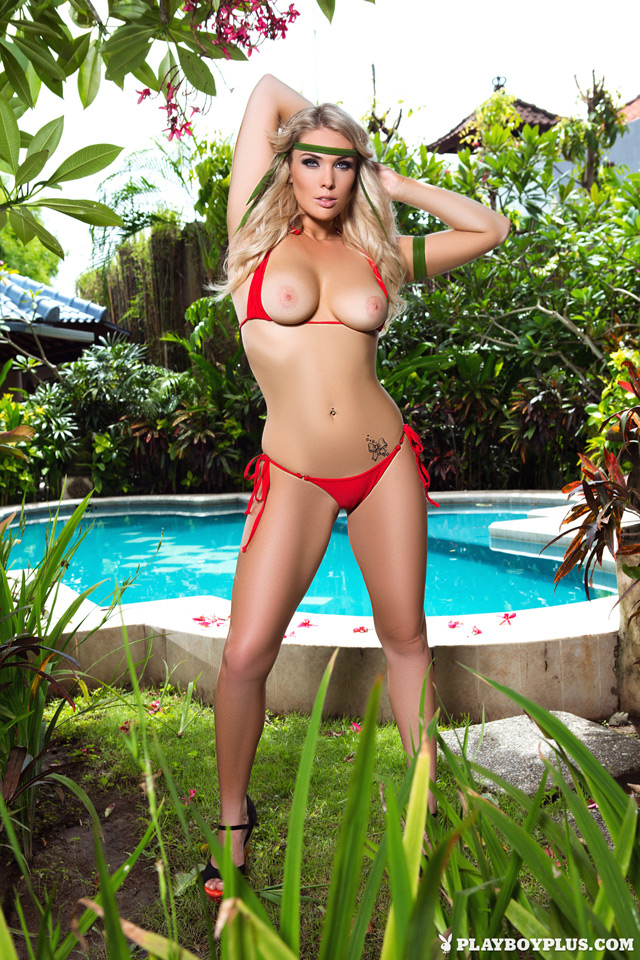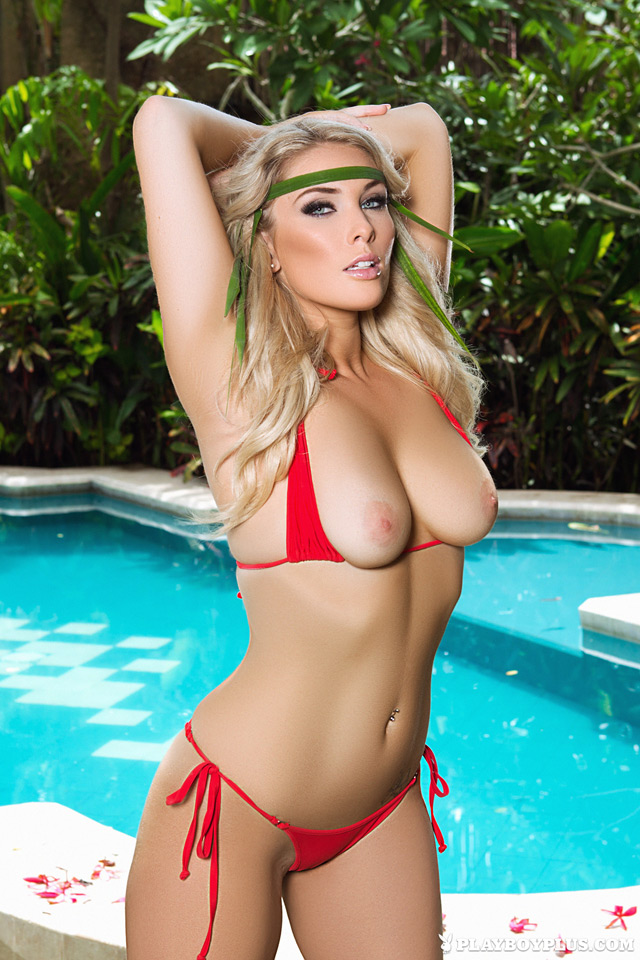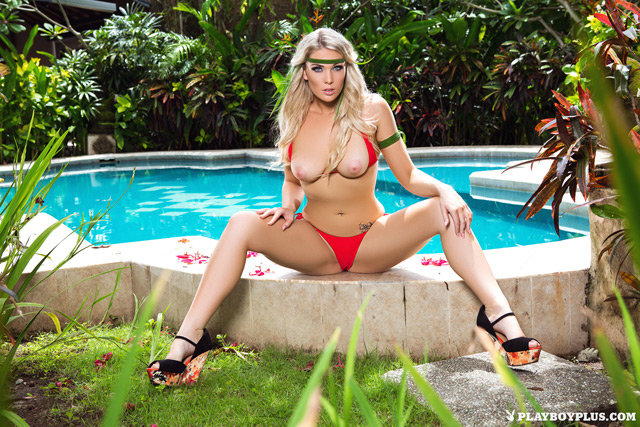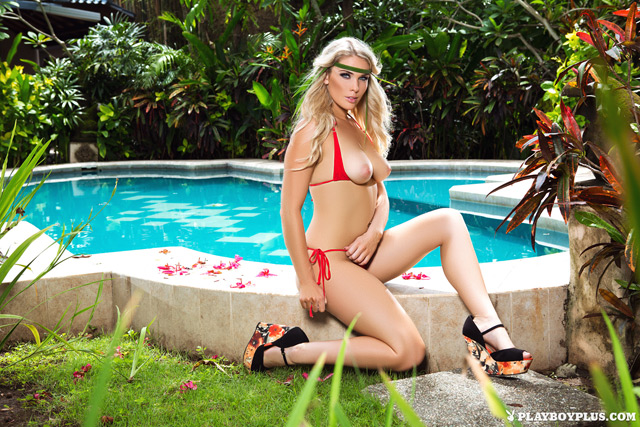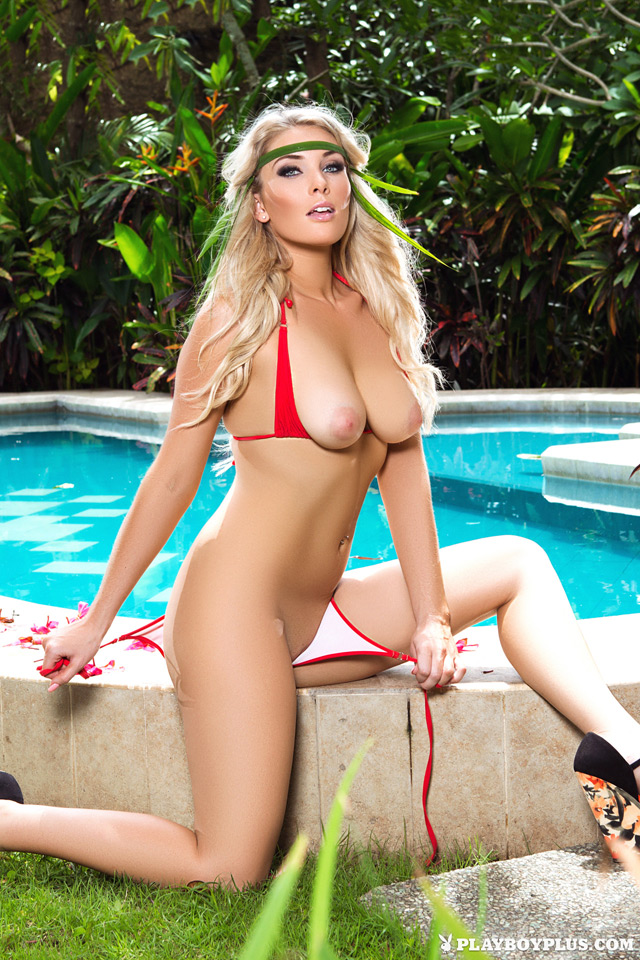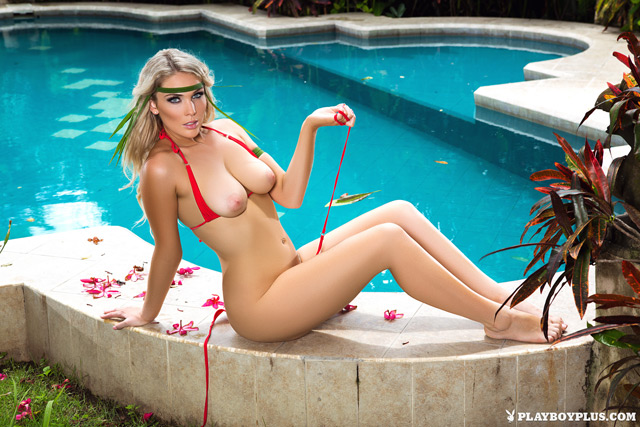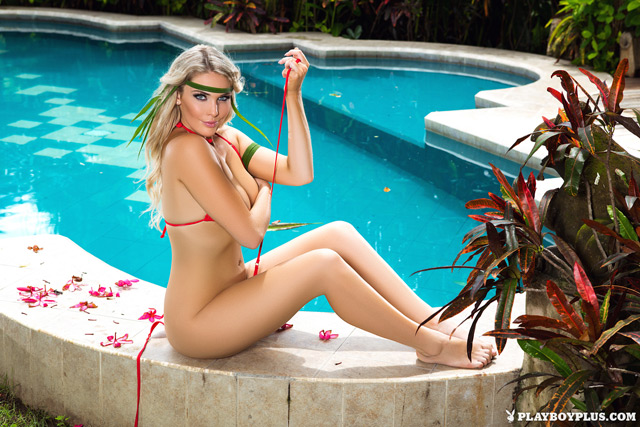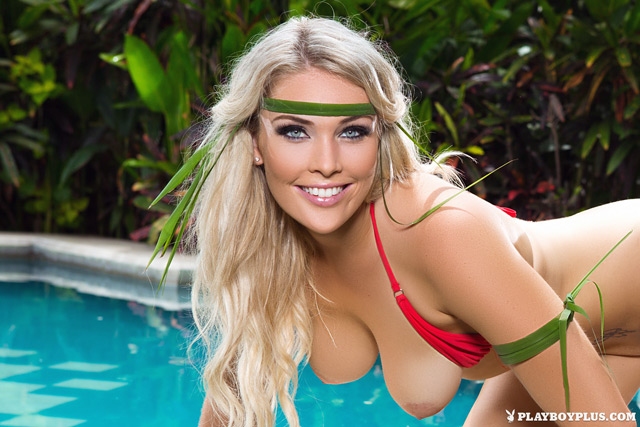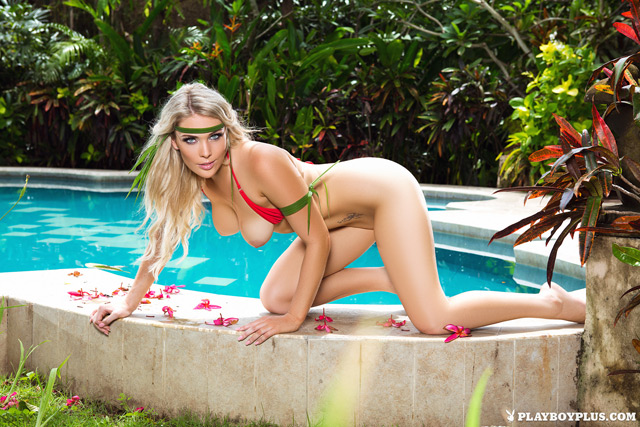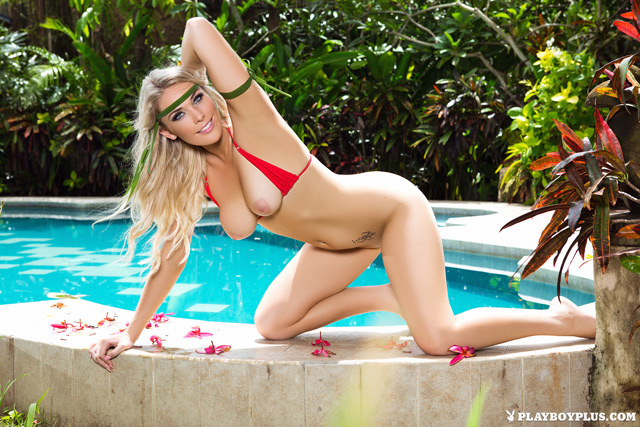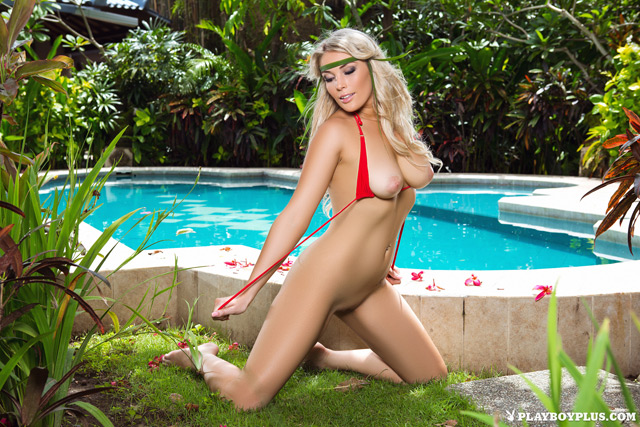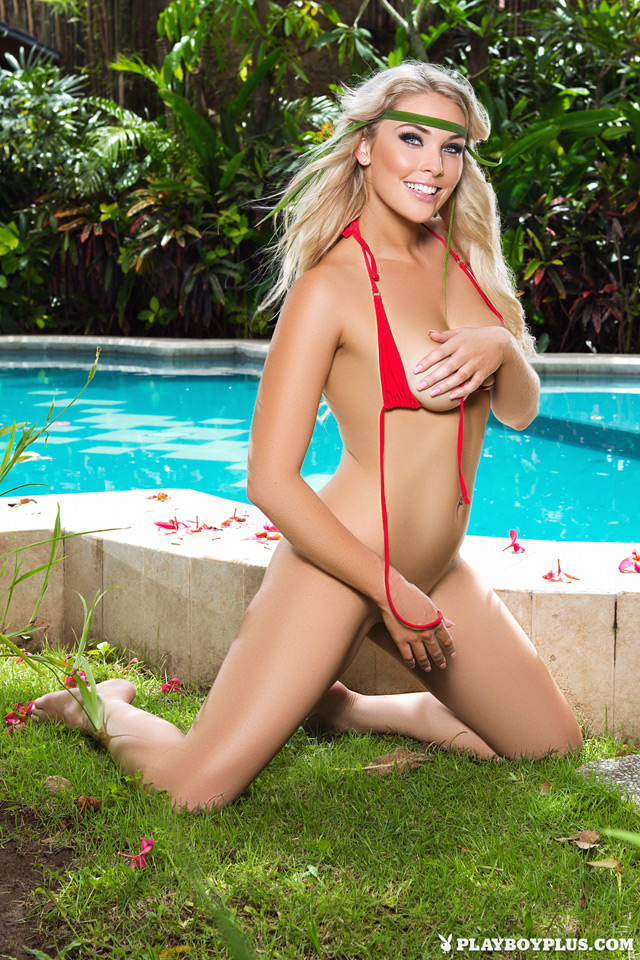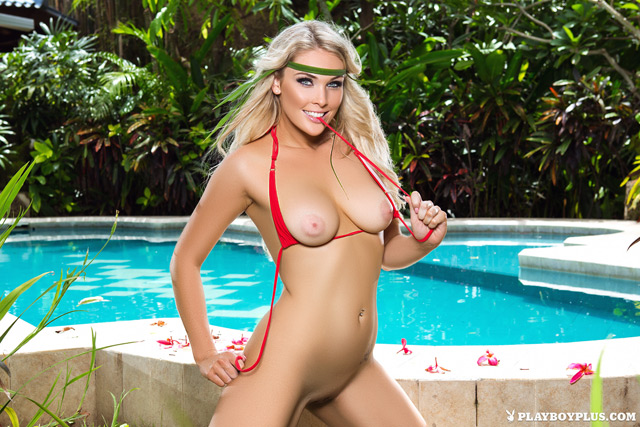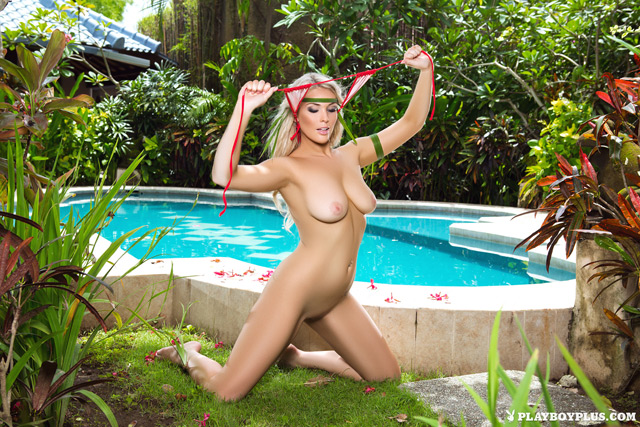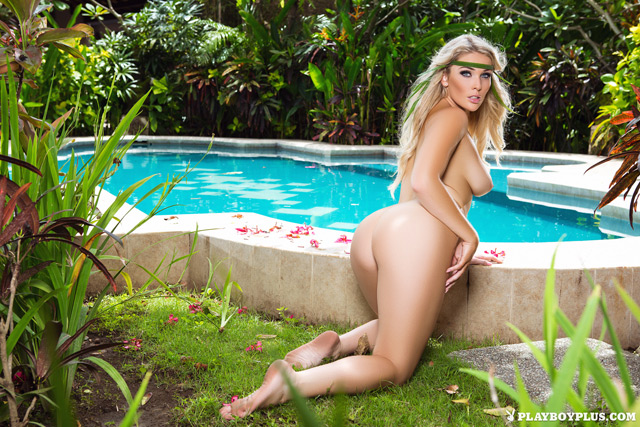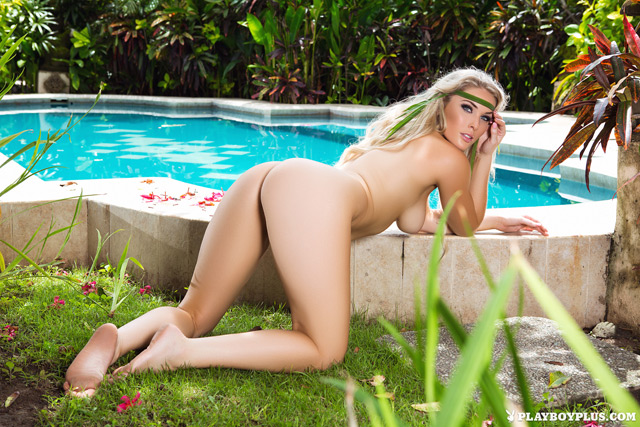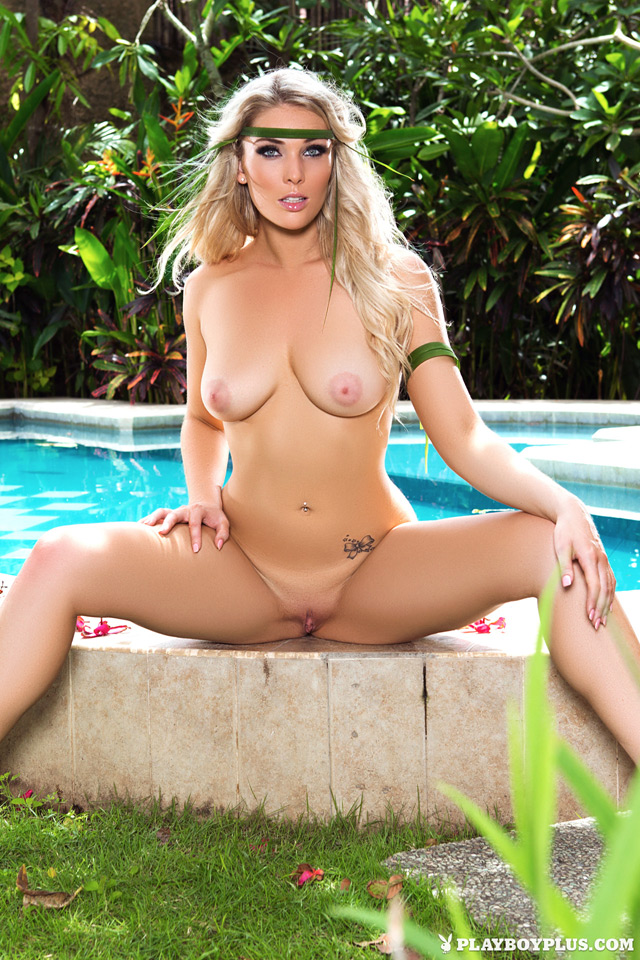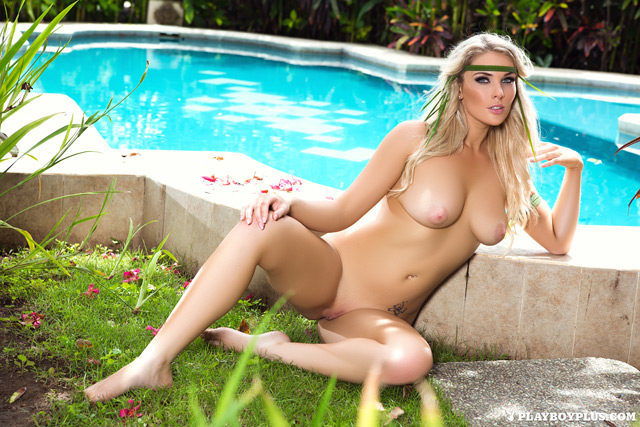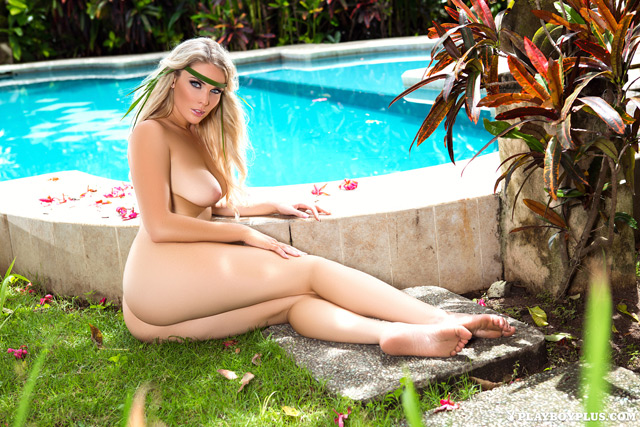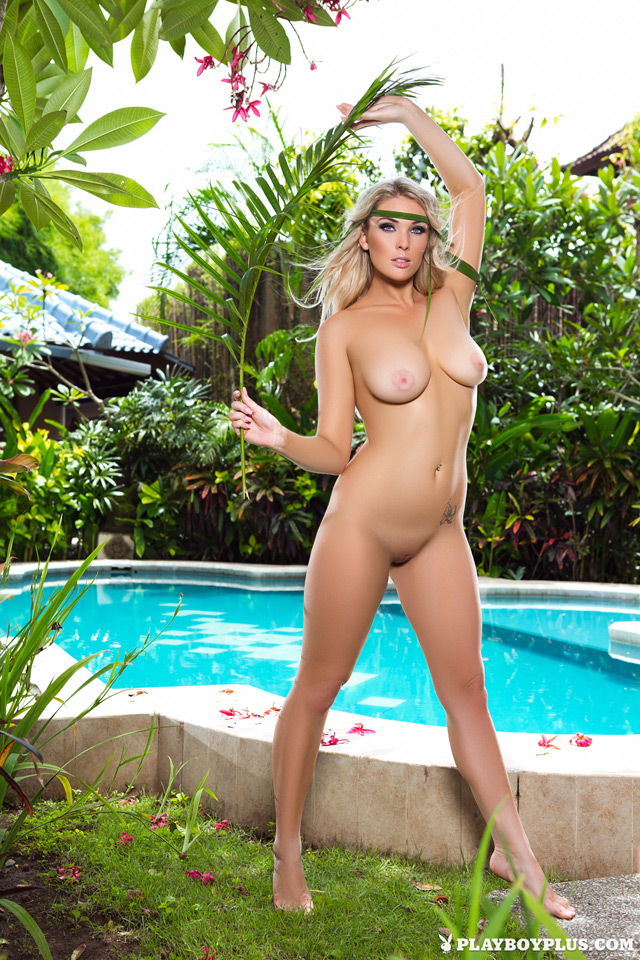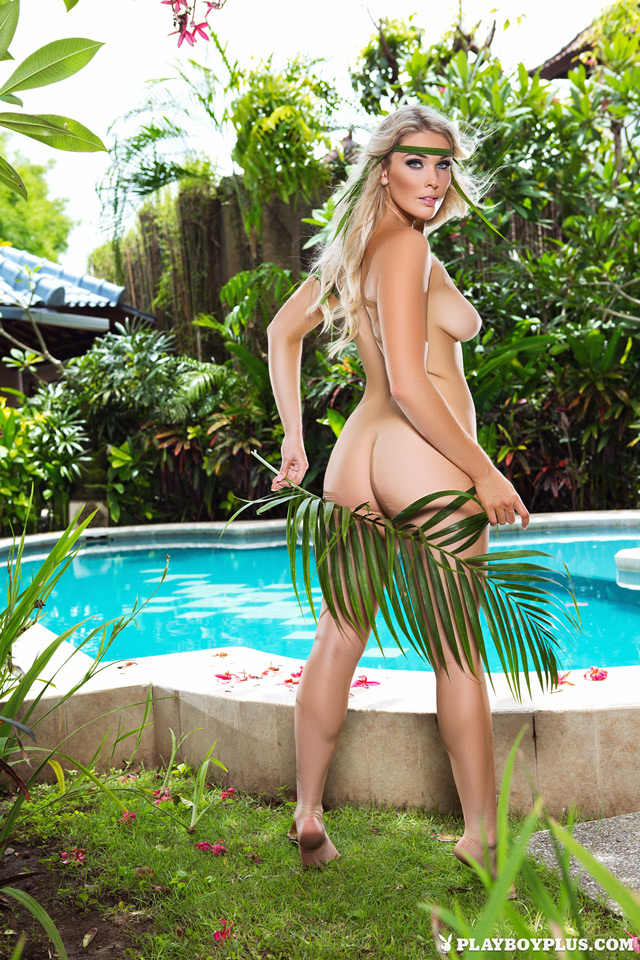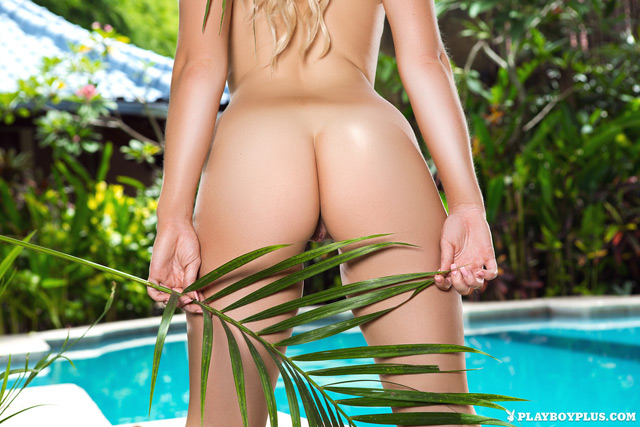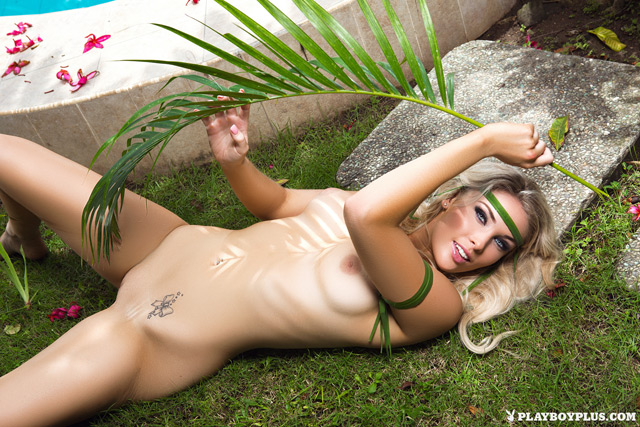 Get a $1 PASS to Playboy Plus now to access all the bunnies, first time models, playmates & cybergirls from around the world.  You're one stop spot on the net for the most beautiful & stunning women in every ethnicity and variety.  See more of this stunning amateur model & everyday waitress from down under, Aussie bombshell Rebekah Cotton inside with your $1 PASS!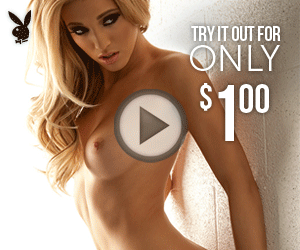 Continue reading in the Amateur category or return to the cover of Porn Corporation magazine.
Khloë Terae 2015 Playboy Cybergirl Of The Year – Jennifer Ann Playboy Girl In The Desert
Sabrina Nichole Playboy Cybergirl For April 2015 – Stunning Model Sophie Shoots Nude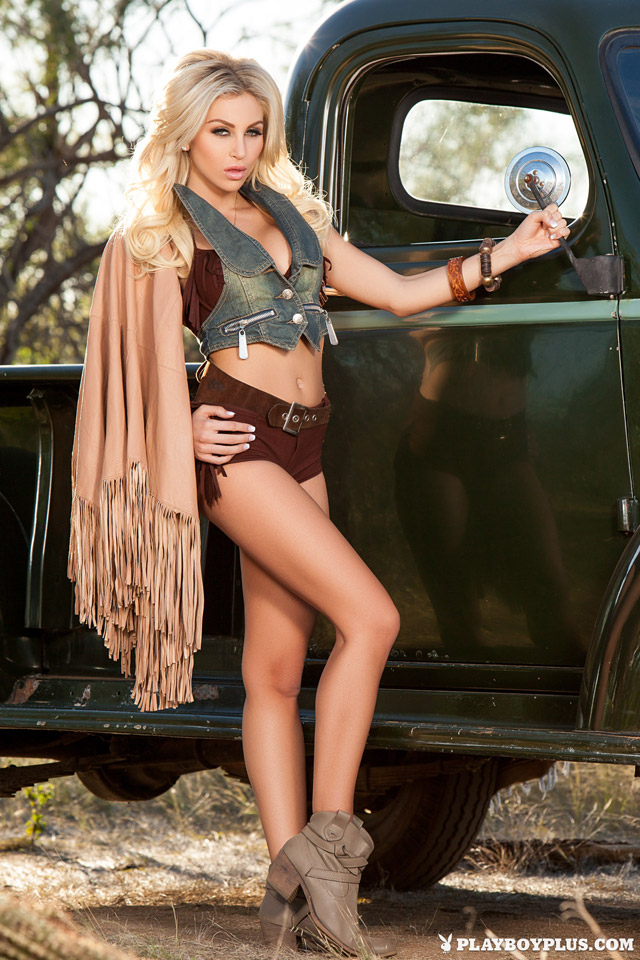 21 year old Khloë Terae is the 2015 Playboy Cybergirl of the Year.  This Canadian bombshell was born in Toronto, Ontario and started modeling at just three years of age.  Her mother was a Versace model and Khloë wanted to follow in her footsteps.  When Khloë Terae turned 18 she got a job at the Playboy Club in Cancun.  Since that she has become an international Playmate gracing the covers of many countries Playboy issues.  She was even crowned South Africa's Playmate of the Year for 2014 as well as the January 2014 Cybergirl of the Month.  Check out Khloë Terae as she strips nude with a classic pickup truck in her newest update Desert Stop.  Play the free video exclusive to Porn Corporation & Split Pink or get your $1 PASS to Playboy Plus to get up close & personal with Playmate & our current 2015 Playboy Cybergirl of the Year, Khloë Terae!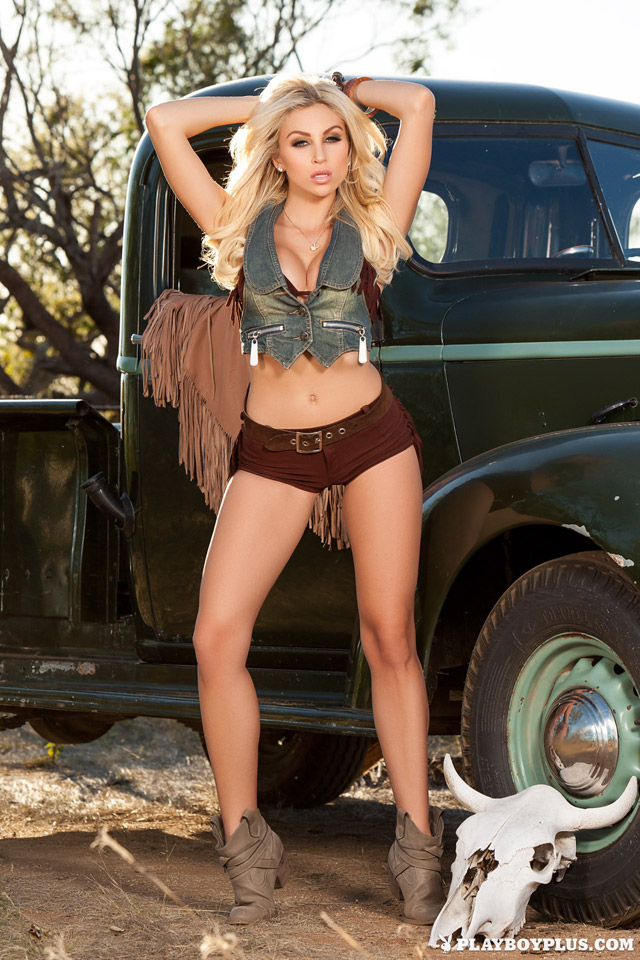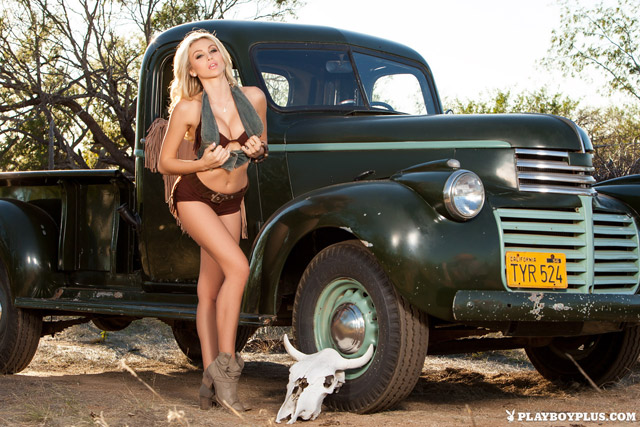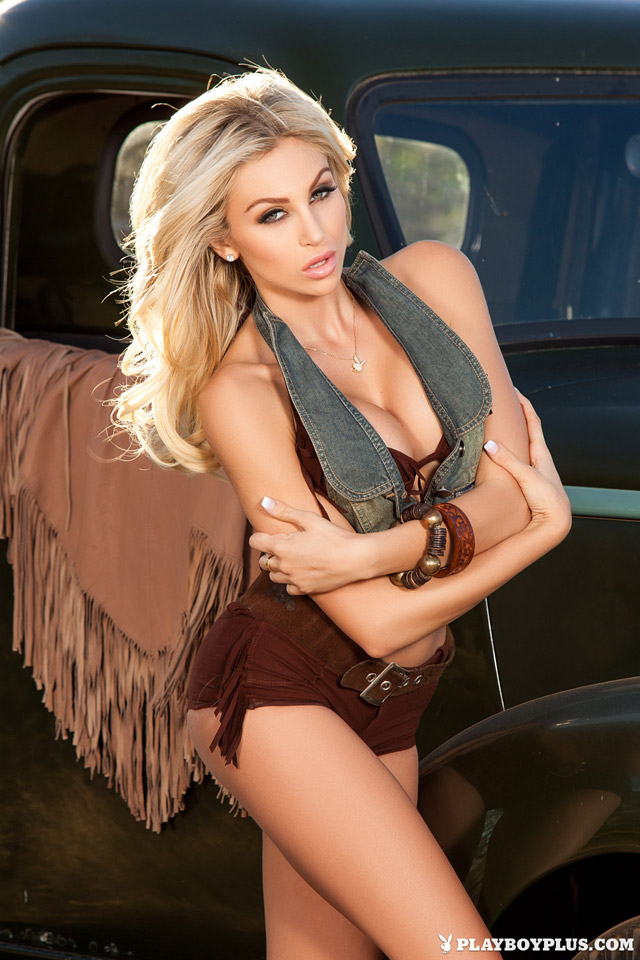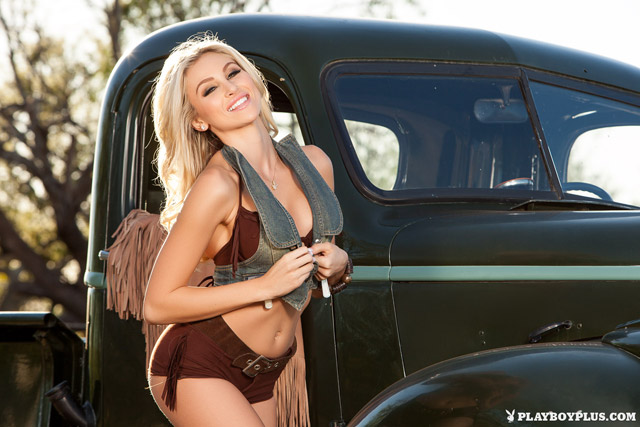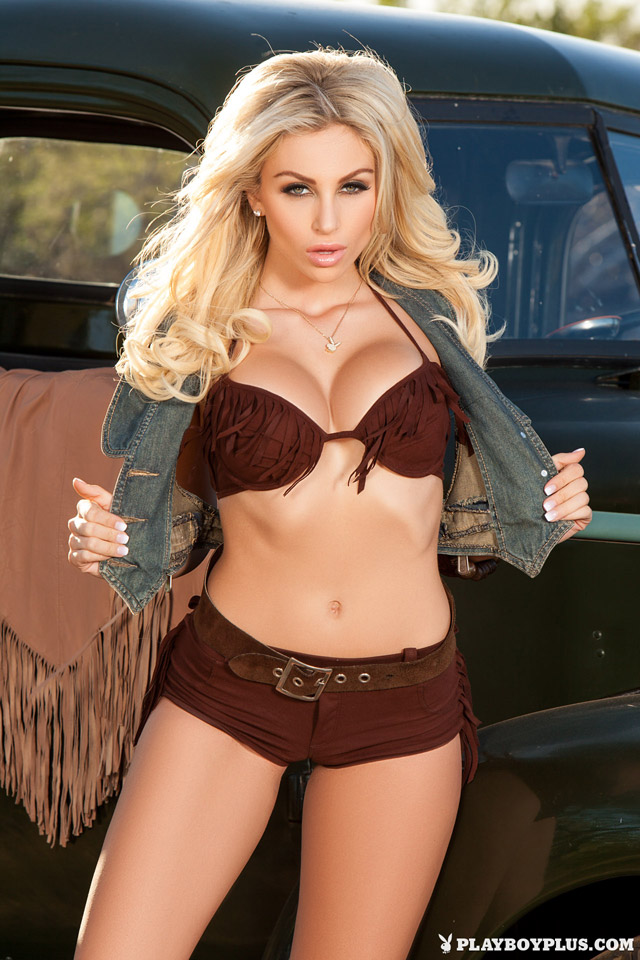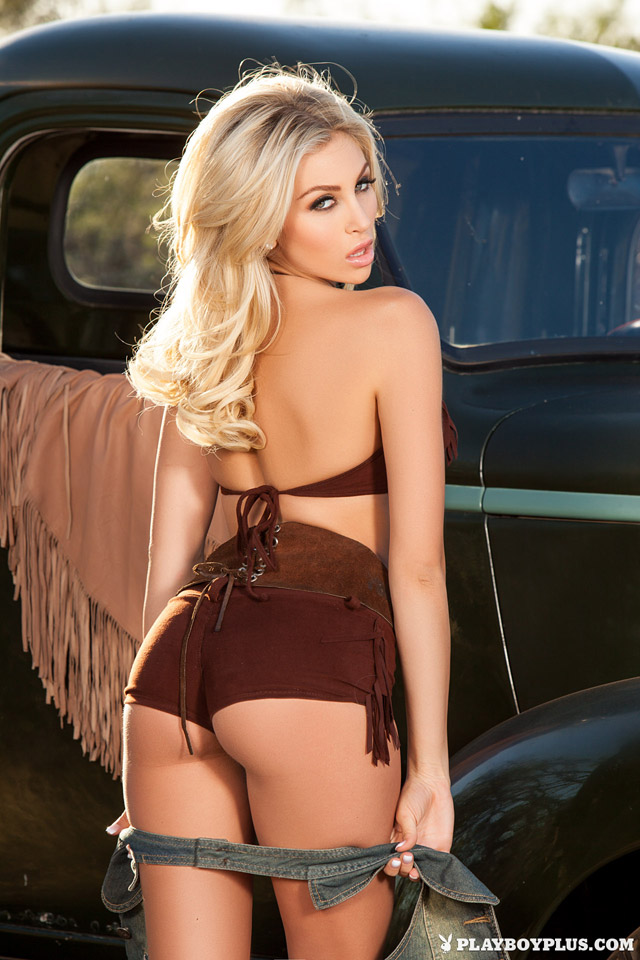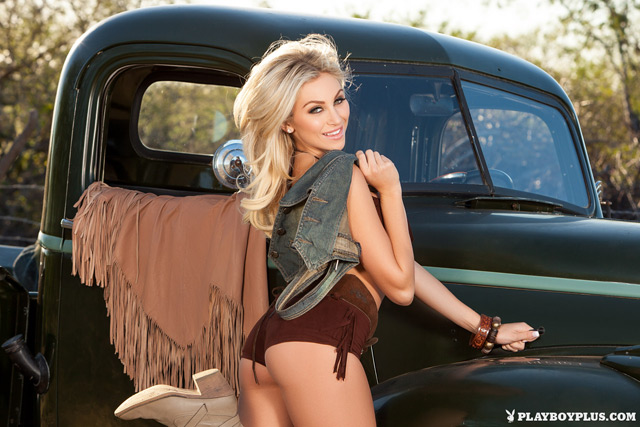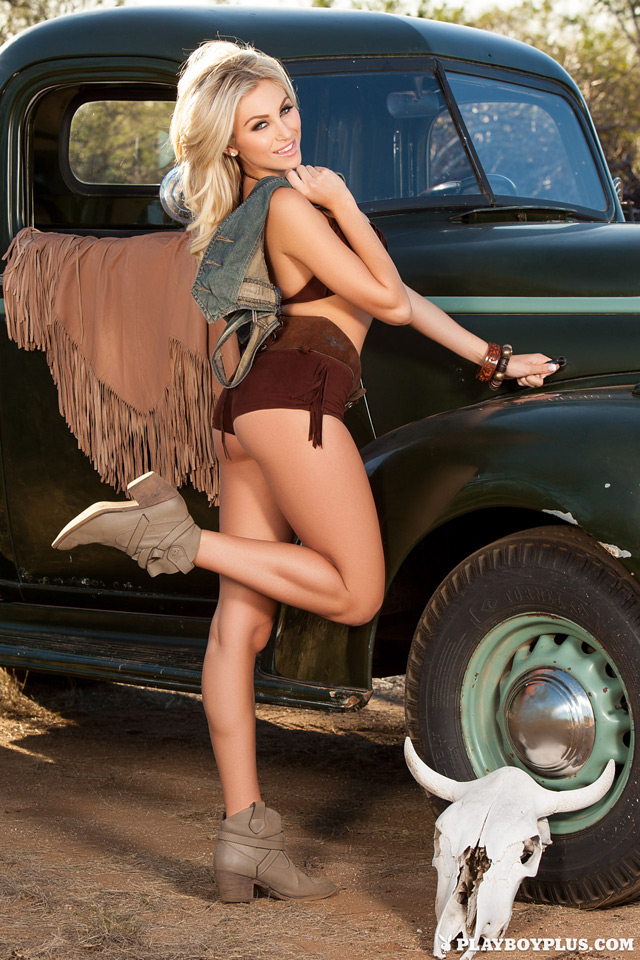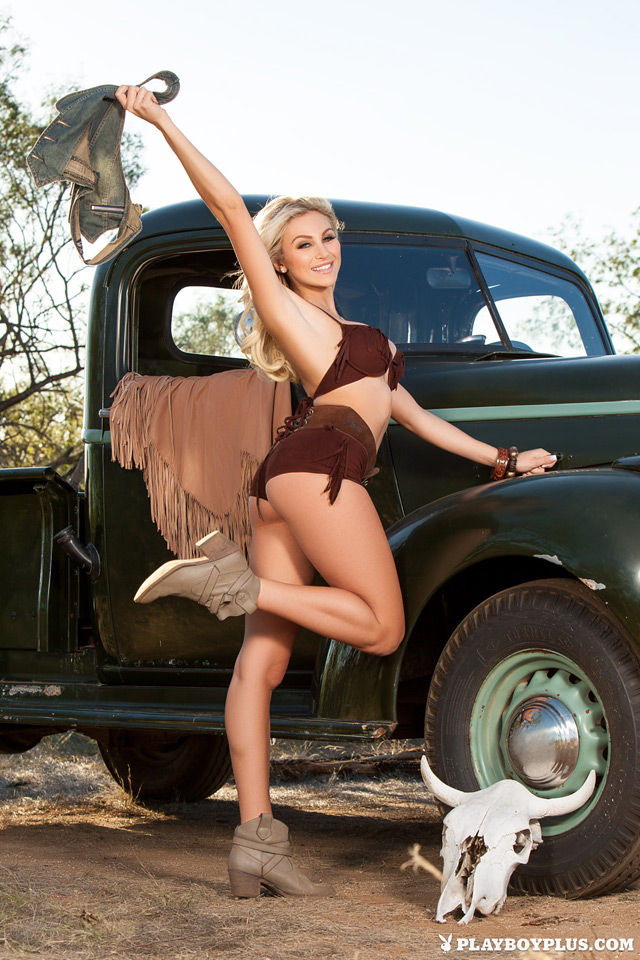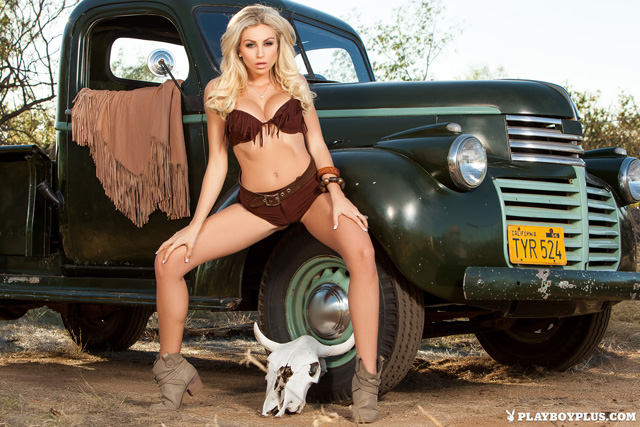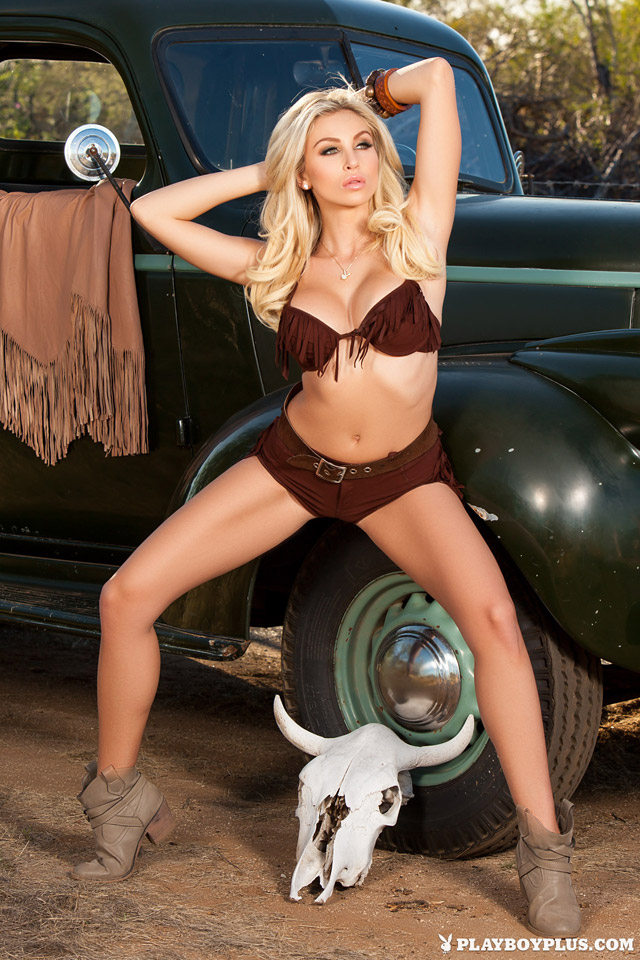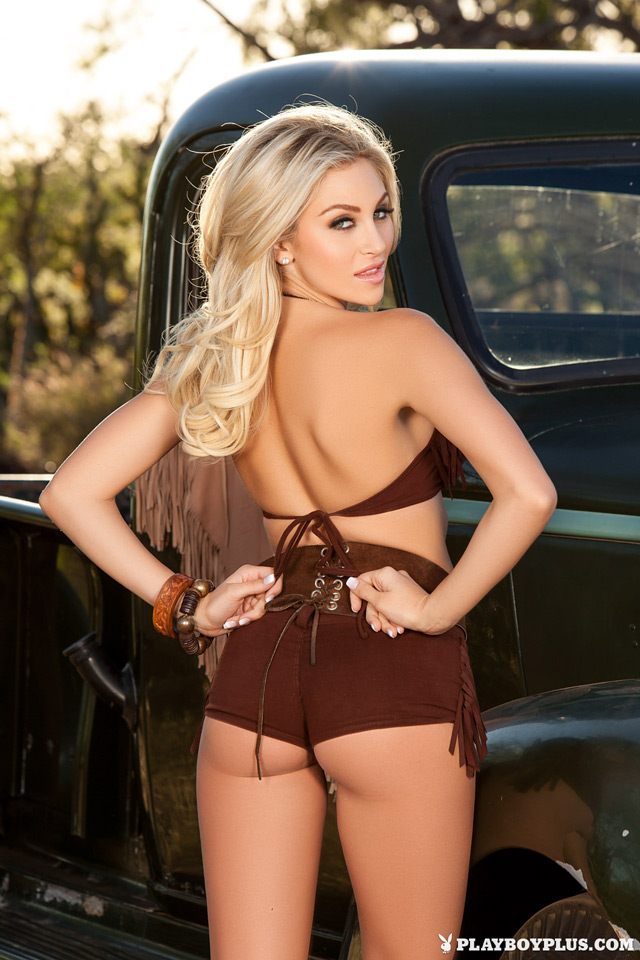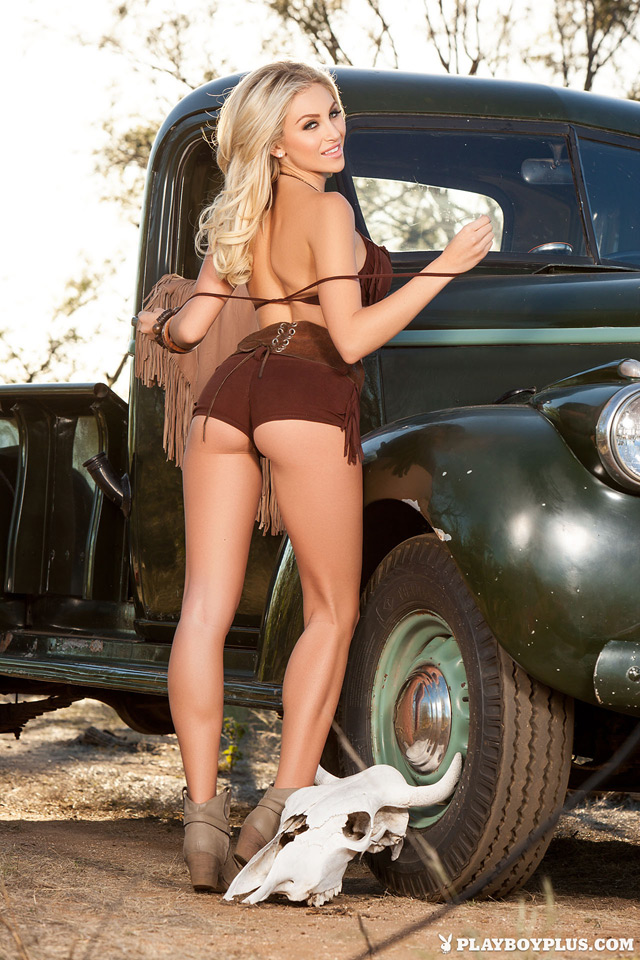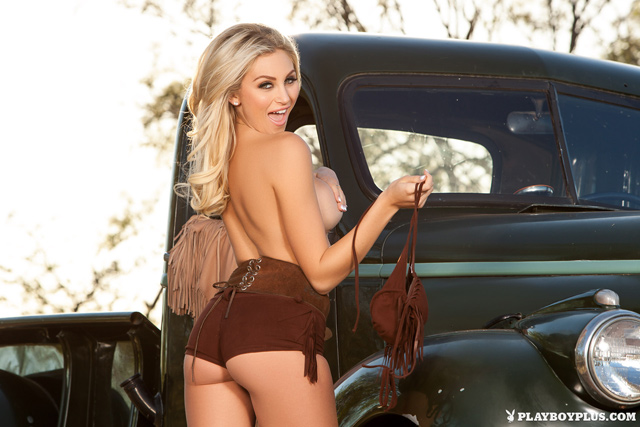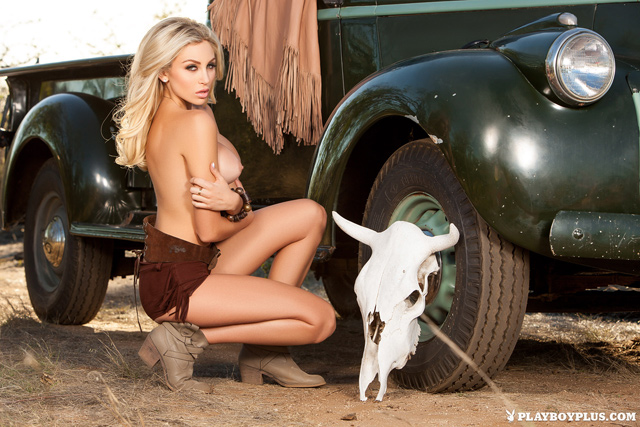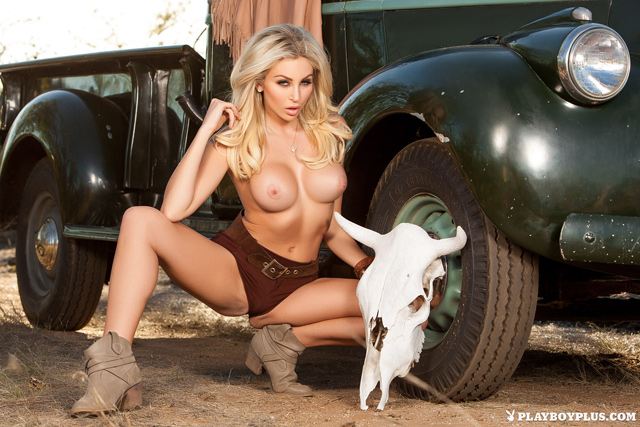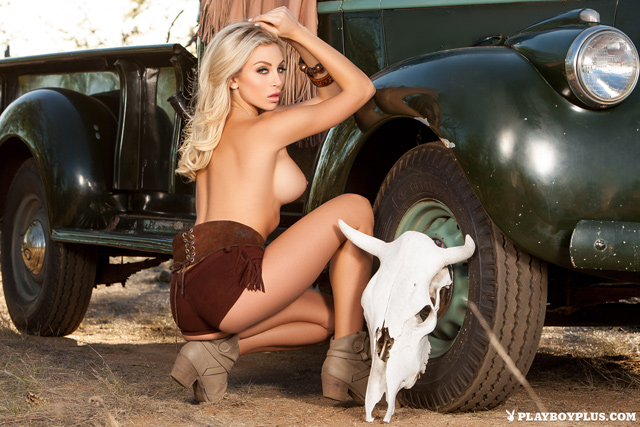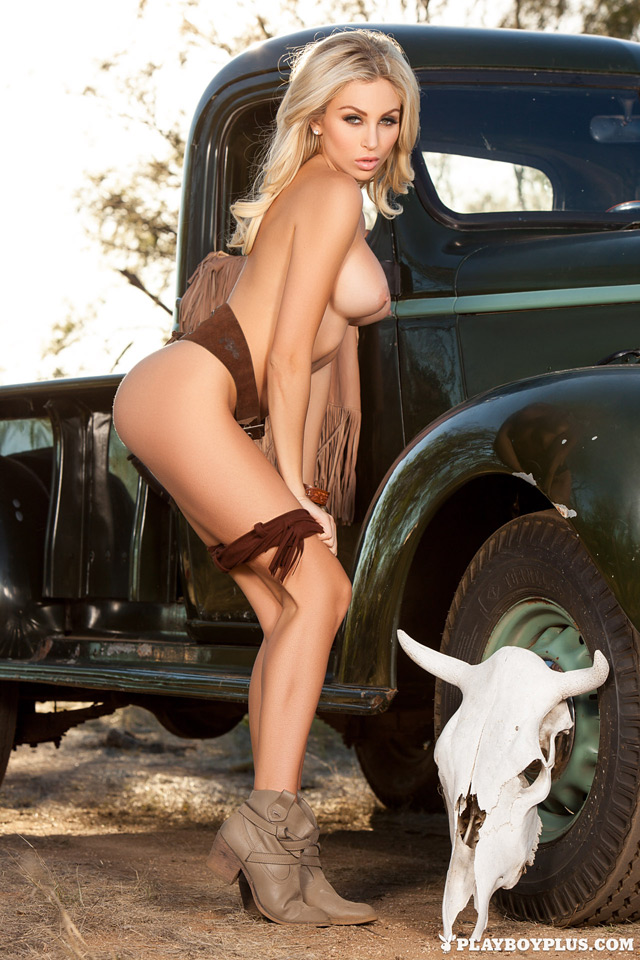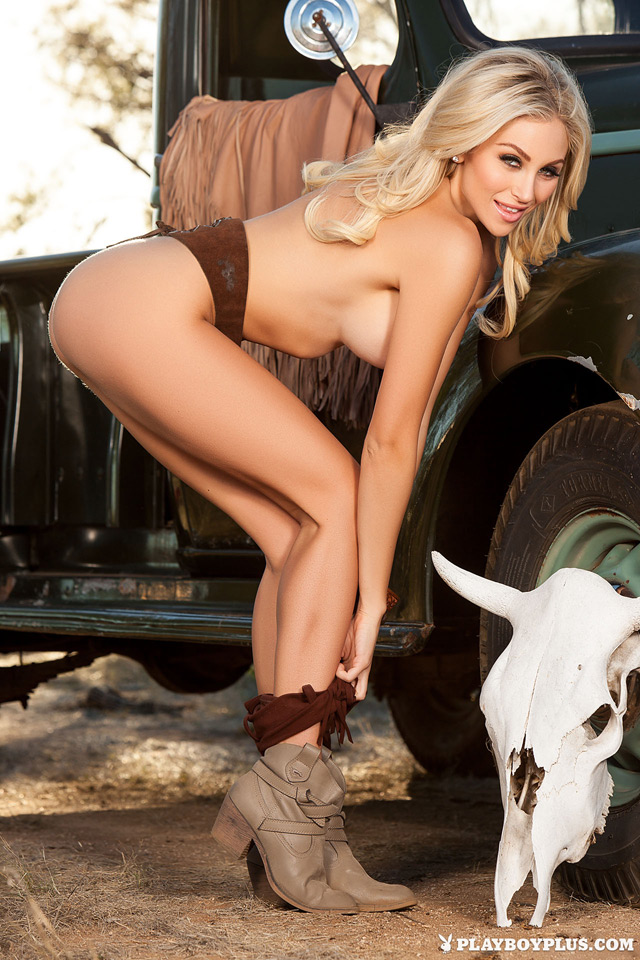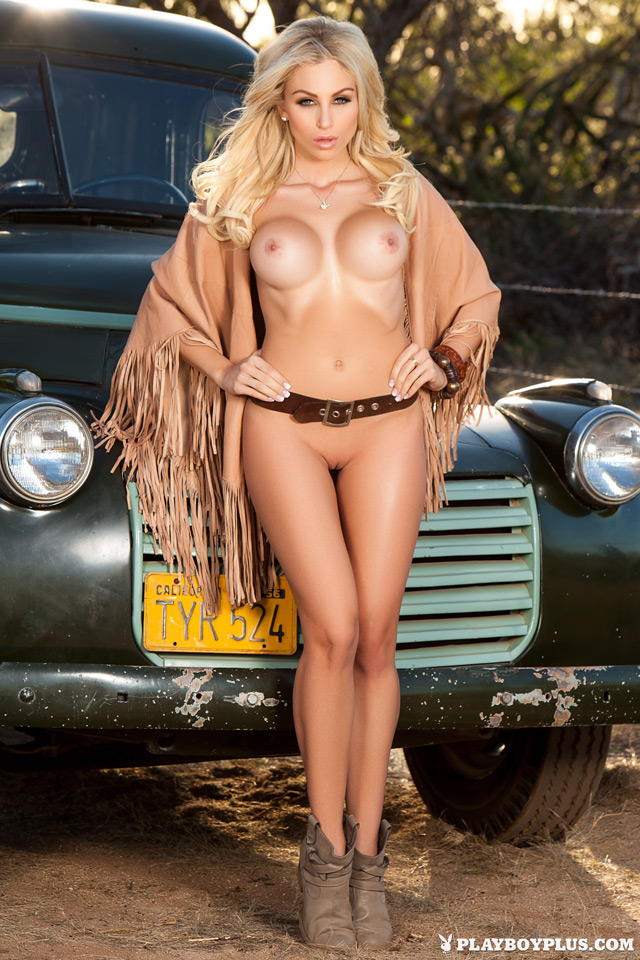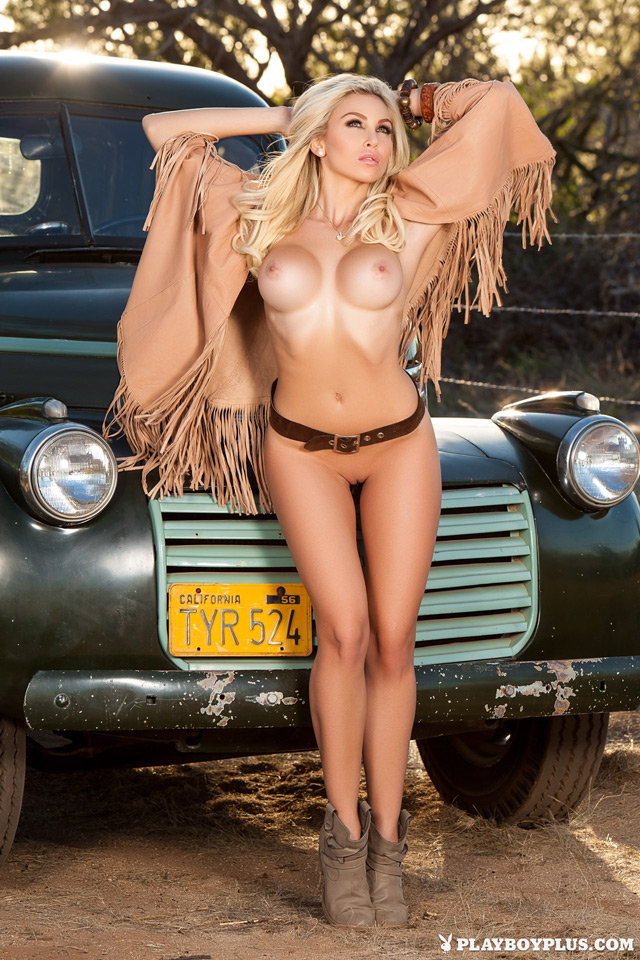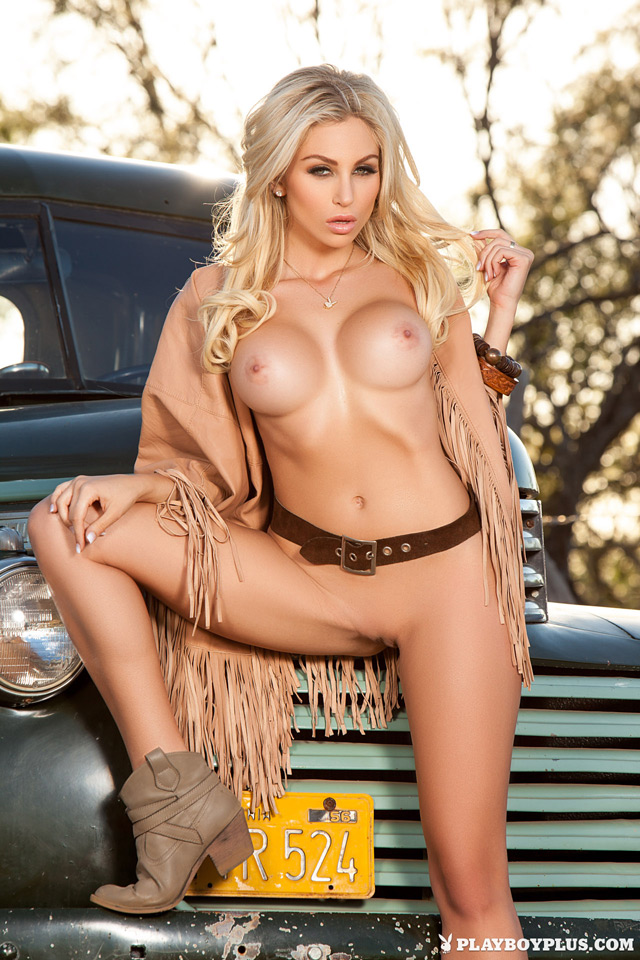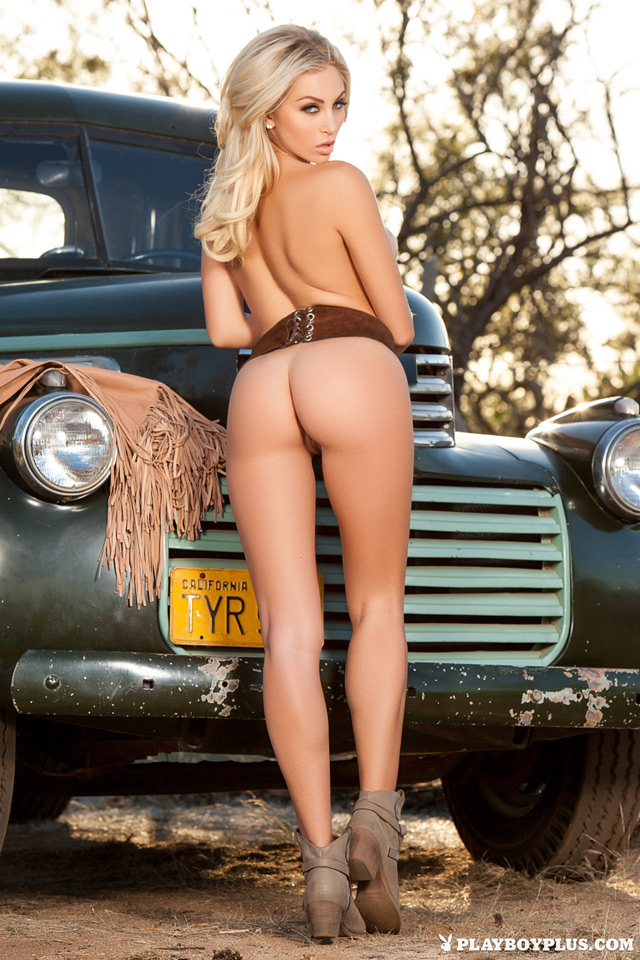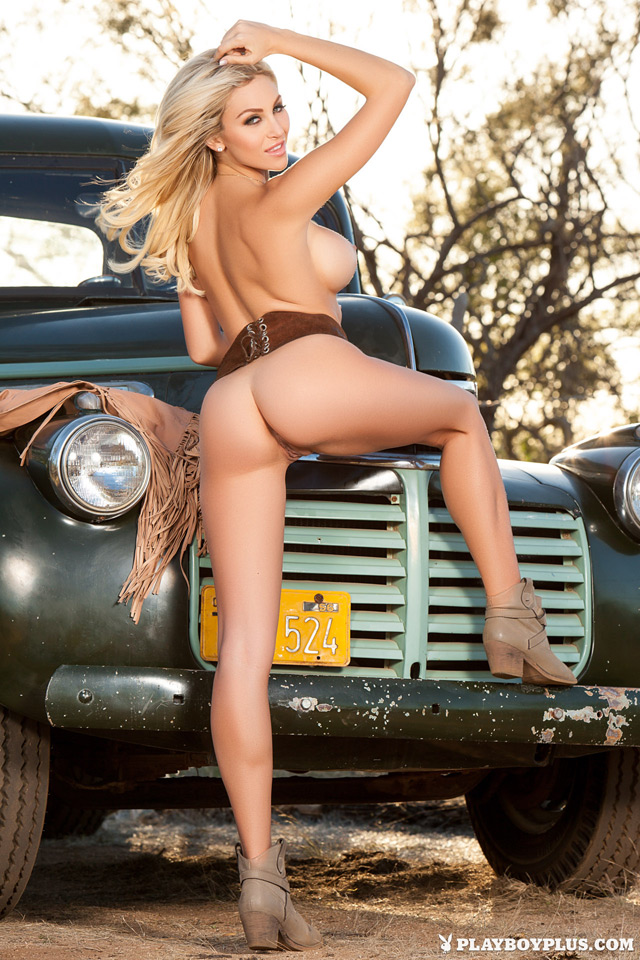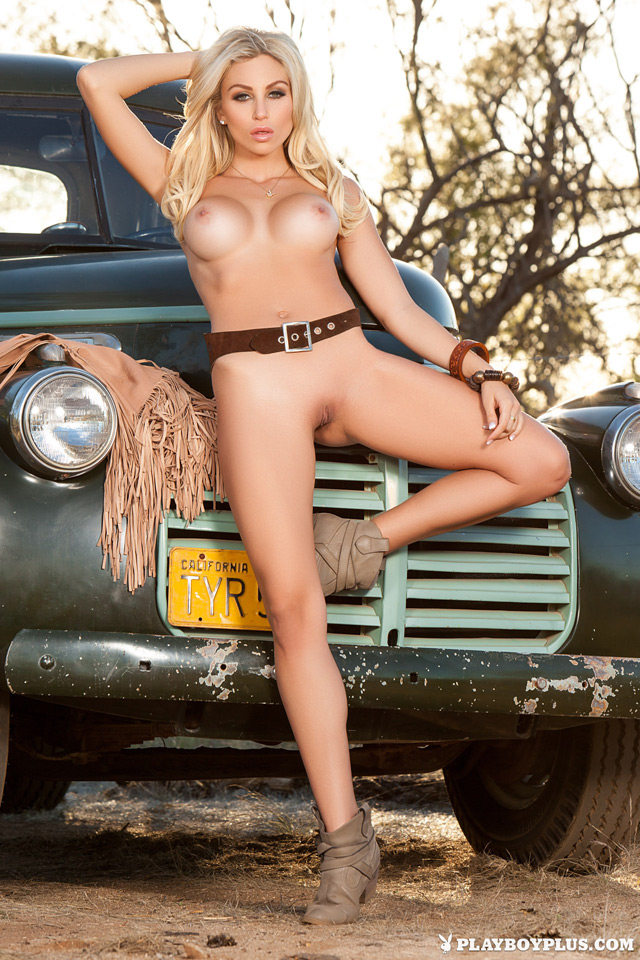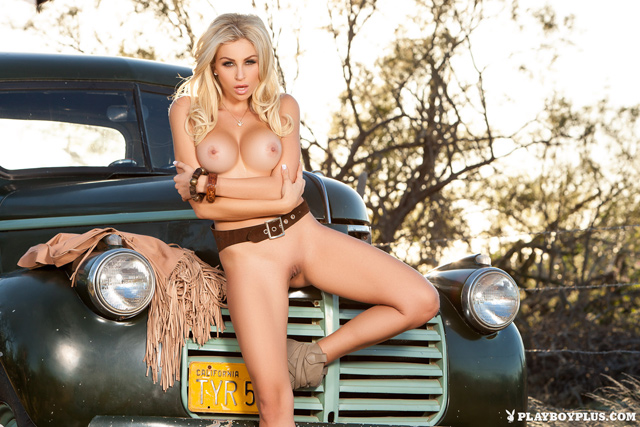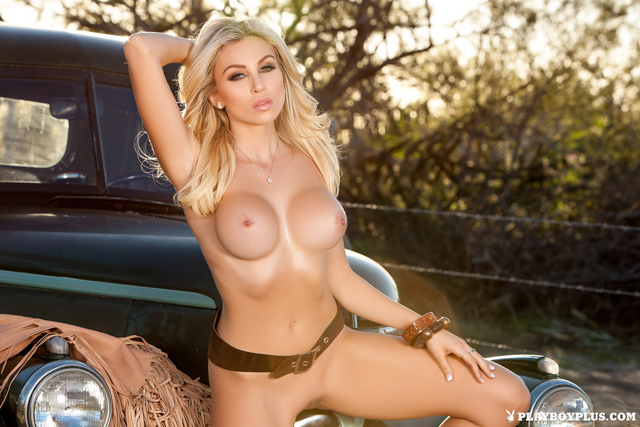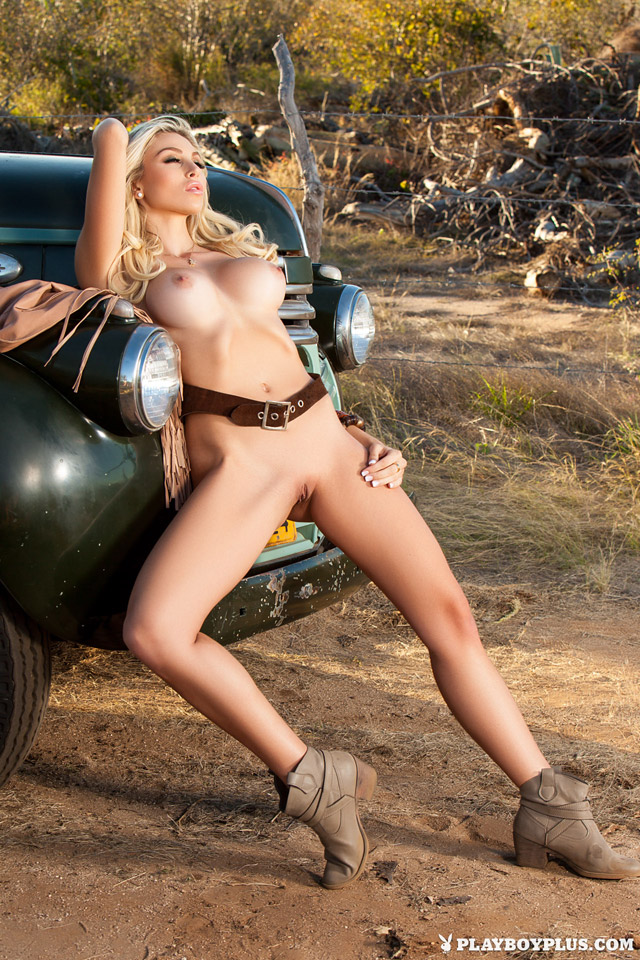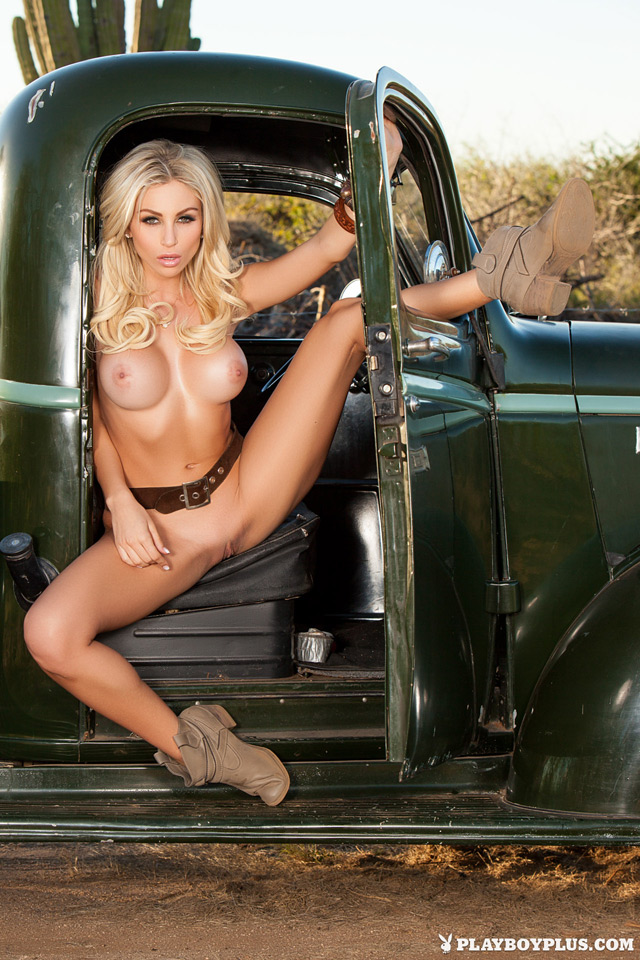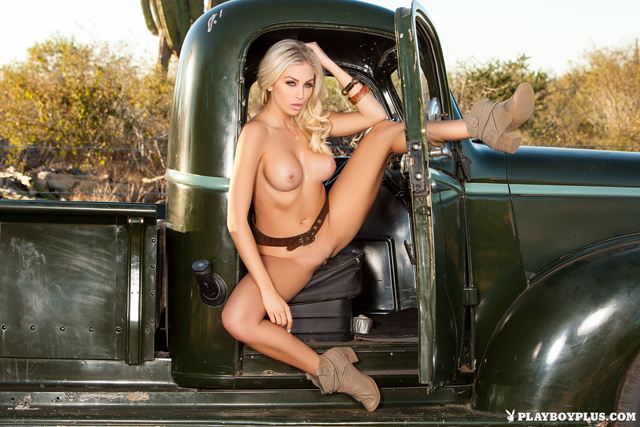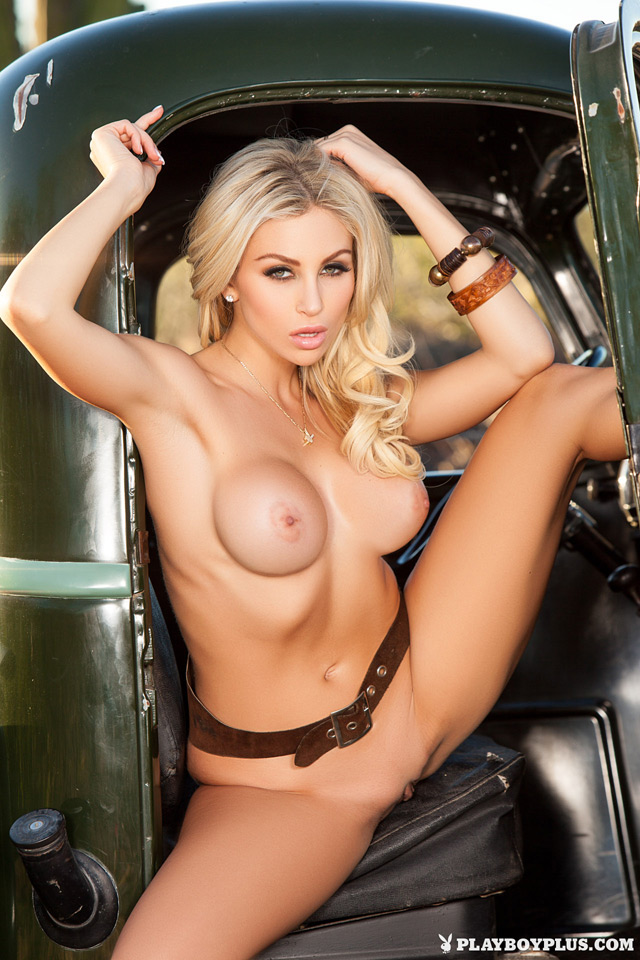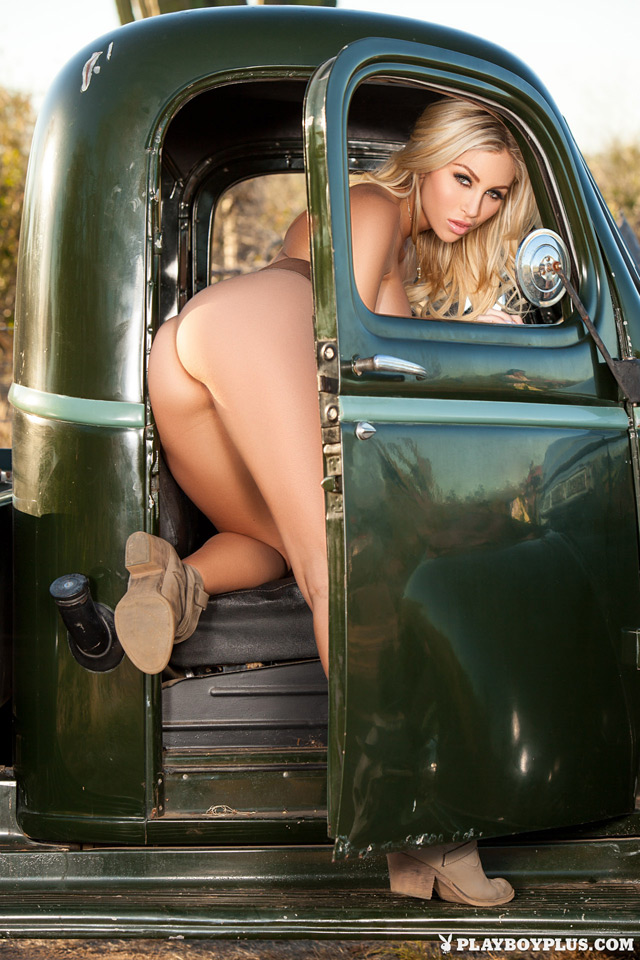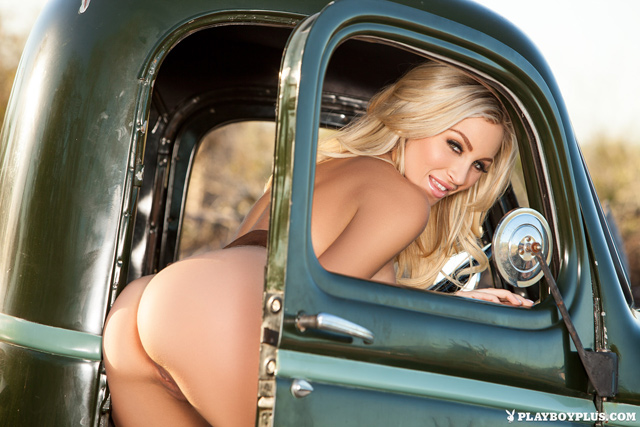 Click here to watch the free exclusive video of COTY Khloë Terae on your mobile device.  Join Playboy Plus now for only $1.00 to get access to all of Khloë's stunning Playmate videos.  She's waiting for you inside Playboy… Are you ready to play with this Playmate?  Get a $1 PASS!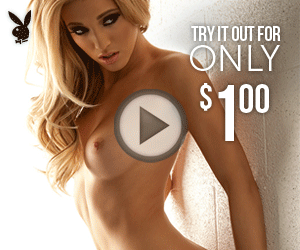 Continue reading in the Pornstars category or return to the cover of Porn Corporation magazine.
Previous Playboy article:  Jennifer Ann Amateur Playboy Girl In The Desert  More:
Sabrina Nichole Playboy Cybergirl For April 2015 – Stunning Model Sophie Shoots Nude
Recent Similar Pornstar News: Jenna Ivory Penthouse Pet For June 2015