Browsing articles tagged with " New Author on Porn Corporation"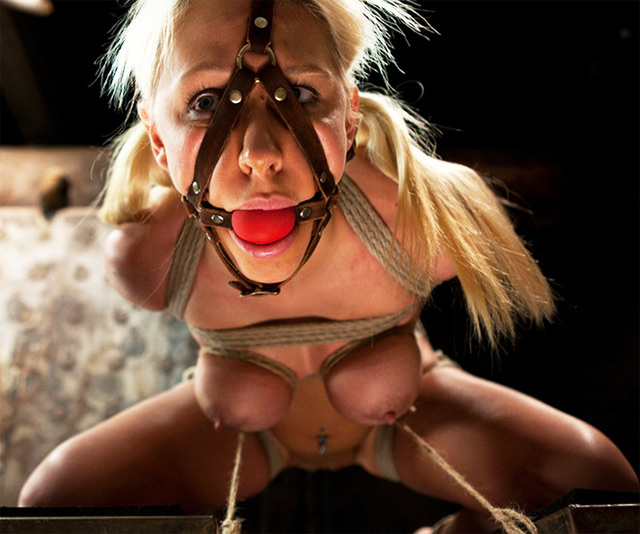 I'm shooting for Kink and every time I'm at the armory I perform for a different site.  Each time I learn more about my body, I experience new things, and I meet awesome people.  Earlier tonight I met the beautiful Ariel X.  For those of you that don't know who she is,  Ariel X is not only gorgeous but she has a banging body that is to die for!  She is also super sweet and loves sex just as much as I do! We mentioned about hopefully getting the chance to work with each other soon… and I would let her do things to my body parts that you wish you could do!  I told Ariel X that there are three things I have yet to do in my adult career sexually speaking and that is, anal fisting, DV [double vaginal penetration] and DA [double anal penetration].  One day I hope to complete those and then I can say, "I have done EVERYTHING in porn."
That's the thing I love about my job.  I can do anything I want to while exploring my sexuality and having fun.  Kink has helped me a lot in the past four years with understanding my body, knowing what I like, knowing what is too much for me, and having fun with everything.
Exploring your sexuality is very important for the mind, body, and soul.  Staying connected to yourself and letting your body experience something new will help with your everyday life.  It's true, having an orgasm once a day can get you through so much in your life and it's healthy; we all want to stay healthy.  It doesn't matter whether you are masturbating or having sex, reaching that amazing orgasm is the best part of it all.  Back in the day, women would masturbate to help their "hysteria" and in conclusion they were happier, healthier and more confident than they would have been if they didn't get their nut.  Even today women who masturbate are more calm, loving, carefree. Masturbating helps you stay a sane women then those who don't [play with themselves] are usually just raging cunts who deserve [need] to be slapped around a little and forced to cum.  Those women should come up to Kink, they will feel so much better after!  Lol.  Masturbation to me is the best way to get in tune with my body.  Masturbating is part of my daily diet, after naked yoga and I have to say, I feel like a new person after I cum.  It feels so good and my days are always better!
Another way to explore your sexual desires is with your partner.  Don't be afraid to try something new!  That's what porn is for [as well as a masturbation tool].  It's better than the Kama Sutra books and stuff like that.  With porn, you and your partner can watch a video and be like, "Let's try that!"  Even if you decide you don't like it, at least you tried it and everything is worth trying once.  Sex is made to be fun and personal.  Let your fantasies run free together.  This will bring you closer and closer to one another as you increase the more sex you two have.  Being intimate gets y'all in touch with each other and in touch with your emotions and compatibility.  Role playing is fun to experiment with too.  You can play what ever character you want, dress up however you like, get kinky with it and don't need to feel embarrassed or nervous to ask because role playing is about about letting go and having fun!  Remember, sex can be so much fun when you and your partner are trying new things and making each other cum.
Love yourself in every way and love your partner in every way and you will become one awesome person in bed!
Katie xo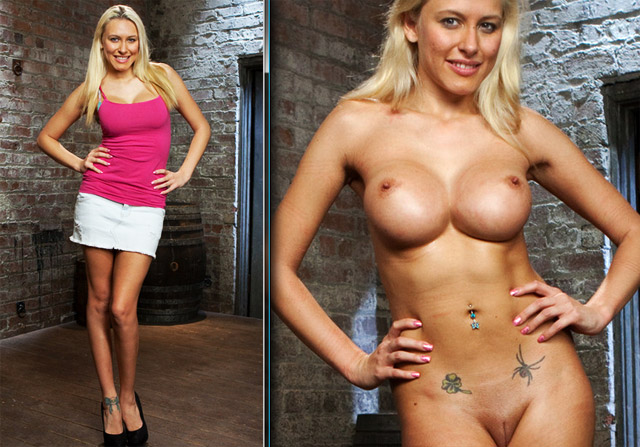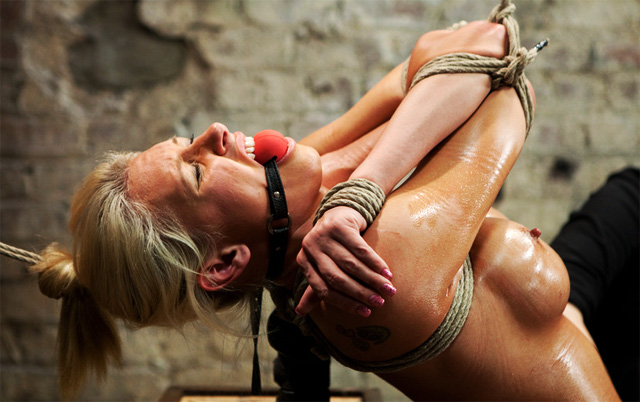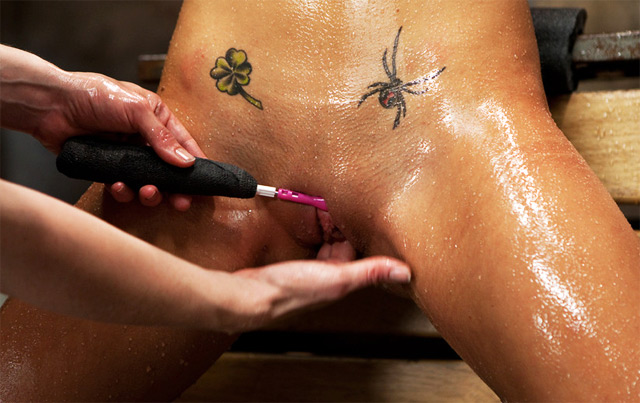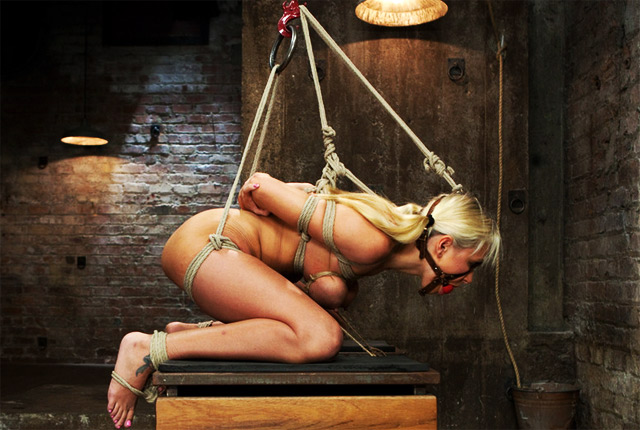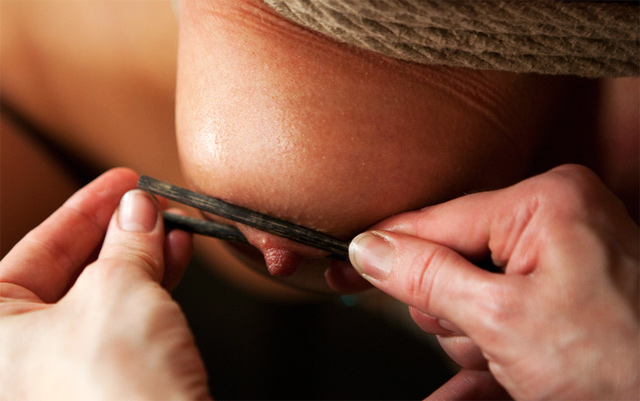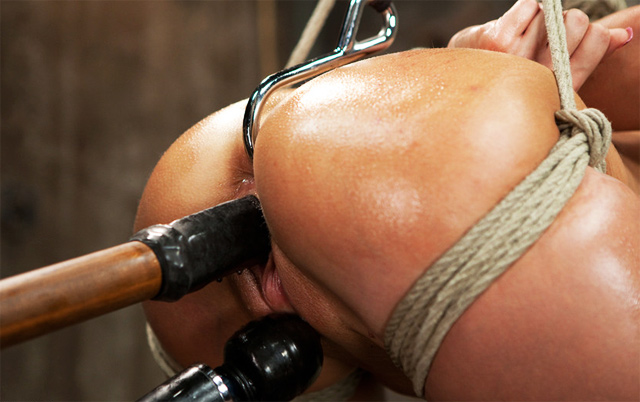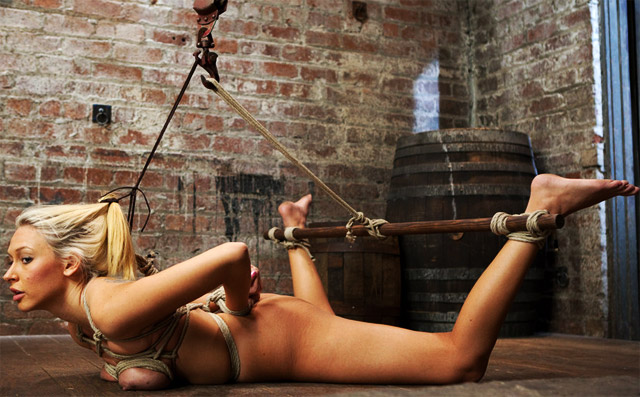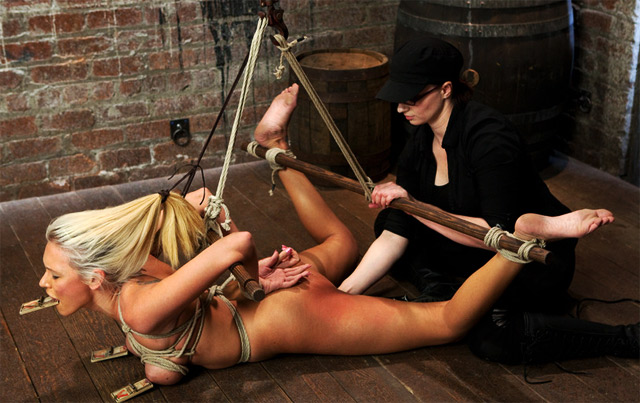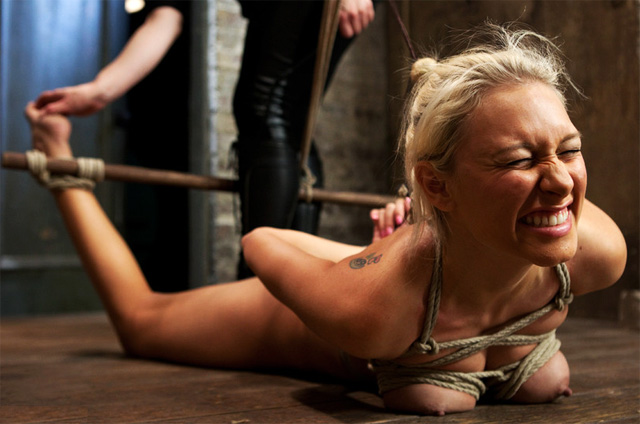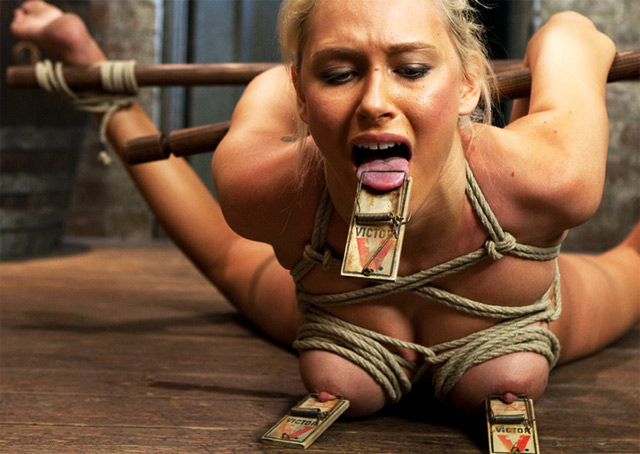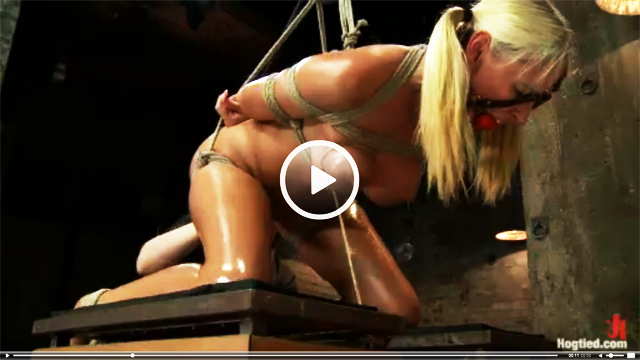 See more of me at my Official Website Club Katie Summers.  Kink Sites you can find my scenes:
Hogtied [1] – Ultimate Surrender [5] – Device Bondage [8] – Fucking Machines [4] – TS Pussy Hunters [1] – Everything Butt [3] – Public Disgrace [1] – Bound Gangbangs [1] – Sex and Submission [2] – Wired Pussy [1] – Whipped Ass [1] – Next upcoming scene at  Foot Worship!
Continue reading in the Porn Corporation Girls category or return to the cover of Porn Corporation.
Read Pornstar Katie Summers Sex Advice Column in Ask Katie Summers only on our site!
Follow On Twitter: @KatieSummersXXX & @PornCorp for to the minute updates!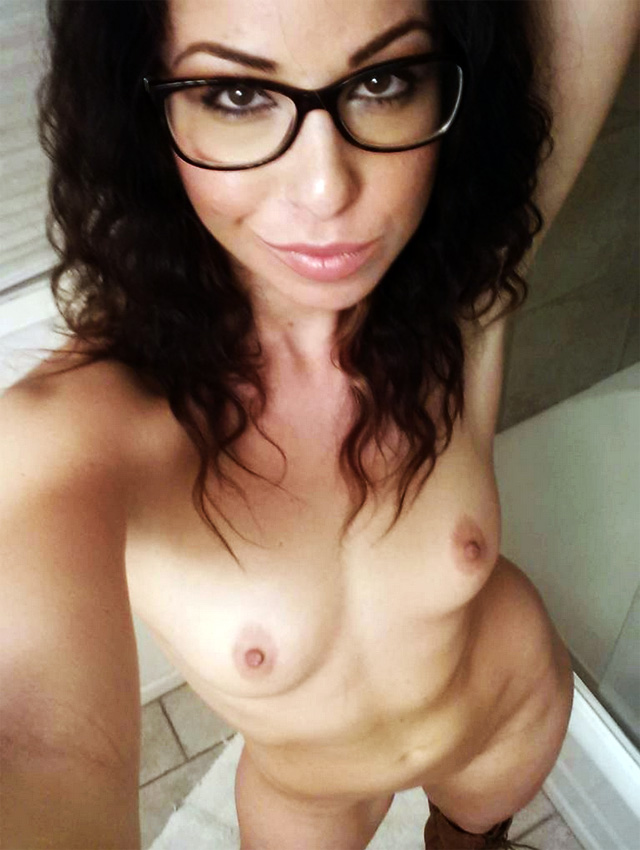 Have you ever played cards with one hand on the table?  Played a solo on your organs?  Do you like to do "it" yourself?  I can assure you if beating my meat was a sport, I would be a jock. I DJ diddle and rock the house all the time.  I even played with myself, while writing this article.
Taking care of your personal needs is a completely healthy human experience.  Choking the chicken helps relieve tension, encourages your sexuality, and improves your mood. Masturbating releases feel-good chemicals throughout your body that promote your libido, which leads to more self-gratifying activities.  Yes, it can enhance many facets of your life by boosting your self-esteem and satisfaction levels.  Sometimes, when I'm bored and annoyed in LA traffic, I play with myself to pass the time and calm my nerves.  The next time you're in traffic, turn up your music and you too can be a discreet Masturbating Ninja.  I guarantee that your bumper-to-bumper will get a lot stickier, but in an enjoyable way.
There are many techniques, tricks, and toys that one can use. Most of us have our own rhythm and rhyme.  Some of us have a gadget habit and some of us like it au natural.  Personally, I am a hands-on kind of gal. If you get bored, challenge yourself to another position or spice it up with a new fantasy or staring at yourself in the mirror.  Look at the sexy son-of-a-bitch that is you!
Whether you like to tickle your balls first thing in the morning or "spank the monkey" before you go to bed, dedicate time in your week to abuse your goose.  No matter how chronic or casual you wank, pursue a healthy balance that compliments your lifestyle.  I go into masturbation hibernation every once in awhile and then spend all day (on other days) nurturing my punani.  It's a great way escape from your responsibilities. Many researching bachelors and bachelorettes have spent a great deal of time developing the Masturbation Station.  They have constructed "caressing cockpits" that allow the pilot to fly on auto-erotic by stocking it with lube, magazines, movies, toys, and plenty of tissues.
On a more a more serious note, let's talk about sexual psychology.  Think about your earliest sexual memory and how it affected you.  These early behaviors ultimately affect your sexual prowess and attitude toward your sexuality.  My first self-indulging experience was at home in my bathtub at the tender age of five. After my first orgasm, I grew an appetite for more. However, I was raised in a home that frowned these activities.  For a (short) period of time, I was ashamed of it, until I realized that it was completely normal to feed my beast.  Embracing my own sexuality affected my life in a positive fashion.
So, the next time you kung-fu grip your mushroom tip or slay your clit dragon, remember to take good care of yourself. In the name of pleasure, masturbate your best, dignify your dick, and pursue your punani.
I'd like to leave you with a joke…
How did Pinocchio discover he was made of wood?  His hand caught on fire.
Stay Gold,  Mia xox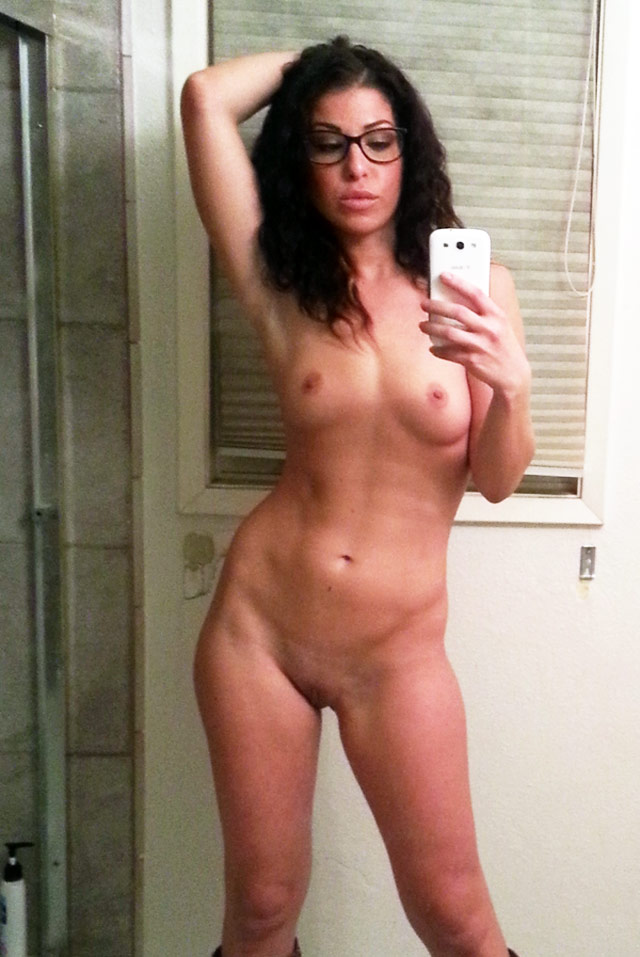 Don't miss pornstar Mia Gold's next sex talk column on Porn Corporation in our bimonthly feature WWMD "What Would Mia Do?"  Giving you a streamline to her inner most thoughts and a fresh take on sexuality, psychology & relationships!
Read Mia Gold's Interview & see all her hottest porn scenes here too!
Follow Mia on Twitter at @MiaGoldXXX & Porn Corporation @PornCorp
Looking for Mia's shoots?  Check out the newest of Mia Gold on the Porn Corporation Store.
Continue reading in the Porn Corporation Girls category or return to the main page.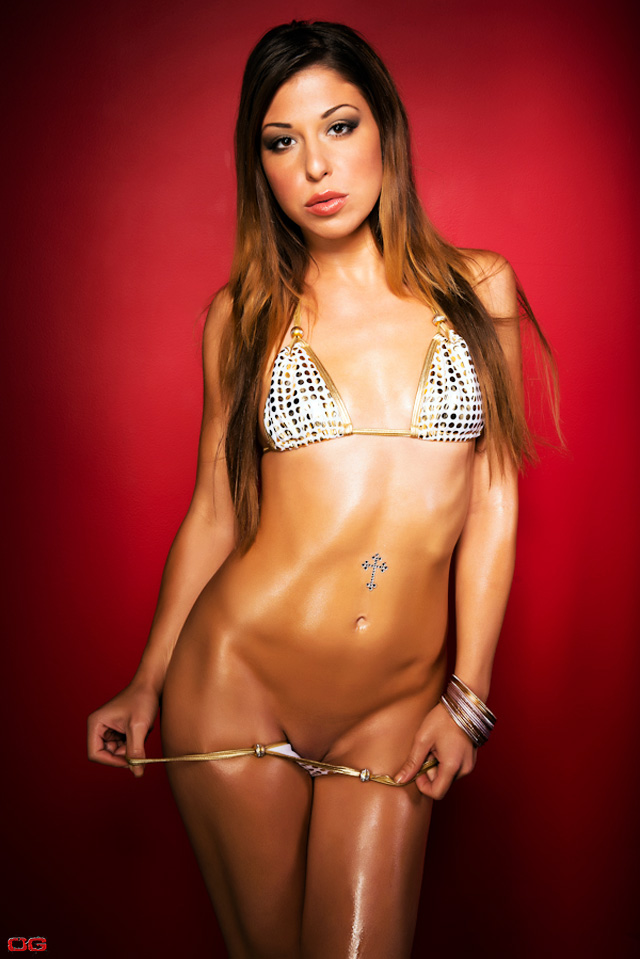 Porn Corporation welcomes Mia Gold to our team as our newest author!  Every month Mia will grace our pages with a couple articles in WWMD.  What Would Mia Do?  A dedicated spot giving you insight on life, love, having fun, Mia Gold and of course sex!  Rising pornstar Mia Gold tells you what's on her dirty little mind while giving advice and friendly tips.  Don't miss Mia's first column on masturbation premiering right now on Porn Corporation!
Read "Rocking It Solo Style"  by Mia Gold in our Porn Corporation Girls category.
Be sure to check out Mia Gold's Interview & all her hottest porn scenes too!
See Mia Gold on the Porn Corporation Store in her hot new porn releases.
Follow Mia on Twitter at @MiaGoldXXX & Porn Corporation author 69violets @PornCorp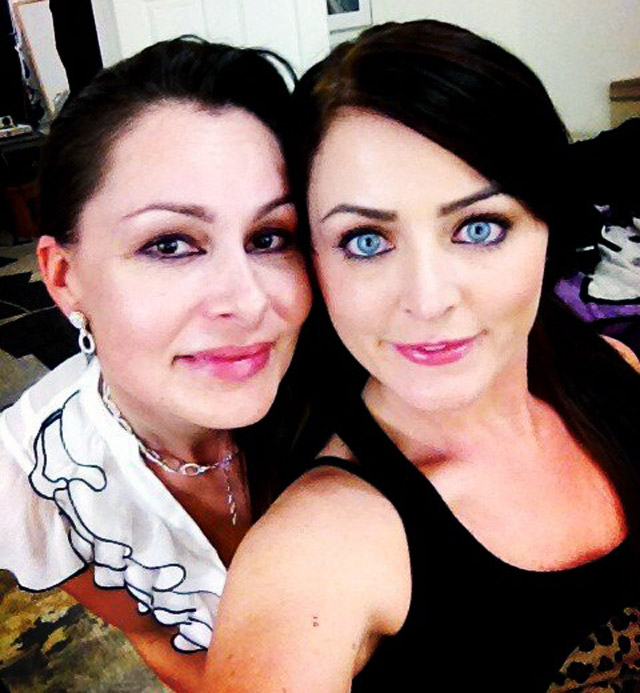 "It was a great shoot and we web cammed it *live* on Dragon Cams.  It was Sophie Dee and Christian and myself and it is was very hot.  I even squirted during one of the scenes I was so turned on!! Sophie is amazing to play with.. OMG … so hot!!   It was fun and this was a content shoot, that will show up on Club Sophie Dee and ChristianDoesThemAll.com & my site when I get it up Nora Noir XXX (thats my next project!)  Life of a newbie to the industry!  We had a lot of fans watching and that made is sooo much hotter.  This was my first G/G/B scene, and I loved it… I can't wait til next time!"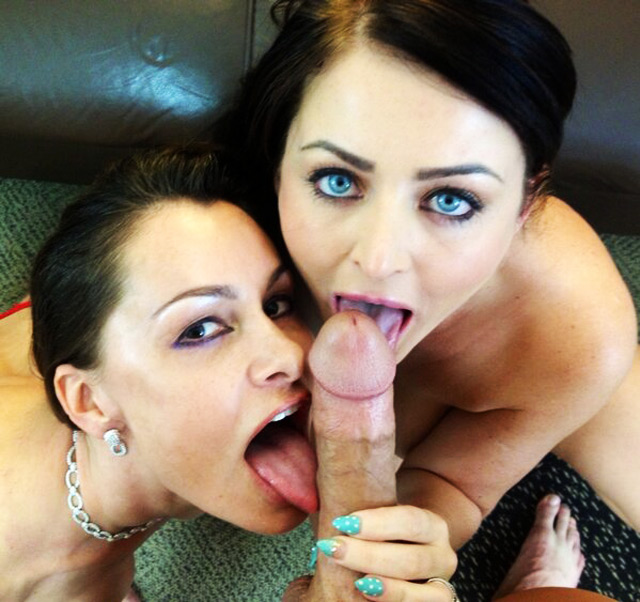 Follow us on Twitter: @noranoirxxx @sophiedee @PornCorp
Return to the cover of Porn Corporation here or see Nora Noir's most recent porn releases:
Nora Noir in MILFs Anal Addiction – Nora Noir Interview for Porn Corporation
More in the Porn Corporation Girls category.  More Sophie Dee or Nora Noir & more hot MILFs: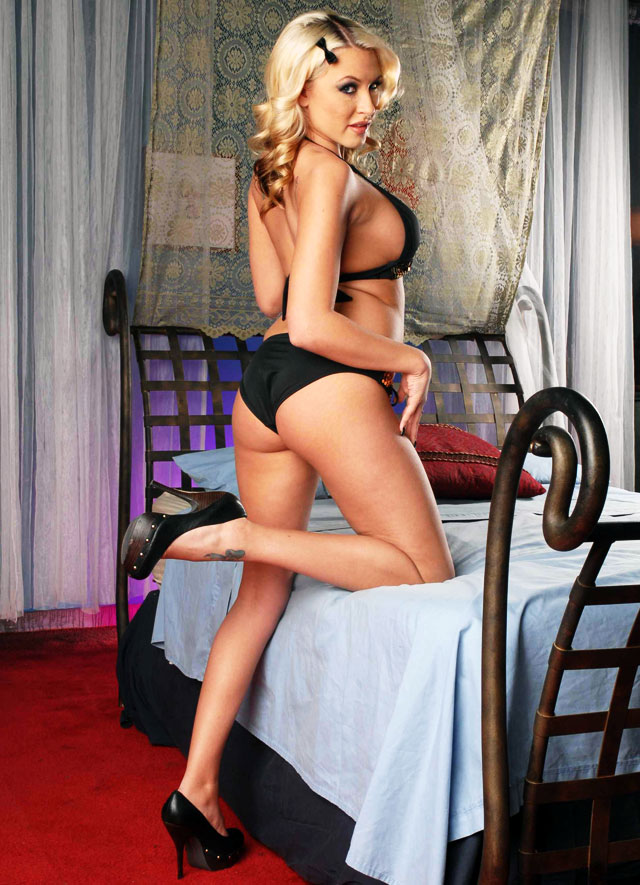 Katie Summers updated her brand new weekly sex column "Ask Katie Summers" today with her newest sex advice Q & A.  An anonymous woman reaches out to Katie for help with her sexless marriage after an awkward situation between the husband & wife.  Question Preview: "The last 6 months have been virtually sexless and it is driving me crazy…I caught him watching porn and playing with himself… I wanted to join in but felt so awkward that I pretended to be…"  Continue reading this Q&A article "Marriage Help Needed: Katie to the Rescue!" from pornstar Katie Summers giving top quality sex advice that could save her marriage & yours!  Enter Porn Corporation's New Sex Advice Site with Pornstar Katie Summers.
Read last week's debut sex Q&A article "My fiance wants to have anal sex, but I am scared." Here's a preview of Katie's sexy answer & anal sex tips! Answer Preview: "Go at your own pace, so you get can get used to the feeling. Your asshole is a muscle, and as you relax more, your ass will stretch…"  Continue reading.
If you are looking for genuine sex advice from a girl who knows SEX, Email your sex questions to pornstar Katie Summers at askkatiesummers@yahoo.com & please don't be shy!  Your question could be next week's update on Porn Corporation's new Sex Advice column, Ask Katie with Pornstar Katie Summers!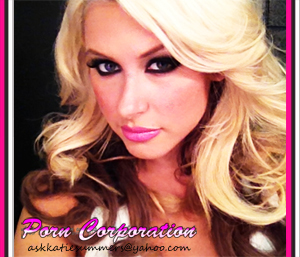 Visit the Ask Katie Summers homepage here now!
Katie Summers in Porn Corporation magazine.  Return Home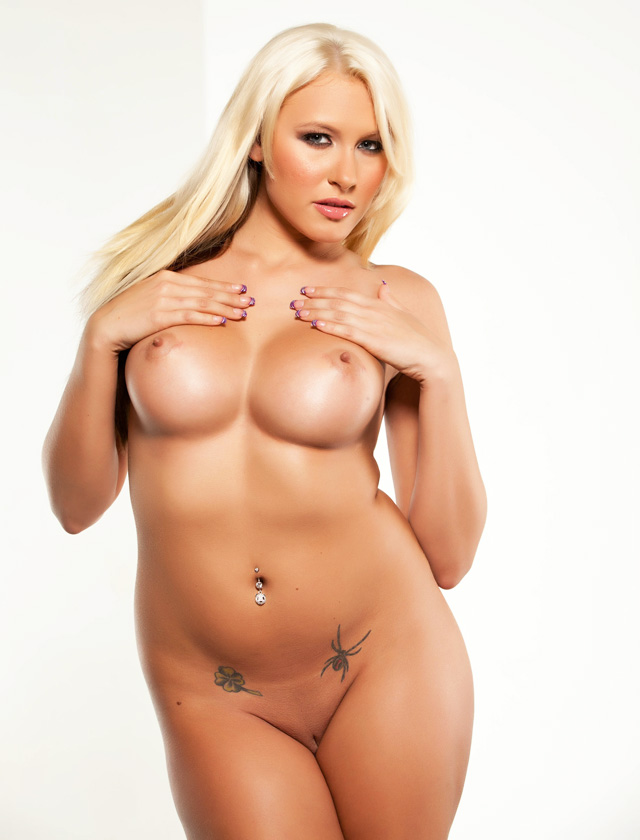 Porn Corporation welcomes Katie Summers to our team of authors with a brand new site Ask Katie Summers, a dedicated weekly sex advice column where porn star Katie Summers answers your sex questions and gives you special tips for in the bedroom!  Every week Katie will answer one of your questions and give you a related tip.  Have a question for our new writer?  Email pornstar Katie Summers directly at askkatiesummers@yahoo.com & have your sex question answered by a pornstar!  Be sure to visit the brand new sex advice site KatieSummers.PornCorporation.com dedicated to helping you out, one question at a time!
Katie has already answered her first question from a couple regarding first time anal sex!  Here's a small excerpt of what Katie answered:  "When you watch porn and the anal sex is hard and fast, but it doesn't have to be like that in "real life". Go at your own pace, so you get can get used to the feeling…."  Read the rest of this Q&A here in the article "My fiance wants to have anal sex, but I am scared."  & don't miss Katie's tip of the week to help your girl cum harder and faster during anal sex!
Visit the Ask Katie Summers Home Page & read more about Porn Corp's newest contributor Katie Summers & get acquainted with the brand new Sex Advice Column: Ask Pornstar Katie Summers.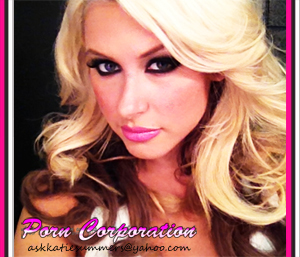 Return to the cover of Porn Corporation or Visit Porn Corp's Sex Advice with Katie Summers!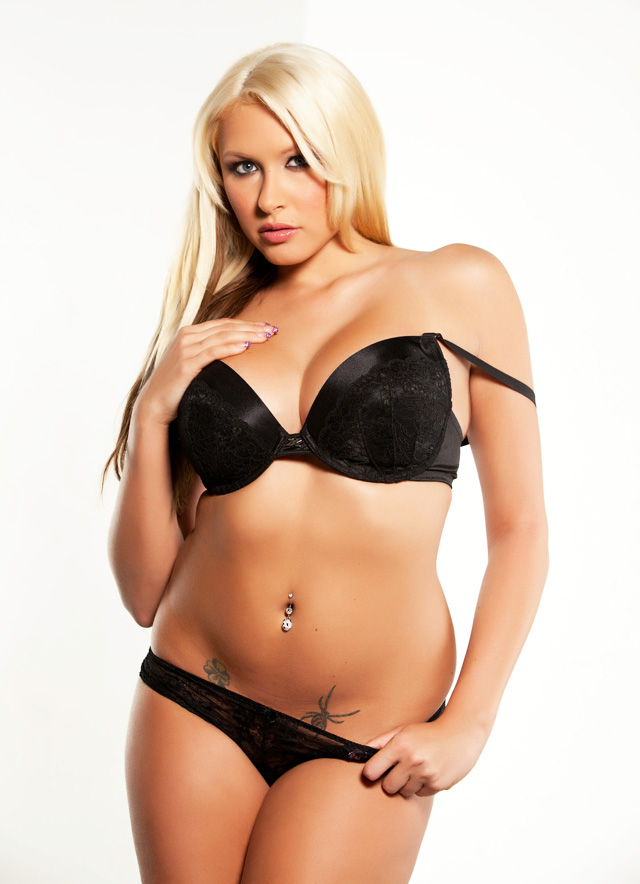 Katie Summers debuts as a new author on Porn Corporation with a brand new sex advice column!  Ask porn star Katie Summers your sex advice questions by sending Katie an email directly at askkatiesummers@yahoo.com  & don't be shy!  Every week Katie will answer one of your  naughty questions and give our readers a unique sex tip.  Look out for the new Sex Advice Column with Katie Summers premiering next week on Porn Corporation!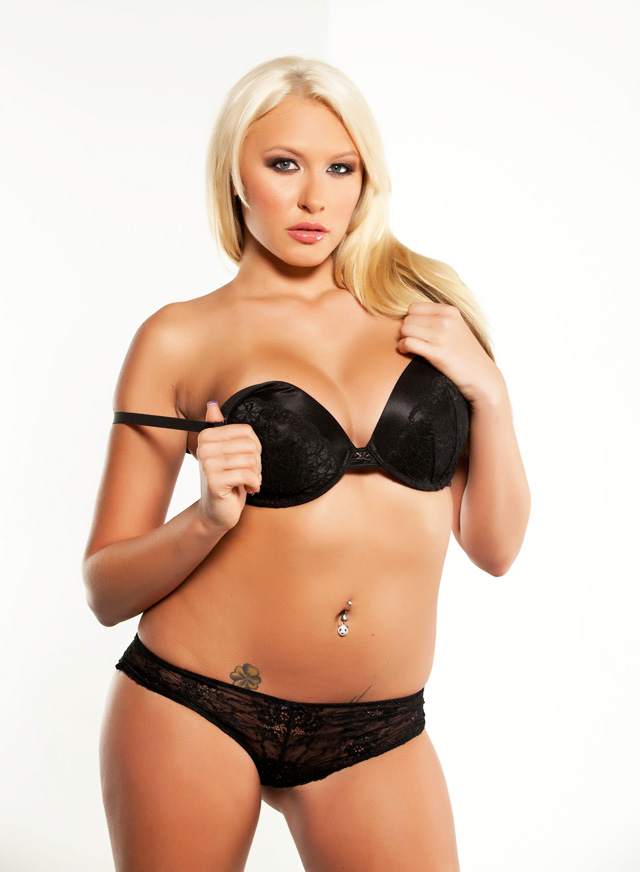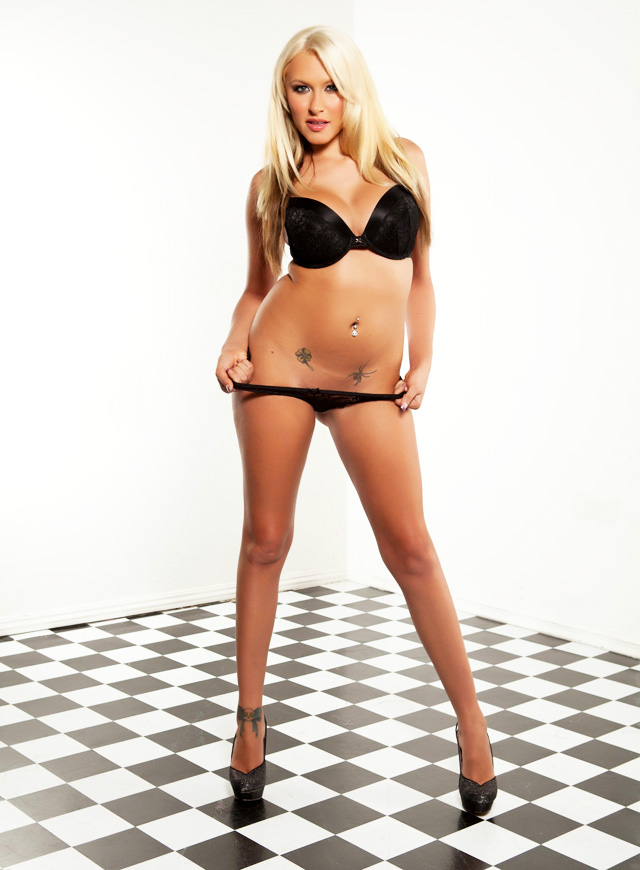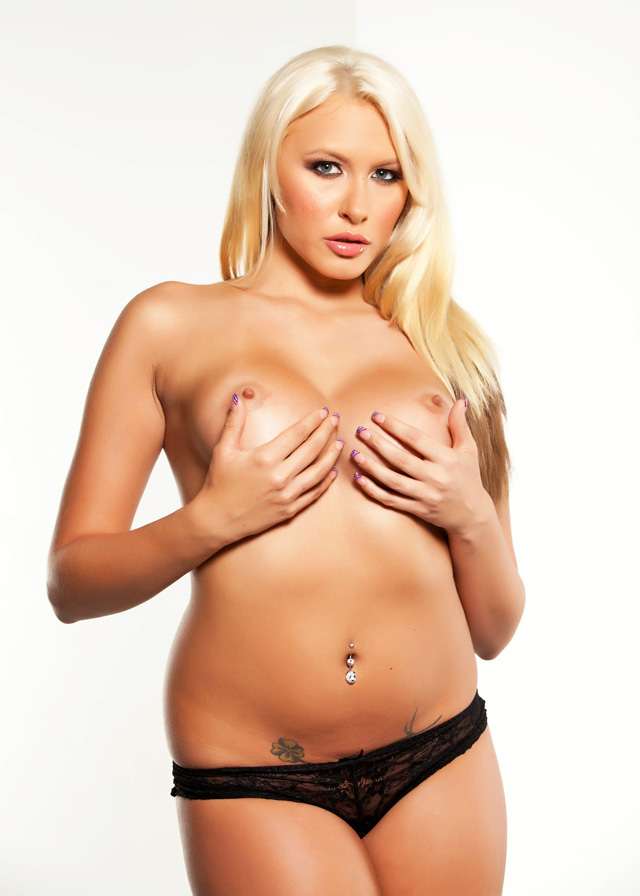 Don't forget to email Katie with your sex questions at askkatiesummers@yahoo.com & have your question featured in her new Ask Katie Summers sex advice blog on Porn Corporation!
Follow us on Twitter @PornCorp & the newest member of our team Katie Summers @KatieSummersXXX & Connect with us on Google+
Read more articles under Pornstars or return to the cover page of Porn Corporation.
Farrah Abraham Teen Mom Sex Tape
Free Nude Cams
New 3D Porn Sites
Welcome to Porn Corporation
Free Photo Galleries from 2012:
Popular Pornstars
Popular Cam Models