Browsing articles tagged with " Animalizm"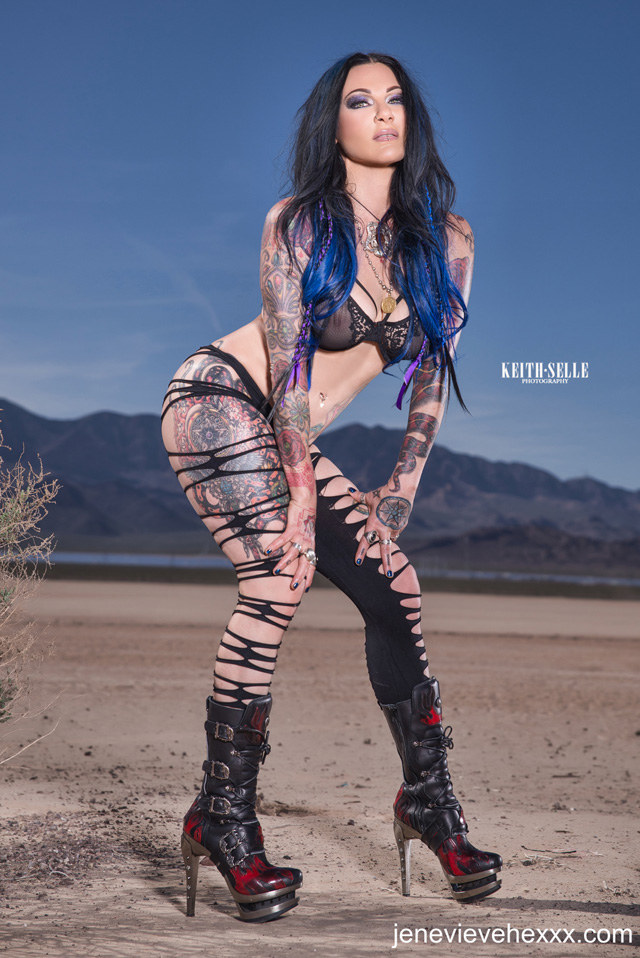 1. What was your first experience in the adult industry and how did you begin your porn career?
JENEVIEVE HEXXX:  First, I was given Joanna Angel's number and I sent her a selfie. She fucked me on film shortly after that message and viola!
2. Please tell us about your upbringing in a nutshell & where you grew up?
JENEVIEVE HEXXX:  I am of half human and half reptilian decent. I was born of a human mother in Connecticut but I was always very otherworldly. Strange supernatural experiences were quite normal when I was young. The humans encouraged my third eyesight though, and they always set the table for my spirit friends to eat (although they could not see them).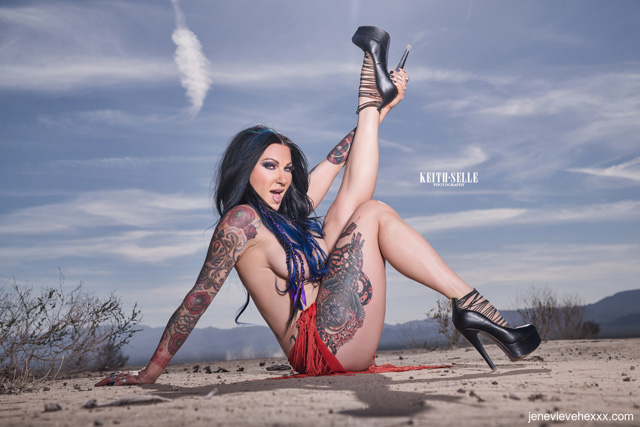 3. What are your religious beliefs? Are you a Wiccan, Satanist, Atheist, Judaism, Christian or something in between or different altogether?
JENEVIEVE HEXXX:  I'm quite something different altogether. In simplest terms, I'm Pagan.
4. Jenevieve, you've got us in a Hexxx! If you identify as a Witch surely you believe in Magic? Do you personally lean towards dark magic or light magic? Do you practice spells?
JENEVIEVE HEXXX:  This question is a loaded one. Magick is grey until you set an intention behind it. Yes, indeed I do believe in magick. In some way or other, doesn't everyone?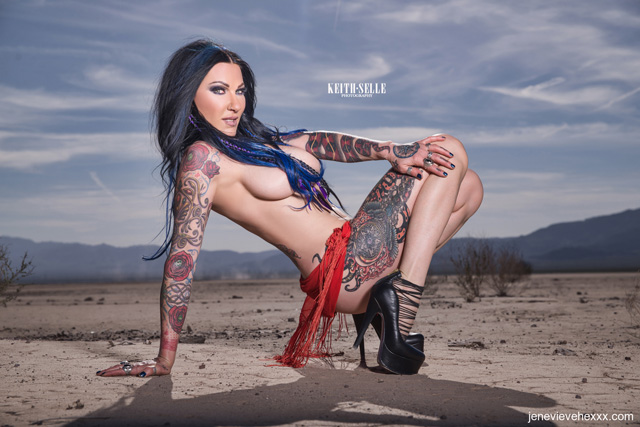 5. What are the biggest modern misconceptions about Witches that you encounter?
JENEVIEVE HEXXX:  The biggest misconception is that witches do the Devil's work. Next time you see a magickal new moon, and a warm sexy wind gives you inspiration, know it was from me. The devil had nothing to do with it.
6. I hear you're a snake girl. Me too! What are your favorite kinds of serpents? Do you have any snakes, reptiles, arachnids or other creatures as pets currently?
JENEVIEVE HEXXX:  I have 2 snakes. An Albino Boa and a Red Tail Boa. Their names are Pendragon and Odezza. They are approximately 7 feet in length.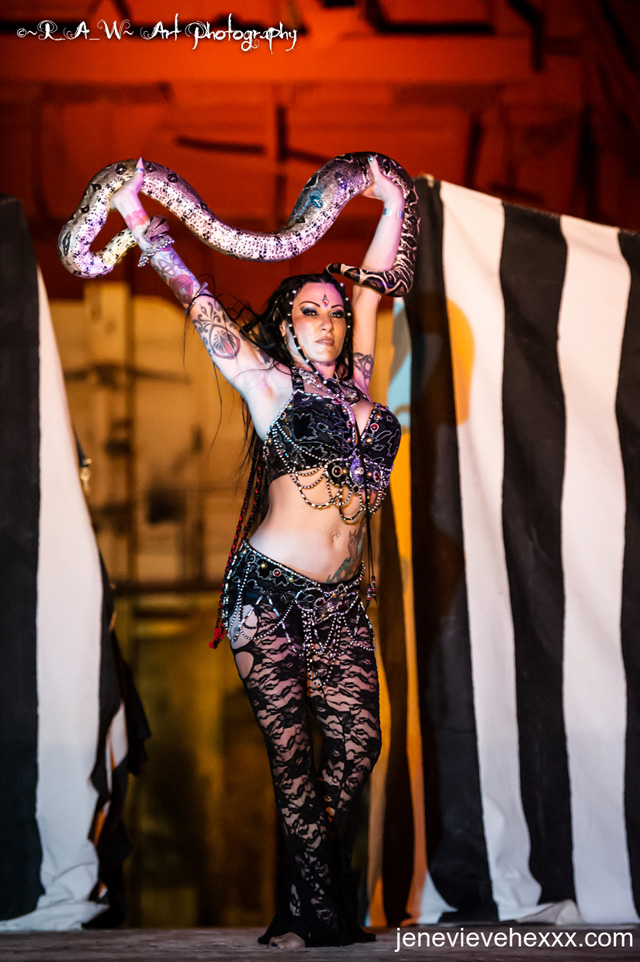 7. We know you do modeling with snakes. Do you have any wild stories you can share with our readers?
JENEVIEVE HEXXX:  I dance with snakes too! The modeling is just the precursor to the snake charming show. Every performance with them is a wild story. My serpents and I are in a trance on stage. We do mystical, hypnotic, and bewildering things with our bodies. They do bite though! Exhilarating!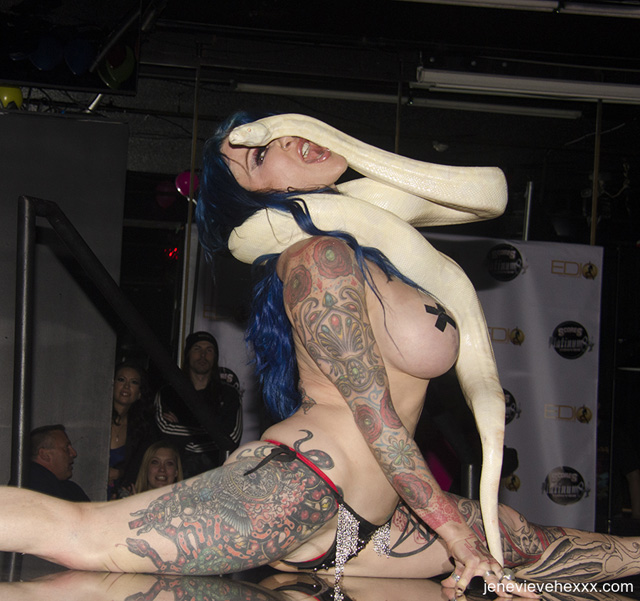 8. You've got some sick ink and are a multiple Inked Awards nominee including Best Tits. First of all, what size are your awesome tits? Also, please tell us about your tattoos and what they represent to you.
JENEVIEVE HEXXX:  My Tattoos are all based on mysticism. If I said what they all were, everyone would be on google for 2 hours to make sense of it all!  I've got Triple D boobage.
9. Do you have any upcoming tattoos in mind that you are planning on adding to your body art collection that you can tell us about?
JENEVIEVE HEXXX:  Not at the moment.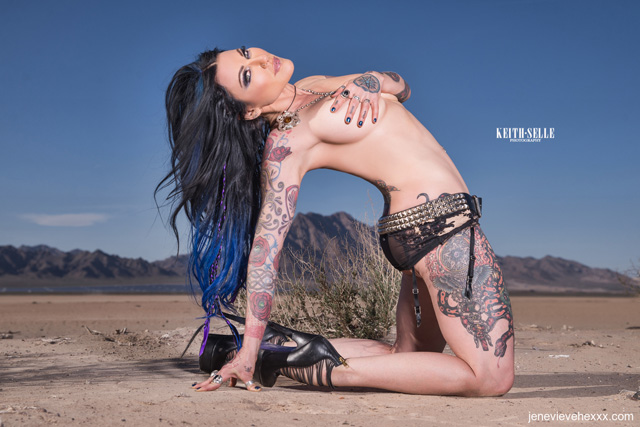 10. What is your sexual orientation?
JENEVIEVE HEXXX:  I identify as alien sex fiend.
11. What do you prefer cock or pussy? If you could only choose one for all of 2018 what would it be?
JENEVIEVE HEXXX:  I would do magick and create a morph genitalia called Cocussy.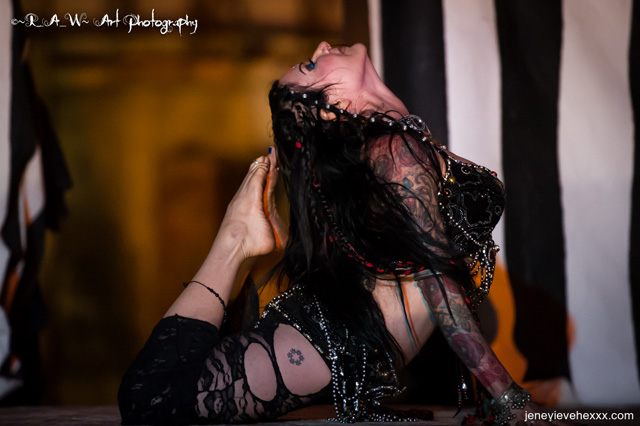 12. What are your biggest turn-ons? What kills the mood for you?
JENEVIEVE HEXXX:  I like wild sexual beasts who are authentic and slightly insane, with a side of creative genius. Someone who wants to get psychedelic in the magick forest with me.  I get turned off with by ignorance, bad vibes, and fake faces.
13. What is your favorite sexual act?
JENEVIEVE HEXXX:  I love it all. I don't have one favorite.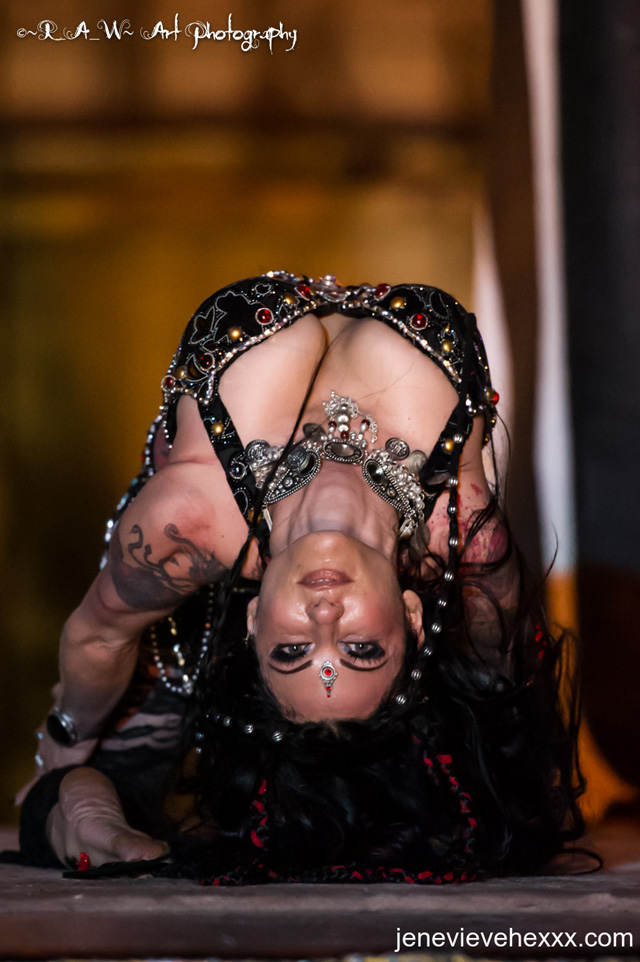 14. Please tell us your most outrageous sex story?
JENEVIEVE HEXXX:  Oh my, there are so many. Probably the time I was transported to an alien spaceship for an outer space orgy.
15. What is the craziest thing you have ever done?
JENEVIEVE HEXXX:  I am confused by the word crazy. I have no frame of reference for what's not crazy. Does that make me crazy?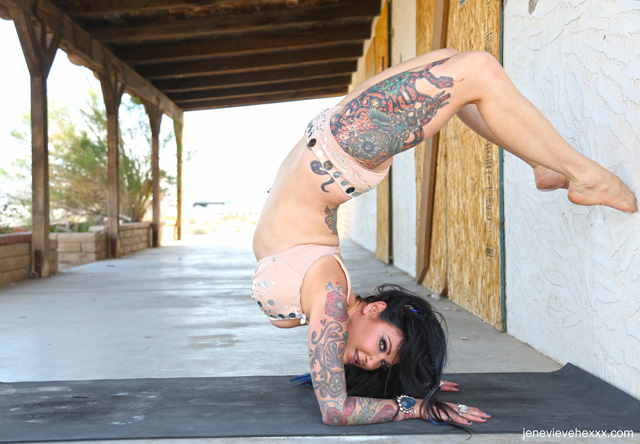 16. How far have you gone sexually? Have you ever had a threesome? Gangbang? Double penetration? Double anal? What haven't you done that we can expect to see on film in the future?
JENEVIEVE HEXXX:  Double anal sounds like it's out of my frequency, but never say never. Threesomes are weekly, and gangbangs may be just around the corner, down the rabbit hole.
17. When you aren't filming porn, doing witch stuff and wrangling snakes, what do you like to do in your free time? Any quirky hobbies or things you can't live without?
JENEVIEVE HEXXX:  I love this. You seem to know me. I'm a crazy tree hugger, organic, hippy witch. I'm usually in a forest doing mind expansion ceremonies or doing yoga 3 hours a day seeking to levitate. I will influence the world to fuck and dance with glee, and reverence for all life when I get there.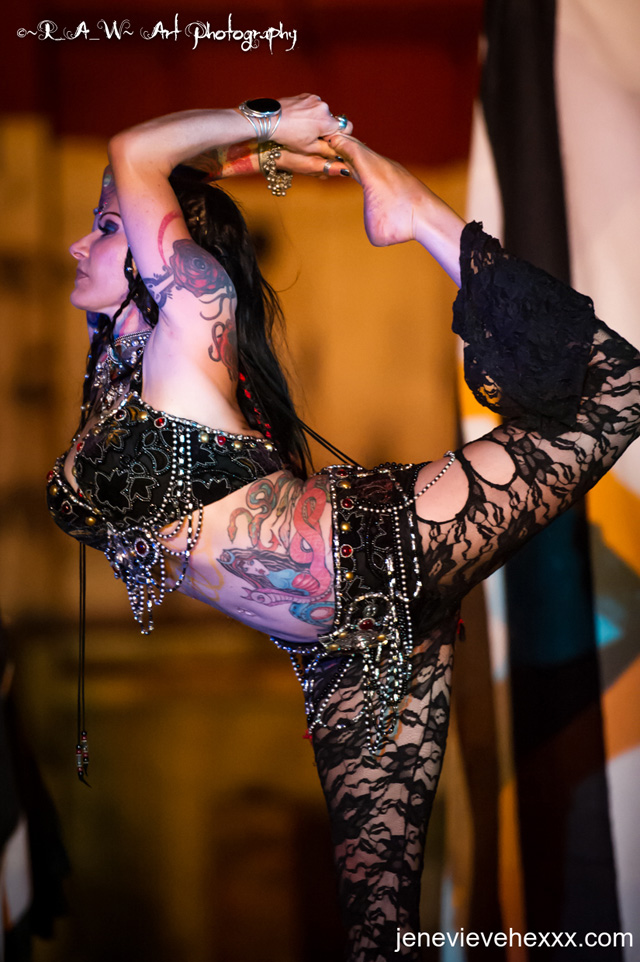 18. Are you filming any upcoming scenes right now you can share with us? Please tell us about your upcoming events, business plans, and career aspirations. Are you currently working on any other projects that you can let us in on?
JENEVIEVE HEXXX:  Inked 4 by Axel Braun will be out soon. I'm also producing and directing this year for my company "Triple Hexxx productions", crazy debaucherously magick porn!
I'll be shooting for two other companies which I will announce on my twitter soon. You will see me at AVN of course along with several feature dancing dates announced soon.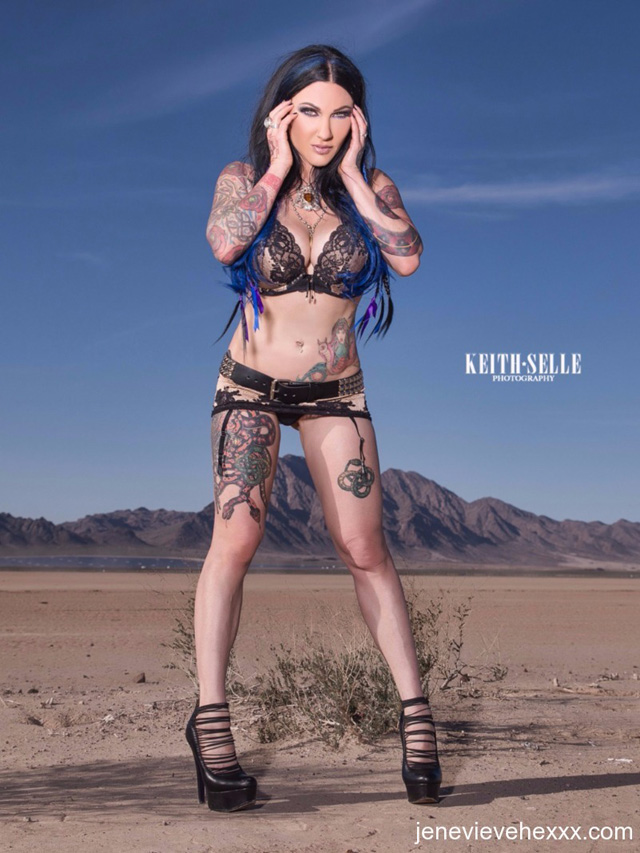 19. Where can your fans connect with you more? Please share with us your official site & social media accounts.
JENEVIEVE HEXXX:  Find me on at:  Twitter – Only Fans – Instagram – Snapchat: @Jenevievezaya – Is My Girl – My Official Site: JenHexxx.com
20. This is something I ask all of our interviewees but I am particularly curious about your answer, Jenevieve Hexxx… Please leave our readers with a true taste of delicious you, if you were ice cream what flavor would you be?
JENEVIEVE HEXXX: Vegan, deep, dark rose, blood, enchanting, raw cacao cream. A succulent immortality blend.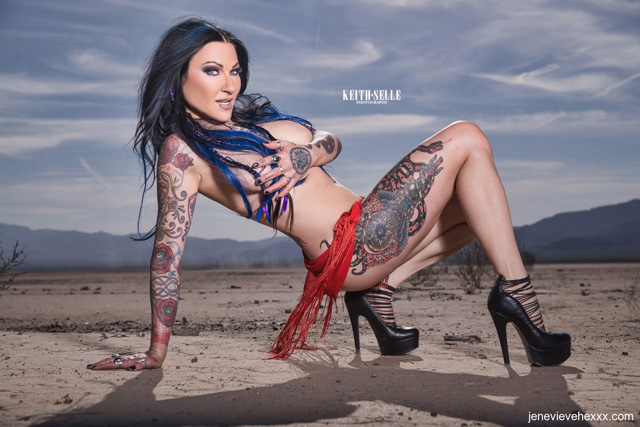 21. Is there anything else you would like to share with your fans, our readers or our associates in the adult industry?
JENEVIEVE HEXXX: No. Jen has left for yoga now…
Remember,  The Goddess is alive and magick is afoot.  Psychic readings and Tarot – Psychic Sorceress – Bewitching belly and snake dance – The Serpentine Sorceress  ~ ENTER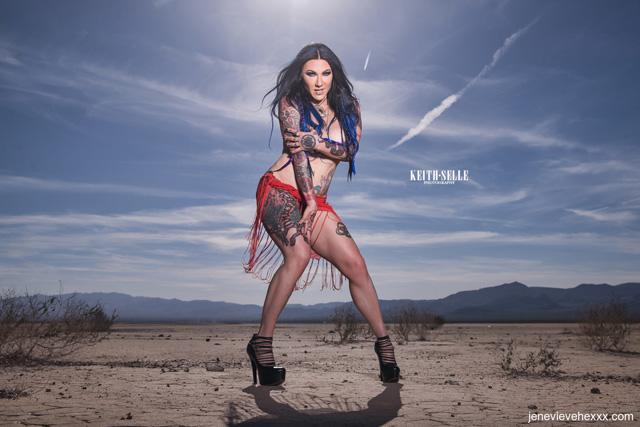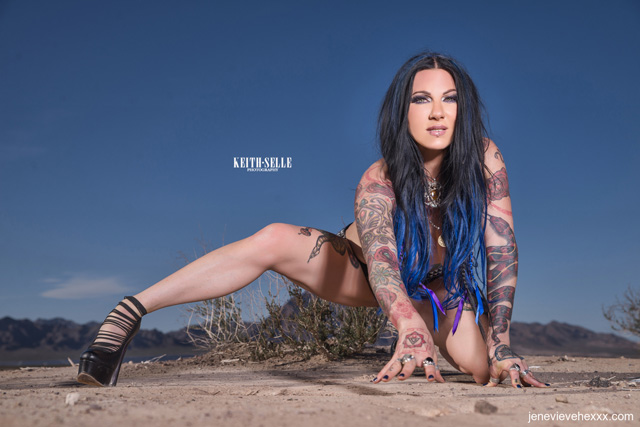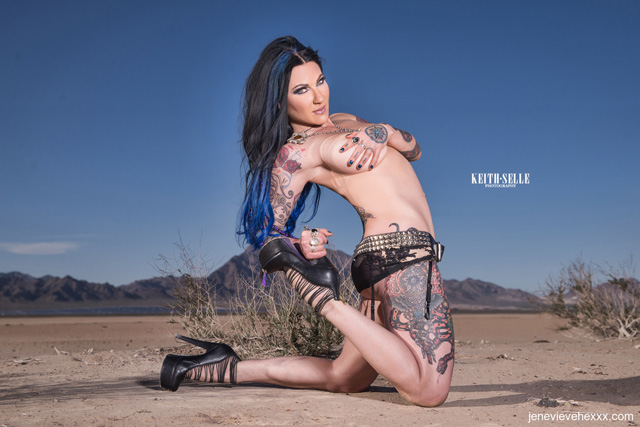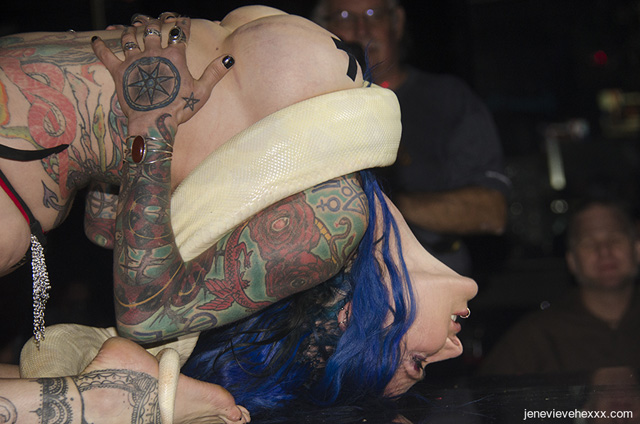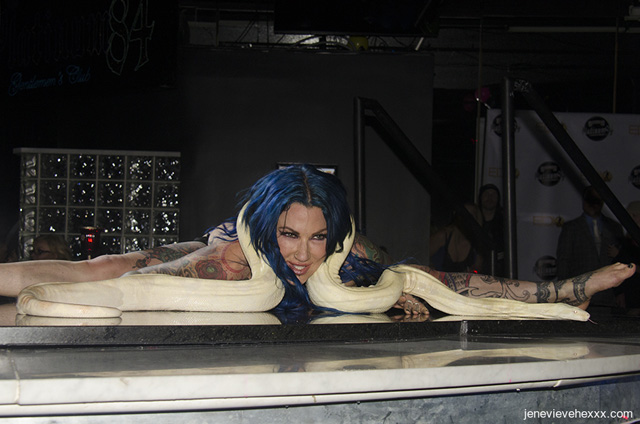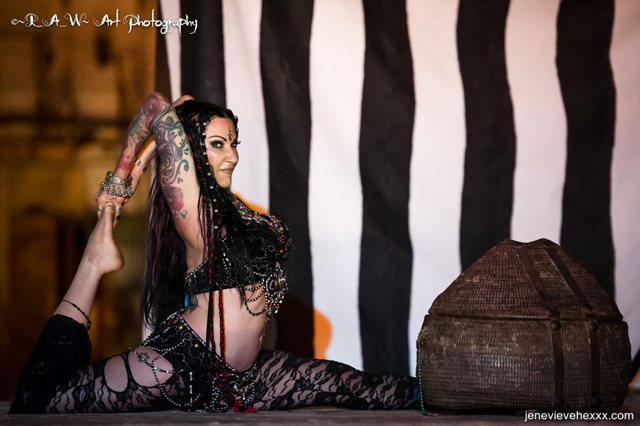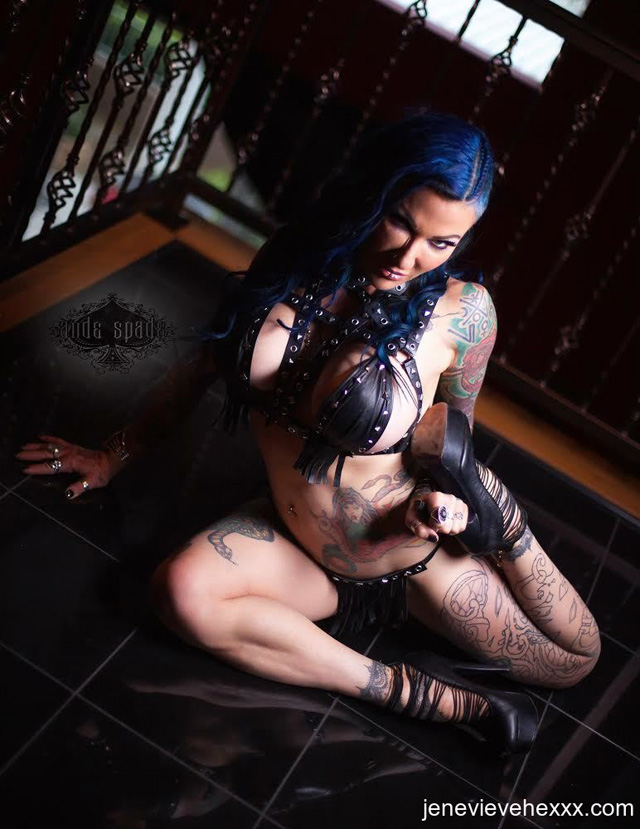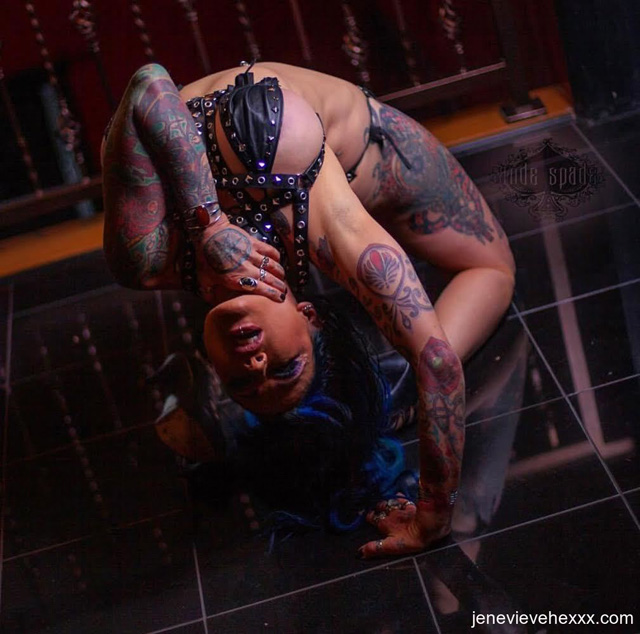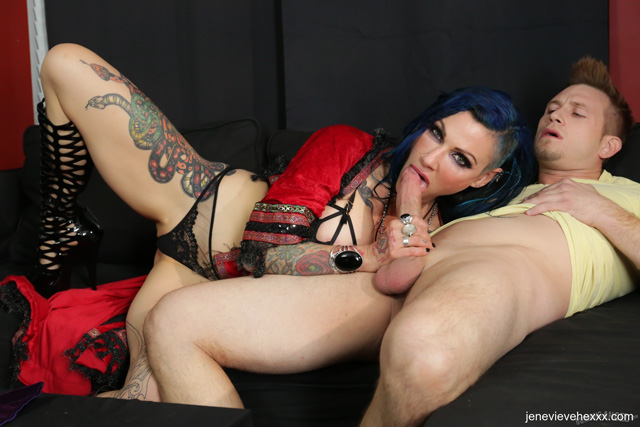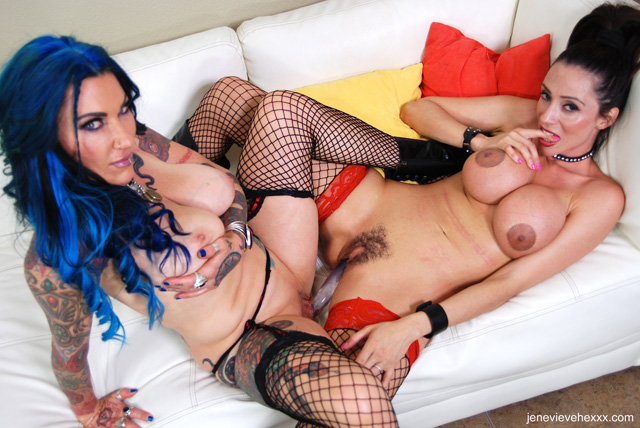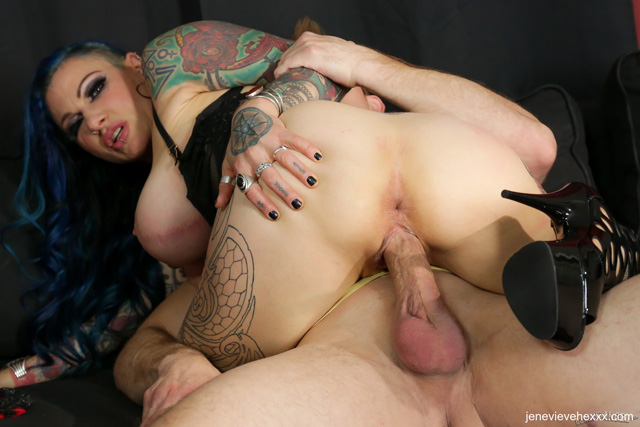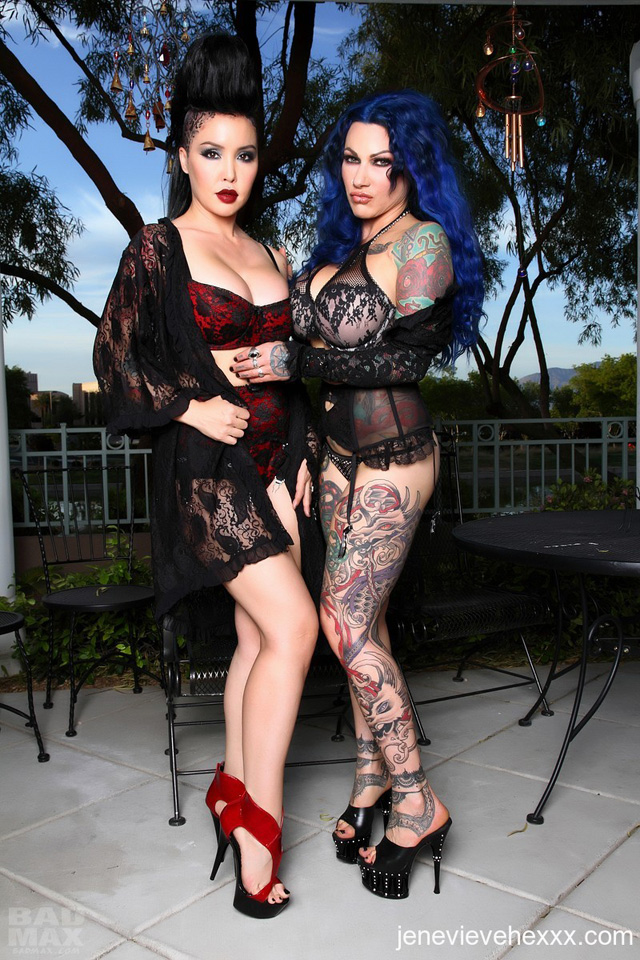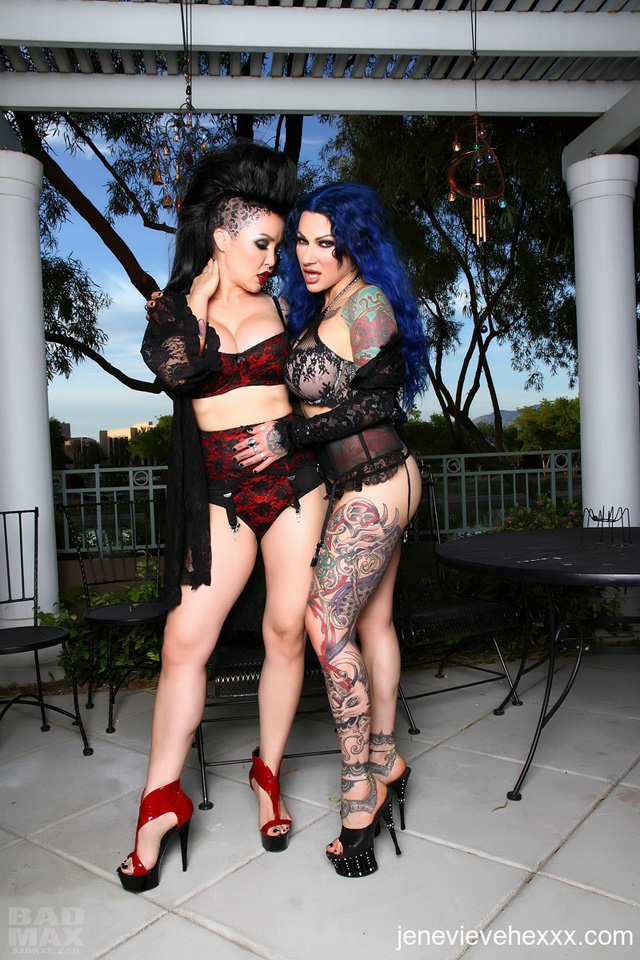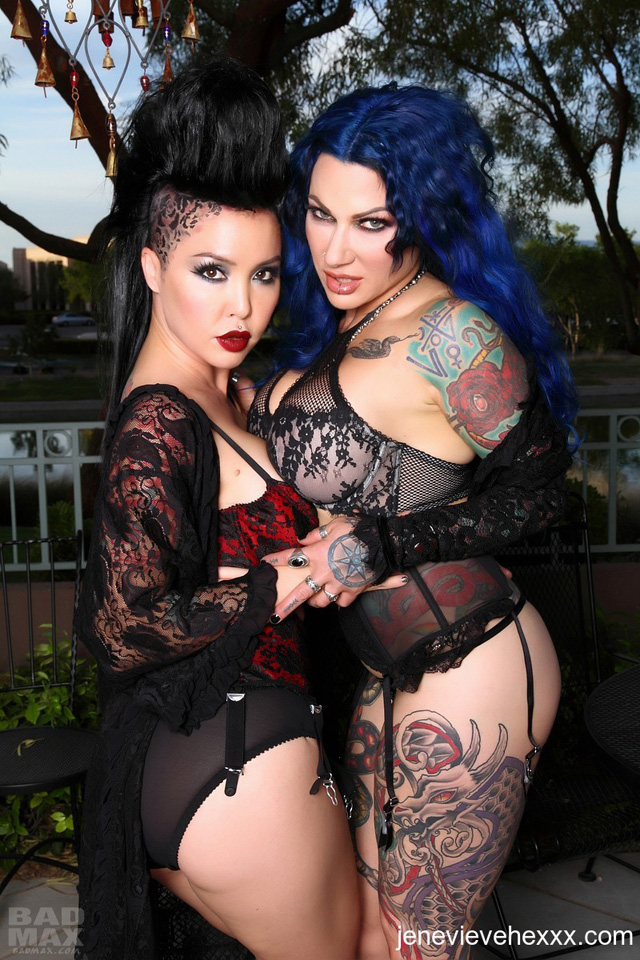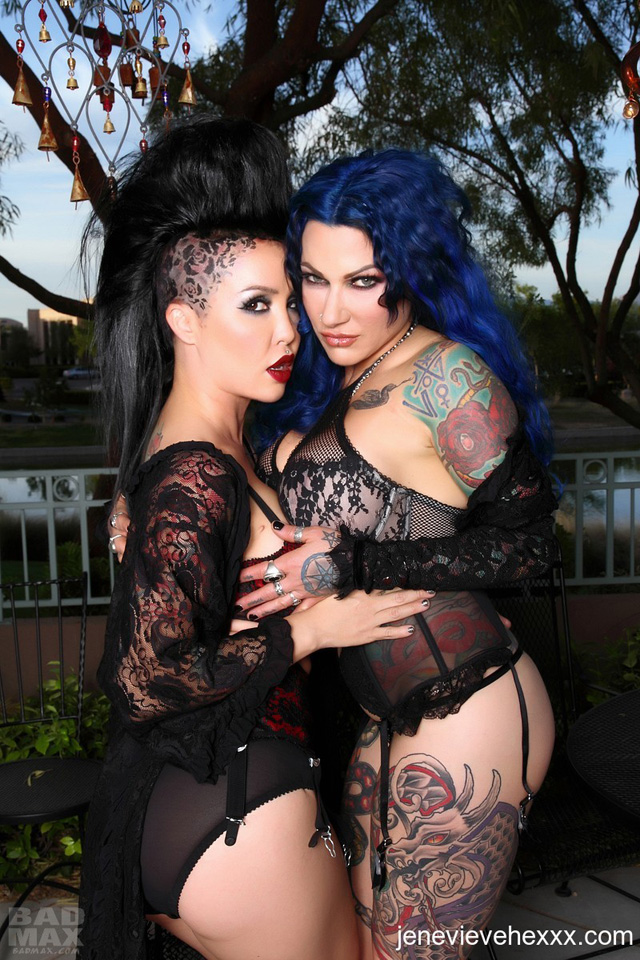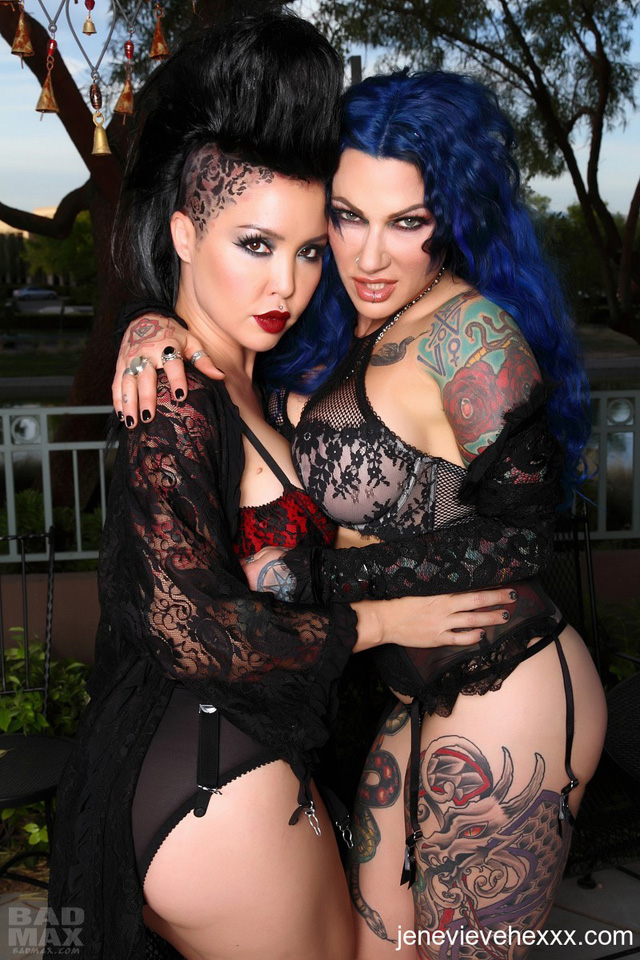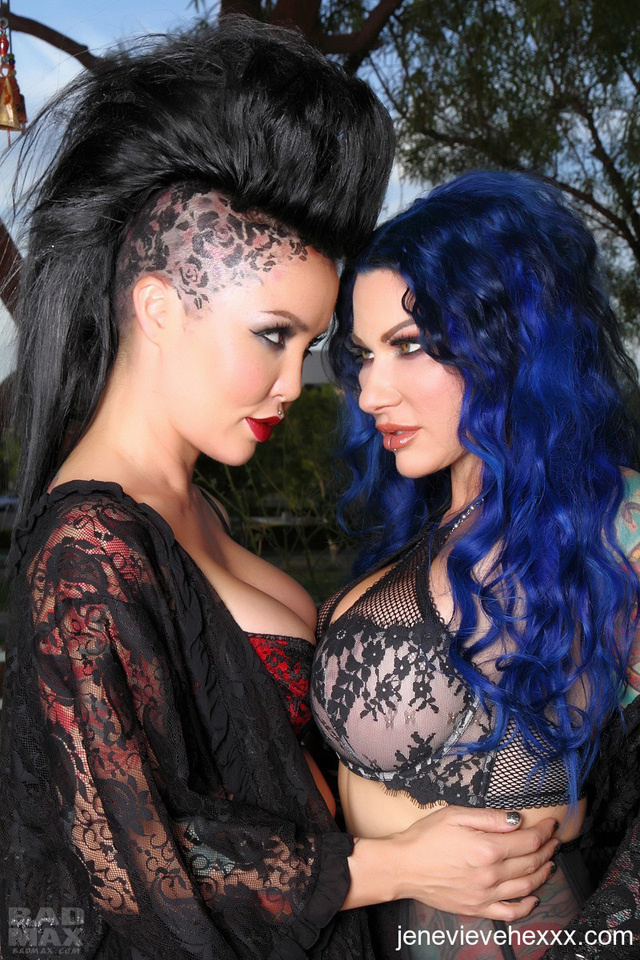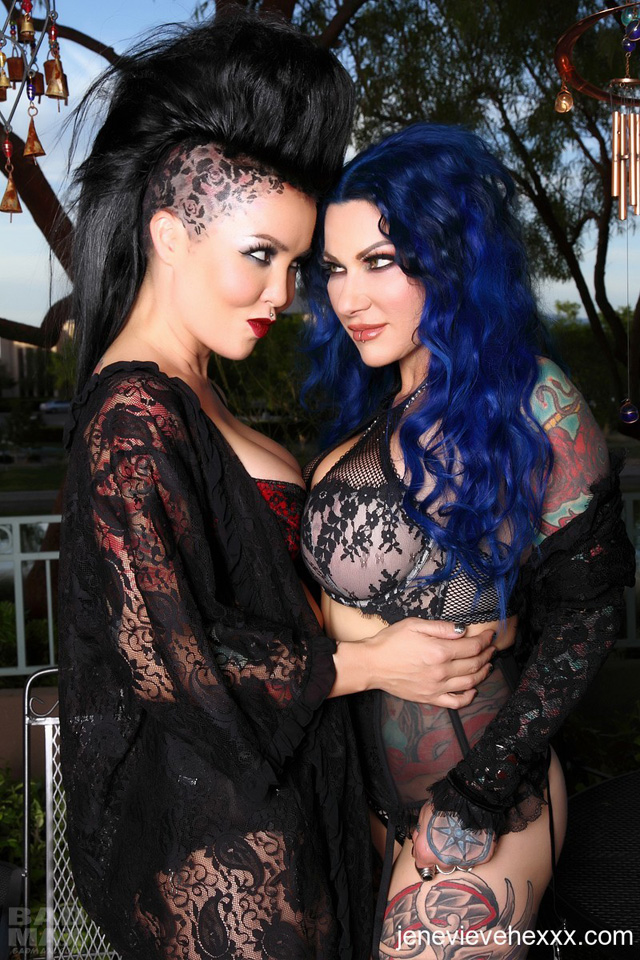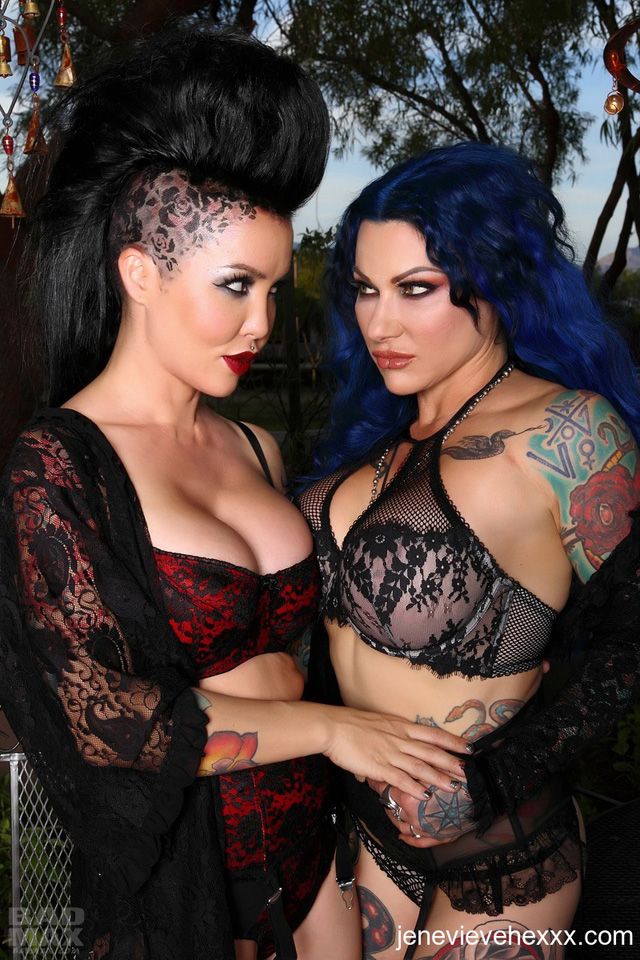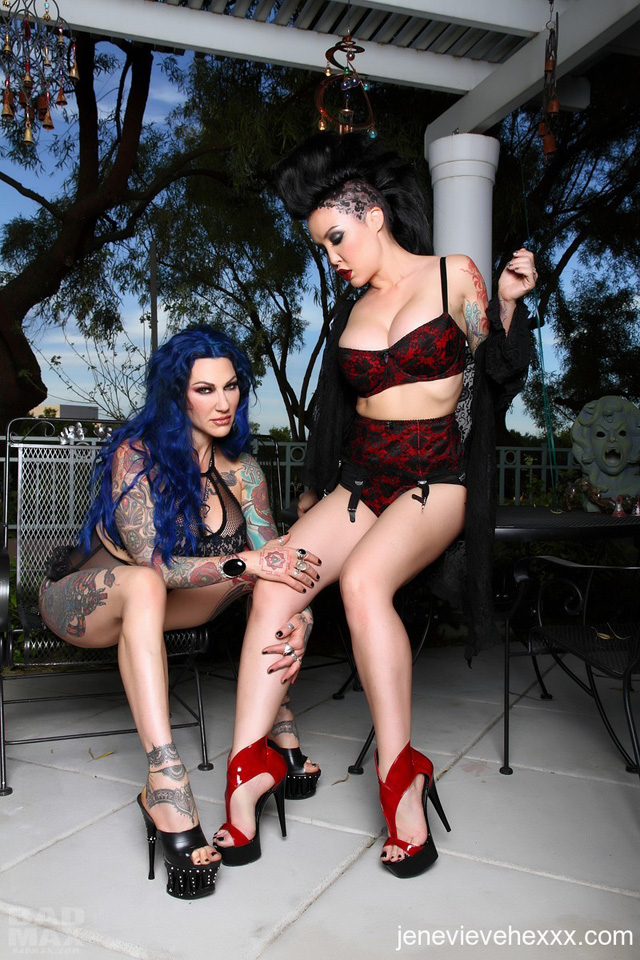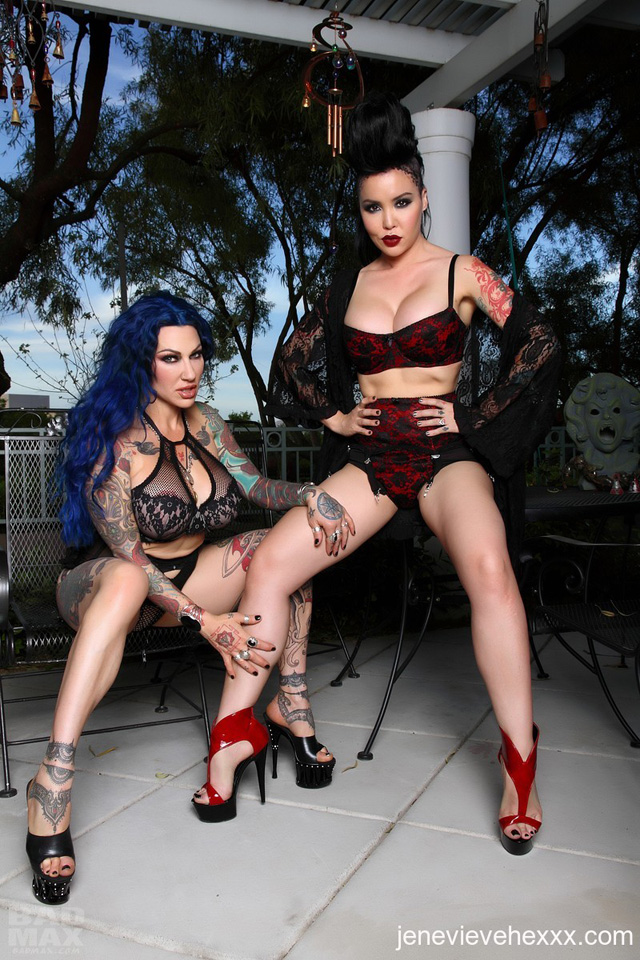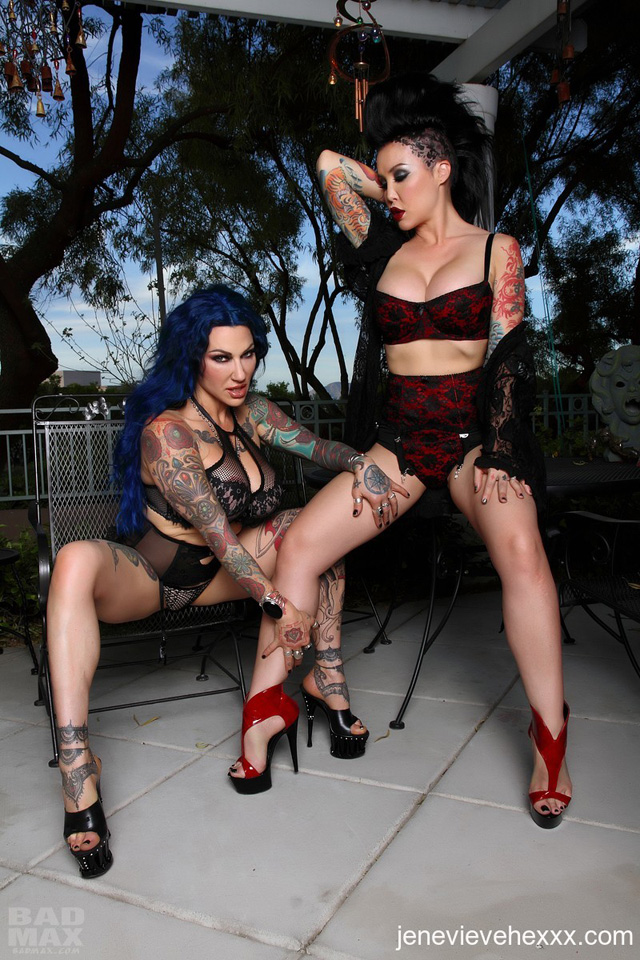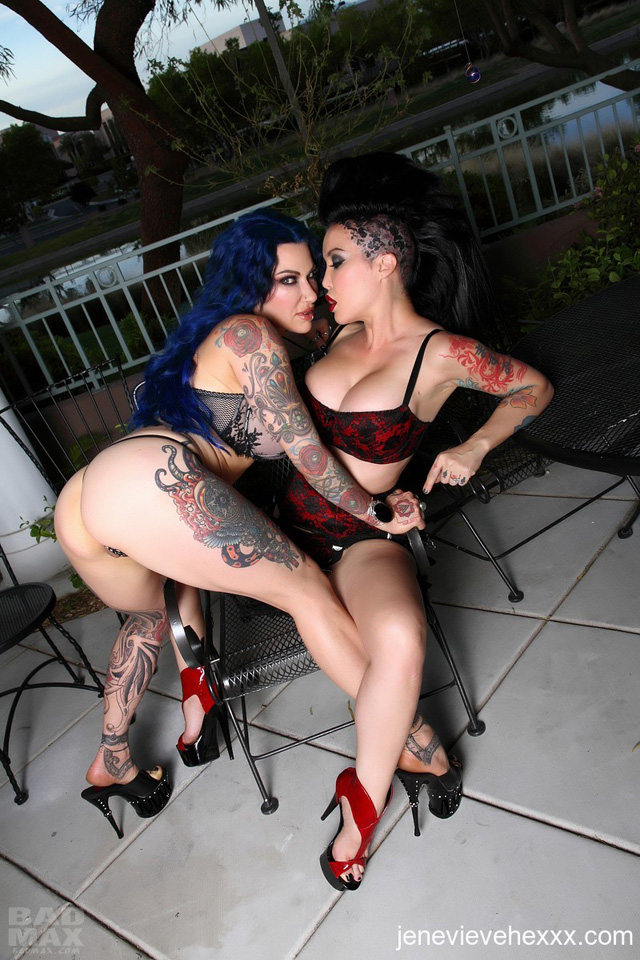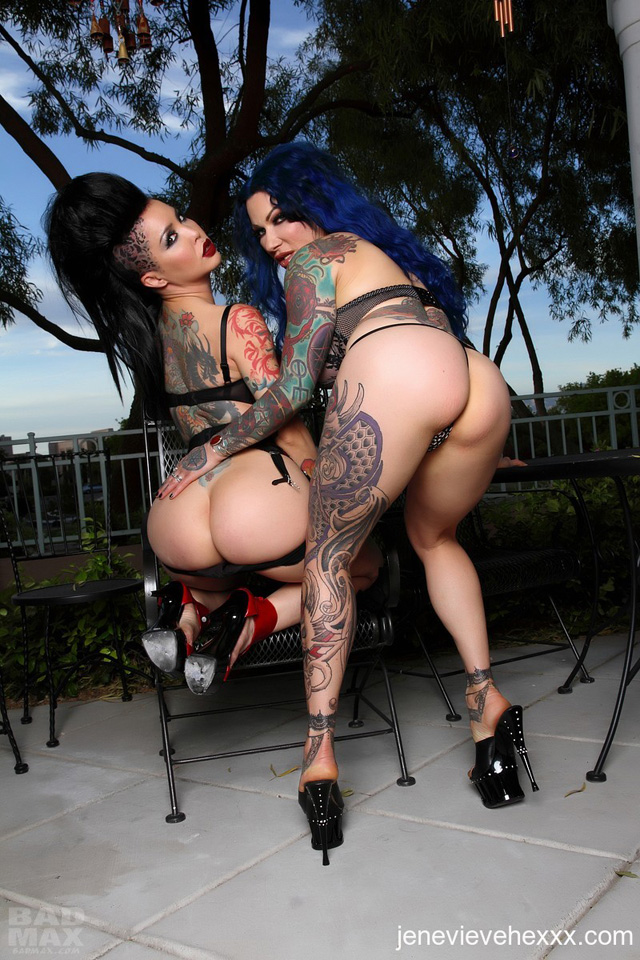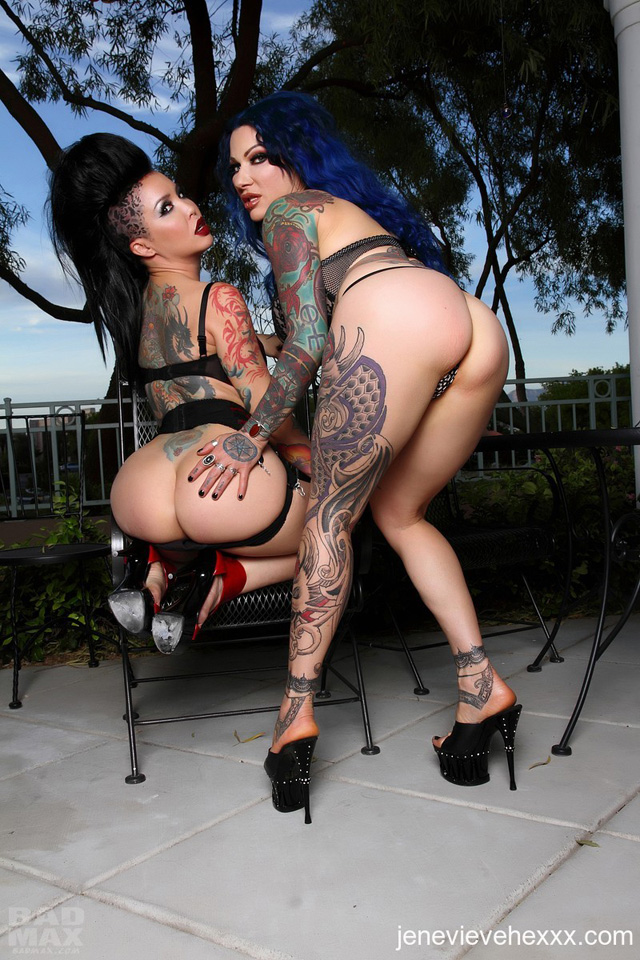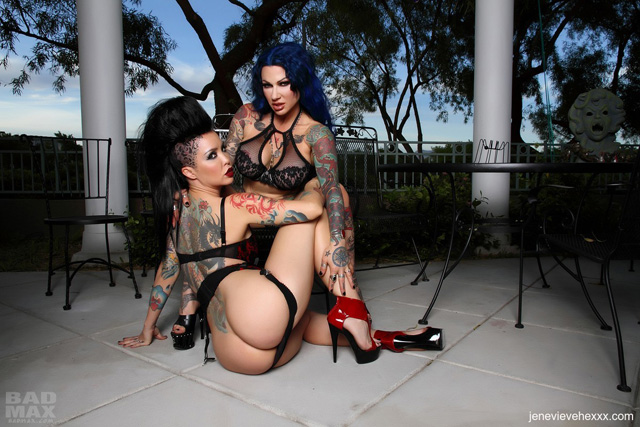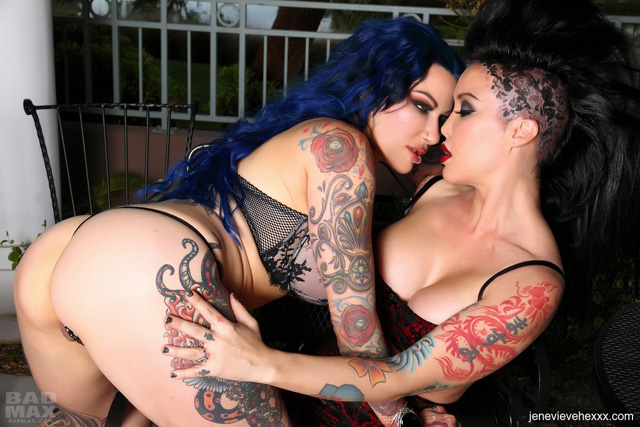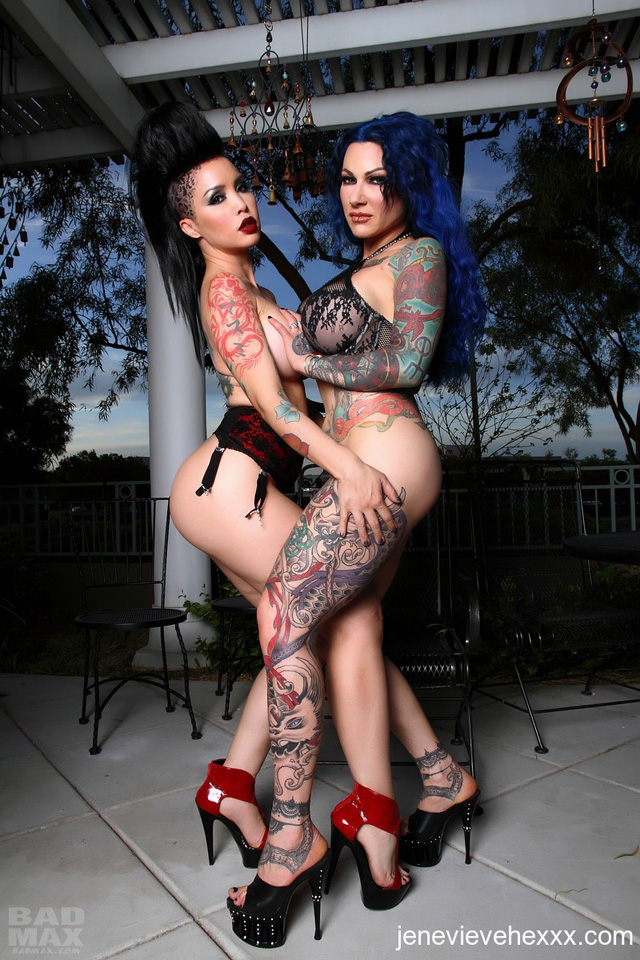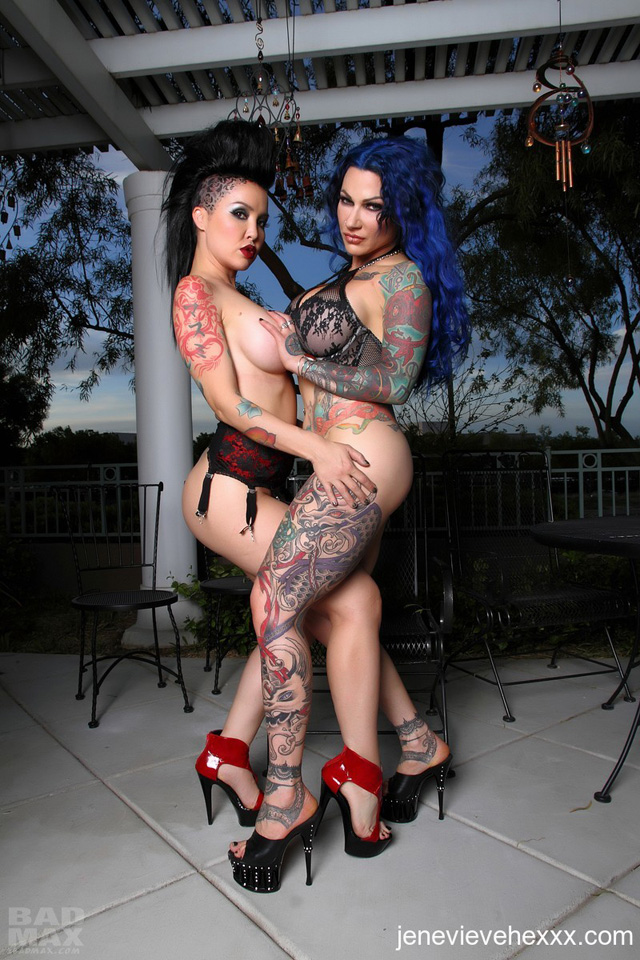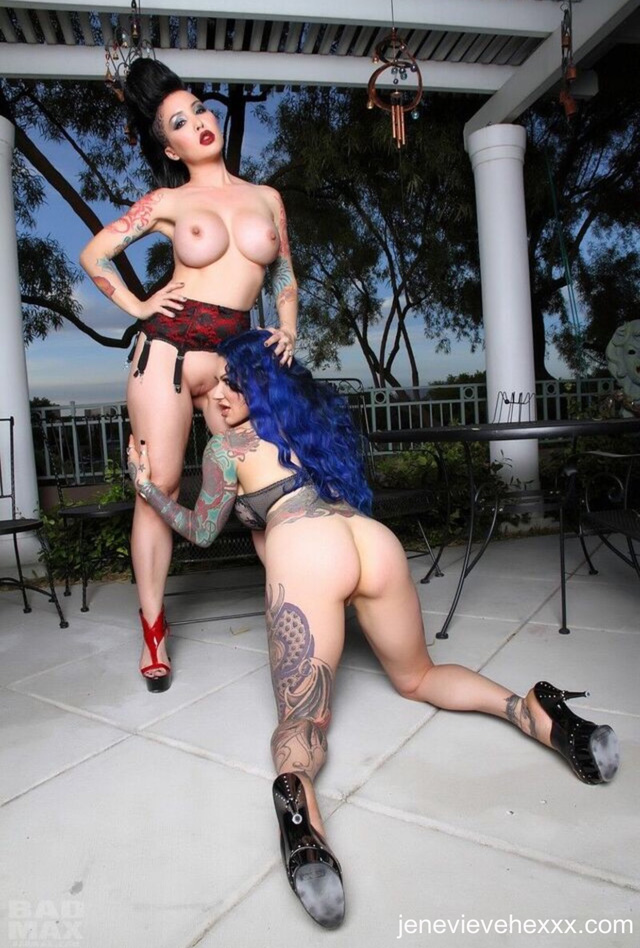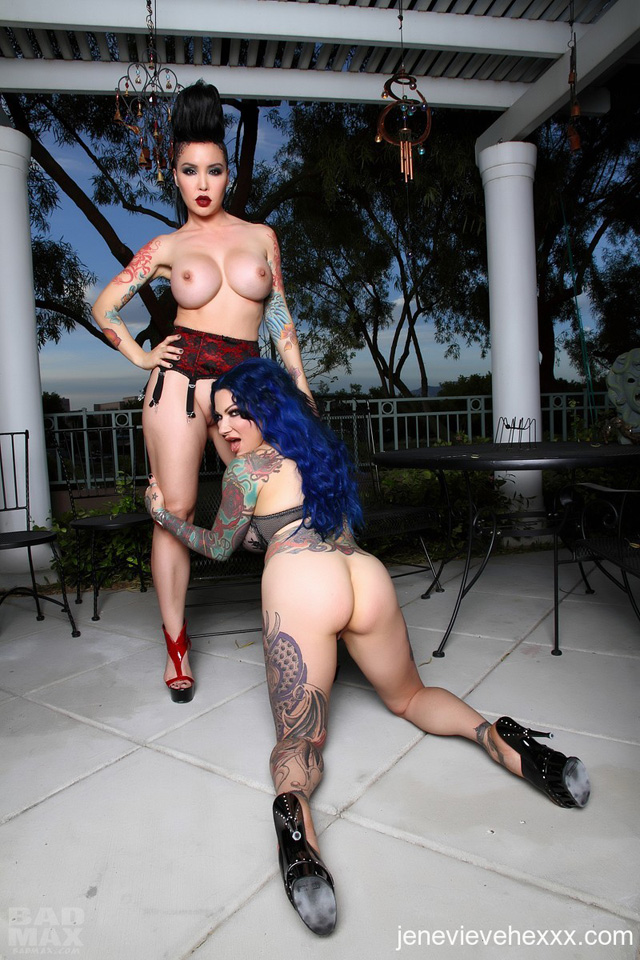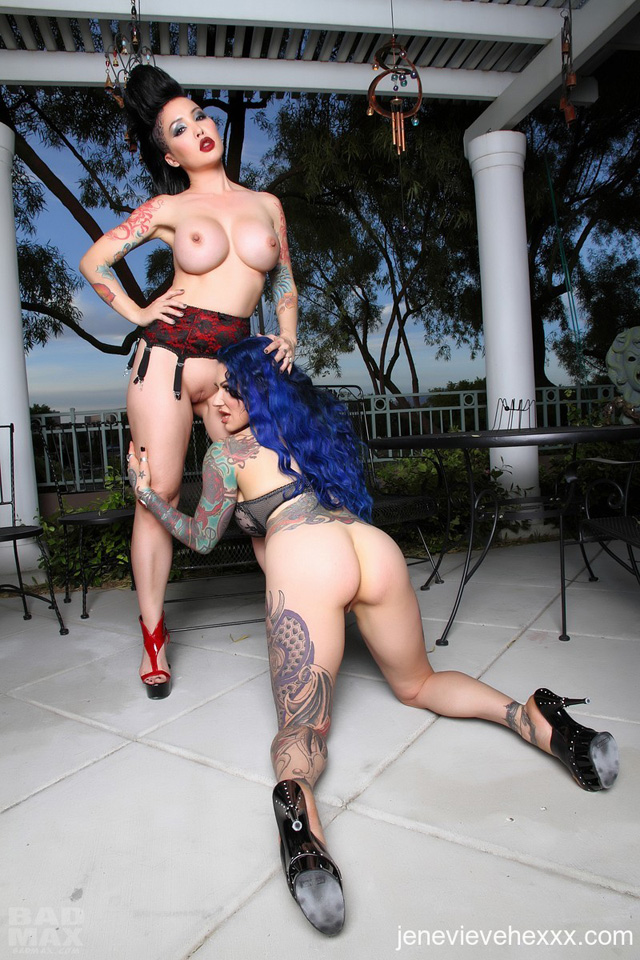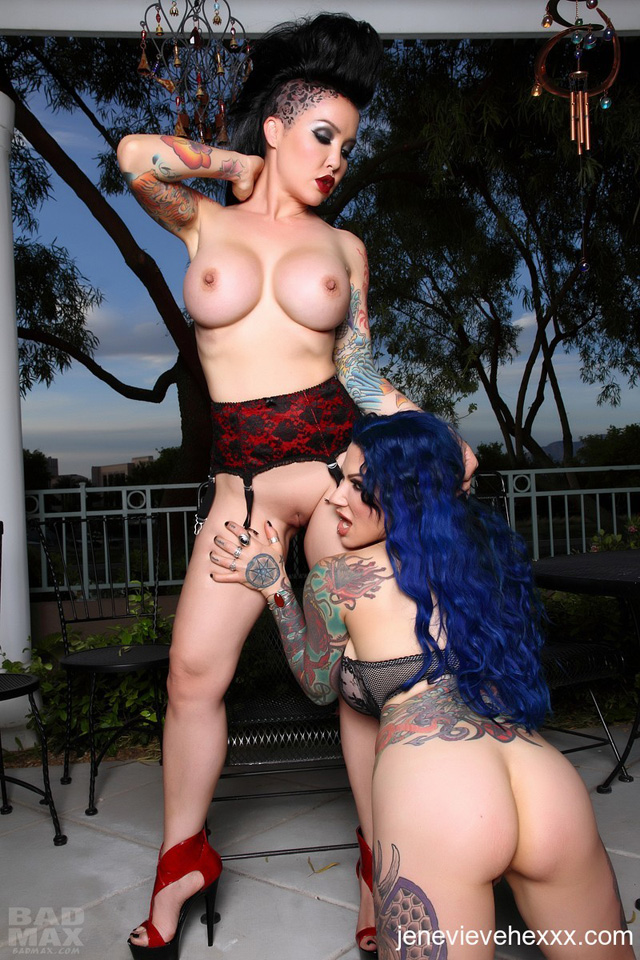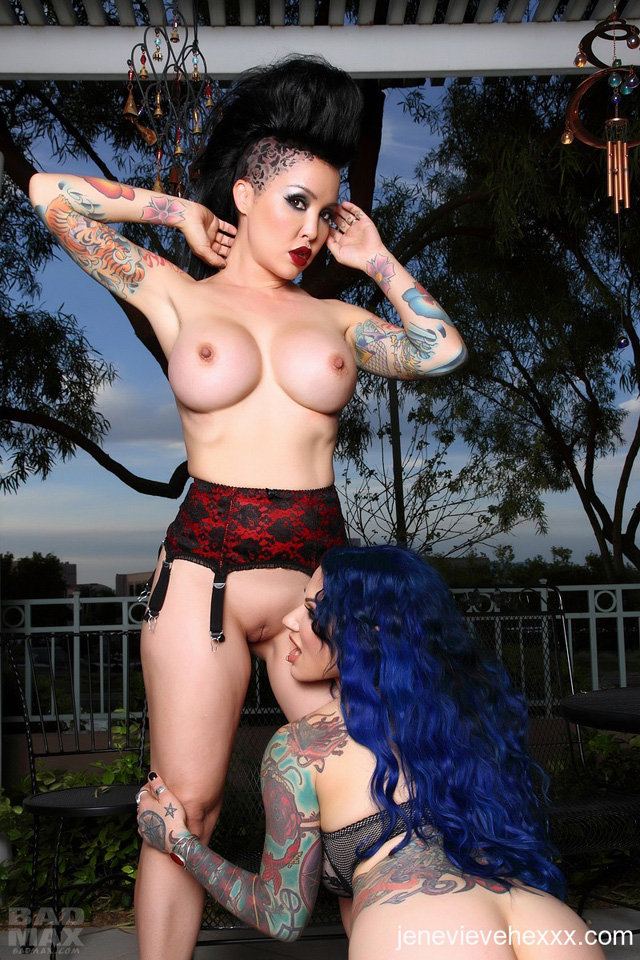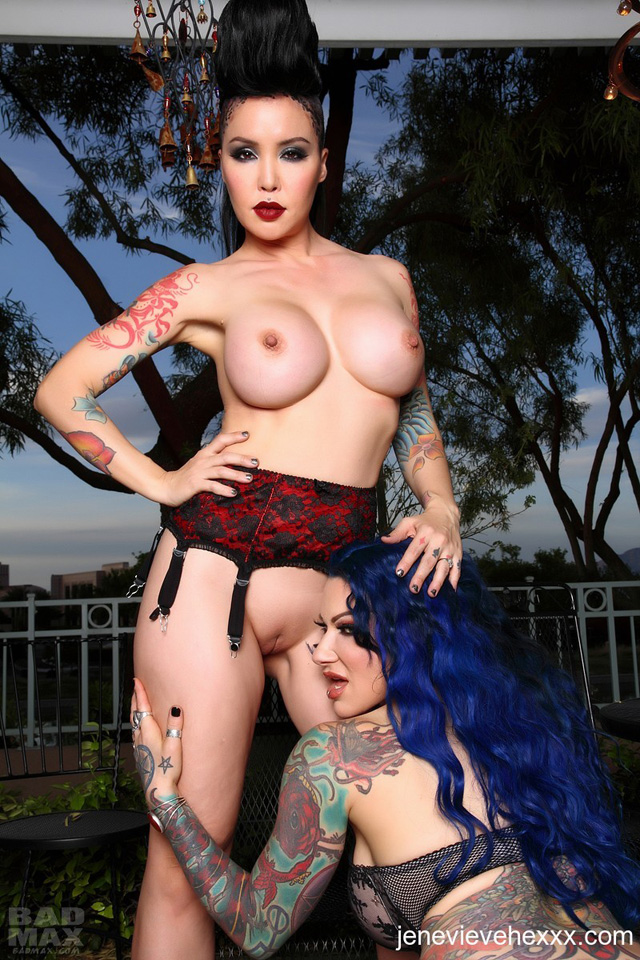 Are you ready to be enchanted by the one and only Jen Hexxx?  For more wild hardcore & lesbian sex with snake charming witchy babe Jenevieve Hexxx check out her Official Site!  Peep her sexy inked Asian lover & friend Masuimi Max aka Bad Max's Site too!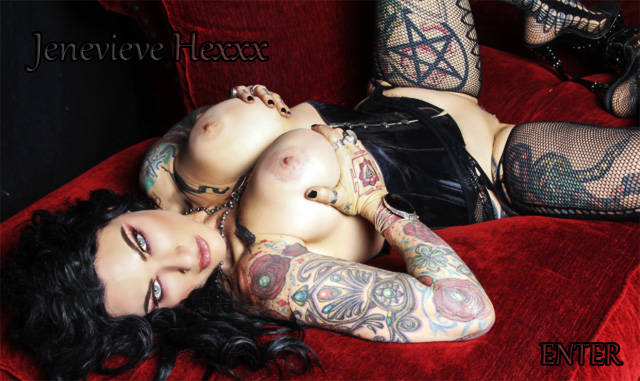 Continue reading Pornstar Interviews or return to cover of Porn Corporation magazine.
View more of Jenevieve Hexxx. Previous: Naughty & Nice: Jenevieve Hexxx & Lauren Phillips
More exclusive adult entertainer interviews:  Ryan Driller – Olive Glass – Sarah Vandella
Raven Bay – Jenna J Ross – Olivia Wilder –  Nikita Von James – Allison Moore – Karla Lane
Kayla Jane Danger – Natasha Starr – Karmen Karma – Leia Down – Mia Gold – Nora Noir
Looking for juicy editorials & interviews from the Adult Industry or Porn Corporation Girls?
Keep up on the latest & read our hottest topics:  New Porn Sites – Porn News & Adult Parodies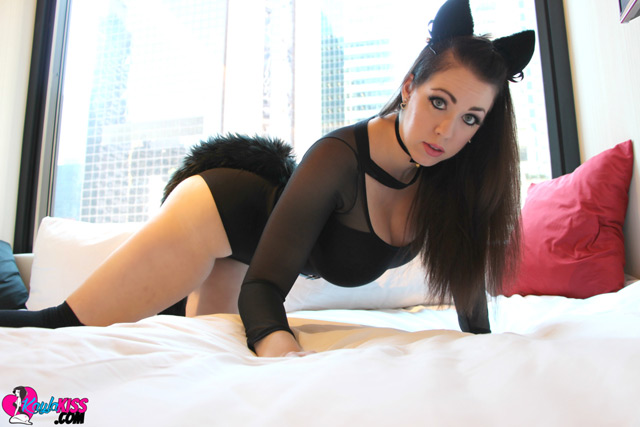 Meow!  Kayla Kiss has been a bad kitty… Check it out as this sexy big tit solo babe Kayla Kiss teases you with her giant sex kitten titties by the window in her downtown condo.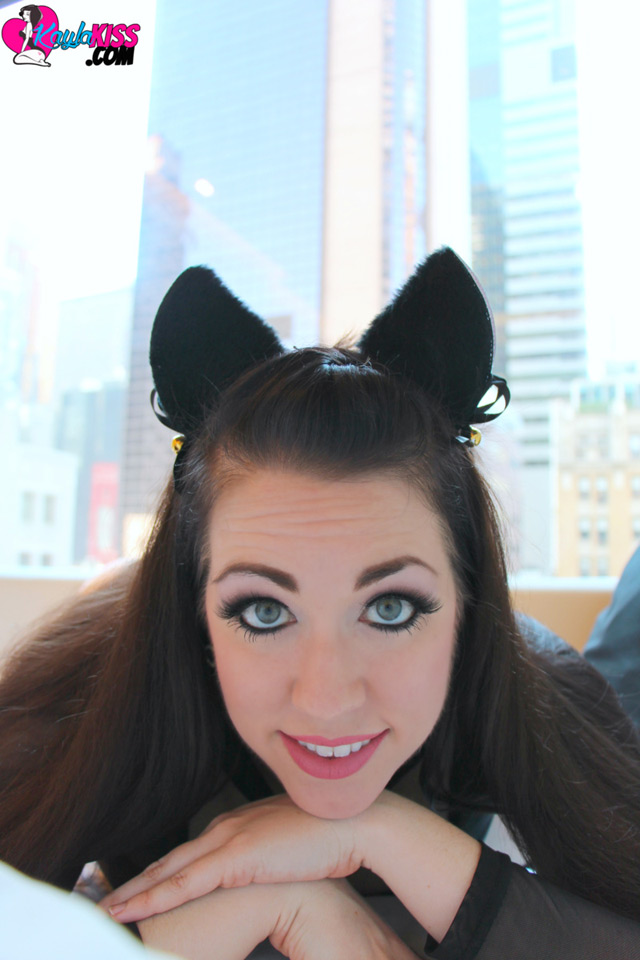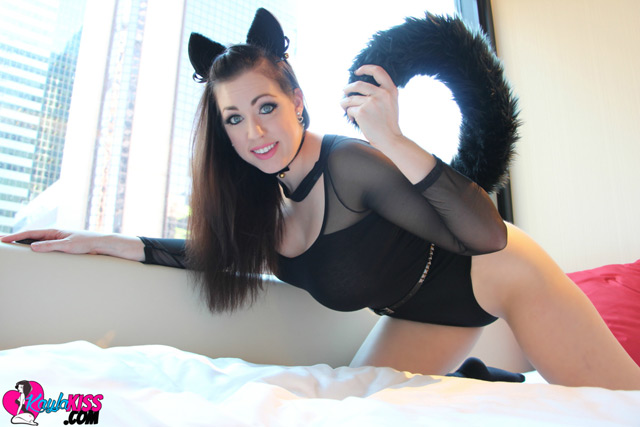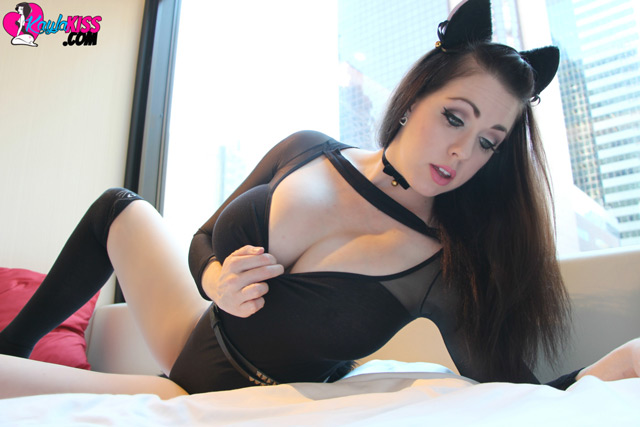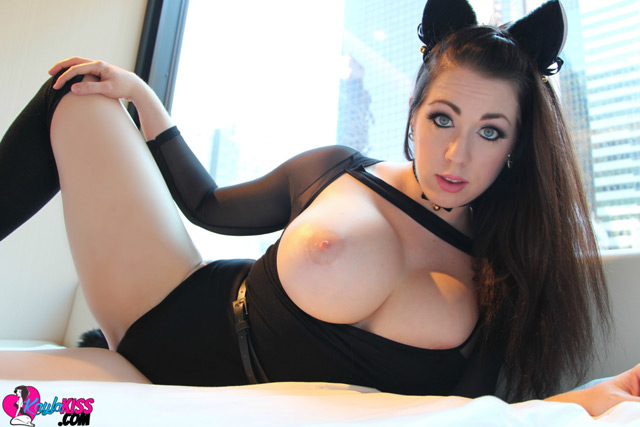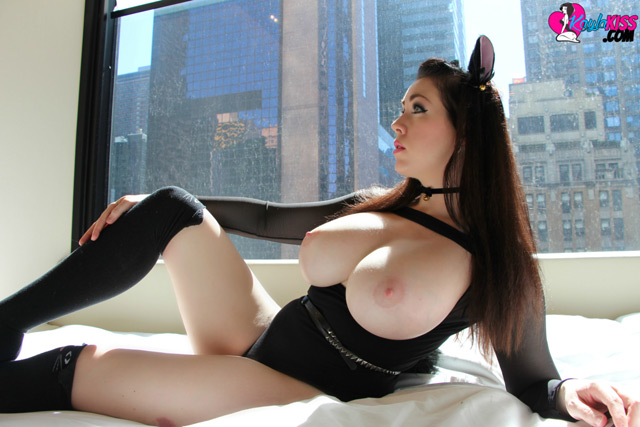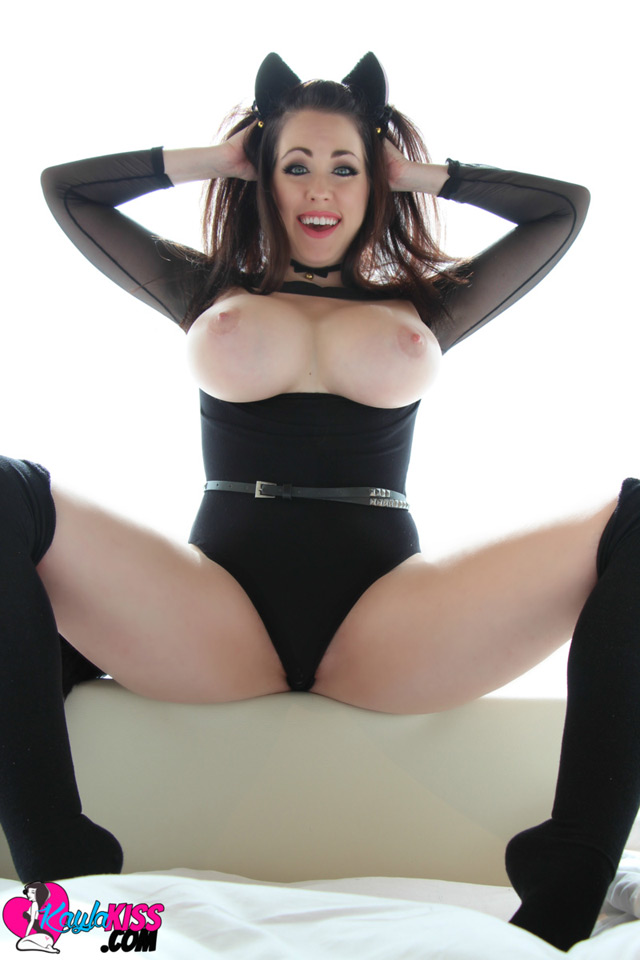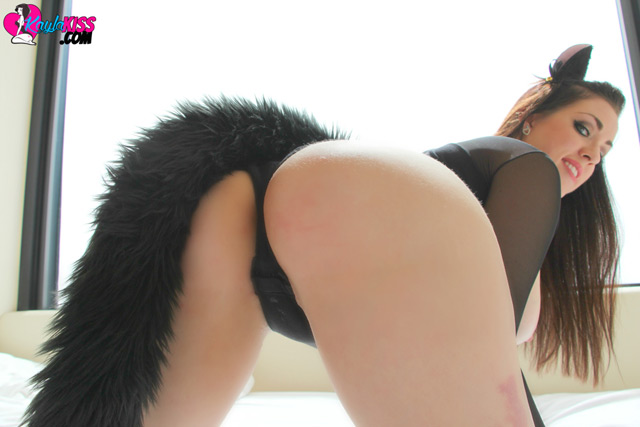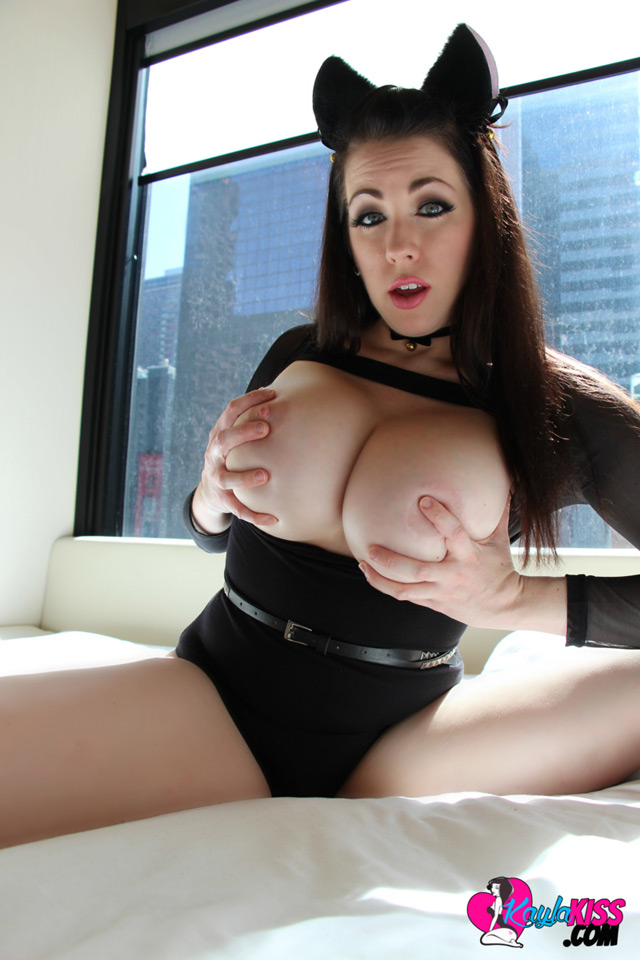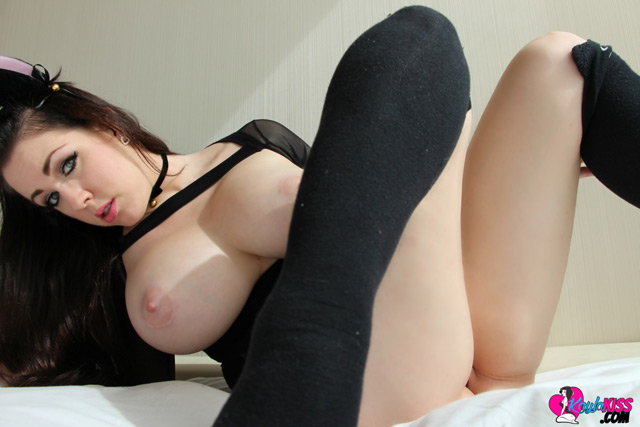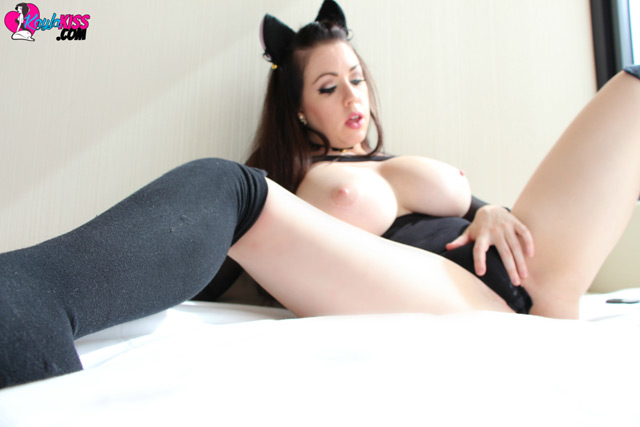 This naughty kitten is waiting for you to rub her the right way and make her pussy purr…  Enter Kayla Kiss' Official Site to Kayla Kiss Are you ready to come together?

Continue reading in the Cosplay Porn category or return to the cover of Porn Corporation magazine.
View more of big boobed hottie Kayla Kiss or check out more Big Tits or Solo Girls.
Previous Cosplay article: My Little Pony Porn: Fan Girl Cosplay Lesbians
This week's top costume news:  Power Rangers Porn Parody: Power Bangers XXX Orgy!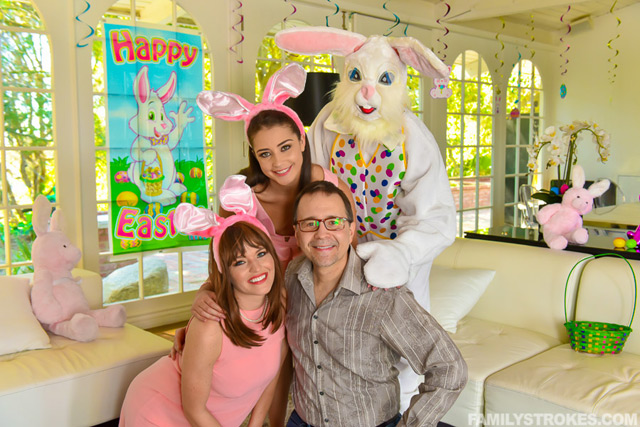 It's Easter time again at the Love house and little Avi Love is growing up so fast!  Her creepy uncle Mitch always seems to notice and mom and dad are clueless to his perverted comments and slide by gropes.  This year Avi actually gets turned on by Mitch's grabbing and when he whips his cock out during the family photo session Avi decides to pull up her skirt and let her creepy uncle fuck her!  Watch all the wild taboo action inside Family Strokes with a $1 PASS!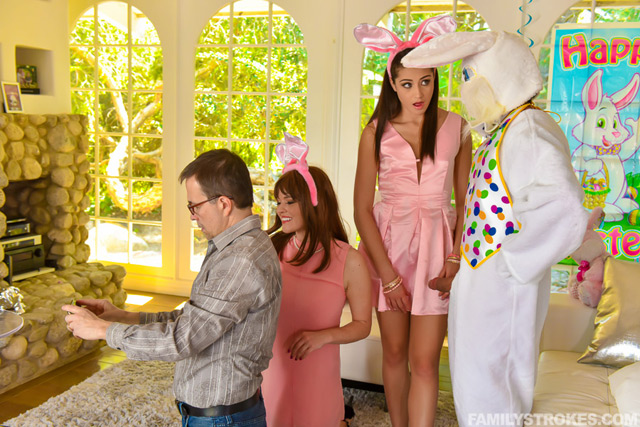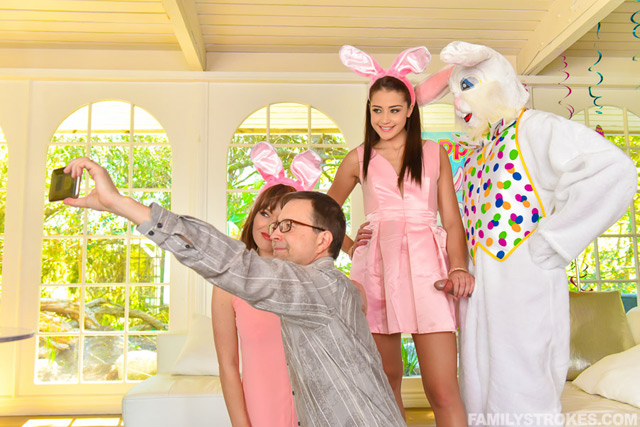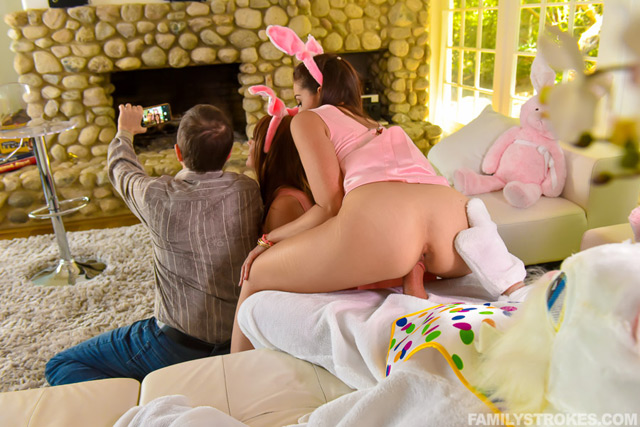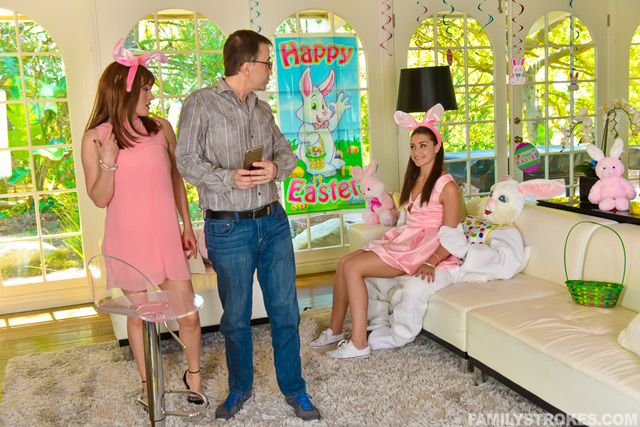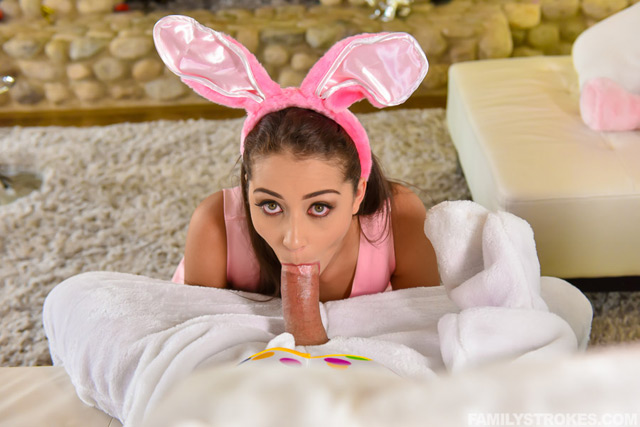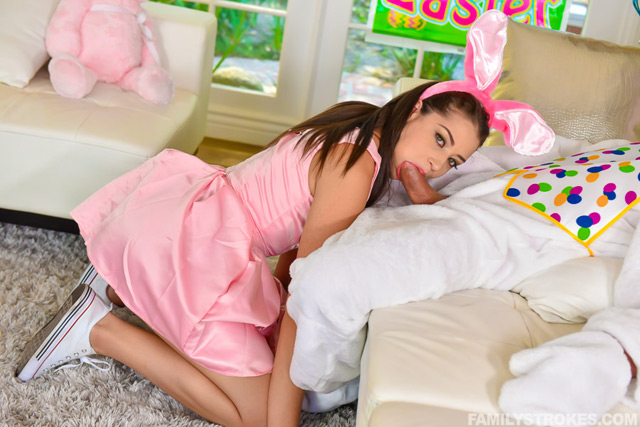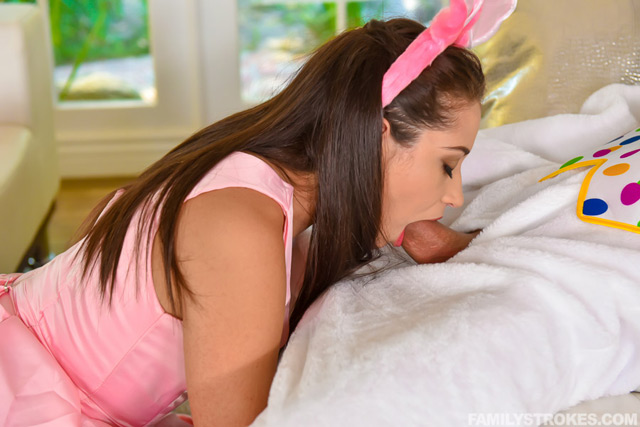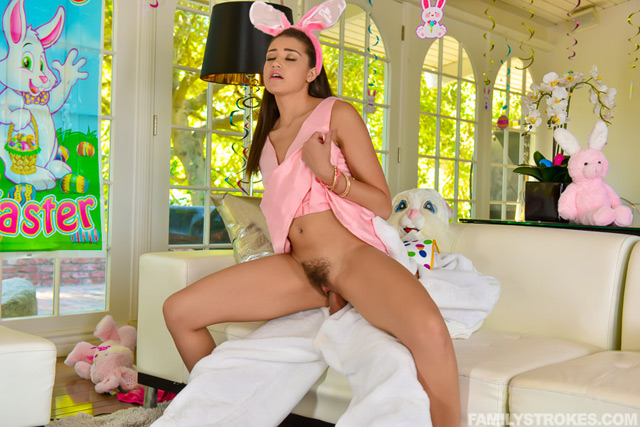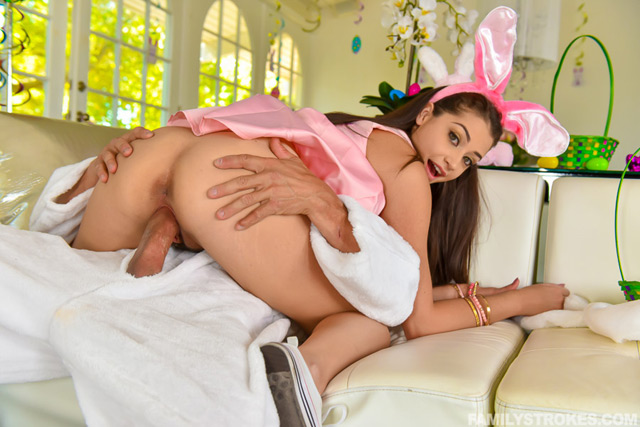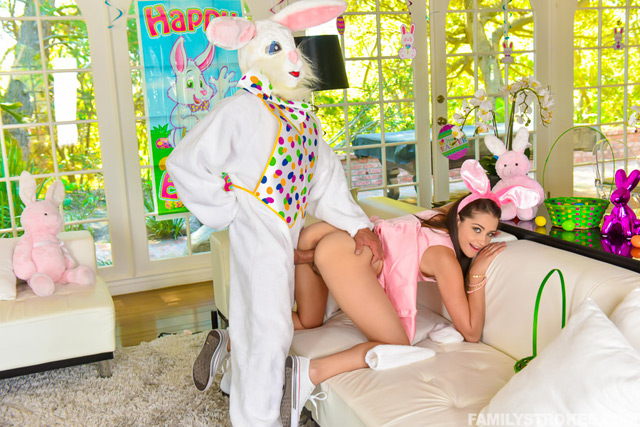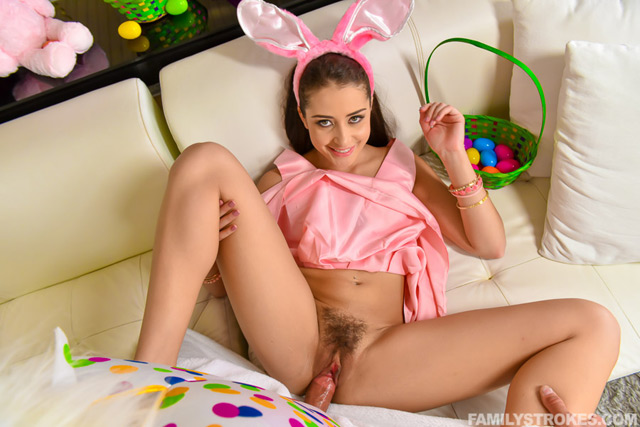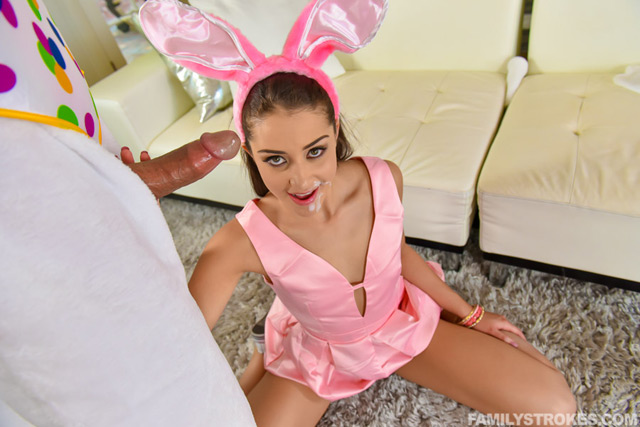 Do you want to watch horny little teen Avi Love getting fucked by her creepy uncle Mitch in a bunny costume?  He pops his load on her face just in time for Mom and Dad to come back and bust them!  Watch it all inside Family Strokes with a $1 PASS! Sign up to get access to the Team Skeet network including top sites  Sis Loves Me, Daughter Swap, Bad MILFs, Teen Pies, Punish Teens, Innocent High, CFNM Teens, She's New, Teeny Black & Exxxtra Small and many more!
Continue reading in the Teen Porn category or return to the cover of Porn Corporation.
View more wild articles starring Team Skeet – Easter Porn or Bunny Sluts!
Check out more of new girl Avi Love: Avi Love: New Porn Starlet
Peep the newest wild family affair porn site:  Spy Fam – New Taboo 4K Porn Site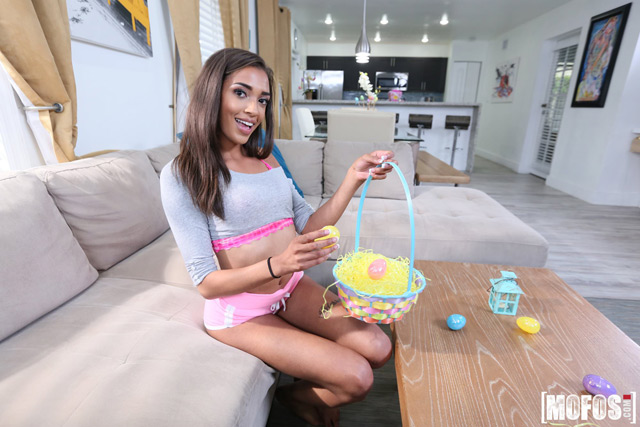 Ebony GF Cecilia Fox tries anal sex on Easter after going on a little hunt her boyfriend sets up where she finds eggs, chocolate, lube & a hot fuck bunny buttplug!  Watch as this sexy girlfriend Cecilia Fox gets cum on her sweet ass!  Get a $1 PASS to MOFOs & Let's Try Anal.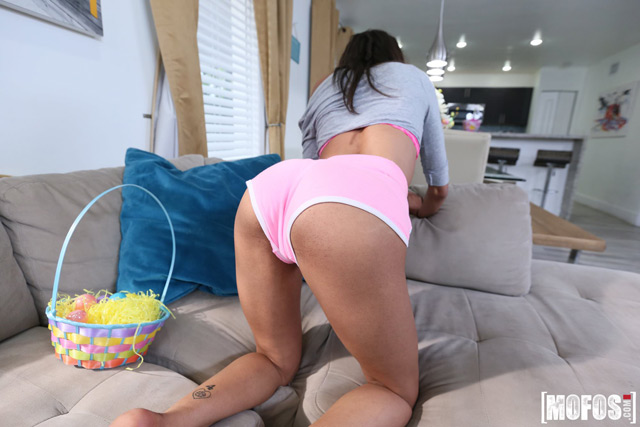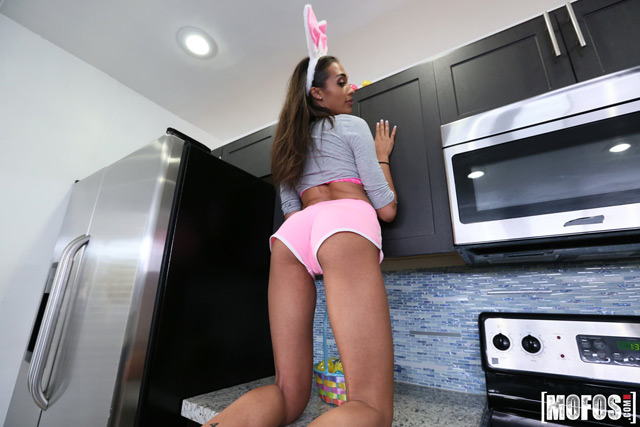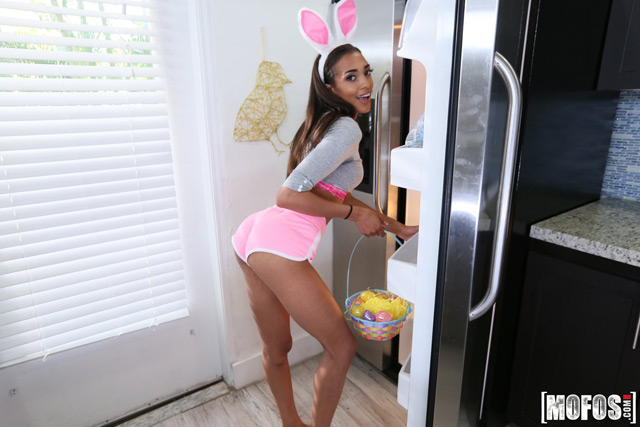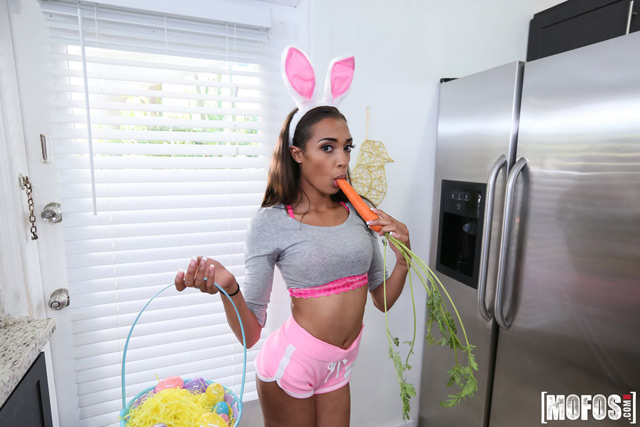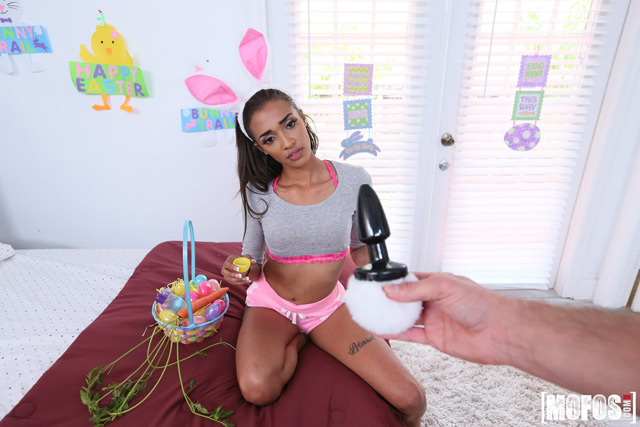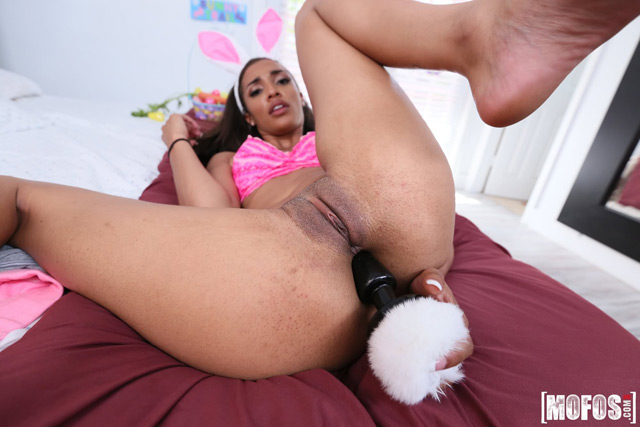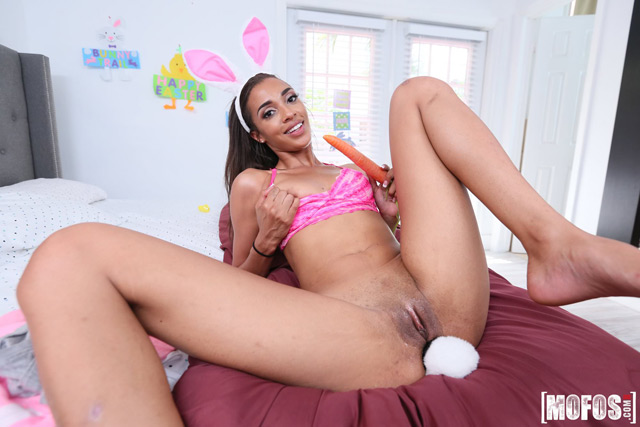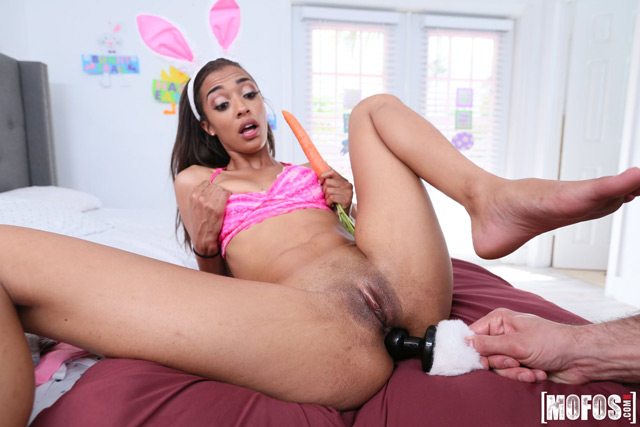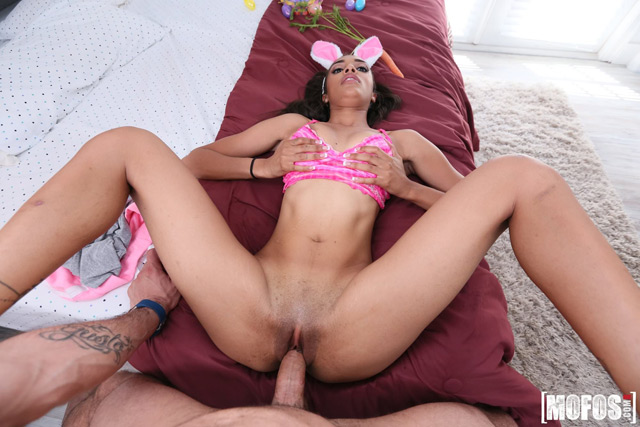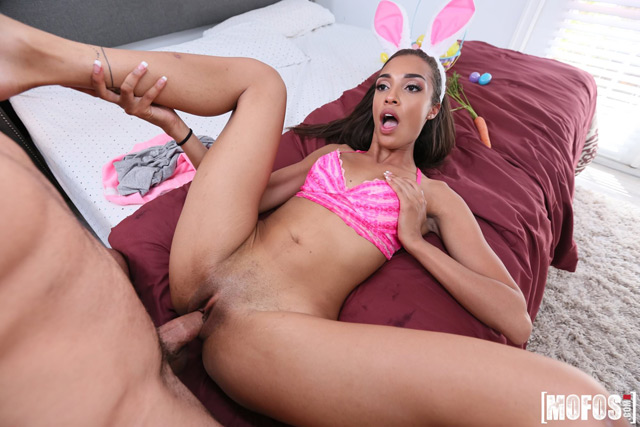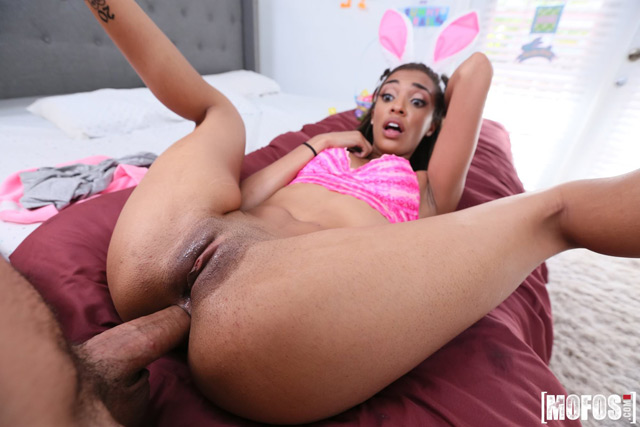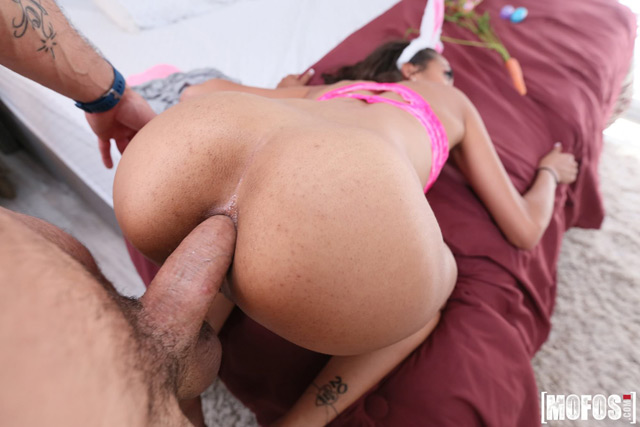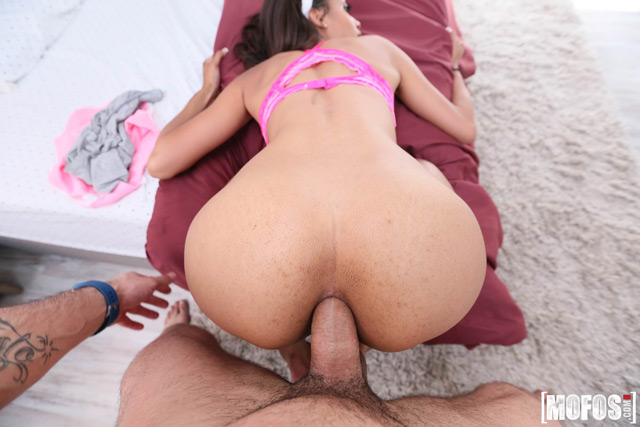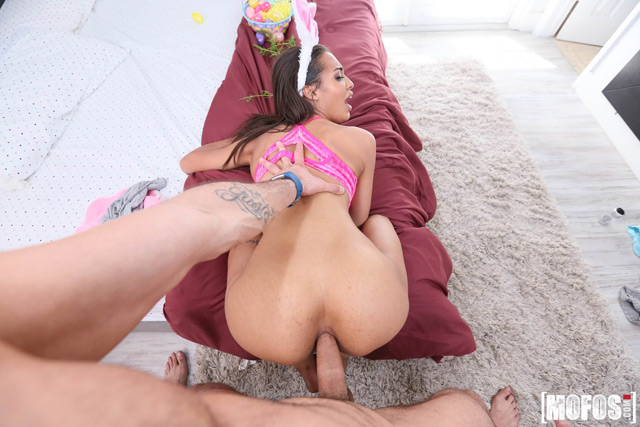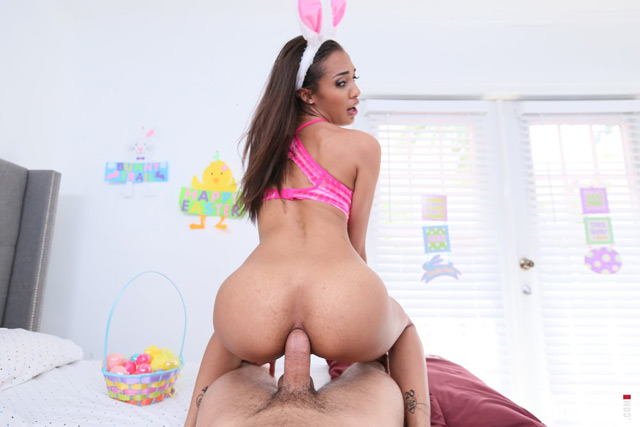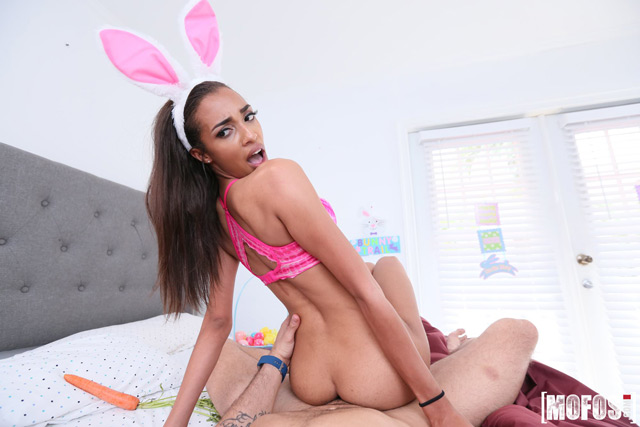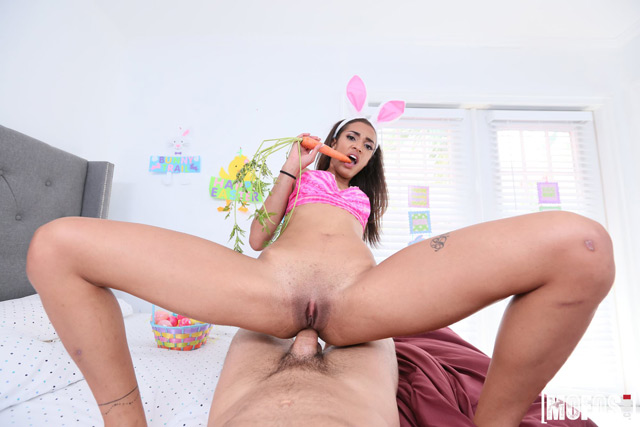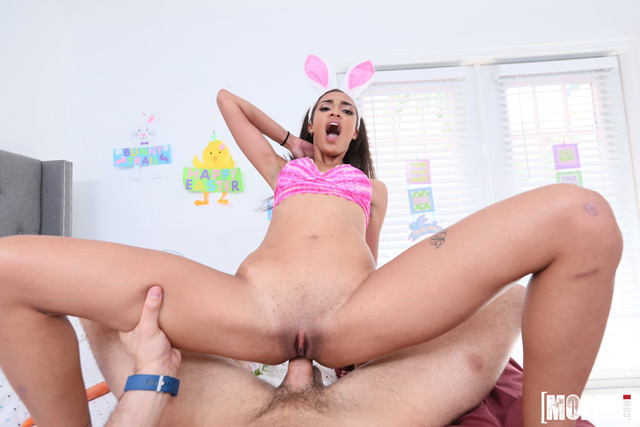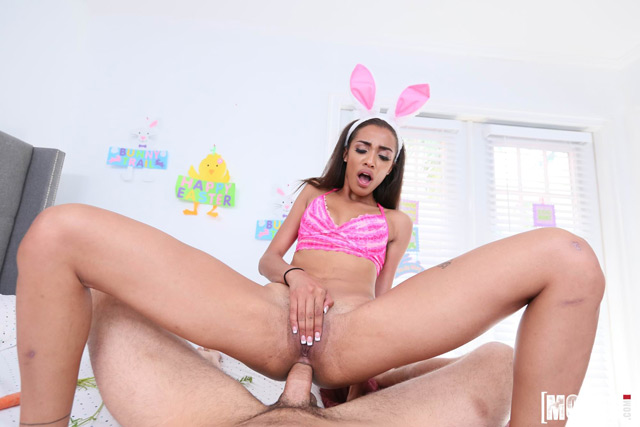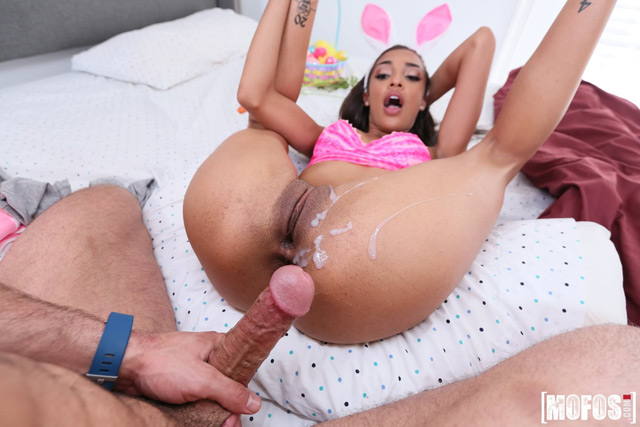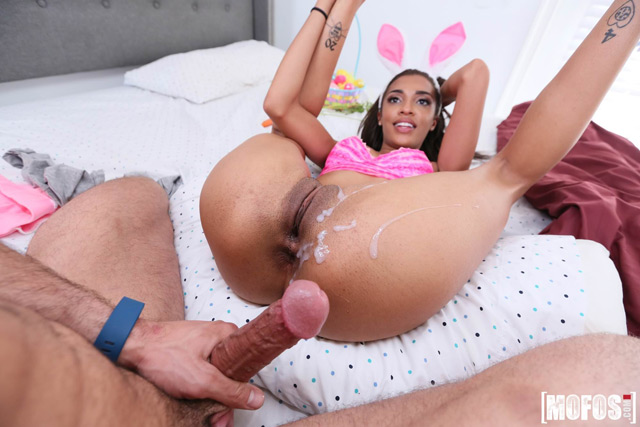 Wanna watch Cecilia Fox's anal sex video?  Join MOFOs for only $1 for all the hot scenes from Let's Try Anal and the best new starlets, girlfriends and pornstars in real hardcore sex tapes!

See more chocolate bunnies in the Ebony category or return to the cover of Porn Corporation.
Previous Ebony article:  Fit Black Teen Hottie Lexxi Deep Girlfriend Sex Tape
View more articles starring MOFOs – Easter Porn or sexy little Bunny Sluts!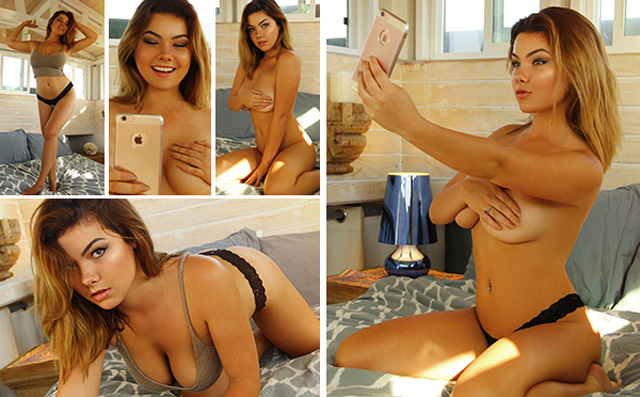 Nude adult model & social media star Lex Nai launches a brand new official site!  You may recognize this sexy babe from Instagram, Facebook, You Tube or from a previous shoot under the aliases Alexis Naiomi, Alexis Paton or Nikki Yann.  All natural Eurasian hottie Lex Nai was born on July 25, 1995 in Los Angeles, California.  Want to get down & dirty and party with Lex?  Visit her scorching hot new site Lex Nai and get up close & personal with this busty, fun loving beauty!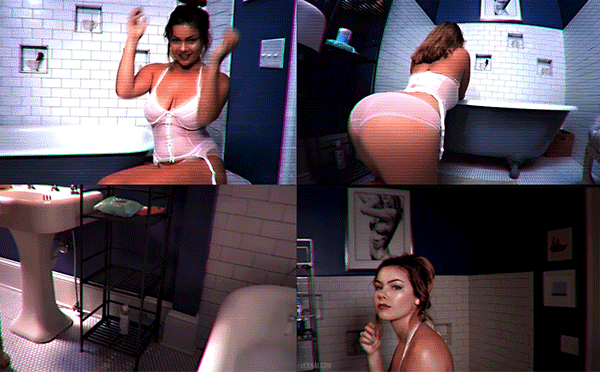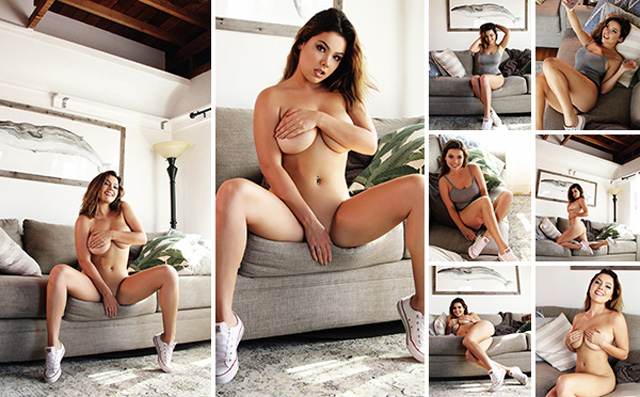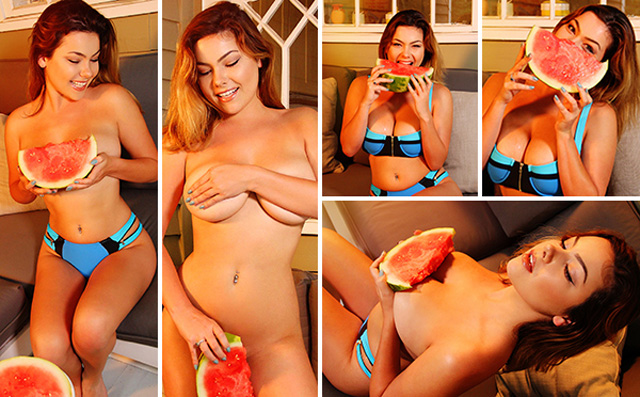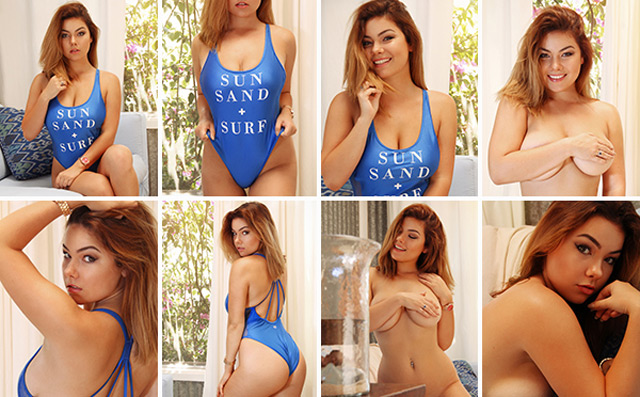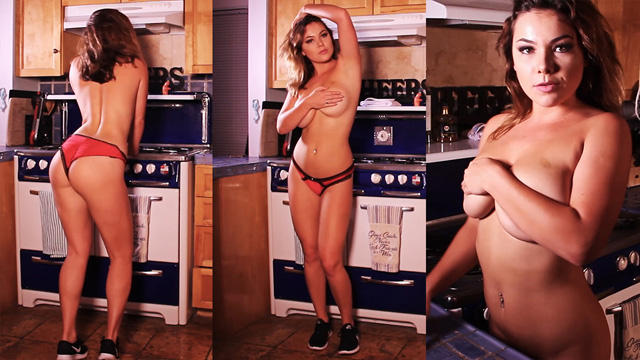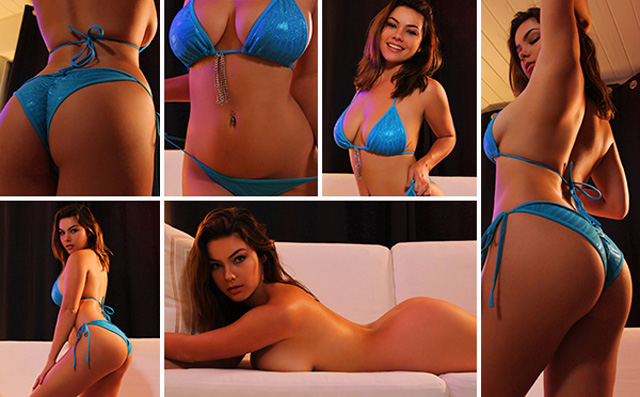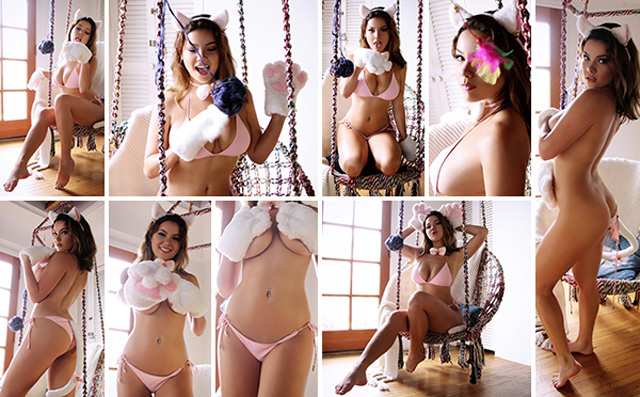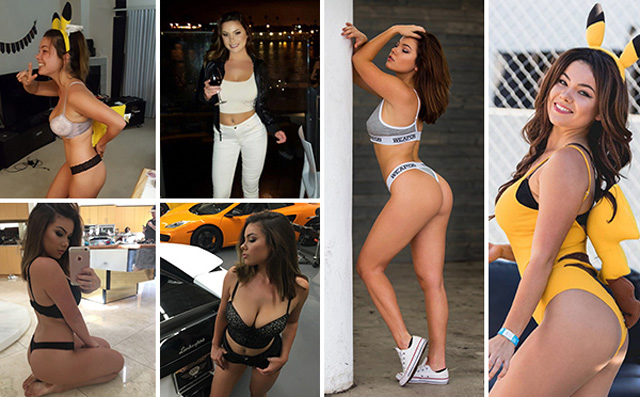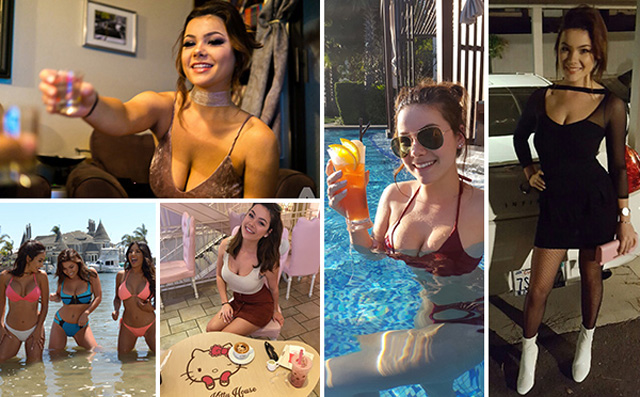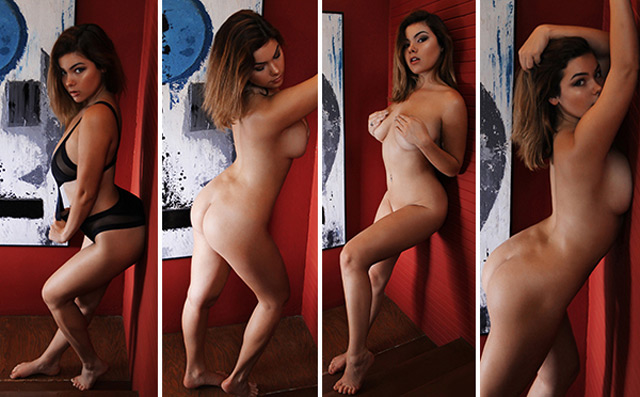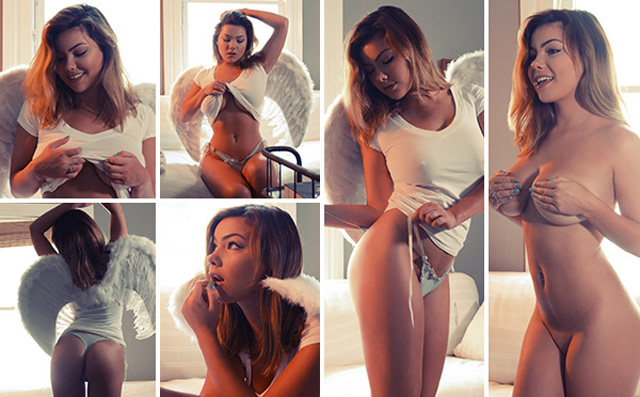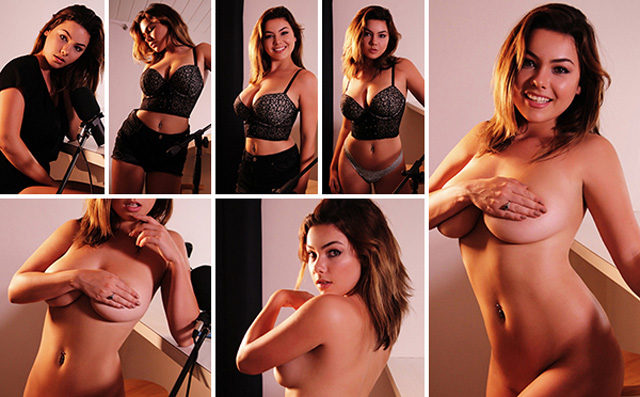 Enter busty model hottie Lex Nai's brand new official site and be the first inside her member's area to enjoy exclusive sexy videos and photo sets, live cam shows with Lex Nai and all her sexy friends with daily shows, uncensored cuts of Lex's YouTube videos and other cuts that were too sexy for social media!  Enjoy everything Lex Nai has to bare from your computer or mobile device.  What are you waiting for?  Lex is not your average model, get to know this amazing bubbly girl but watch out this fun loving firecracker has a true wild side!  Visit her hot new site Lex Nai!

Continue reading in the Solo Girls category or return to the cover of Porn Corporation magazine.
View all of the hottest New Porn Sites or read all of the latest Porn News.
Previous new solo site to debut: Bliss Dulce: New Official Site Of Colombian Babe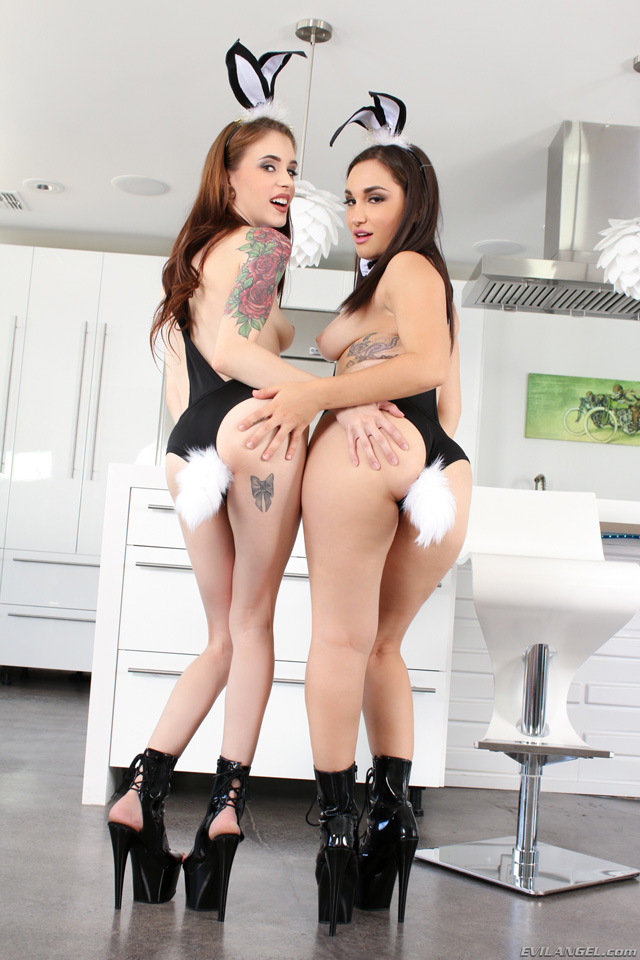 Hungry anal bunny sluts Gabi Paltrova & Anna DeVille have a raunchy snack in the new update from Anal Acrobats.  Watch as they stuff multiple carrots up their asses in sexy bunny costumes and shoot them out into their mouths and then fuck each other with giant dildos!  With Easter right around the corner and Spring in the air it's the perfect kinky scene to unload your biggest jizz bomb possible as these horny anal loving sluts go wild as they eat candy from their lesbian lovers ass as it shoots out!  Play Scene Trailer of Gabriella Paltrova and Anna DeVille in this crazy new scene or visit Anal Acrobats for the best ass fetish porn!  Join & access Evil Angel.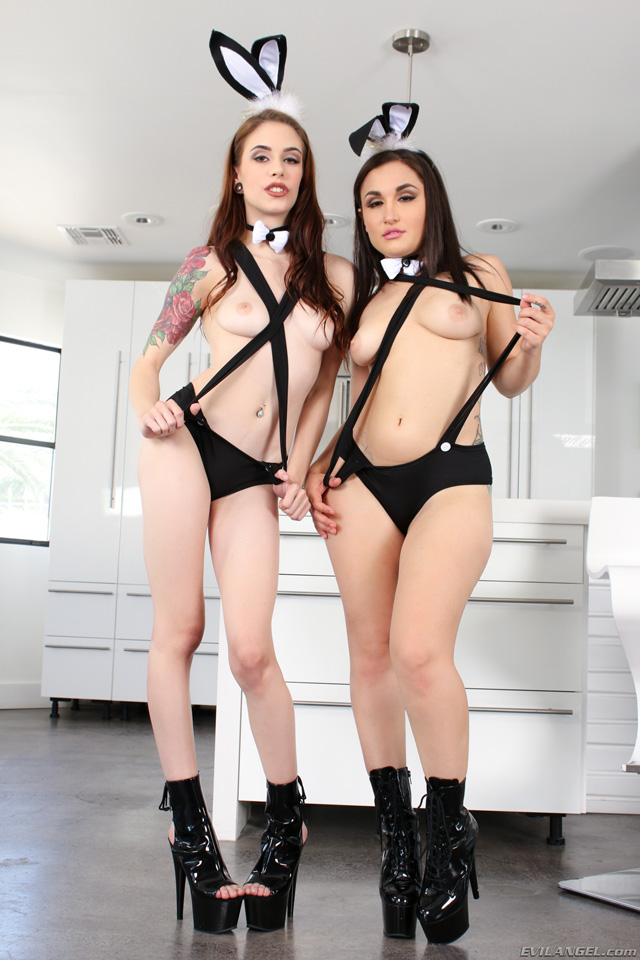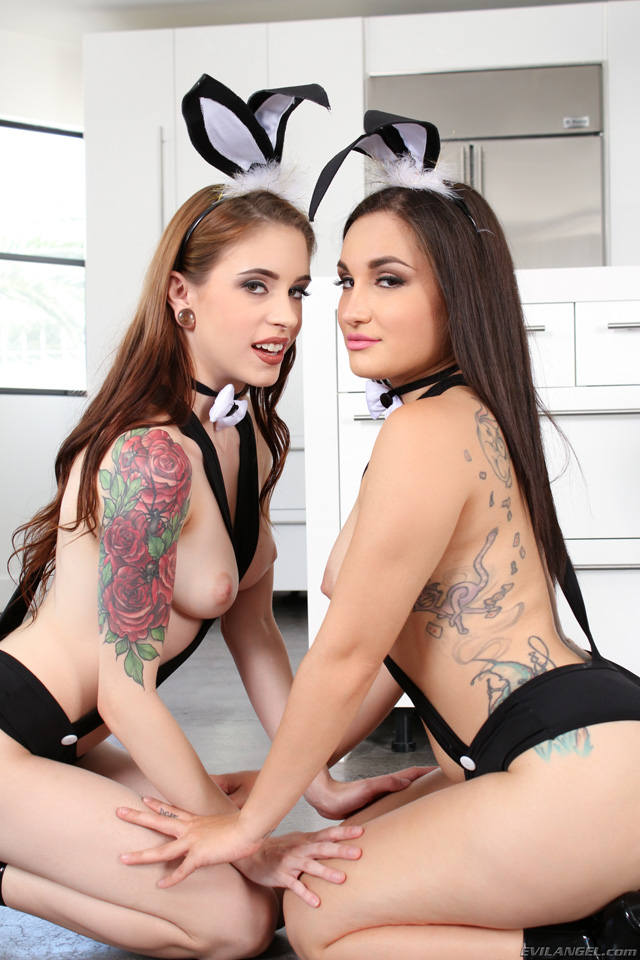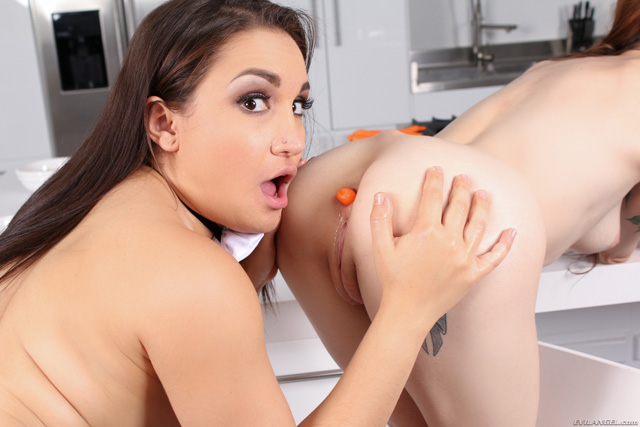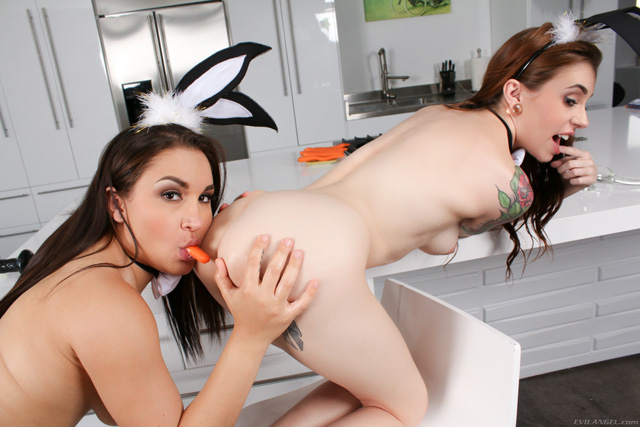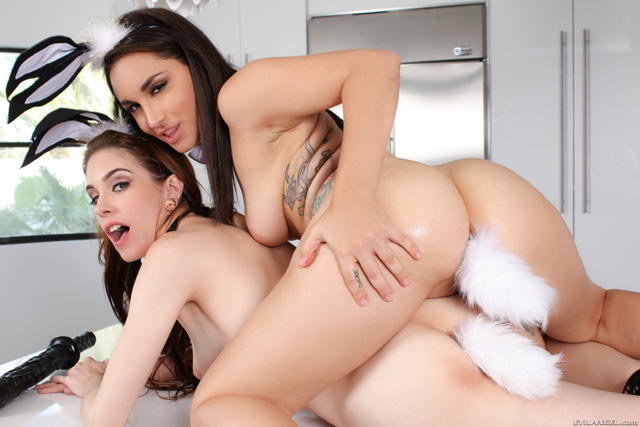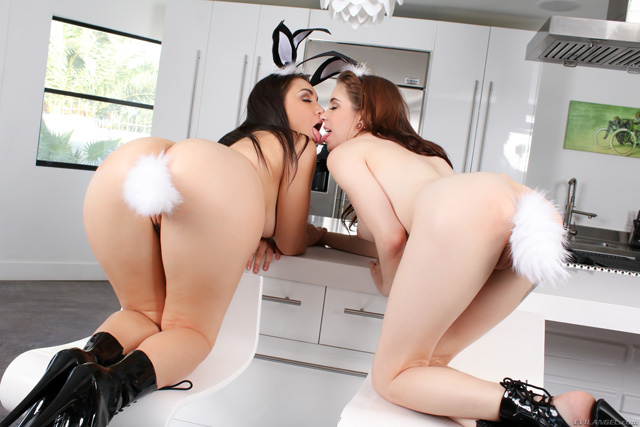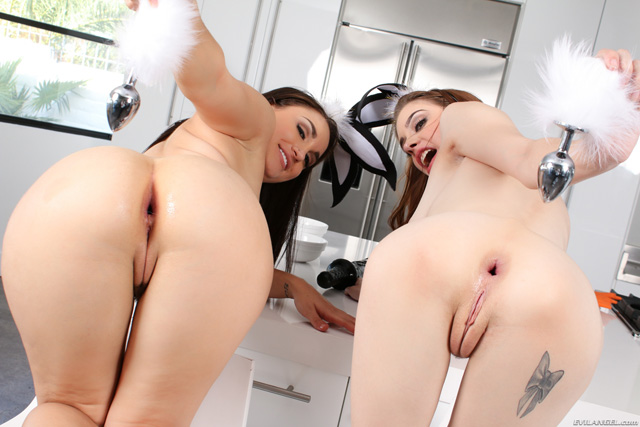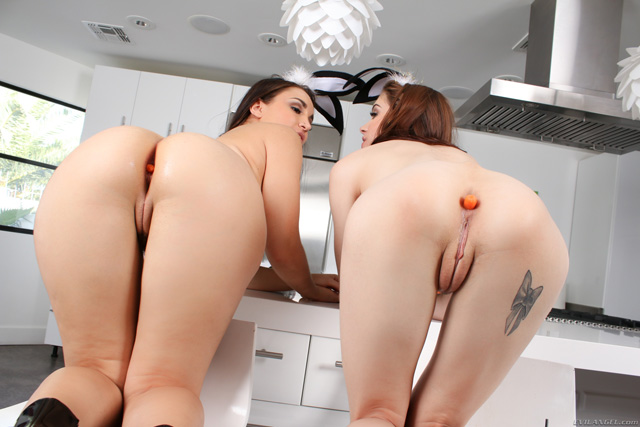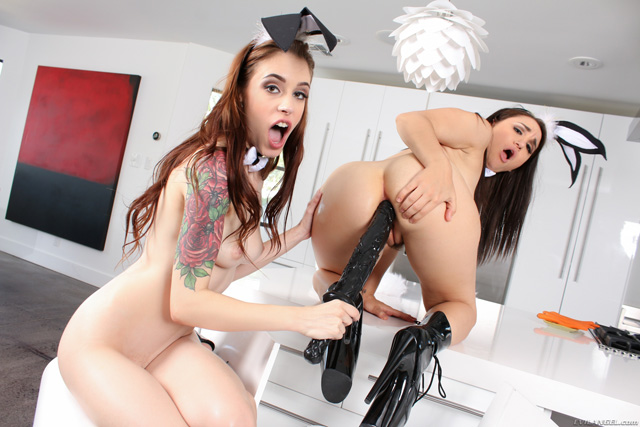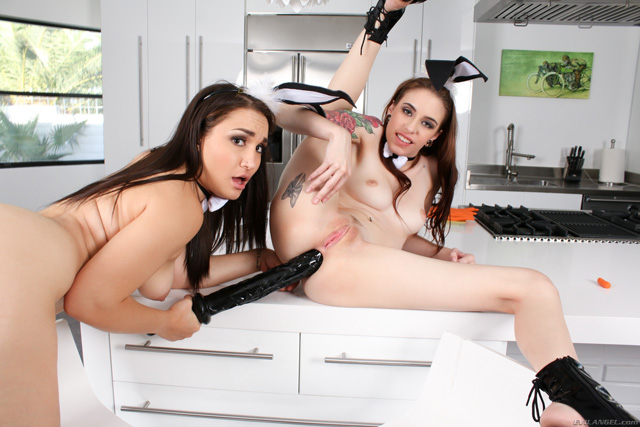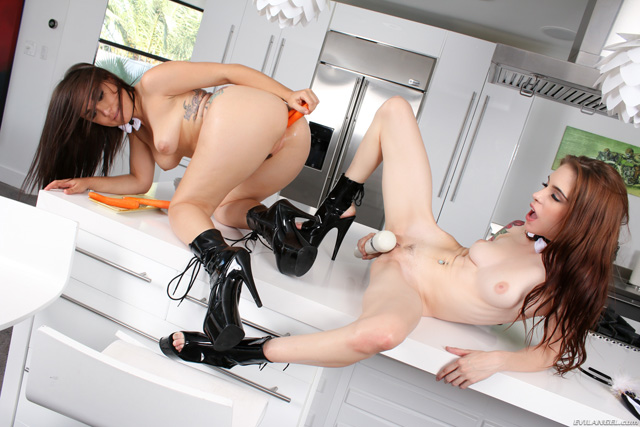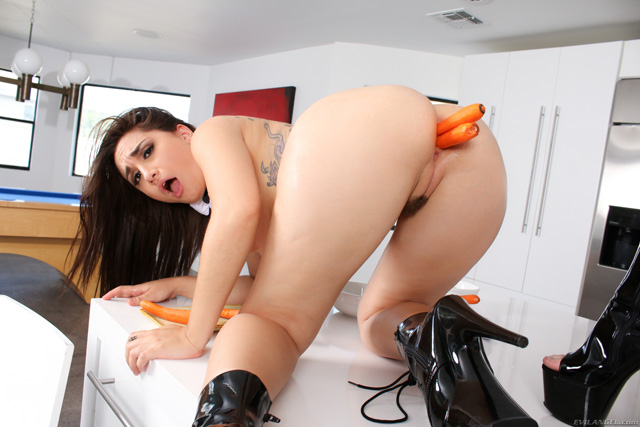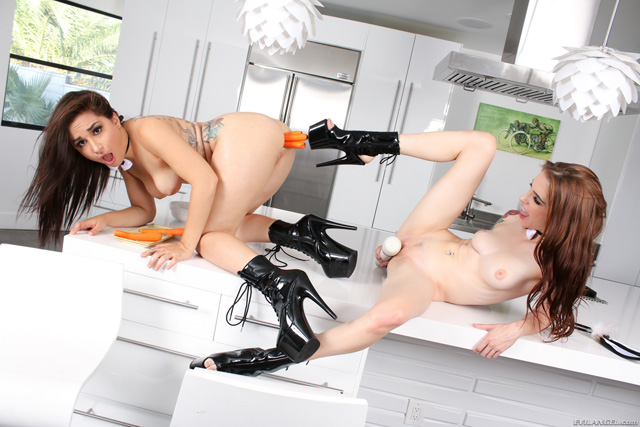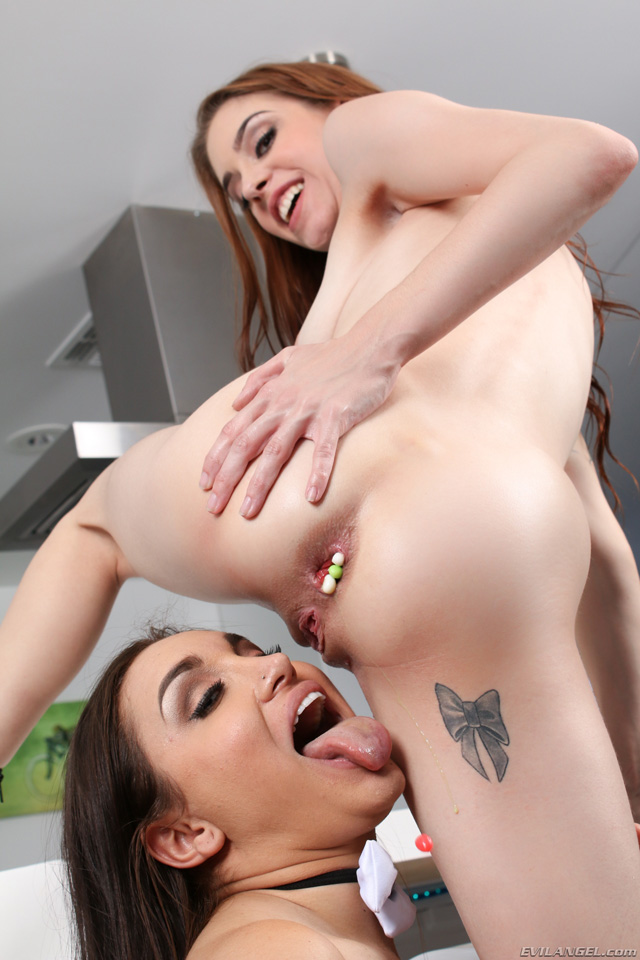 Watch the free scene trailer video of kinky bunny sluts Anna DeVille & Gabriella Paltrova munching down on ass carrots, inserting veggies, shooting candy out of their butts and taking giant brutal dildos deep inside their tight asses as they making each other cum hard and taste it!  Get your pass to Anal Acrobats for all the insane ass stretching, mind blowing lesbian fuck action!  Join now for full access to all of the Evil Angel porn sites & gonzo videos.

Read more in our Fetish Porn category or return to the cover of Porn Corporation magazine.
View more Evil Angel – Anna DeVille – Gabriella Paltrova – Anal porn articles in our archives.
Previous Anal Acrobats article:  Isabella Clark & Alysa Gap Mind Blowing Ass Tricks!
More wild anal porn site articles:  HOLED – Brutal Dildos – Prolapse Party – Brutal Ass
Looking for more Easter Porn or sexy Bunny Sluts?  We have tons.  Check it out!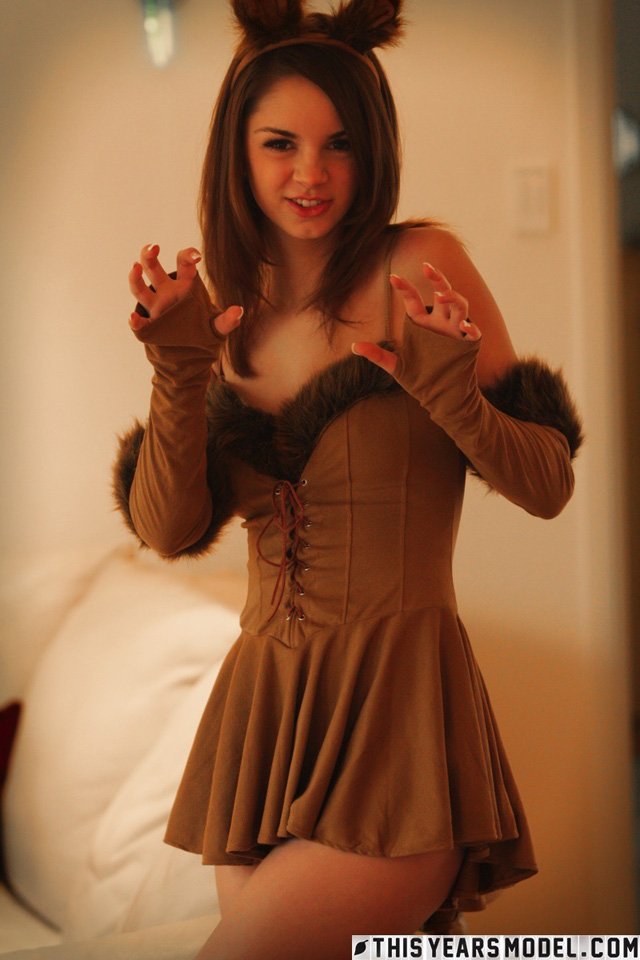 Aspen Martin is getting ready for Halloween and this year she is a sexy little lion!  Furry Aspen gives you a sexy growl before stripping off her costume and nude panties to expose her perfect perky teen tits and tiny shaved pussy.  Do you want more of fresh model Aspen Martin?  She is one of the freshest nude teen models on the net right now, fun, ready to get naked and always smiling!  You're going to love everything about Aspen Martin.  She is a TYM exclusive model, so get your fix here.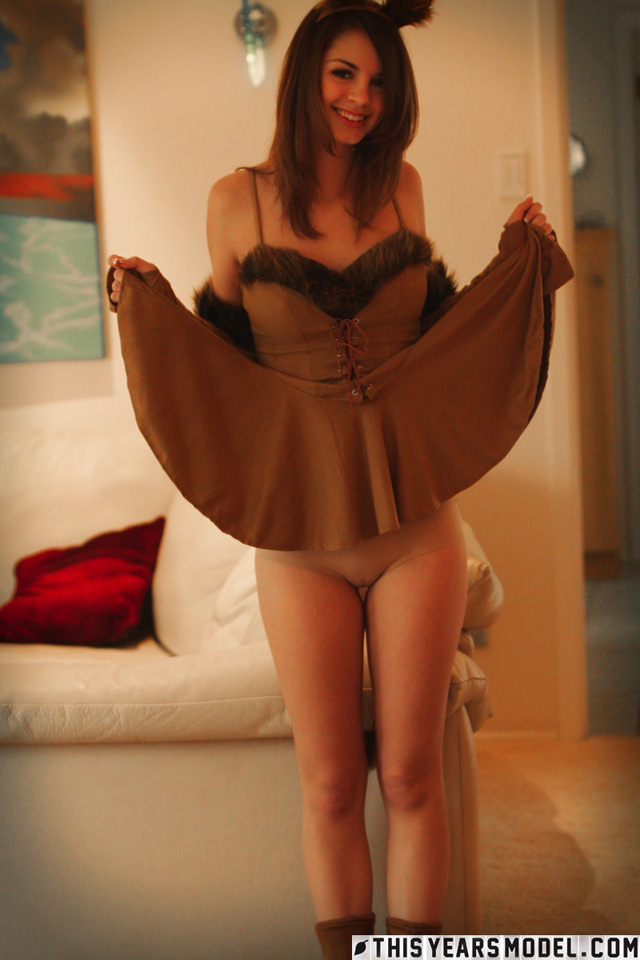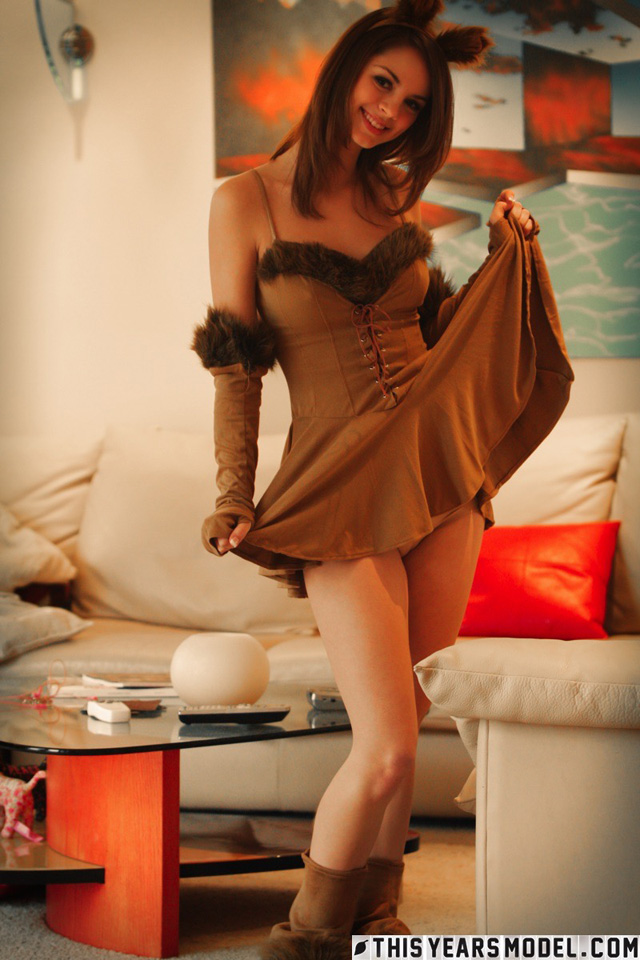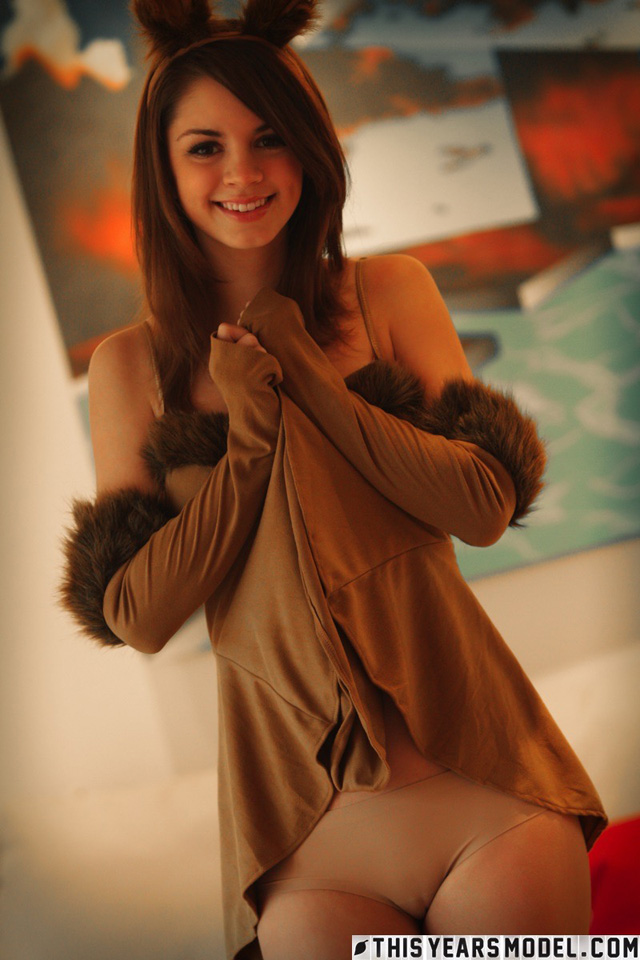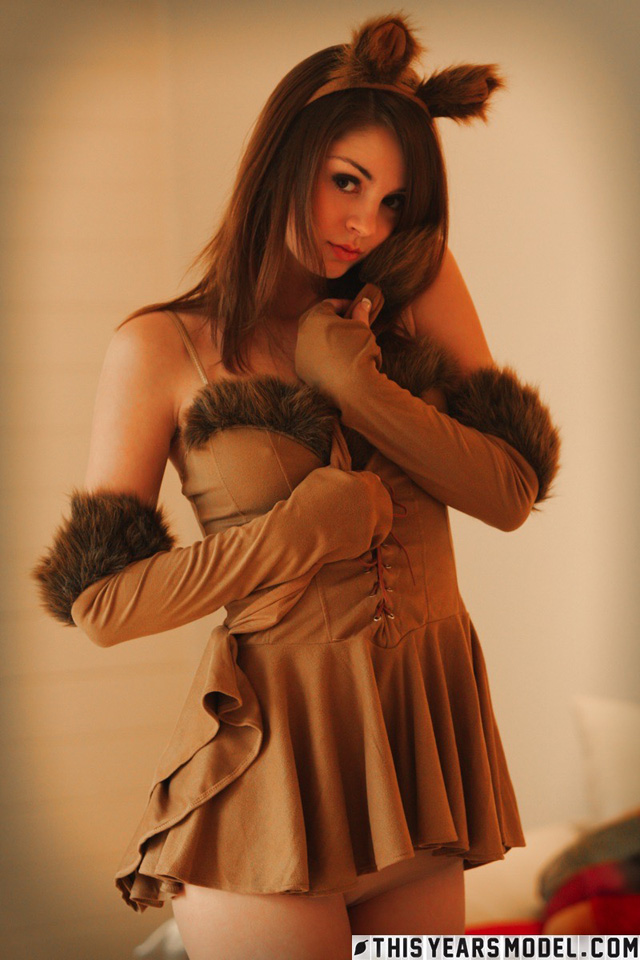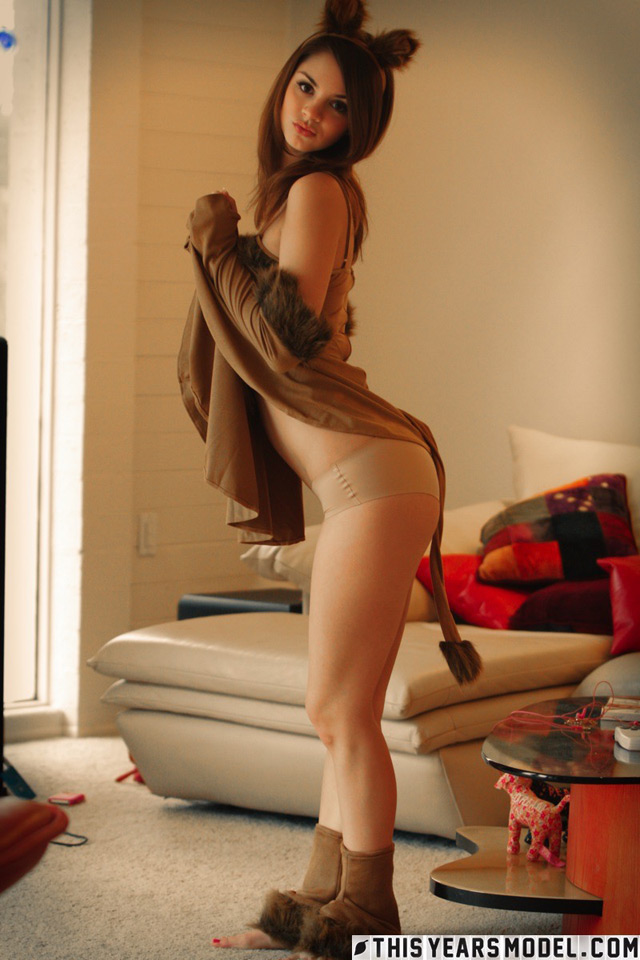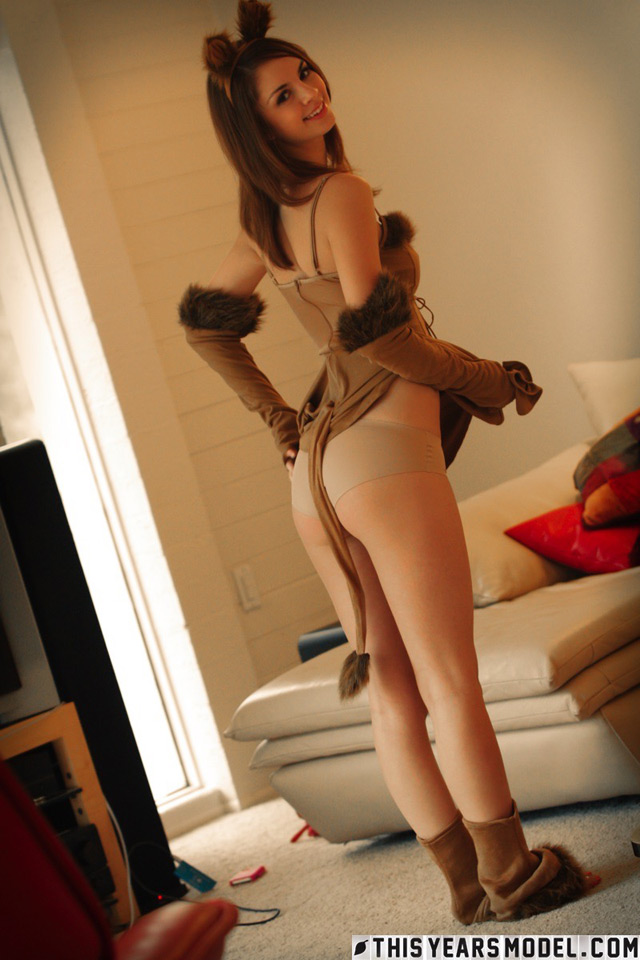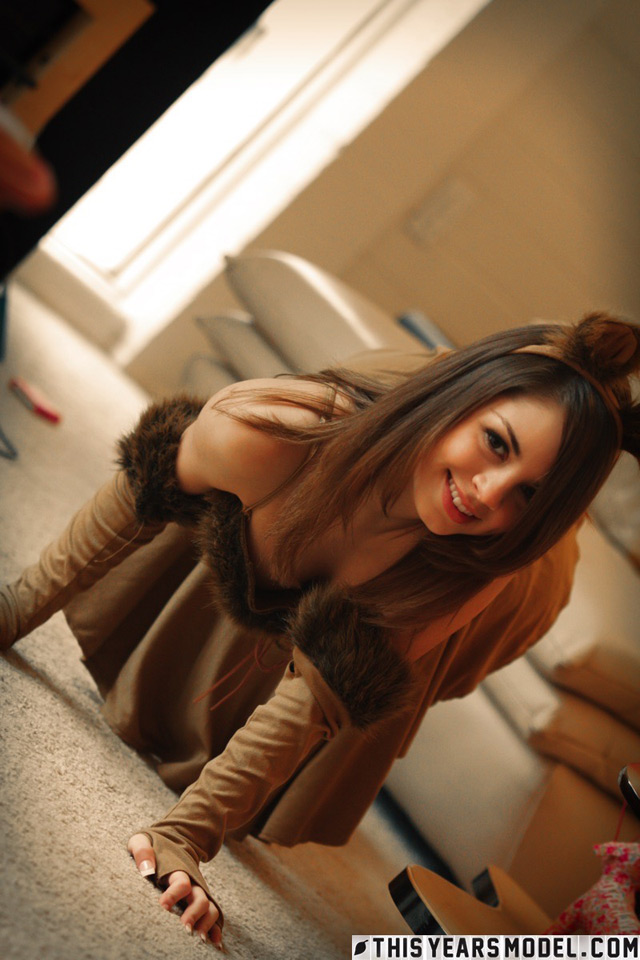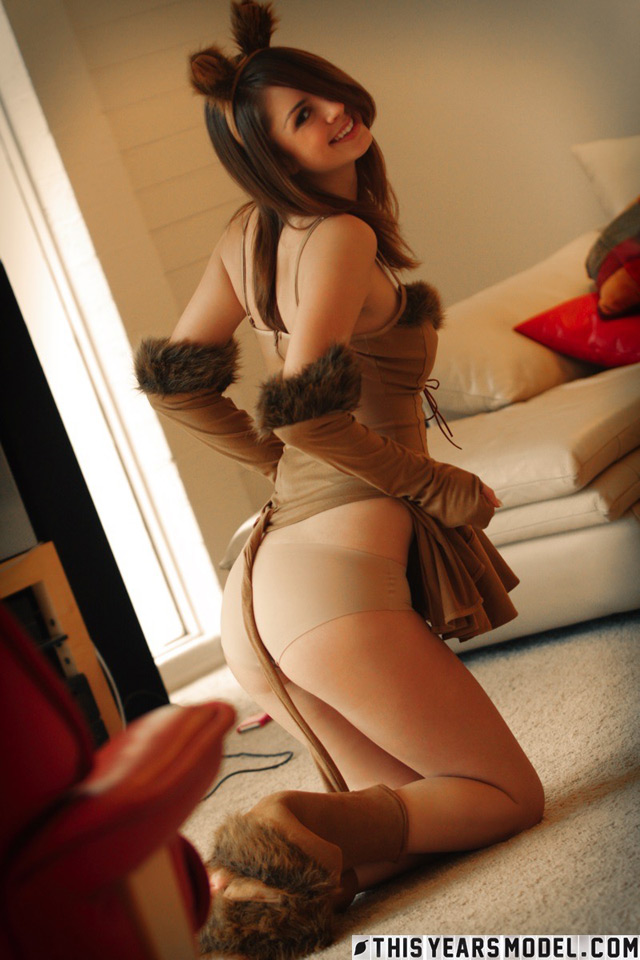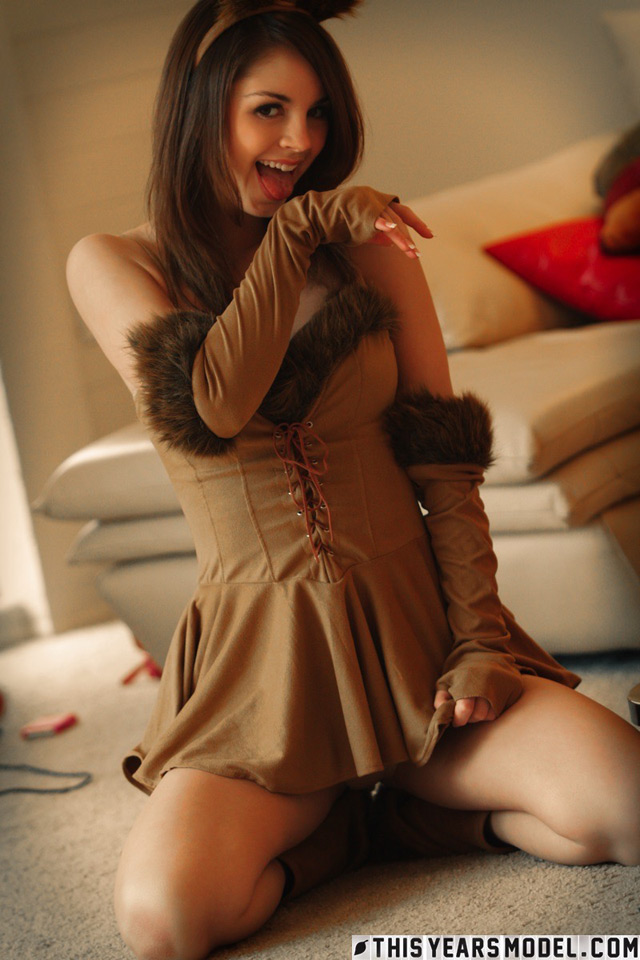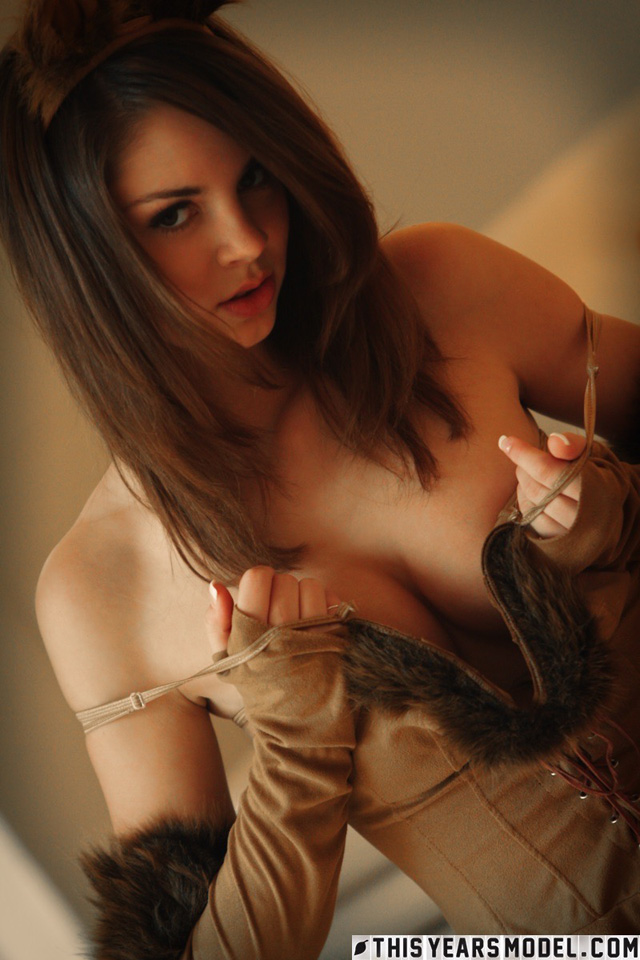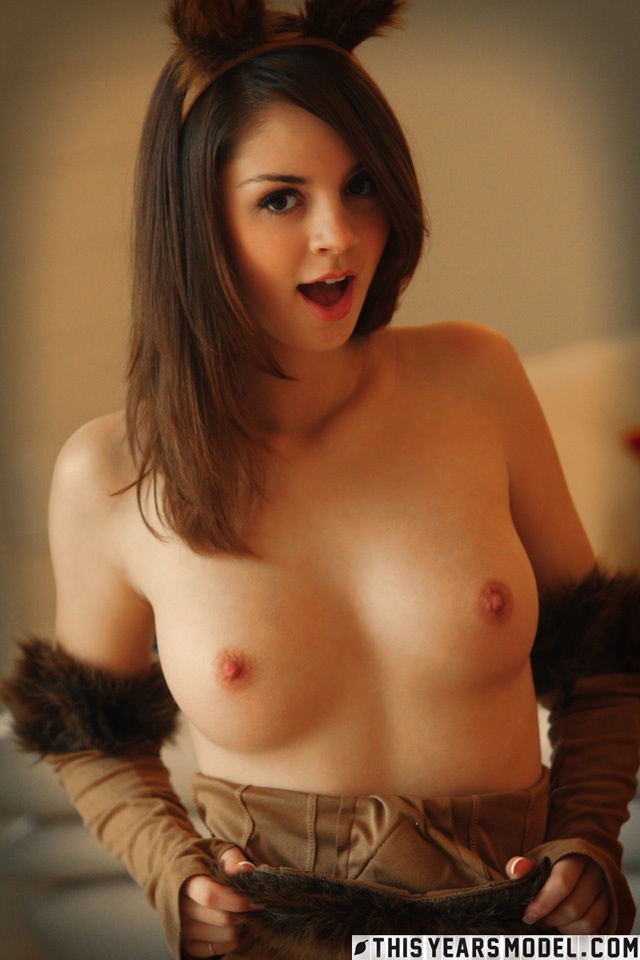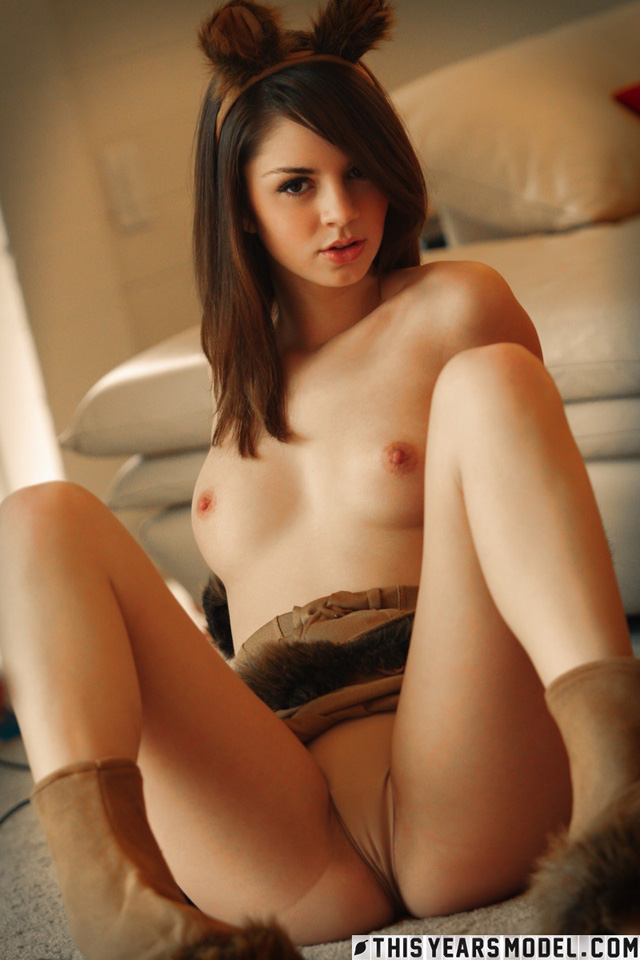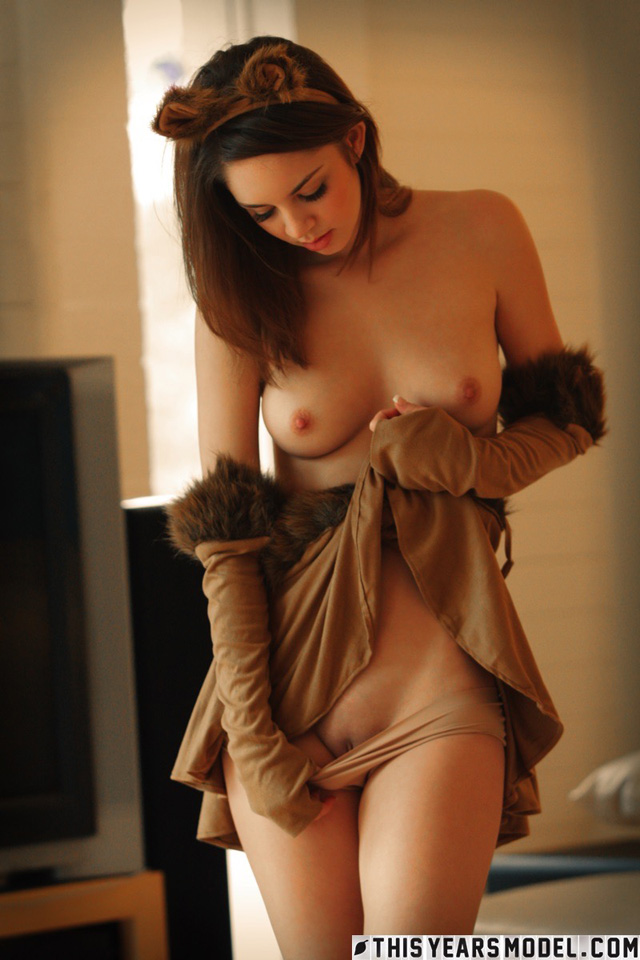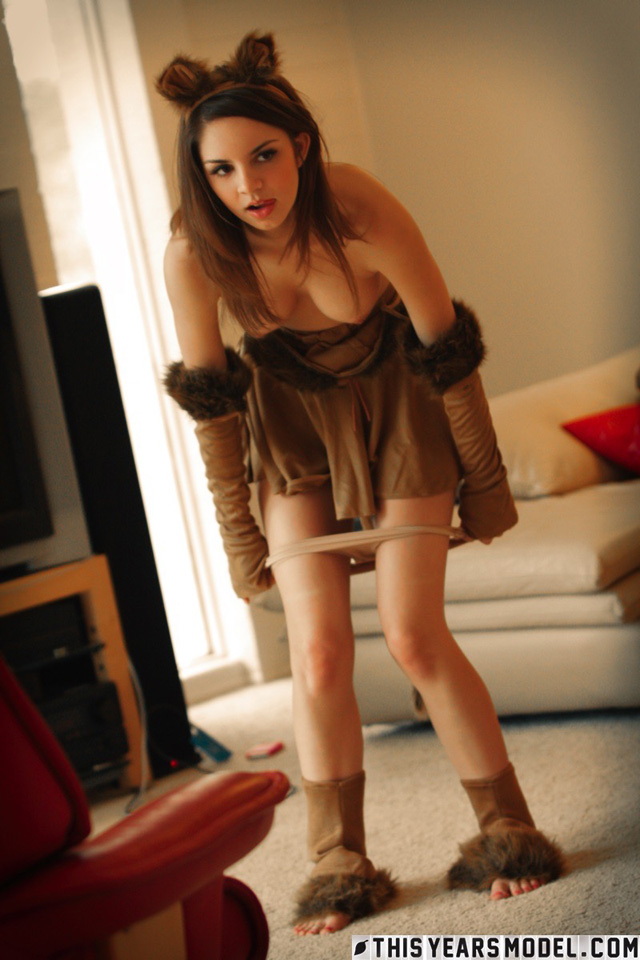 Peek up Aspen Martin's furry skirt inside This Years Model and party with this sexy model for Halloween!  Get your pass to the party & meet all the models inside TYM.

Continue reading in the Cosplay Porn category or return to the cover of Porn Corporation.
Previous Cosplay article:  Naughty Kali Rose In Sexy French Maid Cosplay
View more sexy costumes in all the Halloween Porn or see more from This Years Model.
Previous TYM featured article:  Pouty Teen Student Trinity Moore's Tiny Plaid Skirt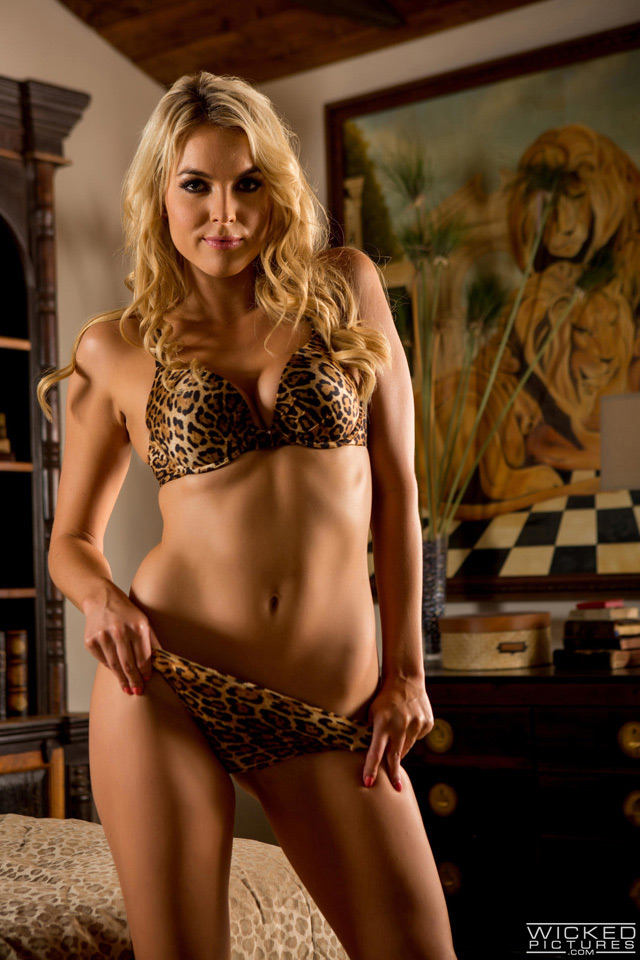 Keira Nicole stars in the newest release from Wicked in Facade.  This all natural blonde beauty is the complete package, a stunning fit body, nice perky tits, a tight ass you could bounce a quarter of and the face of a classic beauty.  Check out her erotic hardcore sex photos in the daring new film Facade from Wicked Pictures.  Watch Keira Nicole riding dick right now inside Wicked for $1.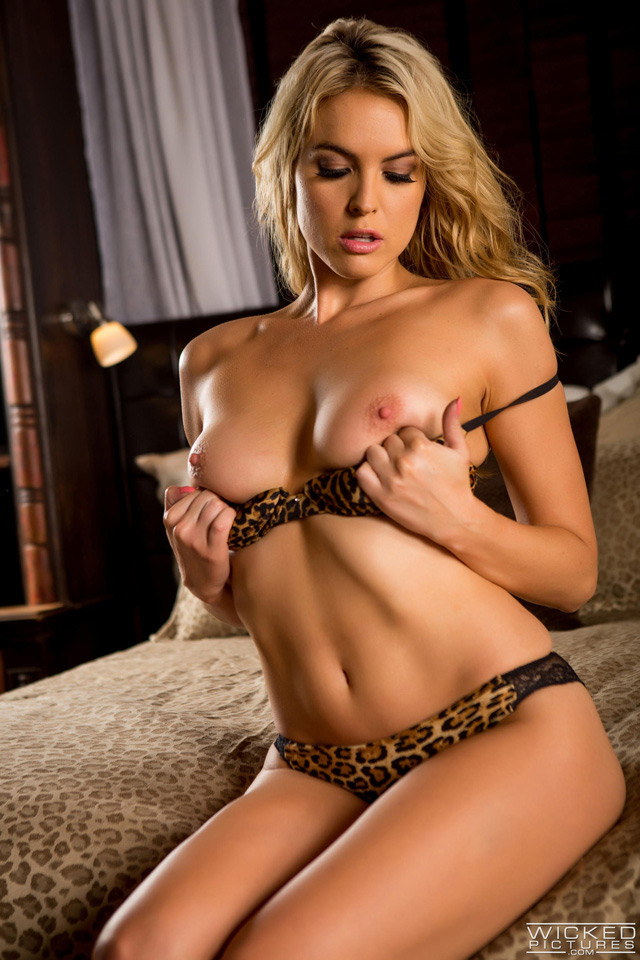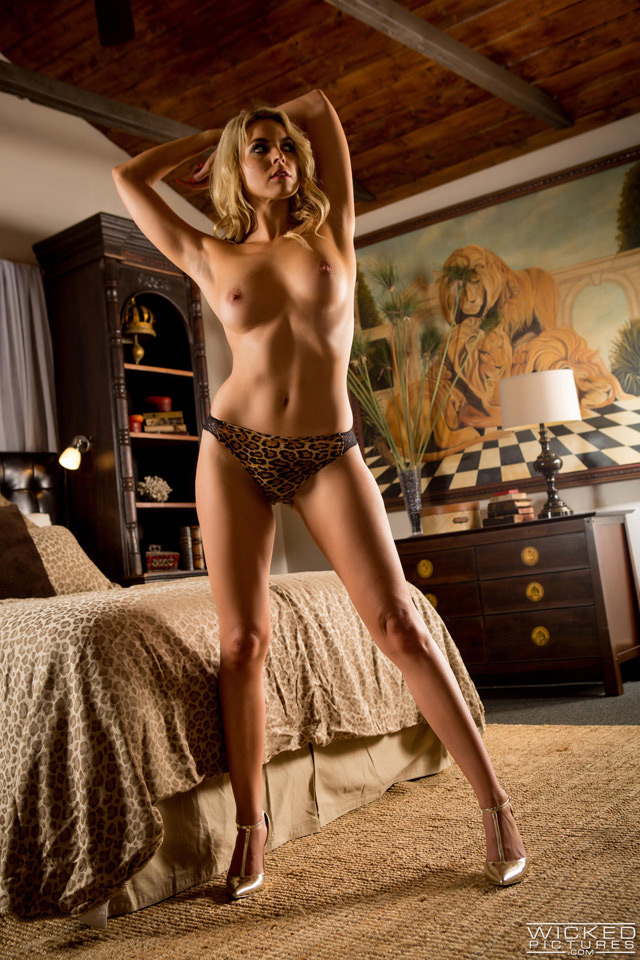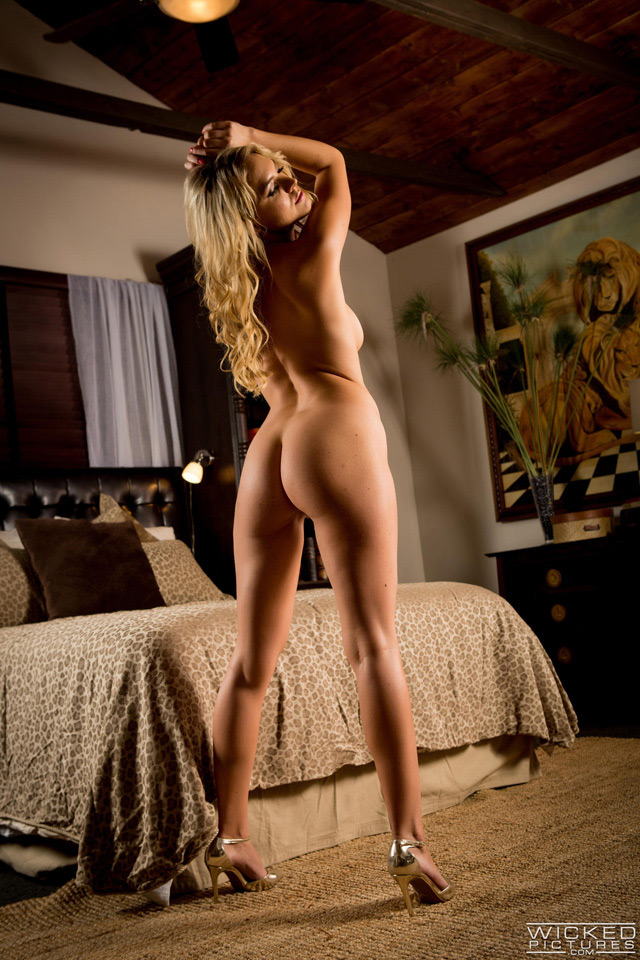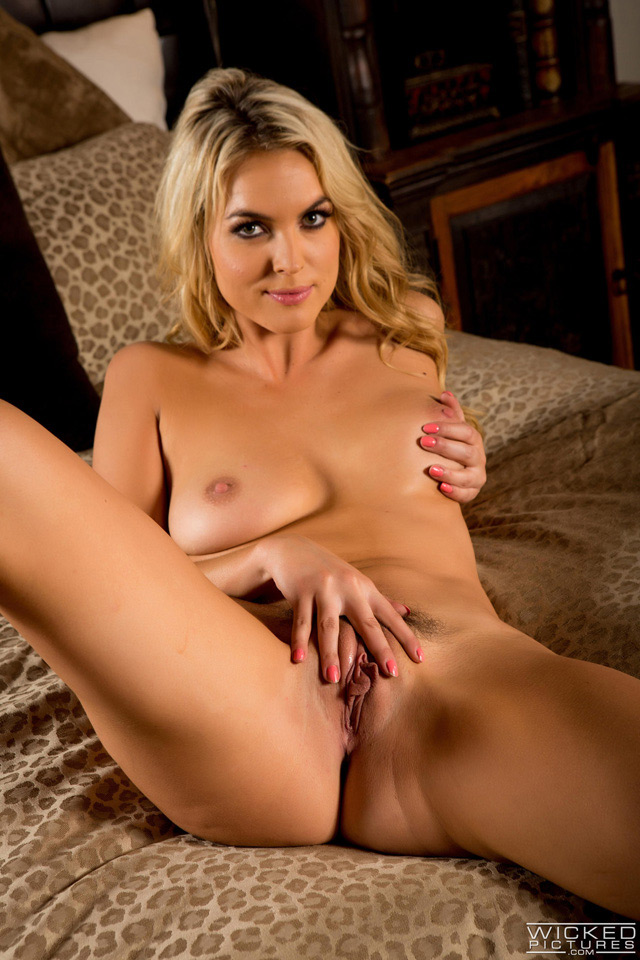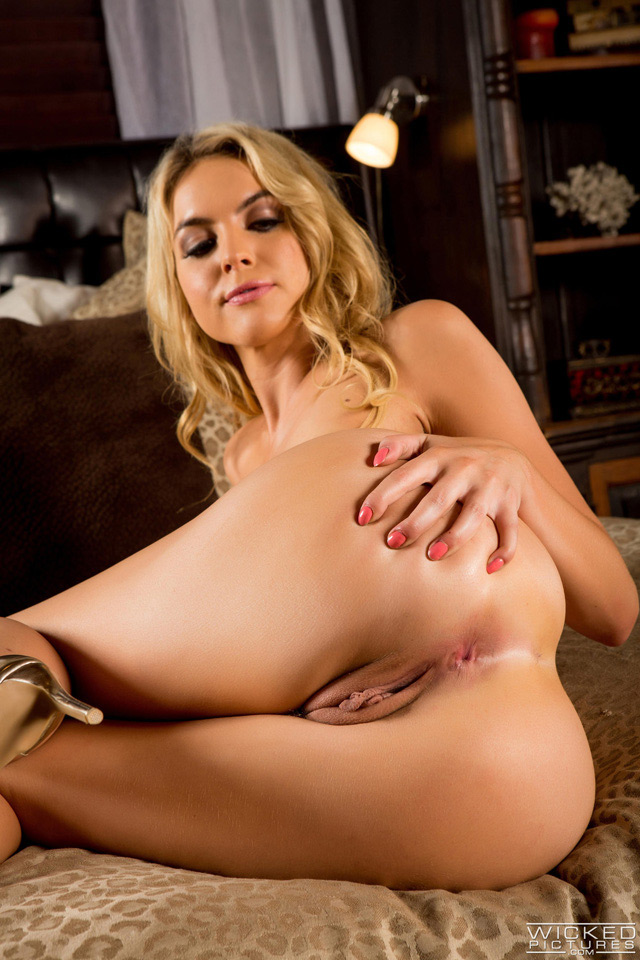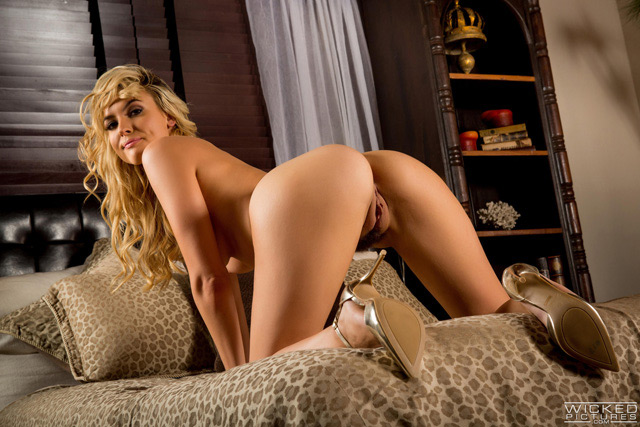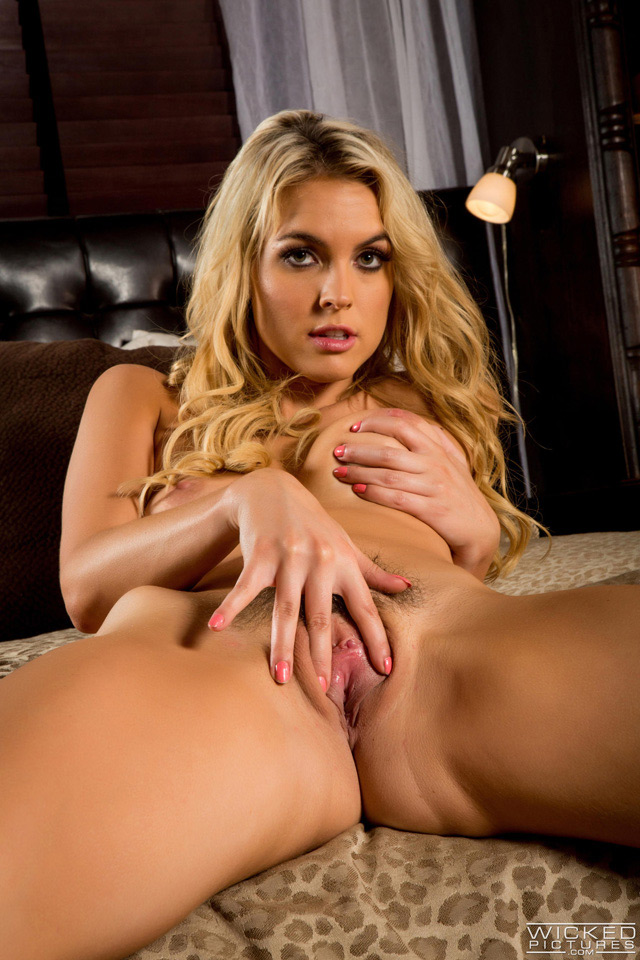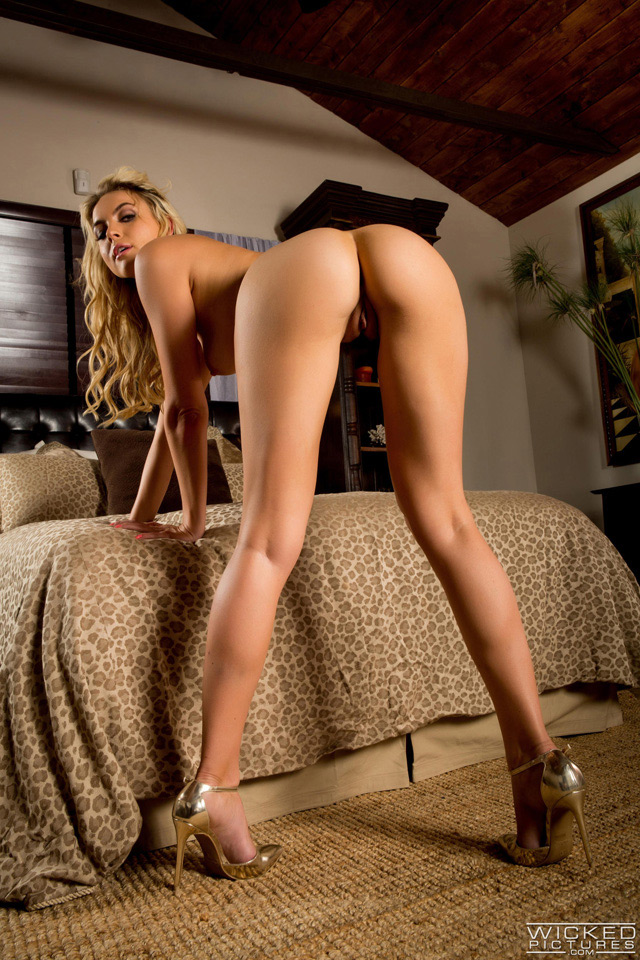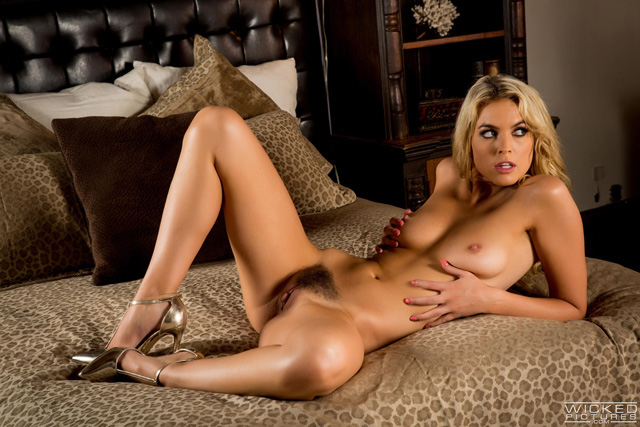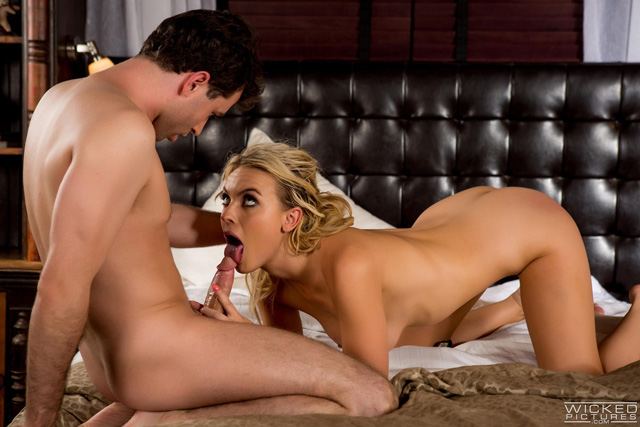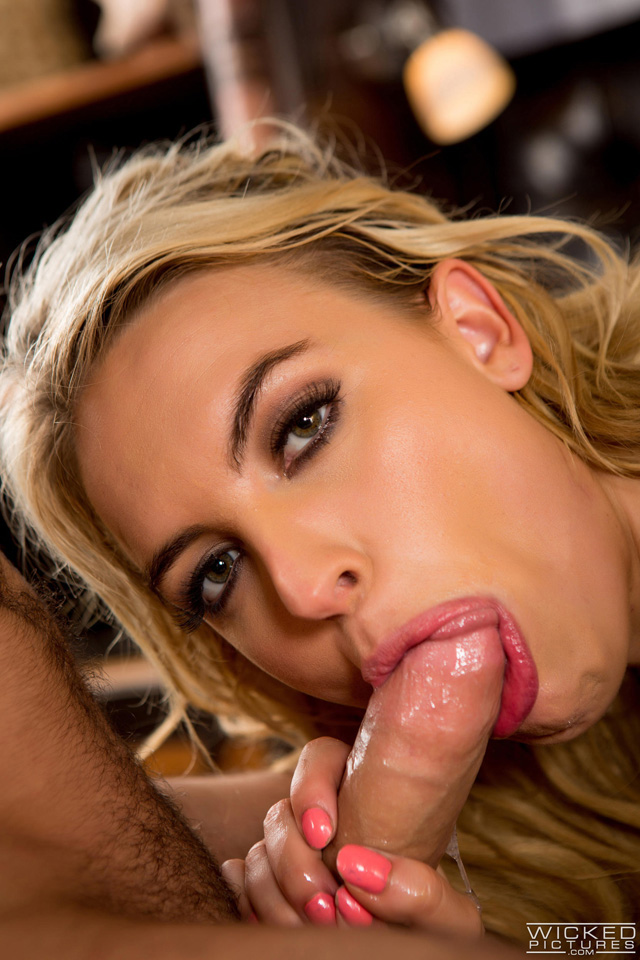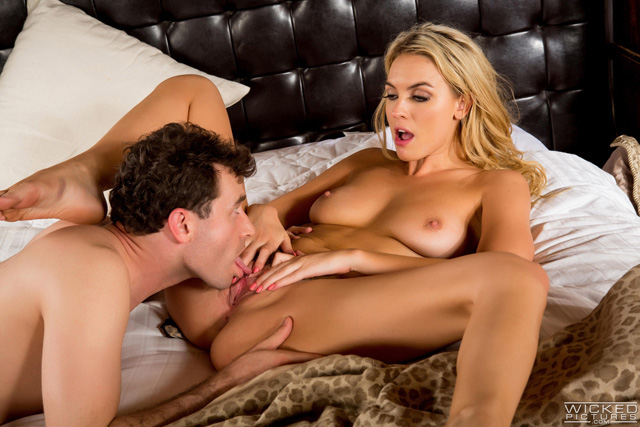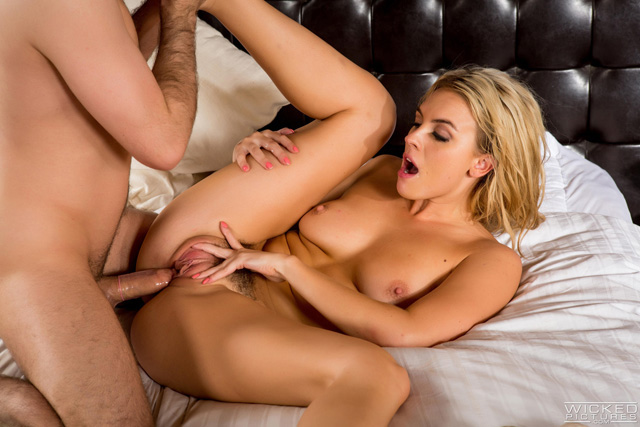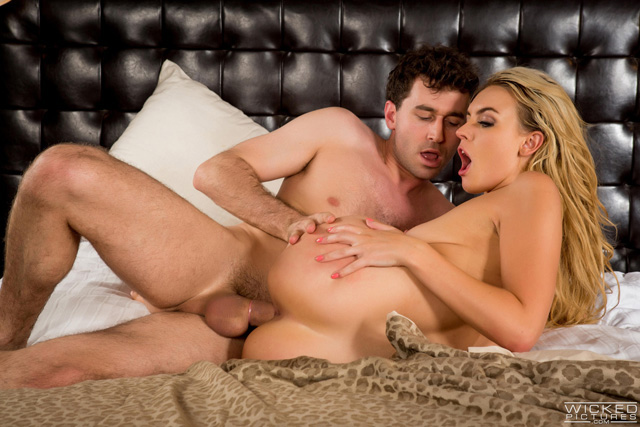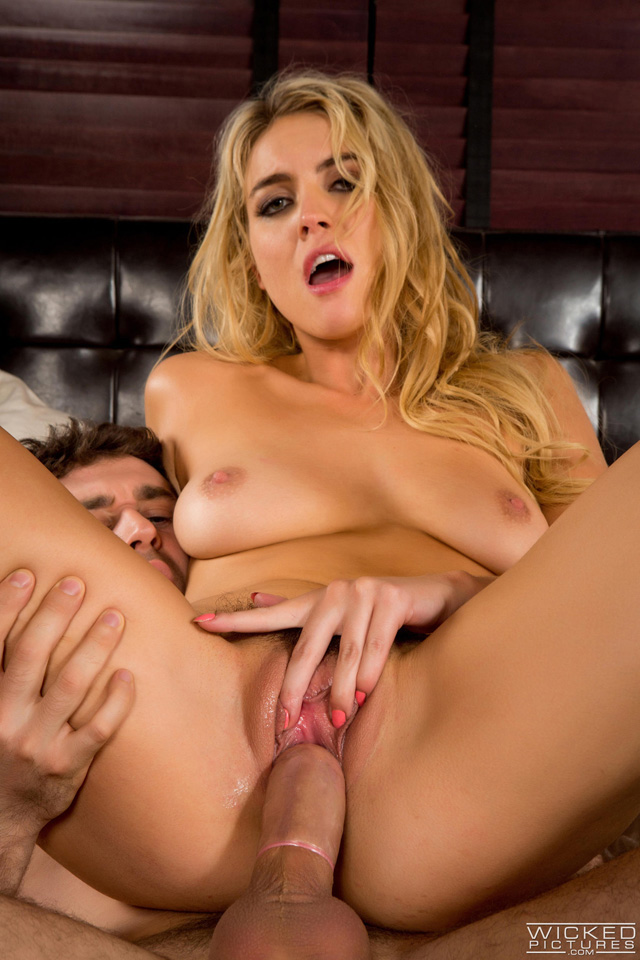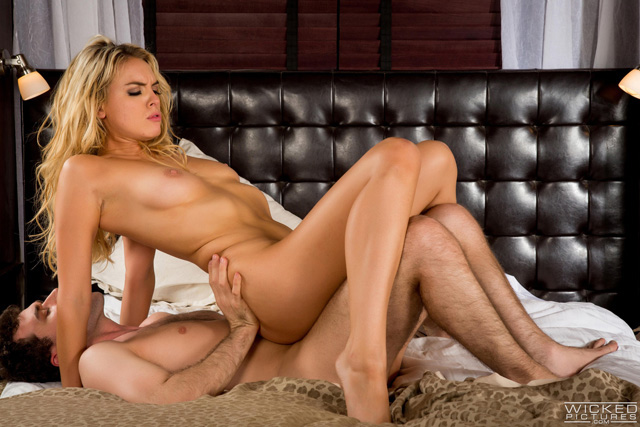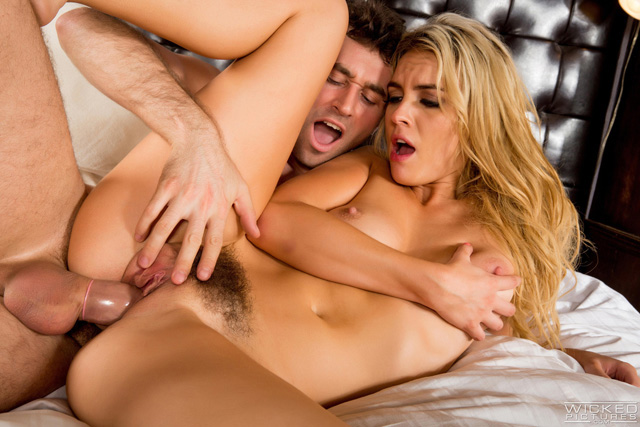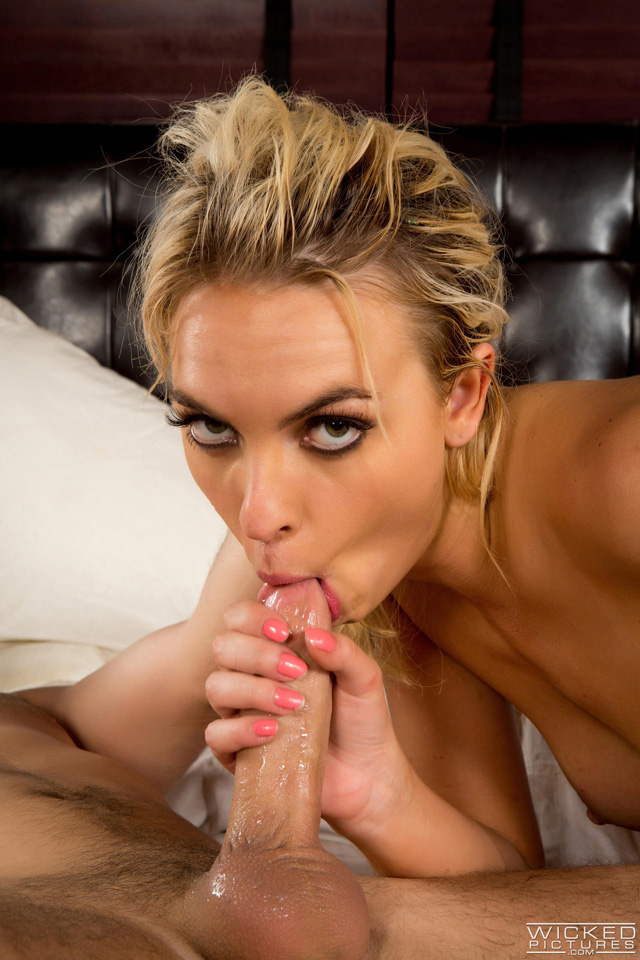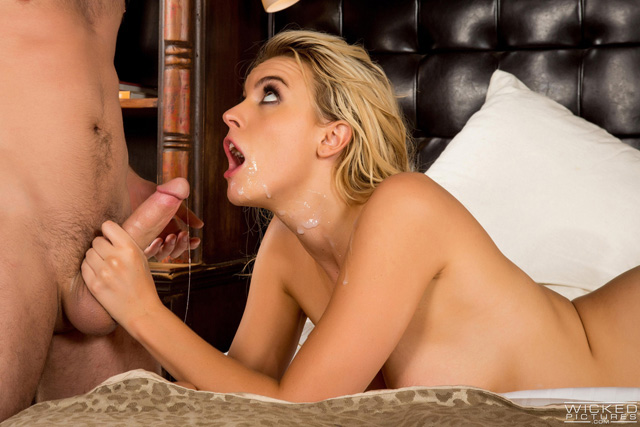 Watch all the scenes in the new release Facade starring Keira Nicole, Cassidy Klein, Edyn Blair & Layla Price filmed by Johnathan Morgan inside Wicked Pictures for only $1.00 instantly.

Continue viewing in the Pornstars category or return to the cover of Porn Corporation magazine.
Scroll through all the articles starring Wicked or see more of babe Keira Nicole.
Previous Wicked feature:  Public Penetration: Sex Scandals In The Streets!
Sweet blonde Mia Malkova from Palm Springs, Florida stars in her newest feature film Good Girl Gone Bad!  In this film you can watch Mia Malkova having a hardcore threesome with James Deen & Roman Nomar.  Mia has come a long way since her first casting call at Amateur Allure, where her mom drove her and didn't know it was an adult modeling gig!  Watch America's sweetheart with the best booty in porn get naughty at Hard X in this wild new hardcore threesome and don't forget to watch Mia's First Blowbang too!  Get your $1 PASS to Hard X now for all the best of Mia Malkova & new her video Good Girl Gone Bad.  Don't miss out on this hot new adult release…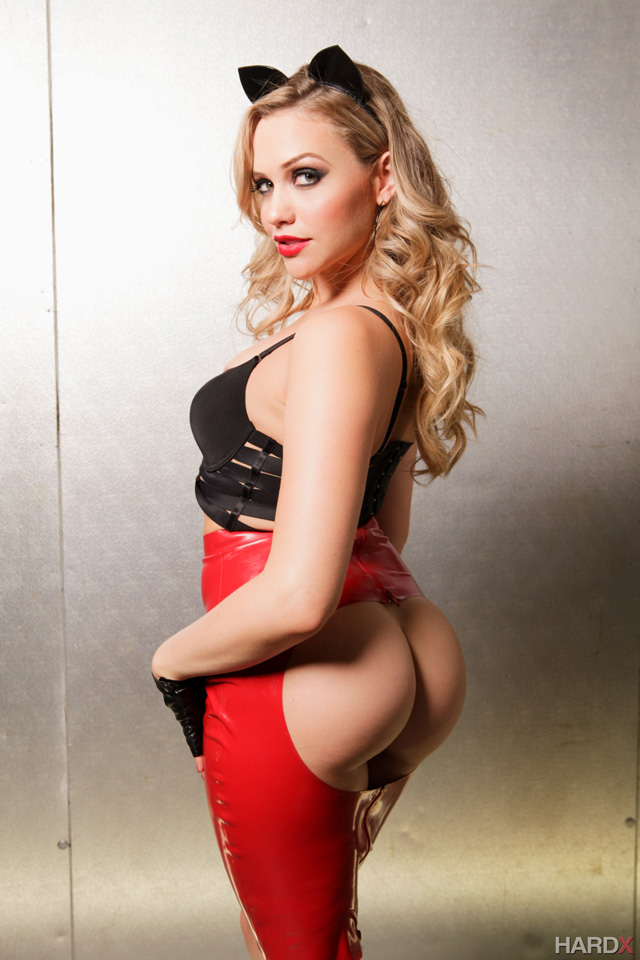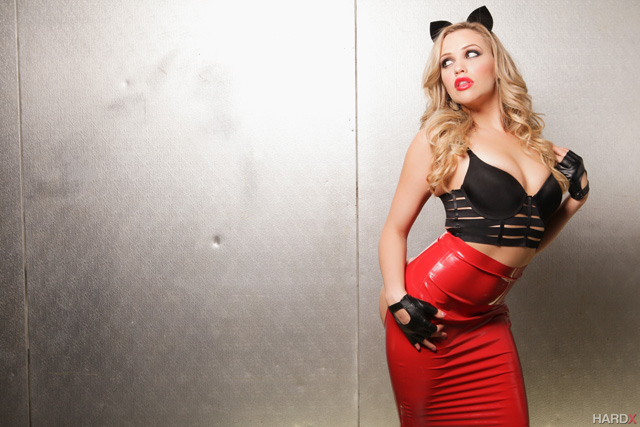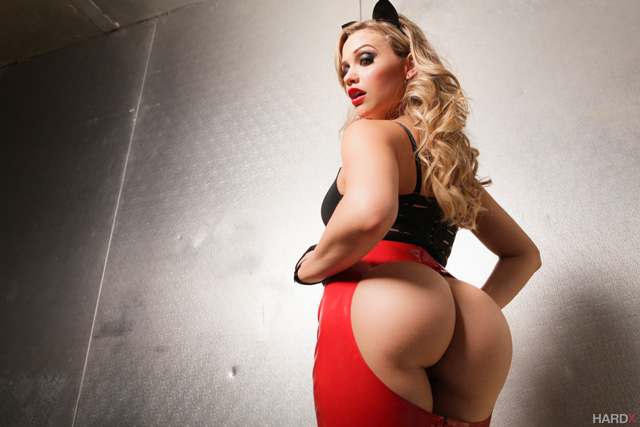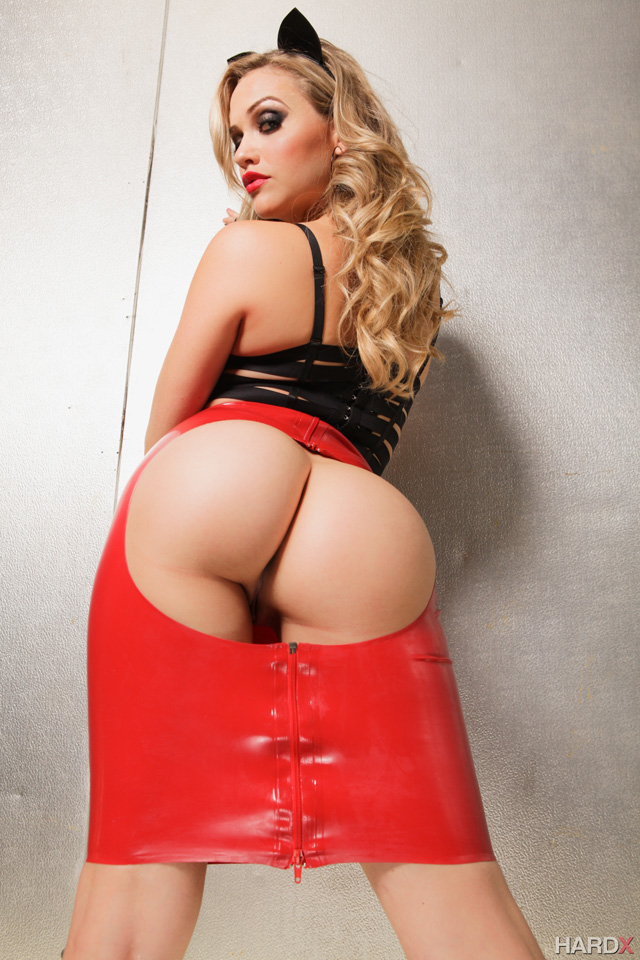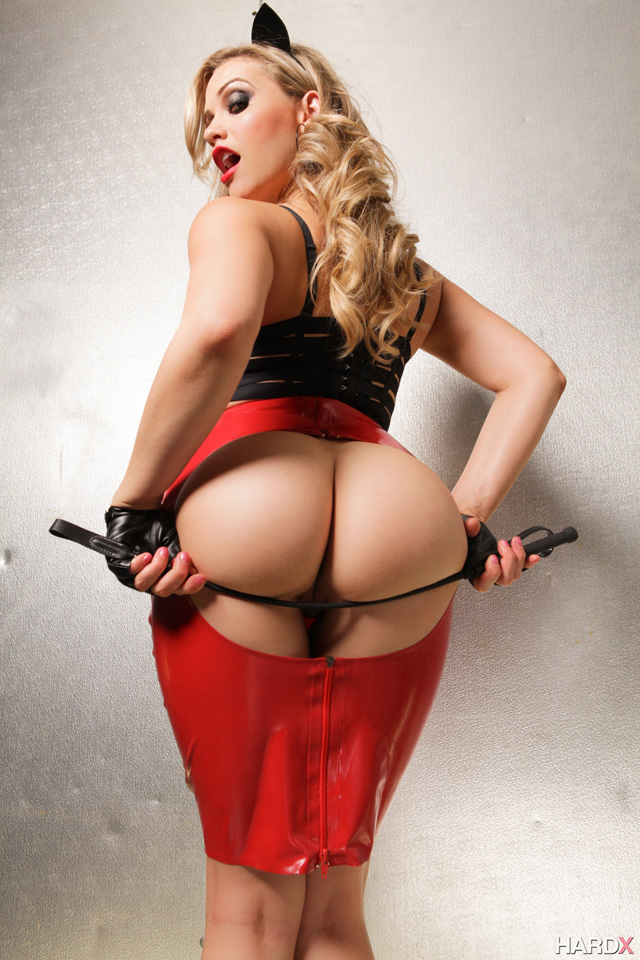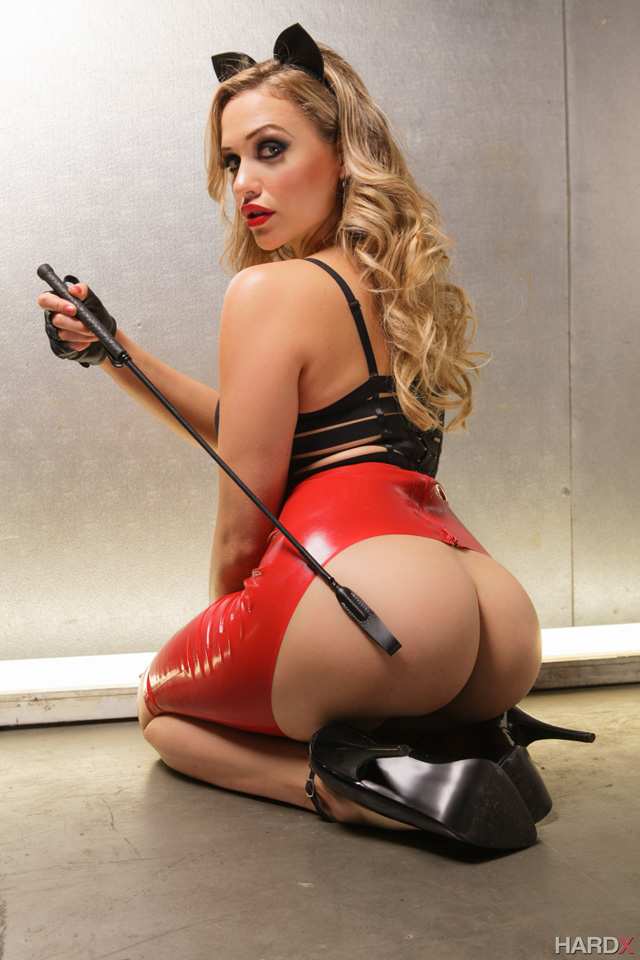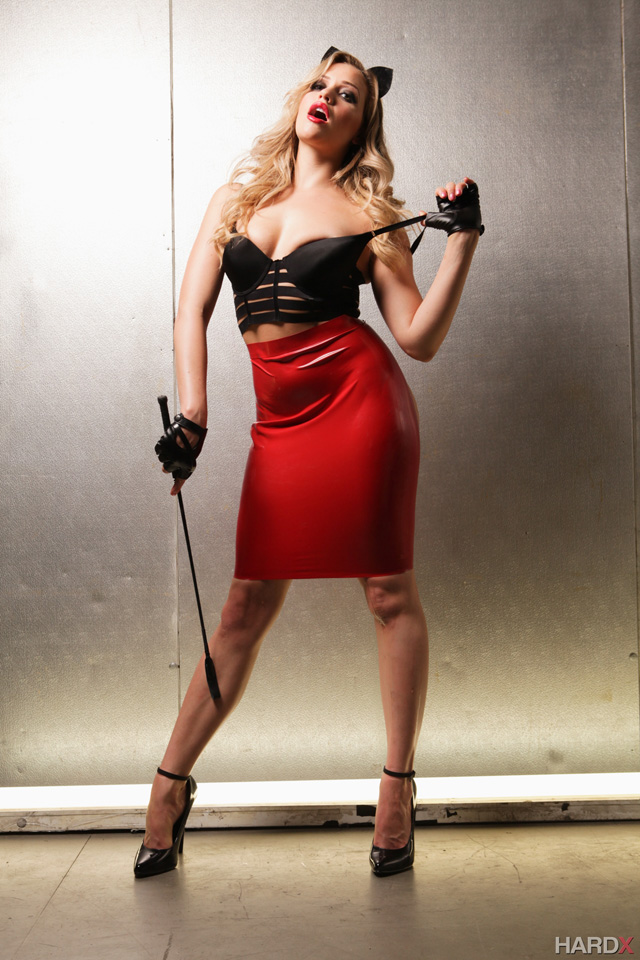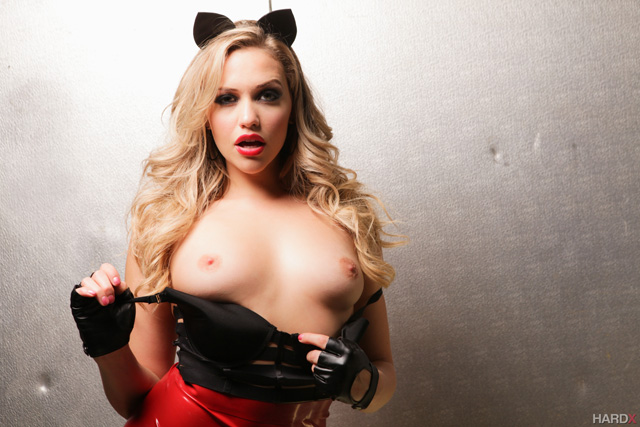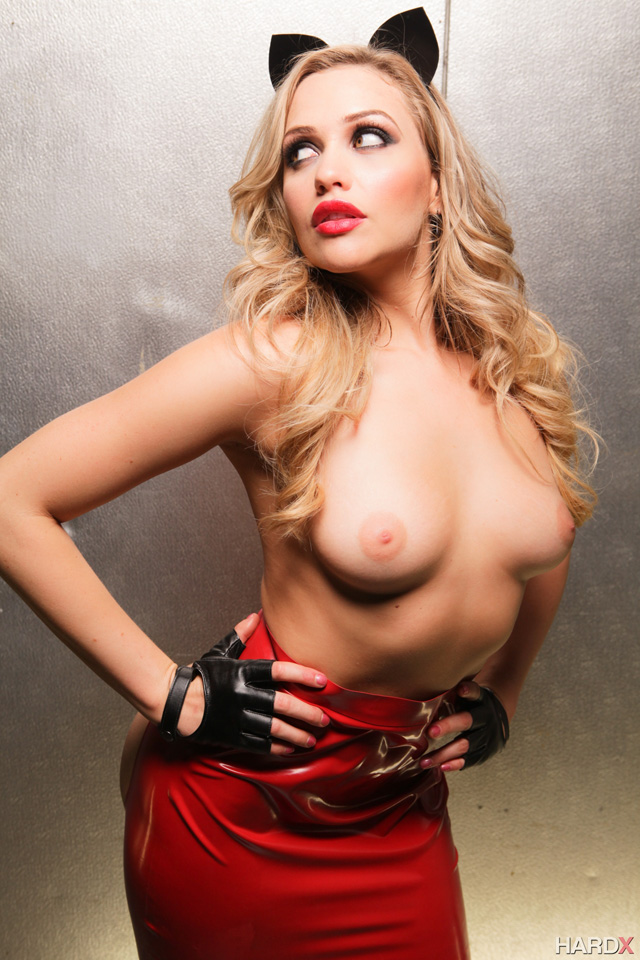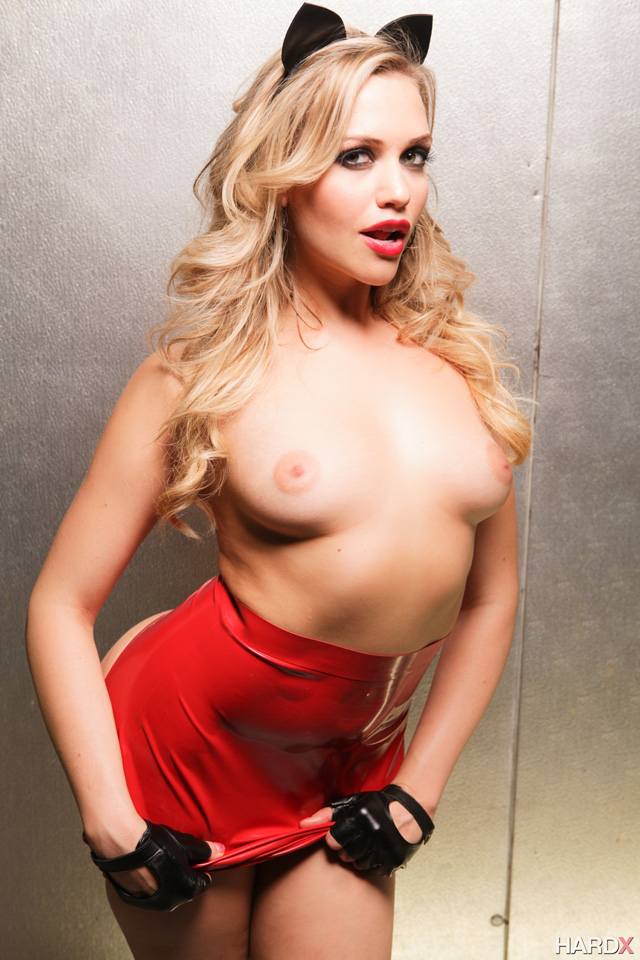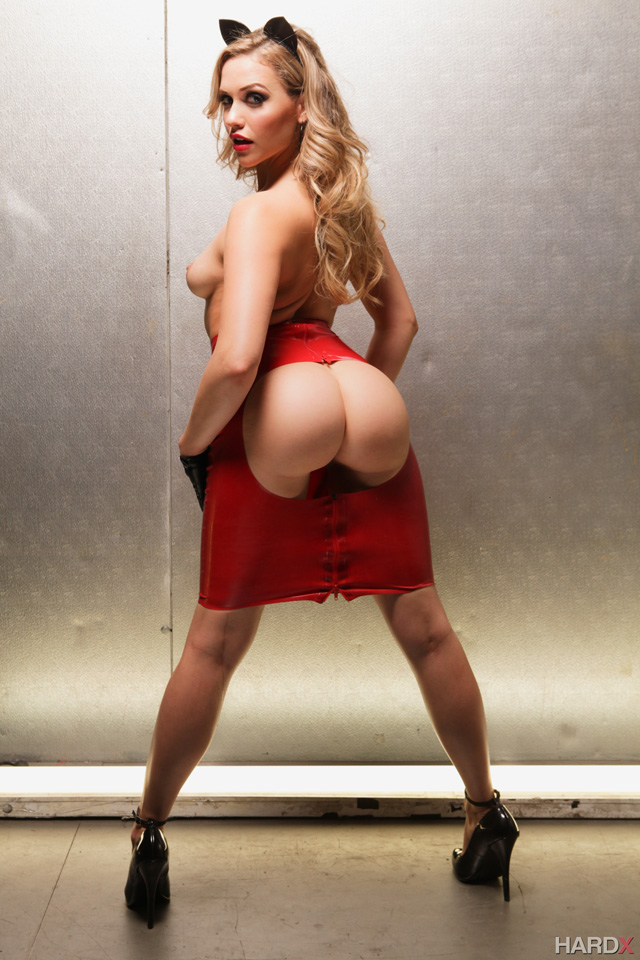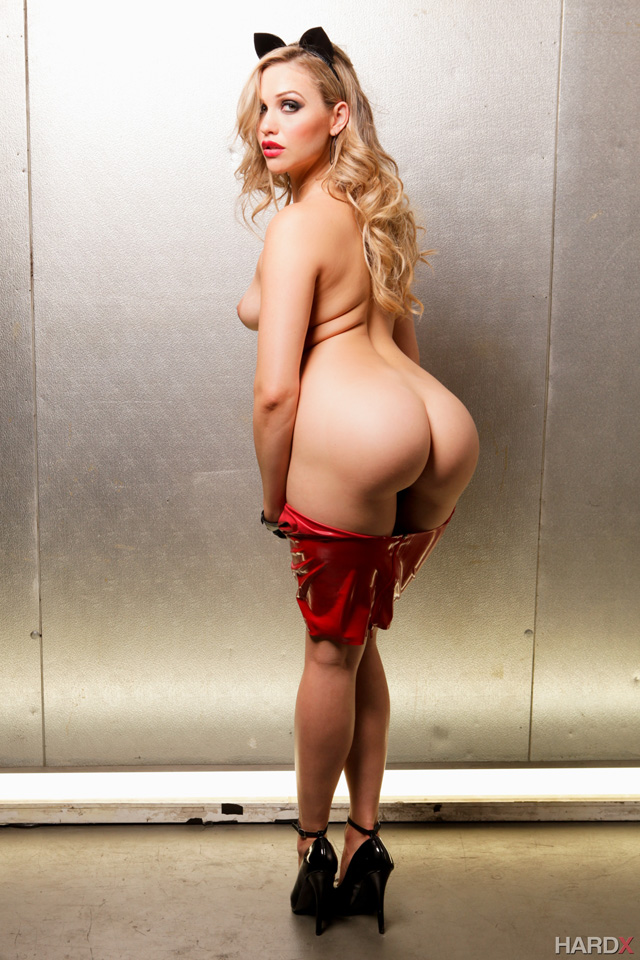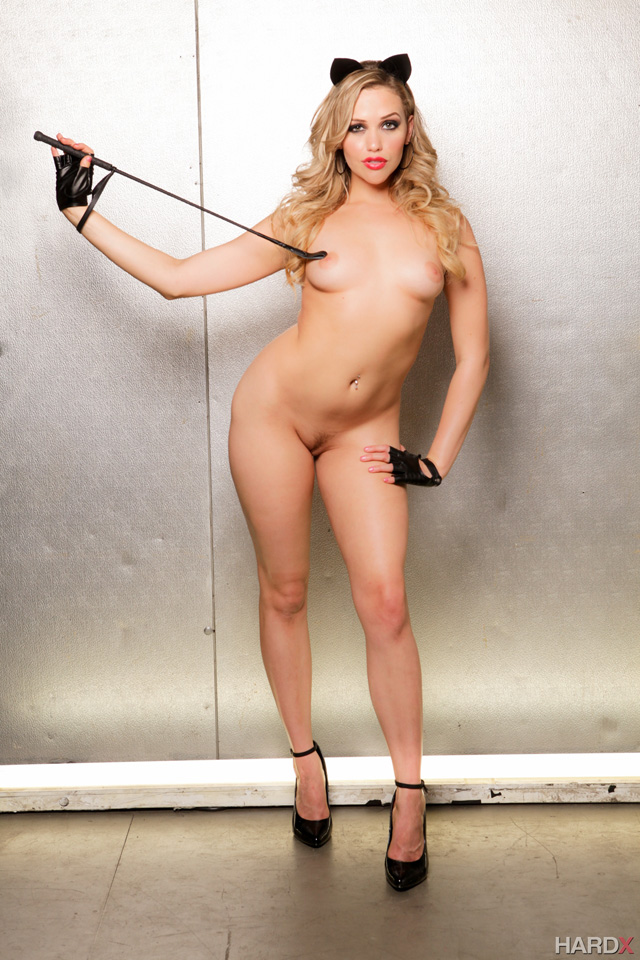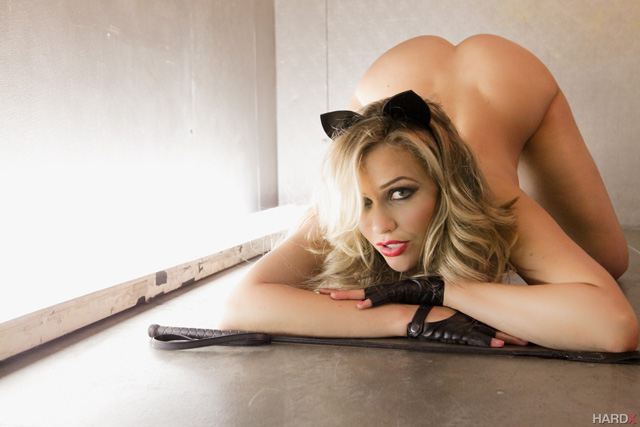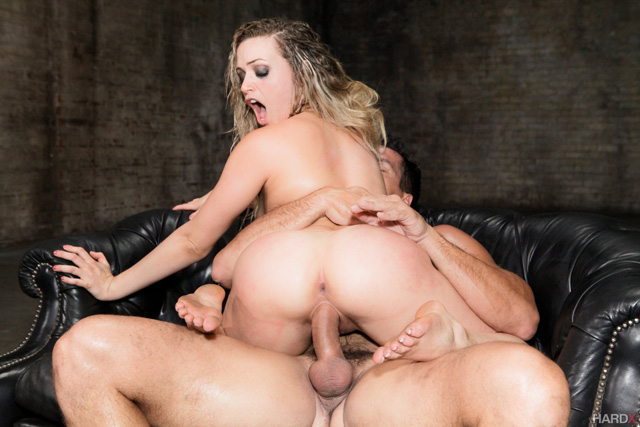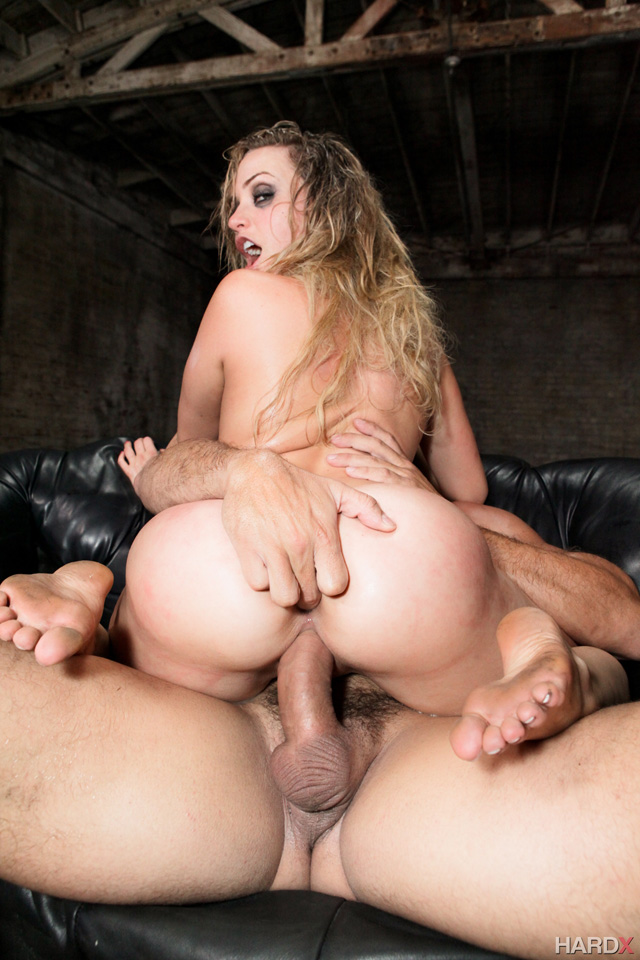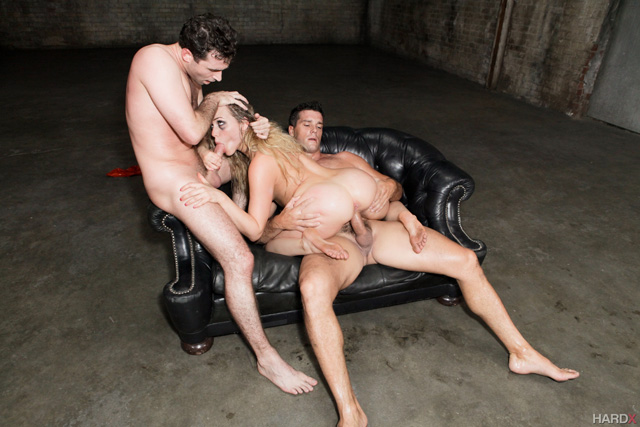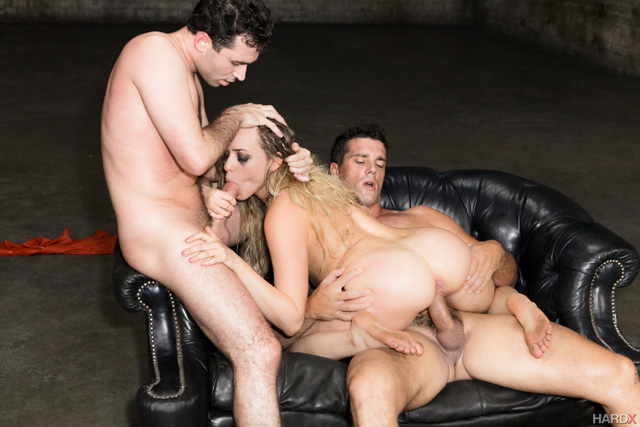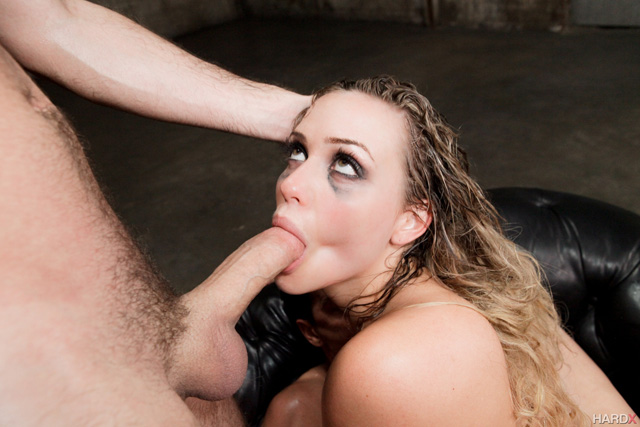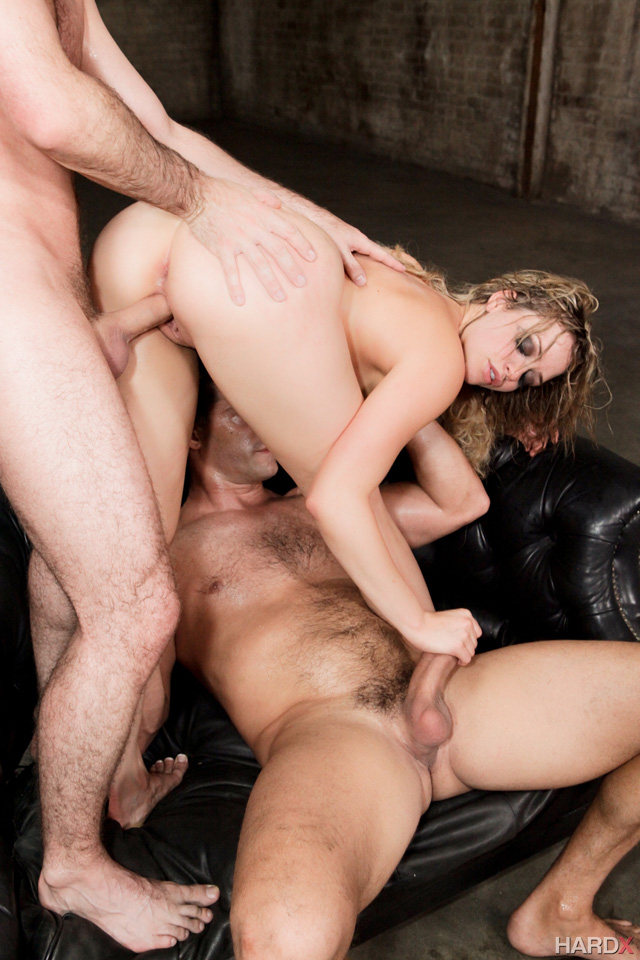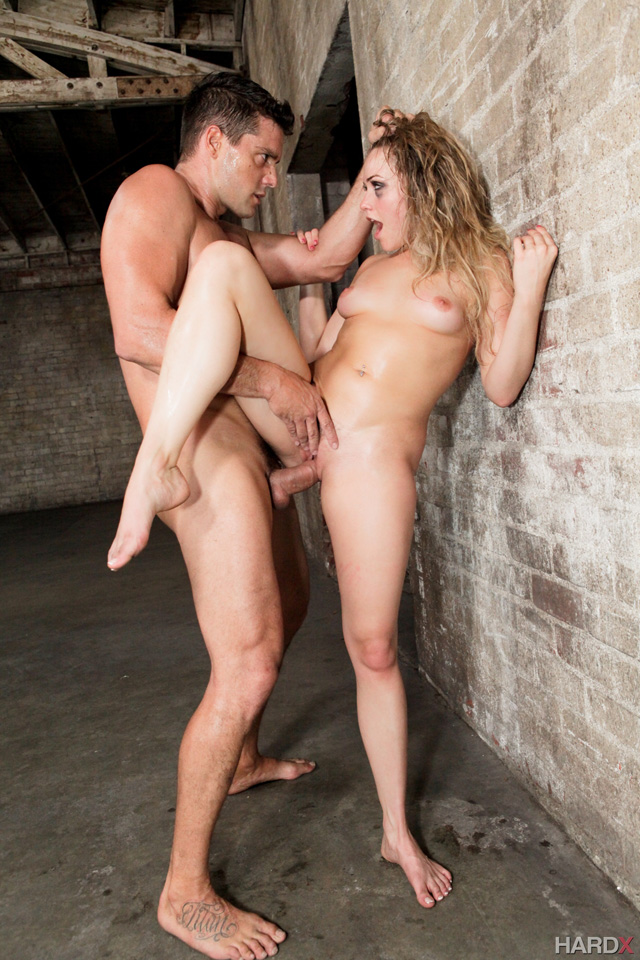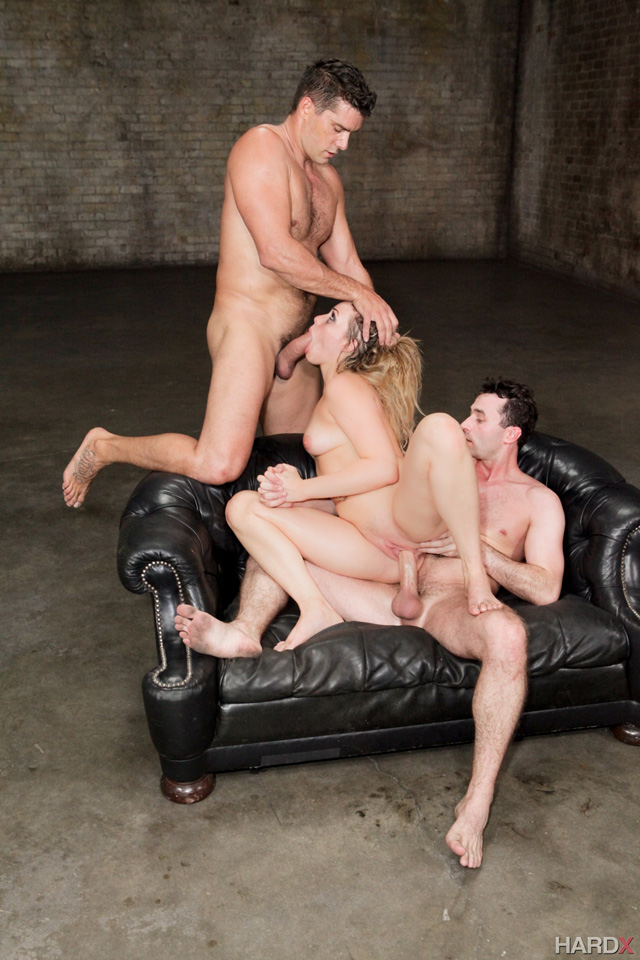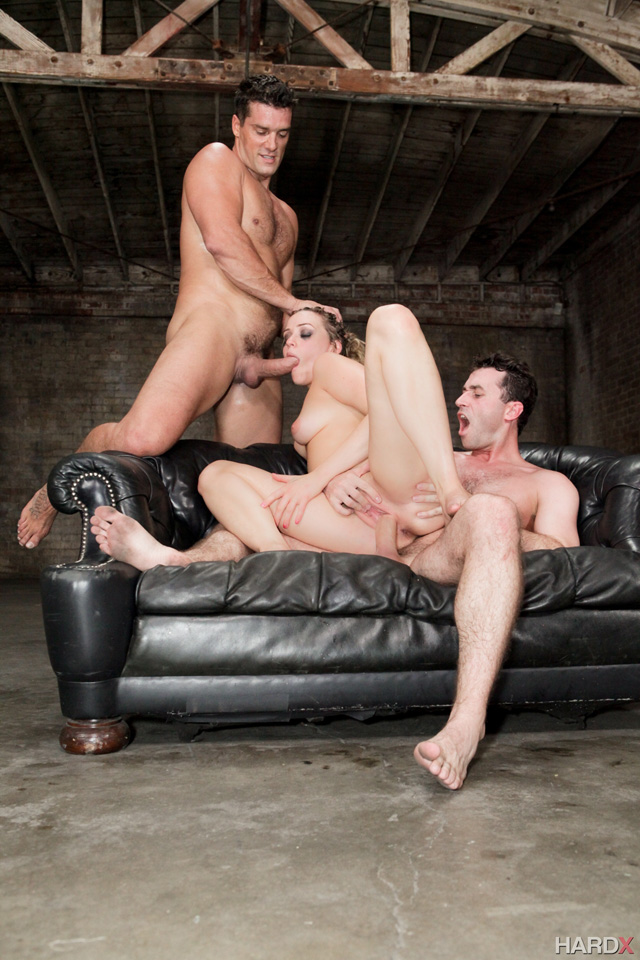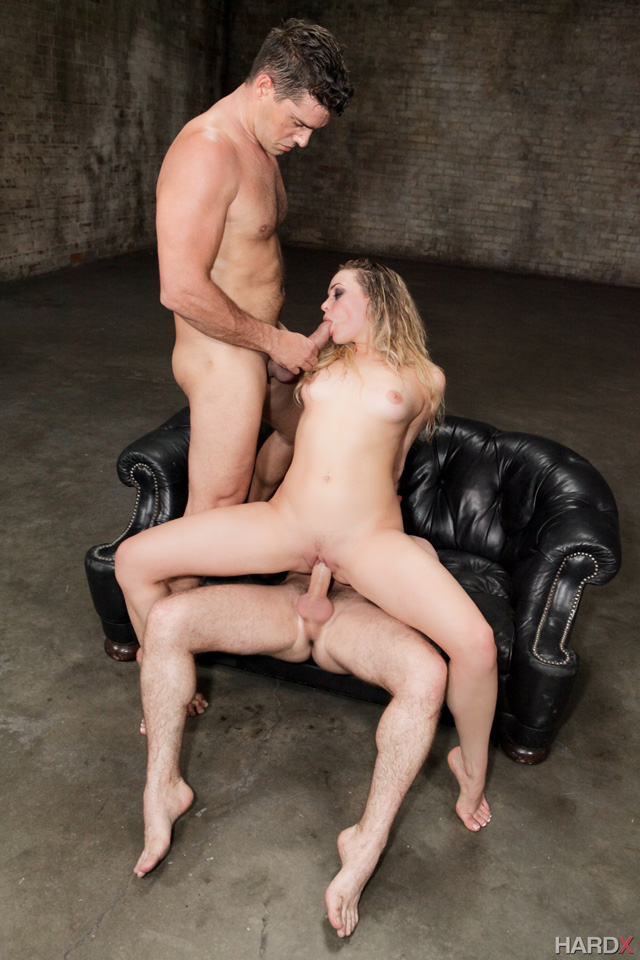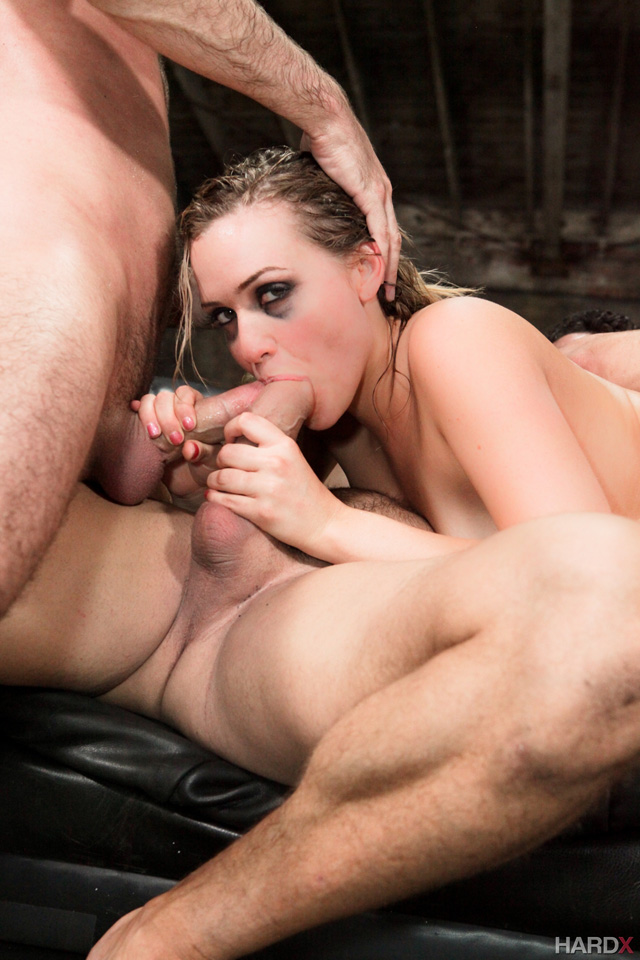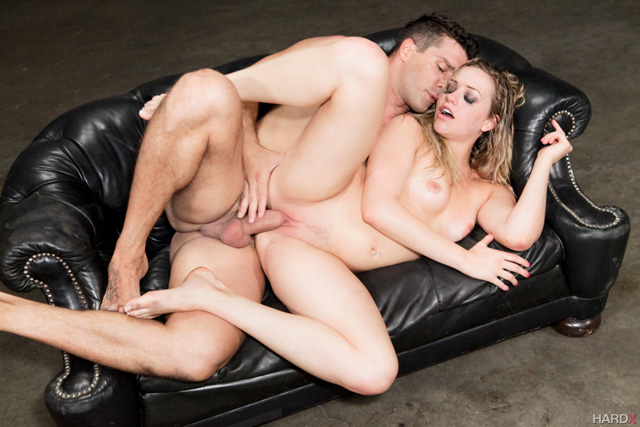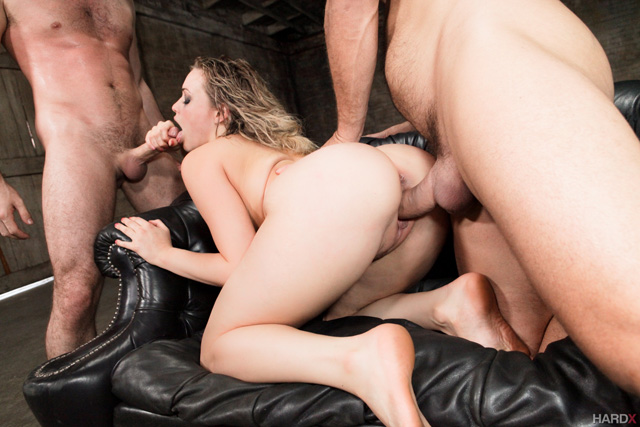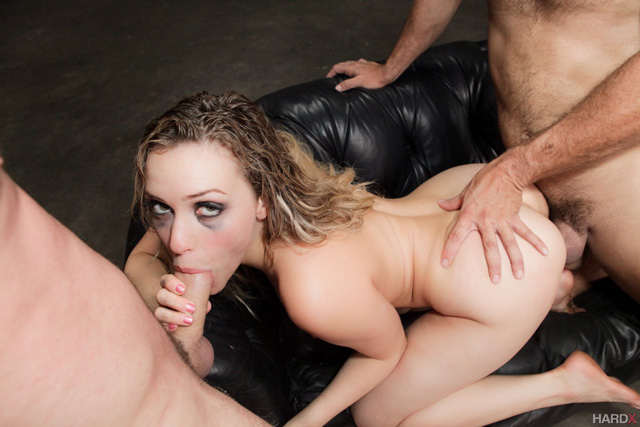 Are you ready to see all the best hardcore scenes with all natural beauty with a booty, Mia Malkova?  Join HardX for only $1.00 right now to watch the brand new feature film Mia Malkova: Good Girl Gone Bad in hardcore threesome sex with James Deen and Ramon Nomar only inside the member's area of Hard X. Get your $1 PASS now to watch the full video!
Continue reading in the Pornstars category or return to the cover of Porn Corporation magazine.
See more of Mia Malkova in our archives.  Noteworthy:  Dark X: New Porn Site In Beta Launch
View all of the articles ft Hard X Previous: Adria Rey Petite 18 Year Old Roller Girl Fucked
Top Mia Malkova Hard X Film:  Mia Malkova's First Ever Blowbang Bukkake!
More Hard X Mia Malkova: Dreamy Roller Girls Mia Malkova & Staci Carr Threesome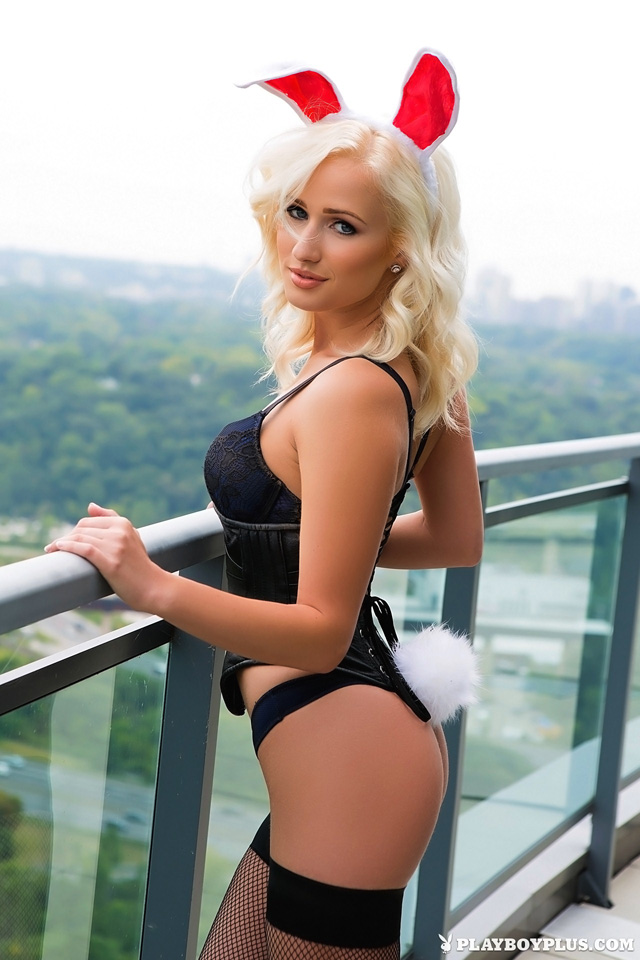 Canadian amateur model Shannon Cole in her first shoot with Playboy Plus after being discovered at the Montréal casting calls. Shannon Cole is a smoking hot down to earth girl originally from Ottawa, Ontario born on March 29, 1993. She currently lives and works in Toronto and is an administrative assistant at a stockbroker's office hoping to soon obtain her license to trade stocks. Shannon Cole is a petite babe standing at only 5'2″ and only 110 lbs. and measuring up at 32D-24-34.  Get your pass to Playboy Plus for $1 to see more of this sexy newcomer!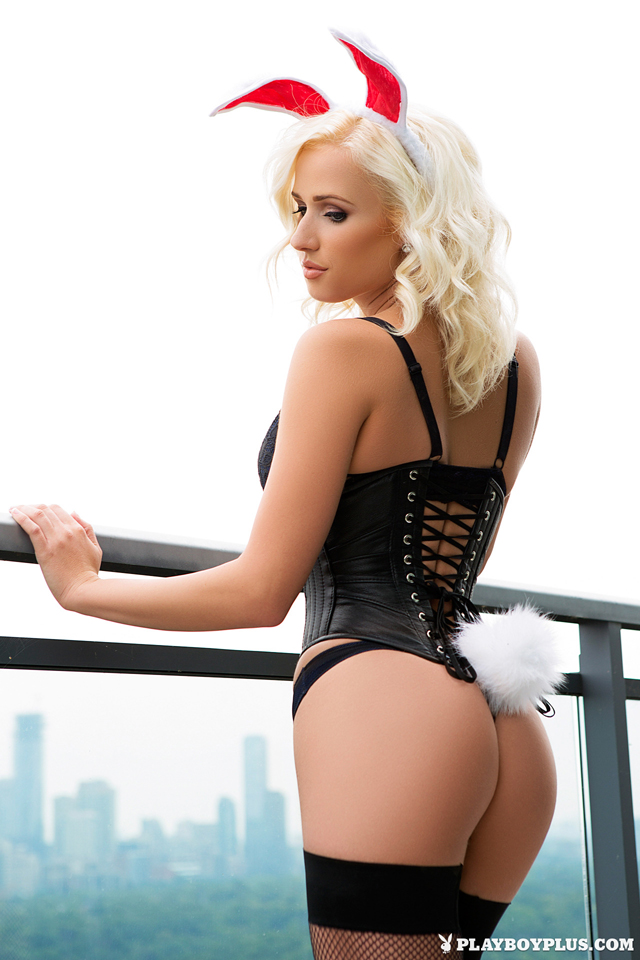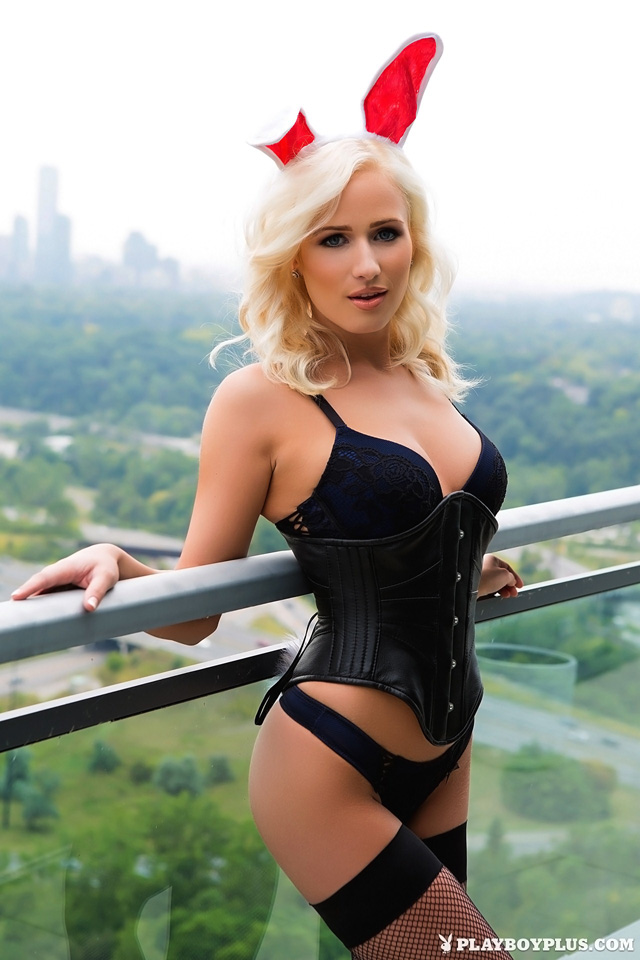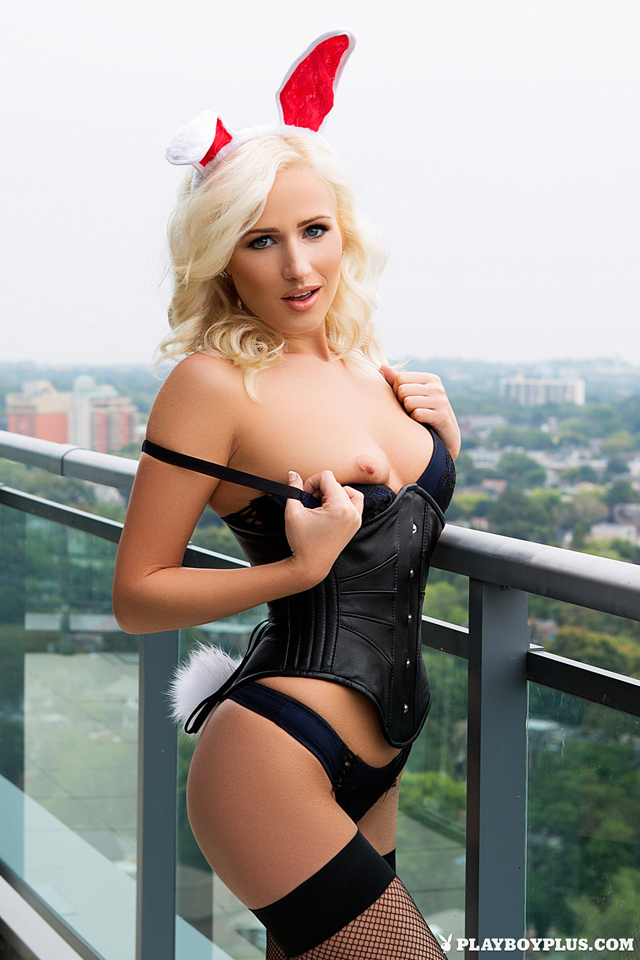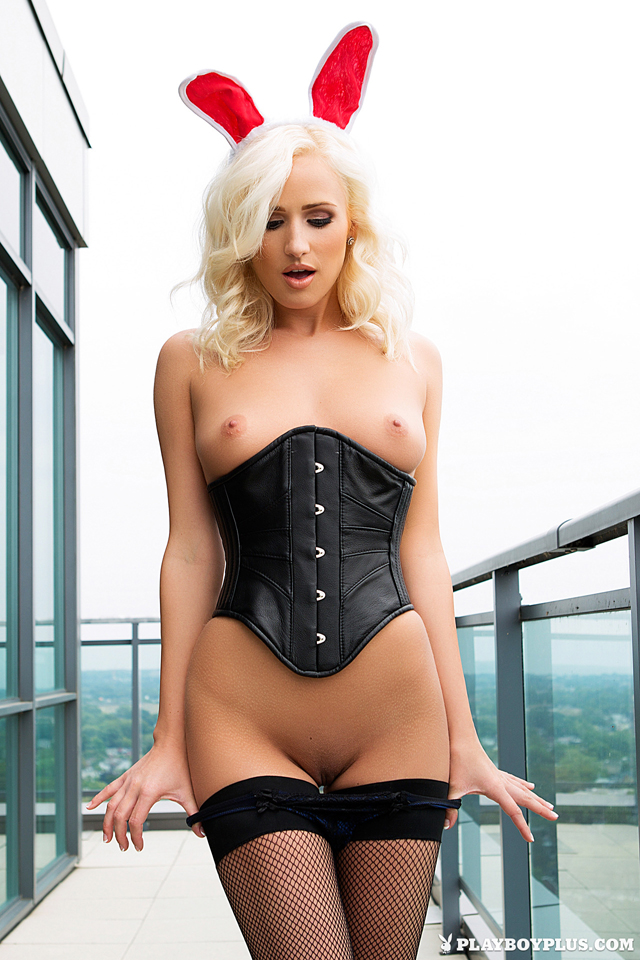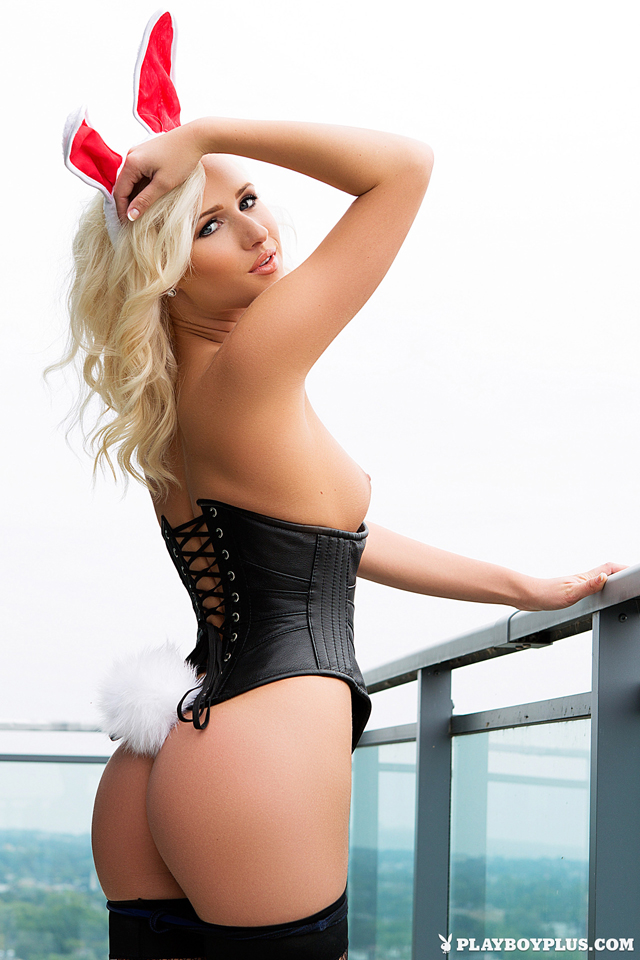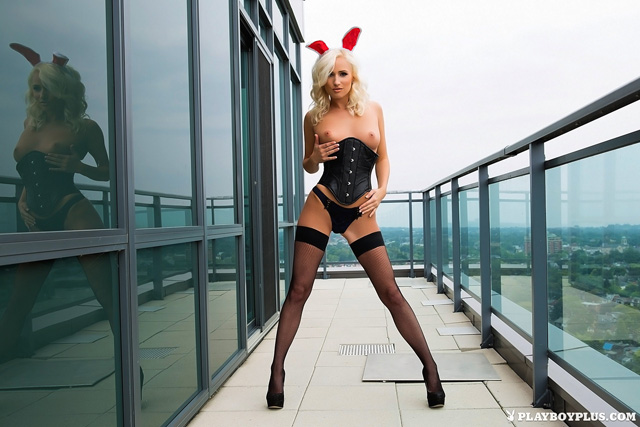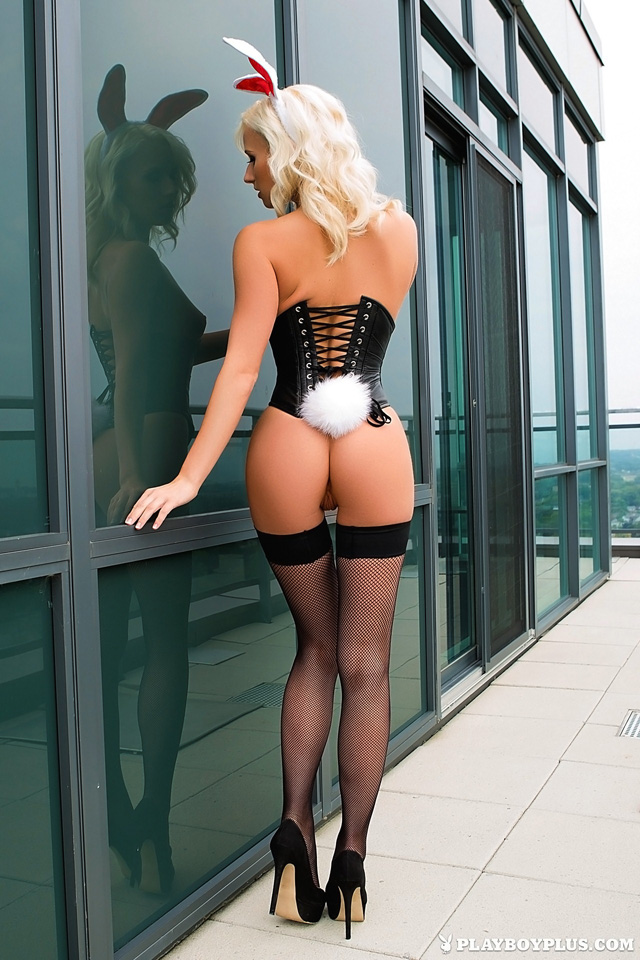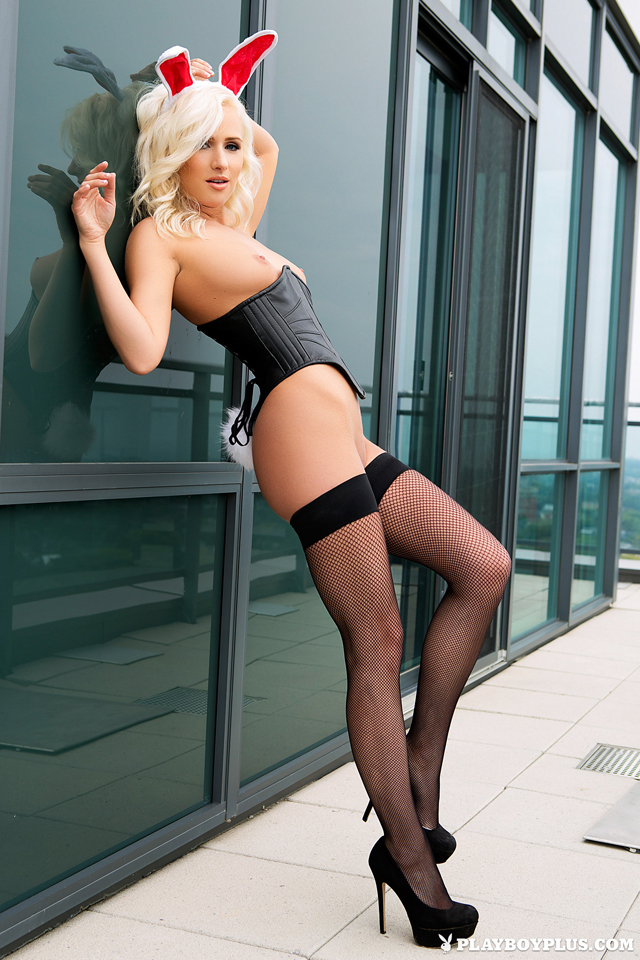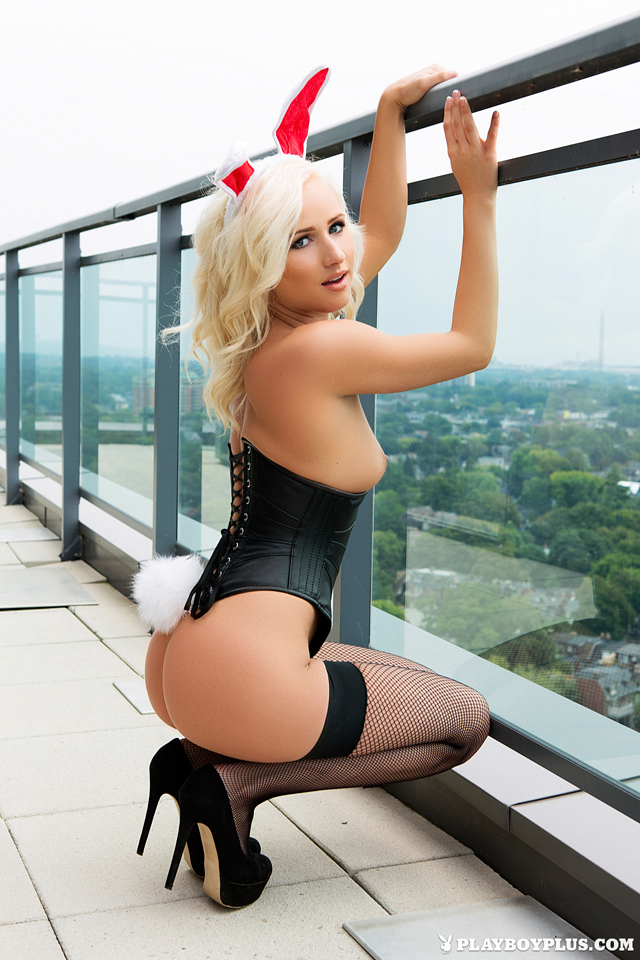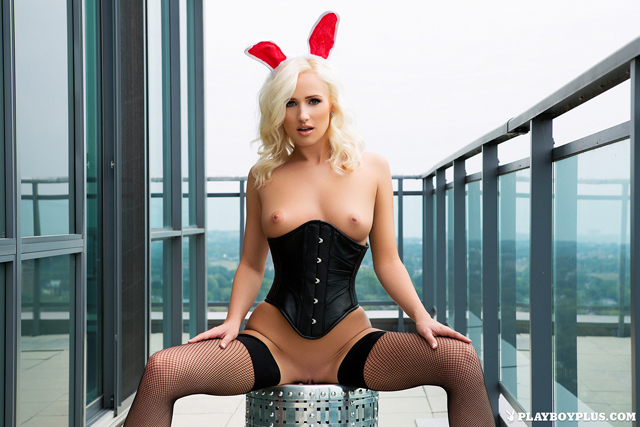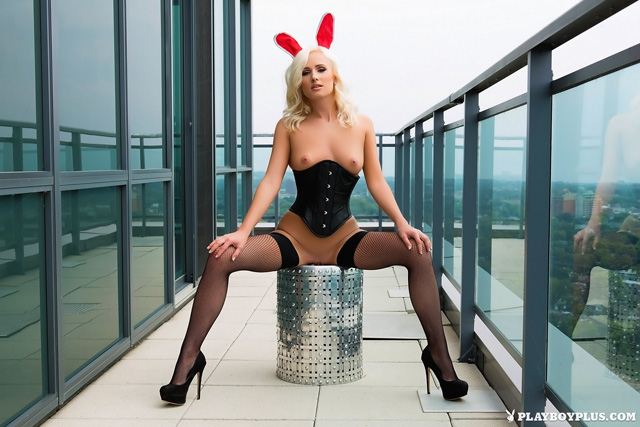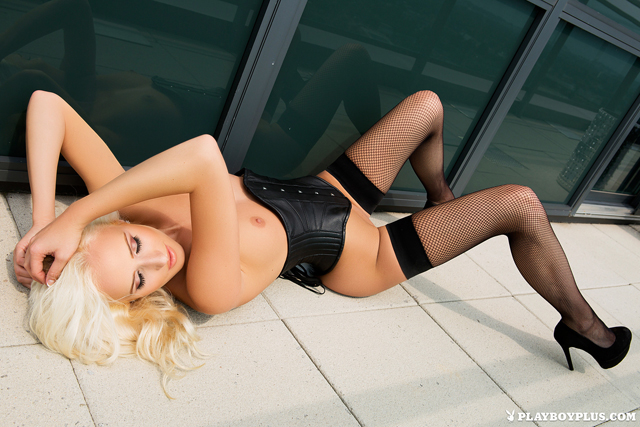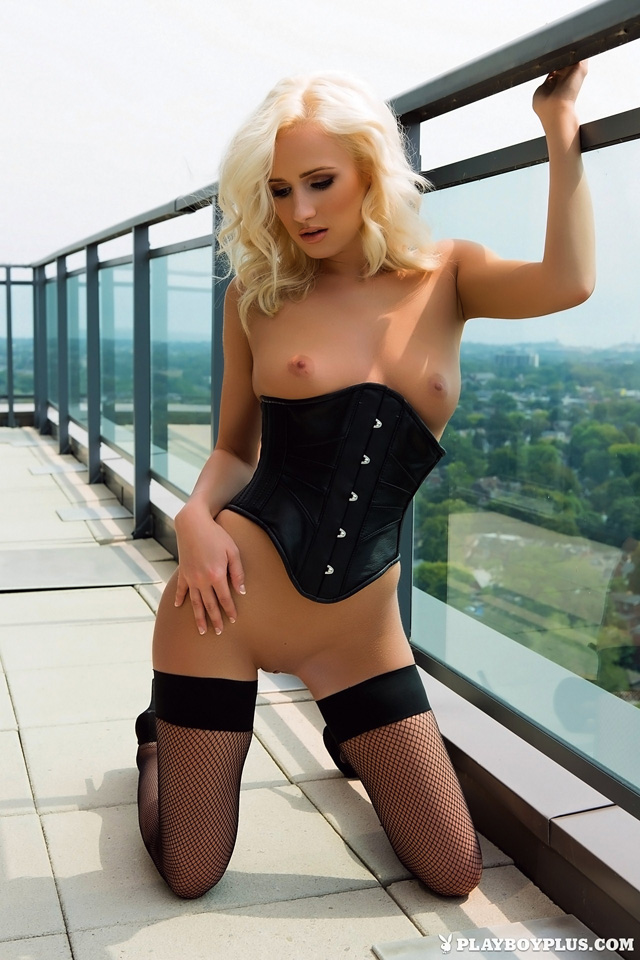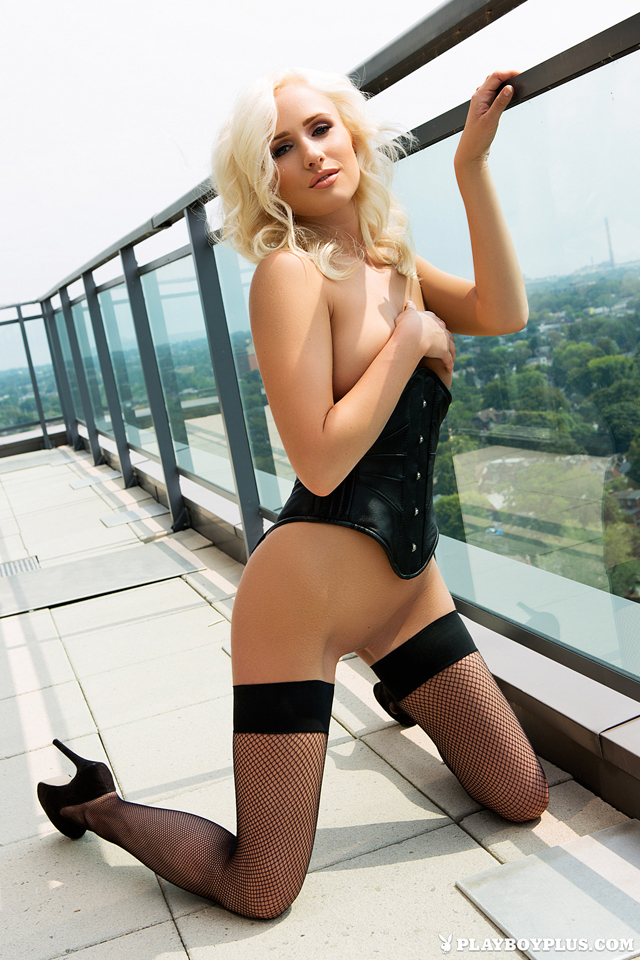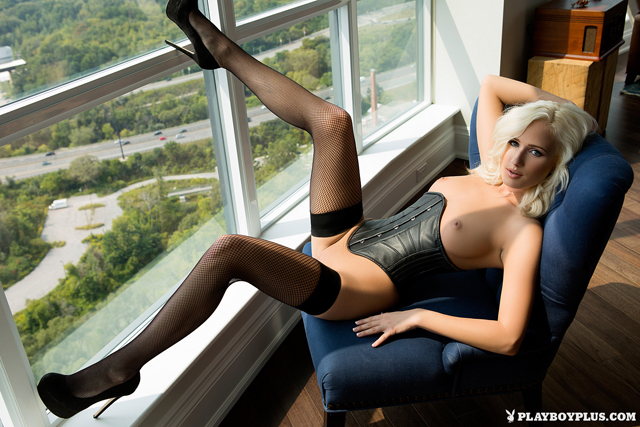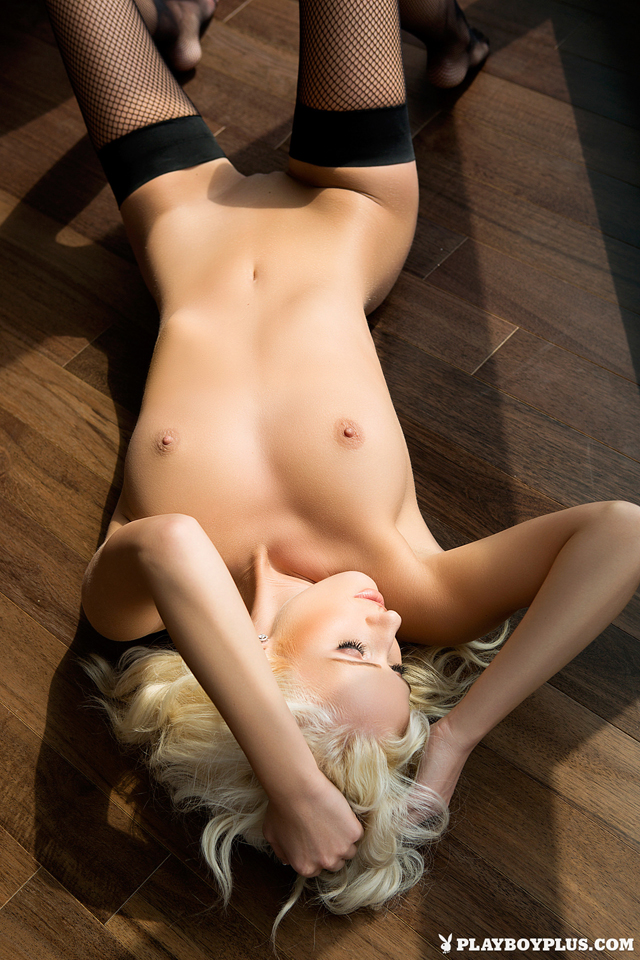 See more of sexy Canadian newcomer Shannon Cole inside Playboy Plus for $1 instantly!  Inside you will enjoy the most beautiful women from around the world!  Get your $1 PLAYBOY PASS now for all the bunnies in exclusive hd videos & high resolution photo sets!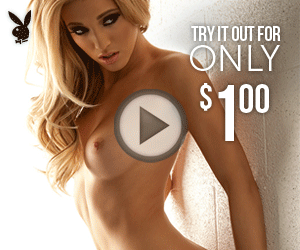 Return to the cover of Porn Corporation magazine or see more babes in the Softcore category.
View all the articles starring Playboy or sexy Canadian Girls featured on our site.