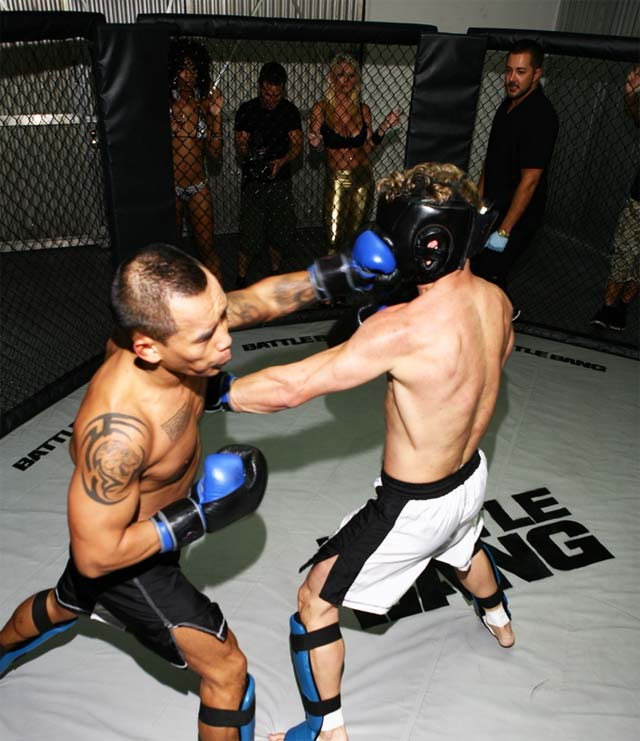 Real MMA fighters Keni Styles & Michael Vegas face off 1-on-1 in the octagon ring for the filthy fuck prize. The winner takes the prize of conquering Misty Stone's sweet chocolate pussy pie and perfect tight ebony ass.  The loser gets a hardcore smacked down by intense British blondie Sophie Dee's kinky curves and nasty attitude.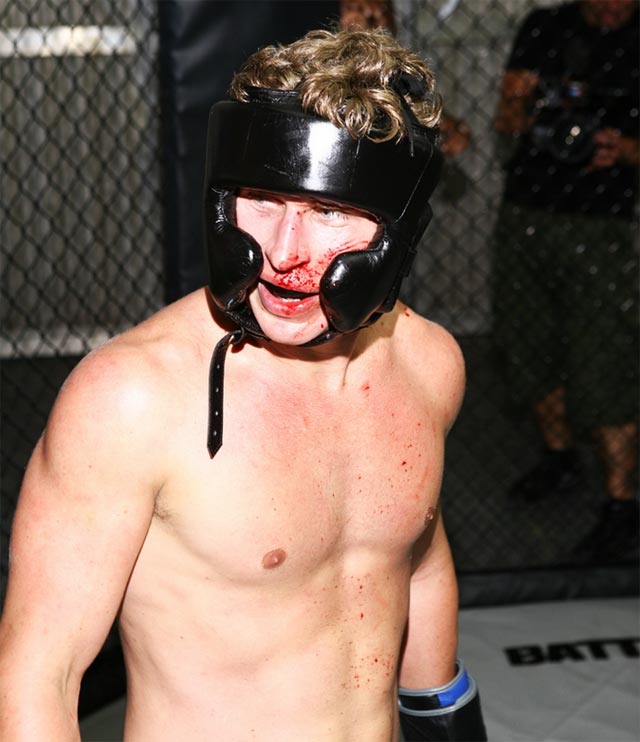 Keni Styles has the boxing skills of a ninja and just punched Michael Vegas square in the sniffer leaving him a bleeding mess for Round 2.  Can somebody get this beaten down princess a tampon for his bleeding hole?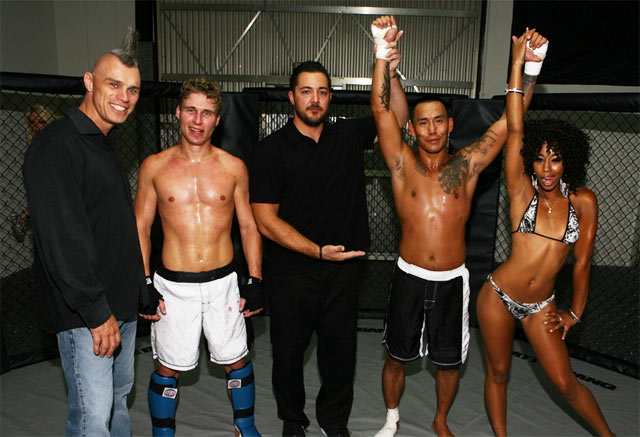 Although Michael Vegas has some killer wreslting skills he just couldn't catch up to Keni's fast boxing.  How can you wrestle someone down to the ground when they are too busy darting around and punching the fuck out of you?  Saucy Battle Bang prize Misty Stone is ready for her match to begin!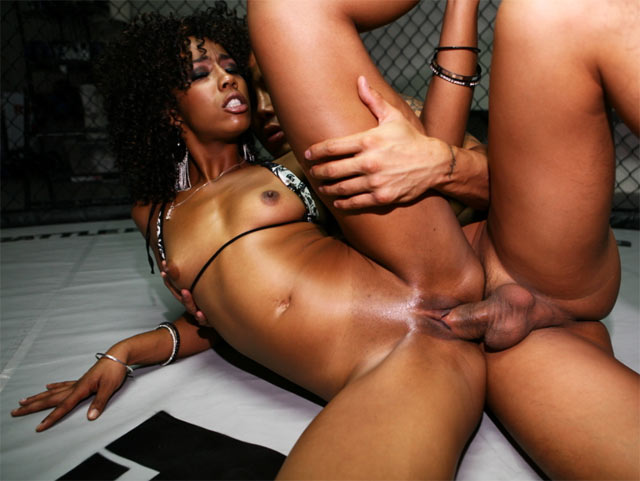 Misty Stone takes Keni Style's winning Battle Bang cock like a champ!  This sexy ebony goddess is worth fighting for, don't you think?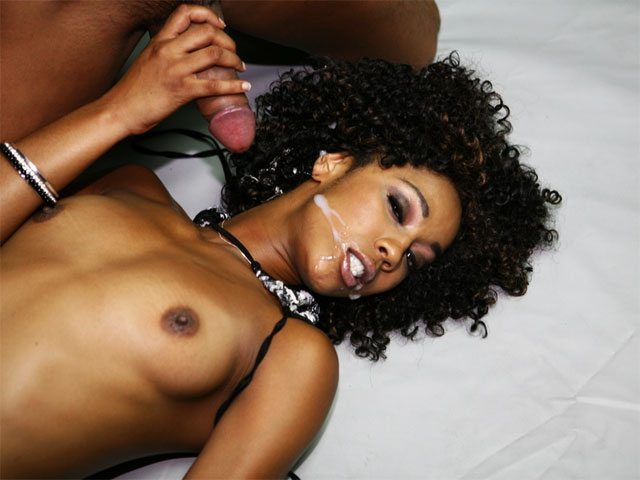 Misty Stone takes a winning cumshot across her sexy face in the Battle Bang ring.  It's true, MMA sluts are the best fucks… So cock rowdy and ready to rumble!  Check out the Battle Bang fighter, prize & punishment profiles with free 5-7 minute long movies of the girls stripping & showing off their goods!